Fall is on the horizon, but the temperatures are still hot over here – so summer it is!! That's why I'm excited to share this beach birthday party we did last month for two cousins. Maude was turning one and Eloise was turning three. Their moms were inspired by a recent trip to the Amalfi Coast and wanted to recreate that special family vacation for their birthdays! With colors like blue, white and yellow we went with a big Italian Riviera blow out!
All the pretty photos by Alison Bernier are below, and boy are there a lot!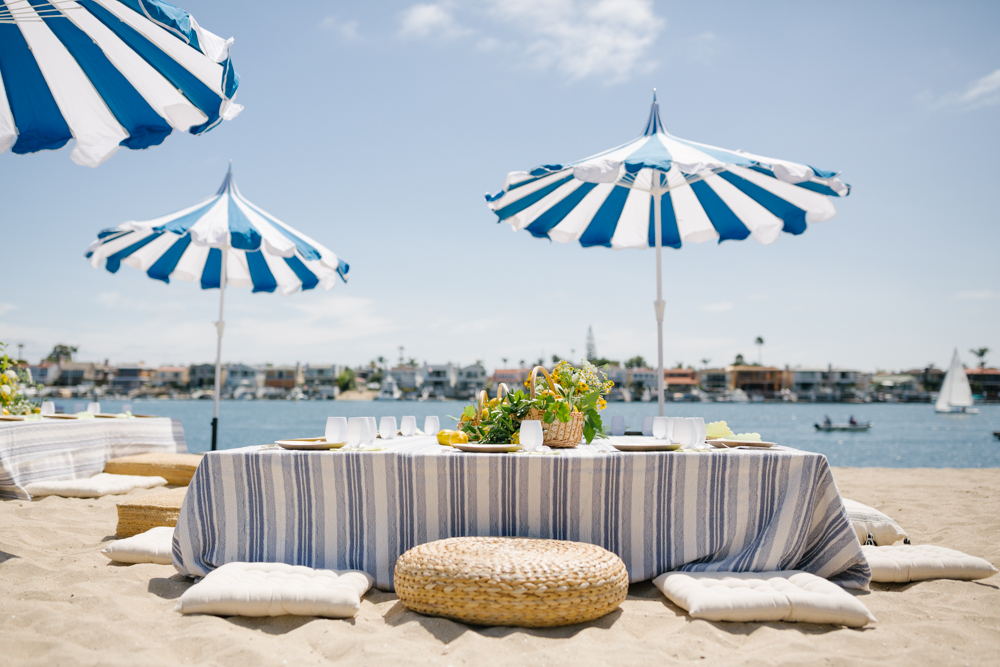 There's the girls of honor!! Eloise and Maude were dressed to impress in their cute Dolce & Gabbana outfits. Can you even with the cuteness guys?!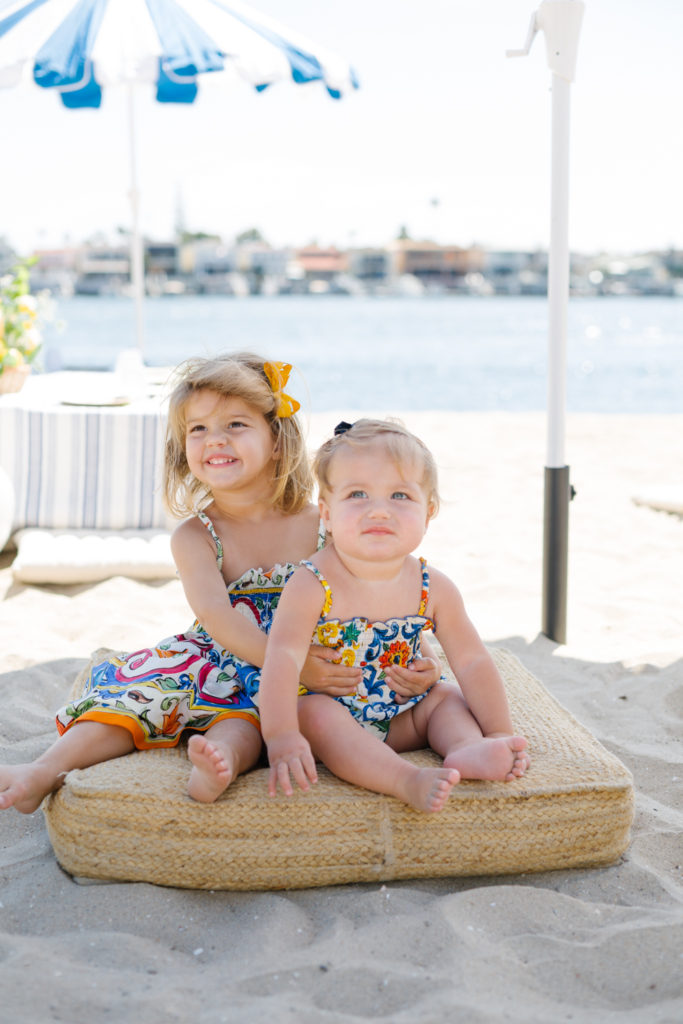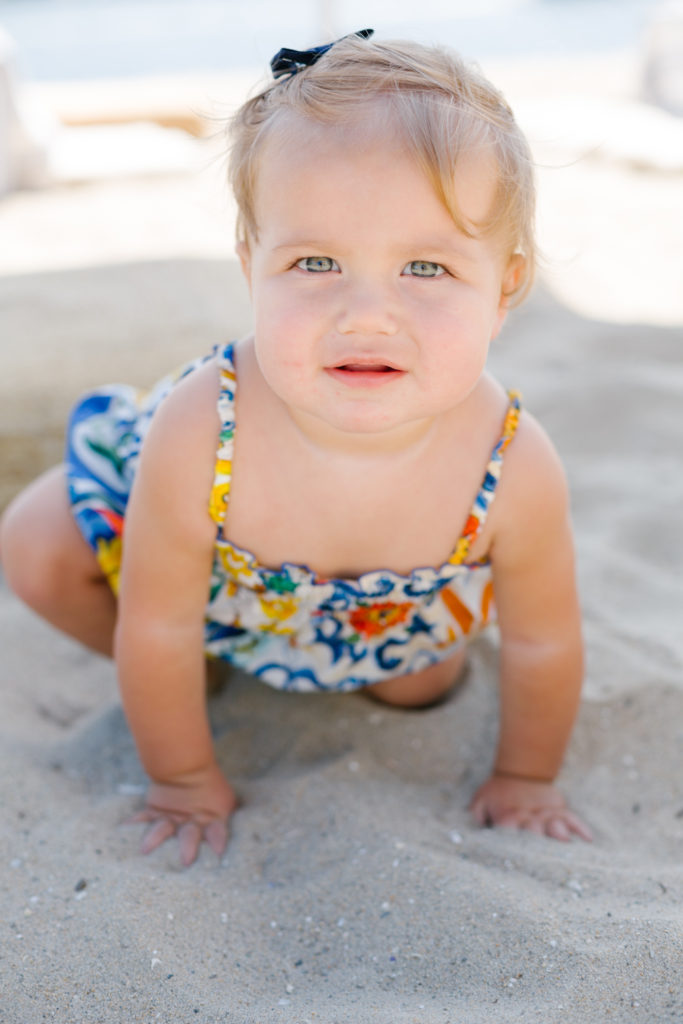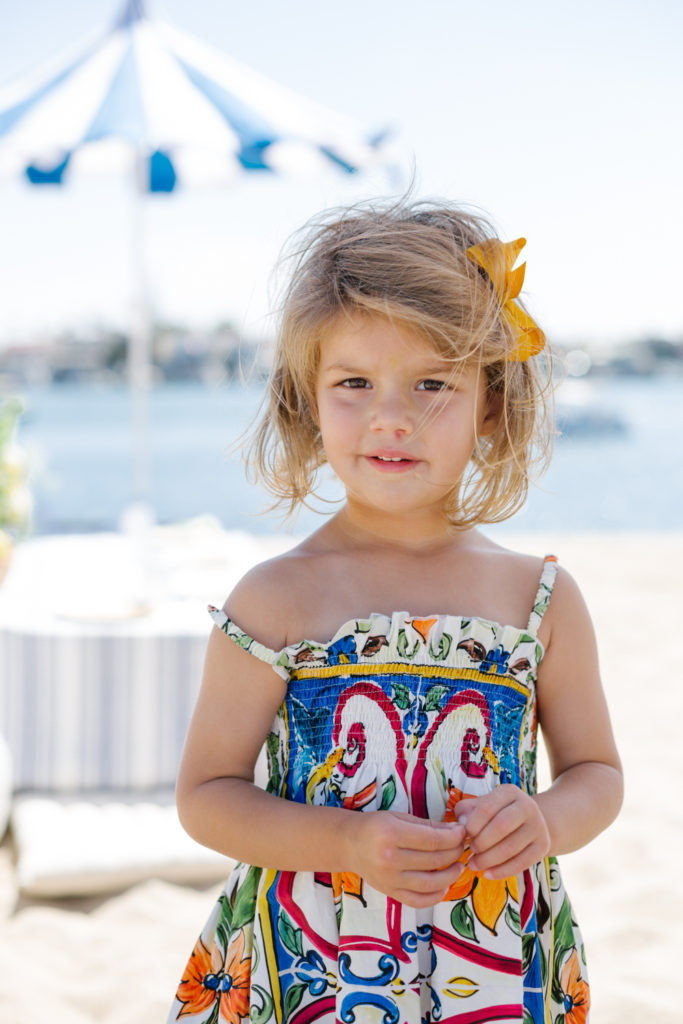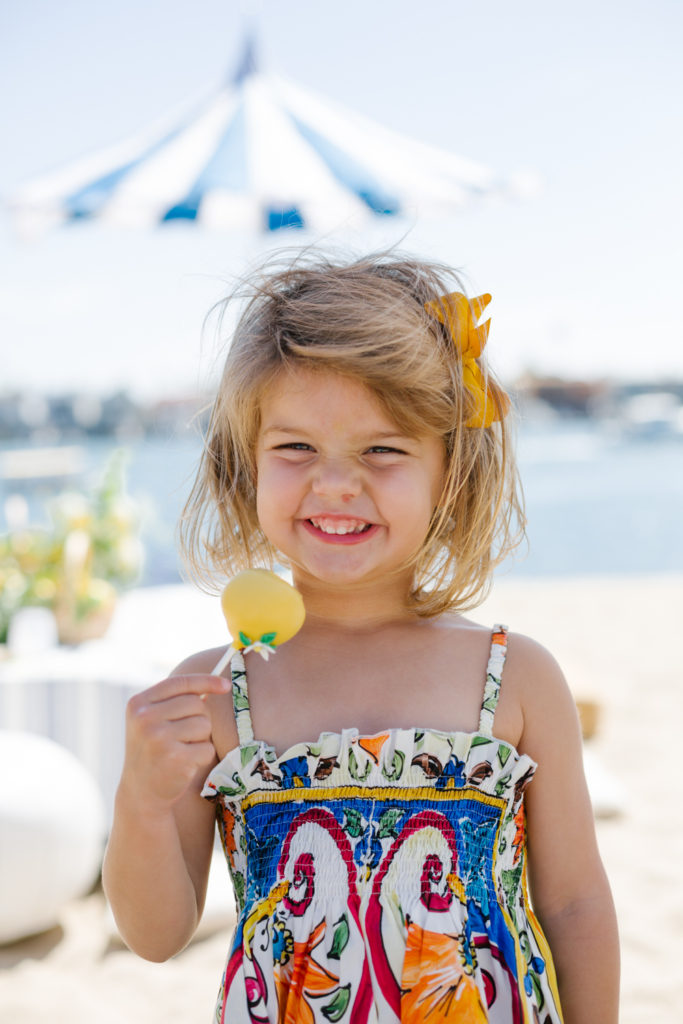 With the Amalfi Coast inspiration we used lots of white and blue and touches of yellow with lemons! Of course we had pretty greenery as well to go along with the whole Italian vibe… Let's start with this pretty sign by Poppy Jack…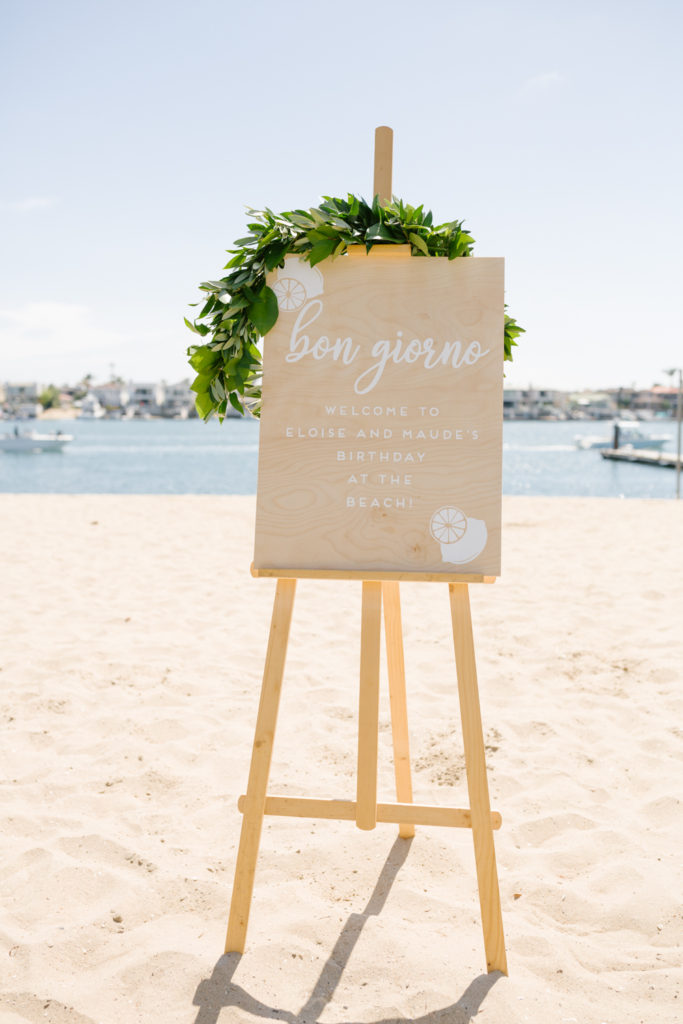 How serene and pretty is this scene?! I'm in love with those umbrellas from Witty Rentals, the La Tavola linens, flowers by Not Just in Novels and of course all the perfect tabletop from L'entramise and Meri Meri.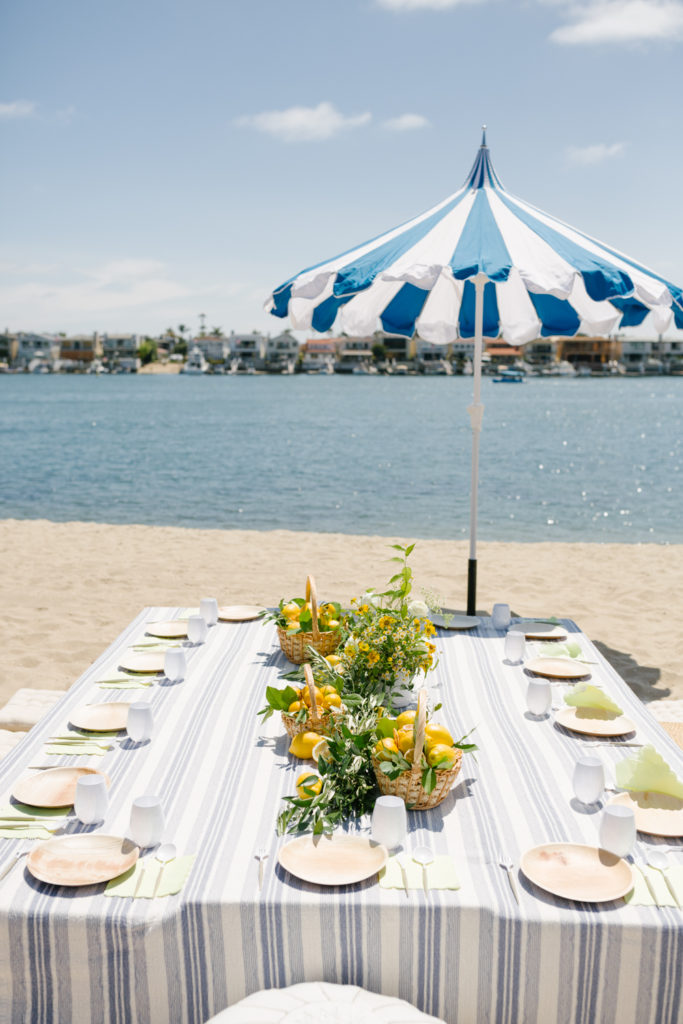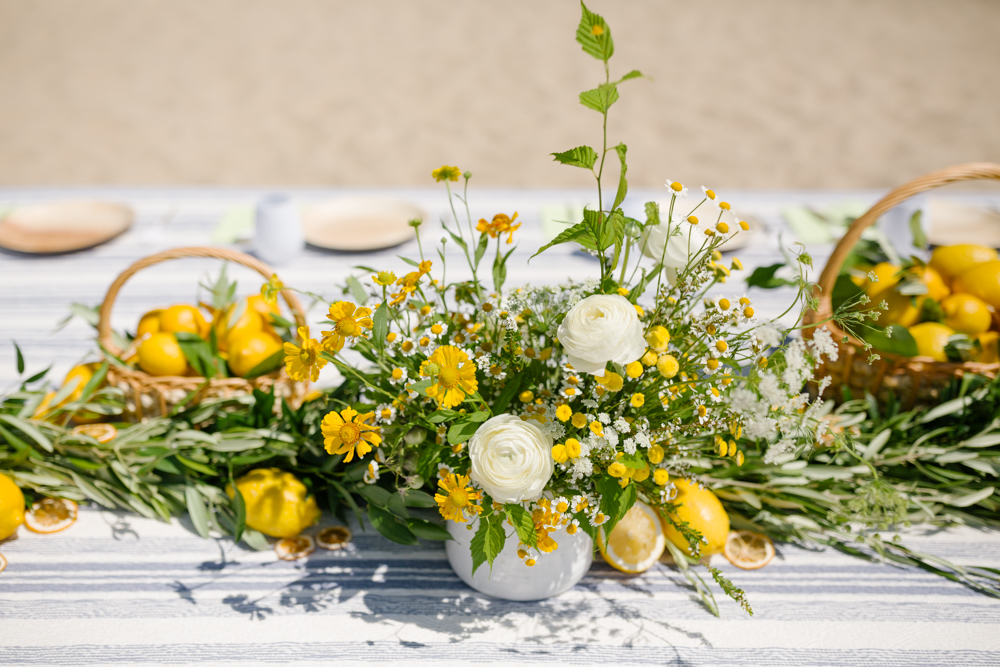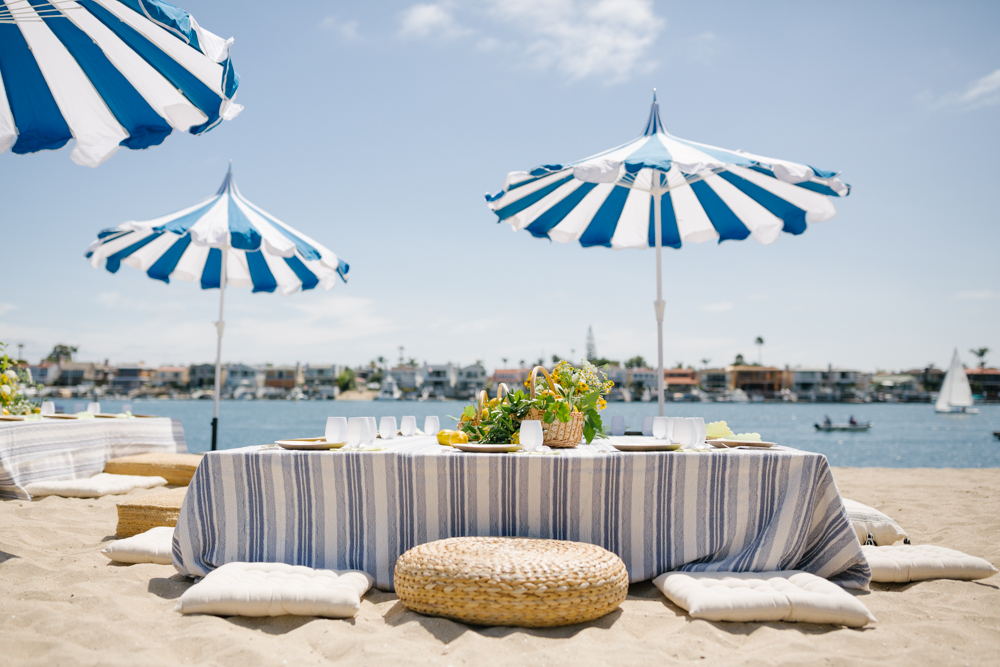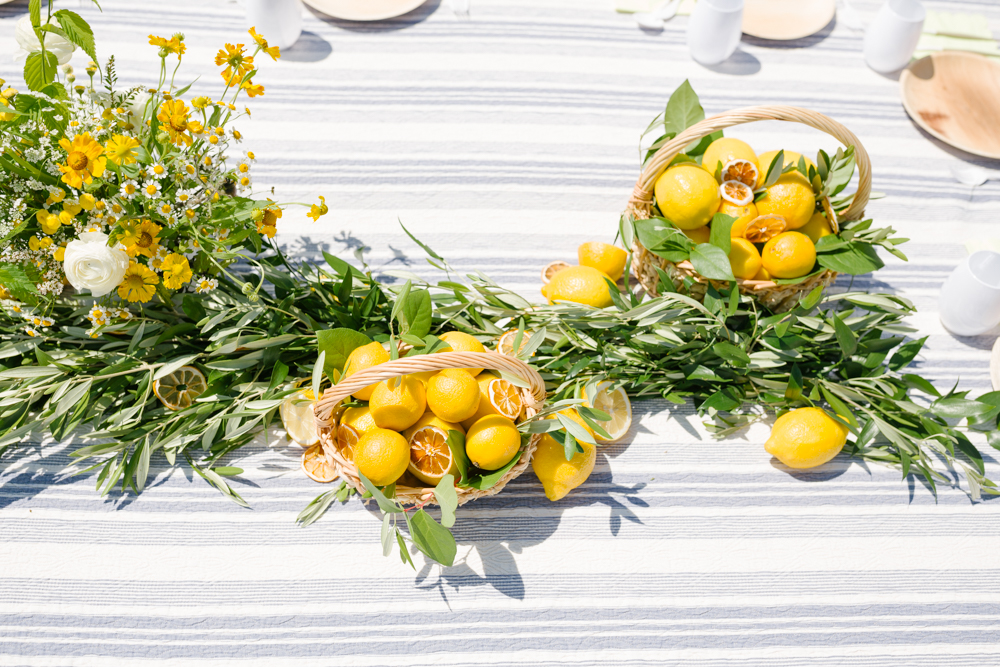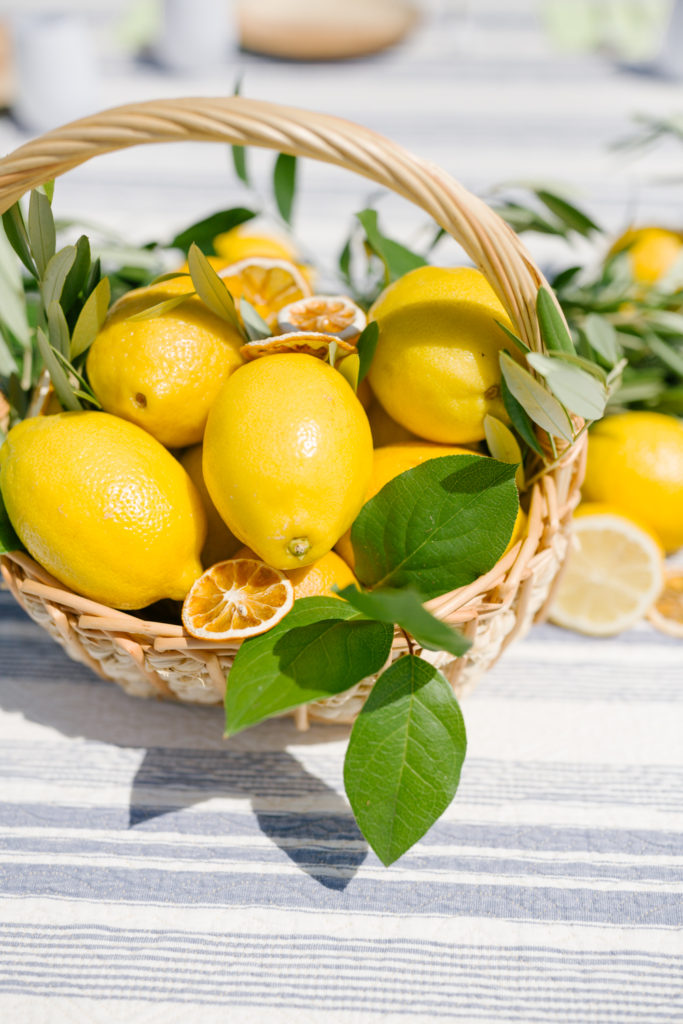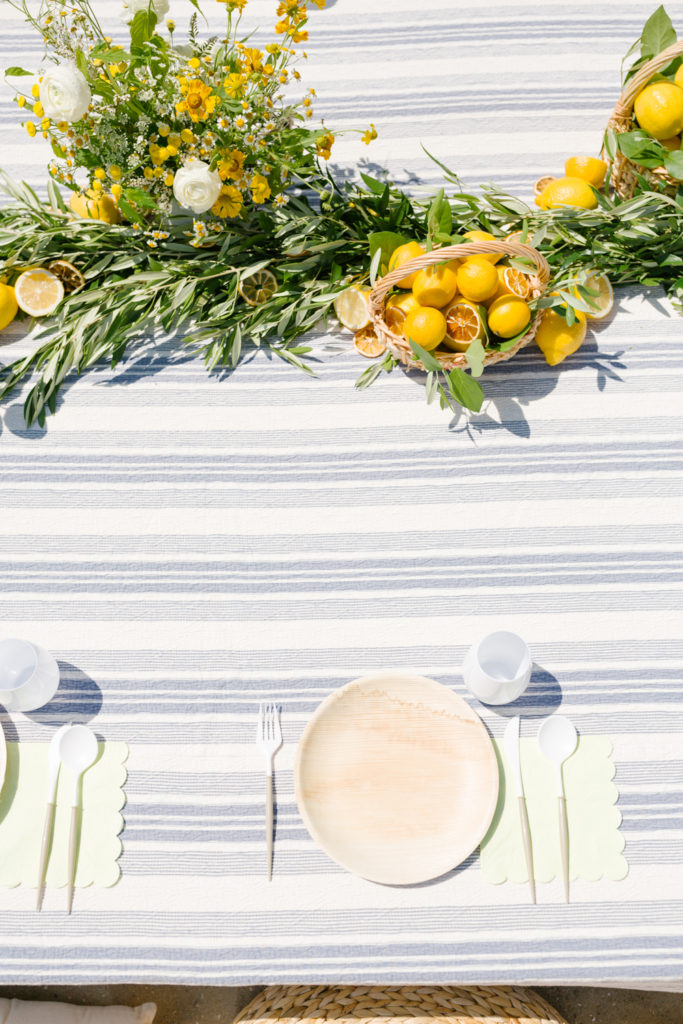 Loving everything about this, the gorgeous table, the stunning flowers and the clear skies!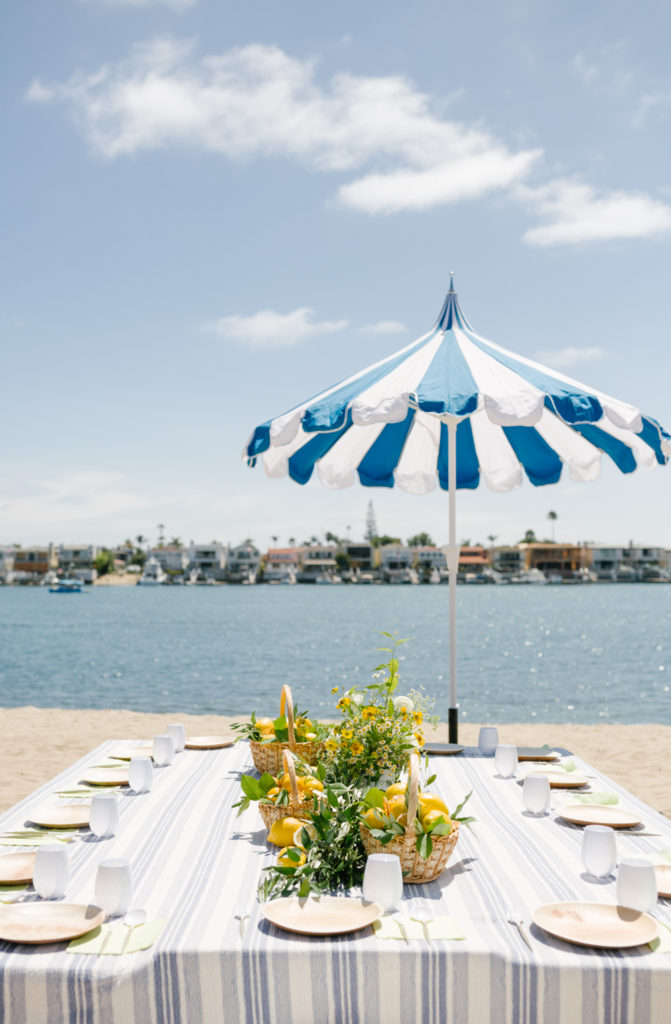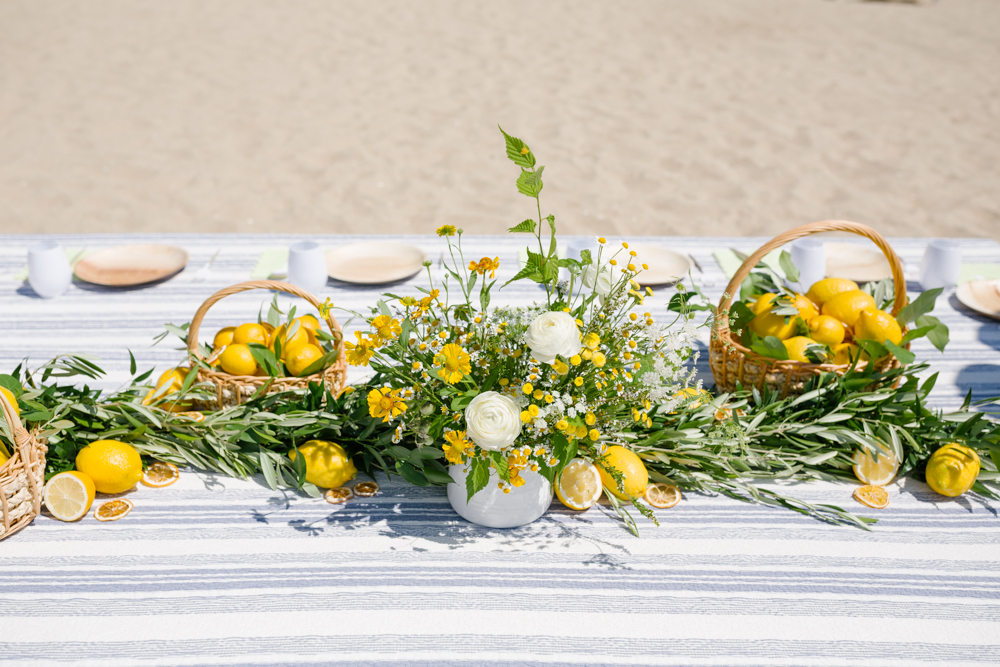 Our friend Ellen at The Pop Shop decked out this party with these fun balloons! Every kid's party needs them, right?! Love this white and yellow, combo, so bright and happy!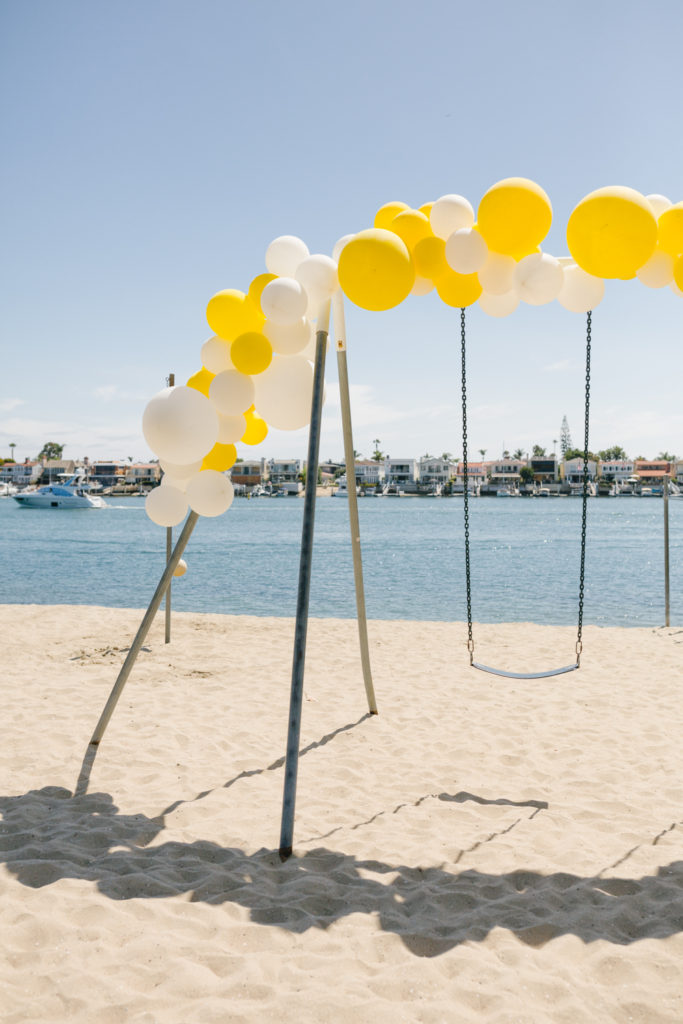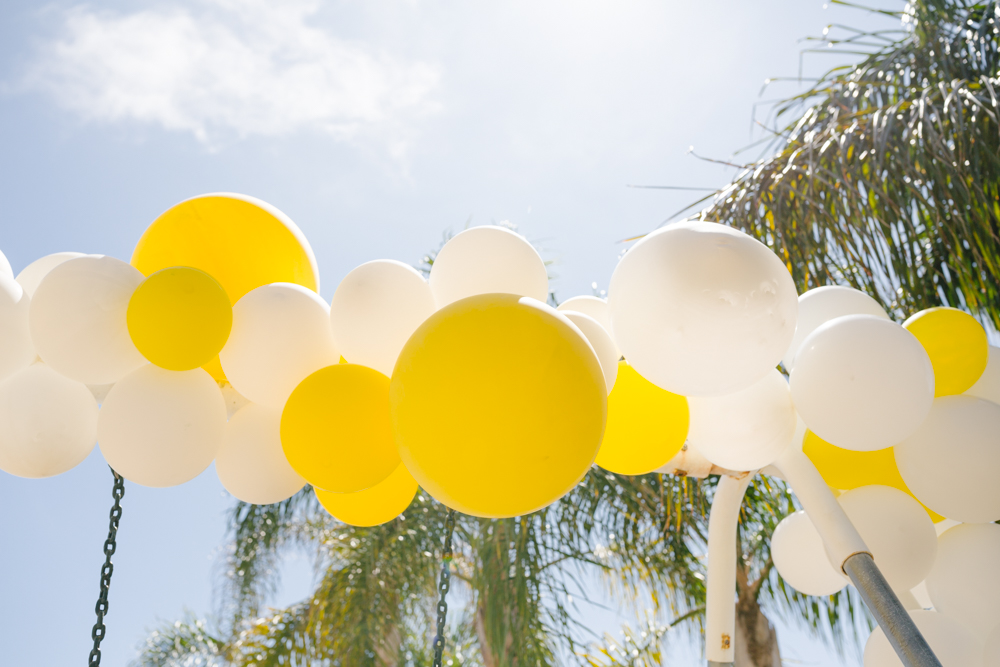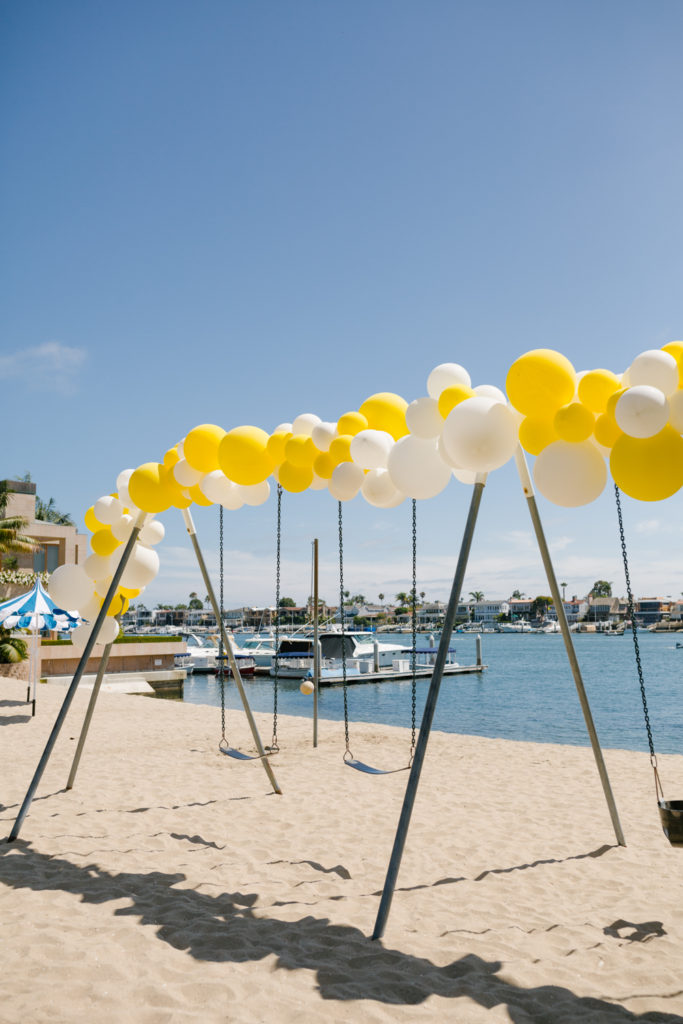 There's little Eloise enjoying her party! Pretty dreamy, right?!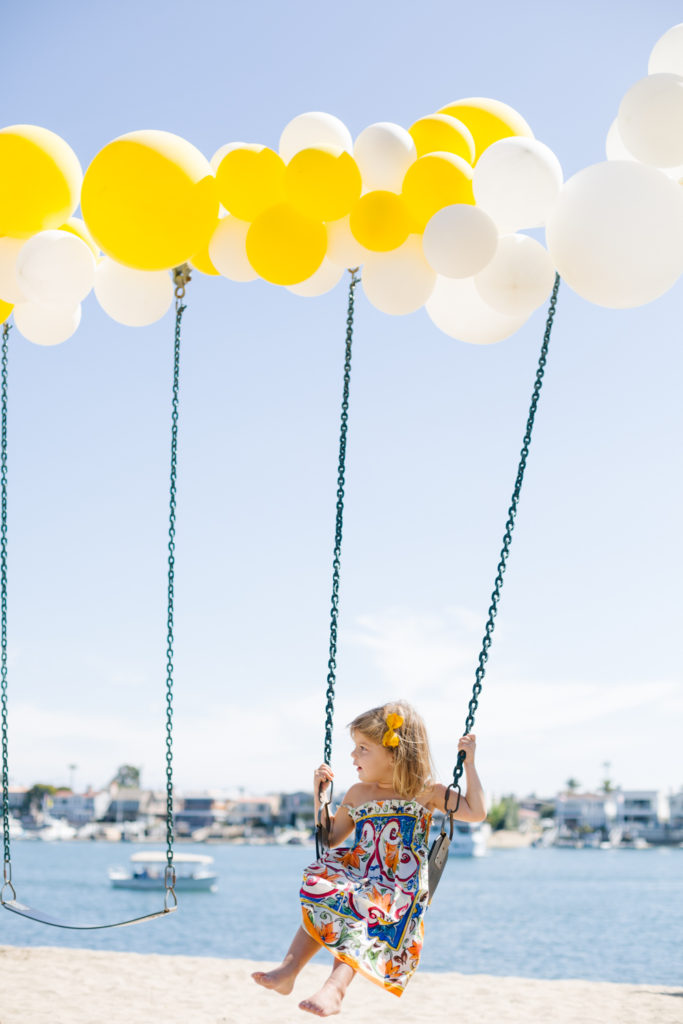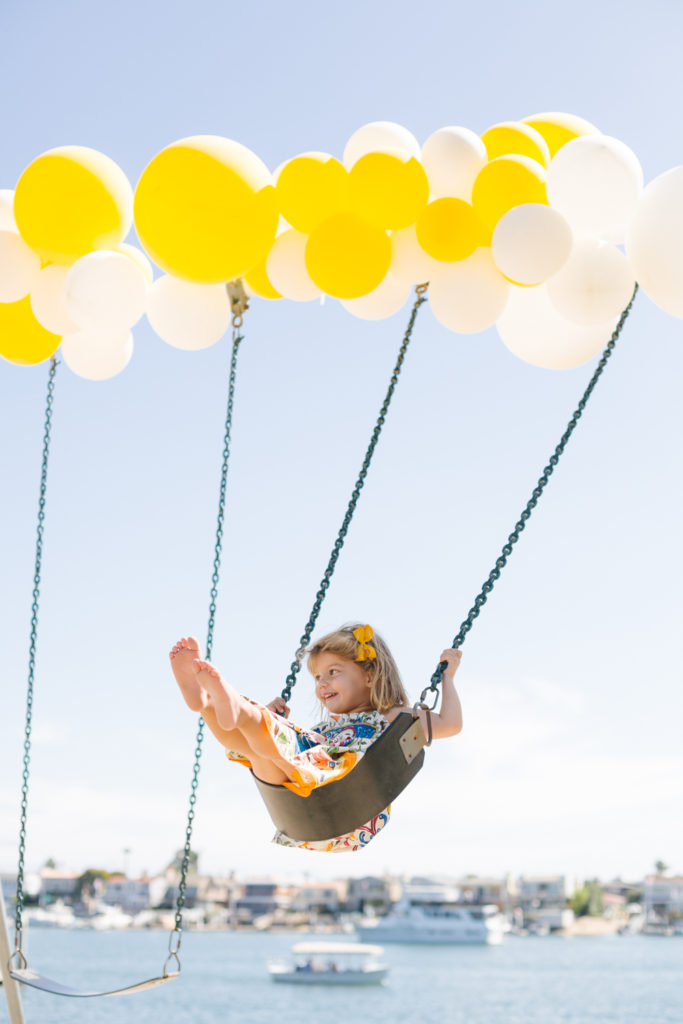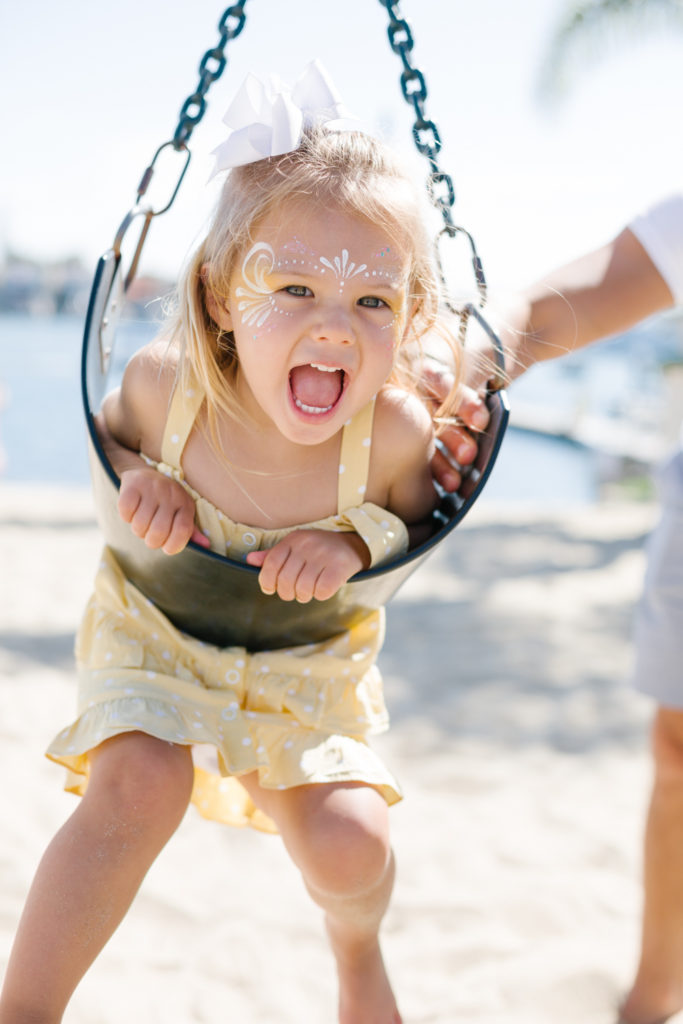 Mesh Kids Co came and set up their amazing ball pit! You may remember when we used them this summer at this party. I've gotta say, kids go nuts for it!! They have so much fun in there, I mean, they have a ball! Haha! Also, we love that you can customize the colors – white and yellow were a must here! And their barrier in white and blue was the perfect choice! We added a few beach balls because, why not?!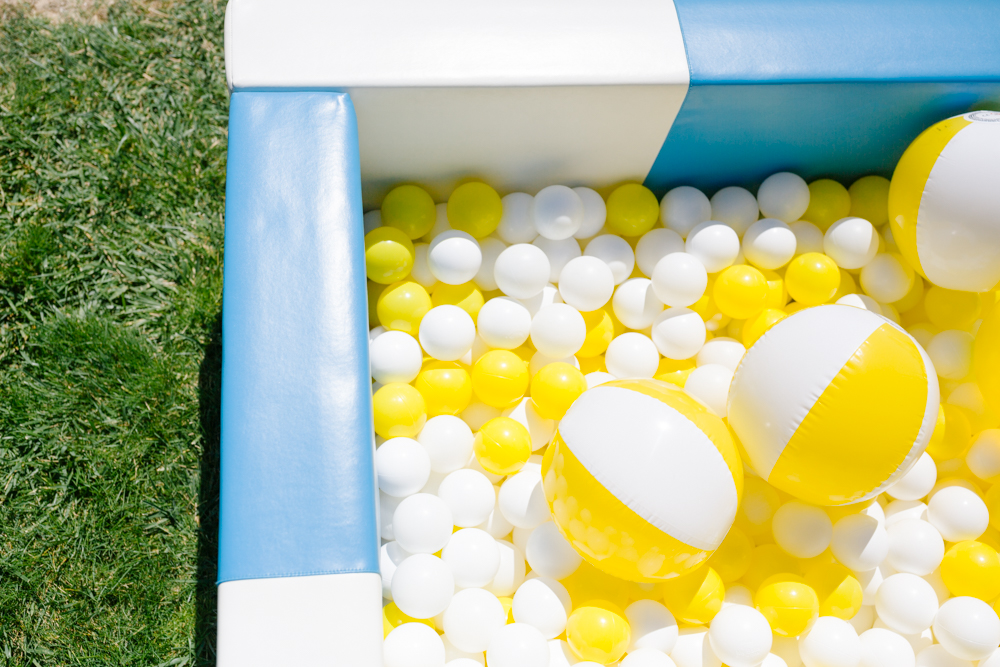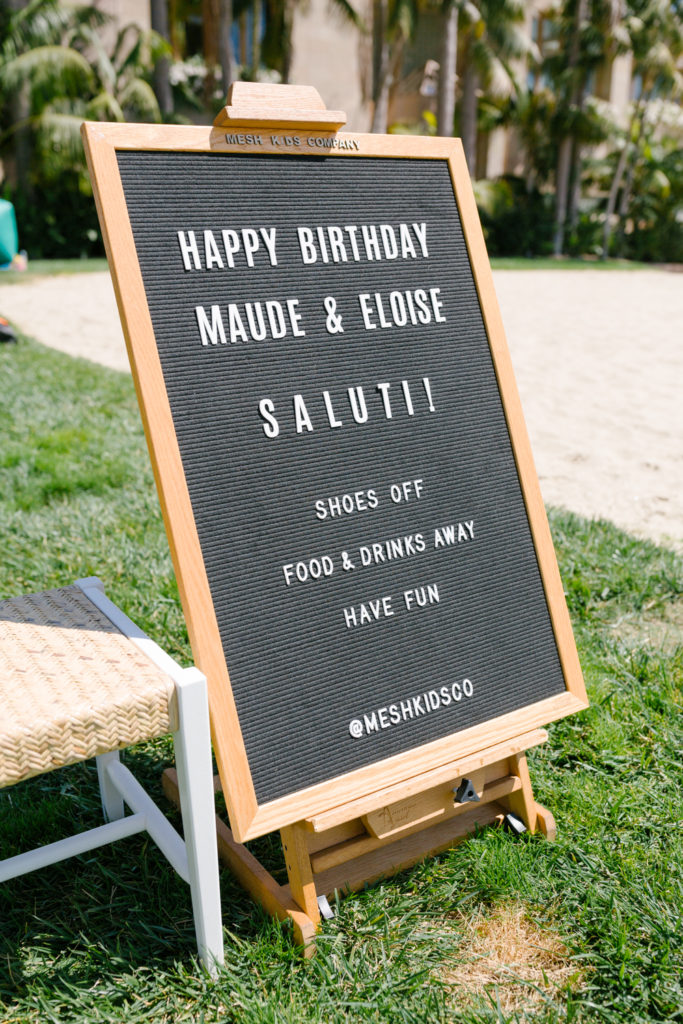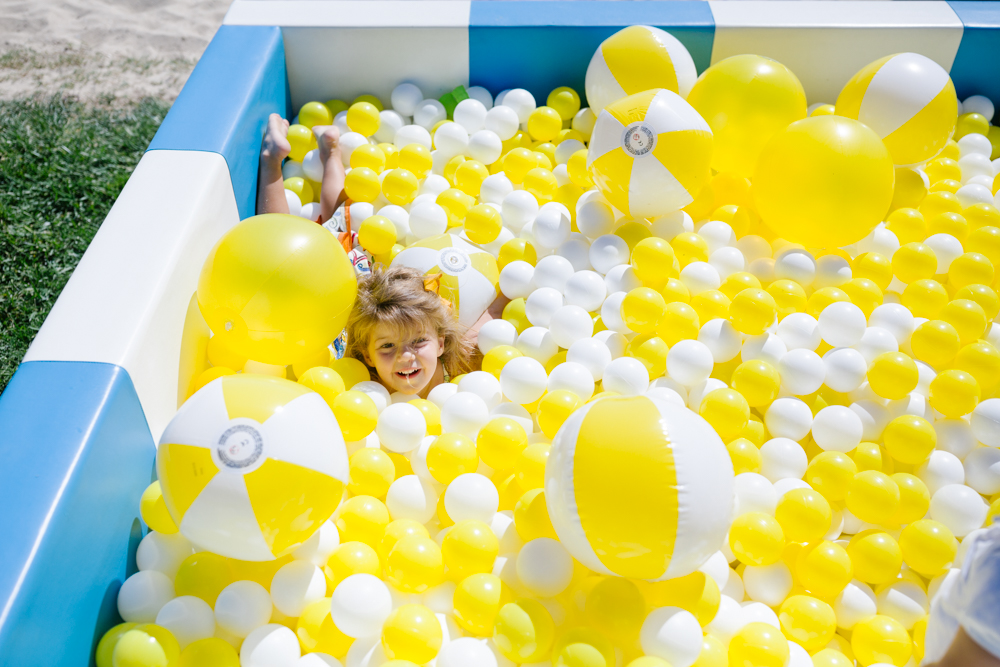 Now this looks like fun!!!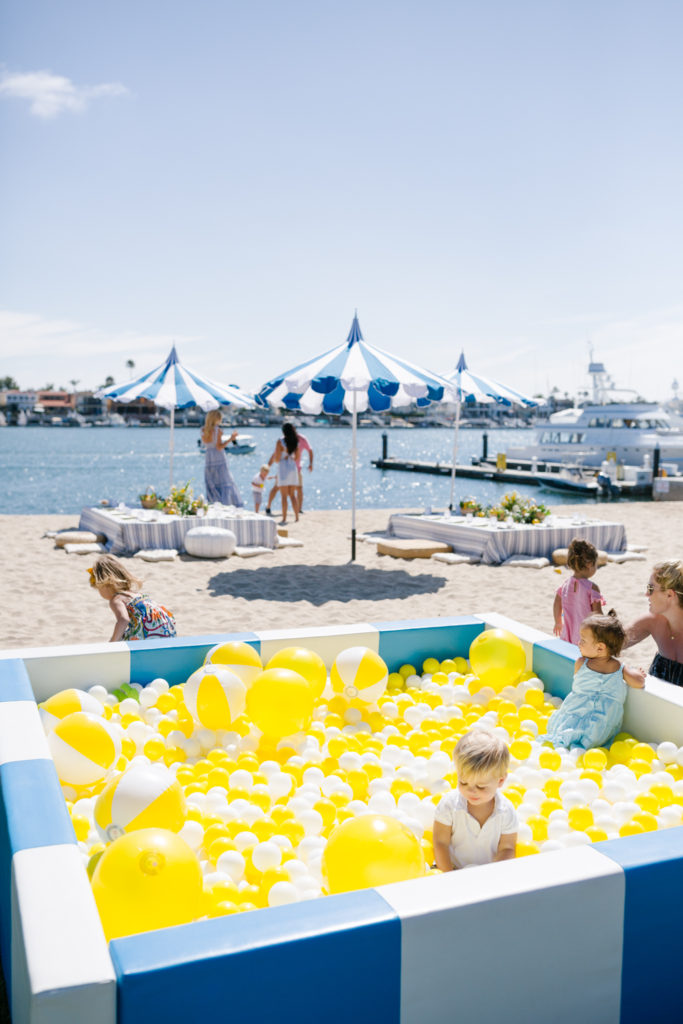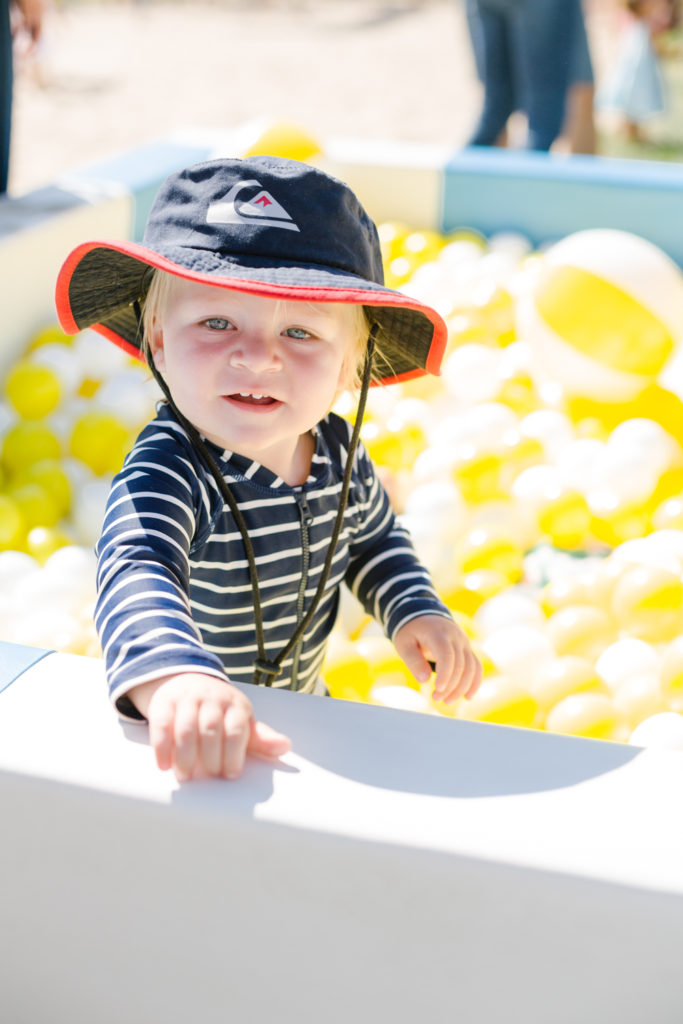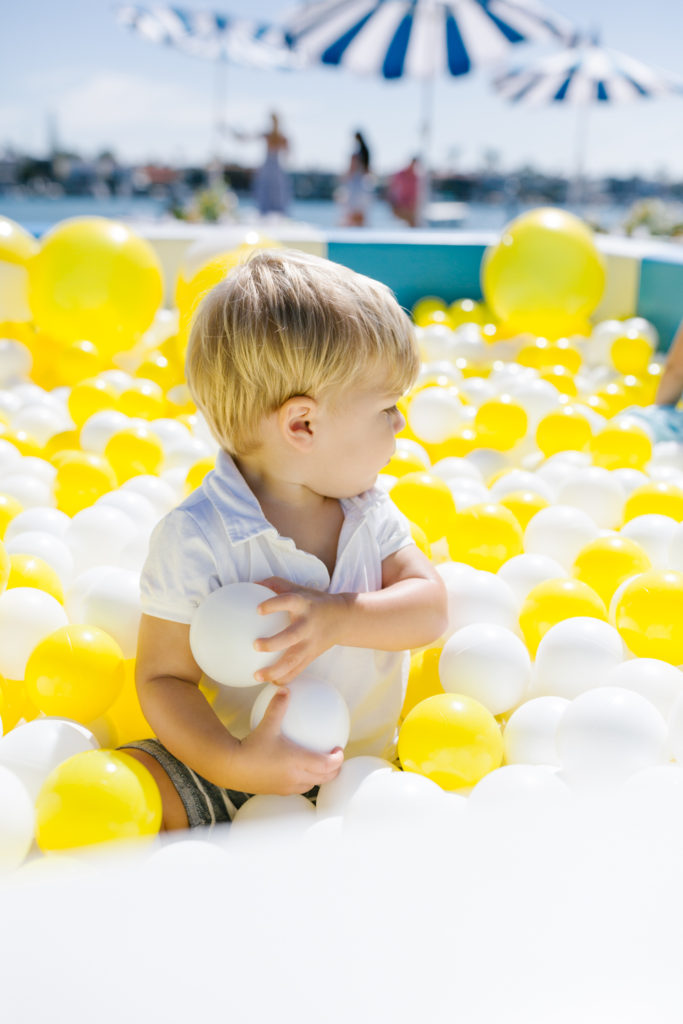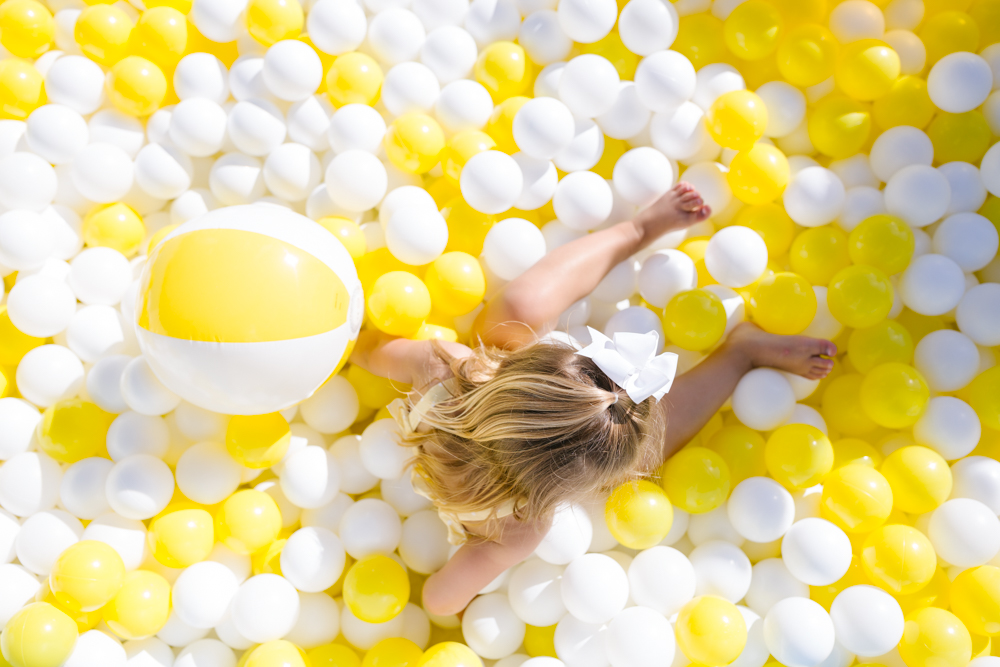 There's Eloise's little brother checking things out… With all there is around for him to play with, a lemon did the trick!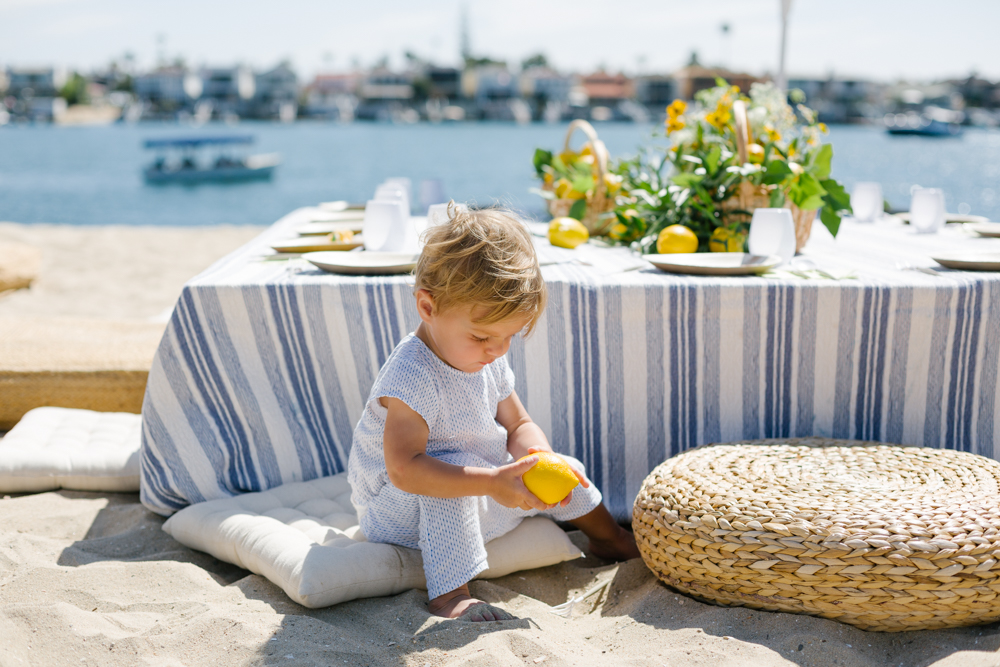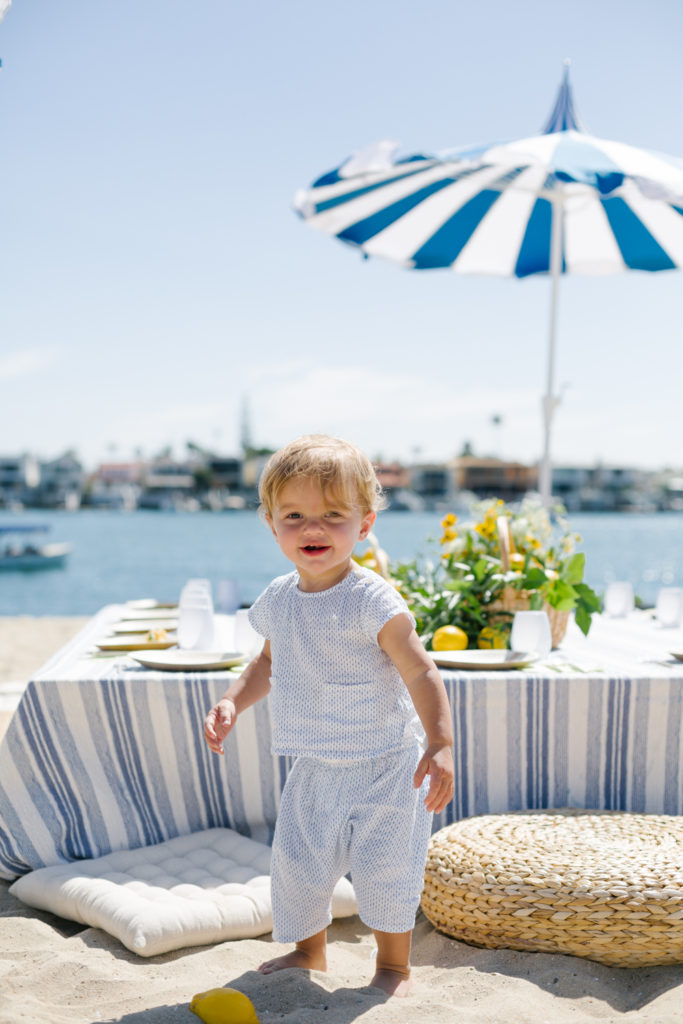 While the kids had balloons, face paint and a ball pit – the parents had an aperol spritz! The bar was set and ready for whatever the parents hearts desired, and that to me is the sign of a good party! We made the bar a little more festive with a Saluti sign from Poppy Jack Shop, a garland from Not Just in Novels and balloons of course!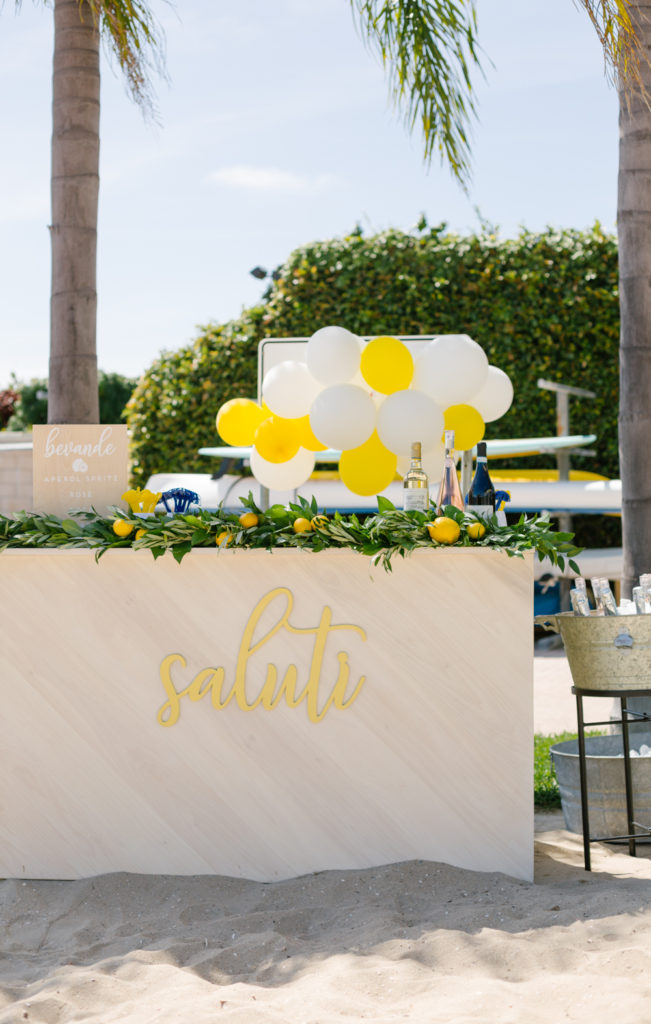 Cocktail stirrers were an essential and these are some of my favorite that Poppy Jack Shop has ever made!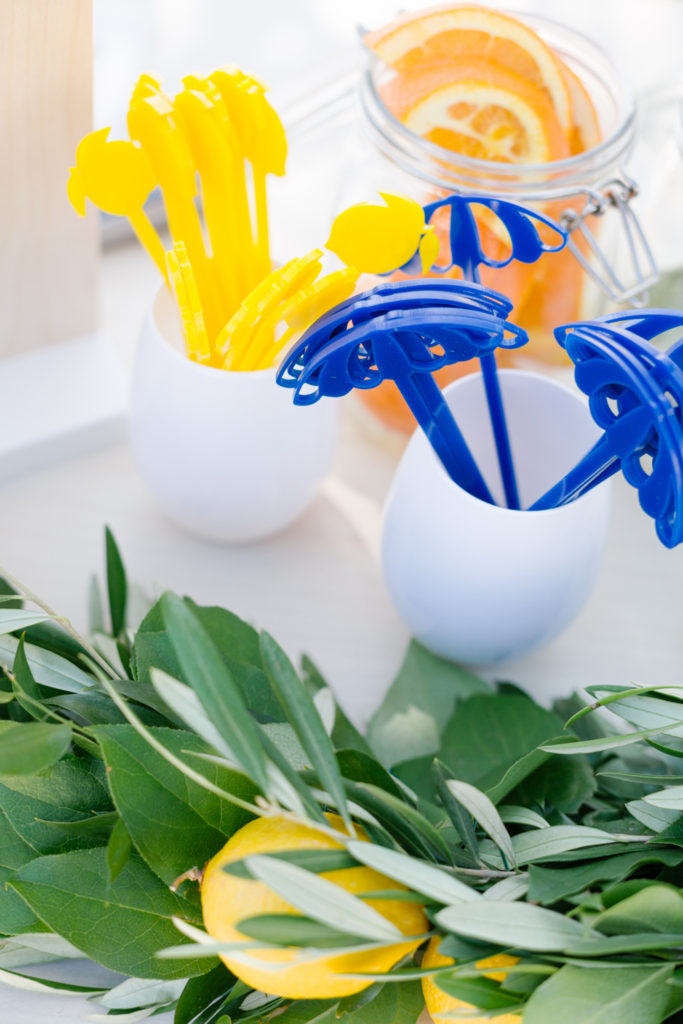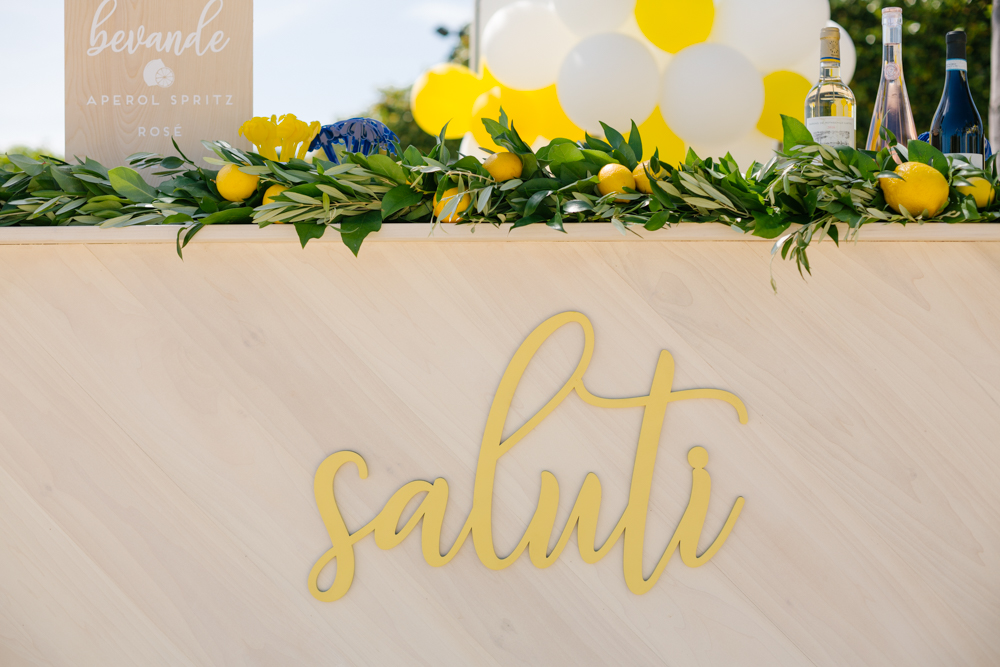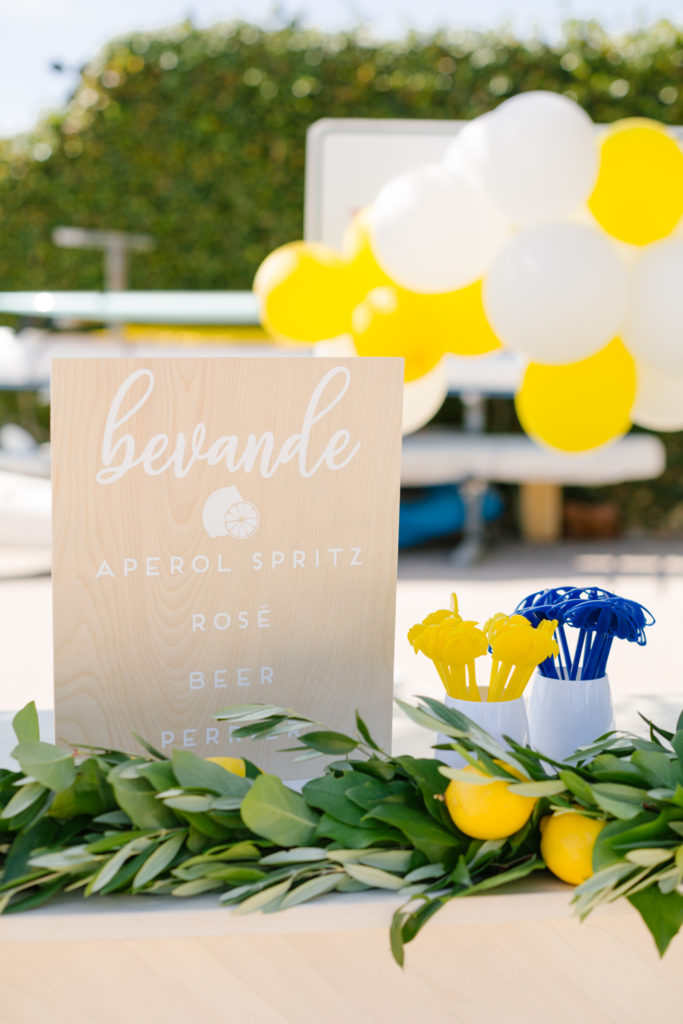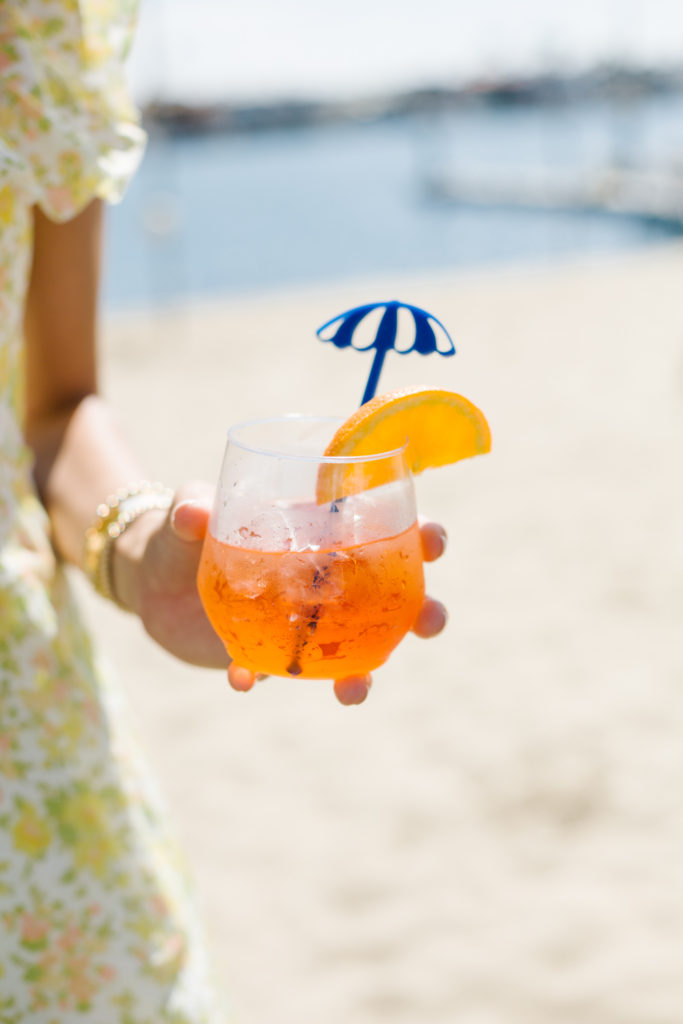 Parents could nosh on yummy charcuterie and veggie platters from The Cheese Shop as well, gotta take care of those parents!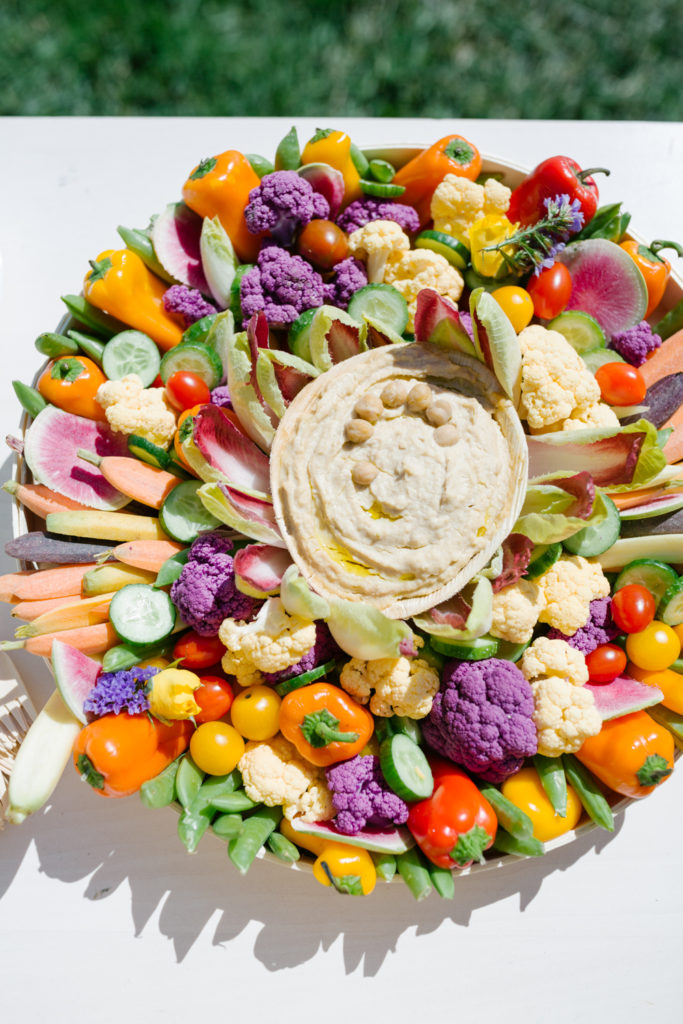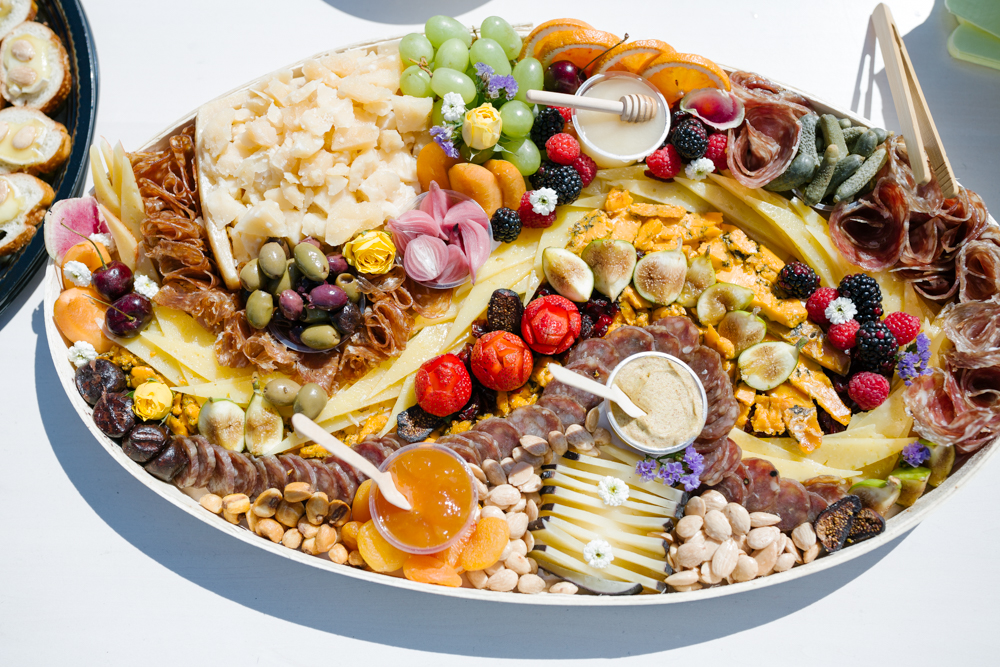 Now onto desserts!! This may be my favorite dessert set up… I just love how bright and airy this party was and the desserts just made it!!! Sweet & Saucy Shop did the best job with gorgeous cakes, cake pops and macarons!!! Our friend Anais from Frost Your Cookie made the most beautiful painted tile cookies that everyone adored!!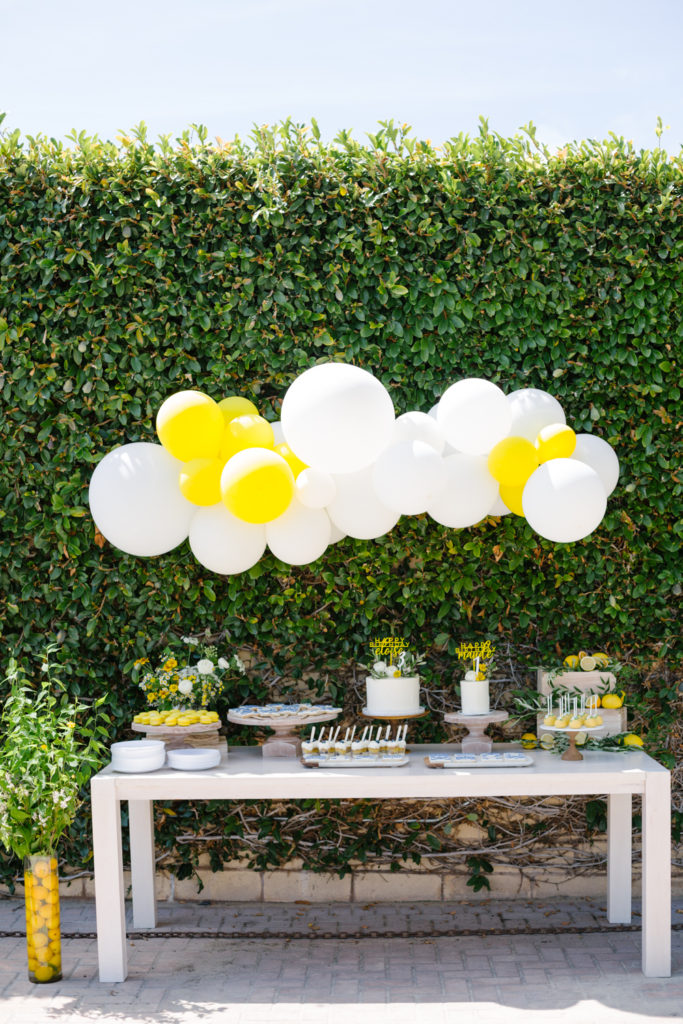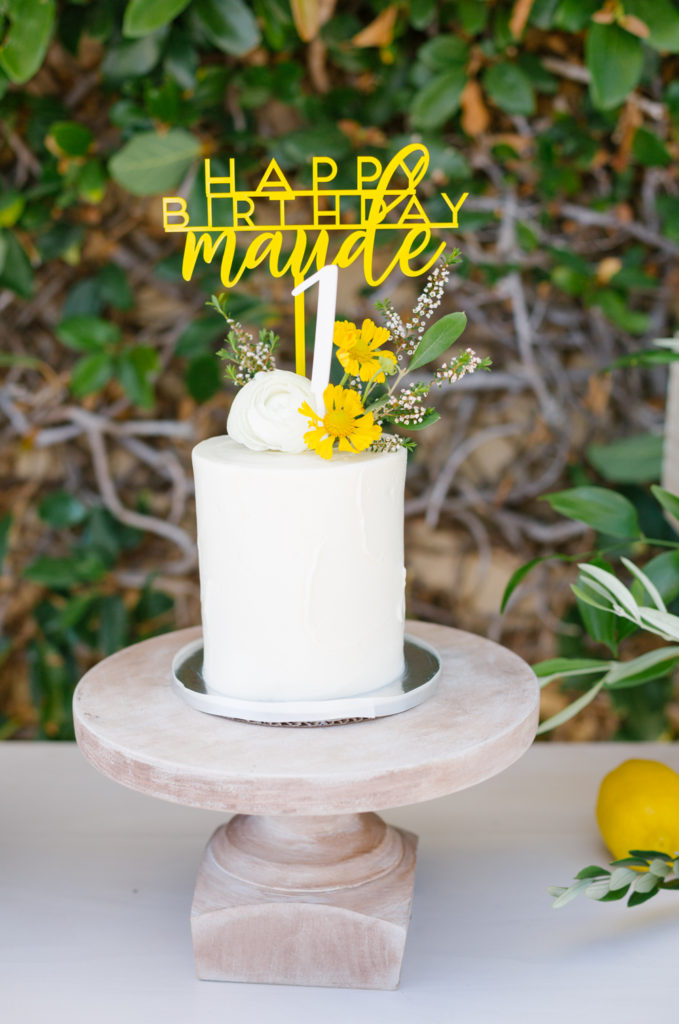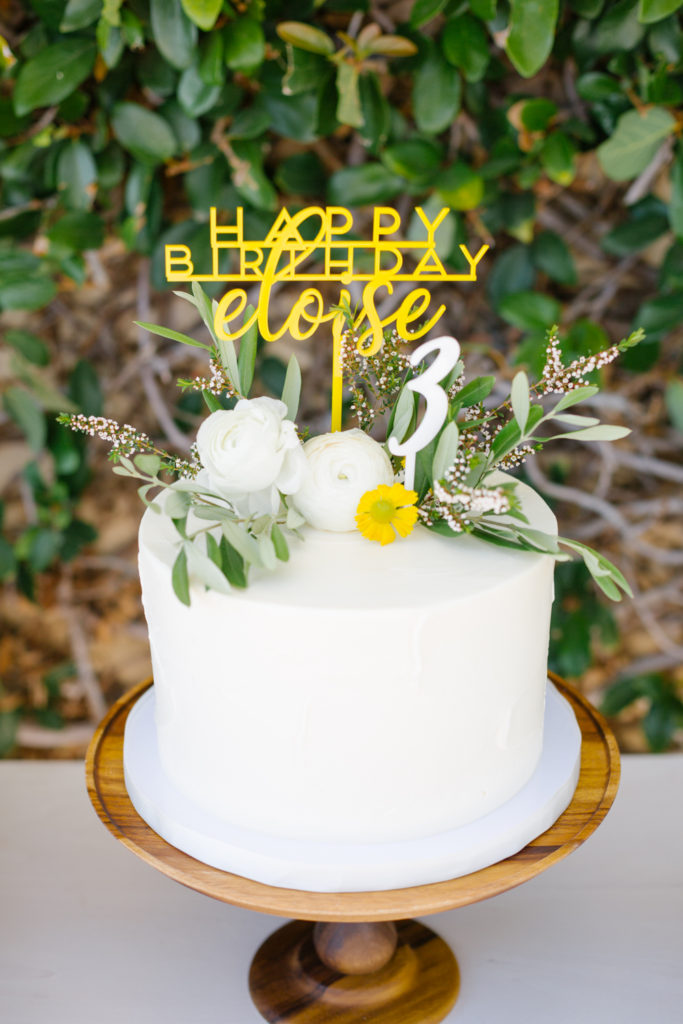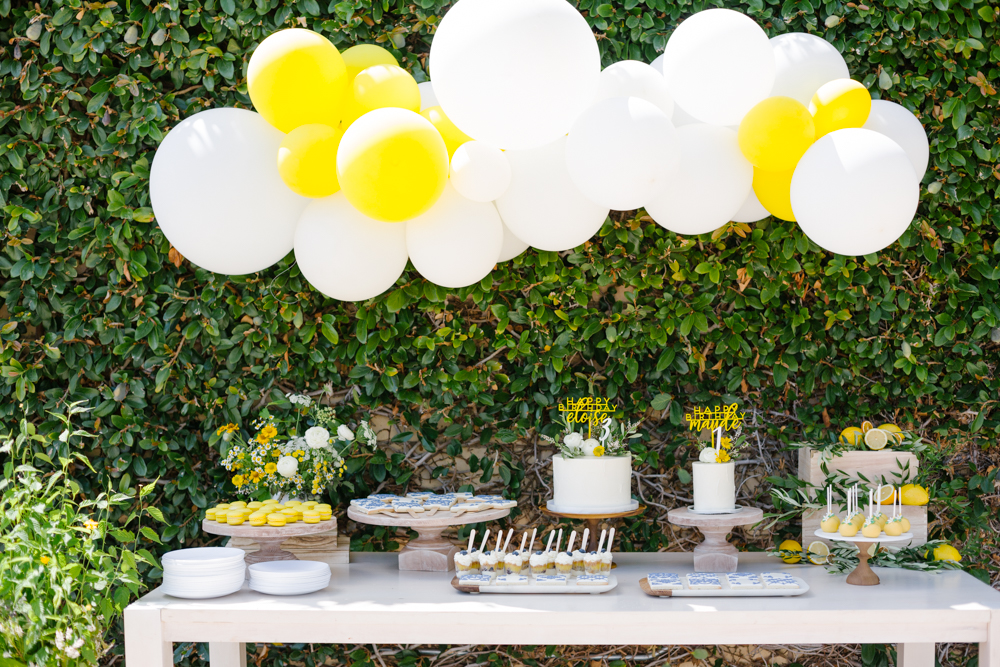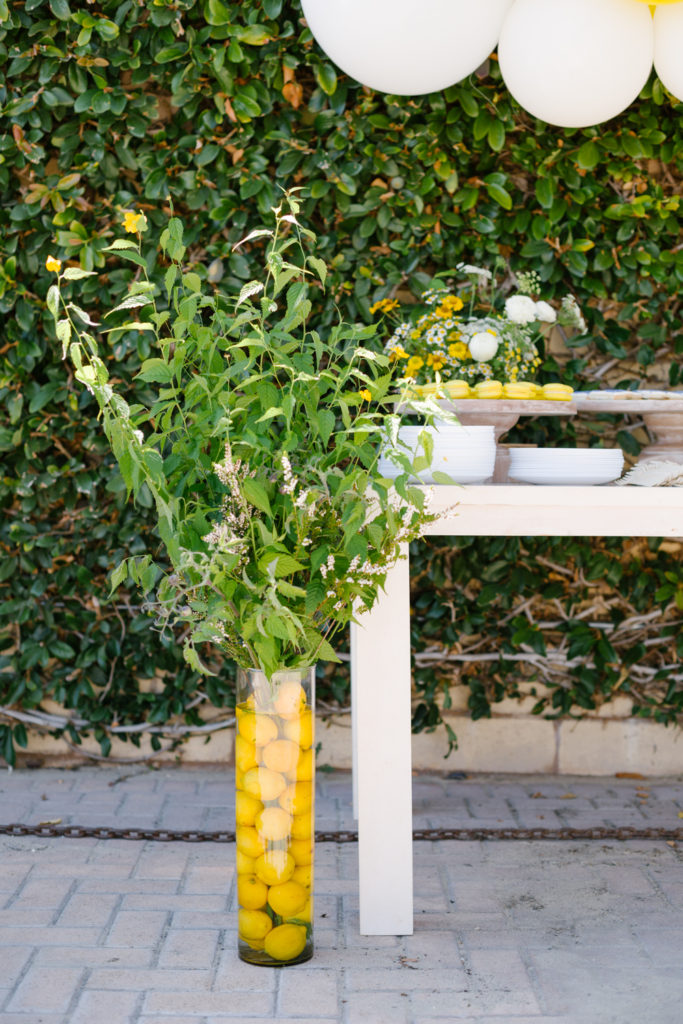 I die over these little lemon cake pops!!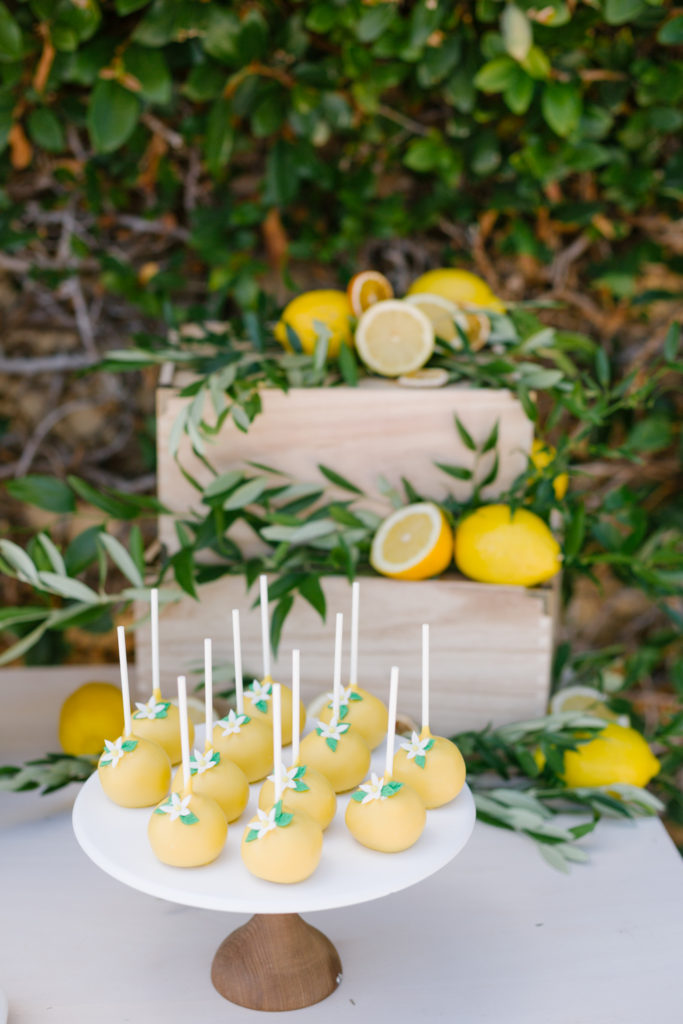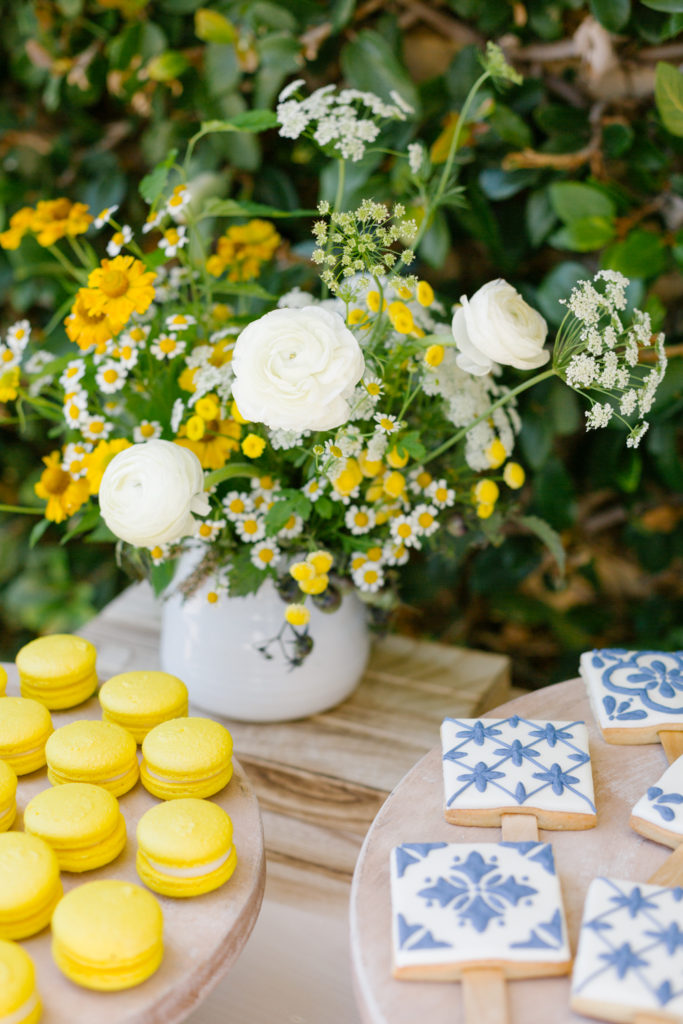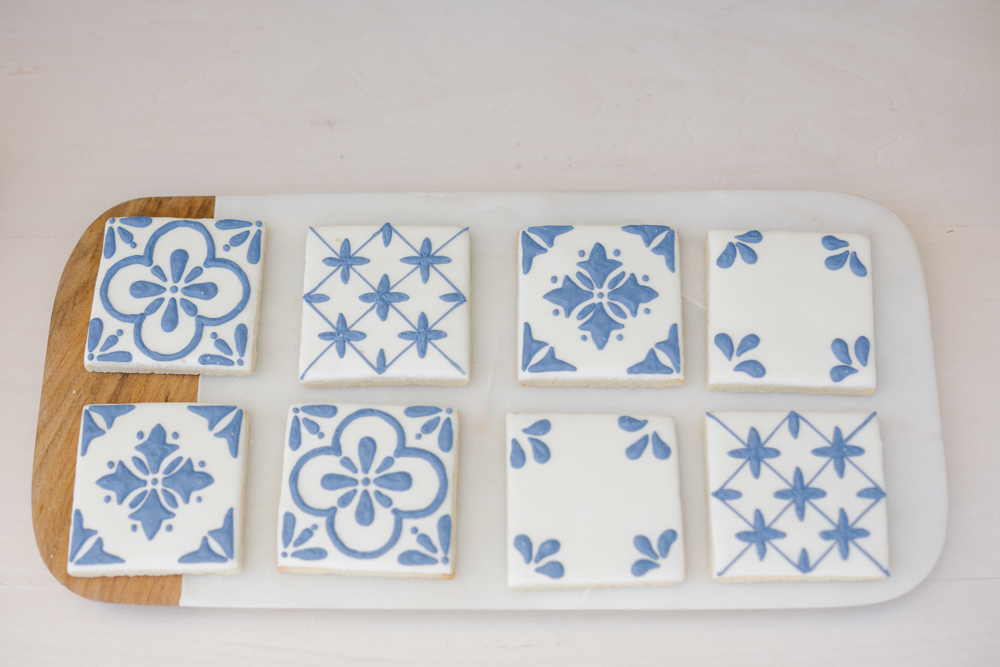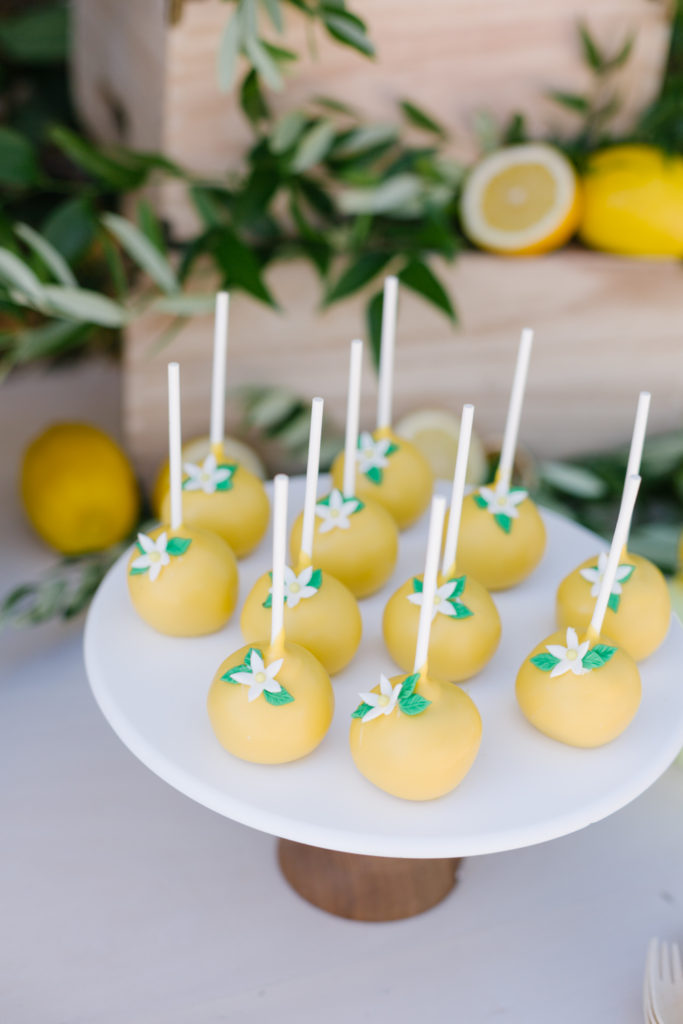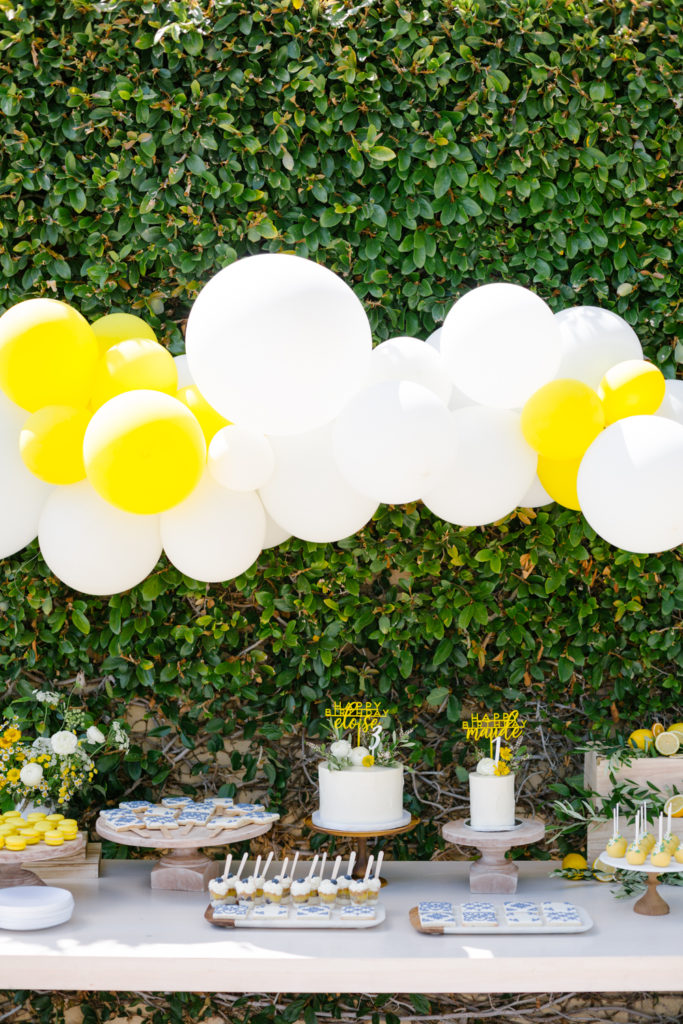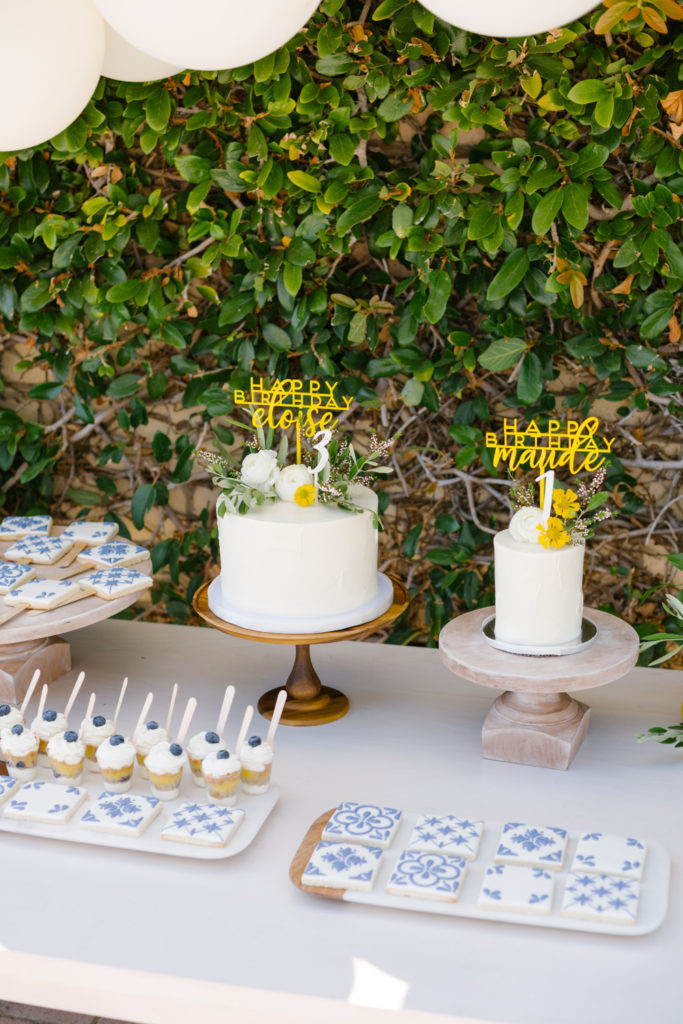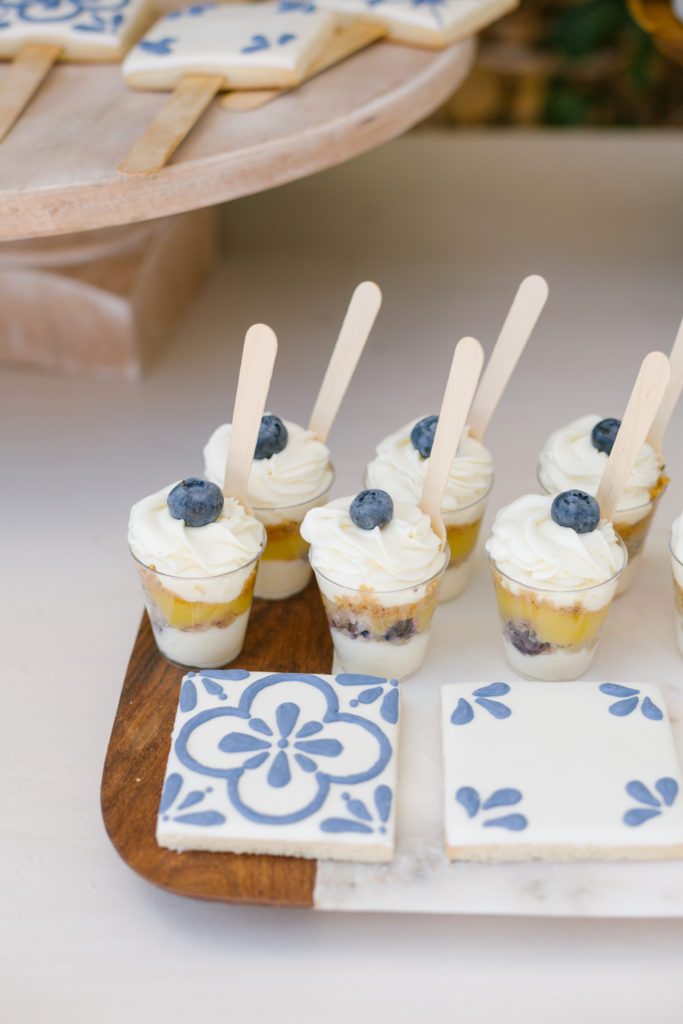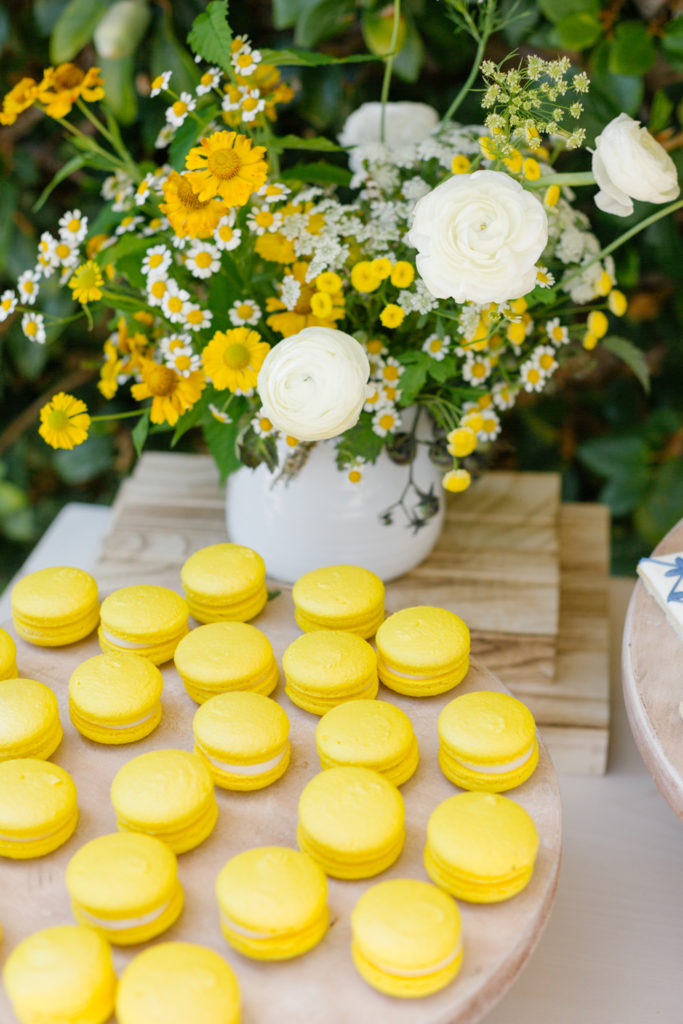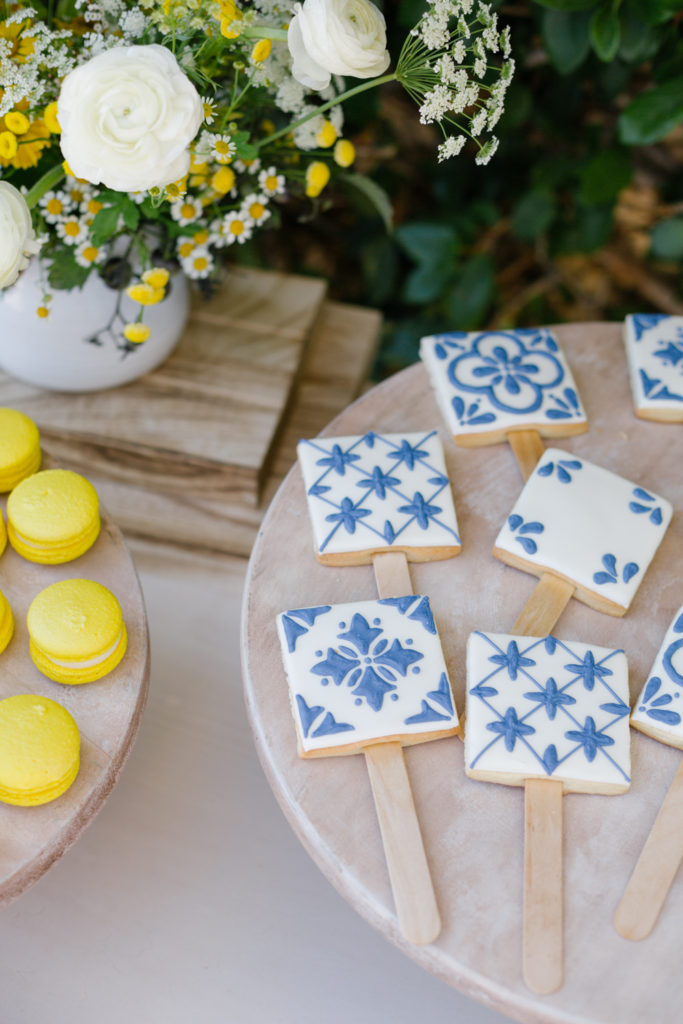 This little set up is just the best, right?!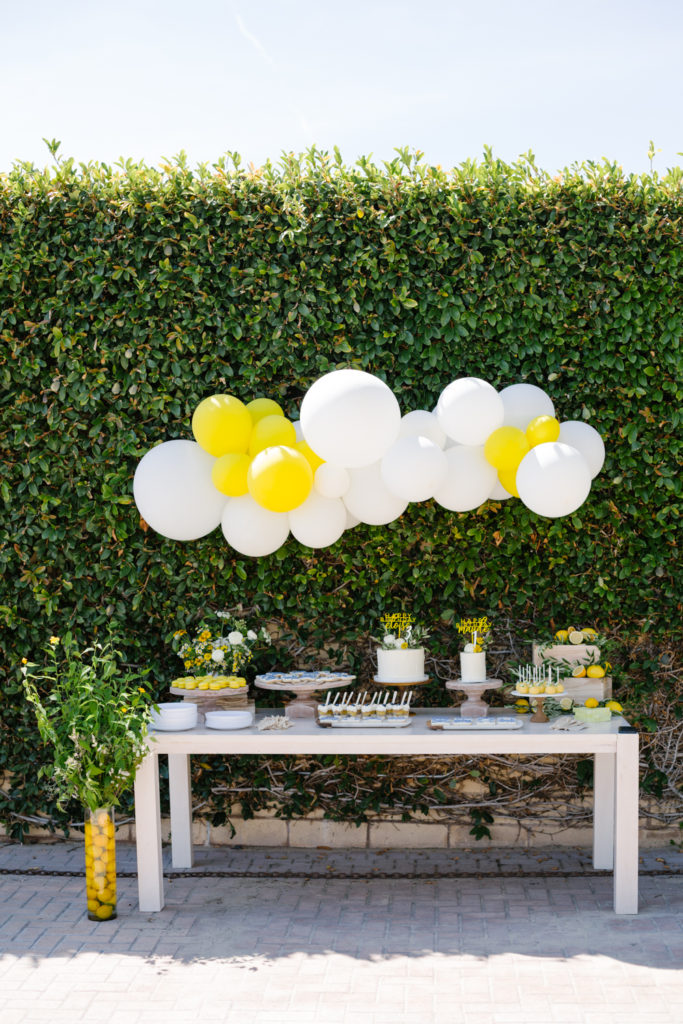 And there's the ladies of the hour!!! Gorgeous party for gorgeous girls!! Kirby is one third of Art of Being Female – some of our favorites!!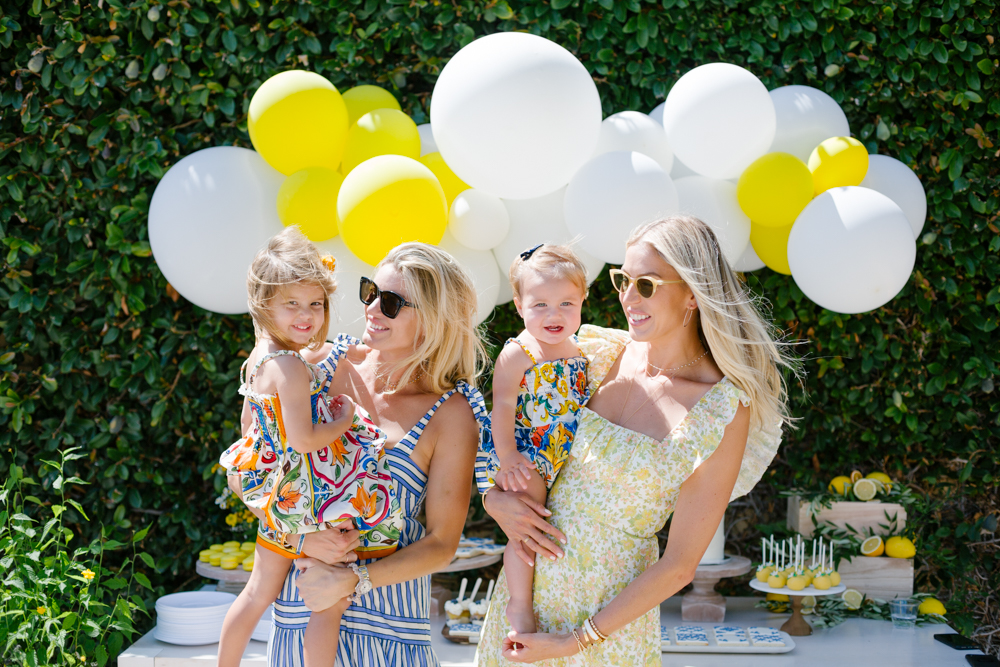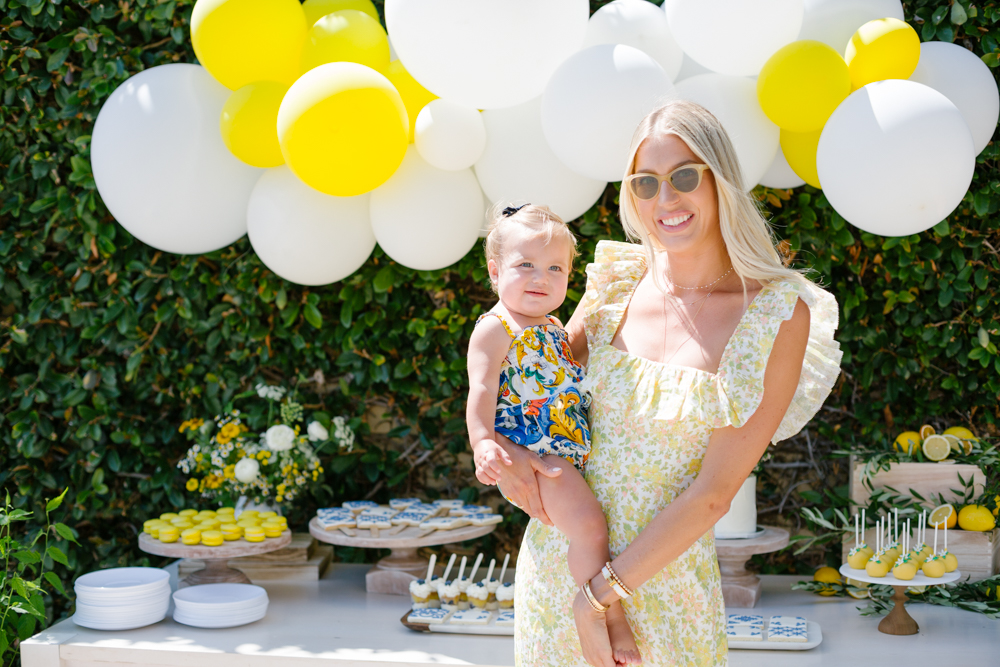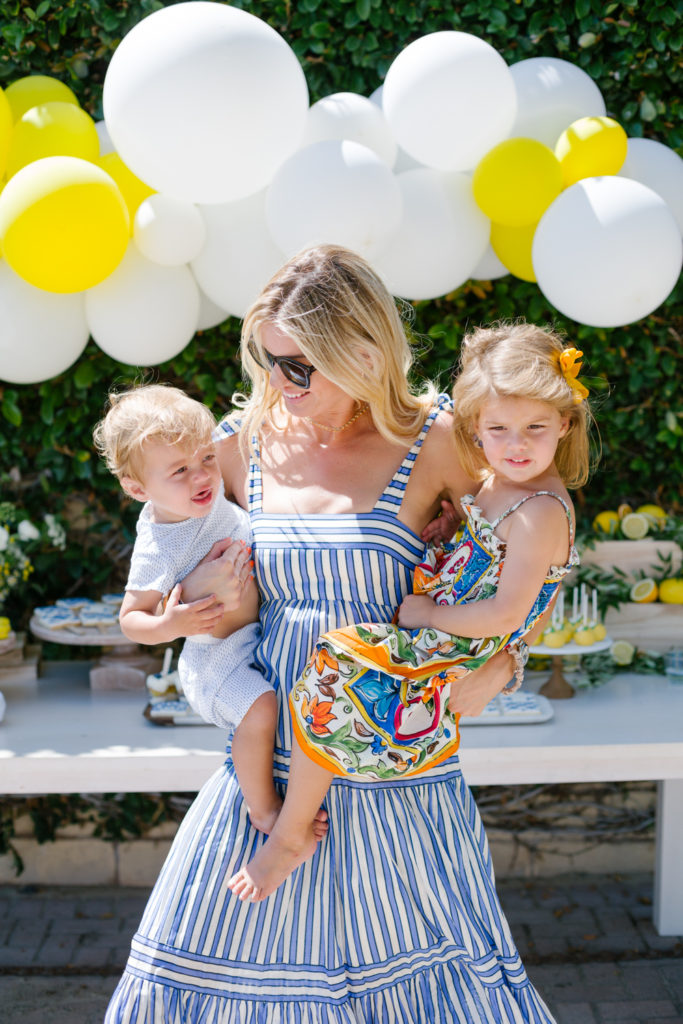 Time for cake!!! Love a baby's first cake! Go Maude!!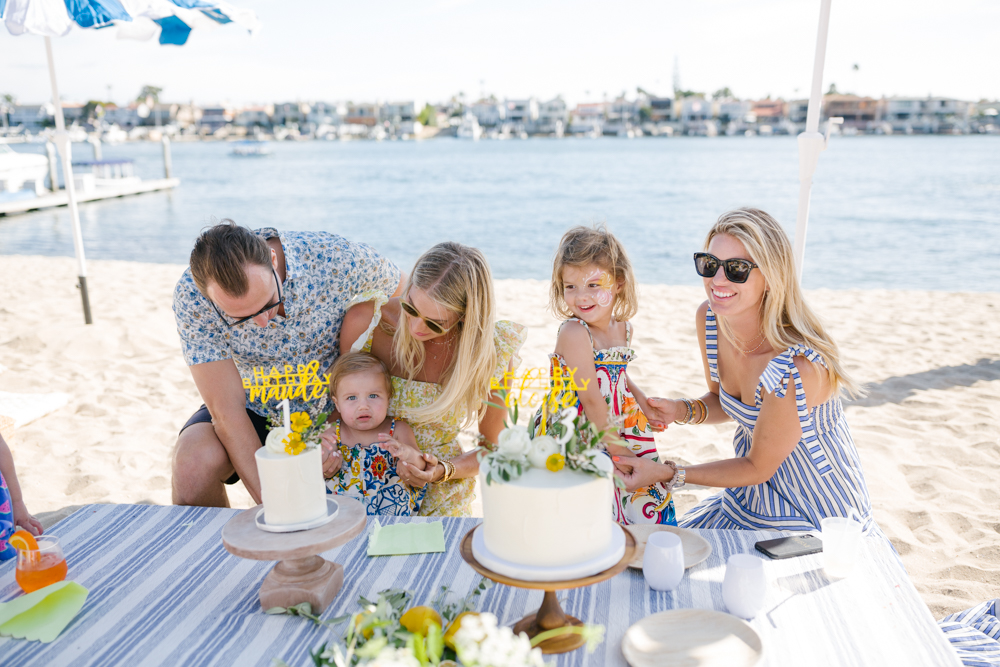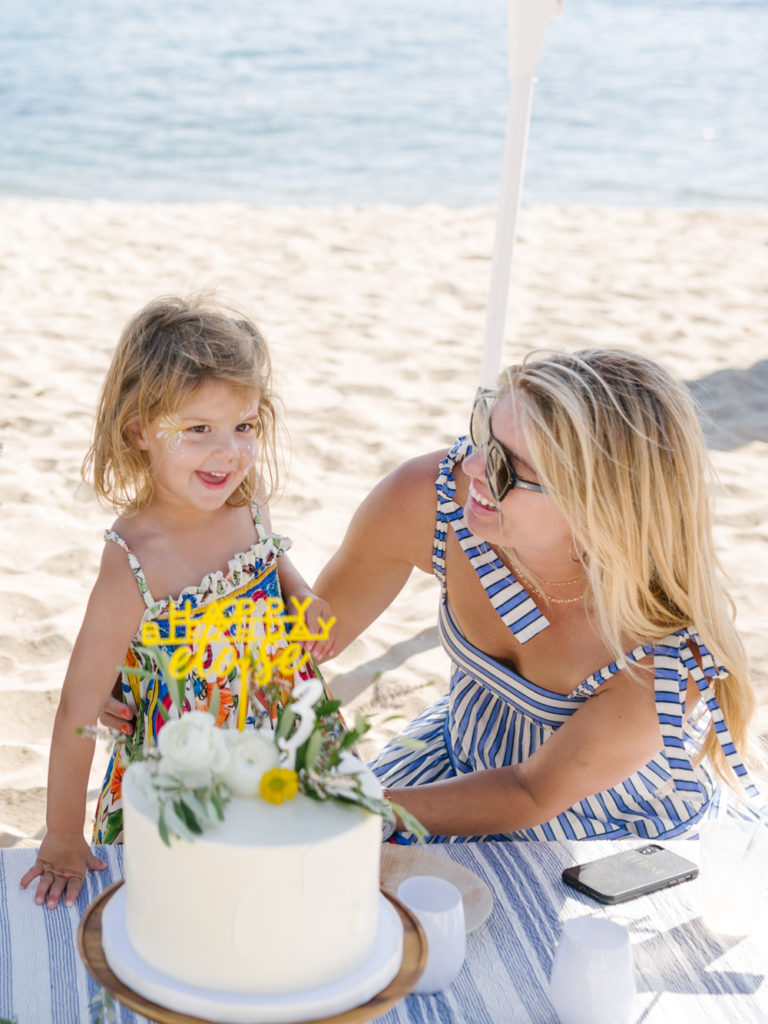 Cousin Eloise was happy to help!! Go Maude!!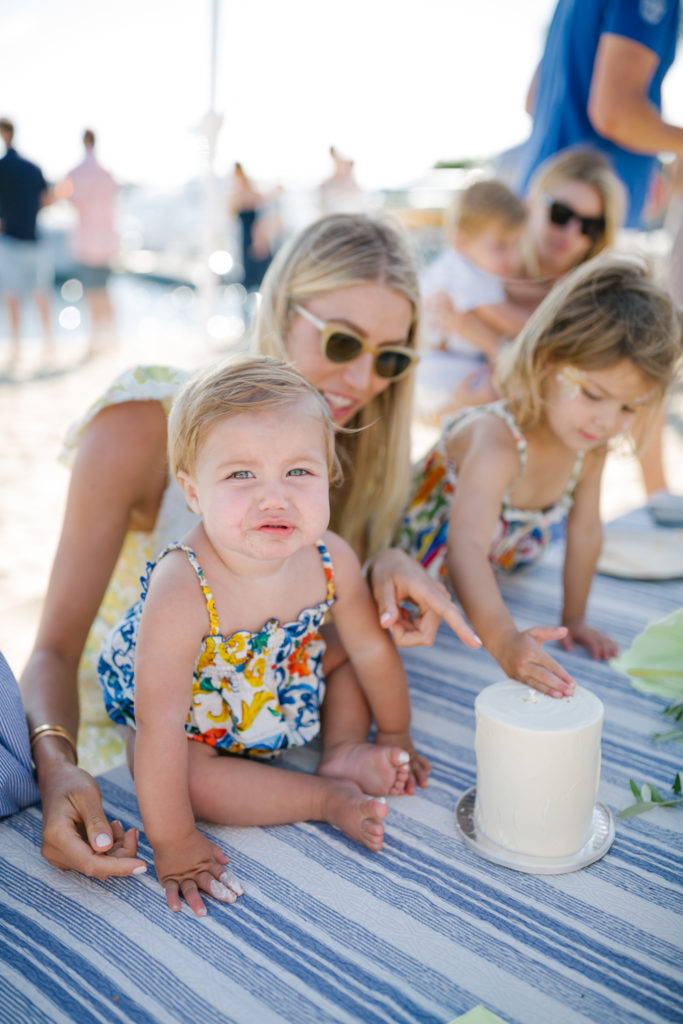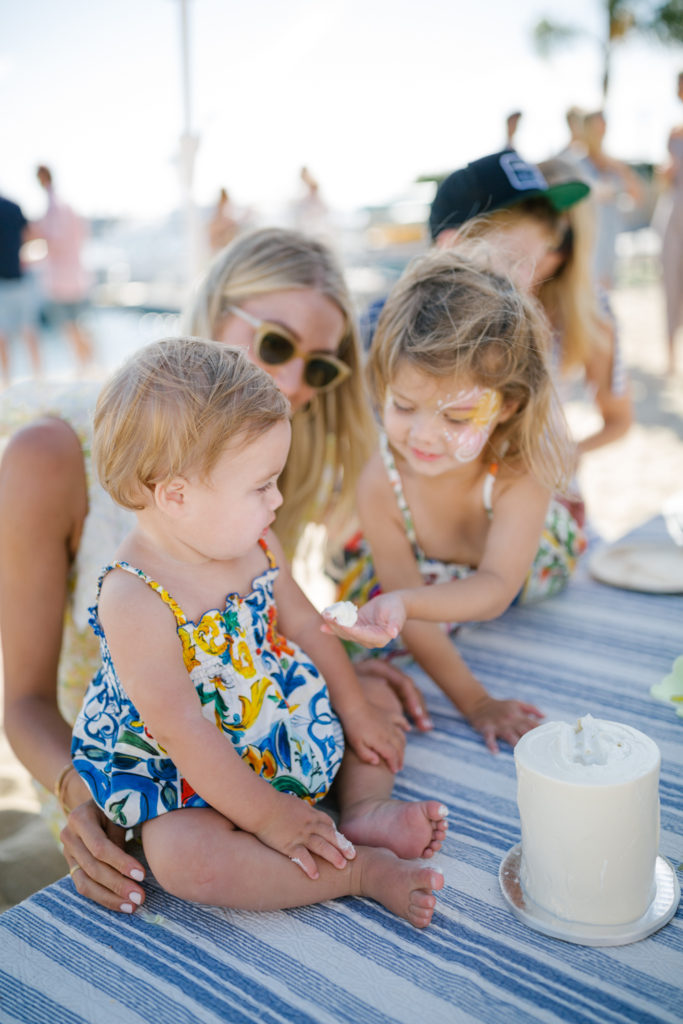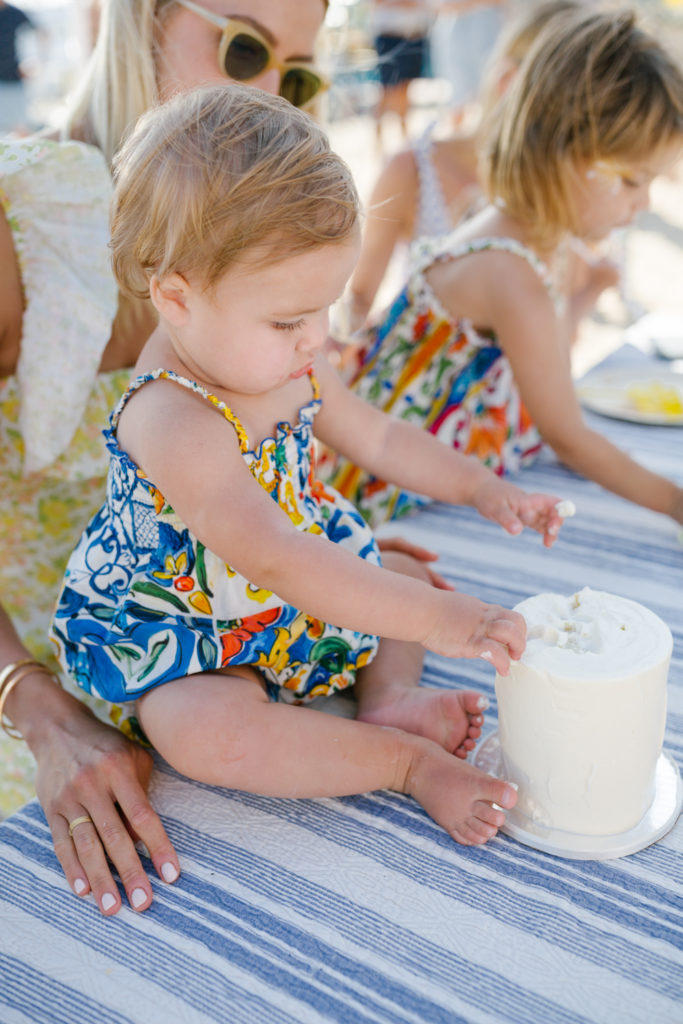 Now, a few more photos of our guests that Alison shot for you to enjoy! SO many cuties at this party!!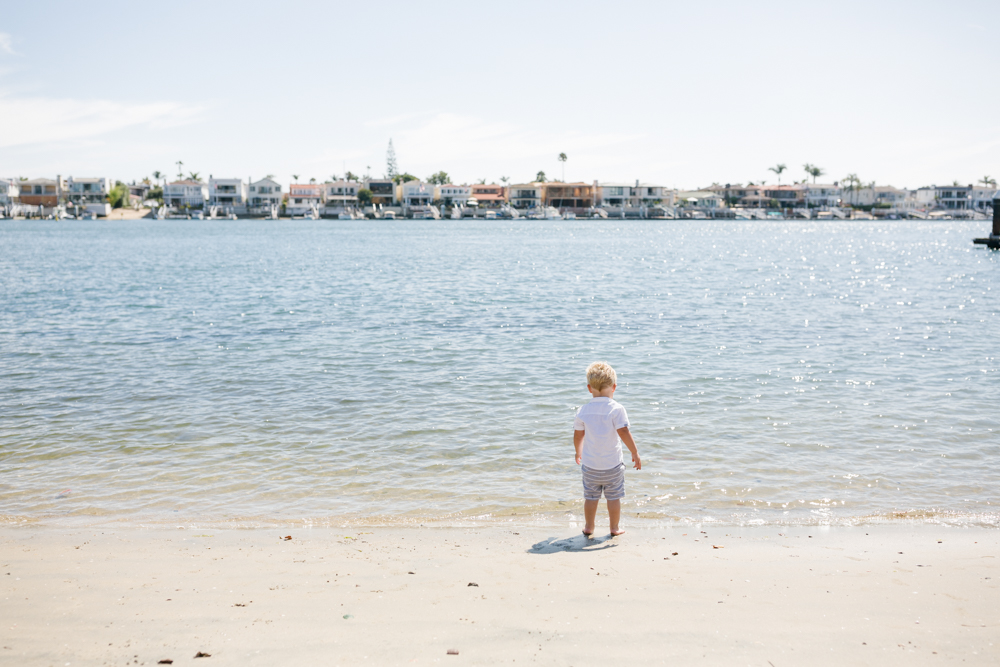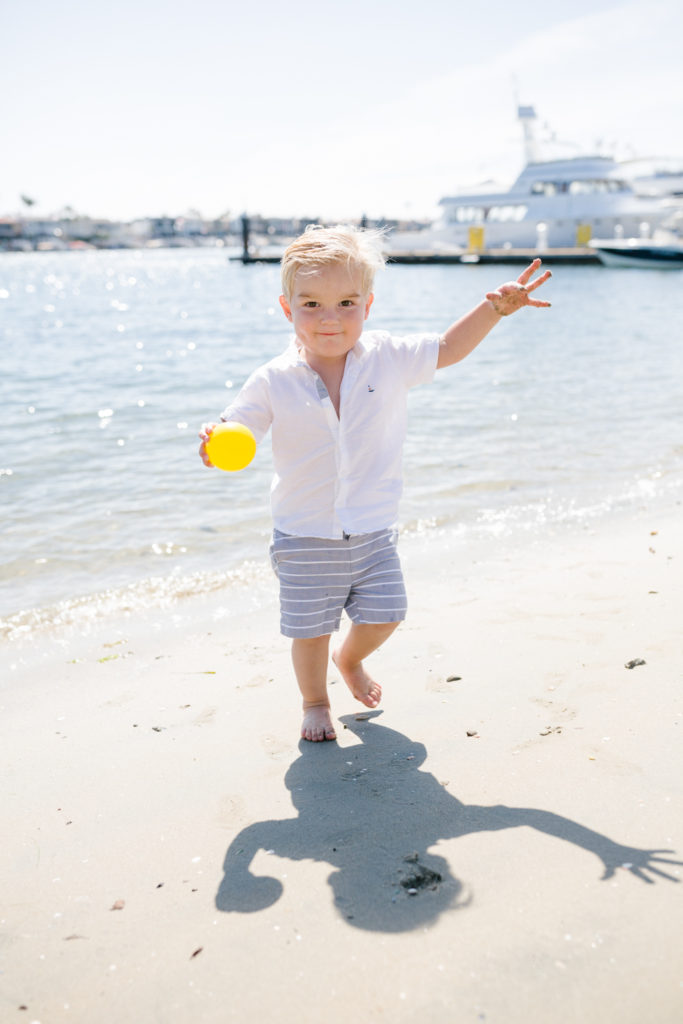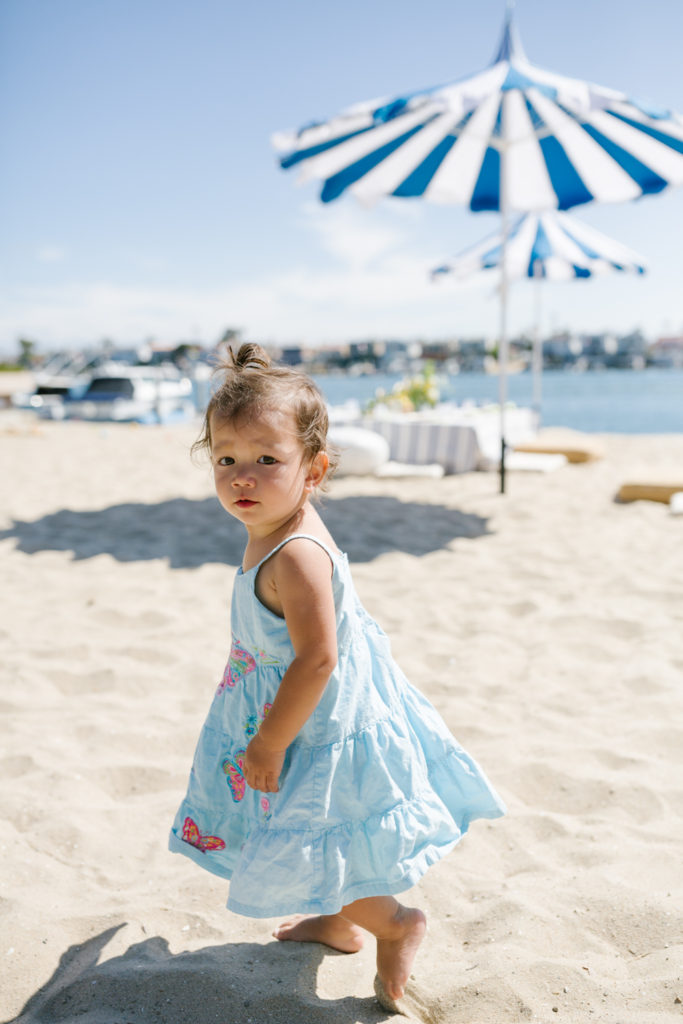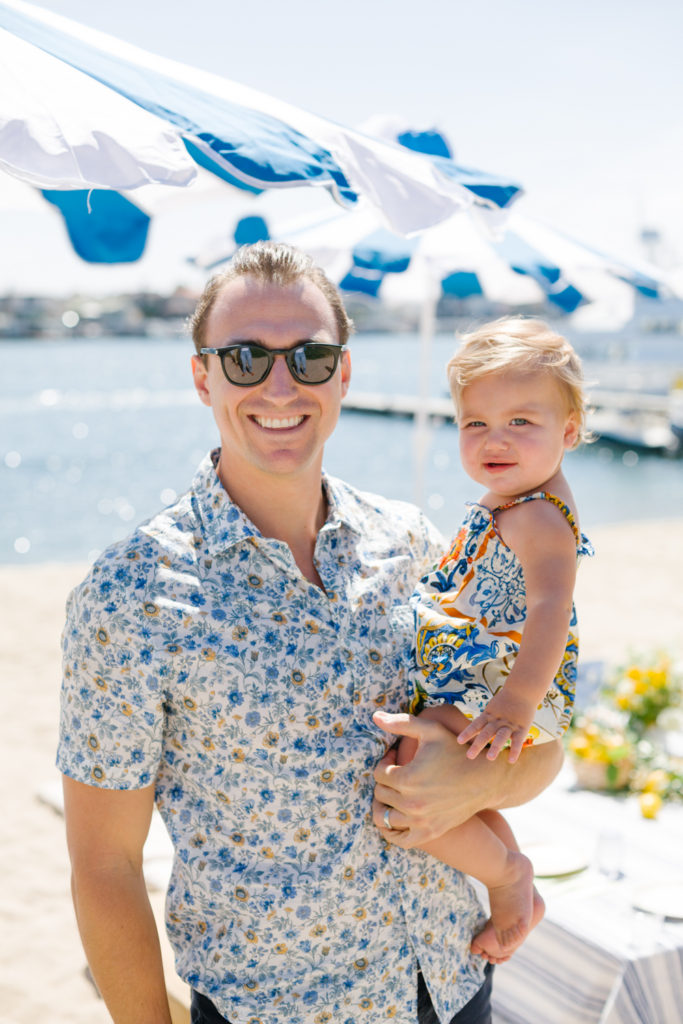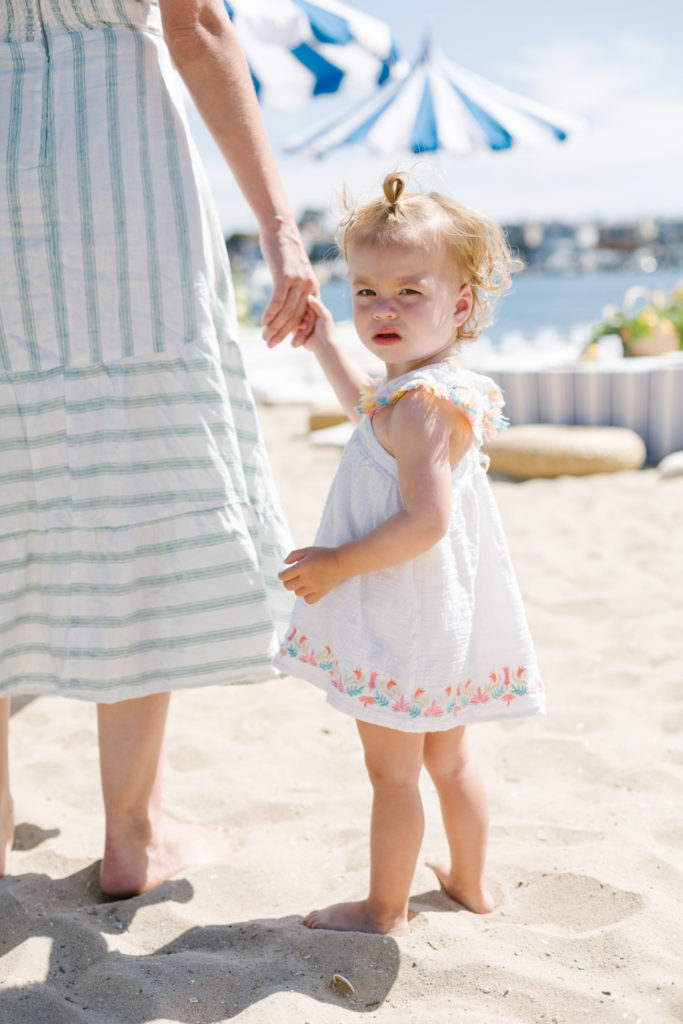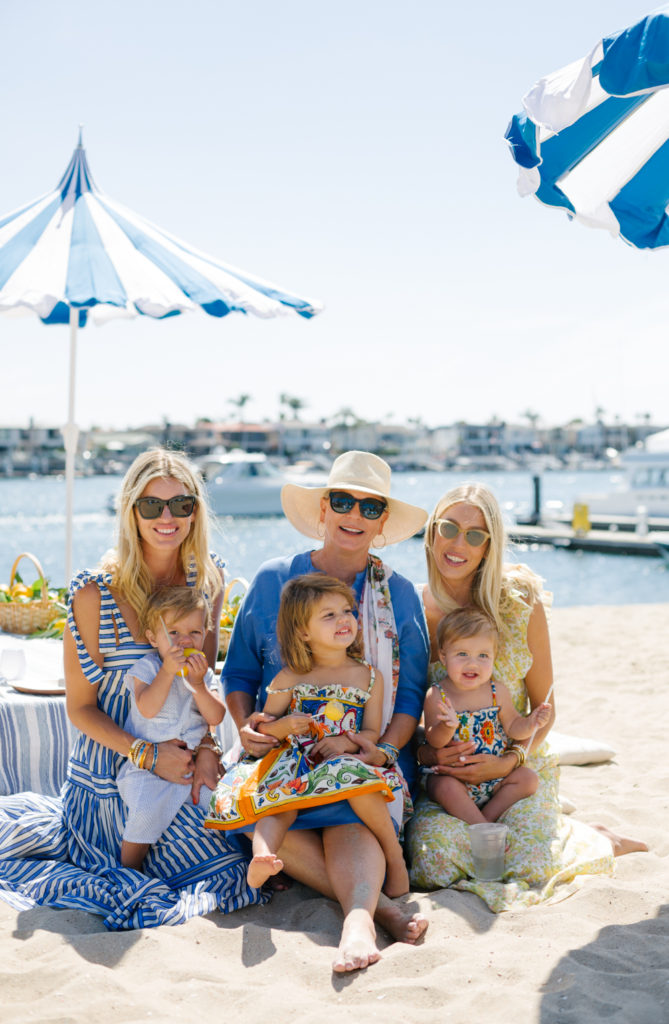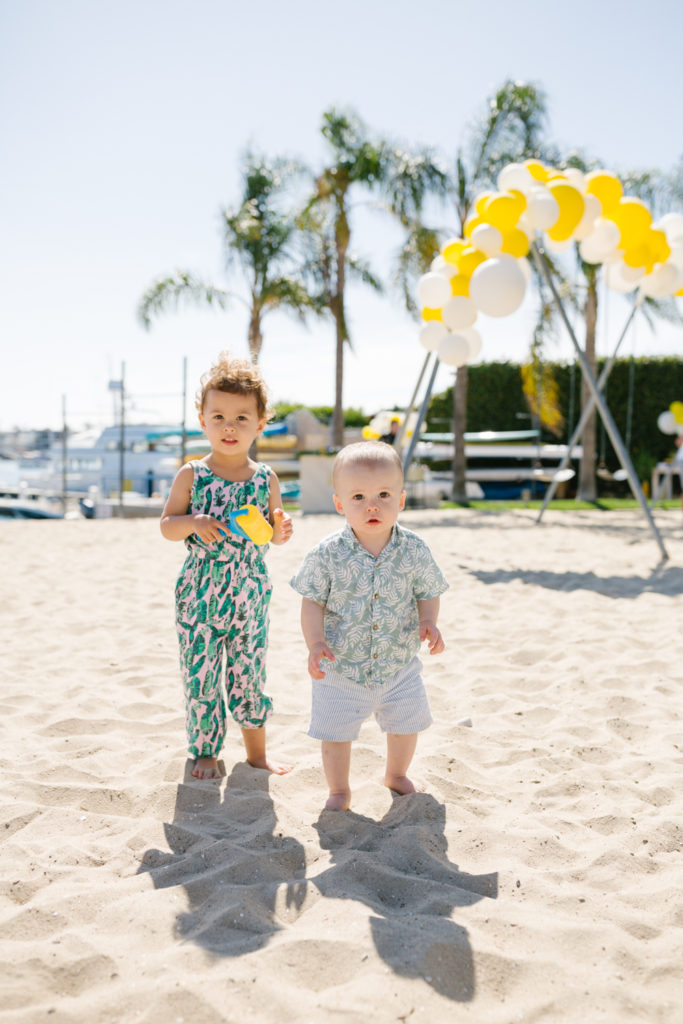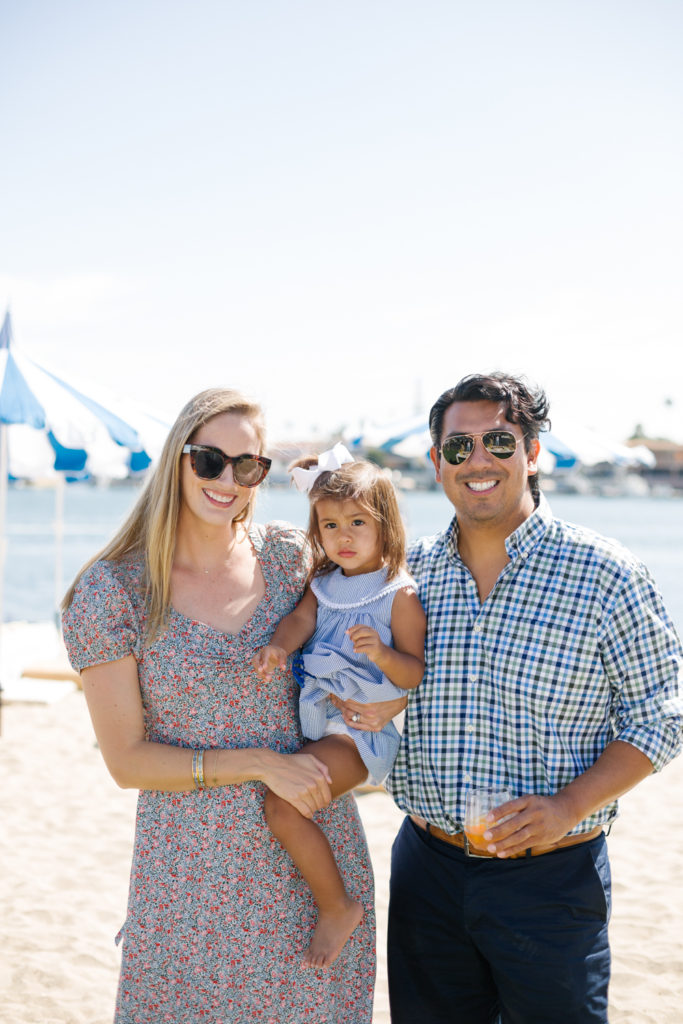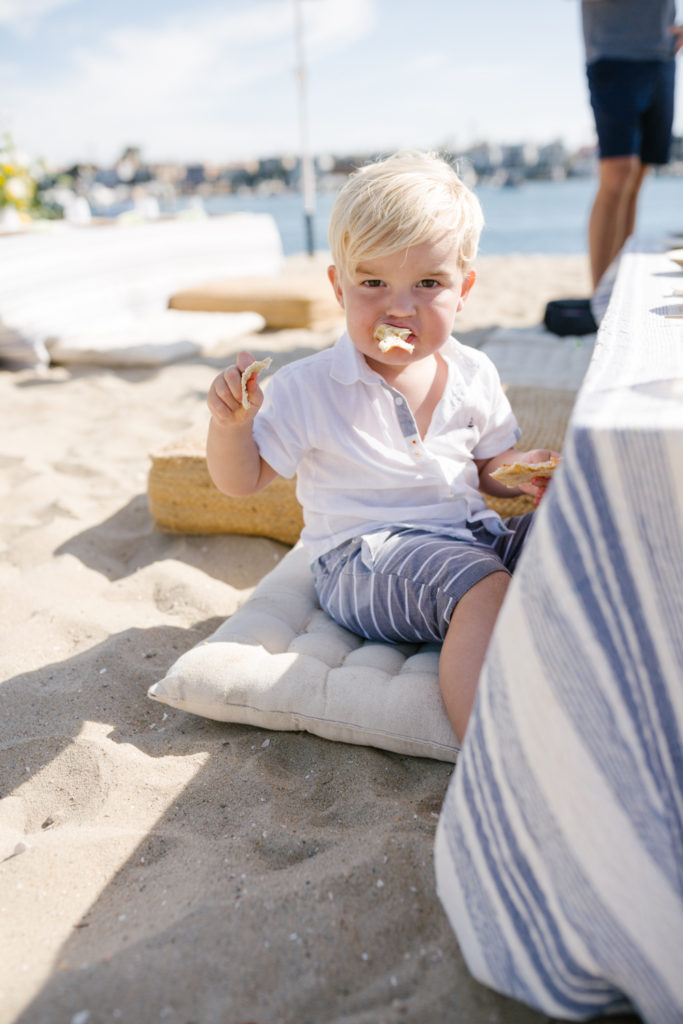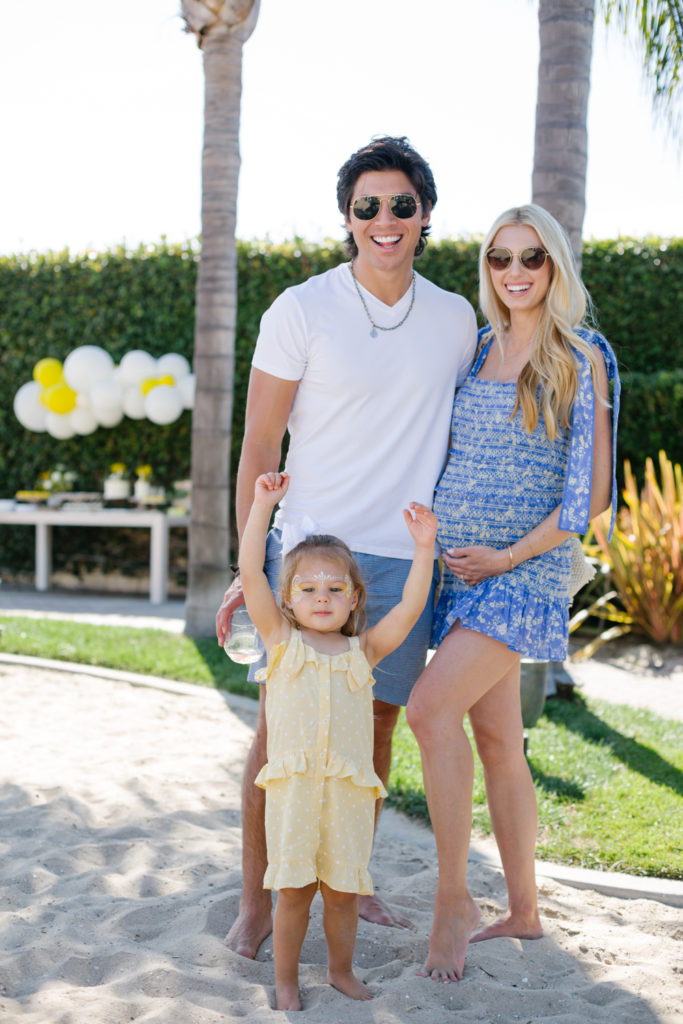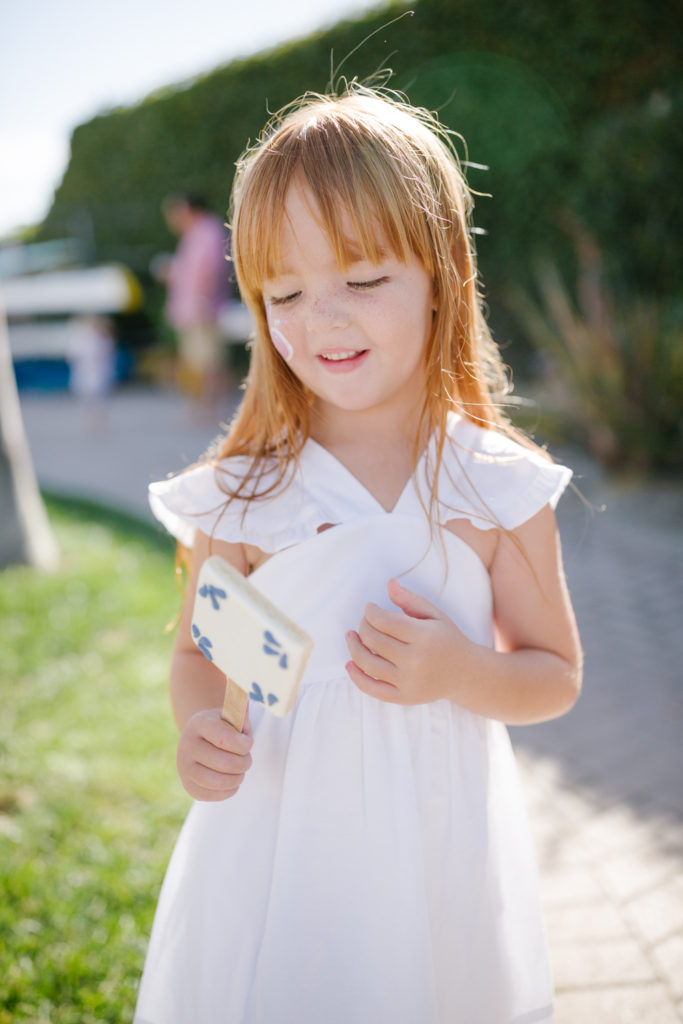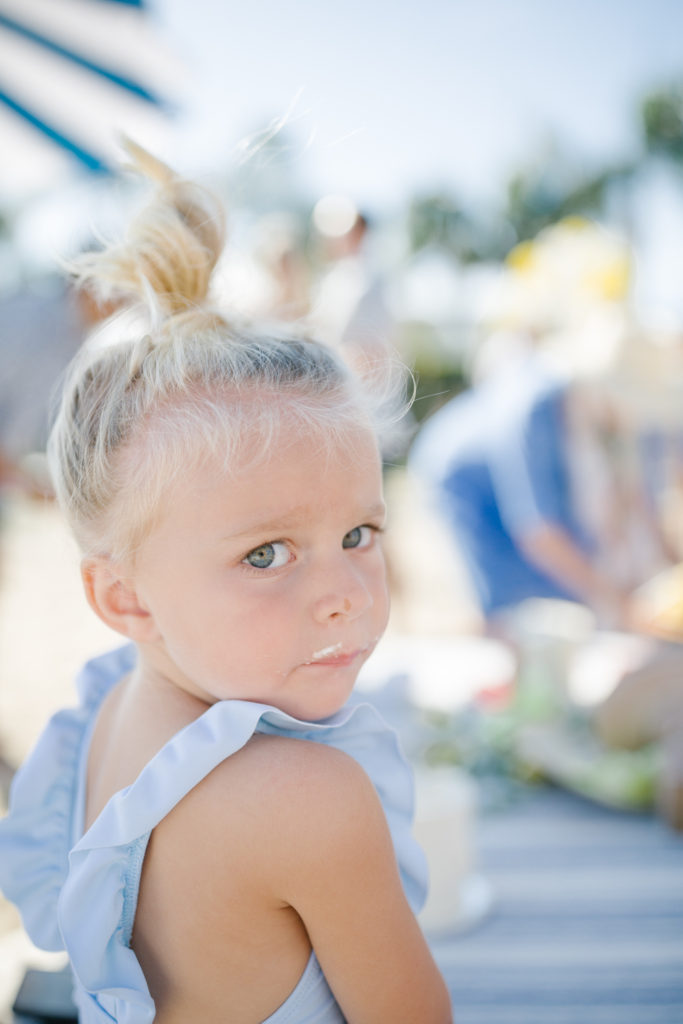 Such a happy day!!!!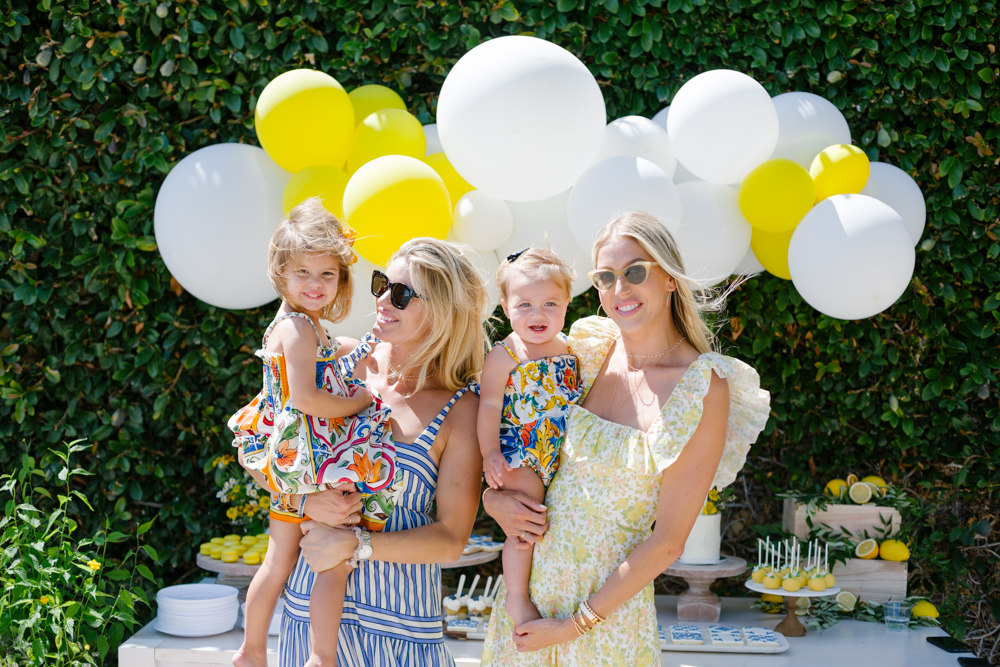 Happy birthday Maude & Eloise!!!
xx
Jacquelyn