I've been dying to share this fun party with you all! Another year celebrating one of our favorite girls, Scarlett! We've planned and designed Scarlett's birthdays the past three years – first it was her vintage Disneyland party and then her My Little Pony party. This year she turned 5 and we celebrated with a High 5 Hippie Party!
There were lots of daisies, lots of peace signs and lots of rainbows! Let's just say there were also lots of happy kids!! Keep scrolling to see it all!
Photos by Alison Bernier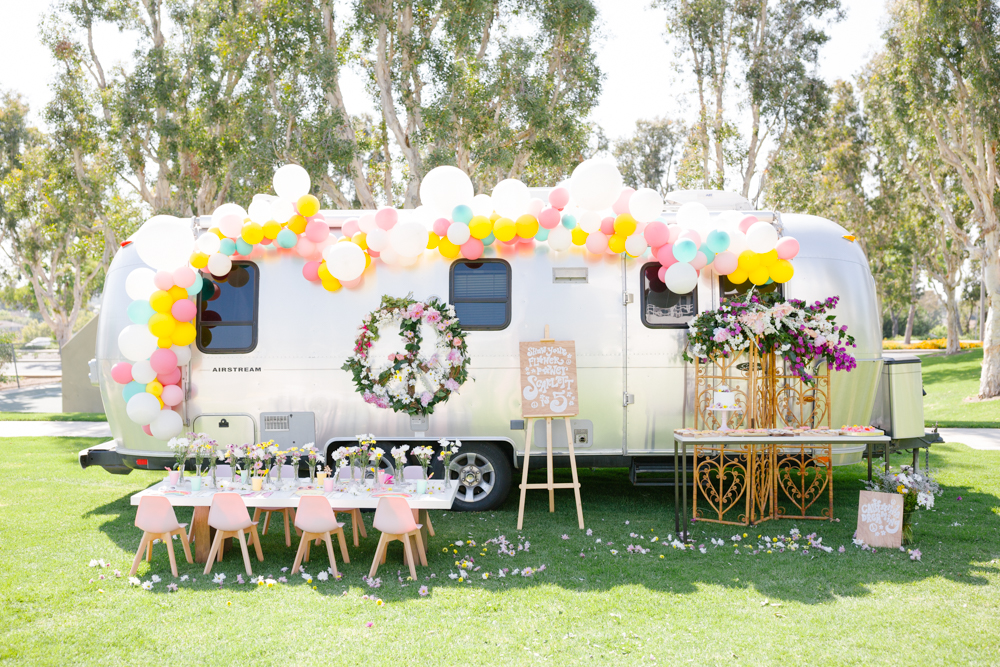 When my friend Alatheia, Scarlett's mama, told me what theme she wanted for her party we knew immediately that we had to use their family's airstream as the backdrop. We didn't have a VW Bus, but this was the next best thing!! How perfect to have it behind all the fun decorated with balloons by The Pop Shop, right?! I added my favorite peace sign and had French Buckets adorn it with tons of florals creating quite the hippie scene!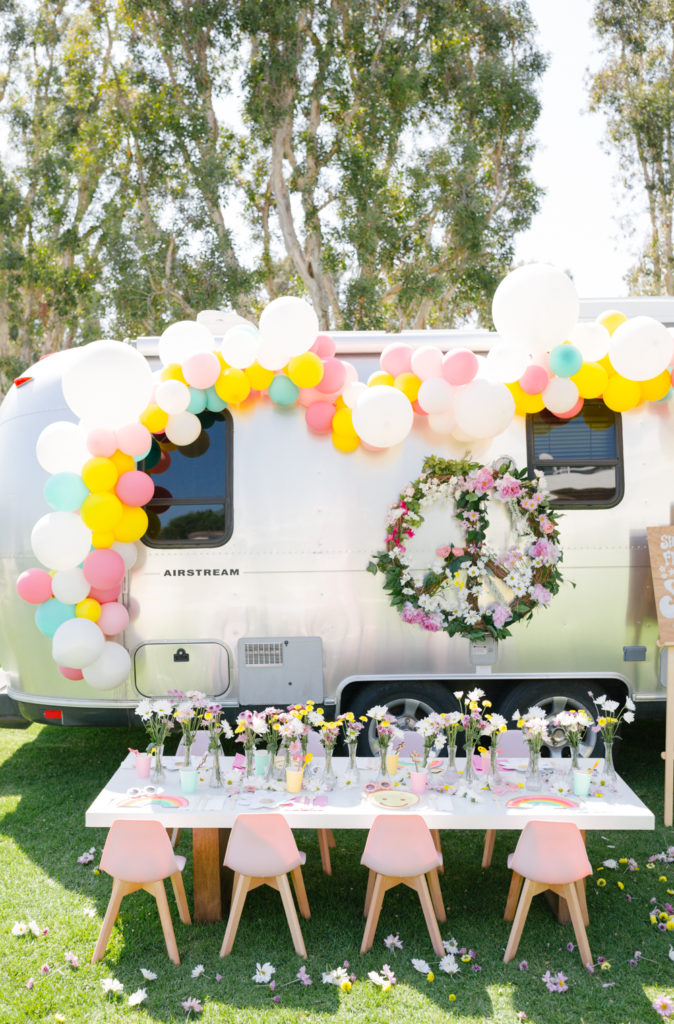 Another thing I knew immediately was that my friend Meghann Miniello needed to do all of the signage. After doing quite a few parties we sort of just know which vendor will fit well with each theme – and I knew she was the perfect fit for this one! Look how cute this hand painted signage is, love that fun hippie font!!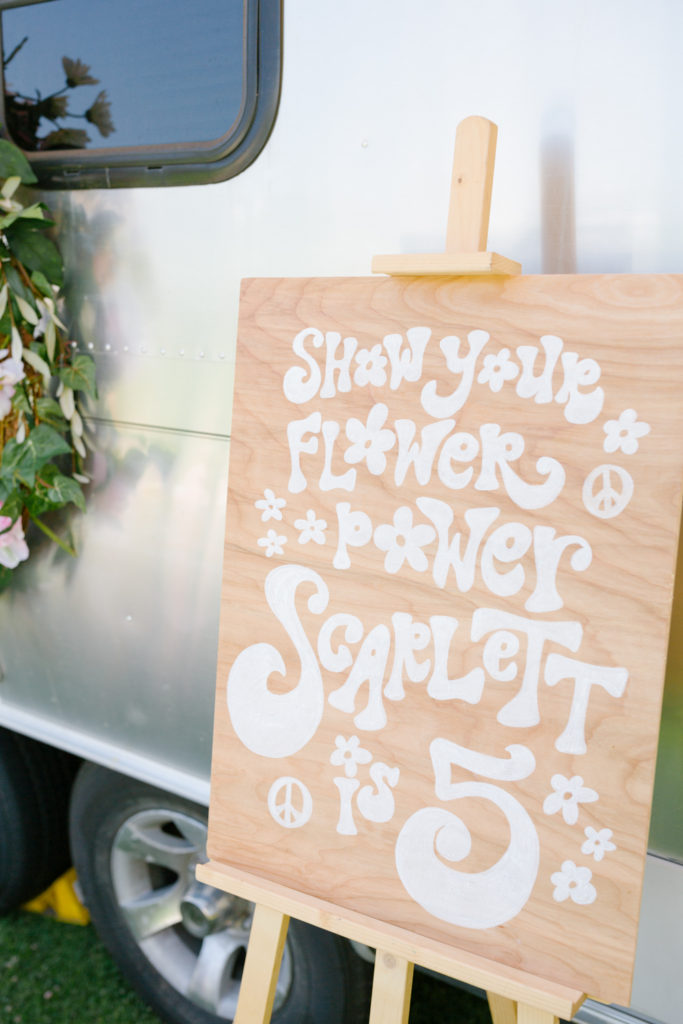 Moving on to the tabletop which is SO cute, but first let's talk about the actual table! Built by Scarlett's daddy Kyle who owns Hart Concrete Design. Well done dad!!! Alatheia purchased these adorable pink chairs, I think I may need to get them too… And I have two boys, haha!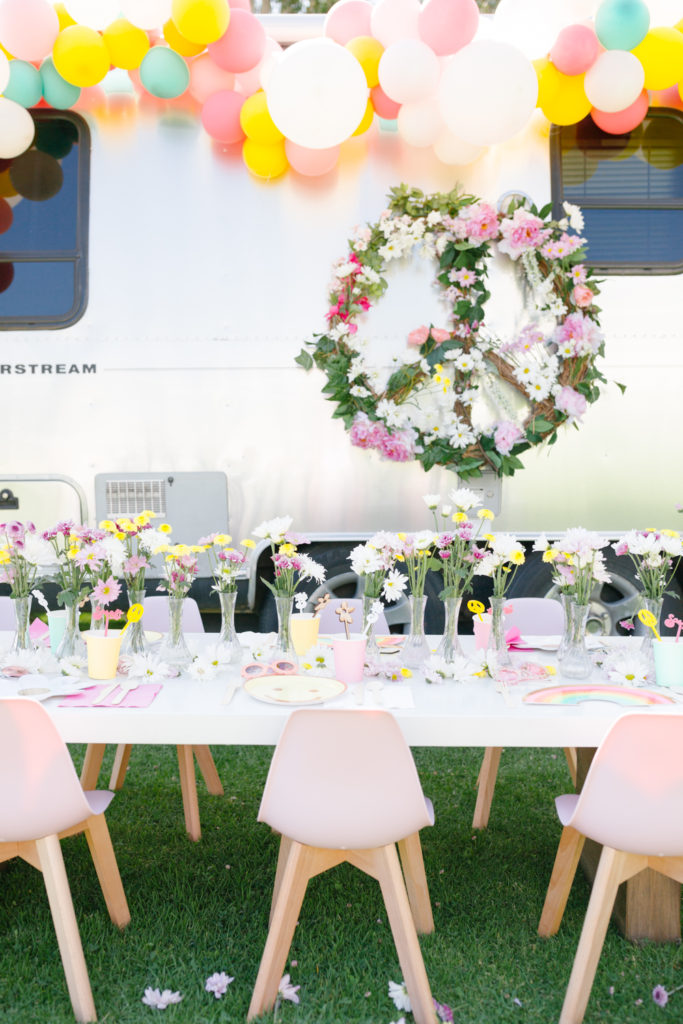 Now for one of my favorite tables ever!! I loved using all of these plates from Oh Happy Day Party Shop! Daisies, rainbows and happy faces – what more do you need for a High 5 party?! Oh yes, flowers!! French Buckets added tons of bud vases with all the daisies, and I mean all of them!!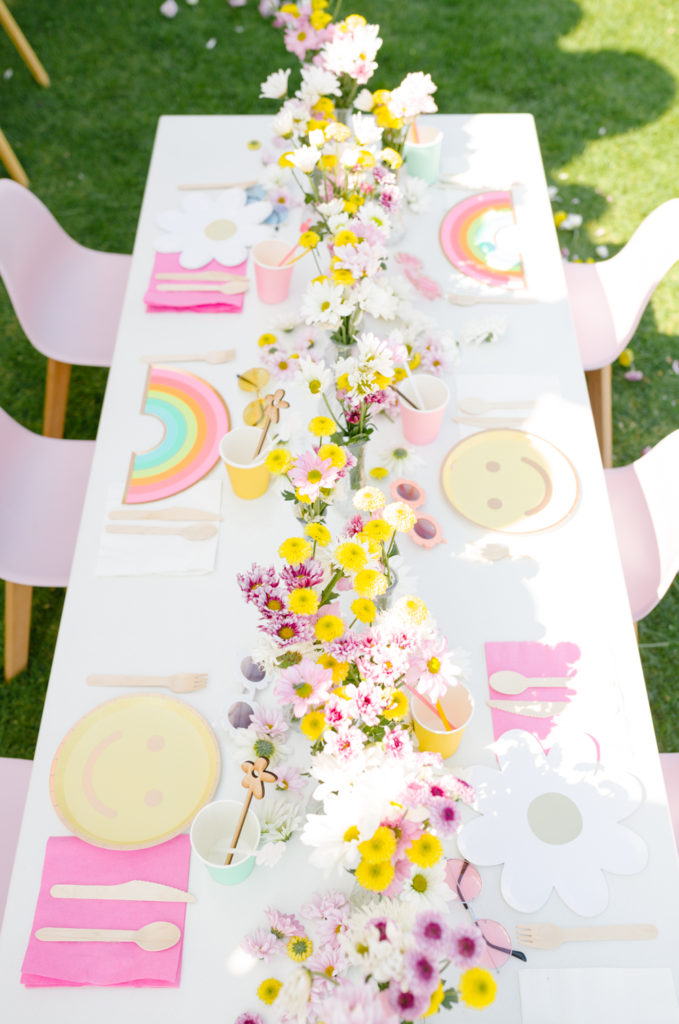 Some cute details were 60's style sunnies for each guest along with cute stir sticks like peace signs, flowers, High 5 and Scarlett! Meghann Miniello designed them and Poppy Jack Shop cut them for us! Great team work ladies!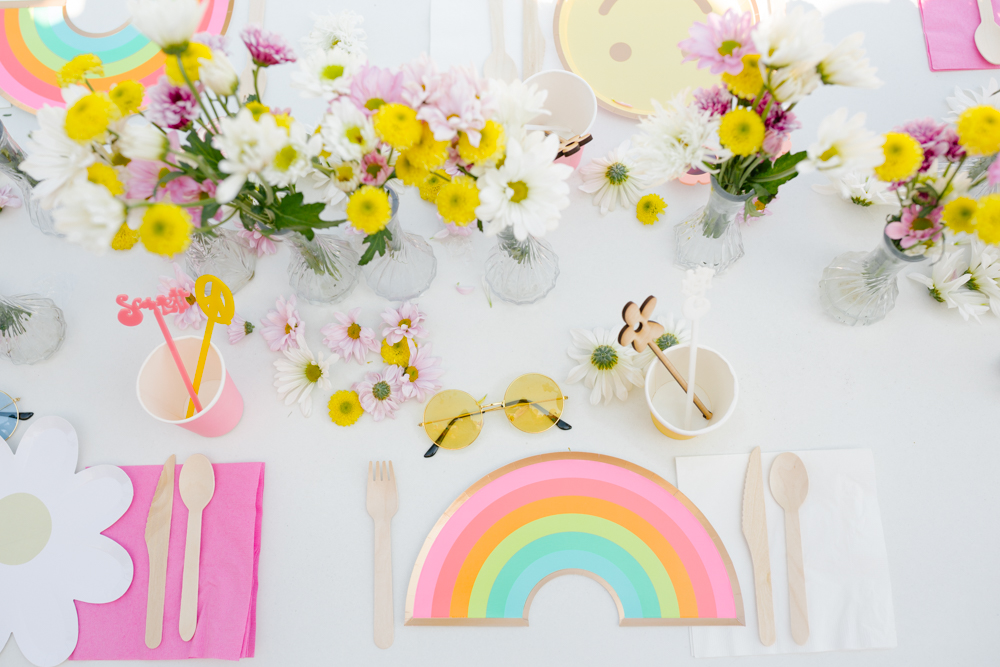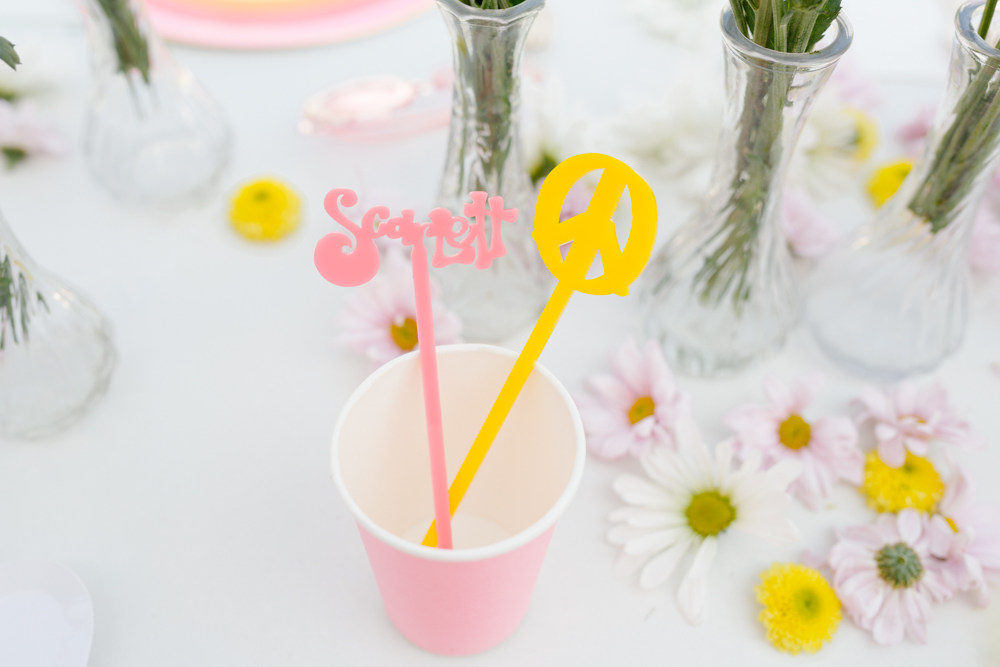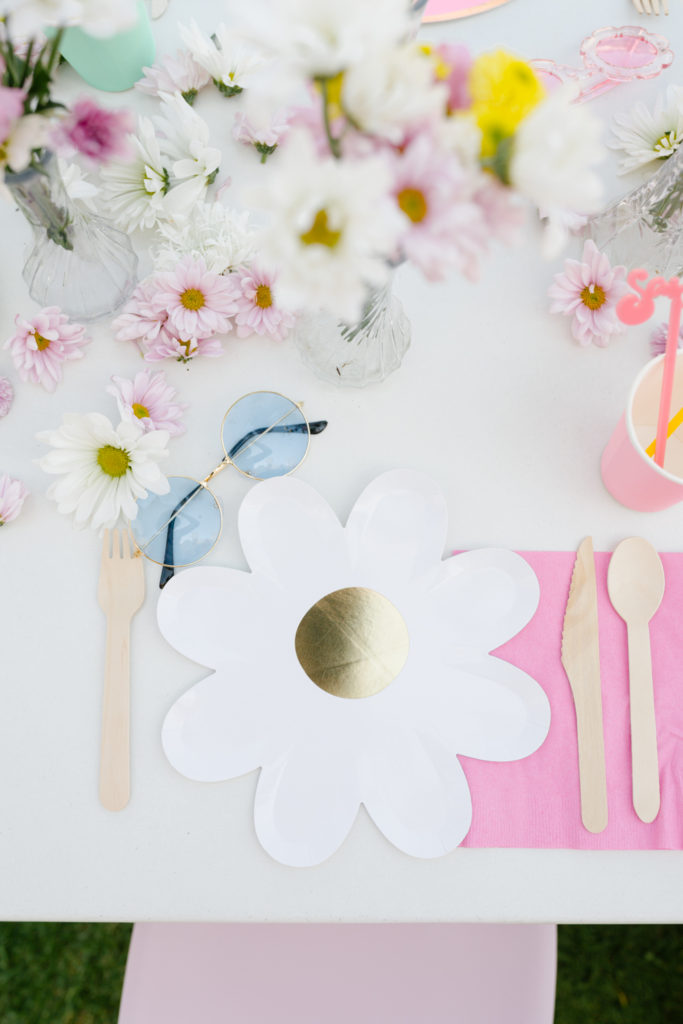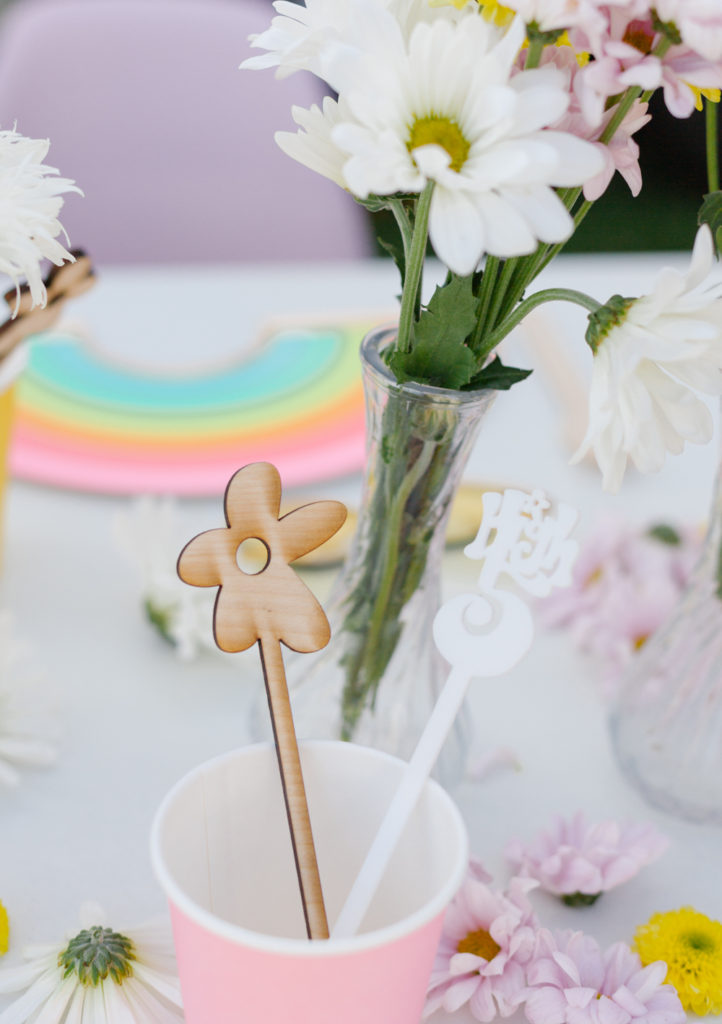 Sorry for the photo overload, but reliving this whole set up is giving me all the feels!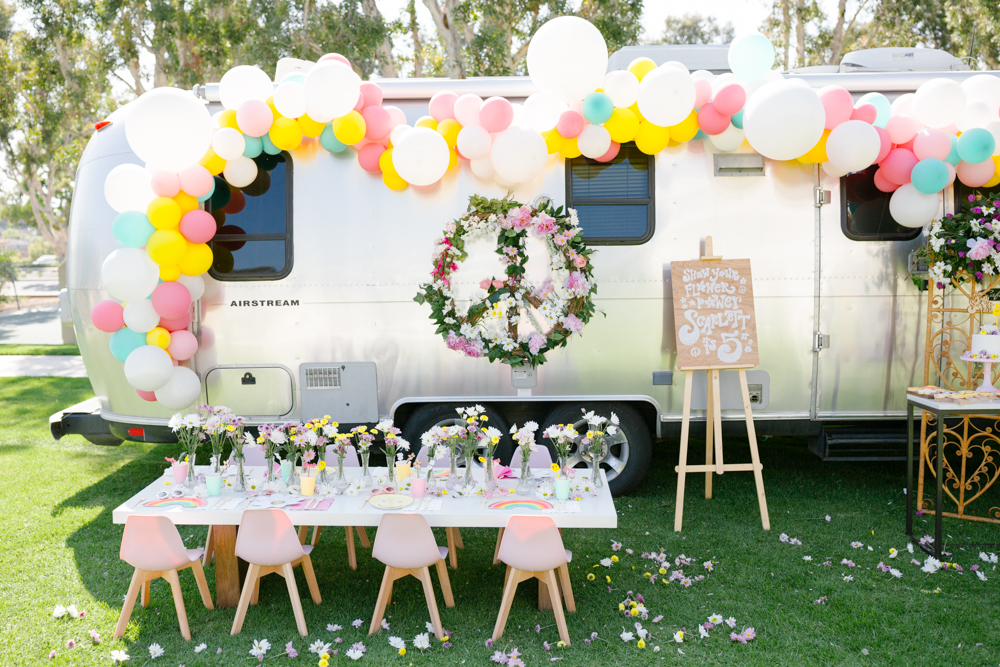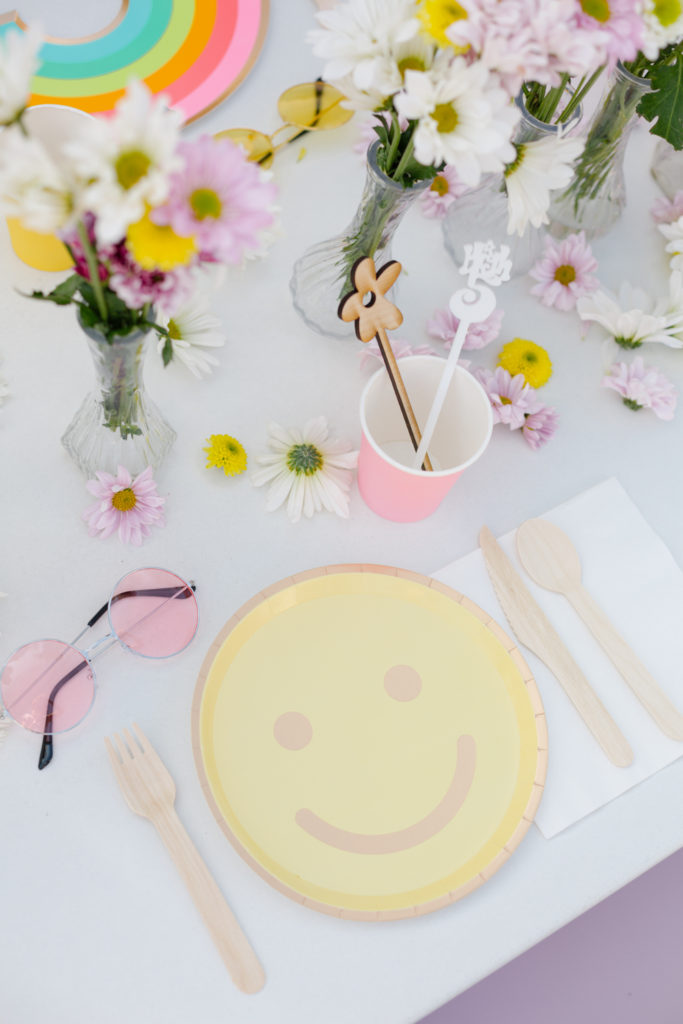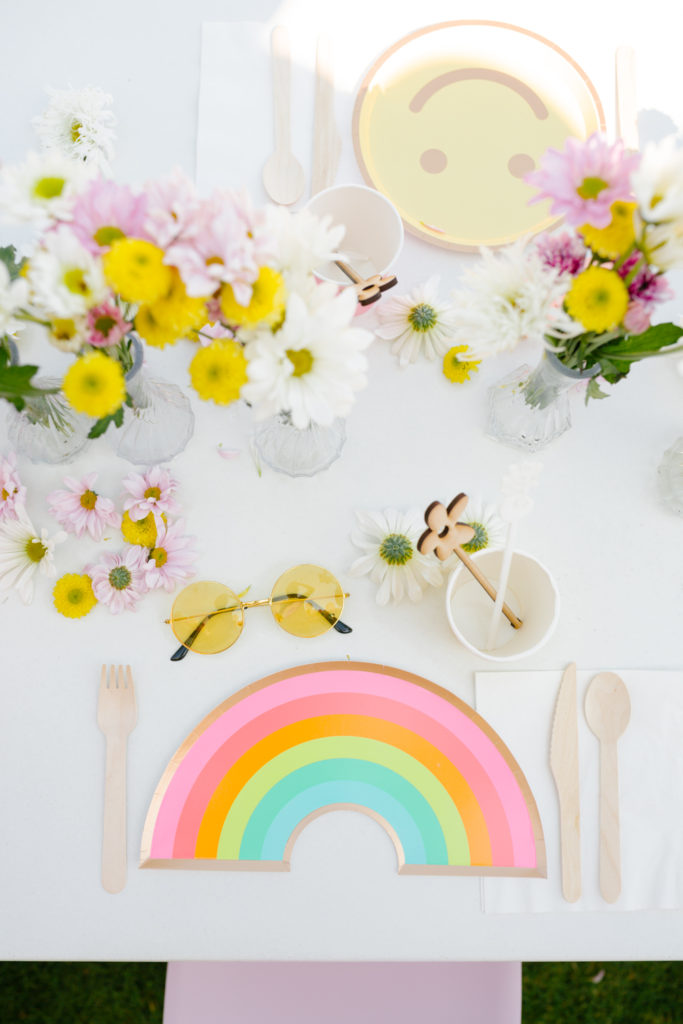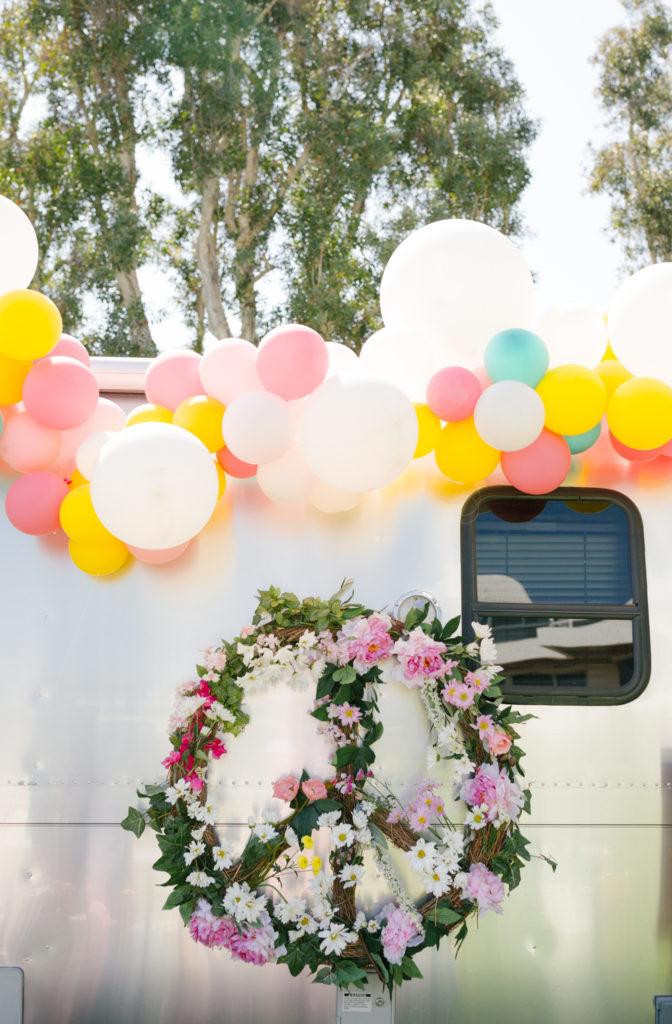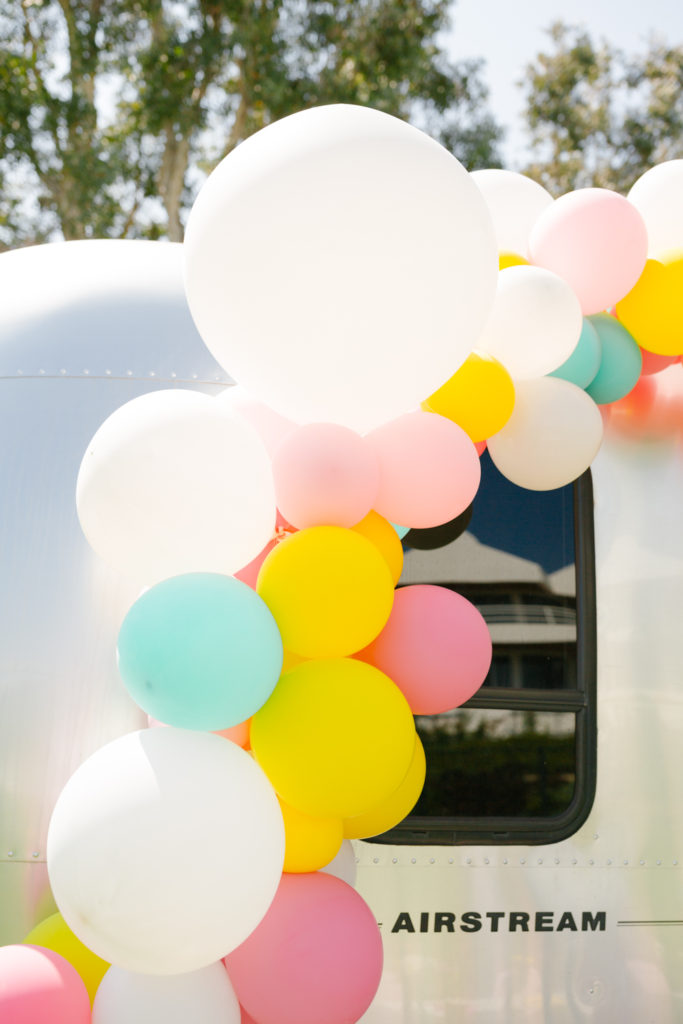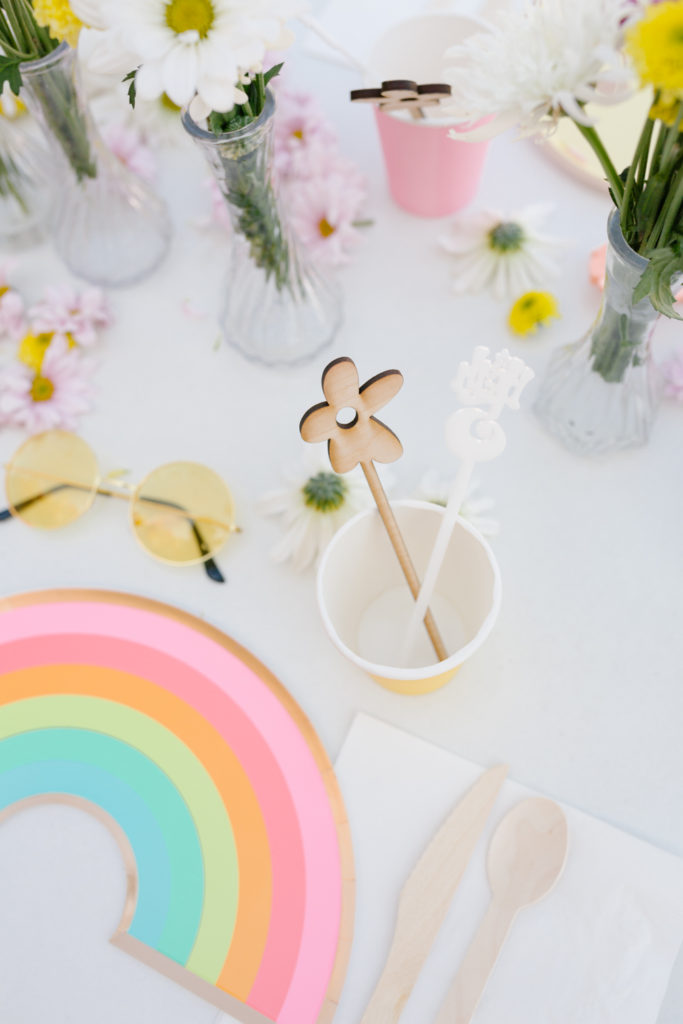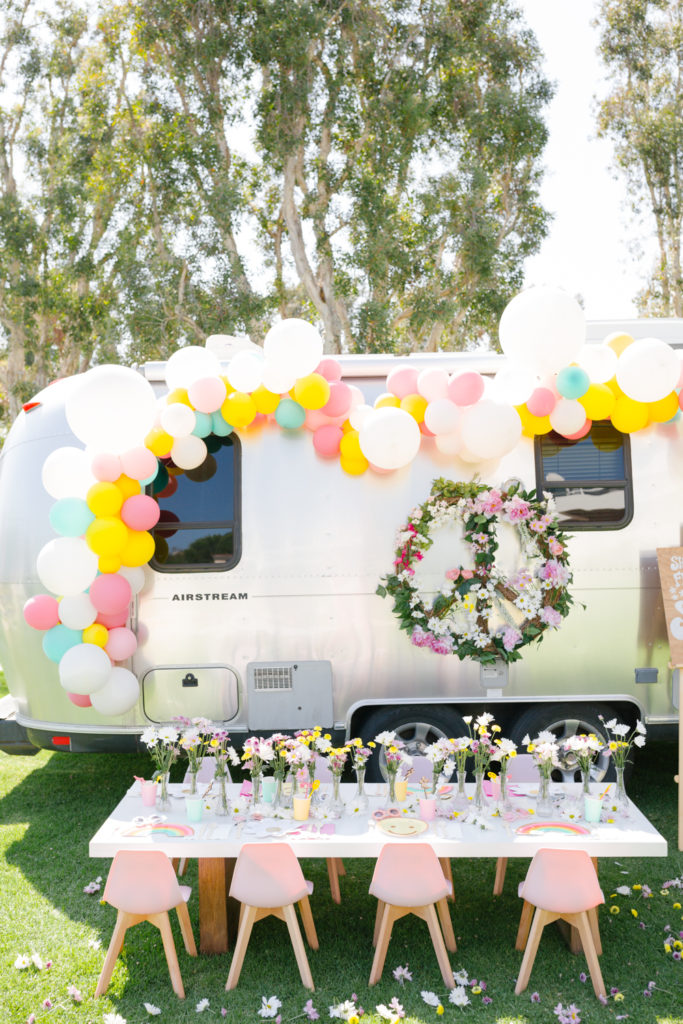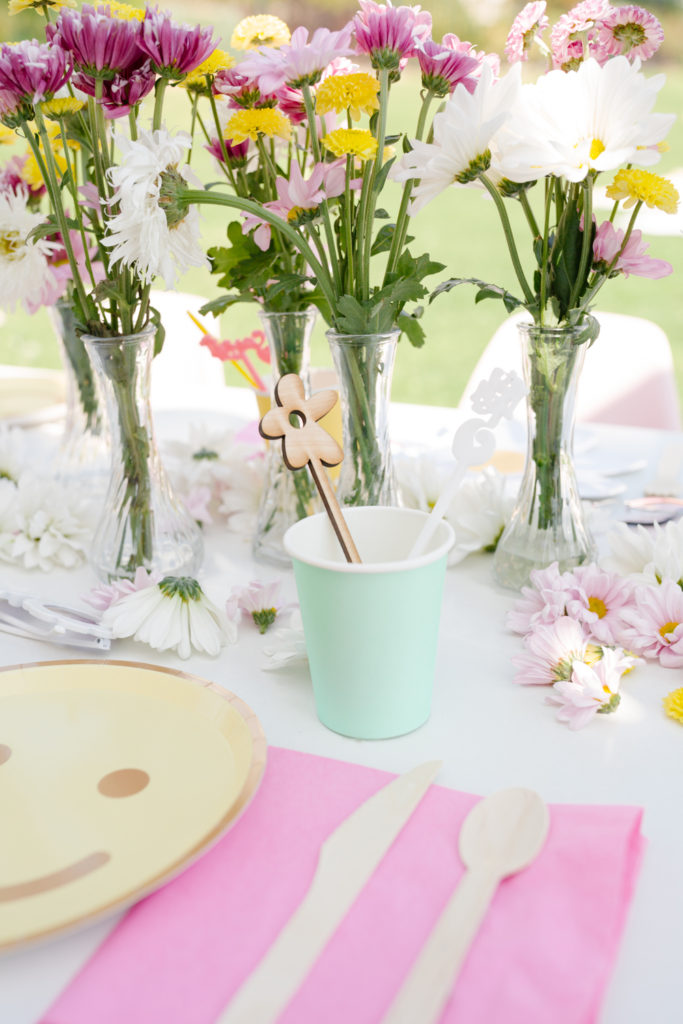 And there's our cute birthday girl!!!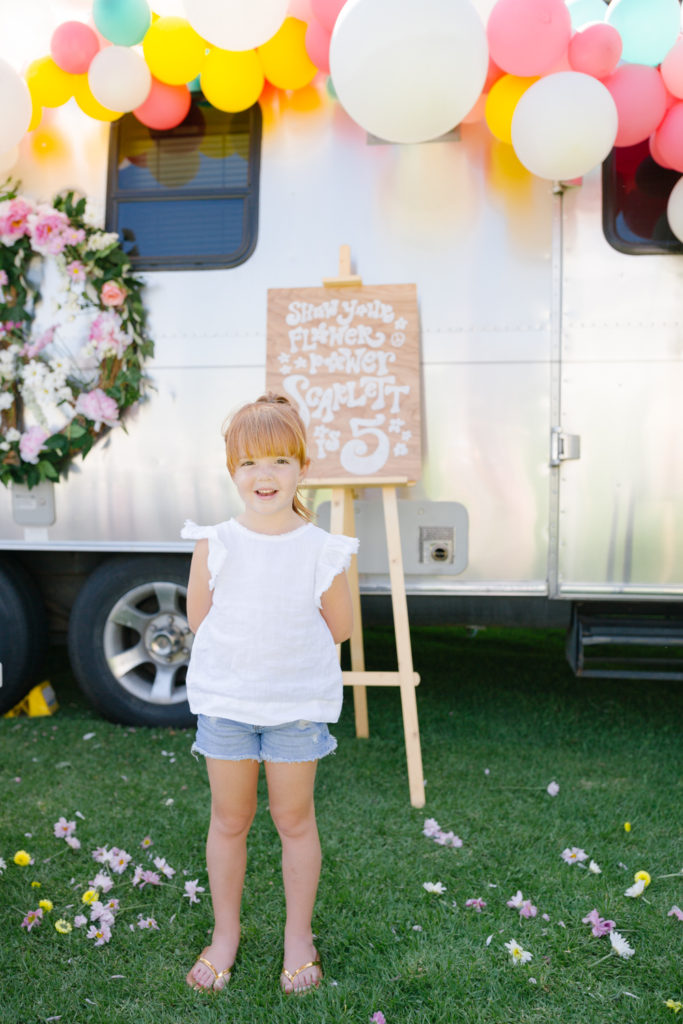 I saw Scarlett a week before her party, we had a play date on the beach, and I overheard her telling all the kids "my birthday party is gonna be the best" and boy was it!! It's so cute how excited she gets for her parties, like mother like daughter!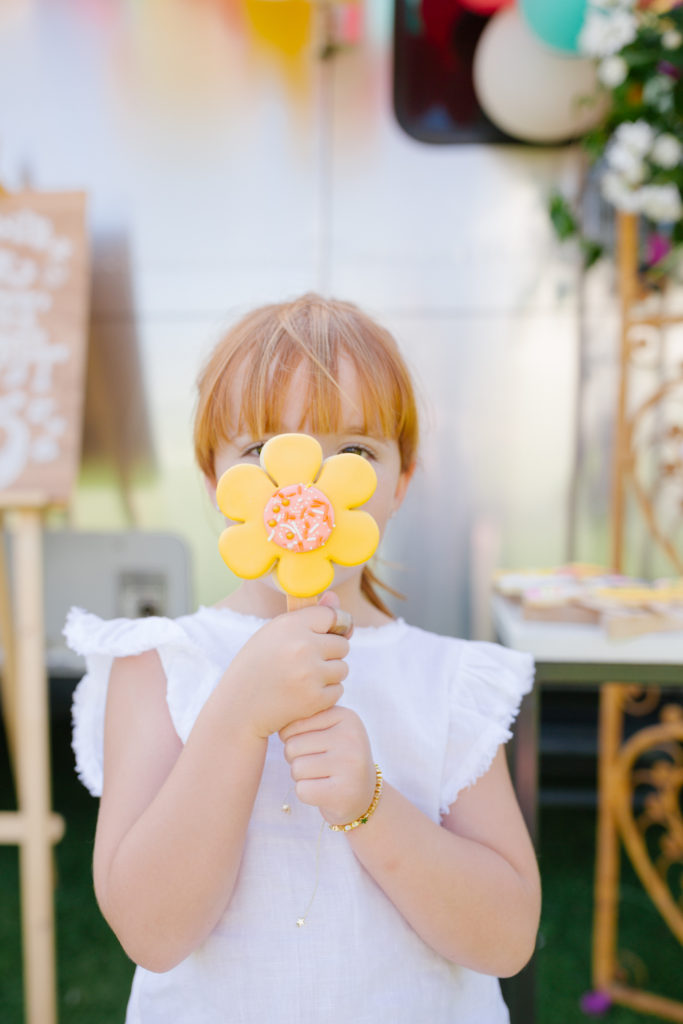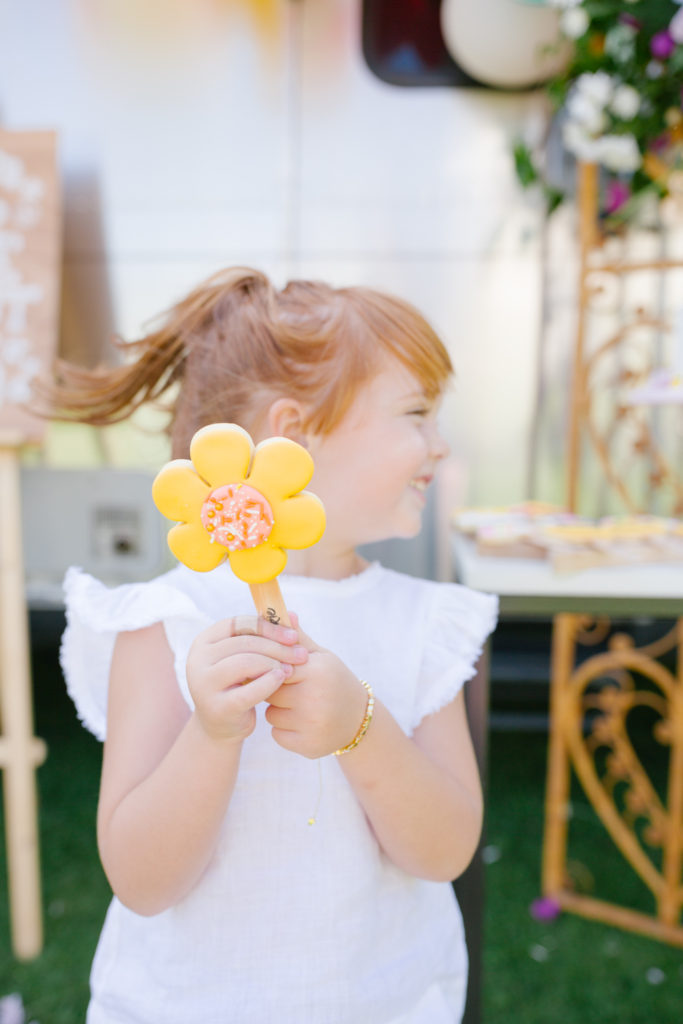 We set out all of the extra goodies for guests to grab and use as they pleased!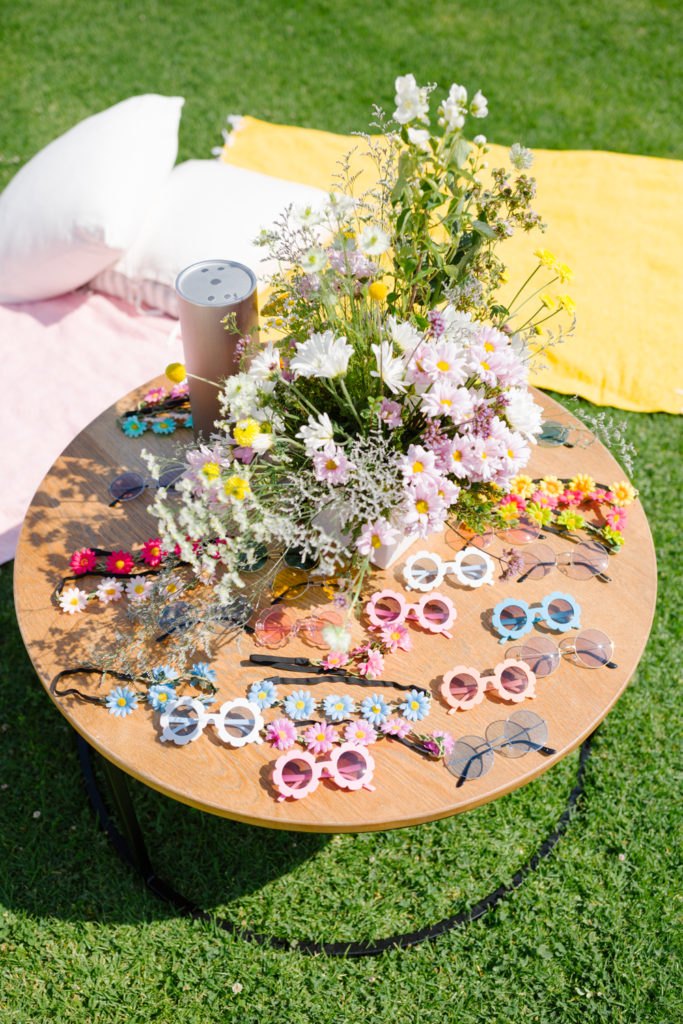 We had a ball pit from Mesh Kids Co and it was a HIT! I didn't know how it would go as I thought, well these kids are a little older for this but boy did they love it! It's such a great alternative to the bounce house as it's much aesthetically cuter and safer.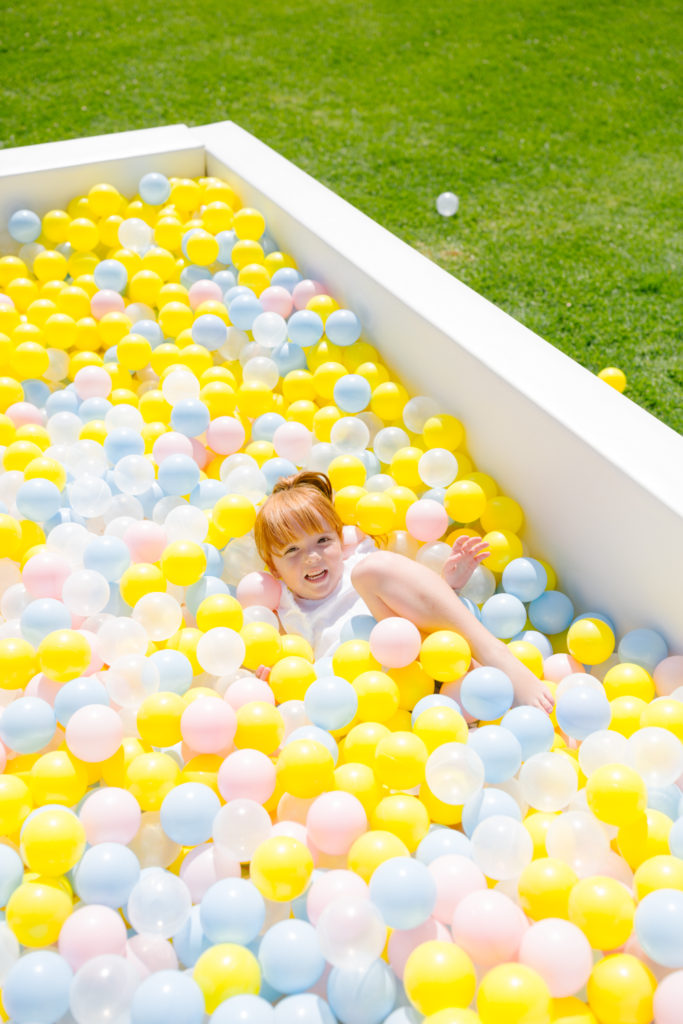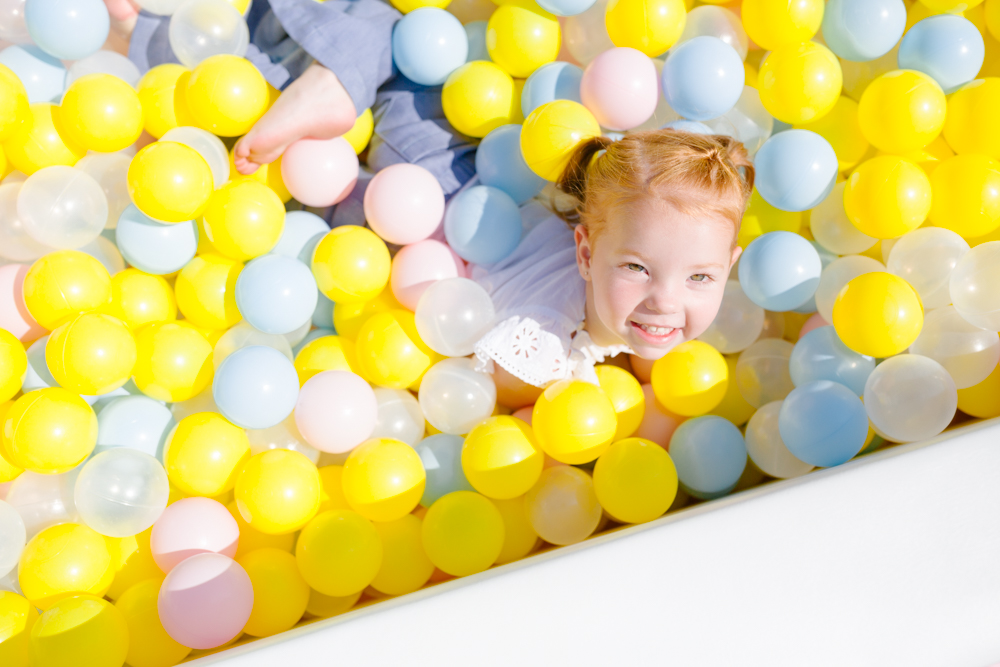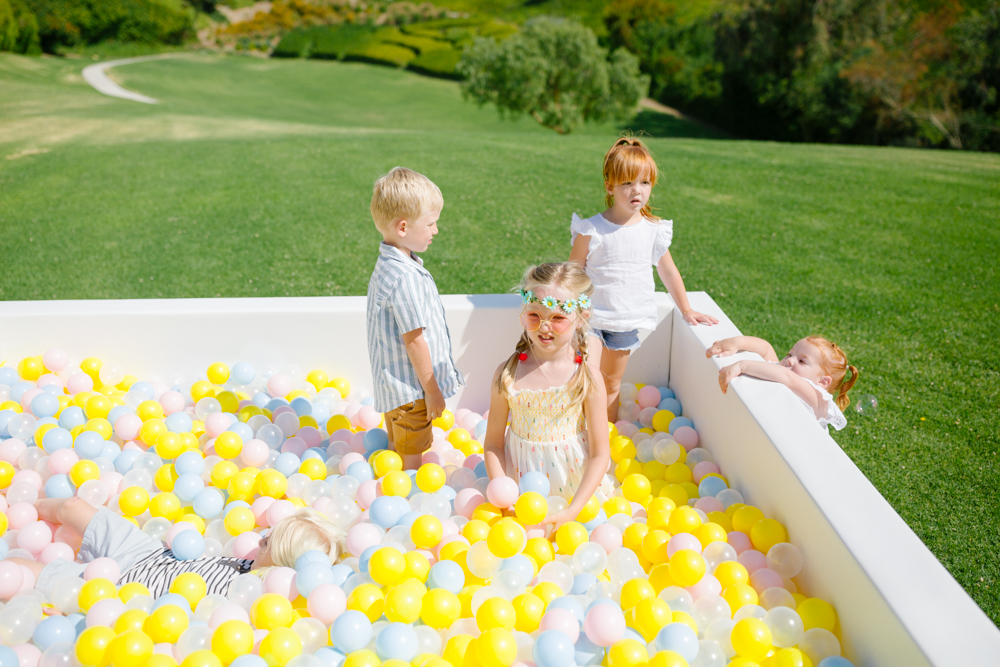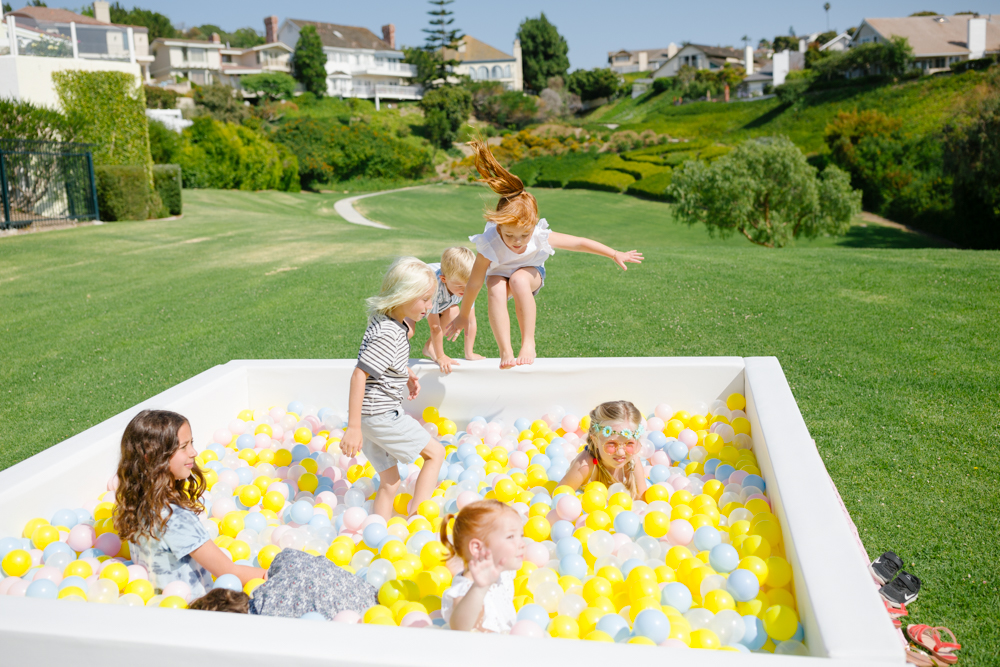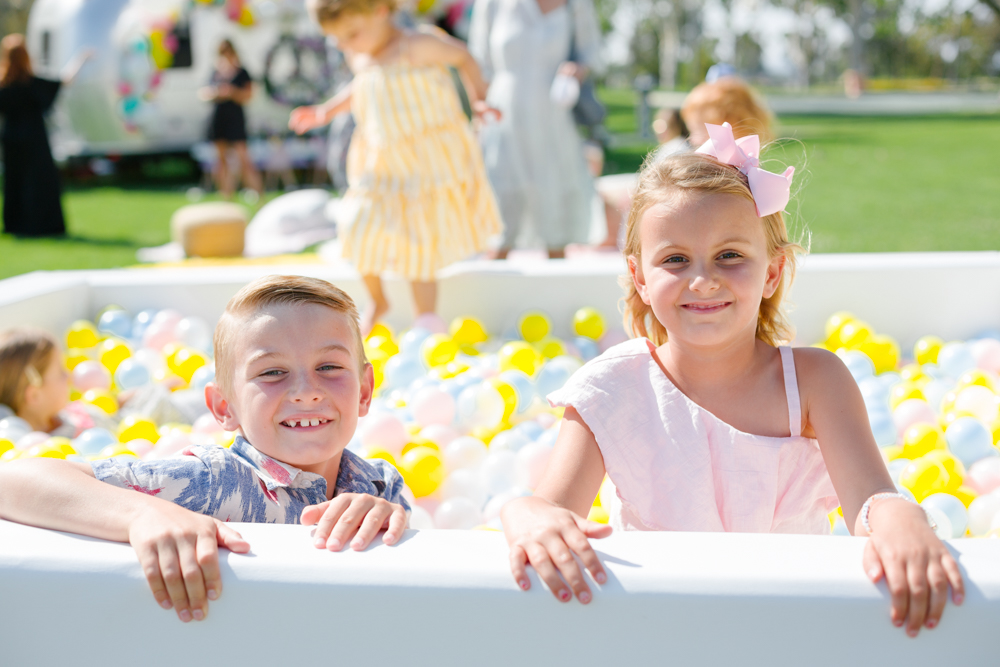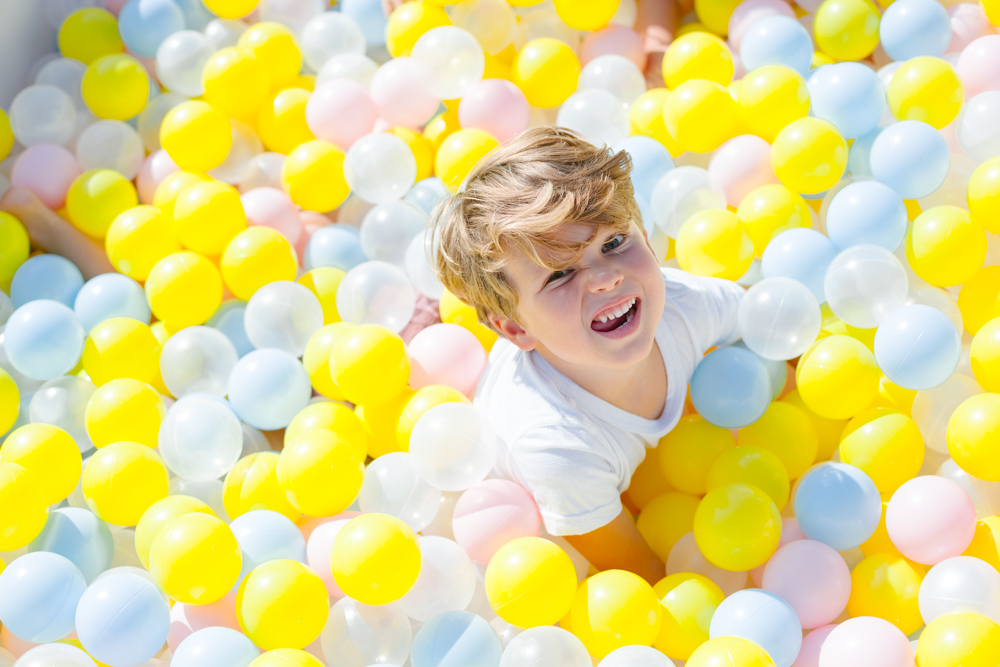 One of my favorite aspects of this party was seeing all of the cute littles in their hippie gear! Like little Weslyn below looking so adorable!!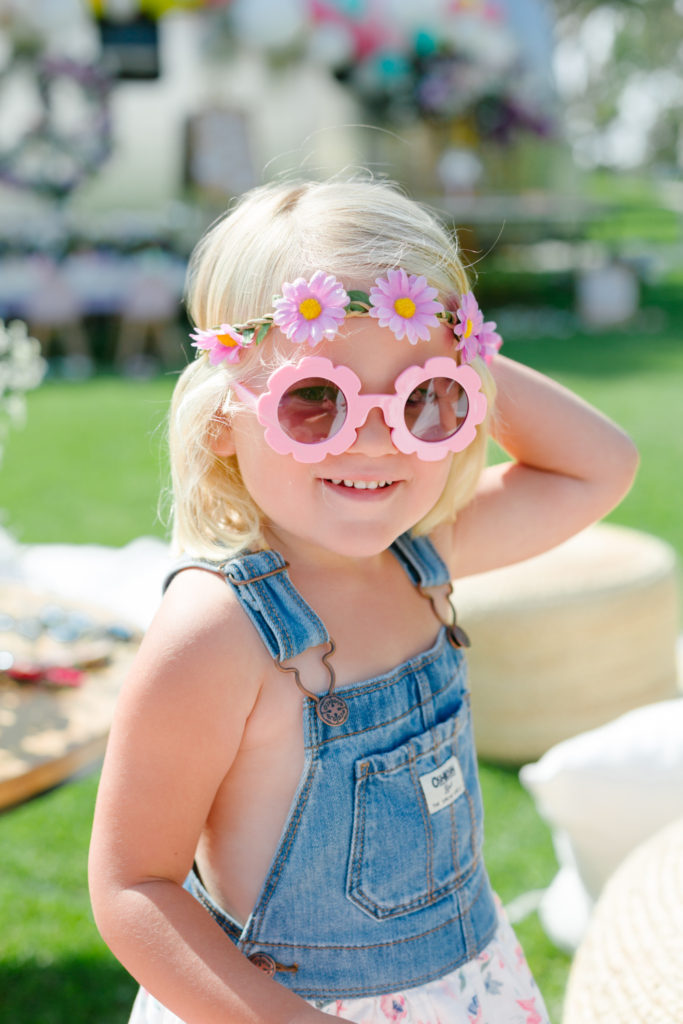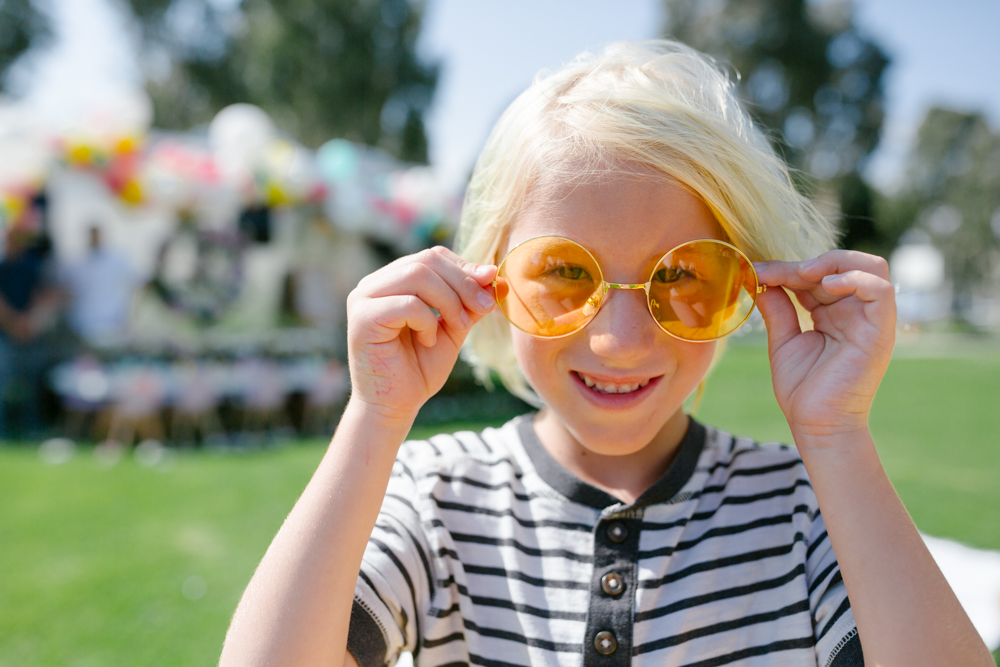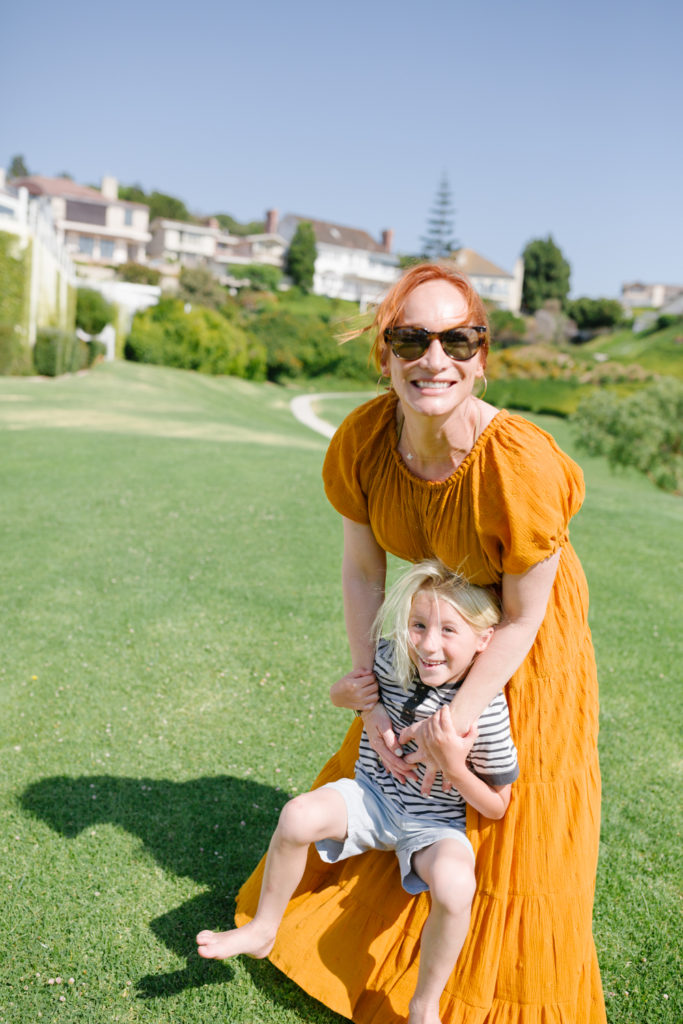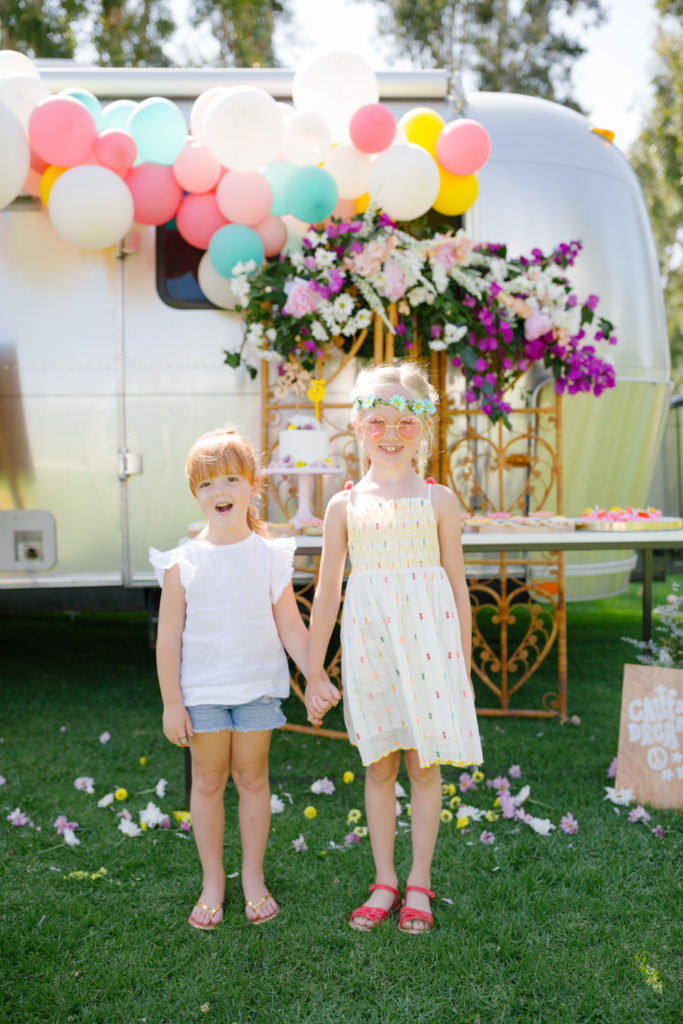 There's my cutie Court!!! Love him!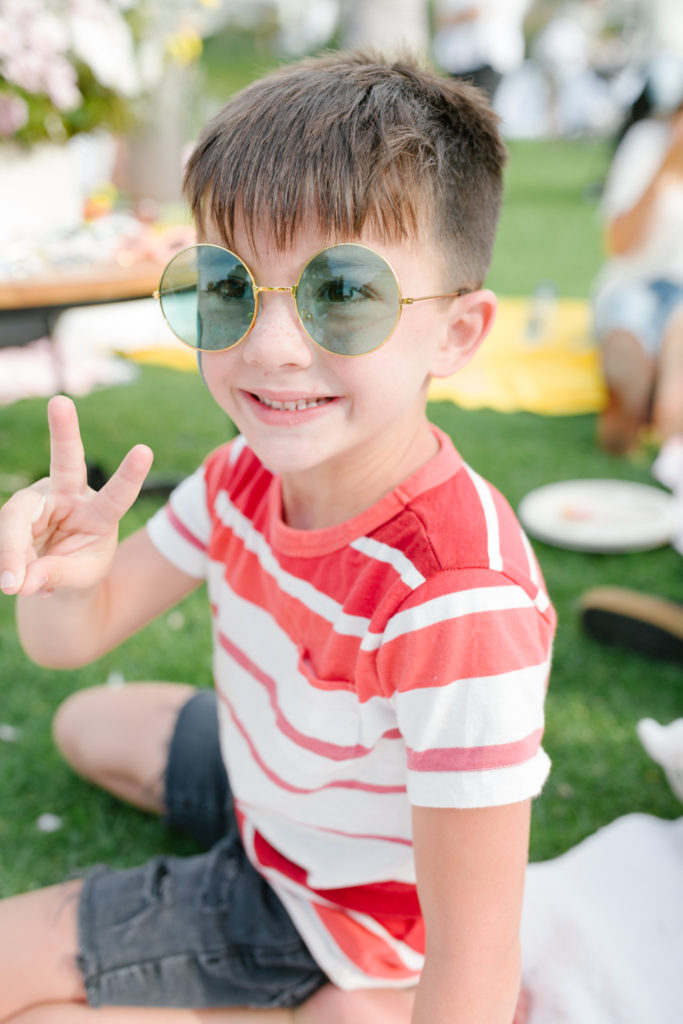 I'm serious when I say that all the kids looked so adorable – even the mamas too!!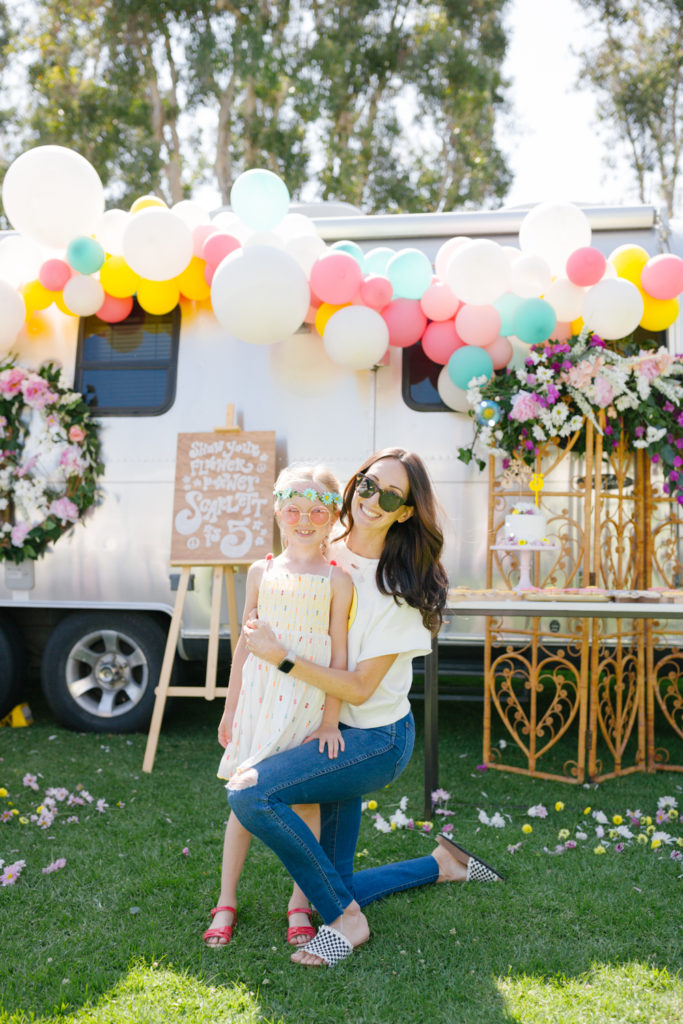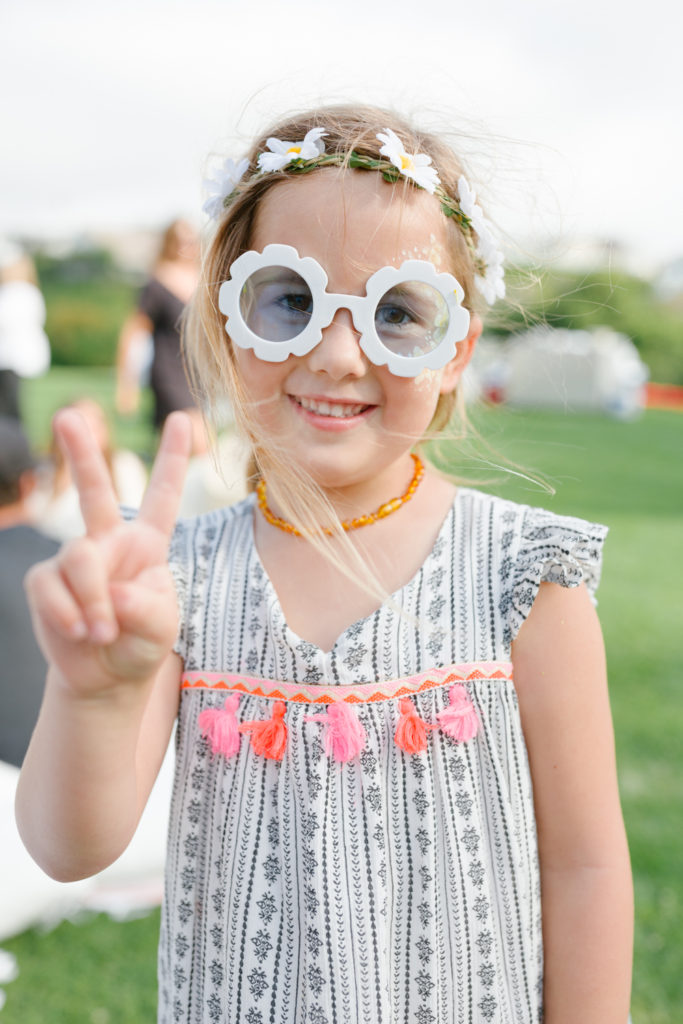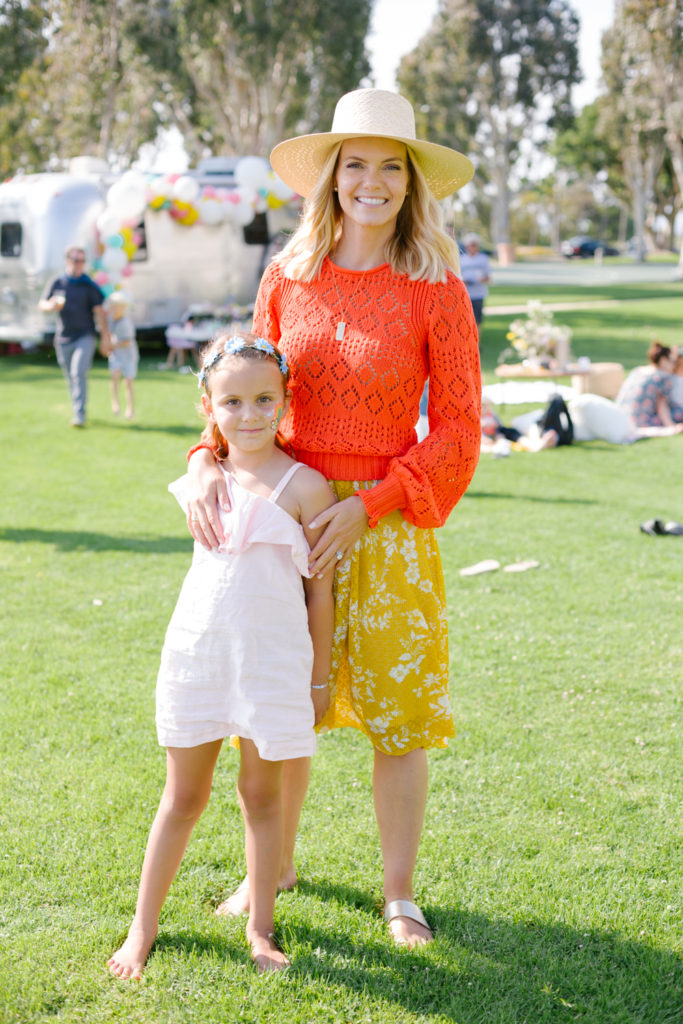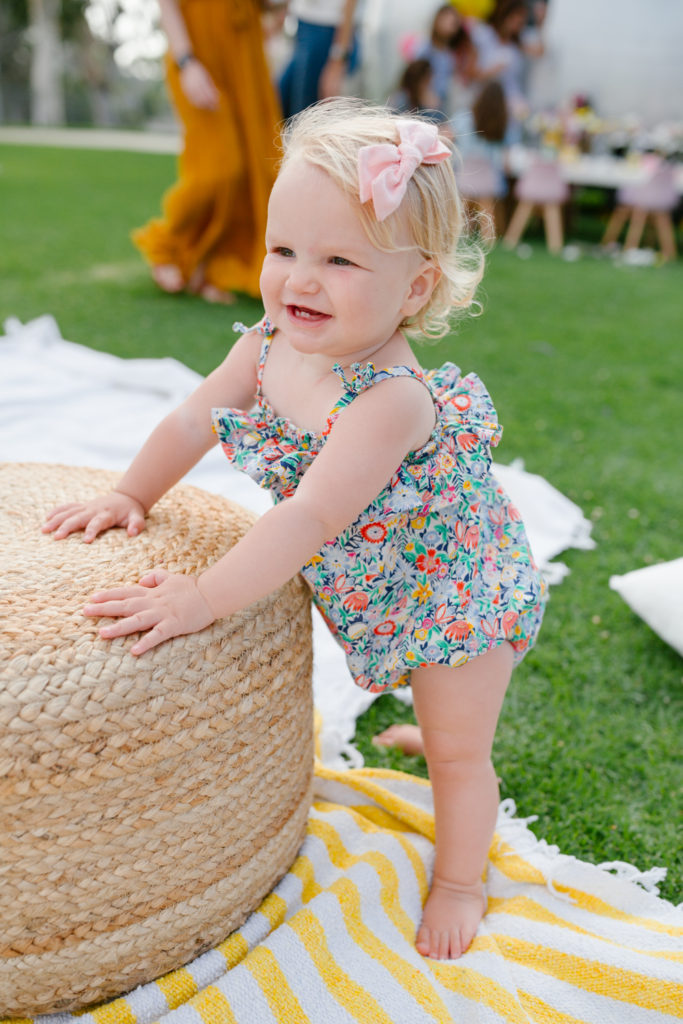 Isla and Edie looking oh so cute!!!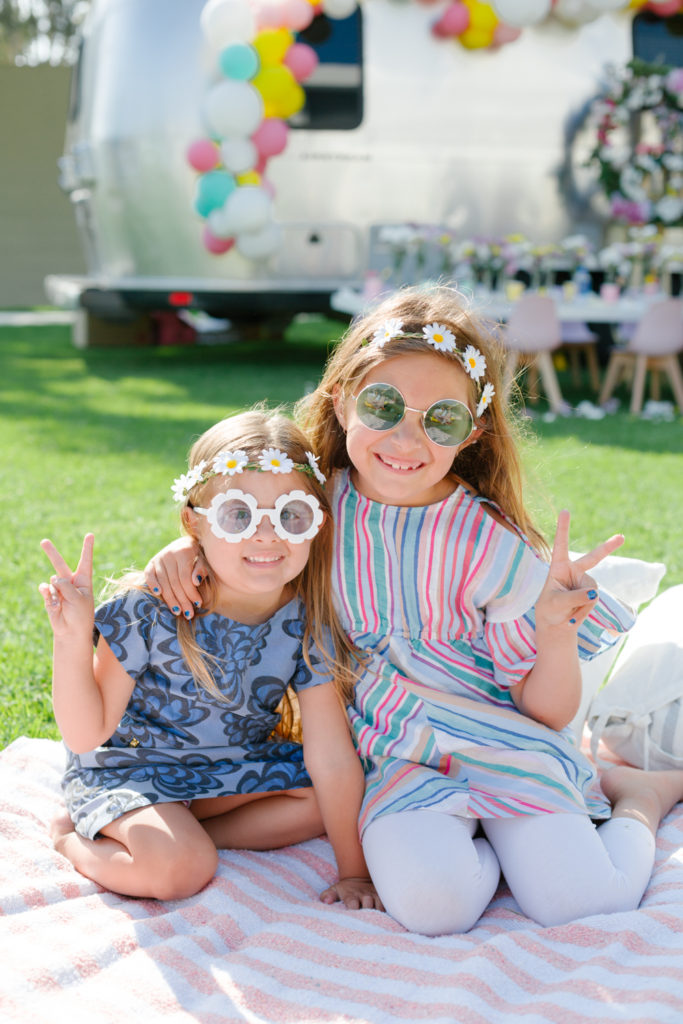 There was a balloon artist making some pretty amazing creations for the kiddos – these rainbows were my favorite!!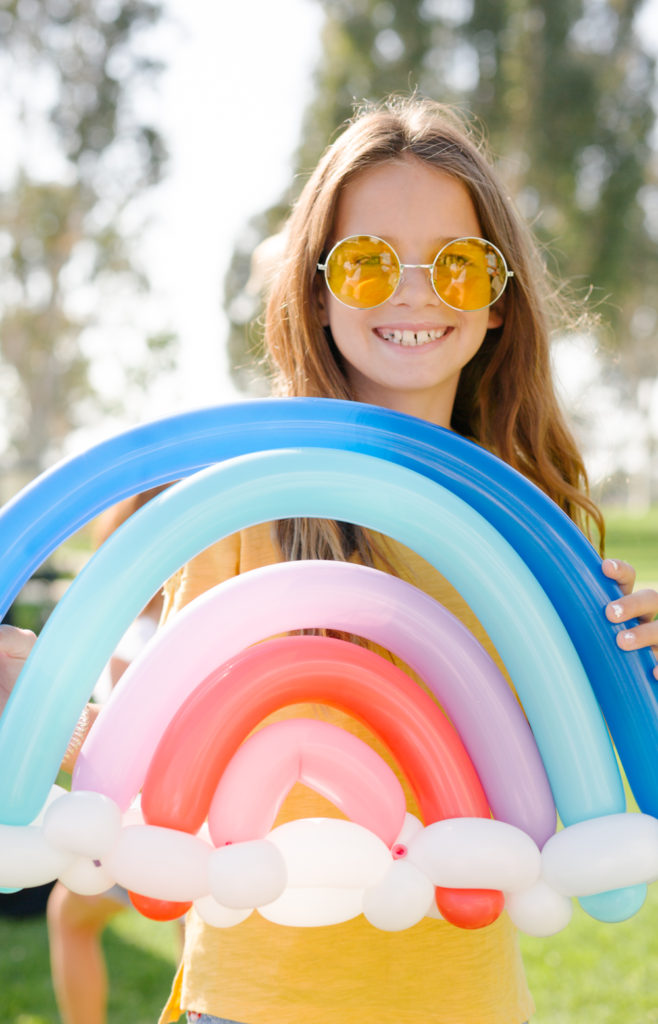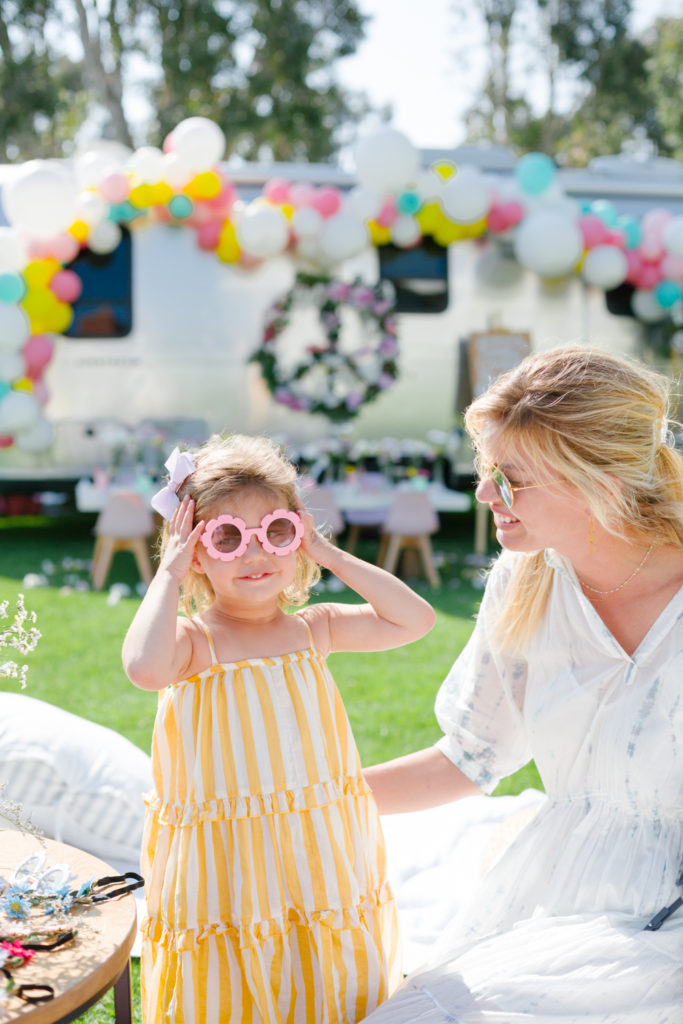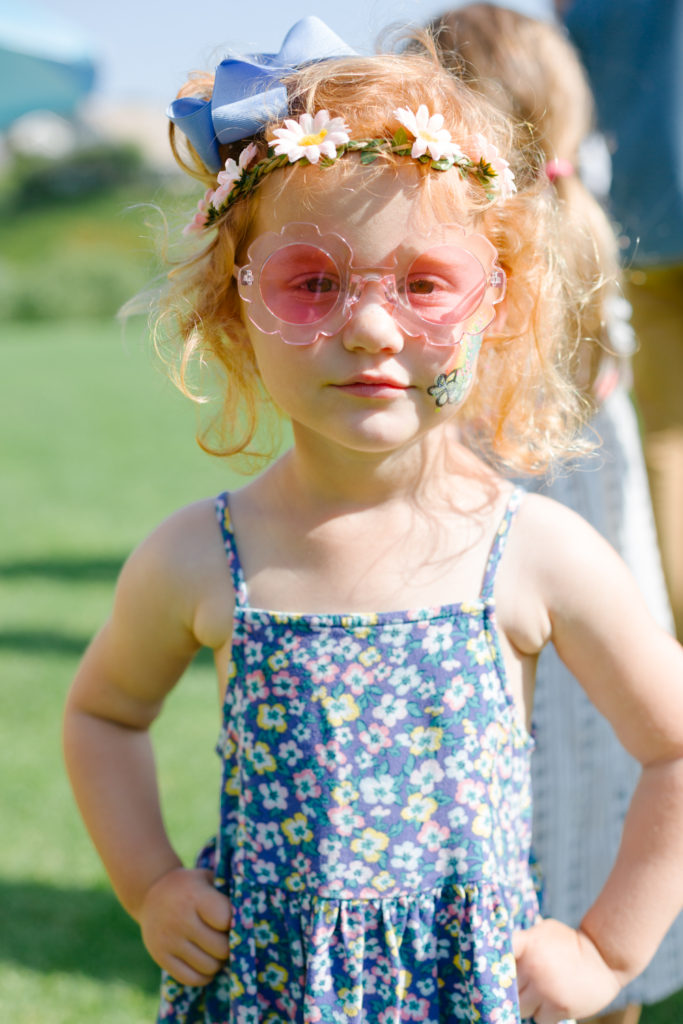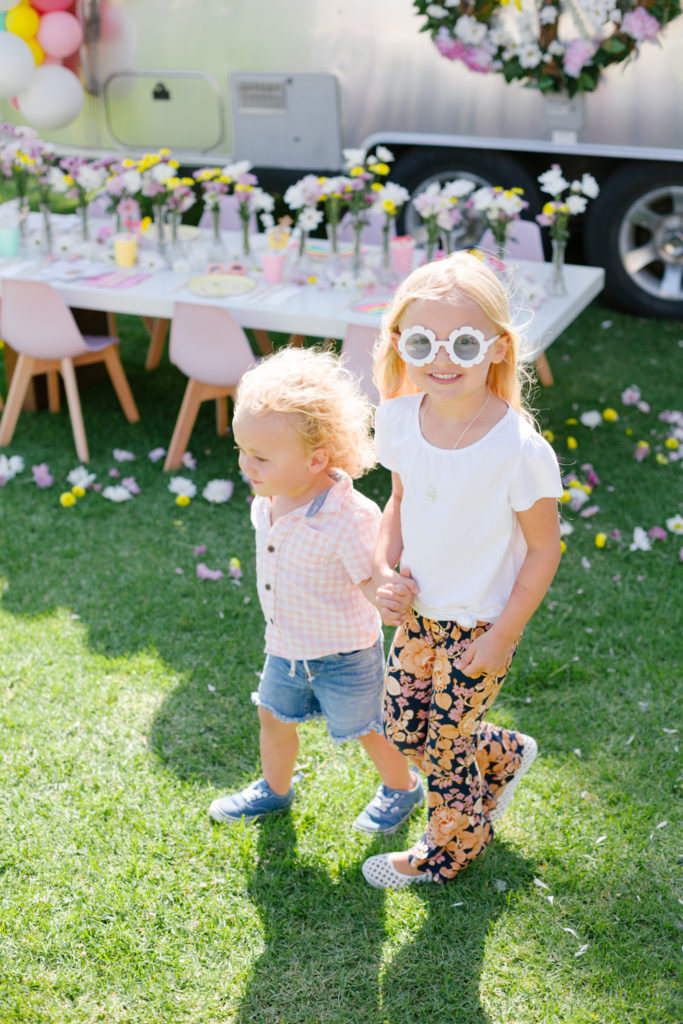 Now for the desserts! Which were definitely another highlight!! We rented that amazing boho backdrop from Sweet Salvage Rentals and as you can see, decked it out with florals!! It served as the perfect decor for all the cute desserts!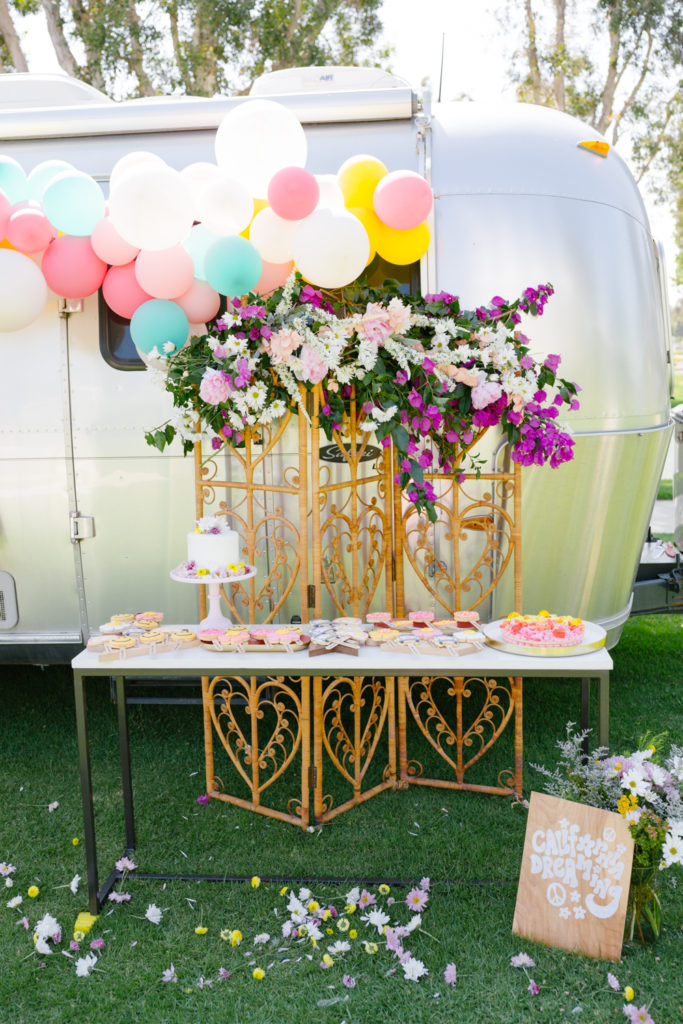 Again, the cutest signage from Meghann Miniello – and you know we're always dreaming about desserts…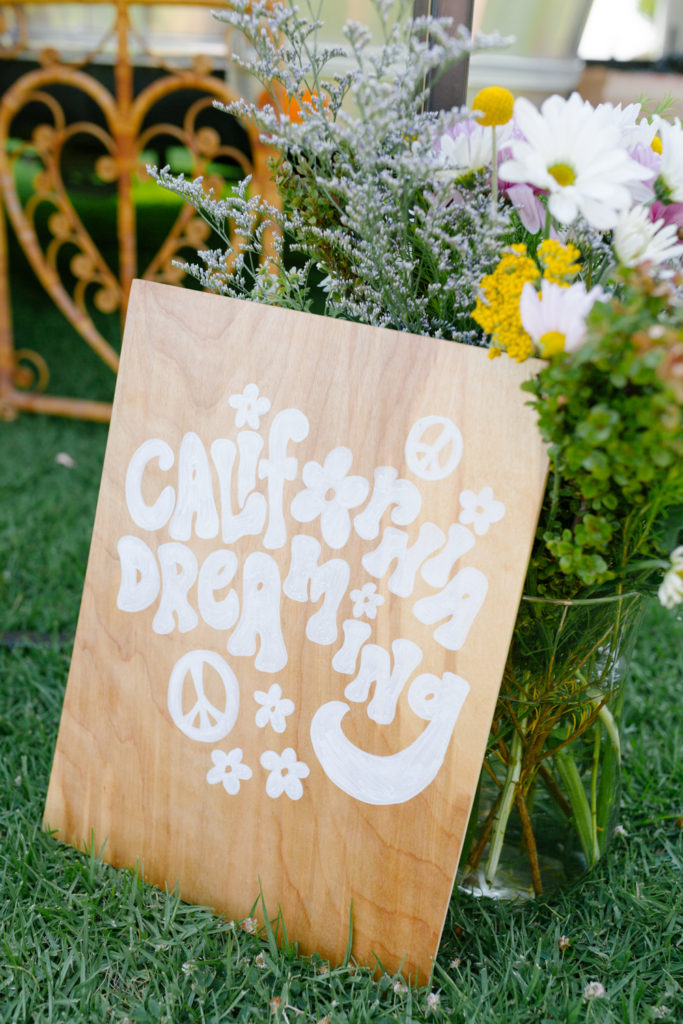 And of course Meghann designed the cutest cake toppers!! Poppy Jack Shop helped us out again by cutting them, love how they look on top of that cute cake by Frost Your Cookie! So so groovy!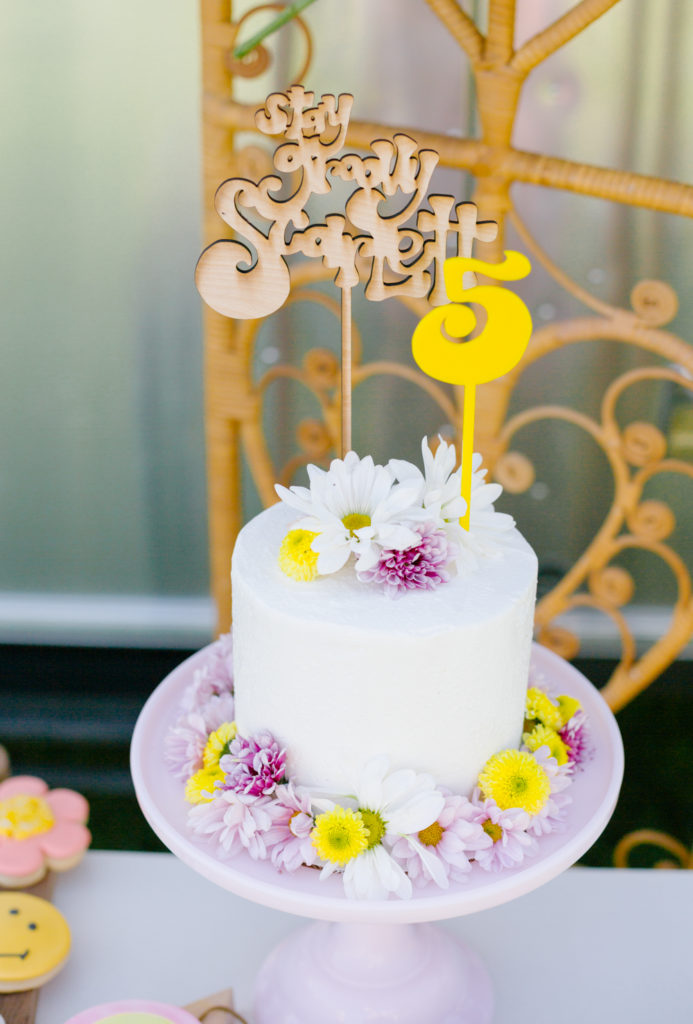 Can we talk about this cookie cake?! Peace sign for the win, but the colors are just so amazing as well, right?!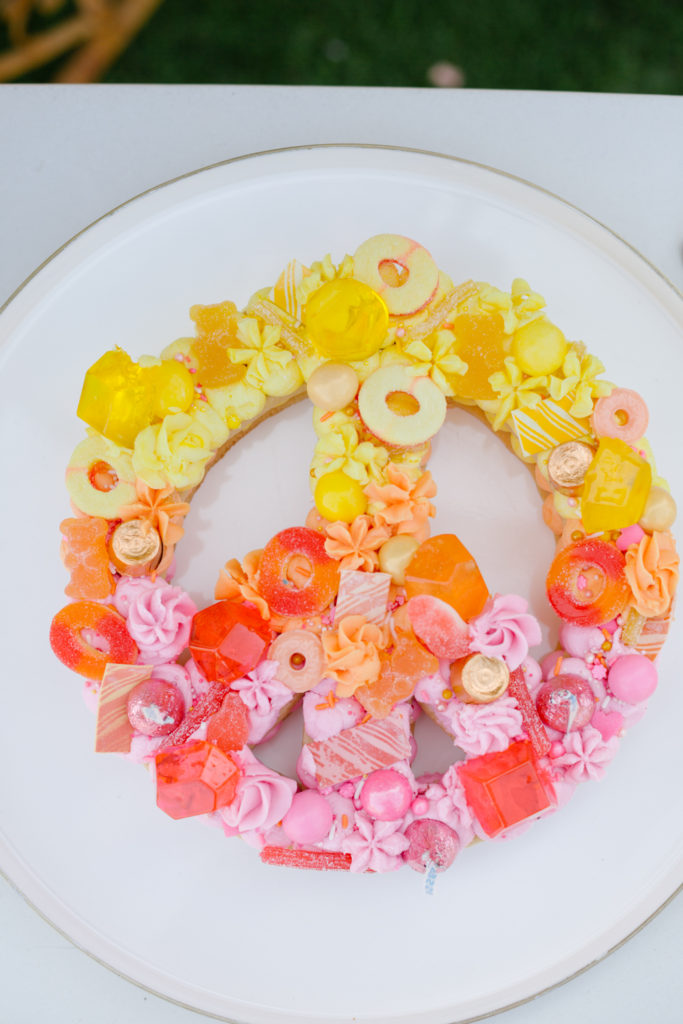 And Frost Your Cookie didn't stop there, she of course had to do her signature cookies on a stick! These are the best you guys – so perfect for kid parties!!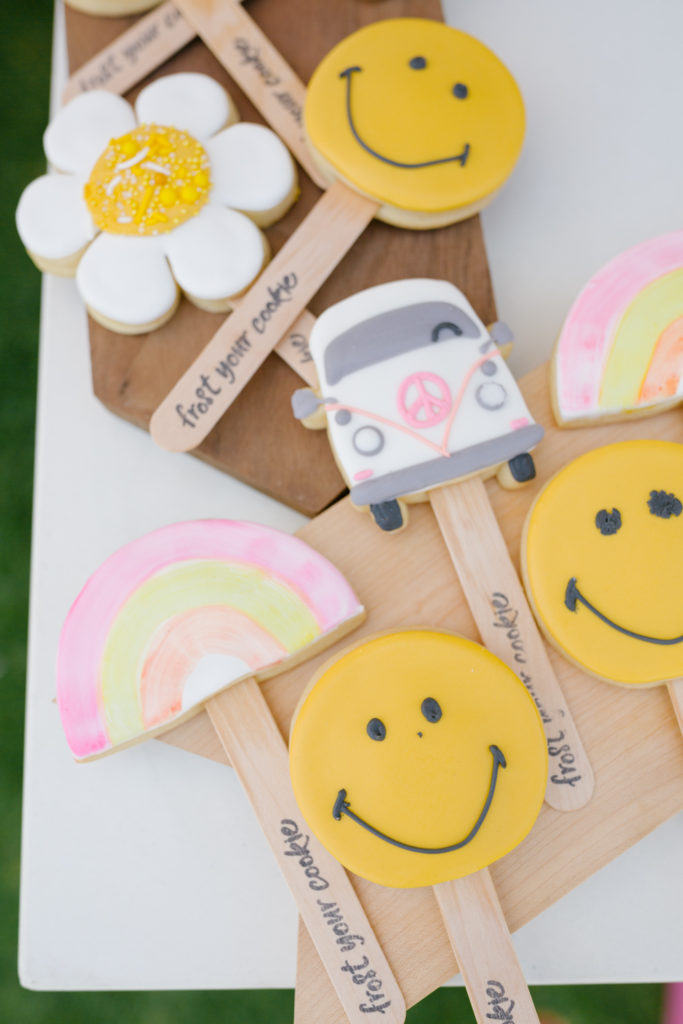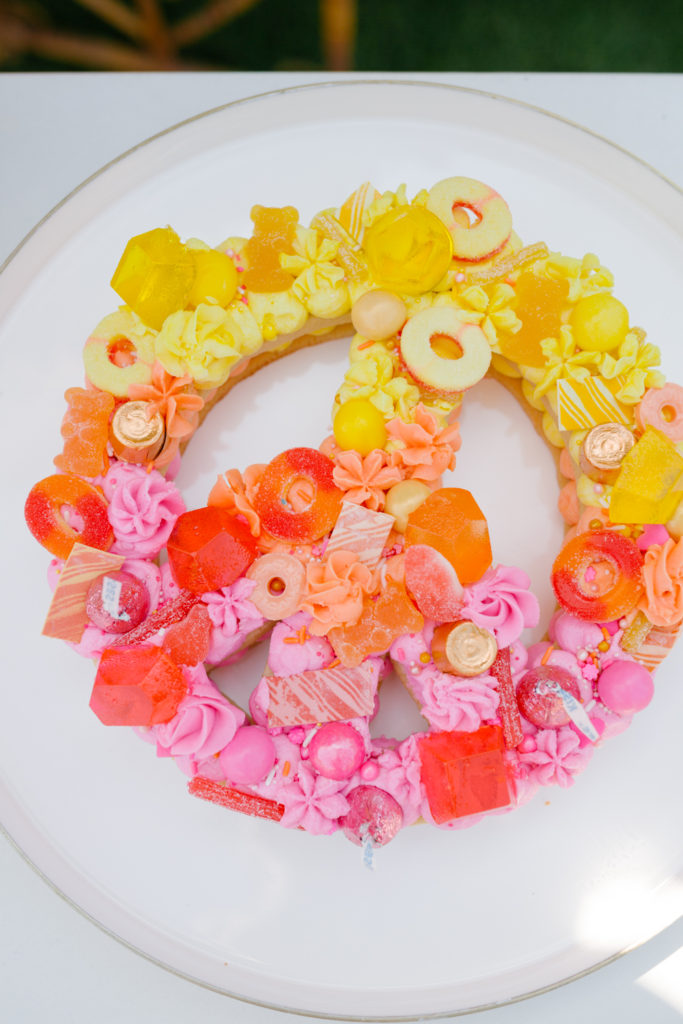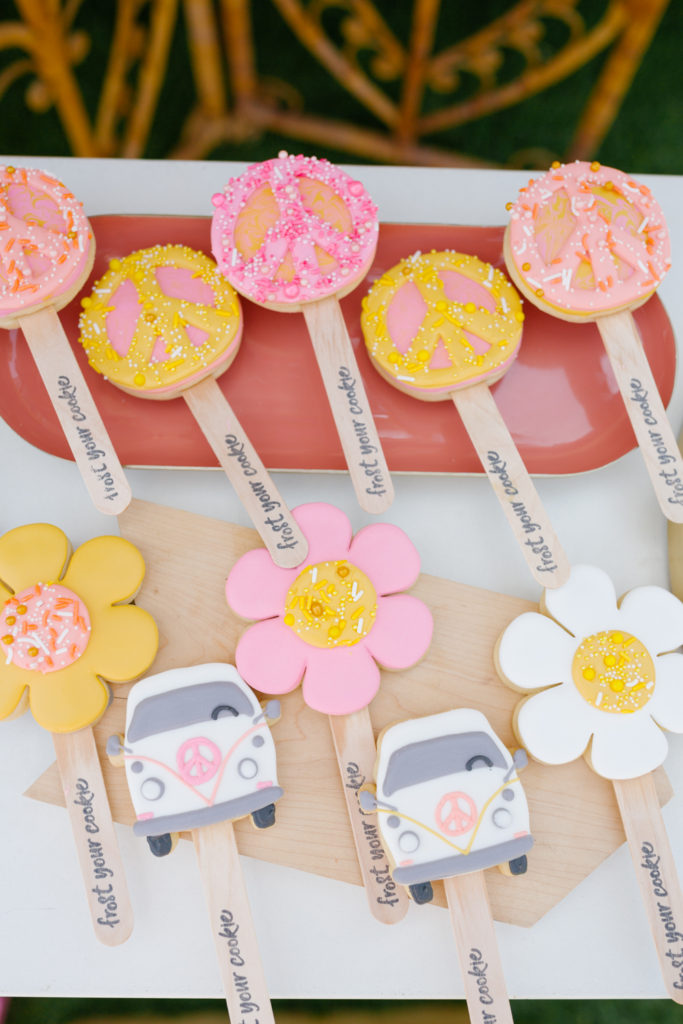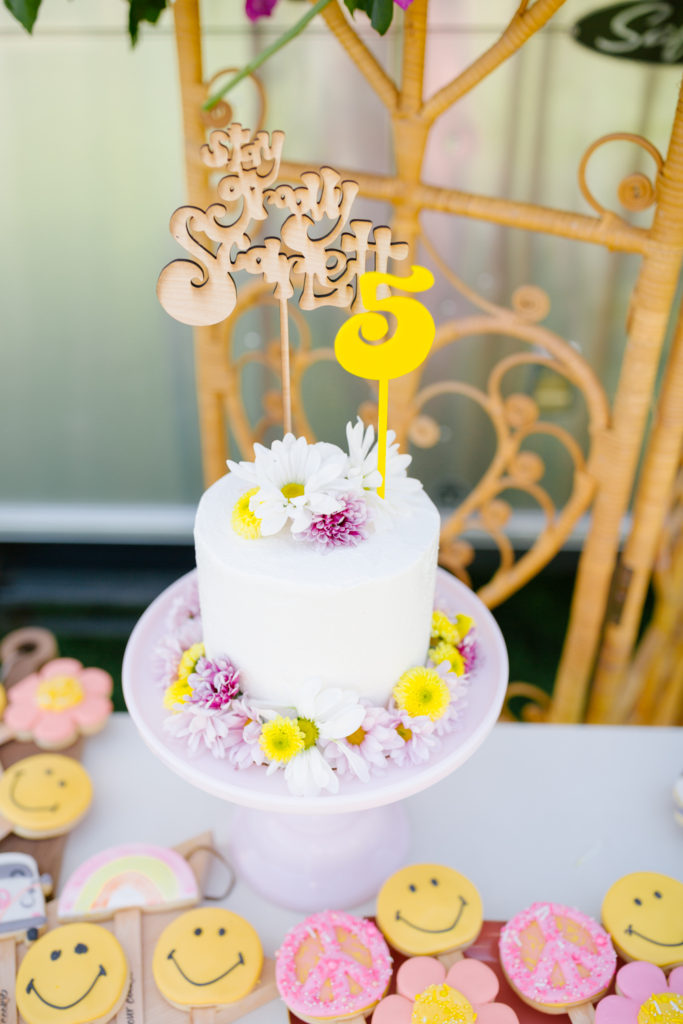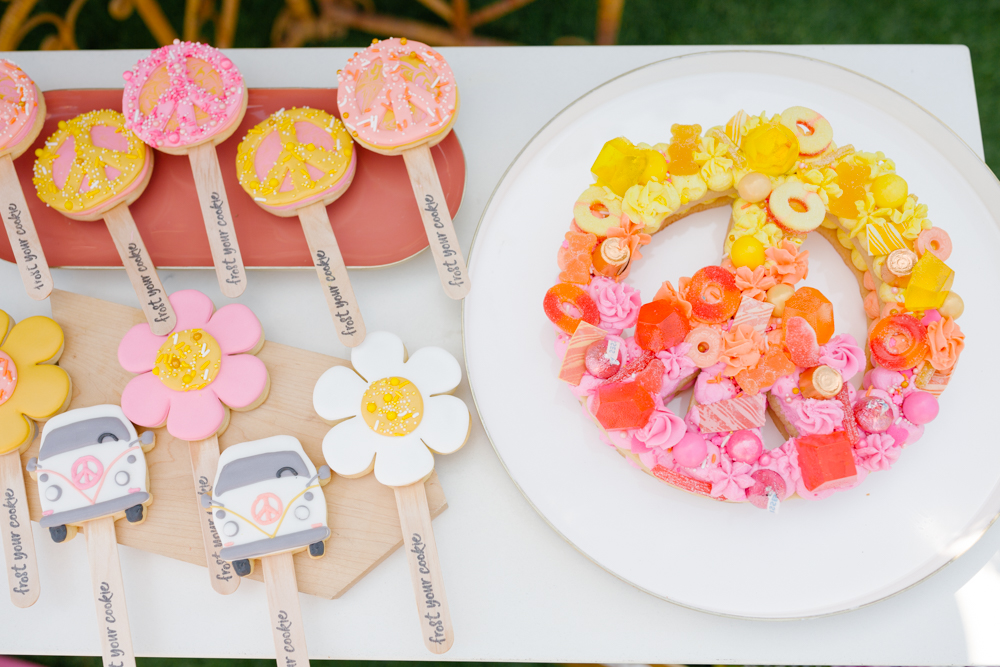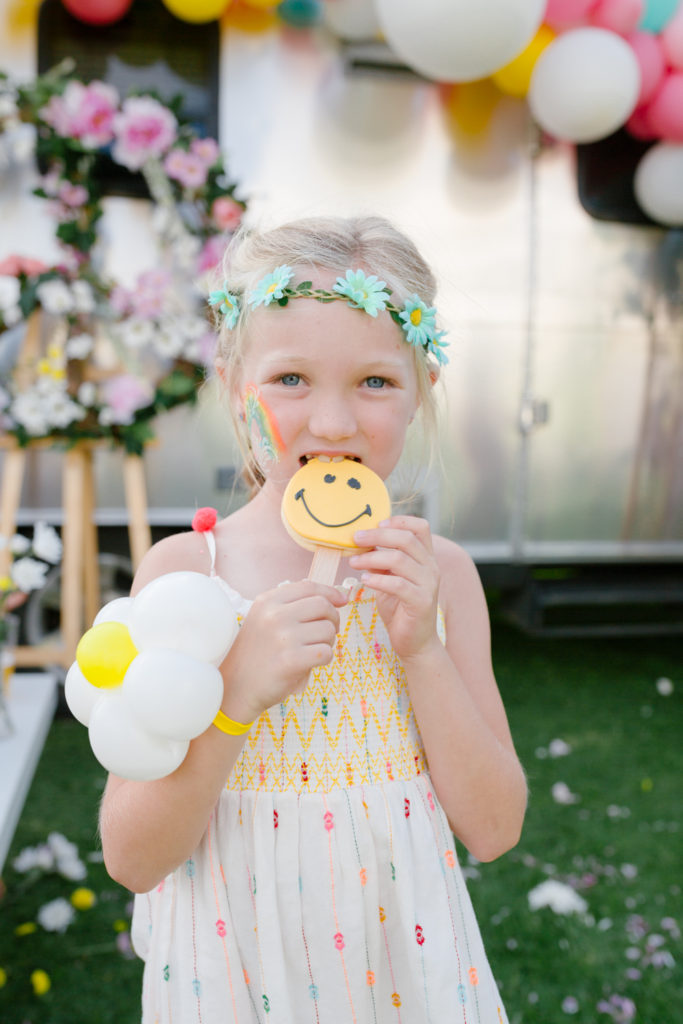 Side note – these two are quite the little love birds… Rumor has it they even kissed at school once, but then Court wiped it off (so he says)…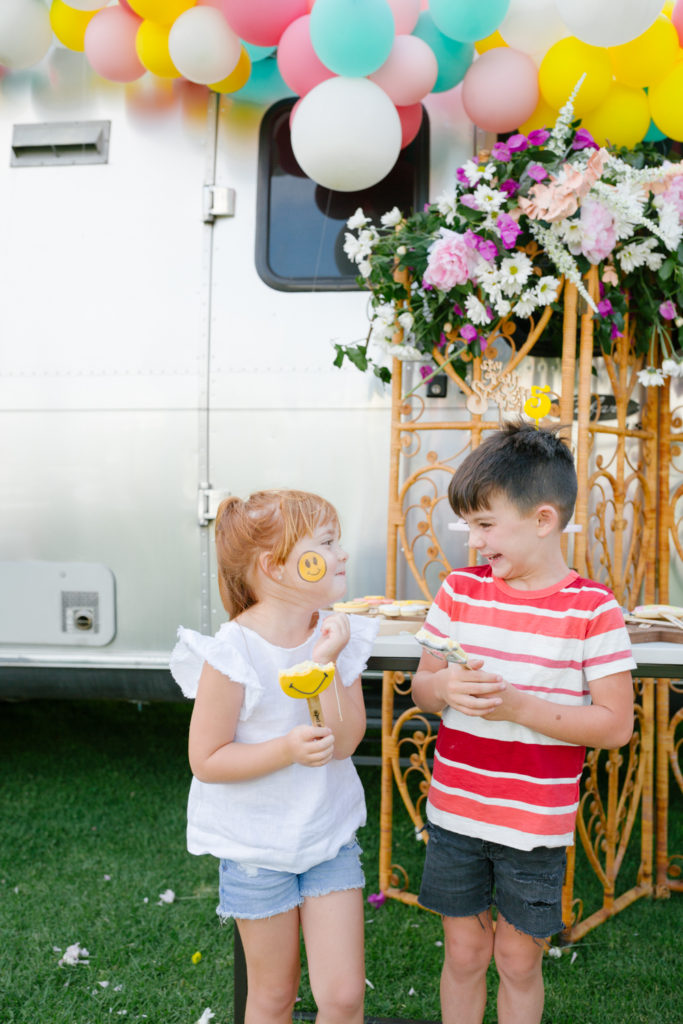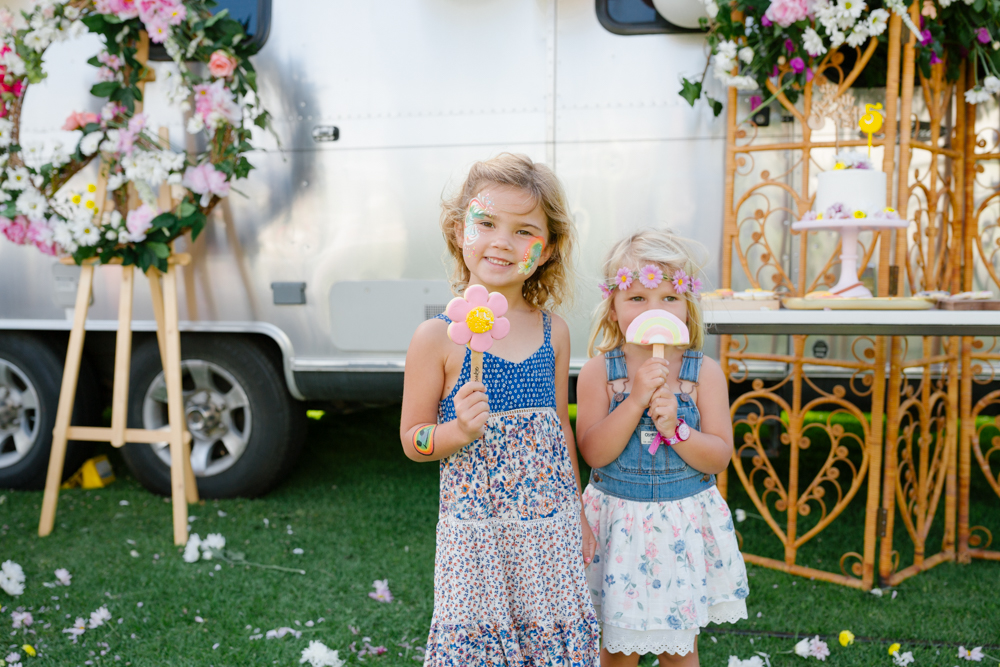 Little sister Elle had a great time!! As you can see!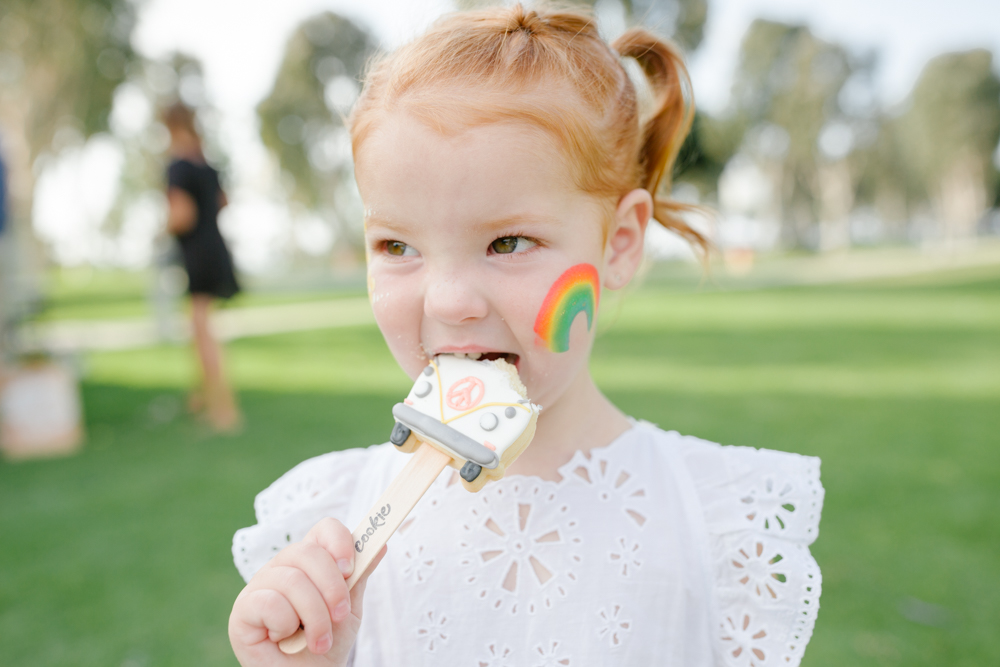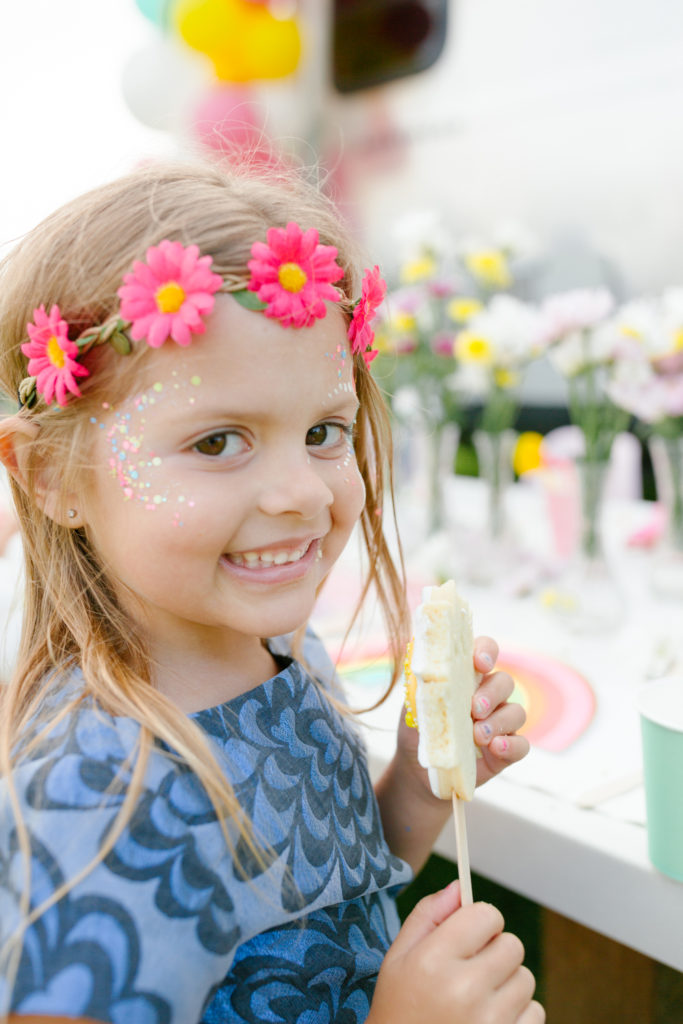 The party wouldn't be complete without a piñata!! And this one by Whack Piñatas was pretty adorable and pretty perfect!!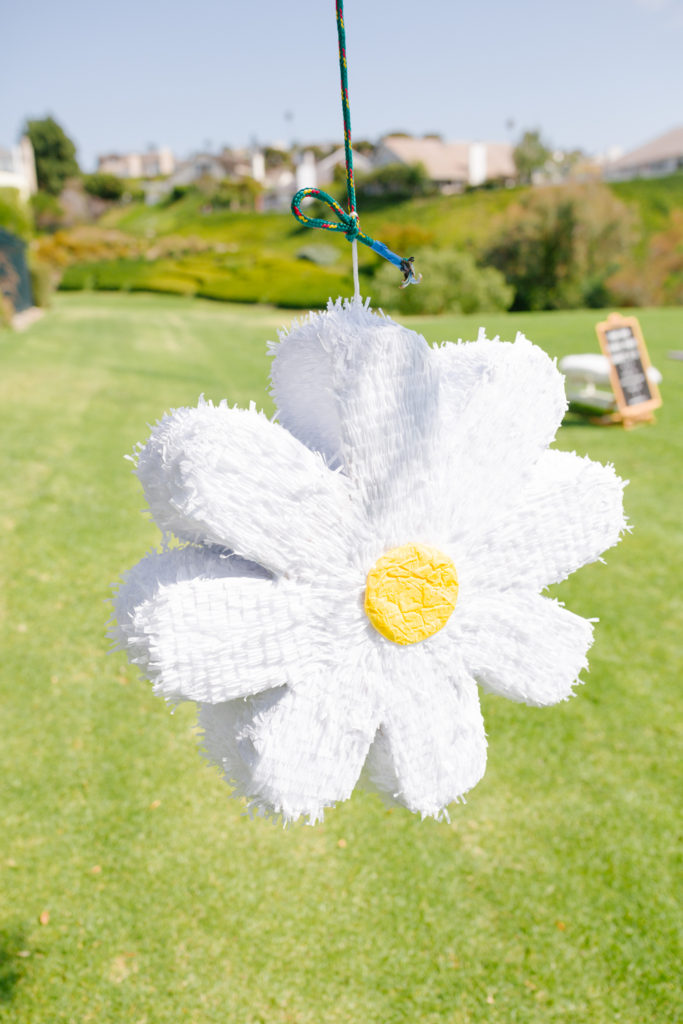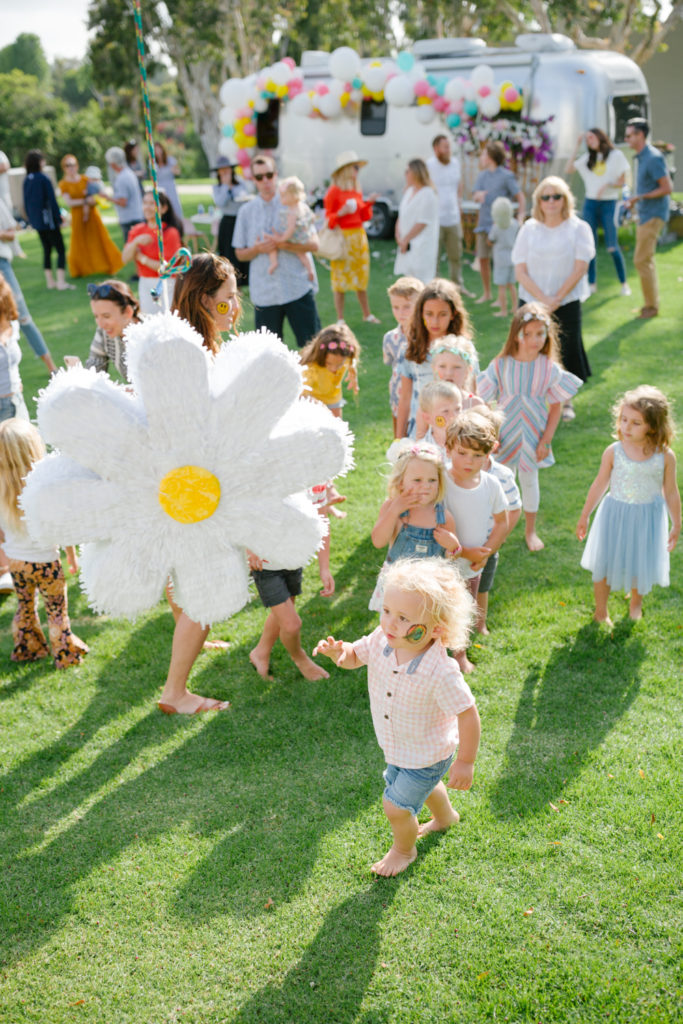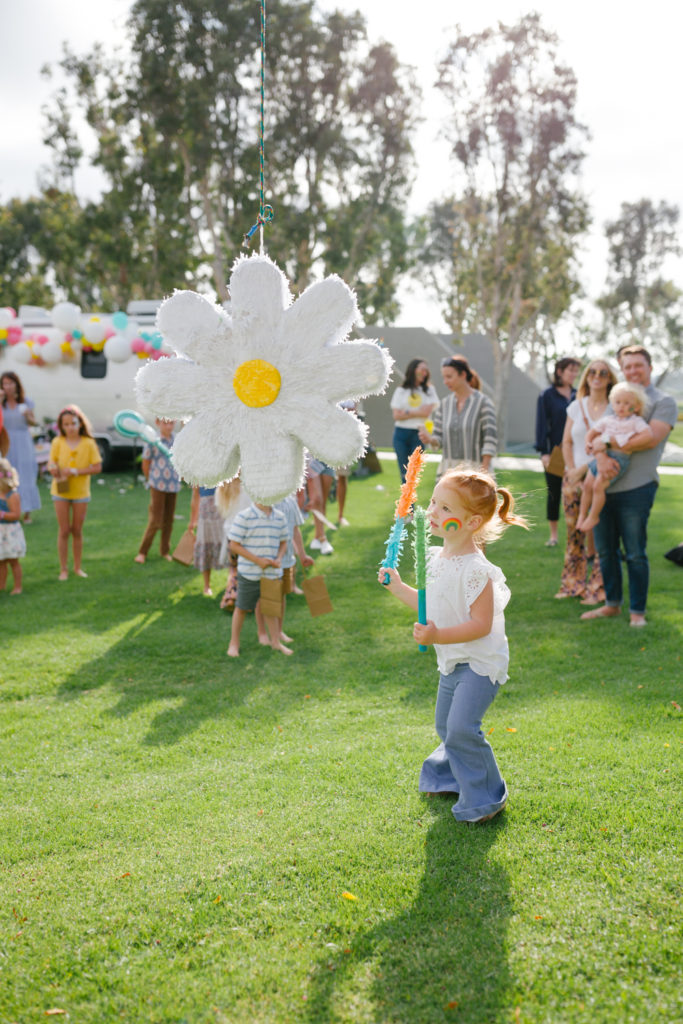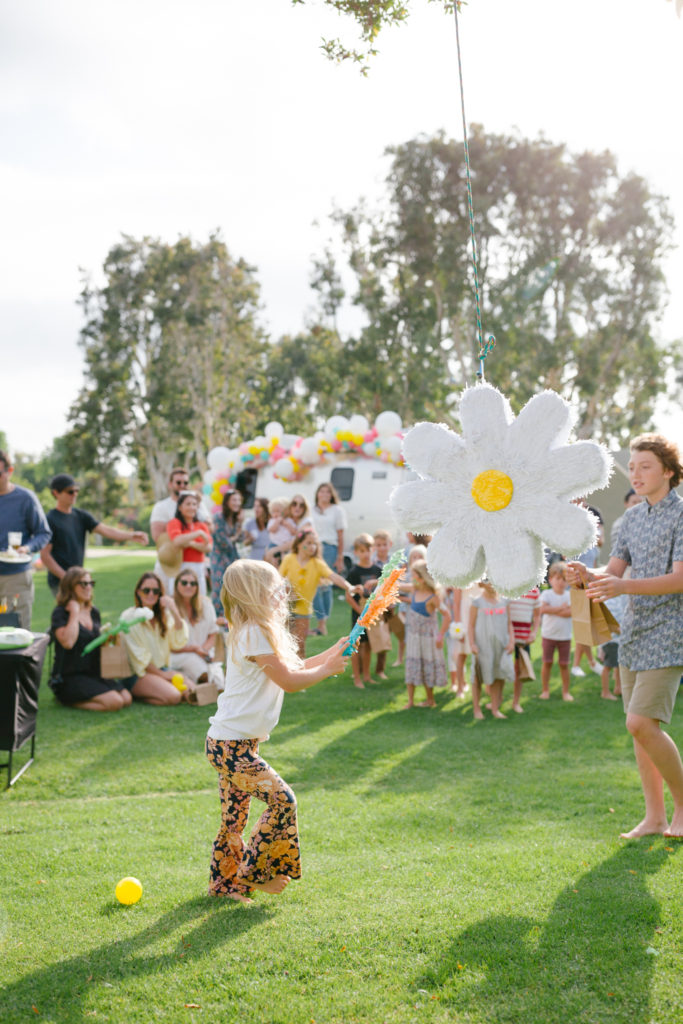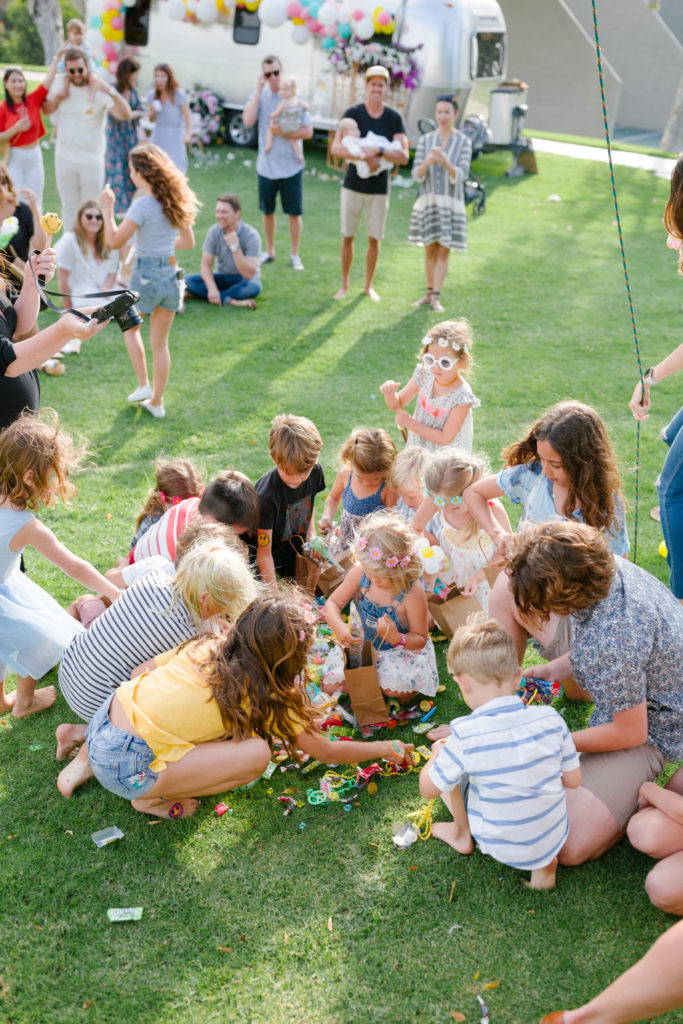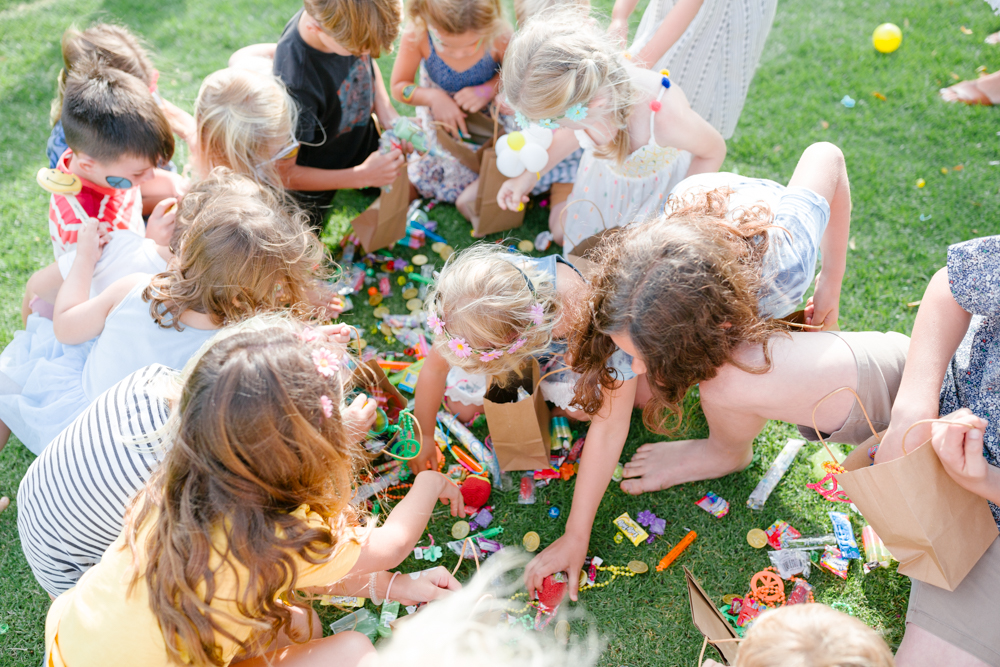 And now for some sweet family photos! As you can see, Alatheia is having another baby!! Baby Grace coming soon!!
Such a special day celebrating this beautiful 5 year old girl! Love you Scarlett!!
xx
Jacquelyn