It's another sweet 1st birthday from the Beijos ladies! And I'll tell you something, we never get sick of these first birthdays, they come with the cutest babies and the sweetest moments! What more could you ask?! This one was for Bodhi, and his parents have an annual pool party that coincidentally coincided with his birthday! So we killed two birds with one stone and did both!
The outcome was a chic but festive party for Bodhi and all his parents friends in their beautiful home. The weather couldn't have been better on this perfect day too, I just love when the stars align like that! Keep scrolling to see the fun details and the gorgeous photos by Lyndsey Yeomans.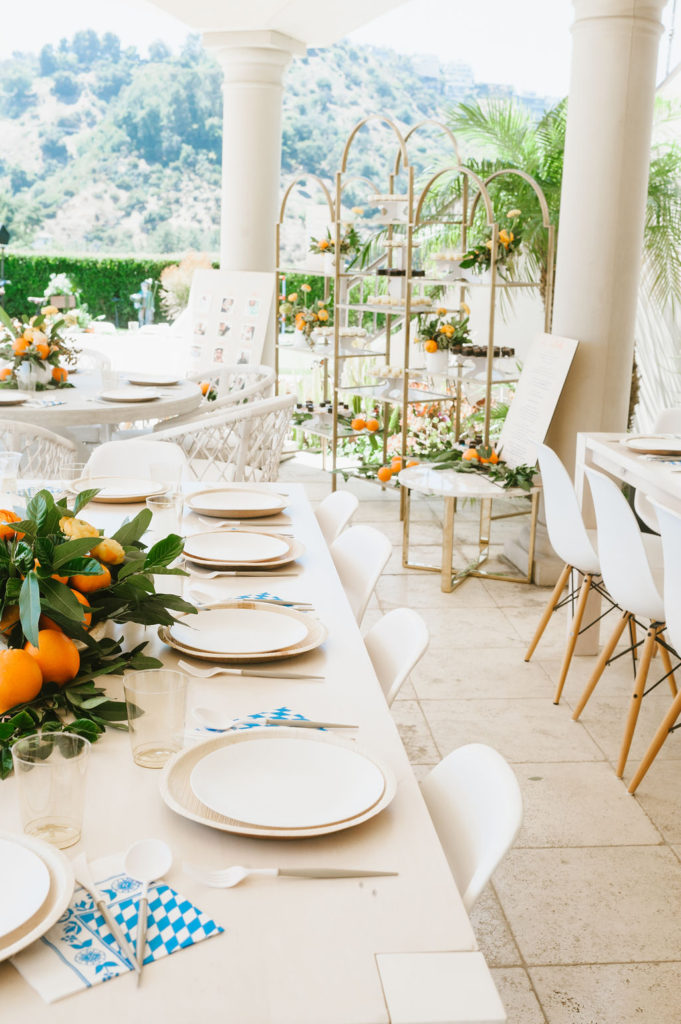 Combining a kid's party and adult party can be a little difficult. You have to find that right mix of being kid friendly and pleasing the adult crowd. I think we achieved that with some fun pops of color but also keeping it sophisticated.
I fell in love with these napkins from L'entramise and had been wanting to use them for an event. Using that bright blue with the citrus did the trick and I couldn't be happier with how it came out! It didn't hurt that the talented Of the Flowers did the arrangements, she always does the most amazing job!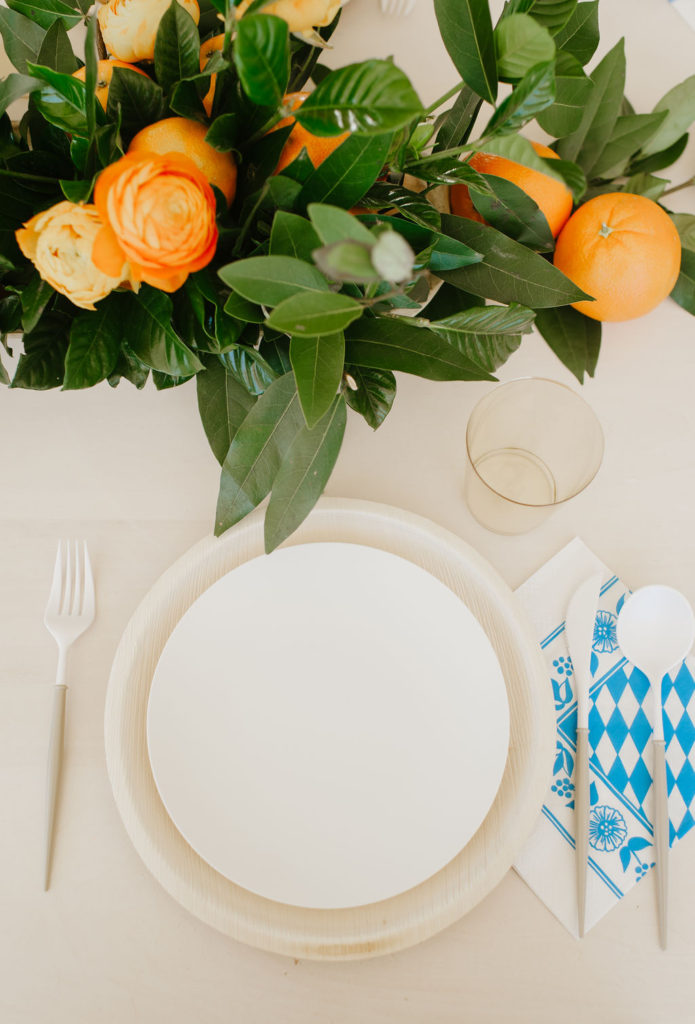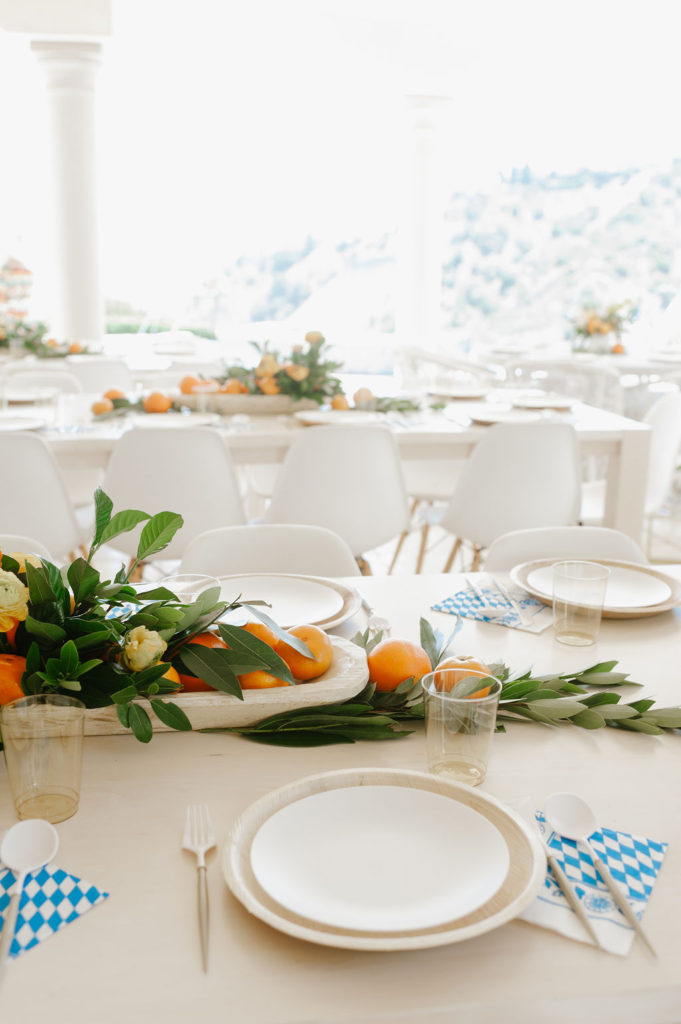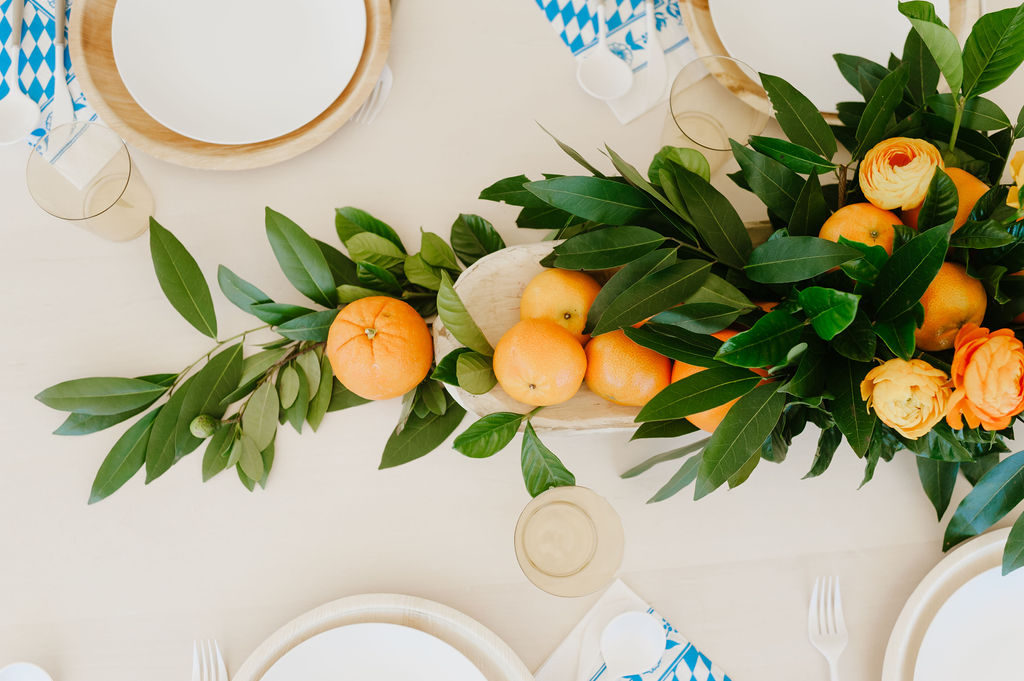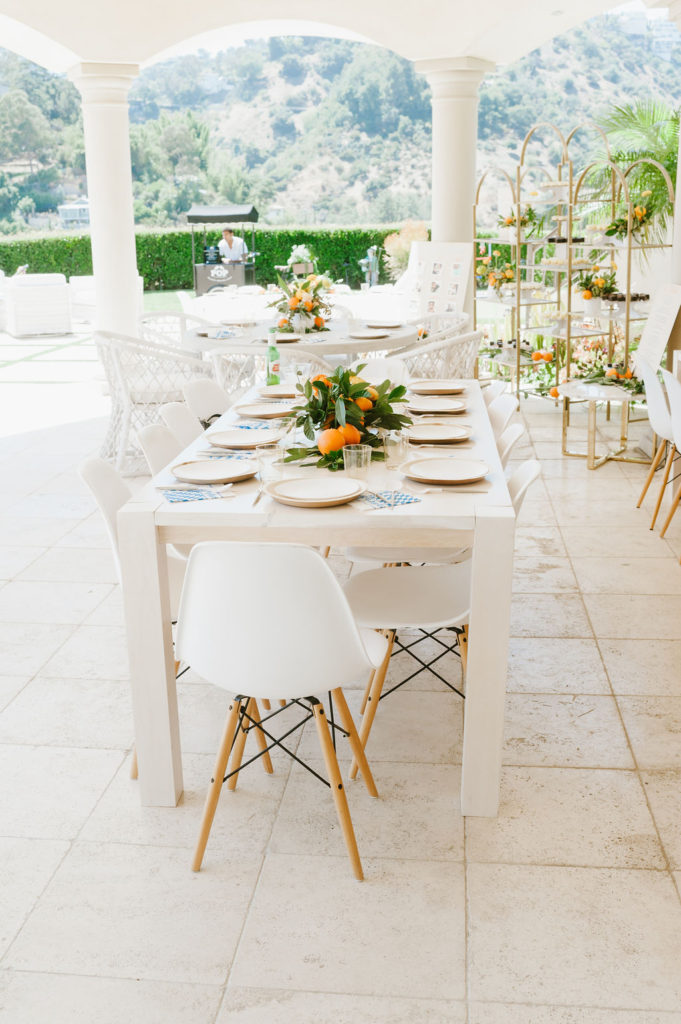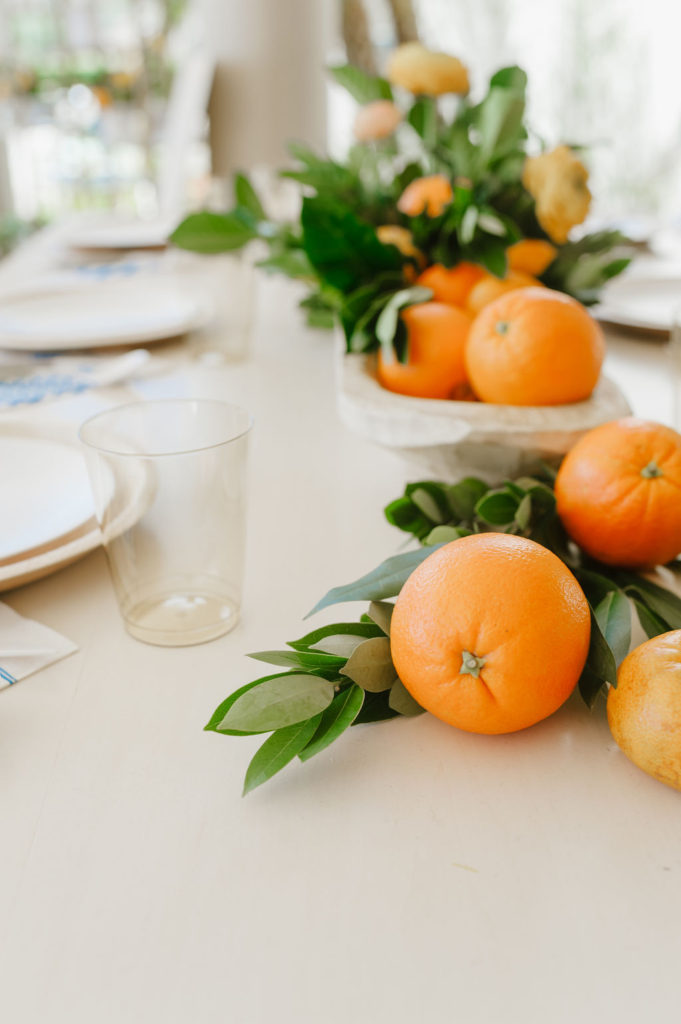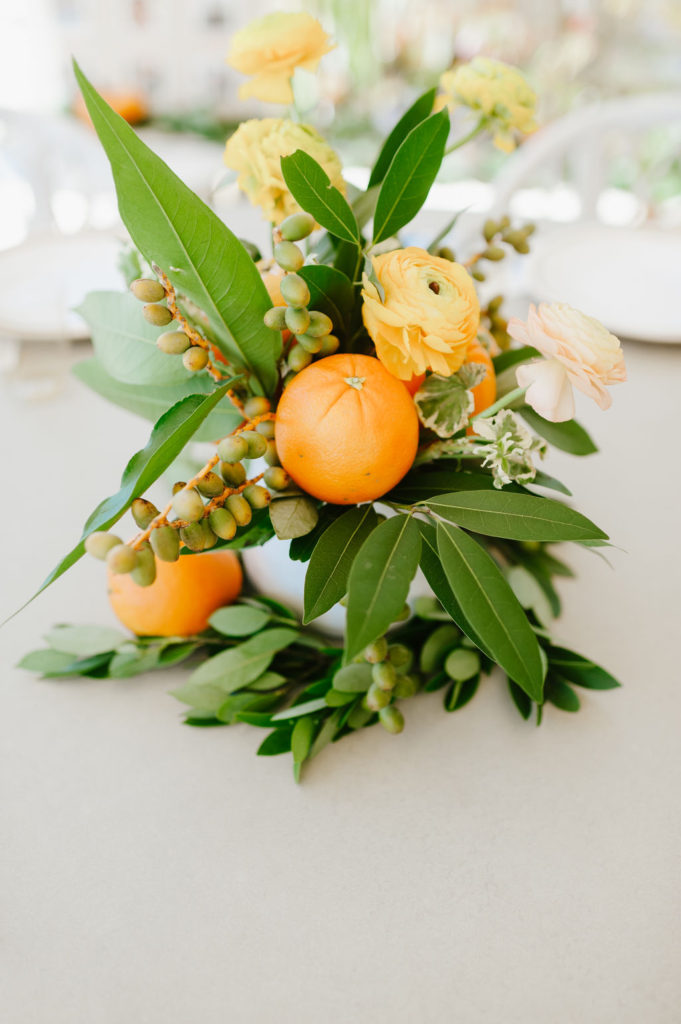 We used our favorite Witty Rentals for all the tables, chairs, dessert display and lounge. Their modern aesthetic is always fun for us and tends to go best with our designs. I love the light tables with the Eames chairs, and how about those blue umbrellas going oh so well with the napkins?! Go team!!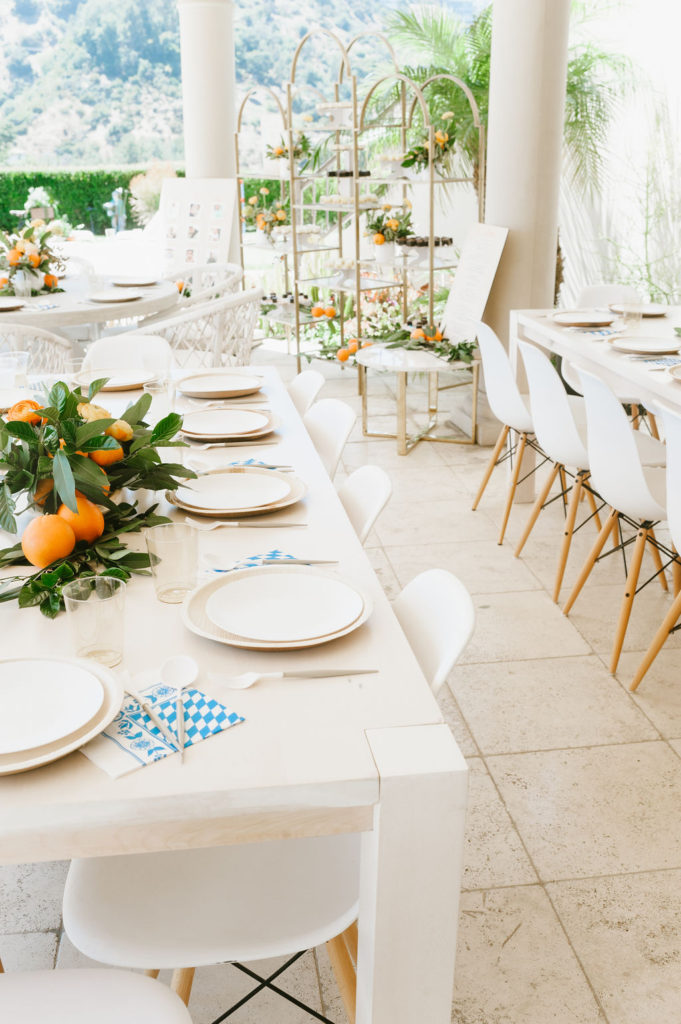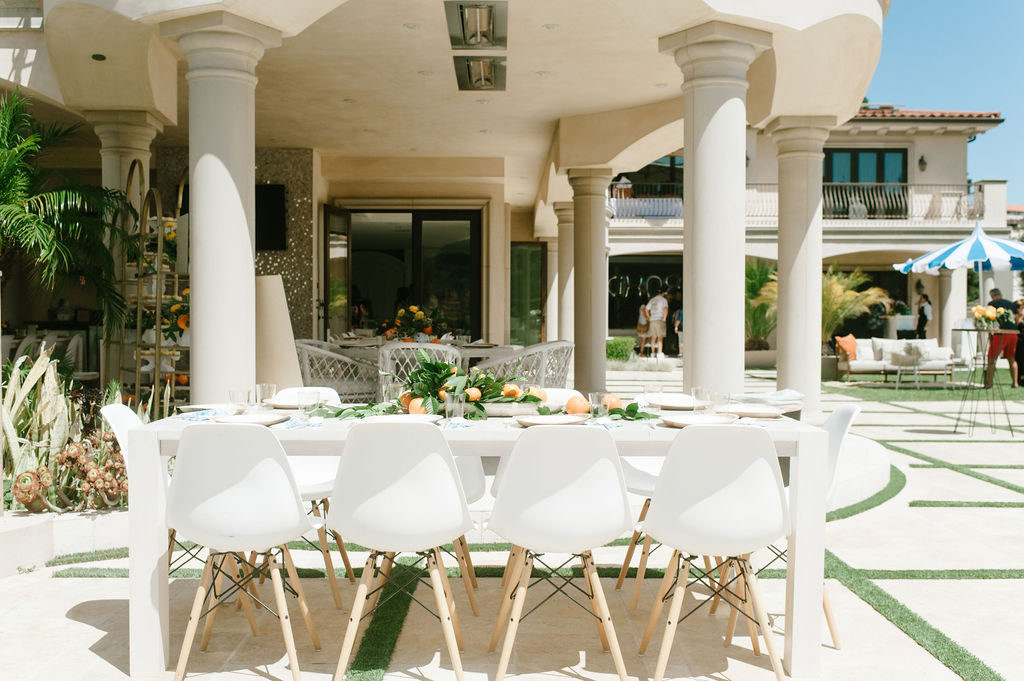 Love this sweet little lounge so much, nowhere else I'd rather relax poolside!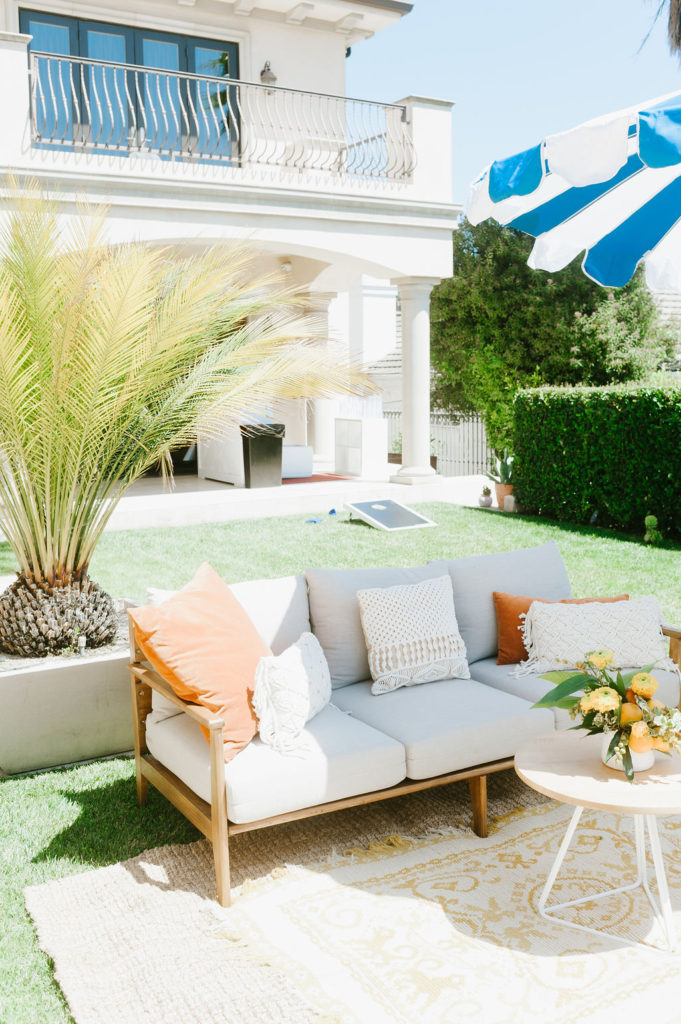 There's our birthday boy!!! Bodhi is such a smiley little guy! Calligraphy Nerd is responsible for all of the cute signage and there are some amazing pieces that she did – they may be my favorite signage pieces ever!!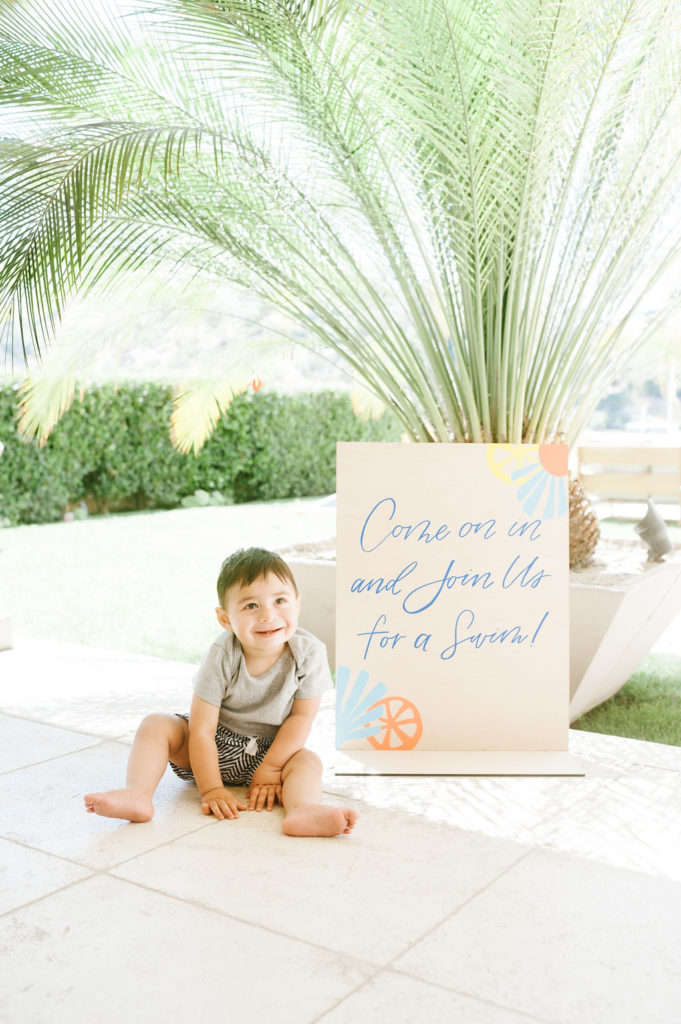 And the proud parents!! We were loving how they doted on this sweet boy!!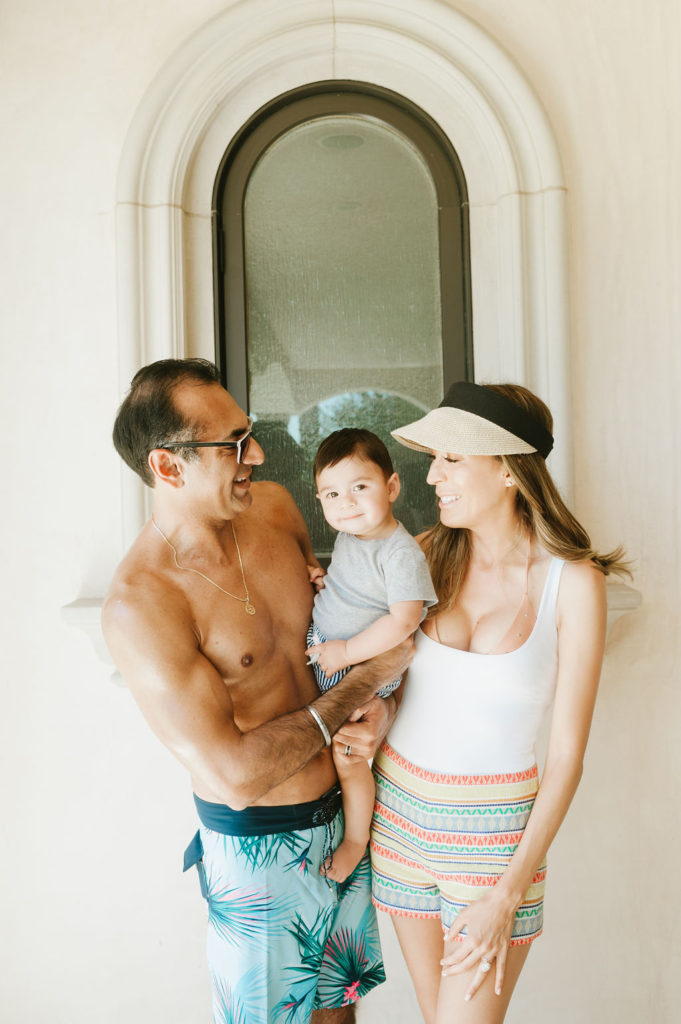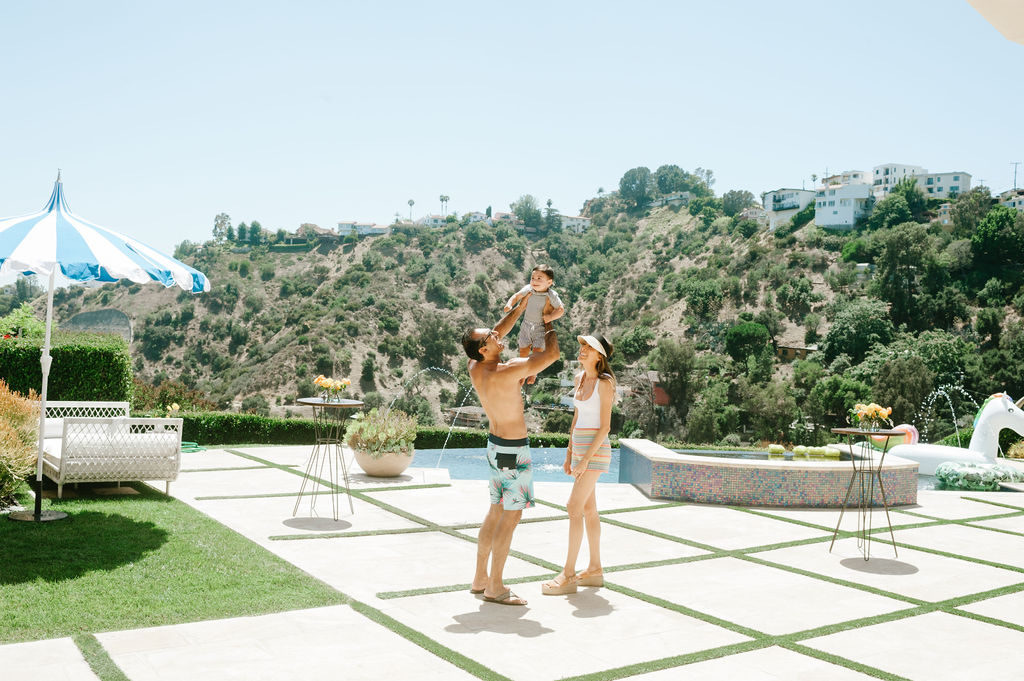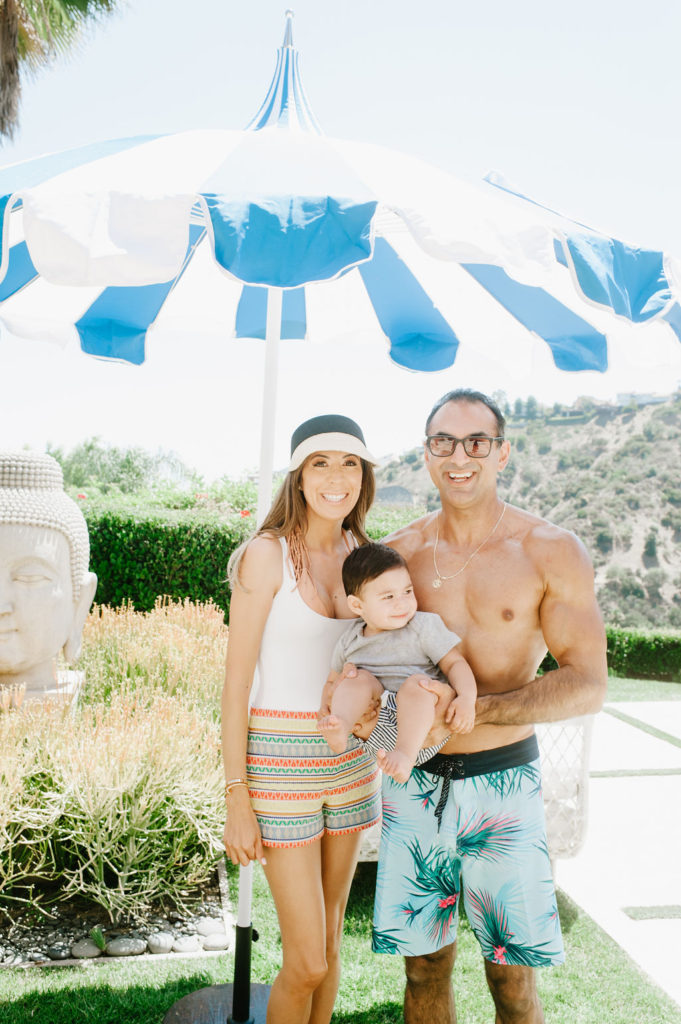 One of my favorite photos of the day! Makes me reminisce about these moments with my little guys… It goes by so fast!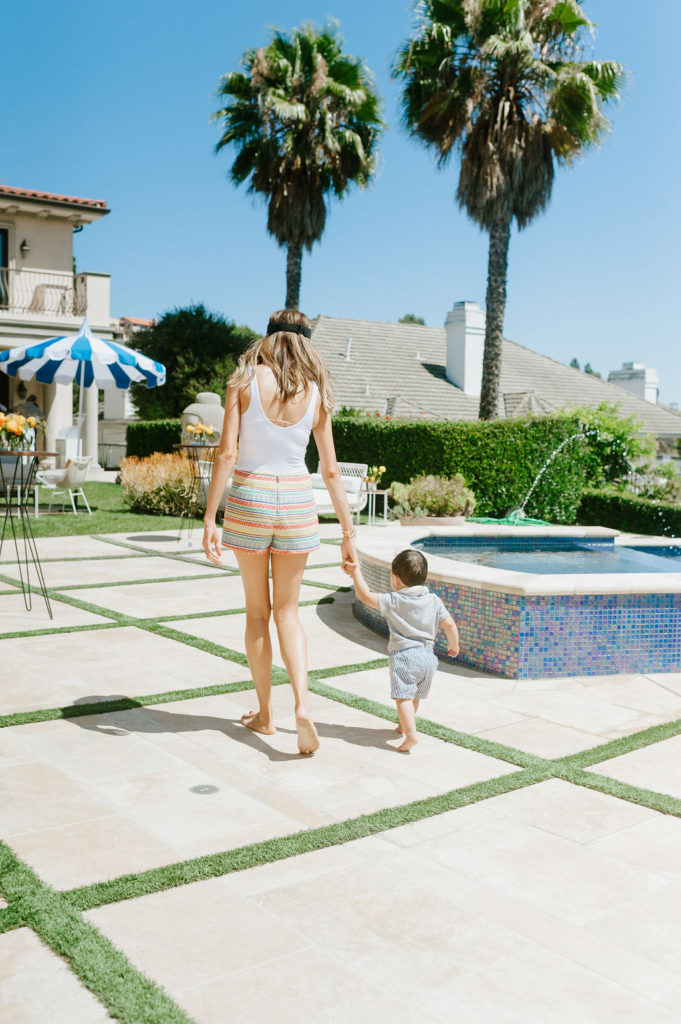 We did our favorite month by month sign of course! Because what guest doesn't want to see how this boy grew over the year?! I love how Calligraphy Nerd used our colors on the board!!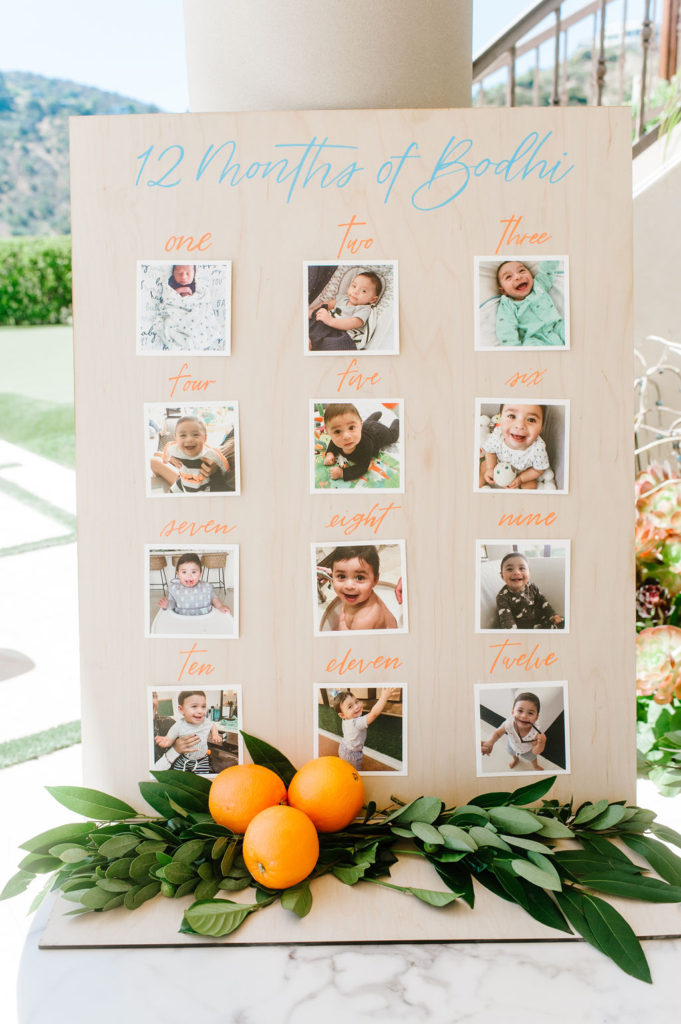 And now for my favorite sign! Calligraphy Nerd executed it perfectly, but Bodhi's mama Stephanie is the one to give credit to hear! She wrote the perfect 1st birthday sign with an all about Bodhi and it's the cutest ever!! Read it below and take note mamas!!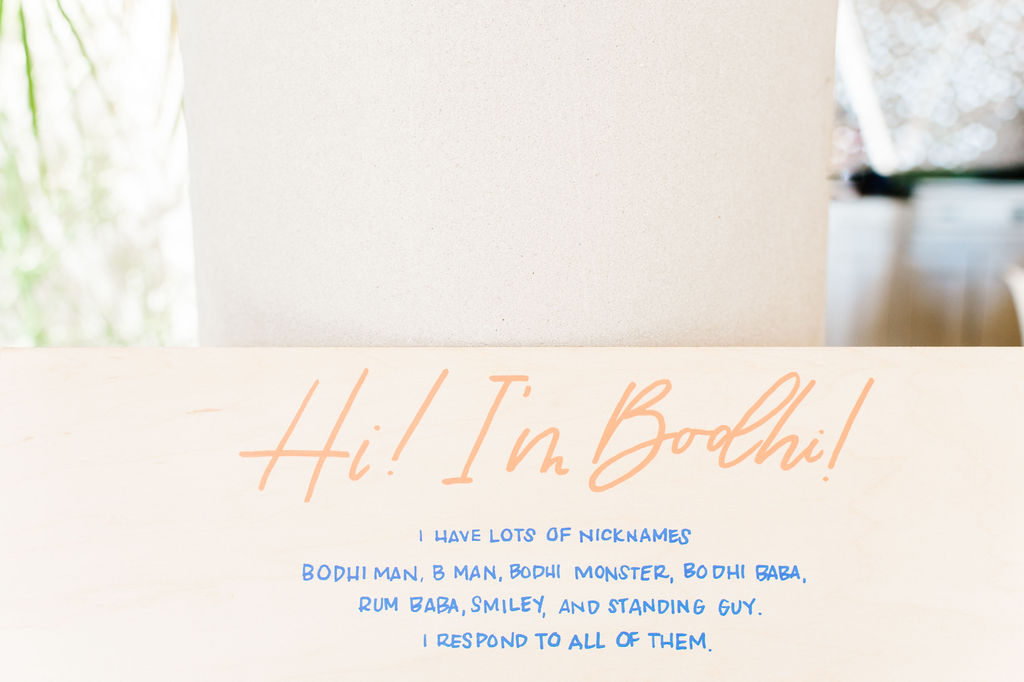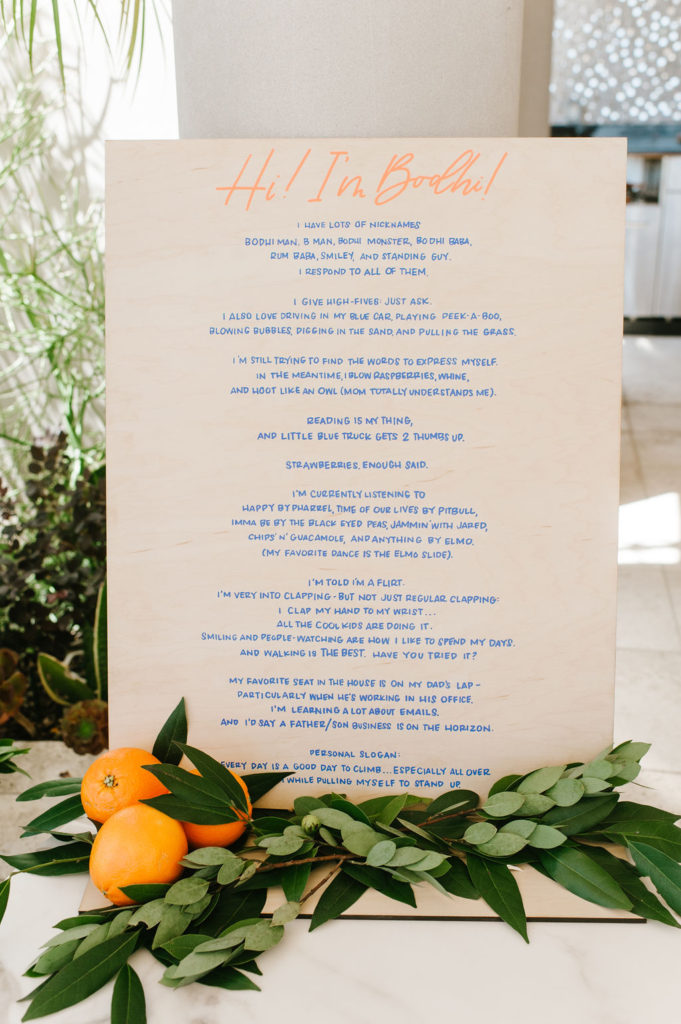 The catering from Bites & Bashes was on point! Leah and I were setting it up and basically drooling it all looked so amazing! We did get to taste the glass noodles and omg, so so good!!! The display for them was so fun too!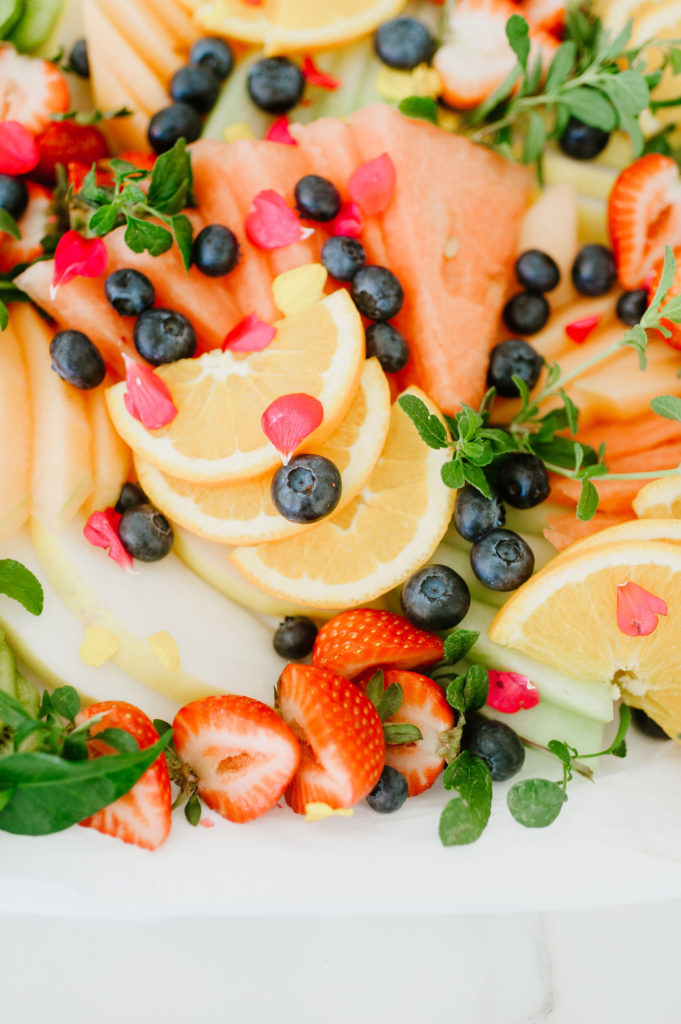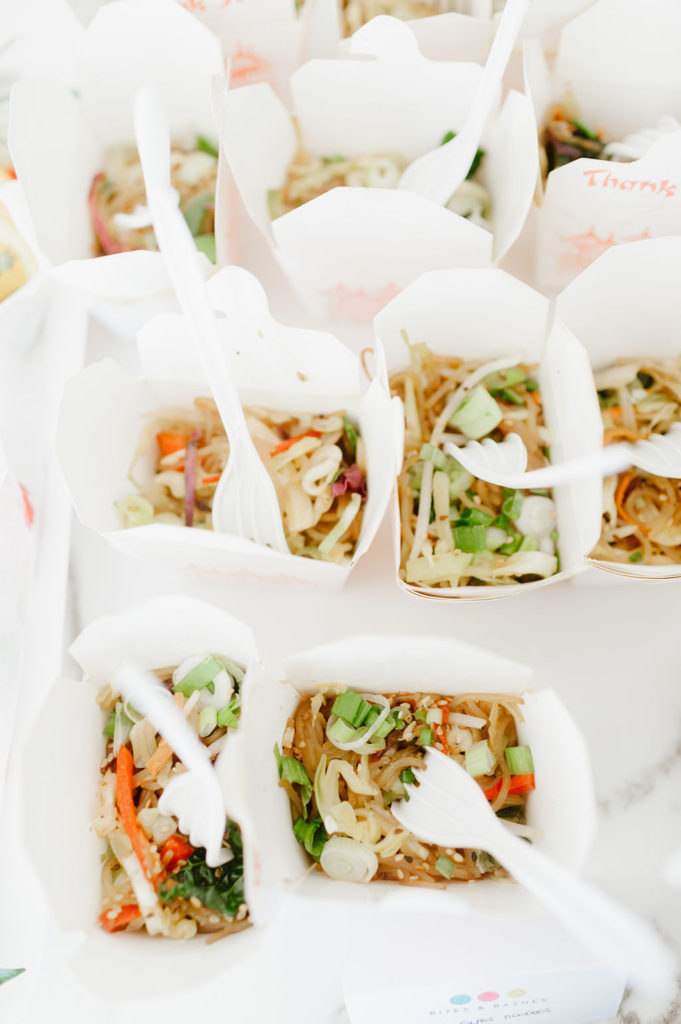 More cute signage from Calligraphy Nerd! I'm telling you, that girl just nailed it!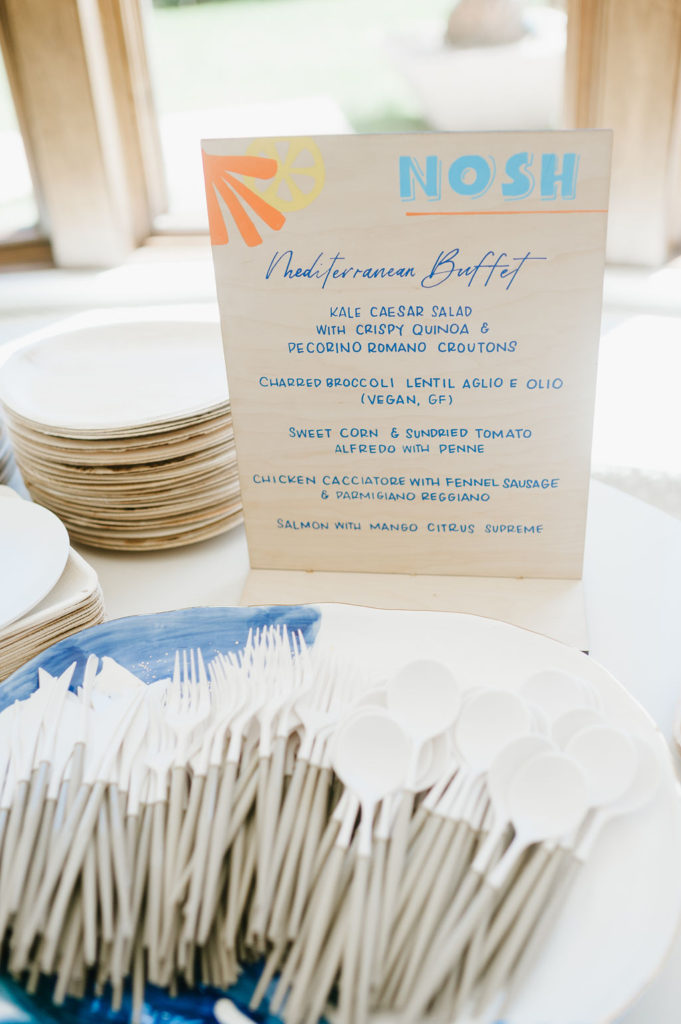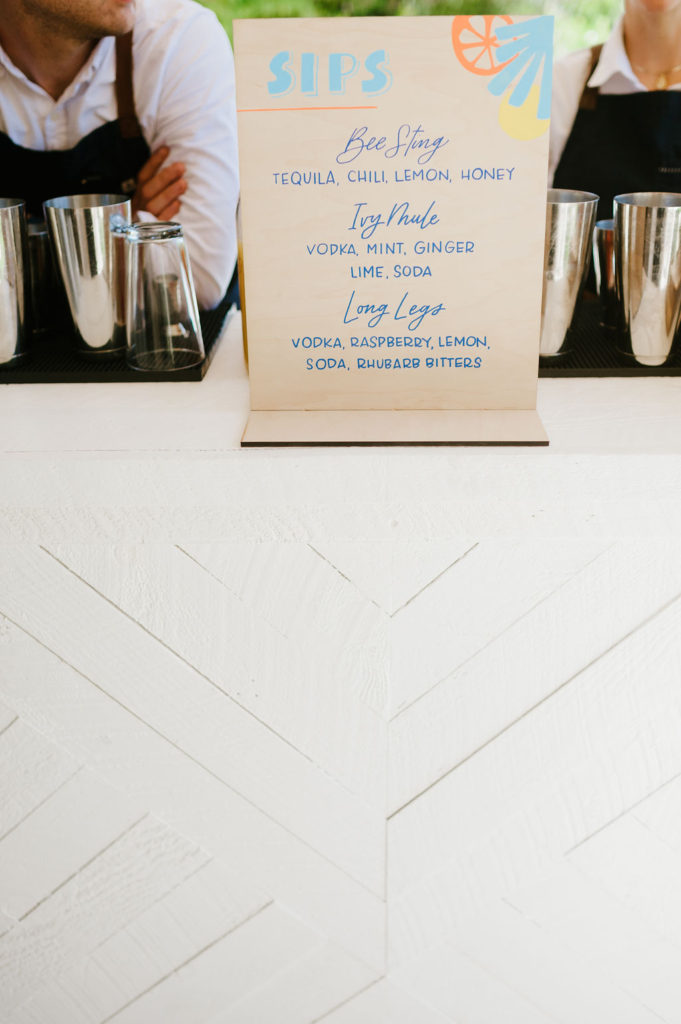 Our friends at Pacific Organic Pops came and treated both the kiddos and the adults! We love their unique and tasty popsicles!!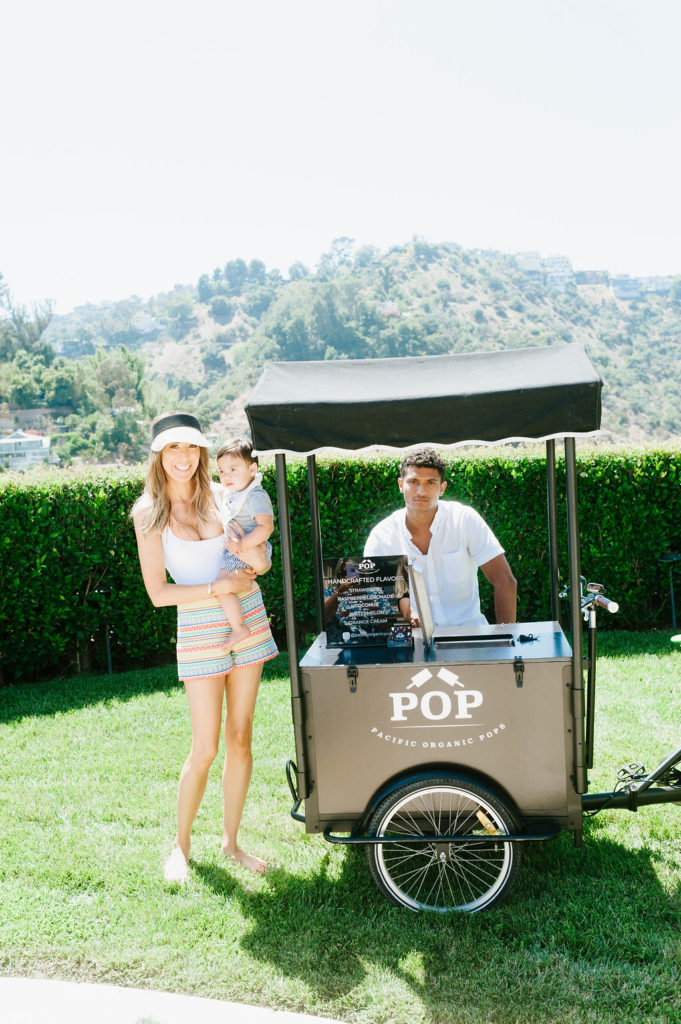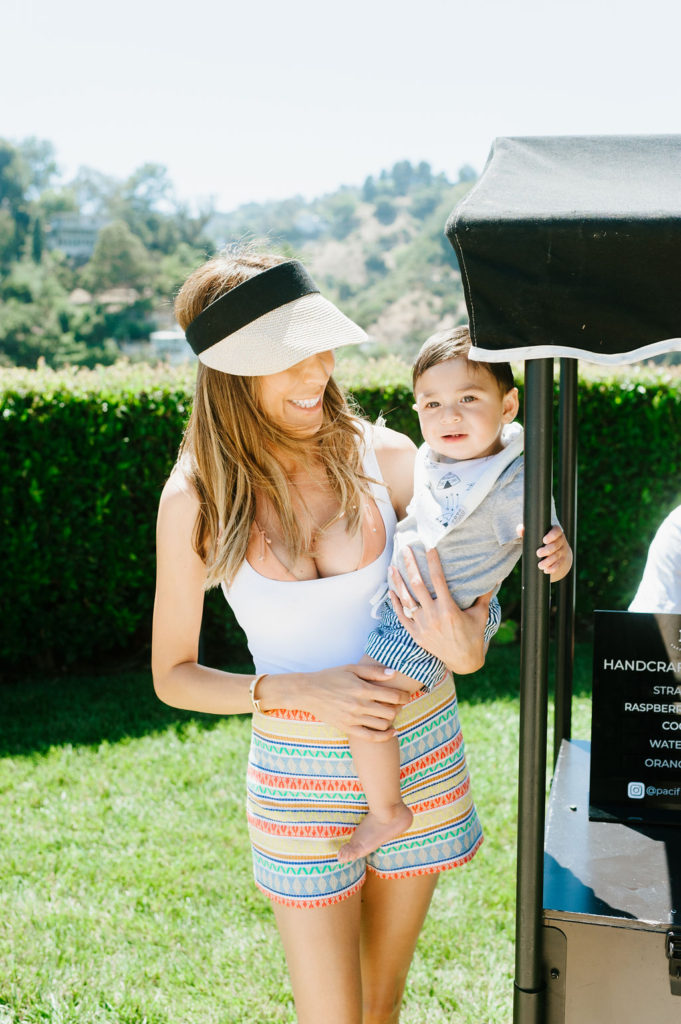 Now that's what I call a dessert display!!! Bites & Bashes brought the desserts too and all of the bite sized treats were so yummy!! How pretty does this all look on Witty's beautiful rental piece and with Of the Flowers gorgeous arrangements?! Love it!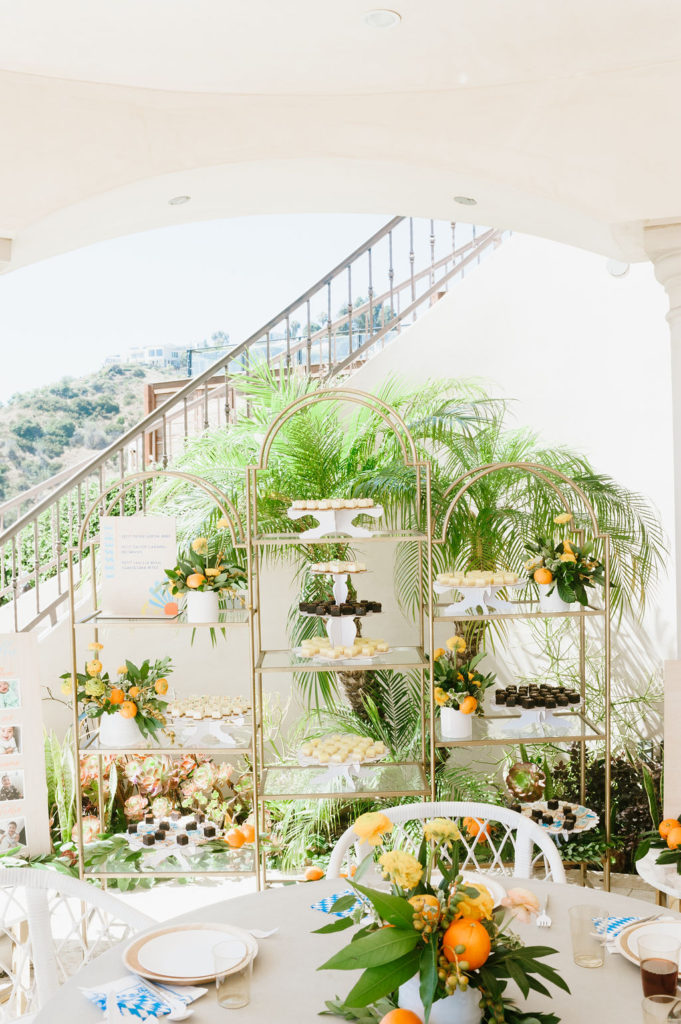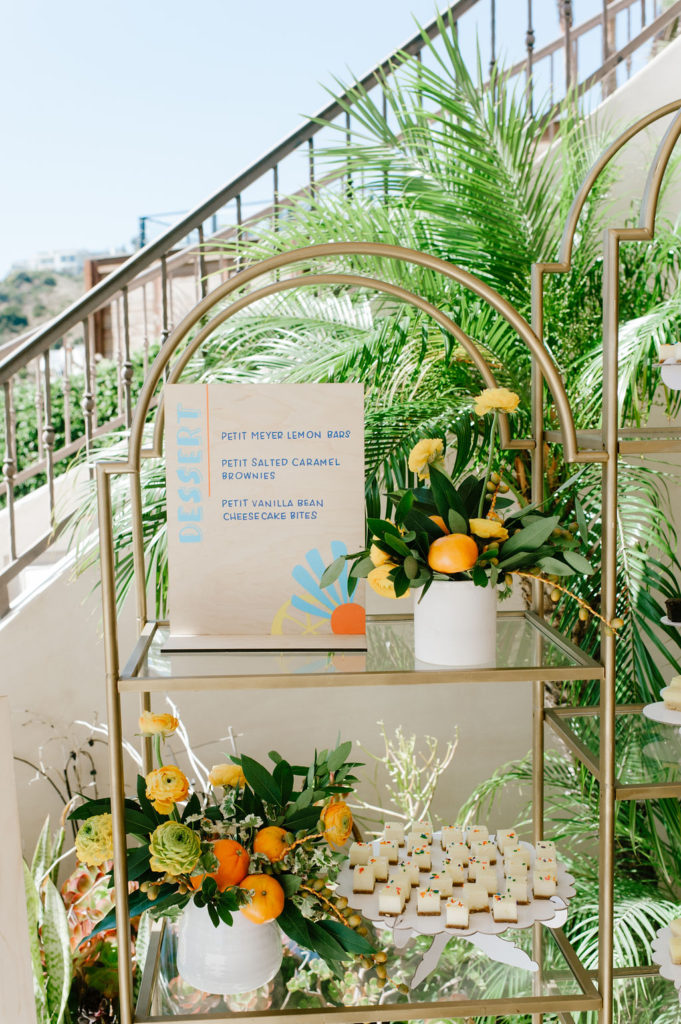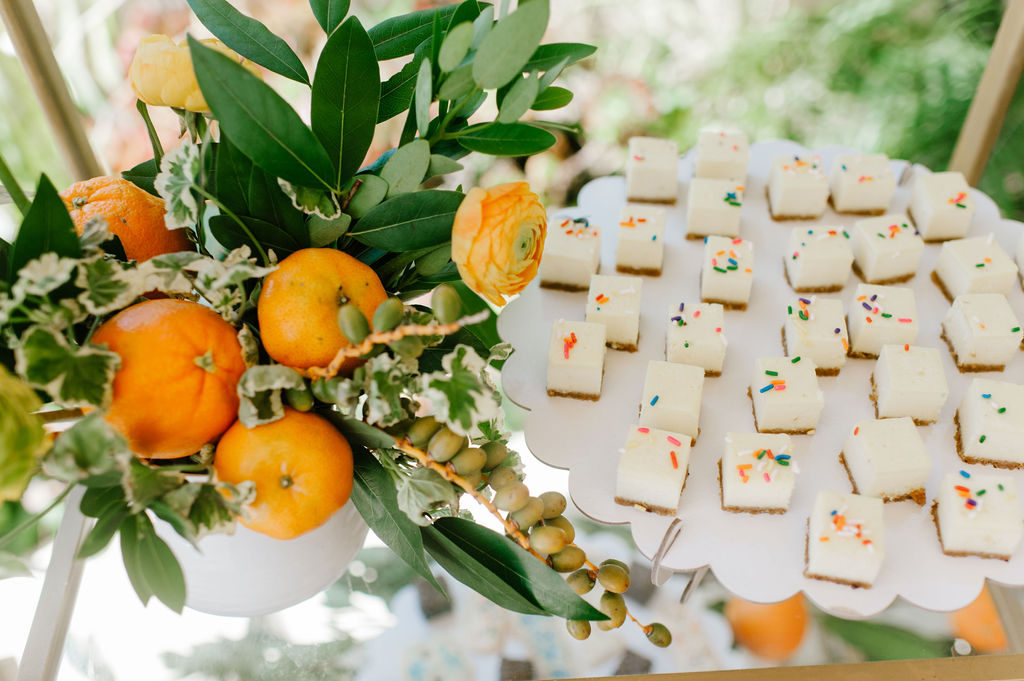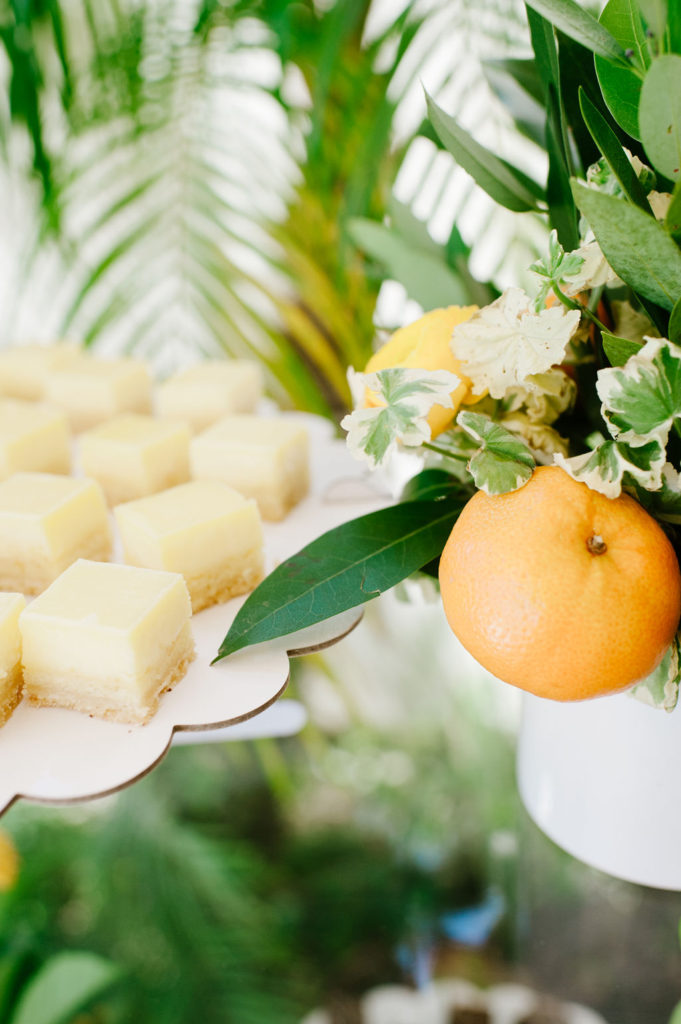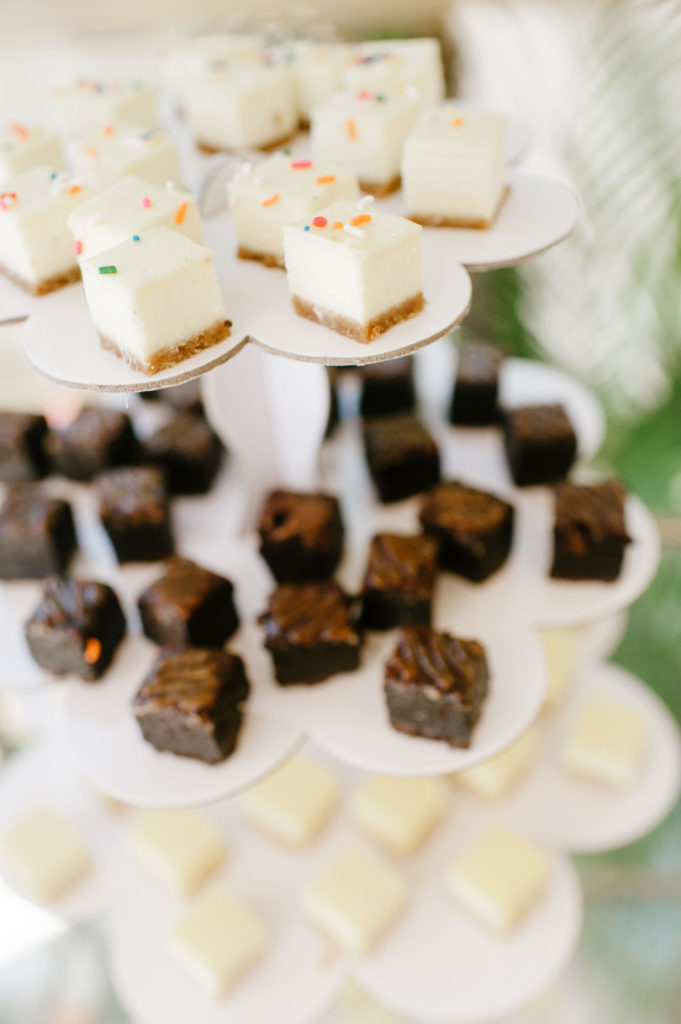 I think my favorite part of the day… How cute is grandpa with his custom Bodhi tee?! Being a grandparent must be the BEST! And he is just goals!!!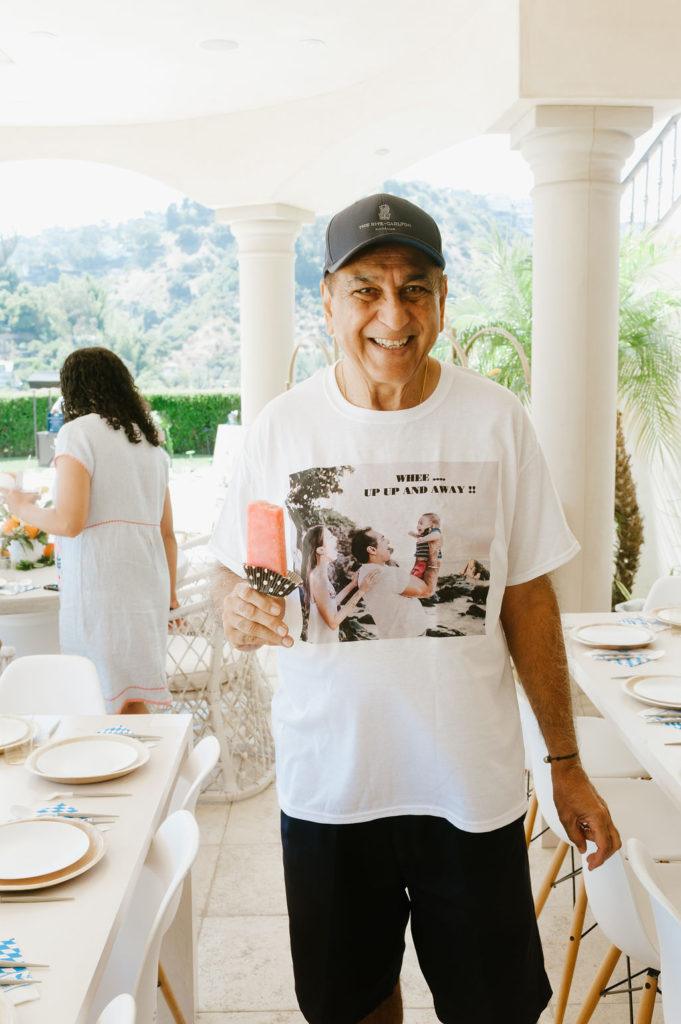 It really was a beautiful day with so many friends and family out to celebrate Bodhi!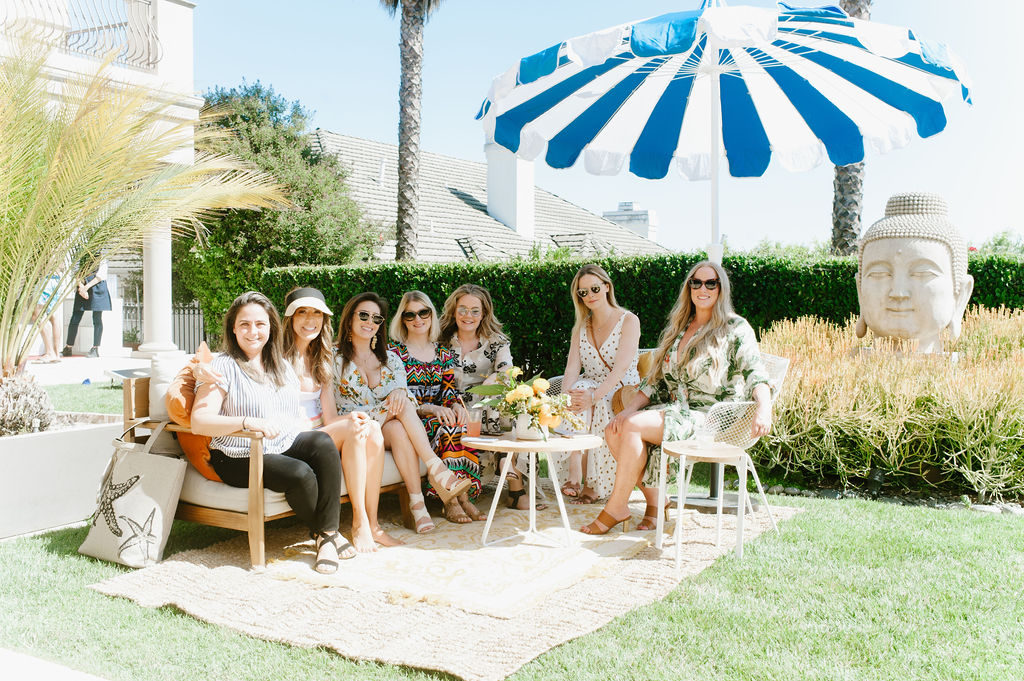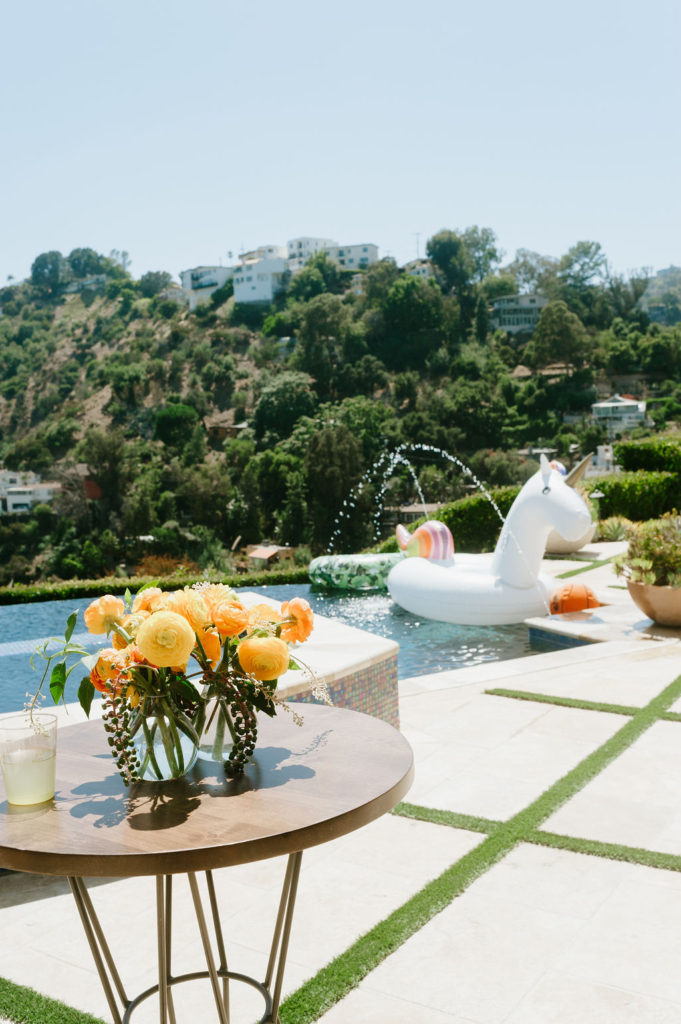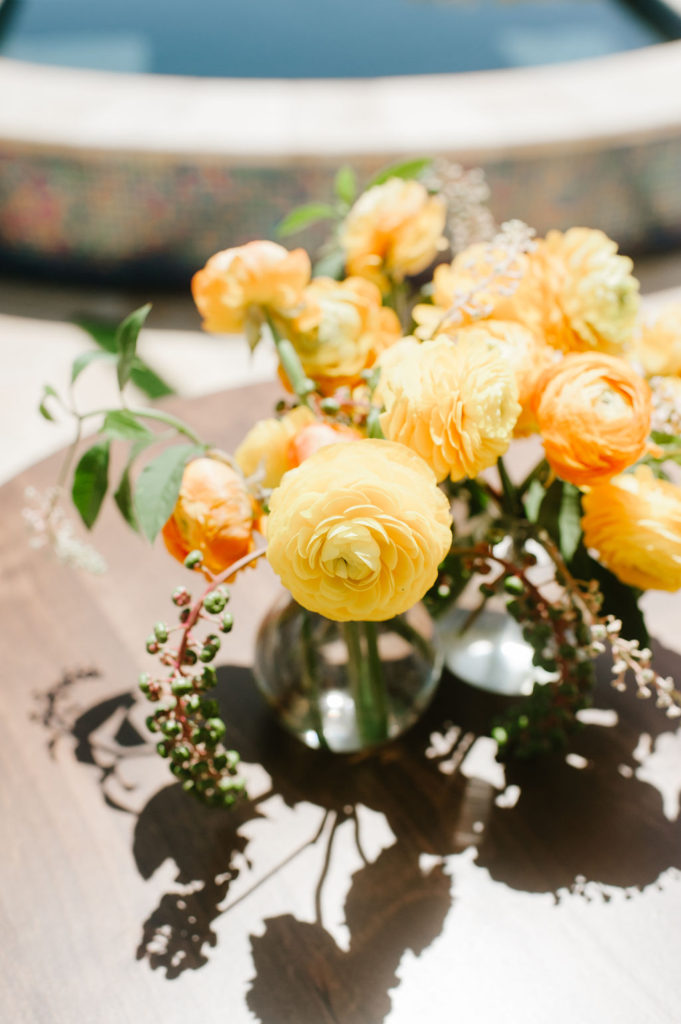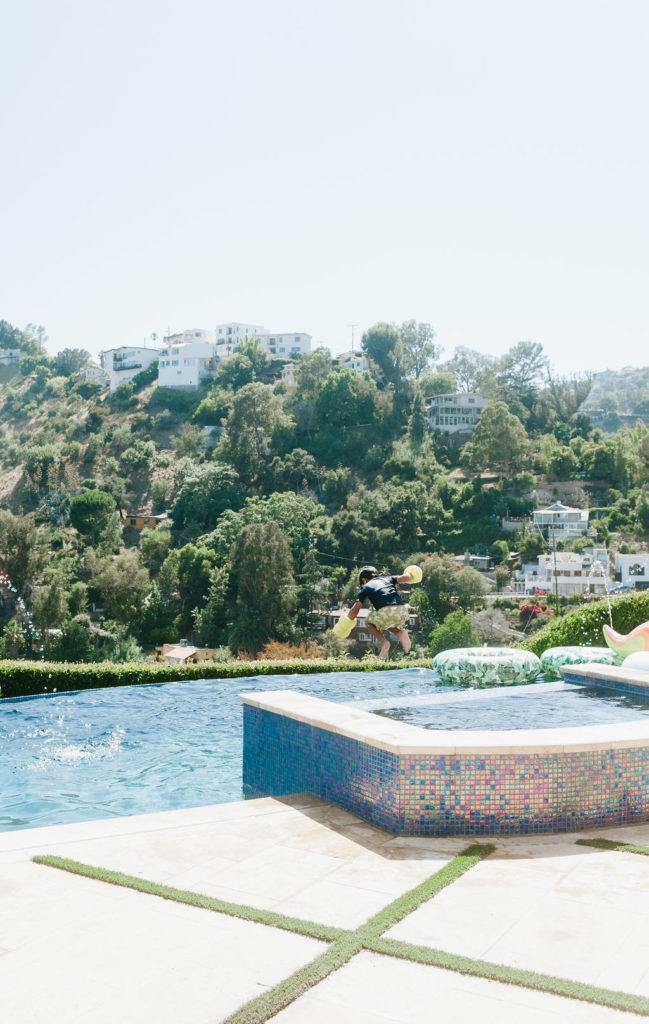 Look at these three! So magical!!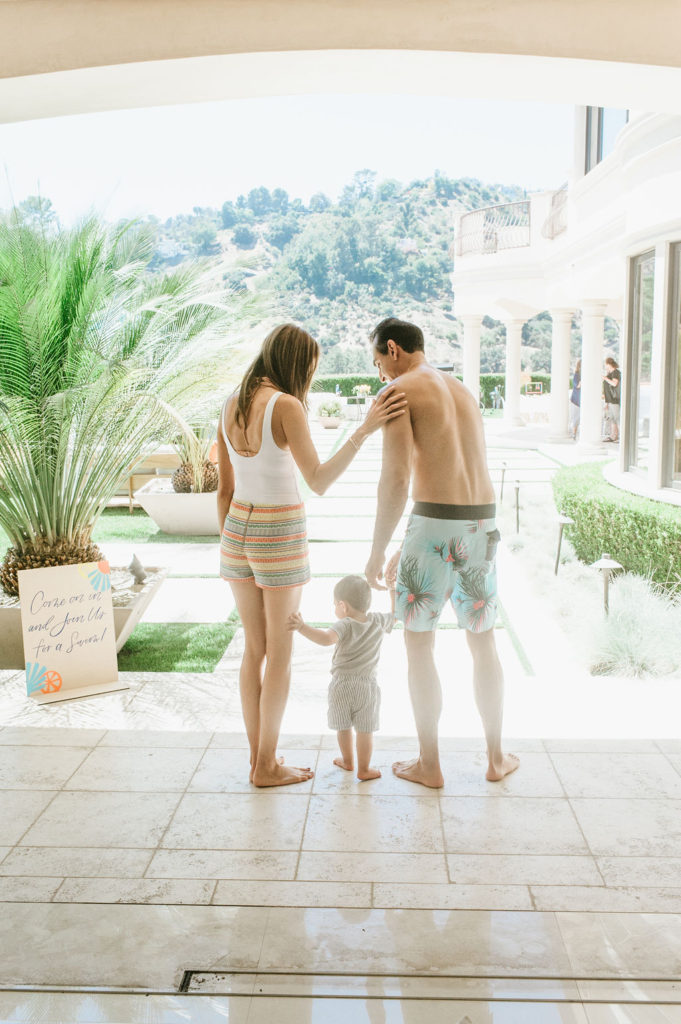 Happy birthday Bodhi! Thank you for letting us be a part of it!!!
xx
Jacquelyn