We've been planning these two little beauties parties the past few years and it's always been so much fun! This year they turned 7 and they both wanted to share their love of surfing with their friends! The party was held at Moonlight Beach in Encinitas, CA and it couldn't have been a more beautiful day! I know it's officially Fall, but just wait till you see this beach fun!
Photos by Mirelle Carmichael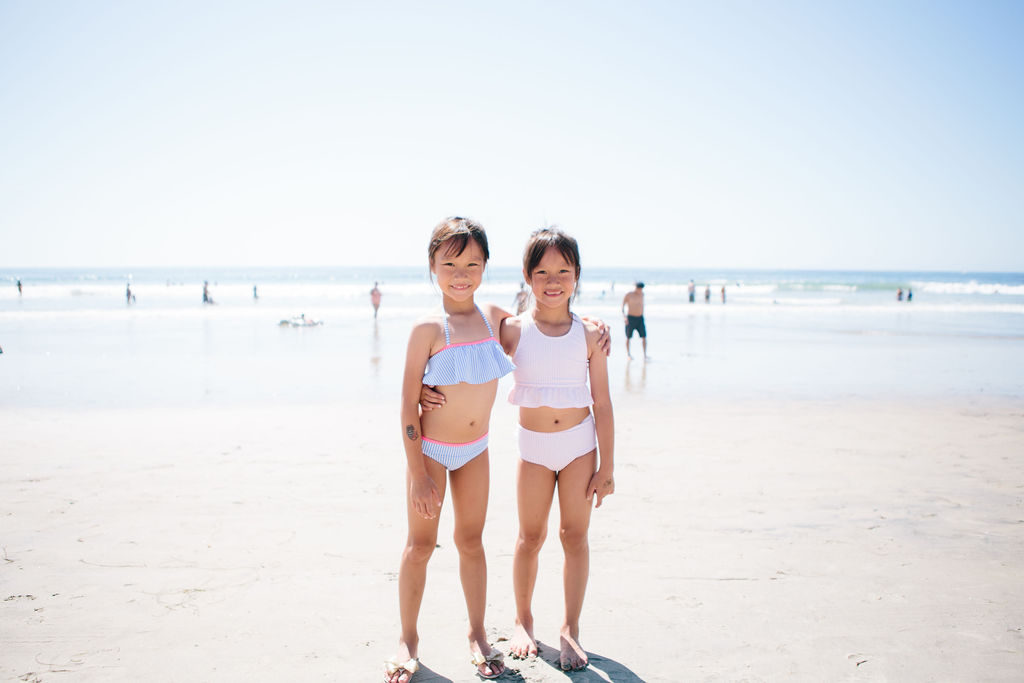 Like I said, it was a beautiful day, so as you can imagine it was hard to find a spot on the beach! But we managed!! Even though this party took place in September, it was still great weather. This is Southern California after all!
We set up this great little spot with the help of Witty Rentals. Loving their amazing umbrellas and tables on the sand. The tables were set with a mix of goodies from Meri Meri and Target alongside the most beautiful flower arrangements by French Buckets. Loving the tropical vibes she added!! Last but not least, our favorite beach blankets from Gunn & Swain made an appearance of course!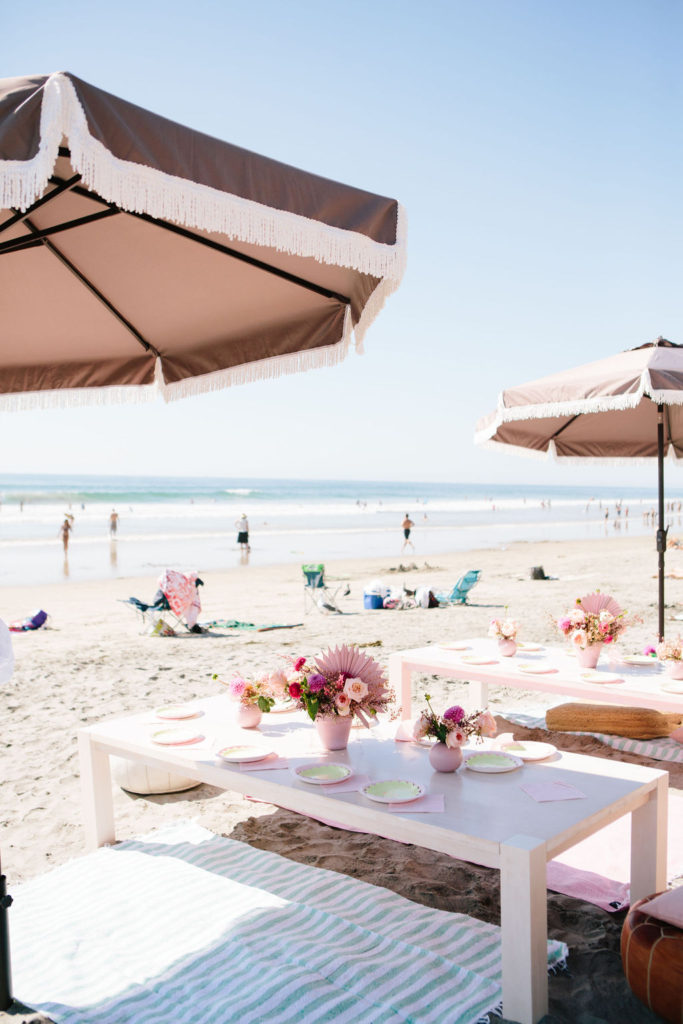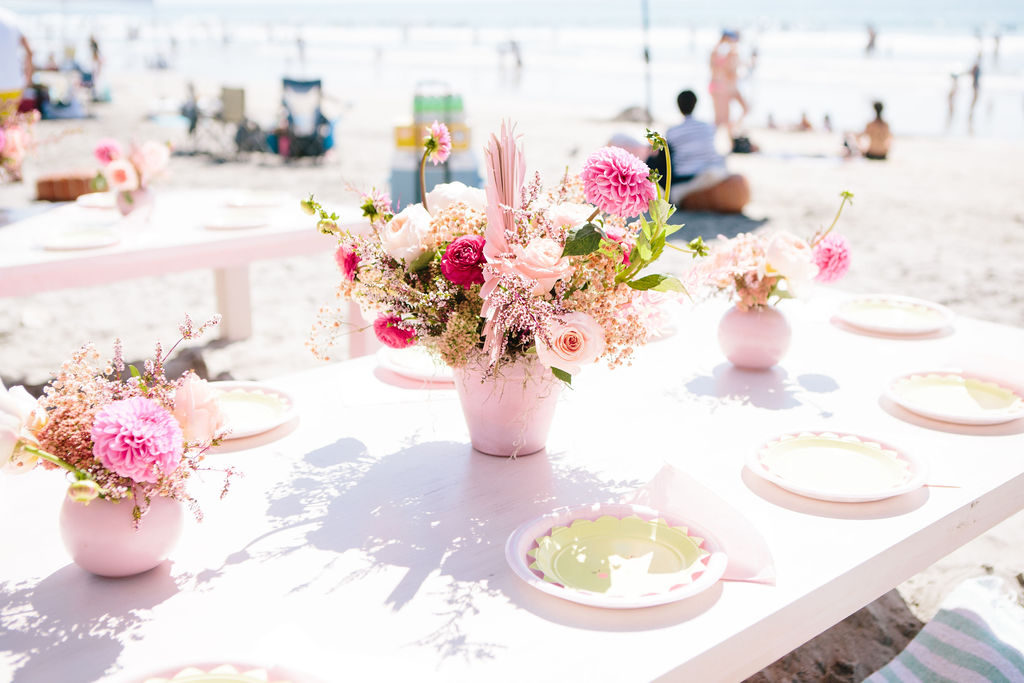 Each guest got a Turkish towel to use at the beach and take home with them!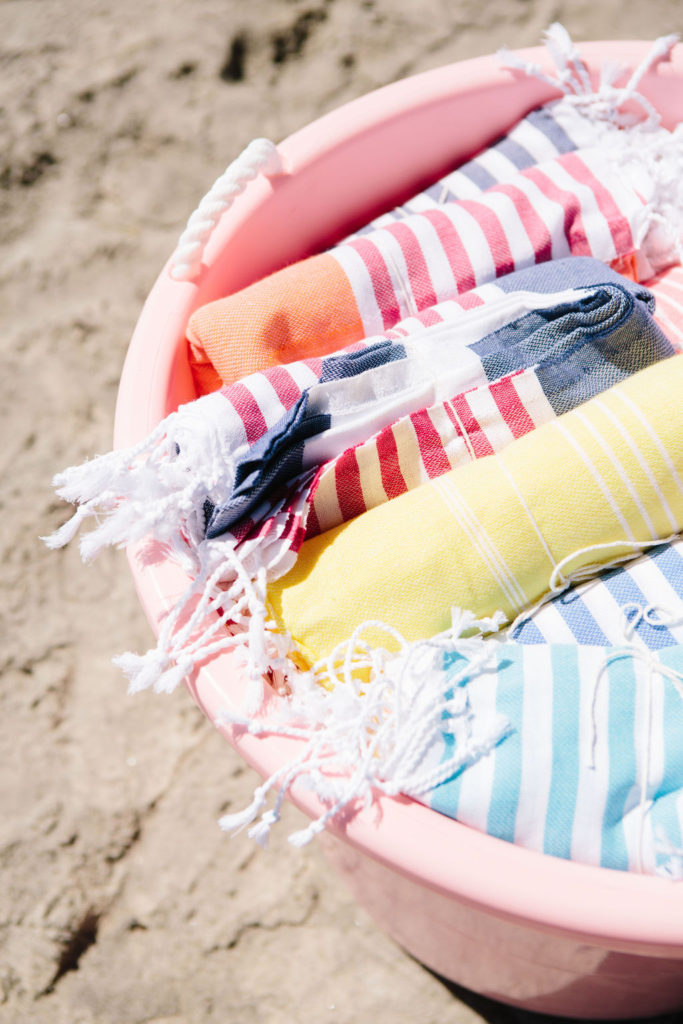 The scene was set for a fun surf lesson for Emma & Celine and all their friends. Don't worry, parents were near by and everyone was safe! Wait till you see these little cuties catching waves!!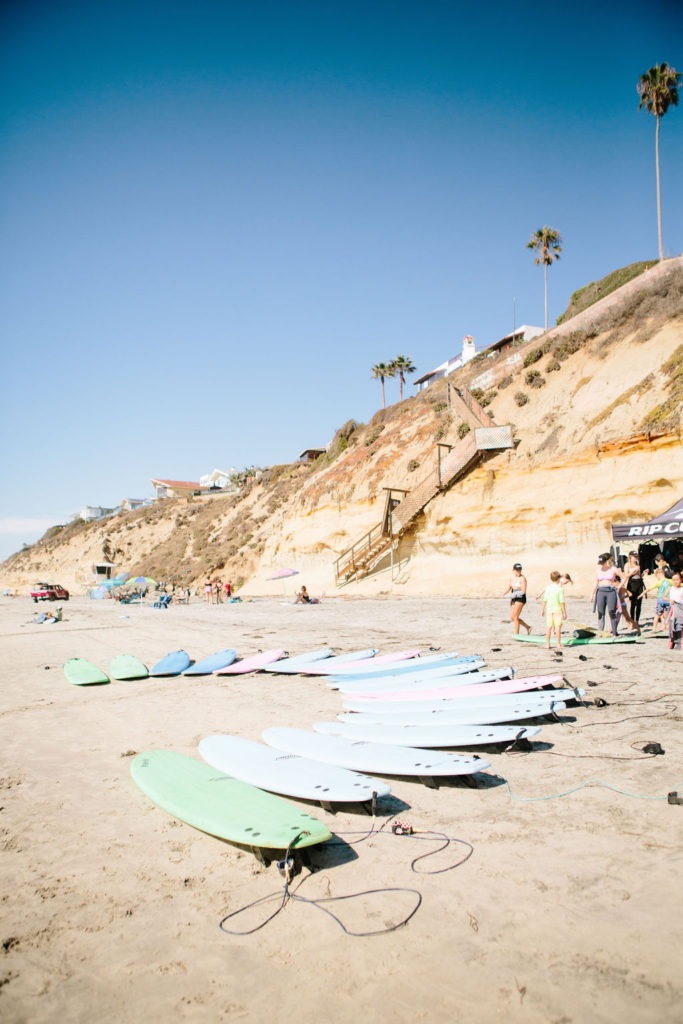 Yep, so obsessed with these flowers!! French Buckets, I can't get enough!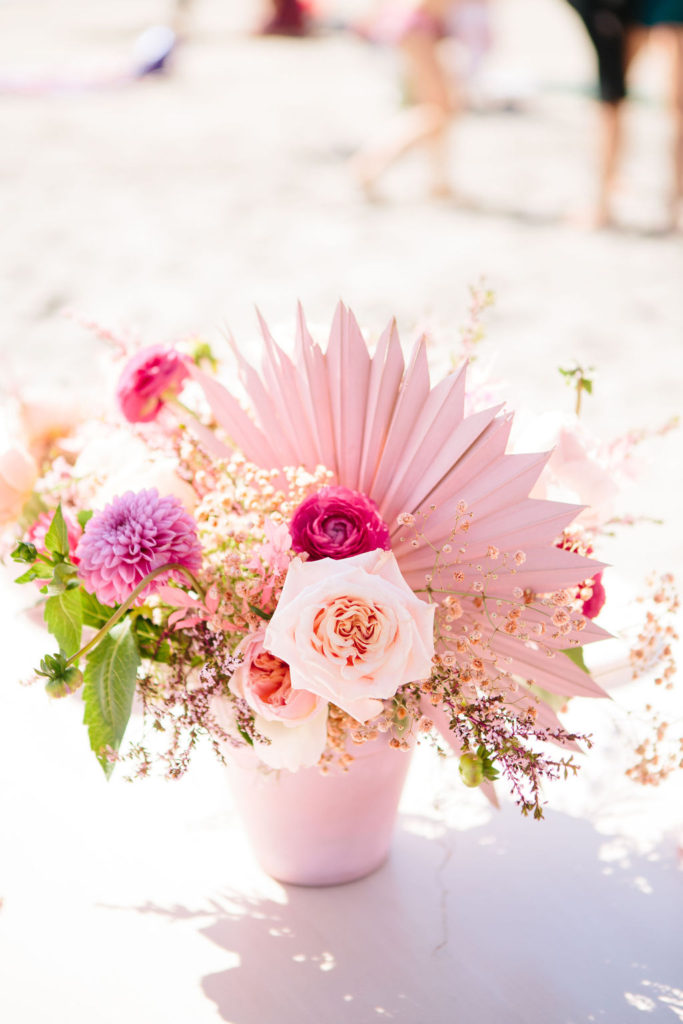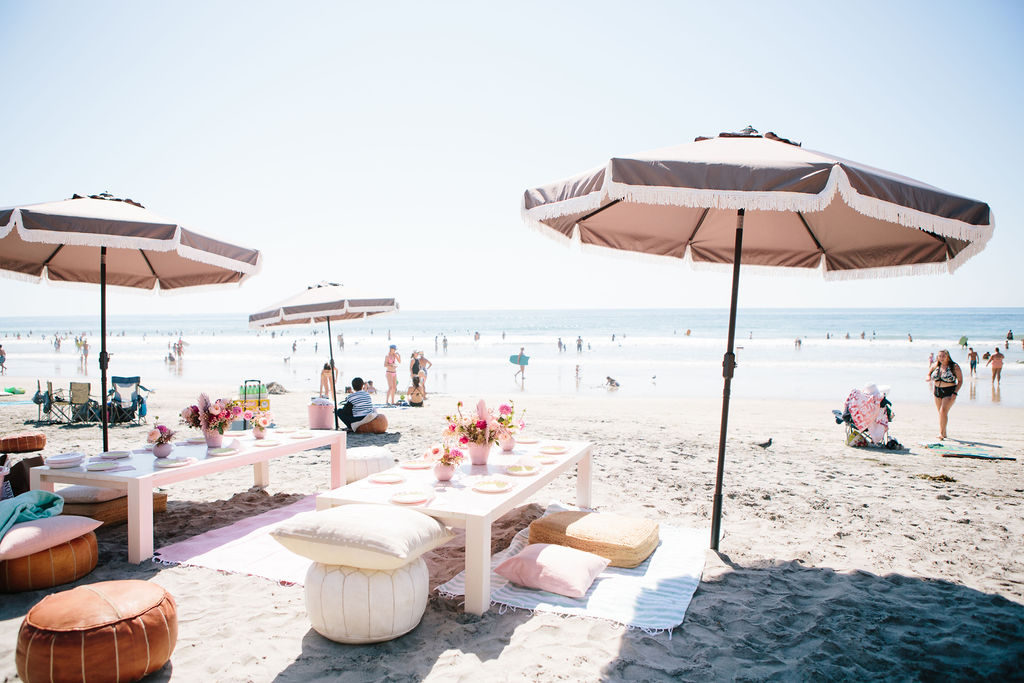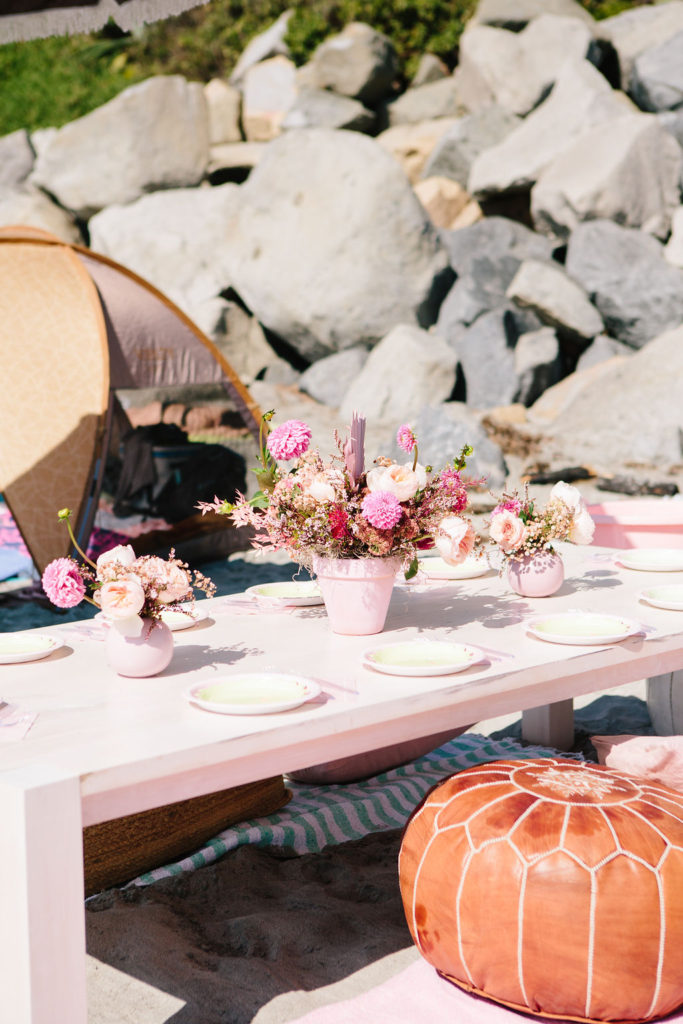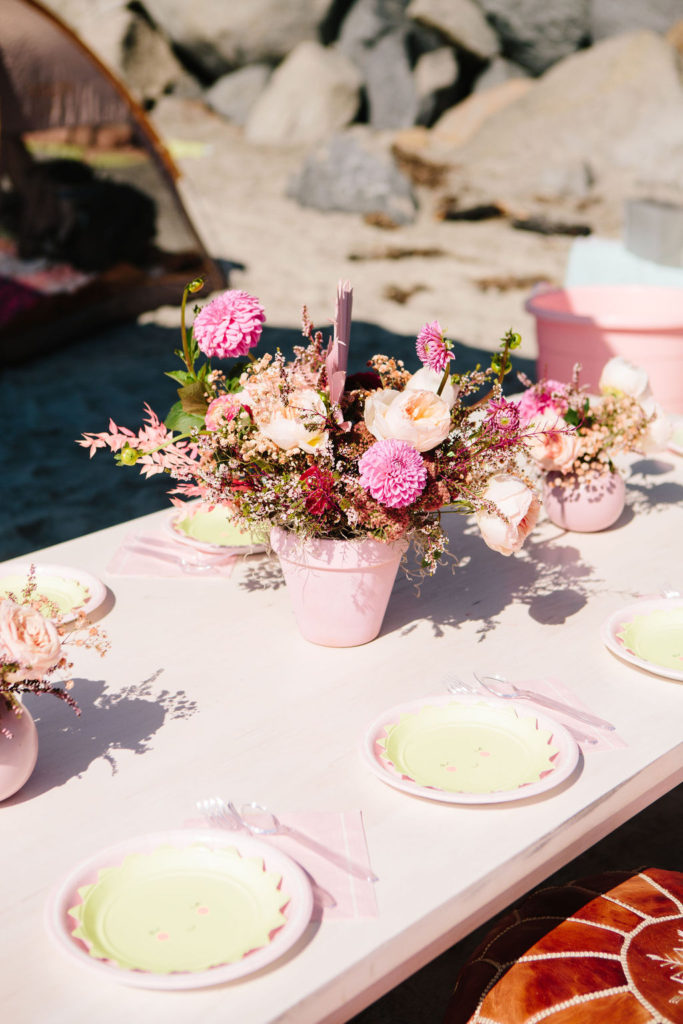 Isn't this the cutest set up! Love a good beach party!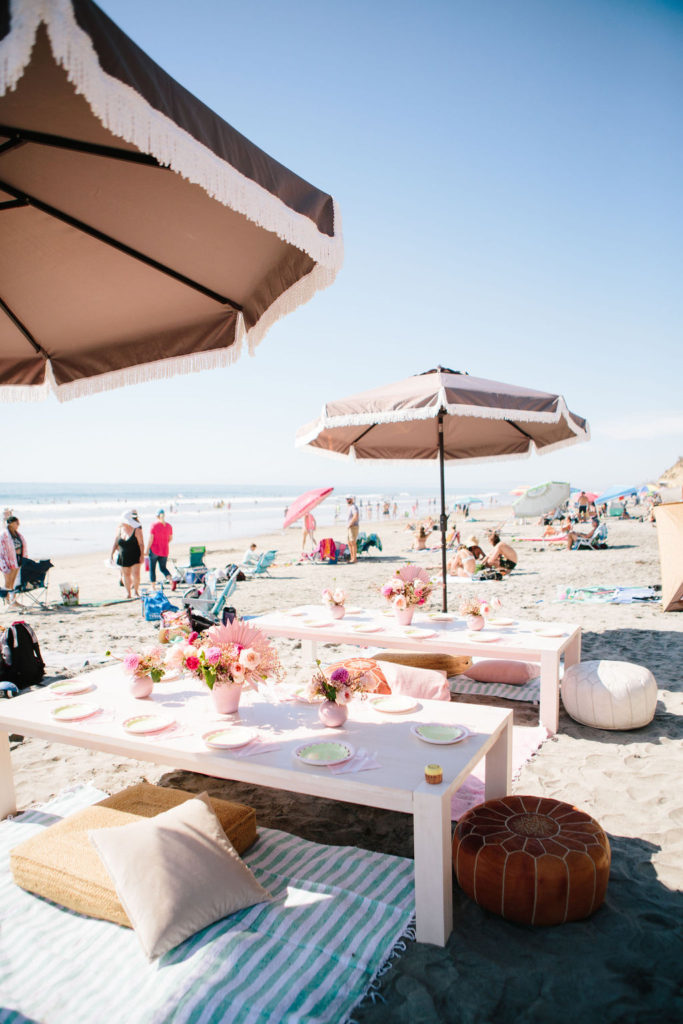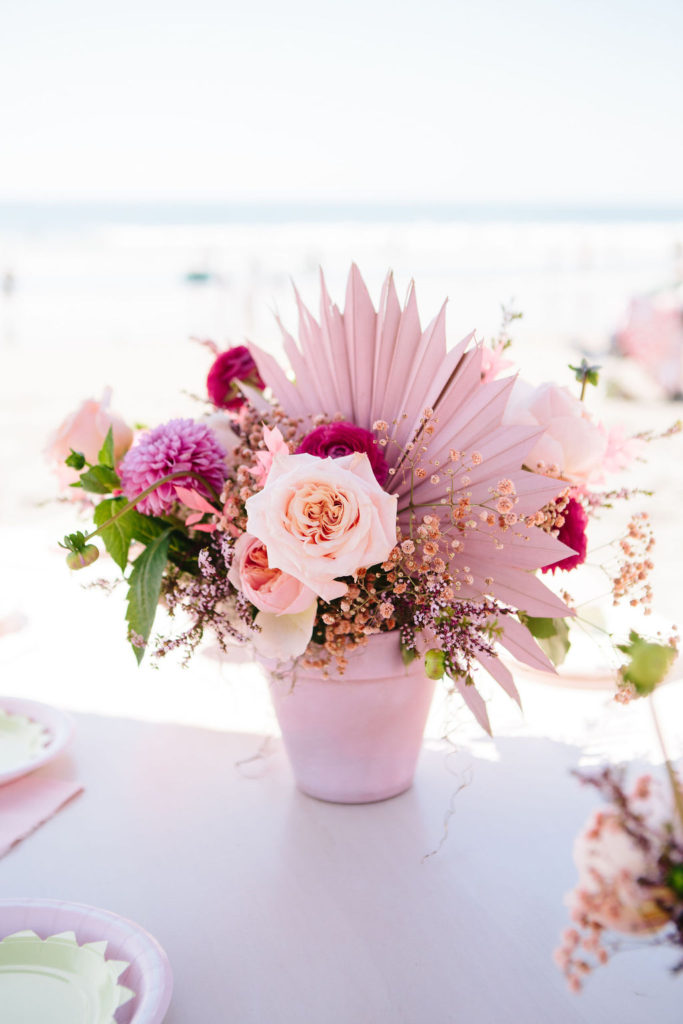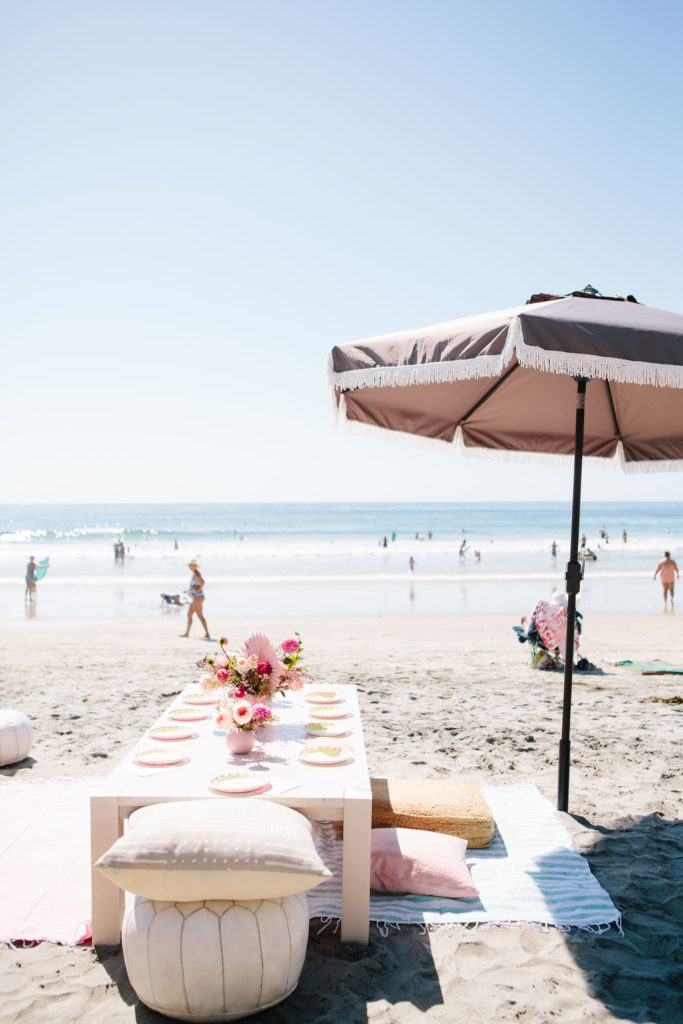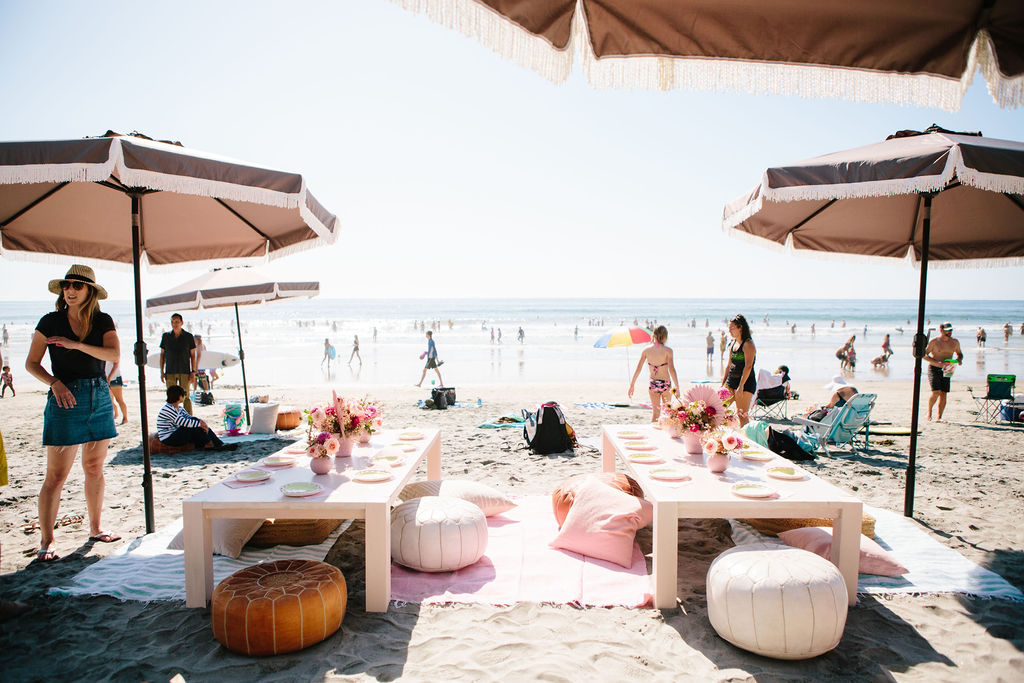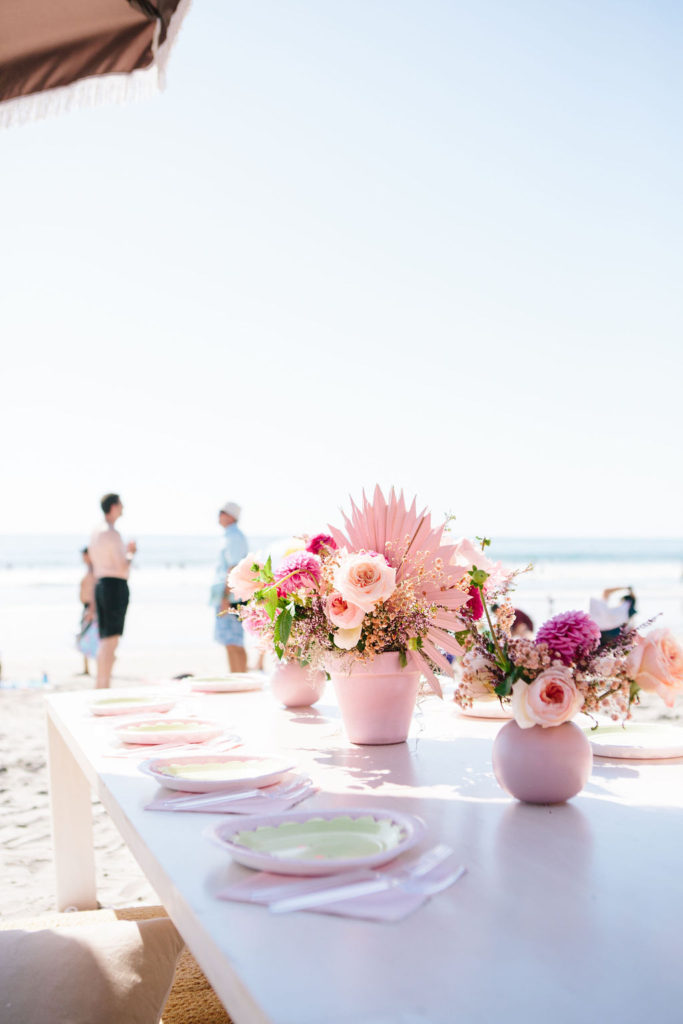 These two girls had such a blast! And they looked cute doing it!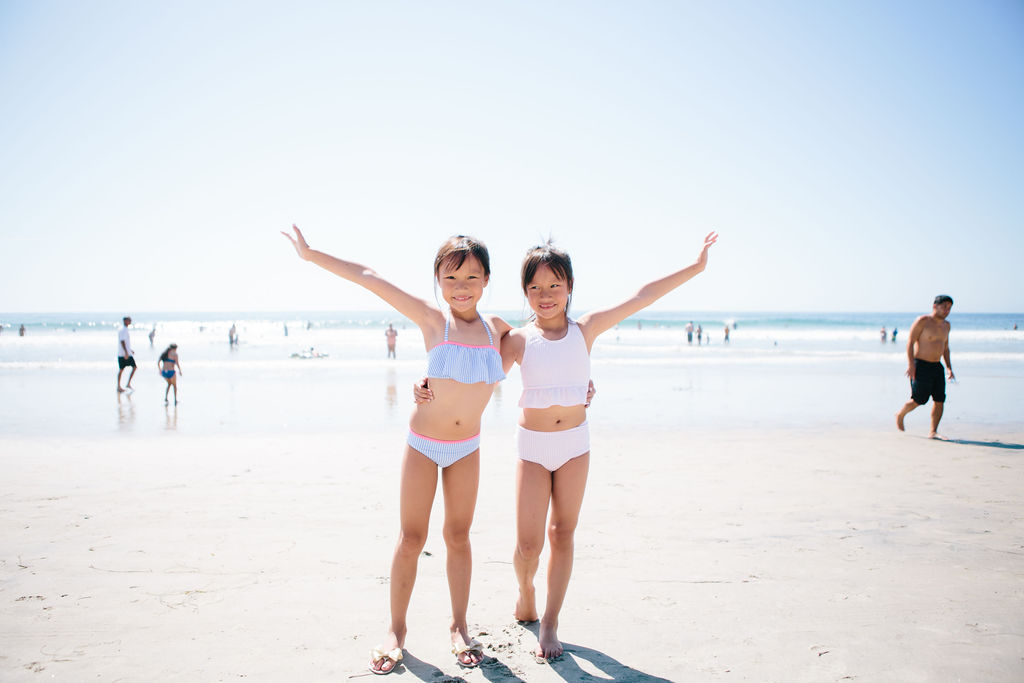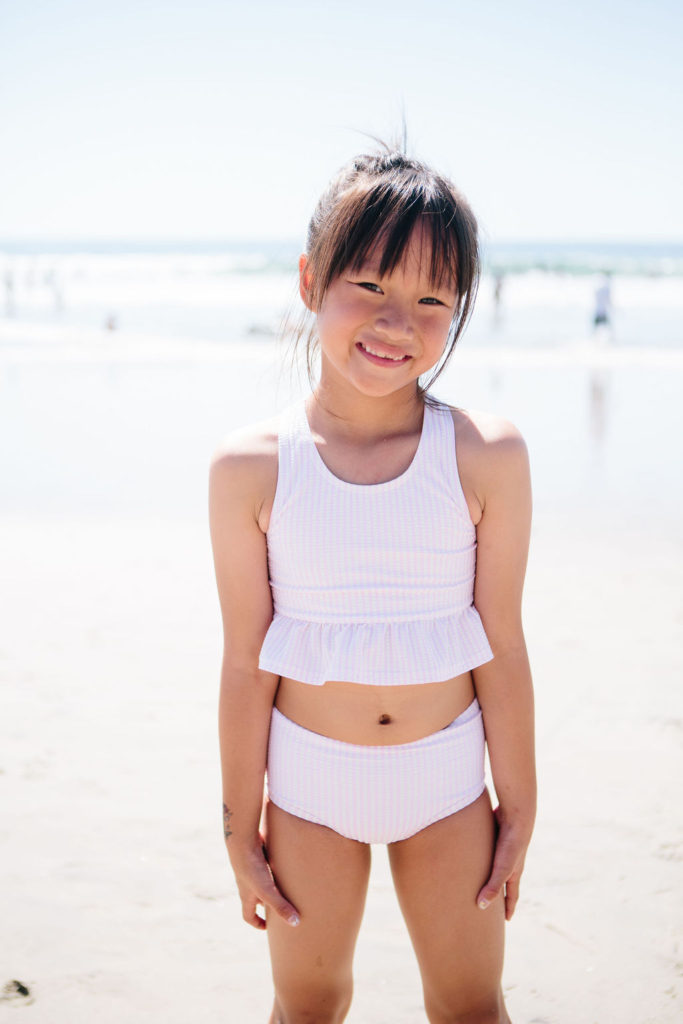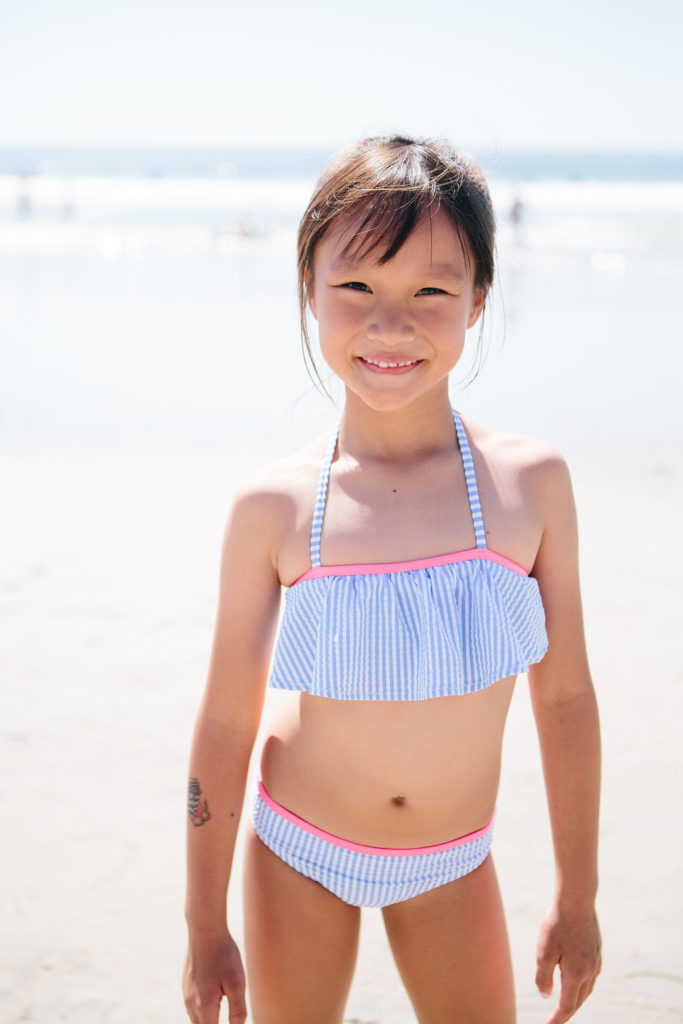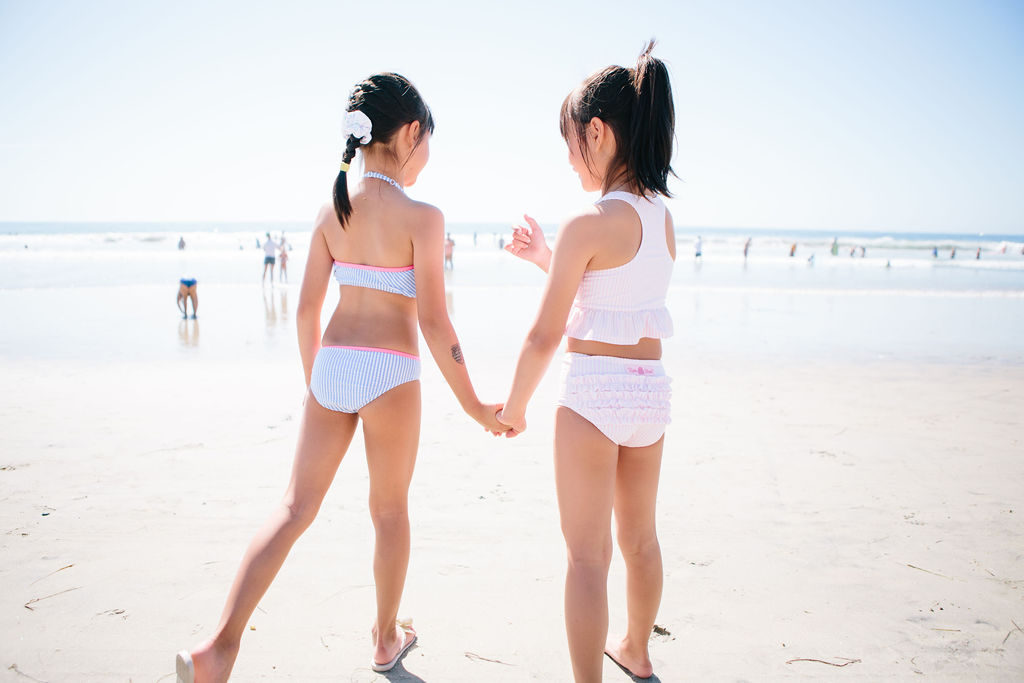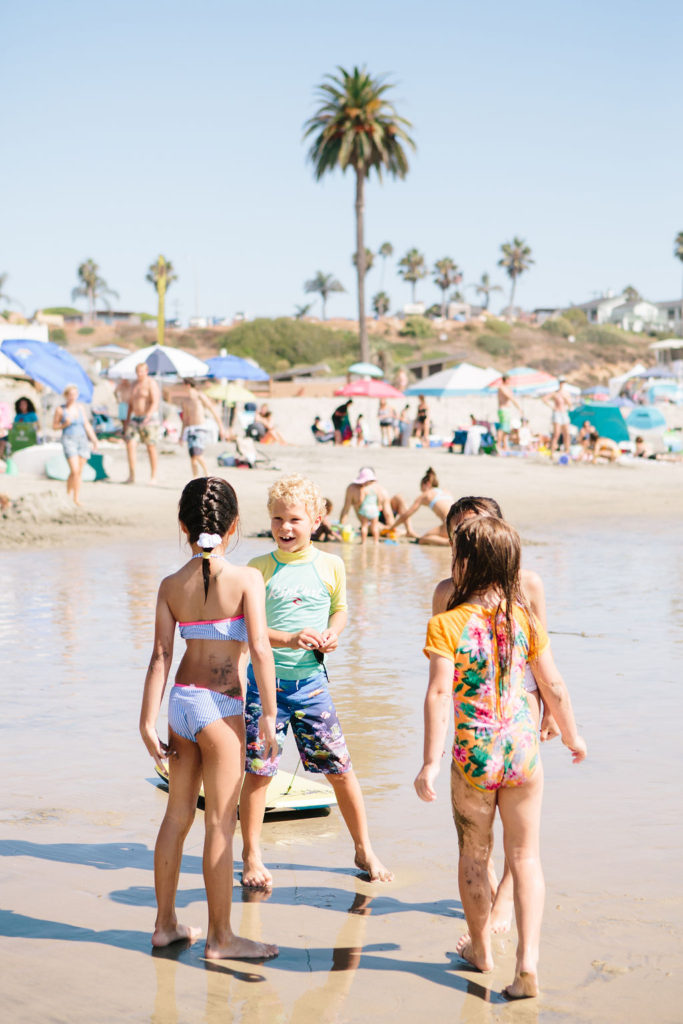 Cartwheels for days!!!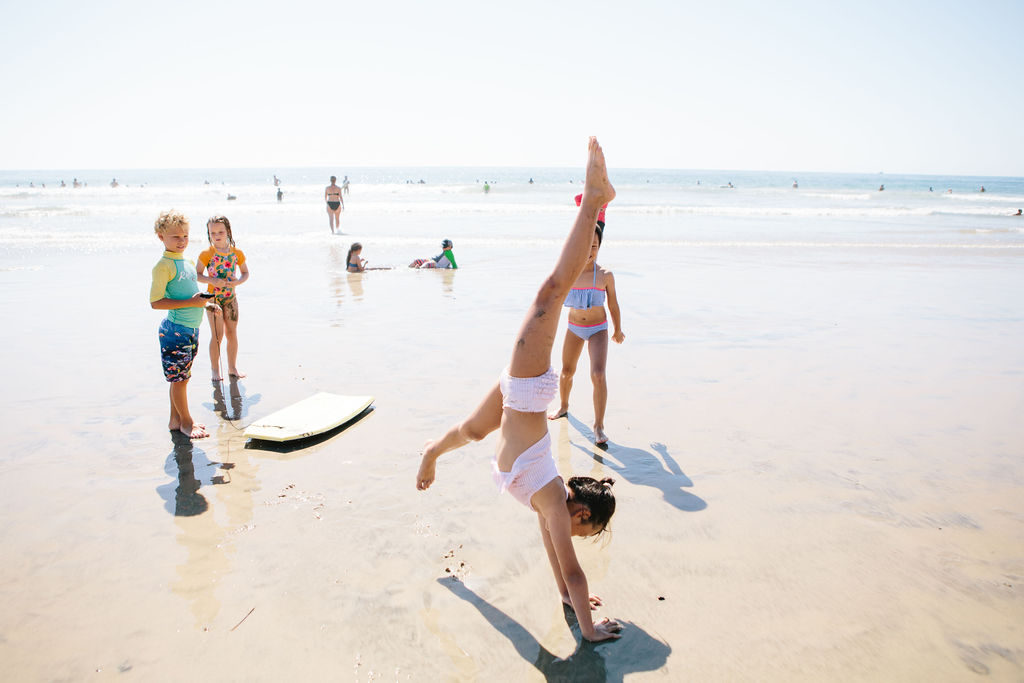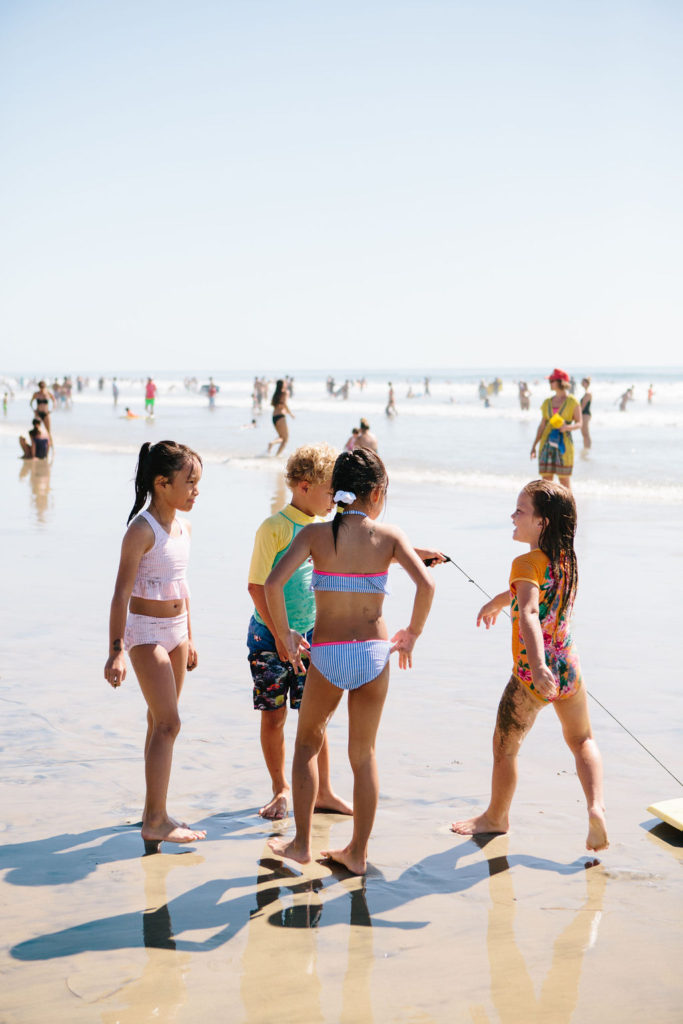 Now time for a surf lesson! It all starts with getting up on the board!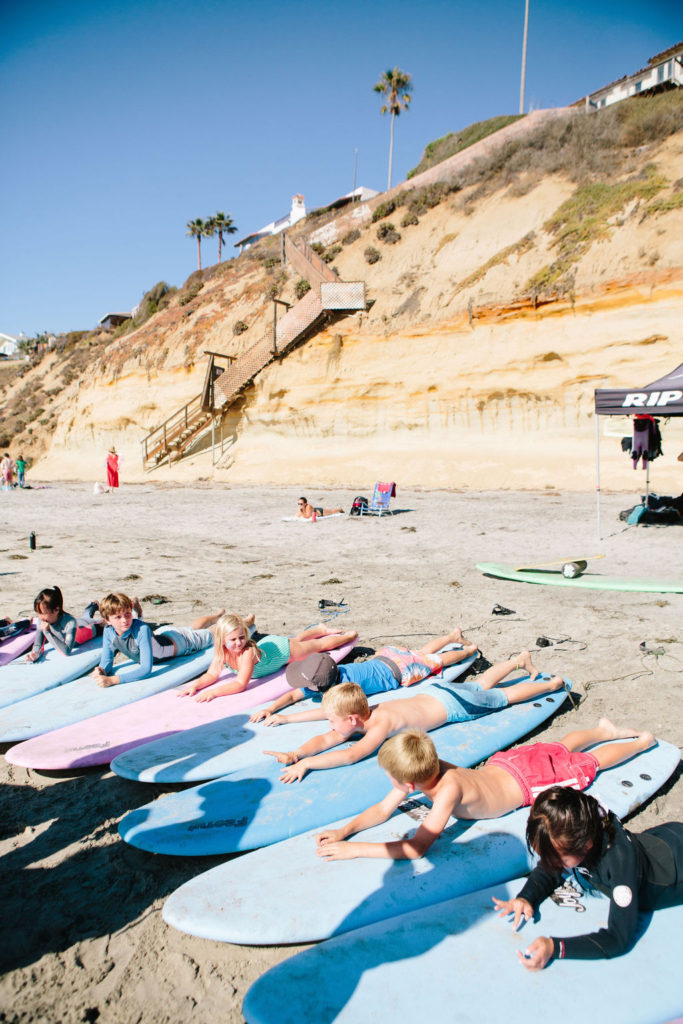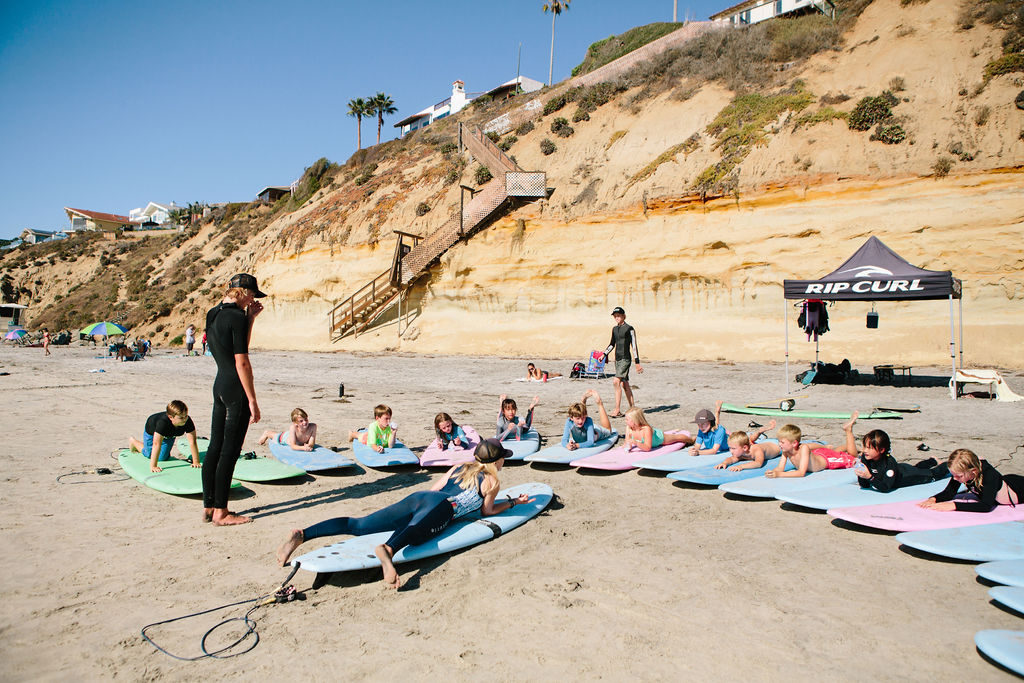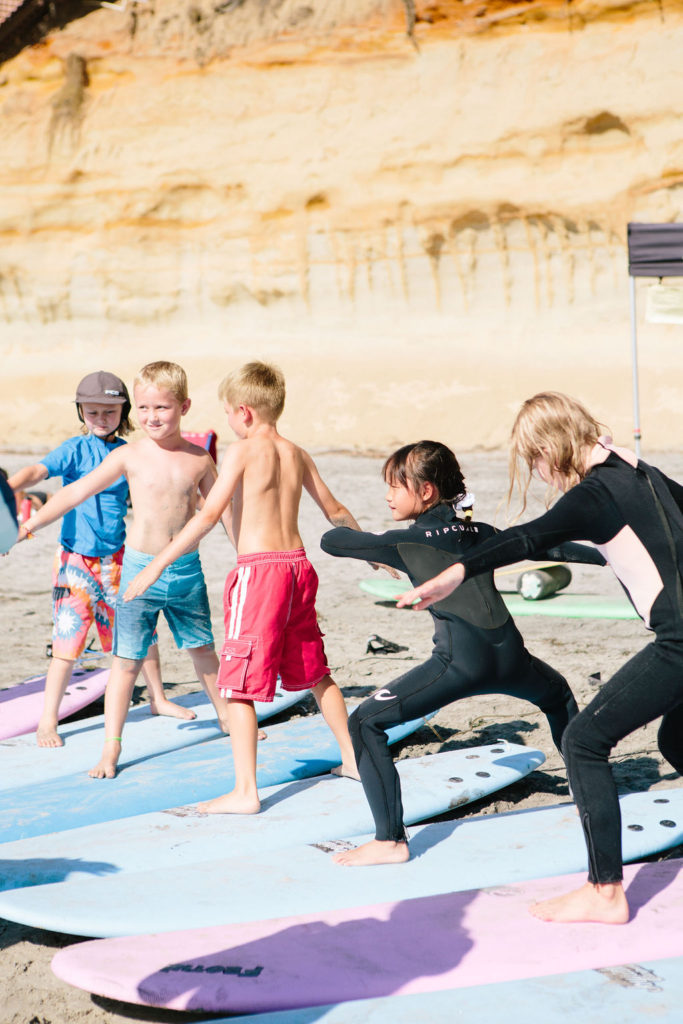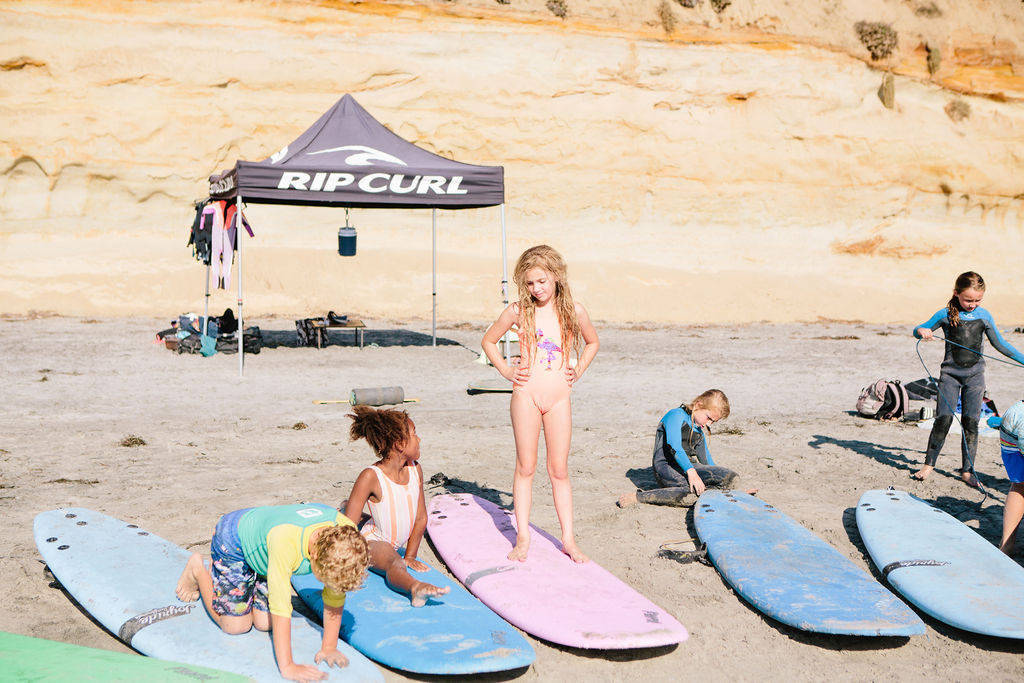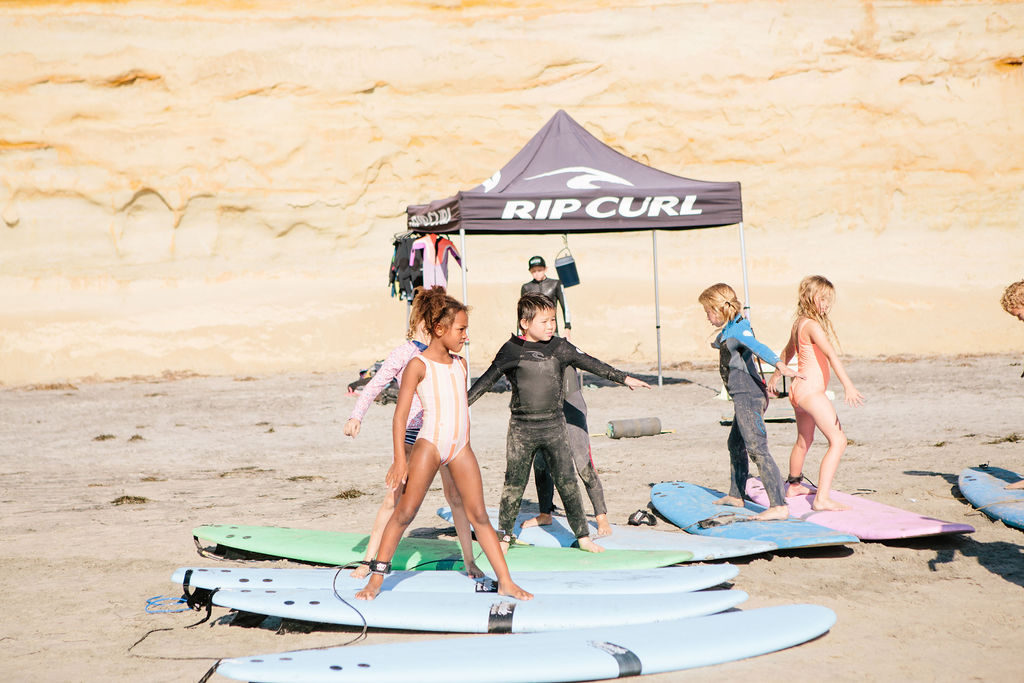 Look at how good they are!!! I'm so impressed! Can't wait to get my boys out on the water like this! Isn't this such a great idea for a party?! I love it!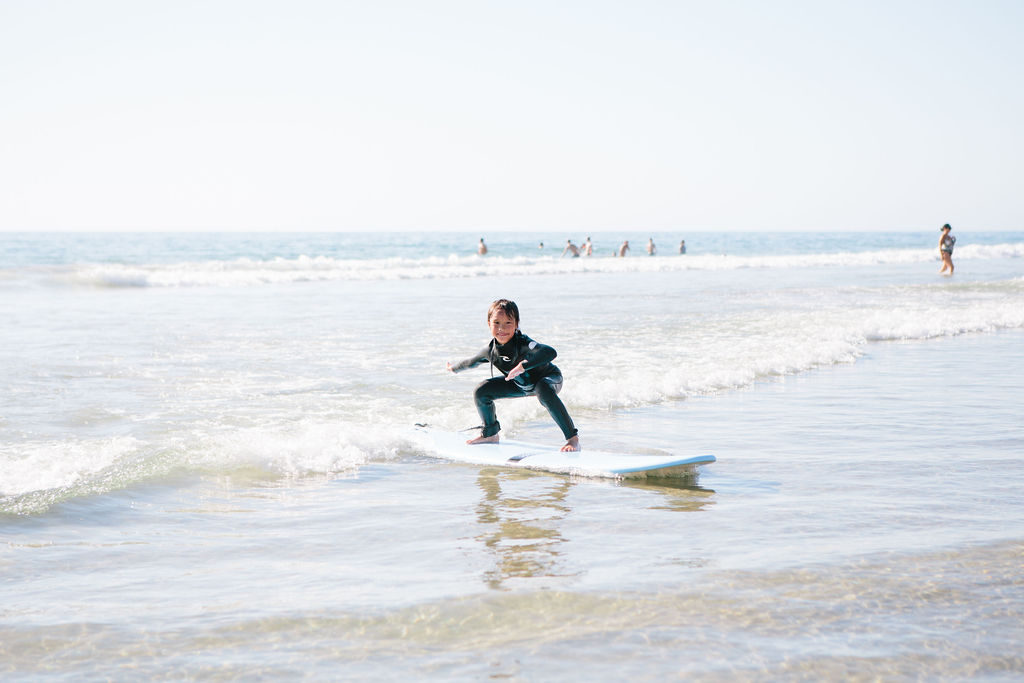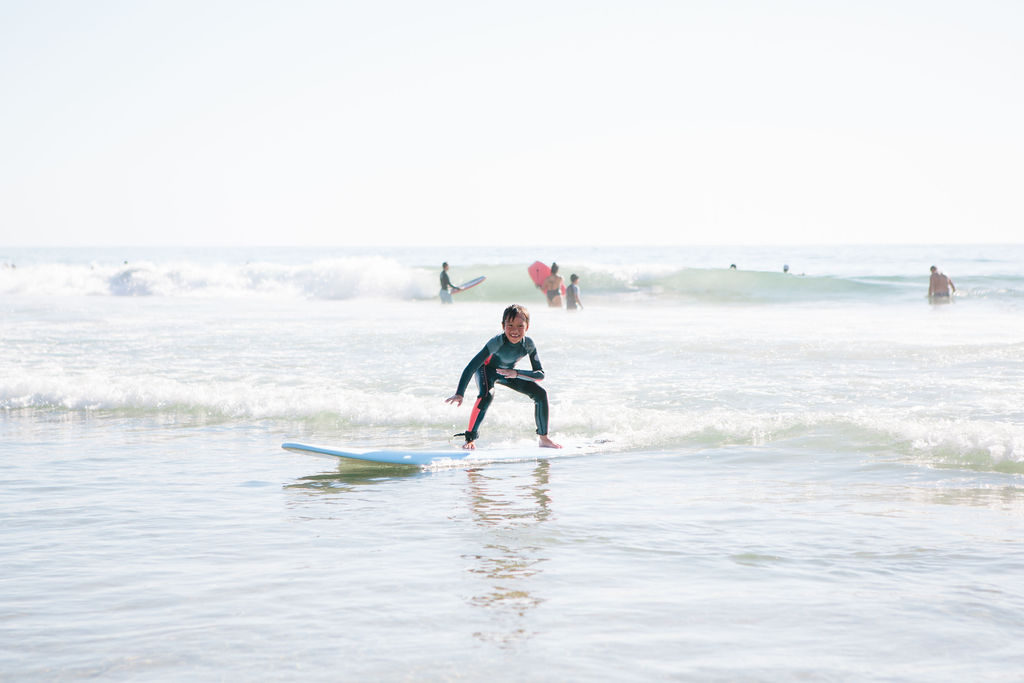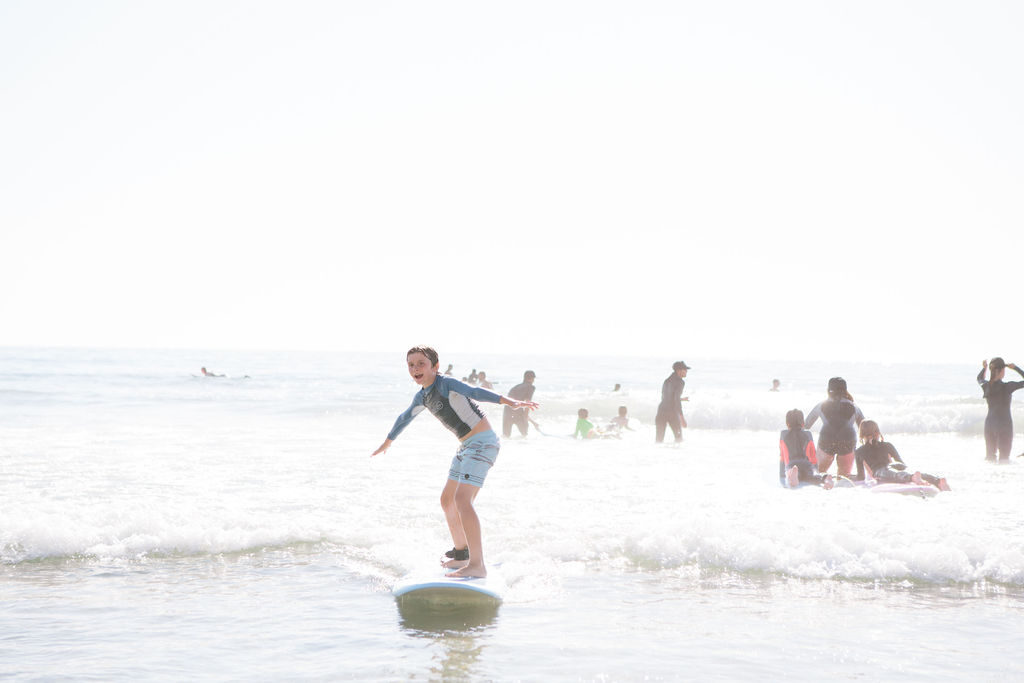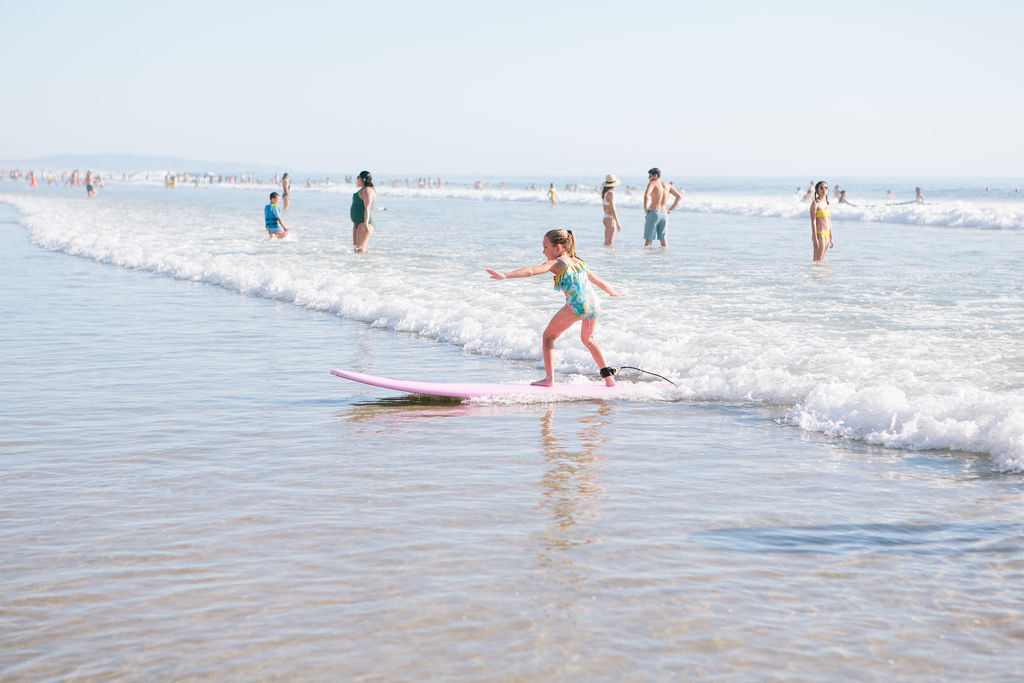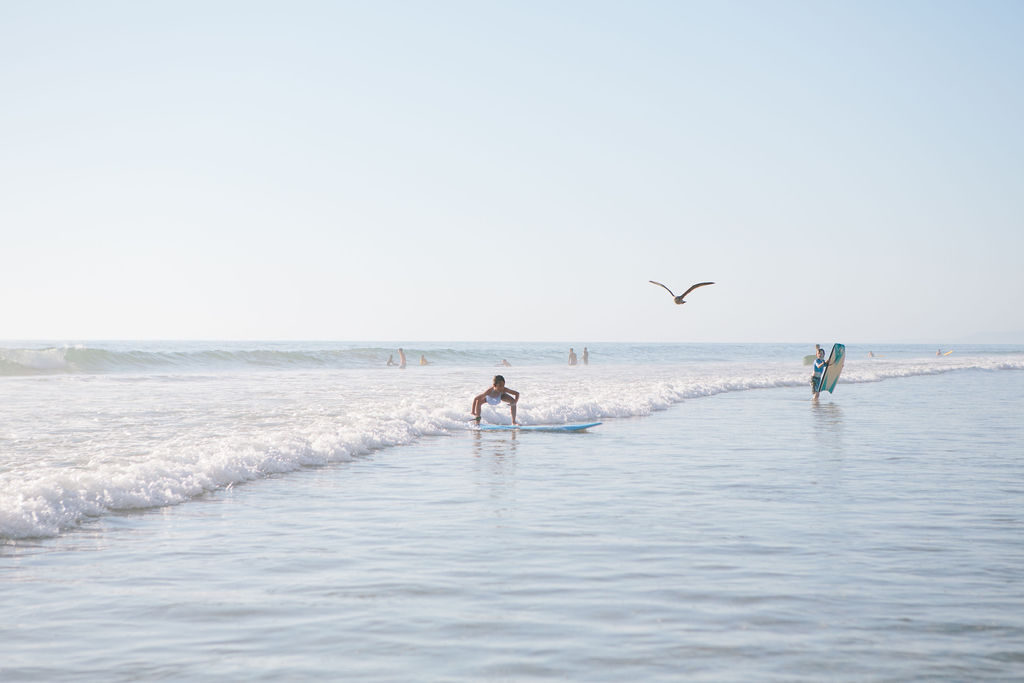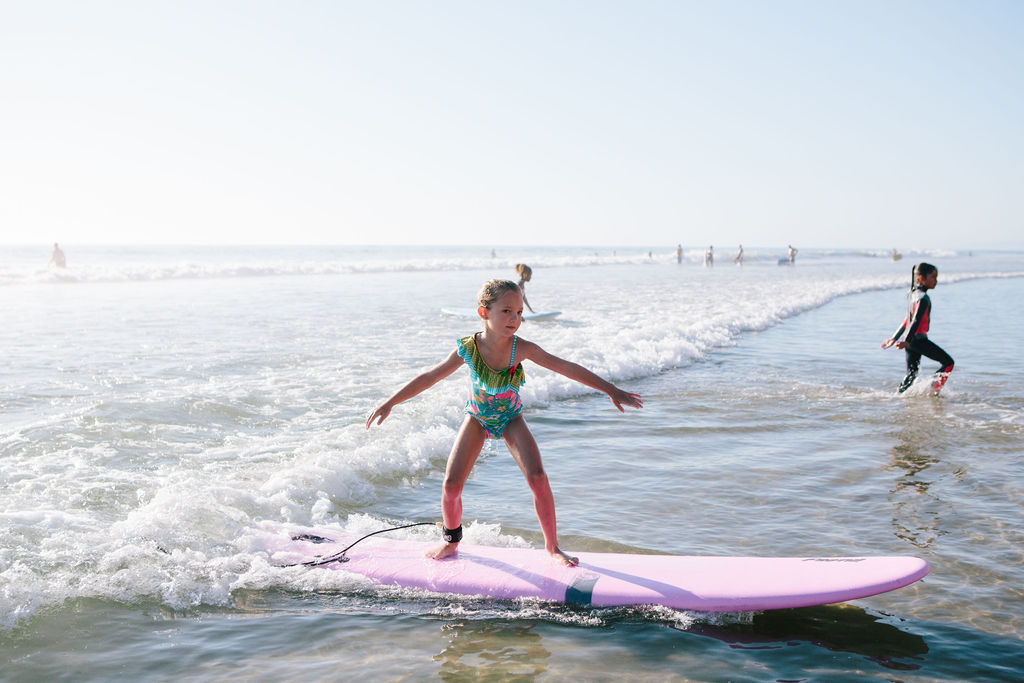 Of course we had to have some colorful beach themed desserts to go with all the fun. These cute desserts were all made by The Crimson Cake.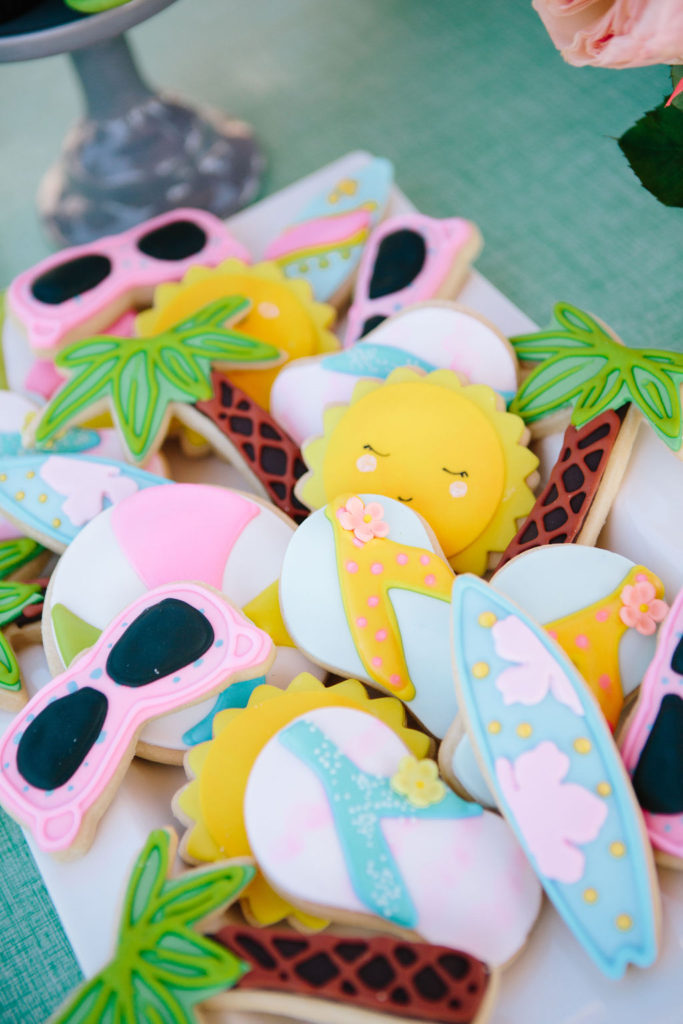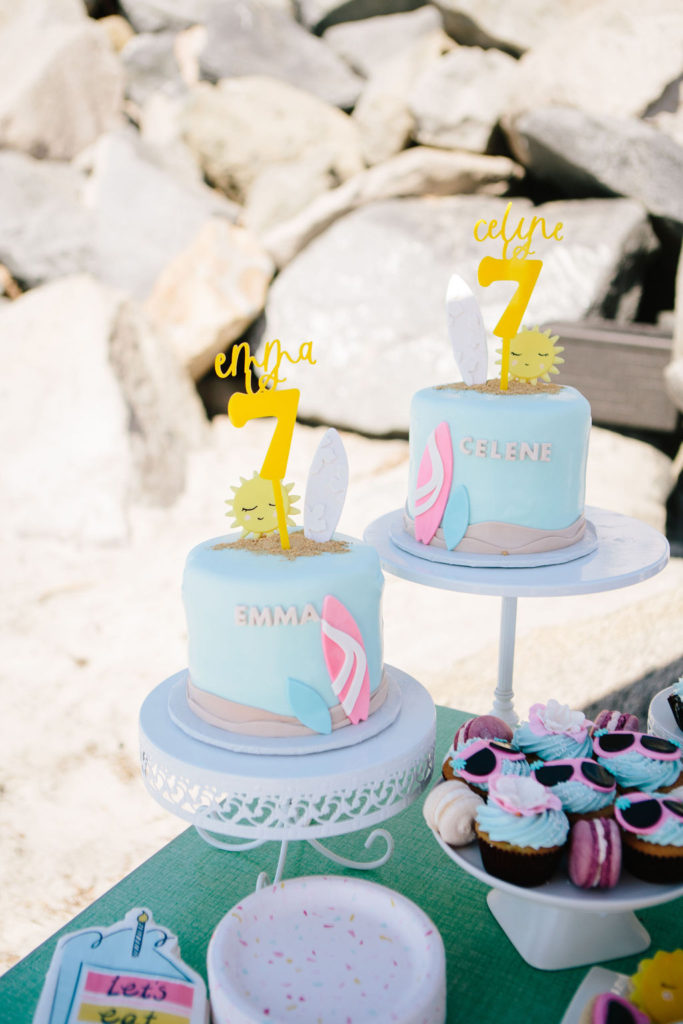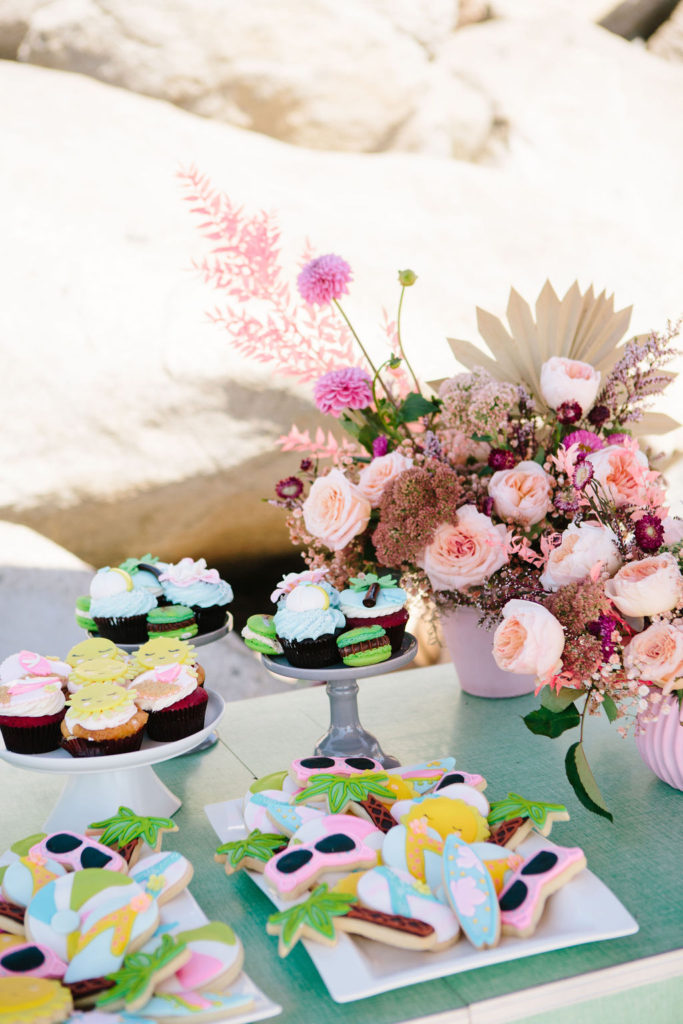 We love this family! Their girls are obviously everything to them and each birthday is better than the last! Happy birthday Emma & Celine!
xx
Jacquelyn