Holy Moly, can you believe it's October?! This year is just FLYING by, but I'm so excited that it's Halloween Time!!!! We've already sprinkled some Halloween fun last month but this month, we're going for it!! Starting with a fun little trip to the happiest place on Earth of course, DISNEYLAND!!!
I've been dying to share our love for Halloween Time at Disneyland, they go all out and it's just so festive and fun! Today I'm going to share some of our favorite spots at Disneyland during this time of year along with a few of our must haves to bring along! Plus, tomorrow we're doing something pretty spectacular… I'm sure you know what it is, but in the meantime… Let's take a little tour, shall we?!
Photos by our friend Kristin Taylor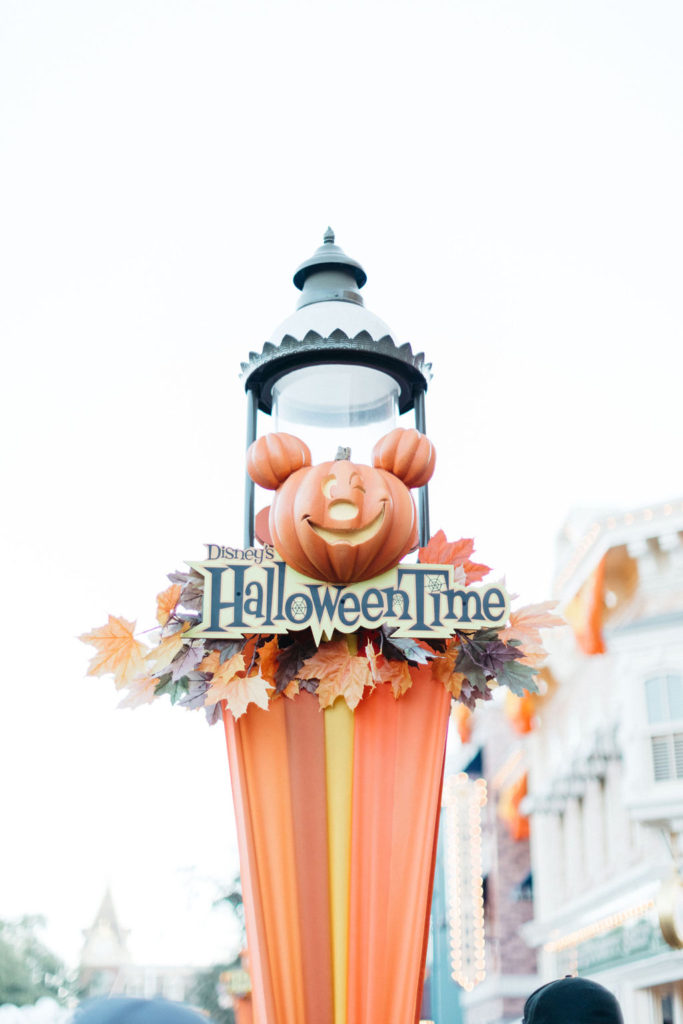 Let's just start with the entrance at the park! How fun are these pumpkin heads of our favorite characters?! Right when you enter the park you're feeling festive and ready for all the Halloween feels ahead!!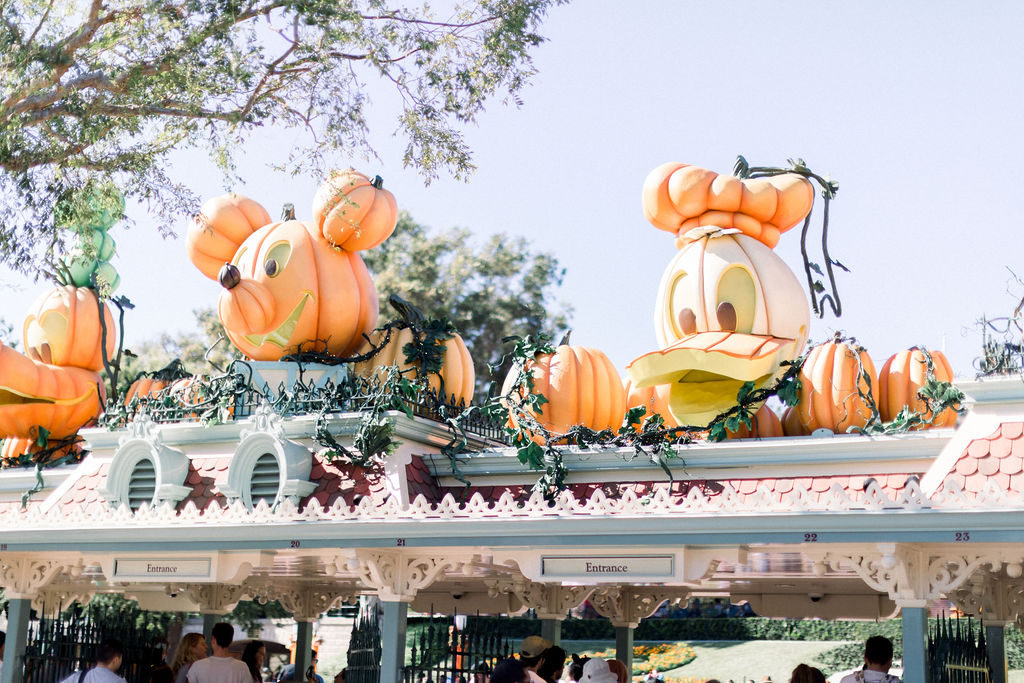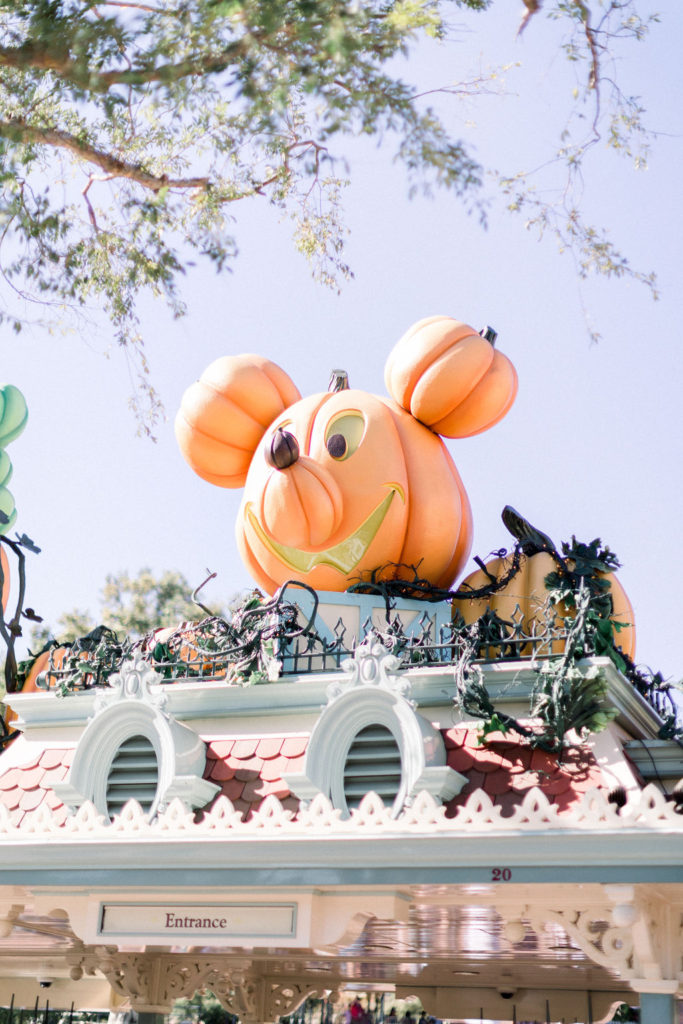 Main Street is one basically decked out, and I can't get enough of it!! Each shop and restaurant has their Halloween decorations up, and they are even serving some fun Halloween inspired treats! My kids favorites are always the different popcorn buckets you can buy, Mickey's orange pumpkin head was a hit!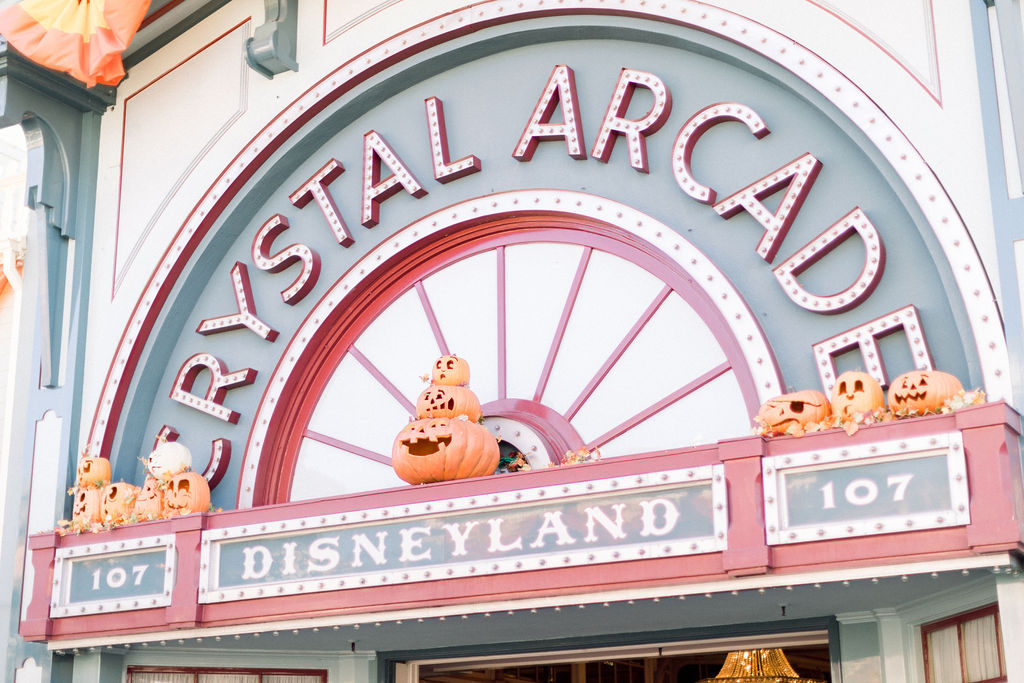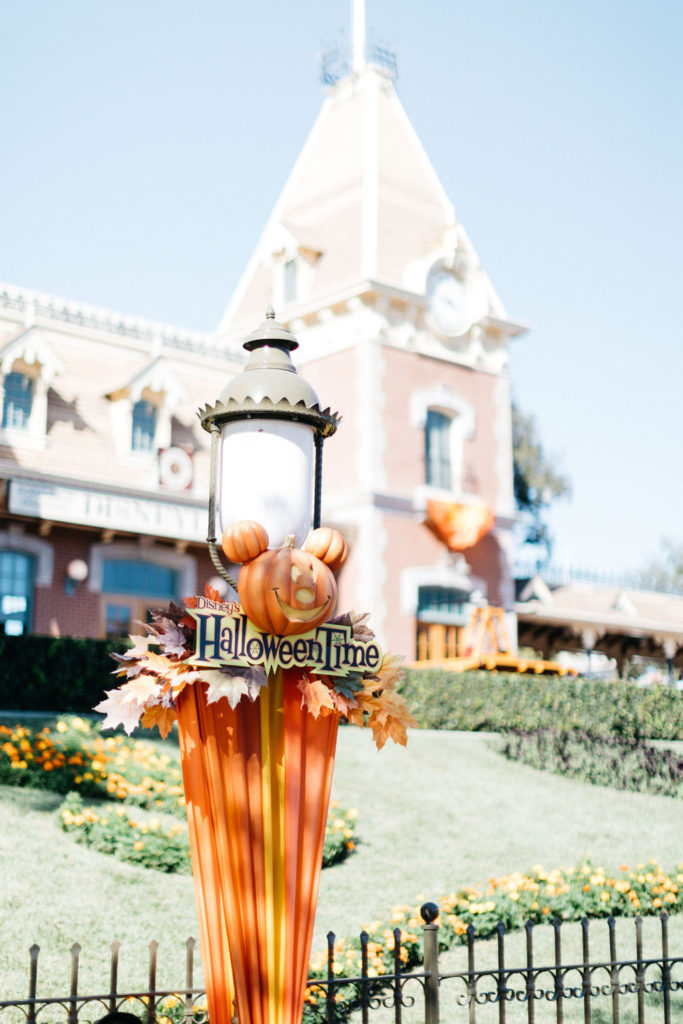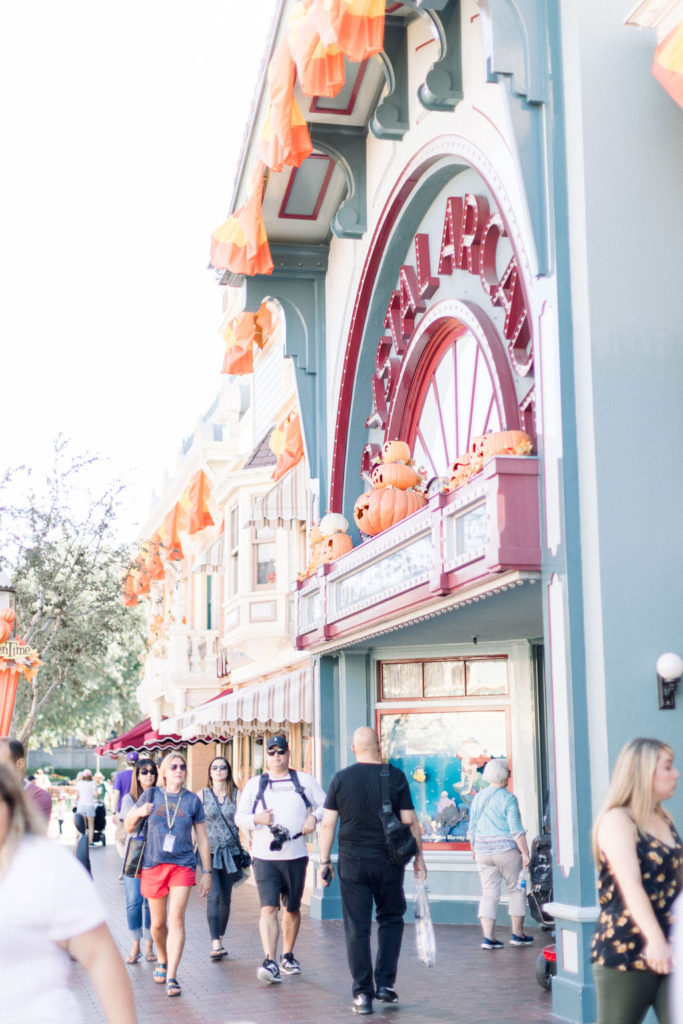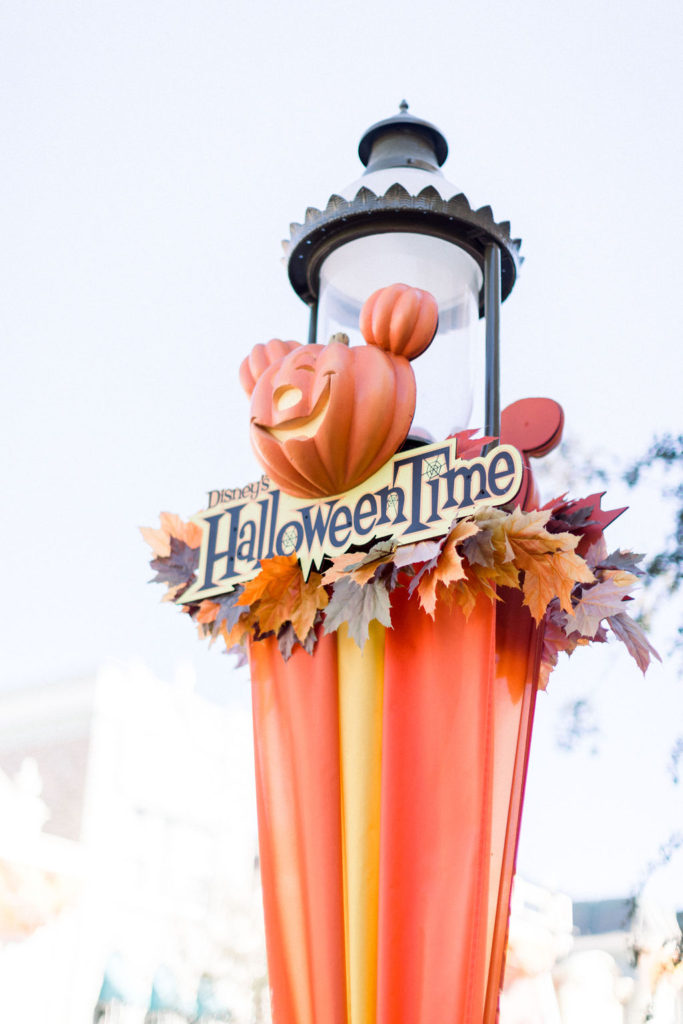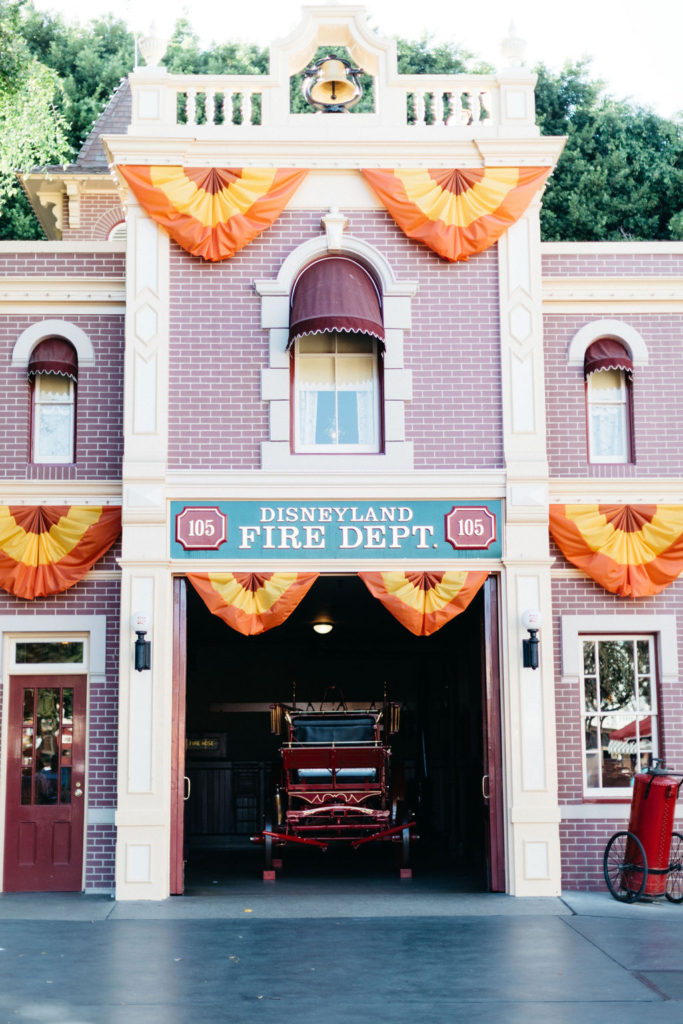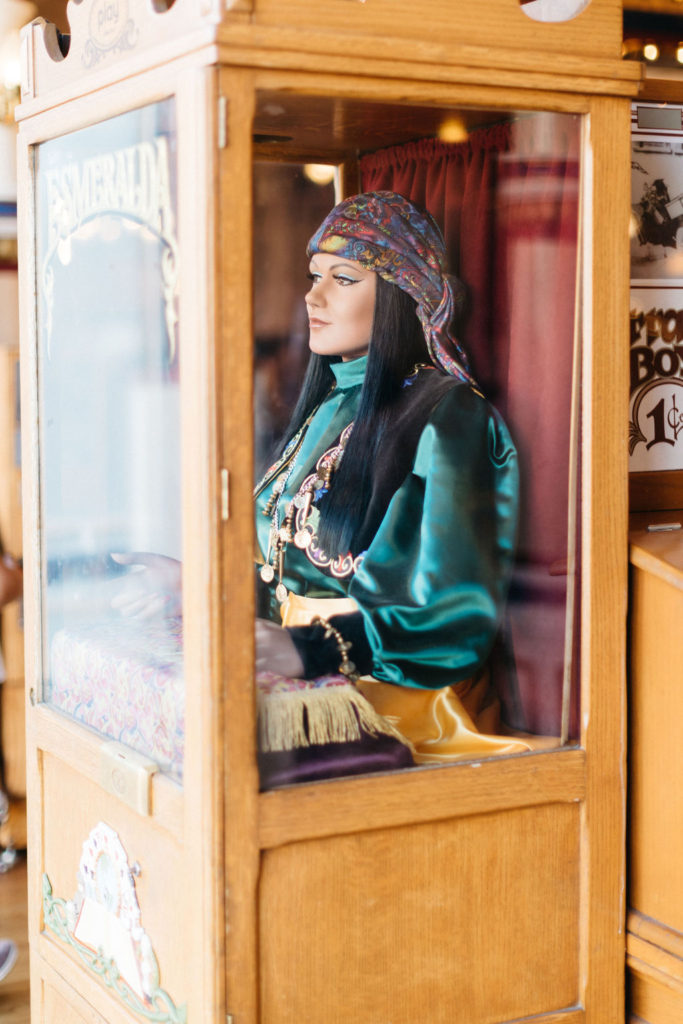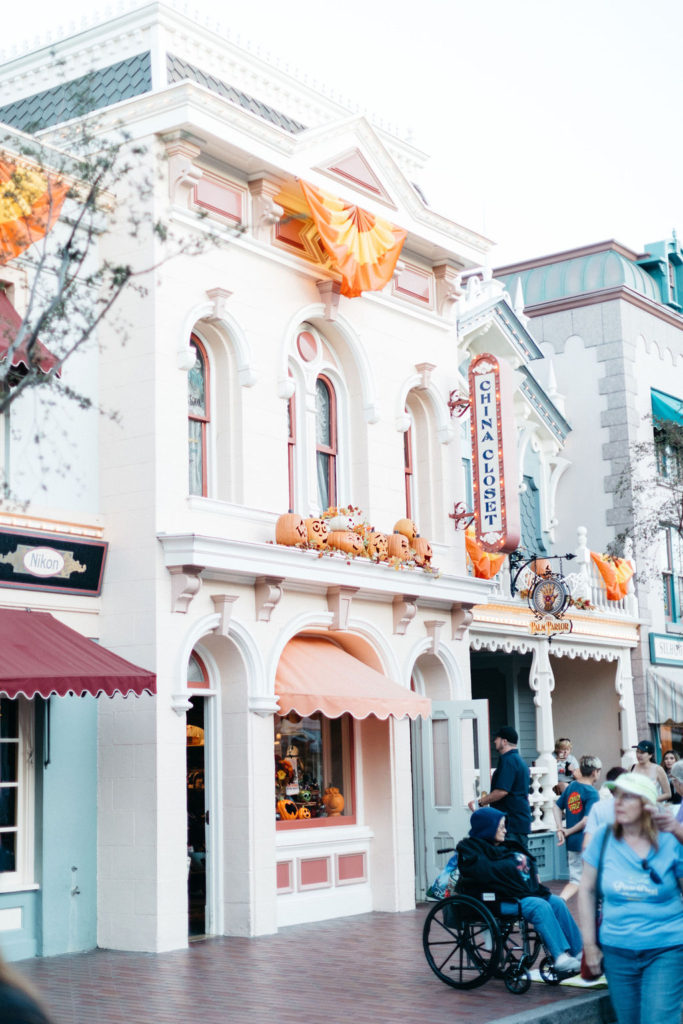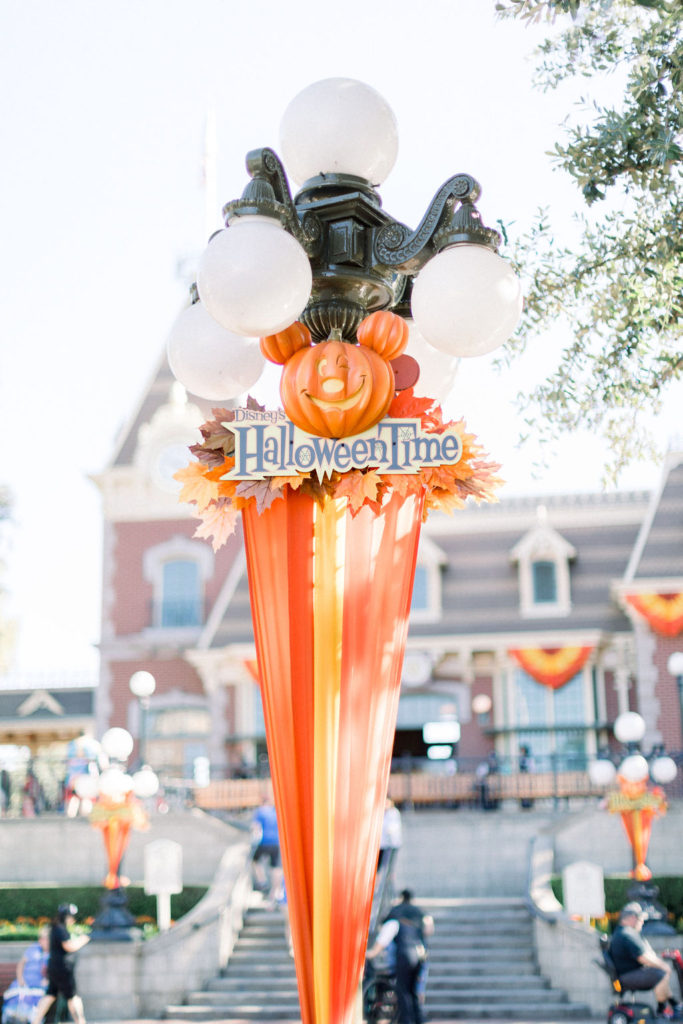 You've gotta get your photo in front of the Mickey Jack-O-Lantern!! The line is a bit long but worth the wait for that photo op!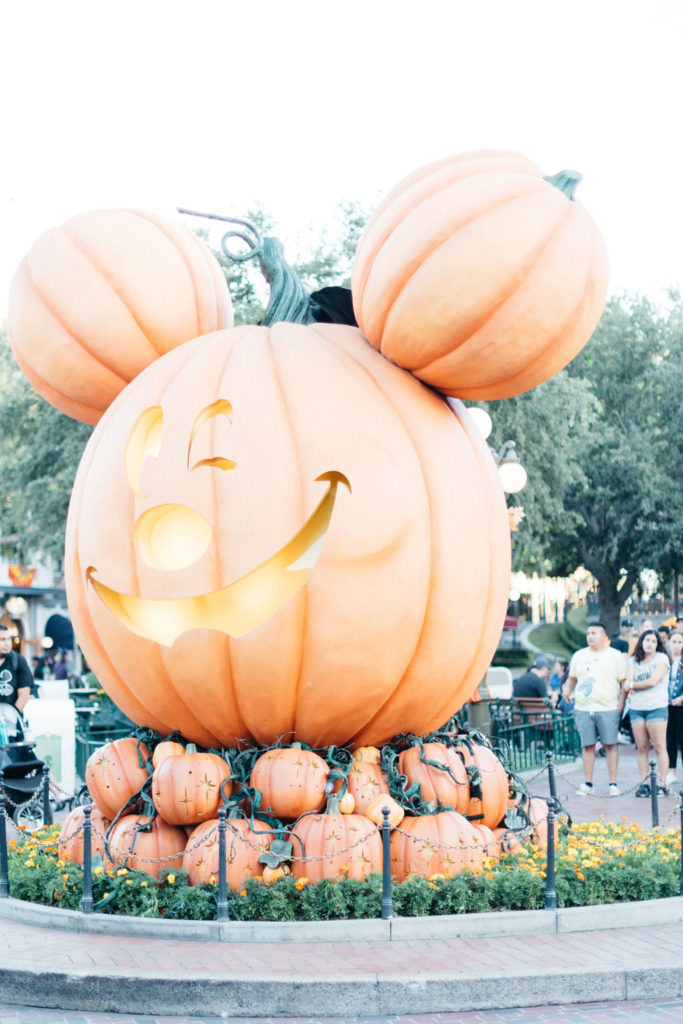 Now, the Haunted Mansion has got to be my FAVORITE!!! They deck it out in a Nightmare Before Christmas theme, it's only like this from Halloween to shortly after Christmas. It's my kids absolute favorite as well, we can't get enough of Jack Skellington and Sally in our house! If you're lucky you'll even see Jack and Sally wandering around outside!!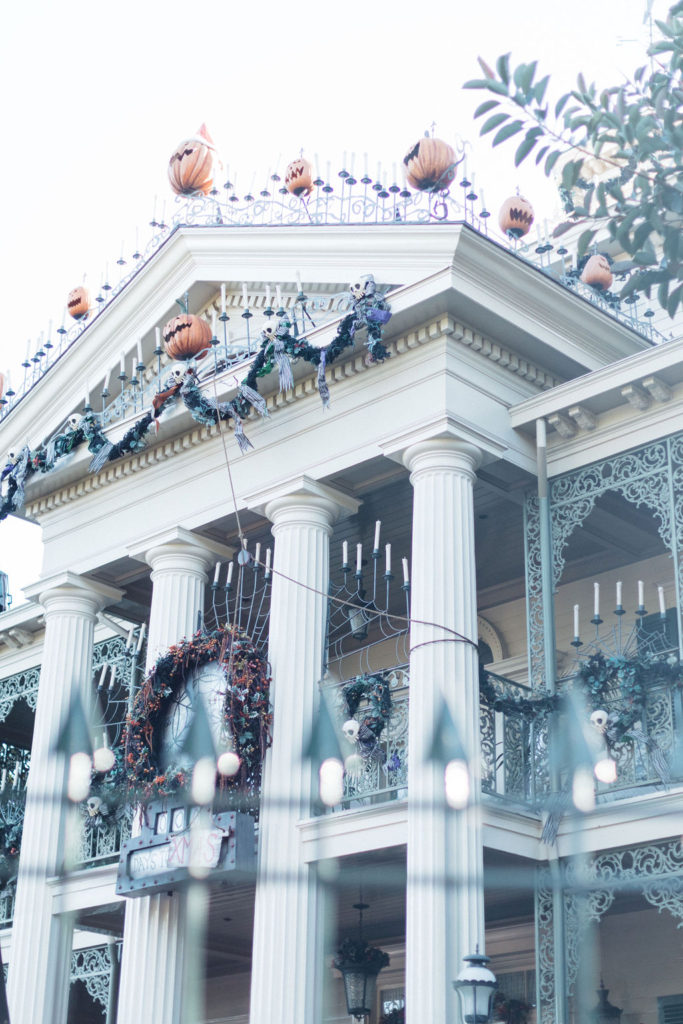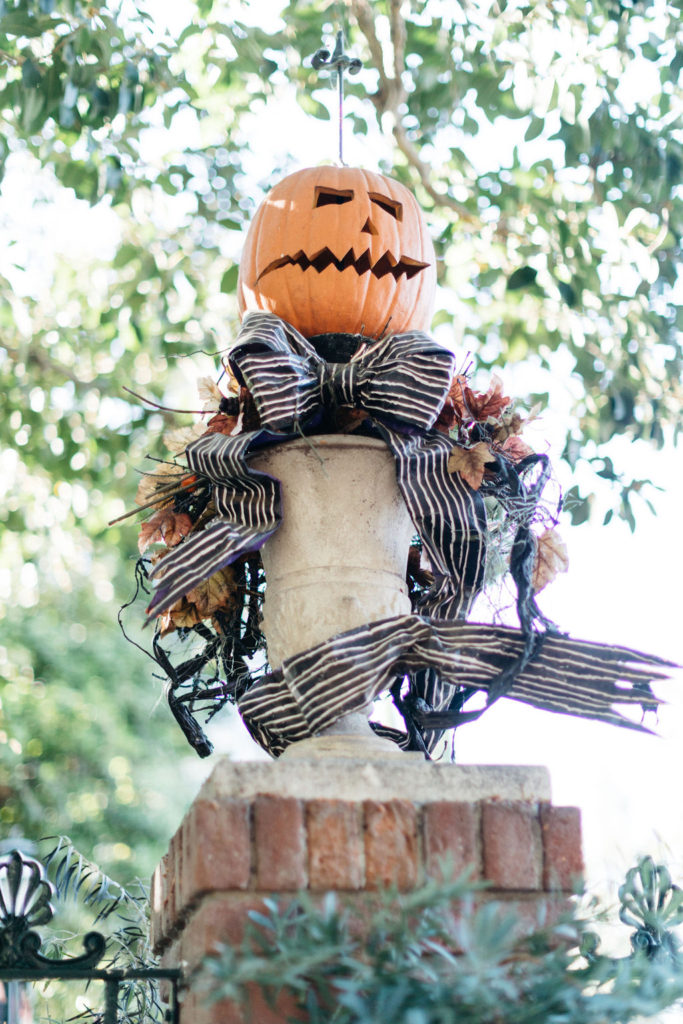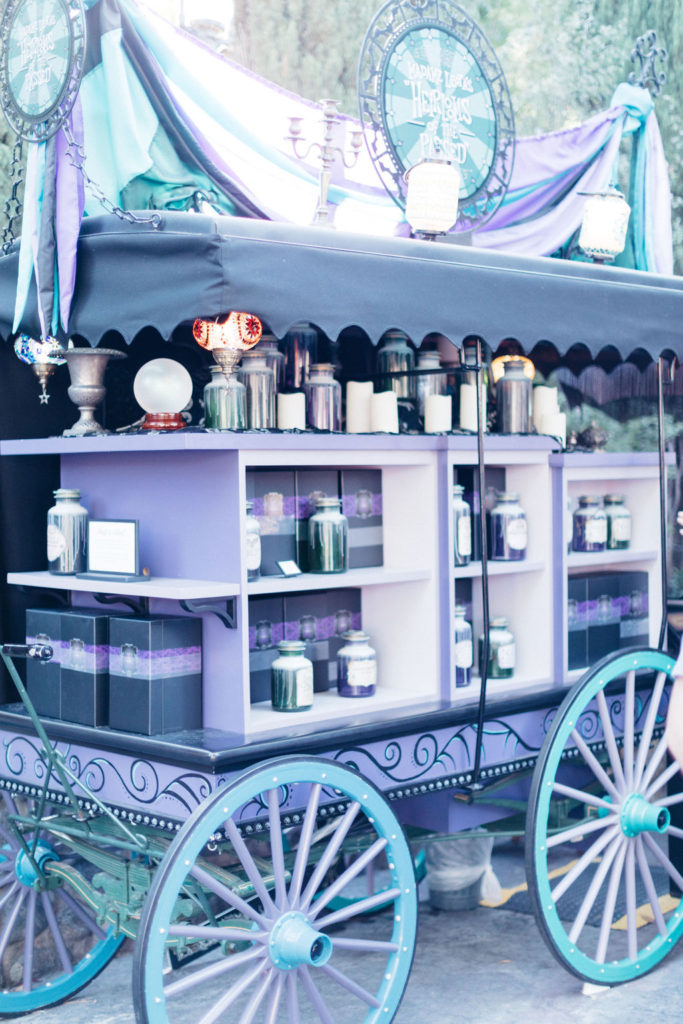 Even the balloons are festive!!!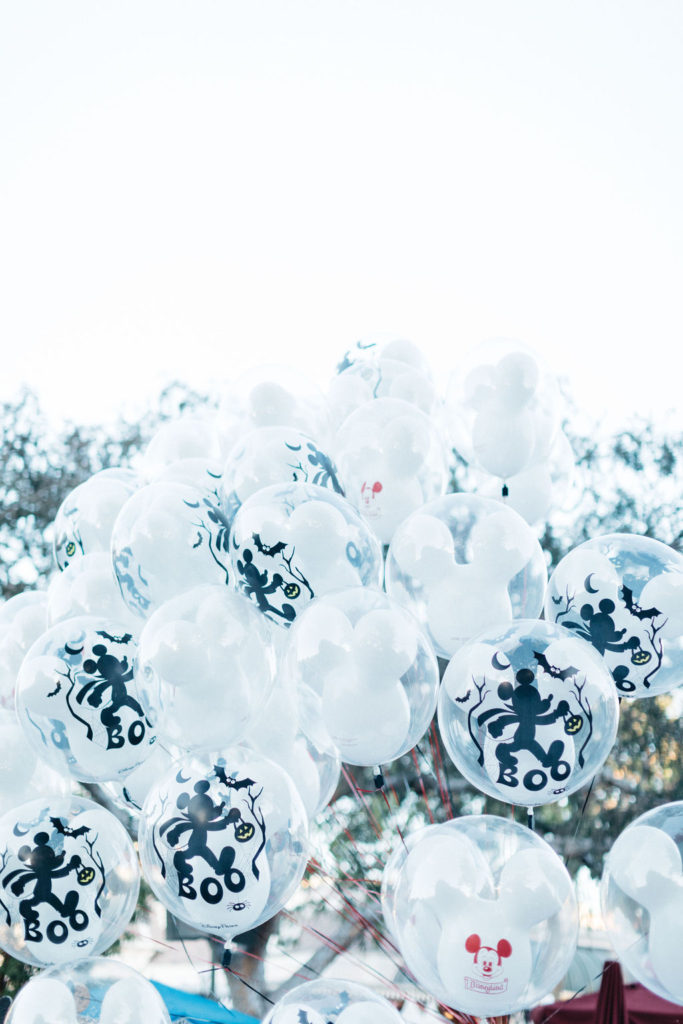 Leah and I met up for some Halloween Time fun with our littles after school! The Halloween decorations go up the first week of September and then come down after October 31st. So you have about 2 months to head get in on the festivities!! I also like this time of year because it's not too busy, especially if you go during the day!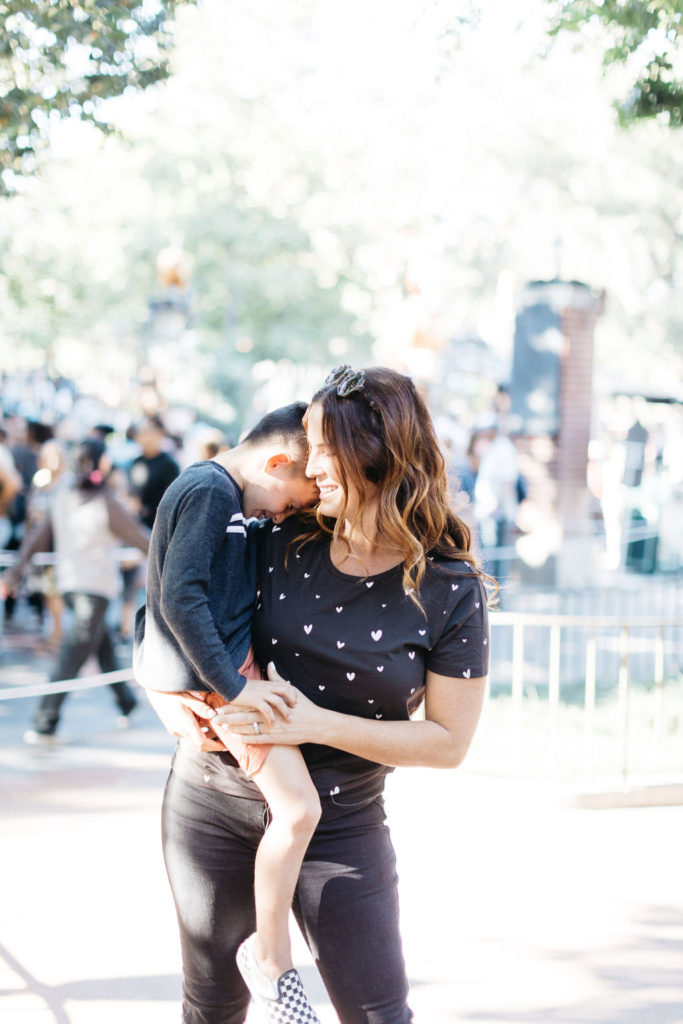 We came dressed and ready in our Halloween colors! Chaser always has the softest tees and fun festive prints and colors. You know our love for them runs deep!
The boys also wore their Seaesta Surf shorts, she has some great new options including the walking shorts in this rad rust color Court is wearing. Just in time for Halloween! I wish I had worn shorts that day, it was H-O-T!!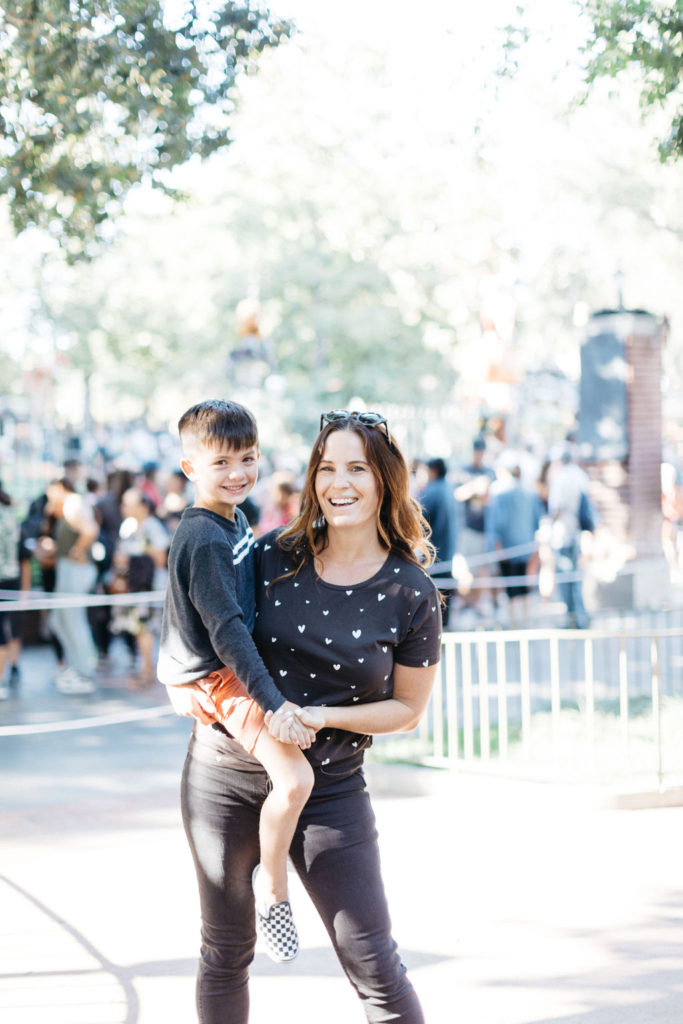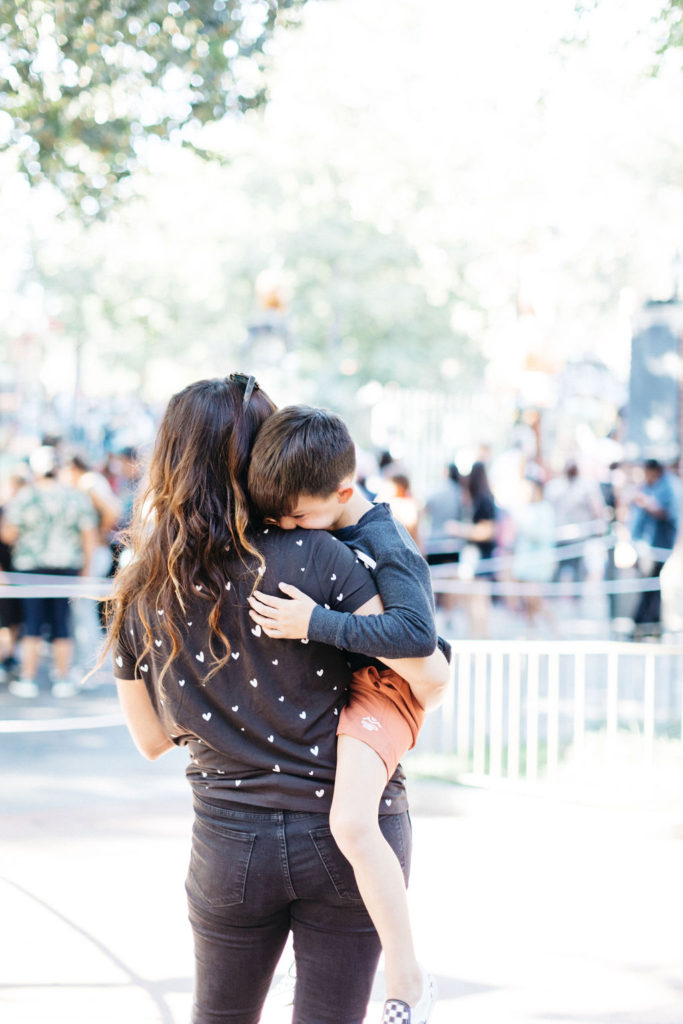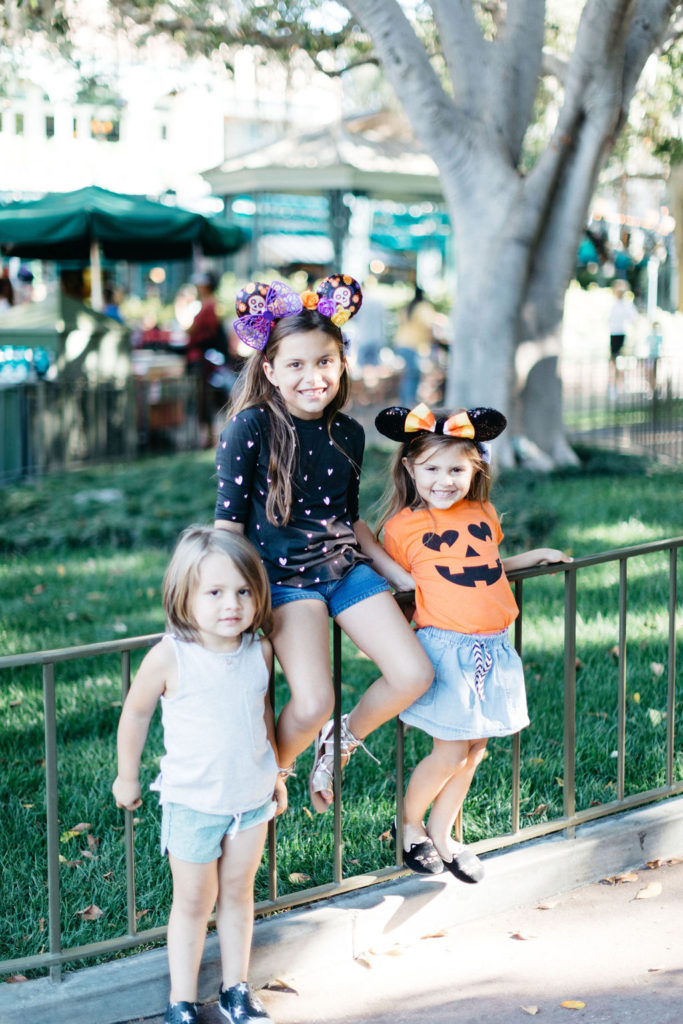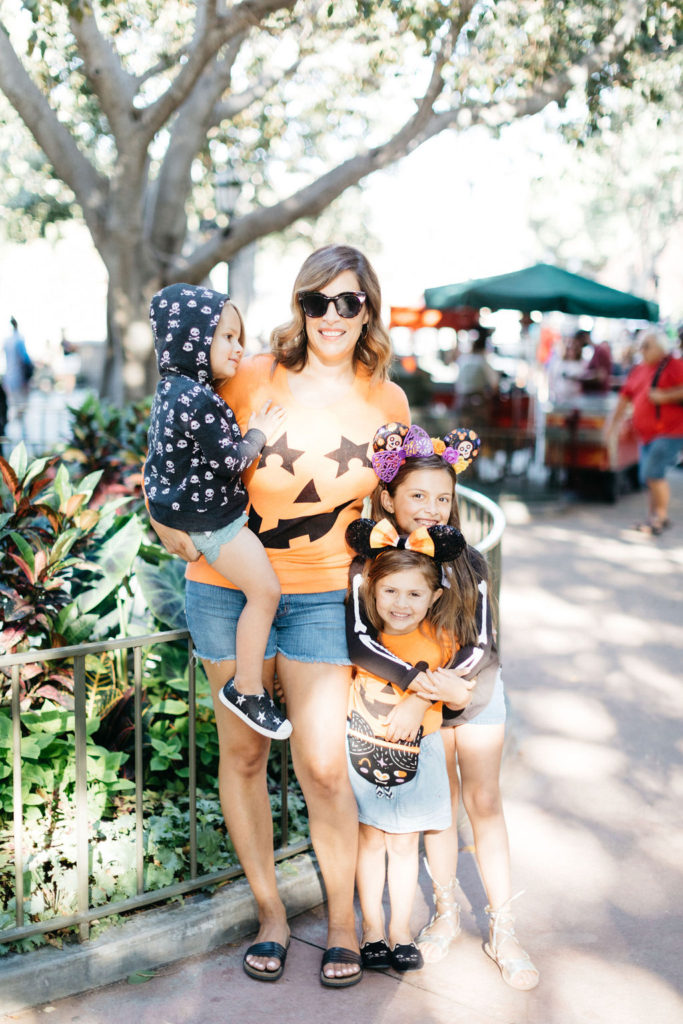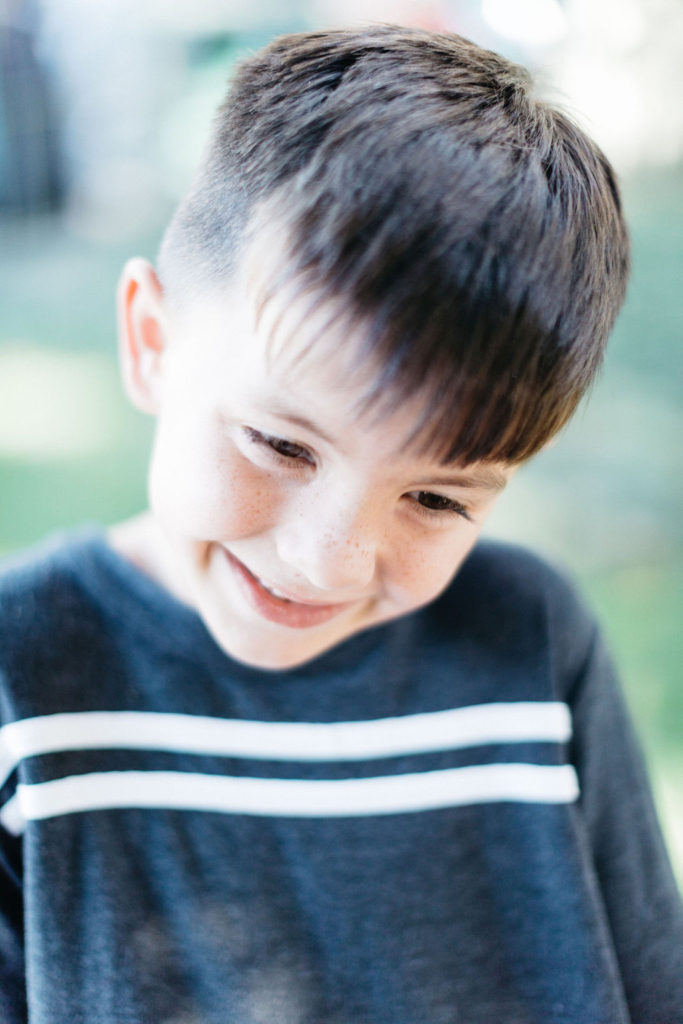 These two are getting so big and only wanting to go on the roller coasters and big kid rides, what happened to our babies?!
Isla is so adorable wearing her pumpkin Chaser tee and this adorable Lovelane Designs Bat Belt Bag! Can you even with that thing?! It's so adorable and the perfect accessory for the Halloween season!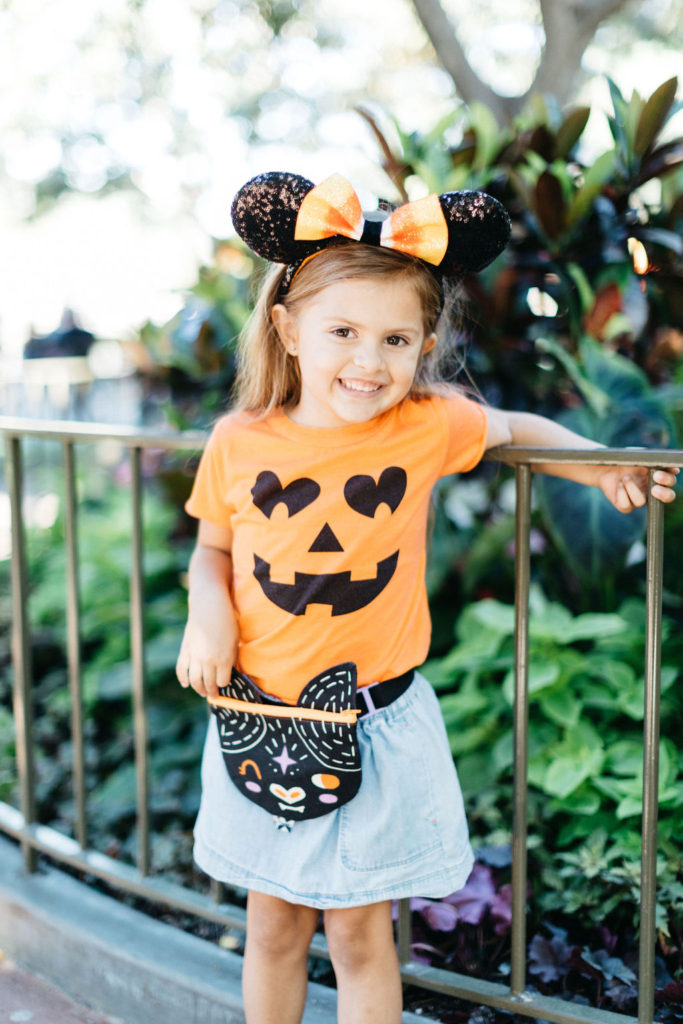 Another fun treat at Disneyland?! All of the Halloween paraphernalia they sell like these cute Mickey Ears! I loved Edie's Coco themed ones!!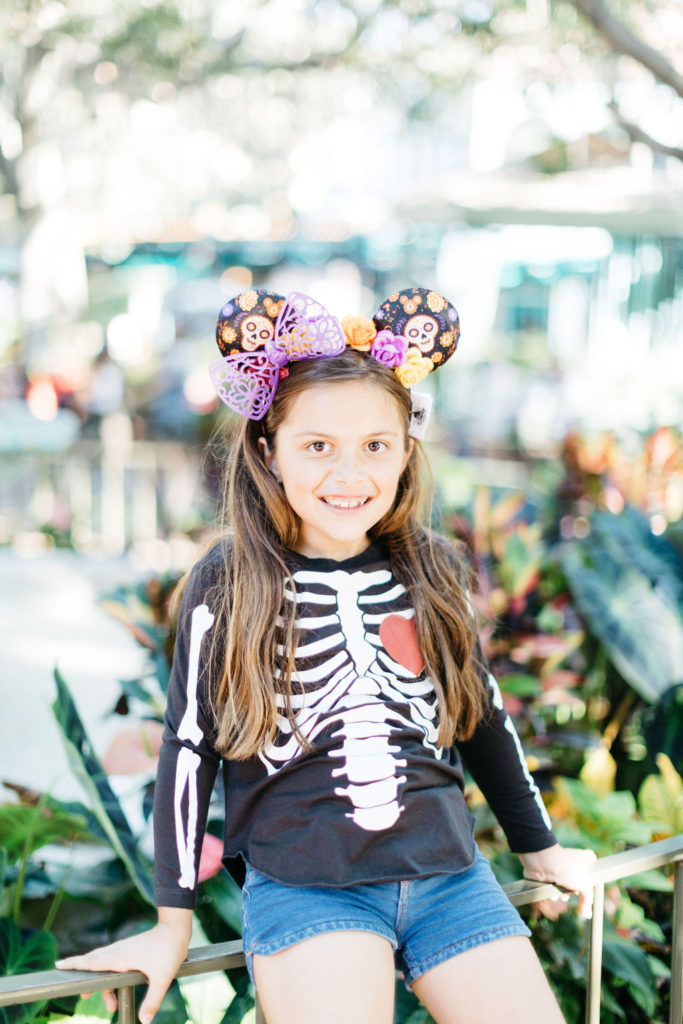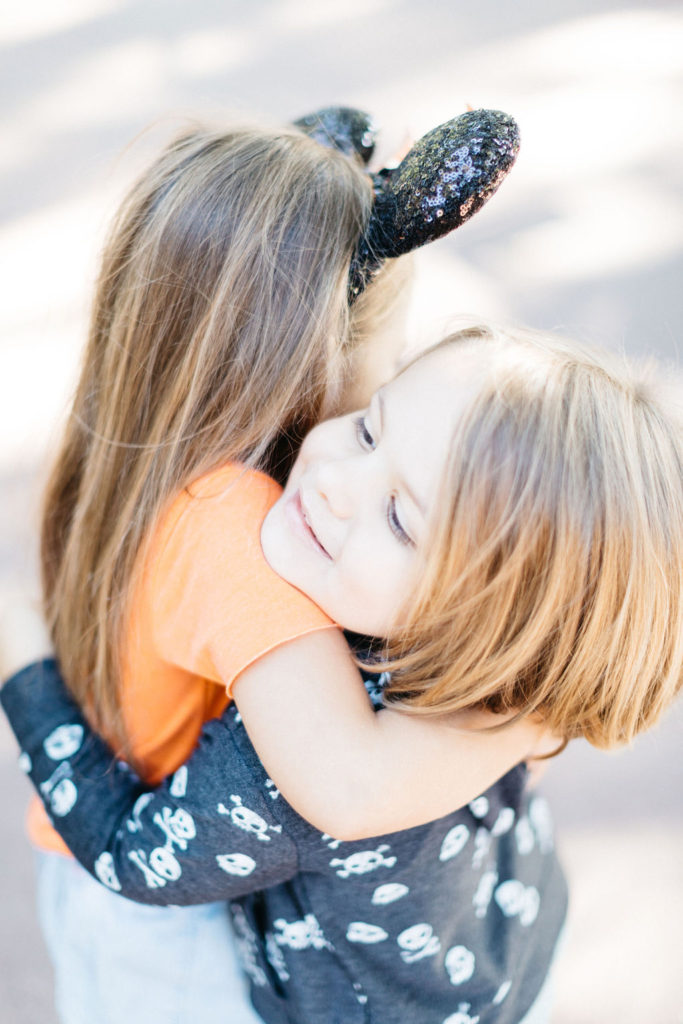 Crazy decided to wake up from his nap and join us!!!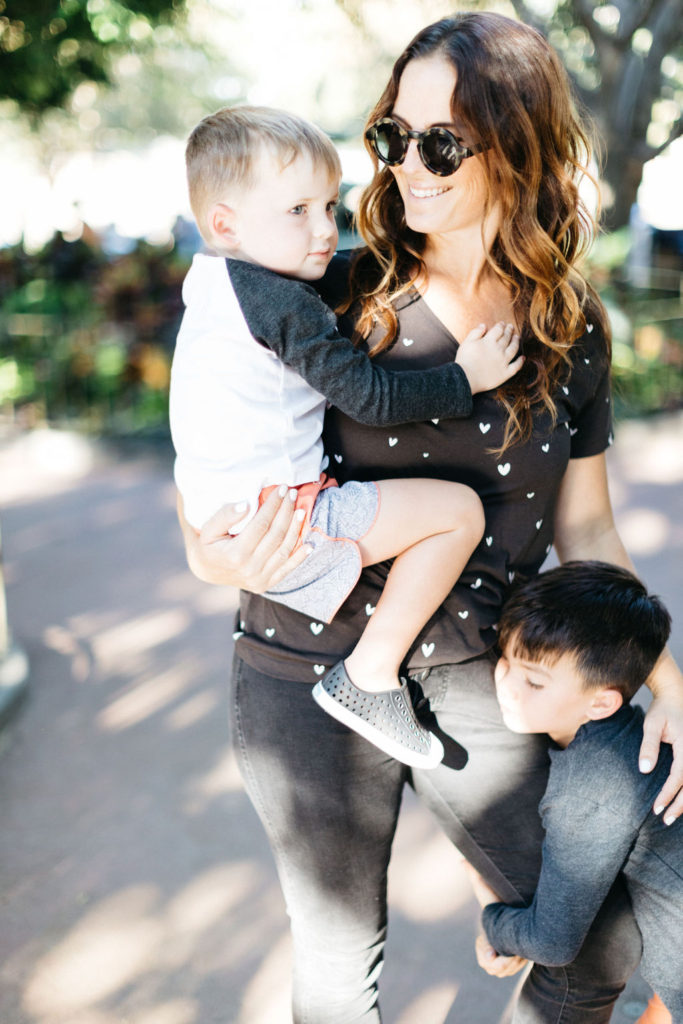 He needed some extra cuddles though before he was ready to join everyone! I always pack a Gunn & Swain blanket with me for any Disney visit. They come in hand for sitting and waiting for parades or rides, and they are also great for when it gets a little chilly at night!
Another must have for any Disney day is a great bag! Any mom knows that!!! Our favorites are from Petunia Pickle Bottom! They have so many fun Disney prints, including this new Metallic Mickey that launches in a few weeks. They have everything you need including a cooler bag for snacks and treats. Helping one mom out at a time with these lifesaving bags I tell ya!!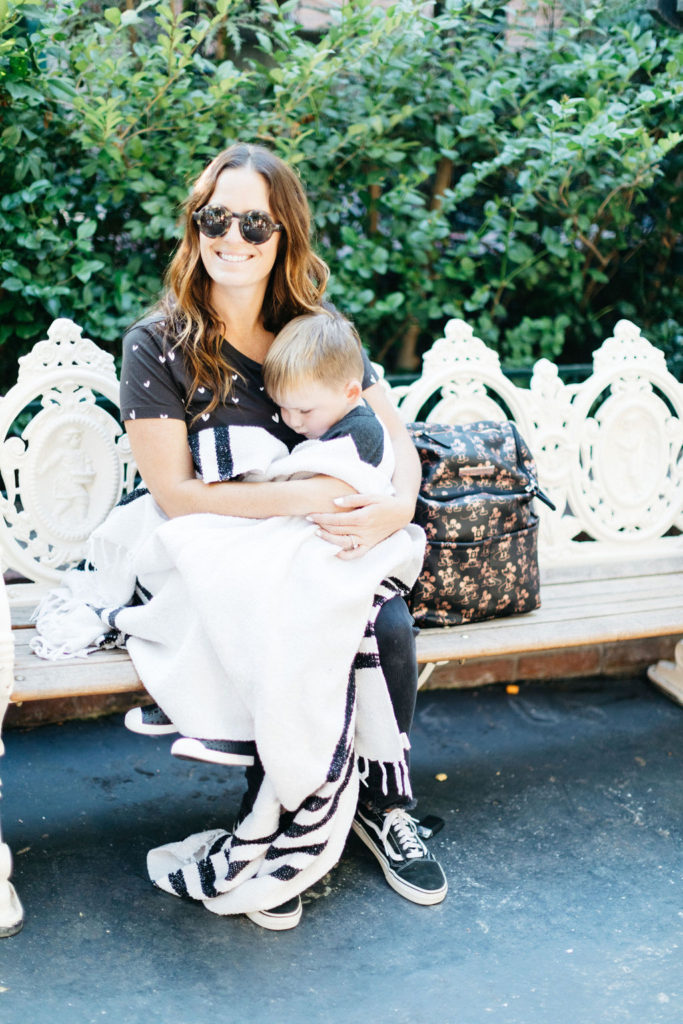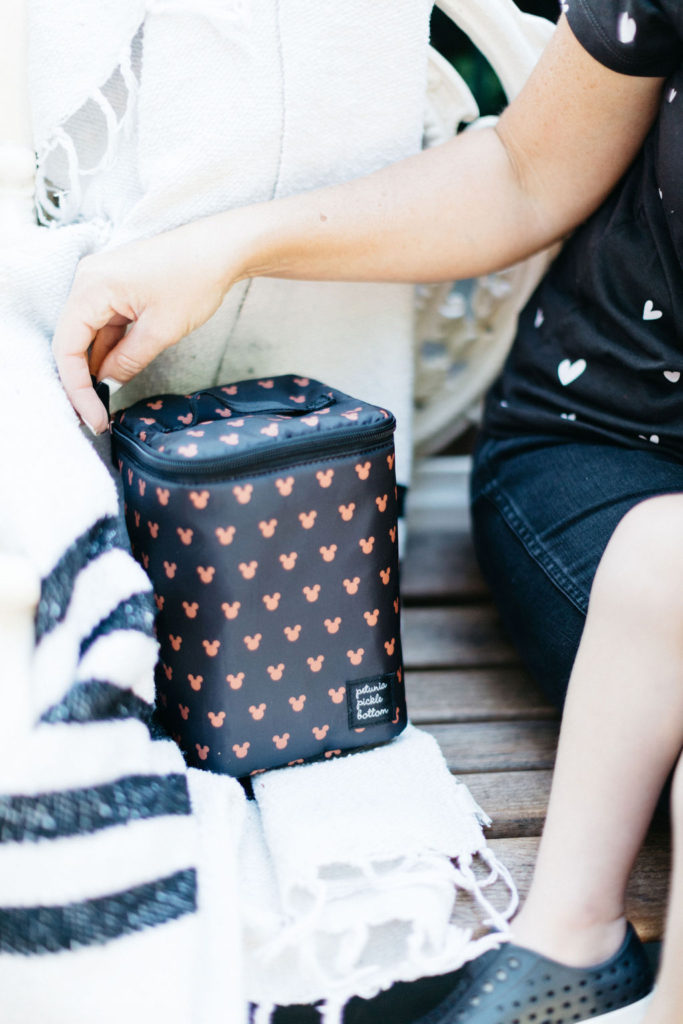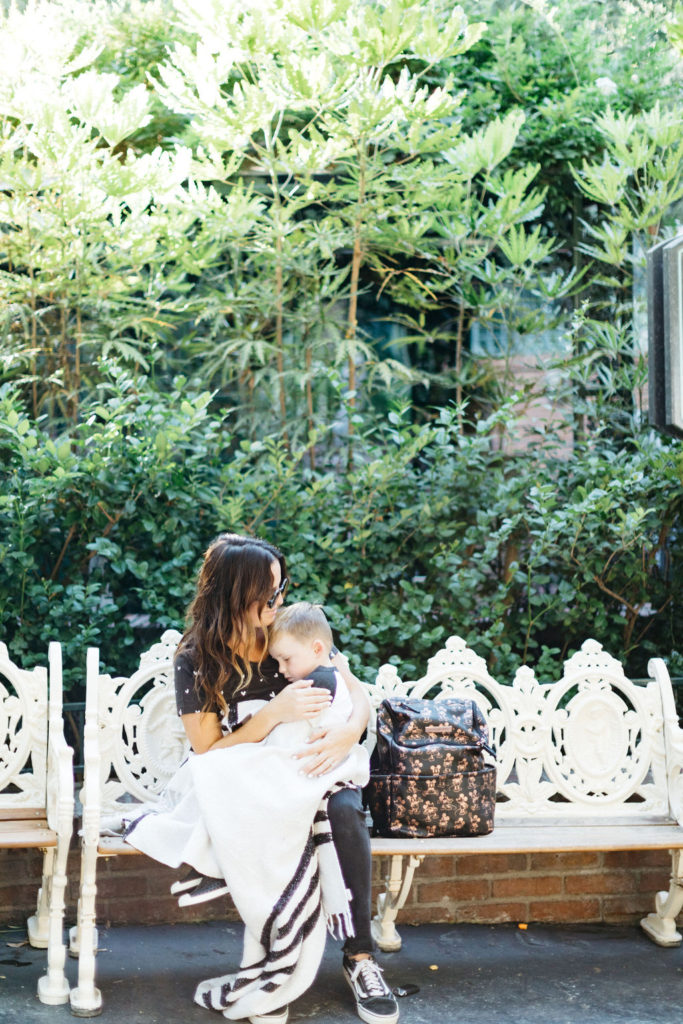 I chose this fun backpack style, it's called the Method Backpack. It is so perfect for packing all the things!! I love that I can just throw it on and wear it easily as well.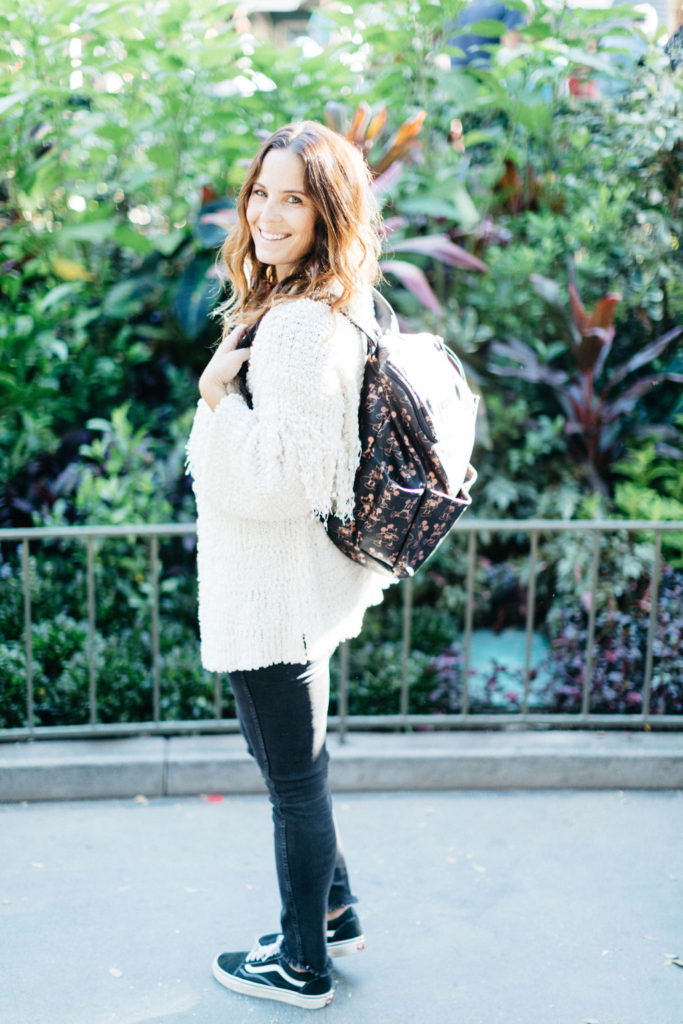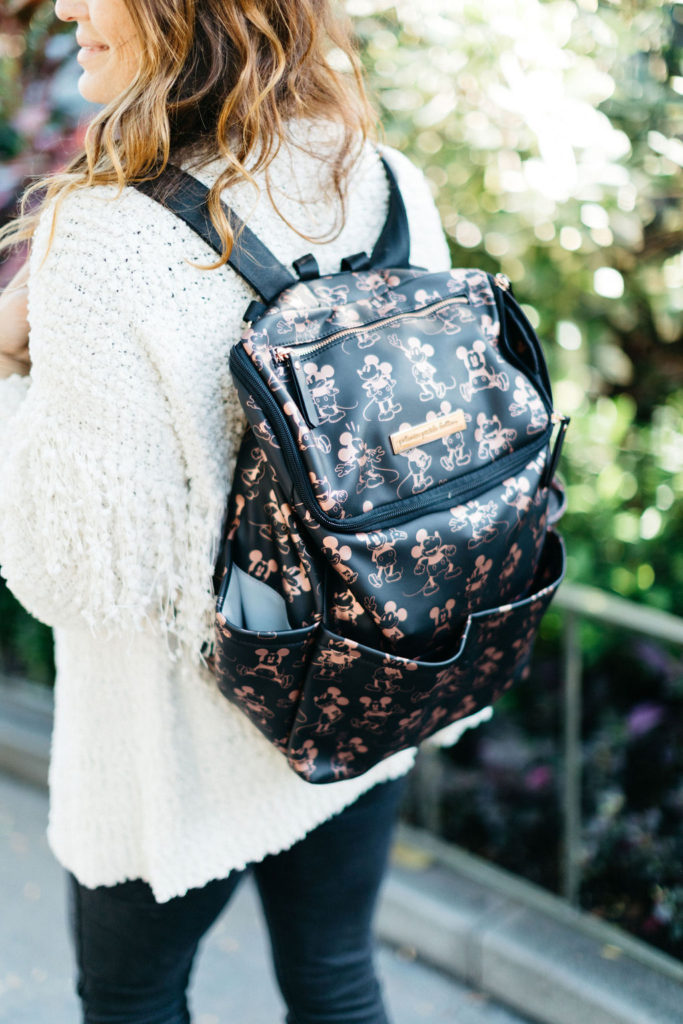 Leah chose the Downtown Tote, and manages to carry all of her three little ones necessities in it!! Now that's a great bag!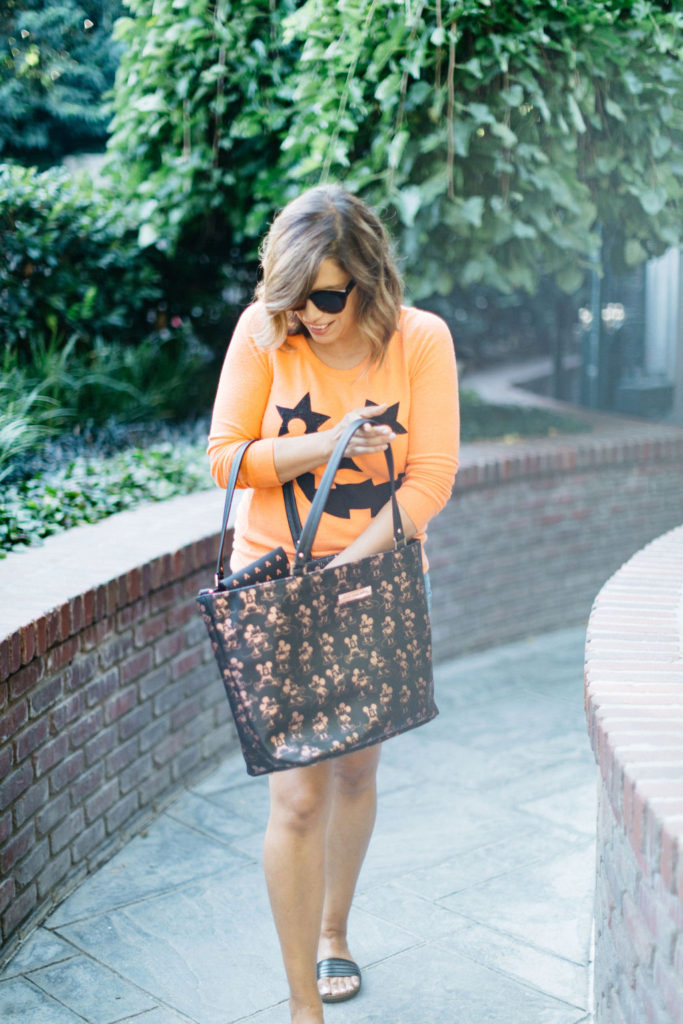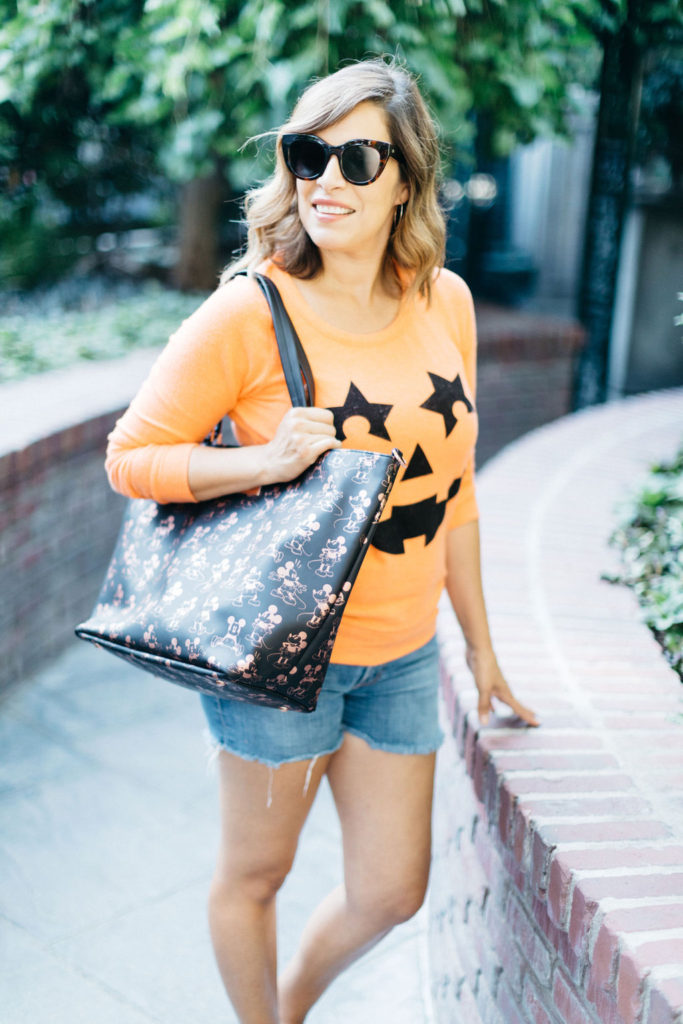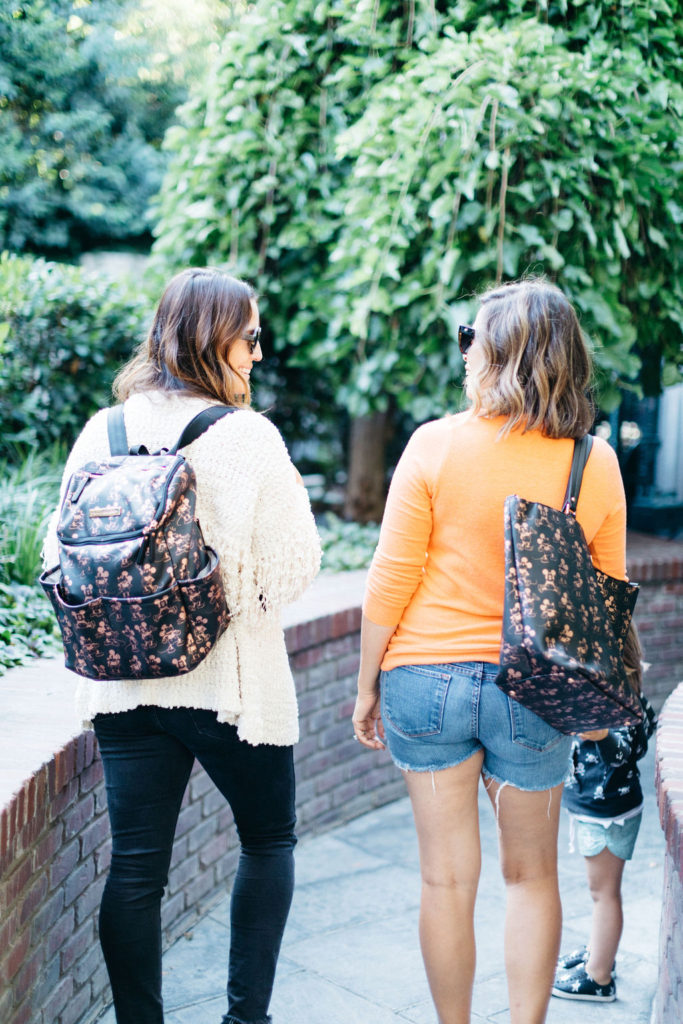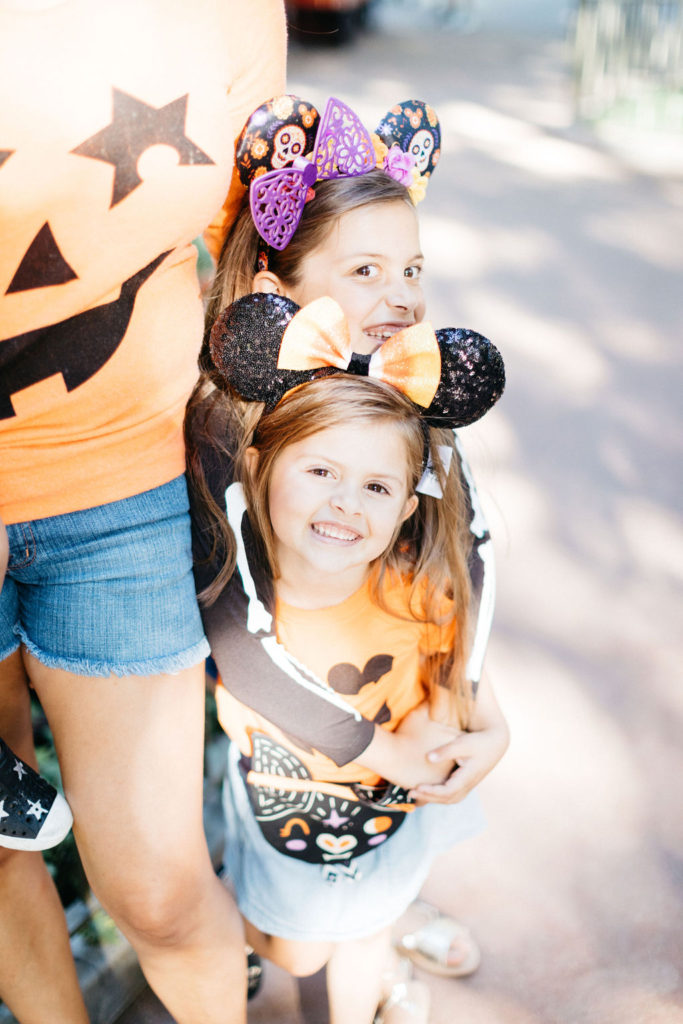 Another amazing part of Halloween Time at Disneyland is seeing all of the villains walking around! We just happened to run into Dr. Facilier aka, Shadow Man from Princess & The Frog! The kids were a little unsure, haha, but then warmed up to him!
I love seeing Mickey, Goofy, Minnie, Pluto, Donald, and the rest of the game in their Halloween costumes as well! They are all so darn cute!!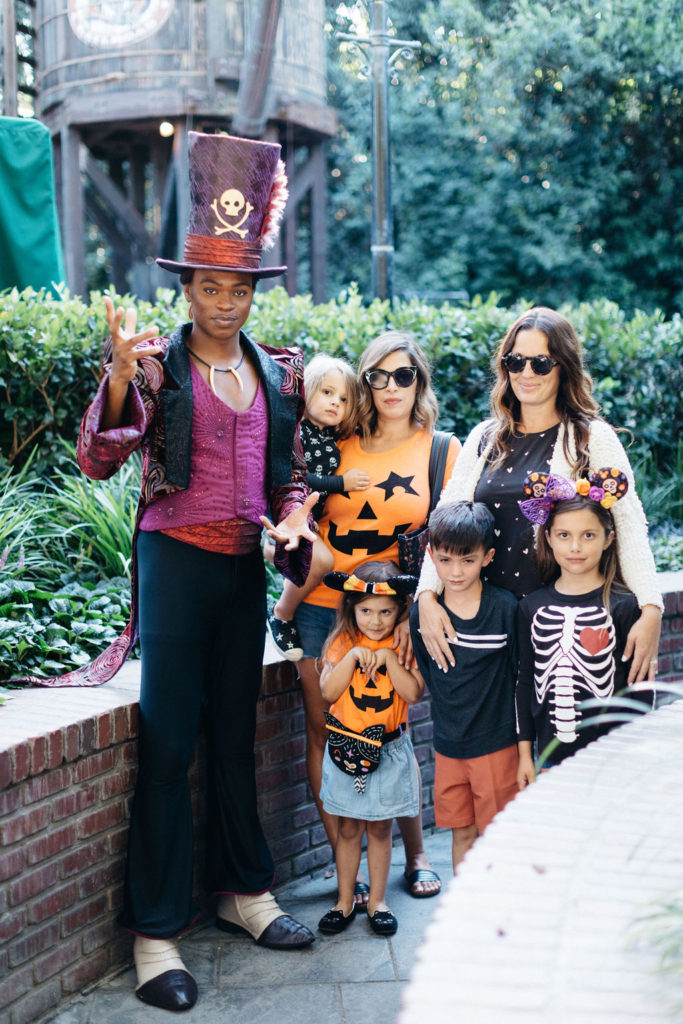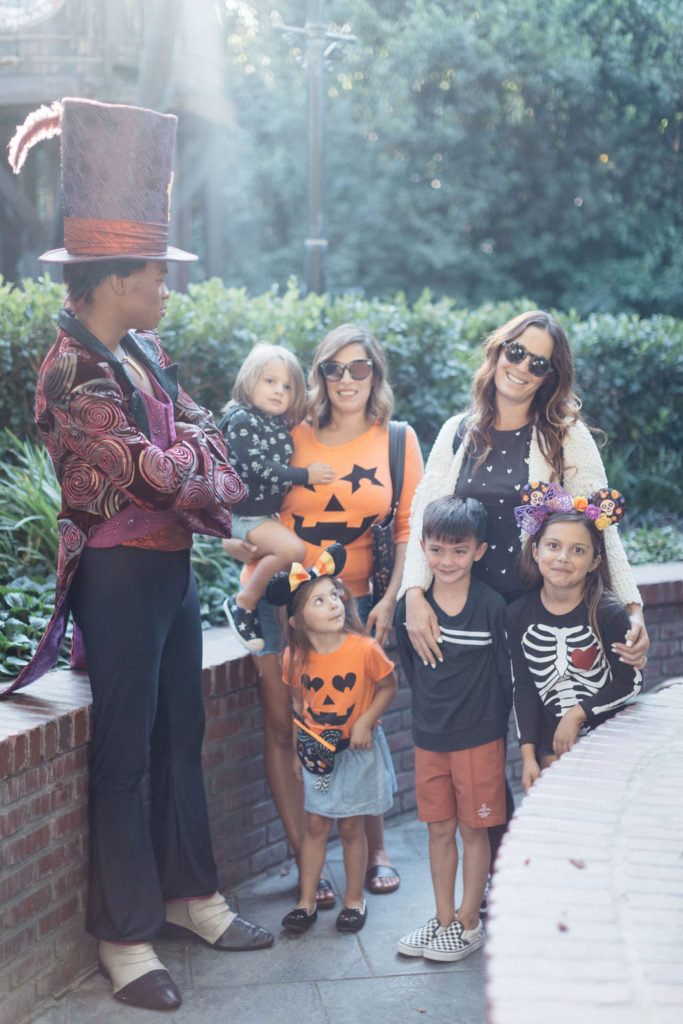 Yes, we know – Disneyland is ALWAYS magical, but trust us when we say, there's just something special about this time of year!!! Stay tuned for a really, really great giveaway tomorrow!!
xx
Jacquelyn