Calling all hummus lovers! Today, I have a sweet and bright fall carrot hummus to serve up this fall season. Carrots are one of the season's greatest fall crops, and we are dedicating today to all the bright multi-colored carrots! There are so many ways to eat carrots, but one of my favorite ways is adding them into dips like this hummus. The carrots add a sweet note that pairs well with the garbanzo beans and the nutty tahini. Plus, that tangy lemon and olive oil round out this great dish you will love.

Also, presentation is part of serving this pretty dish, so check out all the serving bowls I love to use below!

Photos by Dayna Studios
---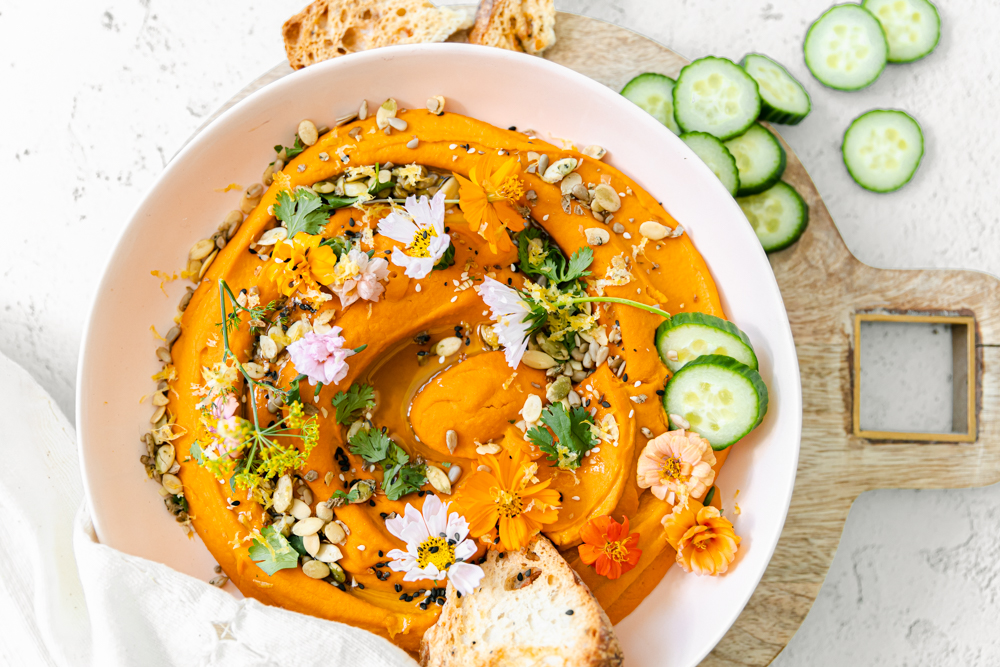 ---
CARROT HUMMUS
SERVES: 8 | PREP: 15 MINUTES | COOK: 15 MINUTES
W H A T Y A N E E D
1 can garbanzo beans drained
2/3 cup tahini
3 orange carrots steamed & chopped
1/3 cup olive oil
2-3 zest & juice lemons, about 1/3 cup of lemon juice
2 cloves chopped garlic
1 teaspoon cumin or more, to taste
1 teaspoon kosher salt
Edible flowers for garnish
Bread and various veggies to dip
B U S T O U T
Steamer
Blender
Serving Bowl
---
I N S T R U C T I O N S
Let's first start with either steaming or roasting our carrots. I did steam cause I was on a time crunch and wanted to speed things up. This took around 15 minutes or so. If you cut them up into smaller pieces, they will go faster.

Combine the garbanzo beans, tahini, carrots, lemon juice, lemon zest, garlic, cumin, and salt in a food processor or blender. With the motor running, slowly drizzle in the olive oil and blend until smooth. I would stop and taste and adjust to my liking. I tend to add more olive oil and lemon juice. I like the bright notes from fresh lemon juice In my hummus.
Serve in a bowl with your desired toppings. I love to add nuts, grains, hemp seeds, and fresh edible flowers for that pretty garnish. Lastly, I drizzled some olive oil and added some lemon zest.
---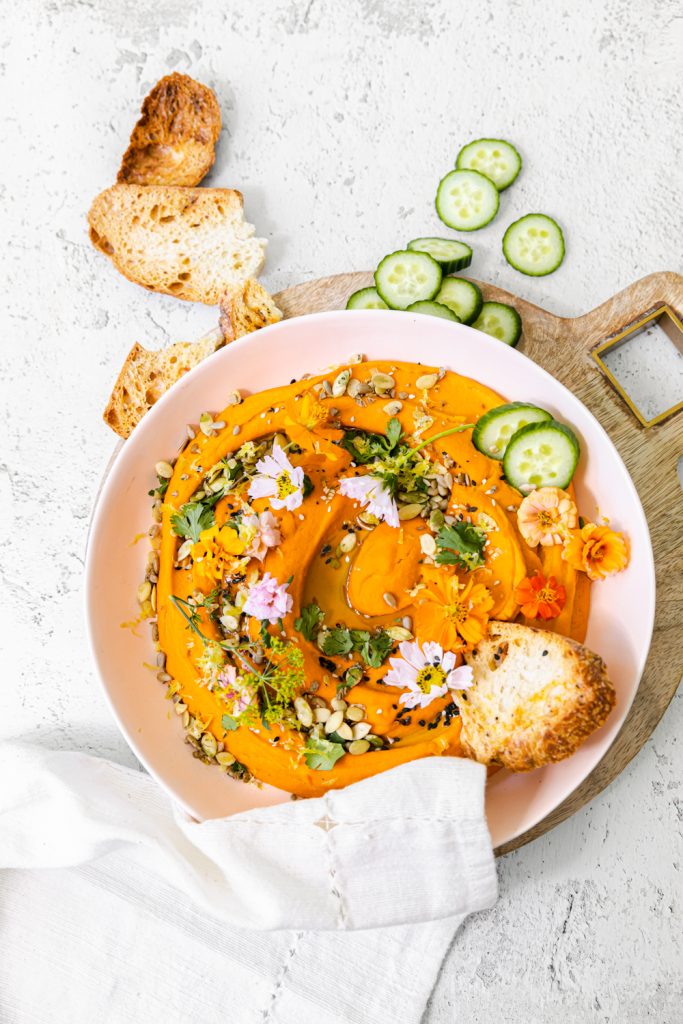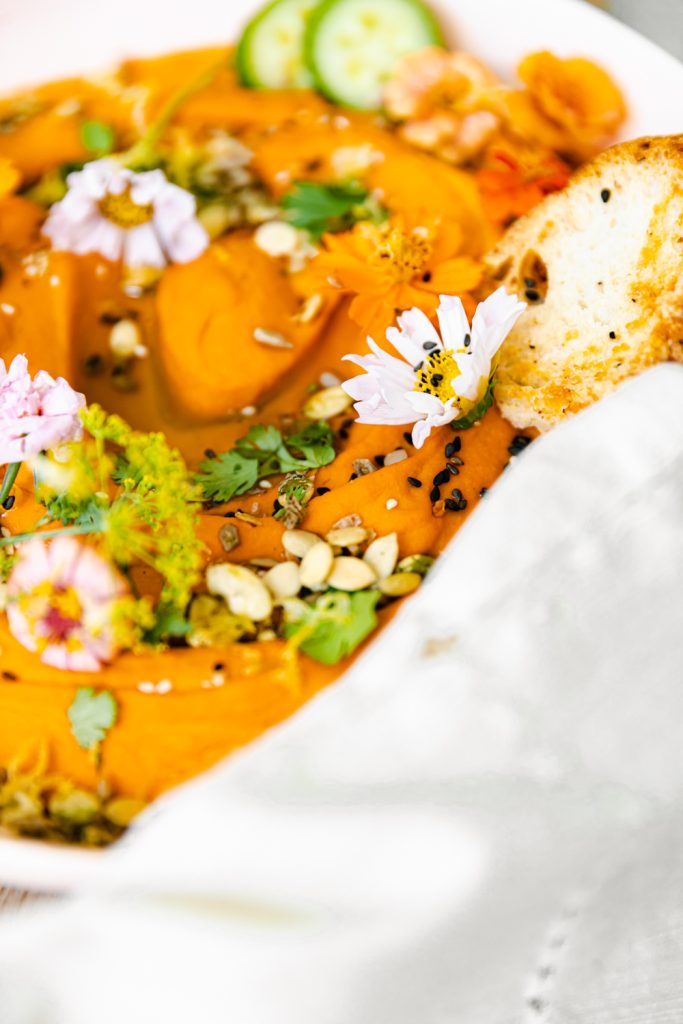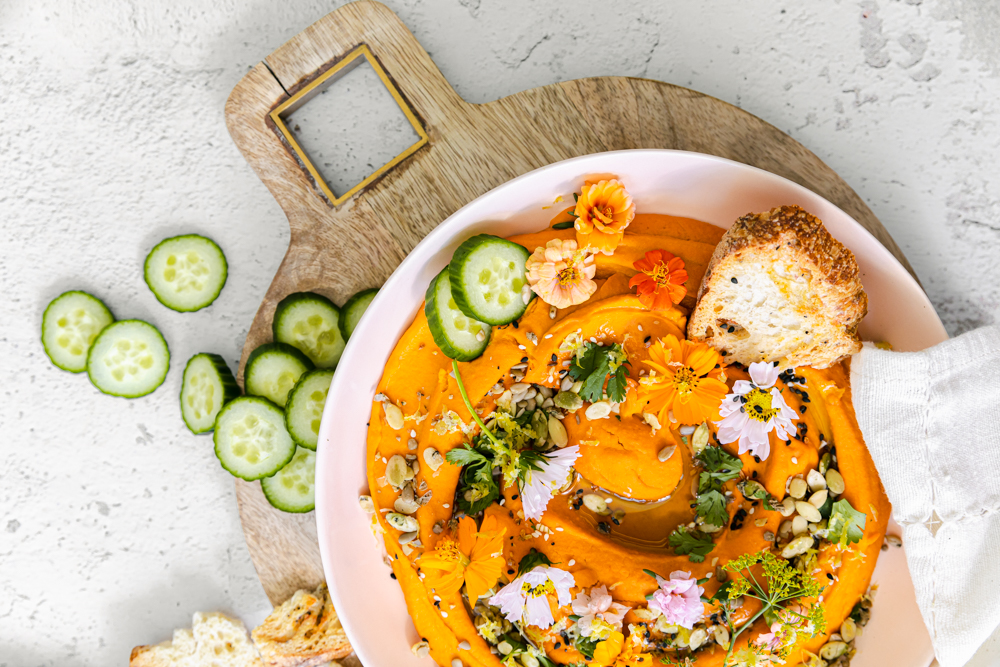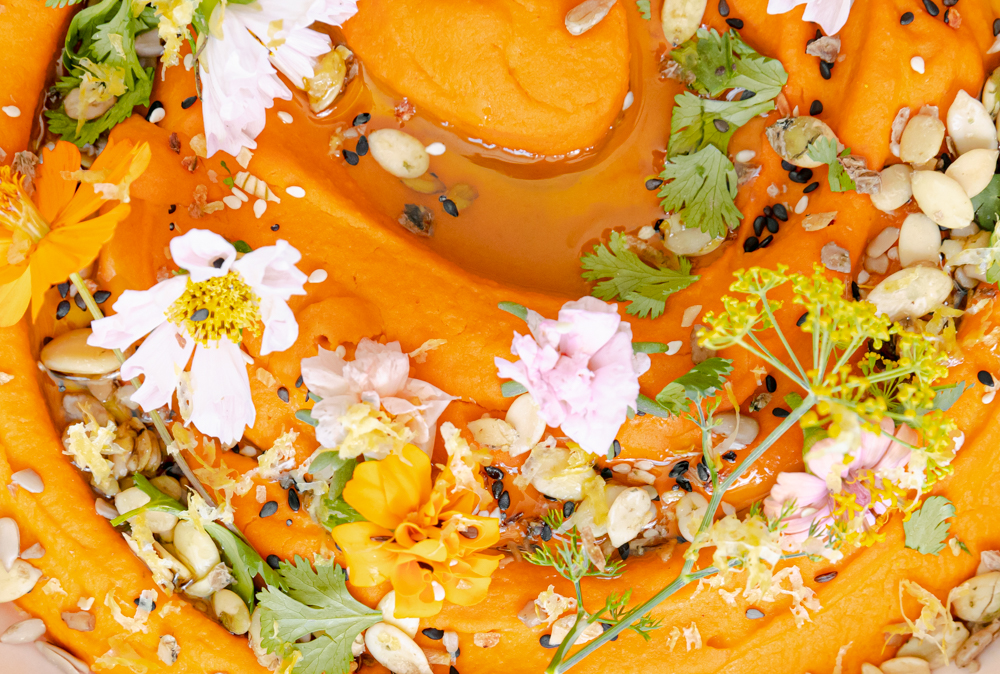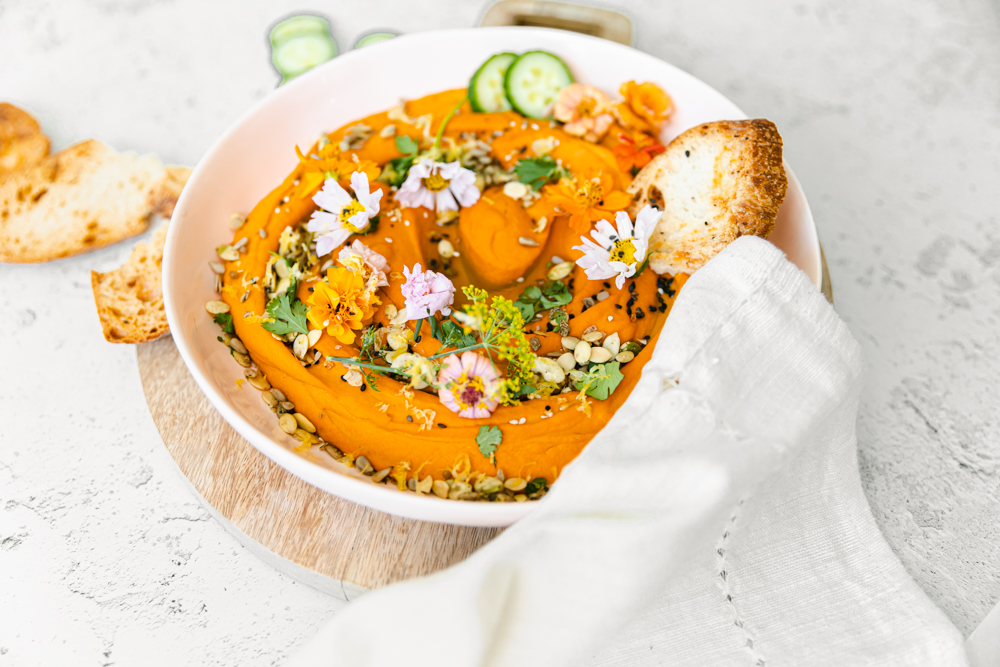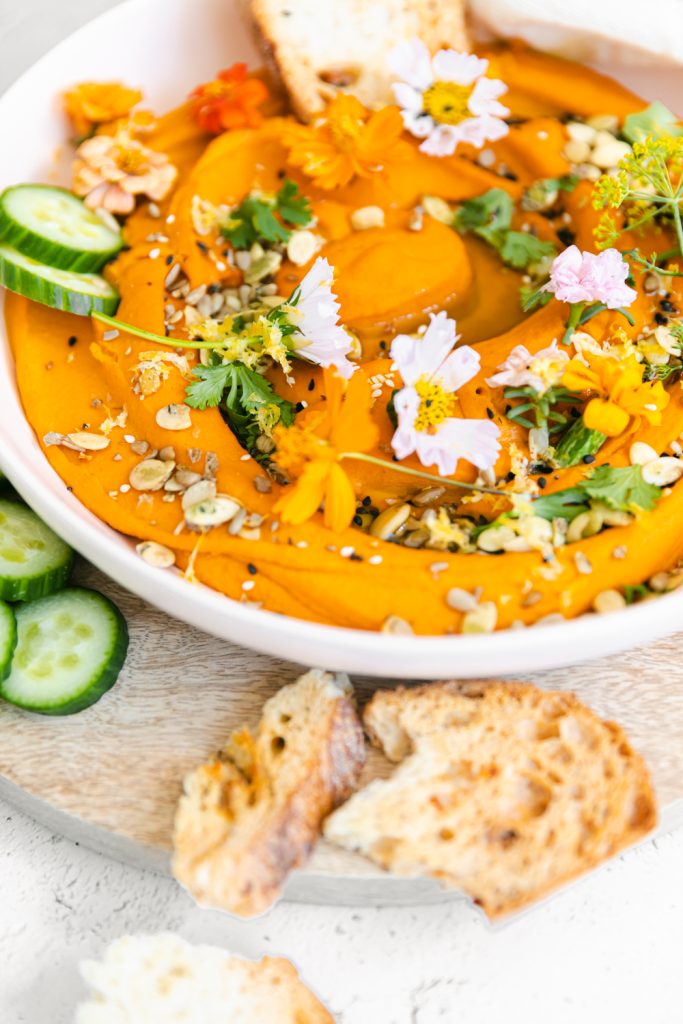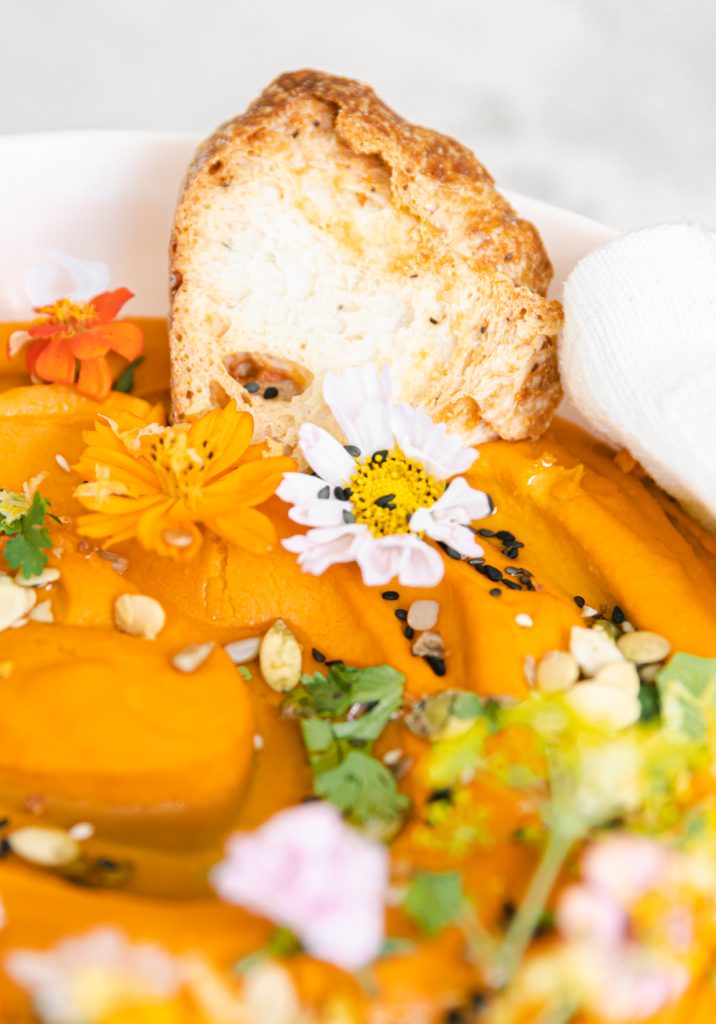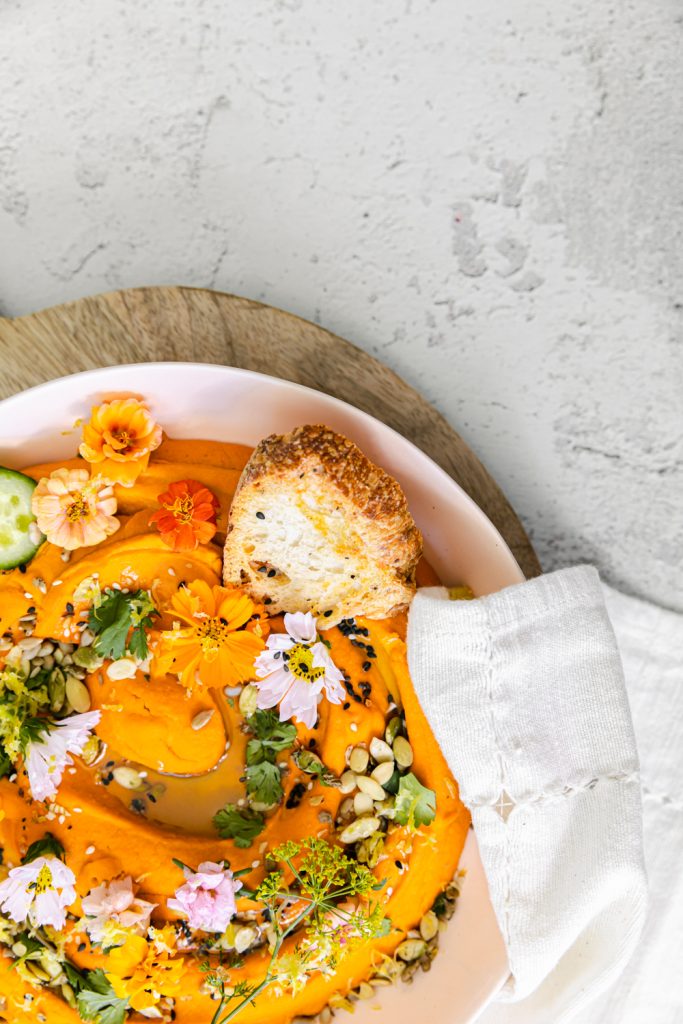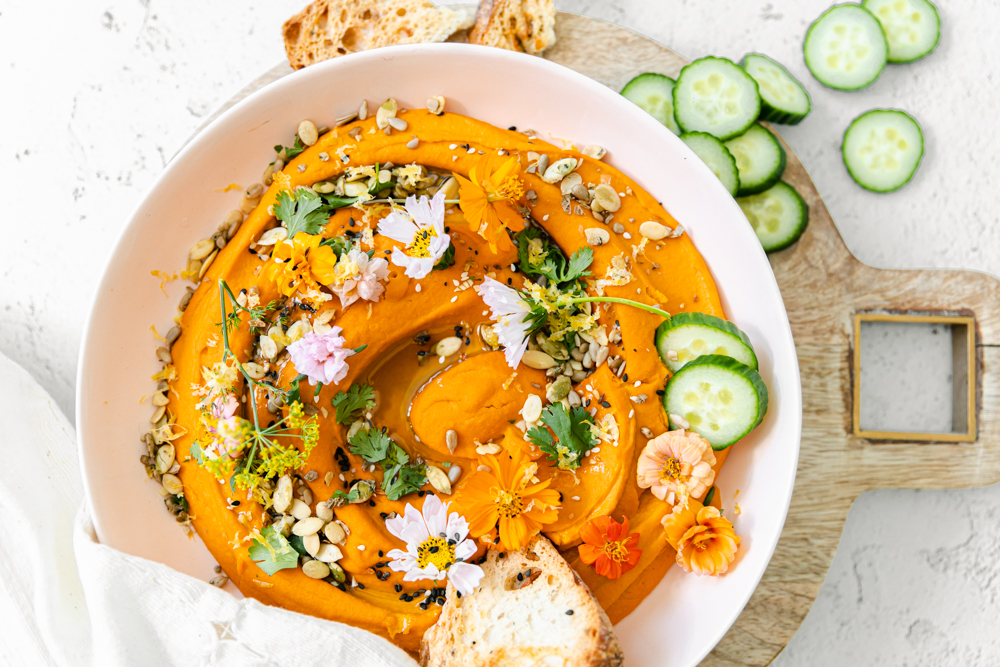 ---
B E I J O S K I T C H E N

Abby's Fav Serving Bowls


SHOP THE POST


xx
Abby