Get ready for a whole lot of sweetness!! This first birthday party for Sienna was one of my favorite parties we had the pleasure of throwing this year. Sienna's mom came to us with ideas of her own that I already adored. Barnyard animals with a pastel vibe was the decided theme and we had a lot of fun bringing it to life. The party was held at the adorable Whimsy in Pasadena which had the perfect aesthetic for our theme. Alison Bernier snapped all of the cute photos you see below, get ready because this one is a goodie!!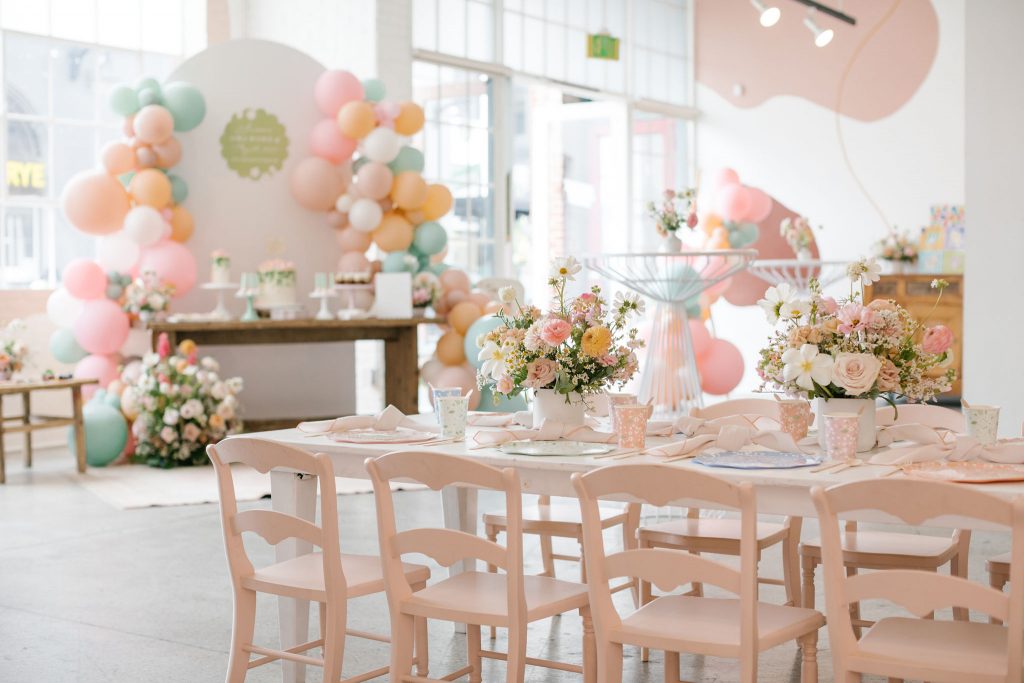 All good parties start with a good welcome sign! Kaylyn from Pirouette Paper added so much cuteness to this party with her amazing details. This is just the beginning! Balloons by The Pop Shop, of course!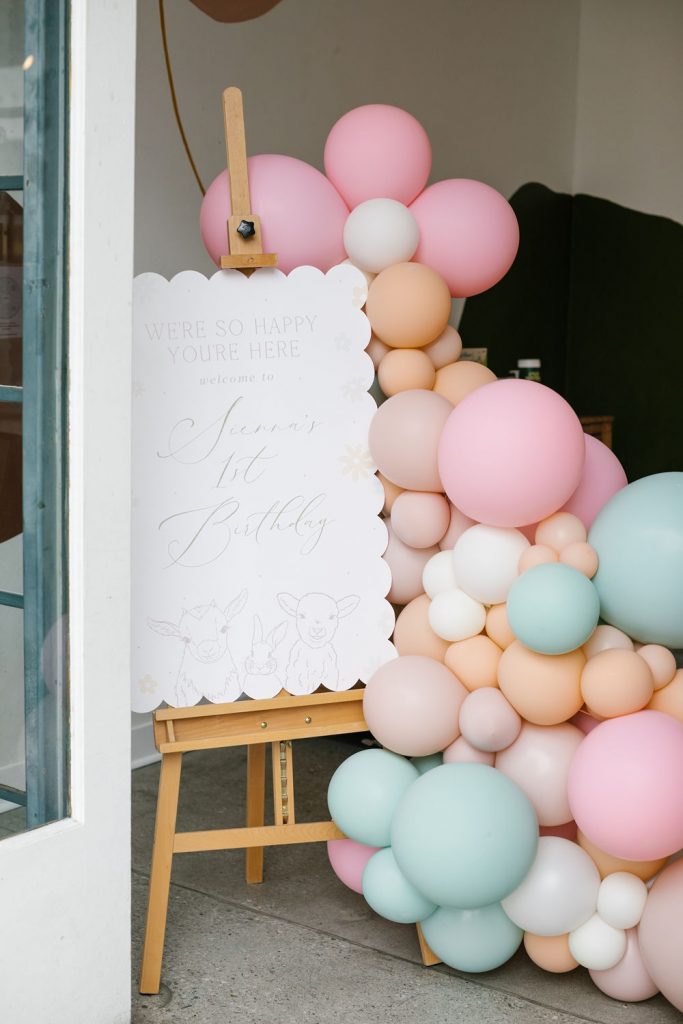 Onto the most adorable table ever!!!! Gorgeous floral daisy plates & cups from Meri Meri were just the start! We also added Hostess Haven napkins and tons of pretty floral arrangements by Earth & Grace. Lastly, the sweetest stir sticks with animals and the number one along with the most perfect place card for the birthday girl all by Pirouette Paper. Sweet perfection!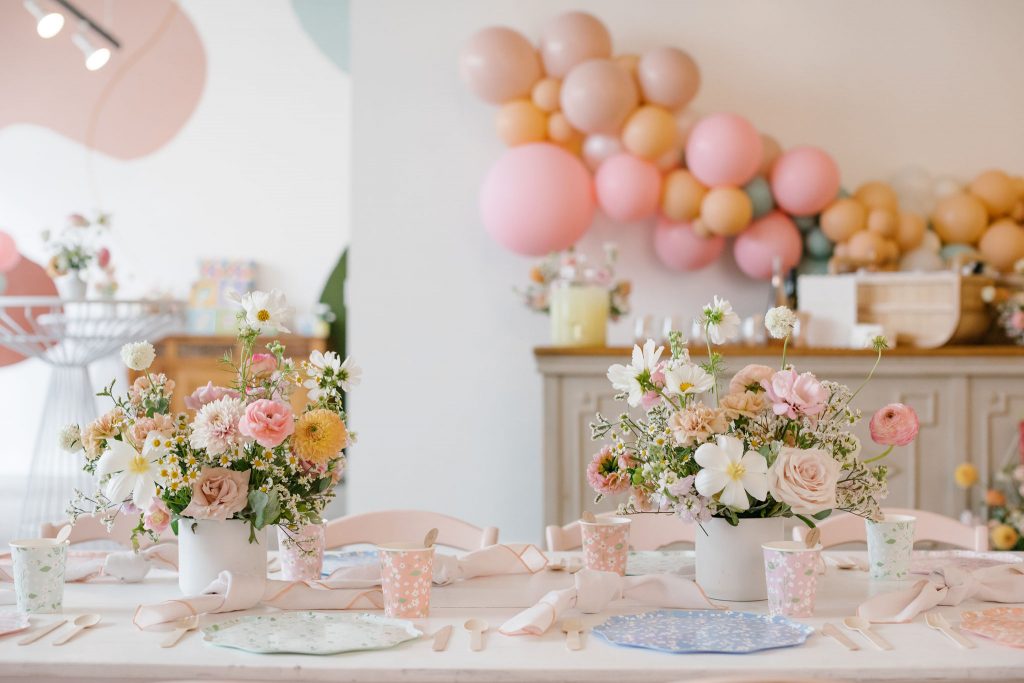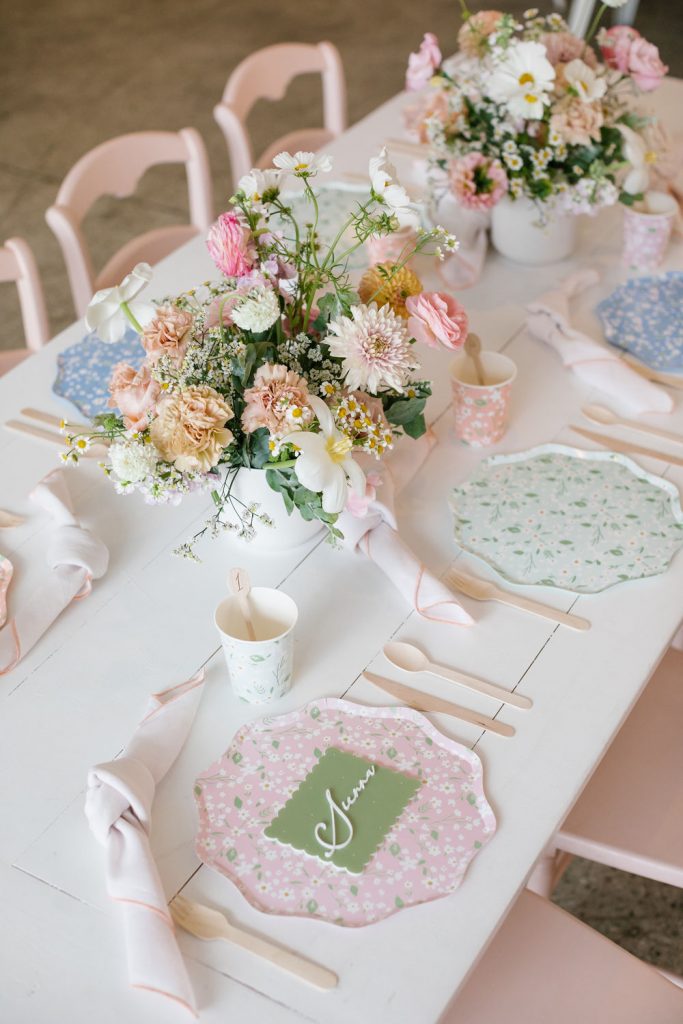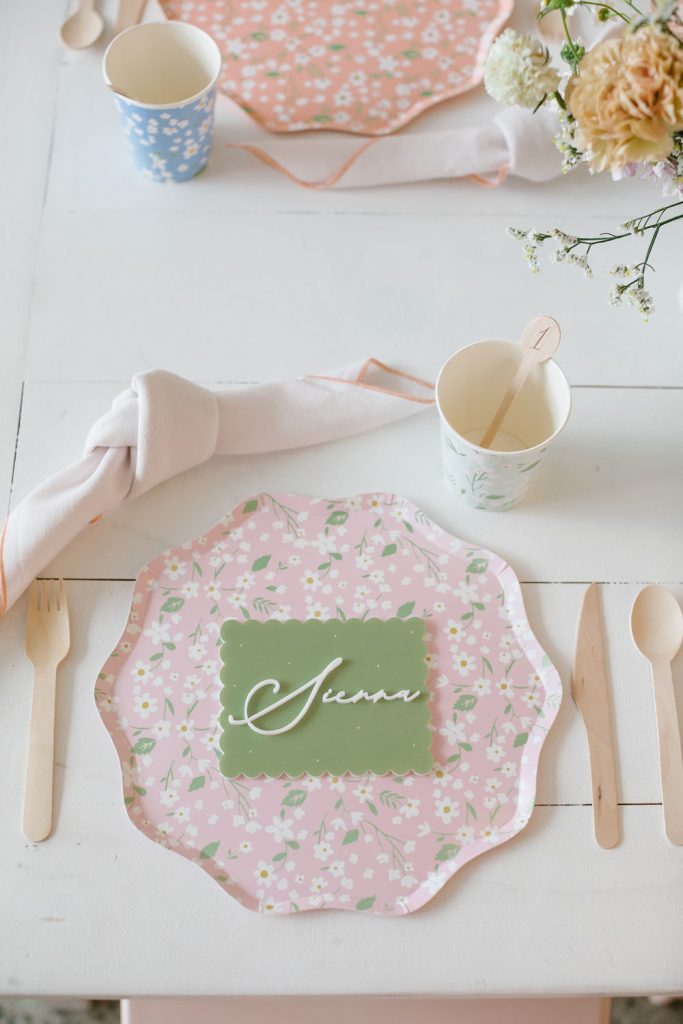 The adorable pink chairs and the cute kid's tables are from Sweet Salvage Rentals, our favorite!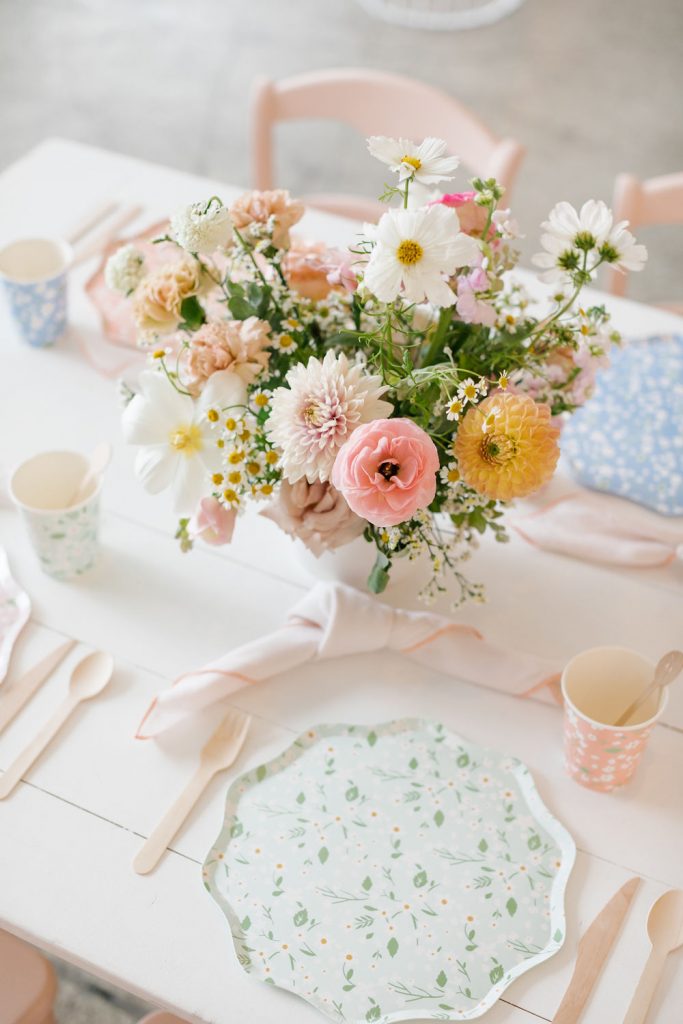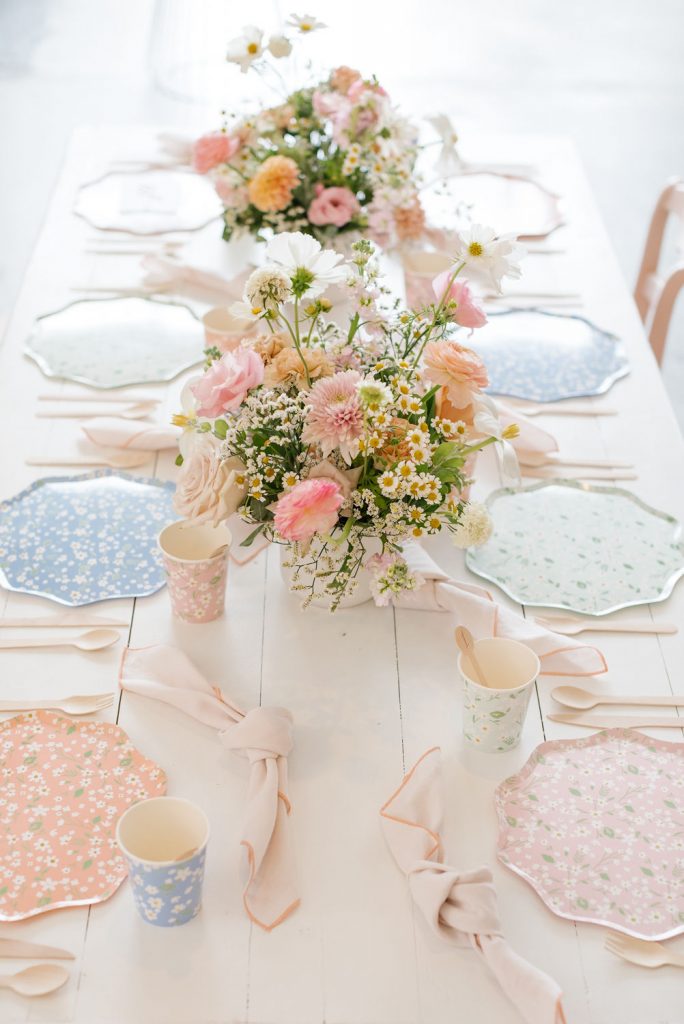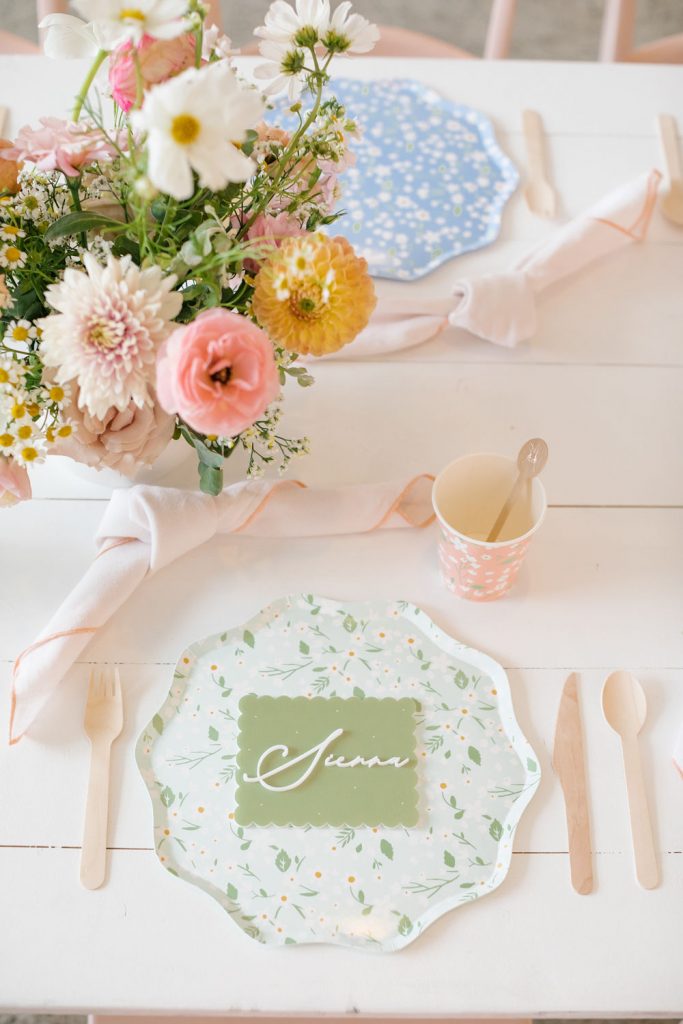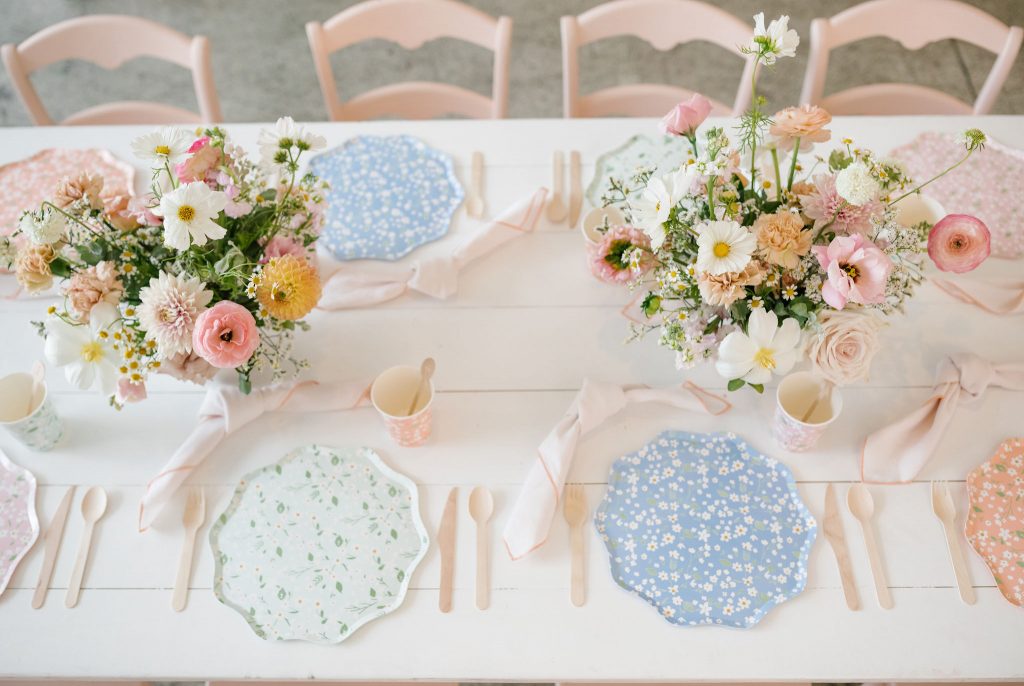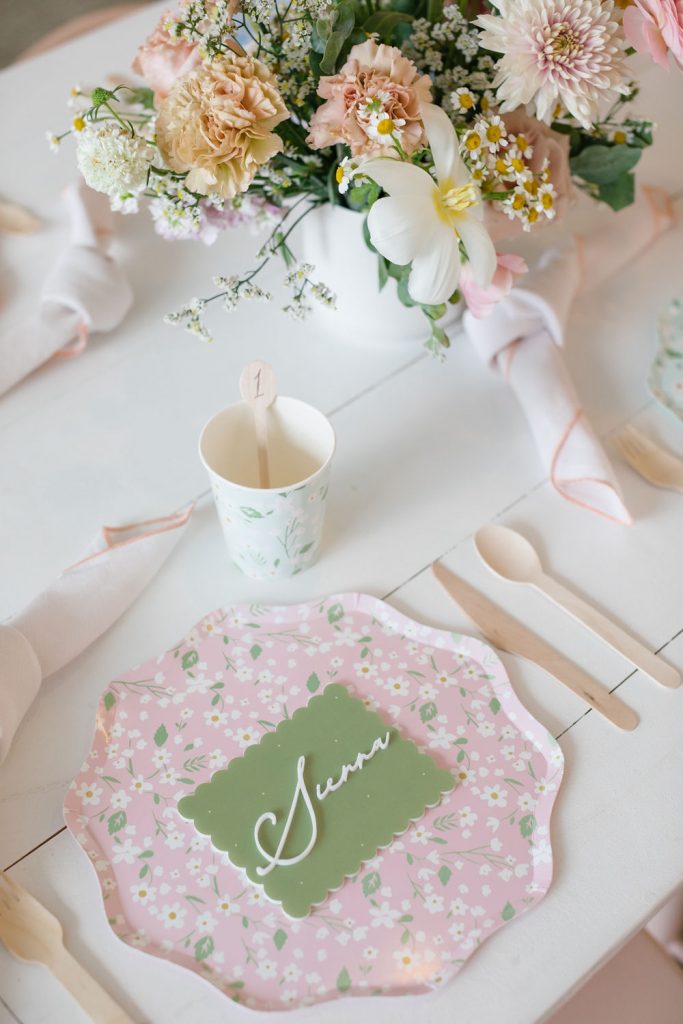 Take another look at these gorgeous florals! So whimsical and pretty!! Earth & Grace is truly amazing!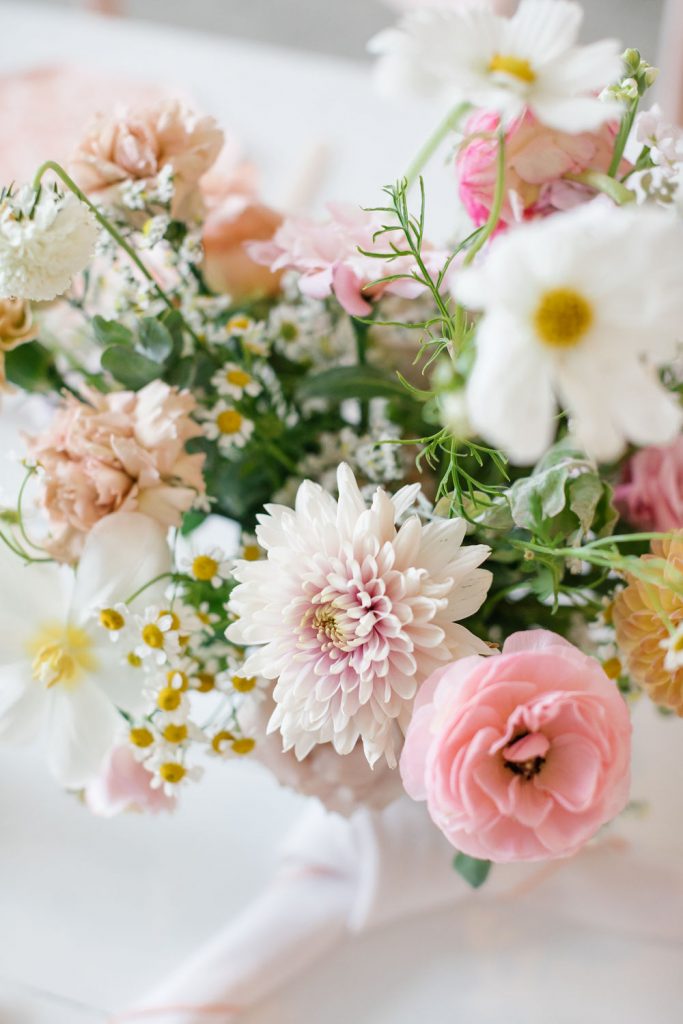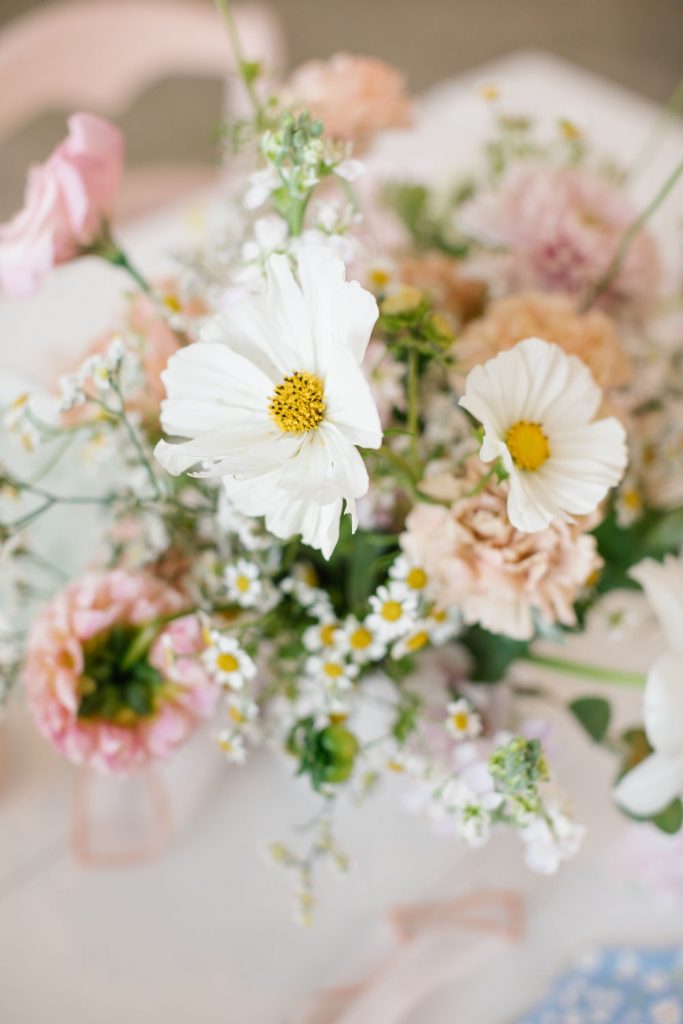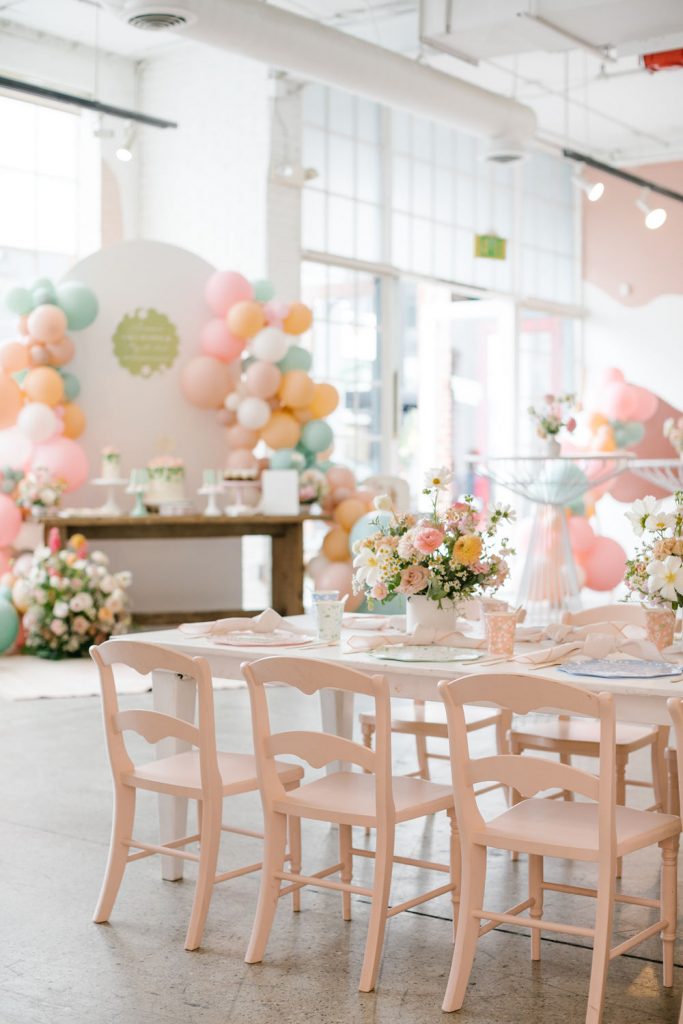 Any adult that spends part of their weekend at a kid's birthday party deserves a drink! That's what the bar is for… This gorgeous bar from Sweet Salvage Rentals along with her gorgeous rattan drink tubs was just the ticket for this party. Accompanied by the gorgeous balloons from The Pop Shop and all the florals and details I'd say it's bar perfection!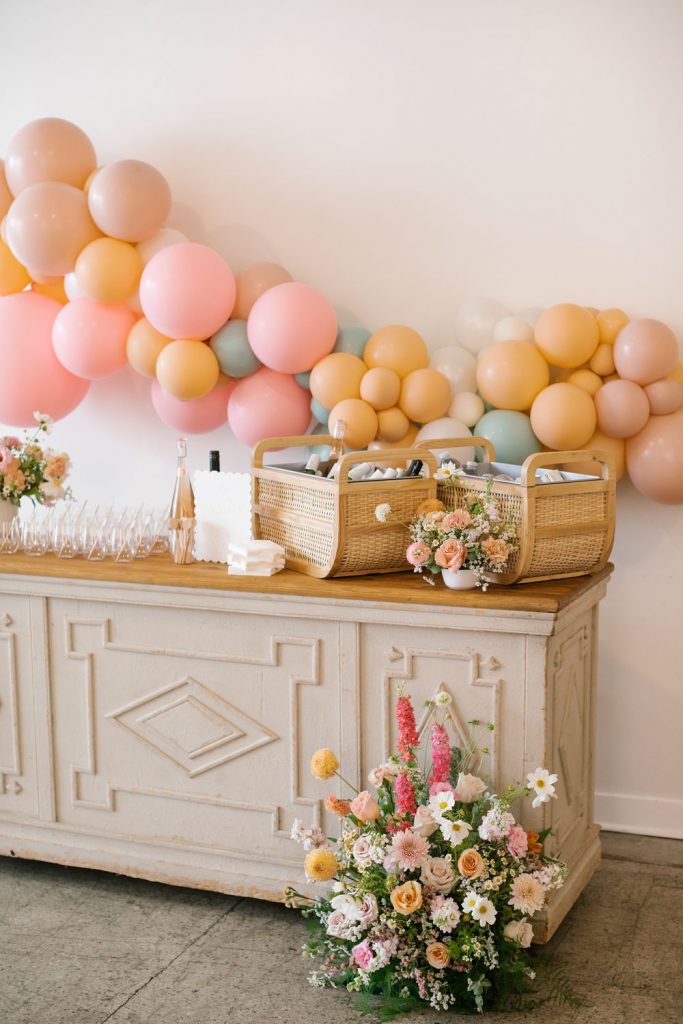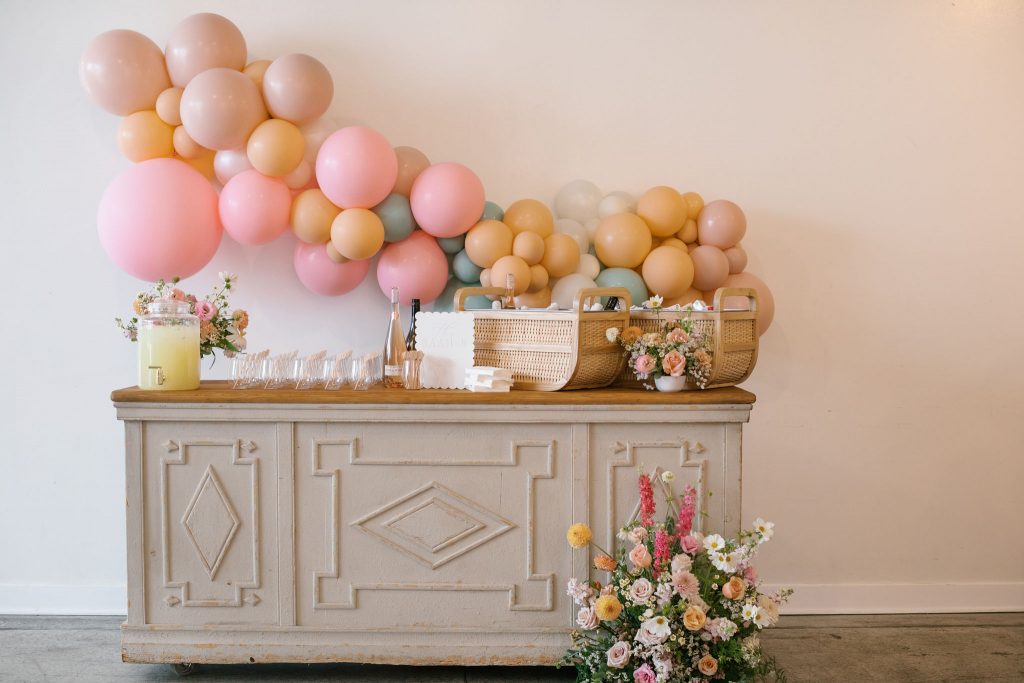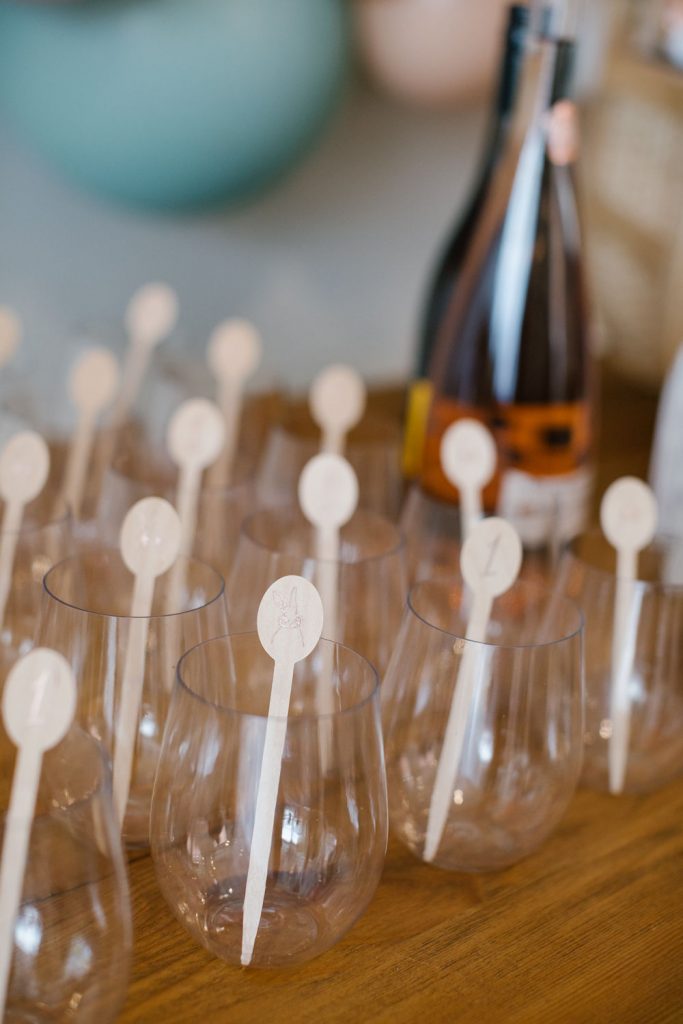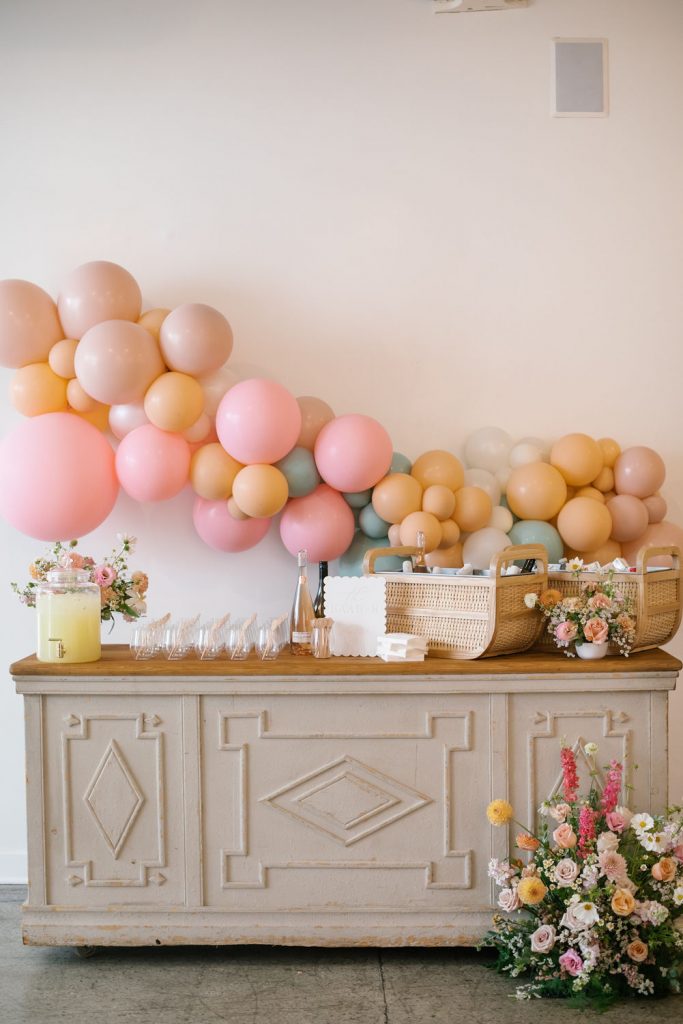 I love having high tops at kid's parties for the adults – easy for them to move around while having a spot for their drink or food!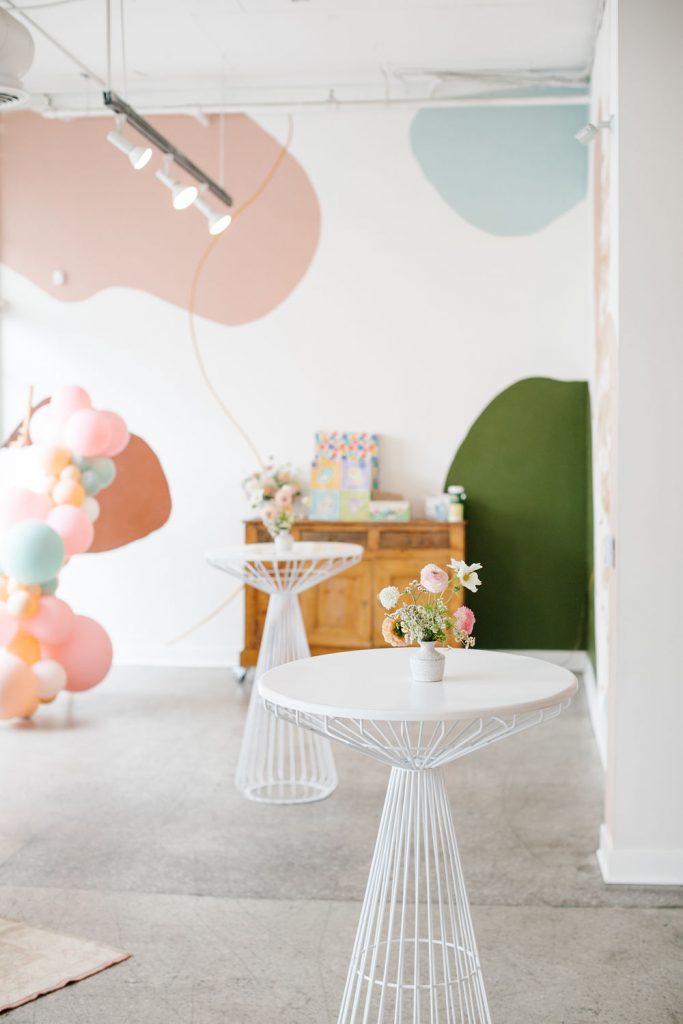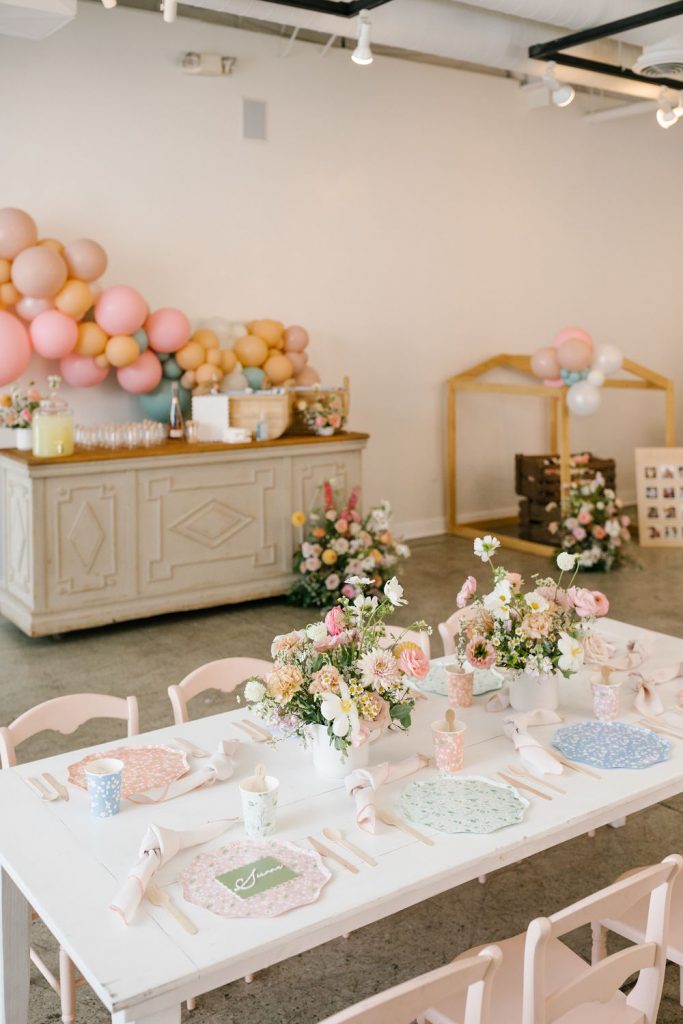 We used Sweet Salvage Rentals adorable wooden barns as decor and a place to display a few key pieces. The adorable barnyard stuffed animal favors and Sienna's month by month photo sign! Pirouette Paper did that cute display for us, it's always fun to share how much these little ones have grown their first year!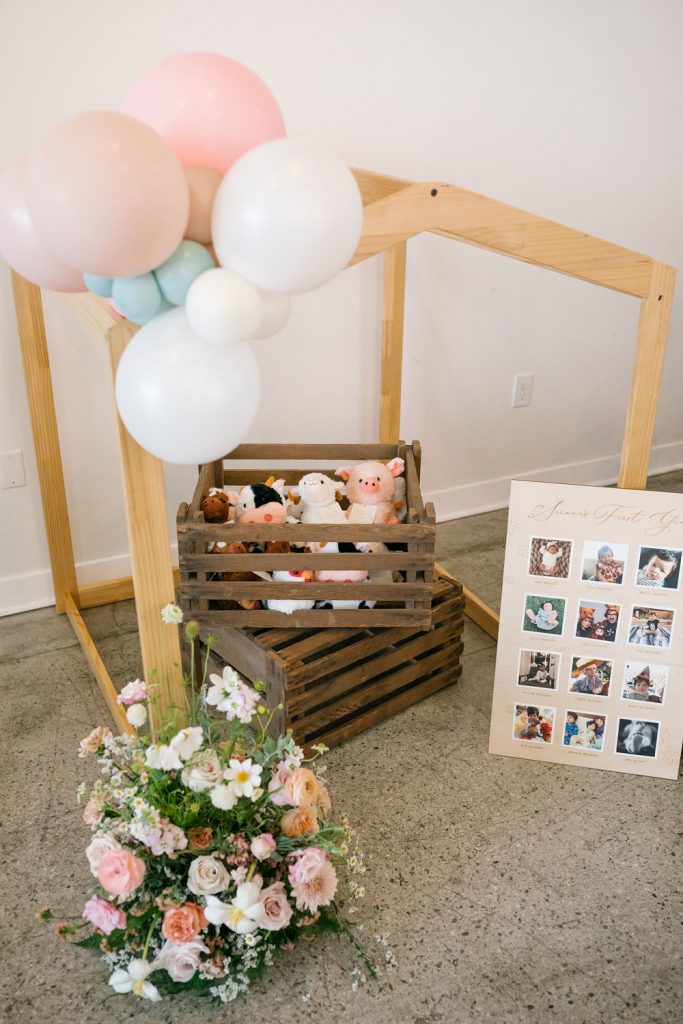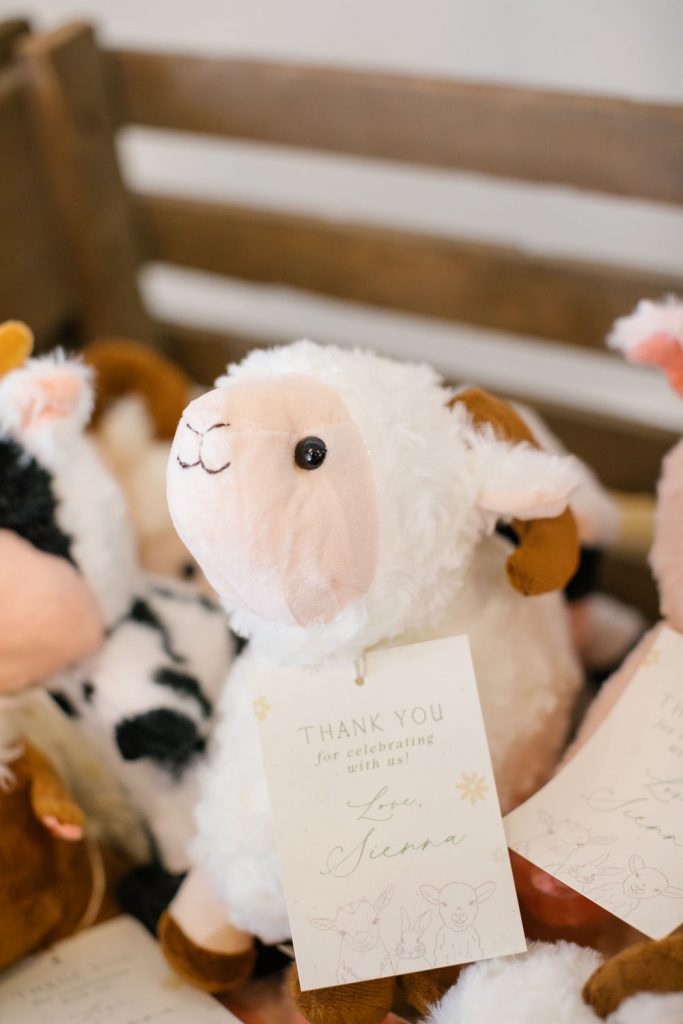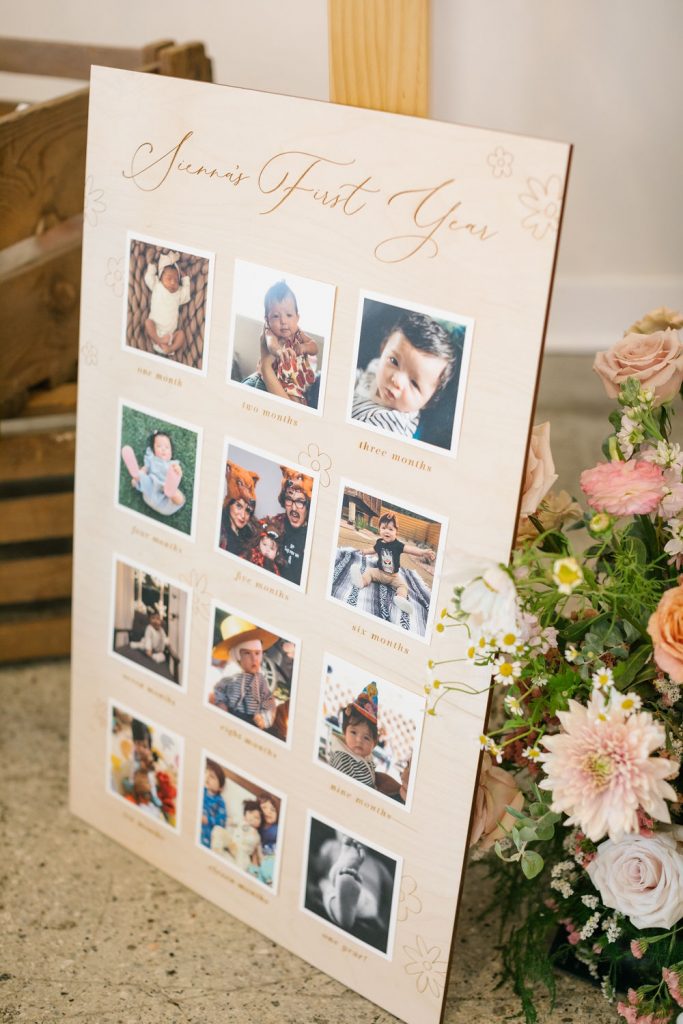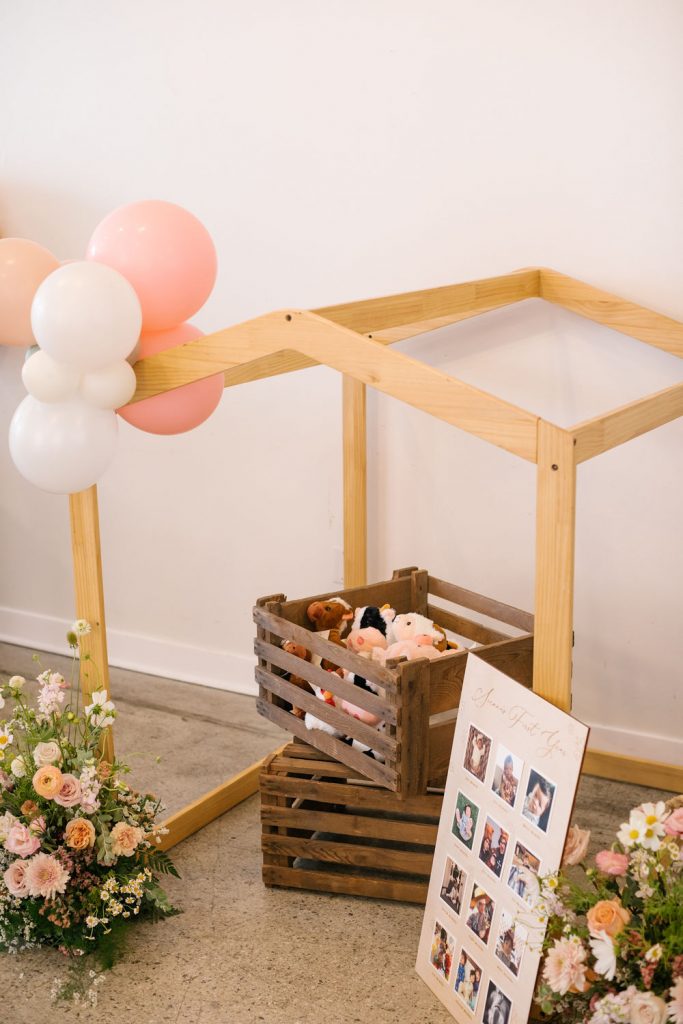 Another must have is a picture perfect lounge for guests to sit at, but we also added more sweet photos of Sienna, because why not?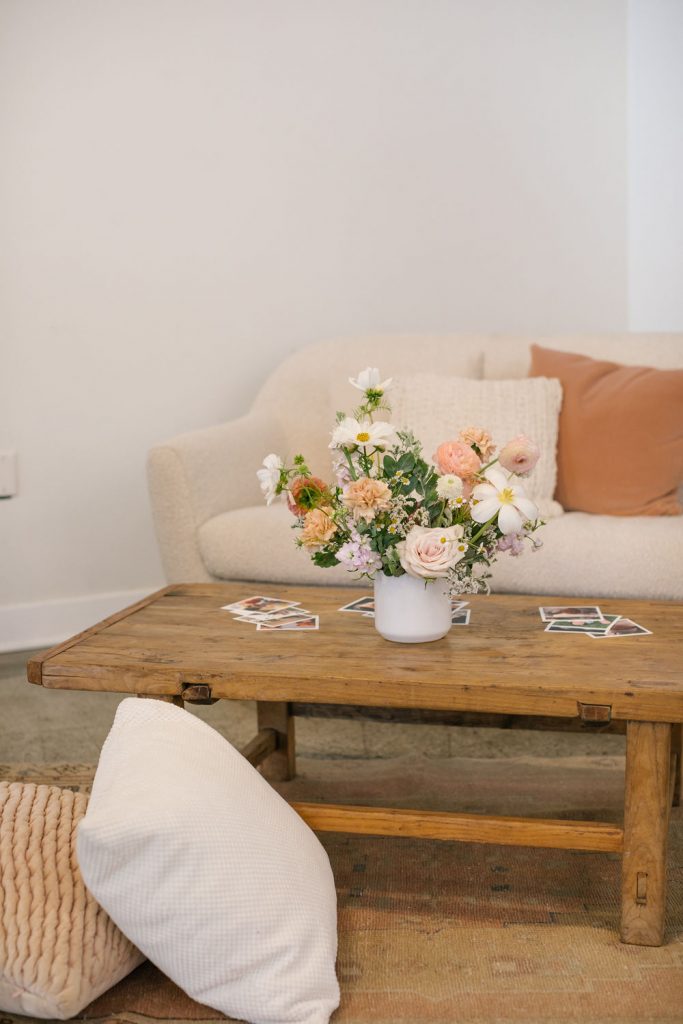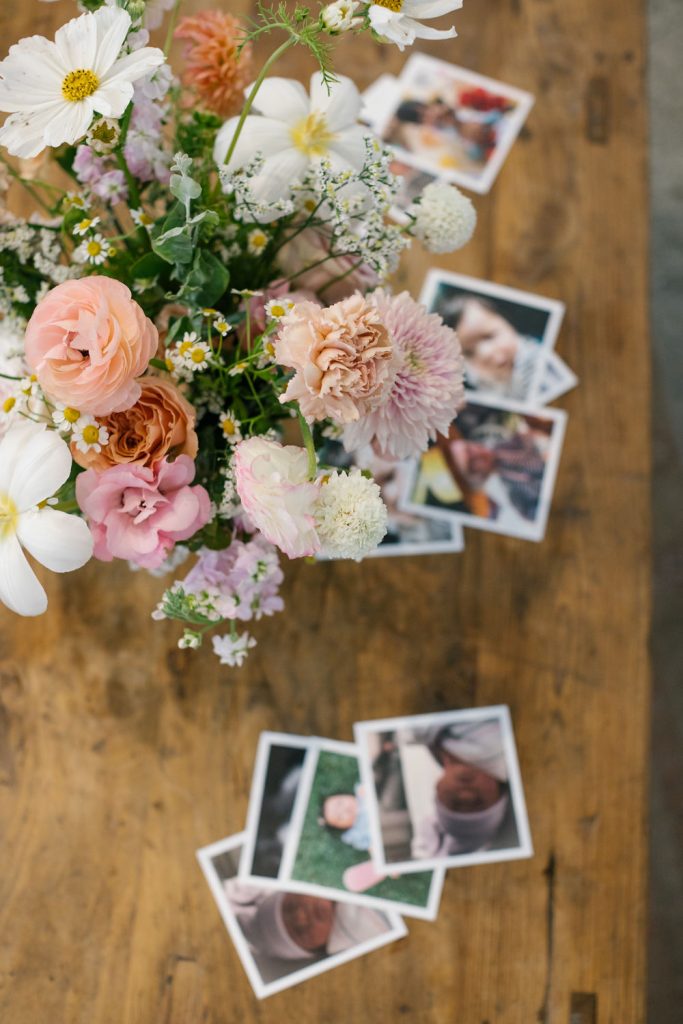 How cute is Sienna in her Dol outfit? She was enjoying her soft play area along with all of her little guests! Play Play Zone always has the most adorable soft play zones and the kids absolutely love them!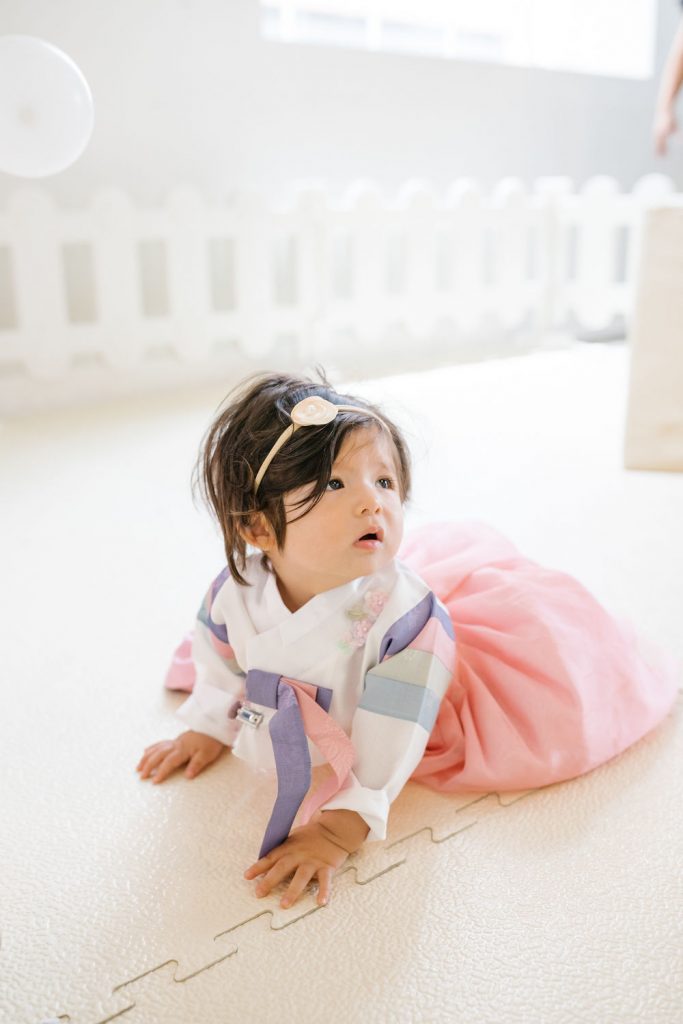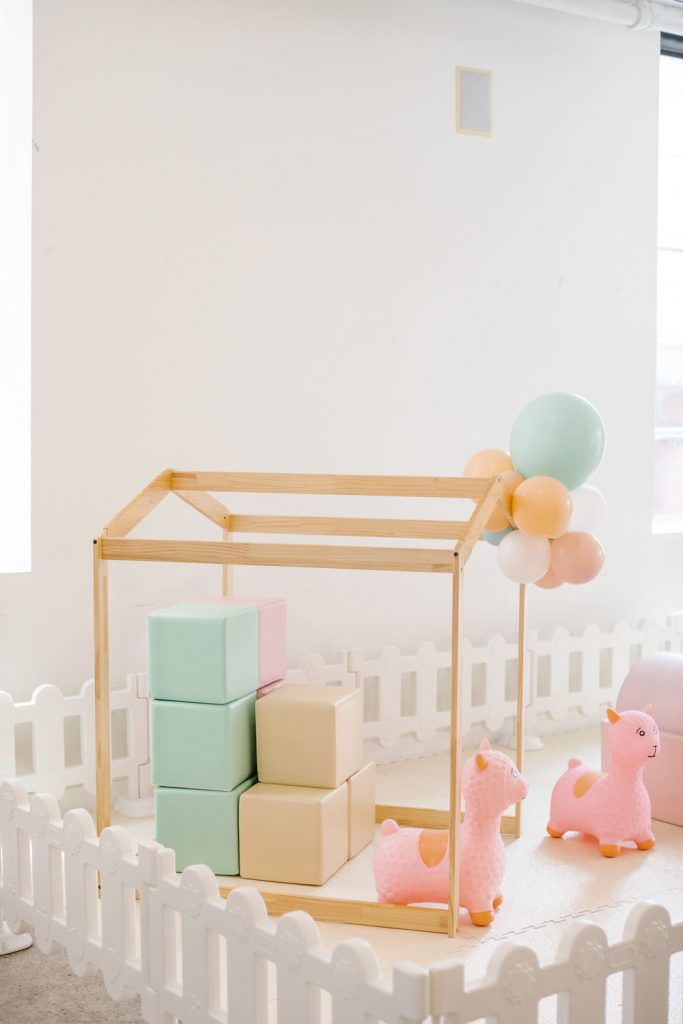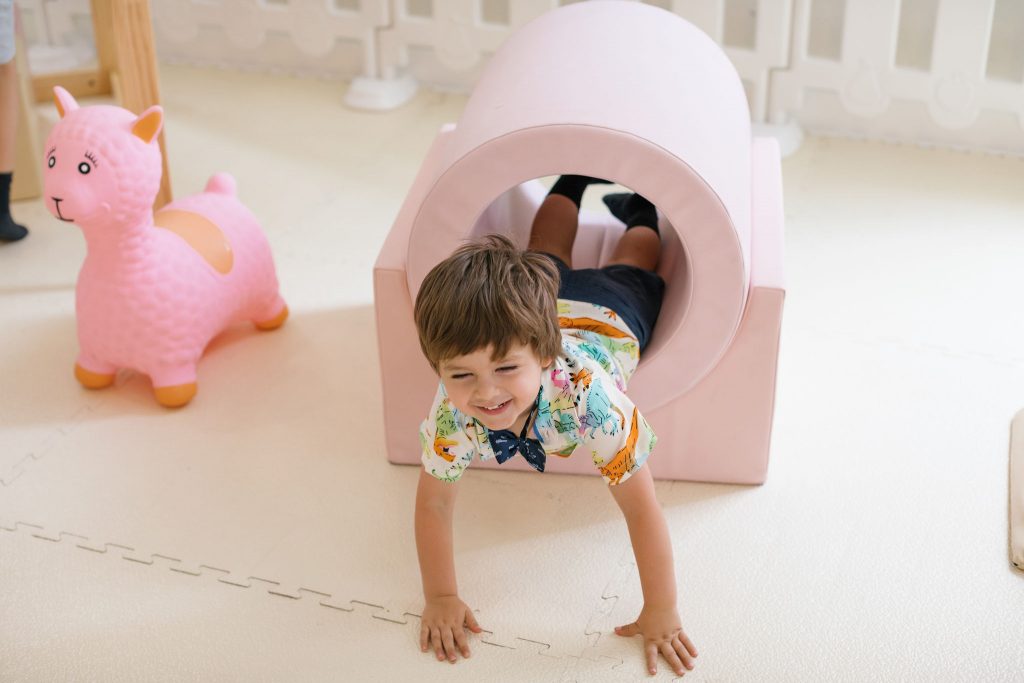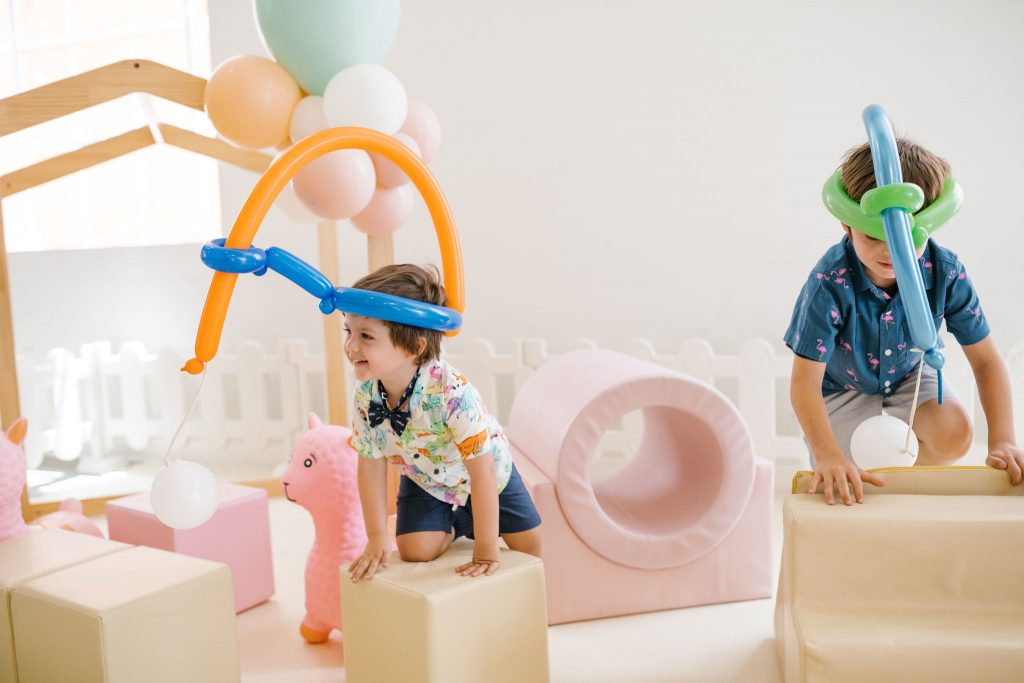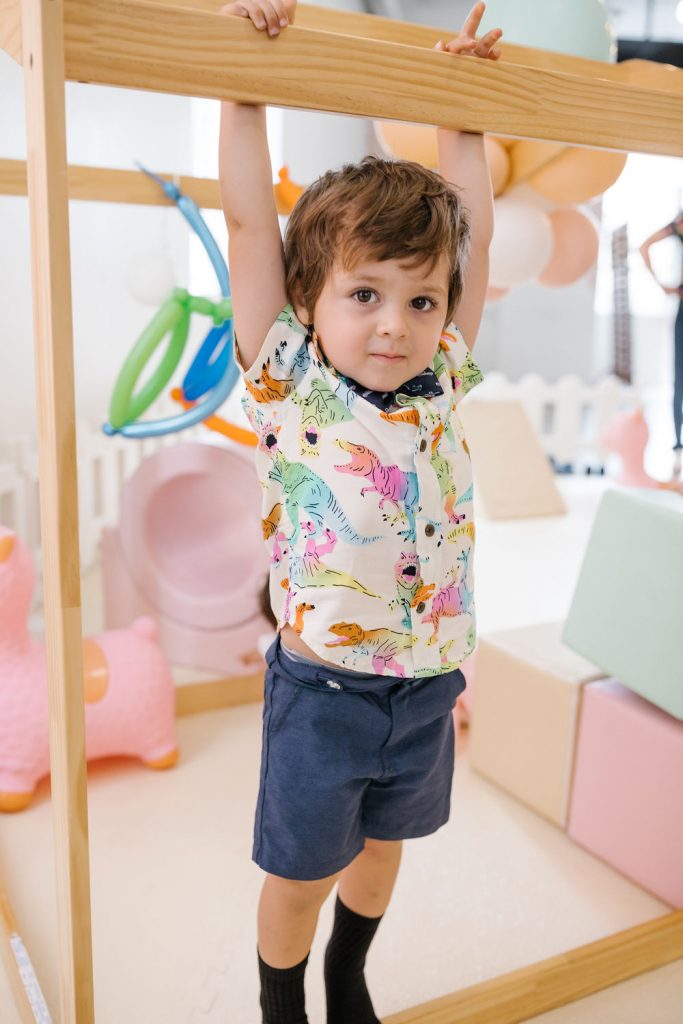 Speaking of the Dol, Sienna's mom had everything ready for her to crawl and choose her future!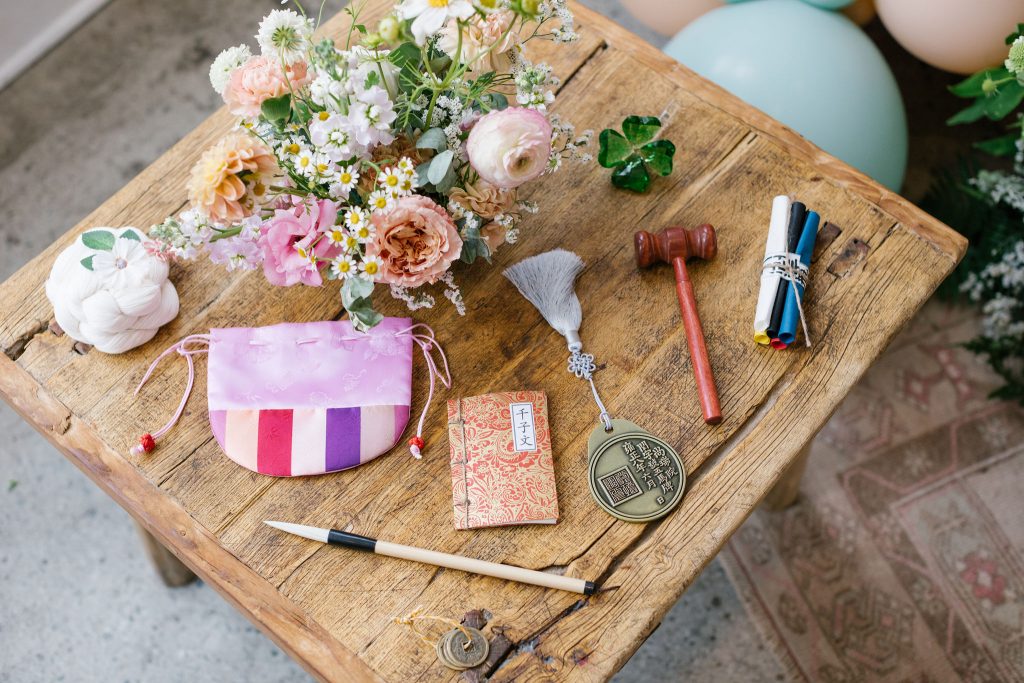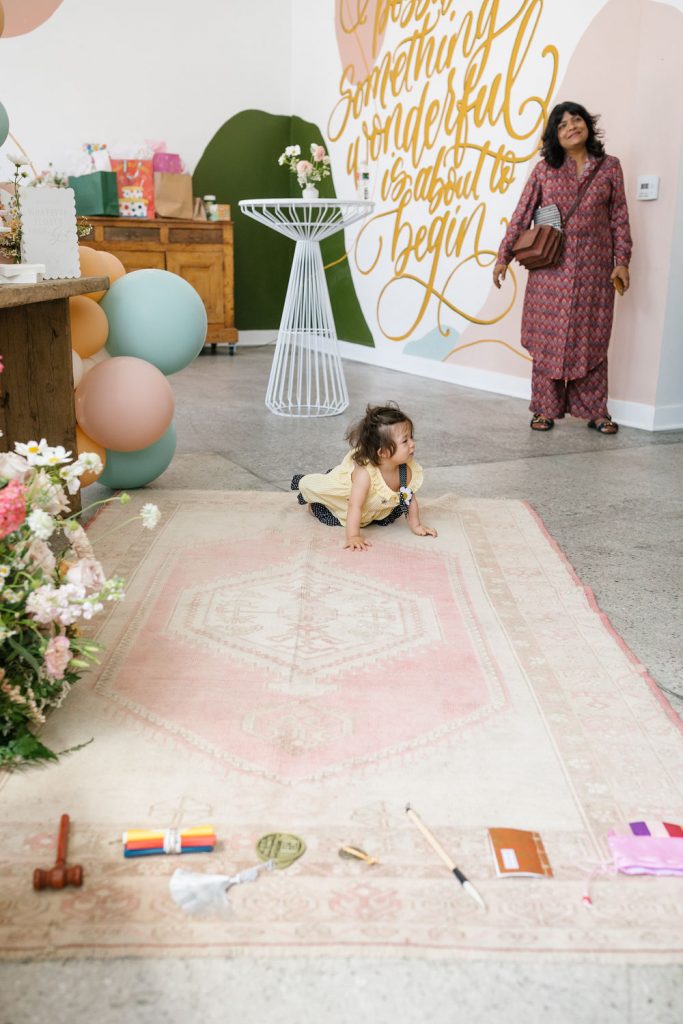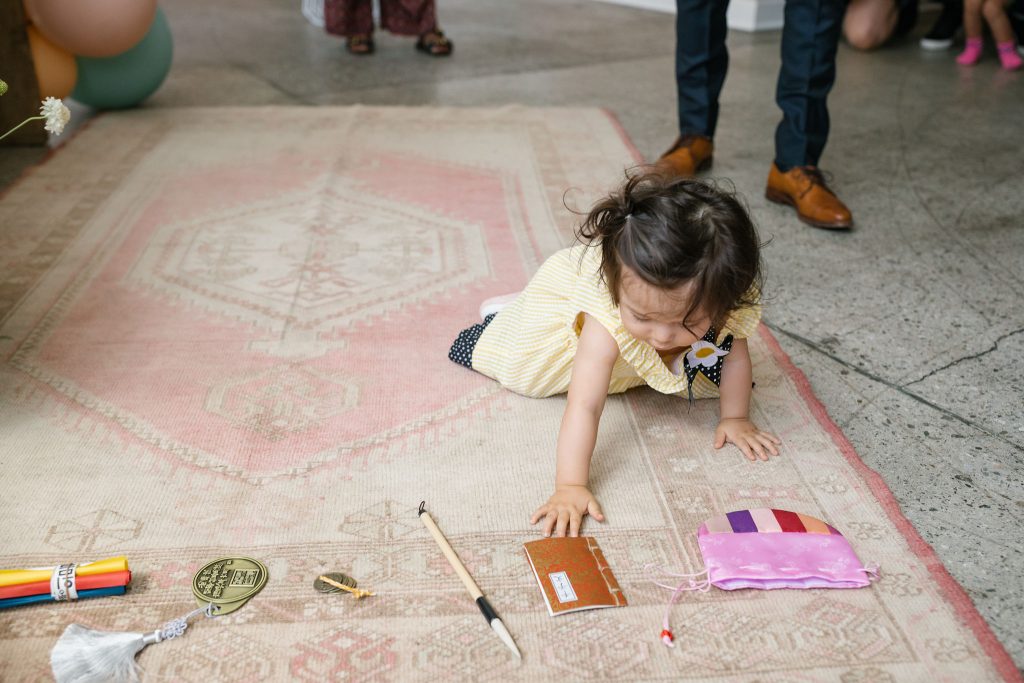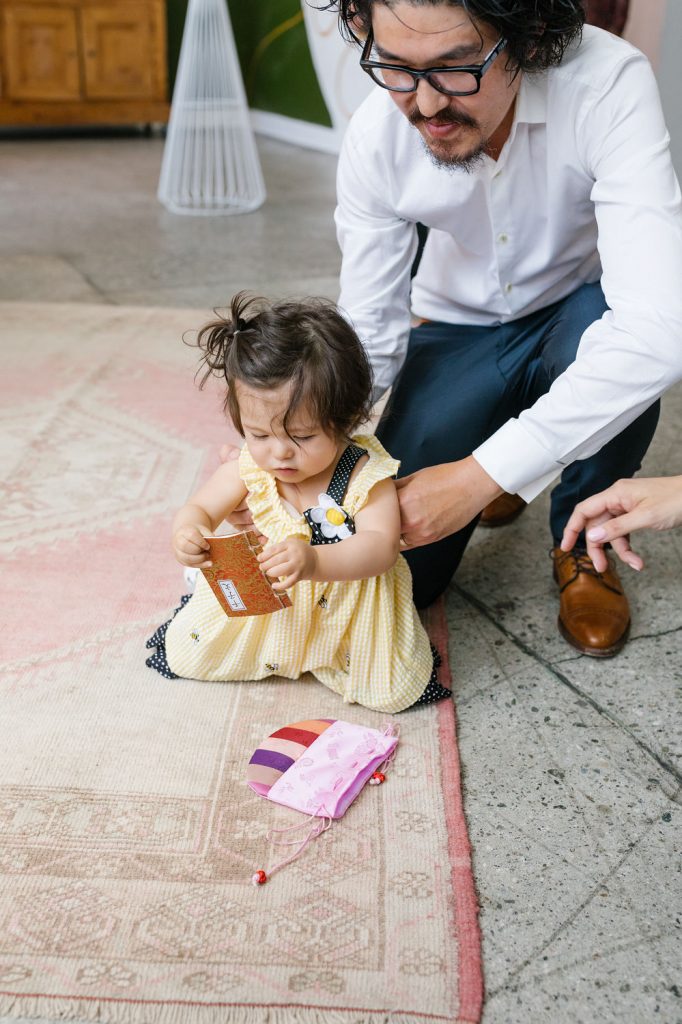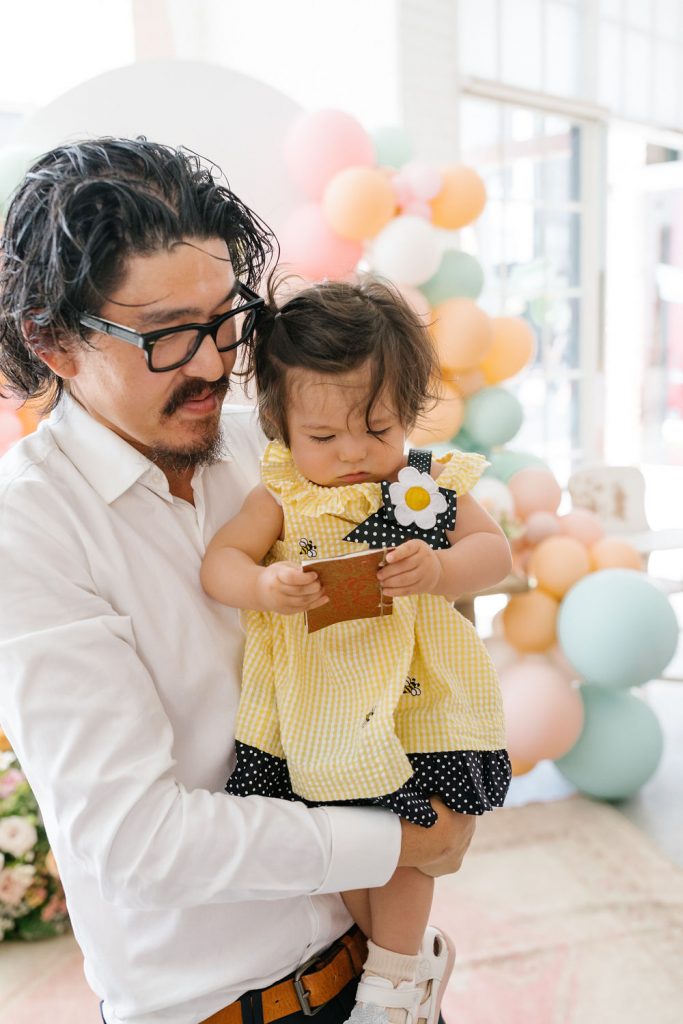 Now, time for dessert! Our dessert set up was so darn cute with a beautiful backdrop, balloons, and of course tasty sweets! A cake for the guests, a smash cake, and more all from our talented from Danielle of Sheila Mae. I'm trying to decide which dessert was my favorite, maybe those cookies!!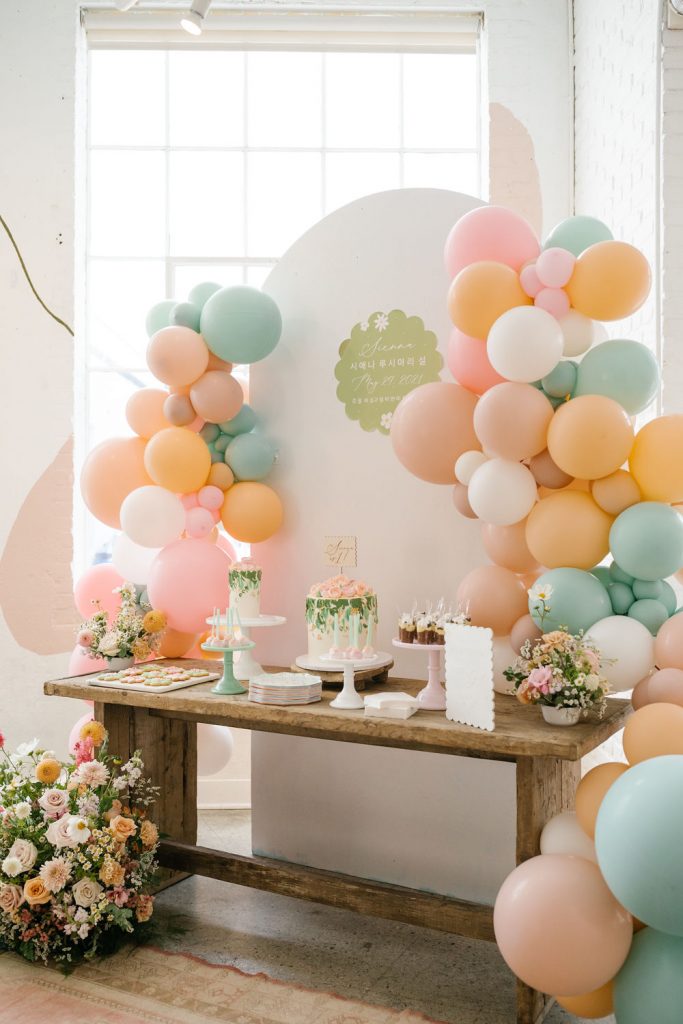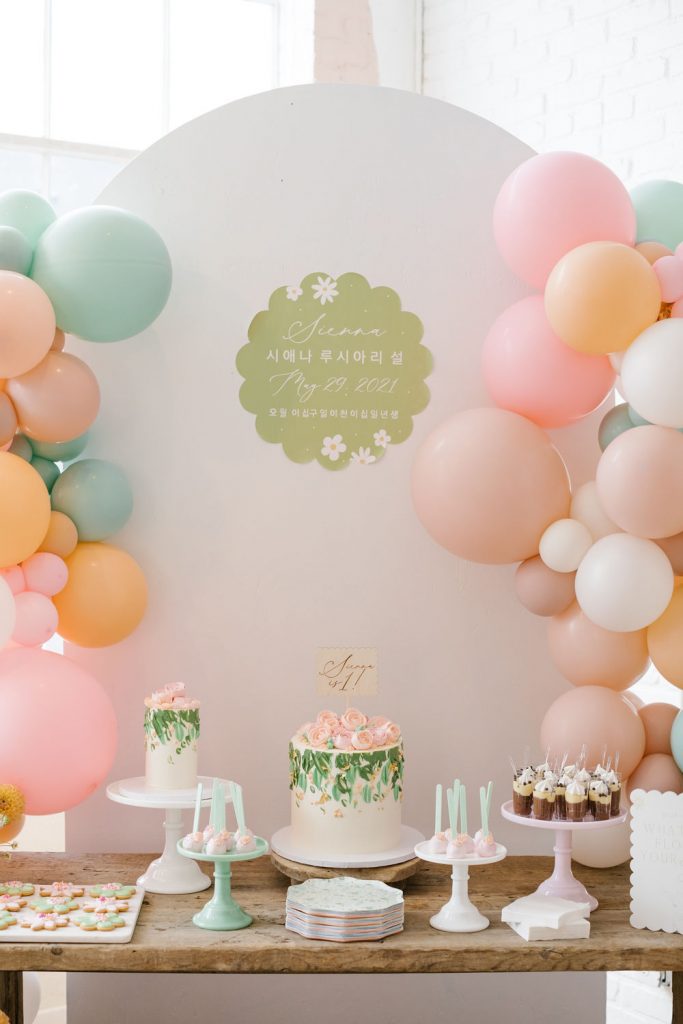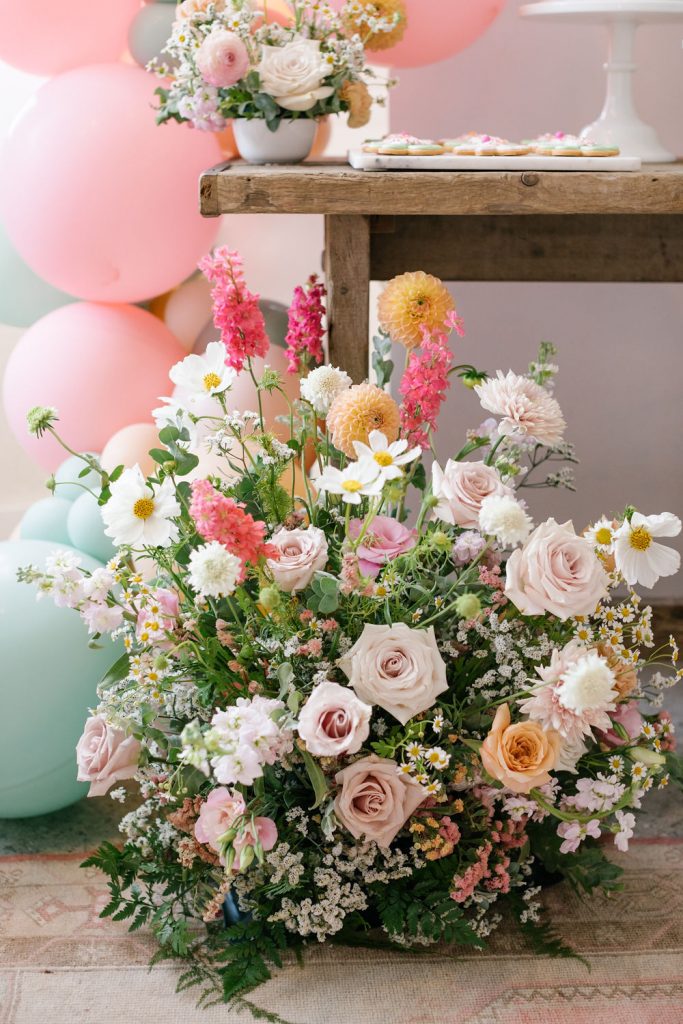 Ok Pirouette Paper, I see you with the cutest sign!!!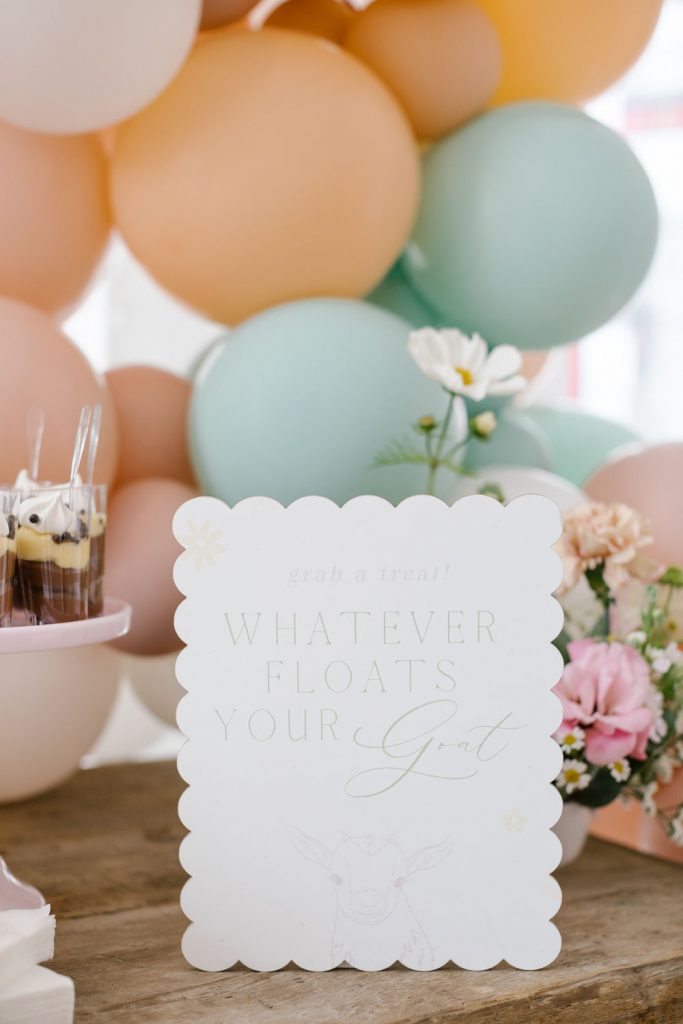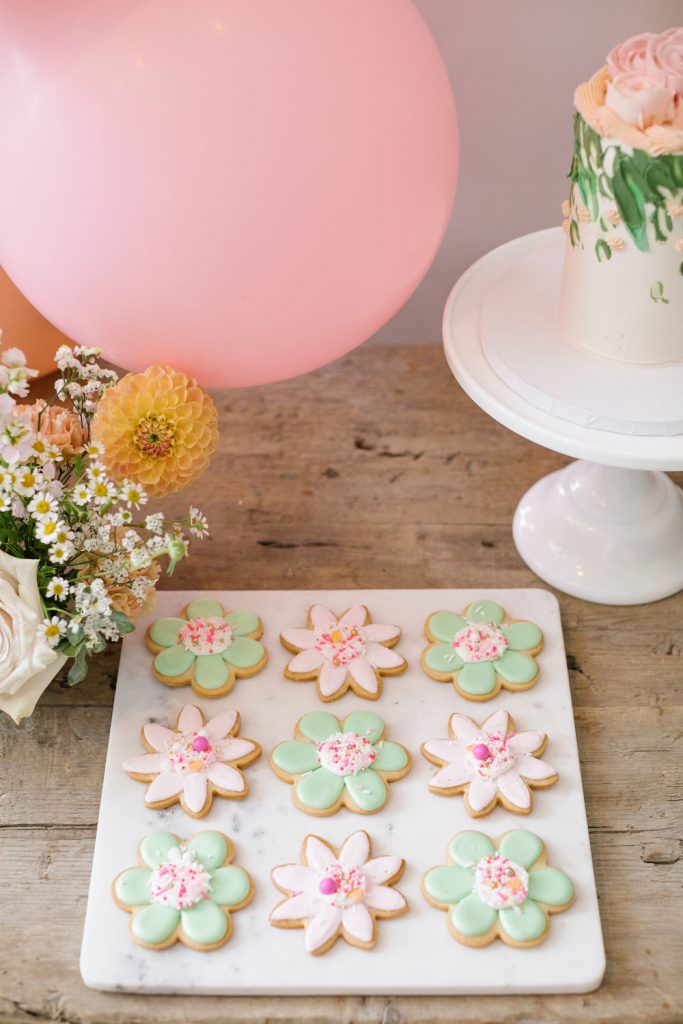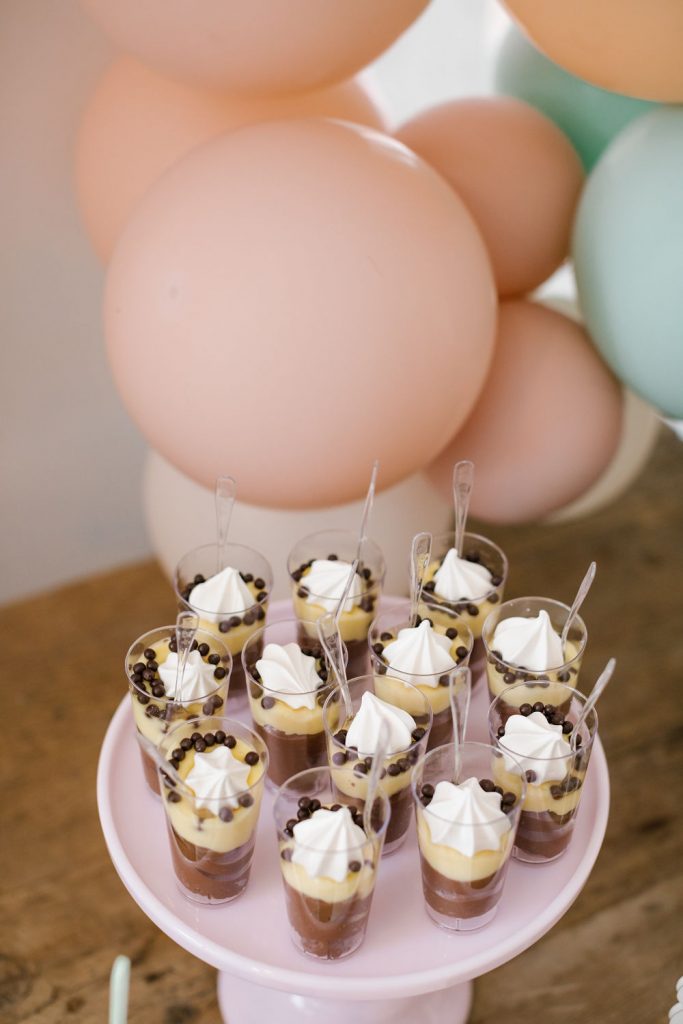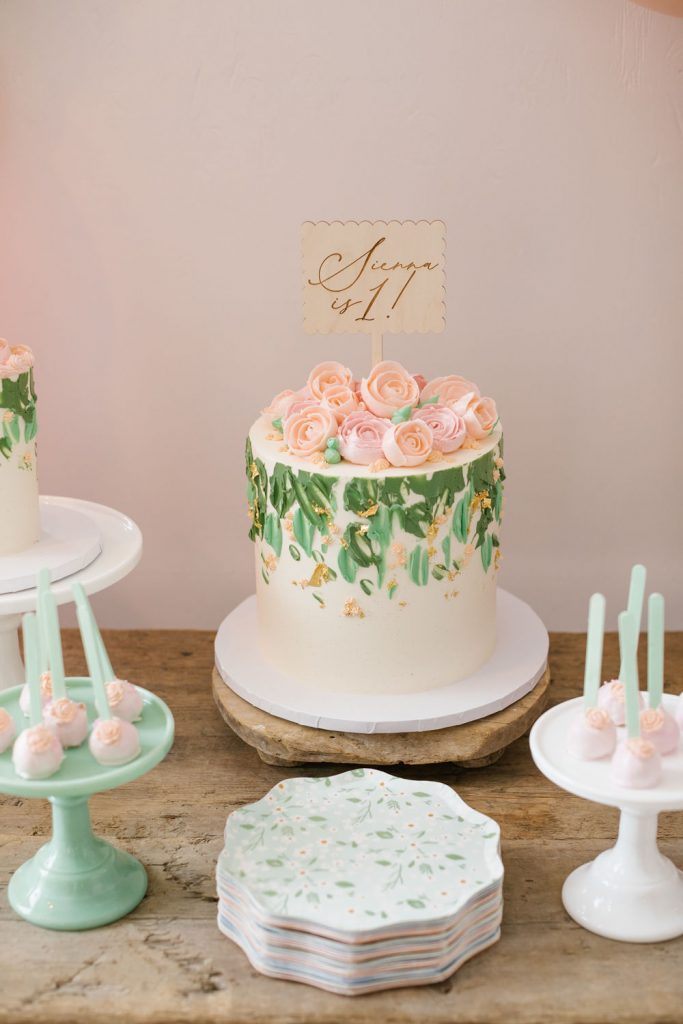 So so pretty!!!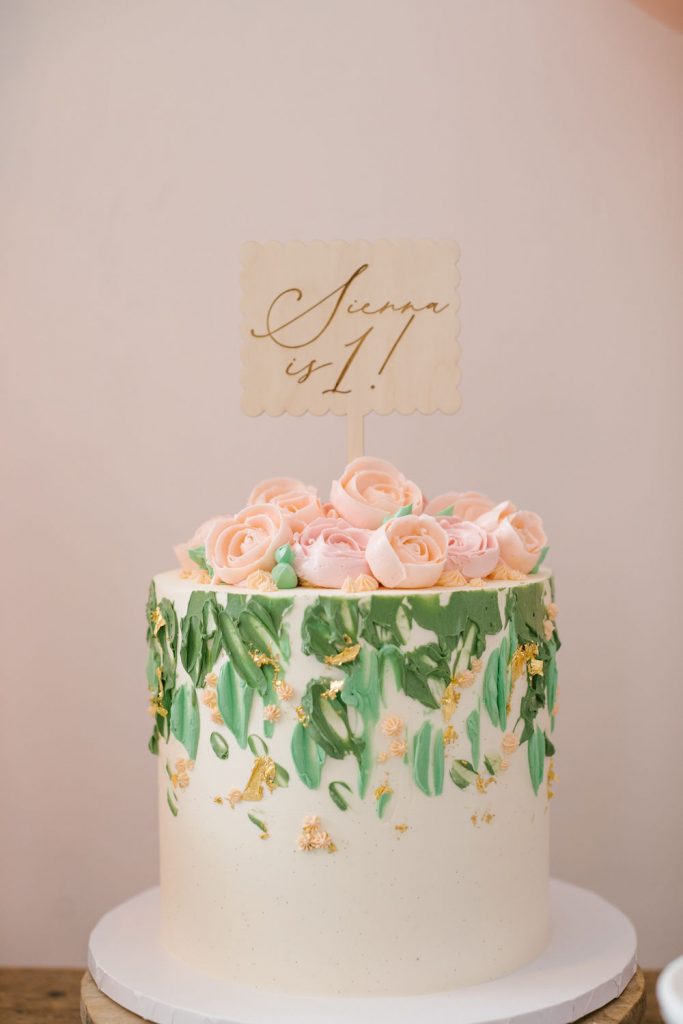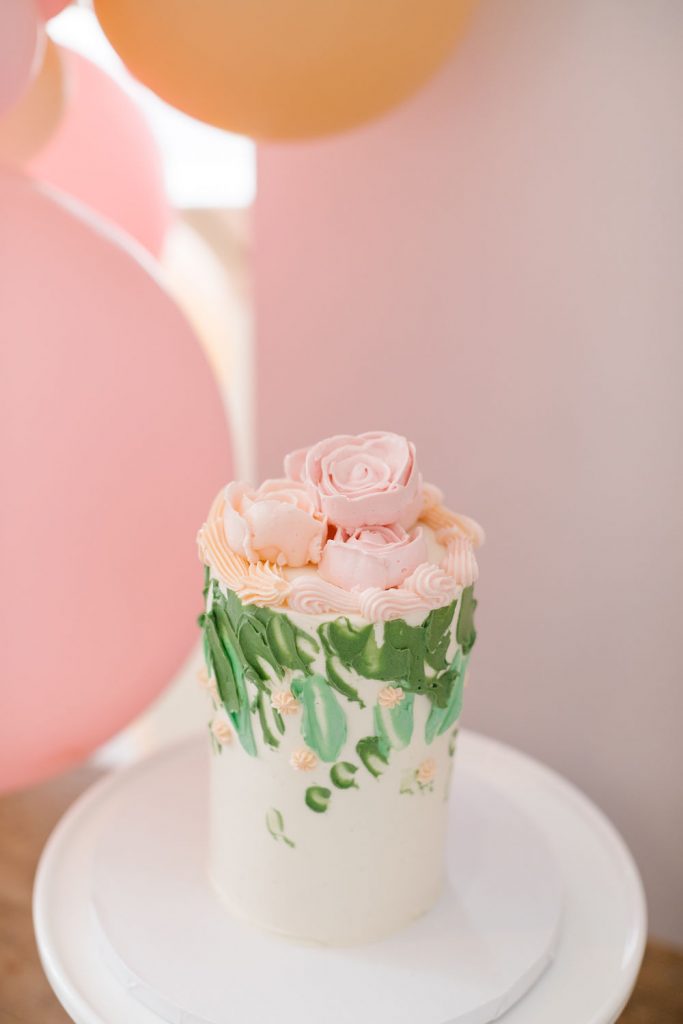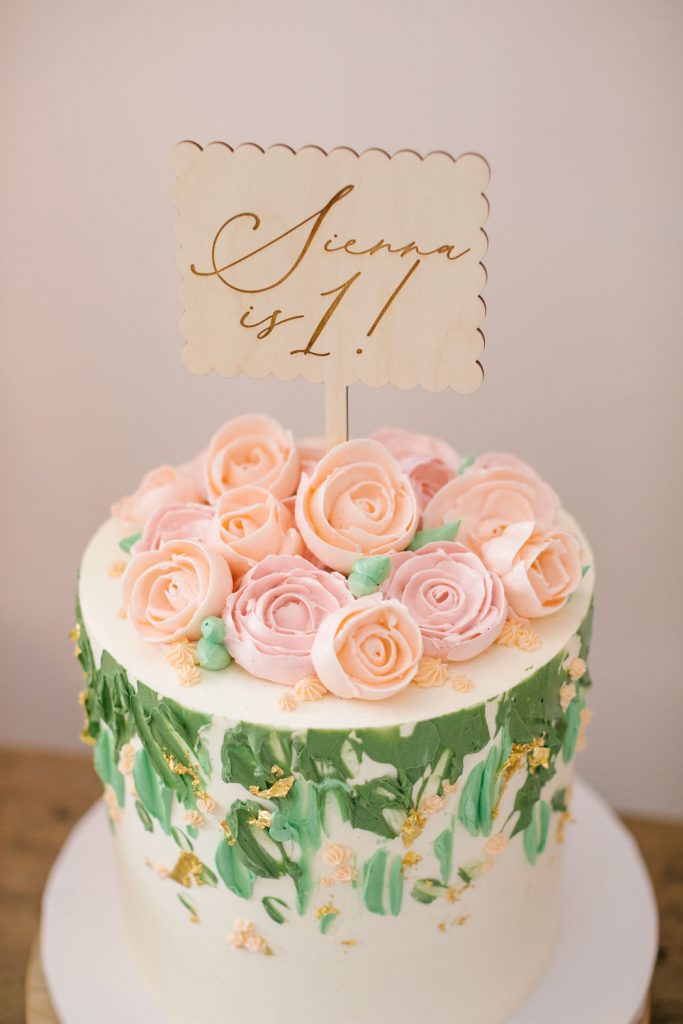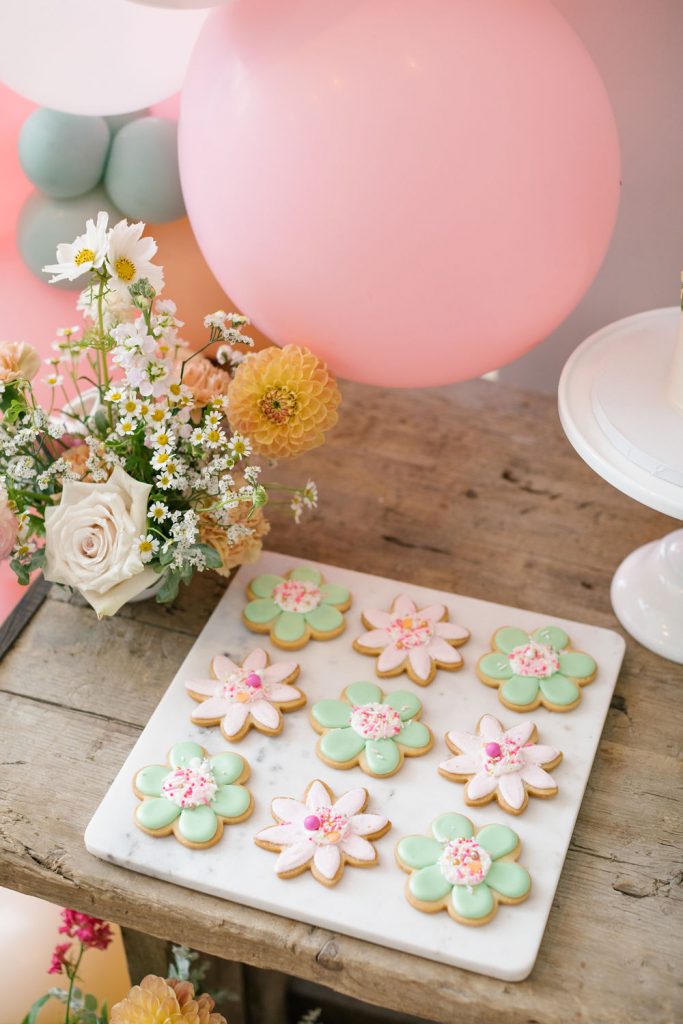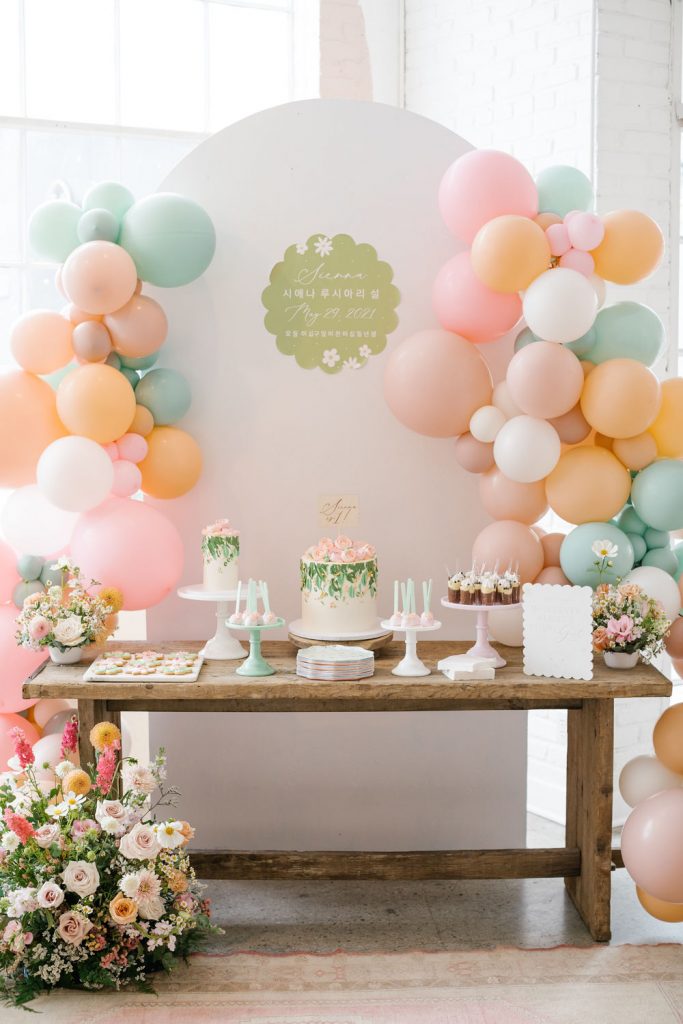 And now it's time to see the birthday girl go to town on that cake!!!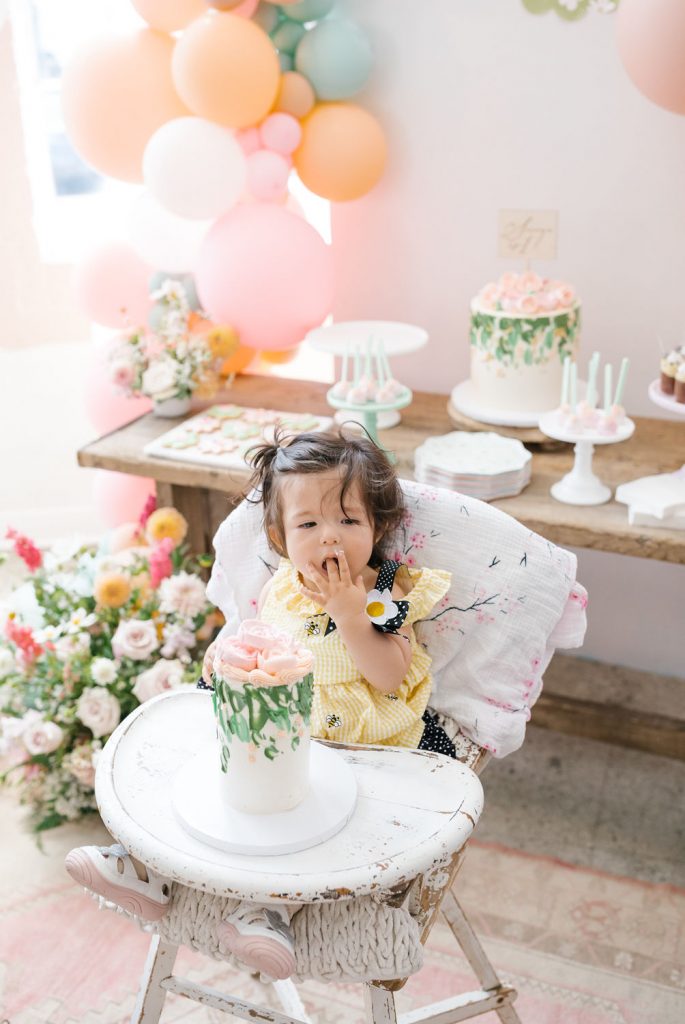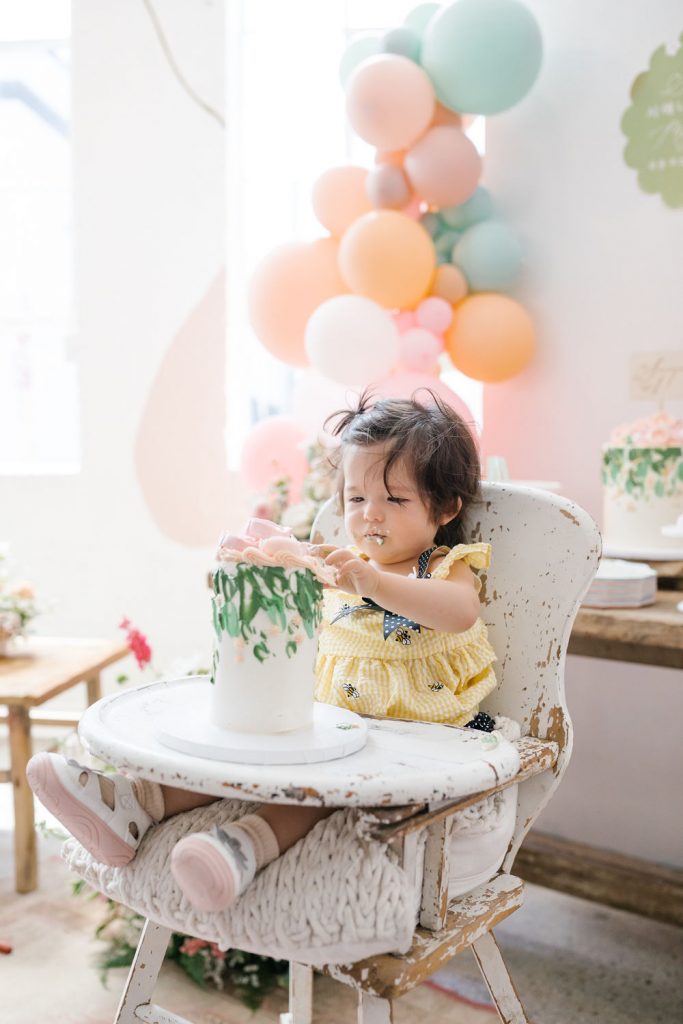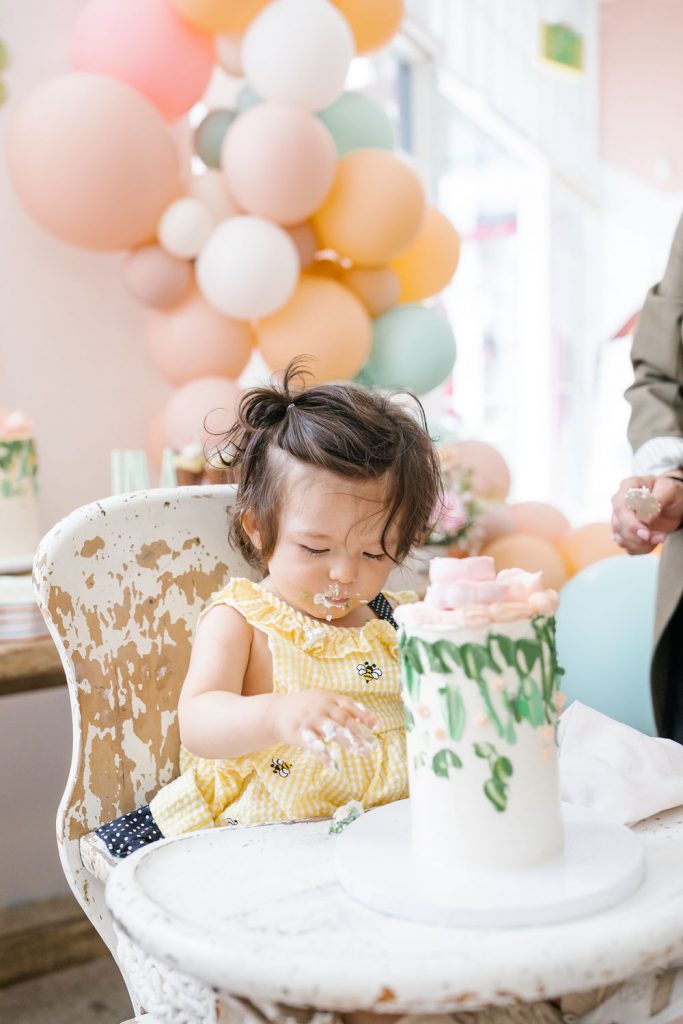 That's one happy little lady!!!! And we are even happier party planners to see it!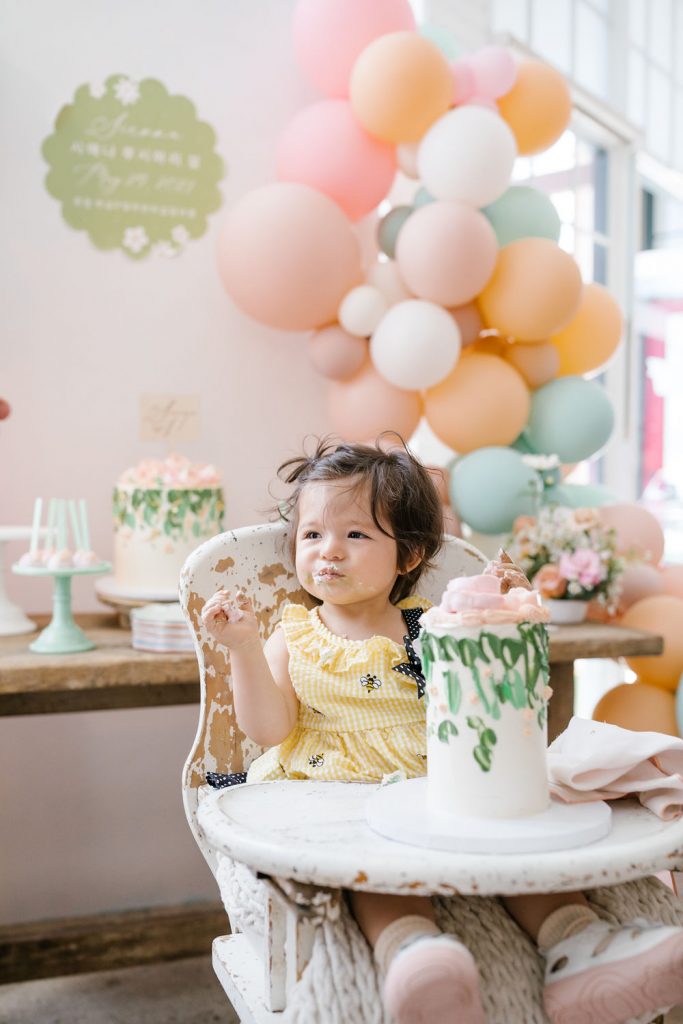 Happy birthday Sienna! Thank you for letting us be a part of your special day!!!
xx
Jacquelyn