Faith was turning 20 and wanted to celebrate under the stars with her friends for a celestial-themed night.  Lucky that her aunt is Marnie, owner of Sweet Salvage Rentals, and this gorgeous backyard!  This party was held this past Summer but we thought it fit pretty well for Halloween! We helped set up this amazing evening with a beautiful dinner table situation, lounge, bites and sweets, and a spot for tarot readings. It was a night to remember and a great way to ring in 20! Keep scrolling to see all of the pretty!
Photos by Corrie Lynn Photo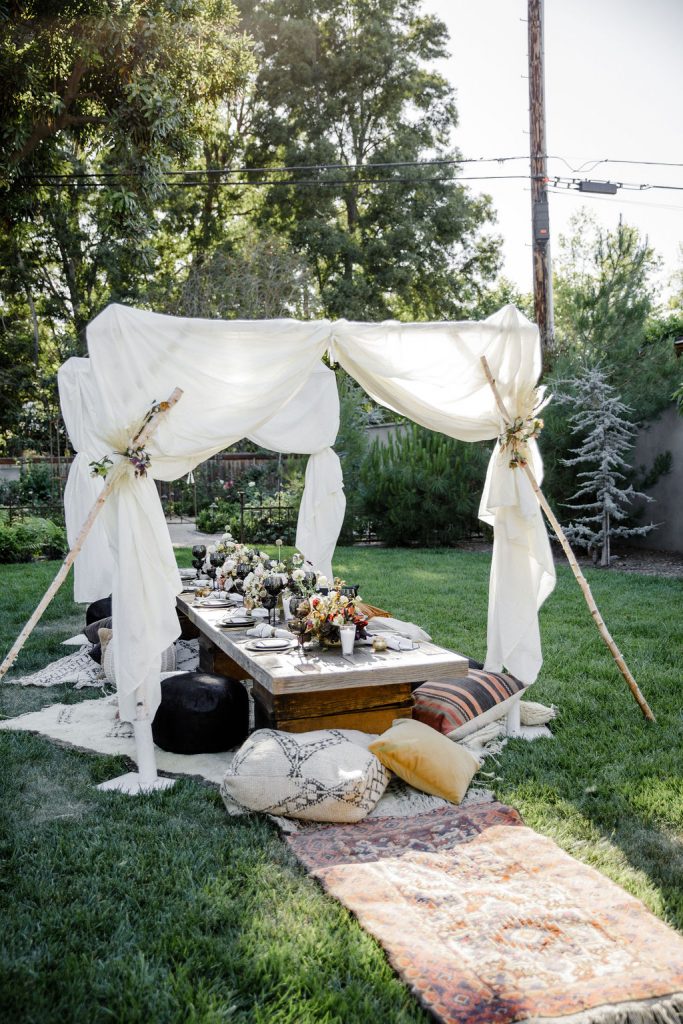 Our beautiful invite that set the tone for the party was done by Poppy Jack Shop, who also did the amazing place cards, stir sticks, and signage throughout the party. It's all styled on a Chasing Stone mat with lots of extra goodies from the party, but more on those later…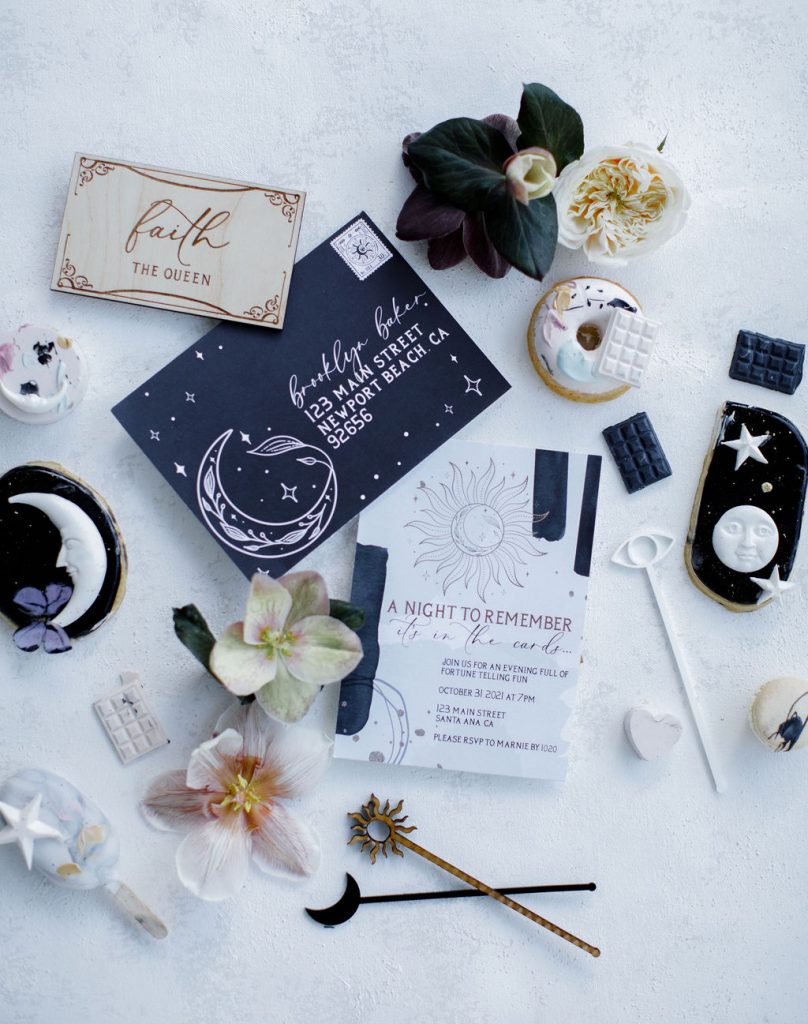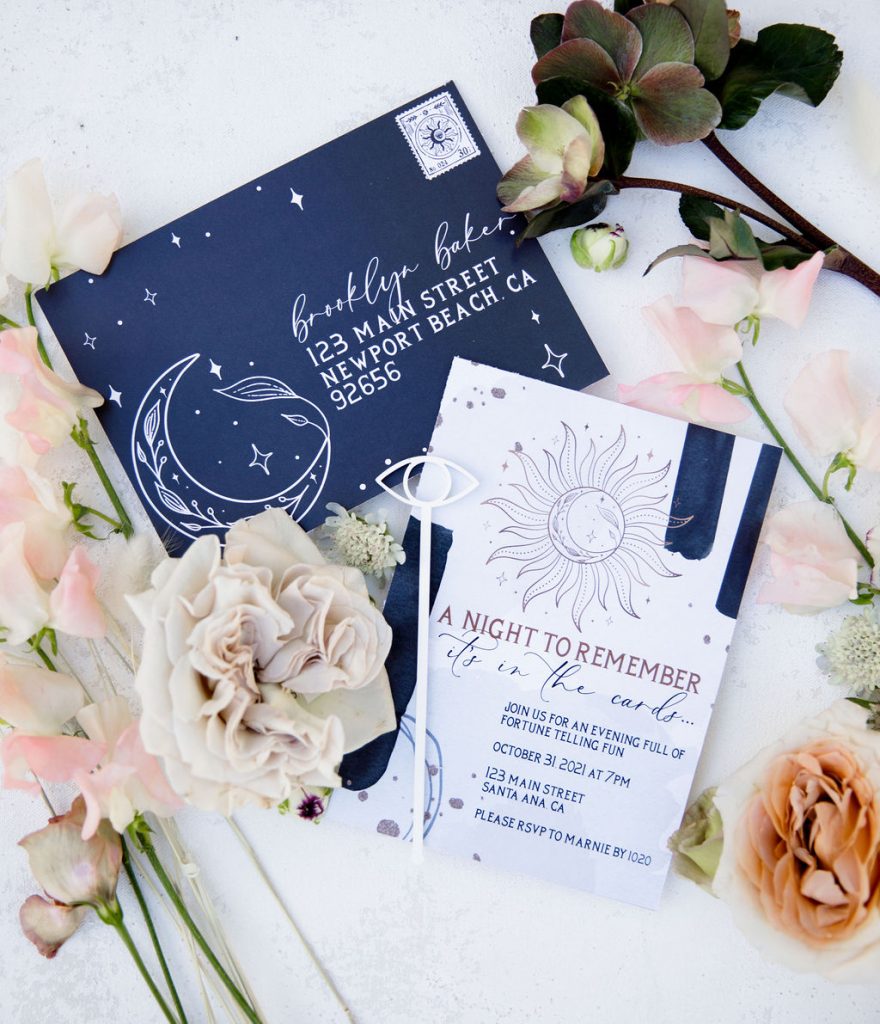 I'm obsessed with this draping situation that Marnie from Sweet Salvage Rentals created for over the table. It was such a fun addition and really added to the outdoor atmosphere. And there's nothing like a low table to get cozy and intimate with friends. This whole setup is a vibe and I'm here for it!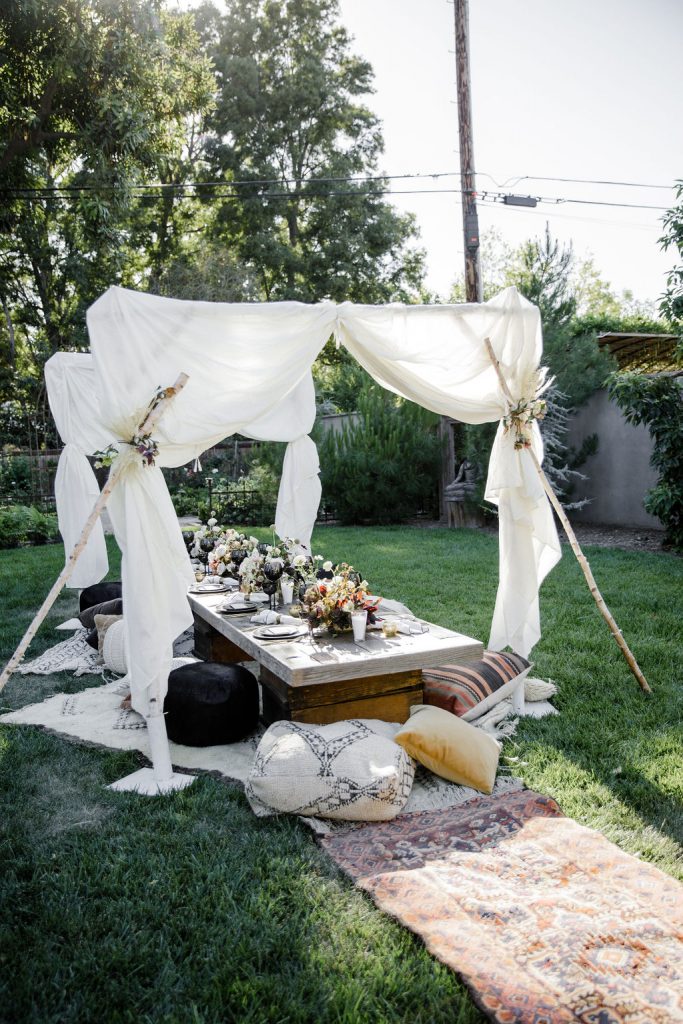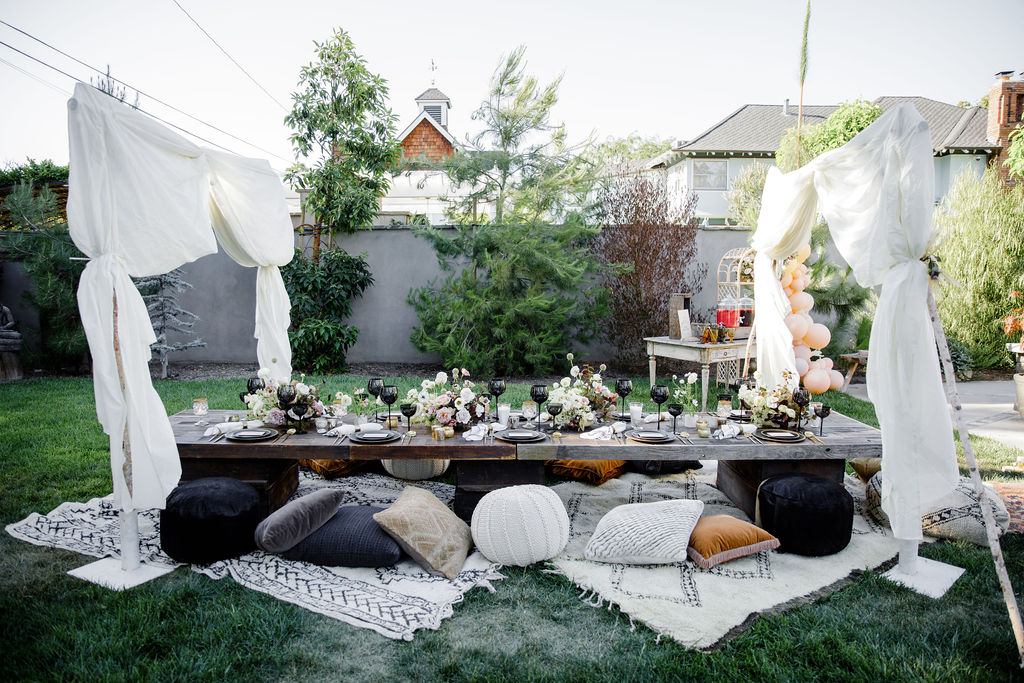 The table was set with Signature Party Rentals gorgeous black glassware and china accompanied by Hostess Haven's napkins.  Florals adorned the length of the table by the talented Liz from With Love Floral Co.  I loved how moody this table was, perfect for our theme and for Halloween!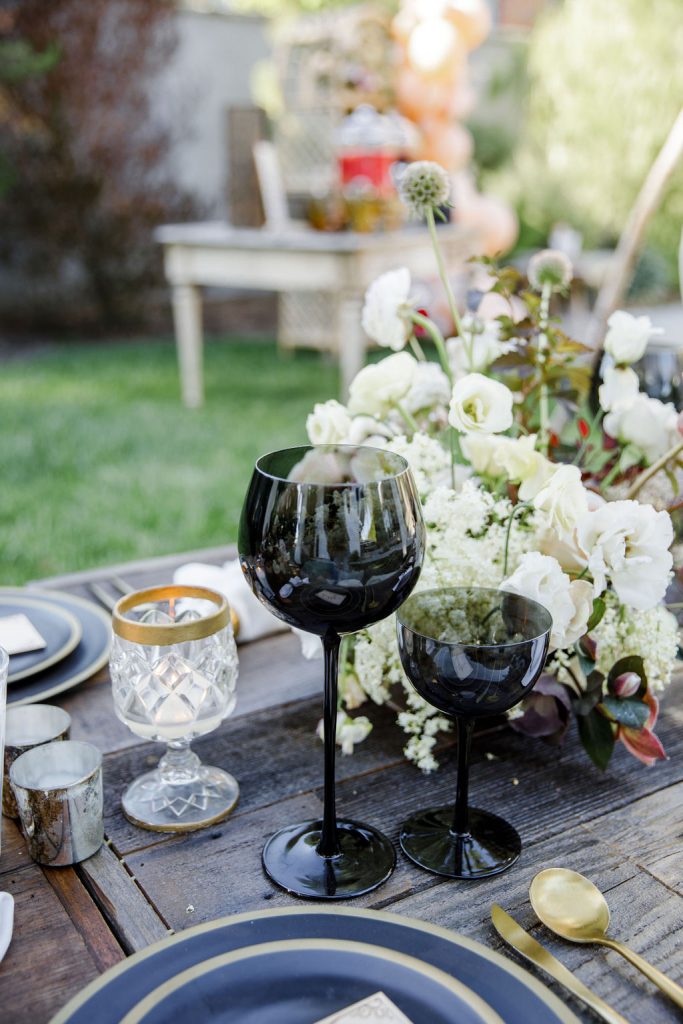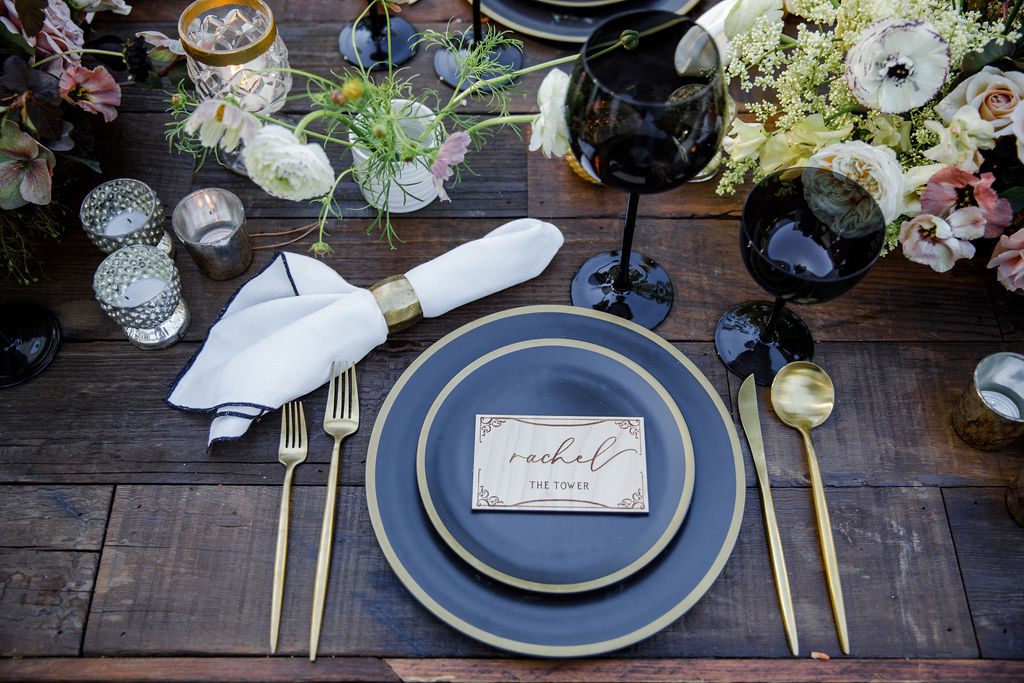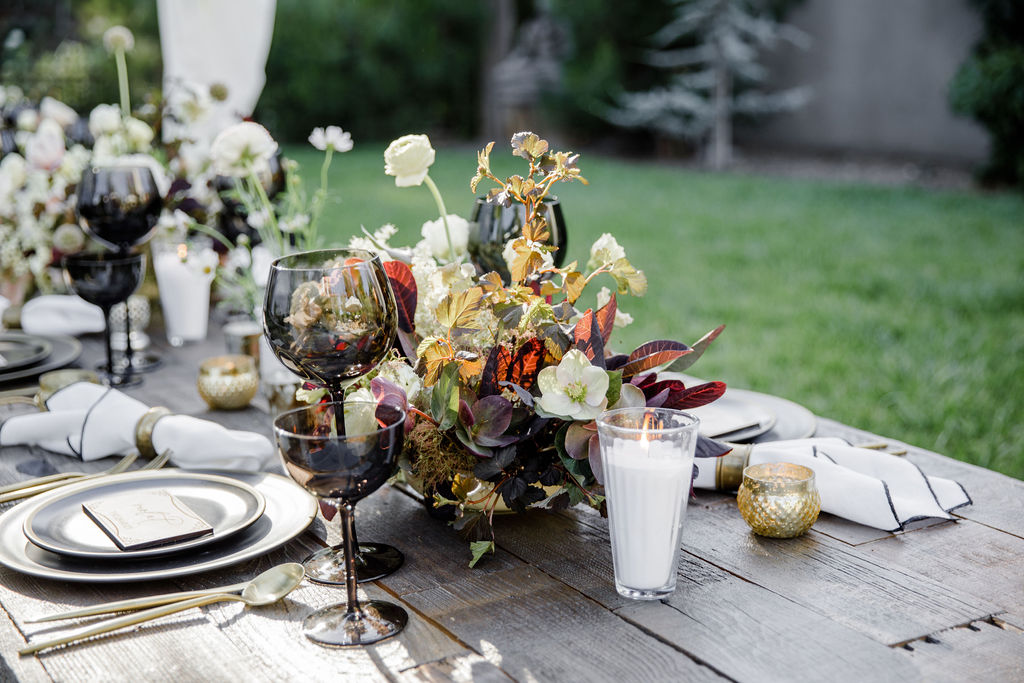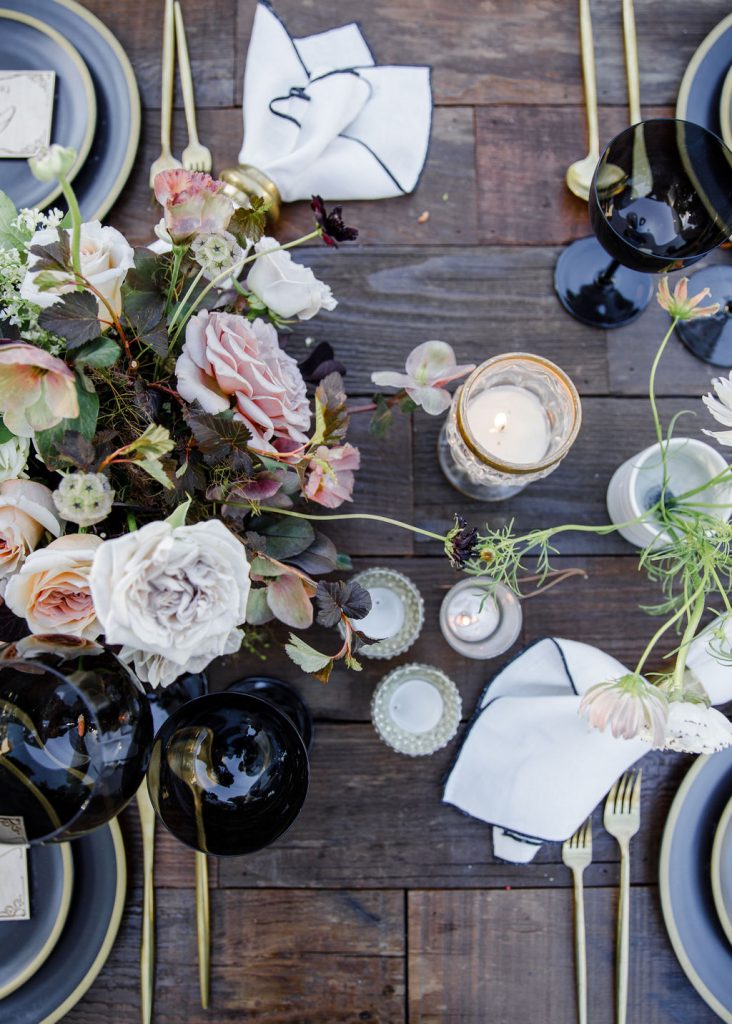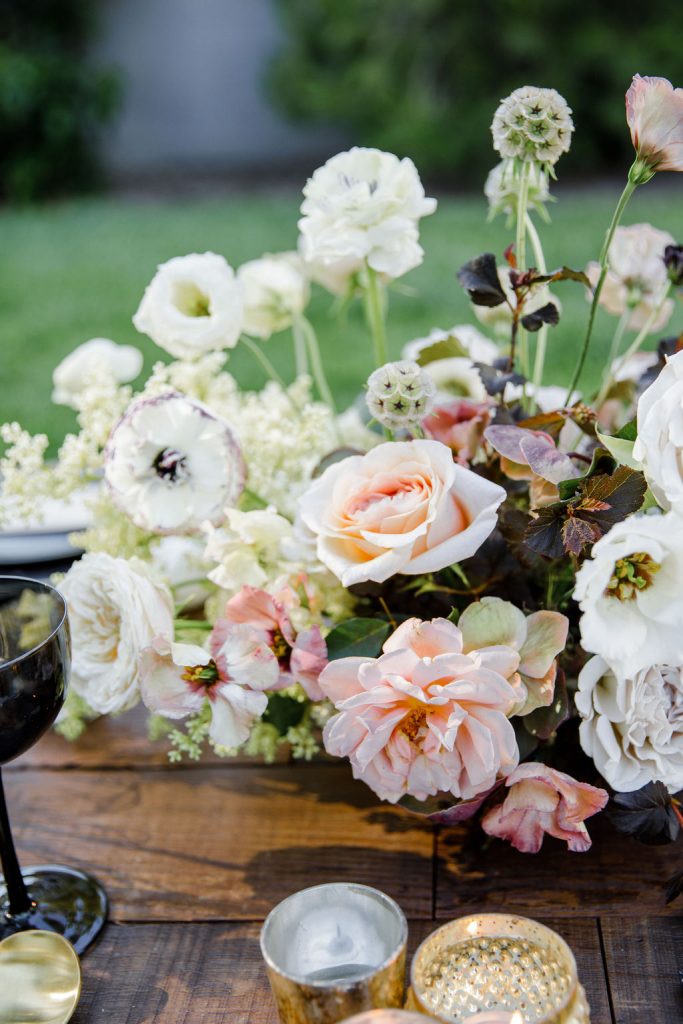 The wood place cards by Poppy Jack Shop were so unique and special, each one was different for each guest. I love those little details!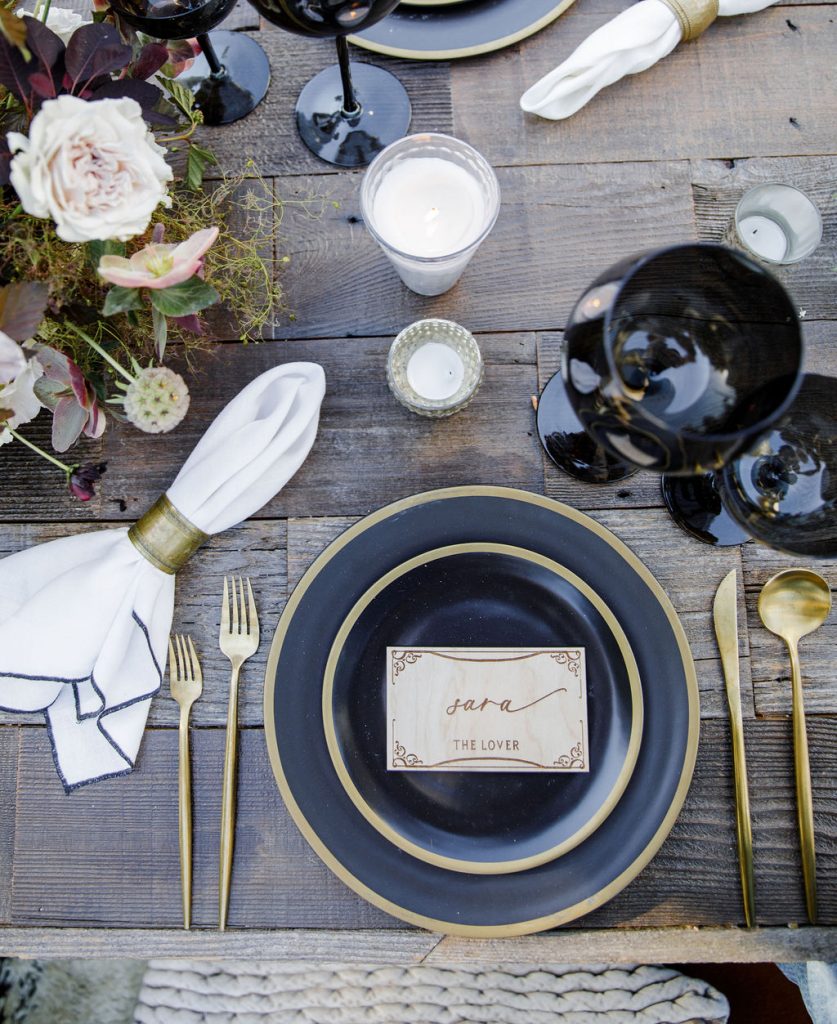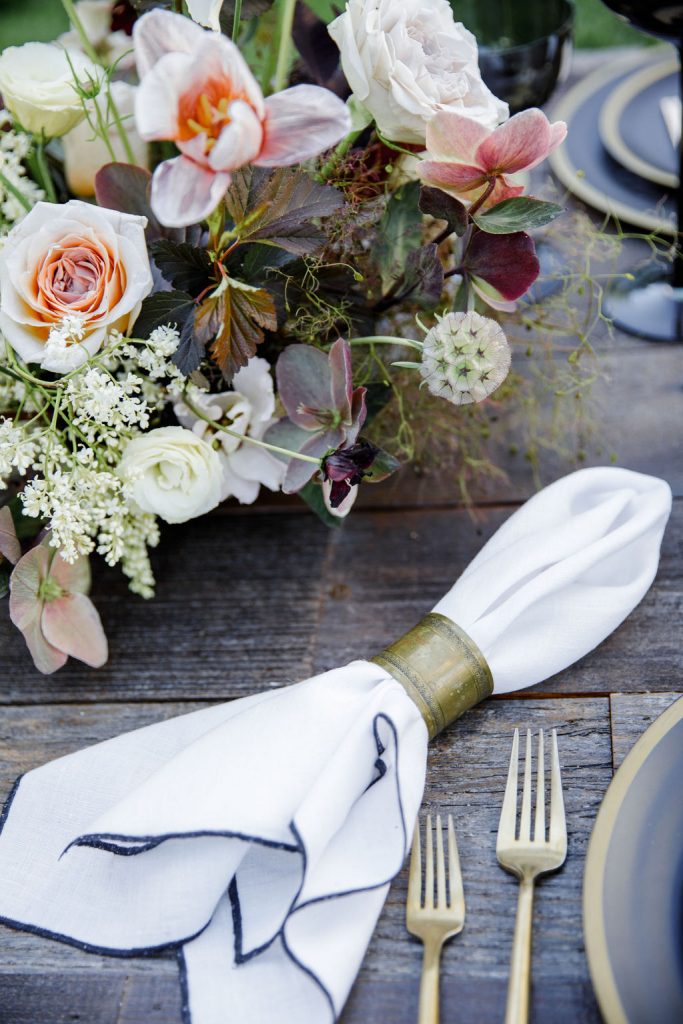 Liz from With Love Floral Co adorned the fabric with florals and made it THAT much prettier! So in love!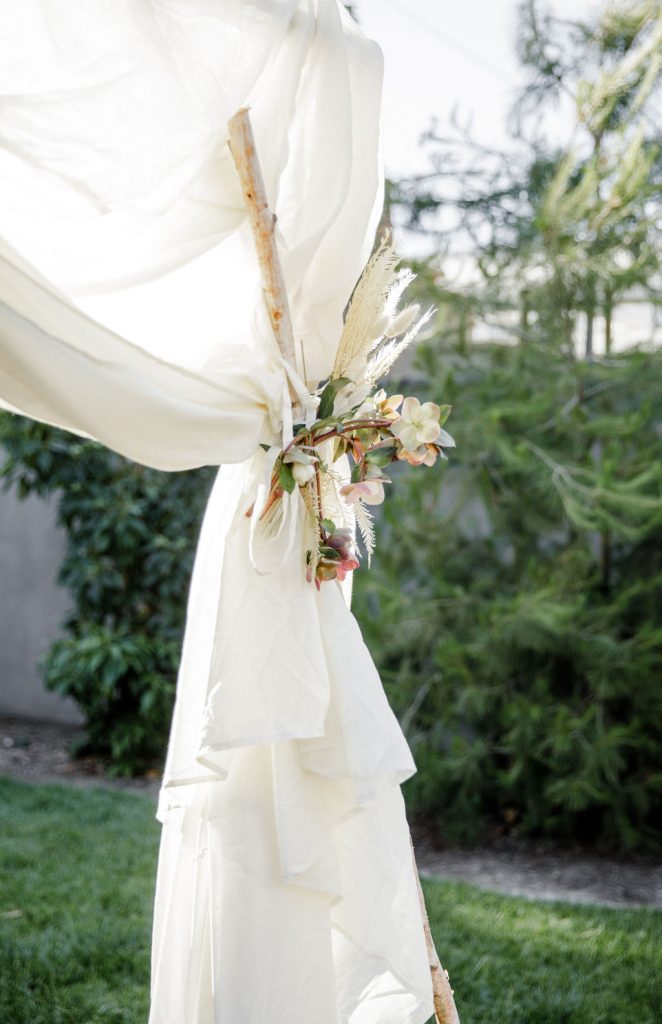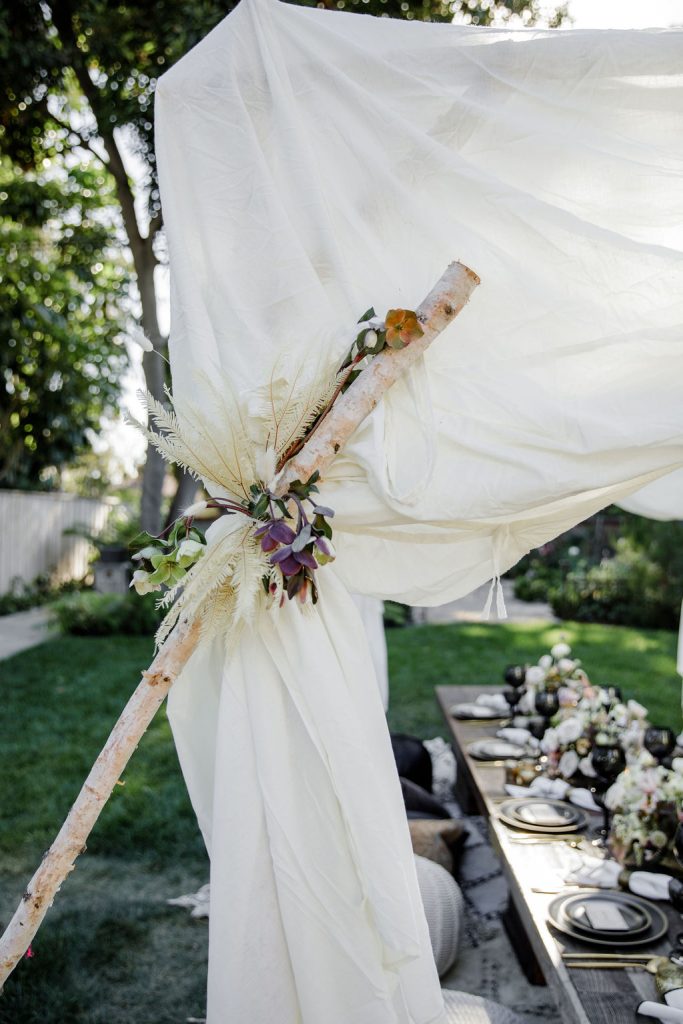 Such a pretty sight to see!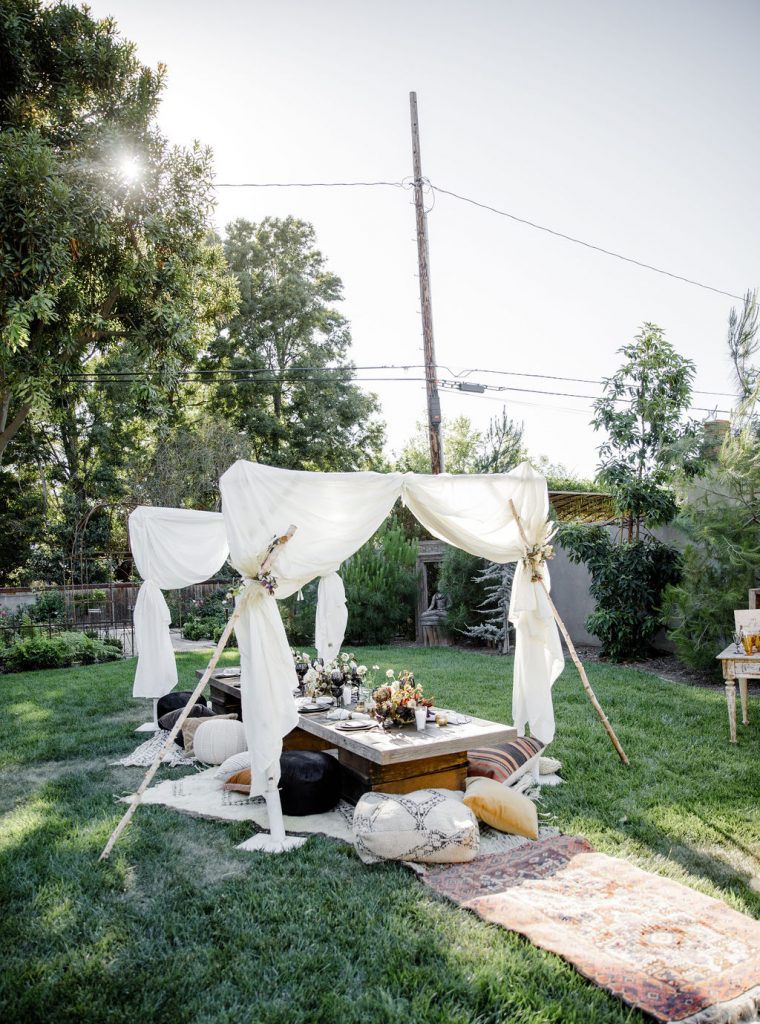 Before dinner guests gathered at our lounge for a few drinks and yummy bites! Colette's Catering provided a pretty and delicious charcuterie board, is it a party without one? I don't think so…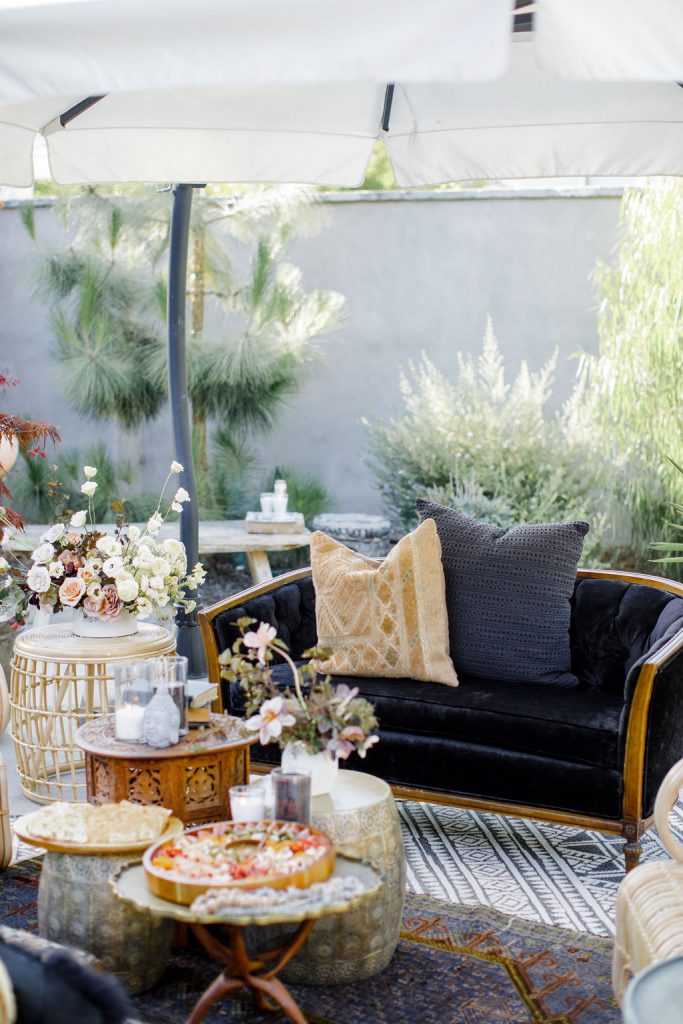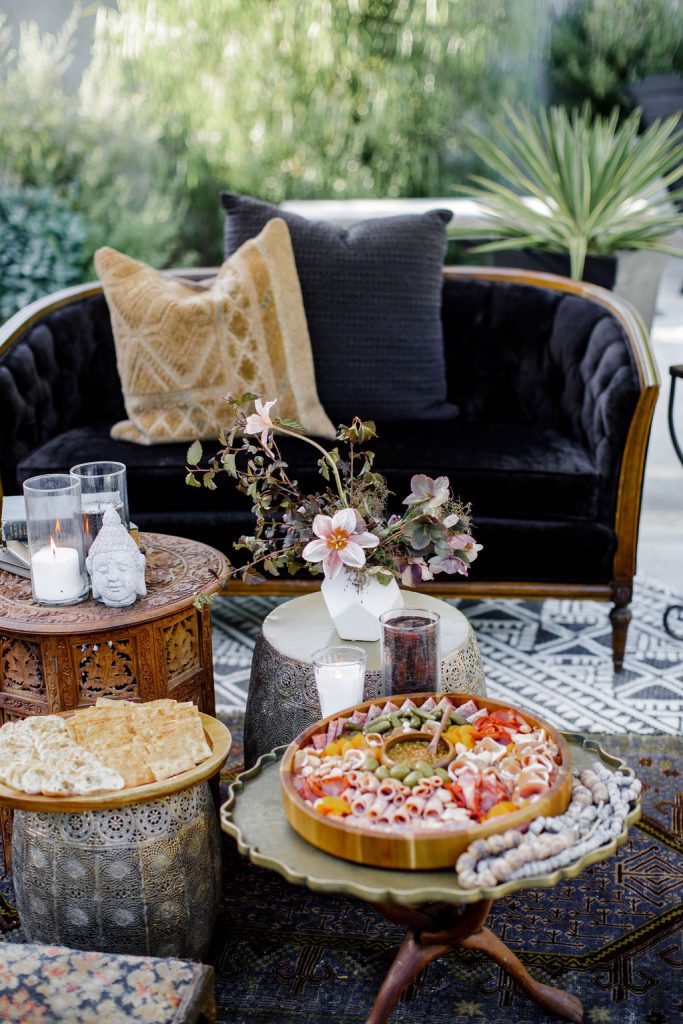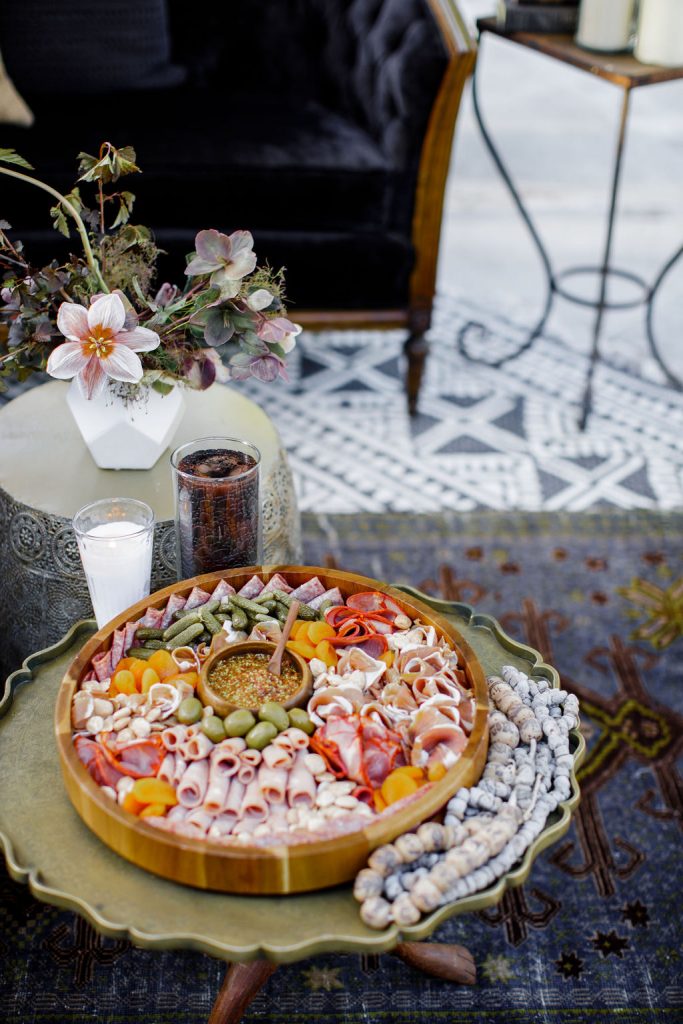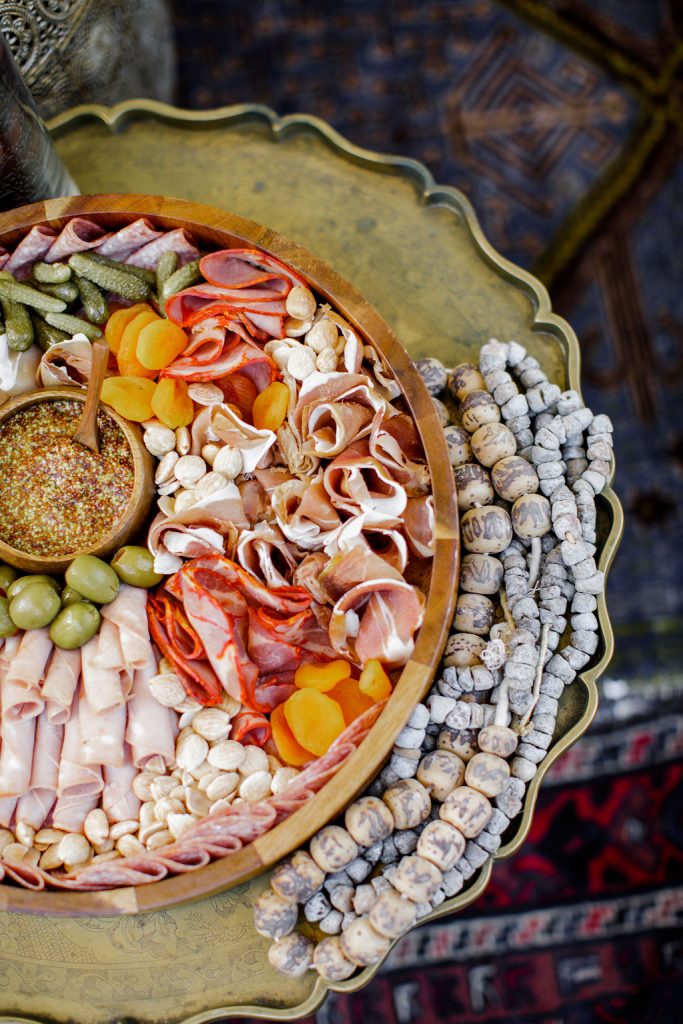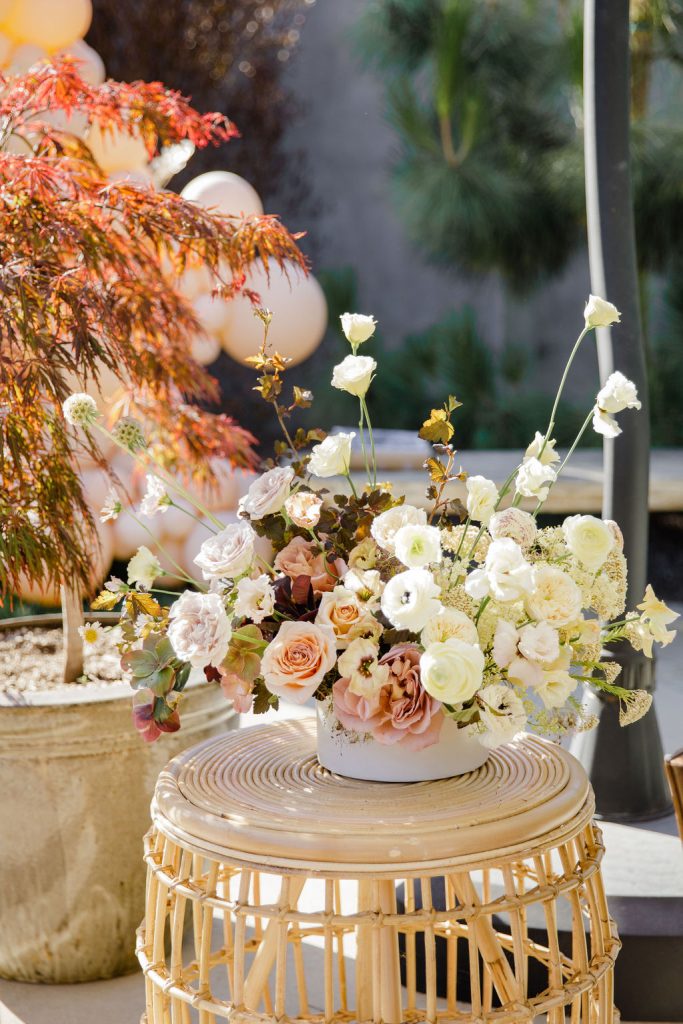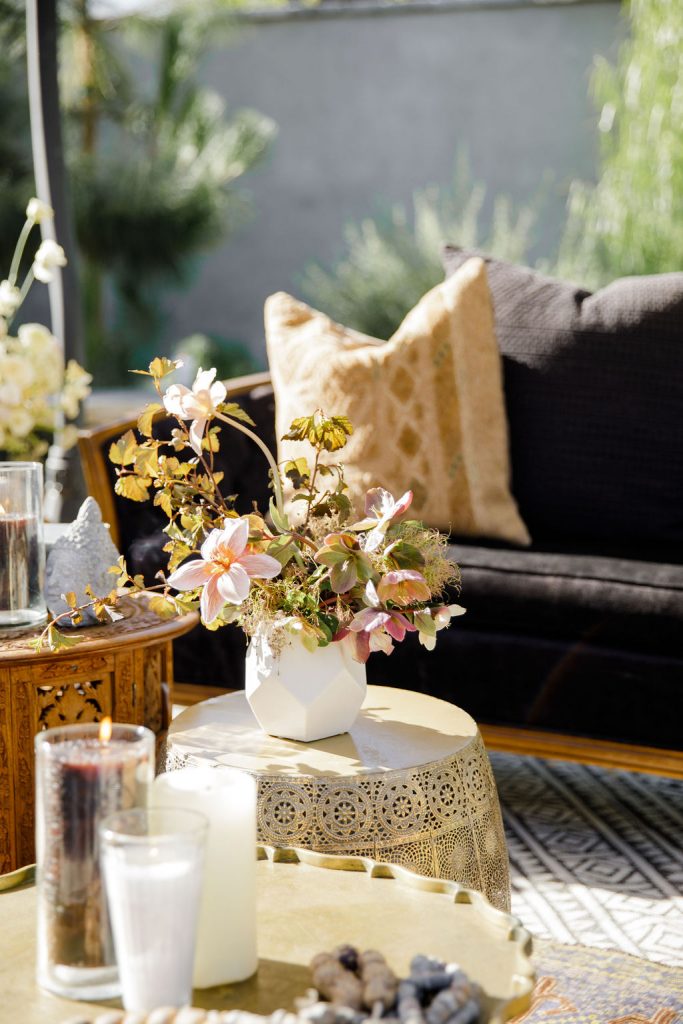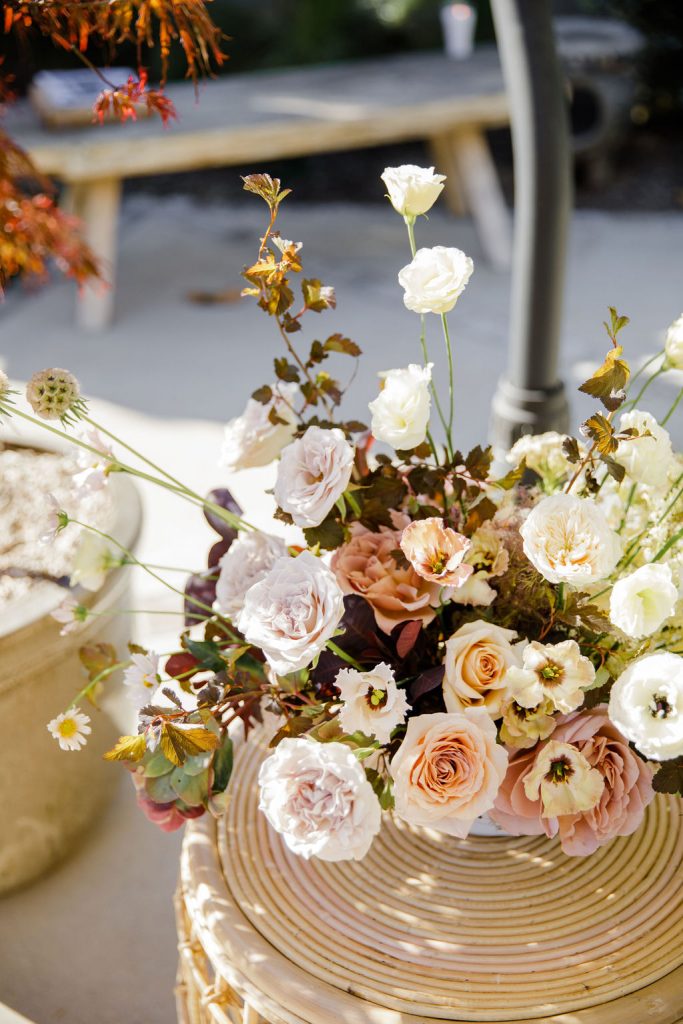 Mocktails for the win!!! We can do cocktails next year Taylor, let's keep it safe for 20! I see good things in your future though!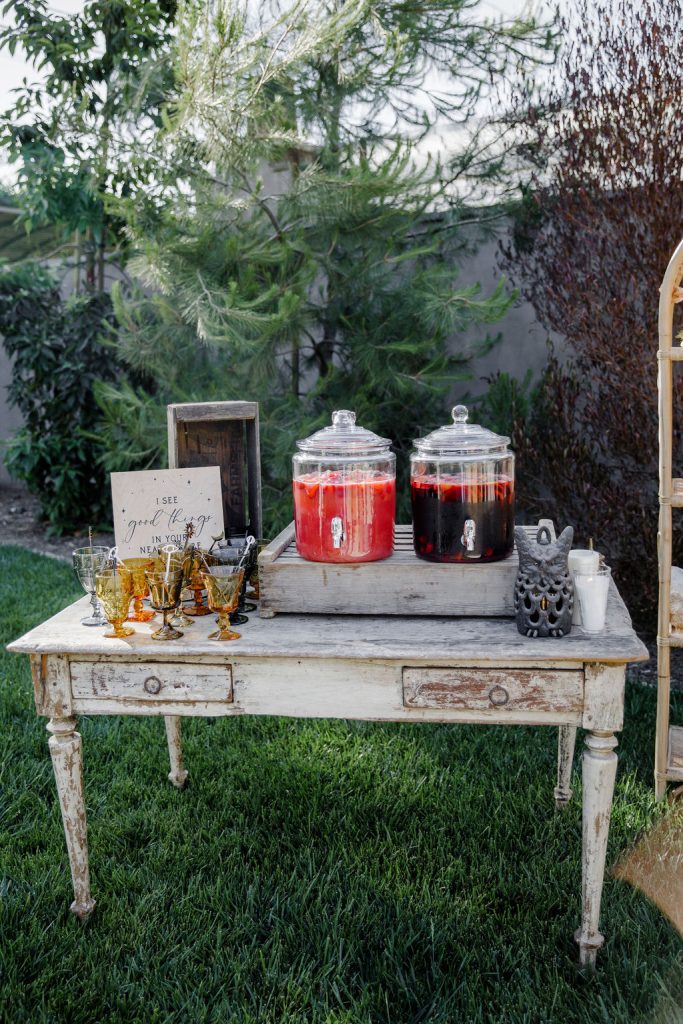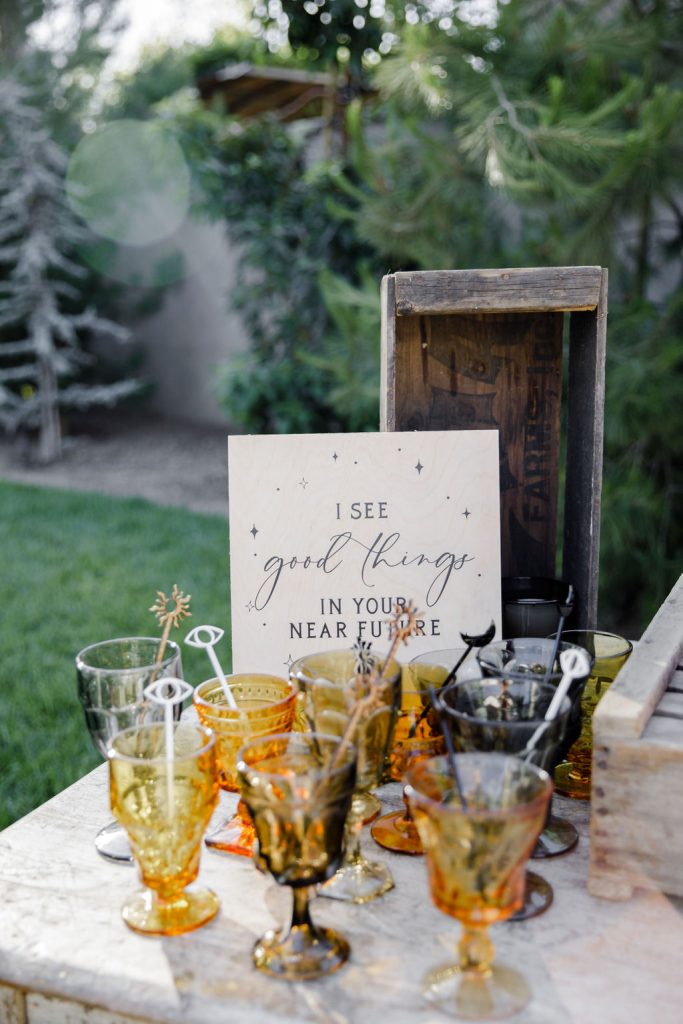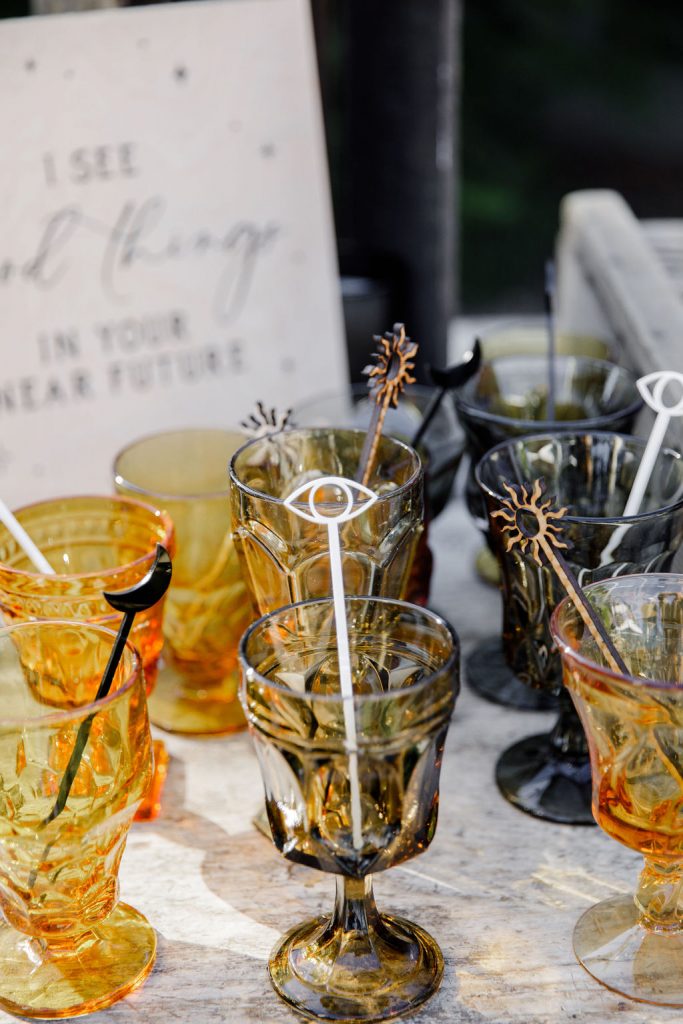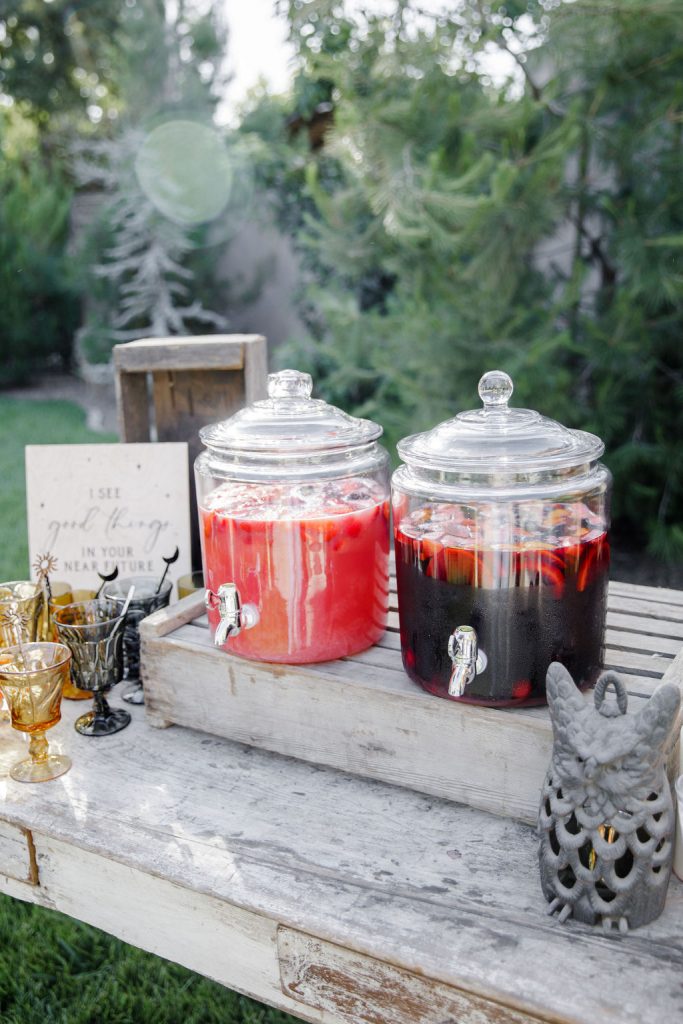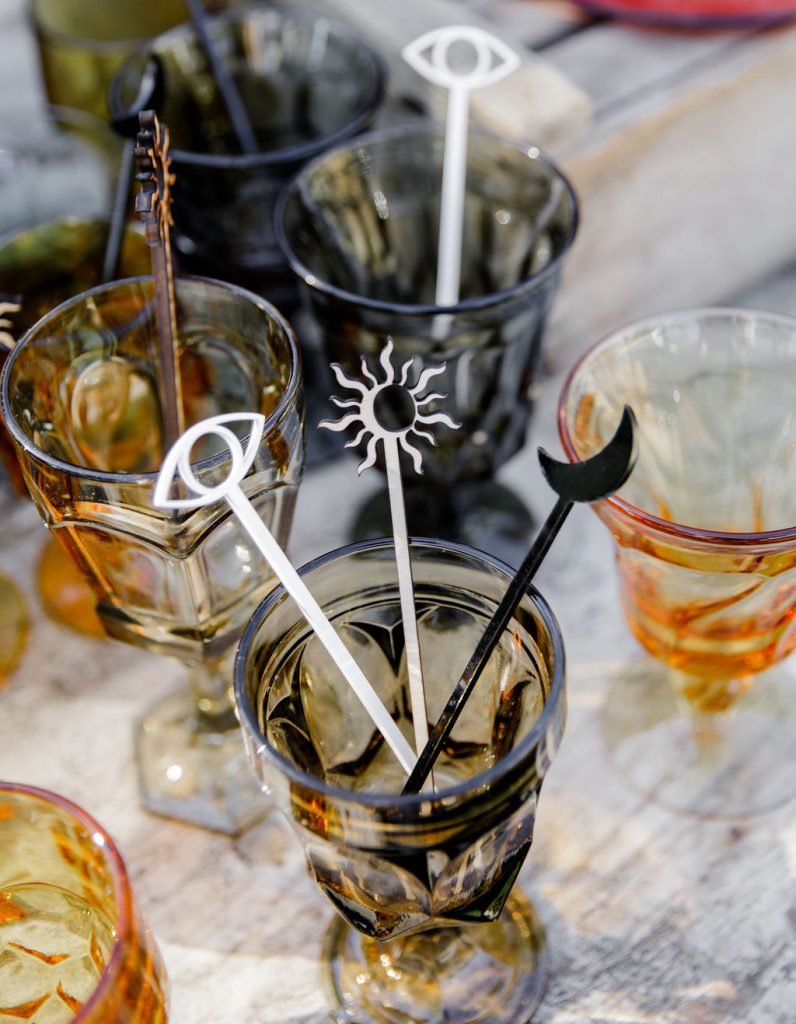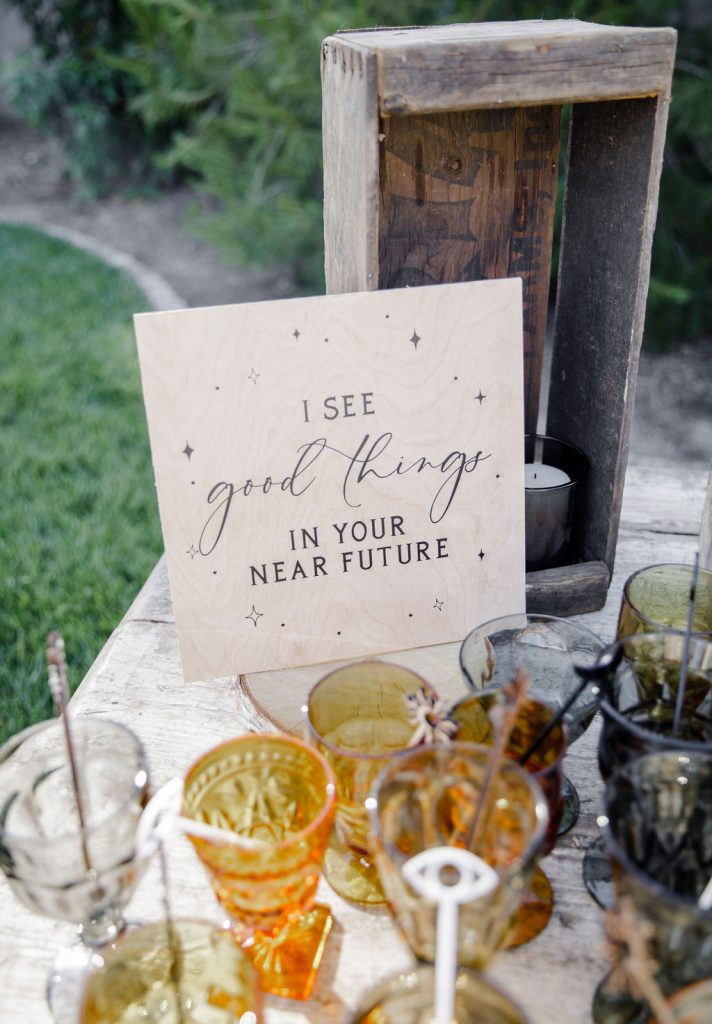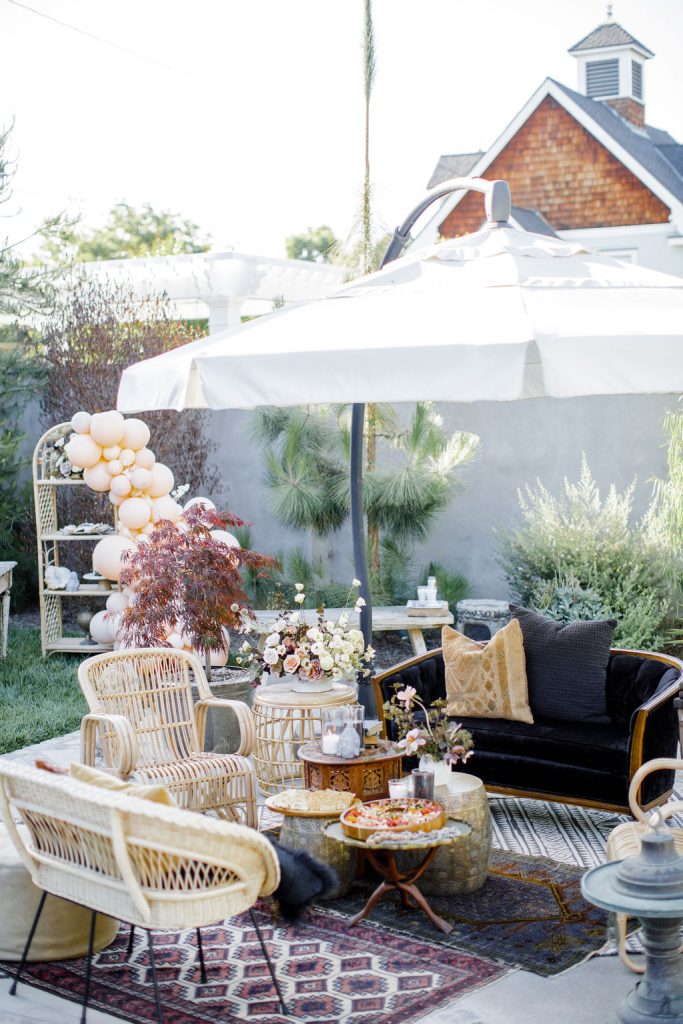 Our spot for Tarot readings and the desserts were decked out with balloons by The Pop Shop, because we can't go without them!!  They are too pretty! See if you notice our nod to The Craft here…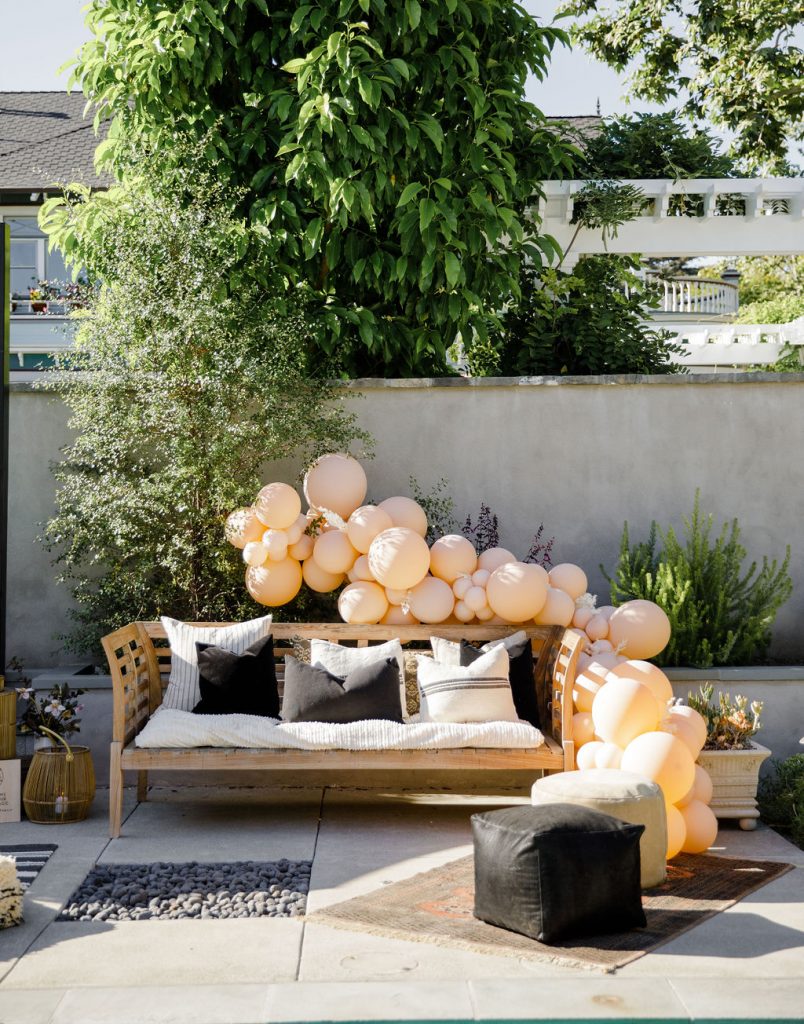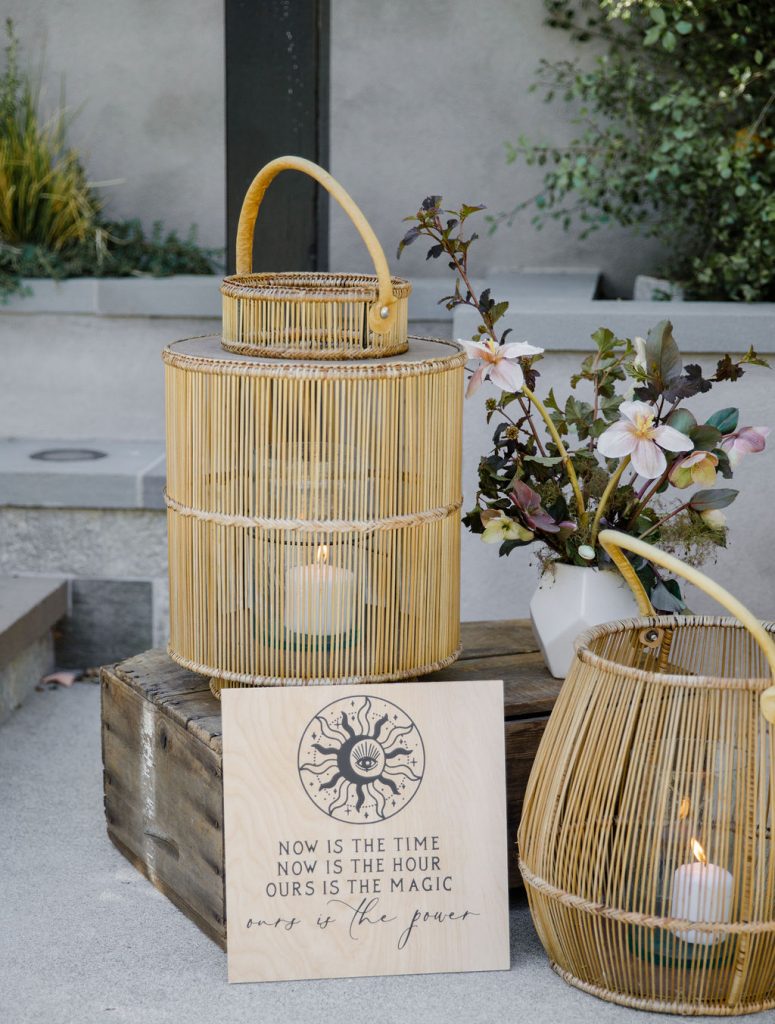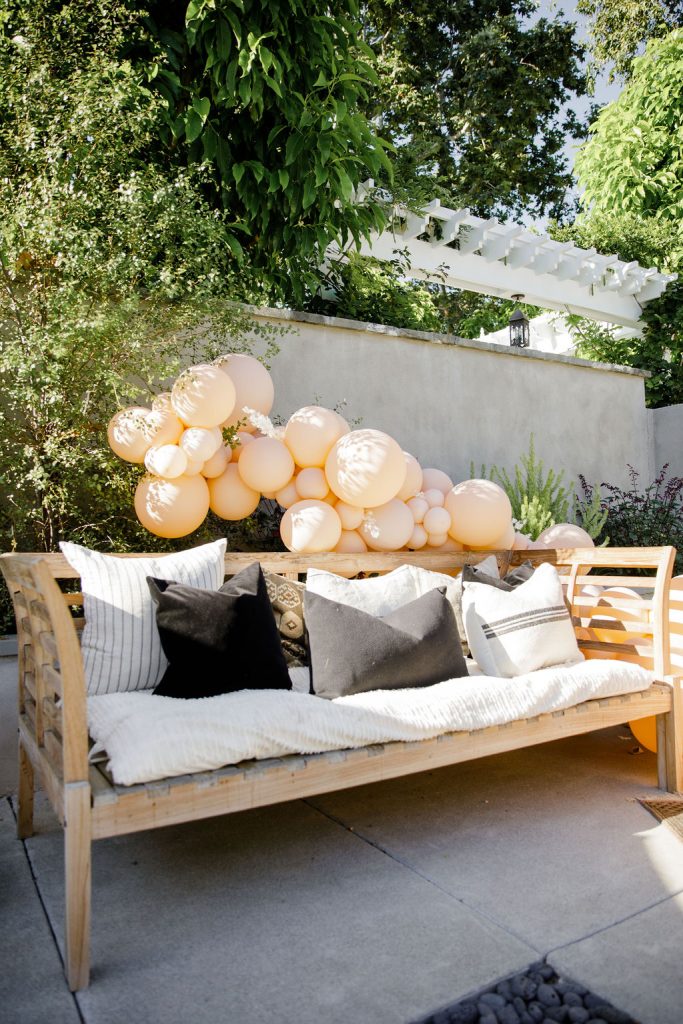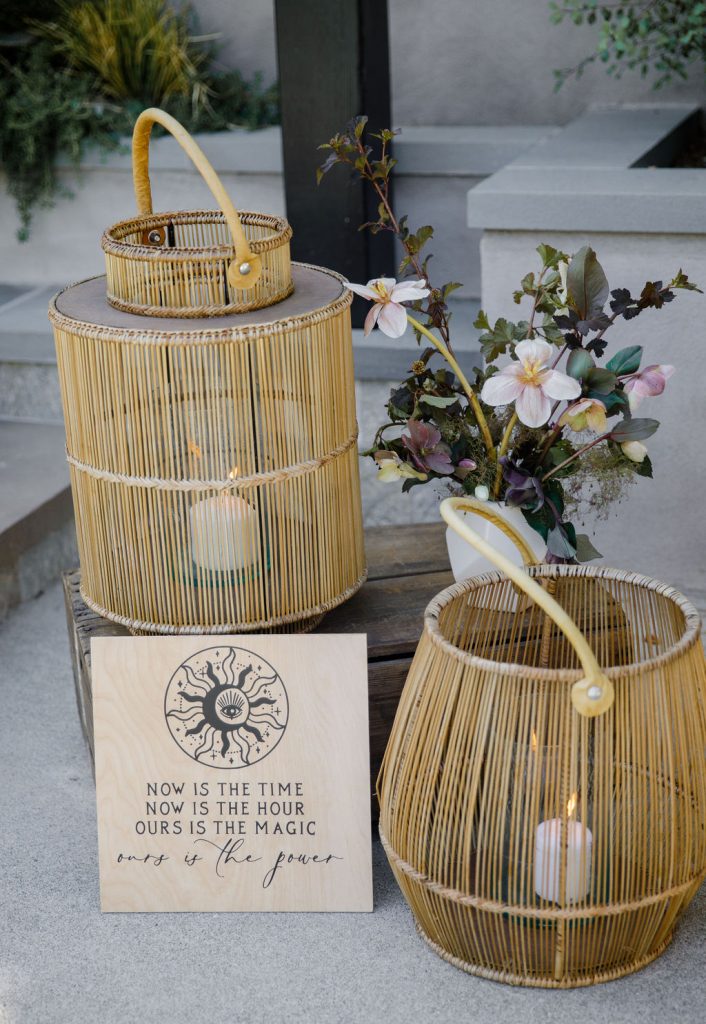 Last but not least, those stunning and delicious desserts were made by the one and only Sugar Crush Sweets, our go-to for every party! Just gorgeous all the way around!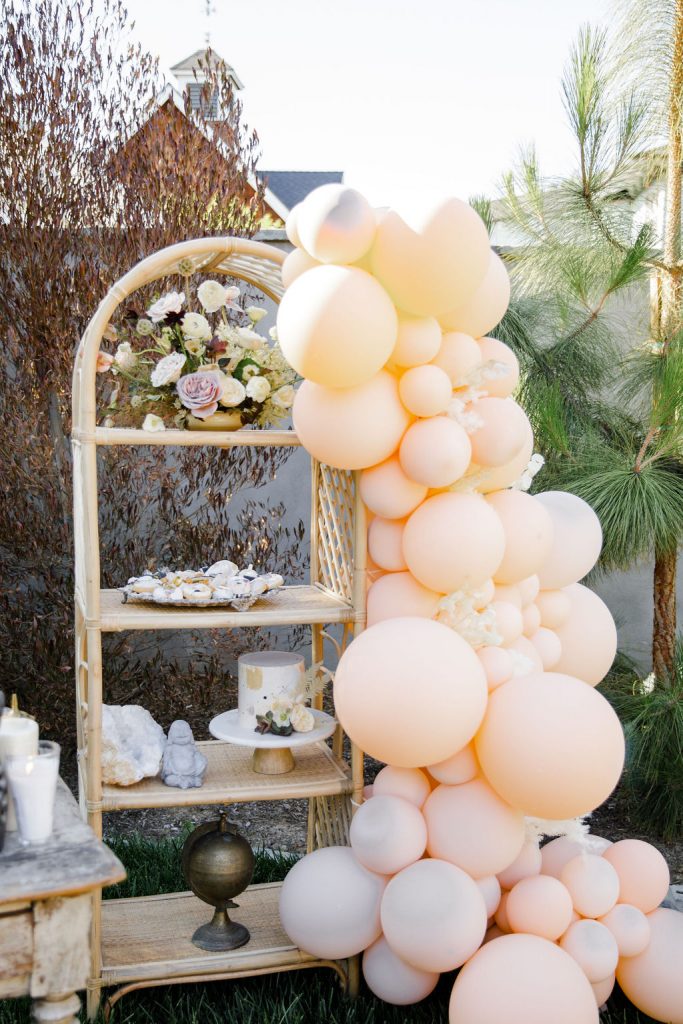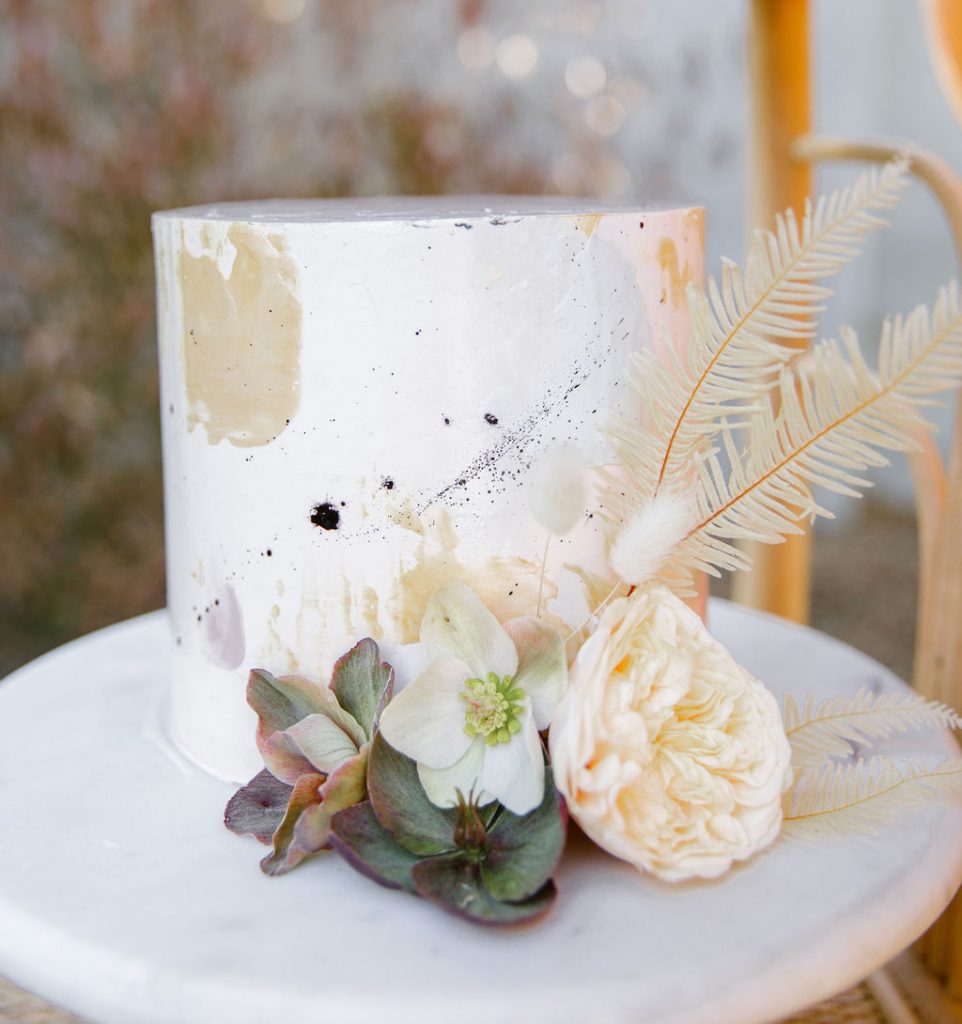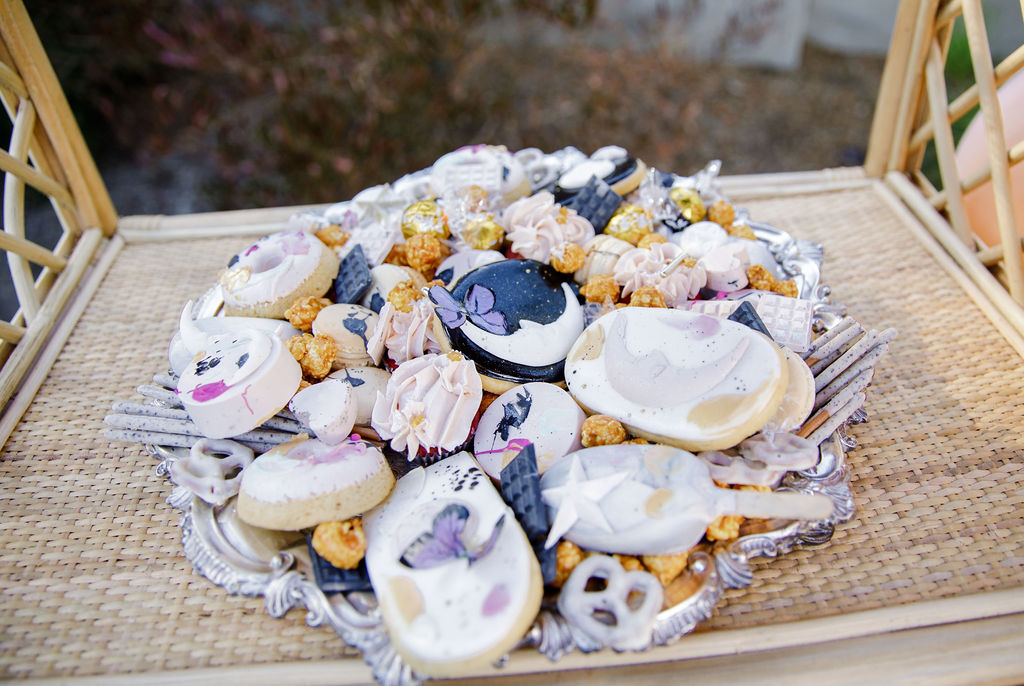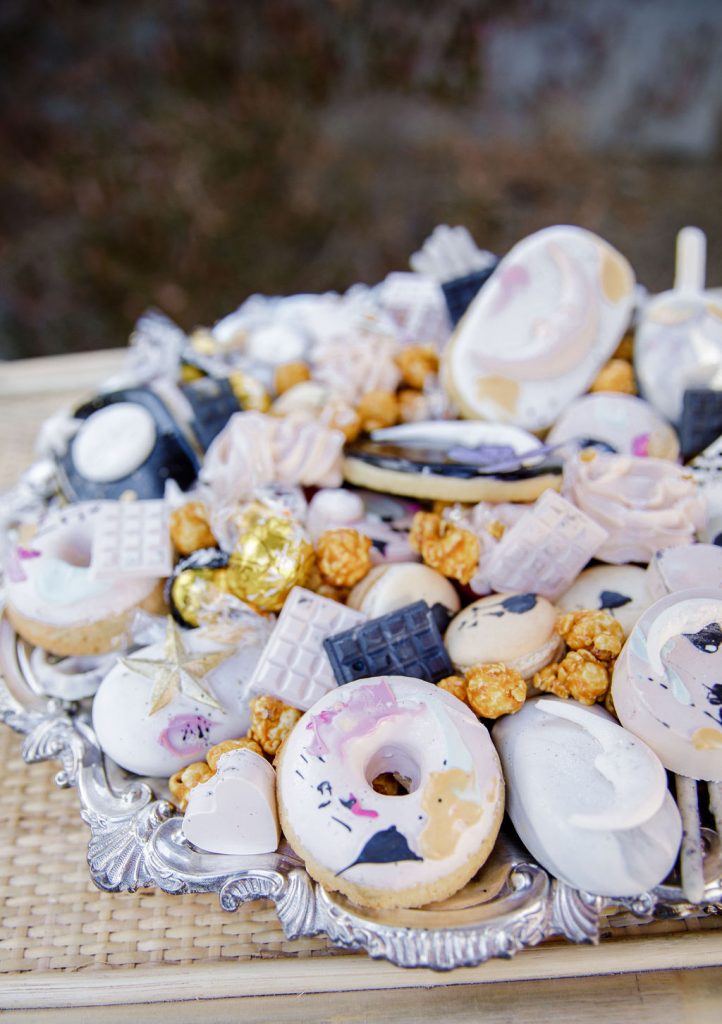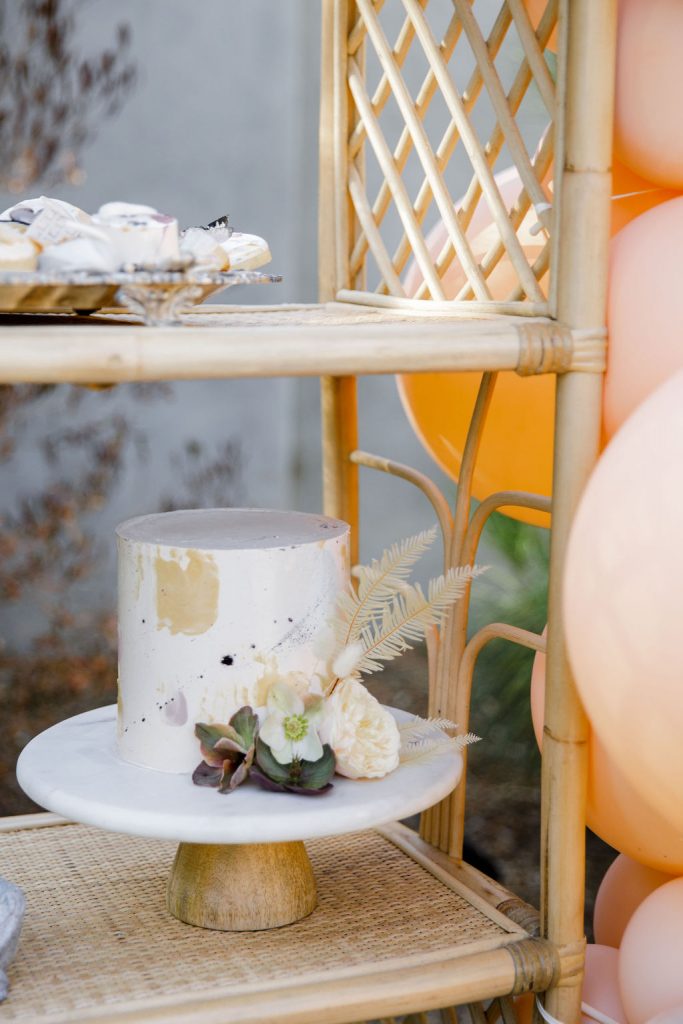 There's the beautiful birthday girl, Faith! Aww, to be 20 again!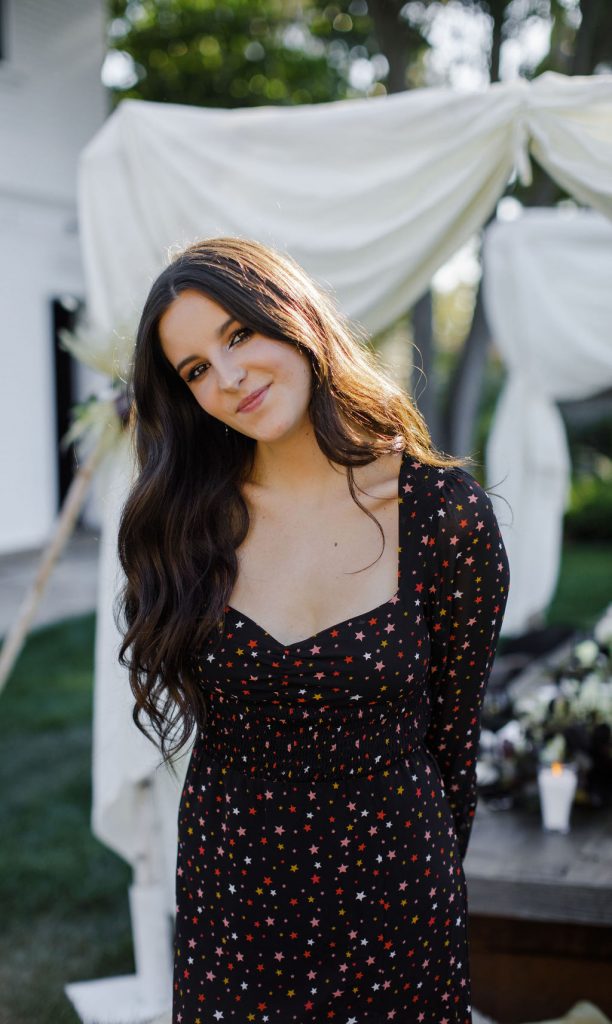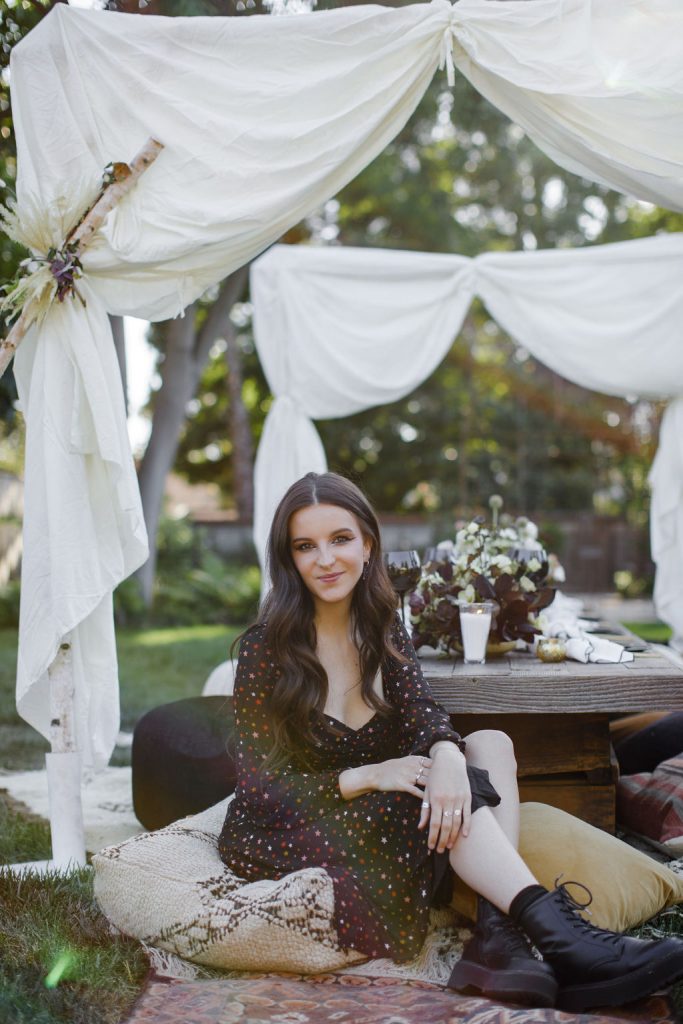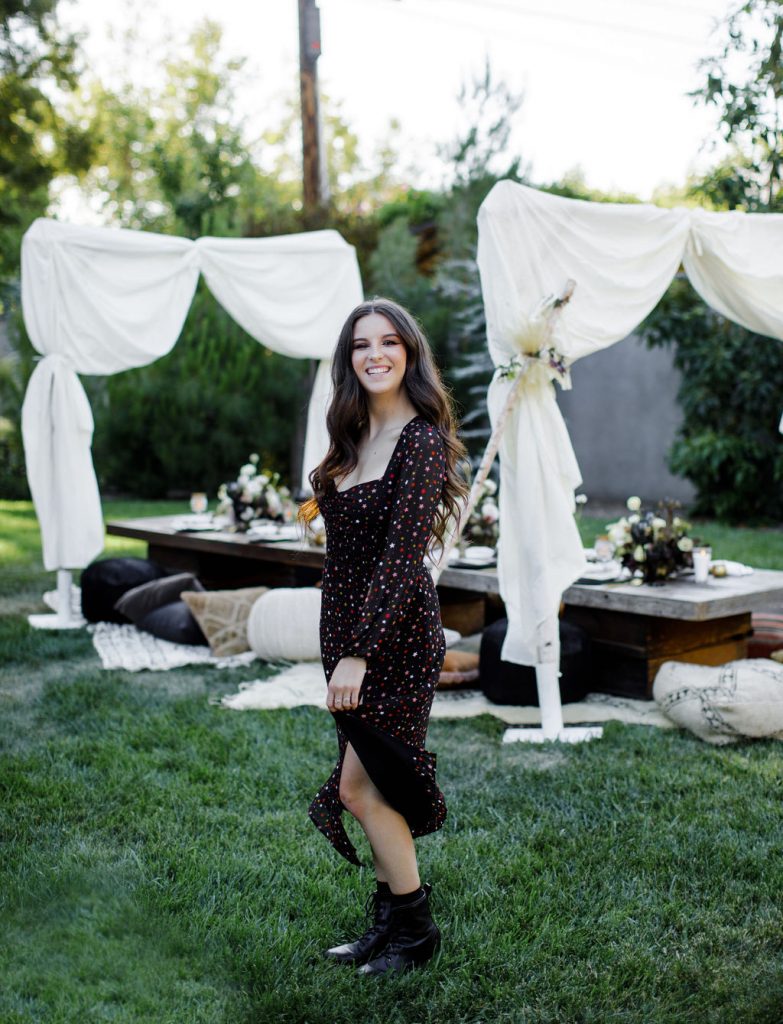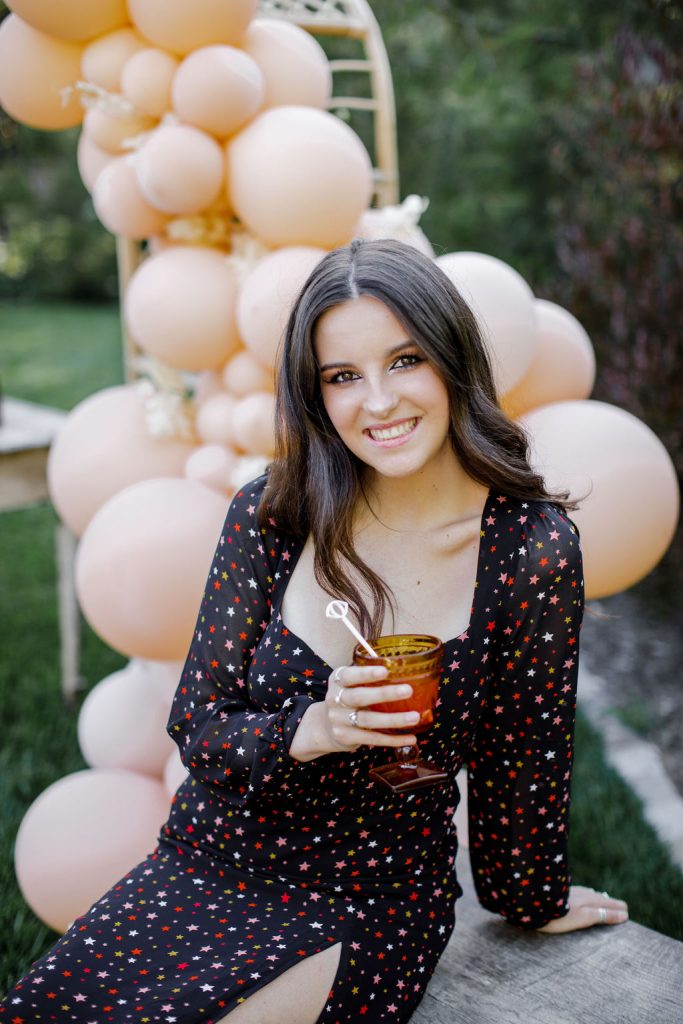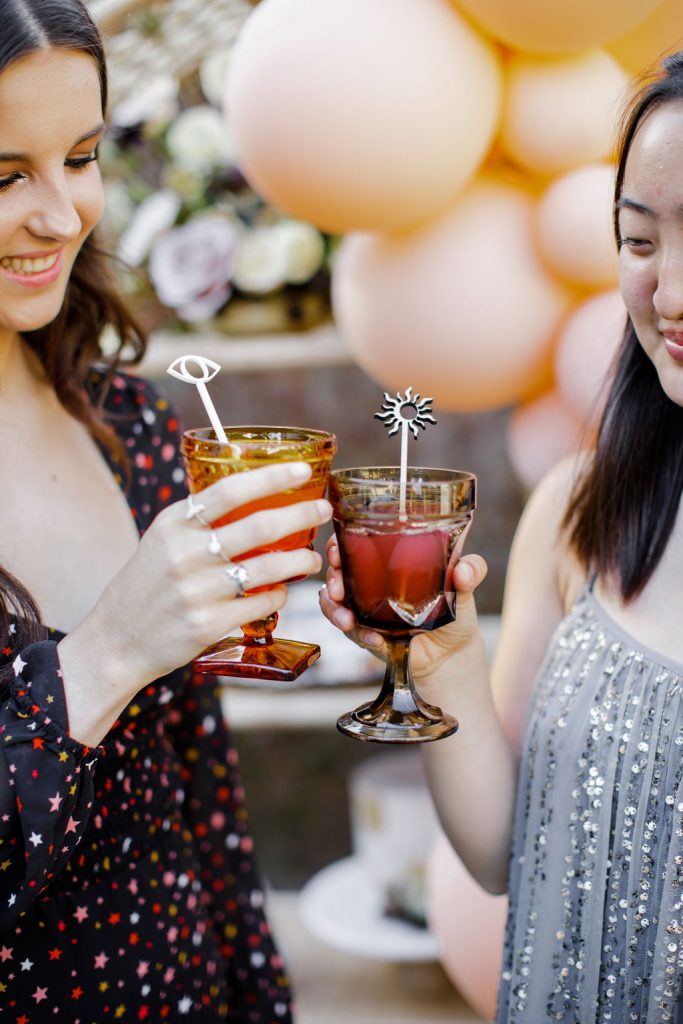 Cheers to good friends and good times!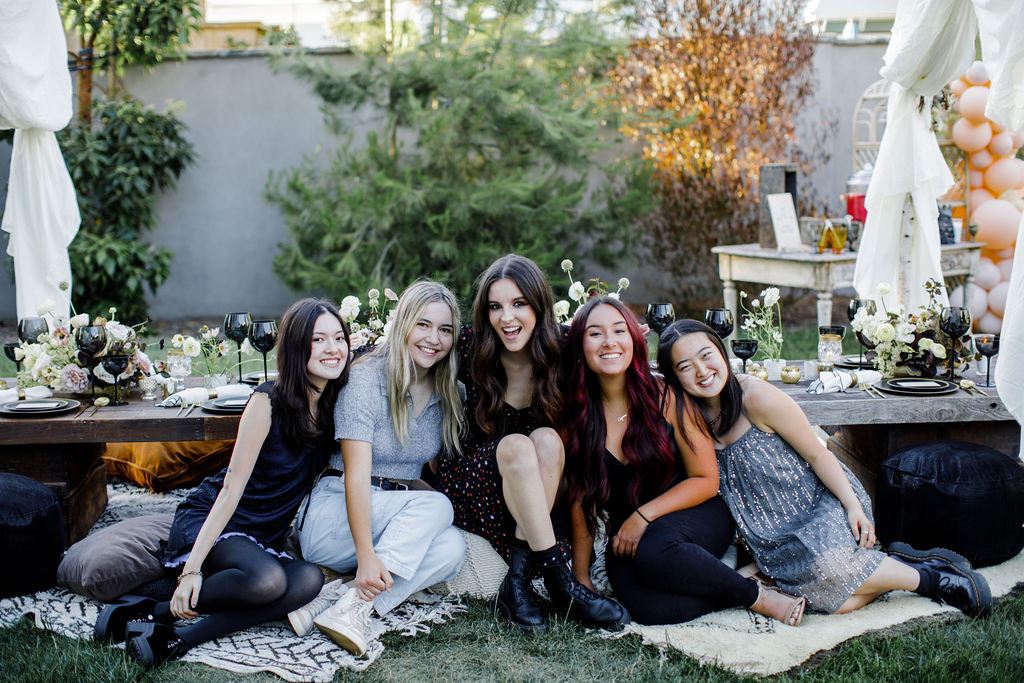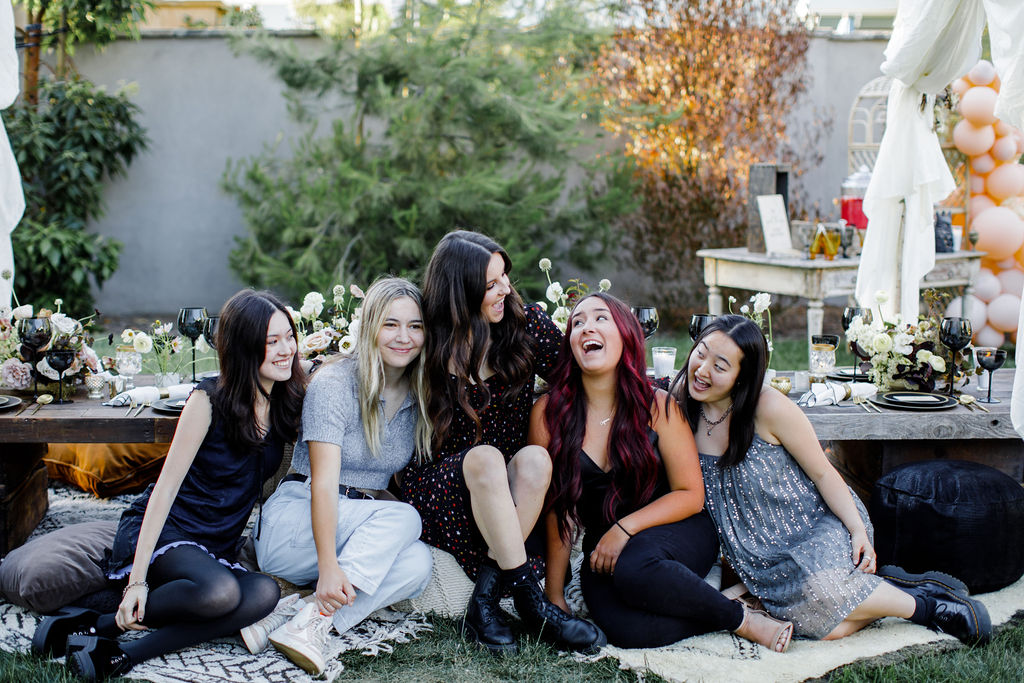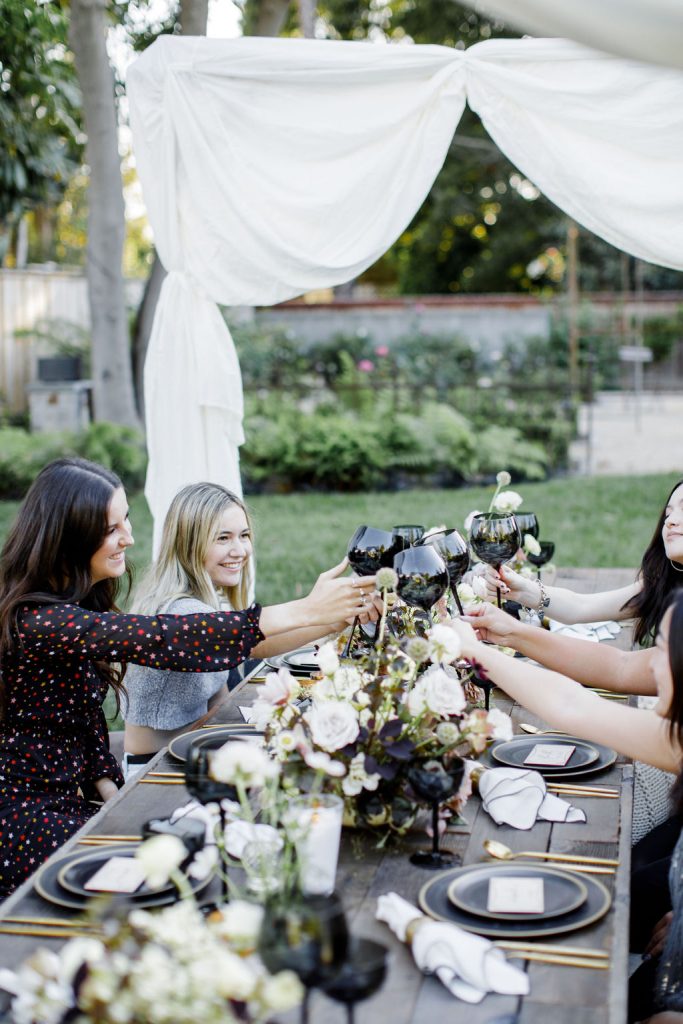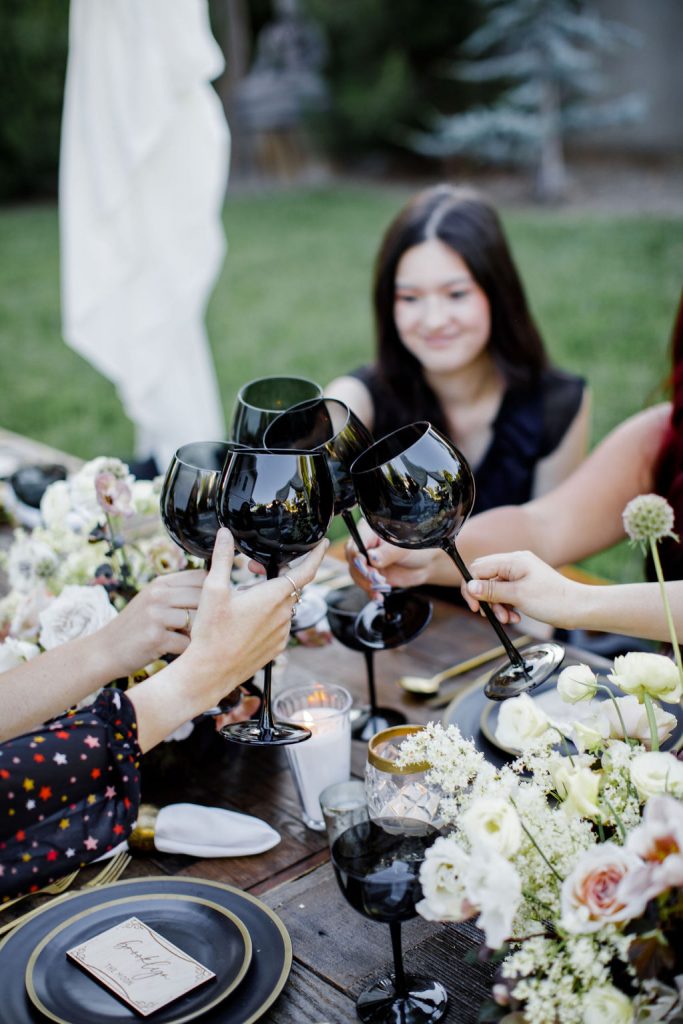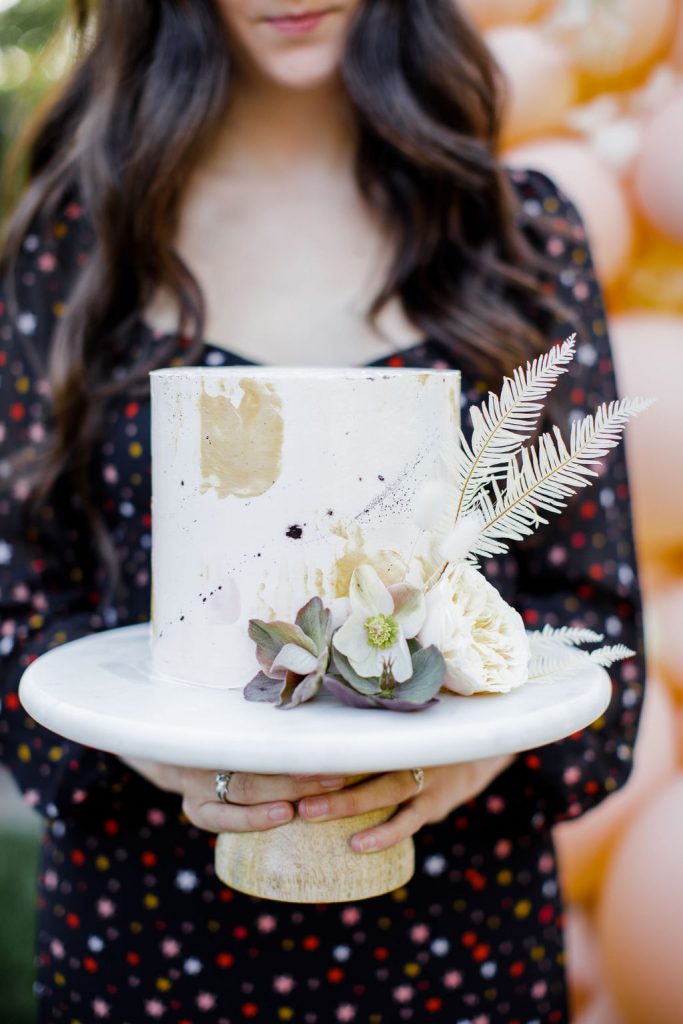 And Faith's amazing aunt Marnie!!! She's one lucky lady having her aunt spoil her like this, but I think Marnie was the one who had all of the fun!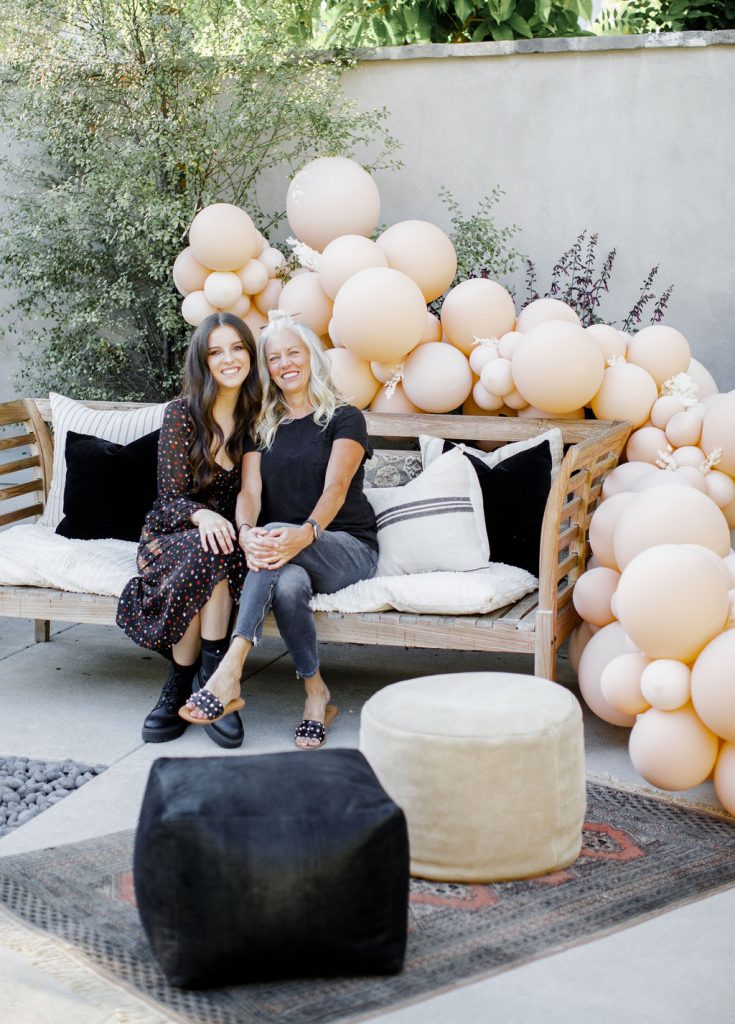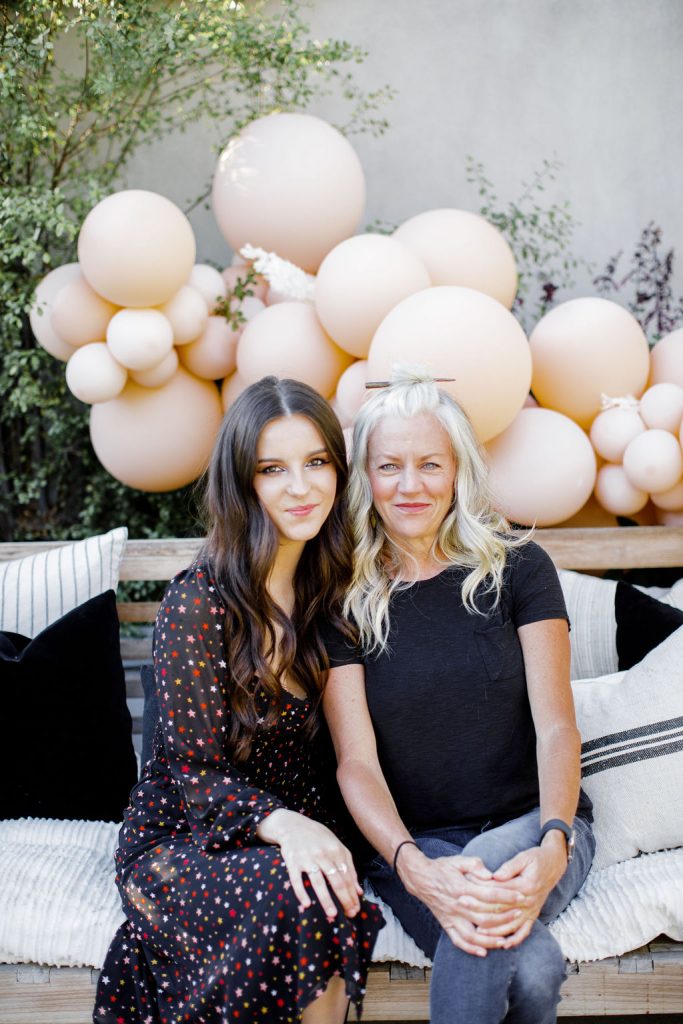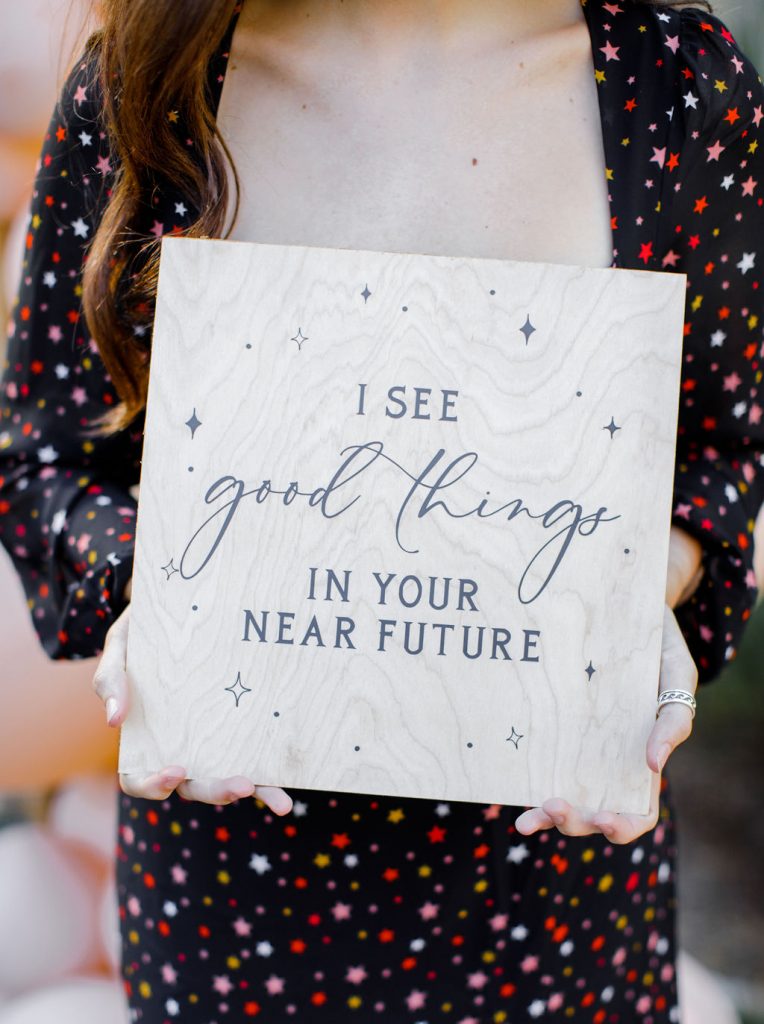 Happy Birthday, Faith! Thank you for letting us be a part of your special night!
xx
Jacquelyn