Designing and planning 1st birthday parties is sort of our jam…. As moms we know what getting through that first year means and we also know each year is something to celebrate! As they say, the days are long but the years are short. So in our minds, it's great to go big, because these days don't last forever!
We especially love planning 1st birthday parties with mamas like Hannah, who contacted us to help plan her son Cameron's party. Hannah was excited to get started and had some great ideas, and she was just the sweetest ever. Clients like her is what makes us love our jobs!! Keep scrolling to see this cute party and all the photos by Corrie Lynn Photo!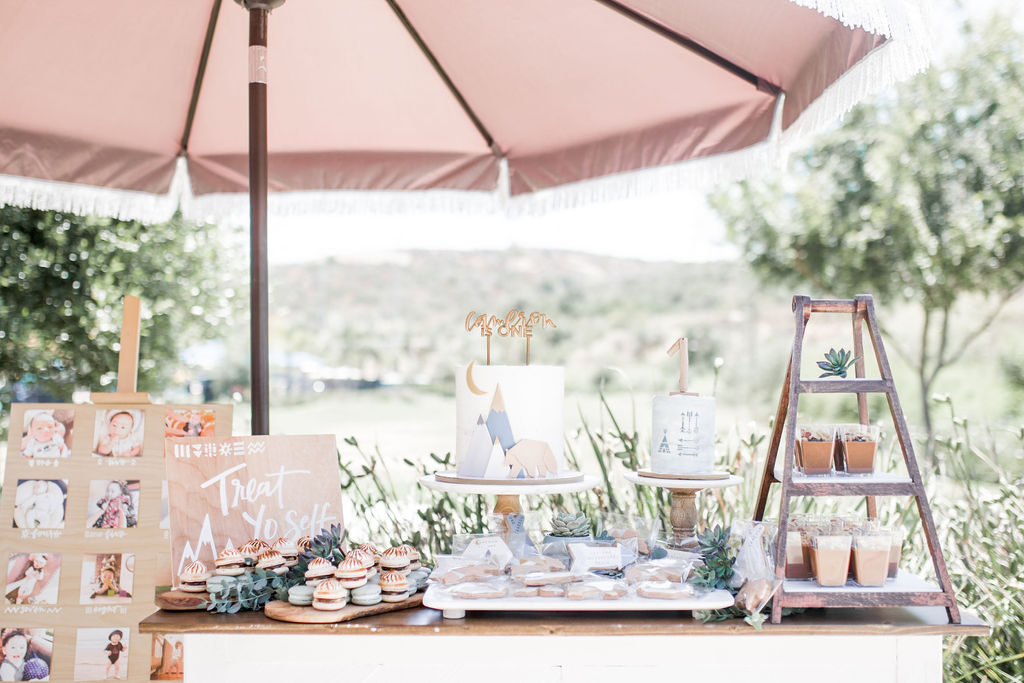 The party was held in a very cute park in Carlsbad. Sometimes parks can be hard, but they are a great and affordable place to throw a party, especially one for a lot of people. In this case, it was a beautiful park, which made our job easy!
Apparently Cameron is quite the climber! He loves to climb on anything the can, so they went with a Free Solo/Ascent to One theme! Pretty cute, right?! Hannah knew she wanted to use Meri Meri's Let's Explore collection, which is one of the cutest out there for boys! Lucky for us, it has mountains in the print so it worked perfectly!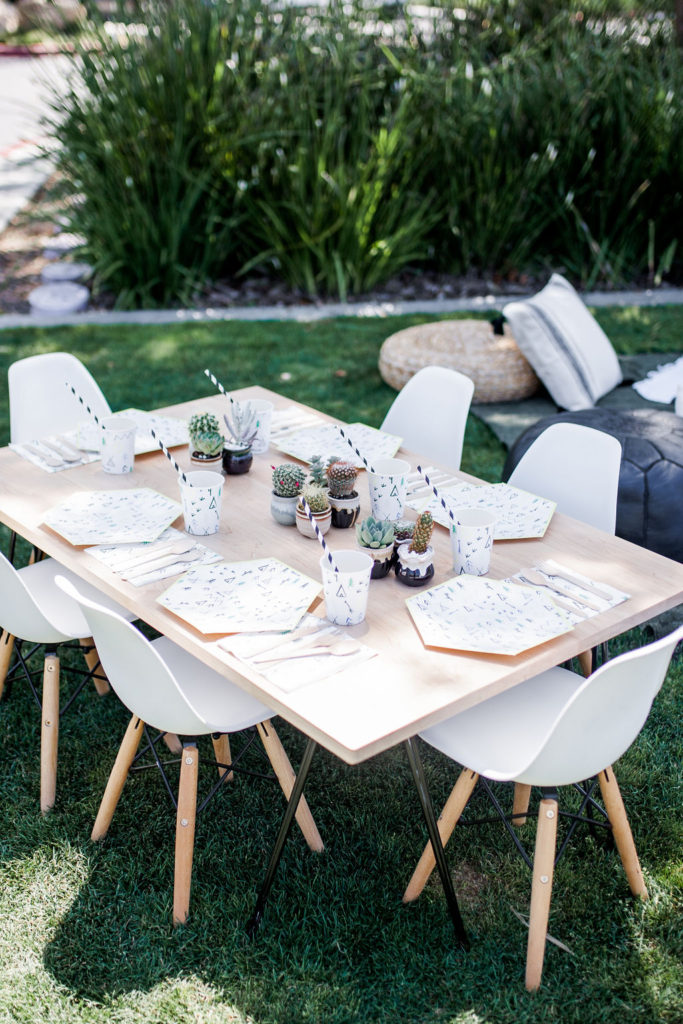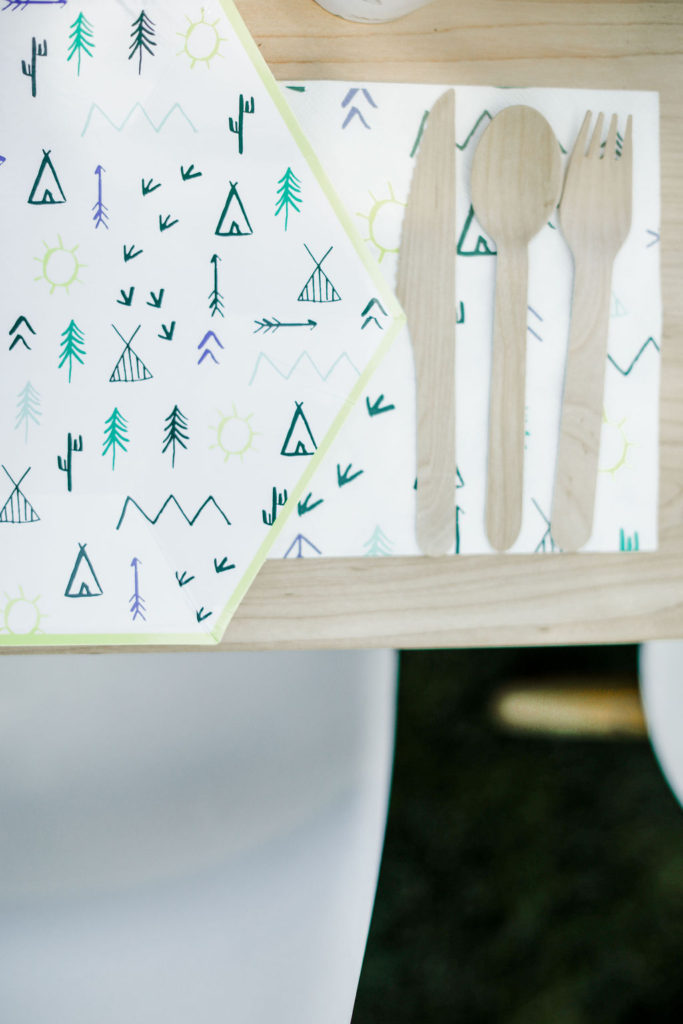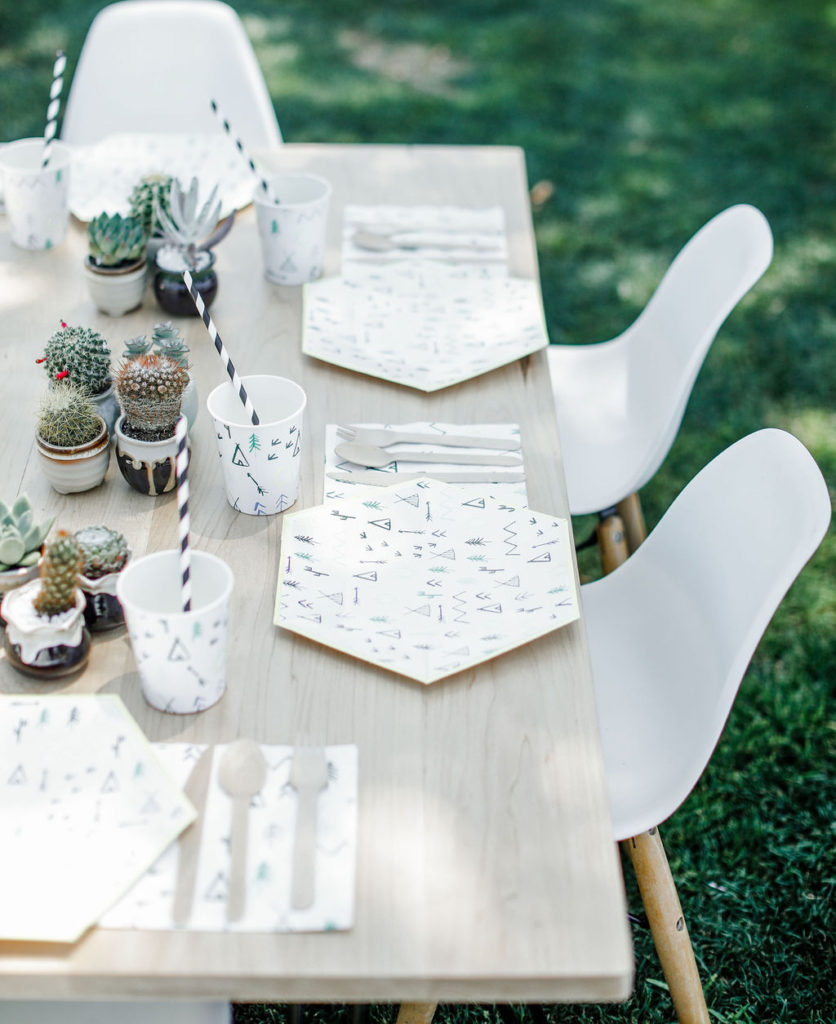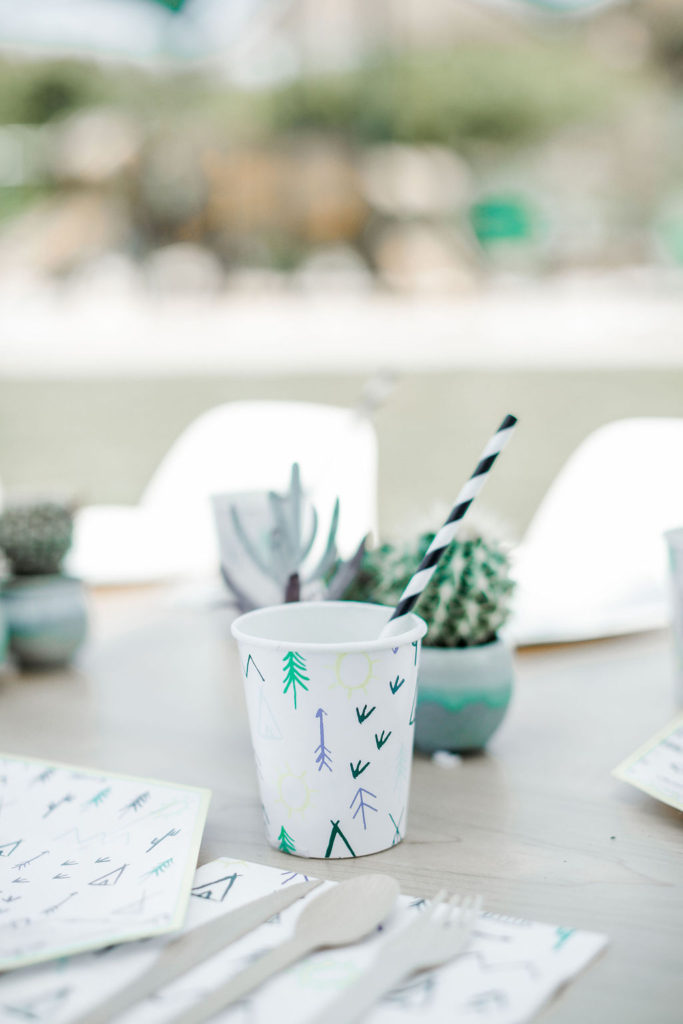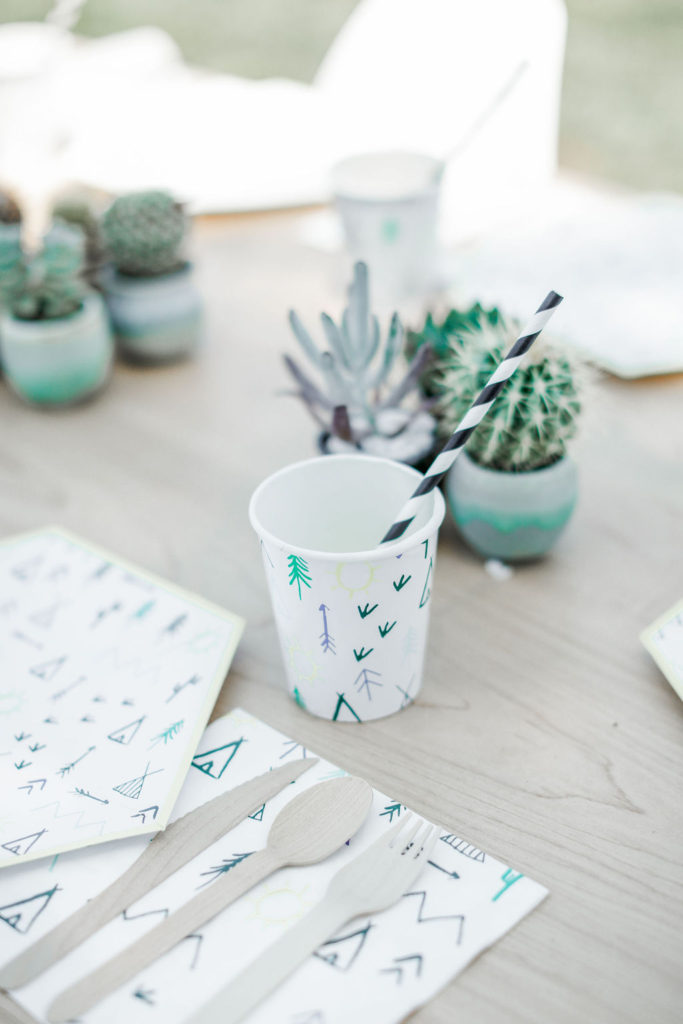 The cute rentals were from Witty Rentals. We love using them for our kid's parties as they have fun modern rentals for both adults and kids. Hannah and her husband got the mini cacti to go along the tables, so cute!!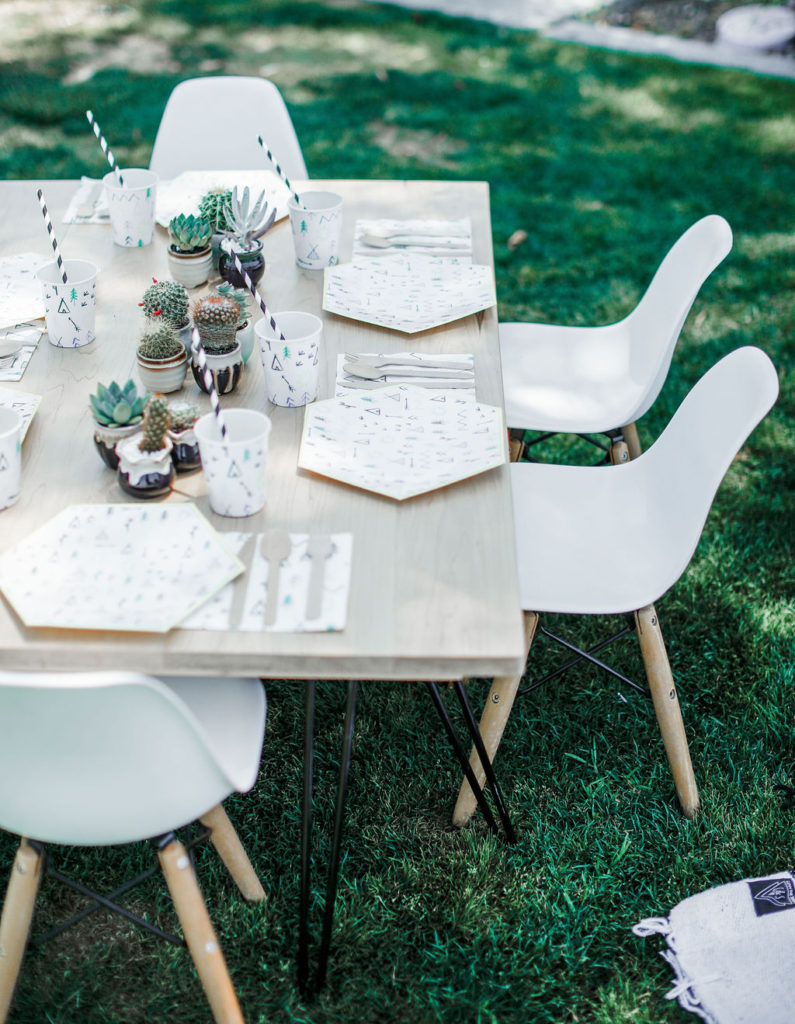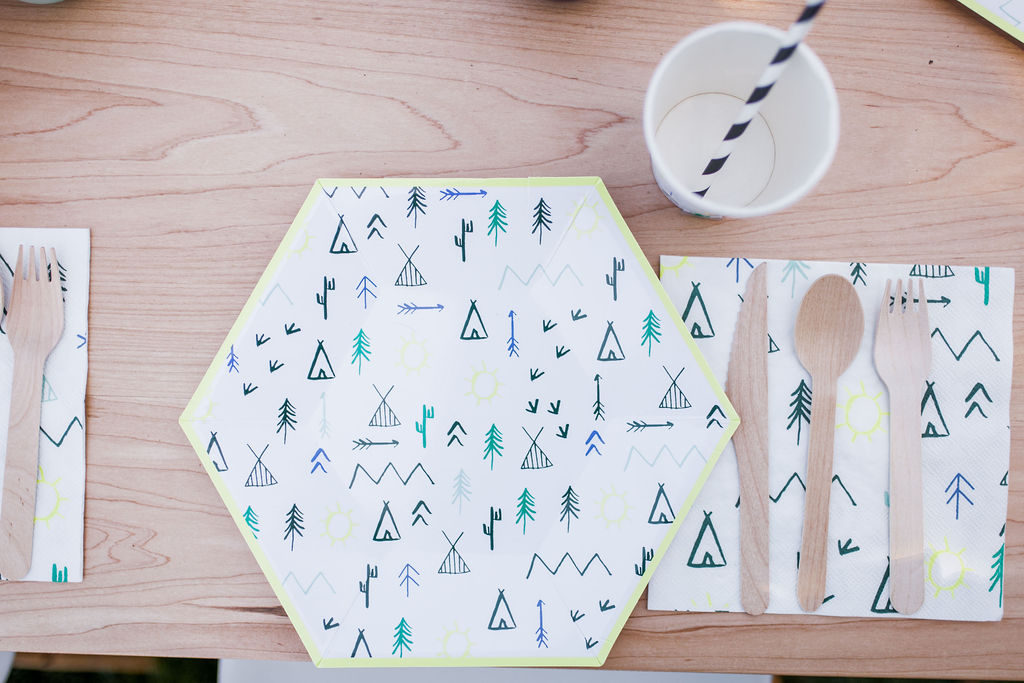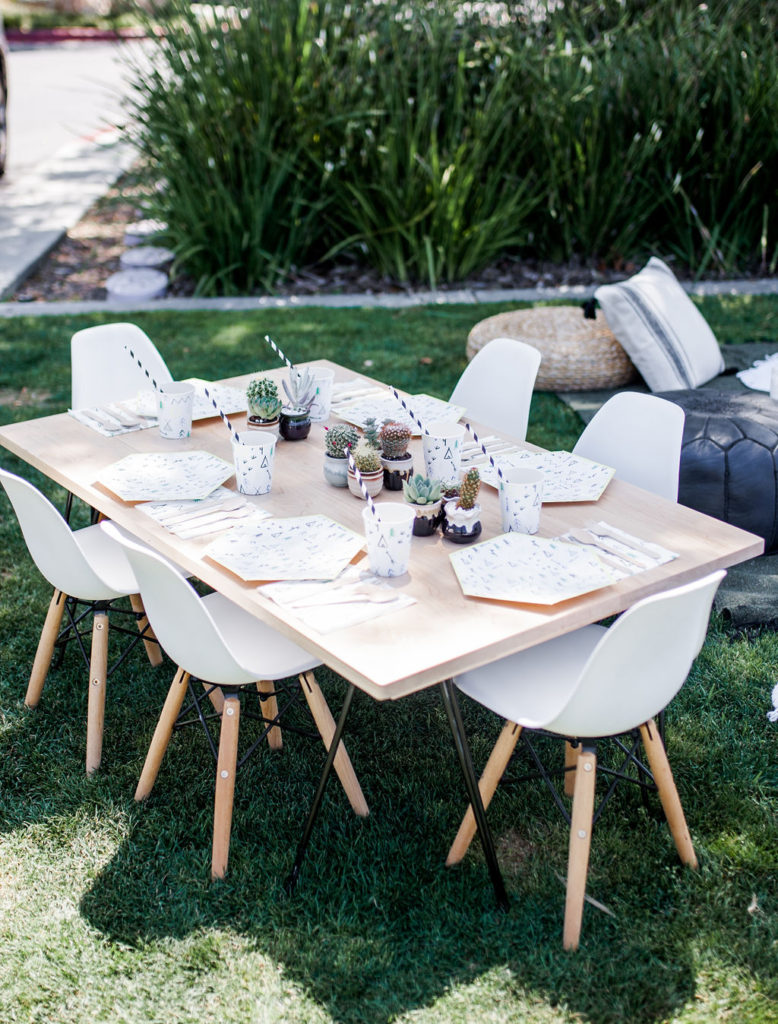 We also had a sweet lounge from Witty Rentals for guests to kick back in – with a sign telling them to do so via Meghann Miniello! A lounge area on the ground with blankets or rugs is key at a first birthday. Give those babies some room to roll or crawl around and make your life a little easier! Plus, they have a ball!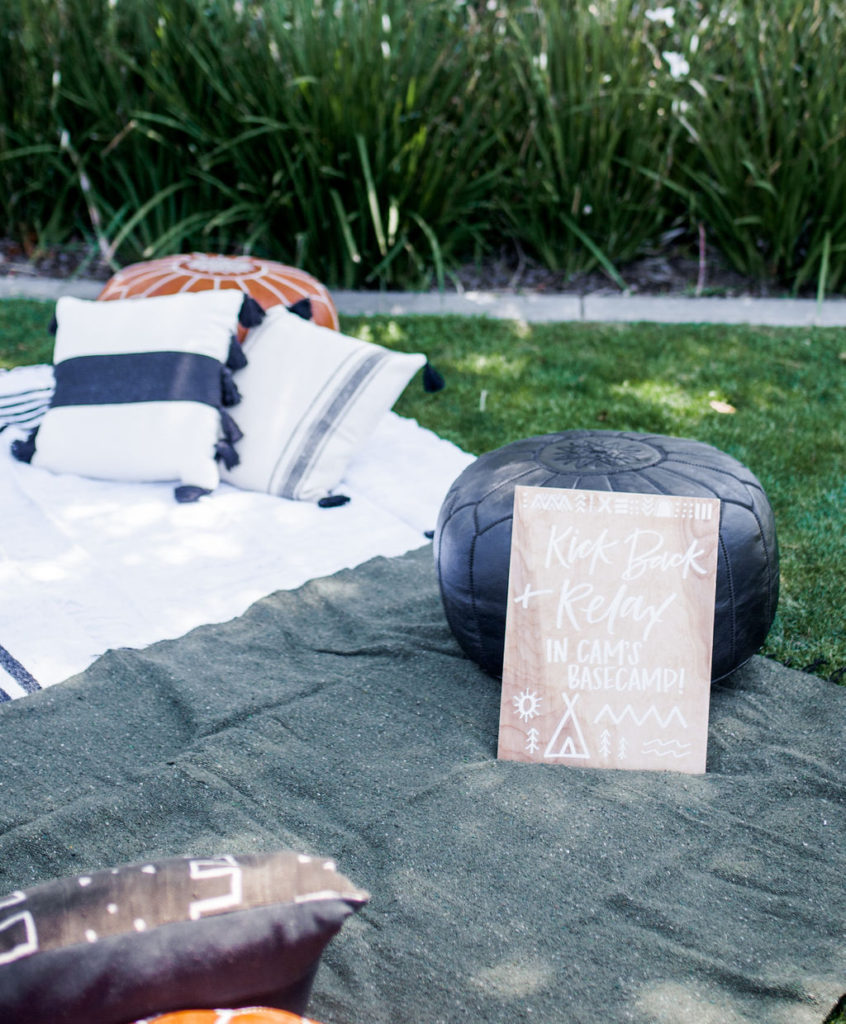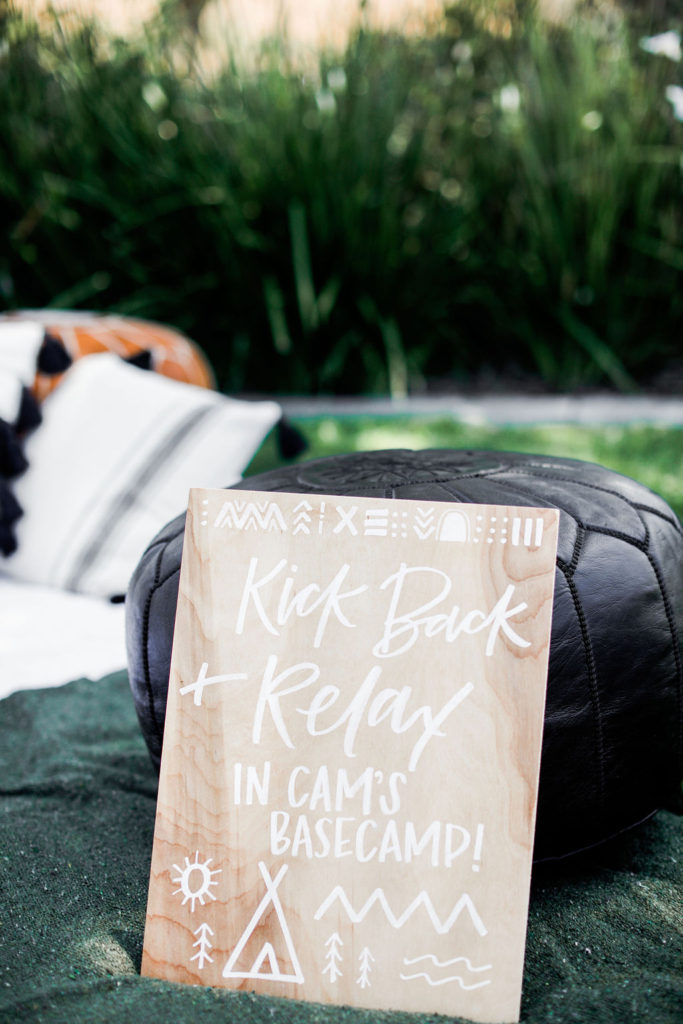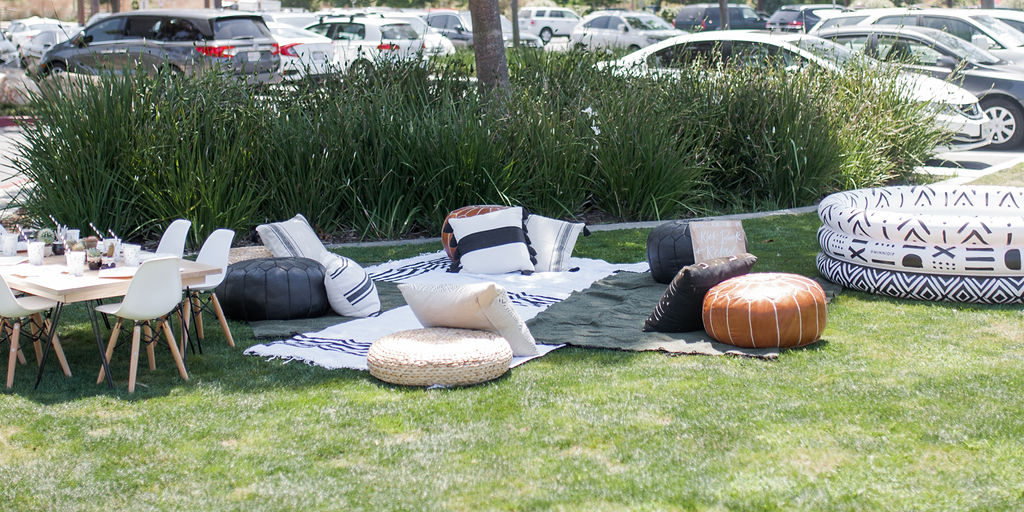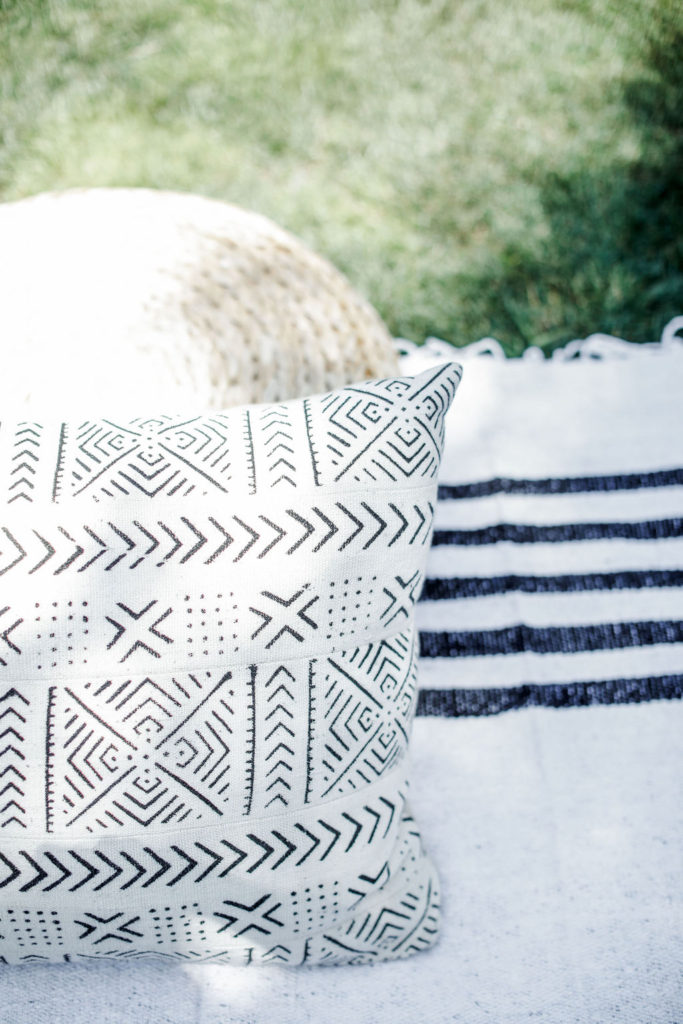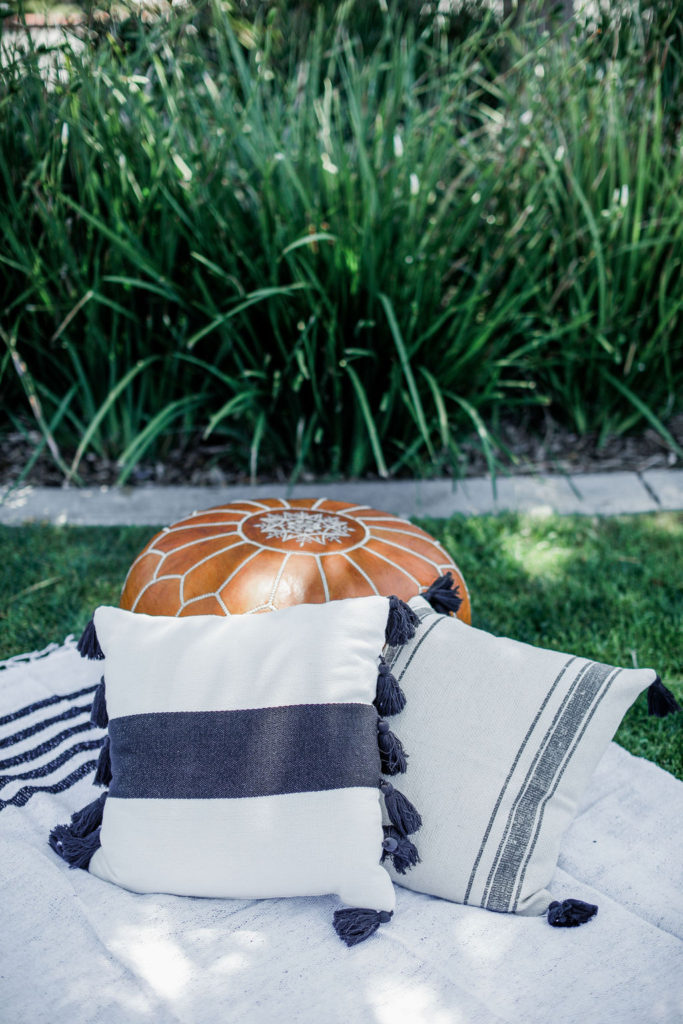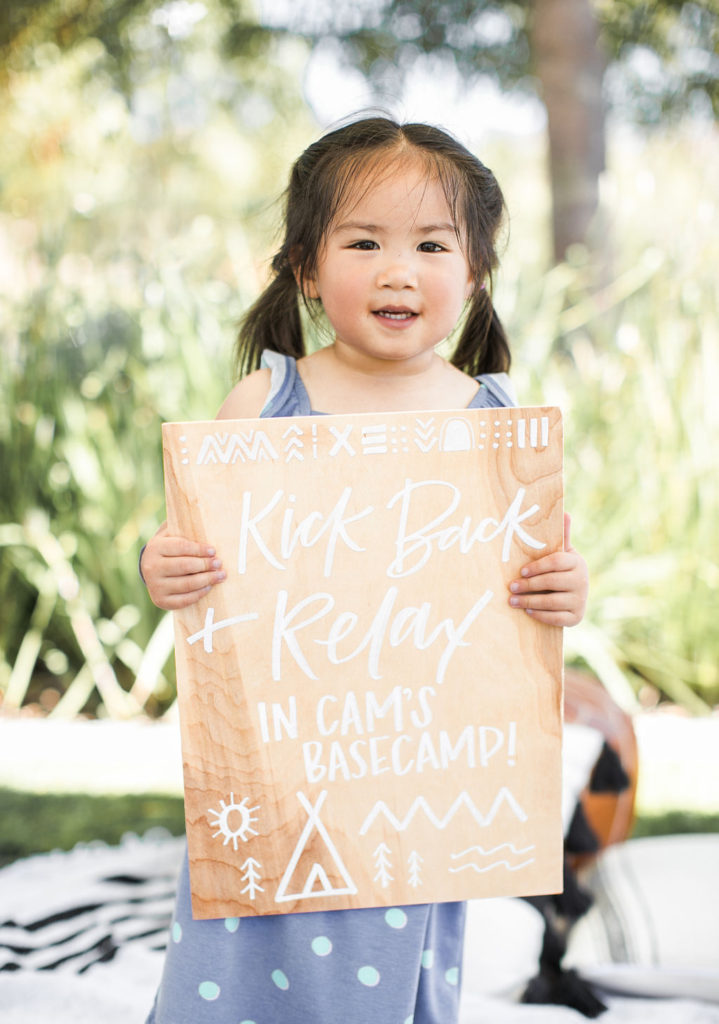 Speaking of having a ball, another 1st birthday essential is a fun ball pit! You can have a mini one like this cute pool Hannah found at Target! We just filled it with balls in our color scheme. It's so great that you can find ones in specific color ways here on Etsy!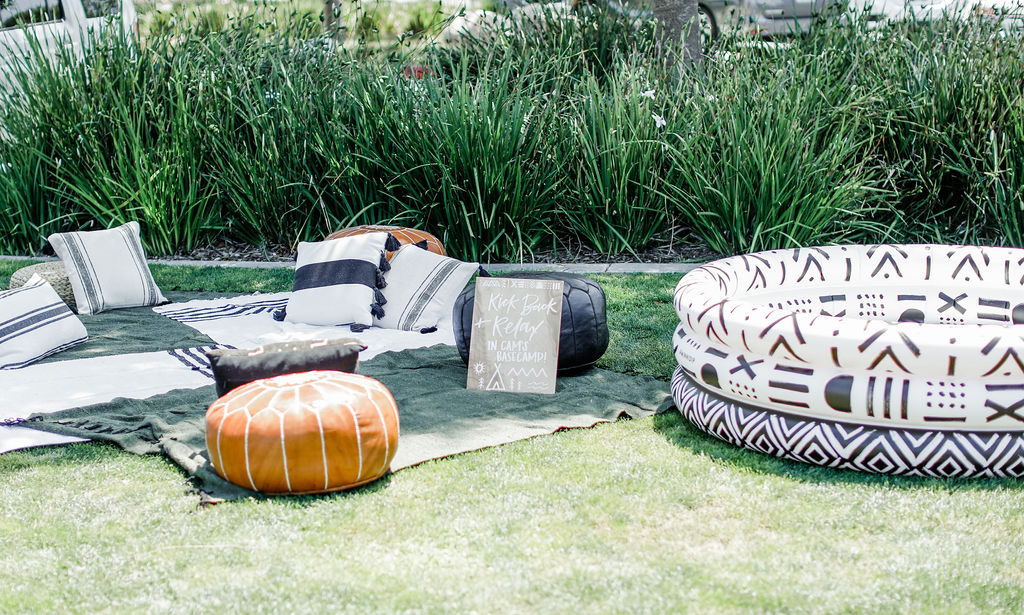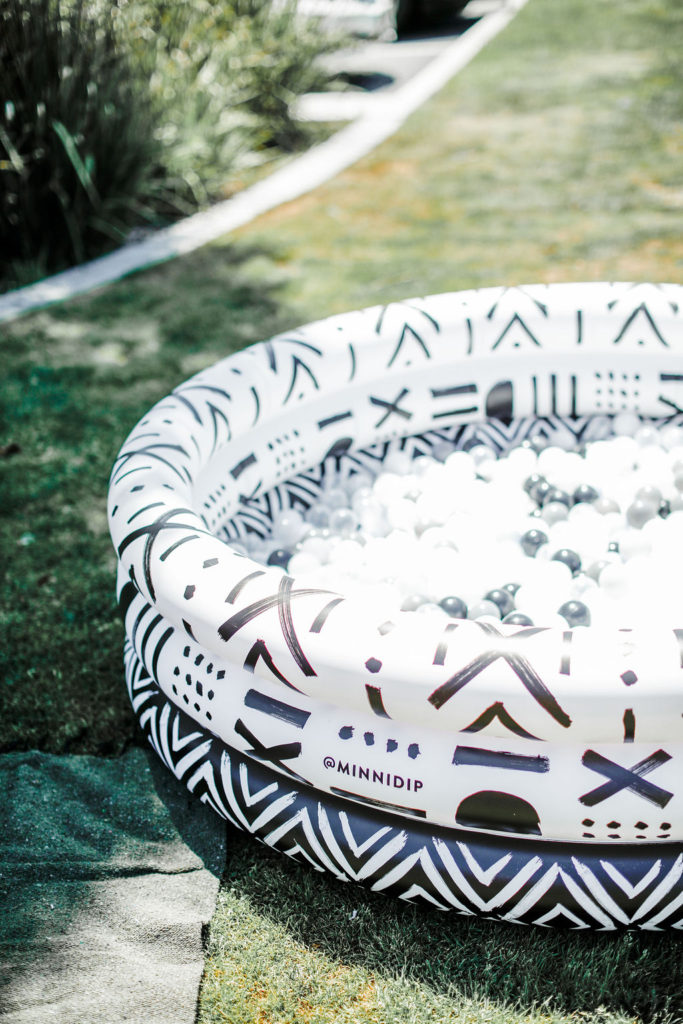 Of course we had a sweet 1st year sign – showing off all the cuteness along Cameron's way to 1! Along with a sign showcasing all of his stats – just to show off how awesome he is! Meghann Miniello does it again!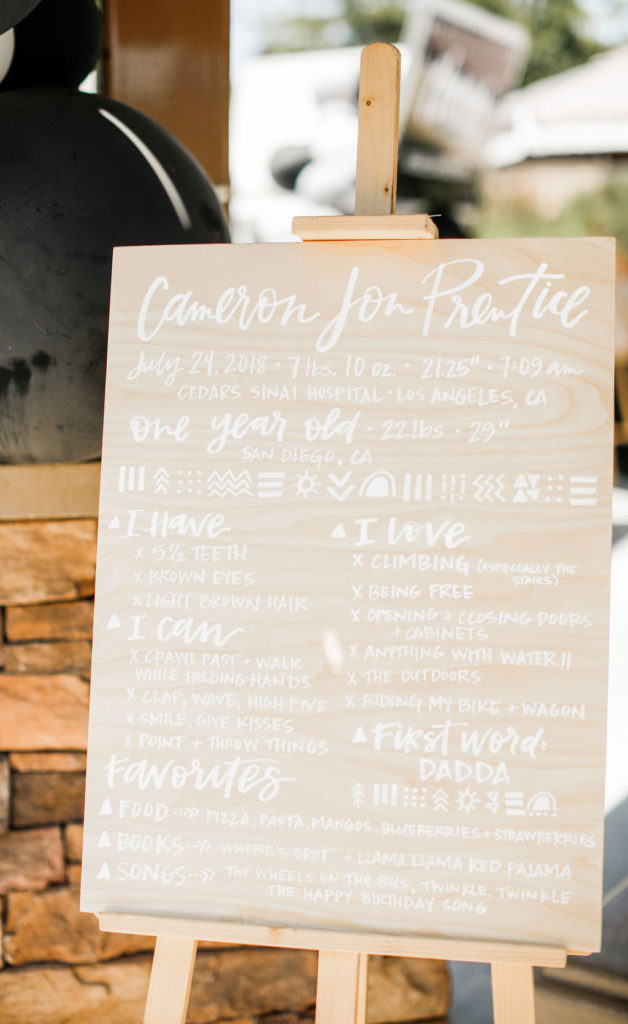 The Pop Shop adorned the park area with balloons in our colors – they added such a special touch to the party!! Who doesn't love being greeted by balloons?!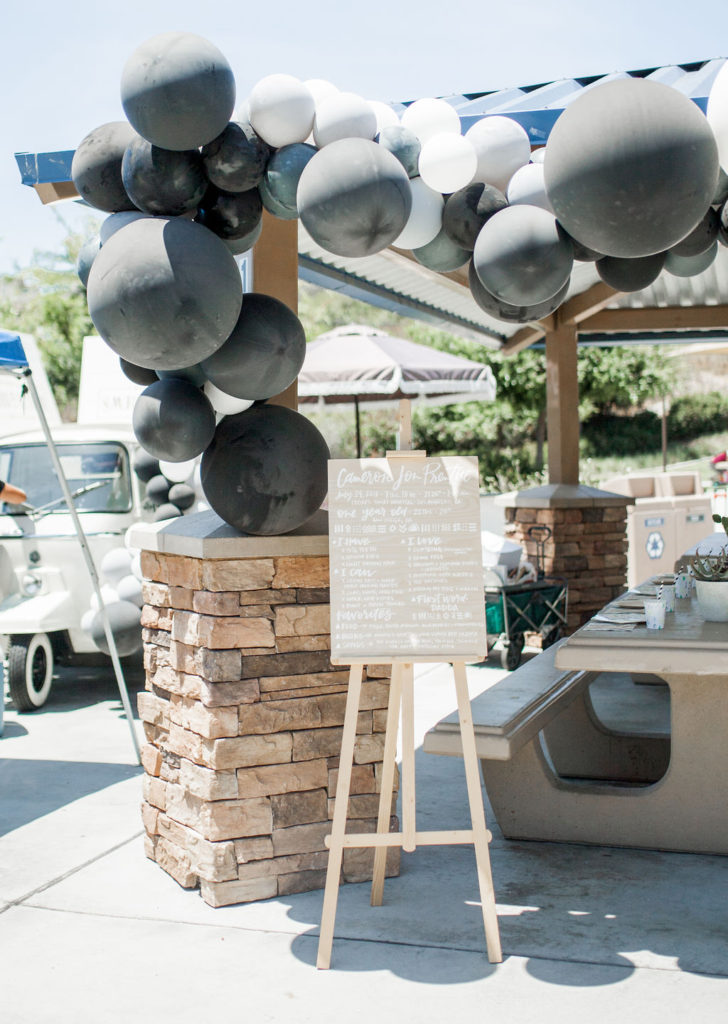 Have you heard about Bubbles & Brews?! It's the cutest mobile craft beer bar, and yep, they had it there!!! But in this case they were serving kombucha, and it was flowing on this hot summer day! How adorable is it?! Can all of our clients rent this please?? And it looks even cuter with The Pop Shop balloons!!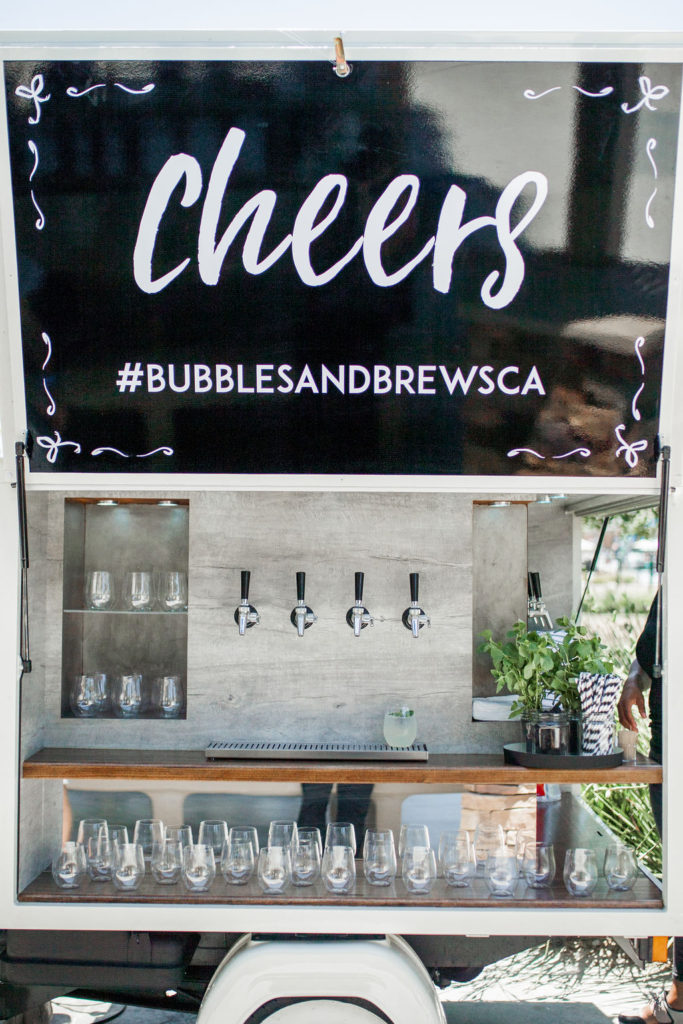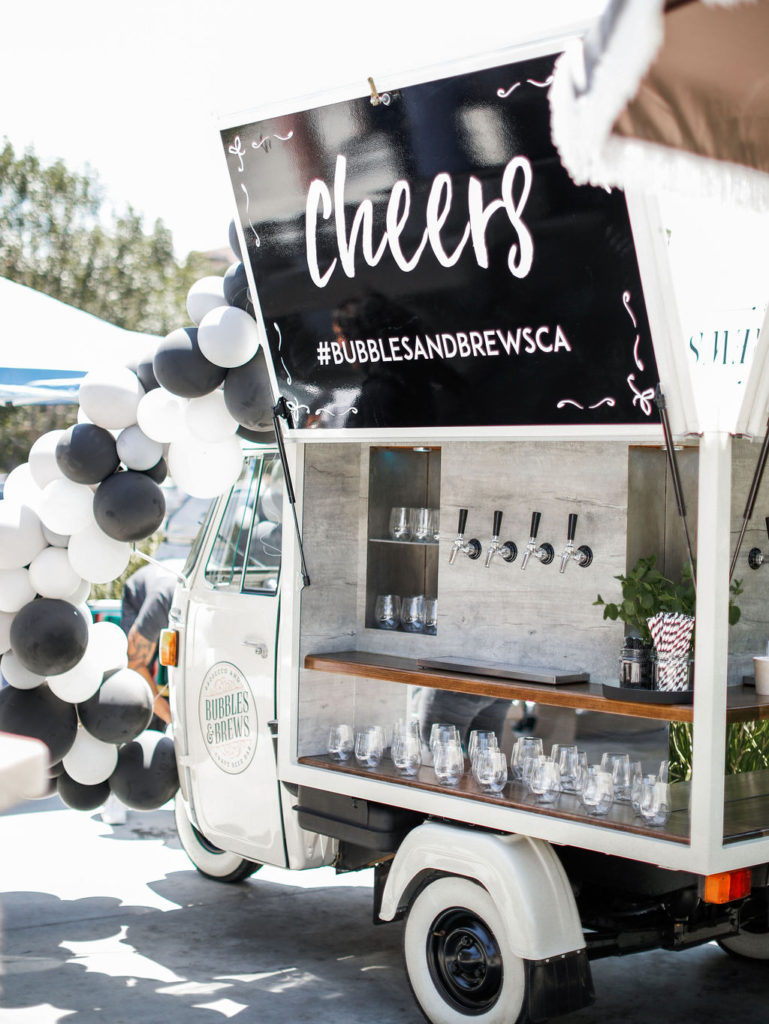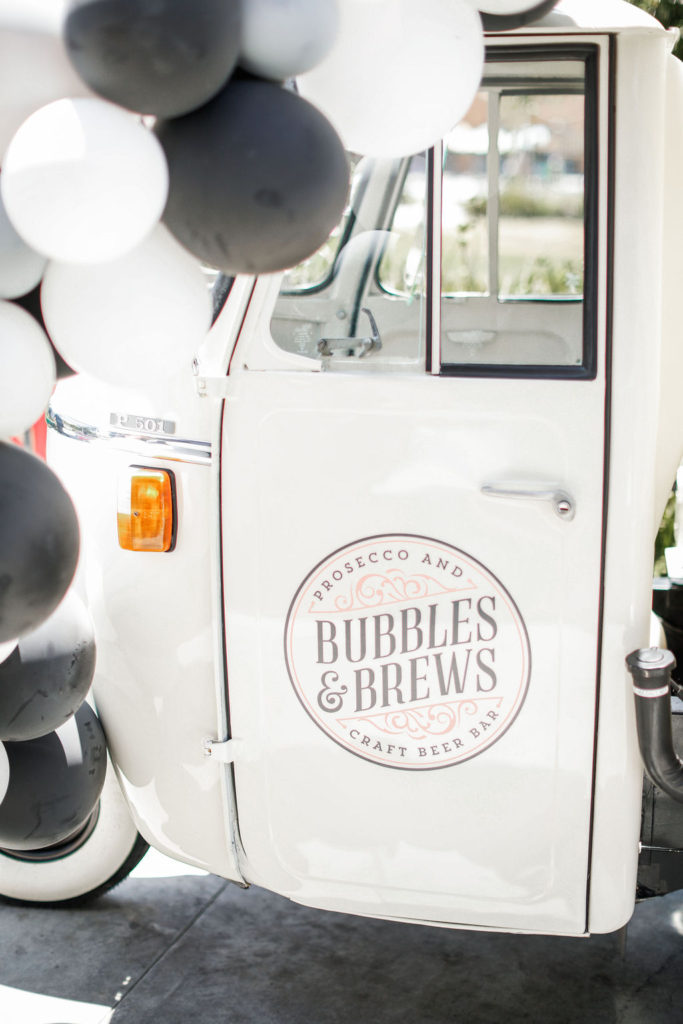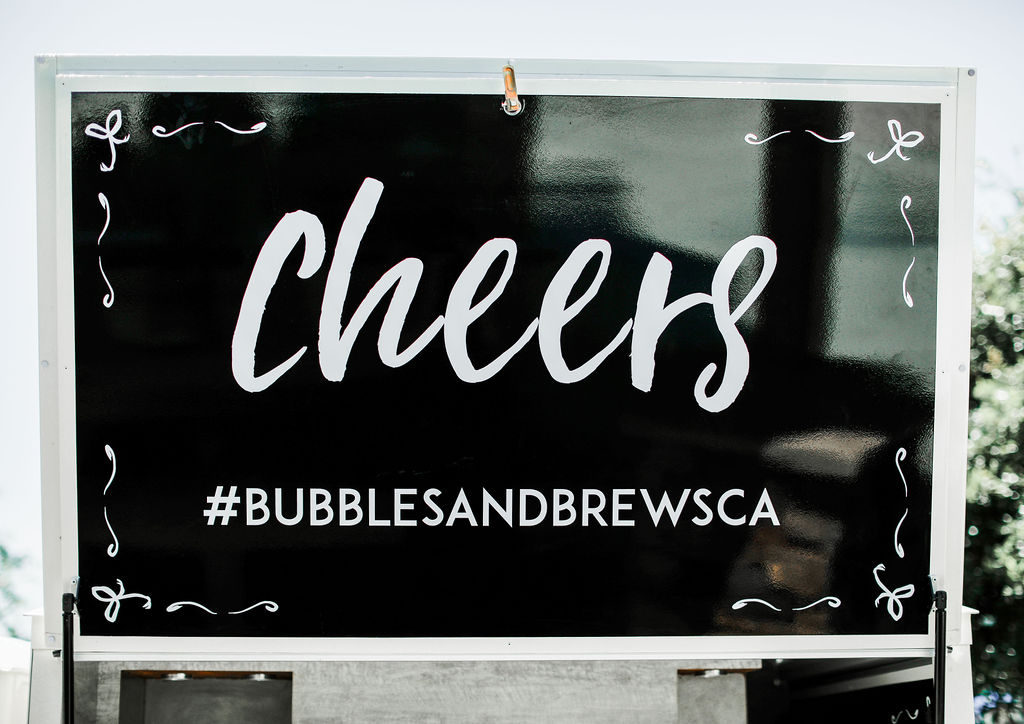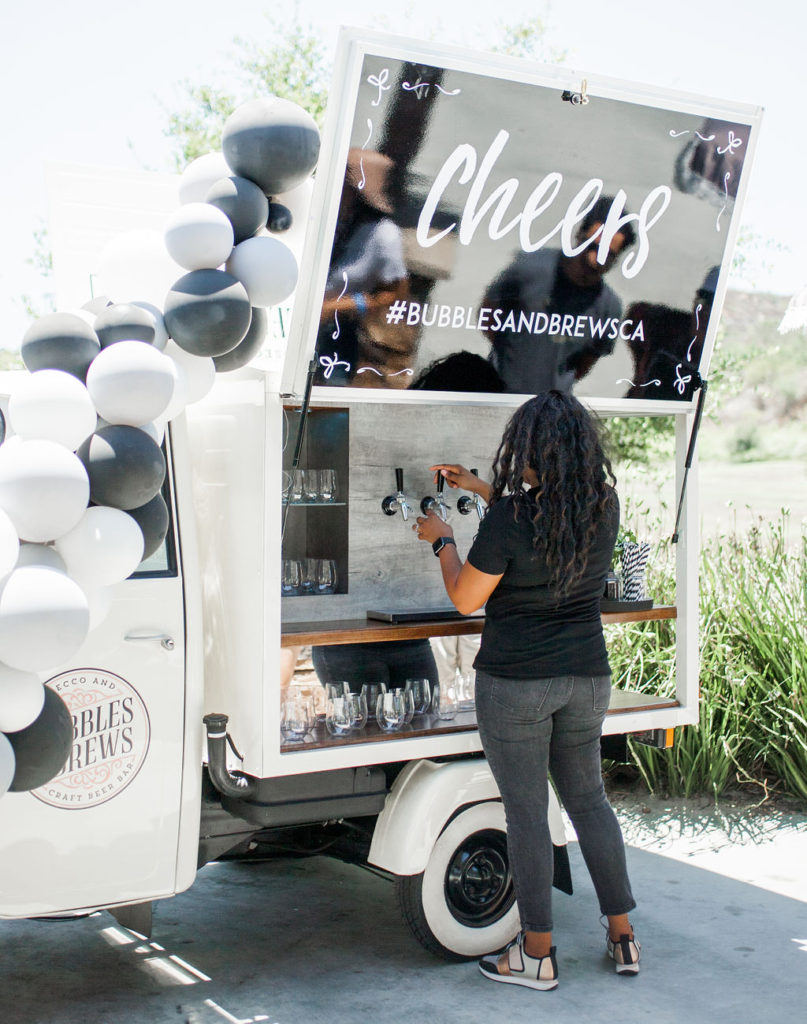 Onto the desserts! Which believe it or not, after all this cuteness, may be my favorite part!! Hannah is related to the talented Jennifer Tee, who is one amazing baker! She did all of the desserts and you guys, they are so stinking adorable!!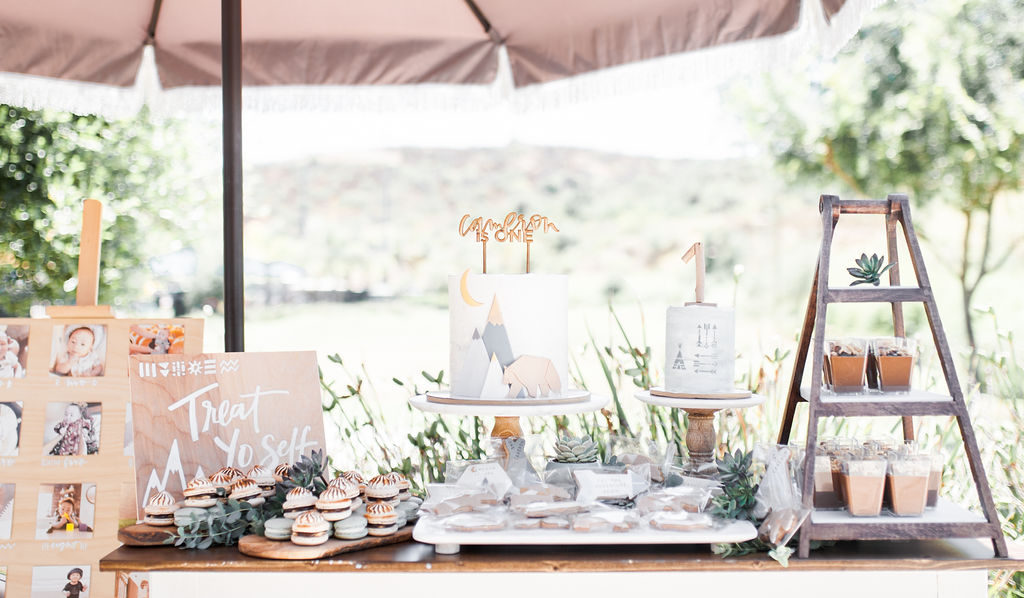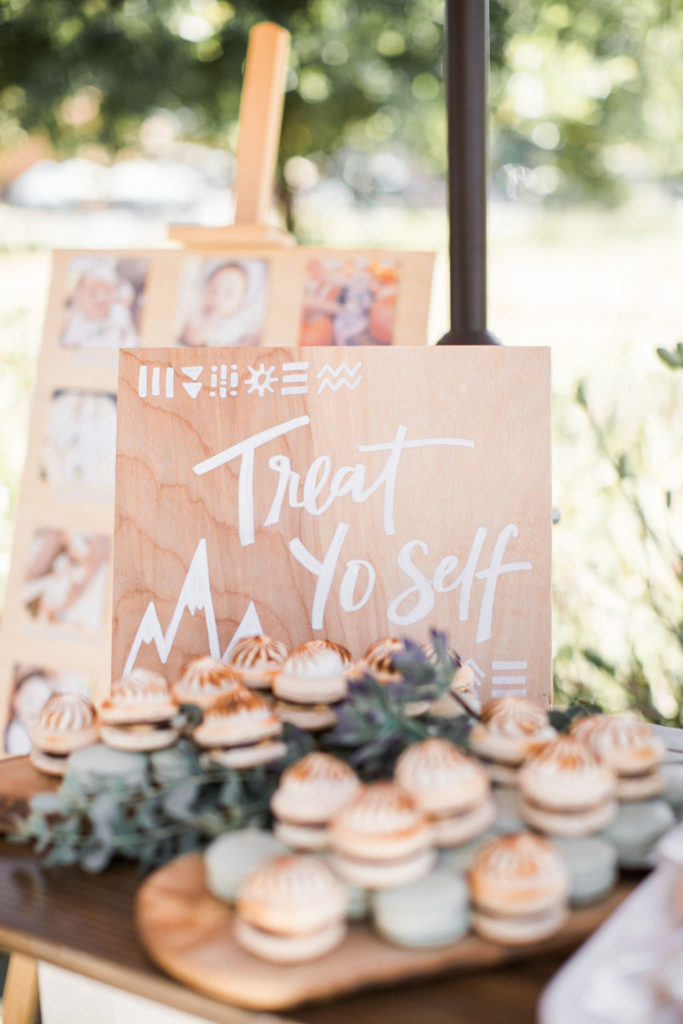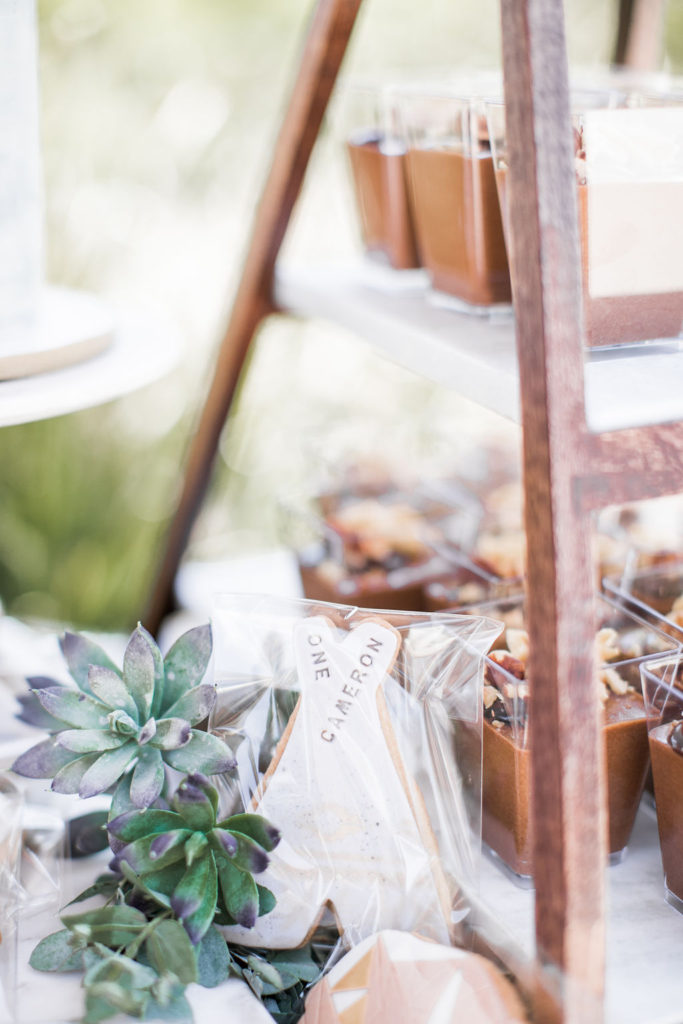 These cakes are SO amazing!!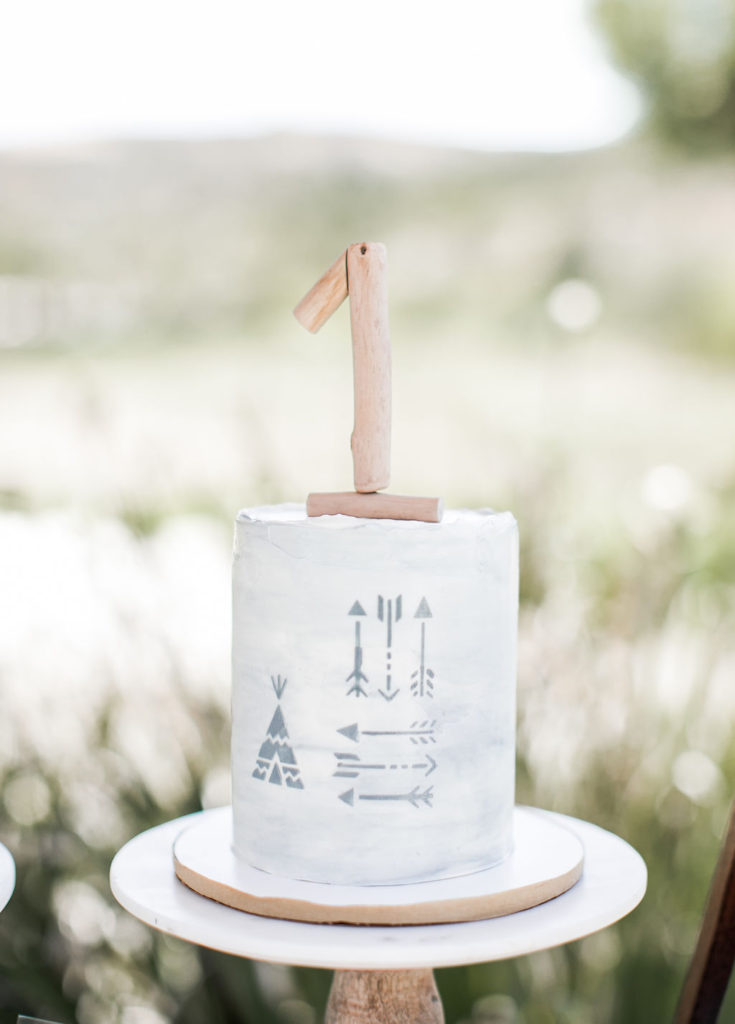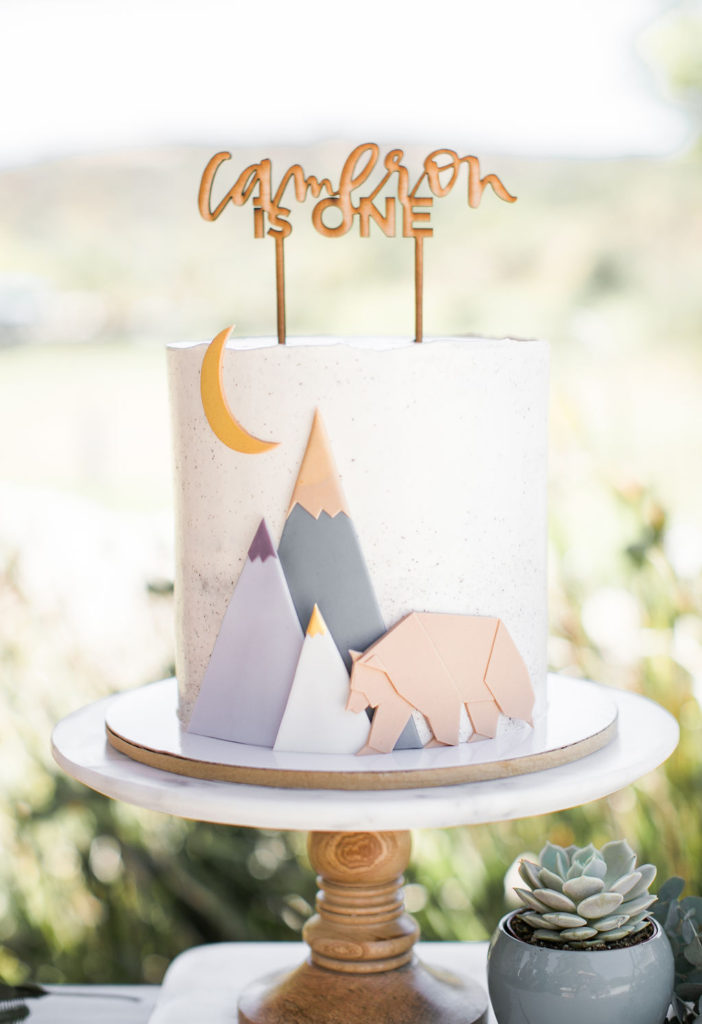 This whole set up just knocks it out of the park!!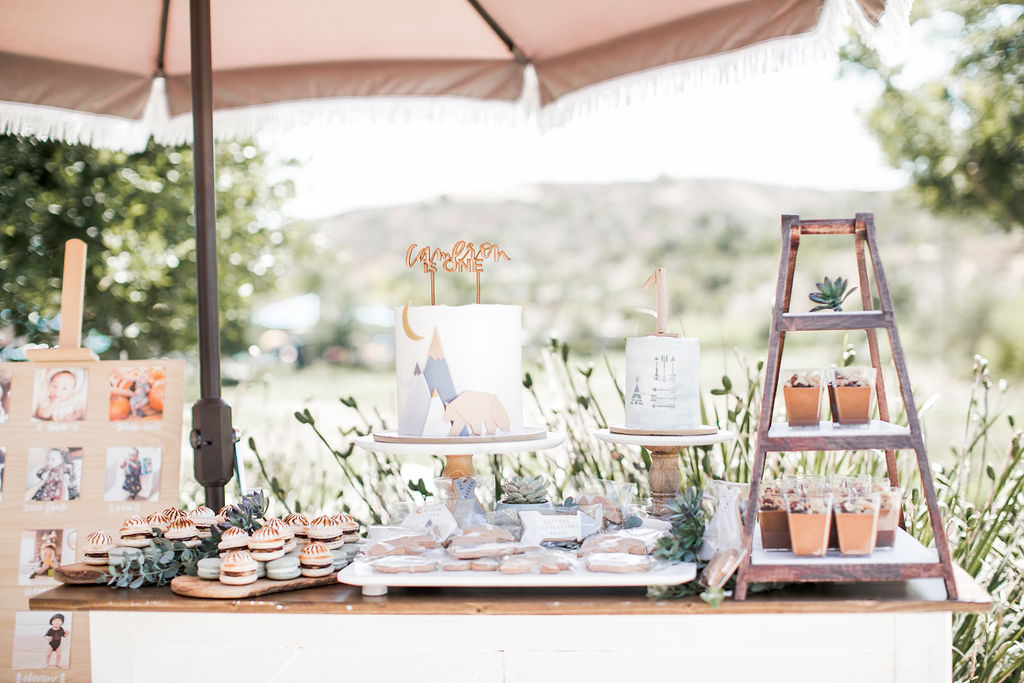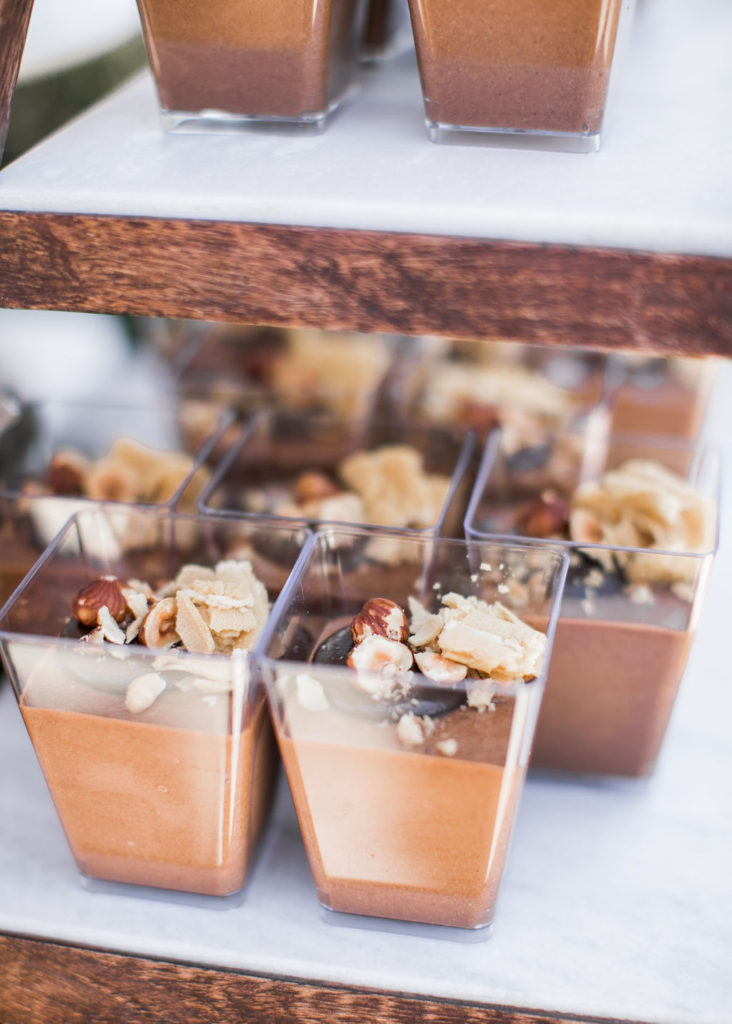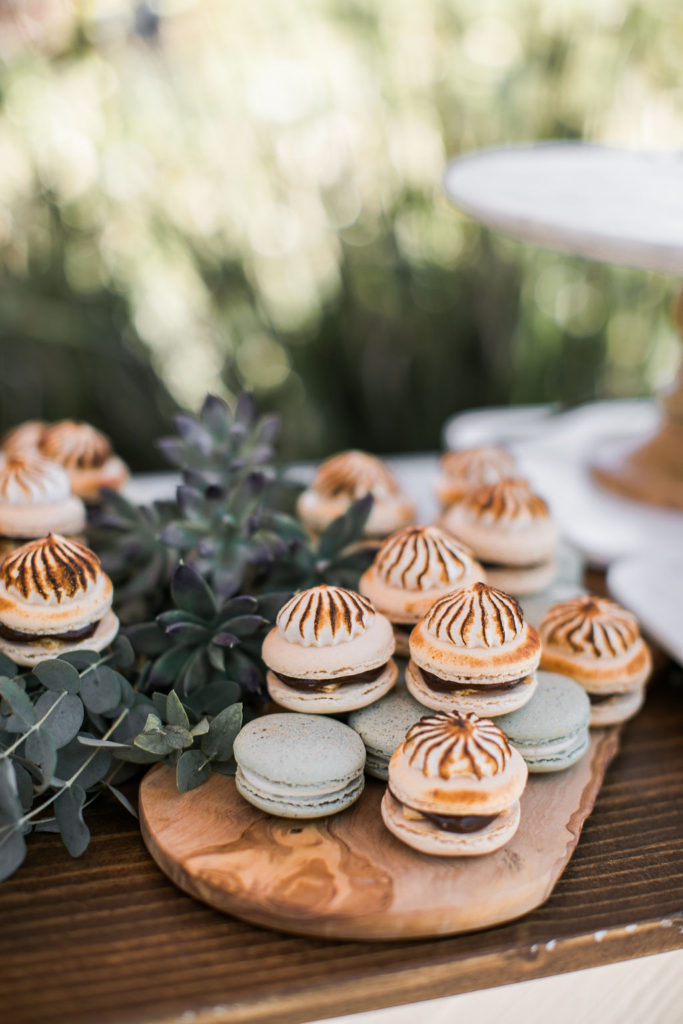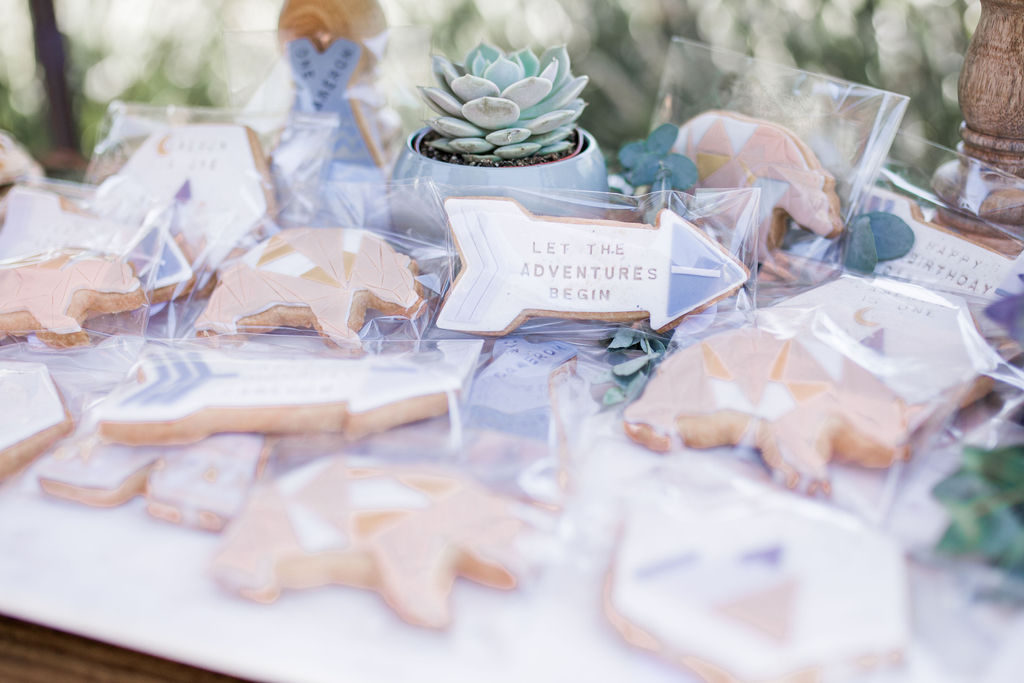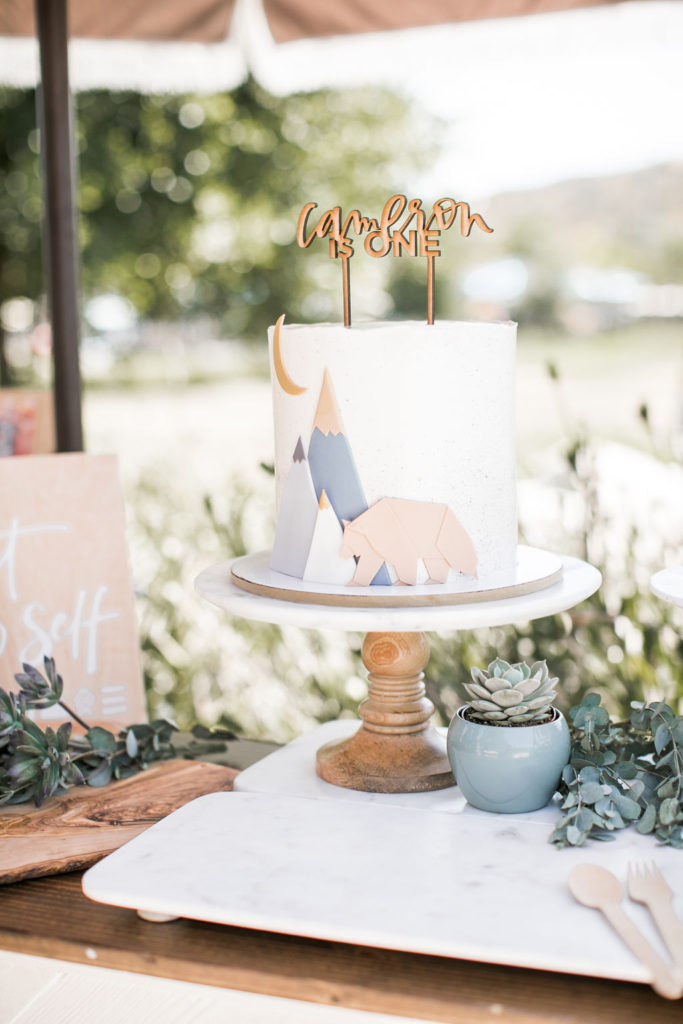 Here's this sweet little family and the cute birthday boy!!! Read a little bit of what Hannah had to say about the party…
"On one hot summer Saturday, Cameron made his ascent to Age One! Everyone had lots of fun at the park to celebrate him. The kombucha and drinks were flowing, food was fantastic (especially the hand made tortillas) and we got a lot of ohs and ahs for the dessert table! The bubble guy was the hit of the party. Thanks to Beijos Events, this rad, outdoorsy themed birthday is One to remember! "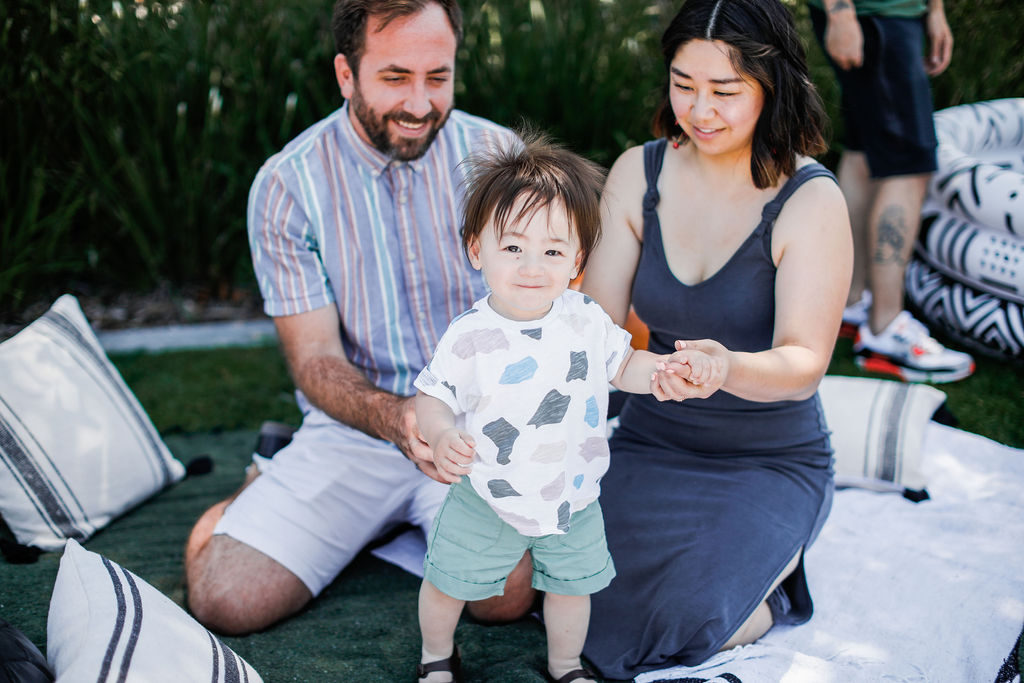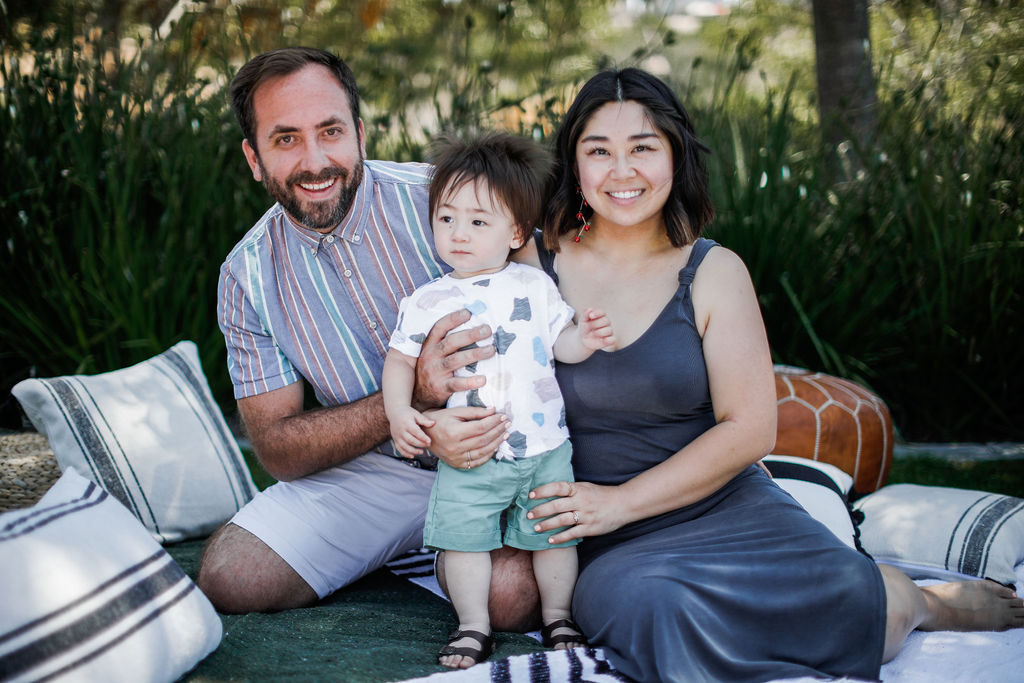 So cute!!! Look at that happy guy!!!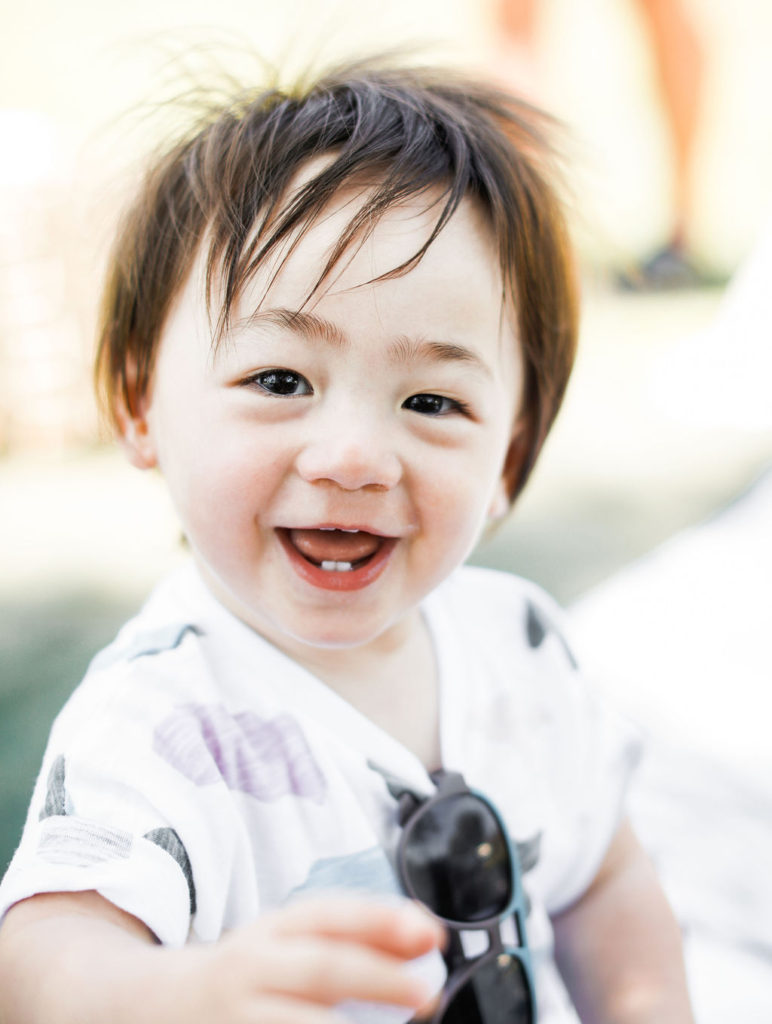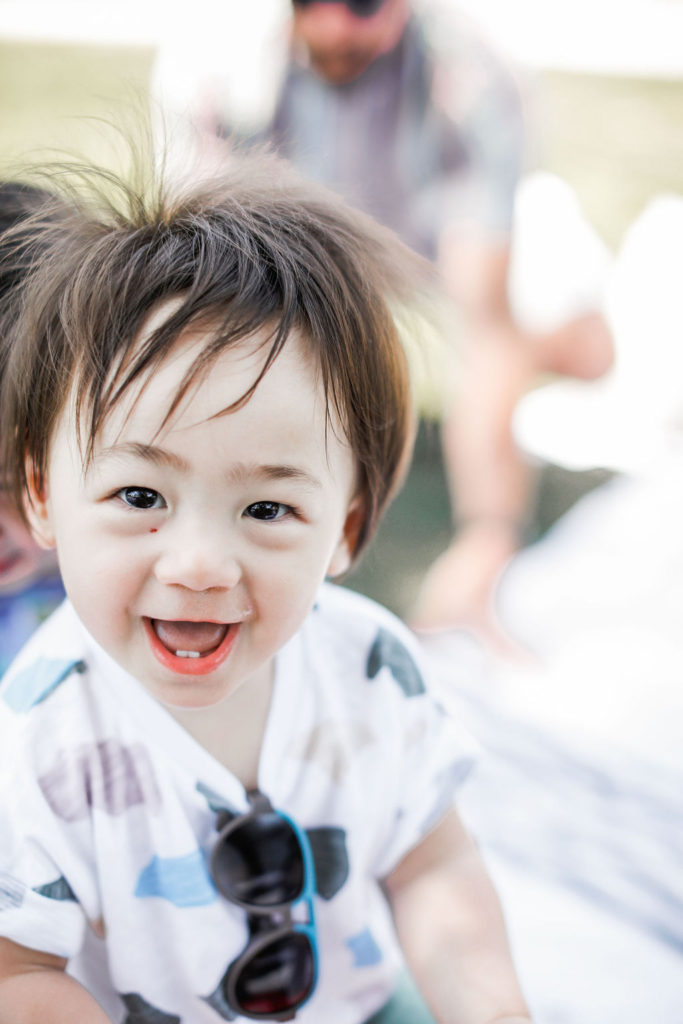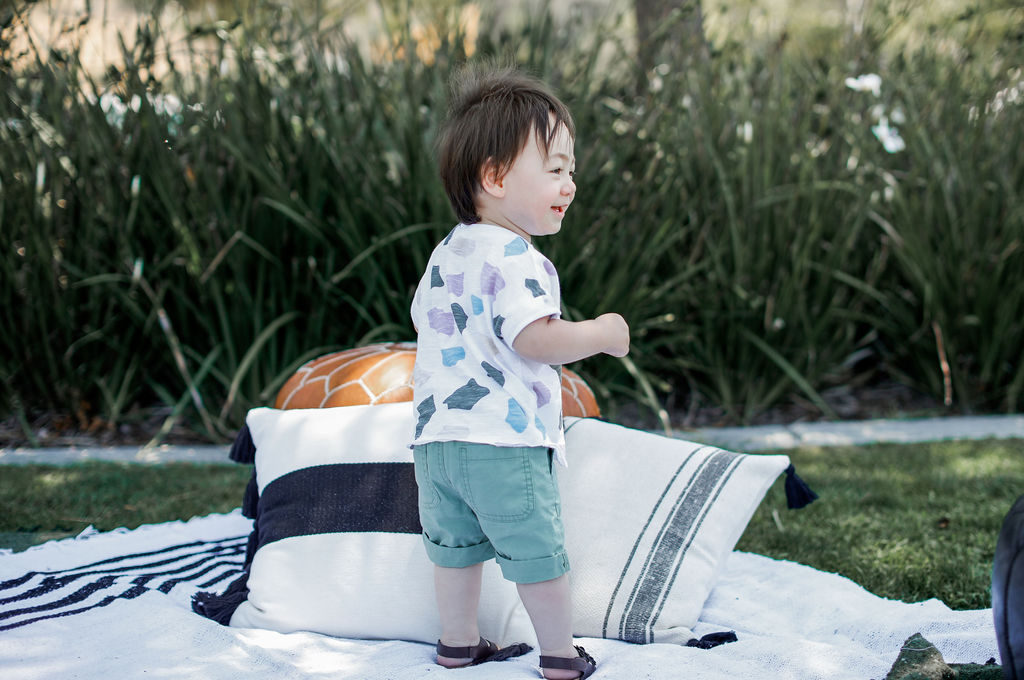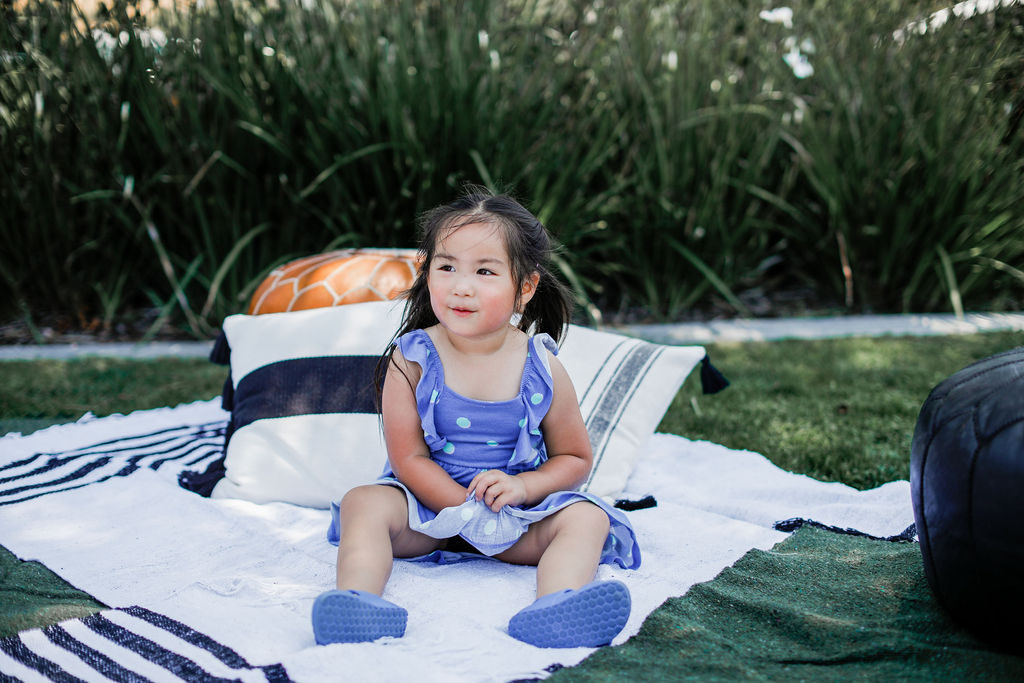 We're telling you guys, the ball pit is where it's at!!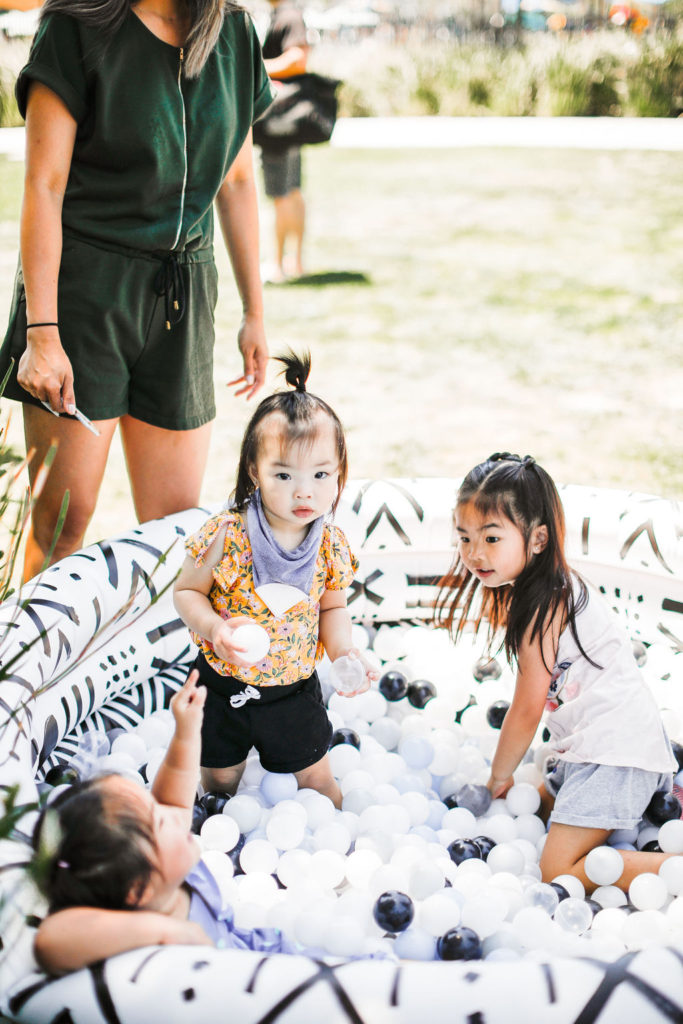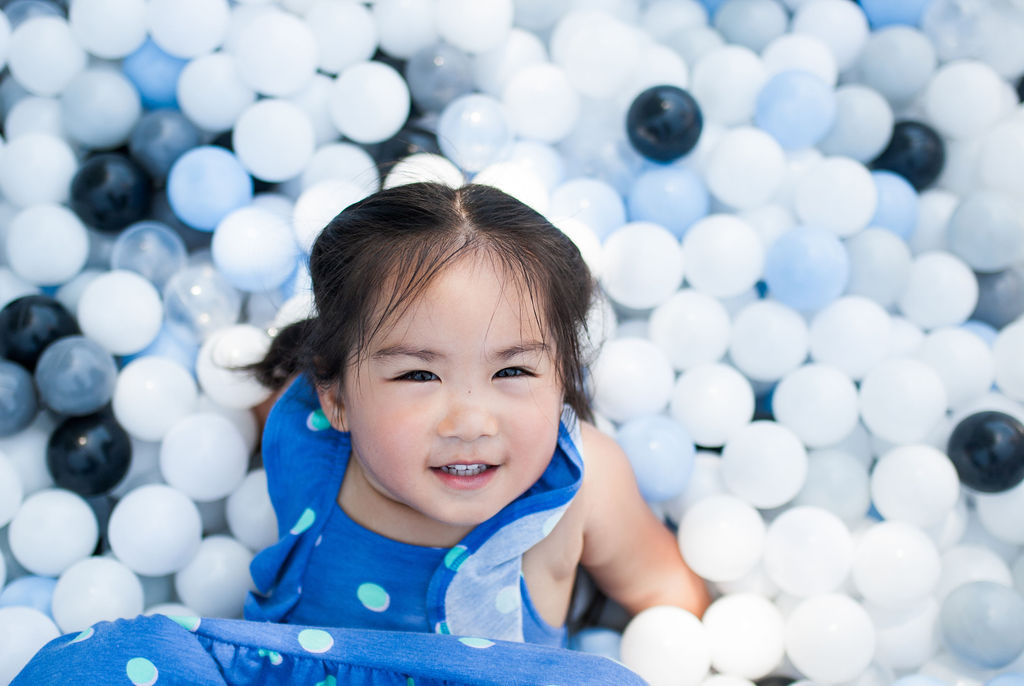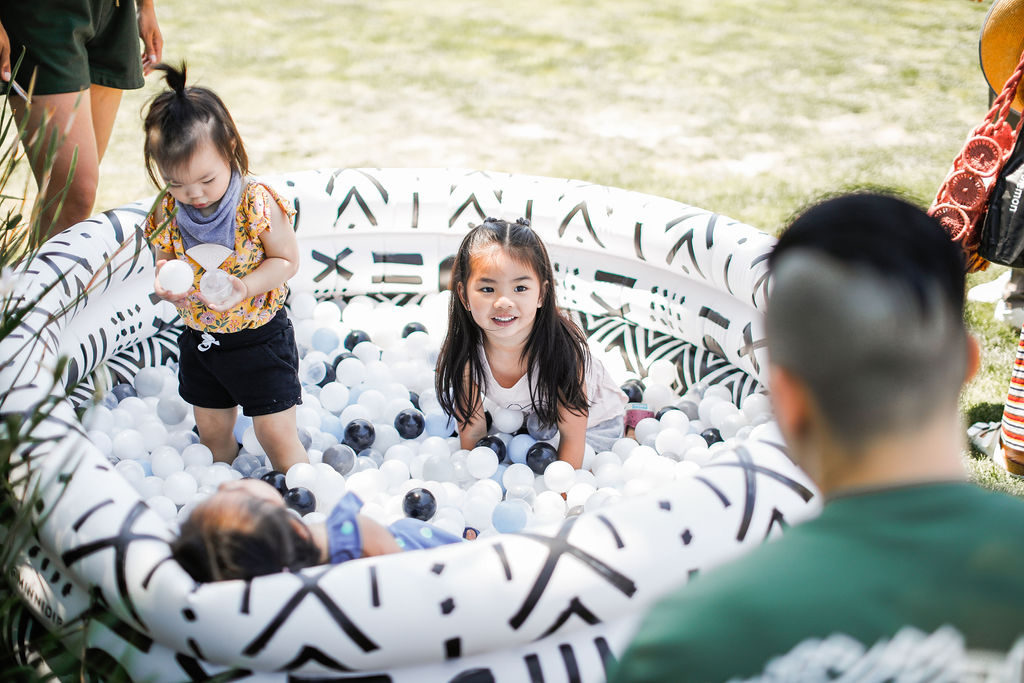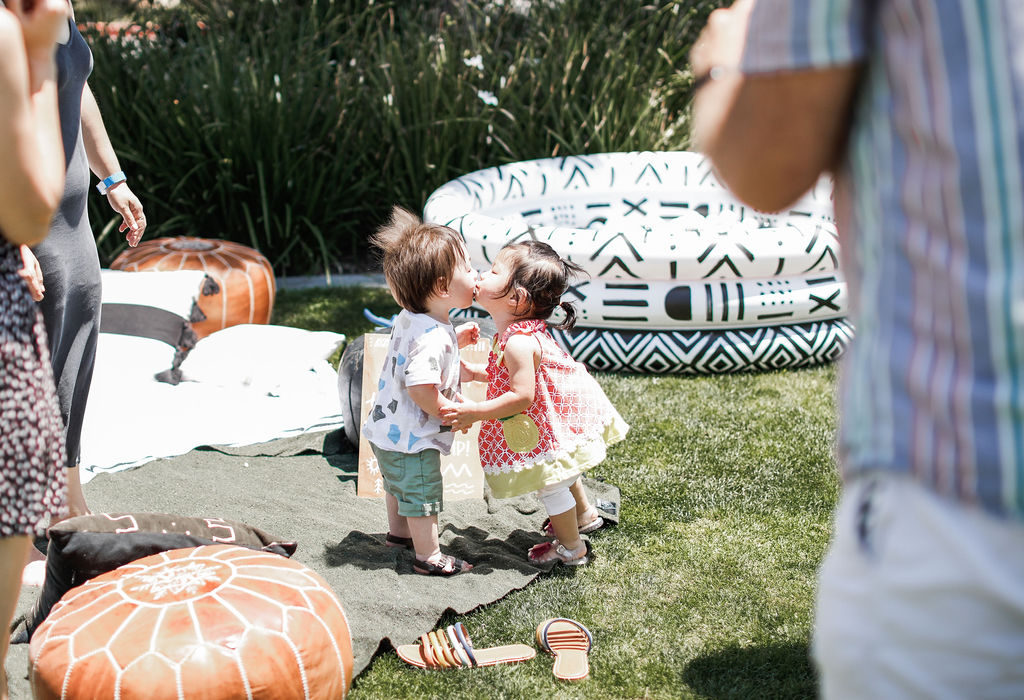 I can't get over how sweet and cute Cameron is!!! Seeing him so happy at his party makes me so happy!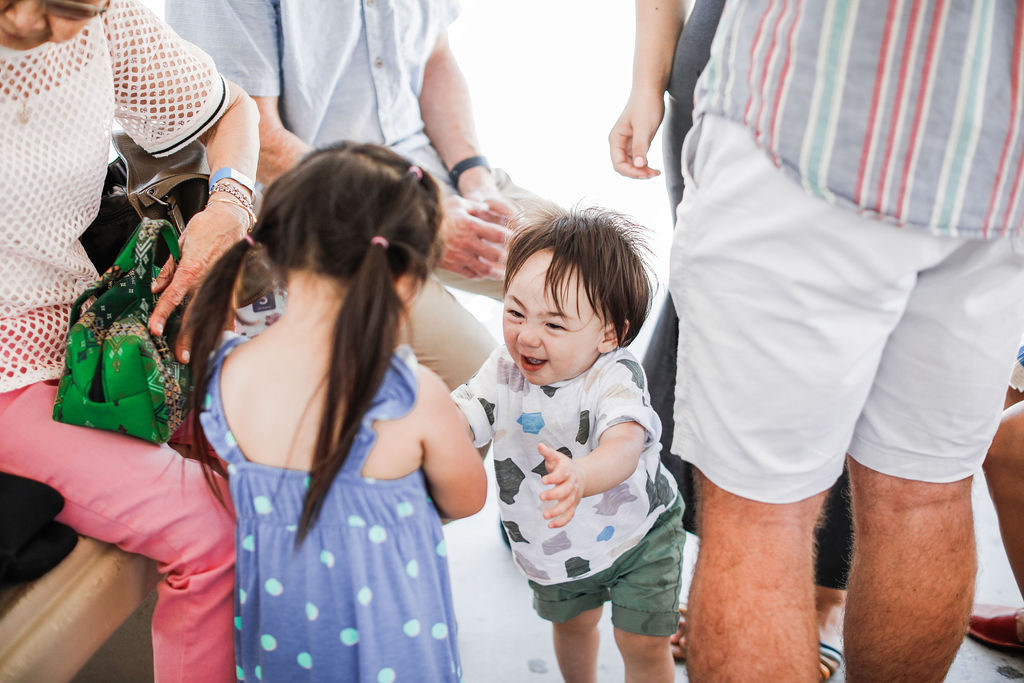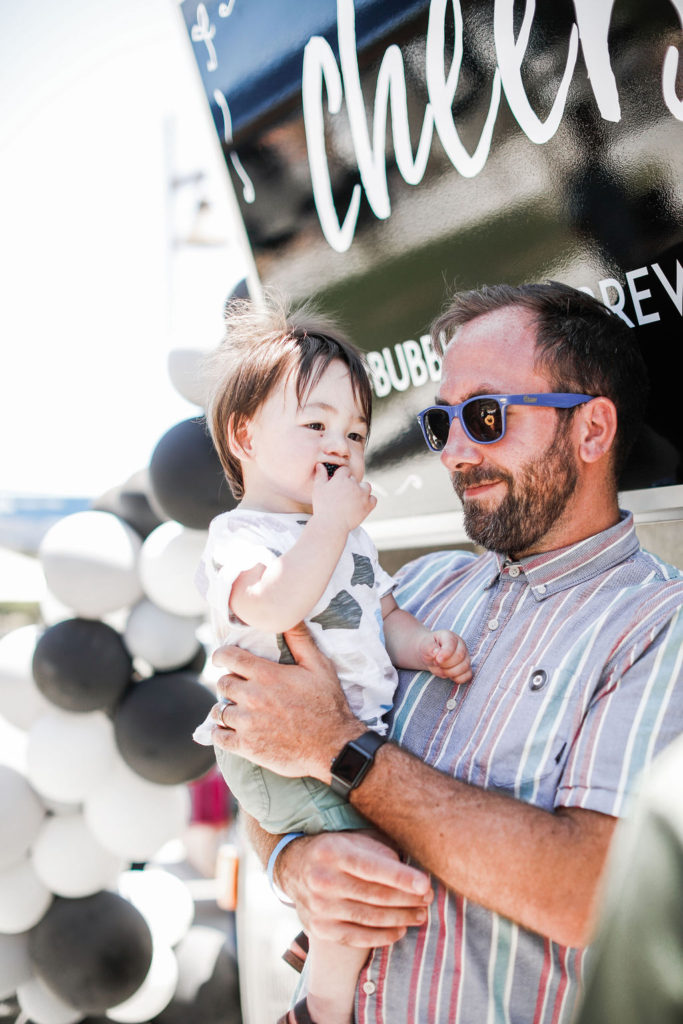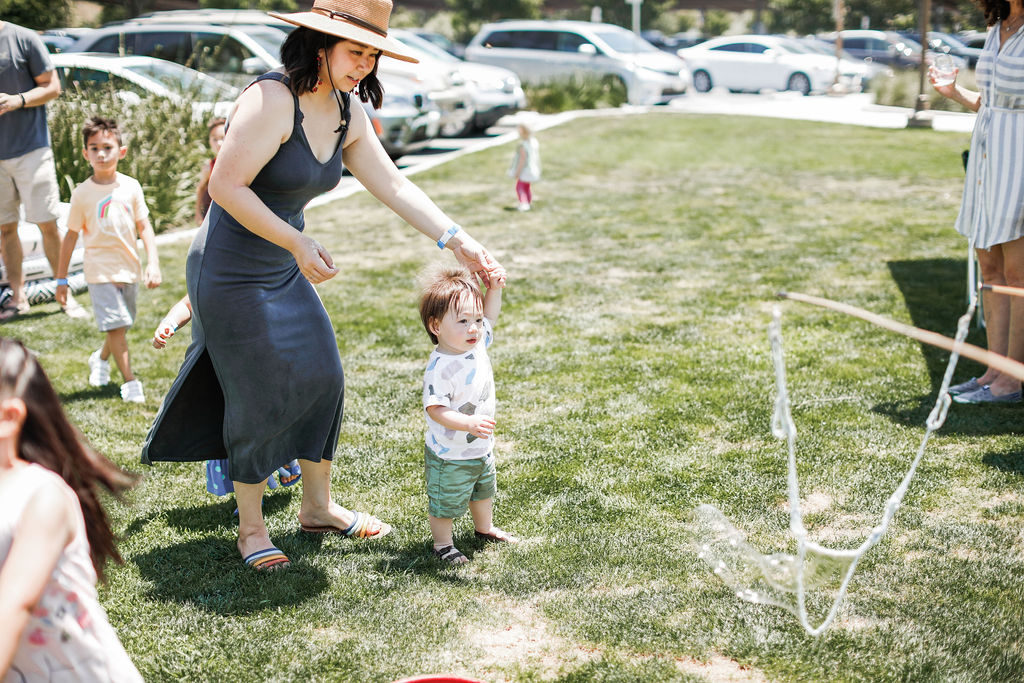 We also had another source of entertainment for the kiddos that is always fun for the little ones. A bubble artist! It's always fun and interesting for kids to see and they have a blast being interactive with it!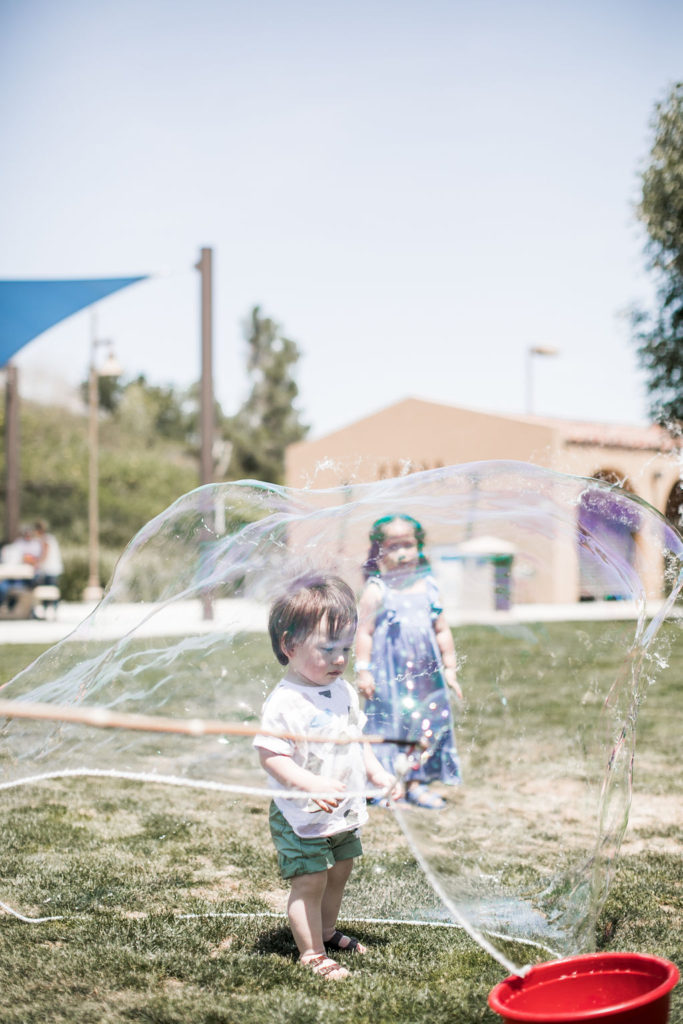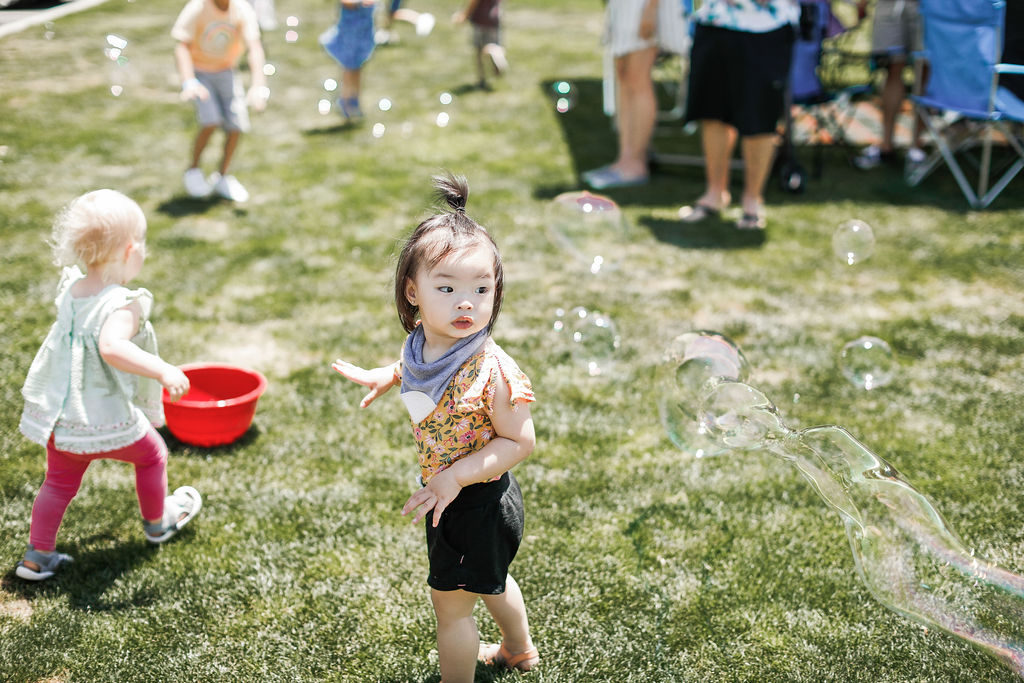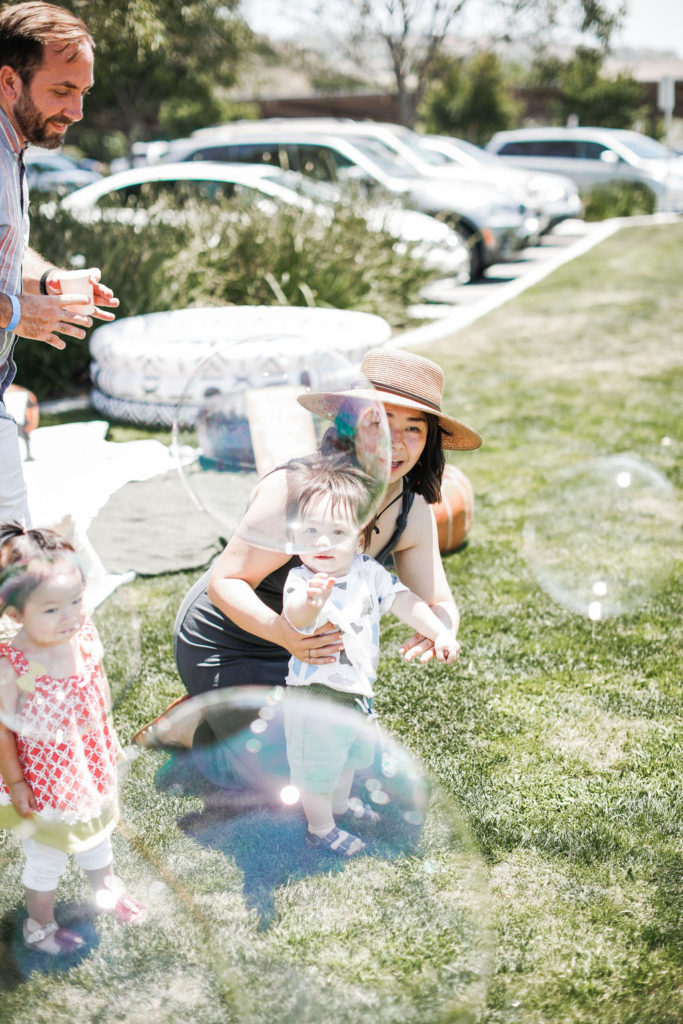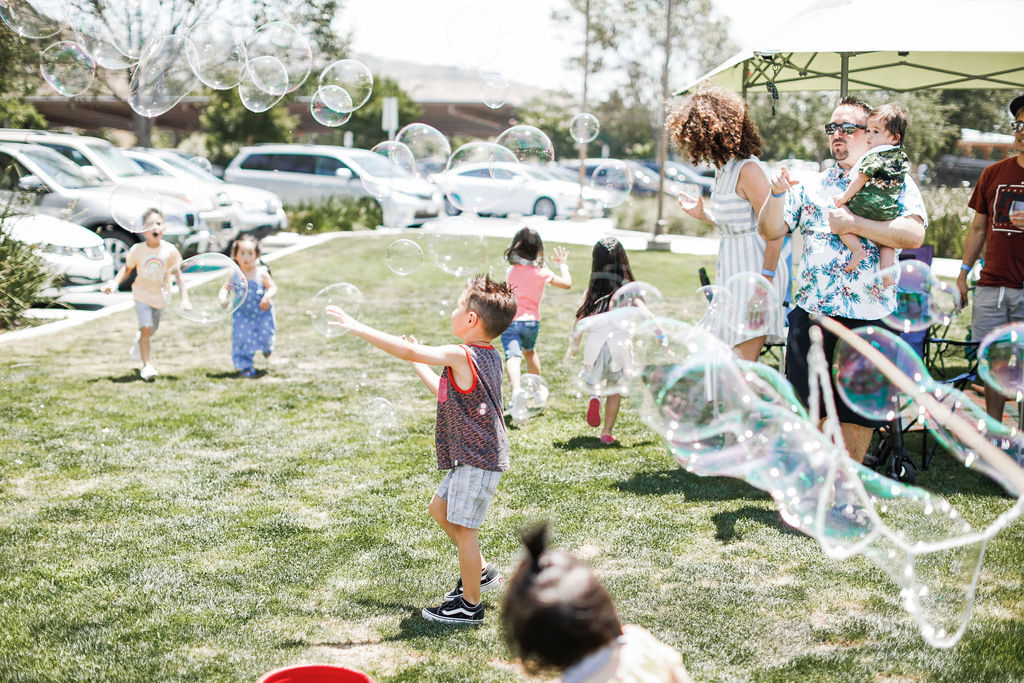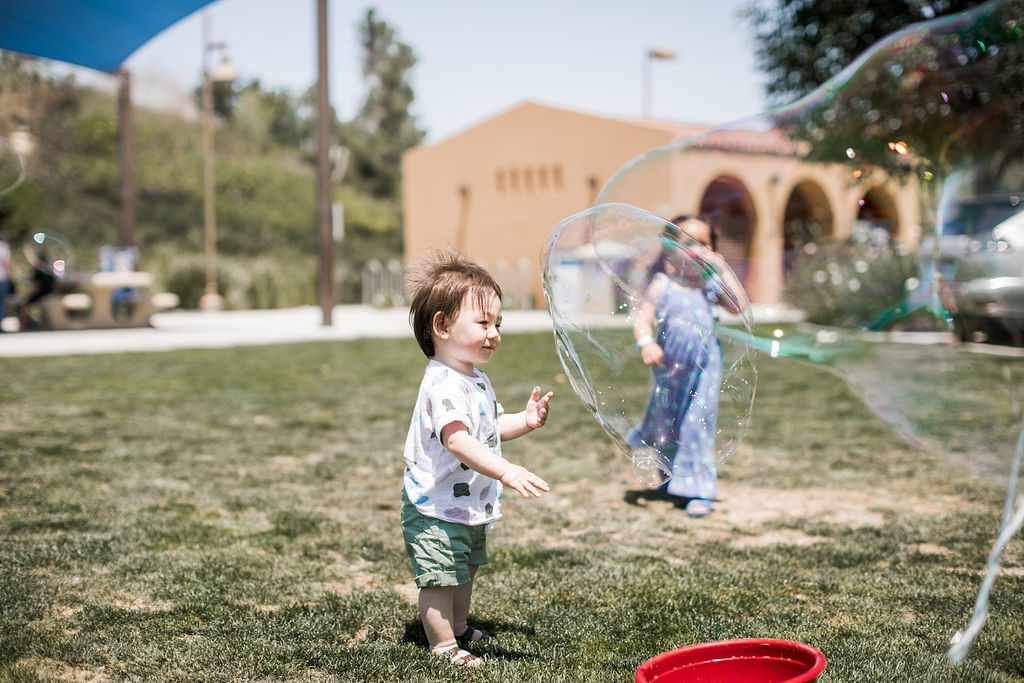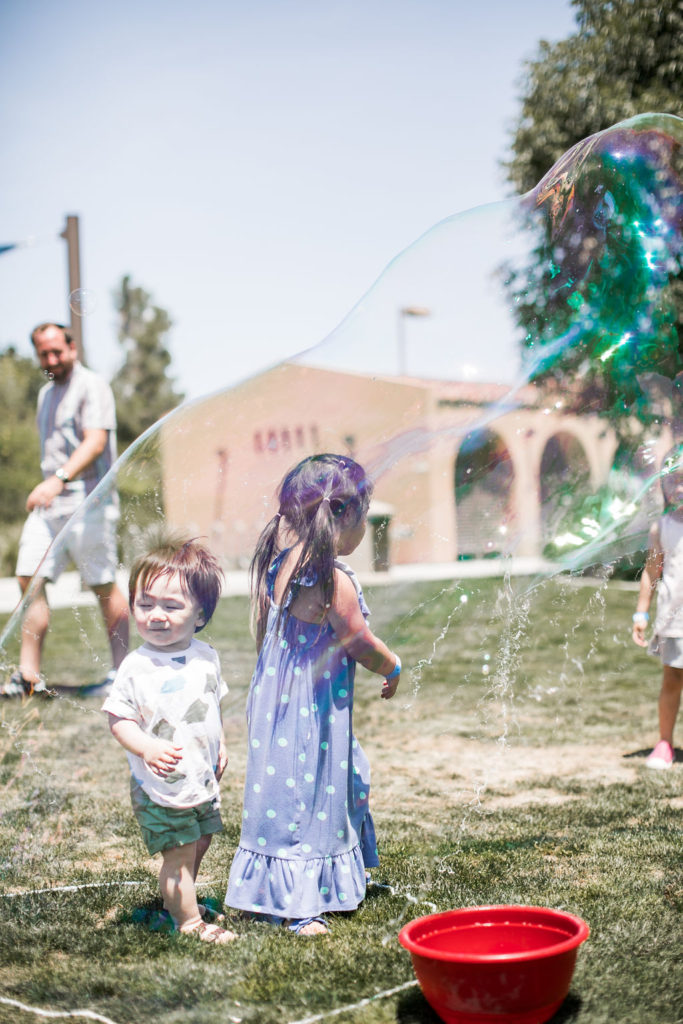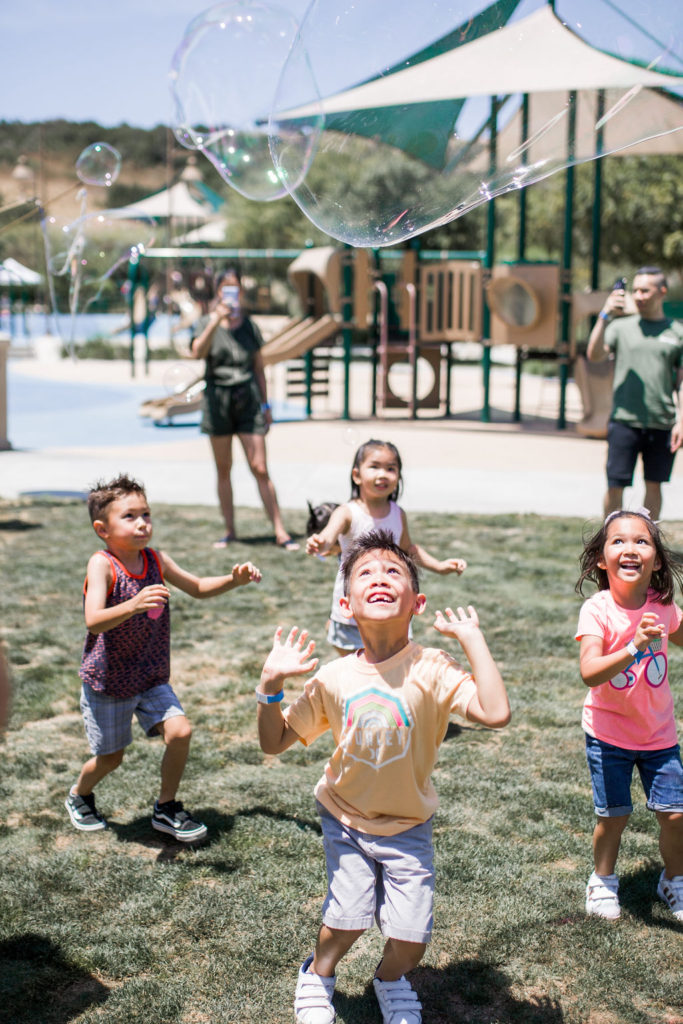 Of course they had to have a smash cake to let this guy really celebrate!!!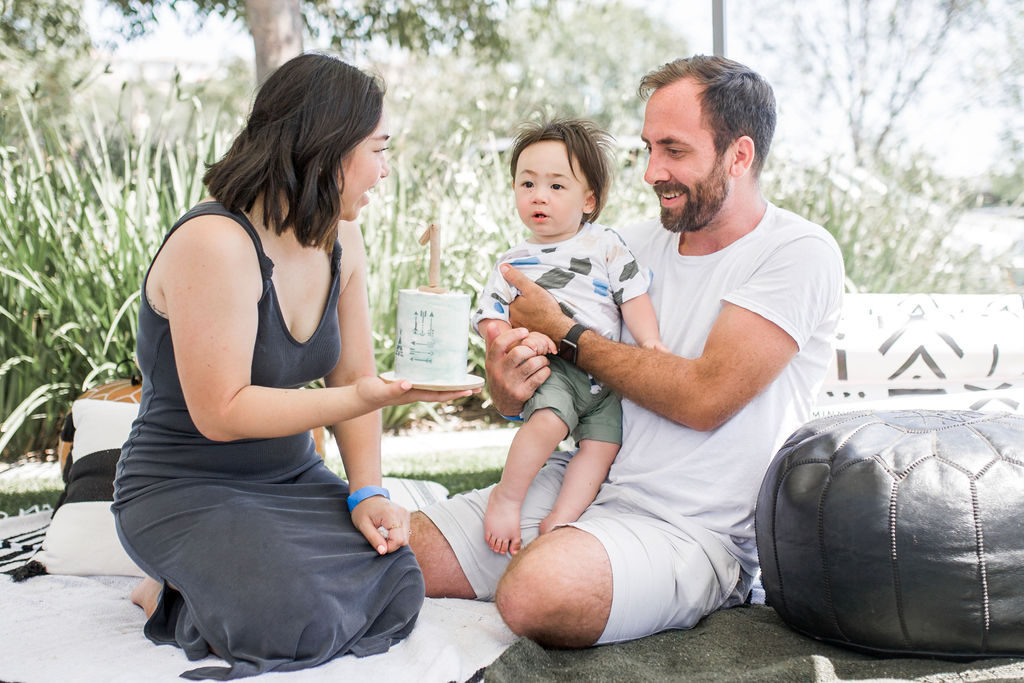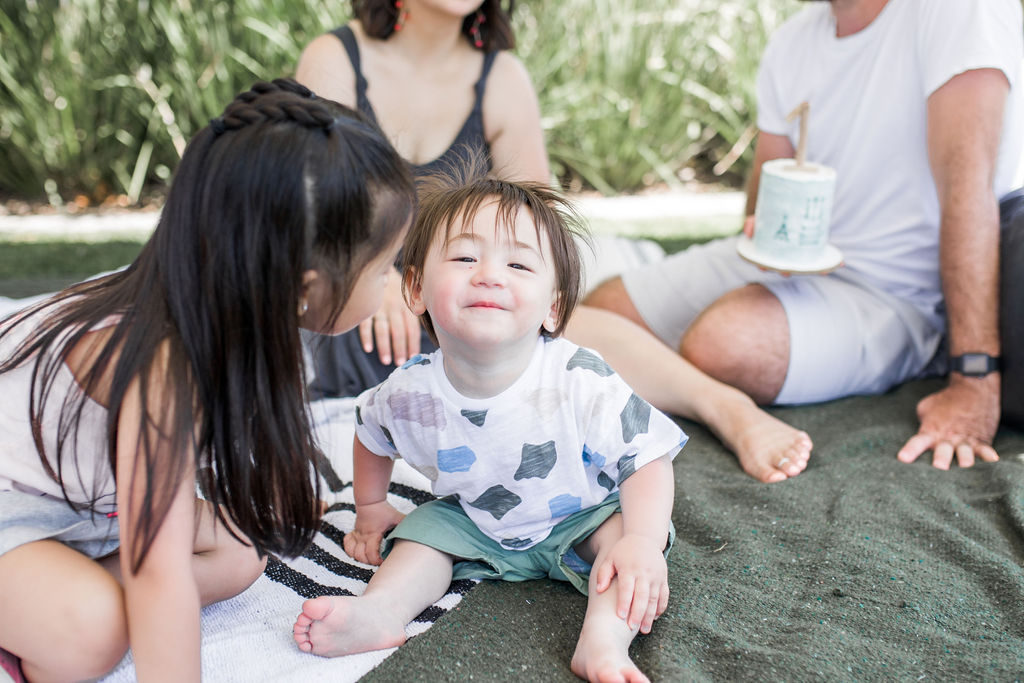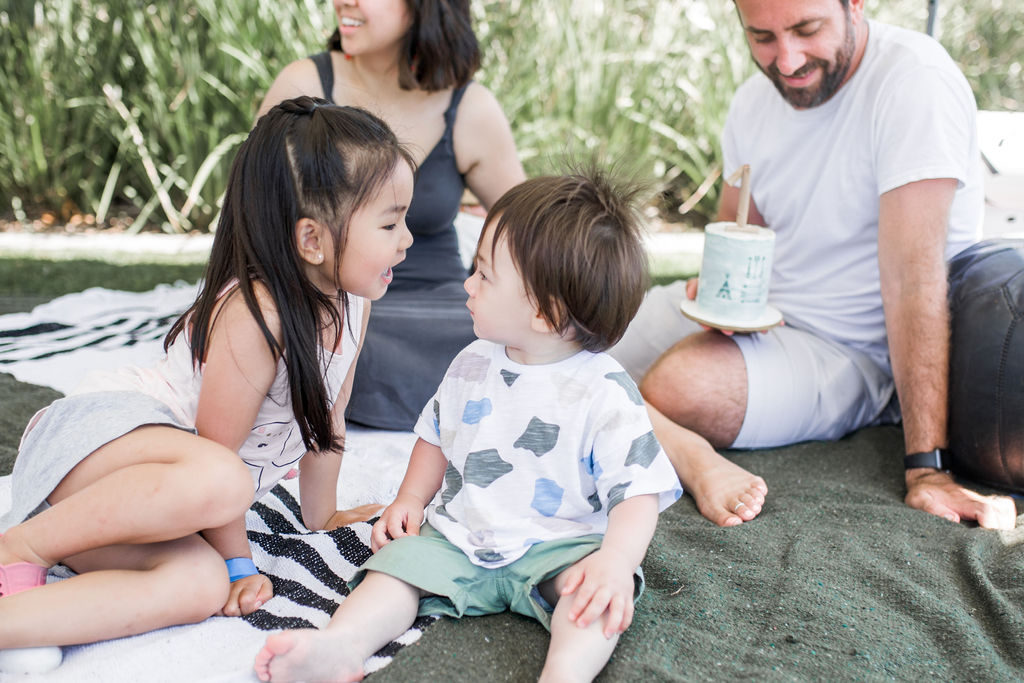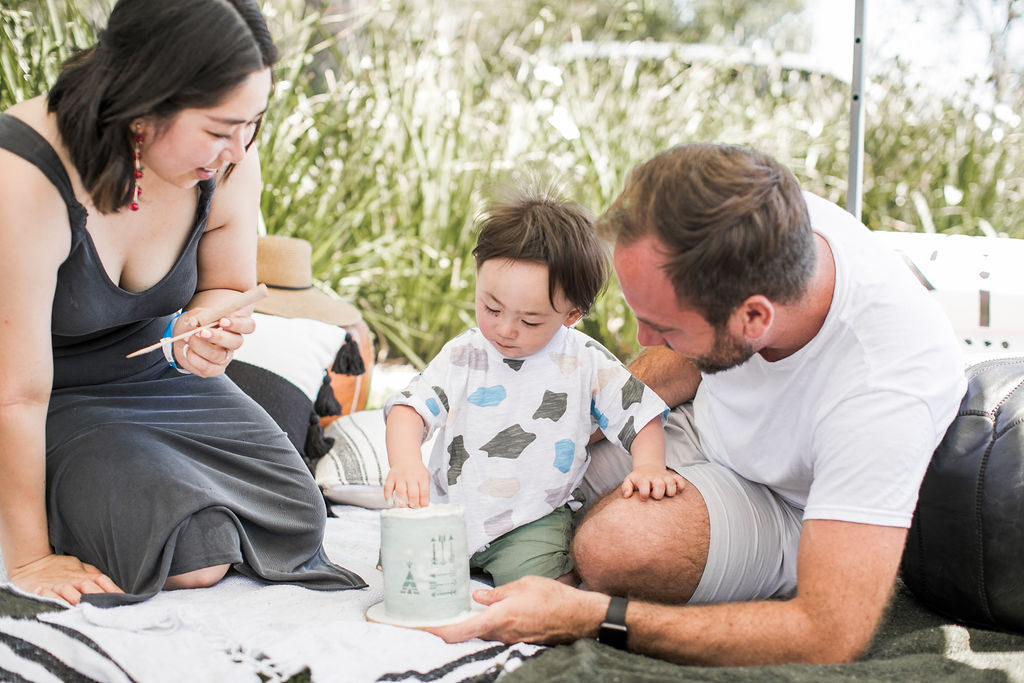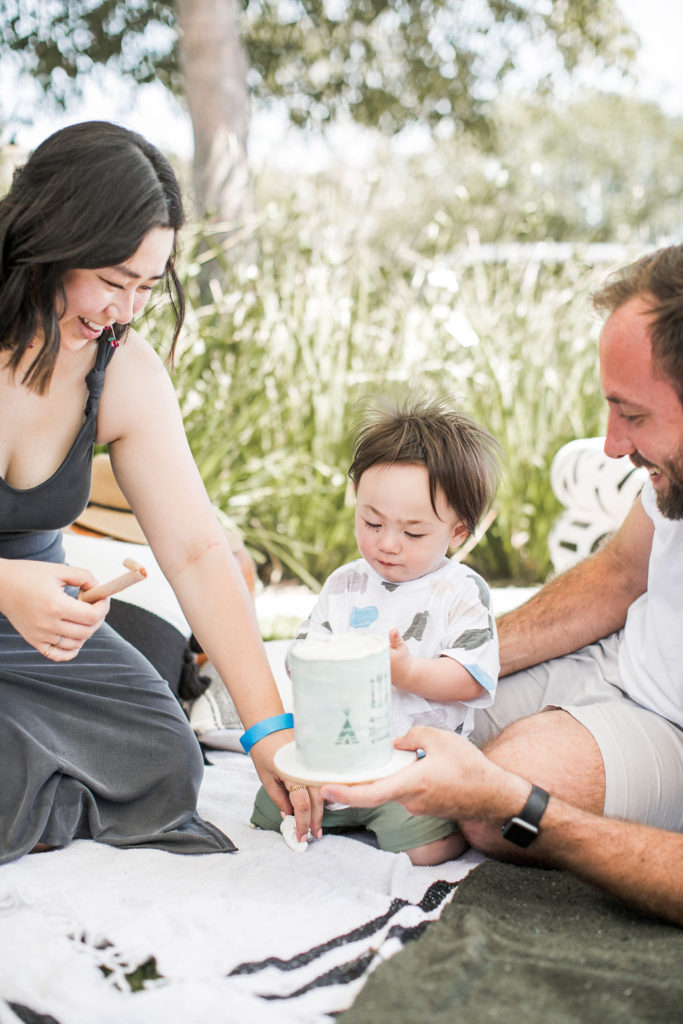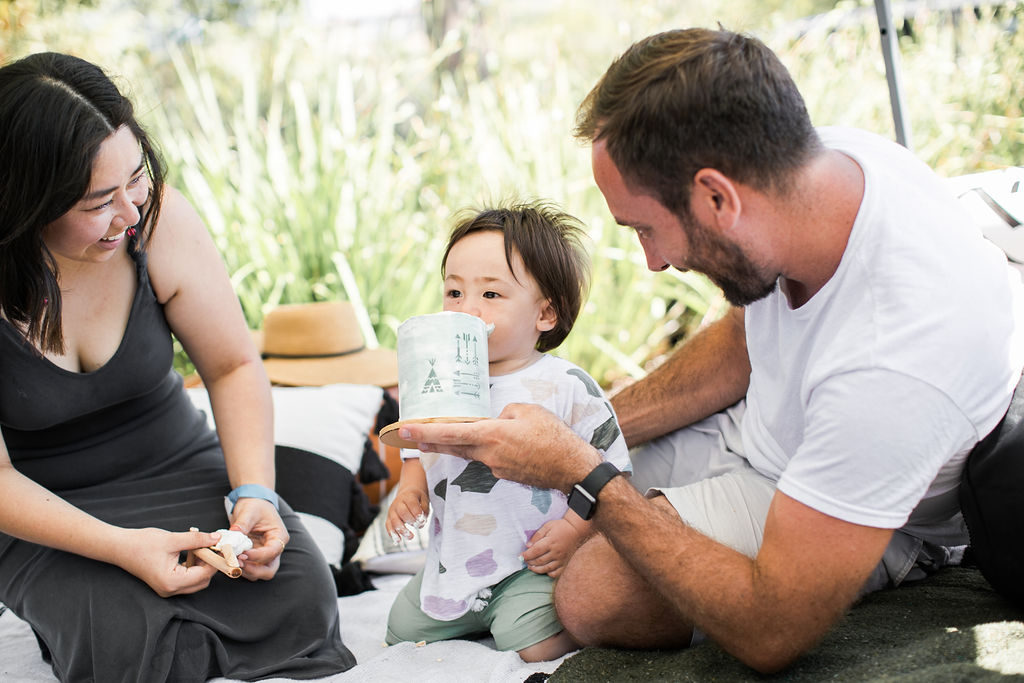 Get in there Cameron!!!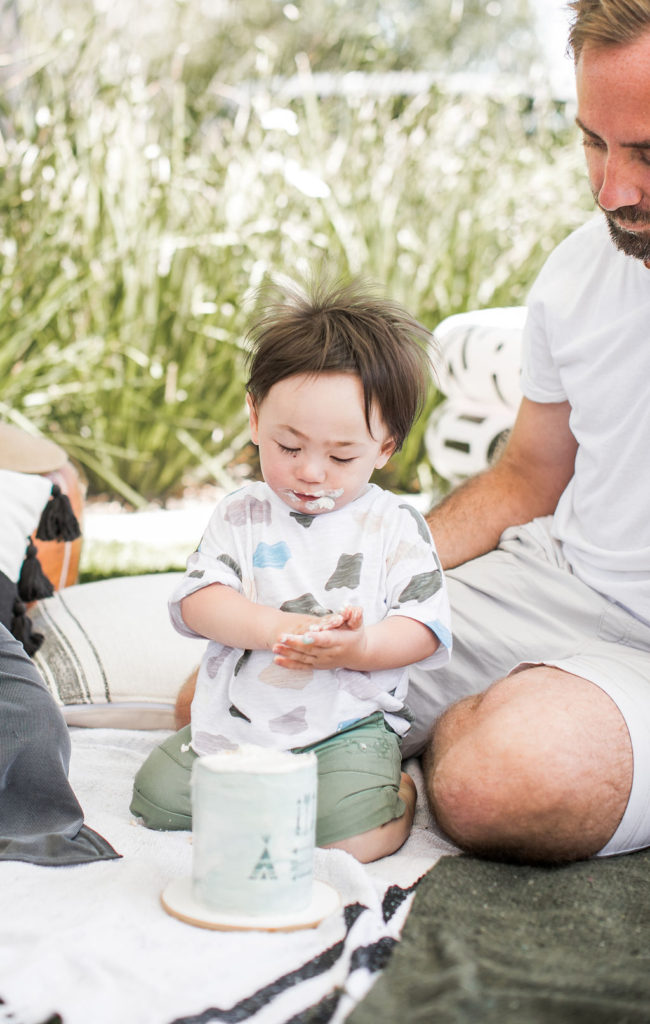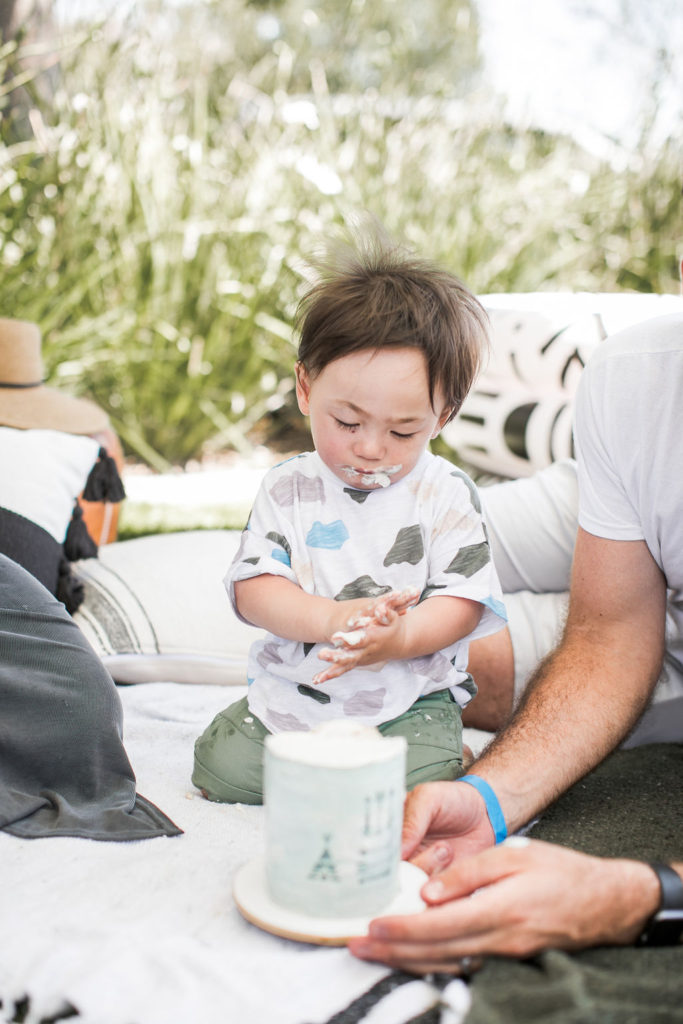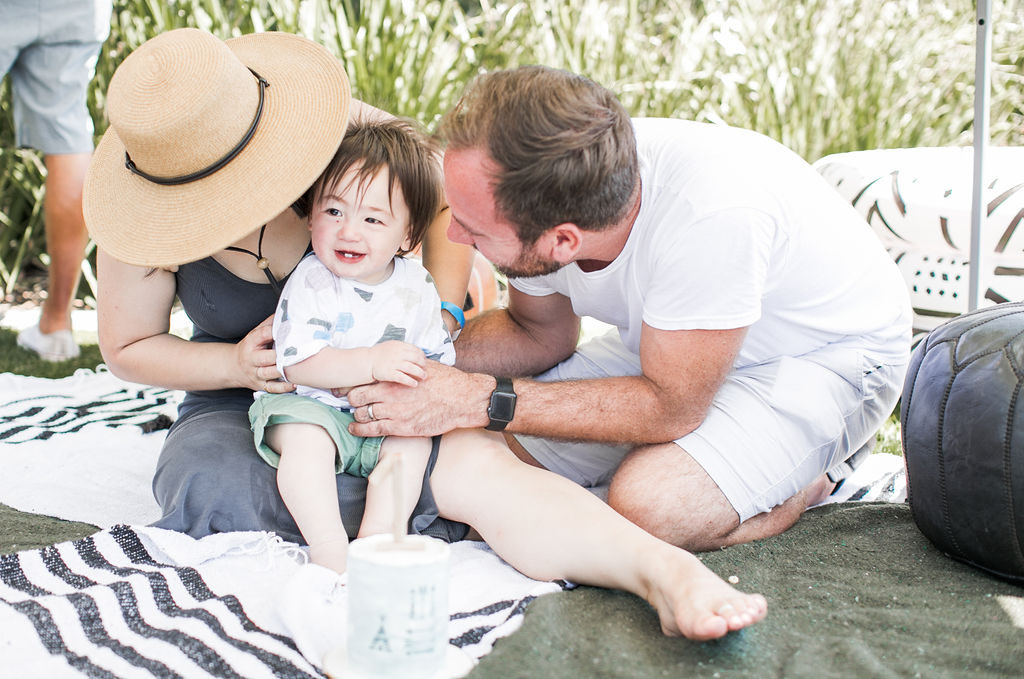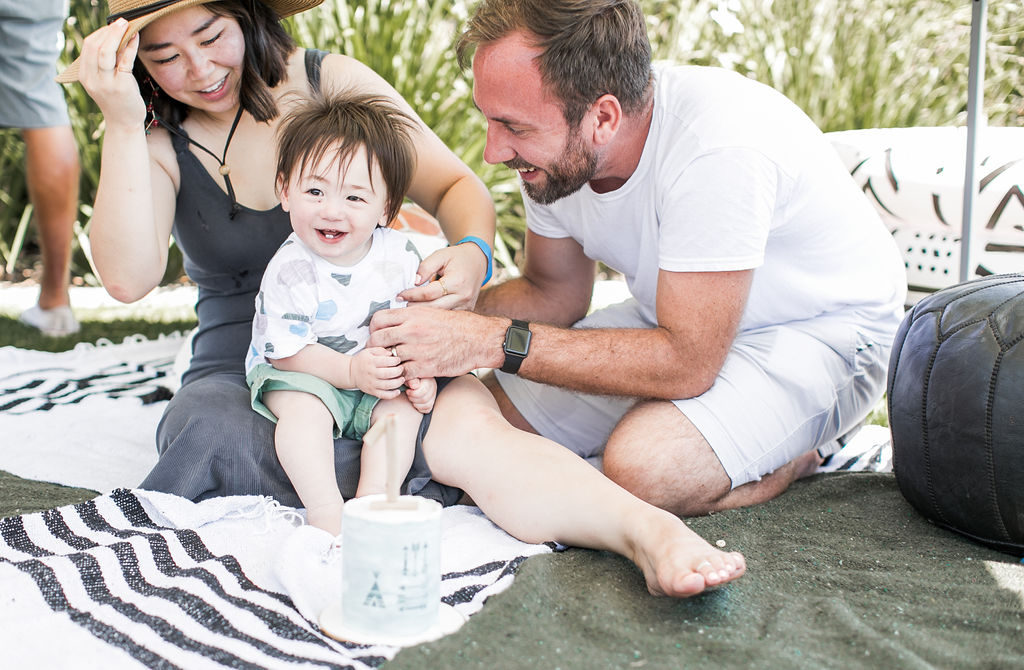 Such a fun and special day!!! We love our clients!!! Happy Birthday Cameron!!!
xx
Jacquelyn