Aww, how I love home tours!  Especially ones as dreamy as this!!  I got the opportunity to meet Kristin Dinsmore, a super talented photographer located in Northern California, working together in Napa.  She was beyond sweet and we connected right away as working moms usually do.  While were chatting away we got to talking home decor and boy was I blown away when I saw her home!  I told her we need to feature it and the rest is history


I'm thrilled to share the beautiful photos with you today, taken by Kristin herself, along with a little bit about her and her adorable family… It's a good one so keep scrolling!!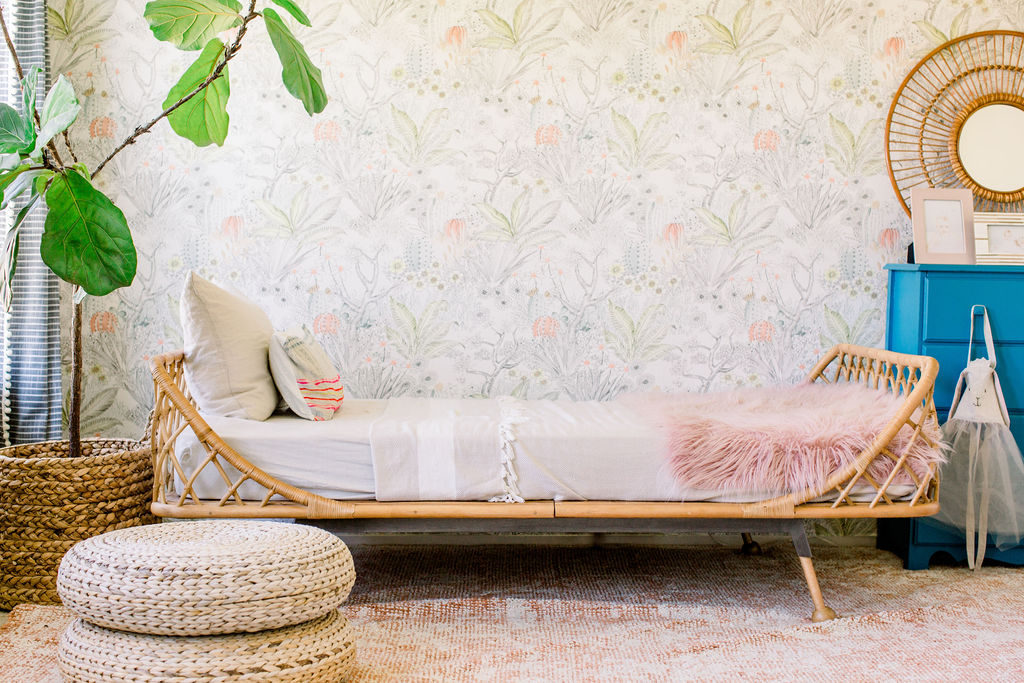 Tell us a little bit about you and your family and where you live…

Ryan and I have been together for almost nine years! Our beautiful daughter Piper just turned three, and we are expecting our second baby this October! We live in Gilroy, where Ryan runs our landscaping company and I work as a food and lifestyle photographer.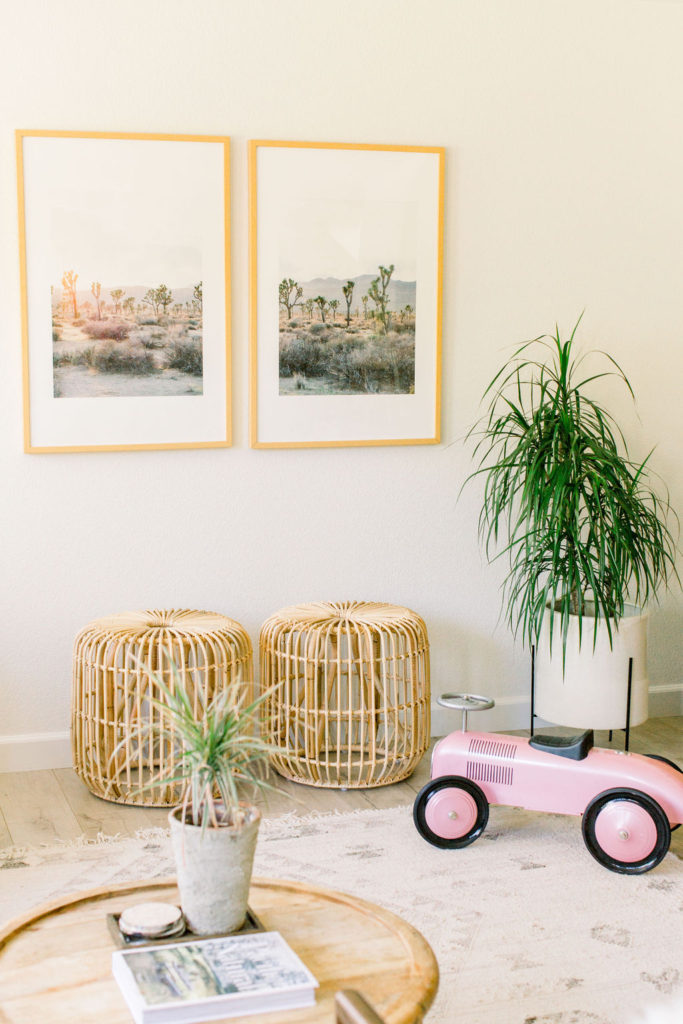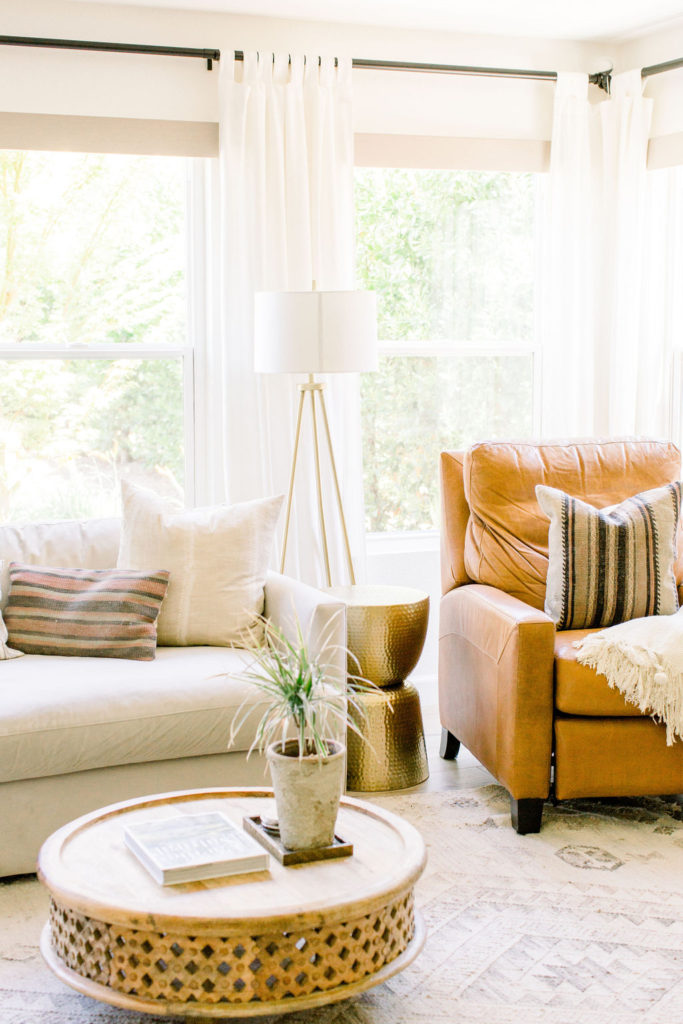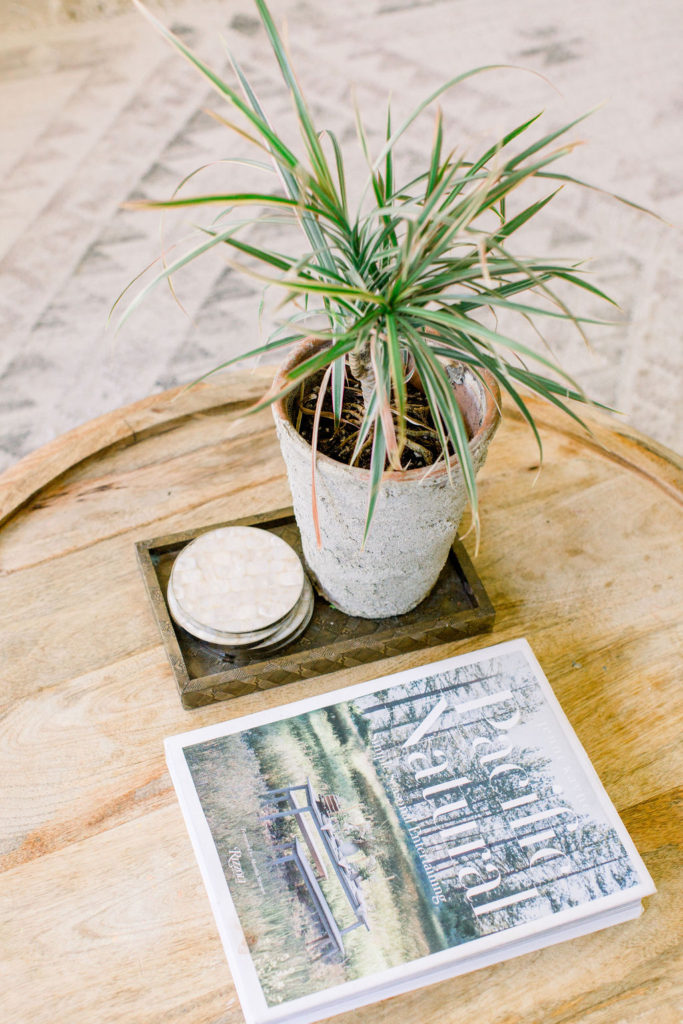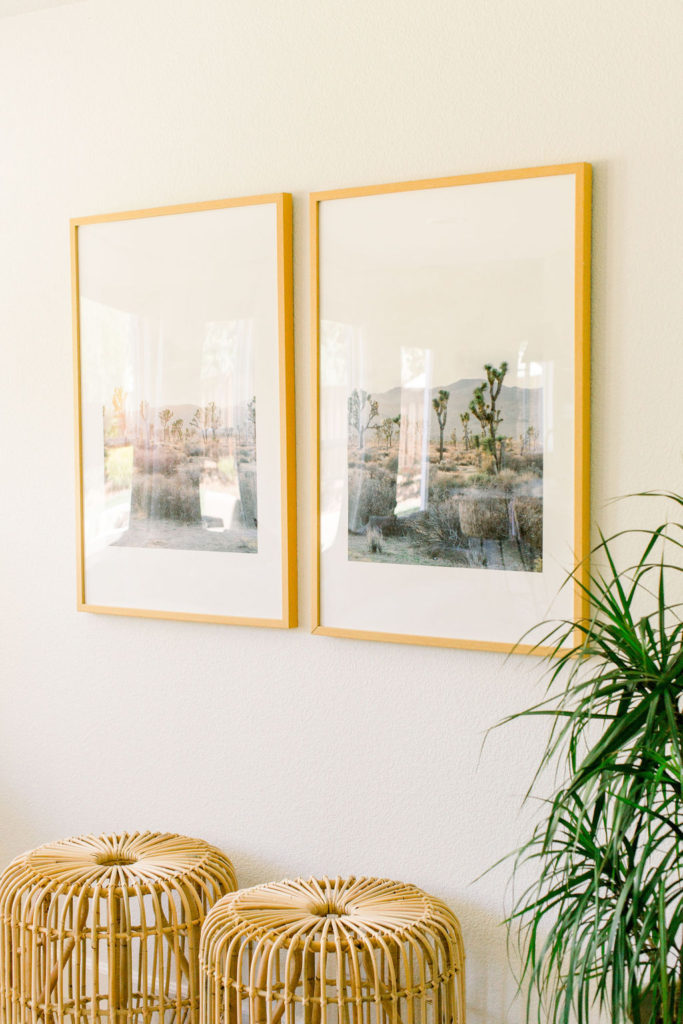 How did you get started being a photographer?  What are your favorite things to photograph?
I got started being a food photographer while I worked at a produce company. I worked in sales, but I asked the marketing director if I could try a shot at photographing their recipes. One thing lead to another, and I started working in the marketing department and attending food photography workshops! After I had Piper, I decided to quit, but my boss asked if I would work with them as a freelancer. So I started doing food photography at home, and then family and lifestyle photography clients shortly followed after.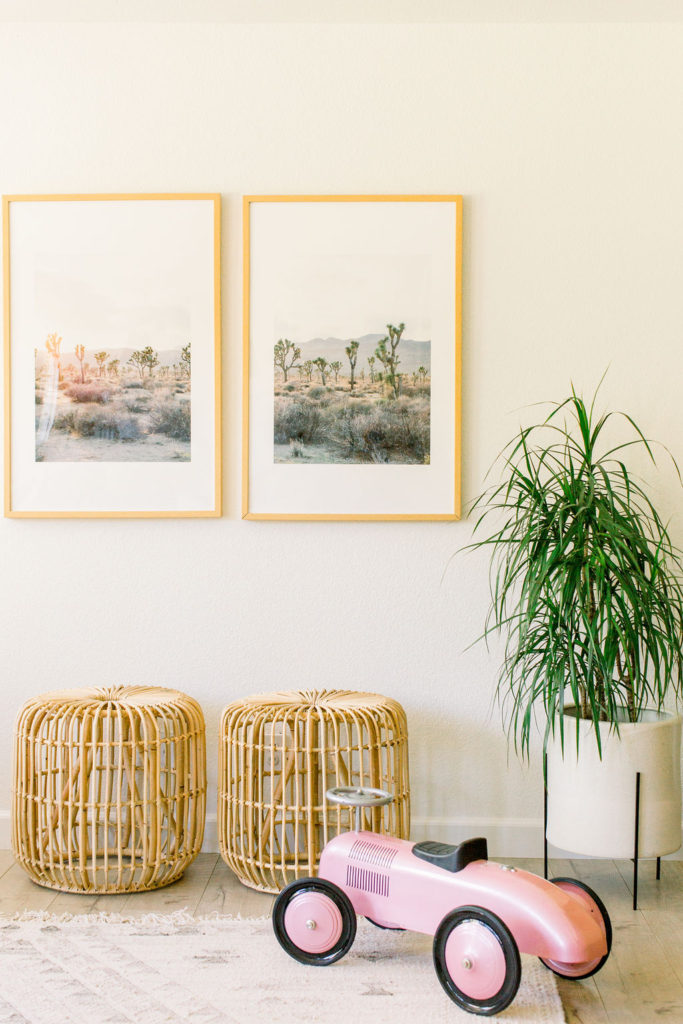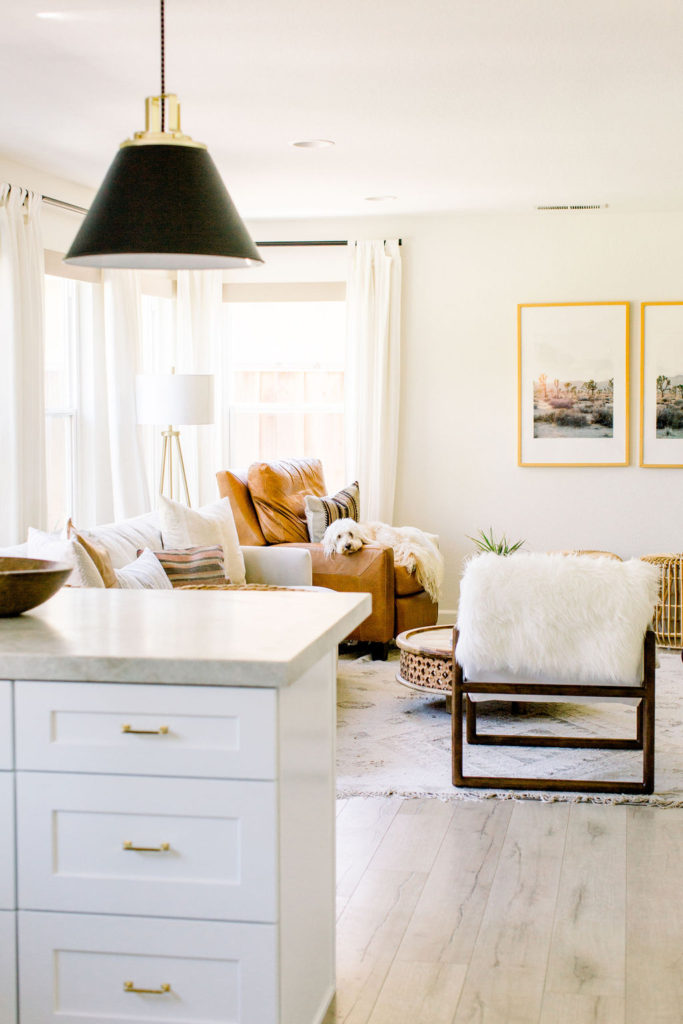 Your kitchen is amazing, talk to us about spending time there and the design of it…
We had never planned on renovating our kitchen, because we know this isn't our forever home. But after spending so much time in there doing my food photography, I knew I wanted to make a change. At first we were just going to do minor improvements like paint the existing cabinets and do new counter tops, but as anyone who has done a renovation knows, things can quickly change! Haha.
We ended up gutting the whole kitchen, adding a pantry, and installing all new floors throughout the house. When it came to the design, it was mostly based around the leathered quartzite counters that I knew I so badly wanted. They were the biggest budget breaker in our renovation, but I'm so obsessed with how they look and feel. I also knew I wanted to keep it pretty neutral and not very trendy, since at some point we will be selling or renting out this house.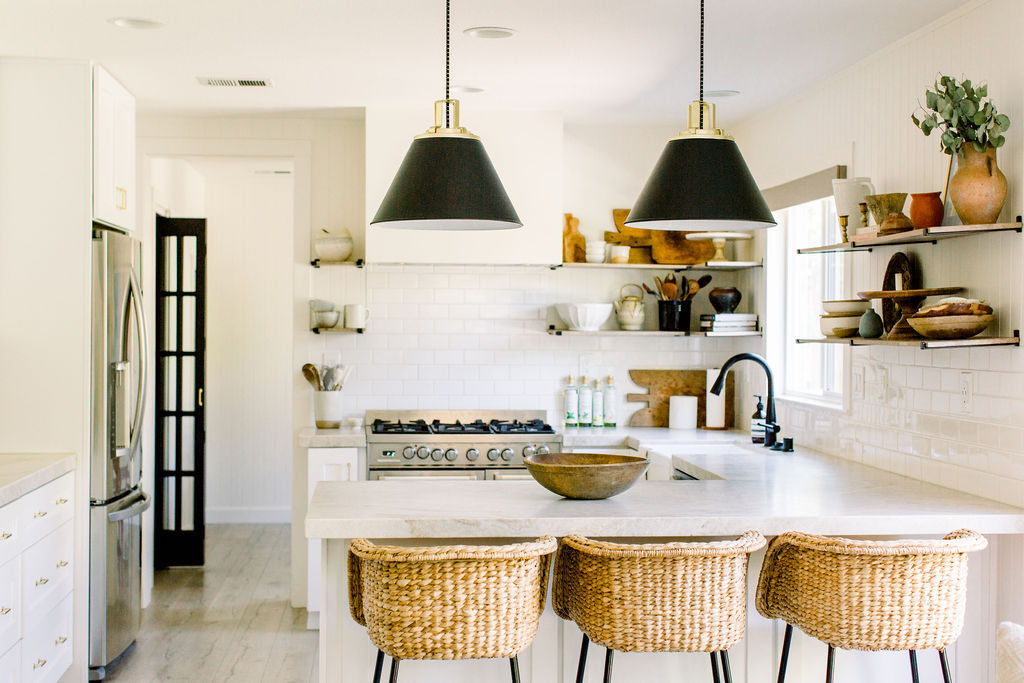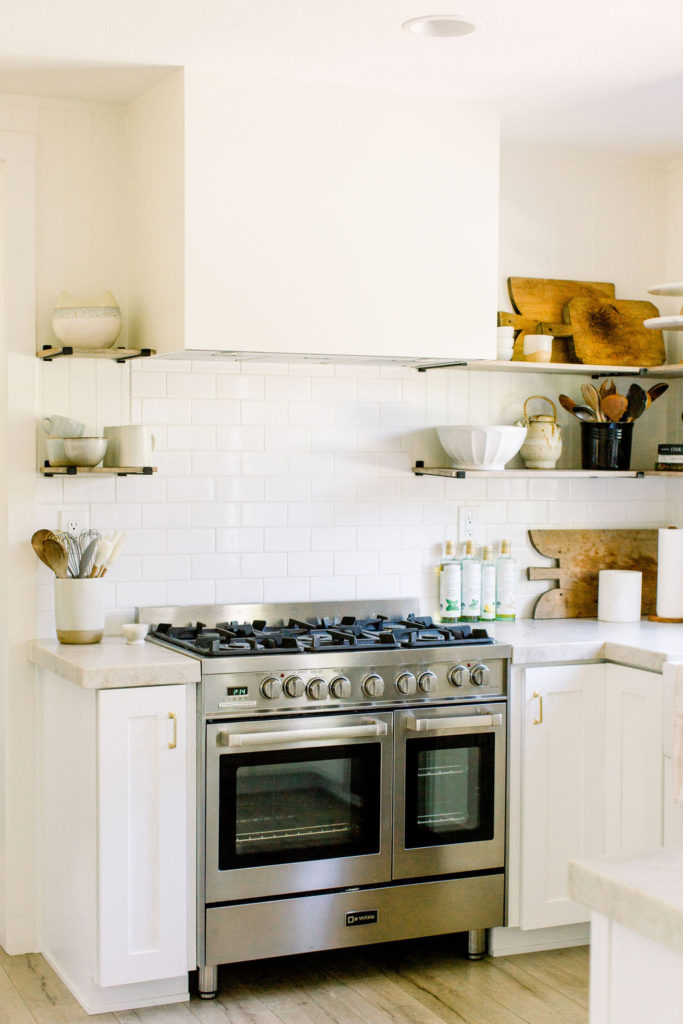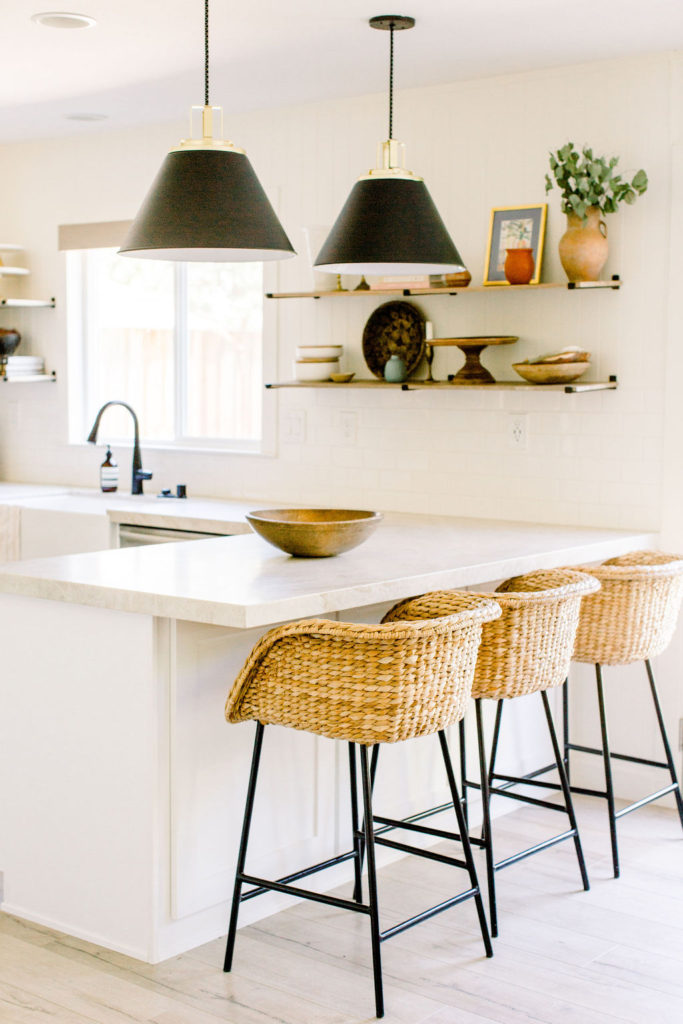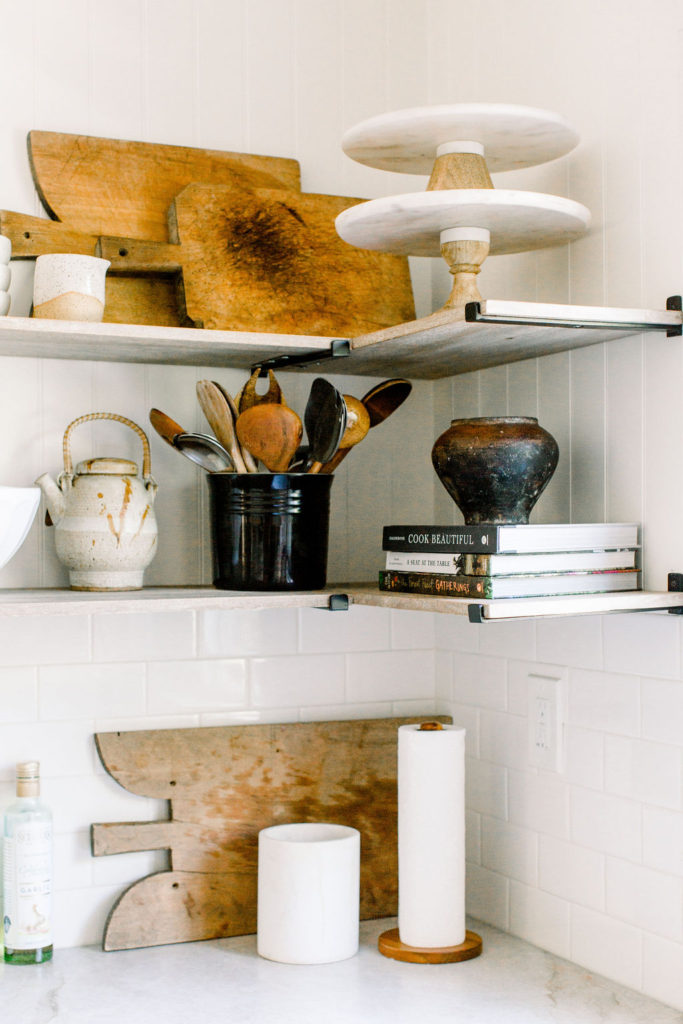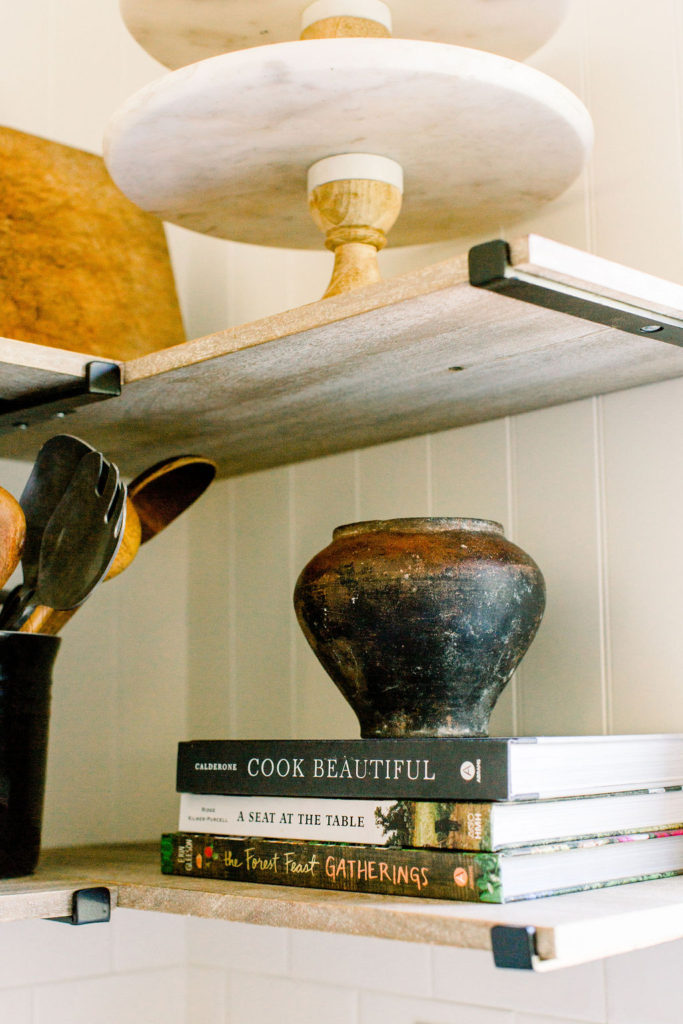 What is your favorite room in your home and why?
Definitely our kitchen and Piper's playroom. I spend most of my day in the kitchen, which is the reason I wanted to renovate in the first place. It's a very relaxing and welcoming space.
And Piper's playroom is cool enough for an adult to sleep in! I love how that space will continue to grow with her. Right now we call it her playroom because she still isn't sleeping in her "big girl" bed (she says she wants to wait until the baby arrives :)). But we spend soooo much time in there drawing and painting and imagining. I'm starting to wonder if she will be too distracted in it to sleep!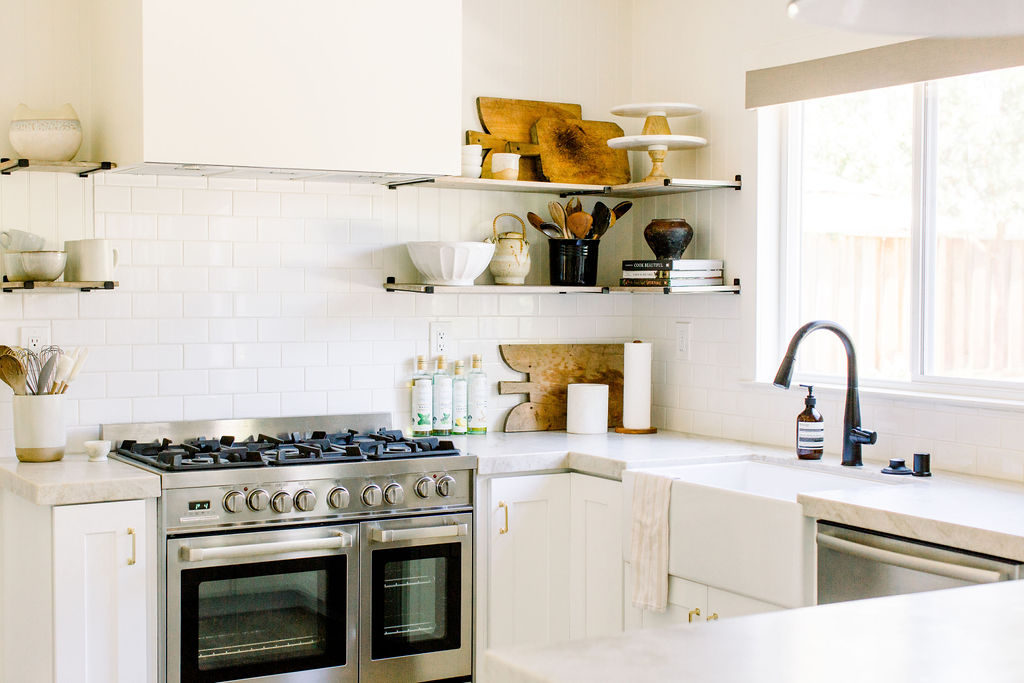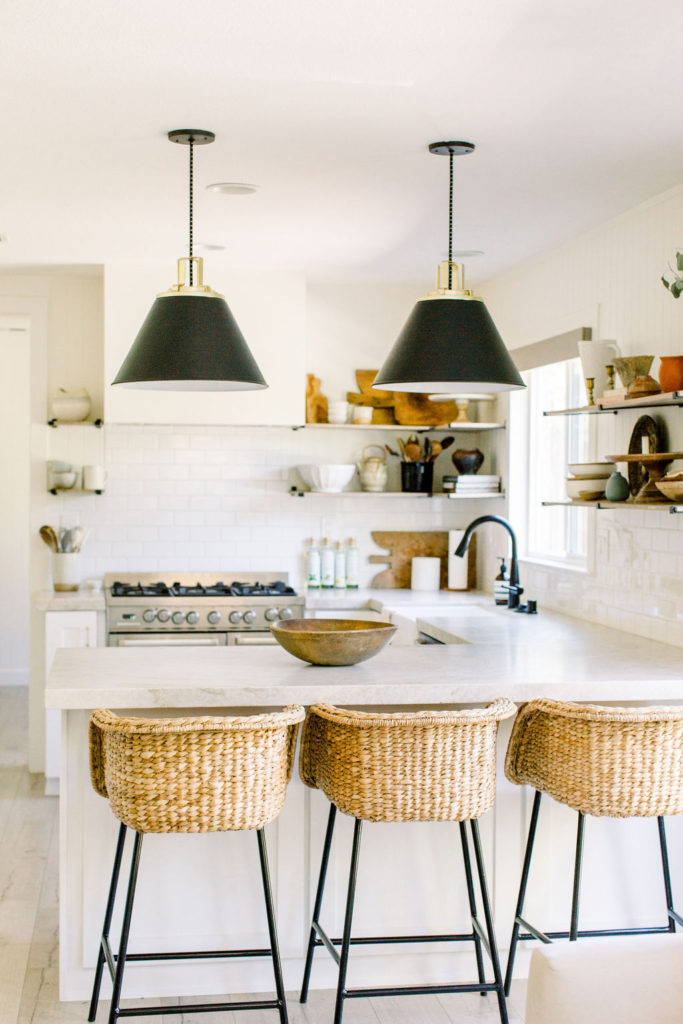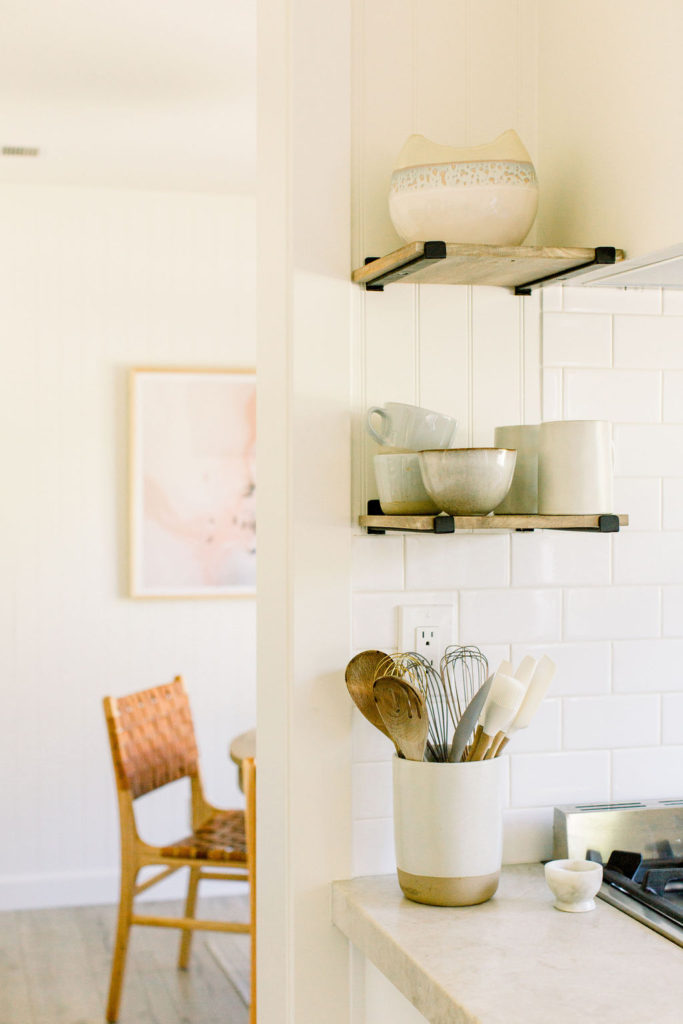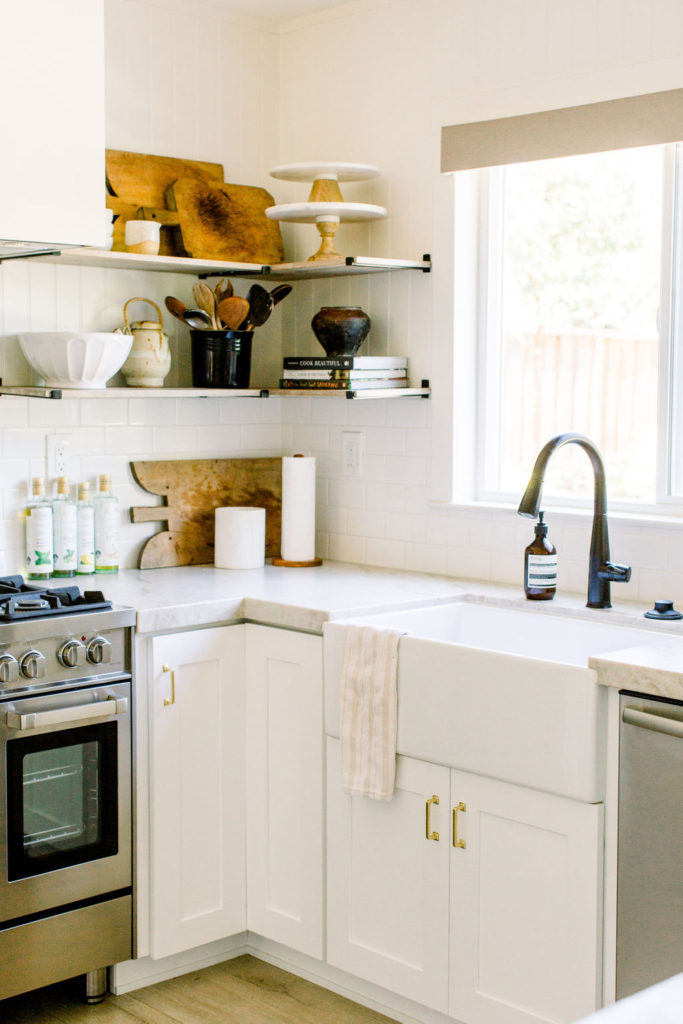 How would you describe your style in 3 words?

Classic California Cool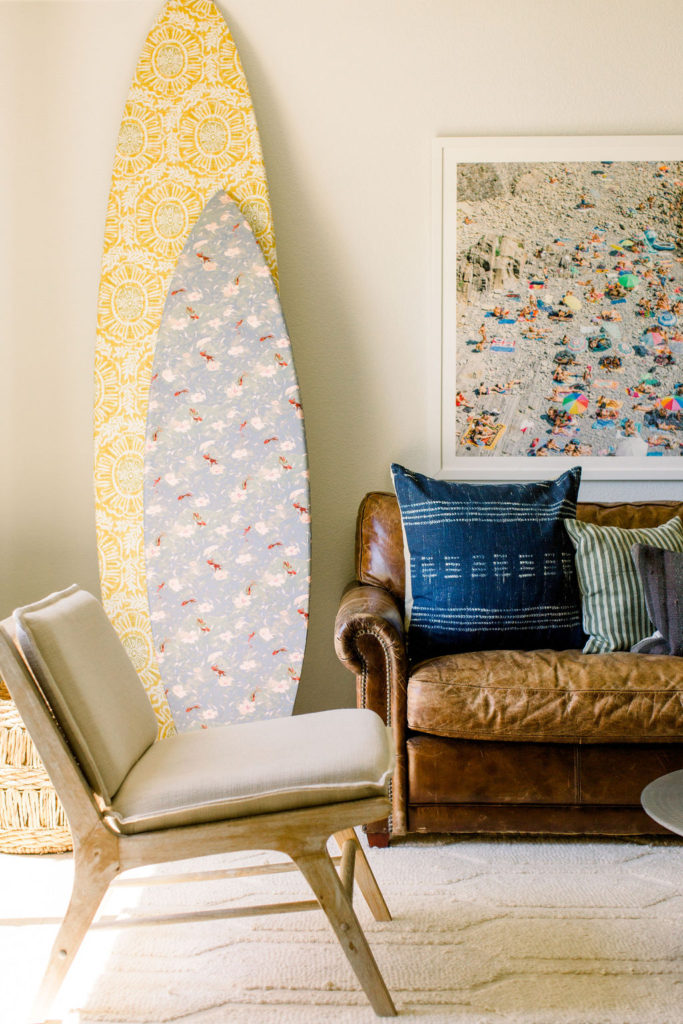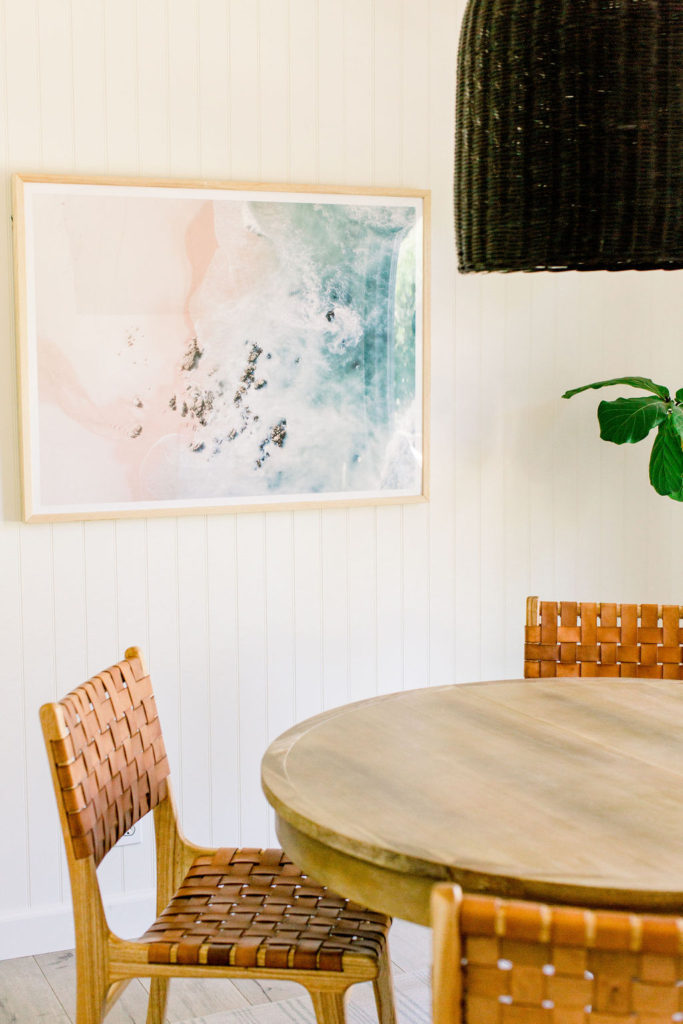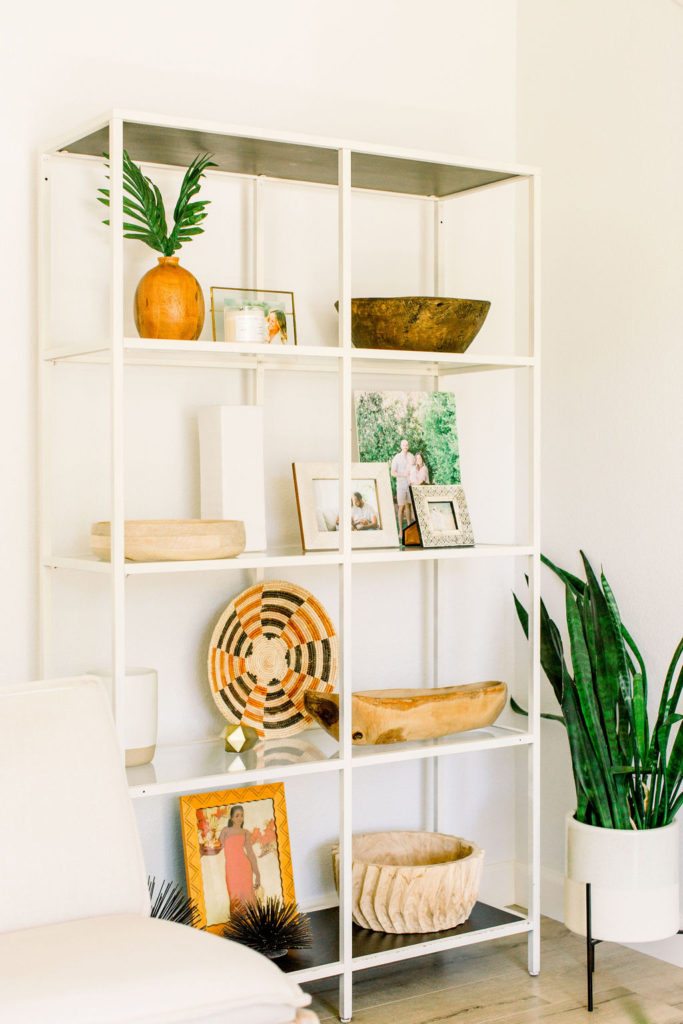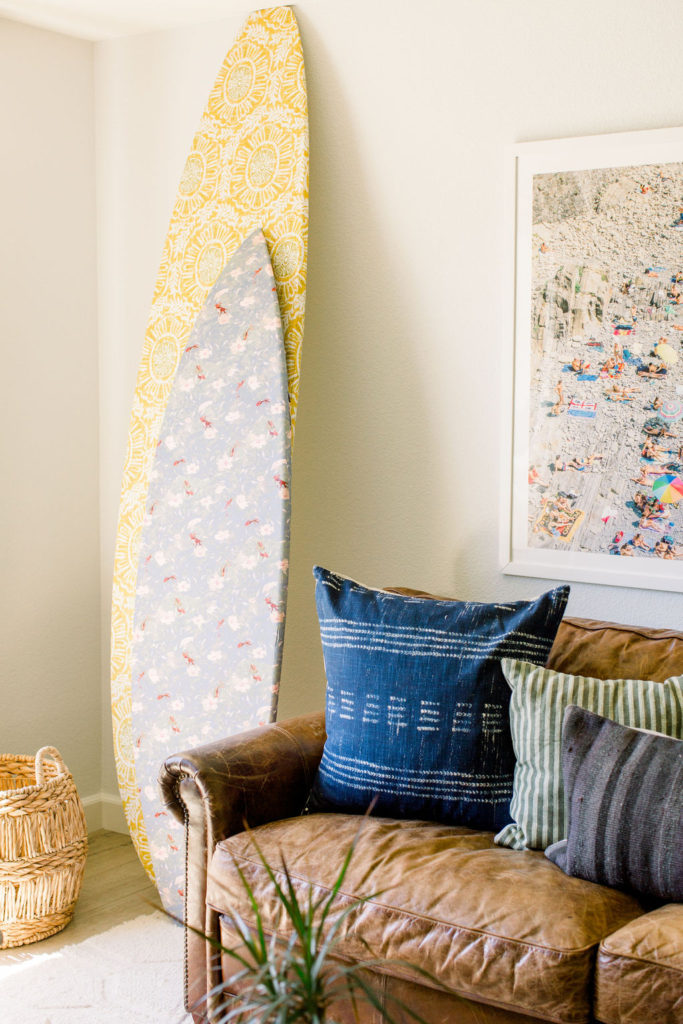 Where are some of your favorite places to shop for your home?
I feel like our home is a mix of everything! Crate & Barrel, CB2, West Elm, Pottery Barn, Anthro, RH…all those big box stores. But we have picked up some custom pieces along the way, like Ryan's coveted recliner. LOL. His recliner has probably been one of the biggest disagreements we've had in our relationship. He had this huge, bulky, dark brown leather recliner that I just despised. But he's all about comfort and function, so we went store to store looking for the perfect recliner for him. After coming to a dead end, we ordered a custom recliner from a store in SLO, made specifically for his height, in this beautiful cognac bison leather.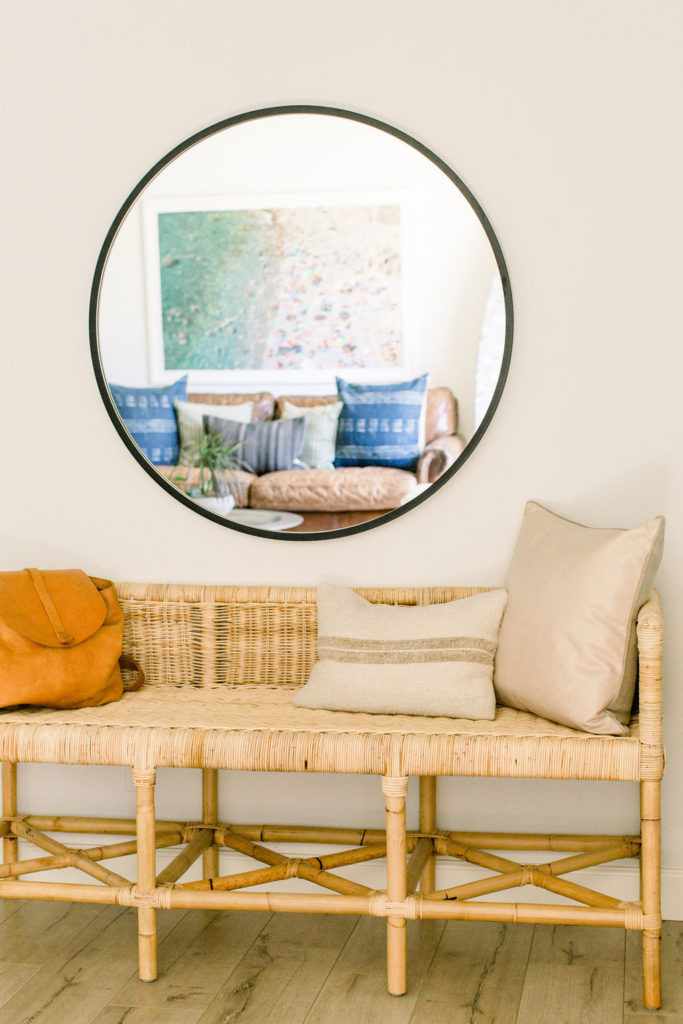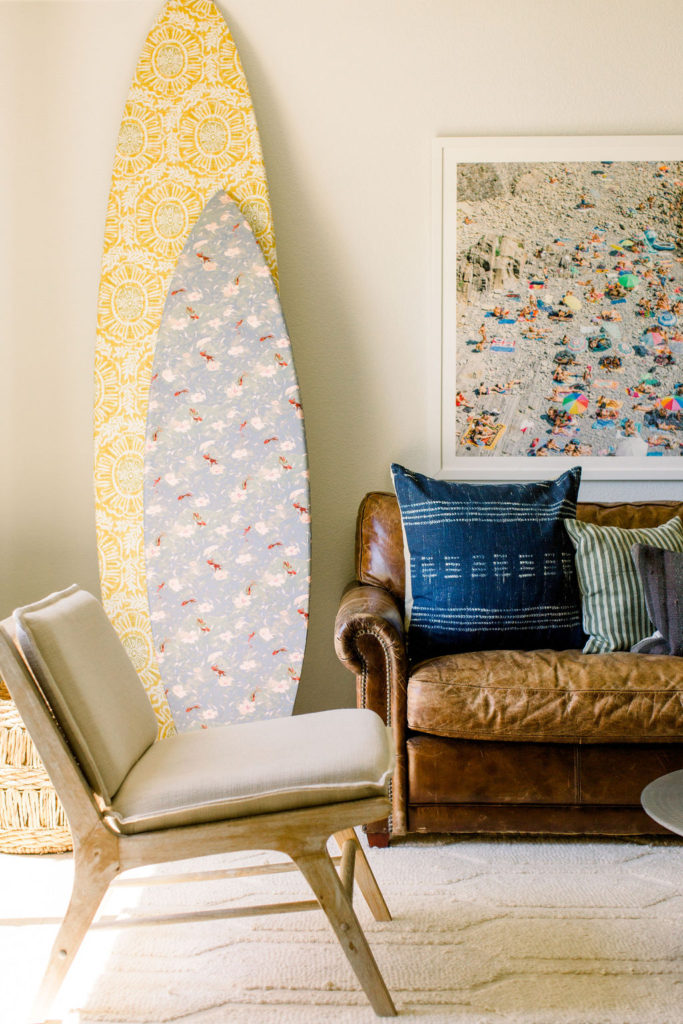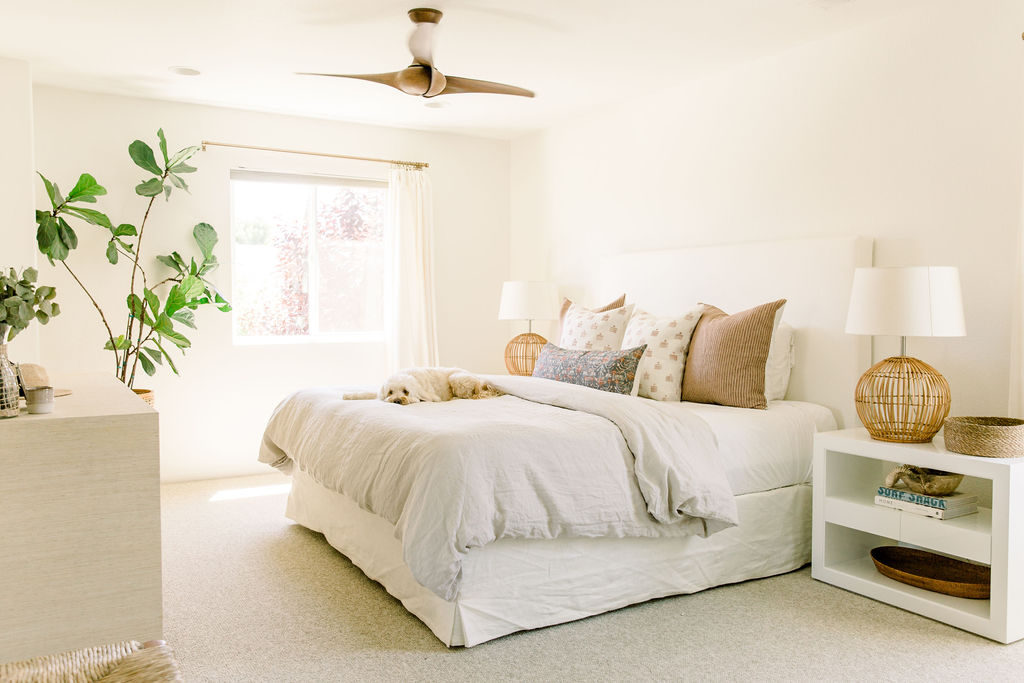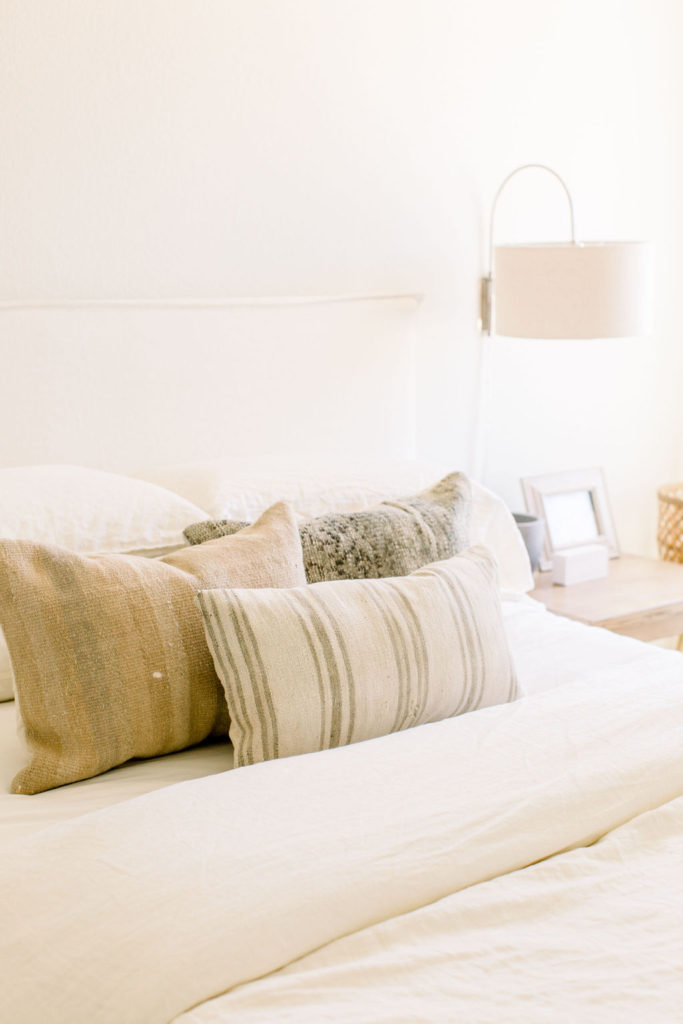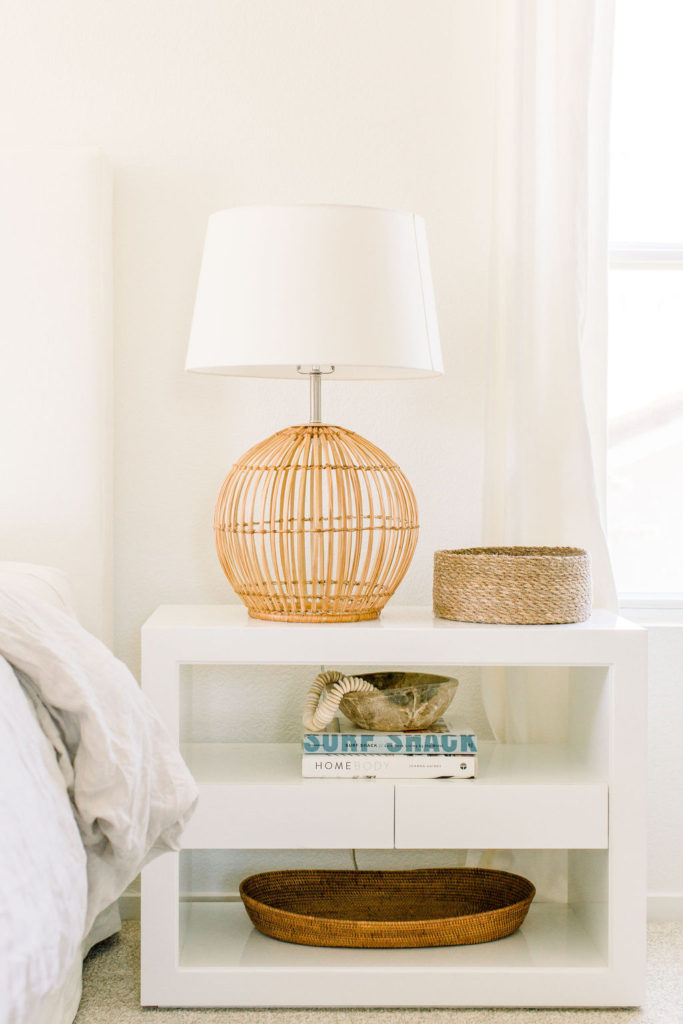 What is you and your family's favorite thing to do together?
We love just being at home. We have a wonderful backyard and two dogs who love to play with Piper. On the weekends we usually grab lunch at our favorite bbq joint, and then bbq outside for dinner. I'm so curious to see how our dynamic will change as a family of four. And even though we are homebodies, I've already started planning trips for when the kids are older. I can't wait to take them to Europe. Although Ryan insists we are going to Portugal with our fam of four next year…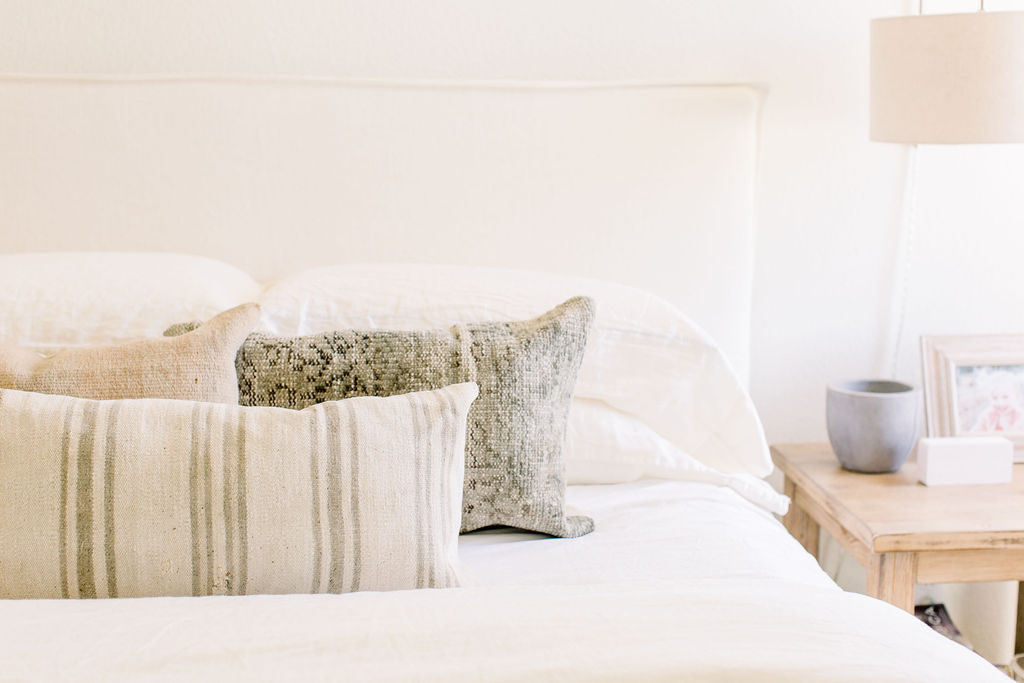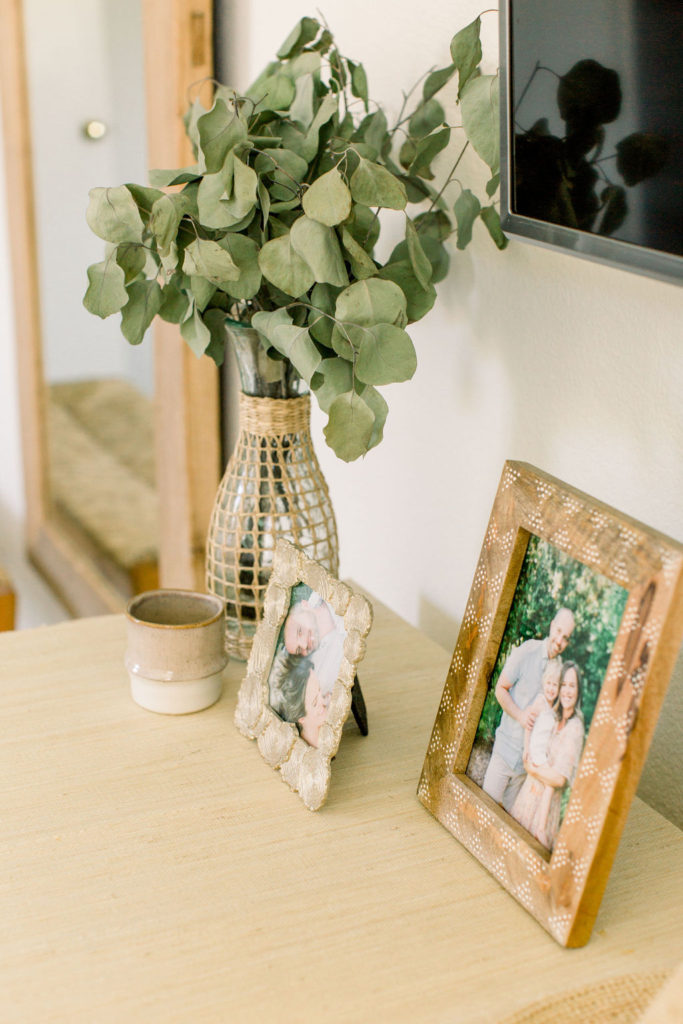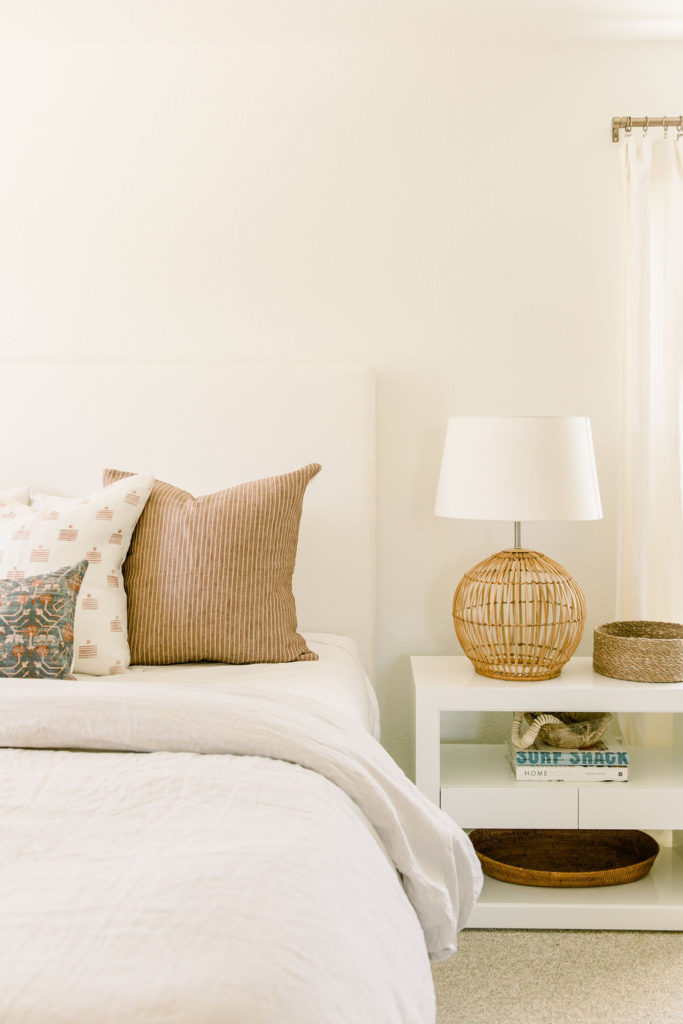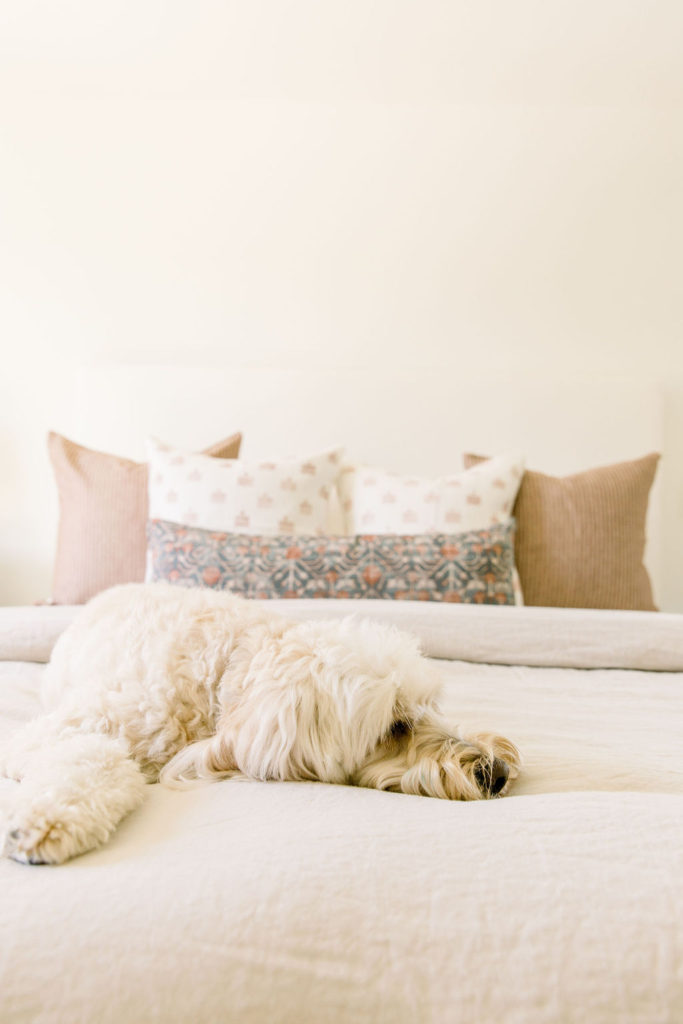 You have a new baby on the way and a gorgeous toddler girl, how do you balance it all with a creative career and being a mama?
I really don't know, and a lot of times I feel like I'm failing at keeping a good balance. I feel like I'm either allll about Piper, and putting my career on the back burner. Or I'm so focused on building my career that we miss out on having fun outings during the week. Piper recently started going to preschool two days a week, which has been a game changer. I can focus all my work energy during the two days she is gone, and then spend quality time with her the other days, doing things we both love. We will see what happens when the new baby arrives ;) Hopefully this new babe is similar to Piper in that she was a really easy infant, which allowed me to work freely.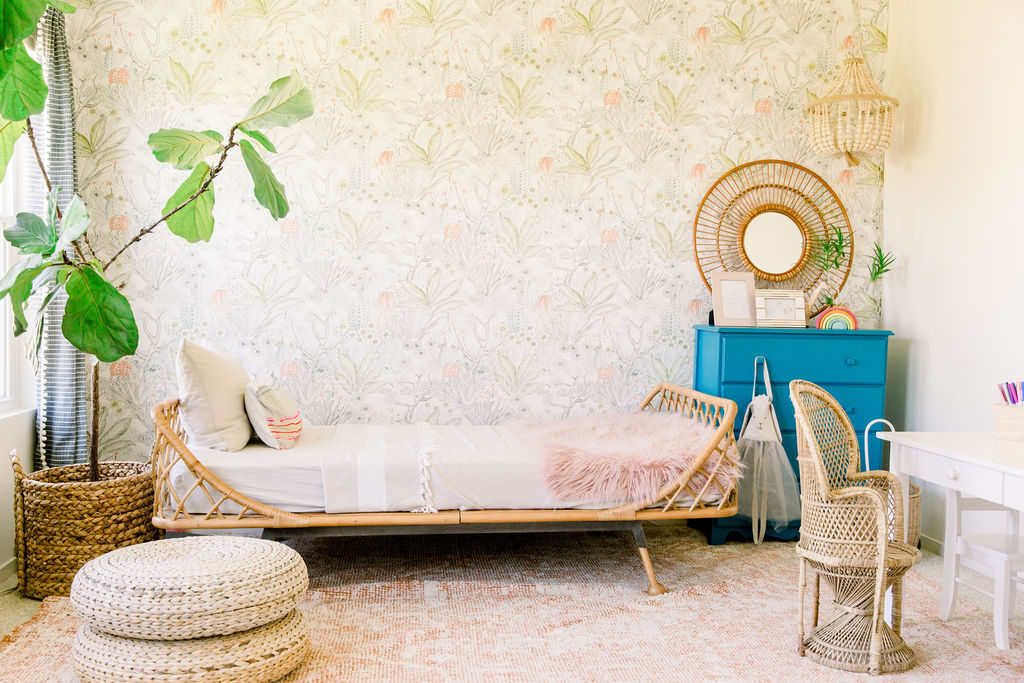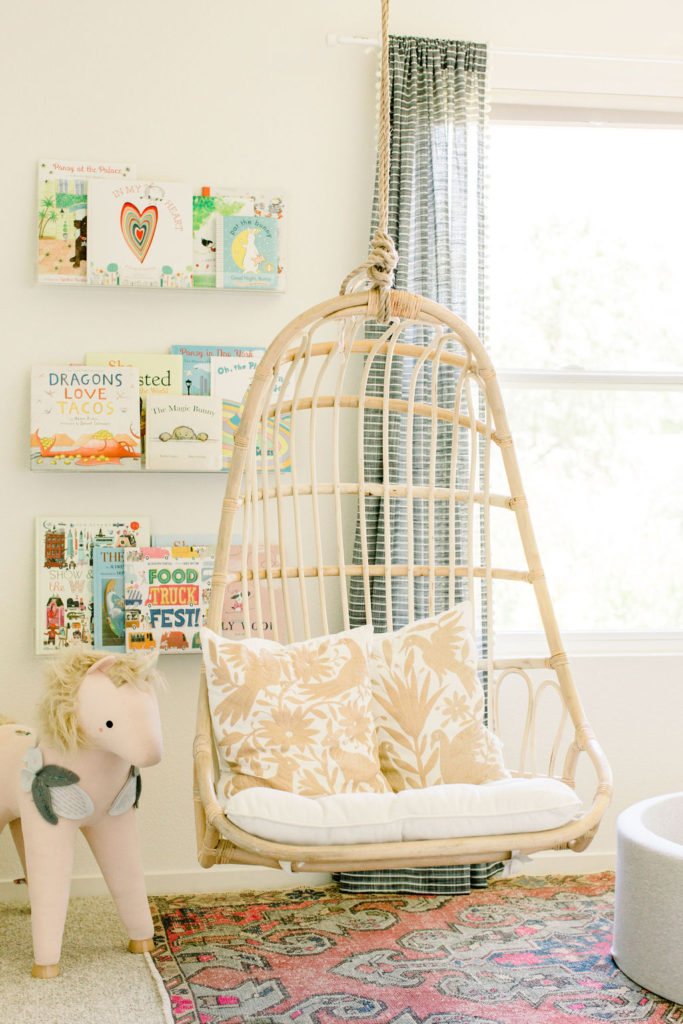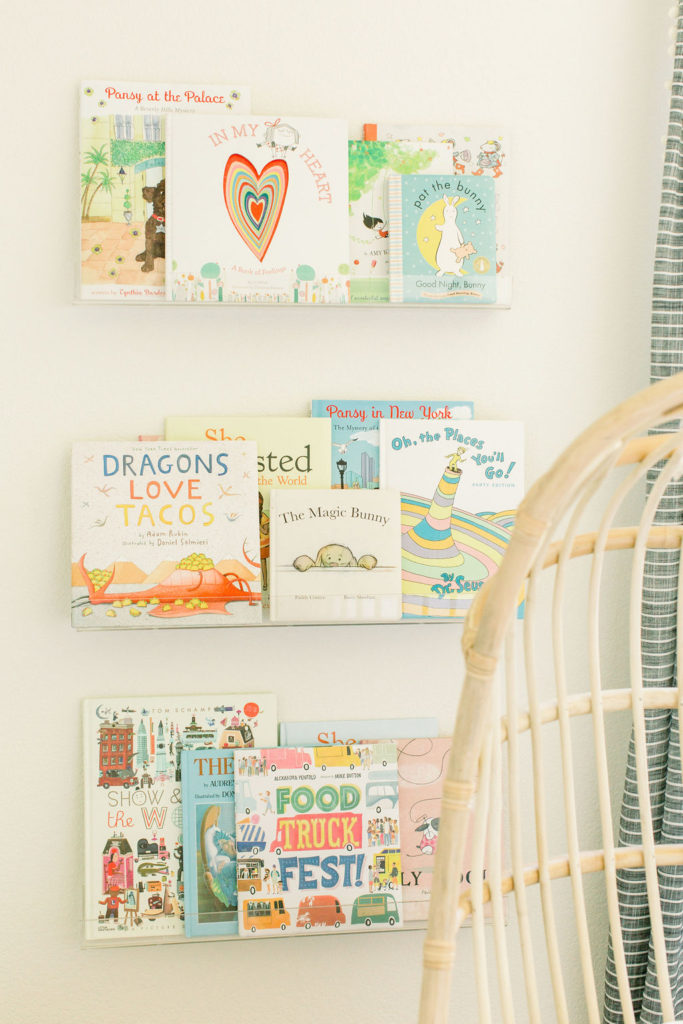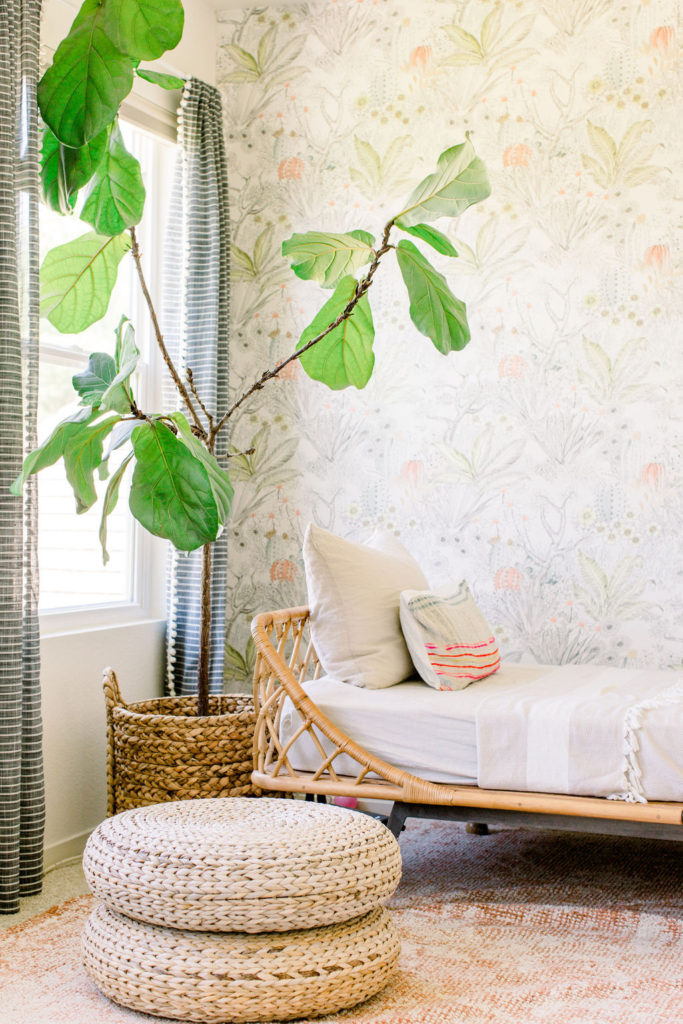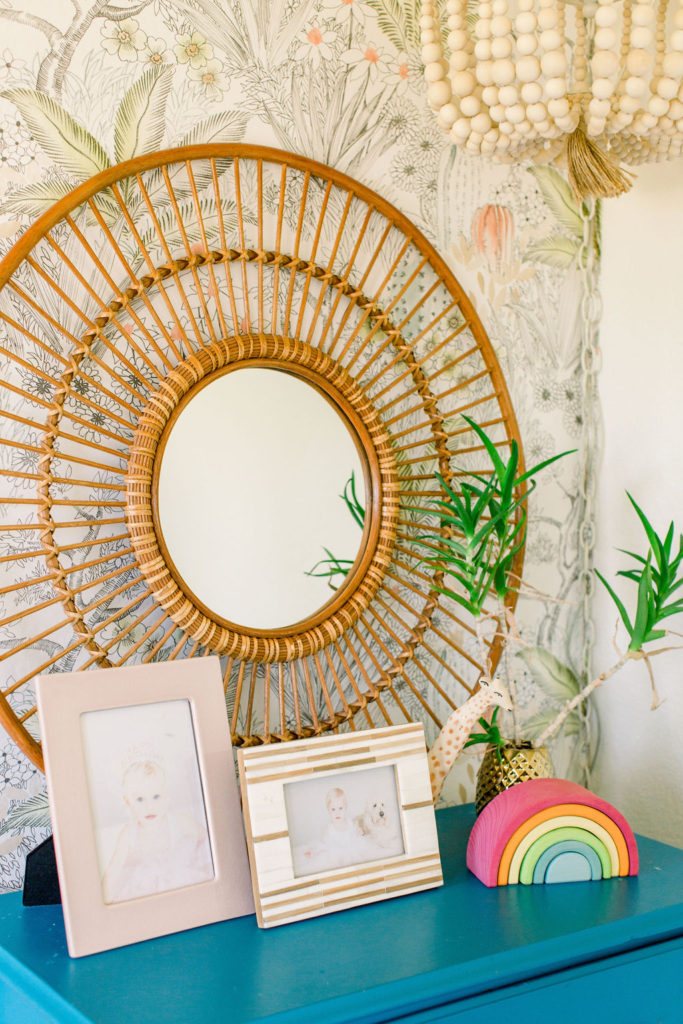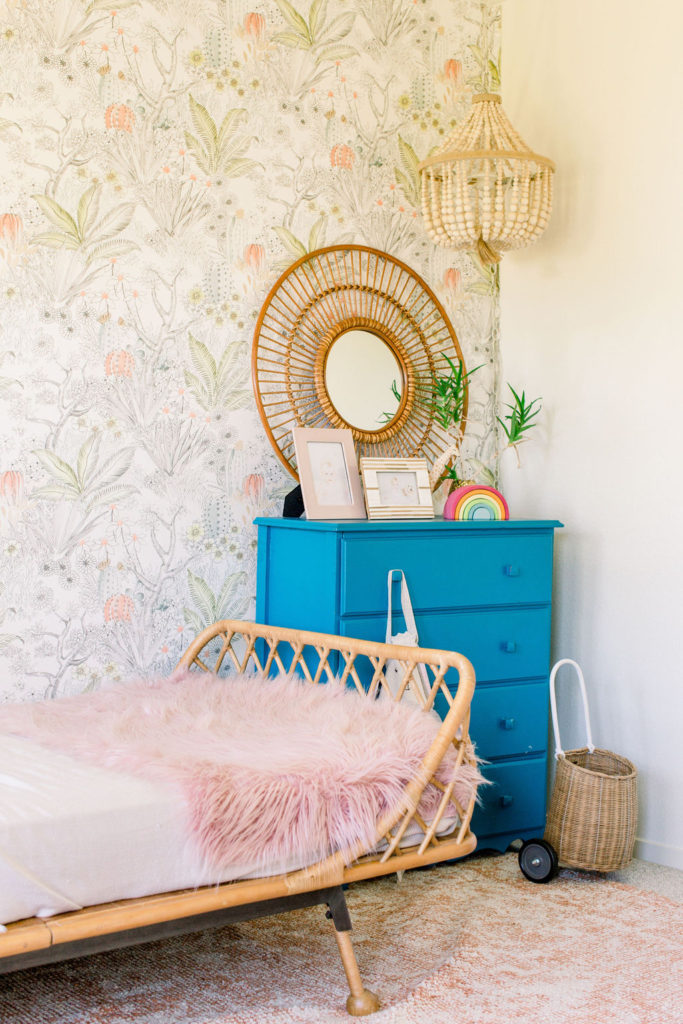 Talk to us about the new nursery, it's beautiful!  How did you go about designing it?
That's actually Piper's nursery! I'm waiting to see if we have a boy or girl, and then redesign it from there. If it's a boy, I will obviously be changing the wall paper…which I've kinda been itching to do anyways. Design is never done, right? ;)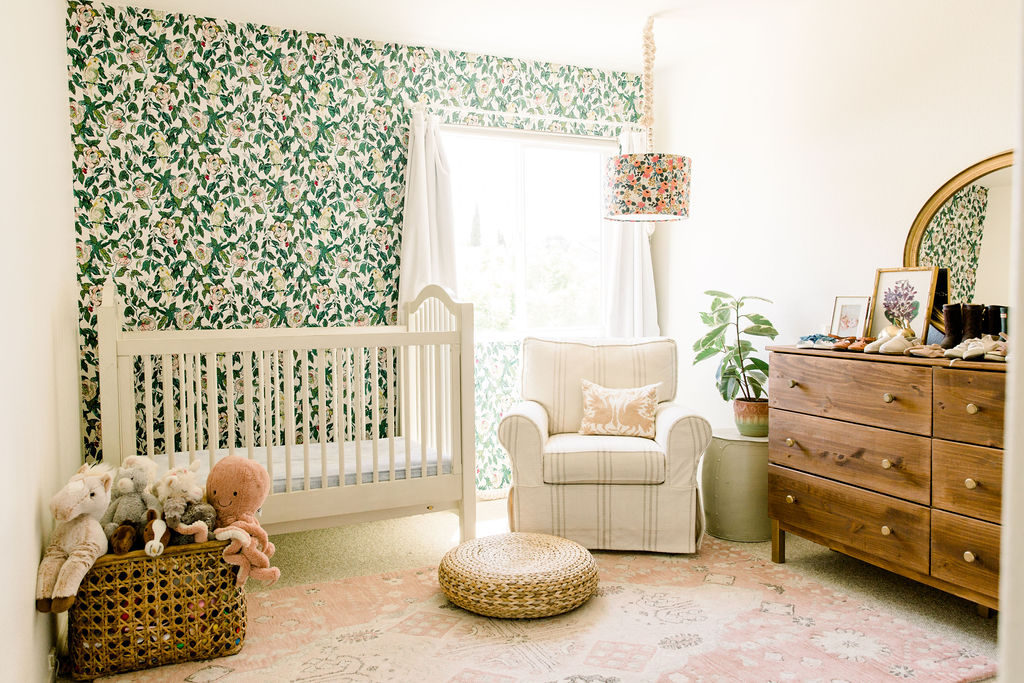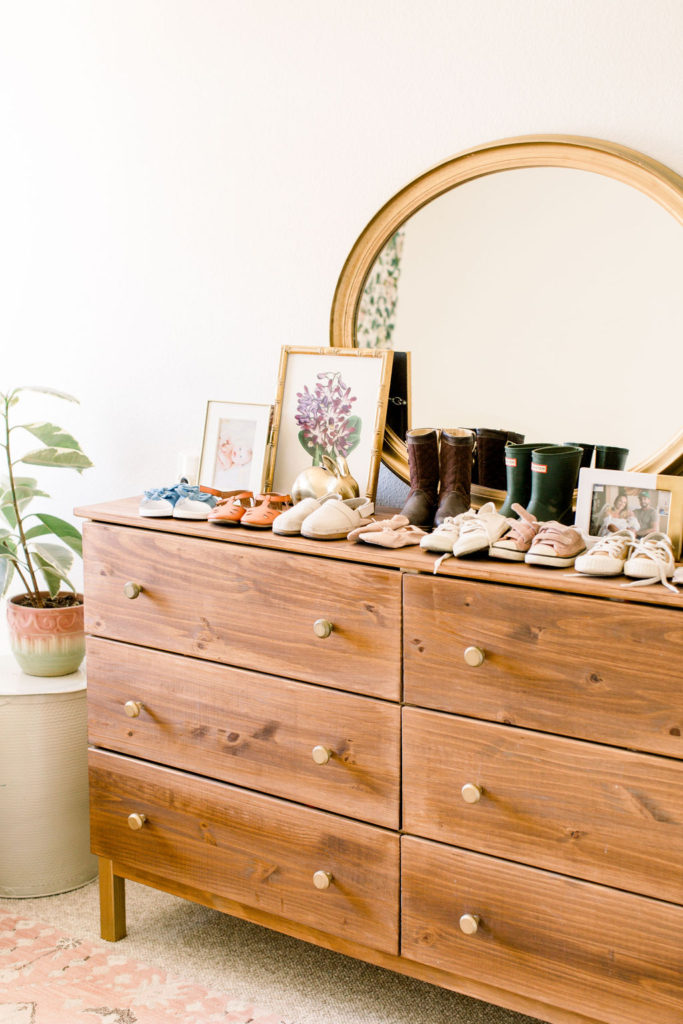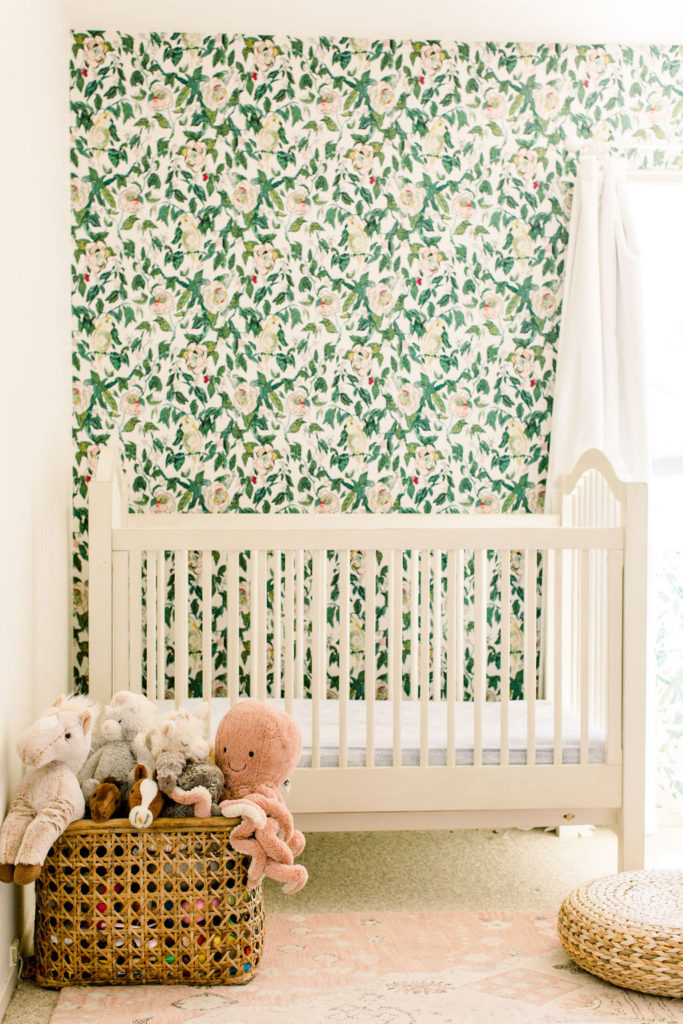 What's next for Kristin Dinsmore?
Film! With this baby due in October, I'm not taking on many fall family photo sessions. So I've been putting a lot of my energy into learning film photography. There is something so special and intimate and real about film. Instead of taking 500+ photos during a family session, I take 40-50 meaningful photographs. You wait for that special moment and connection before you press the shutter button. Piper is my main muse right now, and I can't wait to start taking photos of the new baby on film as well.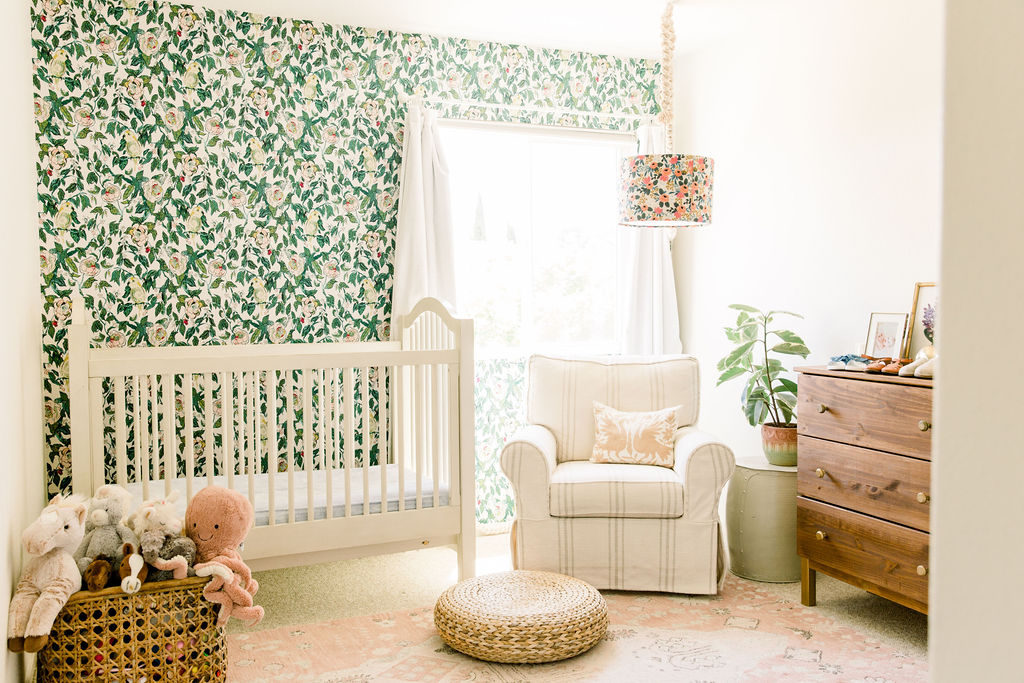 Thank you for sharing your home with us Kristin!!!  We can't wait to find out what baby #2 is!!
xx
Jacquelyn