It's that time… the end of summer. I think we will all have the same thoughts about it. Sadness that it is here, but also a little giddy that fall is upon us. With that season change comes all the summer's harvest of fruit and veggies have to say buh-bye. This year, our garden had really late bloomers, especially tomatoes. Usually, I would have pulled them out by now, but they still look like they have another month or so. But with it still being over 100 in temp here in the Sacramento area, I'm keeping them going. And, what is better than holding onto summer than a straightforward yet super yummy Caprese salad! Even the non-tomato lovers can fall in love with this salad, and I can contest this since my whole family doesn't love raw tomatoes, but we love this salad. Funny how that all works out! Nothing sounds better than a simple Caprese salad for tonight's dinner after a long summer holiday weekend! But, I have to say there is a little twist in my simple Caprese salad, which adds a little tangy chile yogurt to the mix! You will love, trust me.
Photos by Dayna Studios
---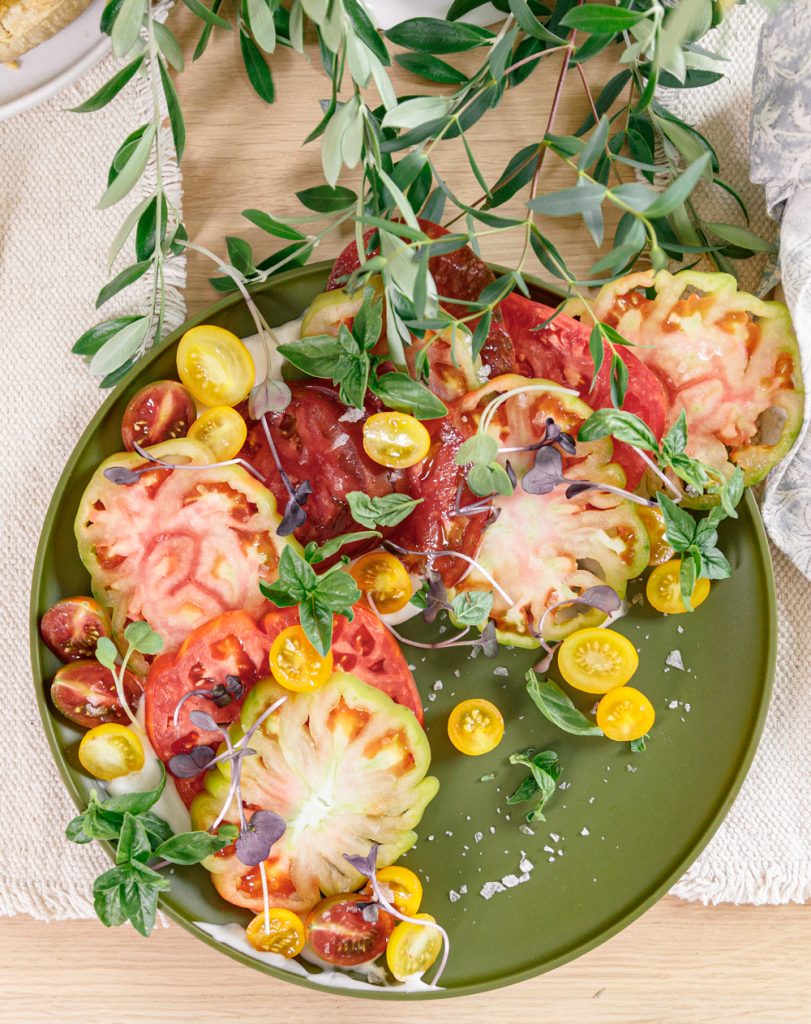 ---
ABBY'S END OF SUMMER CAPRESE SALAD
SERVES: 2-4 | PREP: 10 MINUTES | TOTAL: 10 MINUTES
W H A T   Y A   N E E D

1 cup Greek yogurt OR coconut yogurt (dairy-free)
1 teaspoon peeled and grated fresh ginger (from a 1-inch piece) 
1 thinly sliced Thai chile or small serrano chile (seeded, if less heat is desired) 
1 tablespoon extra-virgin olive oil, plus more for drizzling 
Kosher salt and freshly ground pepper 
1 clove garlic, peeled 
1 1/4 pounds mixed tomatoes, such as Sungold, beefsteak, and heirloom, cut into rounds 
5 ounces mixed cherry tomatoes (3/4 cup), cut into rounds 
Fresh mint or basil leaves, or a combination, for serving 
Finishing salt
Freshly cracked pepper

B U S T   O U T

Nada, cause this recipe is this easy! Just a spoon and bowl for mixing! But a Microplane would be nice to have handy for the ginger and garlic.
---
I N S T R U C T I O N S
Whisk together yogurt, ginger, chile, and oil; season with salt and pepper. Using a Microplane, finely grate garlic into a small bowl; measure 1/4 teaspoon and stir into yogurt mixture. Season with salt and pepper, drizzle generously with oil, and sprinkle with lots of herbs! Spread yogurt mixture on a platter; top with tomatoes. Sprinkle with more fresh herbs and finishing salt.
---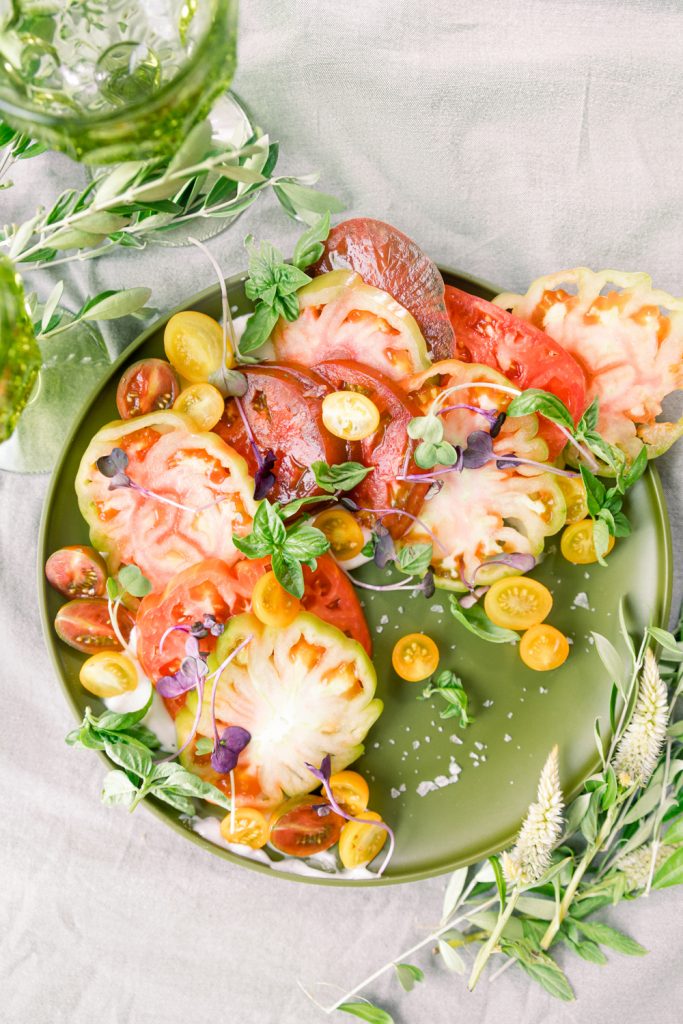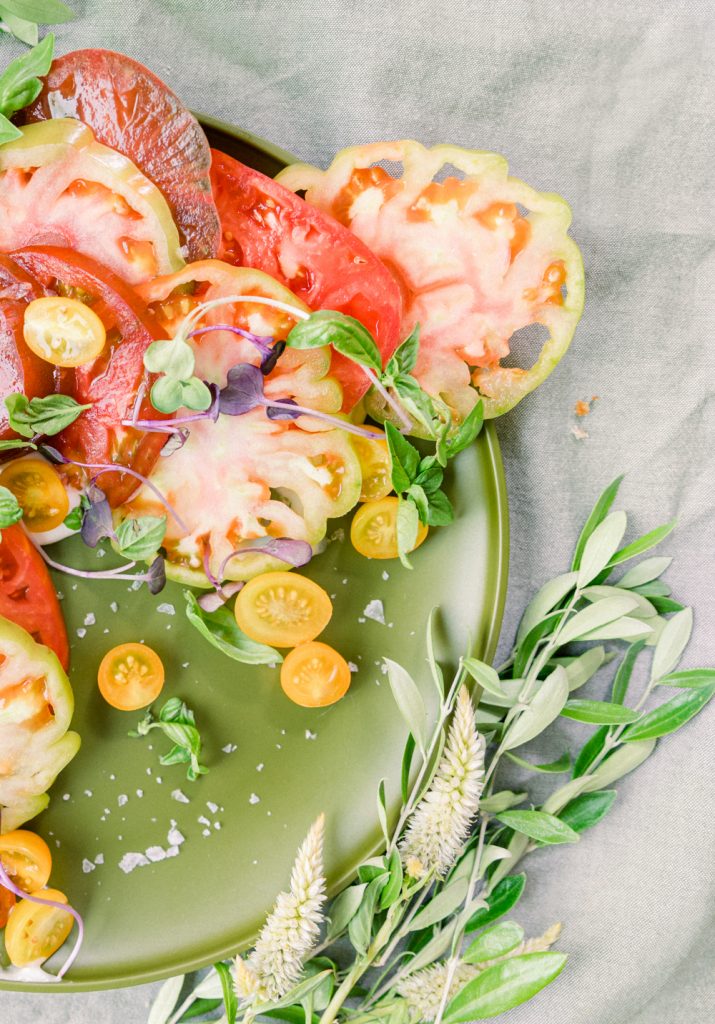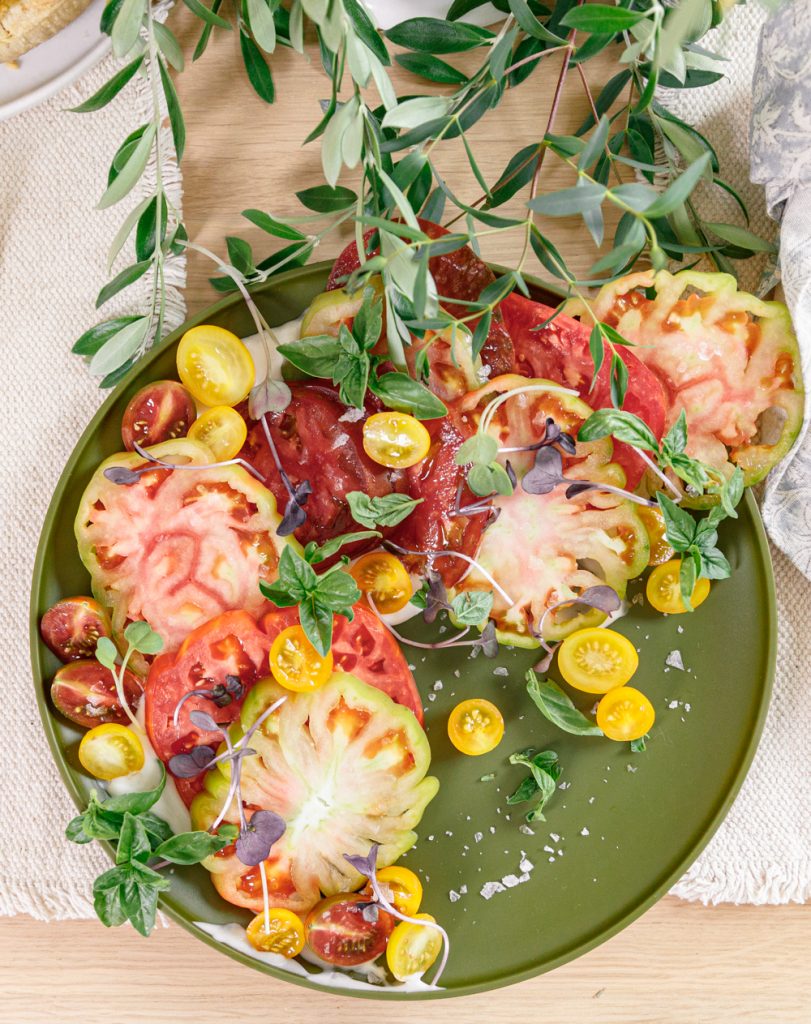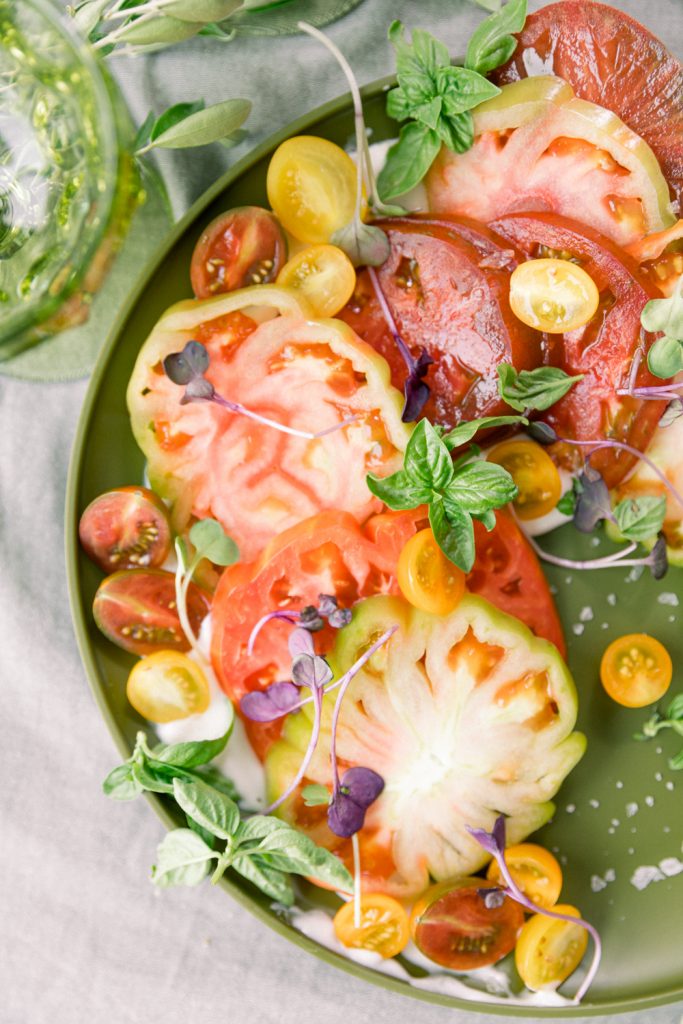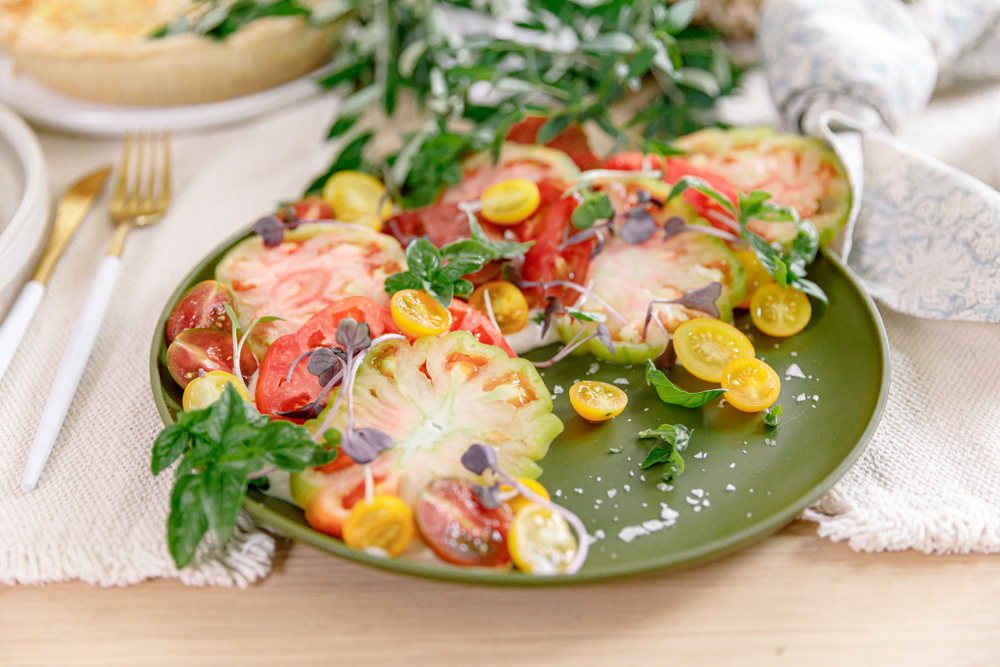 ---
xx
Abby