Our buddy Bodhi has turned three! And the only way to celebrate that kind of milestone is with a Trash Truck Party! What little boy doesn't at one point in their life have an affinity for cars or trucks?! You may remember this gorgeous home and this cute little guy from Bodhi's 1st birthday party here. We skipped 2, thanks COVID! But we are back with this fun theme and a whole lot of cuteness! Bodhi's mom Stephanie is so easy to work with and we always love having return clients and watching their kids grow. So without further ado, let's take a look at these amazing photos by Alison Bernier, shall we?!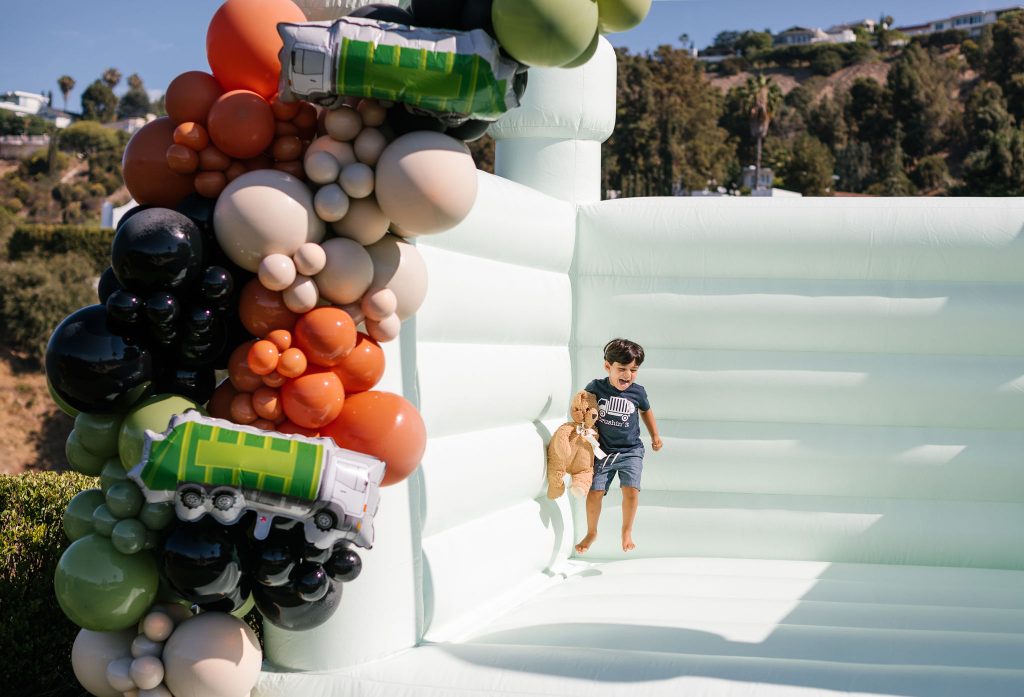 Guests were greeted at the front door by an incredible balloon installation by Balloon Works. I love the mixture of green and orange with the neutral tan and black! Plus the cutest welcome sign by Poppy Jack Shop accompanied by greenery from Earth & Grace. Talk about a good first impression!!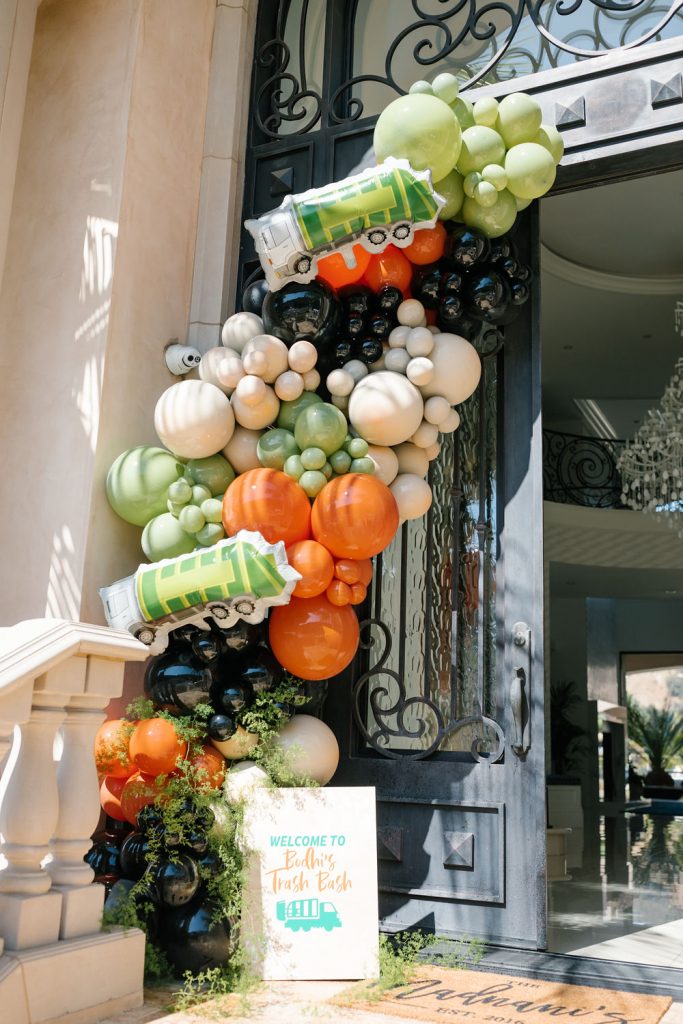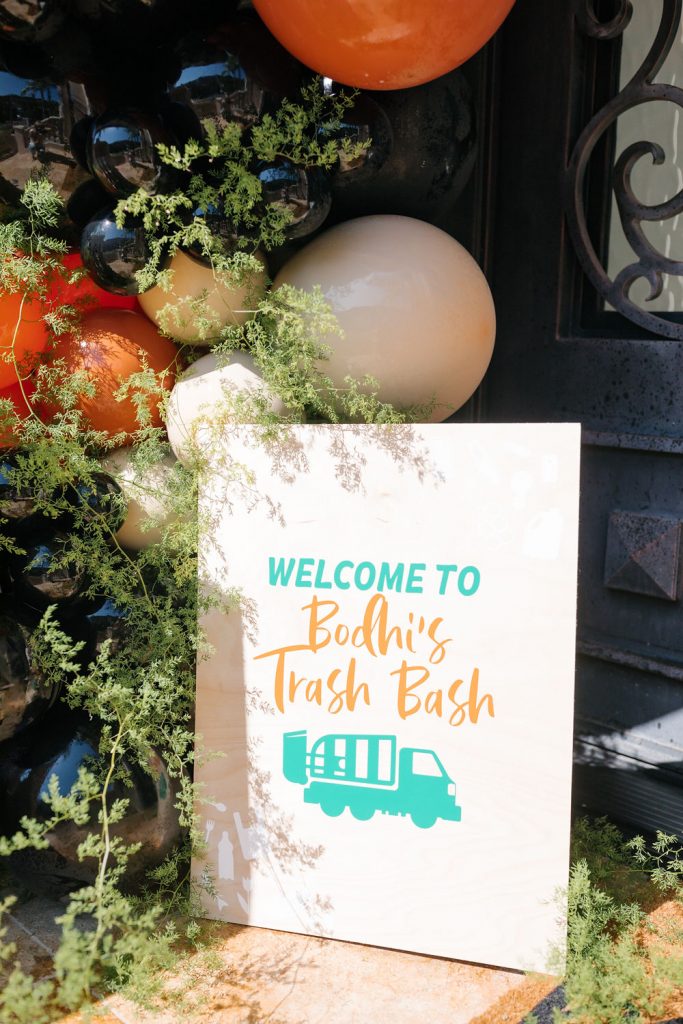 The front entrance set the tone for a whole lot of fun! More awesome balloons from Balloon Works and lots more rad details!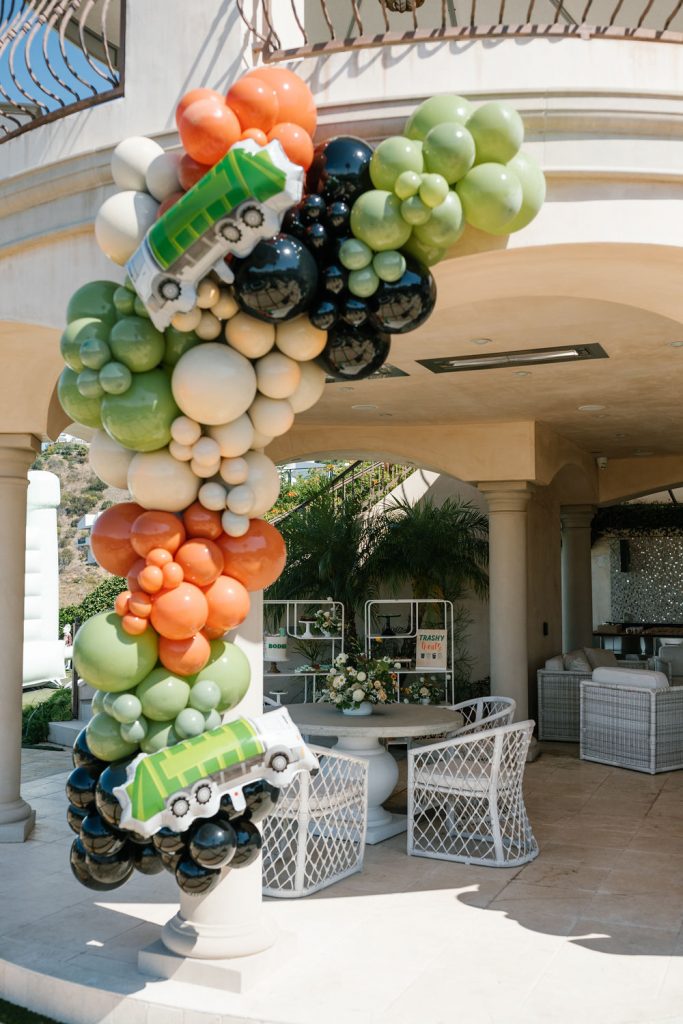 Check out these cute tables we set for Bodhi and his preschool buddies! Of course, we used Sweet Salvage Rentals for all things from tables to chairs to the lounge! Earth and Grace did their magic with the florals doing the perfect amount of white, greens, and a pop of color! Even though it's a boy party I still love to keep florals on the table, they add so much and can still have a masculine touch.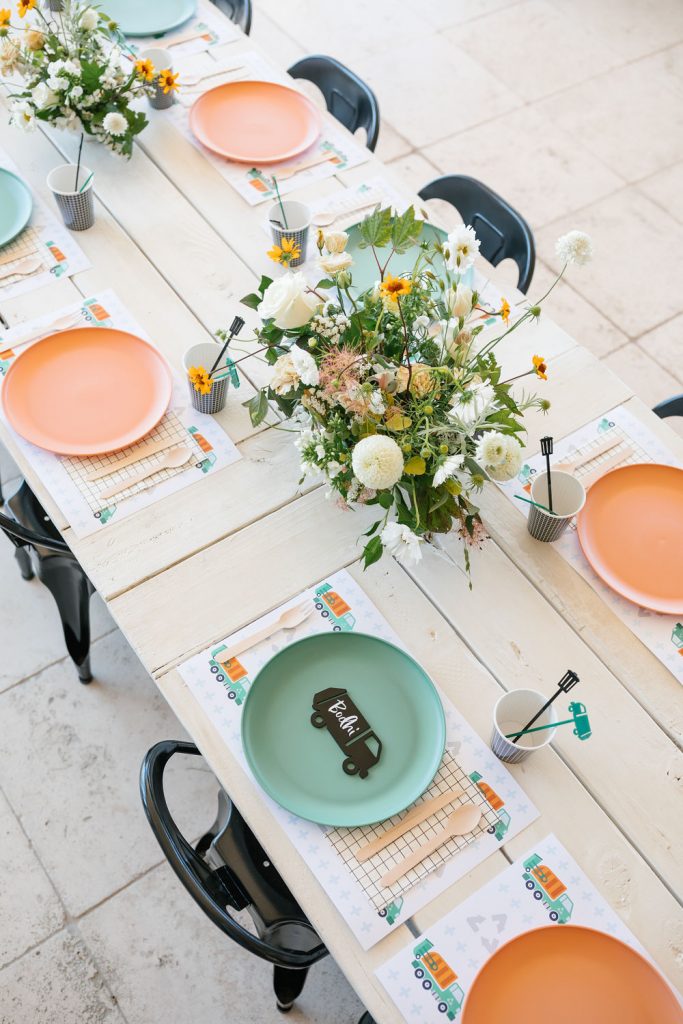 How adorable is this place setting?! We used plates from Target that were the perfect shades of orange and green along with grid napkins and cups for a modern touch. Then you know we had to add tons of fun details from Poppy Jack Shop. With her adorable placemats, stir sticks, and a custom place card for the birthday boy this table is just perfect!!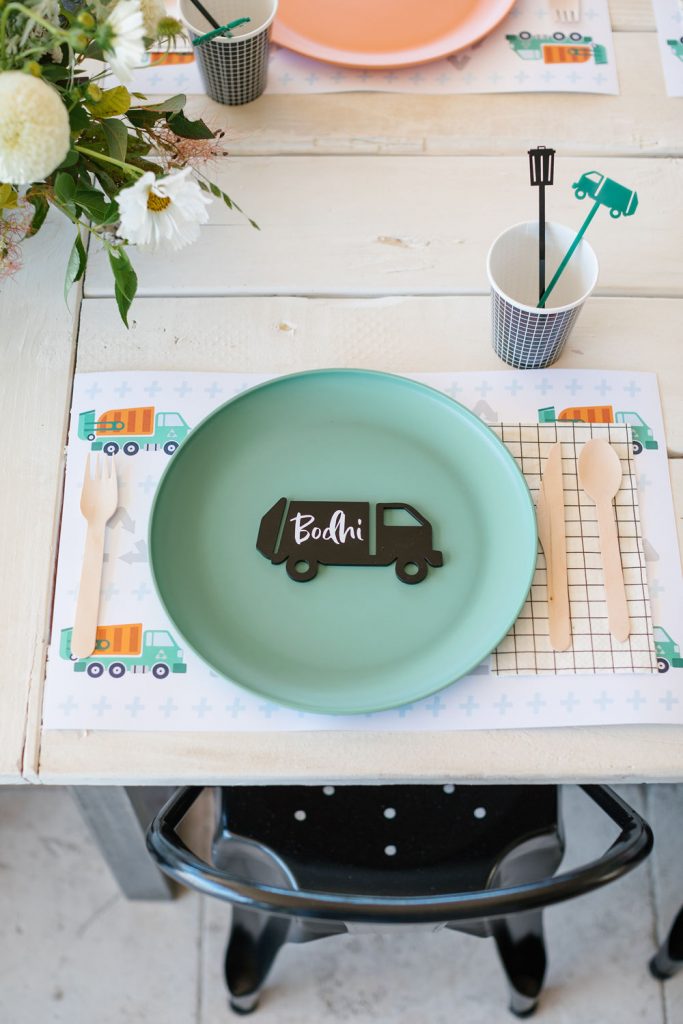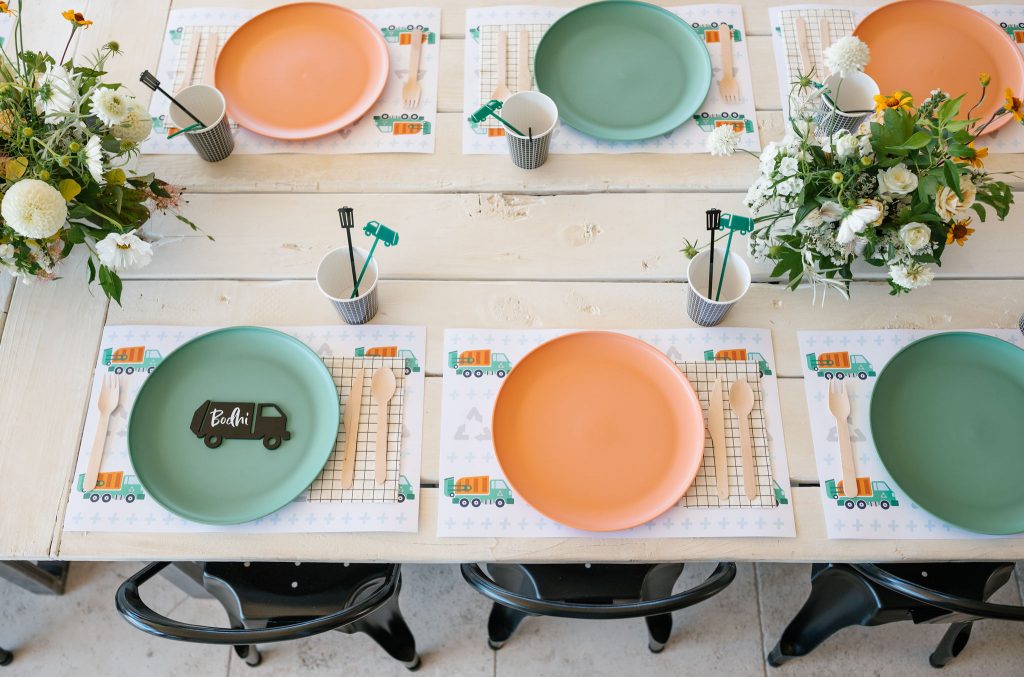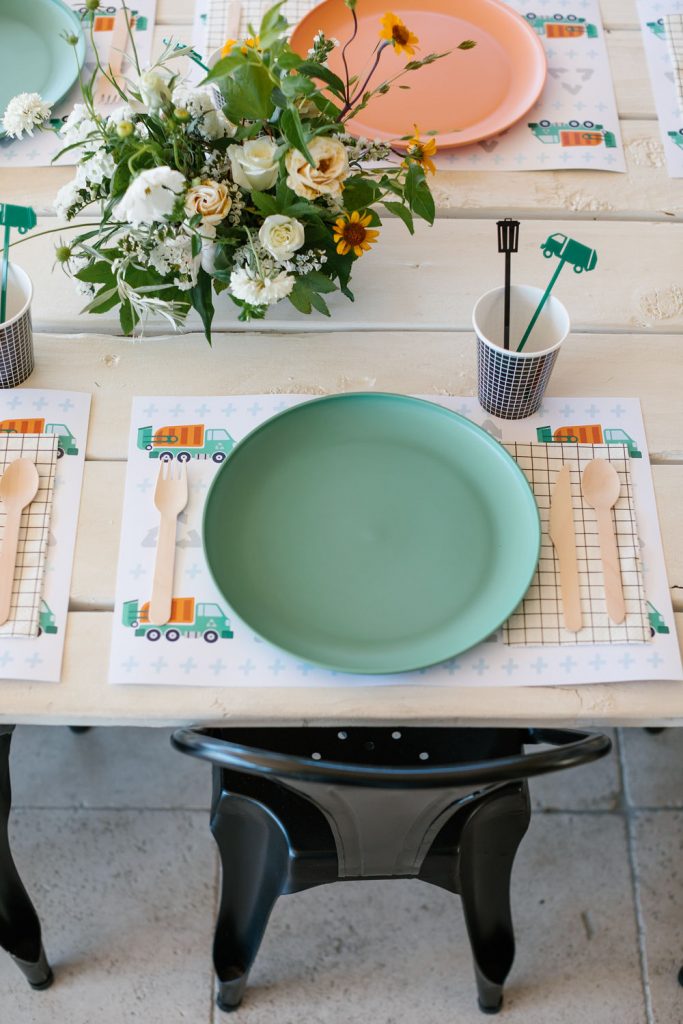 Could these stir sticks be any cuter?! Dying over here!!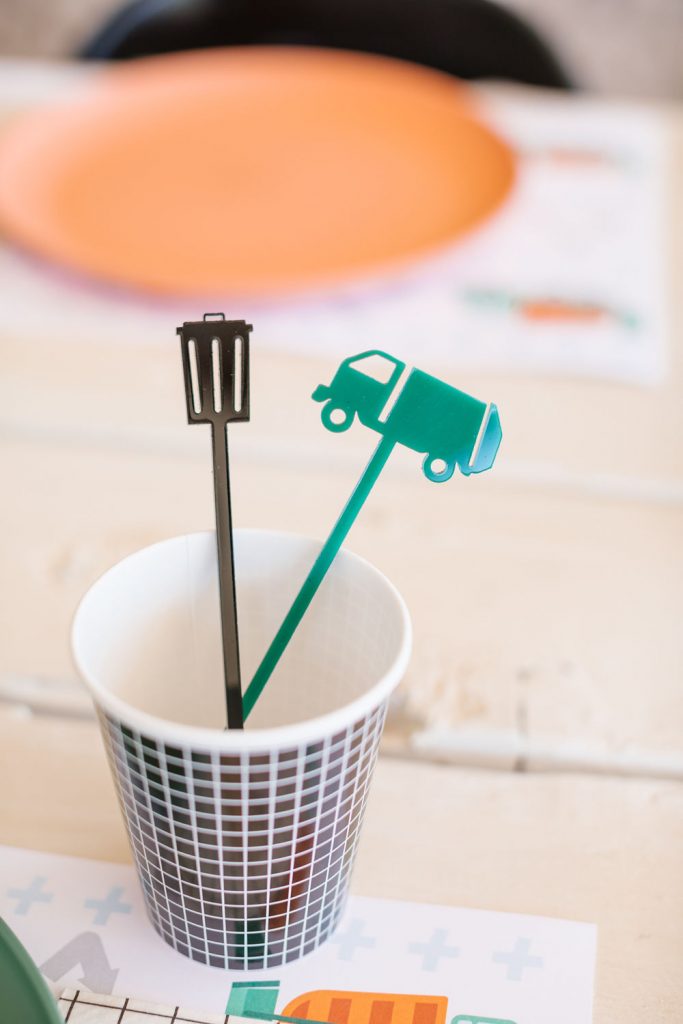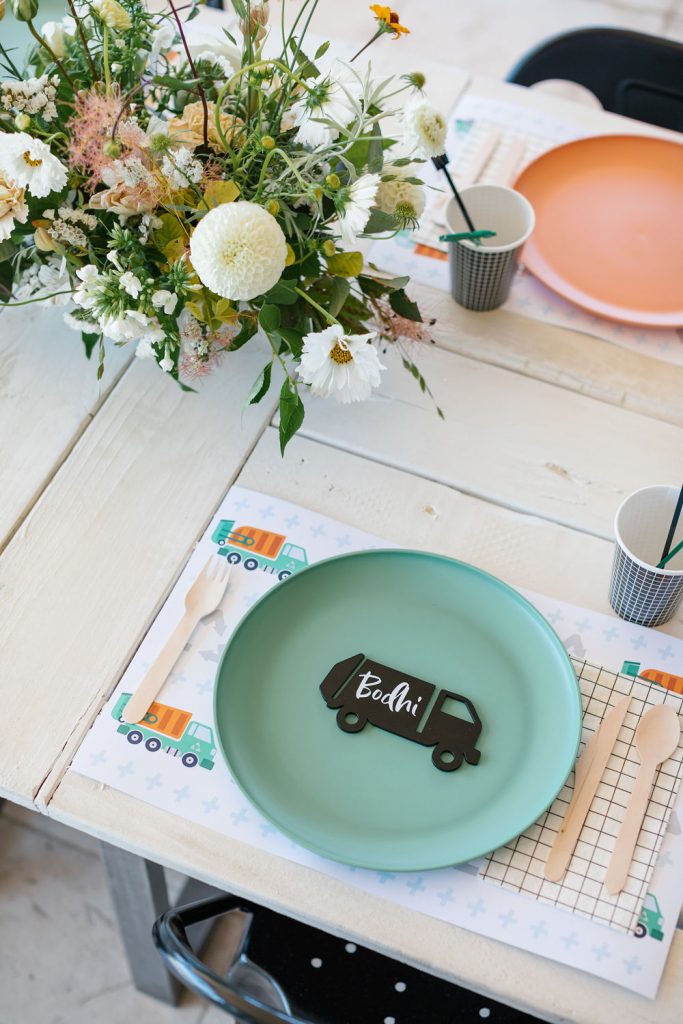 Such a pretty setting! But you can't really go wrong with a backyard like this!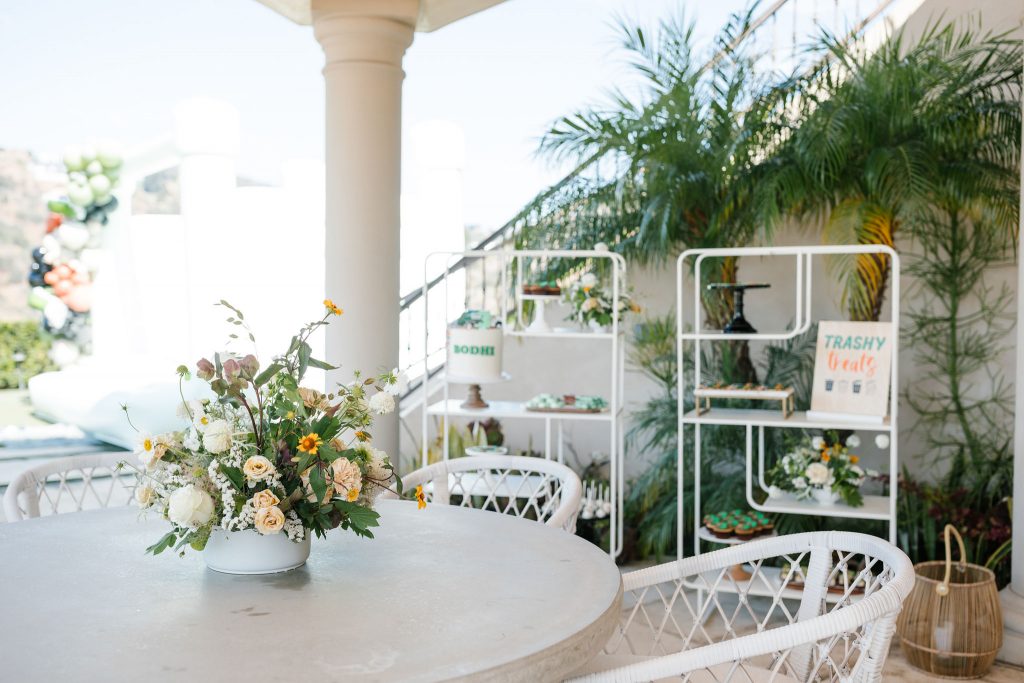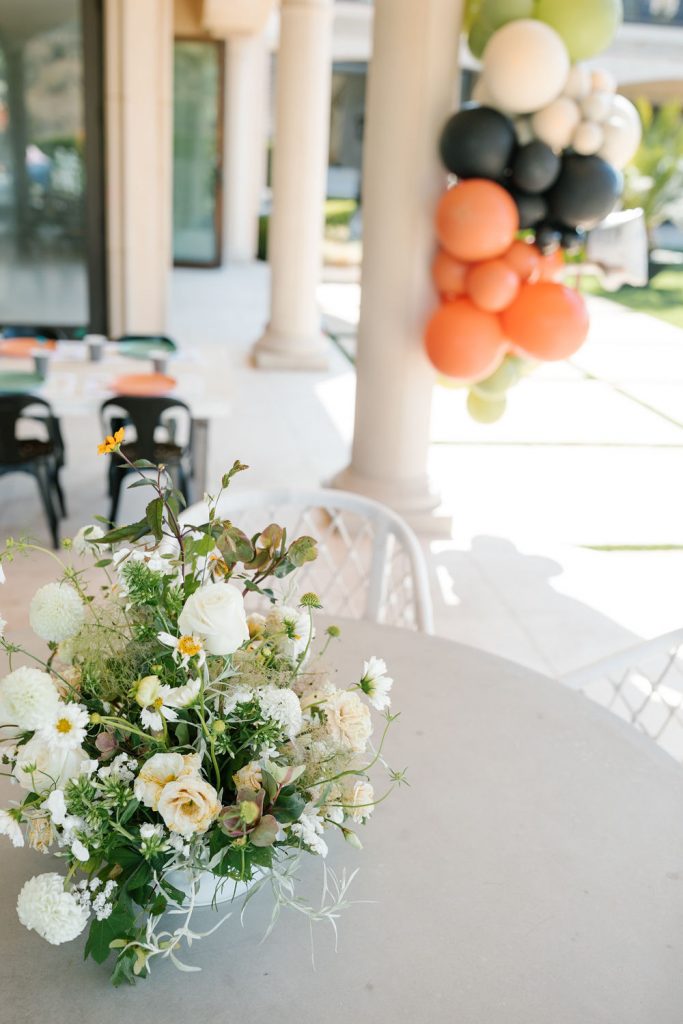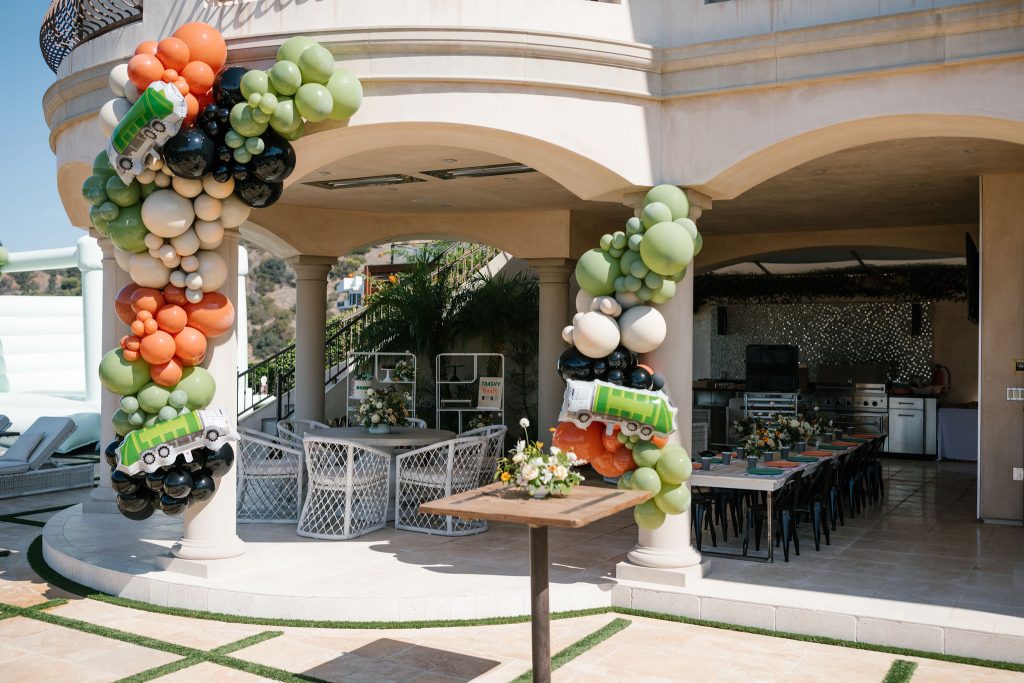 Bringing in a bounce house is always a good idea! Especially this cute green one from Bounce Couture and decking it out with Balloon Woorks balloons! Birthday boy Bodhi is one happy guy!!! I love how he has his teddy bear with him!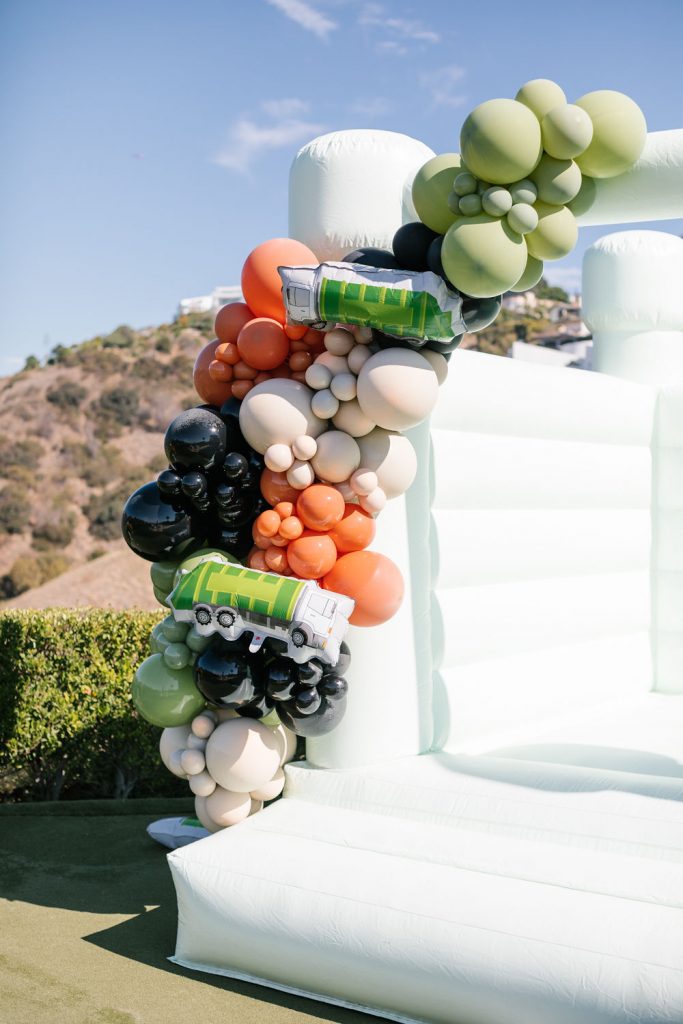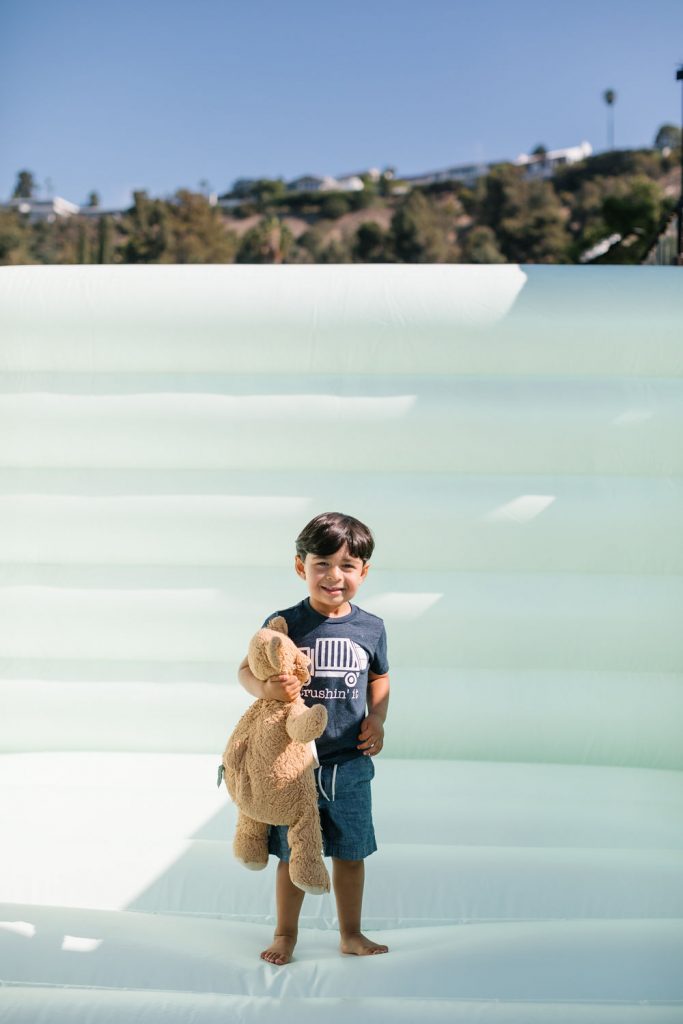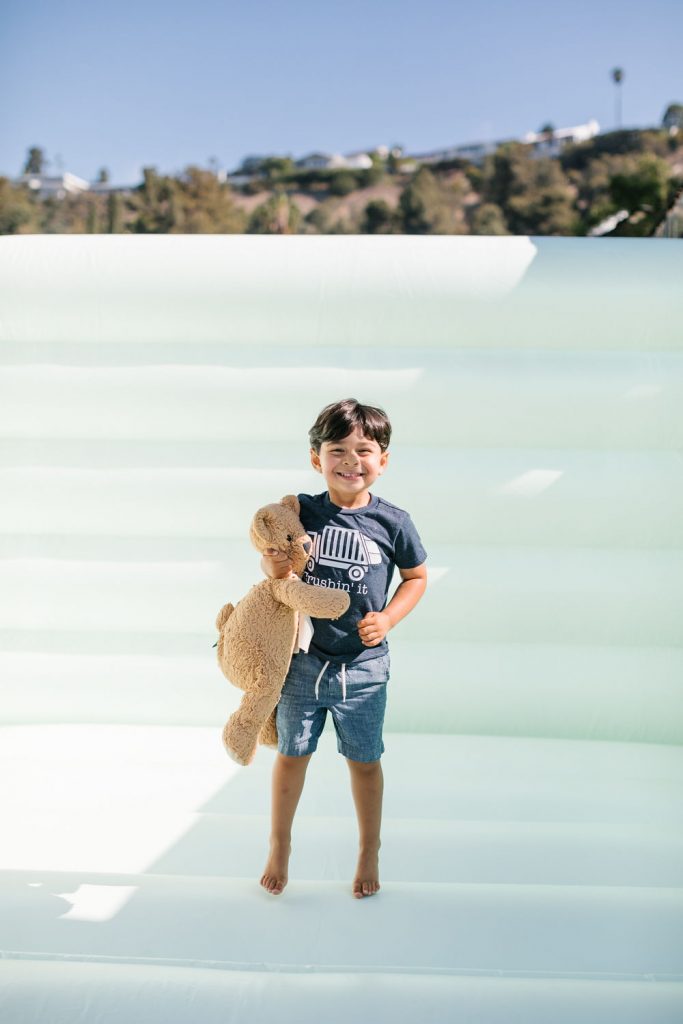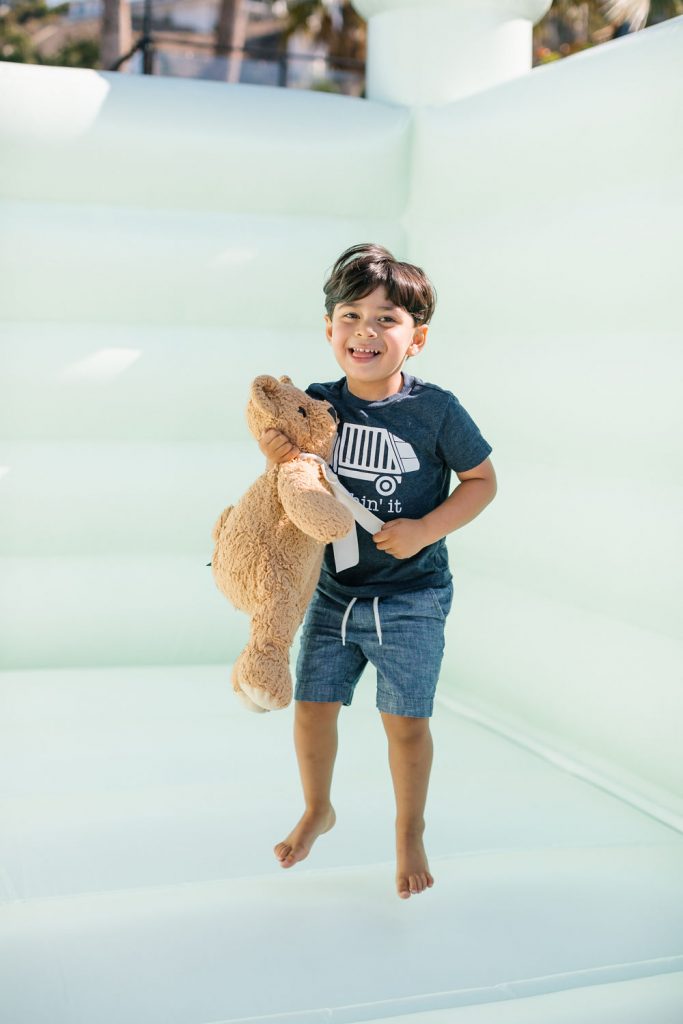 Mama and son! Stephanie our client is always such a gem! Love this family!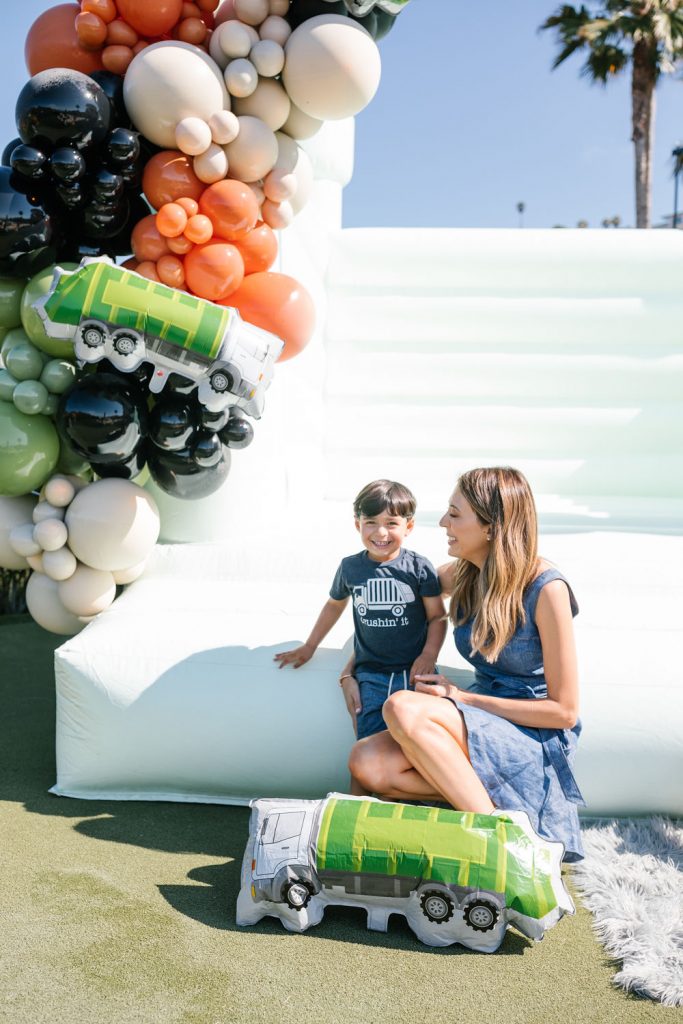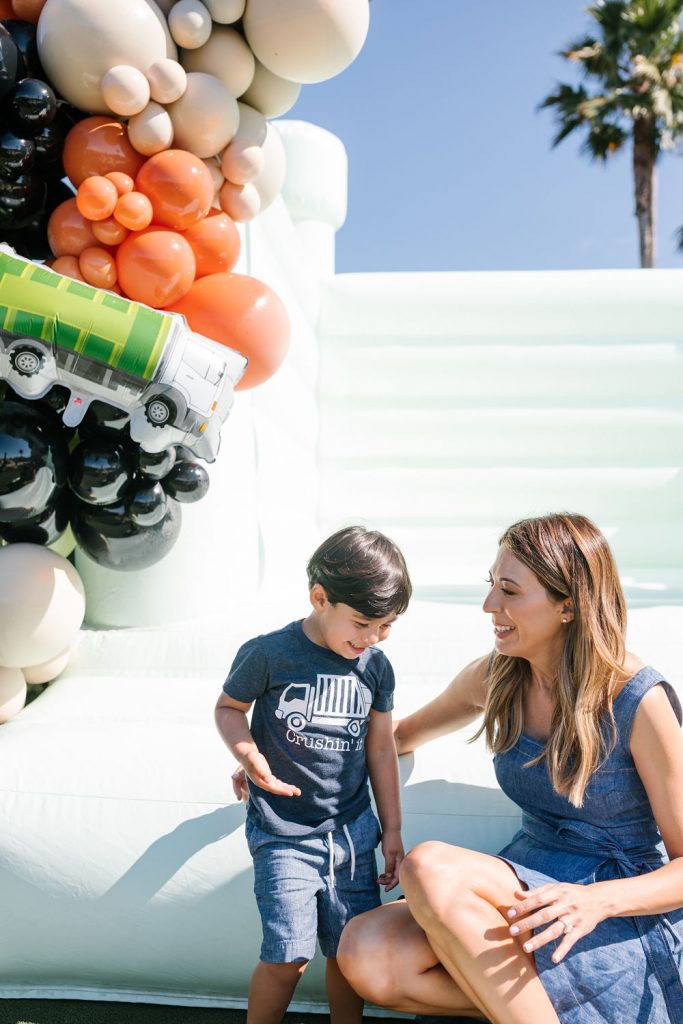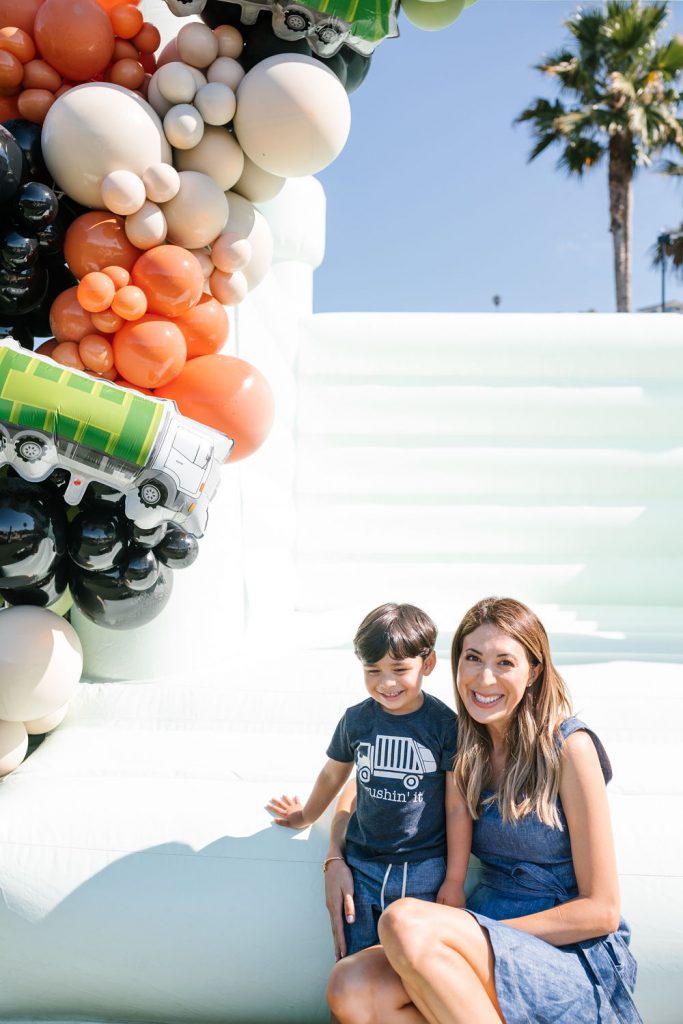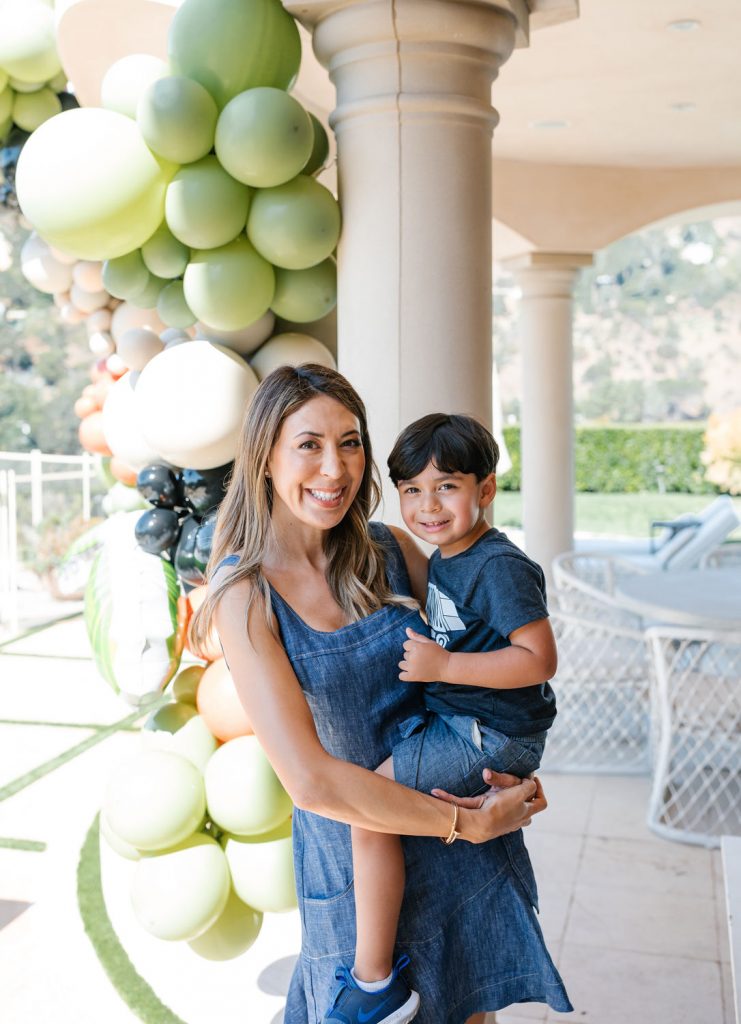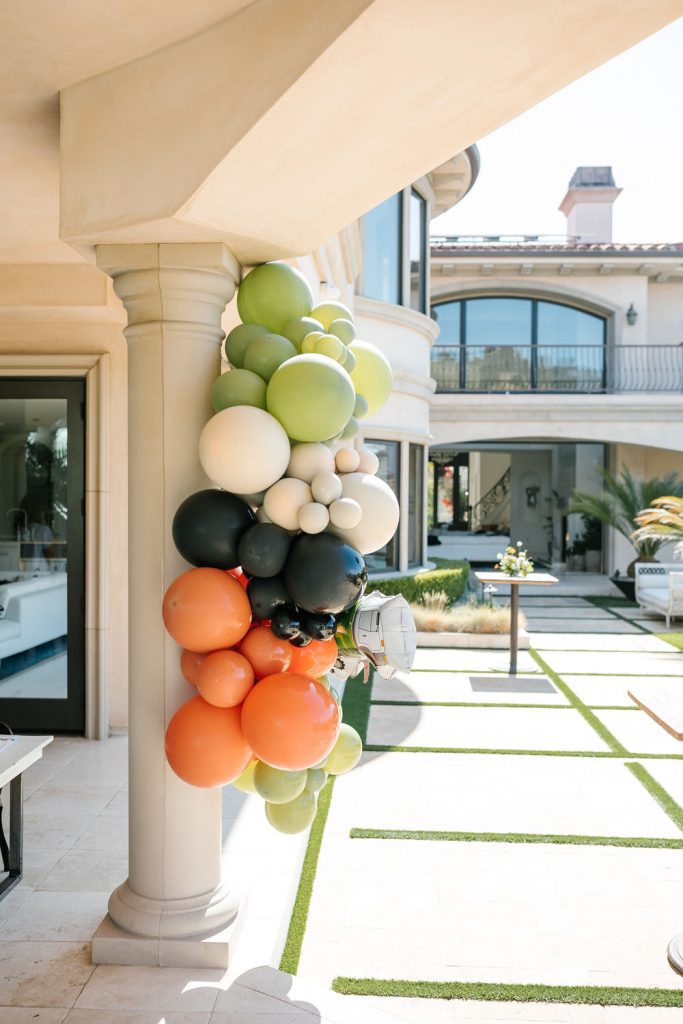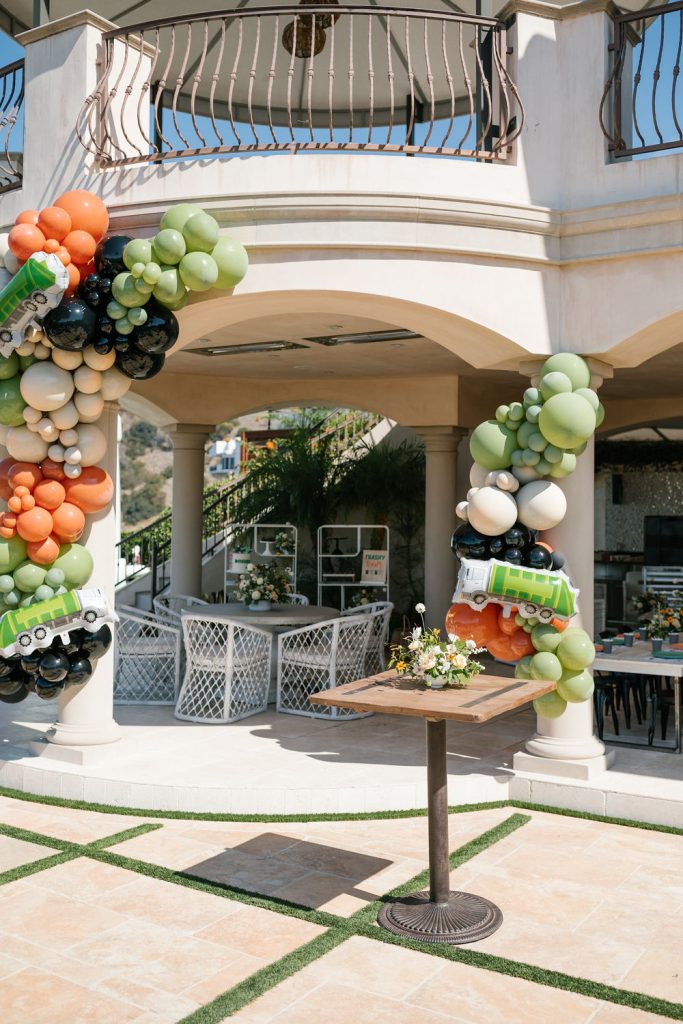 Something we always love to include at parties is a pretty lounge for adults and kids to sit at. This one from Sweet Salvage Rentals is just gorgeous, you know we love anything rattan!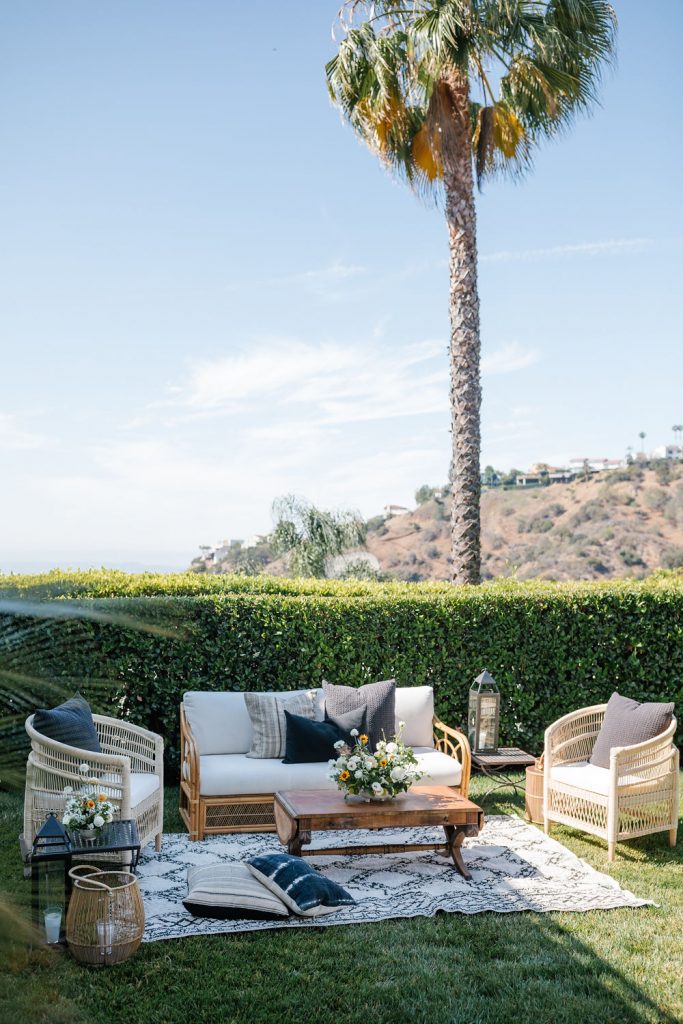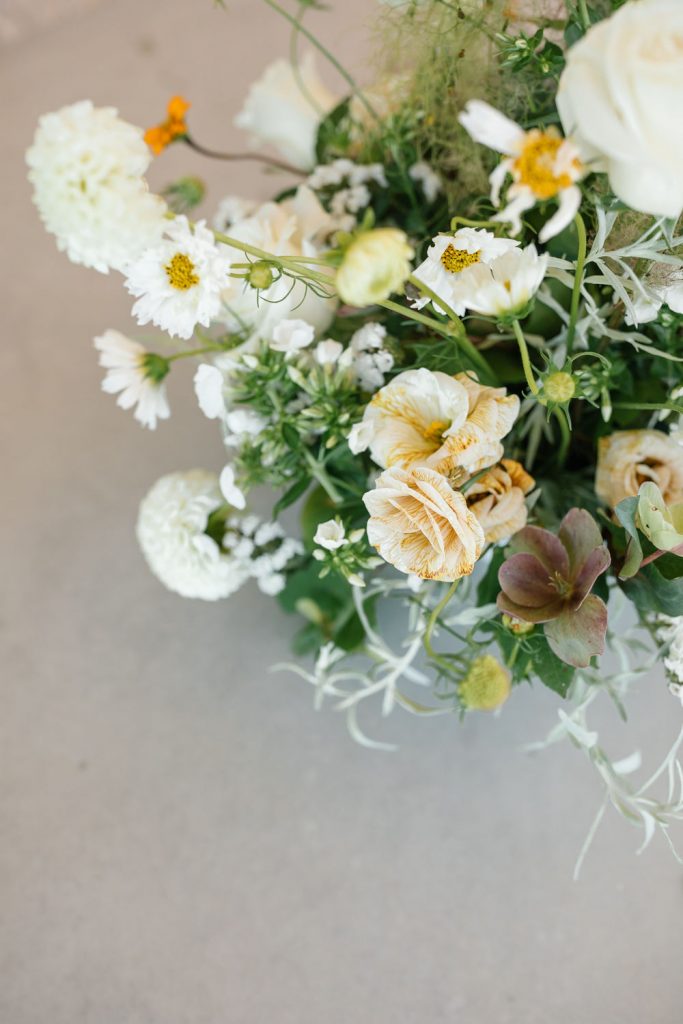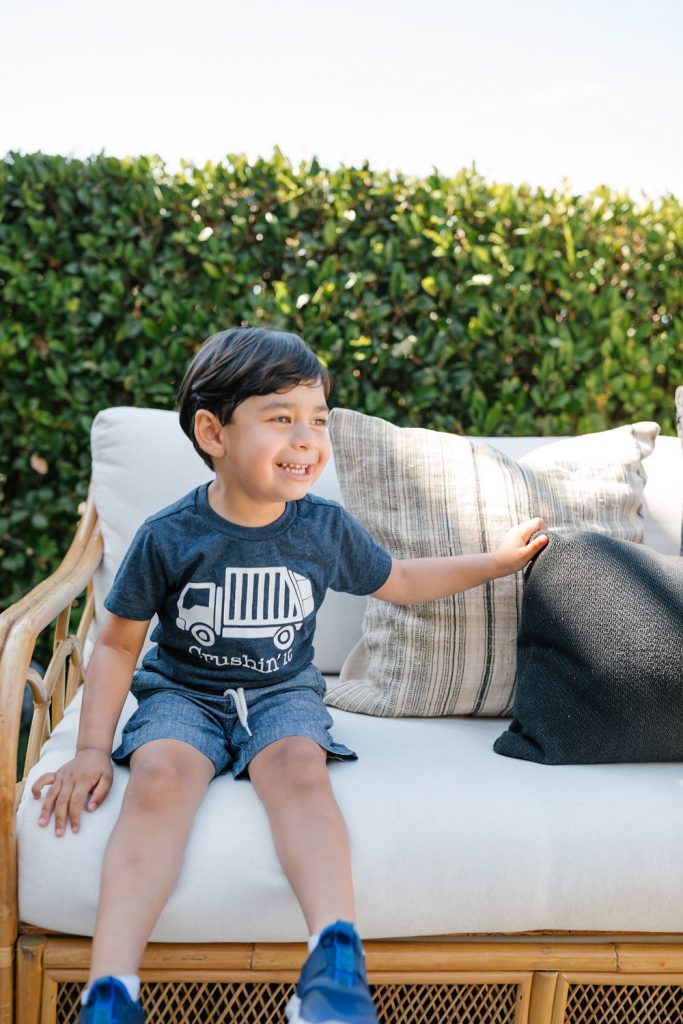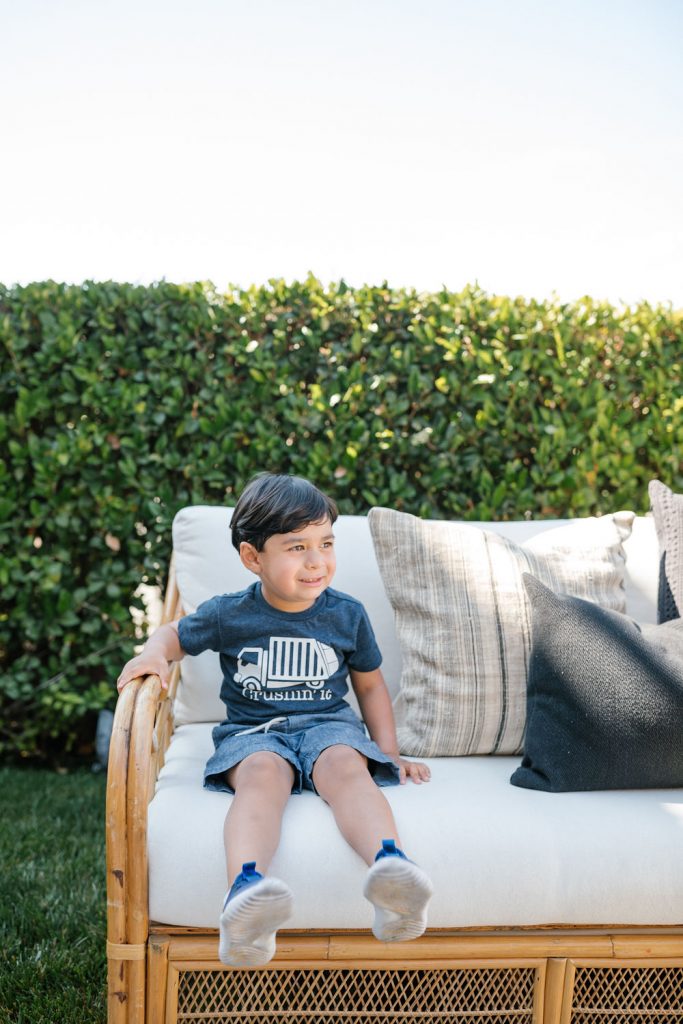 Alison Bernier is always the best at capturing sweet moments!!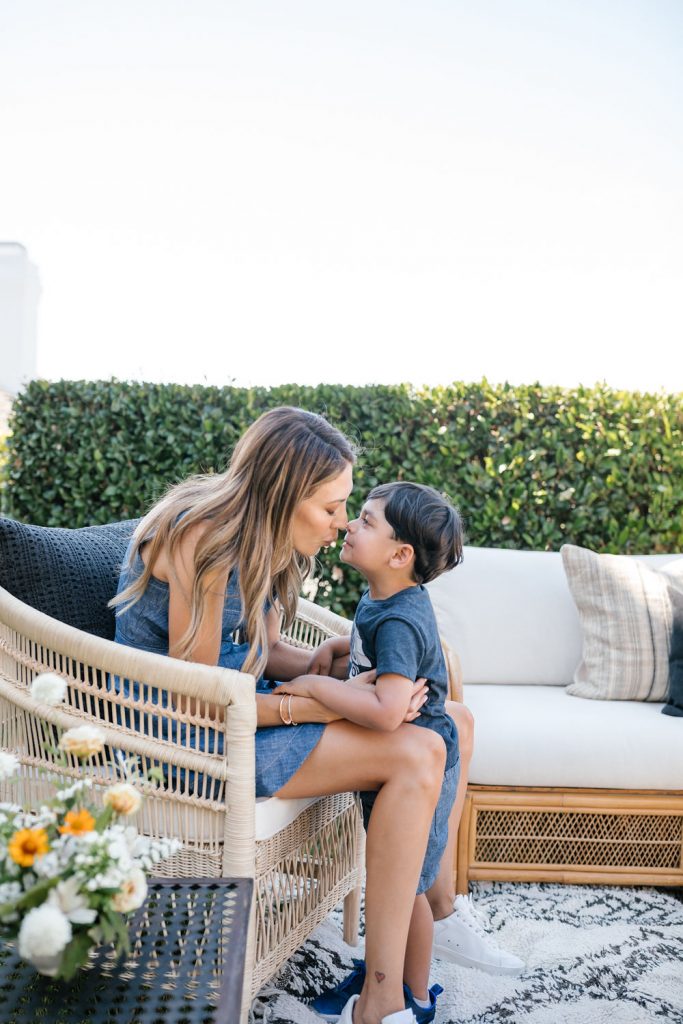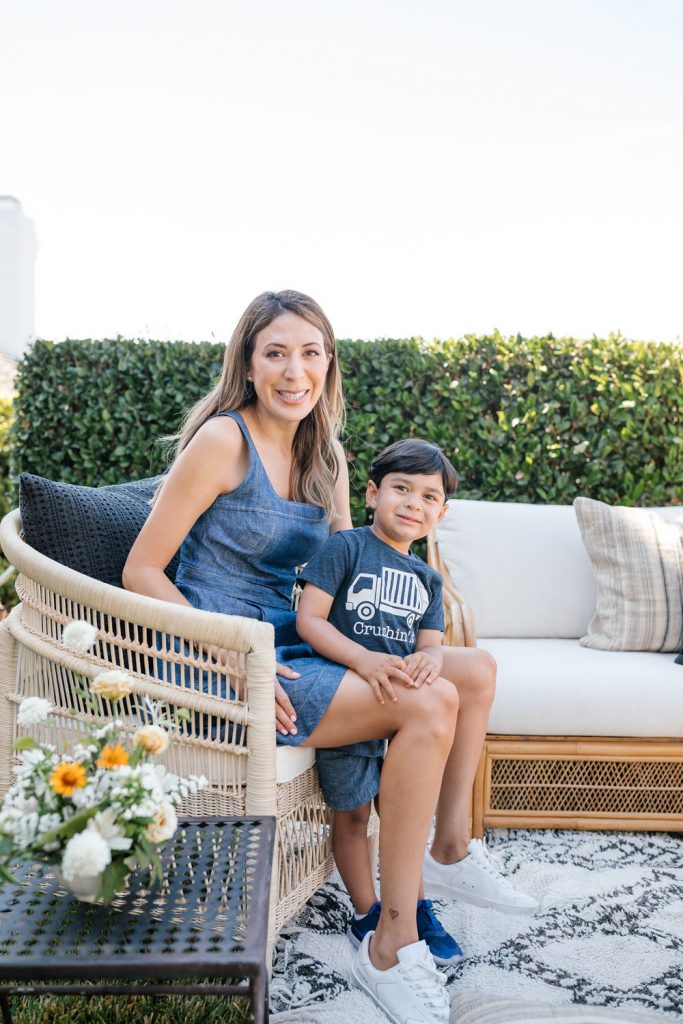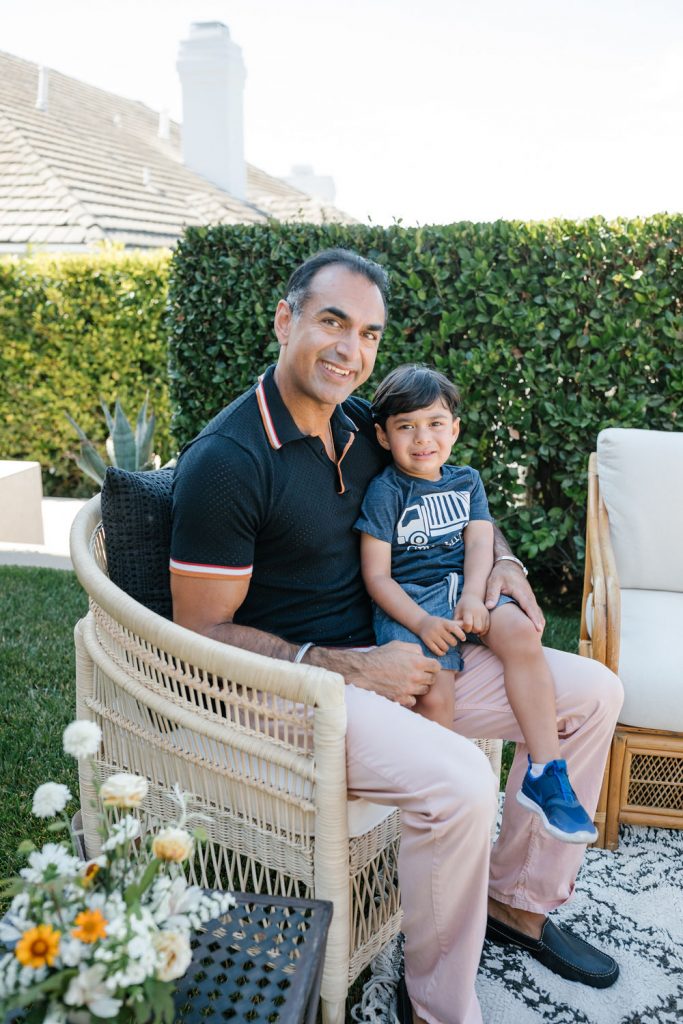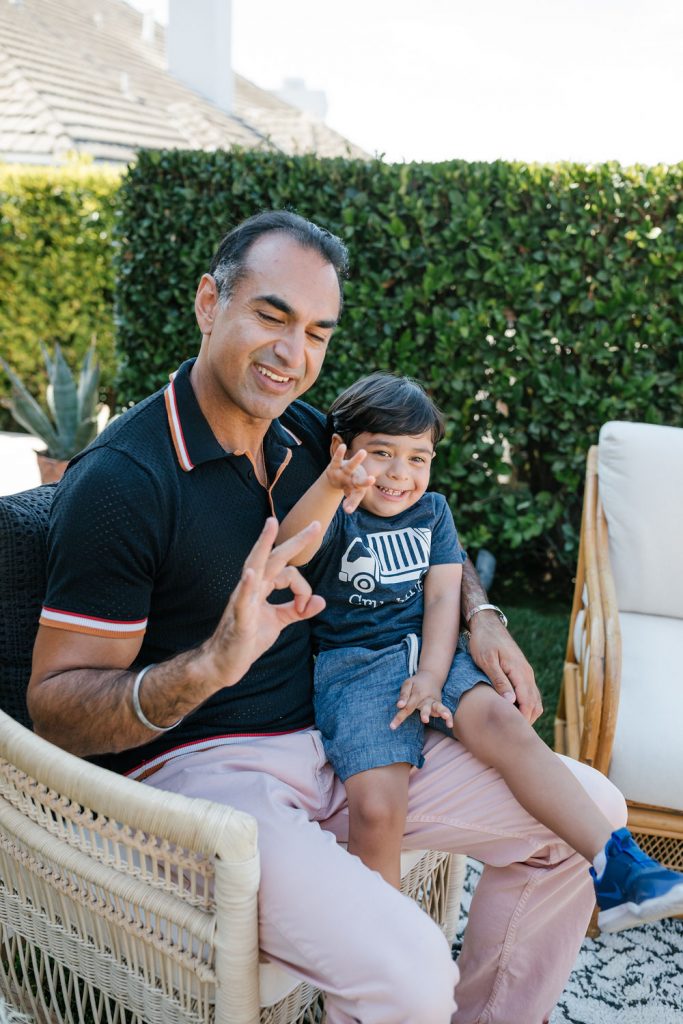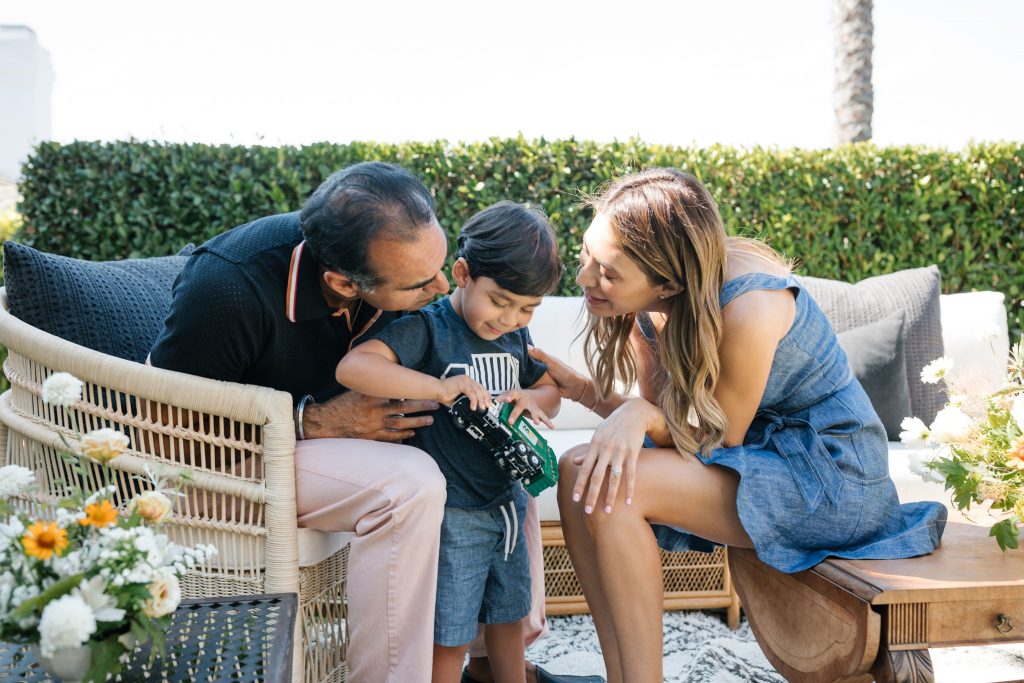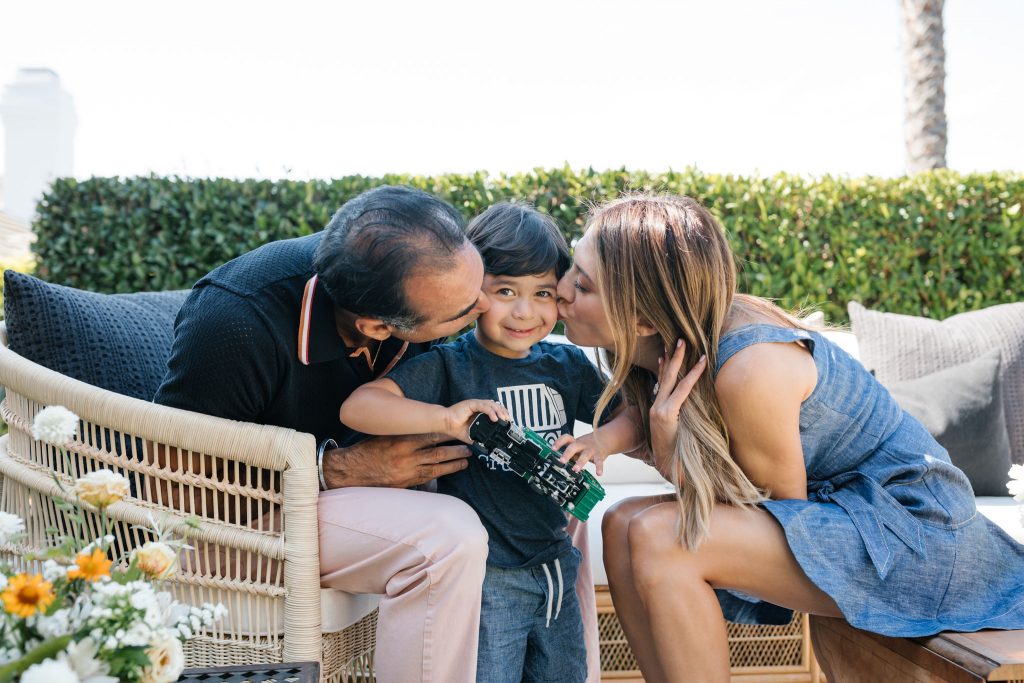 Of course you need a bar!! Even at a kid's party! And even one that's held in the mornign – because mimosas are always a good idea!!!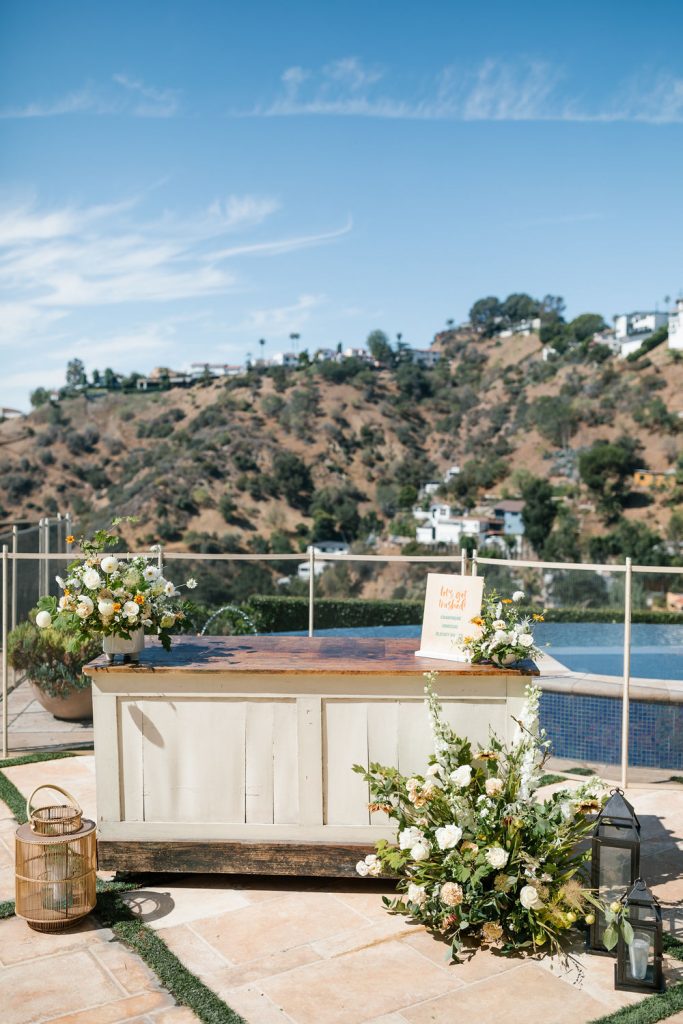 The perfect bar sign by Poppy Jack Shop for our theme, haha!!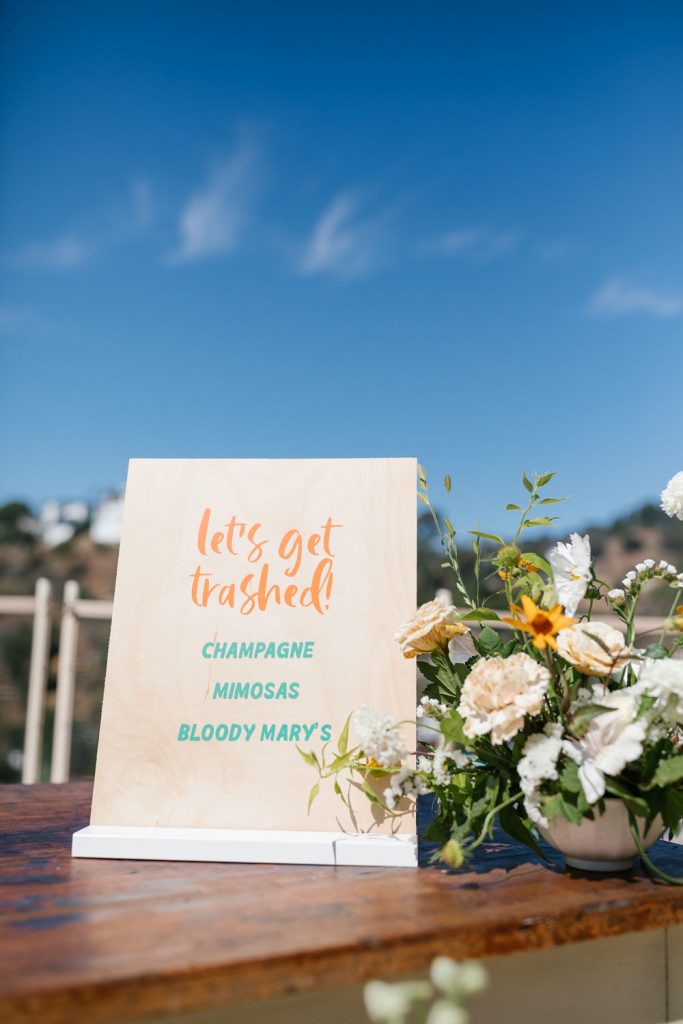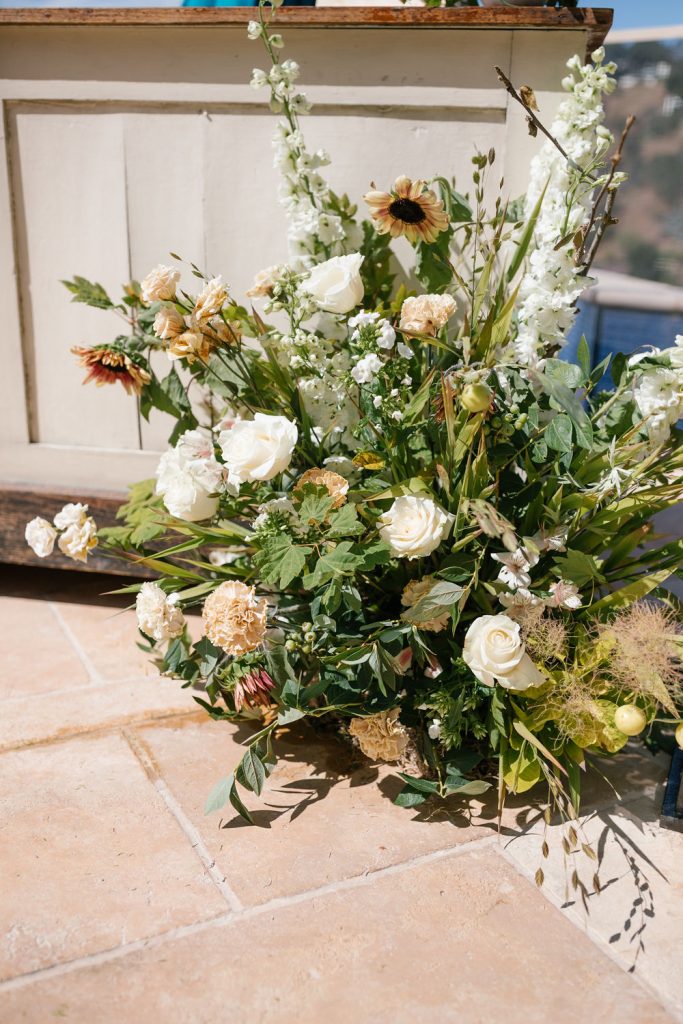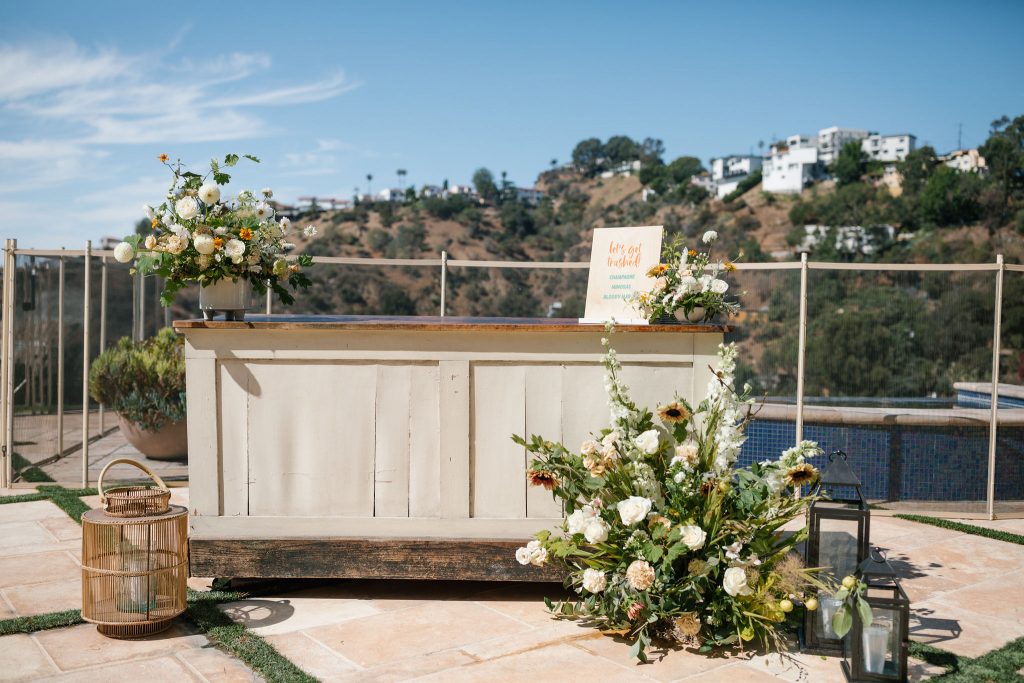 The kids needed a fun activity and of course we thought of our friends at Camp Lila! They all got to paint their very own trash truck! How fun is that? And such a great favor to bring home and showcase in their rooms!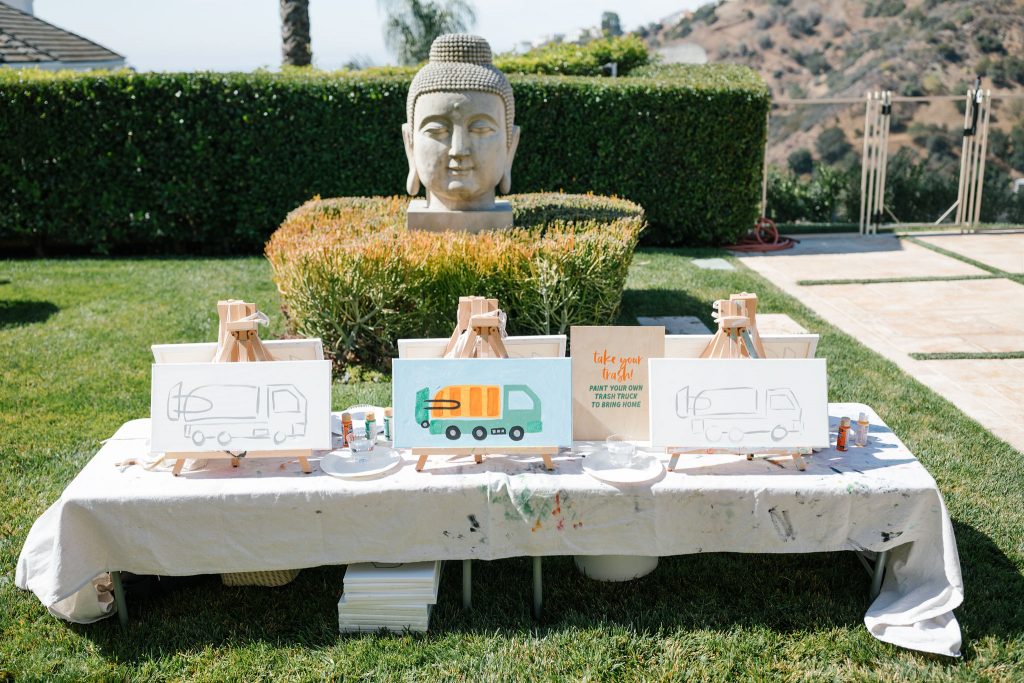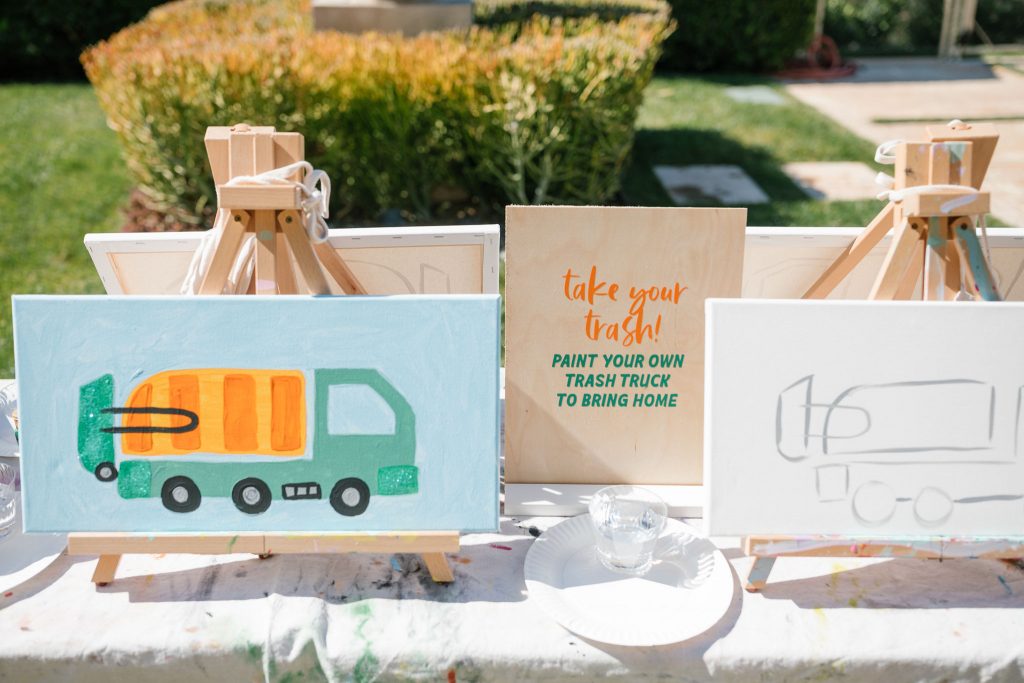 Such an amazing party that was full of fun and lots of adorable details!!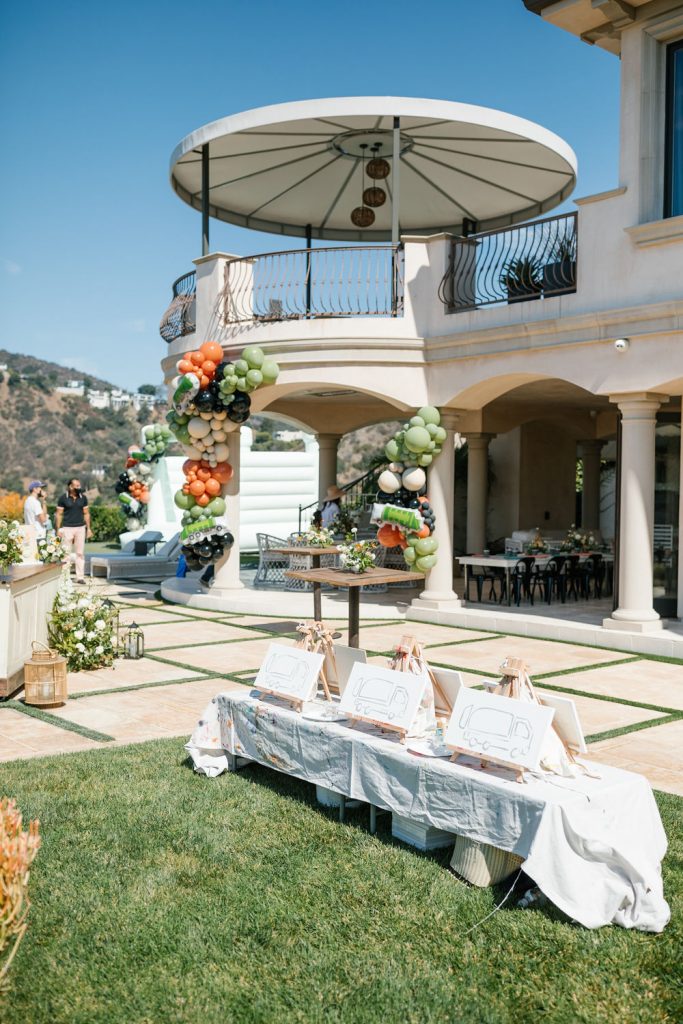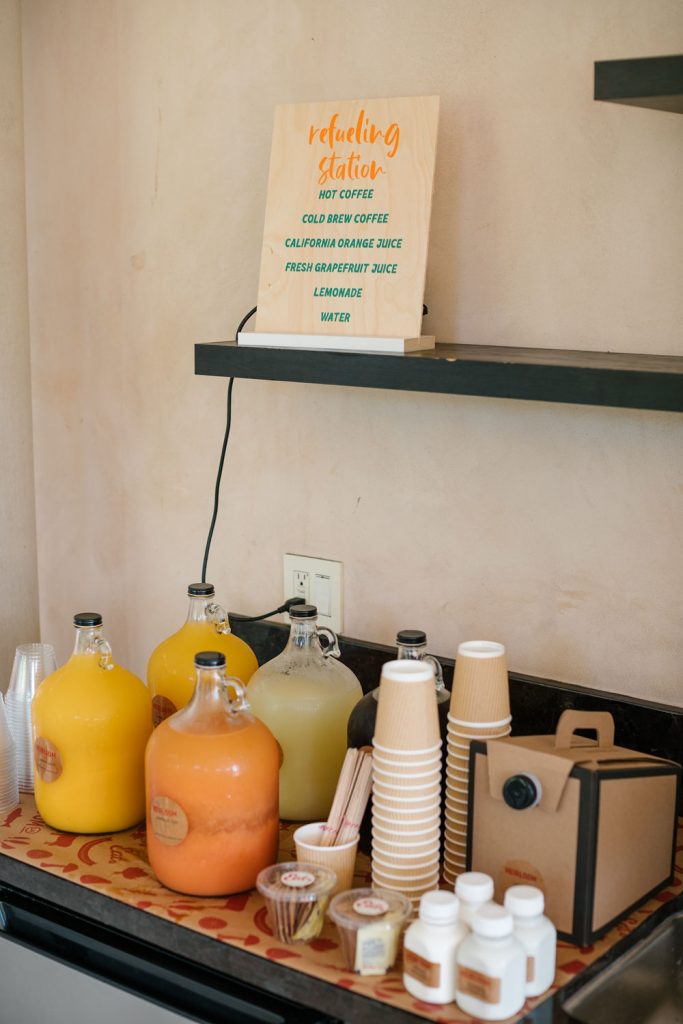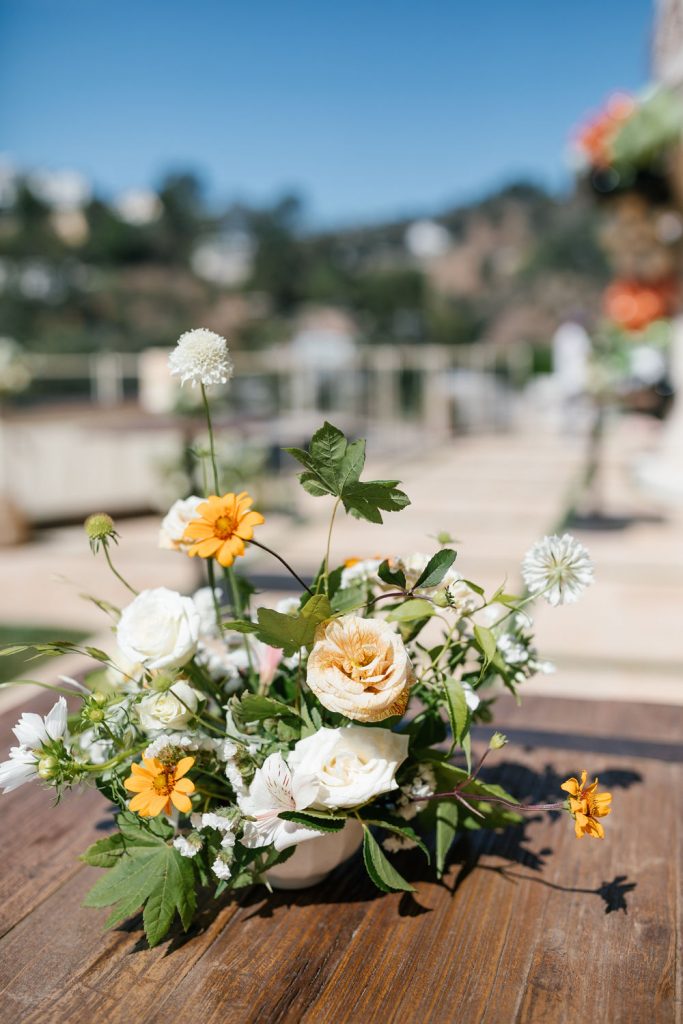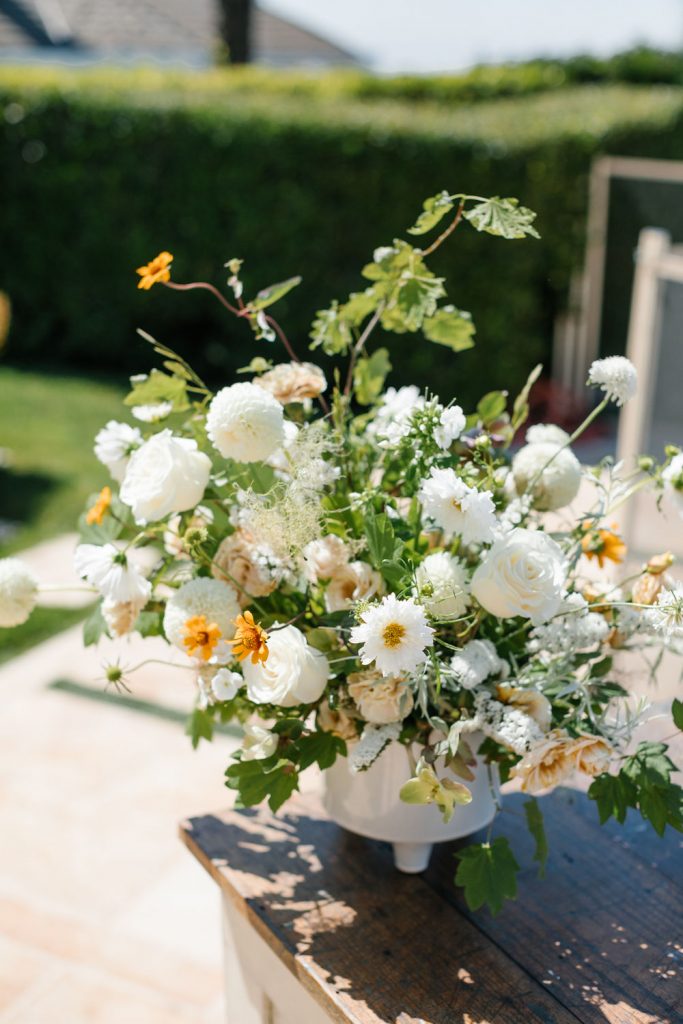 And we haven't even gotten to the best part!! The desserts!!! This setup is so cute and the desserts are seriously incredible!!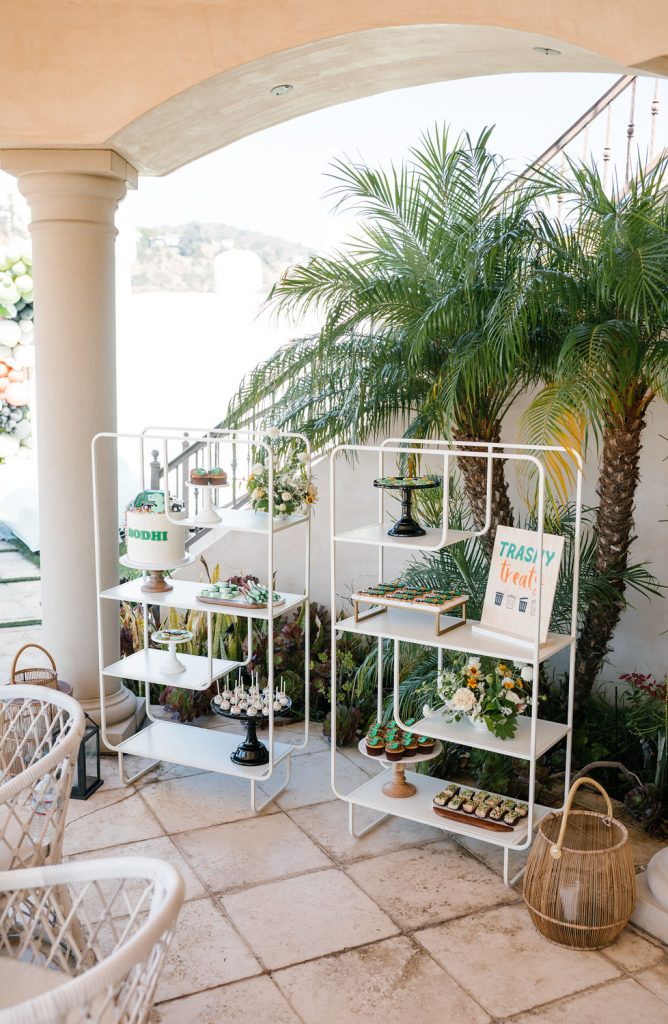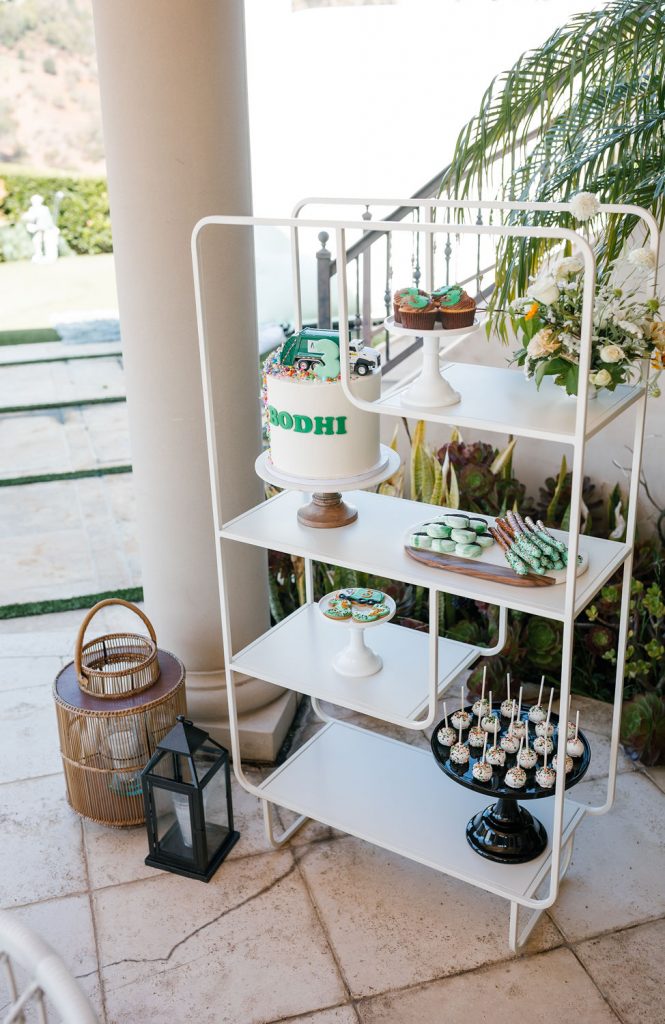 Our friend Danielle Keene, owner of Sheila Mae, is responsible for this fantastic cake and all of the adorable mini desserts you see! Her attention to detail is amazing and they taste great too!! I can't get enough of how perfect these little treats are!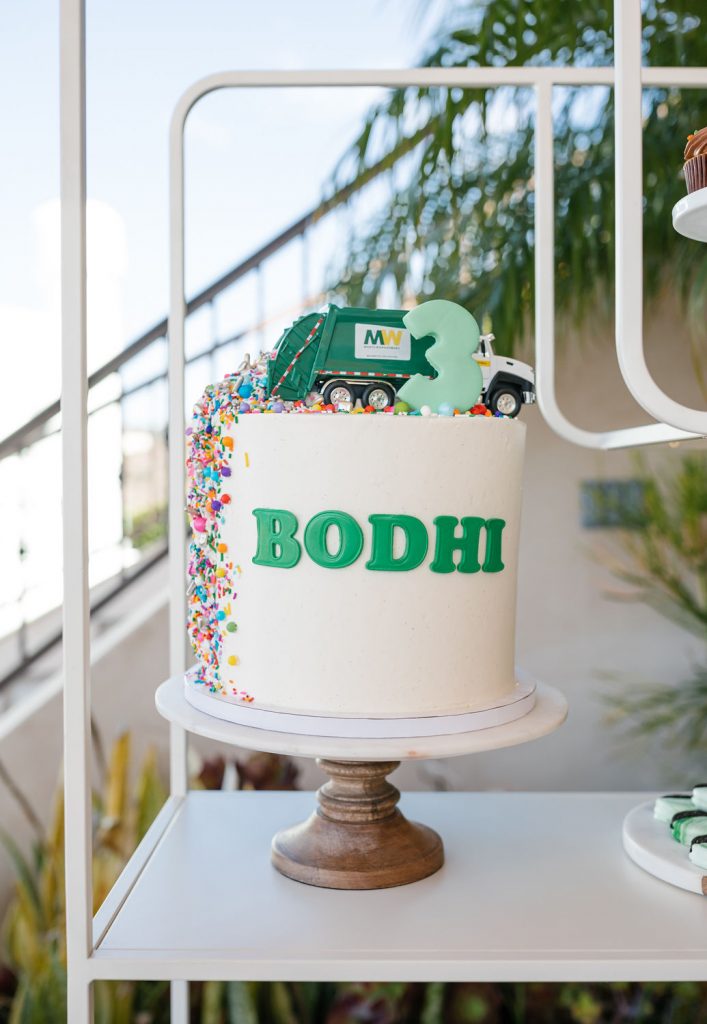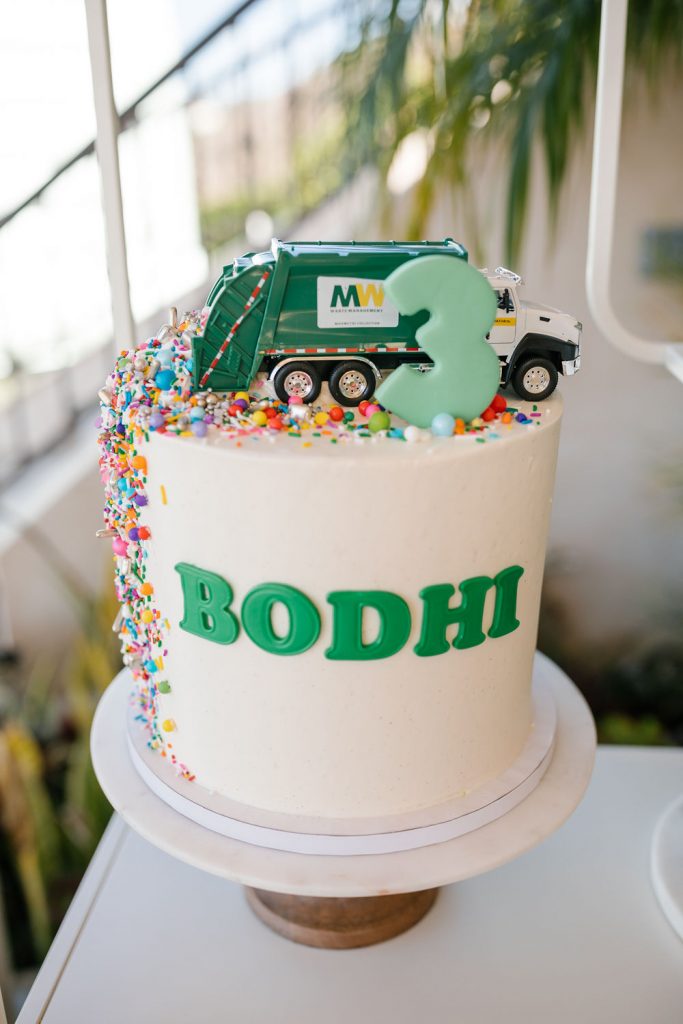 Loving this sign by Poppy Jack Shop – her details for this one were exceptional!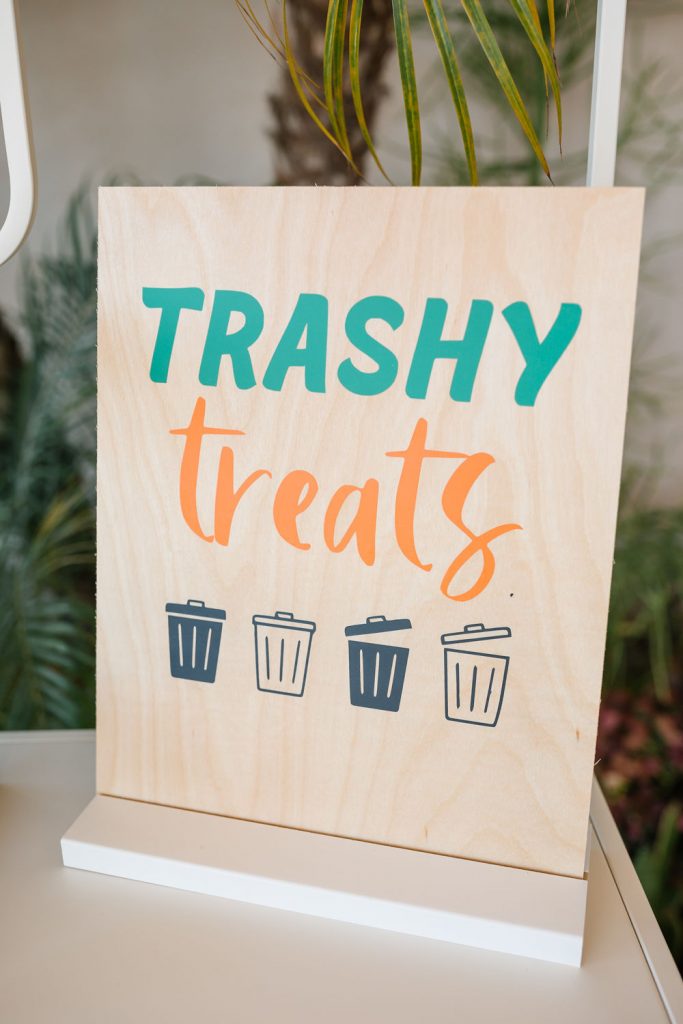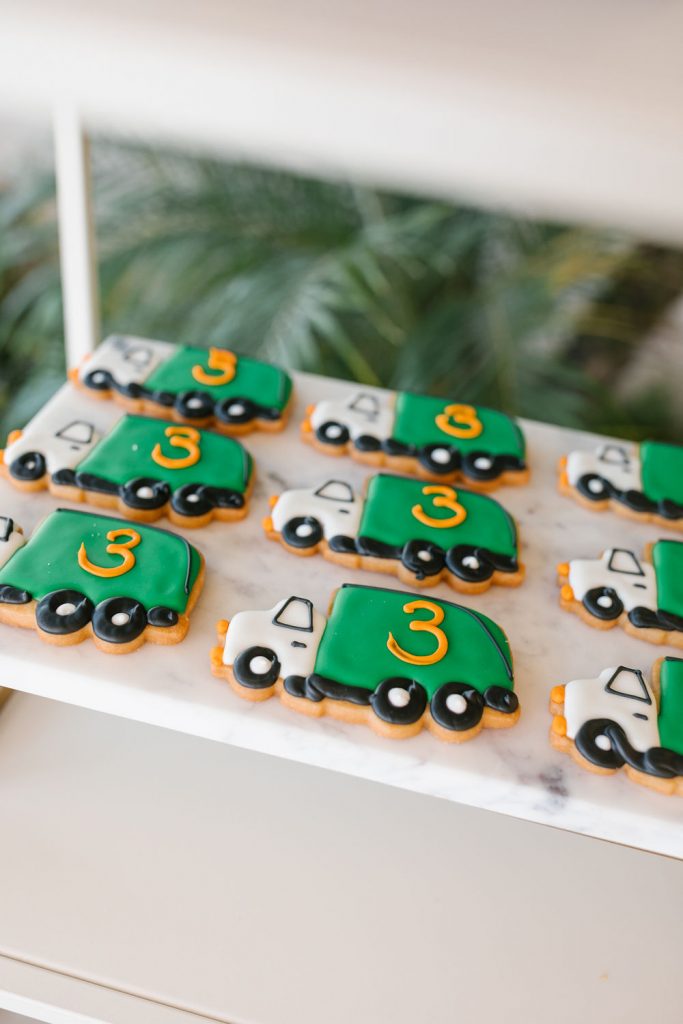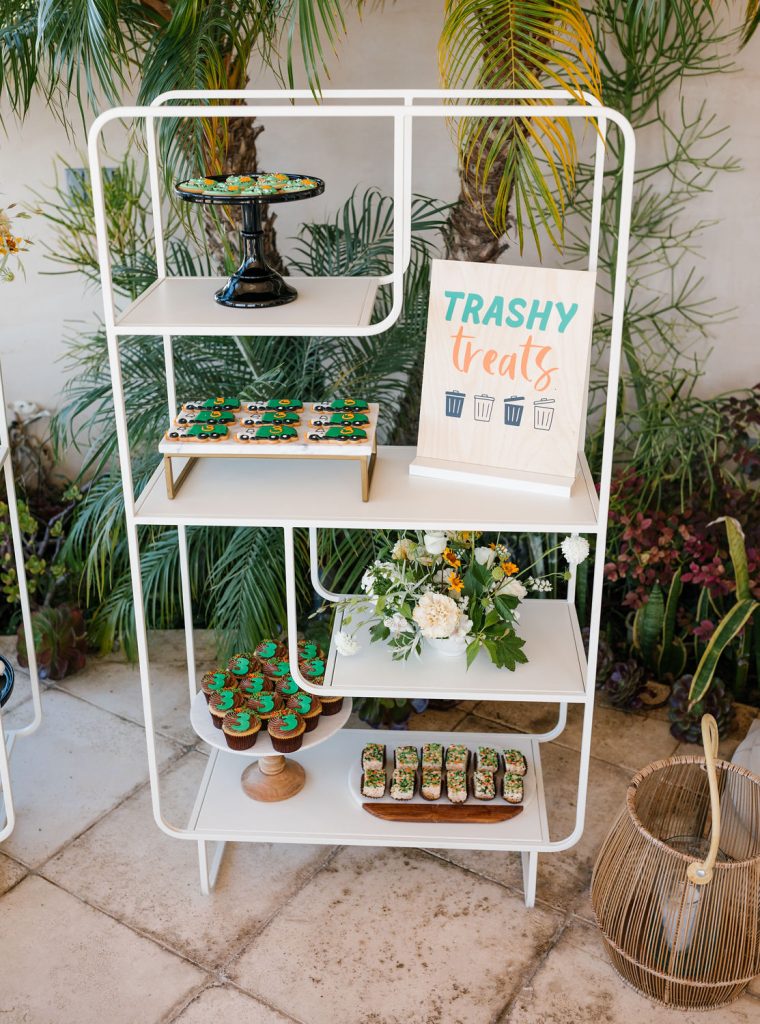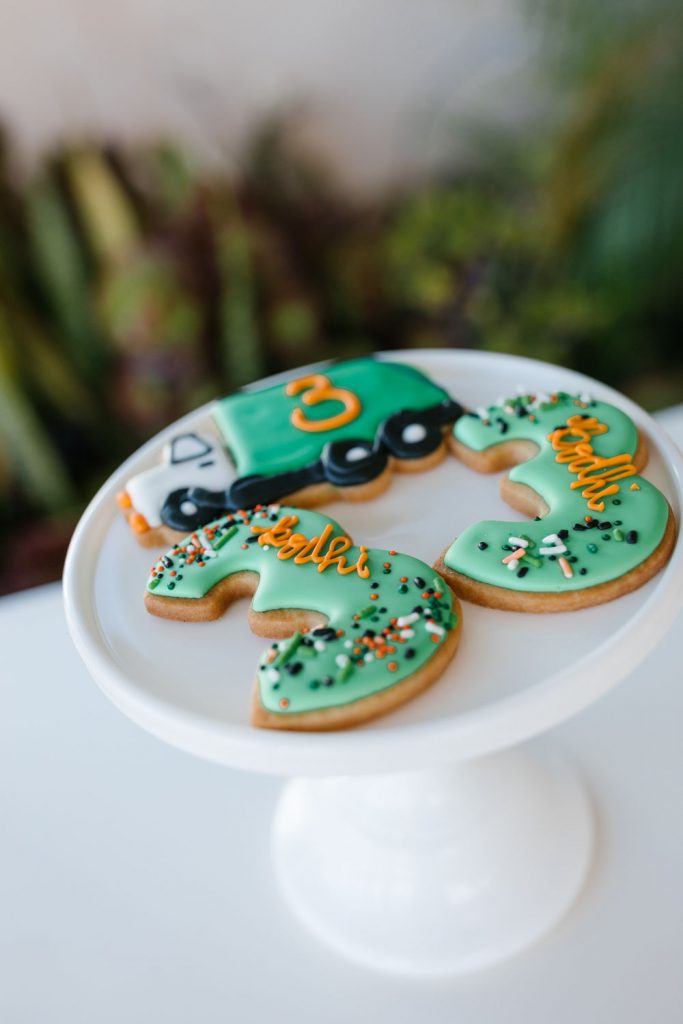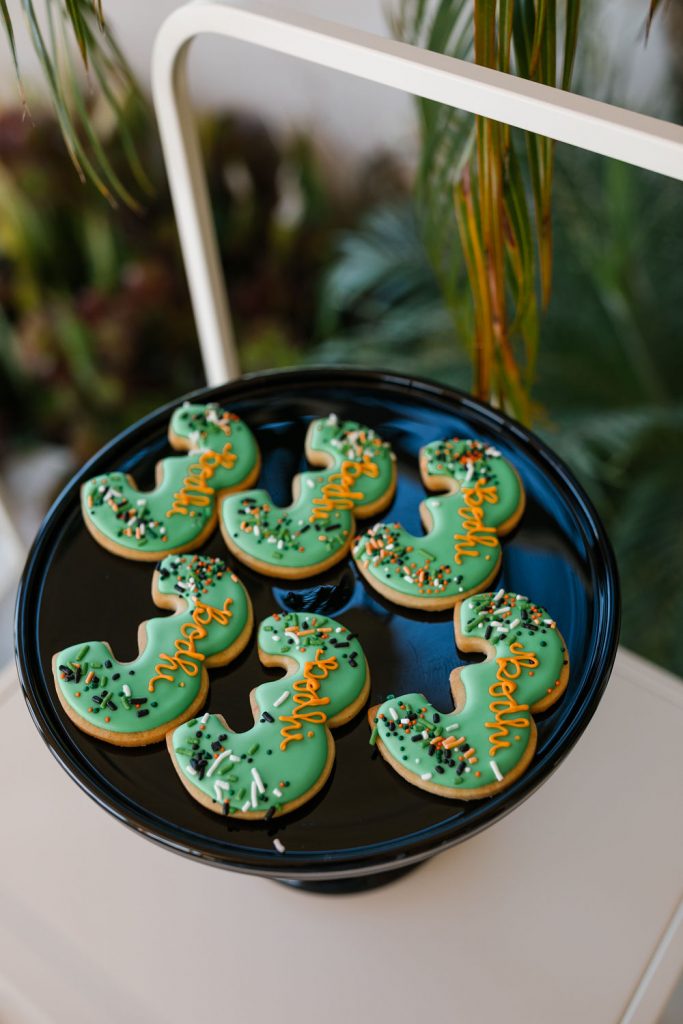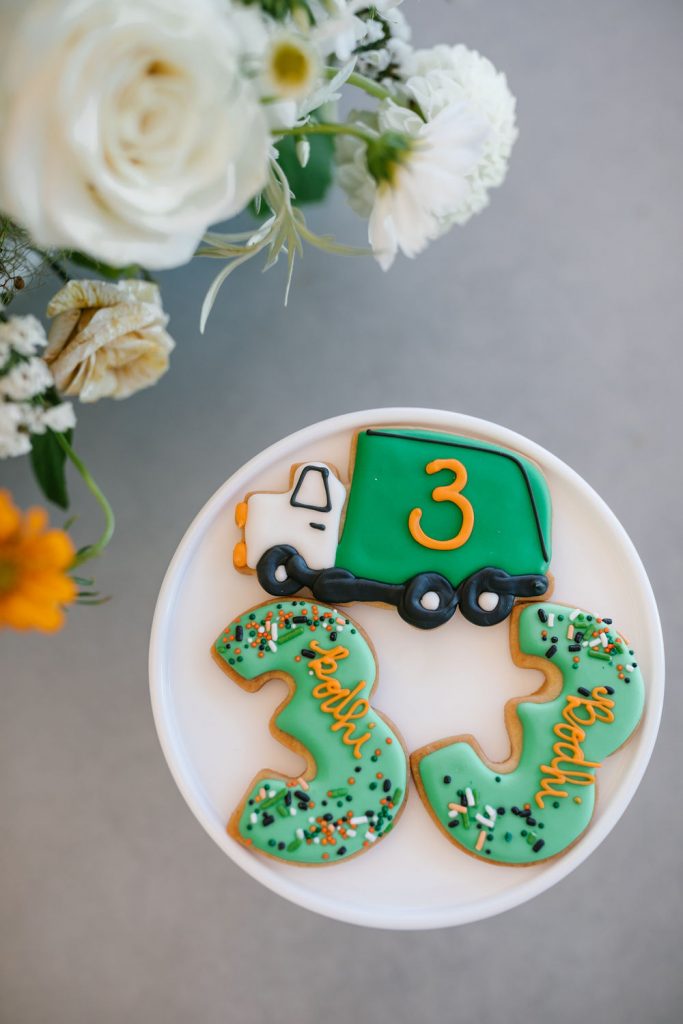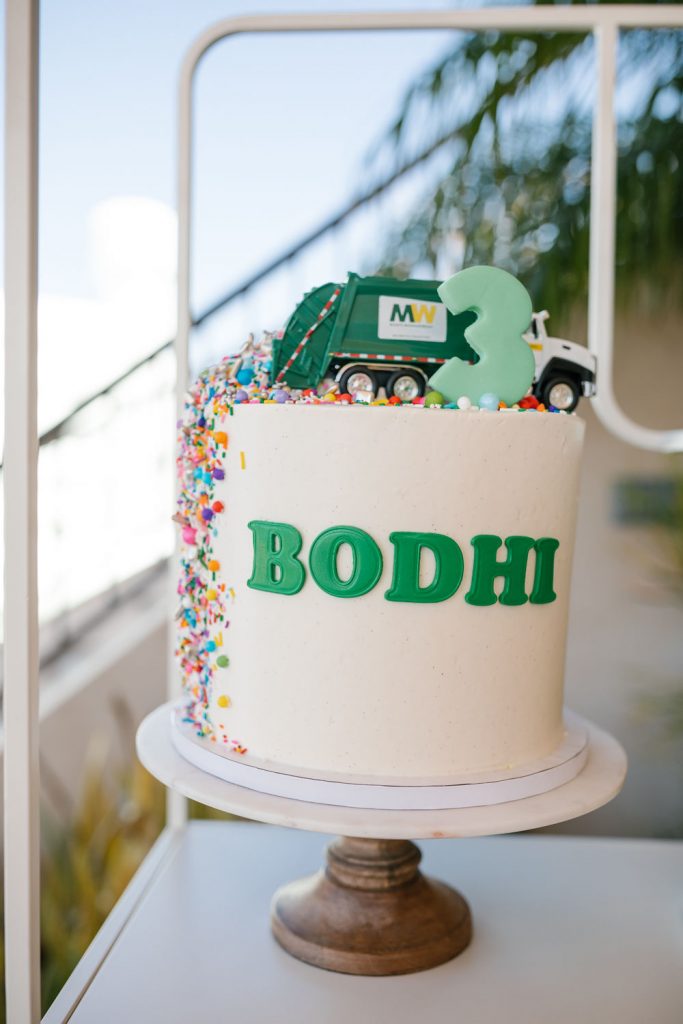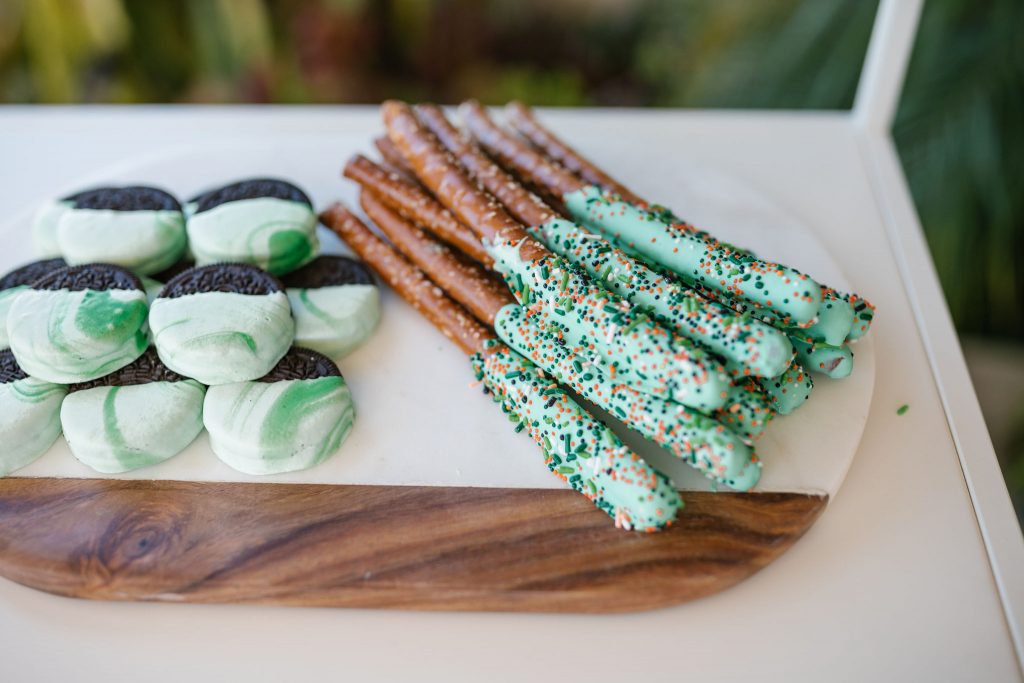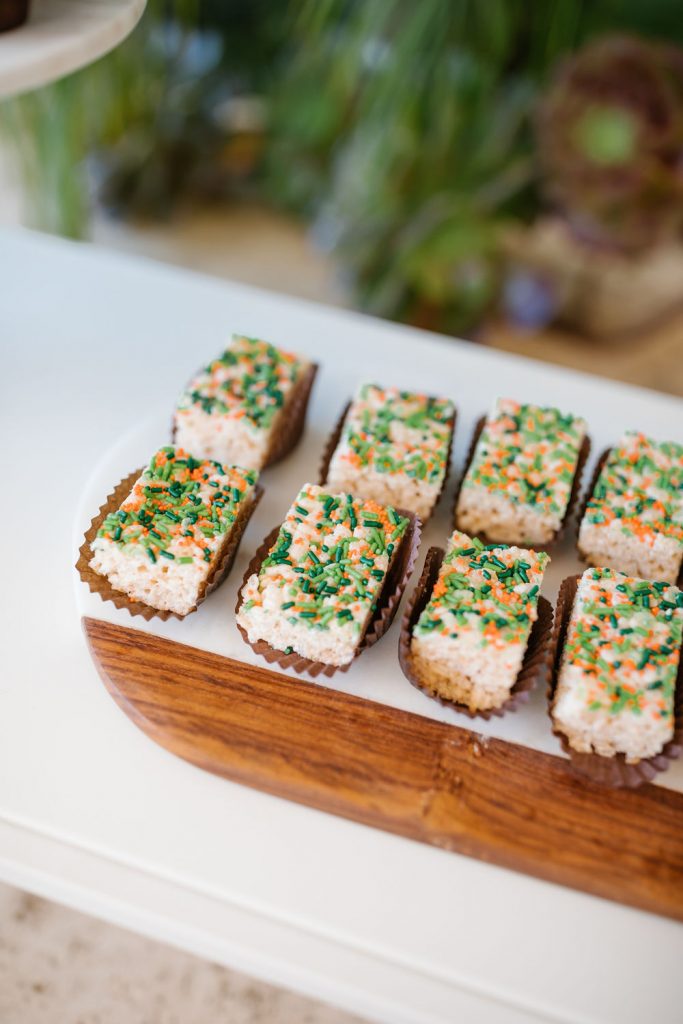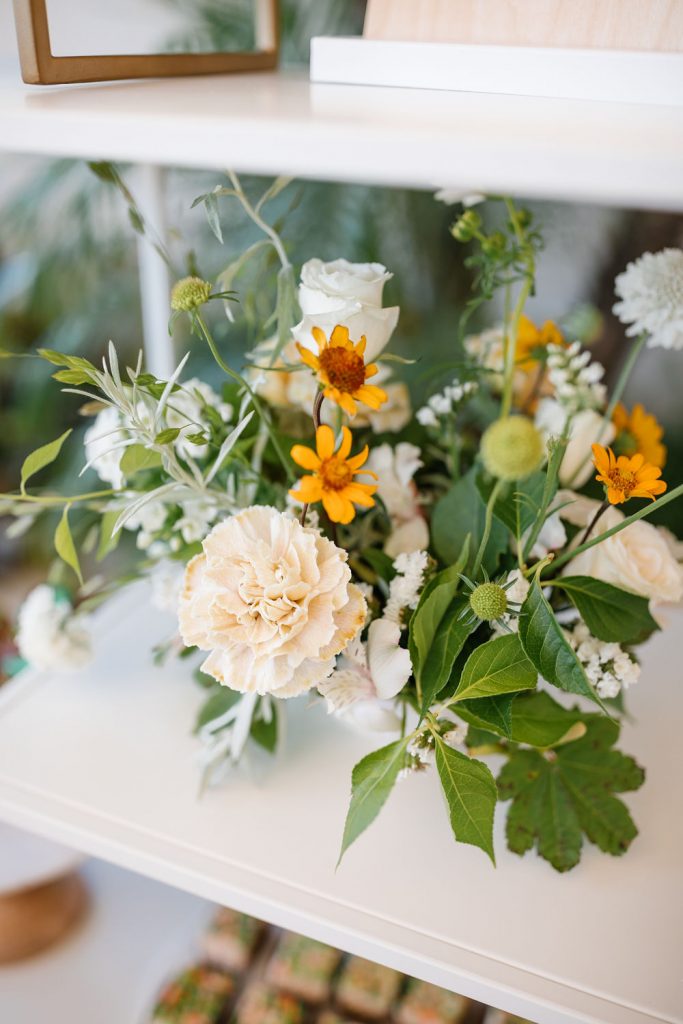 Here's a look inside this amazing party!! Everyone looks like they had the best time and that's the most important part!!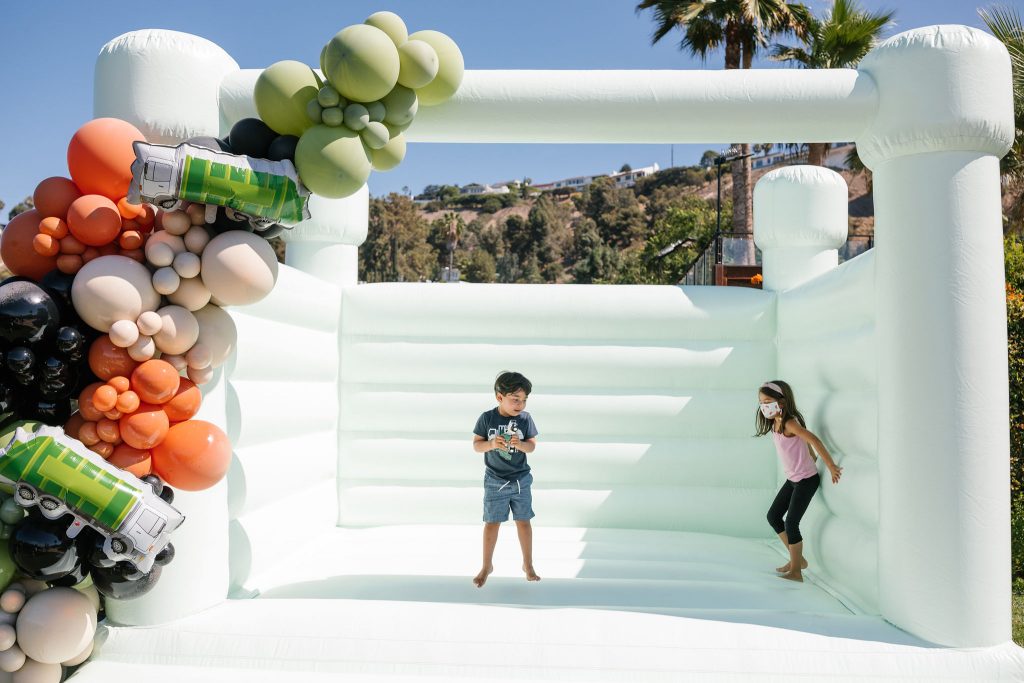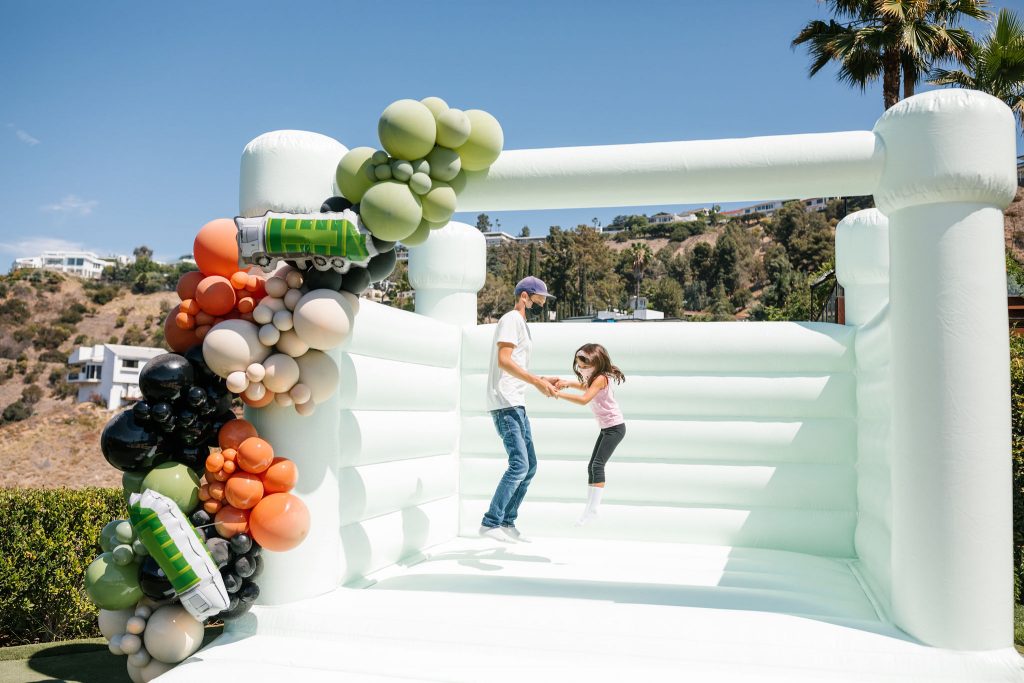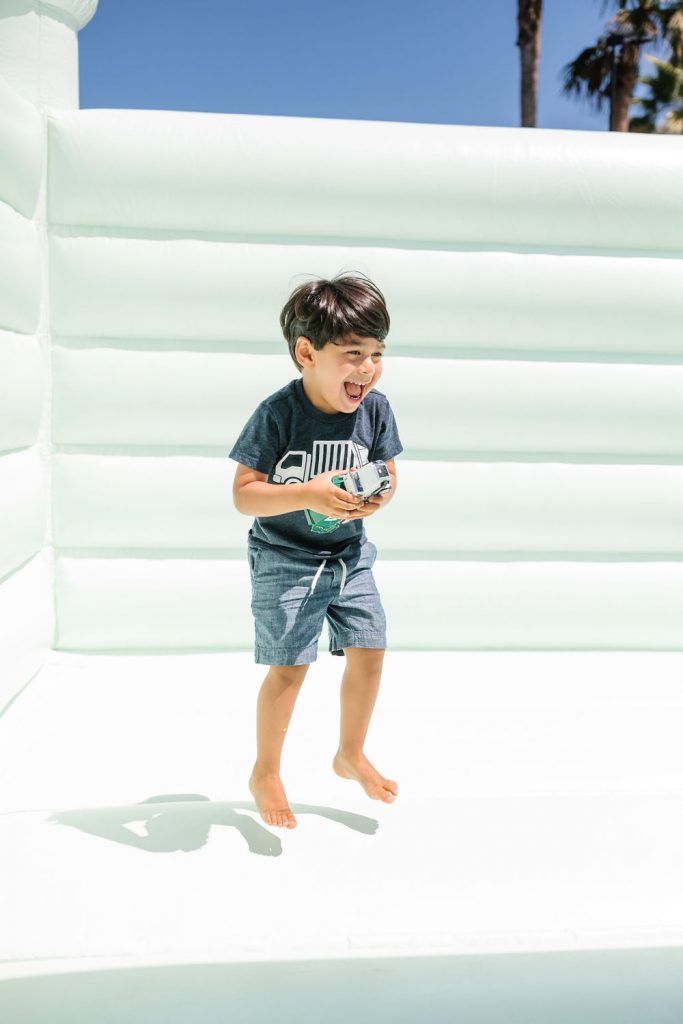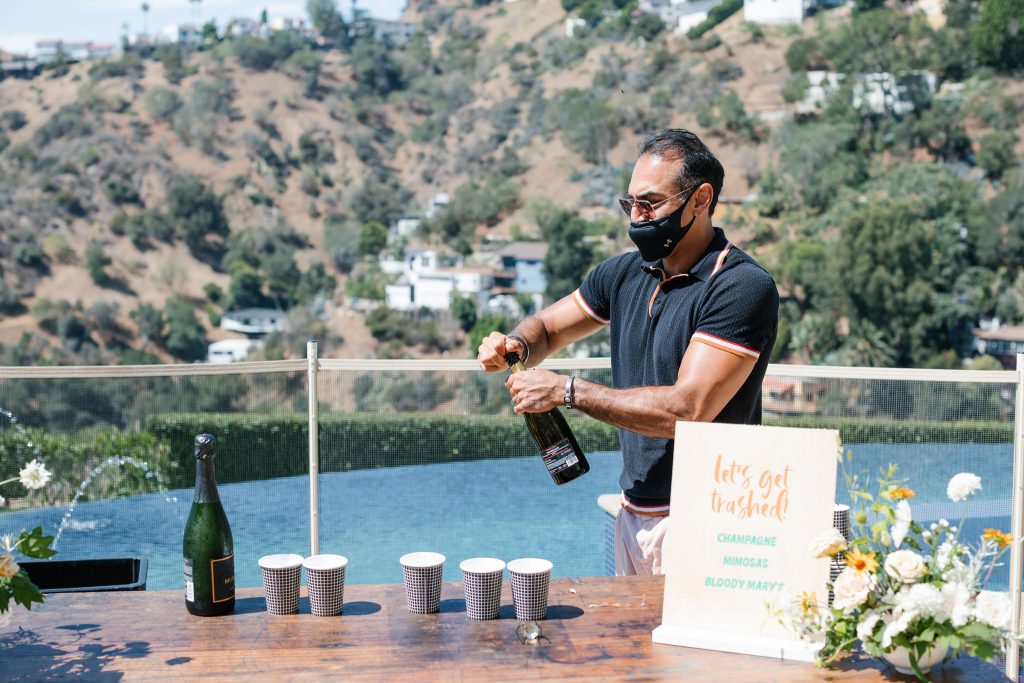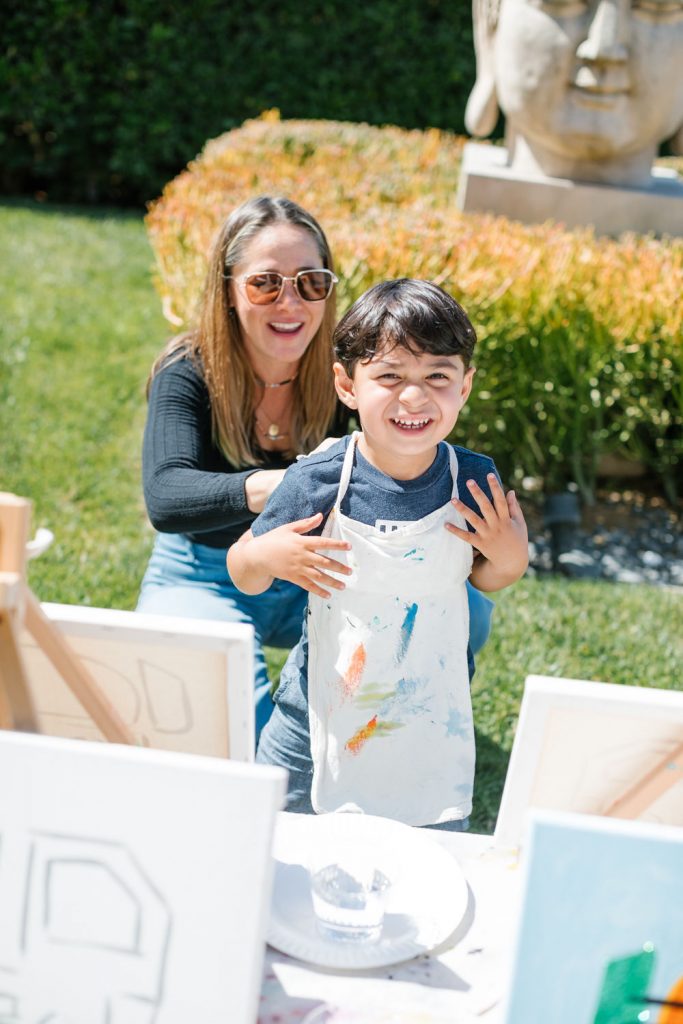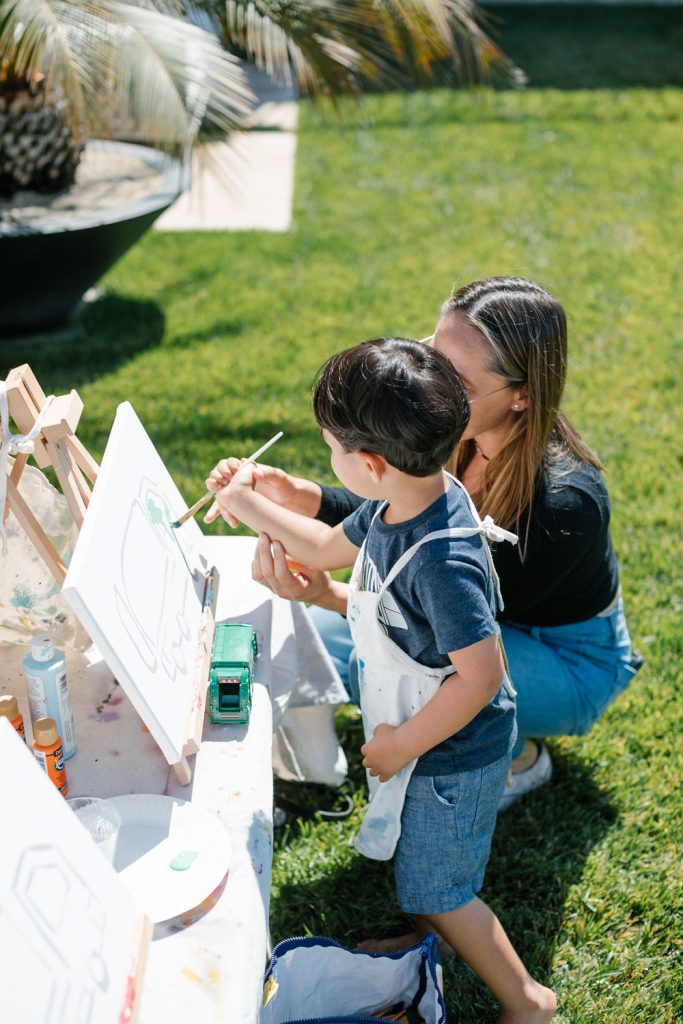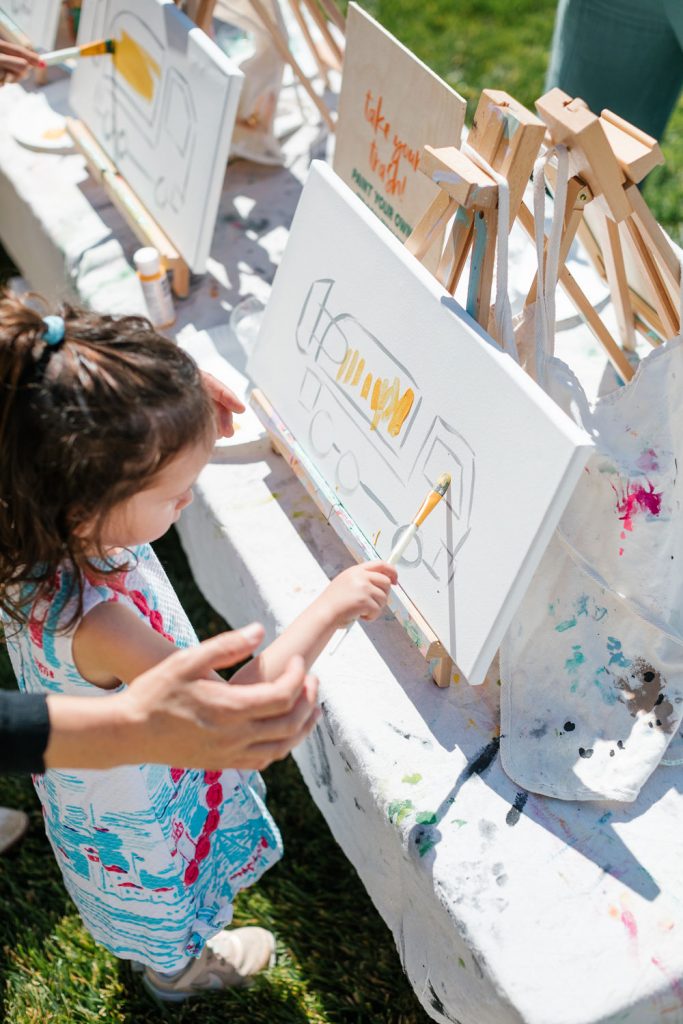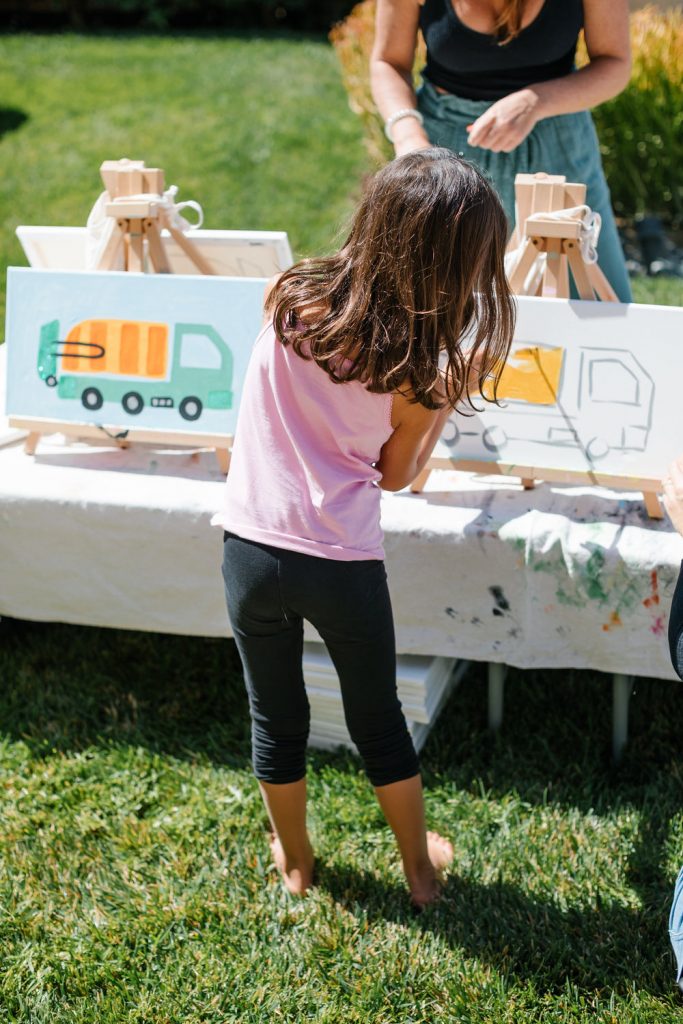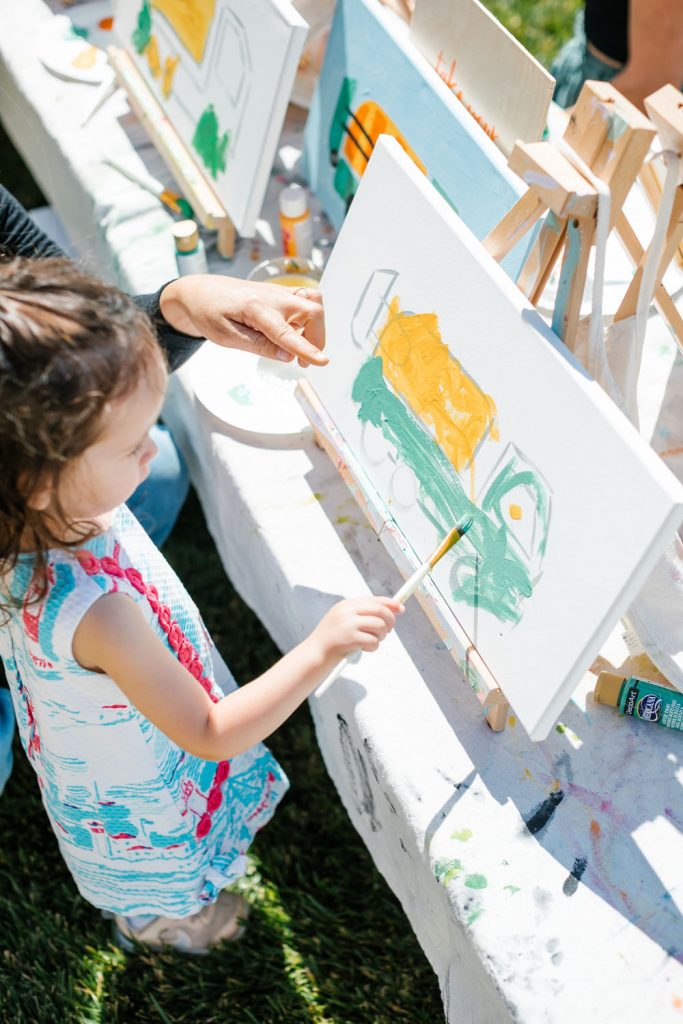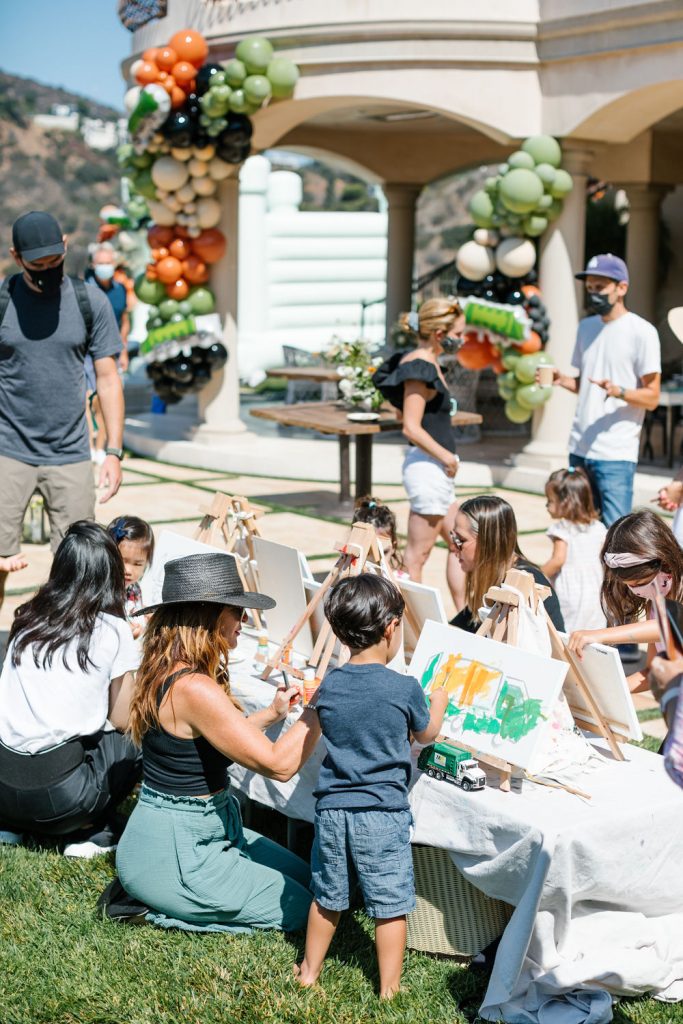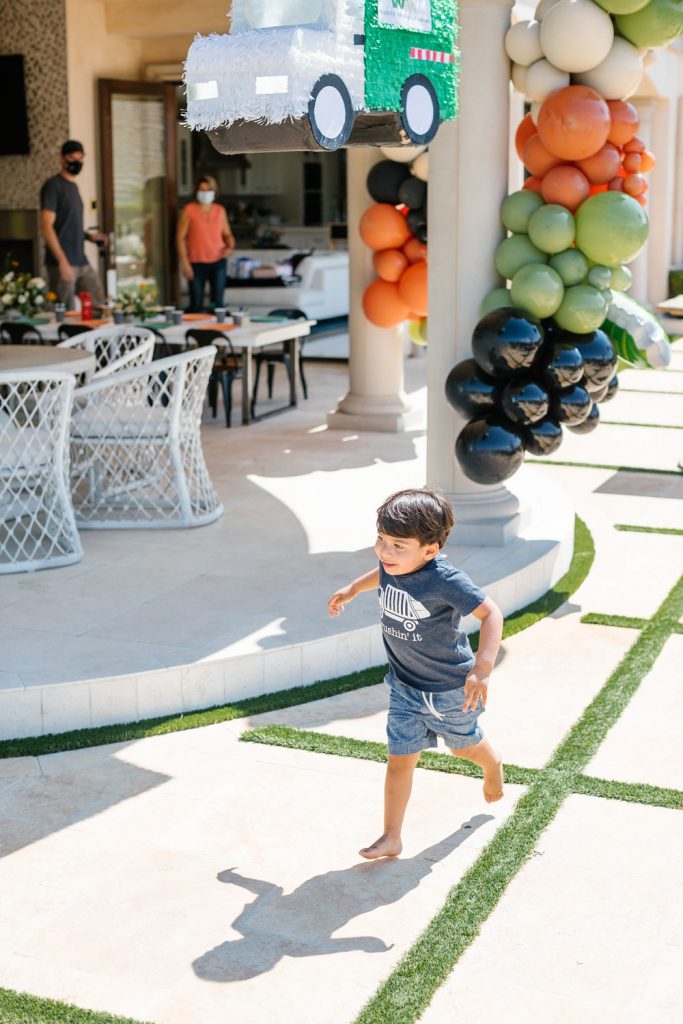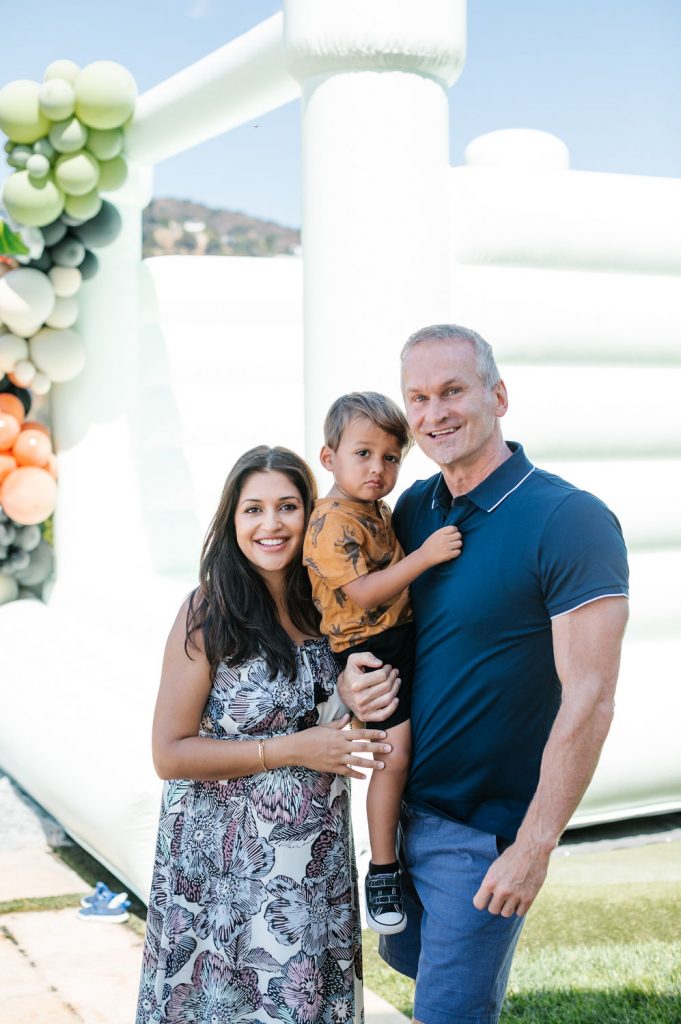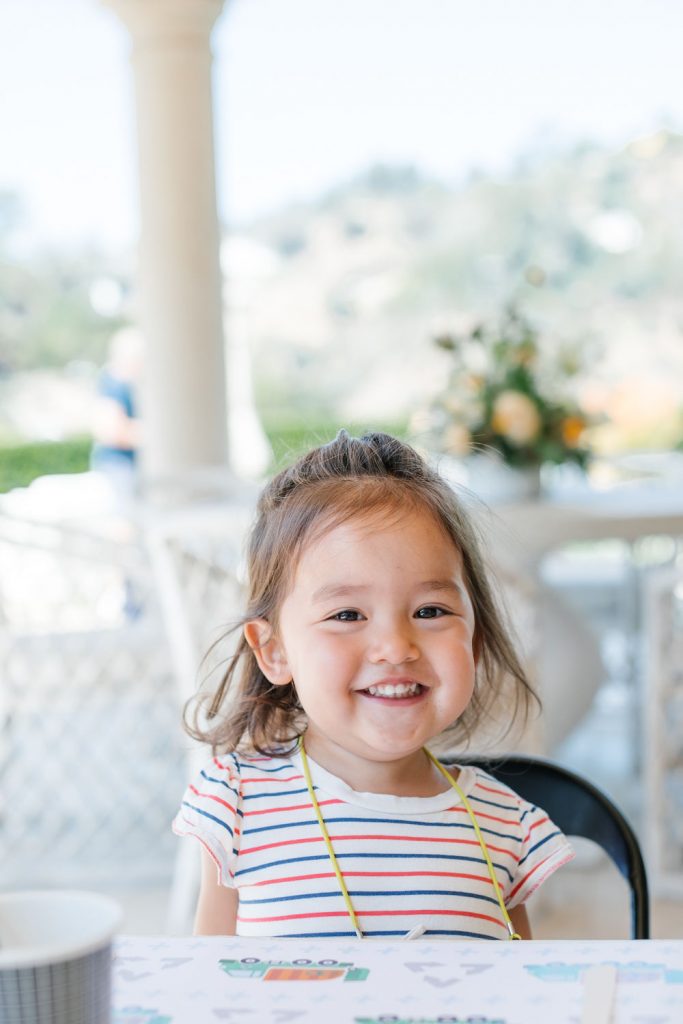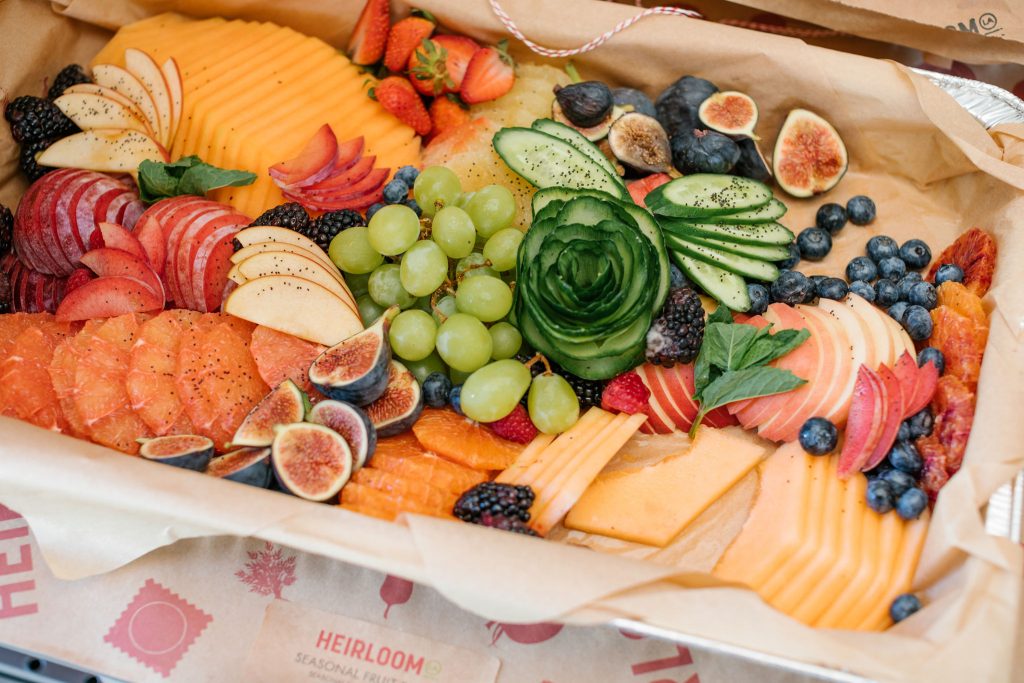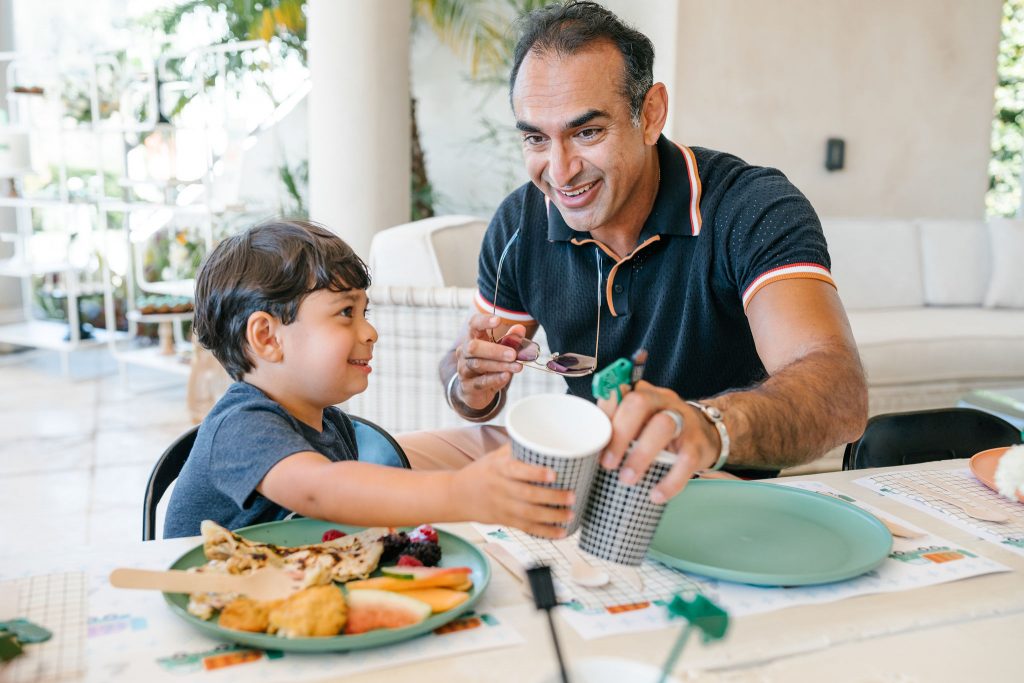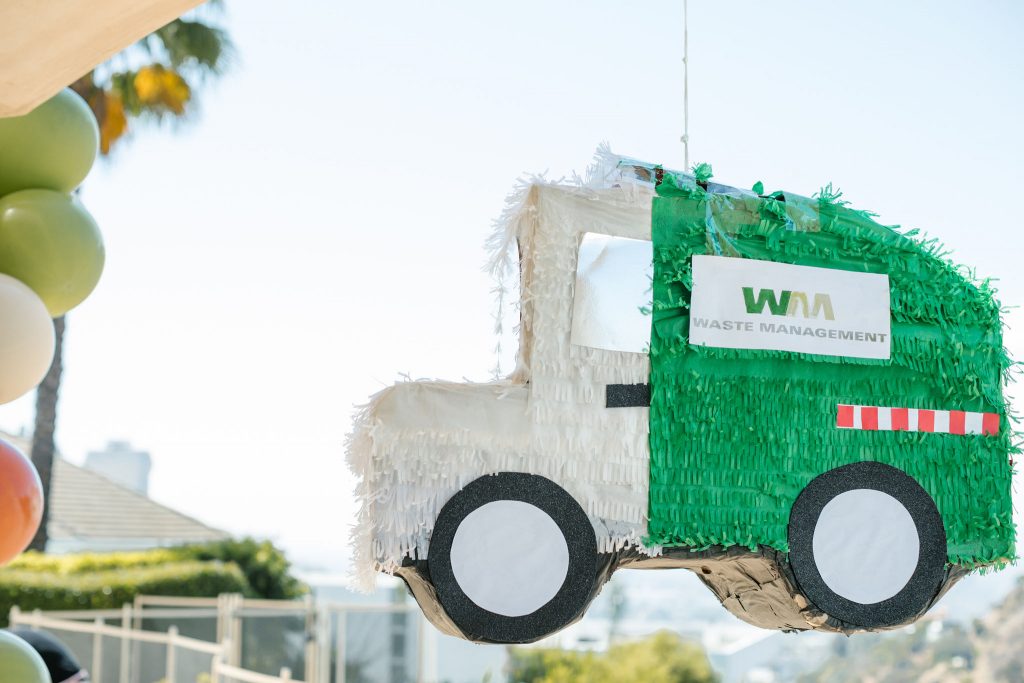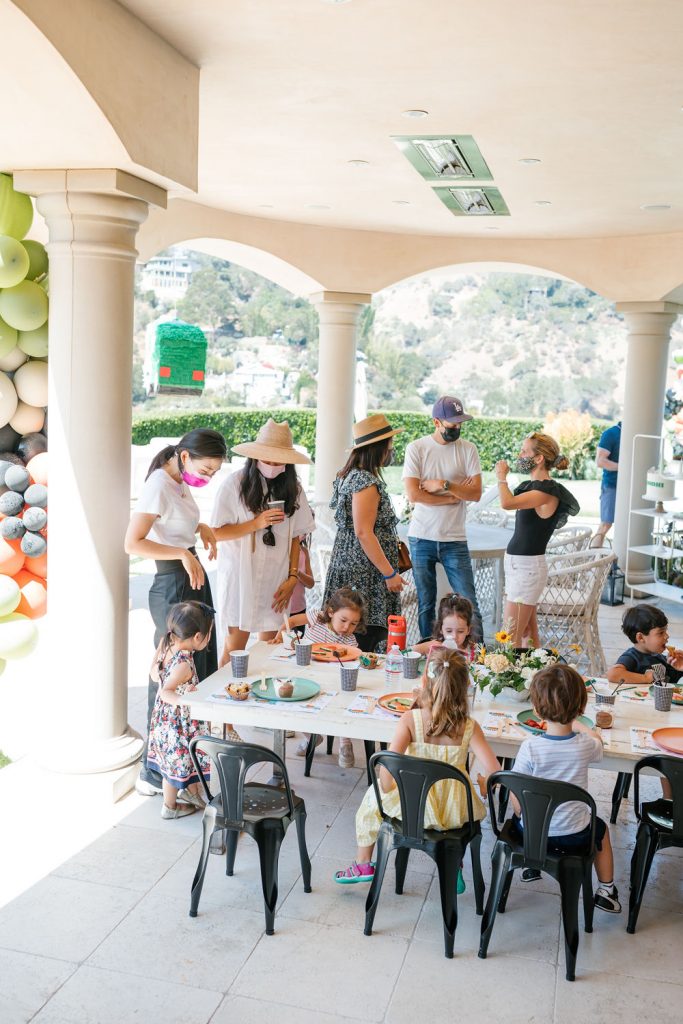 Such a happy day for this boy and his sweet family!!! Thank you for having us!!!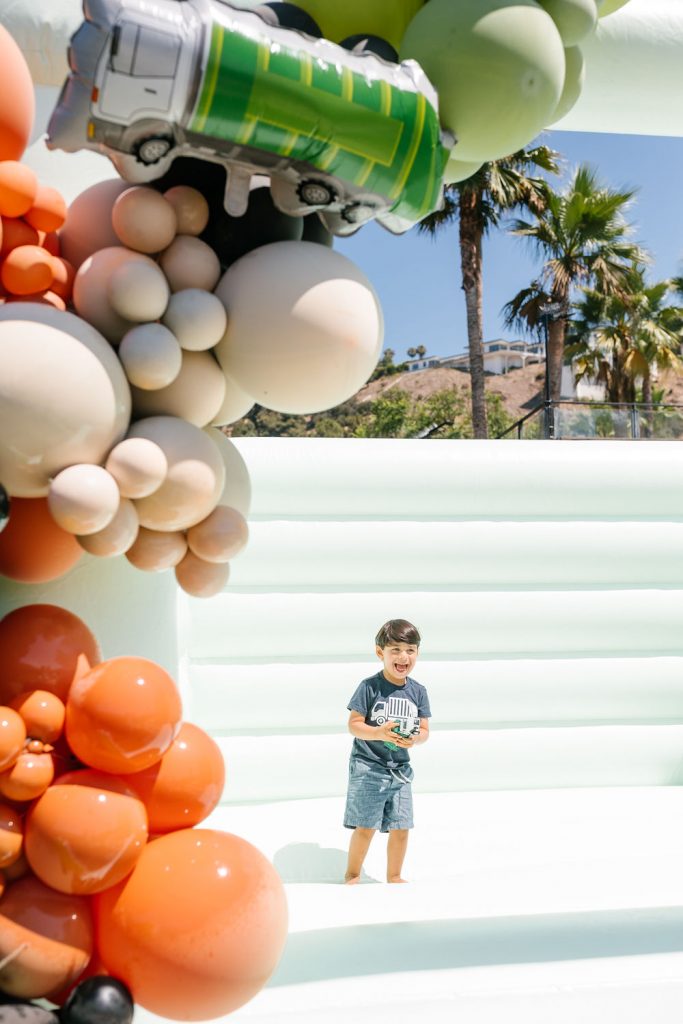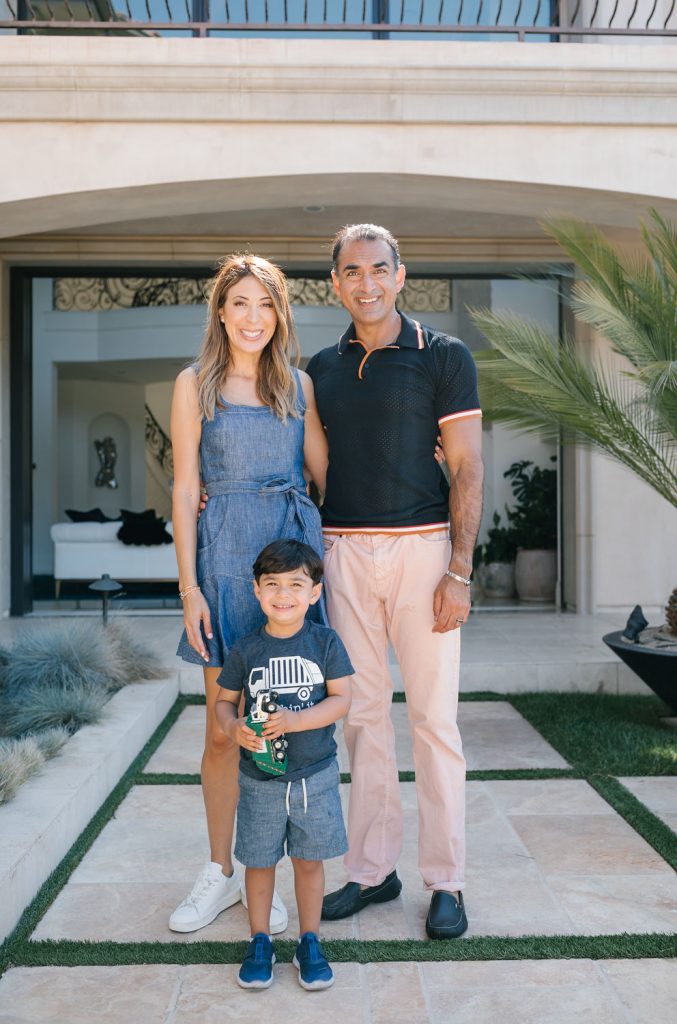 Shop this adorable party below!! We've got it all ready for ya!!

xx
Jacquelyn