I can't believe I am writing a back-to-school post right now!!! This summer FLEW by so quickly! Between all the camps, travels, and just all-around fun we've been having it went by way too fast. Alas, here we are, ready for another great year of school!

One of the great things my son Court's school focuses on that I love is kindness. They are constantly putting the message out to be kind towards others. It's something we all wish for our kids to be! It inspired my shoot that we are sharing today – Be a Buddy, Not a Bully! I'm so excited to share this shoot that encourages kindness and inclusiveness.
Keep scrolling to see all of the fun and colorful photos by Alison Bernier.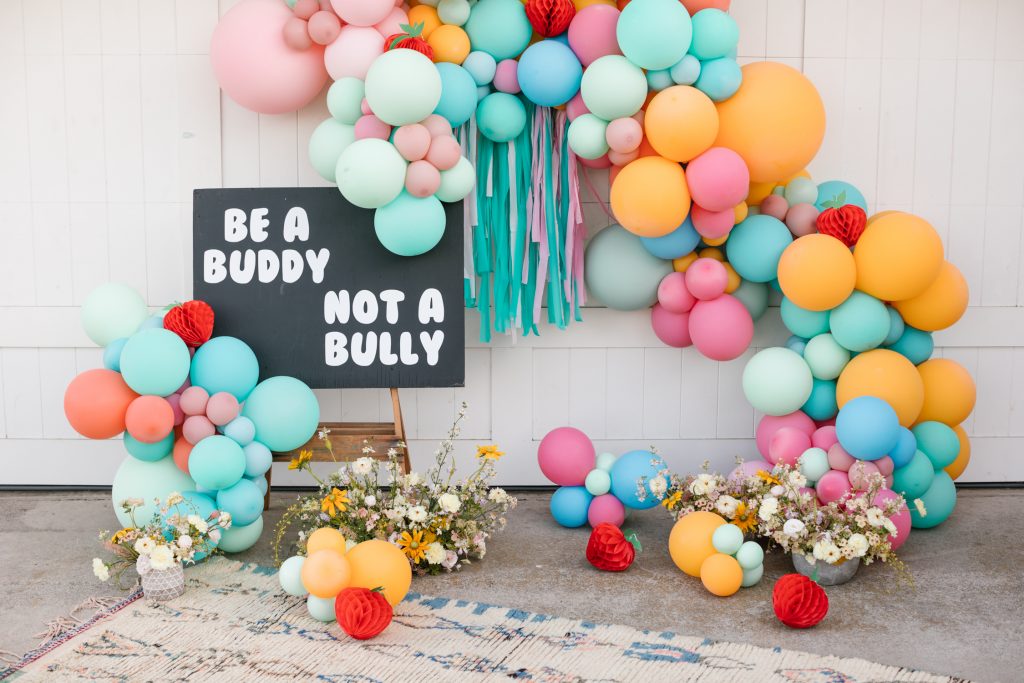 As usual, we are kicking things off with an invite!!! Our friend Courtney at Poppy Jack Shop never disappoints!! I love all of her details and how cute are those cookies?! Really Cute! Because Really Cute Sweets made them! More on those later…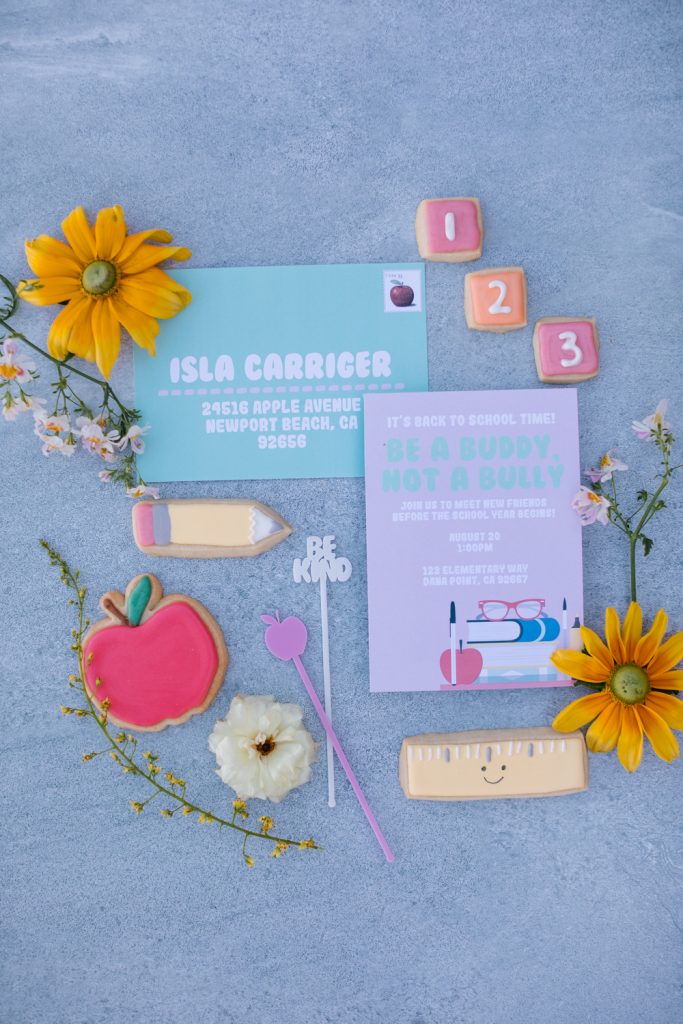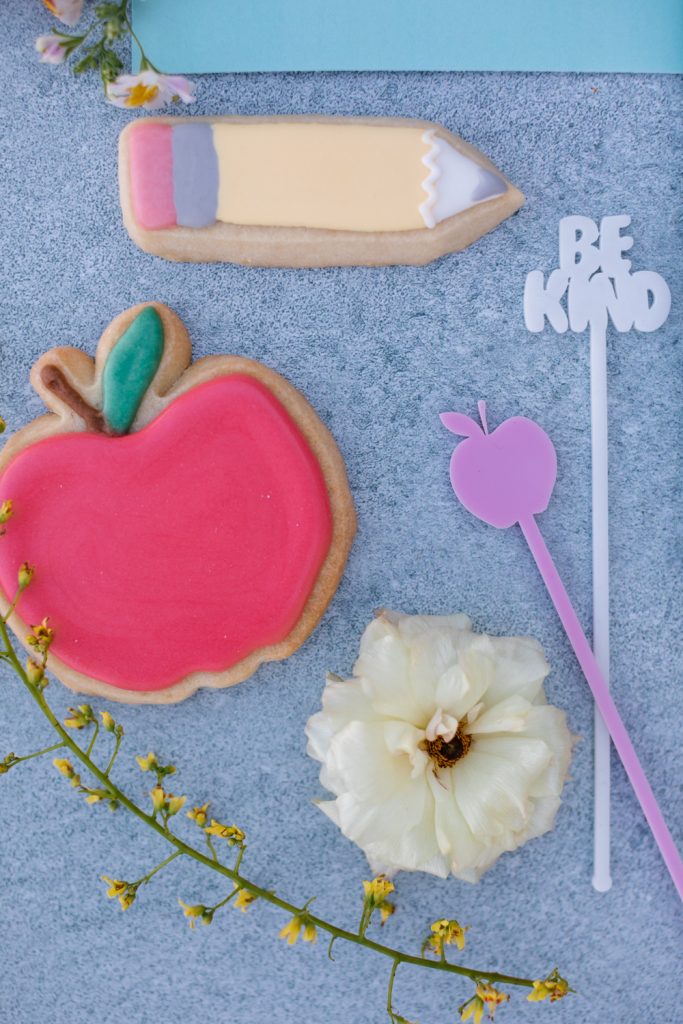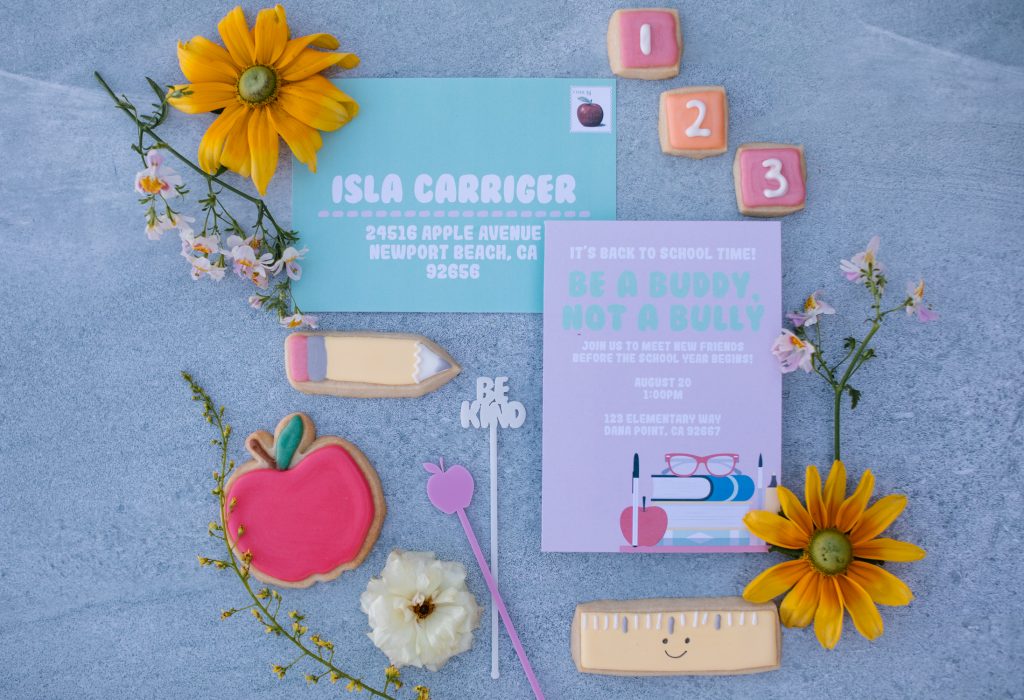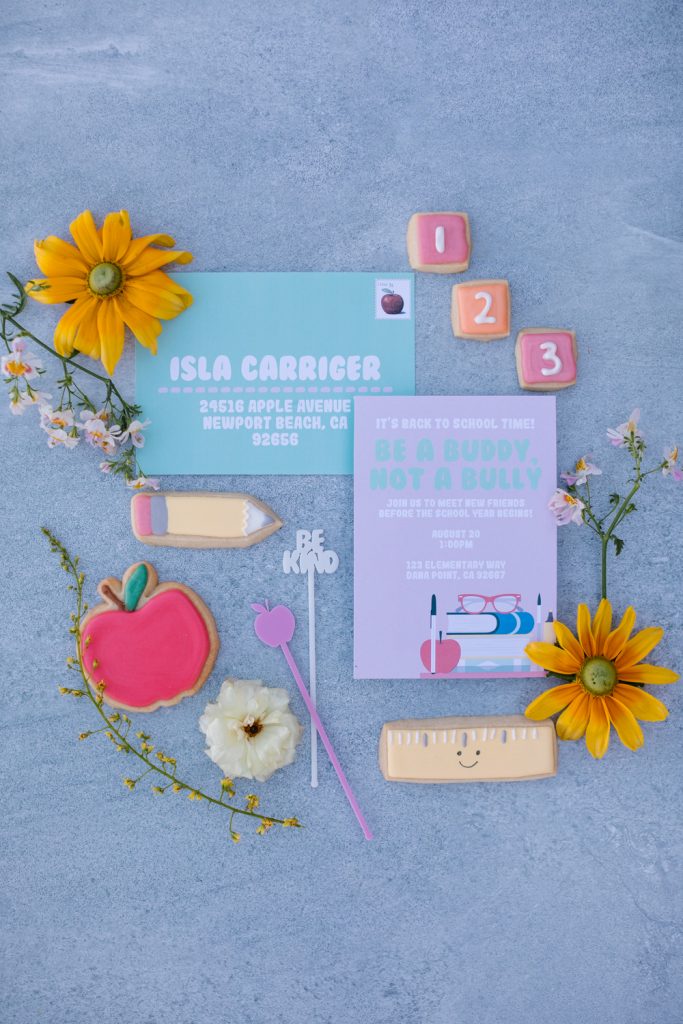 I love this sweet setup!!! In my front yard no less! So fun and colorful!! My girl Ellen from The Pop Shop did it again with the coolest balloon garland! She added fringe and these cute apples! Sweet Salvage Rentals brought over my favorite rug and all of the rentals. Including that chalkboard with our main message for everyone to see!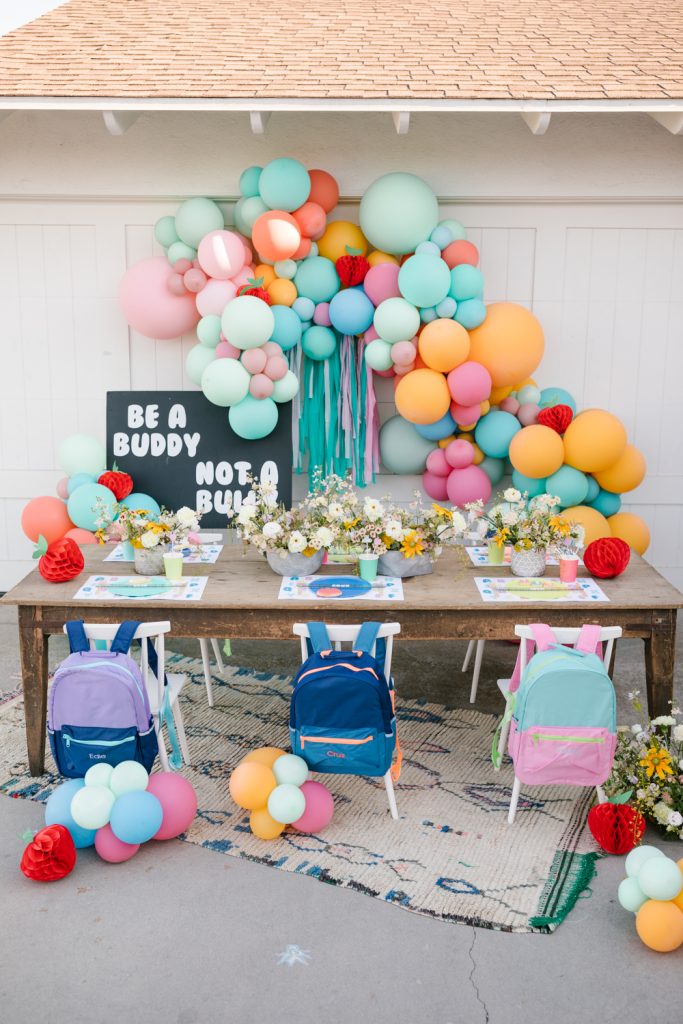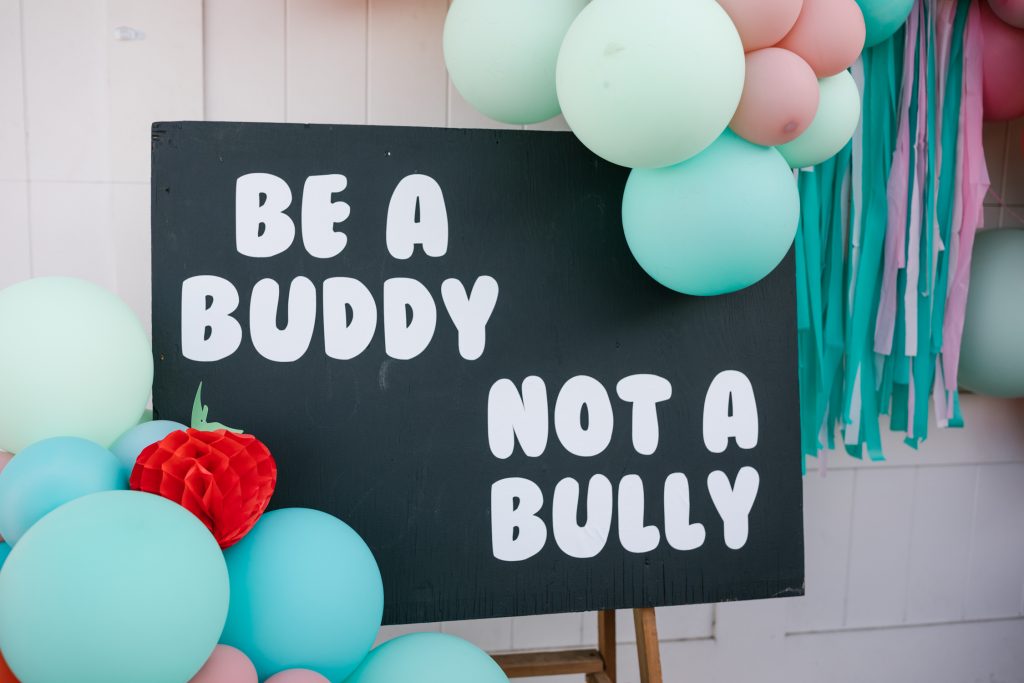 The gorgeous floral arrangements are by The Lamb & Poppy. They had the perfect touch of color and whimsy to add to our bright table! All of the tabletop goodies are from Oh Happy Day – my favorite!!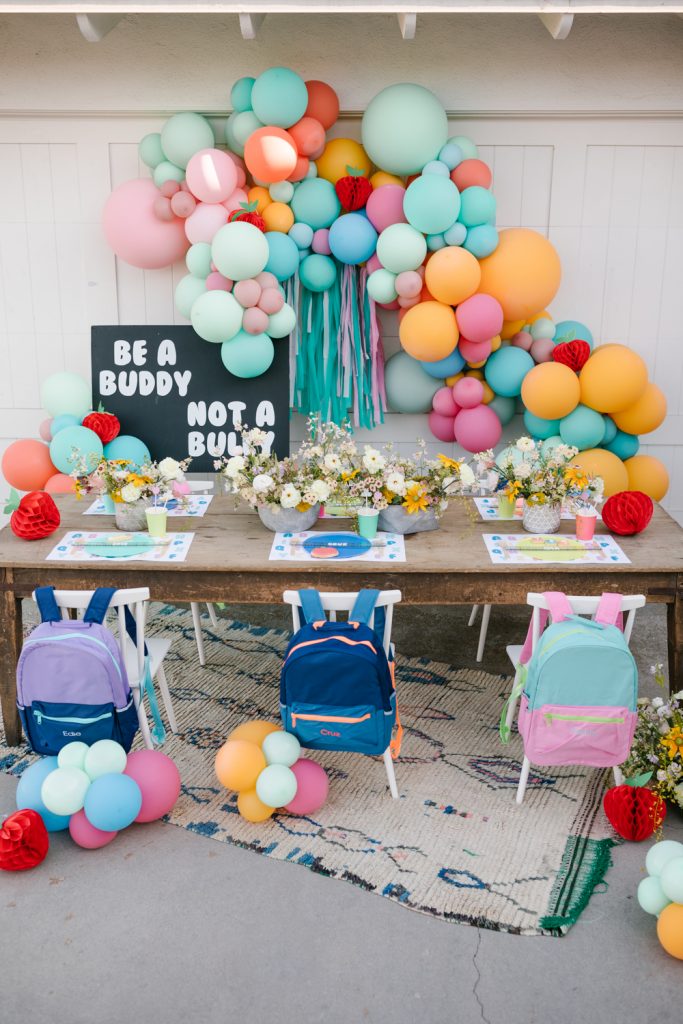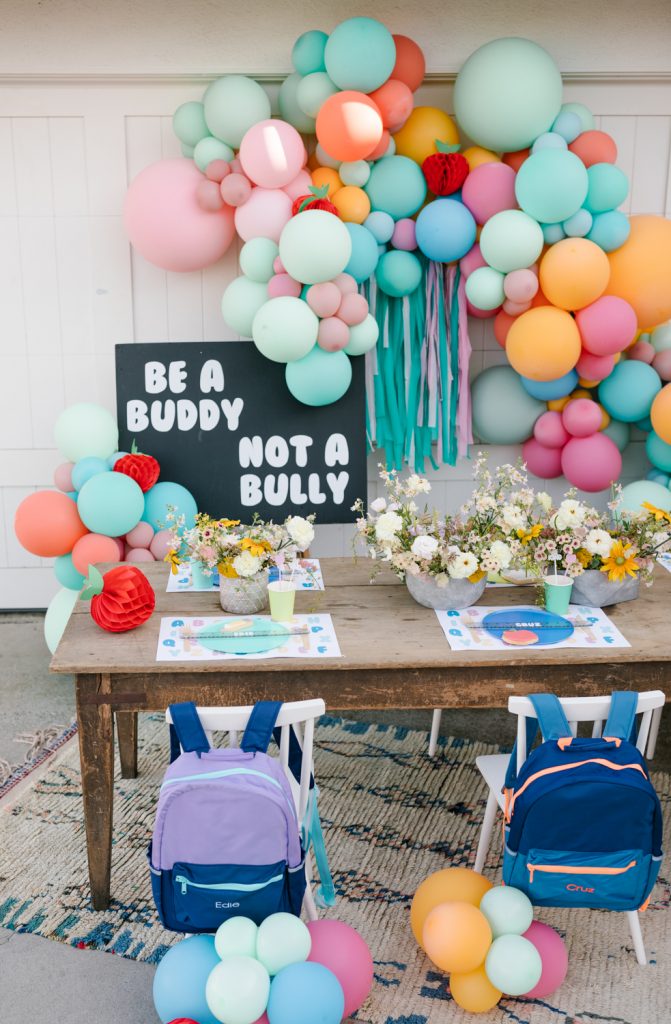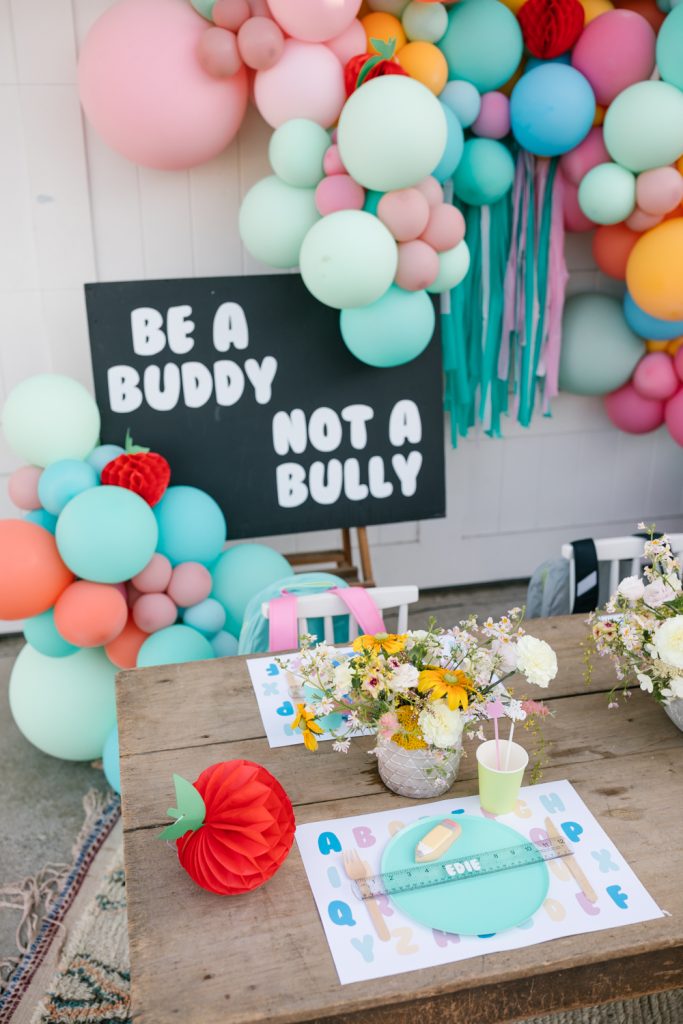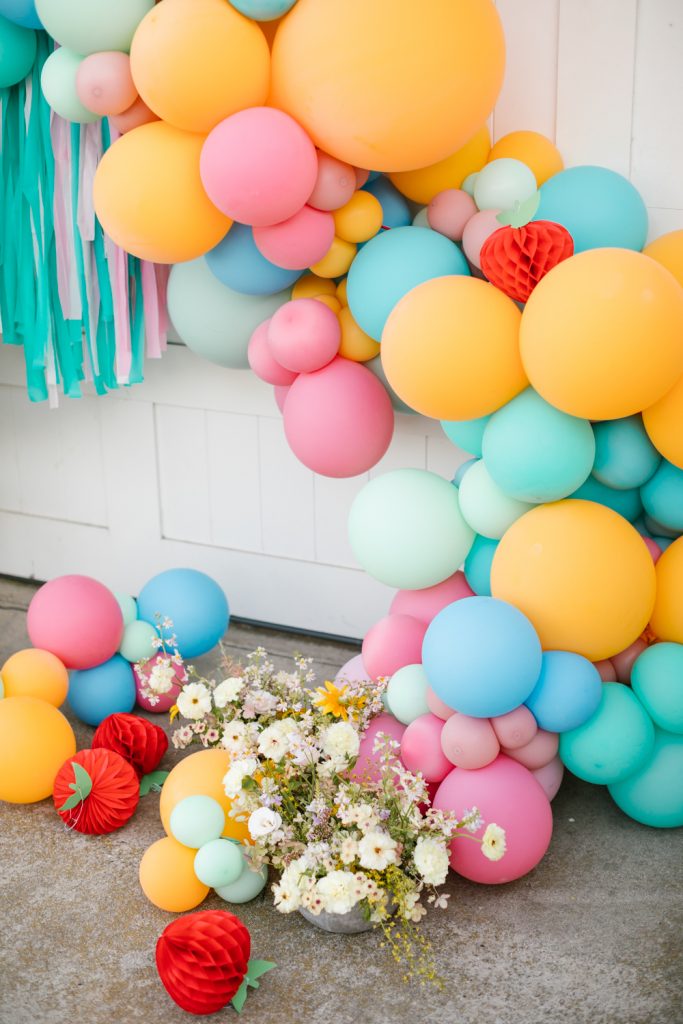 Showcasing those Really Cute Sweets cookies at each place setting! Wouldn't they be such a fun first day of school treat for your kiddos?! And those details by Poppy Jack Shop are spot on! From the custom stir sticks to the ruler place cards – each one is amazing!!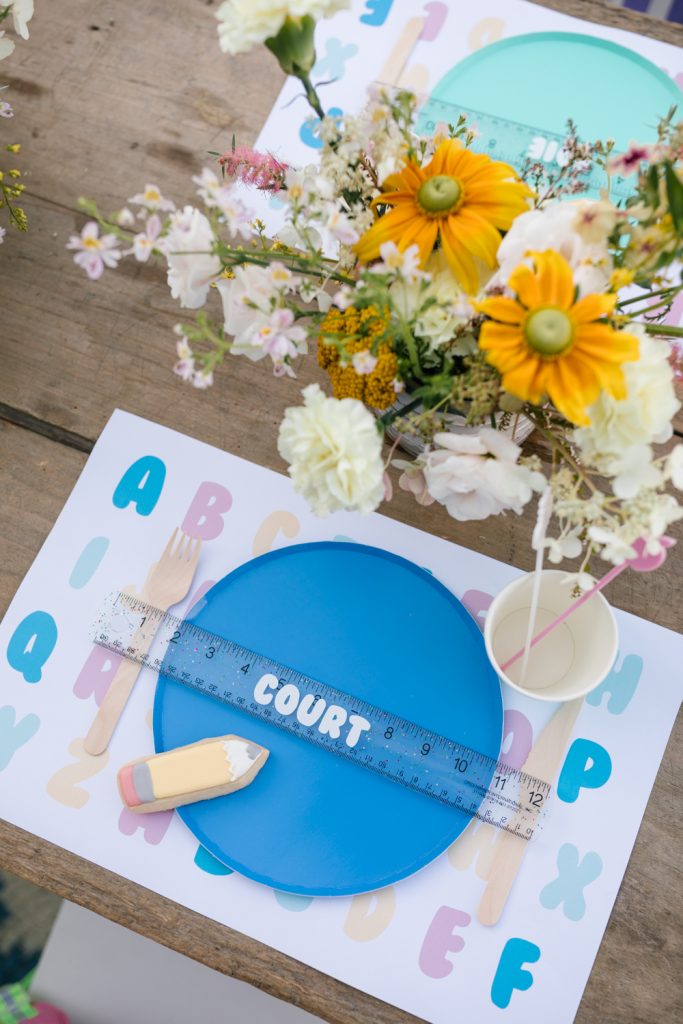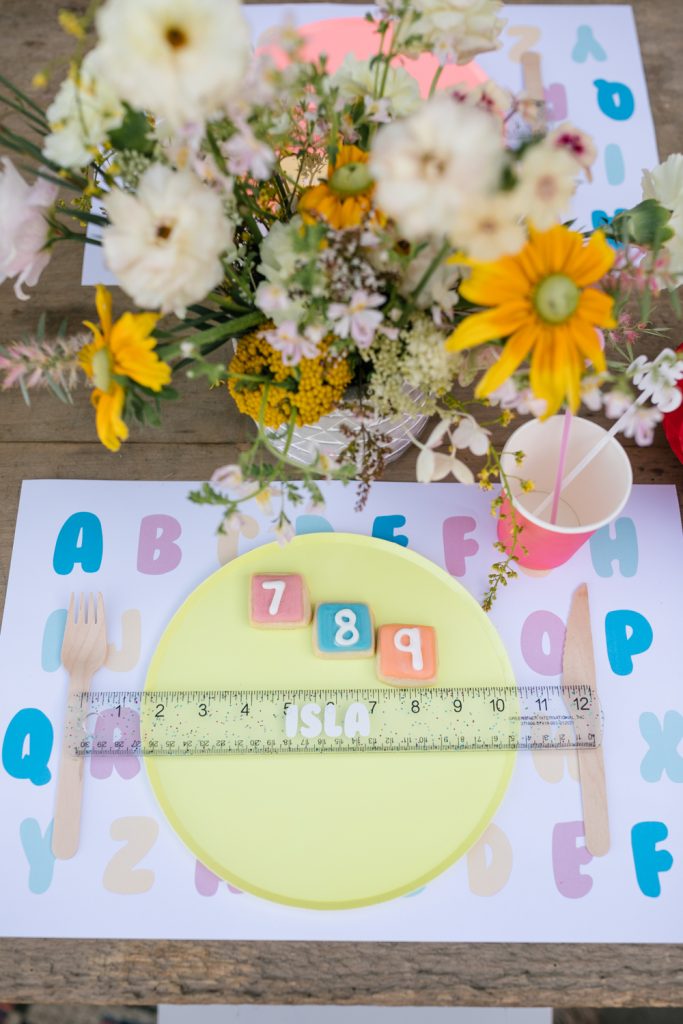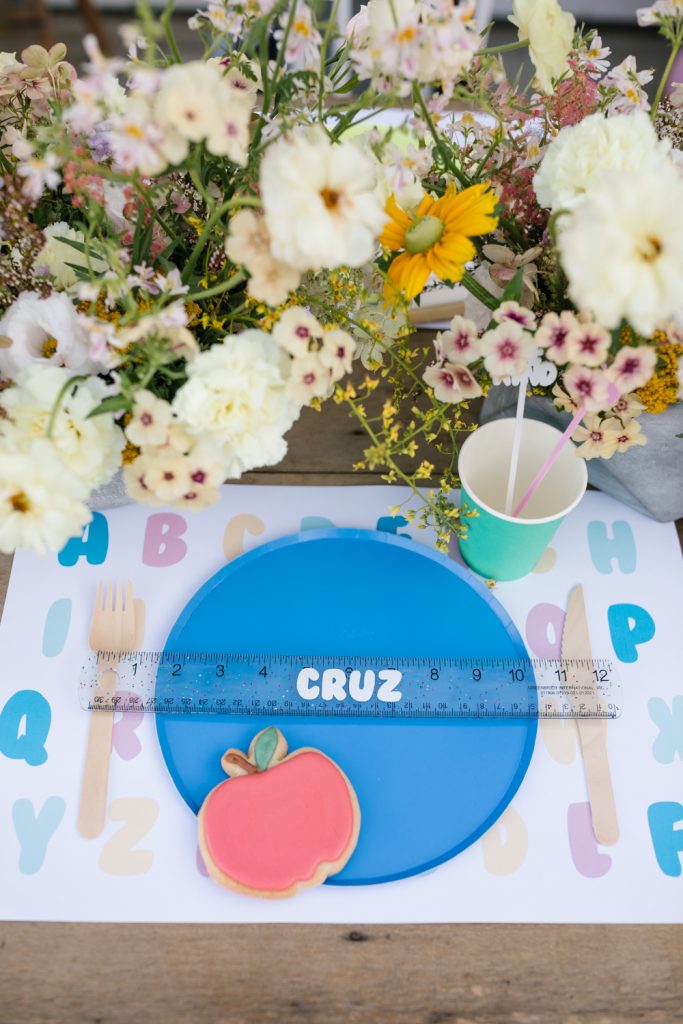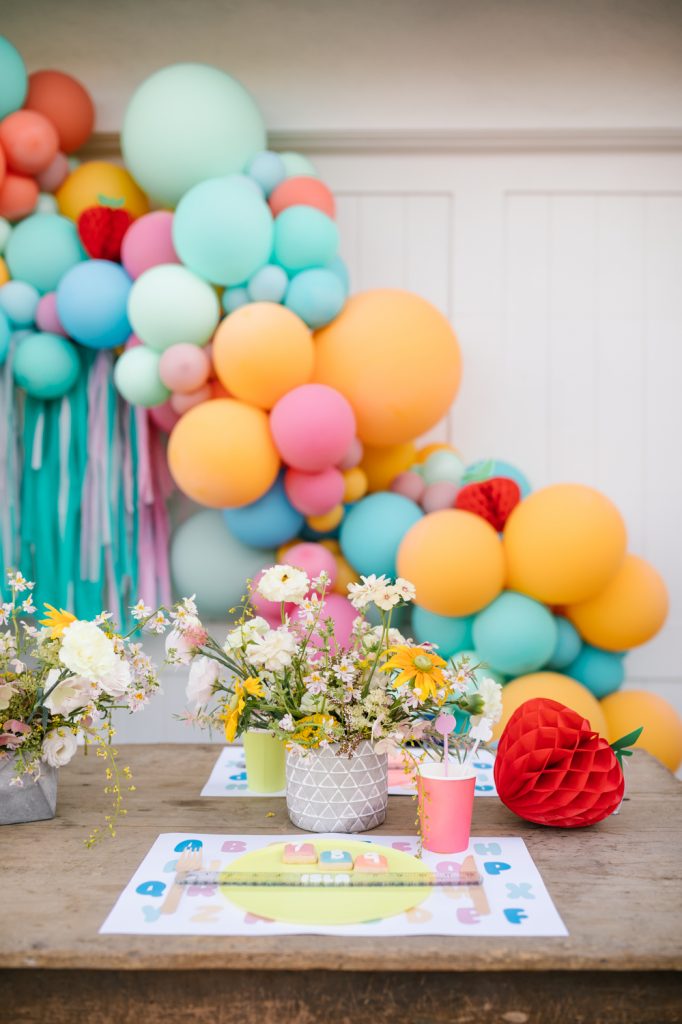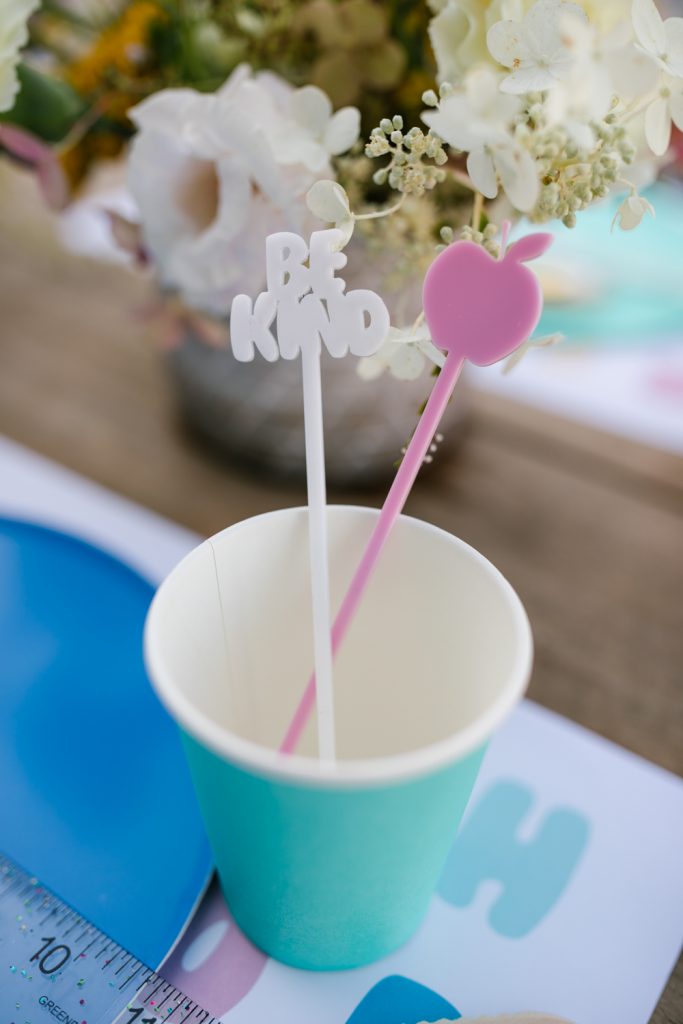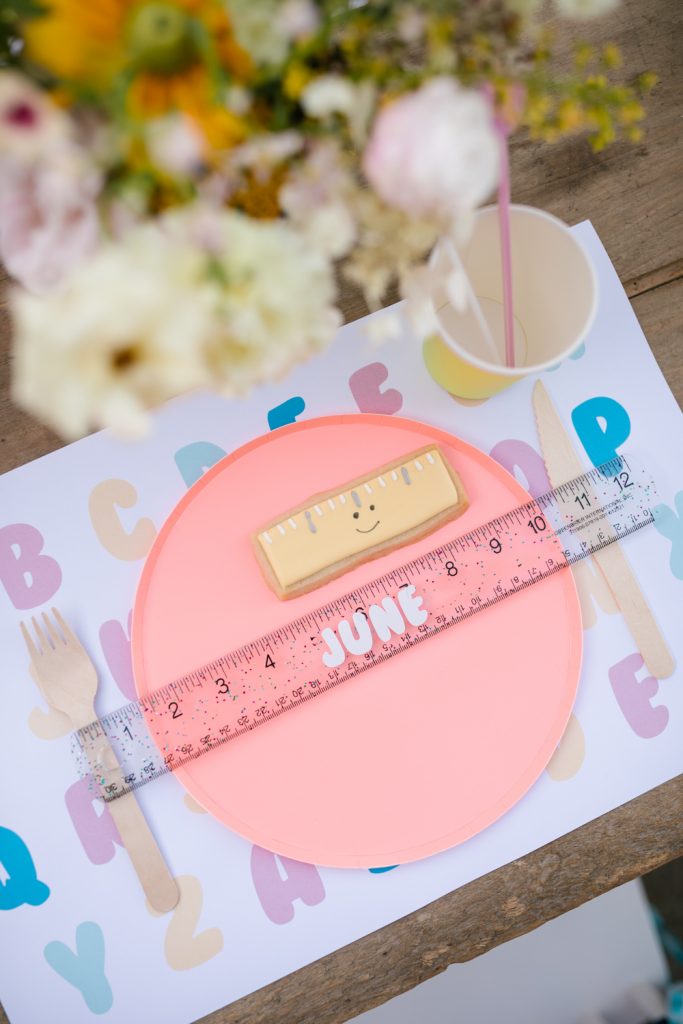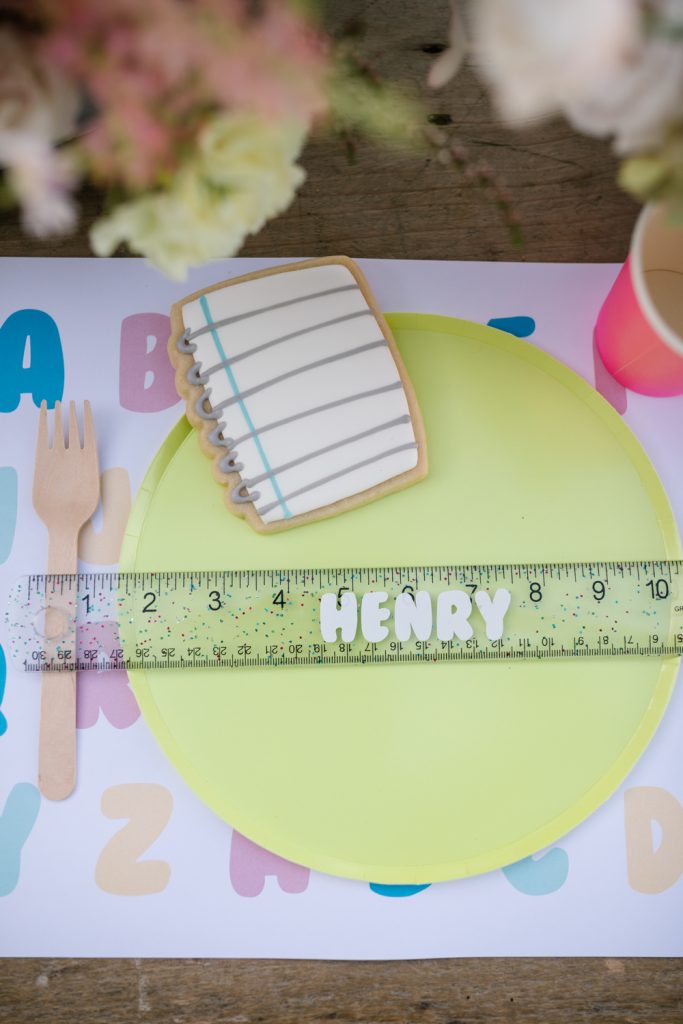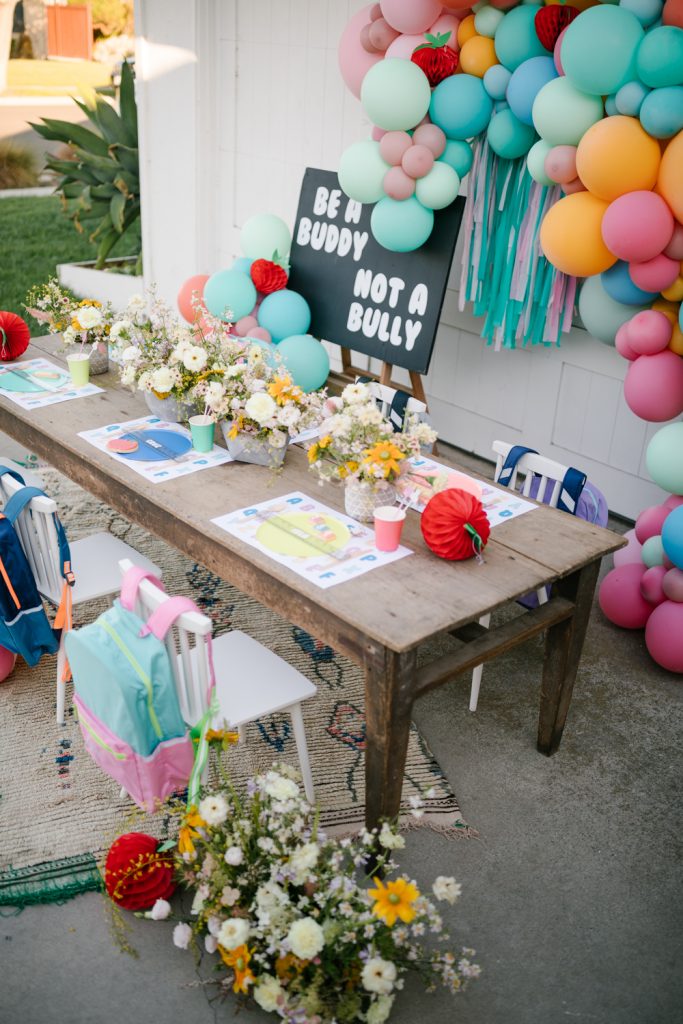 Now, how about those perfect backpacks?! My mom would always take us to get a new backpack and lunch box every school year and well, I'm following in her footsteps! As usual, Pottery Barn Kids has the cutest ones!! I love these modern options with such fun colors! And, they are all personalized as well! Now that's a mom win for sure!!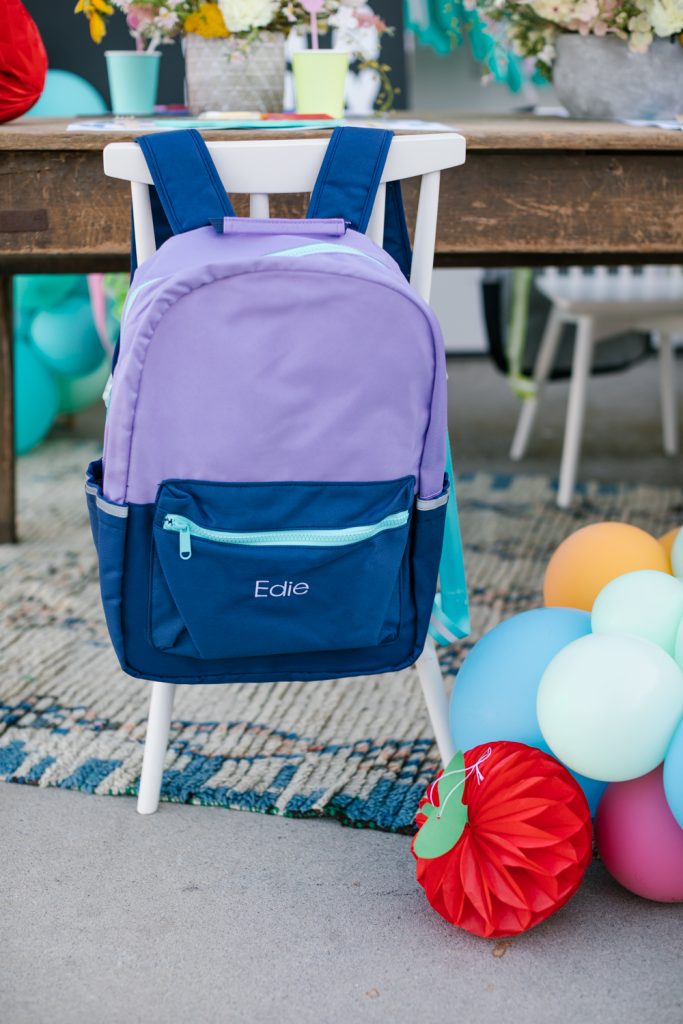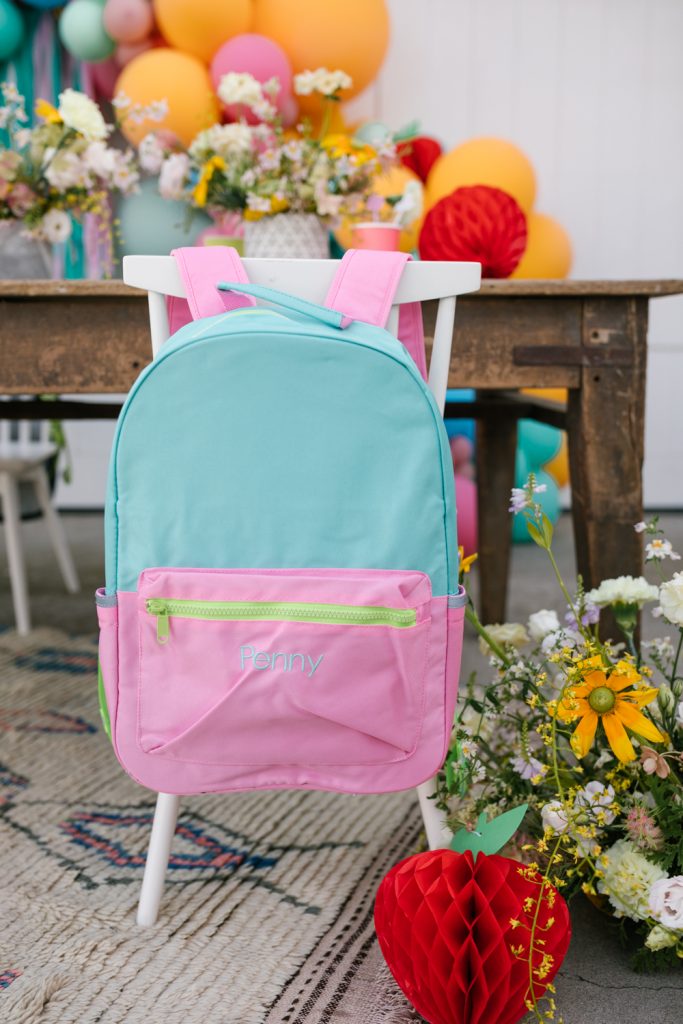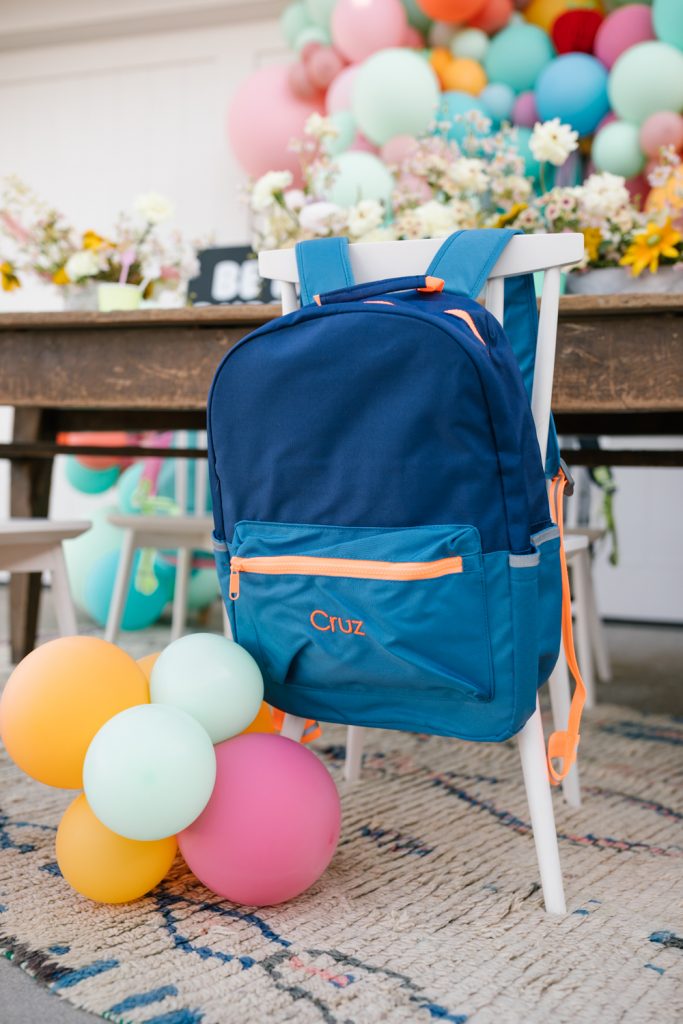 Because I'm super extra – I had Poppy Jack Shop make two different invites for this party! I know, I know – so extra… But when she showed me two options I couldn't decide!! I loved how this one showed inclusivity and had to add in Art 2 The Extreme's crayons that fit our theme perfectly! Could they be any cuter?! I always love gifting her fun personalized pieces – another great first day of school surprise!!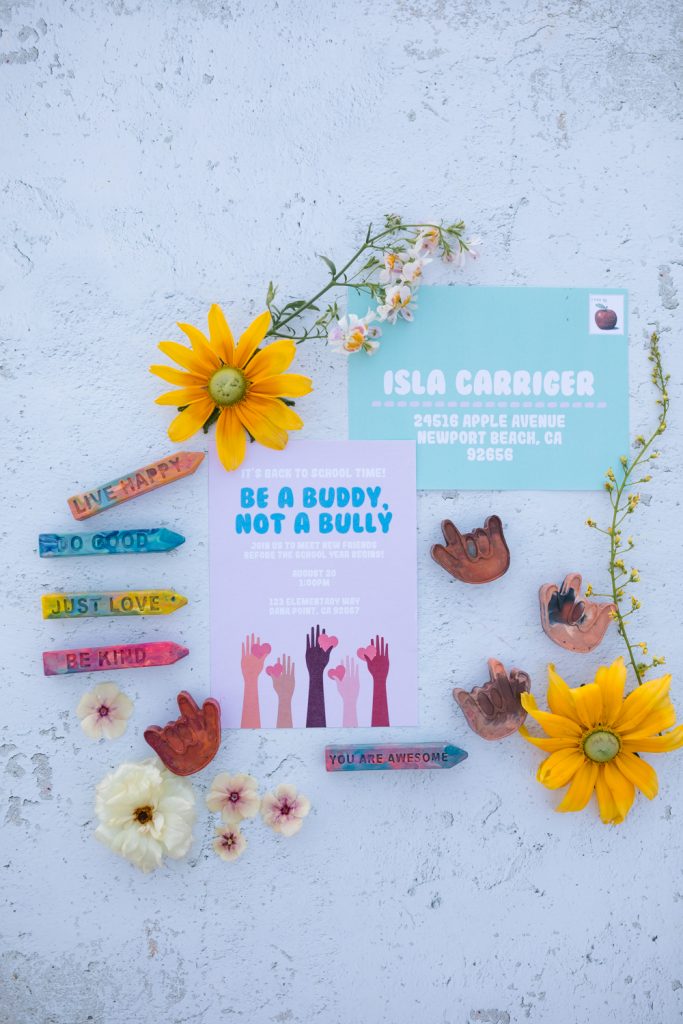 And how cute is this sign?! Plus, how true is the statement?! Would be so amazing in any kid's room!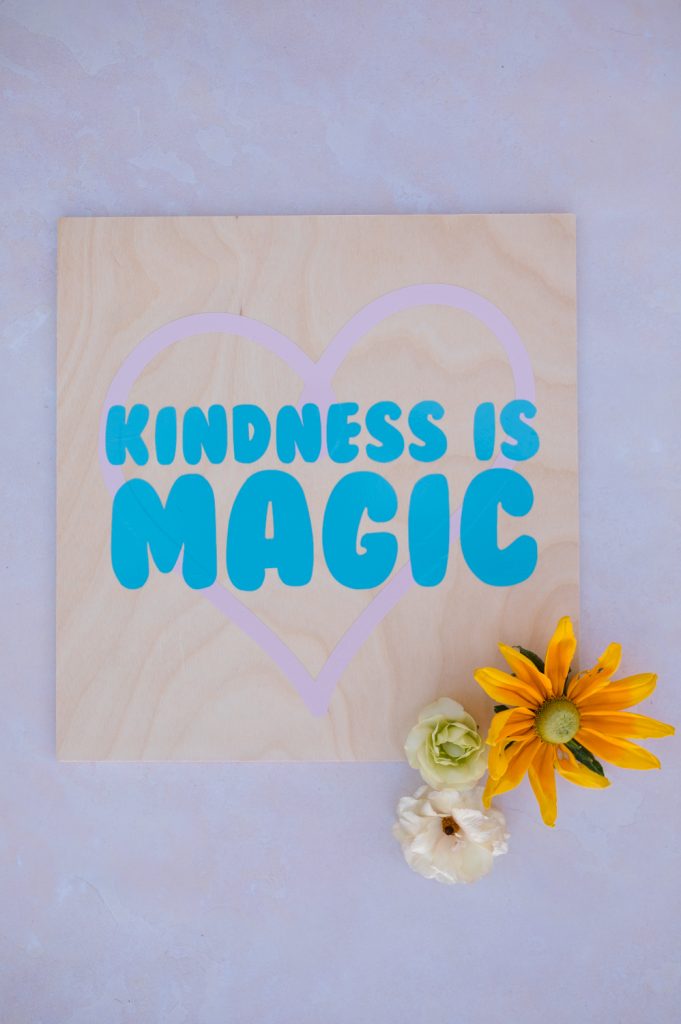 Take a look at Art 2 The Extreme's crayons in action! The words she uses on her crayons are perfection and so encouraging for any age!!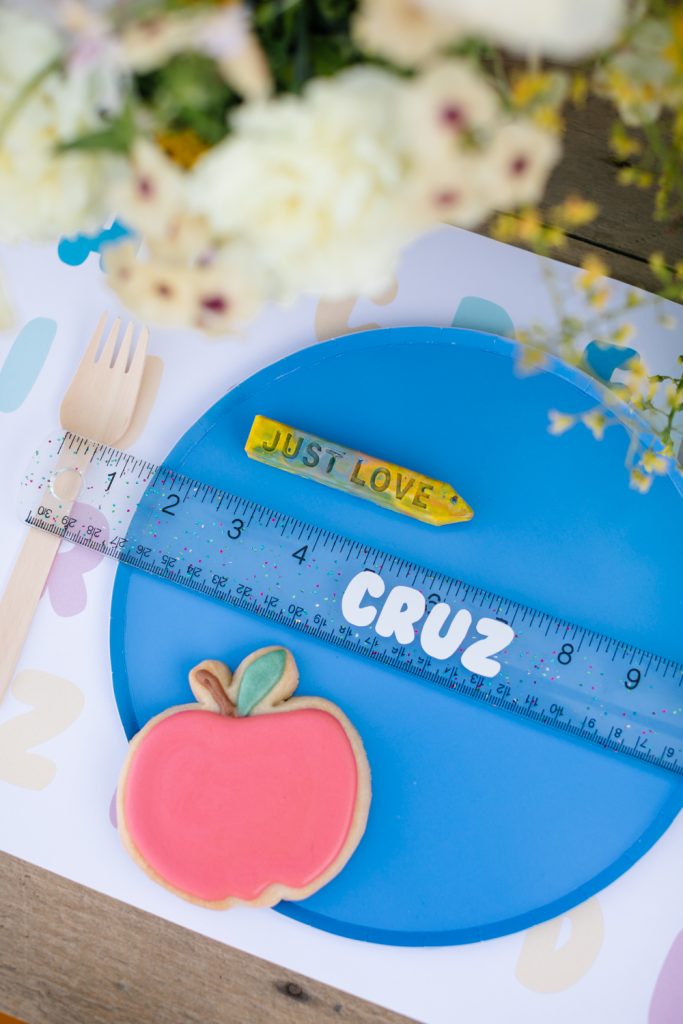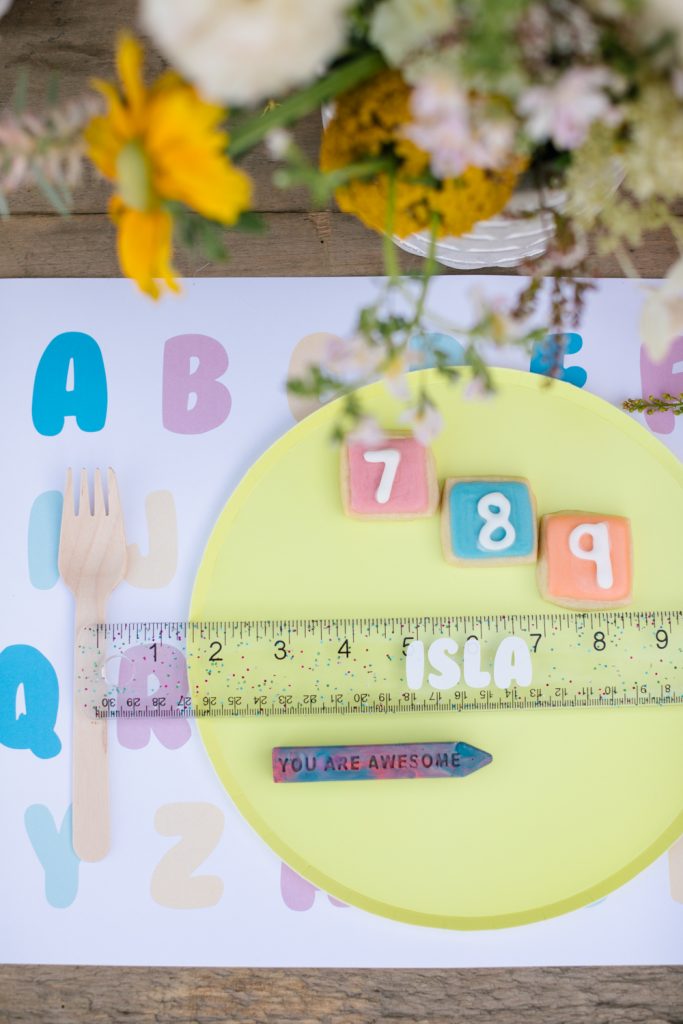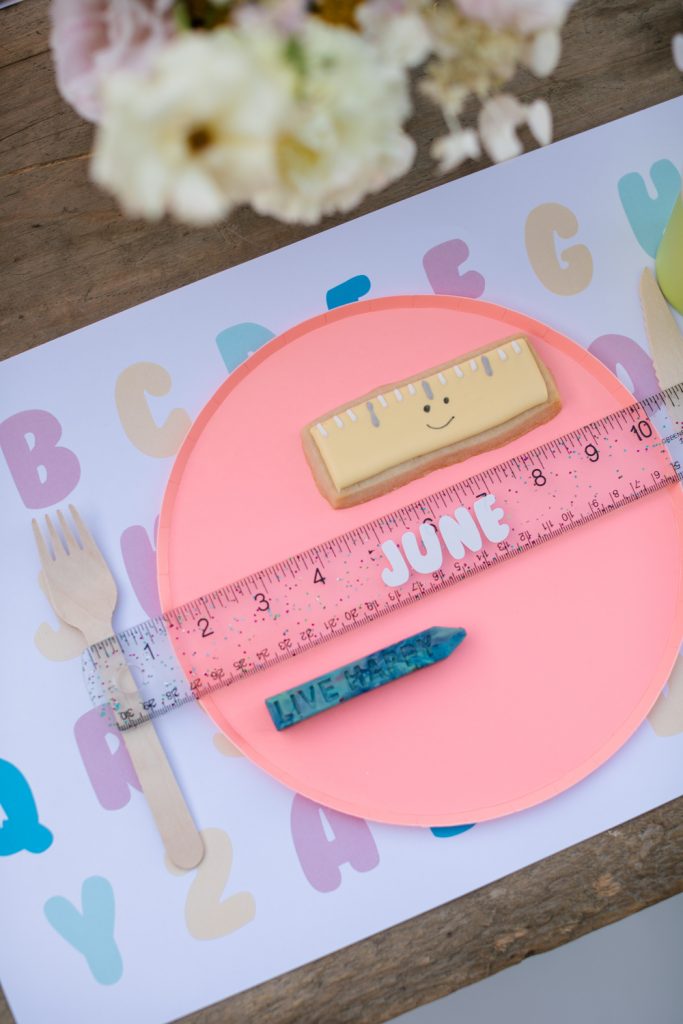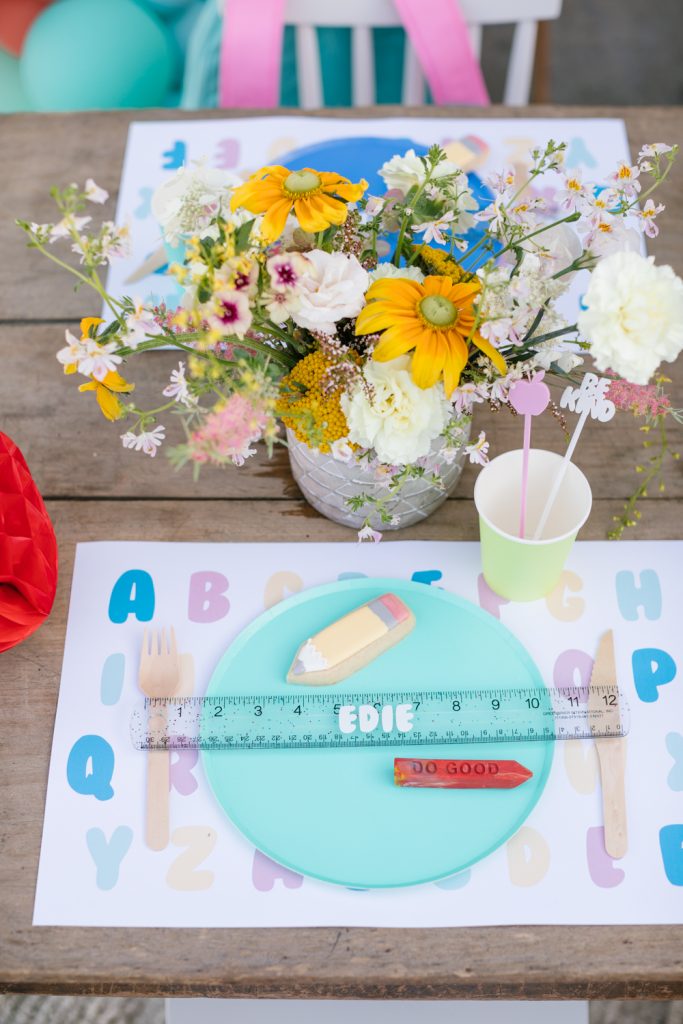 Hopscotch cookies for the win!!!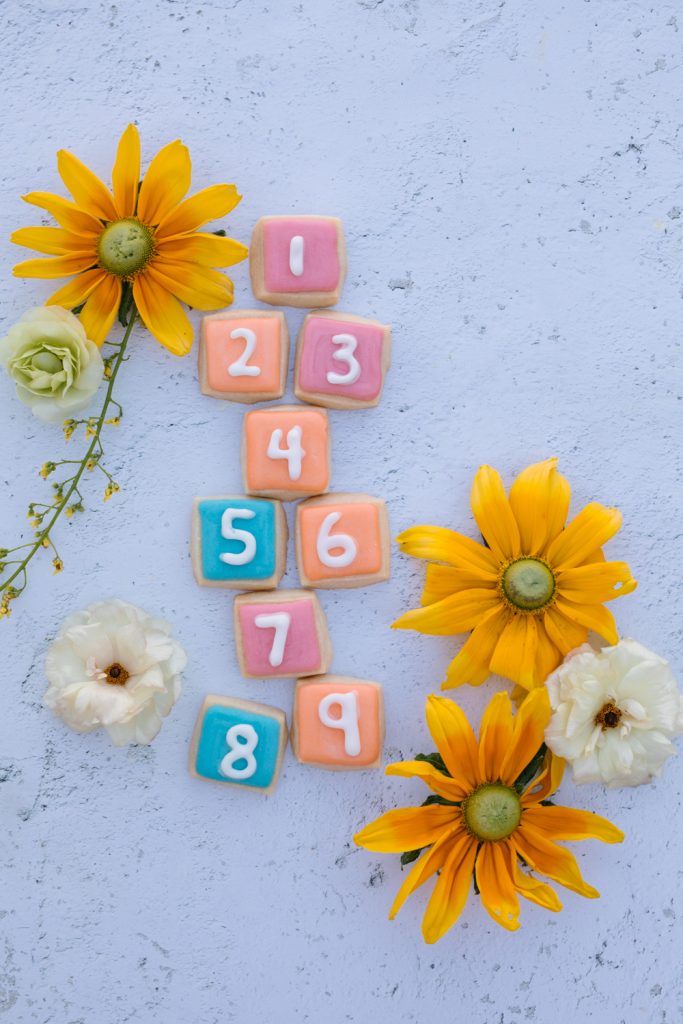 Now to add in a bunch of cute kiddos!!!! I don't know if these guys are ready for school, but us parents are!!! Haha! I will miss our fun adventures day in and day out BUT a routine is very nice too!!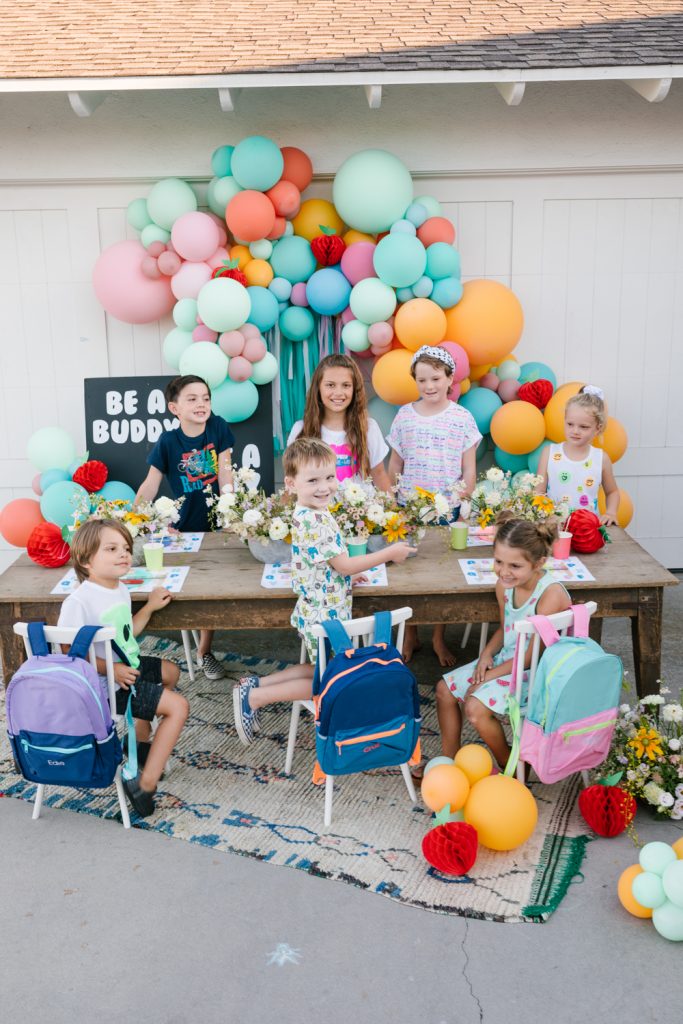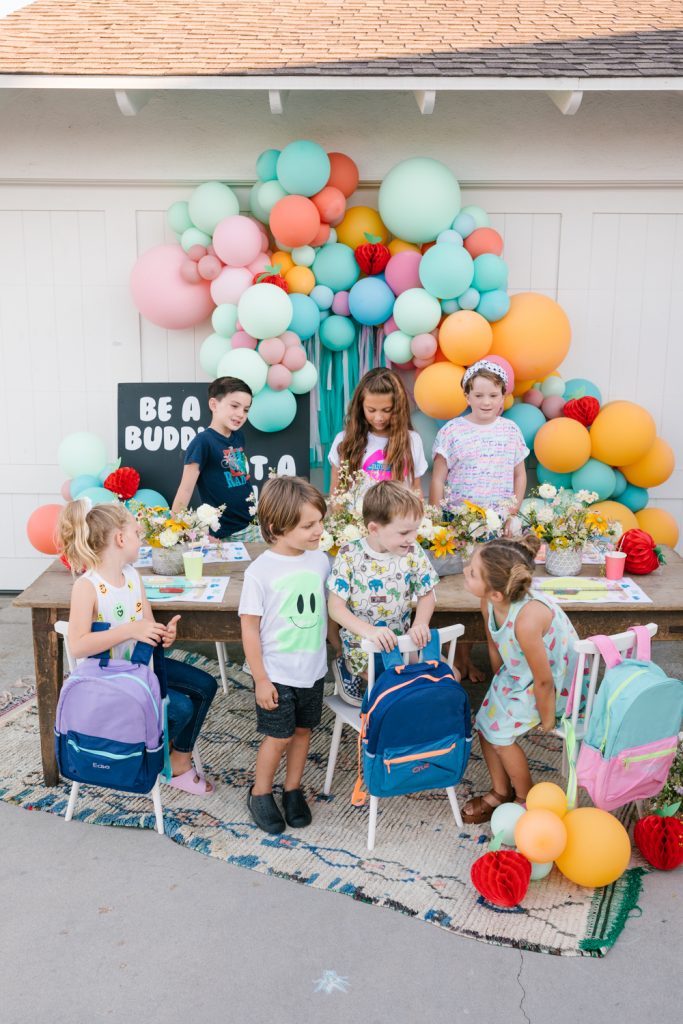 These cuties are decked out in Chaser Kids! You know we love this brand so much!! The softest and cutest tees for kids and adults EVER!!!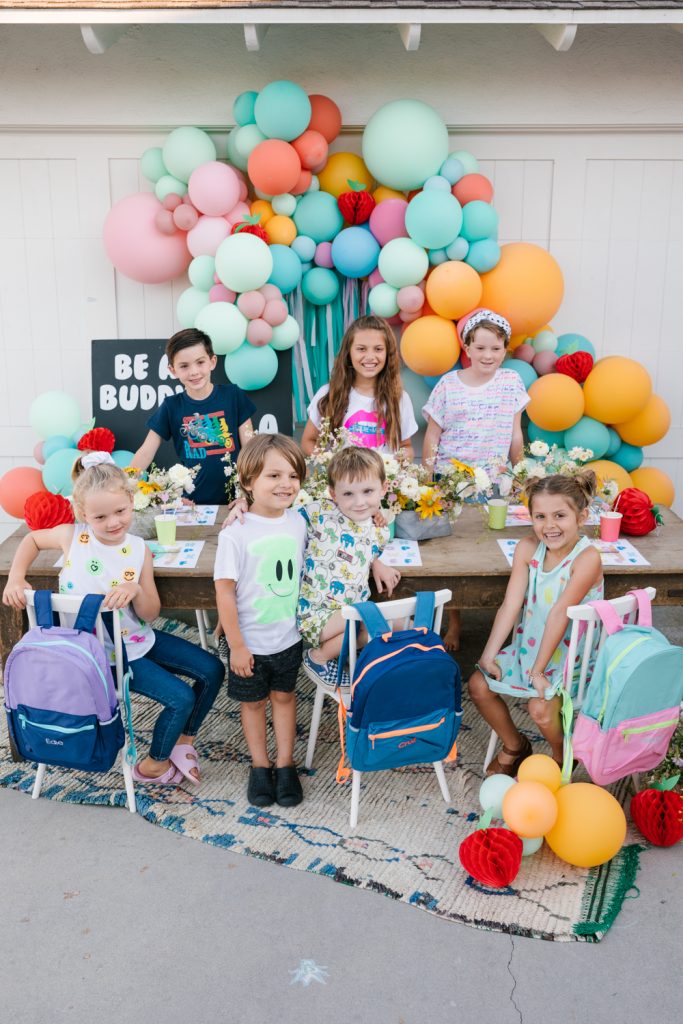 Here are the big kids!!! I can't believe these girls are going into 4th grade!!!! They are two of the sweetest and most talented kids I know!! Edie and Olivia!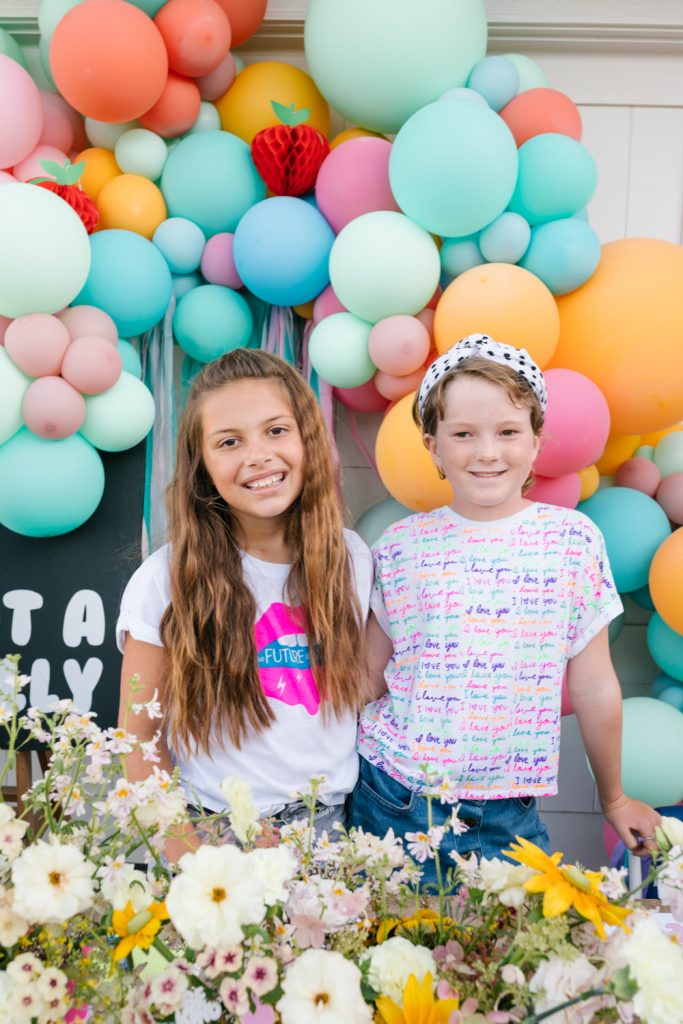 Miss Penny is going into Kindergarten!!! This one is gonna take her new school by storm, I just know it!!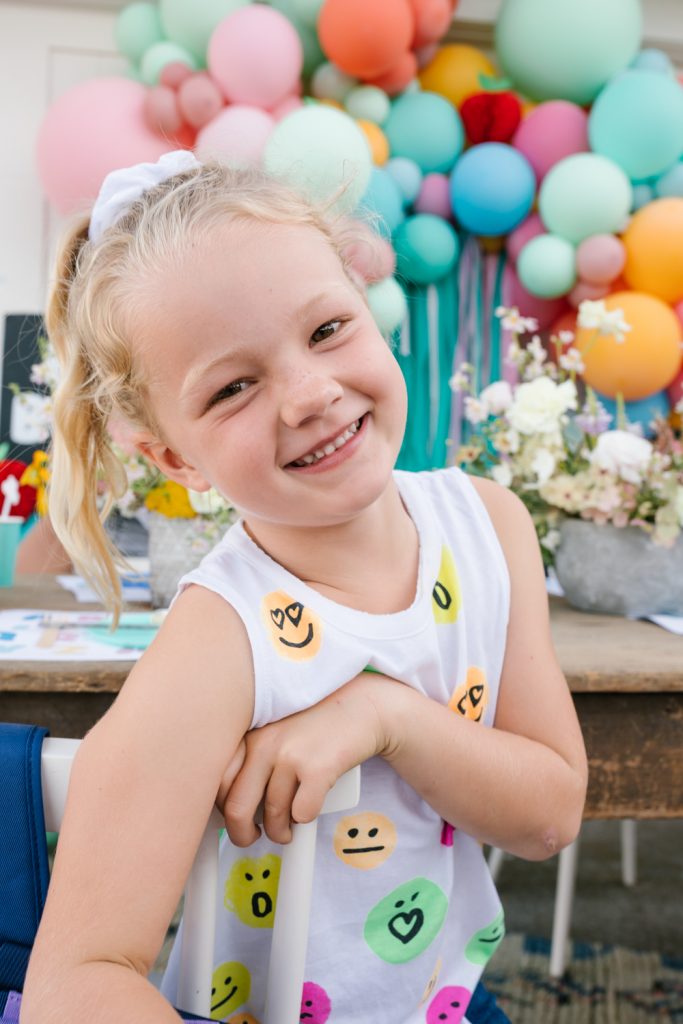 Big Boy Henry is going into TK!! He's so darn handsome I can't even handle it!!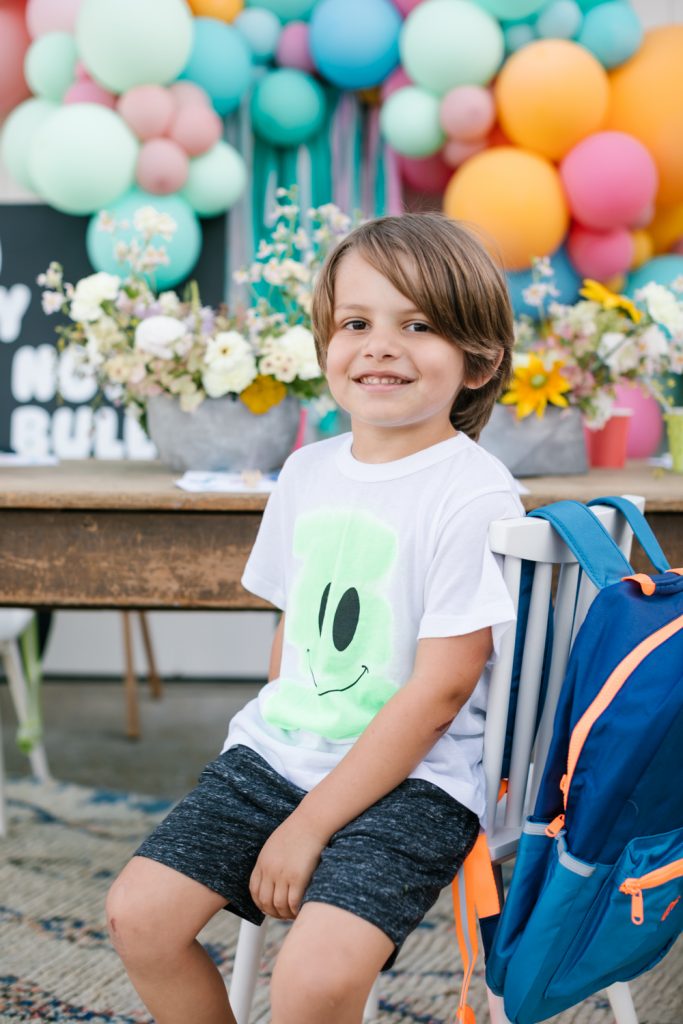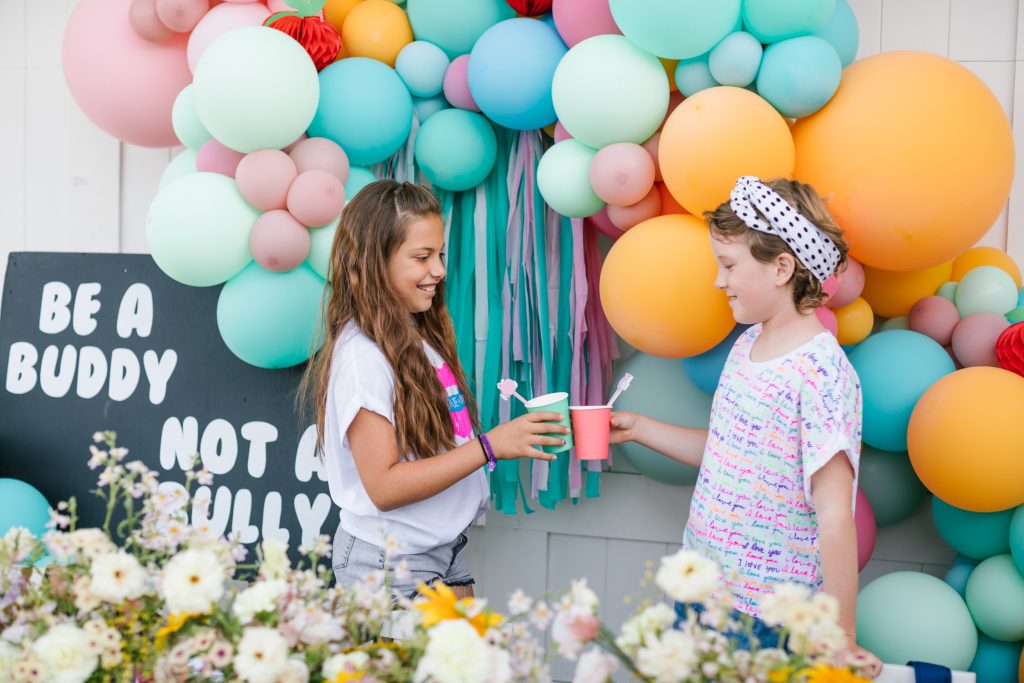 These two crazies… Definitely the wildest of the bunch! They are doing the macarena here… Lord help us!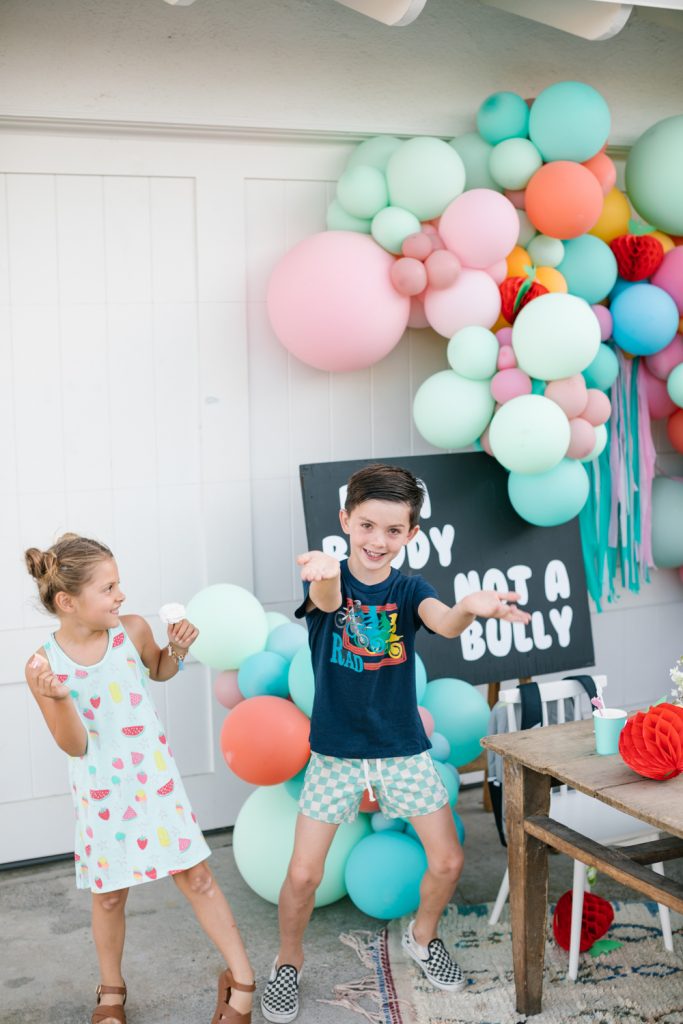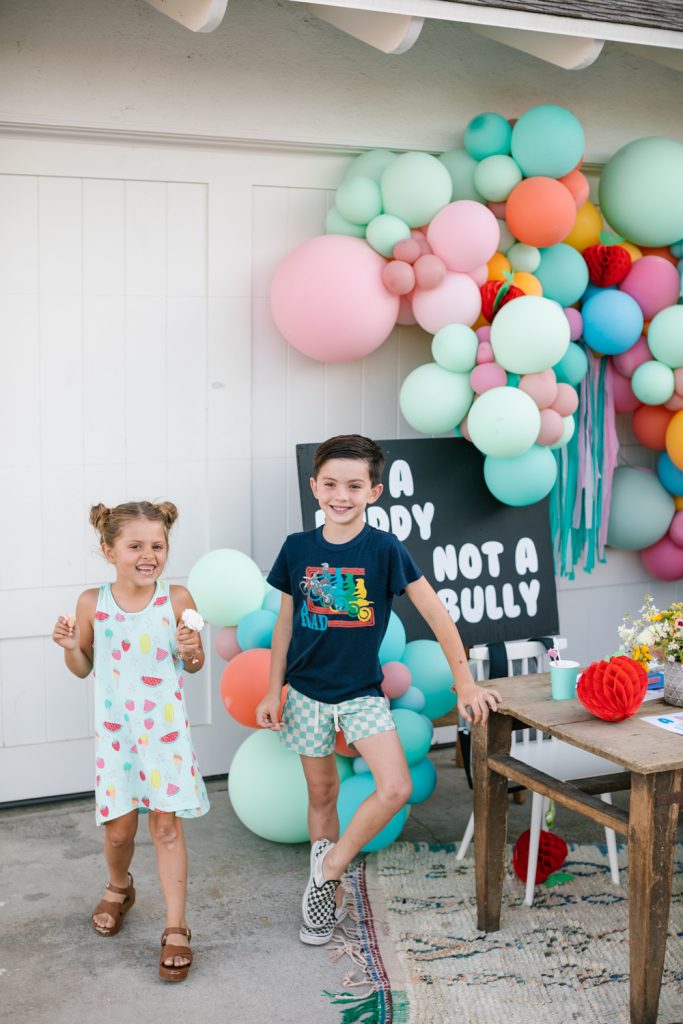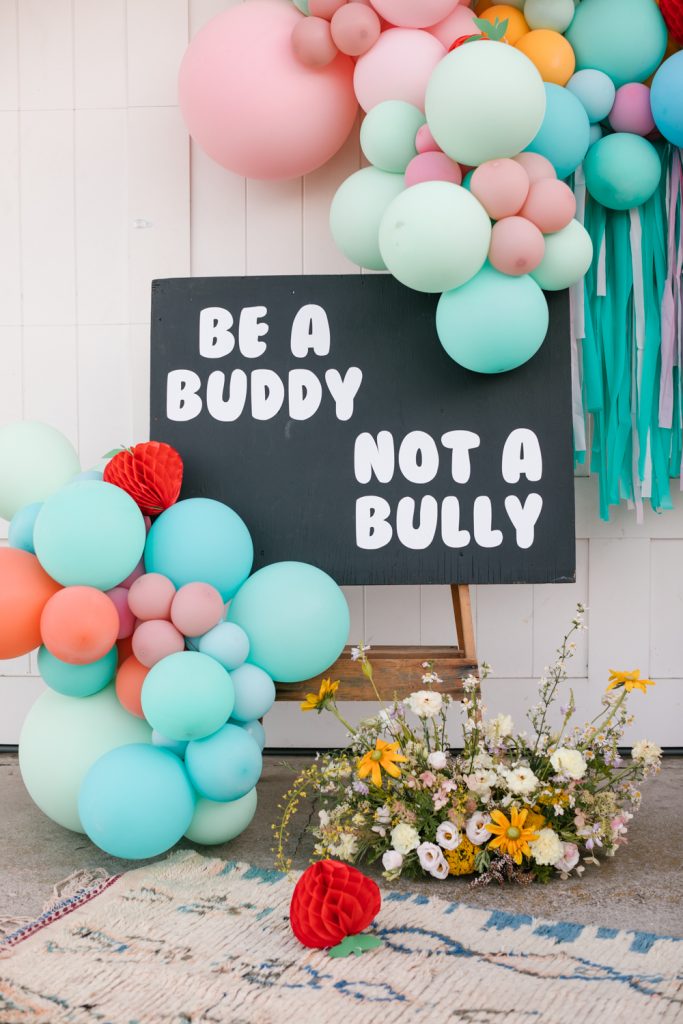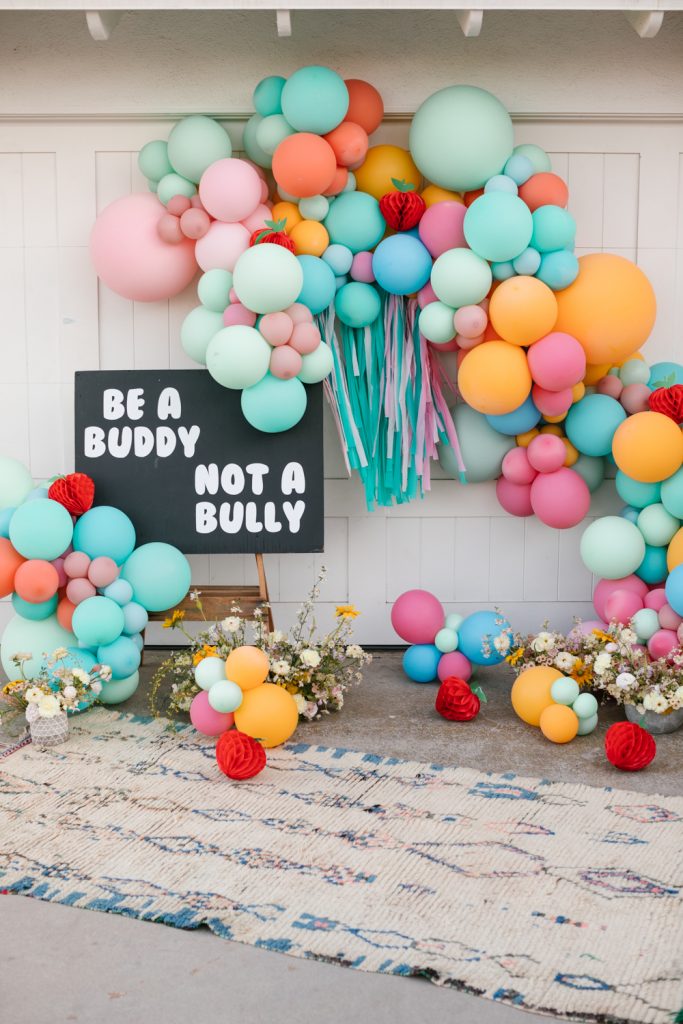 Love these two sisters!! They are looking so cute sporting their PBK backpacks and lunch boxes!!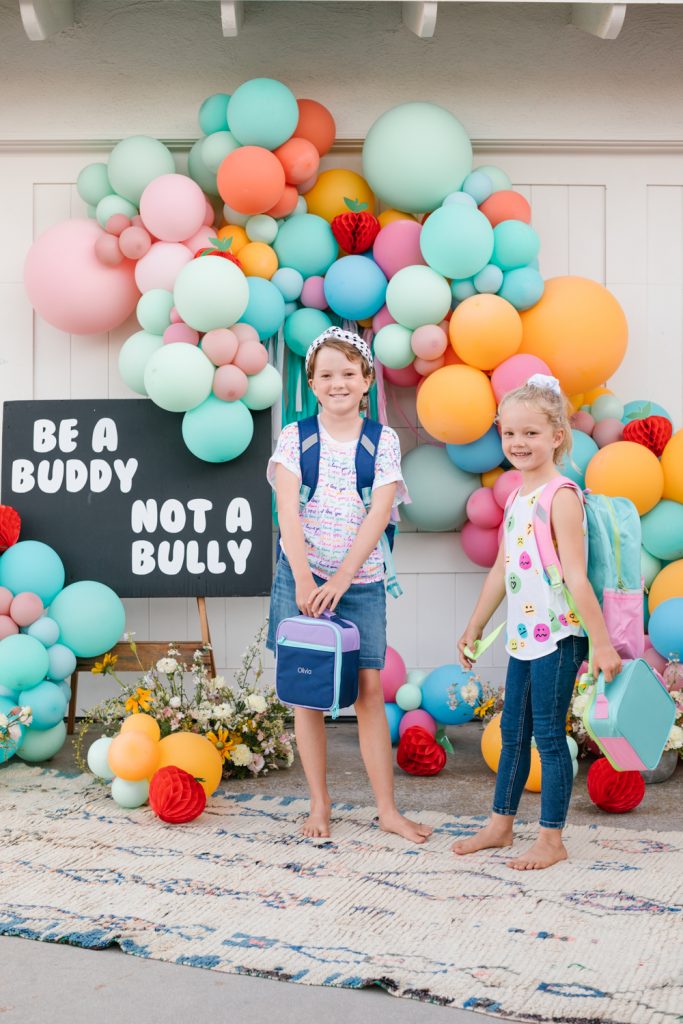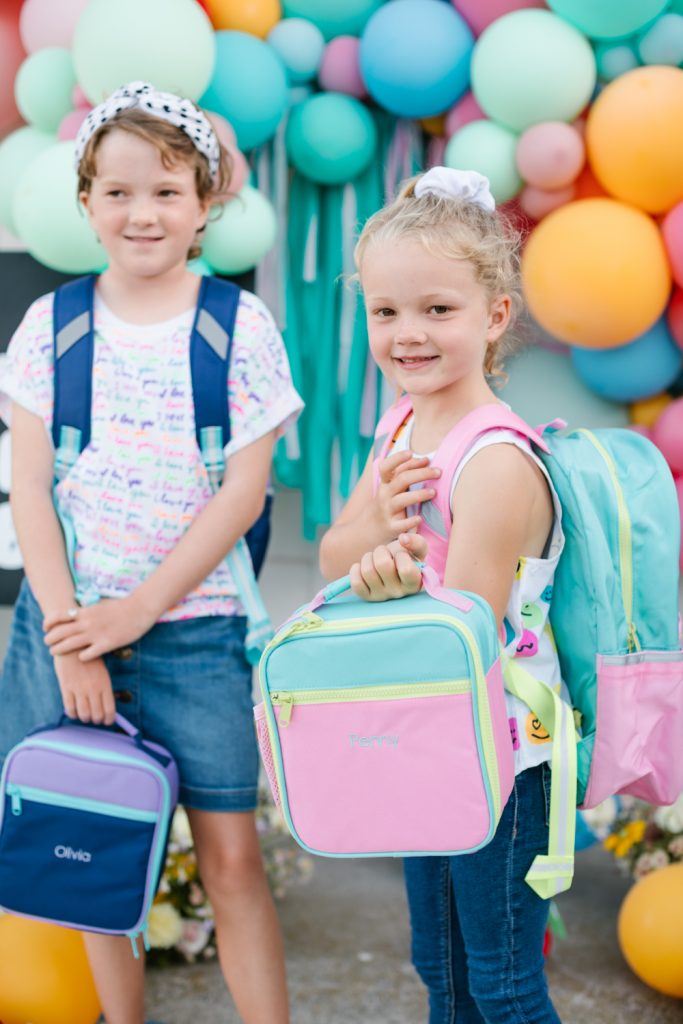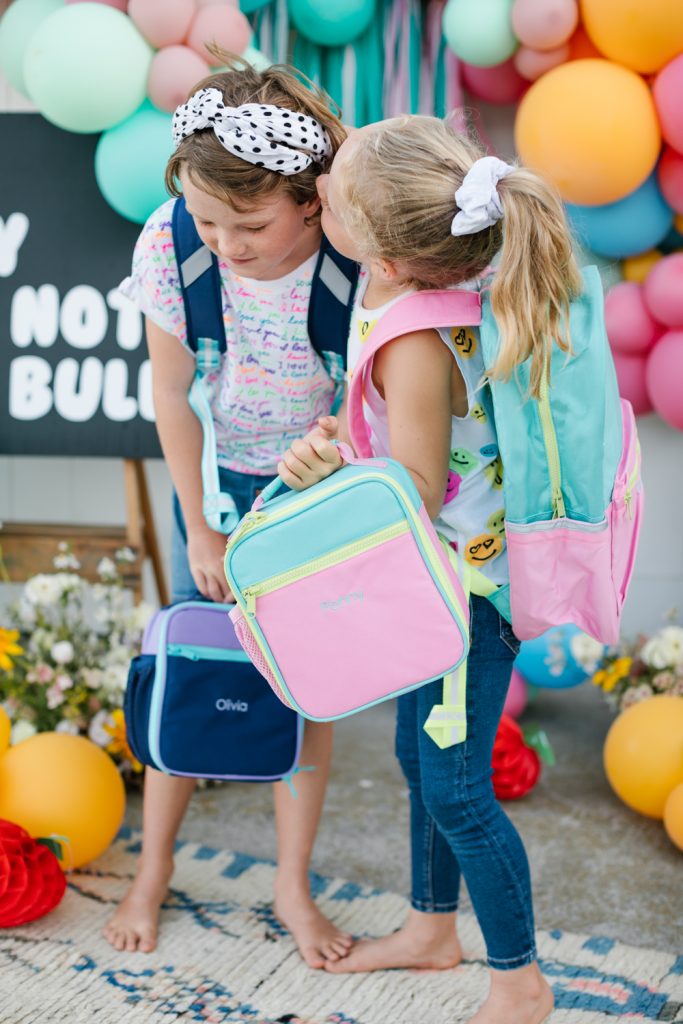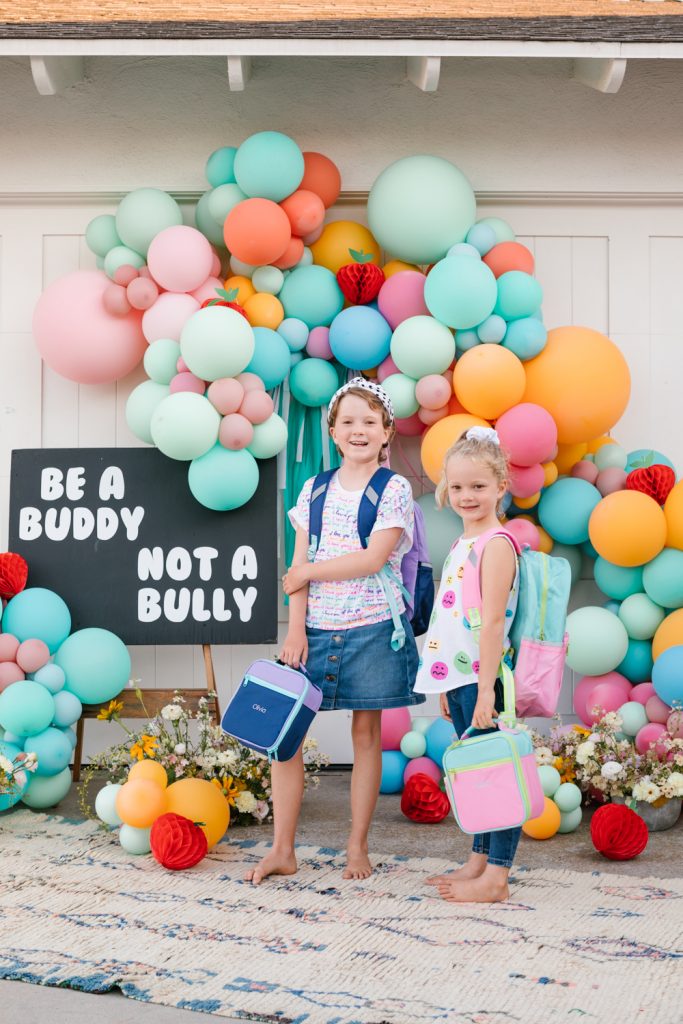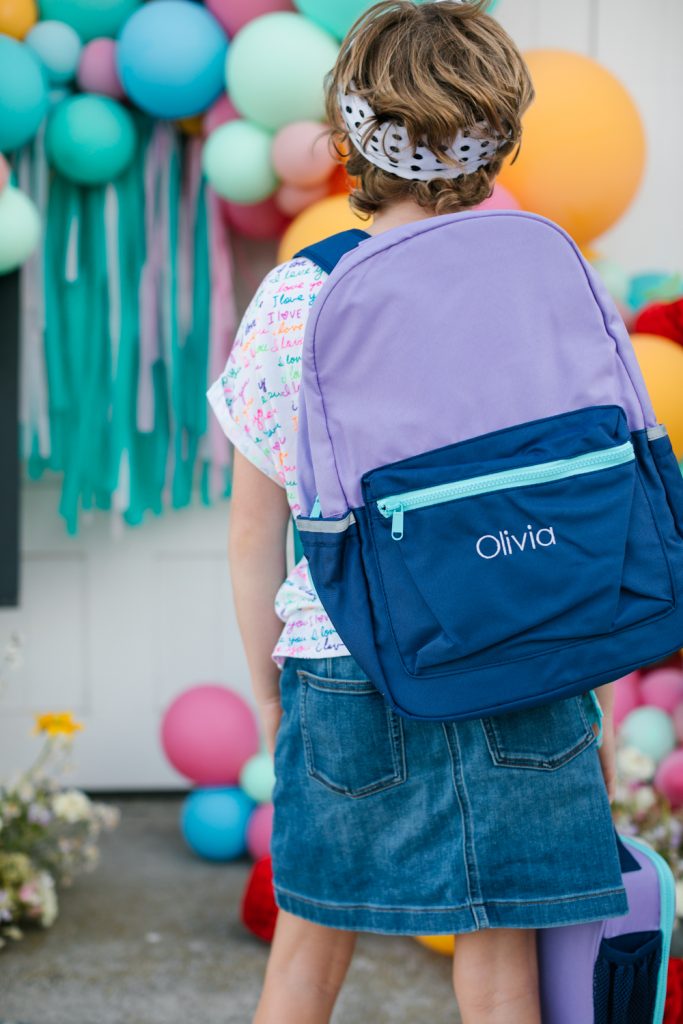 Another set of sisters!!! Isla is going into 1st grade this year!! From my experience they change SO much in 1st grade, ugh, growing up too fast!!!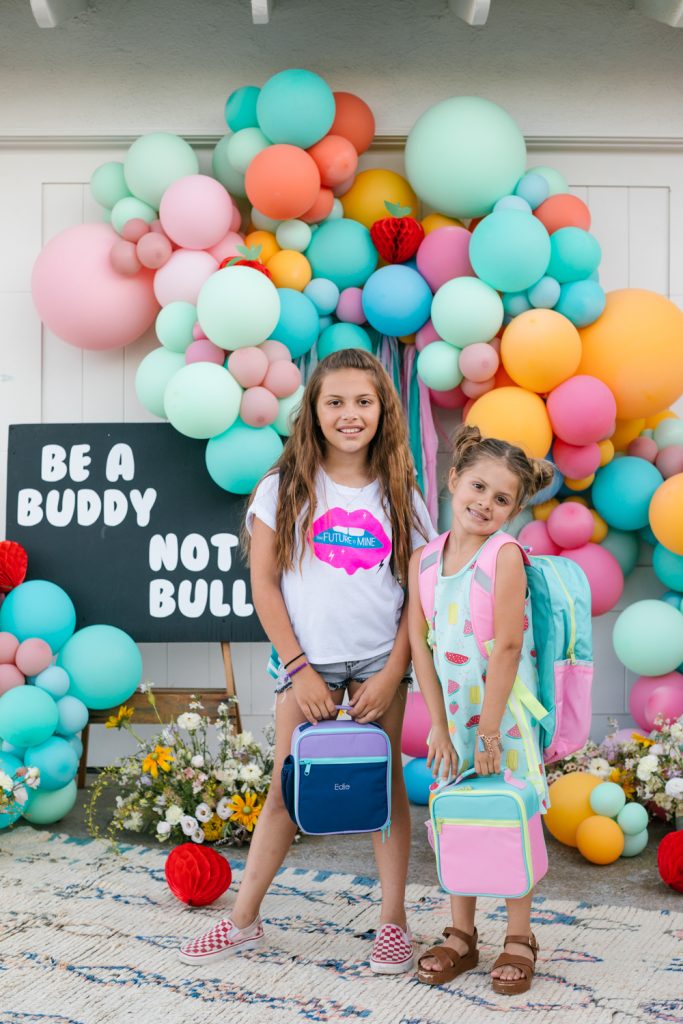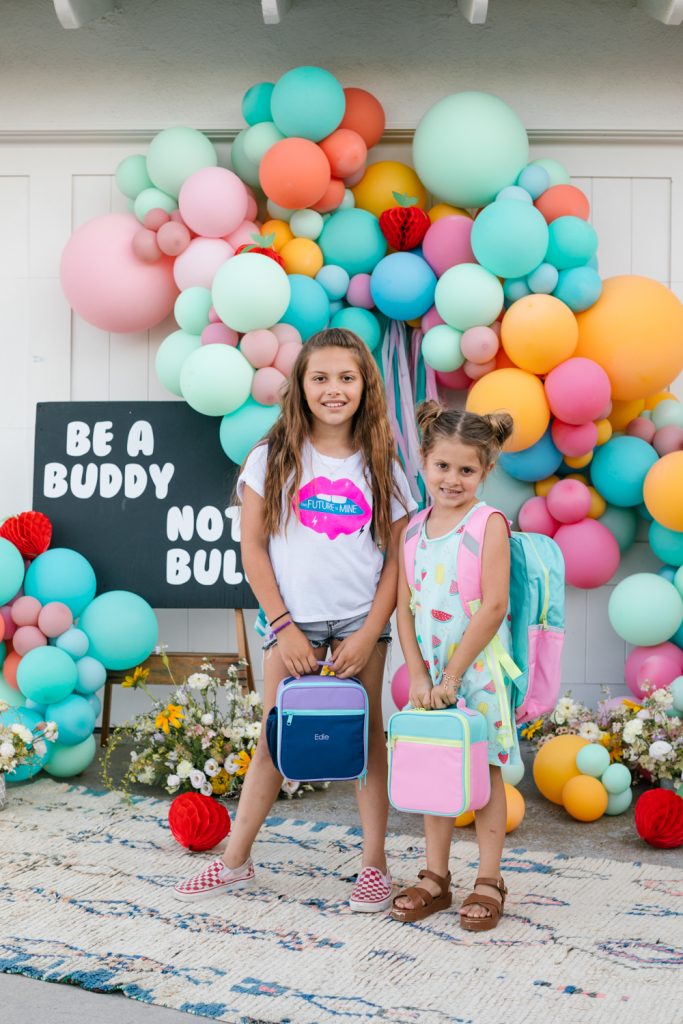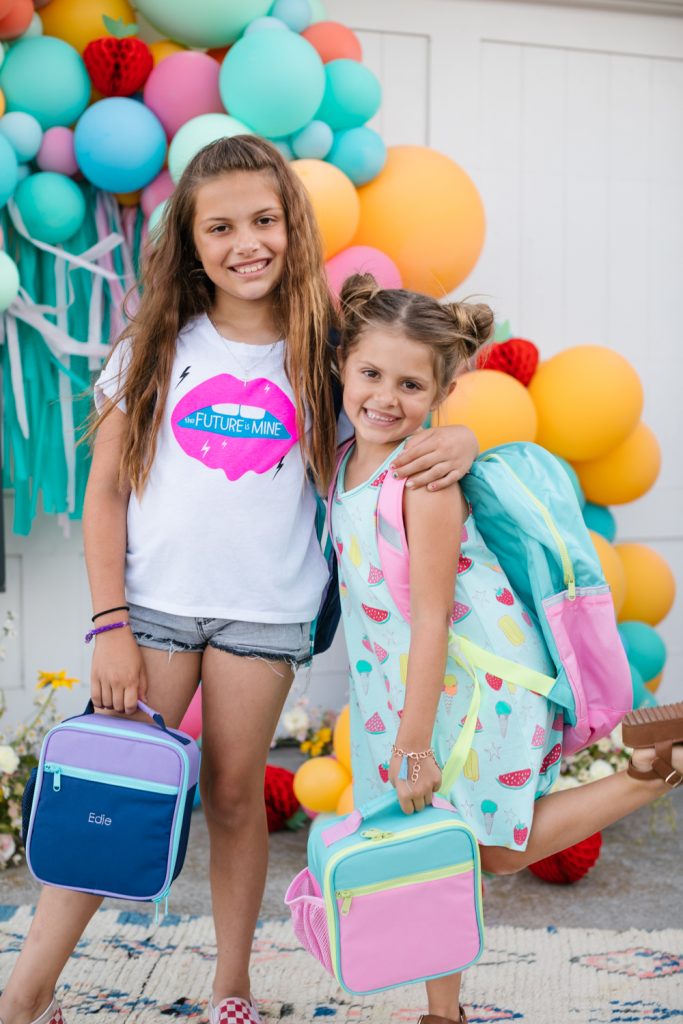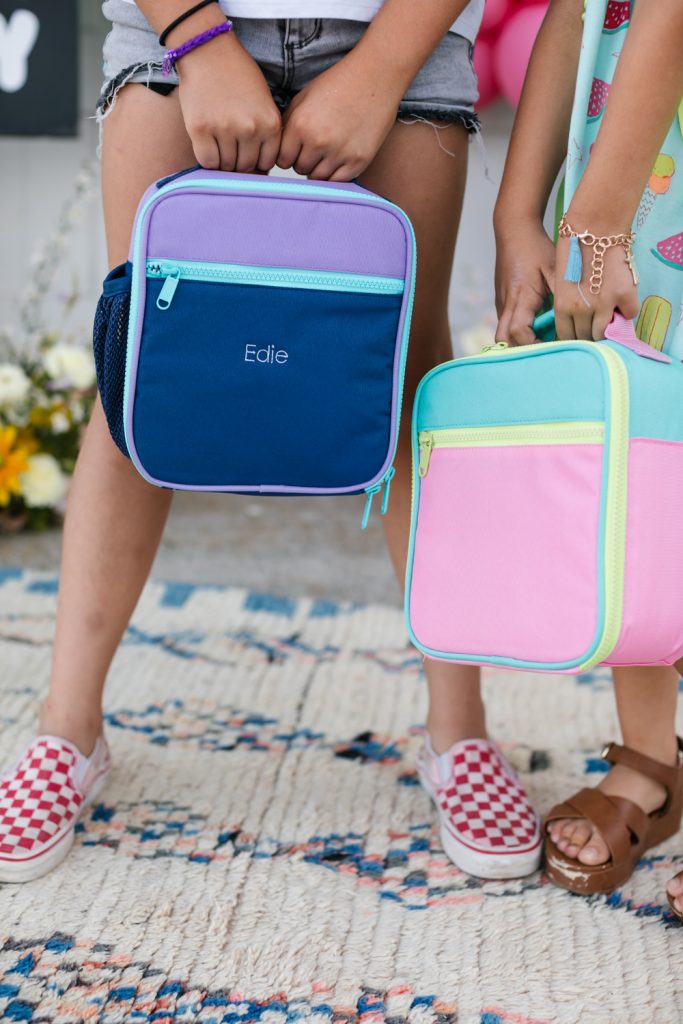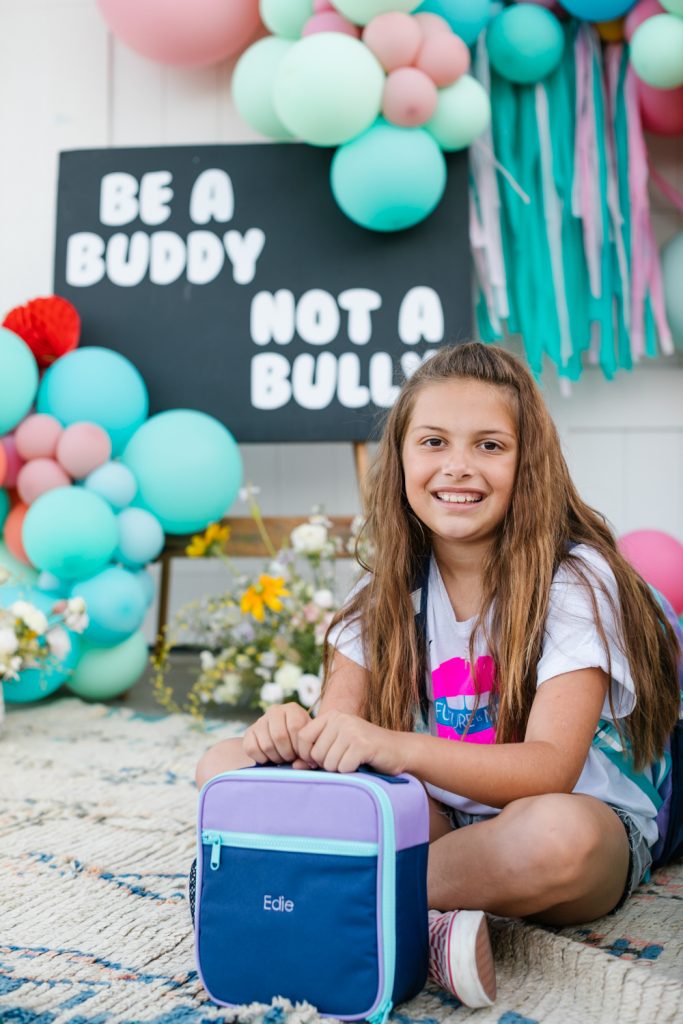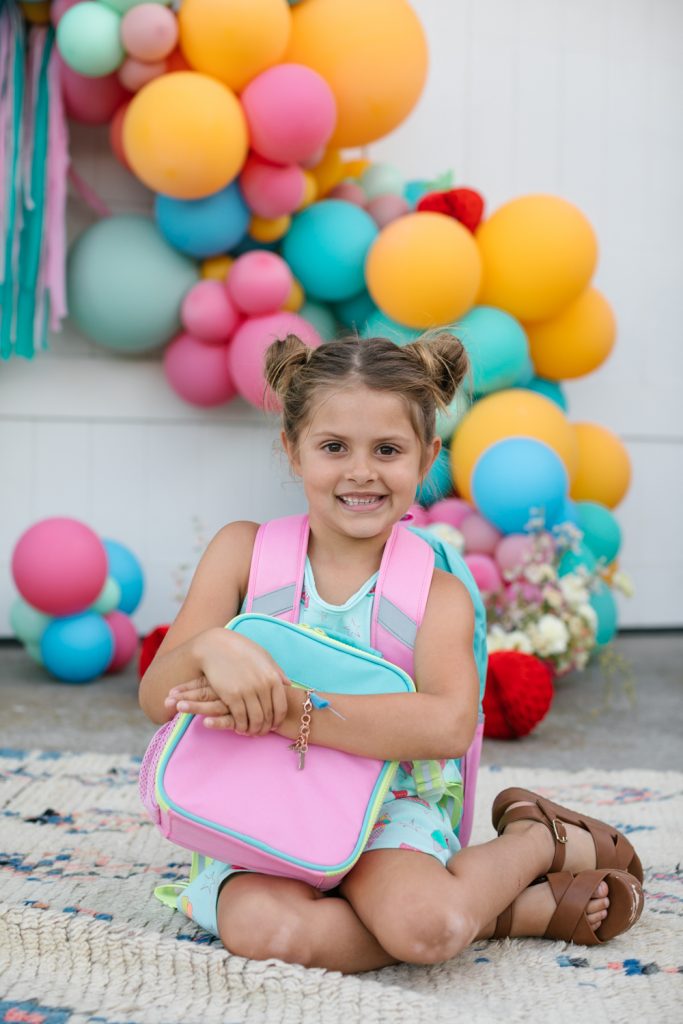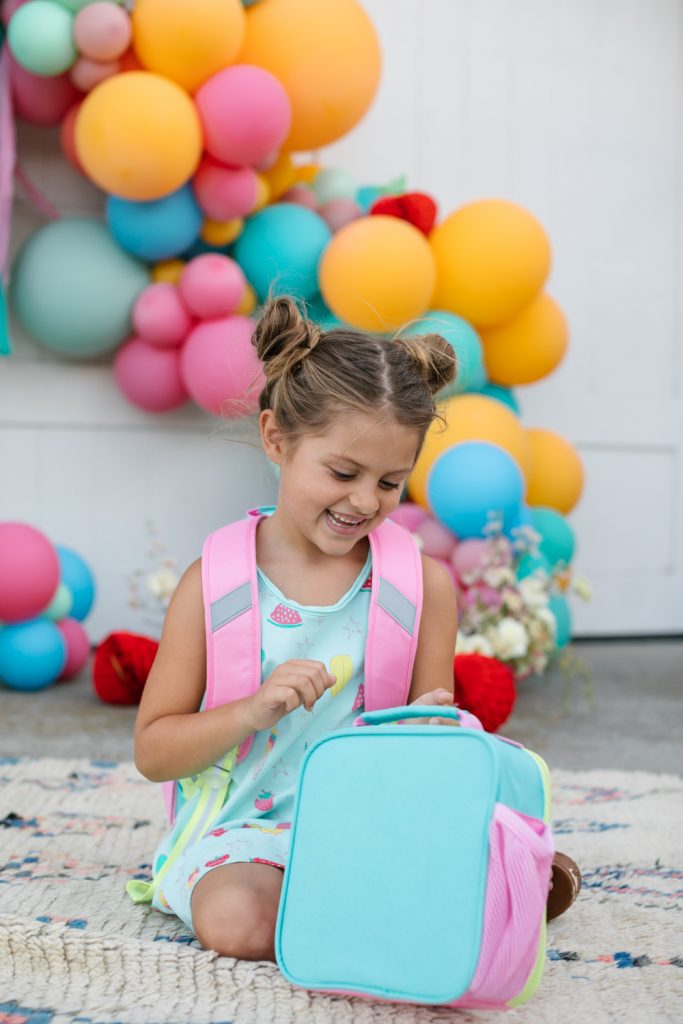 These little goobers!!!! They are 2 weeks apart!! Cruz is the youngest and also going into TK. I can't wait to see these boys grow this year and be SO ready for Kindergarten next year!! They are the cutest!!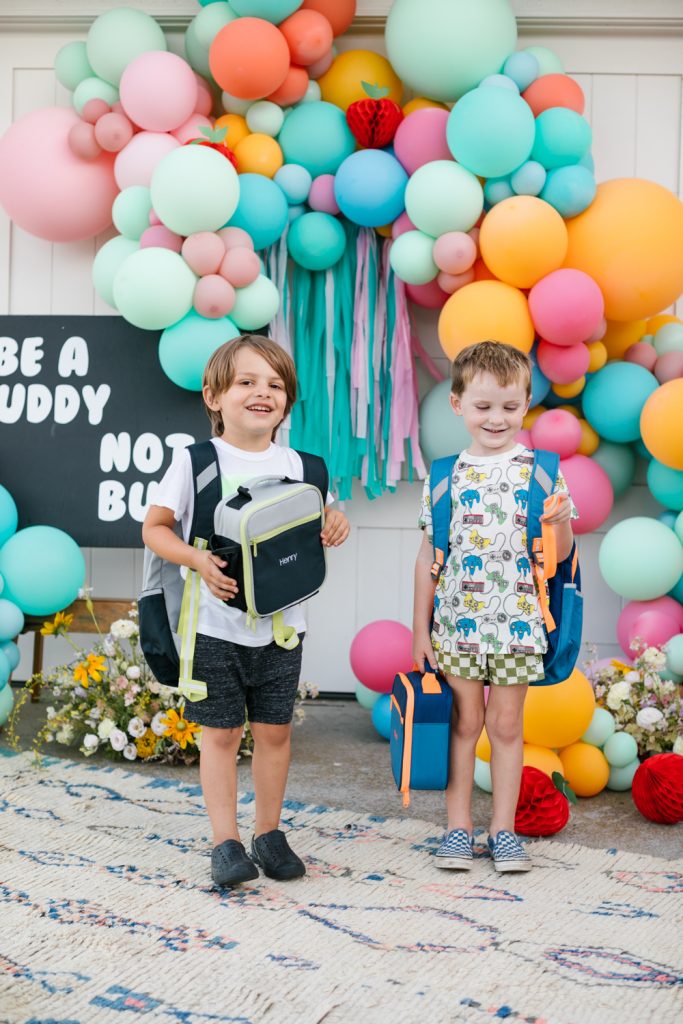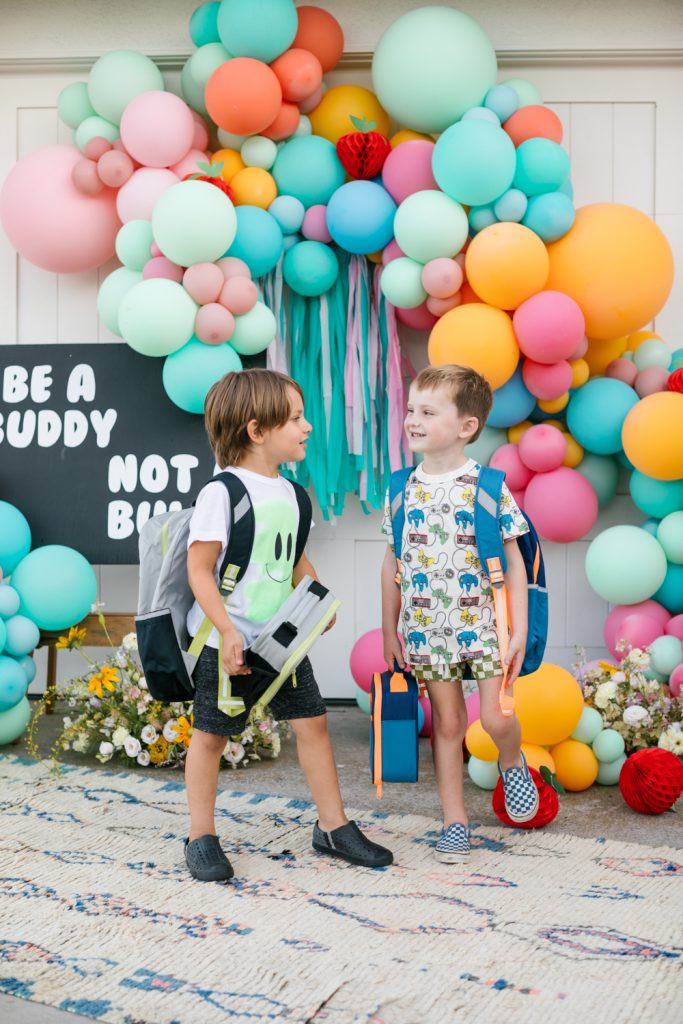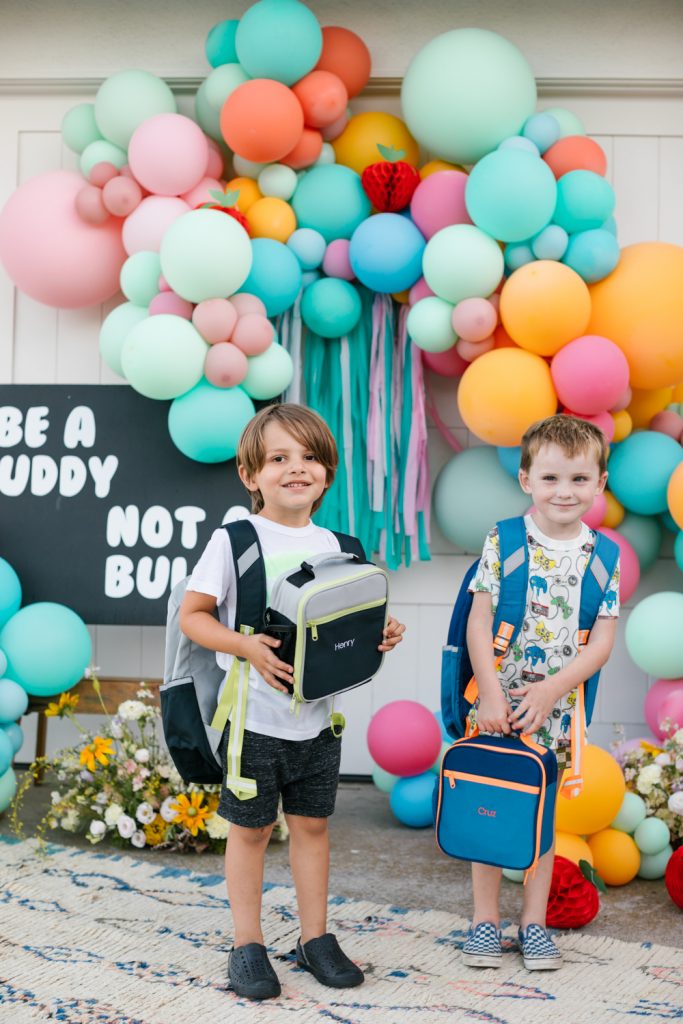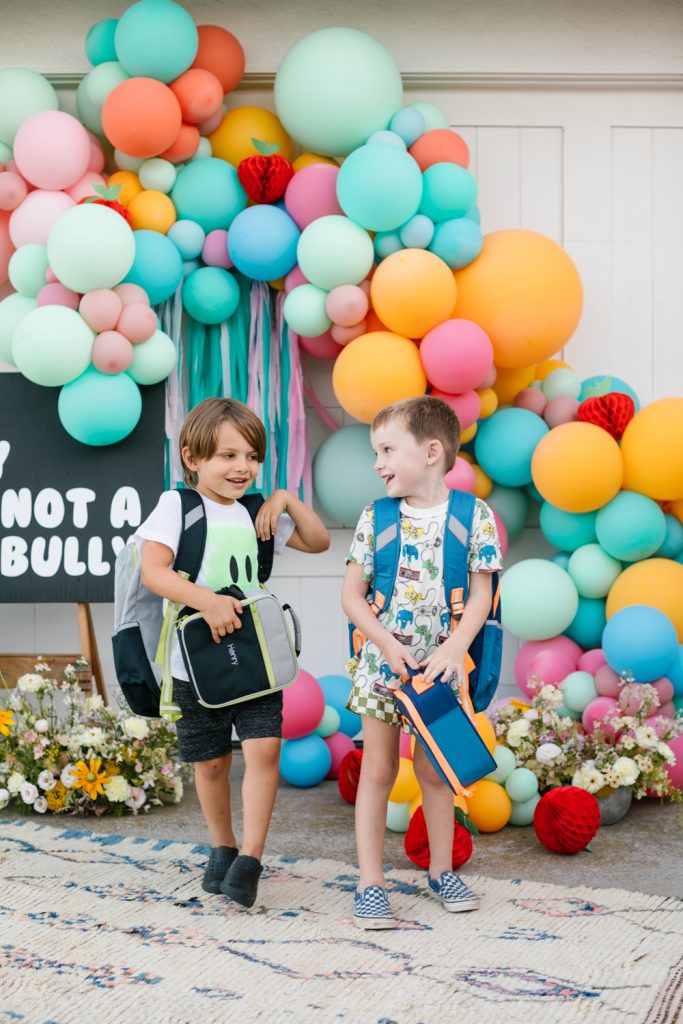 LOVING their new lunch boxes and backpacks!!!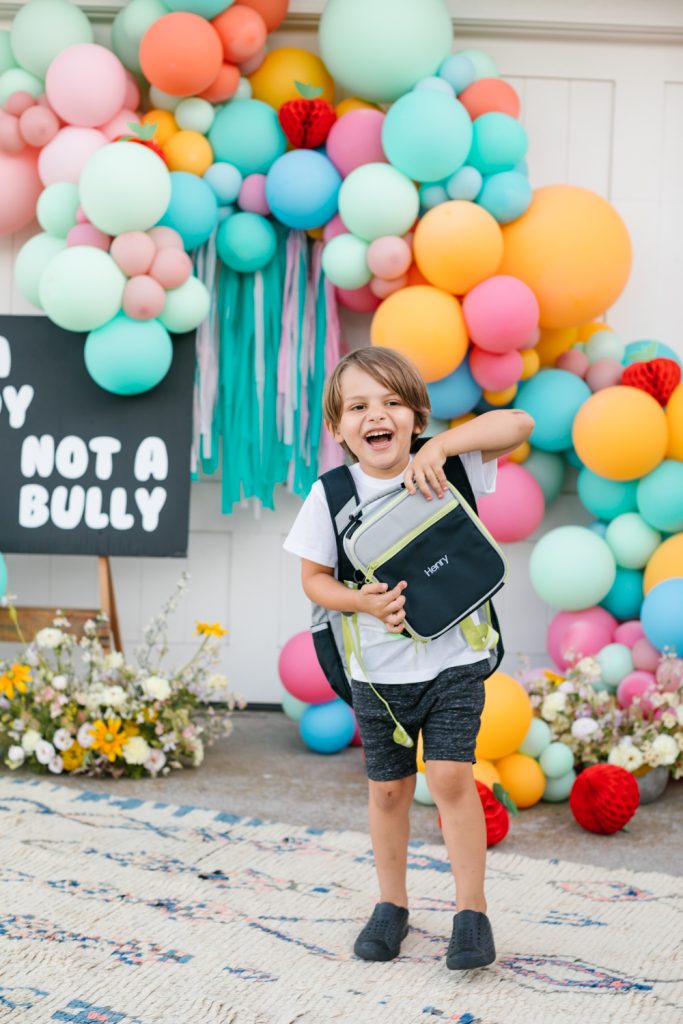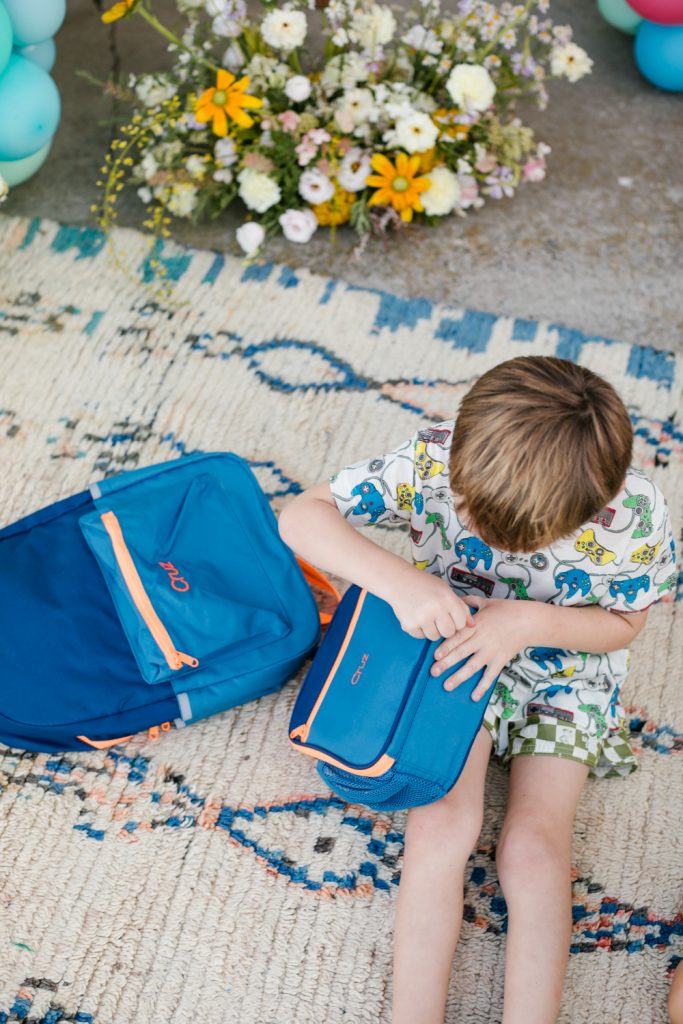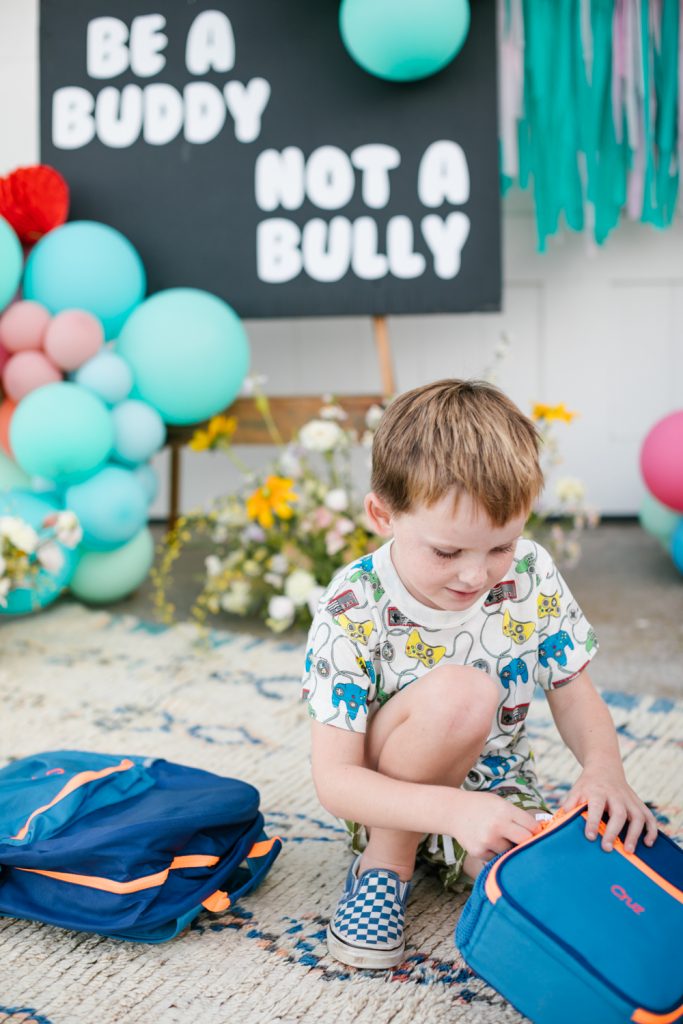 Ok, Handsome!!! This boy is getting way too big – 2nd grade coming in hot this year!!! And he makes sure to put LOTS of product in his hair each and every day, haha!
Side note – the day after this shoot this guy dealt with a little bit of bullying at his summer camp. We talked about how bullies are really just insecure and scared, that's why they treat people that way. And we also talked about never treating others the way he was treated that day. So many lessons to learn…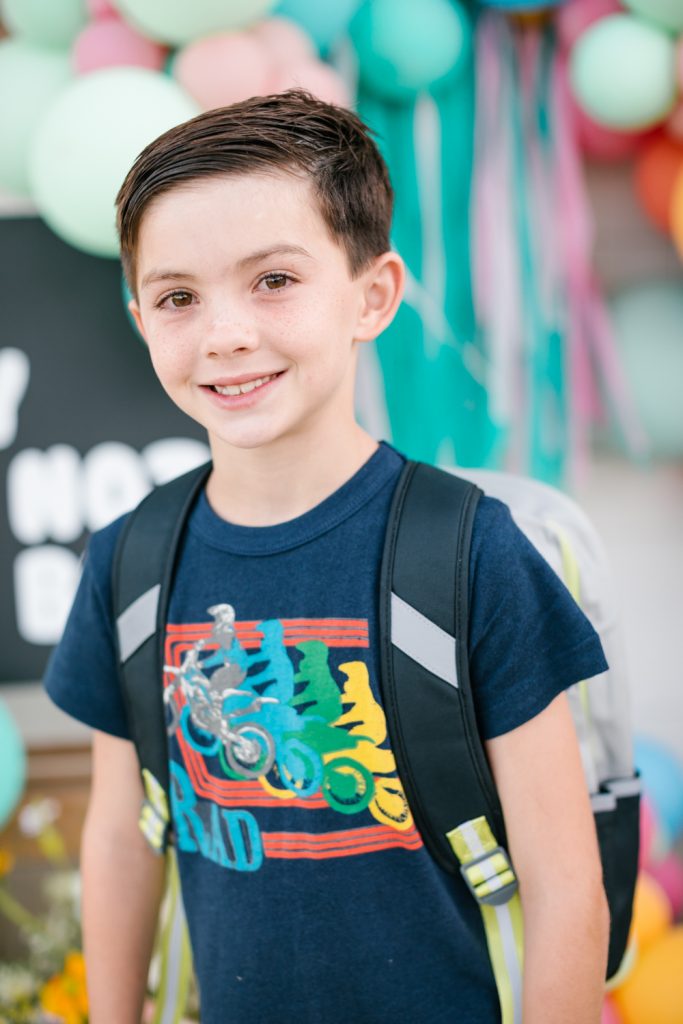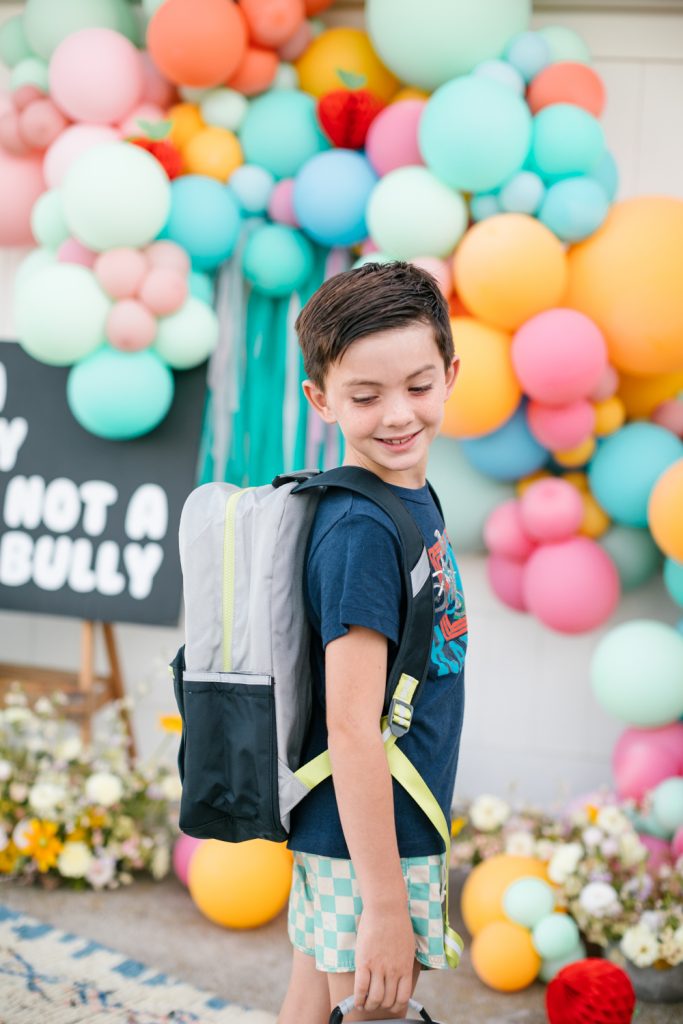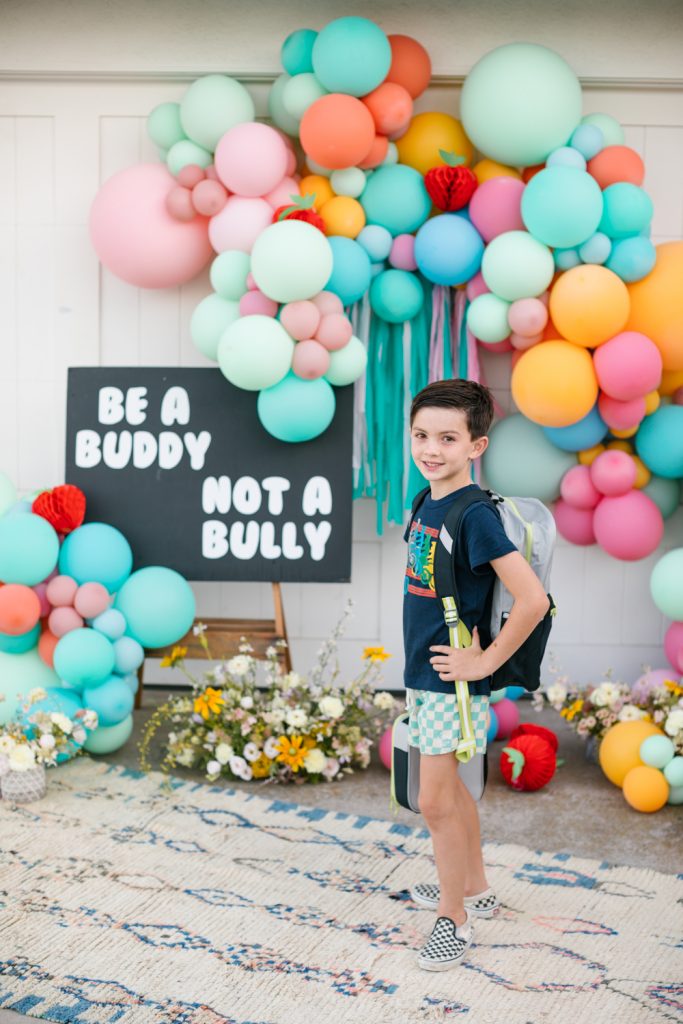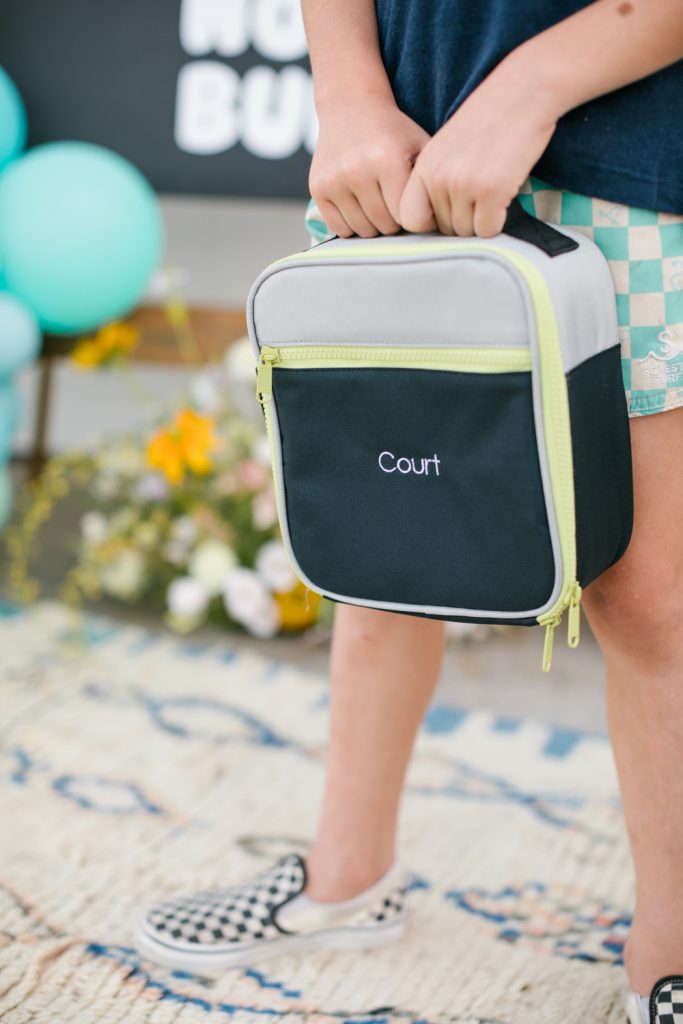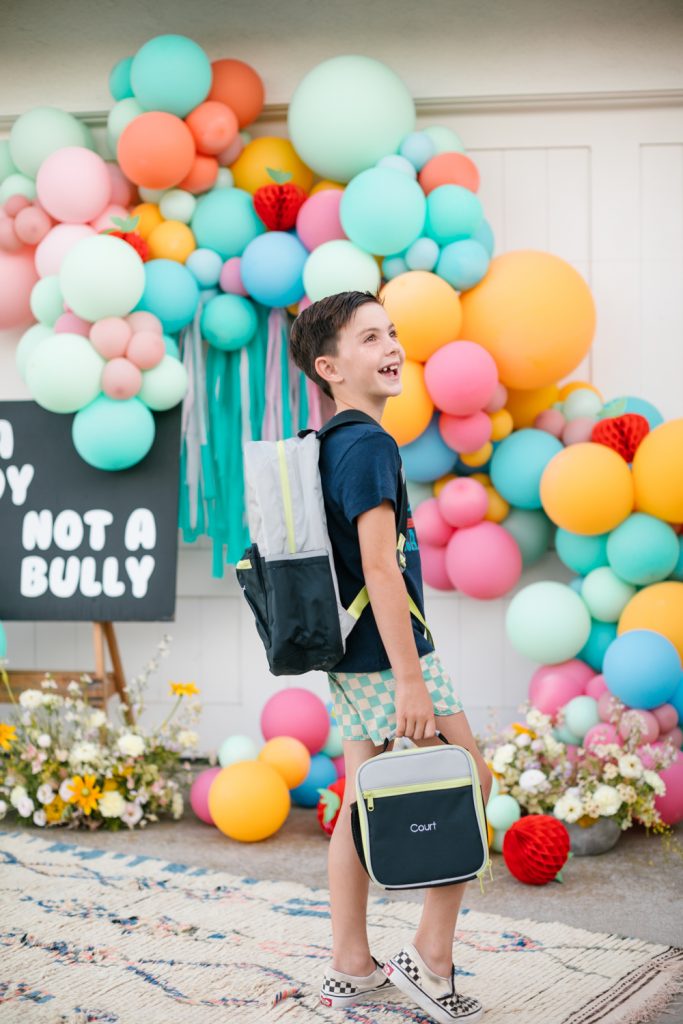 Group shot!!!! I'll tell you one thing, these kids will NEVER turn down a cookie!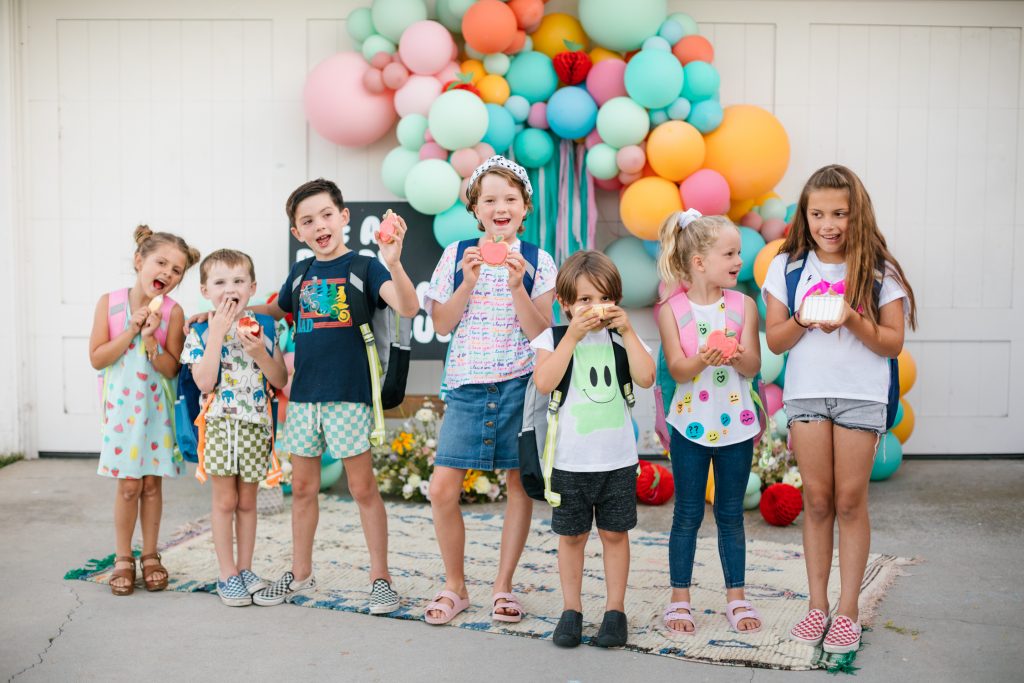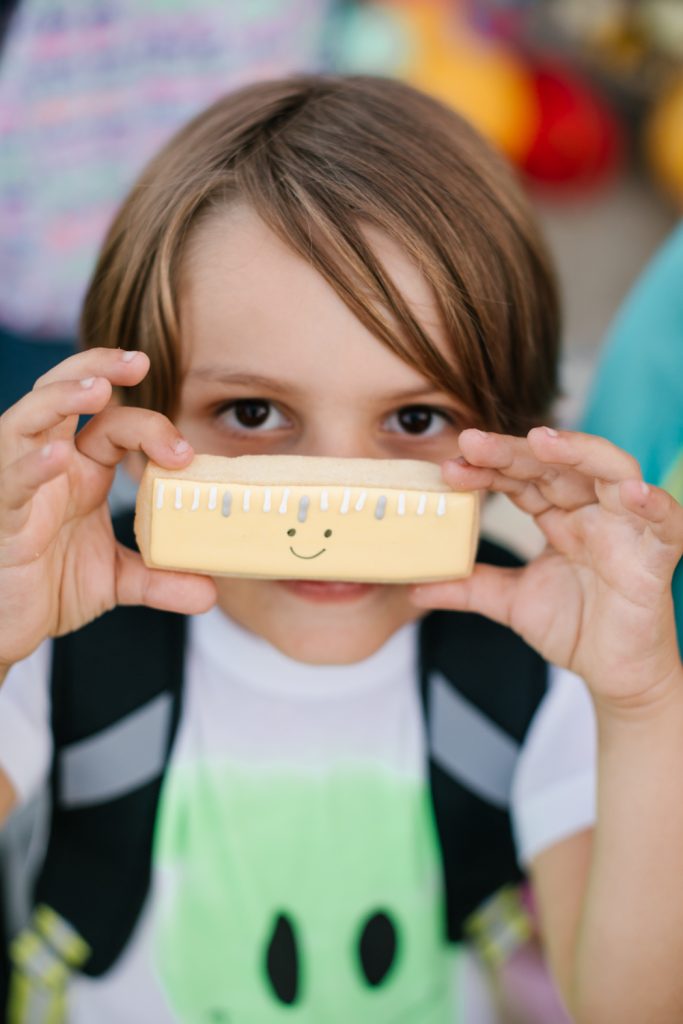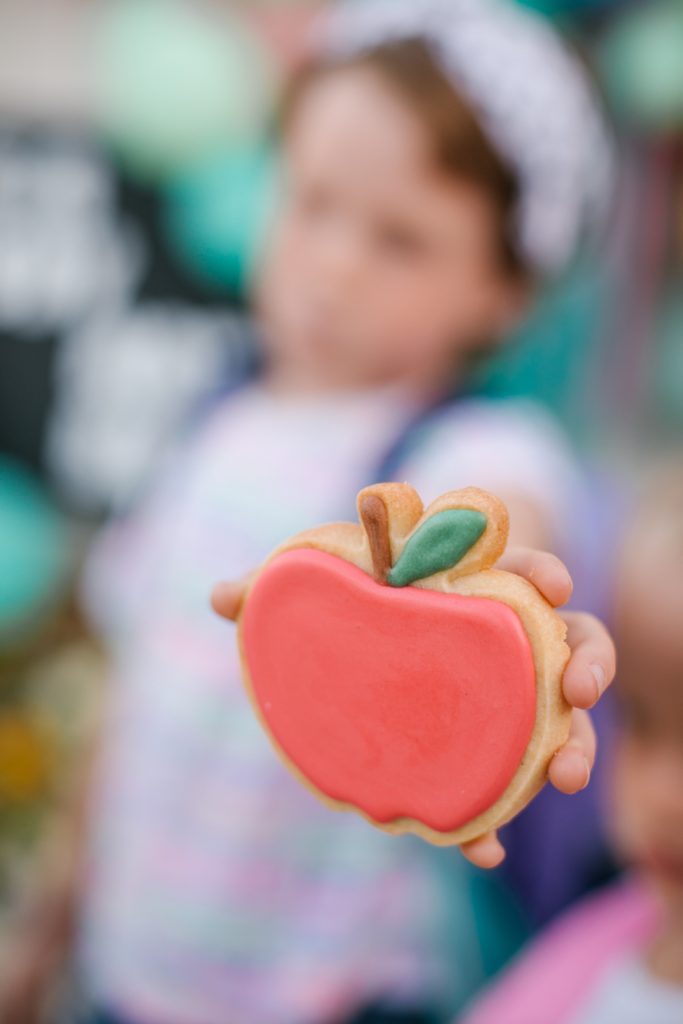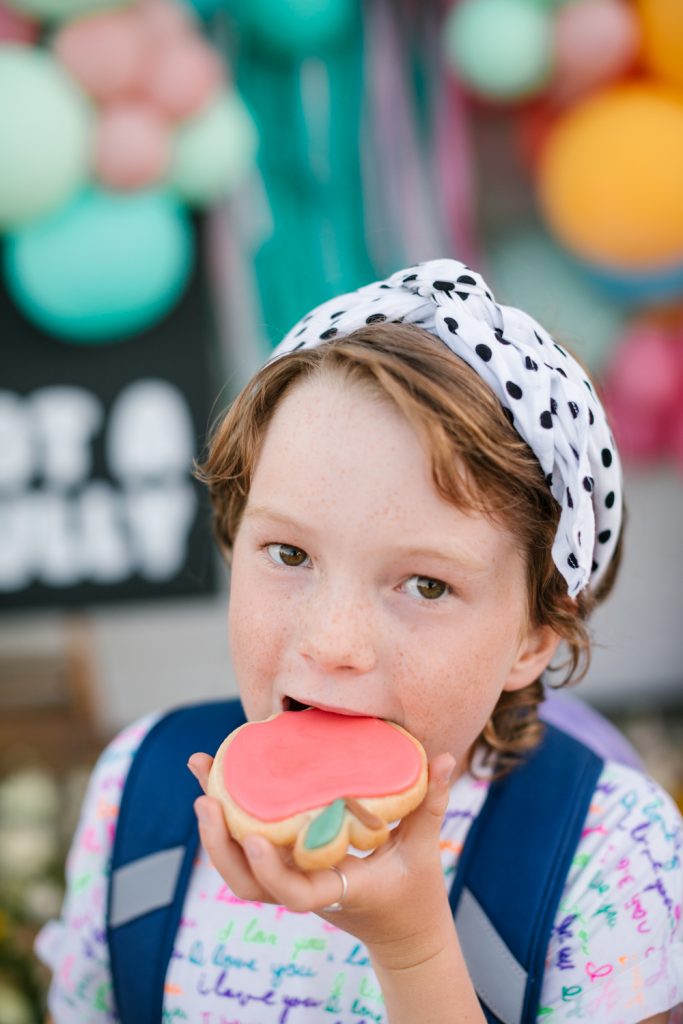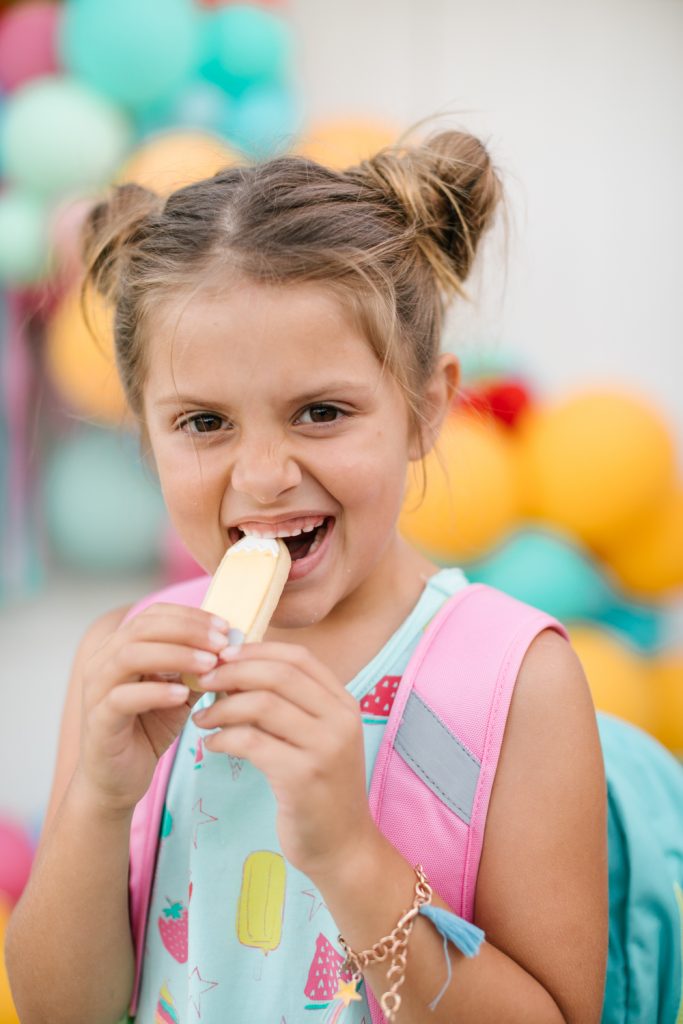 And that's a wrap! New school year here we come!!!!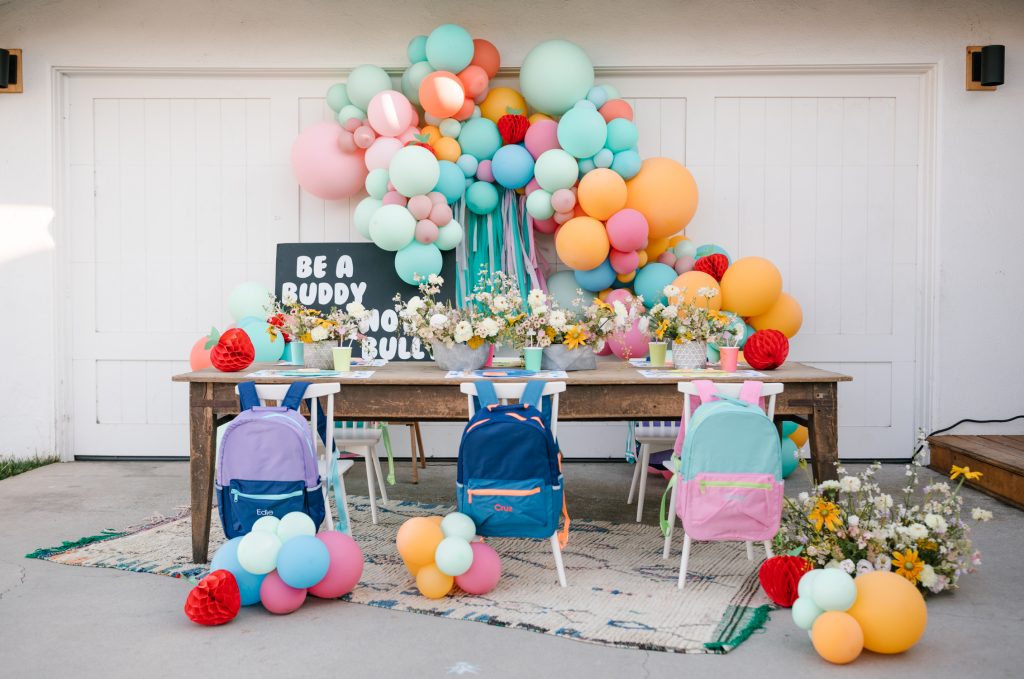 You can shop this party below!


Wishing all of your kiddos a great school year!!
xx
Jacquelyn