We are always looking for fun new ways to liven up our look and love playing around with different elements.  We have always been huge fans of the floral crown, but wanted to try something new.  Recently we really wanted to explore the option of using something other than flowers in our hair so we decided to use one of our favorites, air plants… We then coined the term "hair plants" – get it?!  Ha!  Who else would we turn to but the talented Erica, owner of 1011 Makeup, to try out this cute idea!?  She gave us exactly what we wanted and some great bridal hair inspiration!!  We also think these looks would be great for Coachella this weekend and next, or any other Spring/Summer event you have coming up!
The first look Erica did was a messy side swept pony tail, which in fact is quite simple, but with the addition of the air plants, really spices it up!  This look is super fun and makes our own Abby Guido look quite sexy, ooh la la!!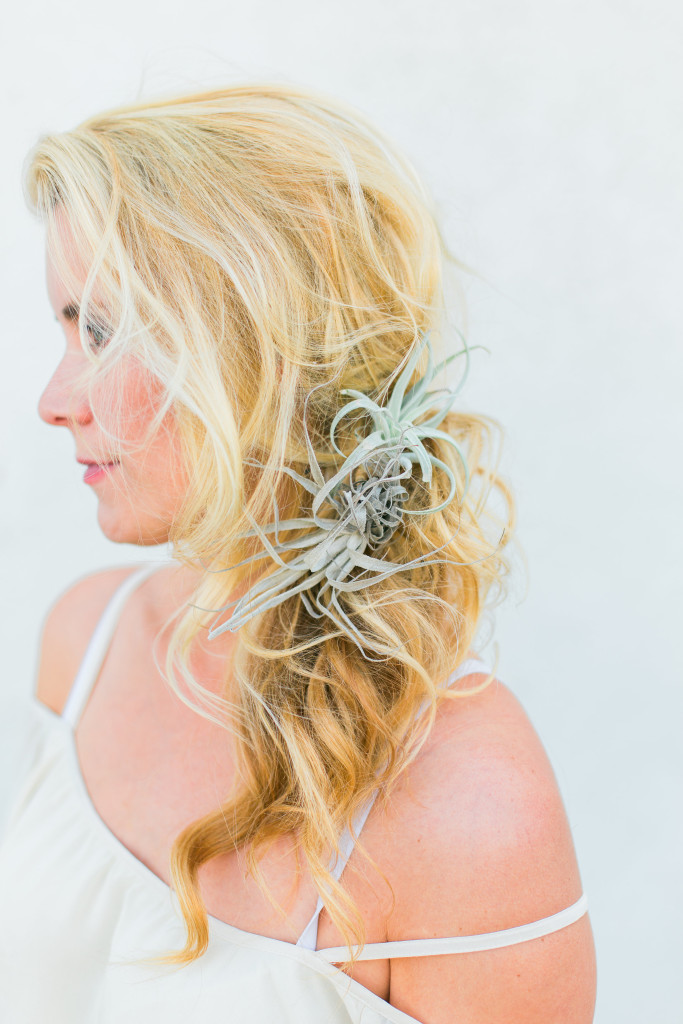 Simply curl your hair to start (or if you are lucky enough to have those natural waves, go for it au natural) tuck your hair to the side, pull a few strands out in the front to add that messy/sexy vibe, and pin a few air plants in and voila!  There you have it!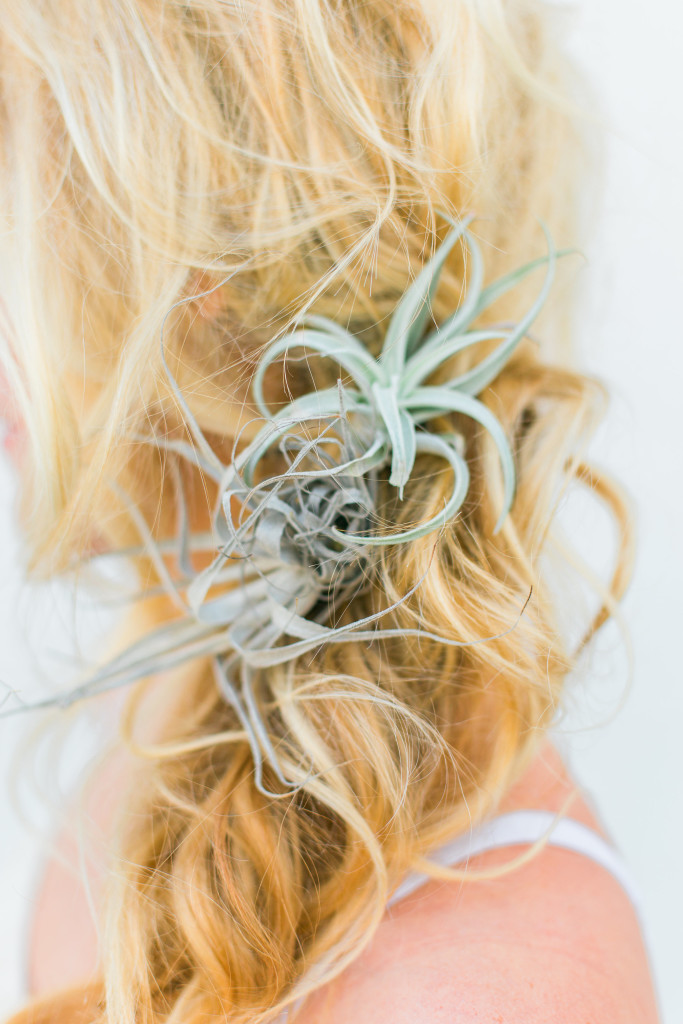 We love the way this one turned out and think it would be stunning on a beachy bride!!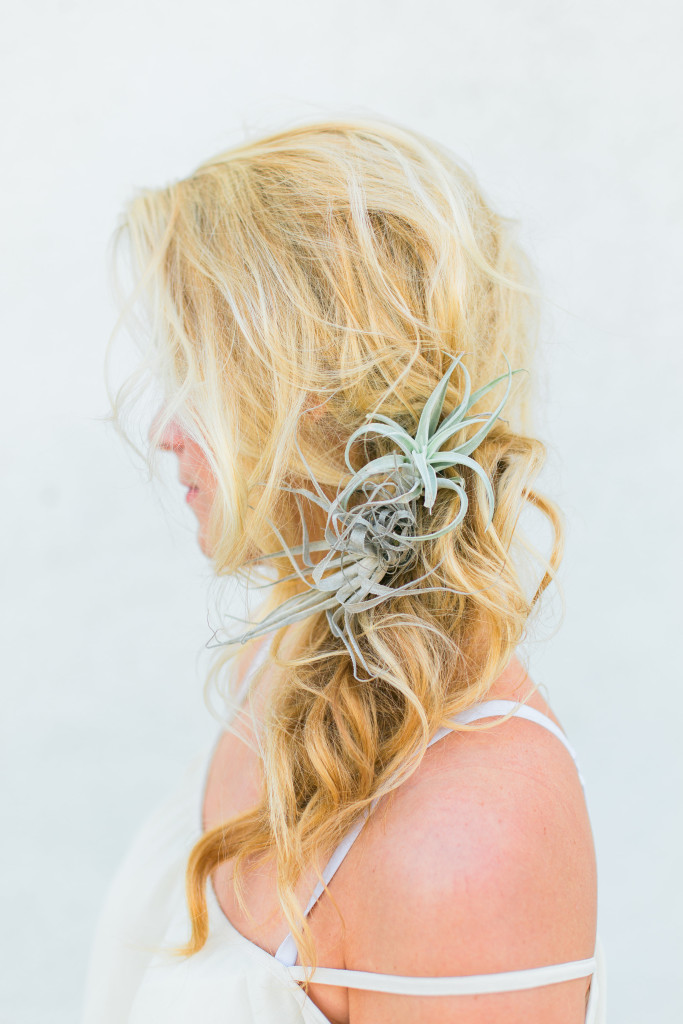 The next look is perfect for the girl who wants her hair out of her face but also wants to add a little funk to her look….  This milkmaid braid is one of our favorite looks for those hot Summer days coming up – stay tuned for a tutorial very soon!!  But with tucking in a few air plants/mixed with a couple flowers we literally found outside the door at Erica's studio, you've added a whole new element to your look!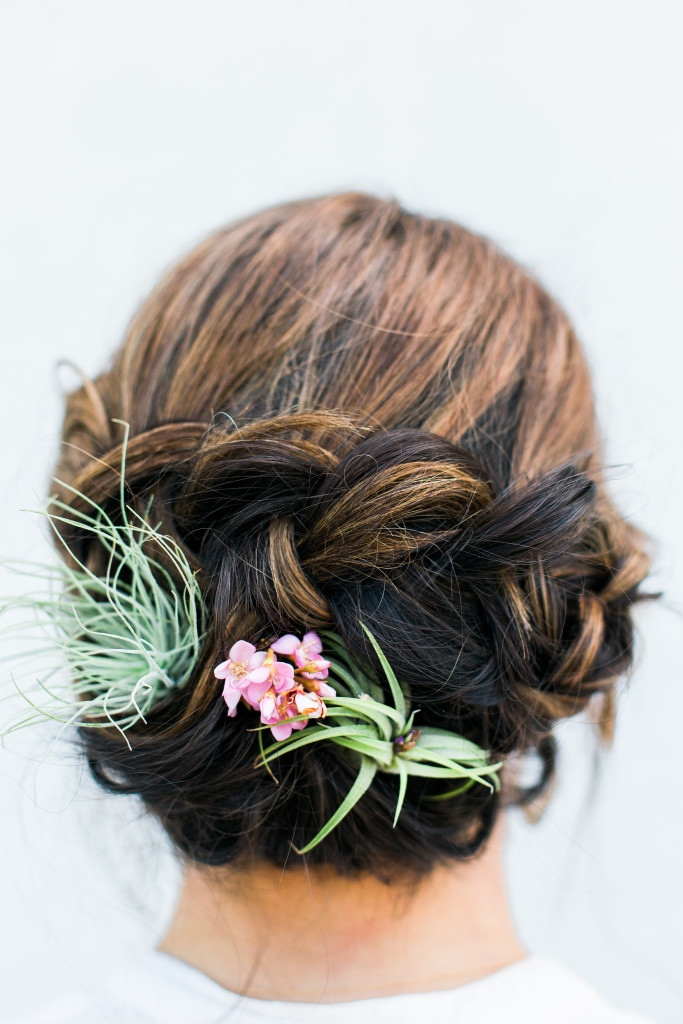 We love this look on Leah, another great look for Coachella since we all know it's as hot as you know what out there… And another great look for our brides coming up who don't want to worry about their hair being down and getting all sweaty while they dance the night away!  We love the braid on it's own but adding in the air plants just gives it a completely different look we are in love with!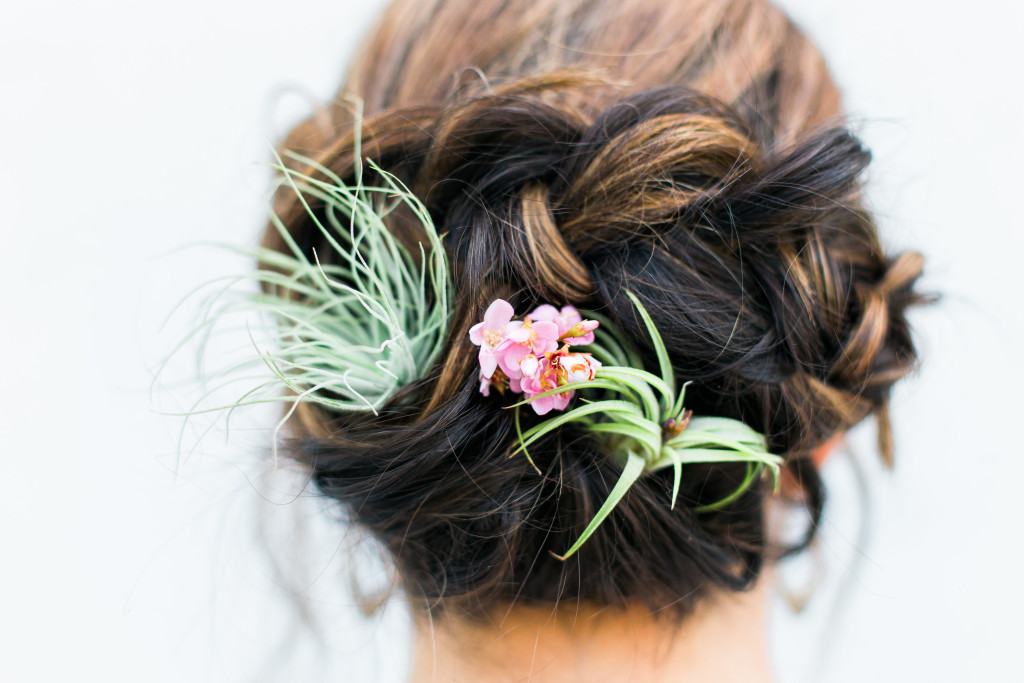 How pretty does this braid look from the side!?  We seriously love this trend and can't wait to see it used out there by you ladies!!