So my little love bug Edie turned three last month.  We did a perfectly intimate family brunch for her. With her baby sister coming in two months, I needed to keep it small but very special.  When I was choosing the theme,  I wanted to do something pretty, and girly because that's what she is and loves.  I wanted to make it delicate, but also add some considerable texture so we incorporated lots of crochet, substantial greens and wild flowers.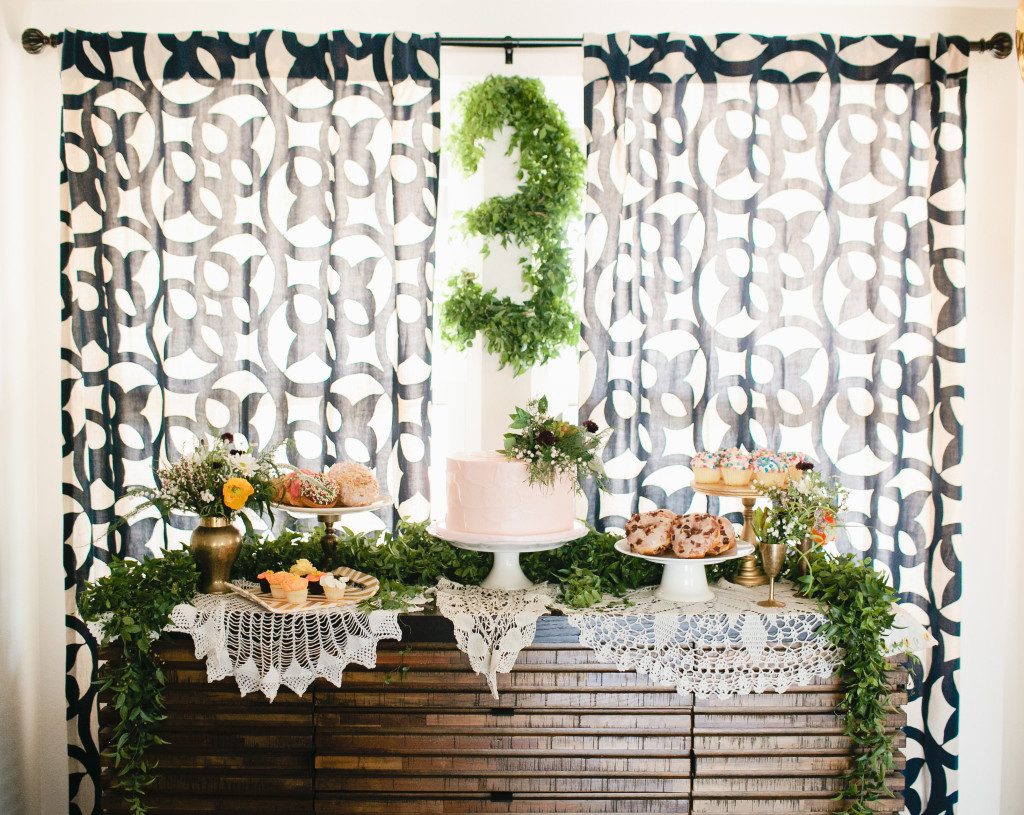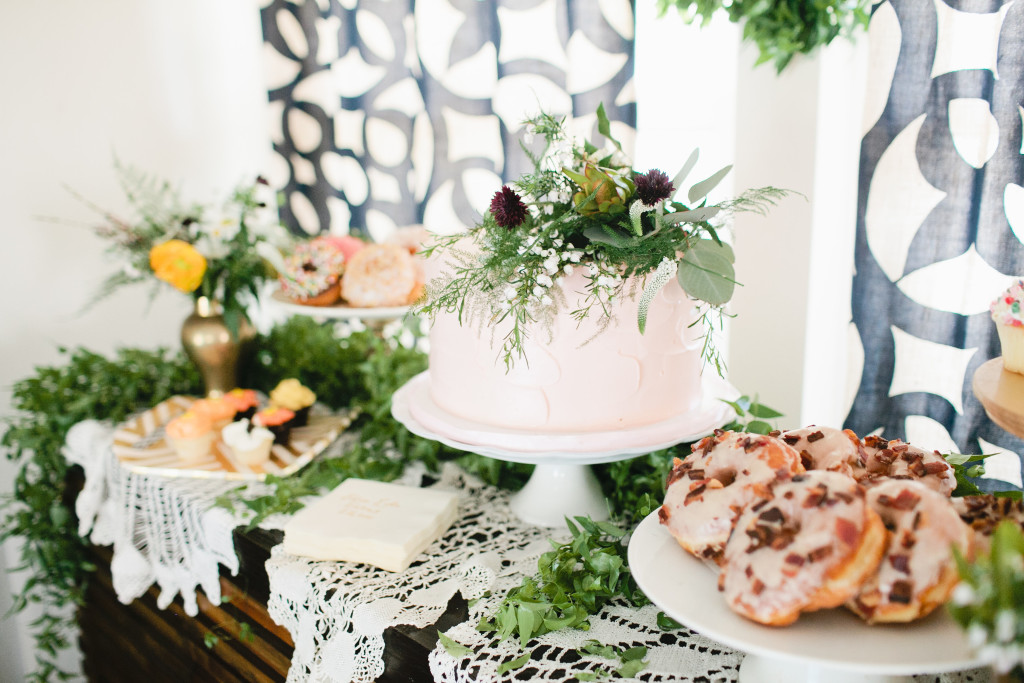 We got this gorgeous and delicious cake from Sweet and Saucy shop, along with the pretty flower cupcakes we just used in our Easter Brunch post last week.  Had to get them…how could you not??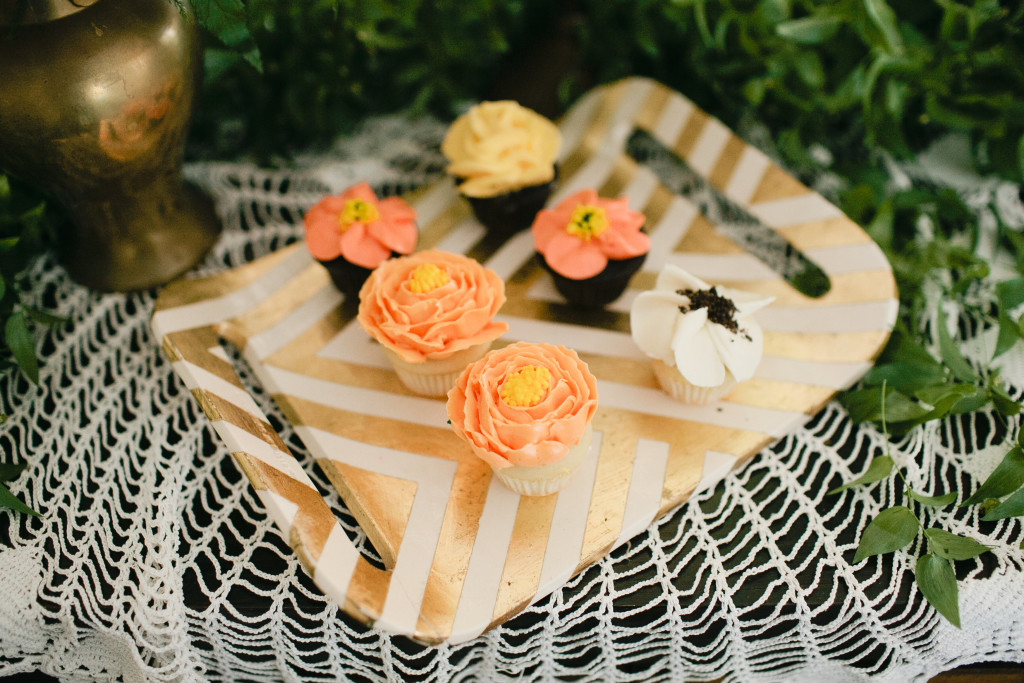 Delicious Doughnuts from Sidecar in Costa Mesa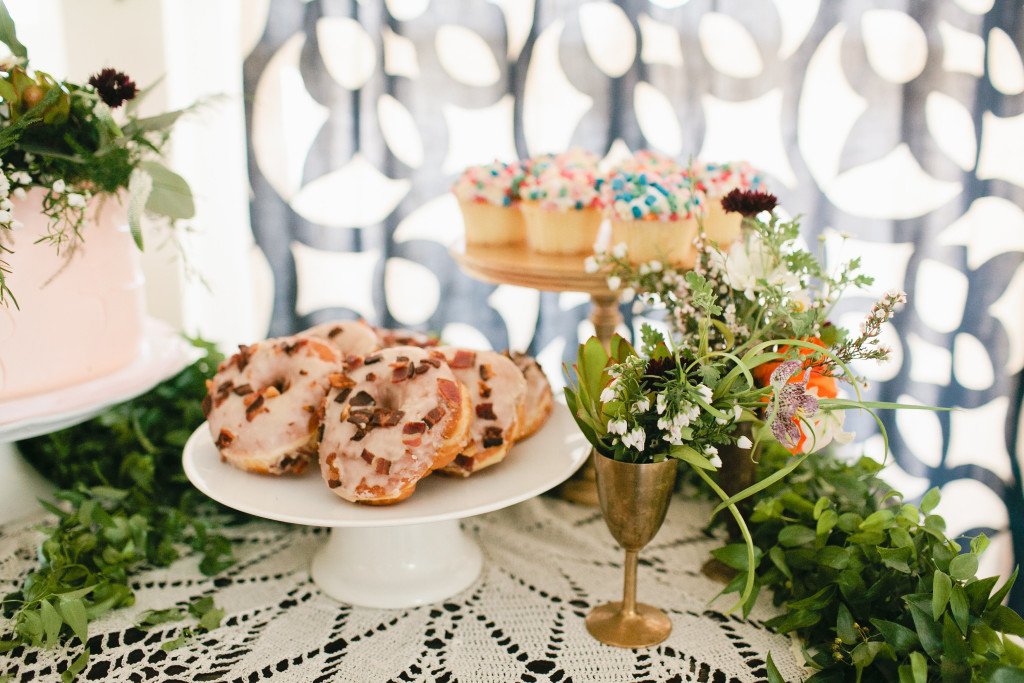 Pretty personalized napkins I did online at For Your Party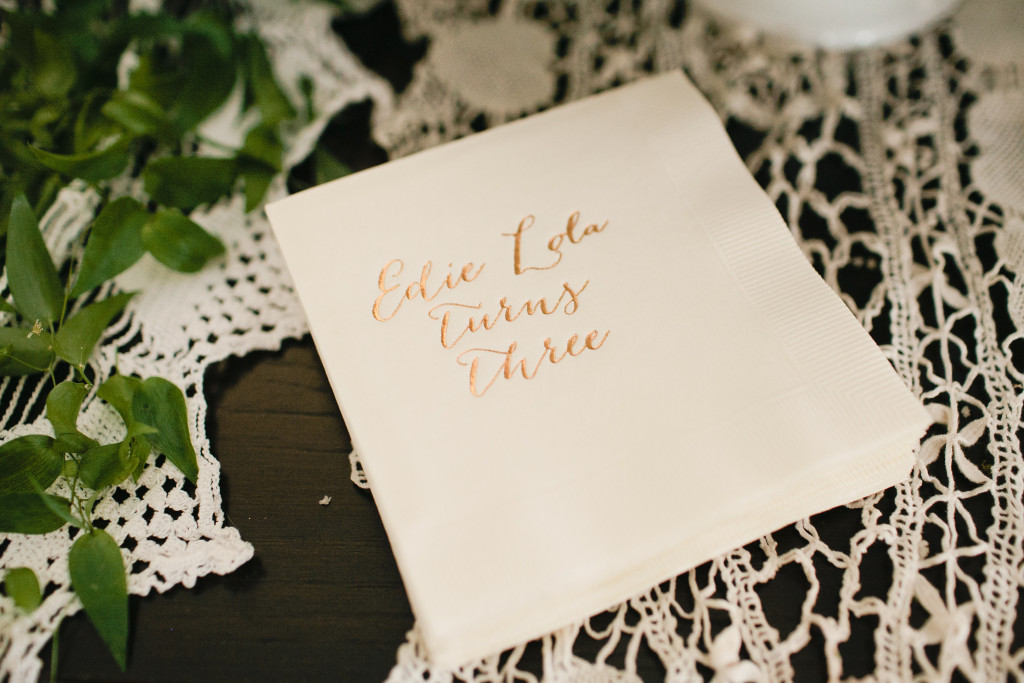 On to the pretty table details…  I set up a table for the little girls to enjoy some breakfast.  Imaginations were flowing as they sat and pretended to be princesses at a royal ball.  Pretty table top by the amazing Borrowed Blu
And these flowers though….Gah, MV Florals did such a marvelous job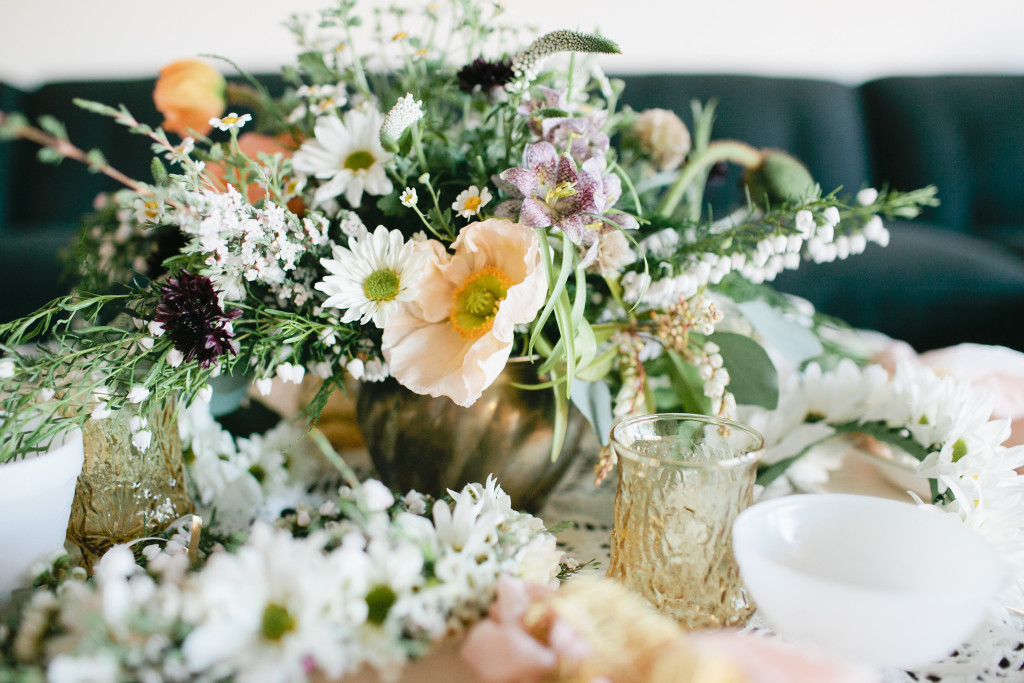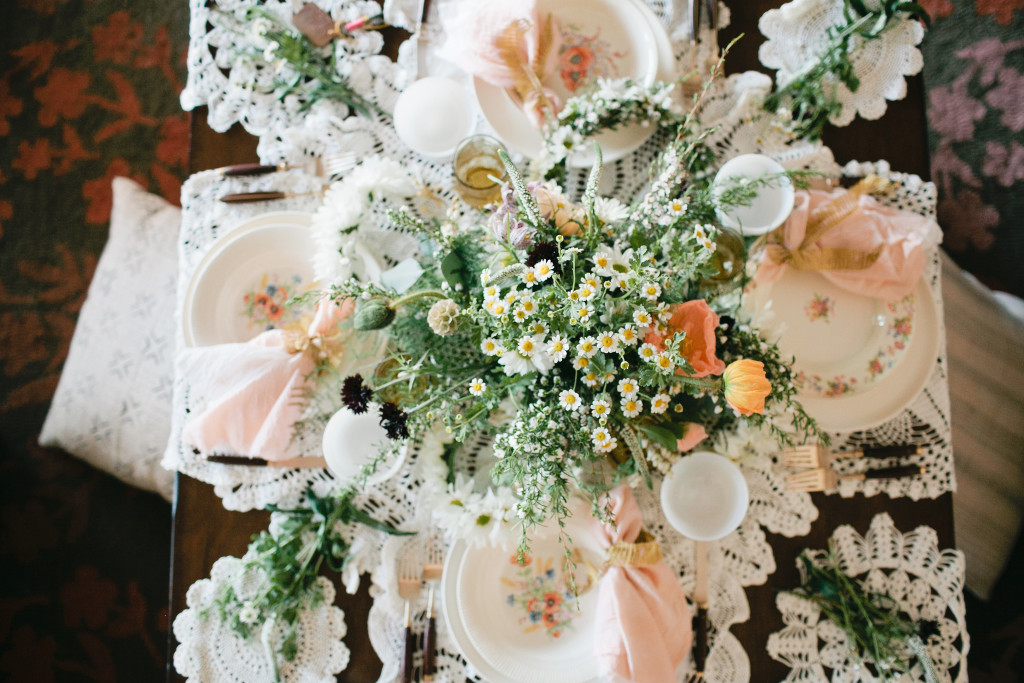 I used the best pillows from Boho Pillow as seats for the little girls.  It was ideal…
Now on to the Yummy… We did our Lemon Riccotta Pancakes that we posted a while back and we can't live without.  A delish french toast bake that is to die for…recipe coming soon, and of course a colorful fruit salad.
And some treats for the adults…who has brunch with out Sofia??
Some more fun details, invite by Paperless Post, flower crown for the littles…and the Birthday Girl herself…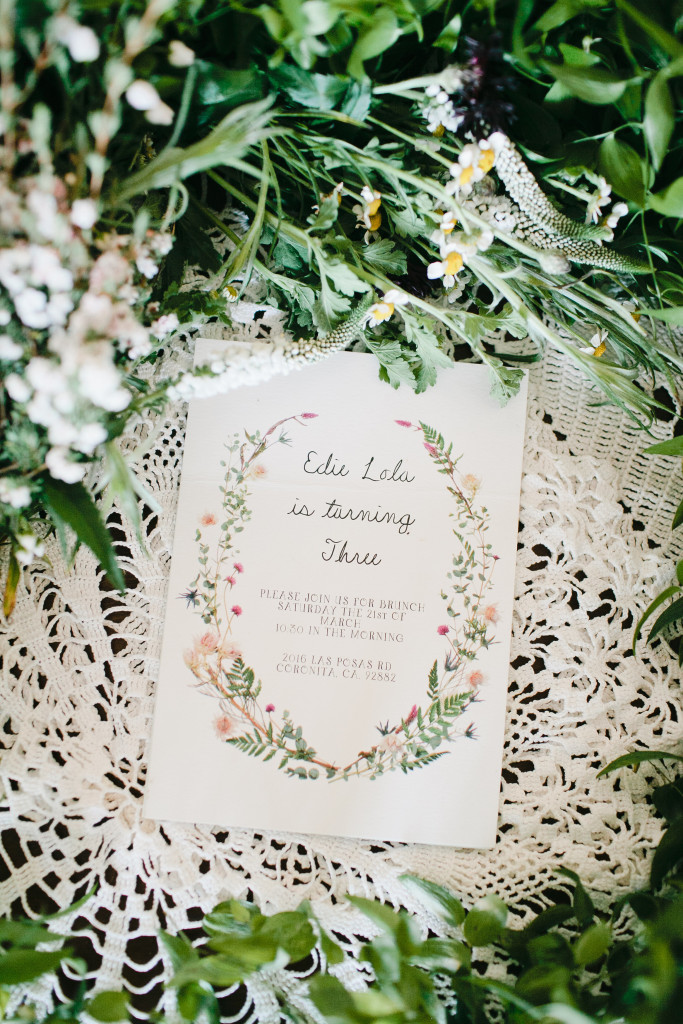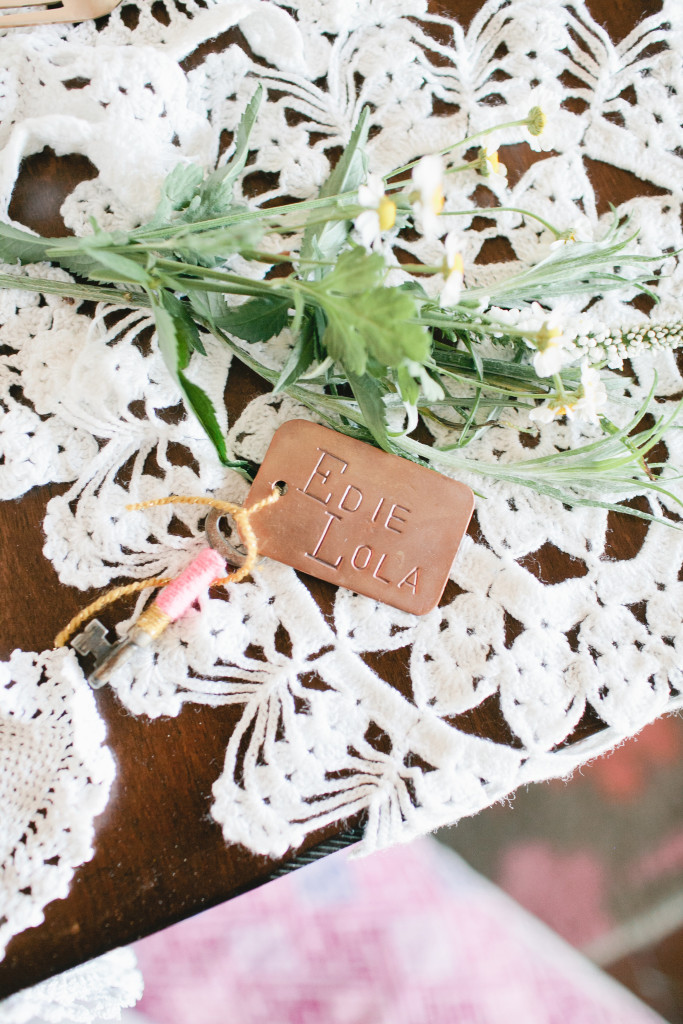 Happy 3rd Birthday sweet Edie Lola.  You are the Sunshine…
Photos by Megan Welker
Edie's dress by Jen's Little Pirates, Necklace by Gunner & Lux, Shoes by Crewcuts.