We're going back in time today and revisiting one of our favorite shoots of all time….
This Hawaiian inspired Aloha Bridal Shower styled shoot took place about a year ago this time and we have to say, we nailed it!  We are still in awe of how well it came together, the colors, the vendors, the entire vibe… The pineapple is still pretty hot this Summer and with a theme like "Party Like a Pineapple" we knew we couldn't go wrong!!  Let's take a walk down memory lane…
This shoot was originally featured on 100LayerCake
All photos by our crazy talented friend, Megan Welker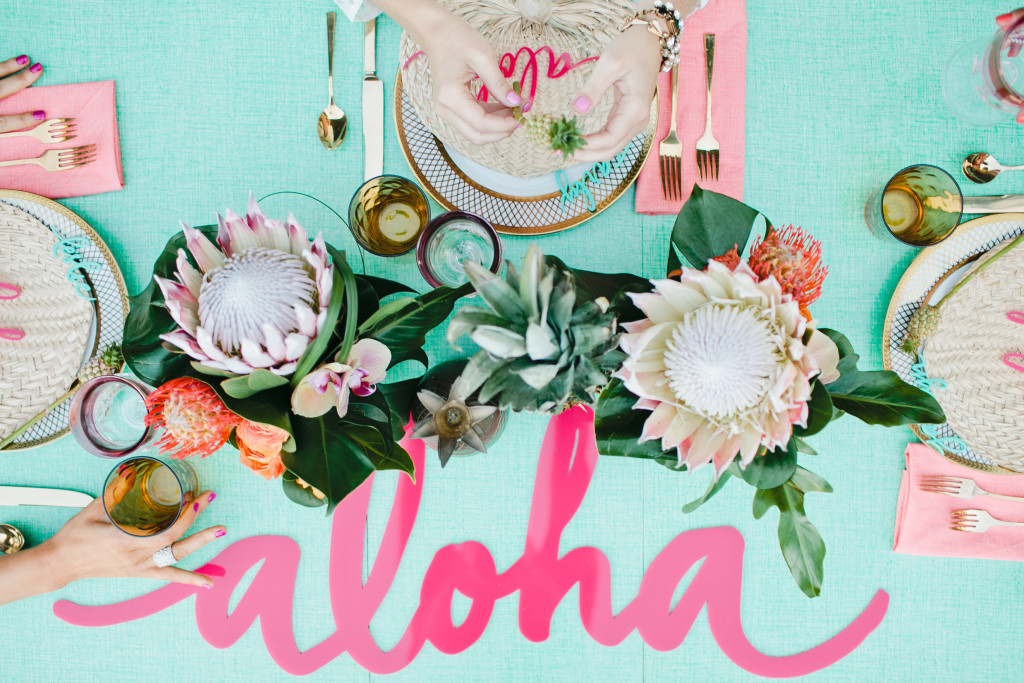 To start off, this invite… I mean come on!!!  Pitbulls & Posies and Anne Robin Calligraphy are the dream team behind this, and they blew our mind with their talented ways through-out the entire shoot.  From the pineapple stir sticks, to the gold pineapple cake topper and the Aloha signage for our table, they really outdid themselves!!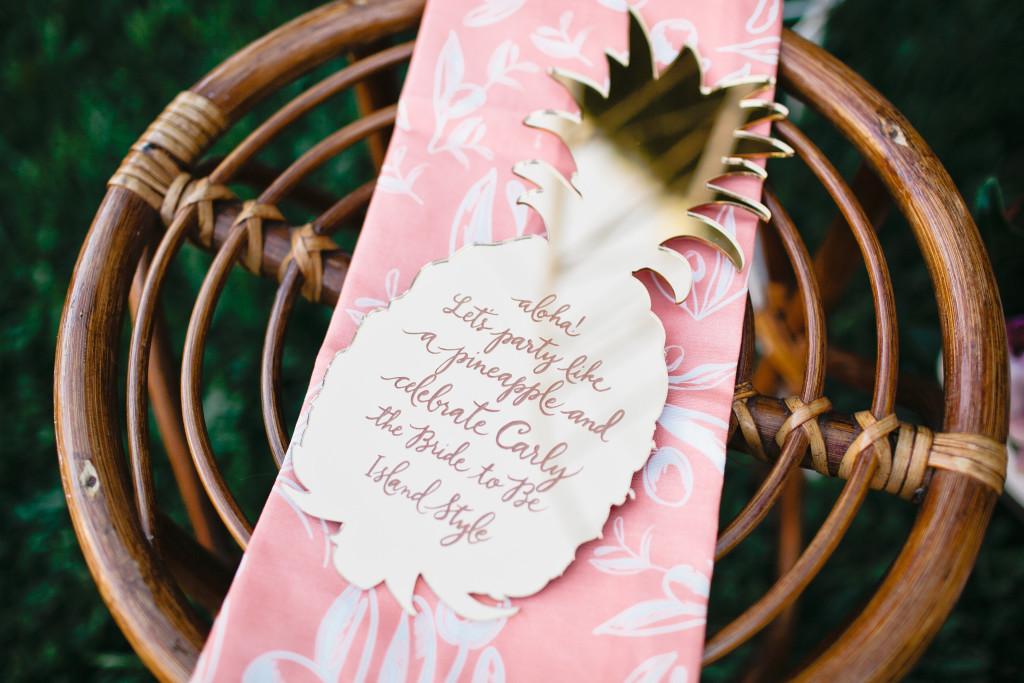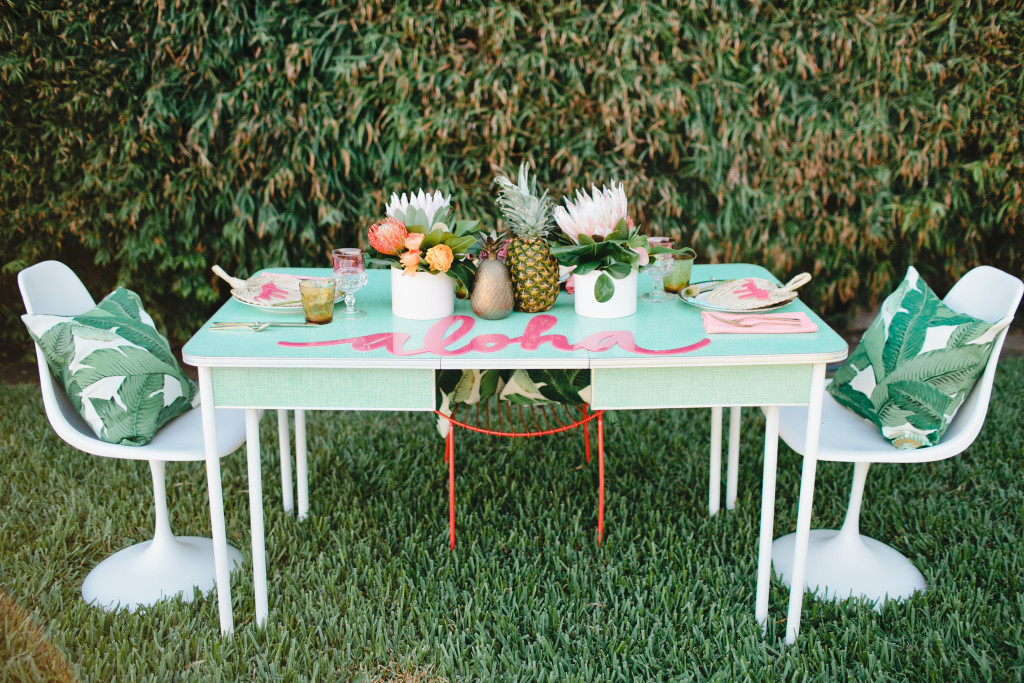 All of the furniture rentals were by our friends at Witty Rentals… We love their collection and often turn to them when we are looking for something outside the box.  These girls have an amazing eye for finding pieces and mixing them together in the best way possible!!  The color of this table really made the shoot.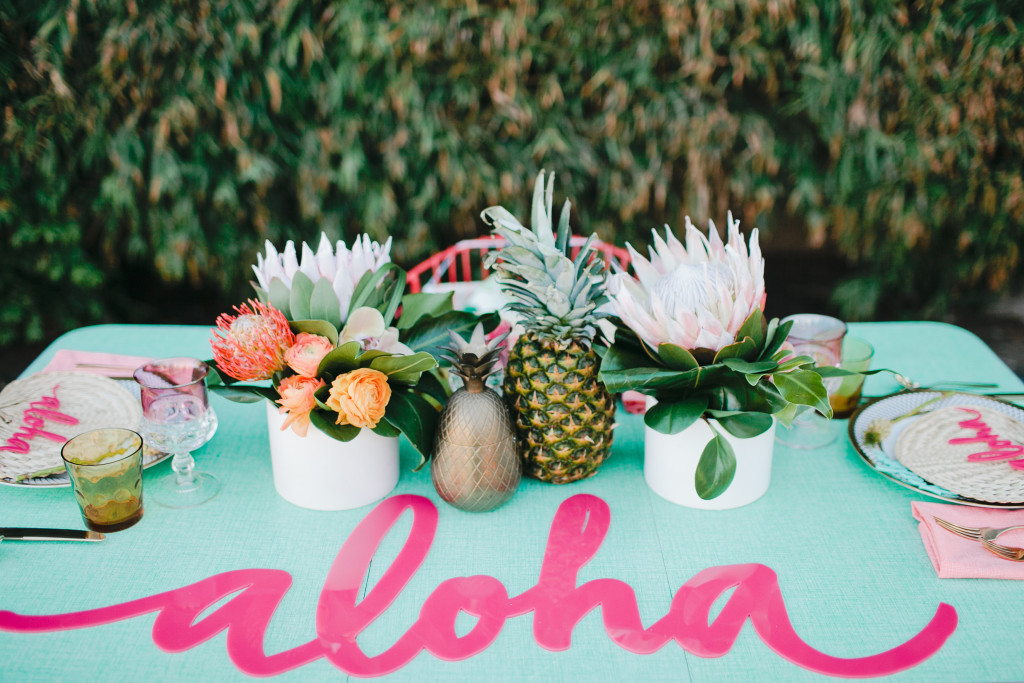 There's our buddy, Leslie of Splendid Rags, modeling for us…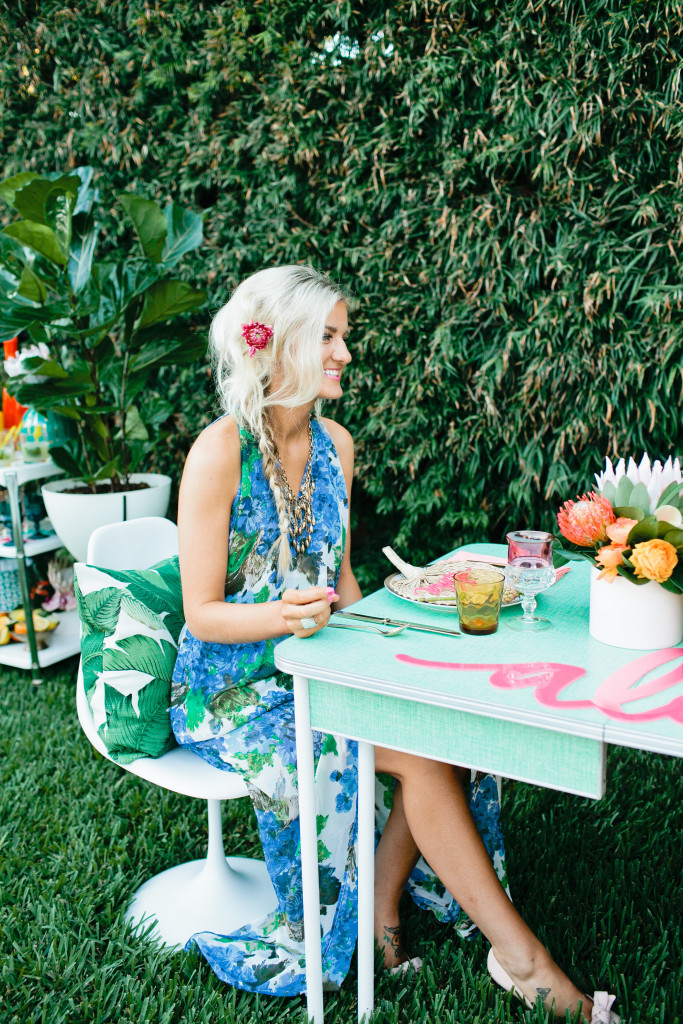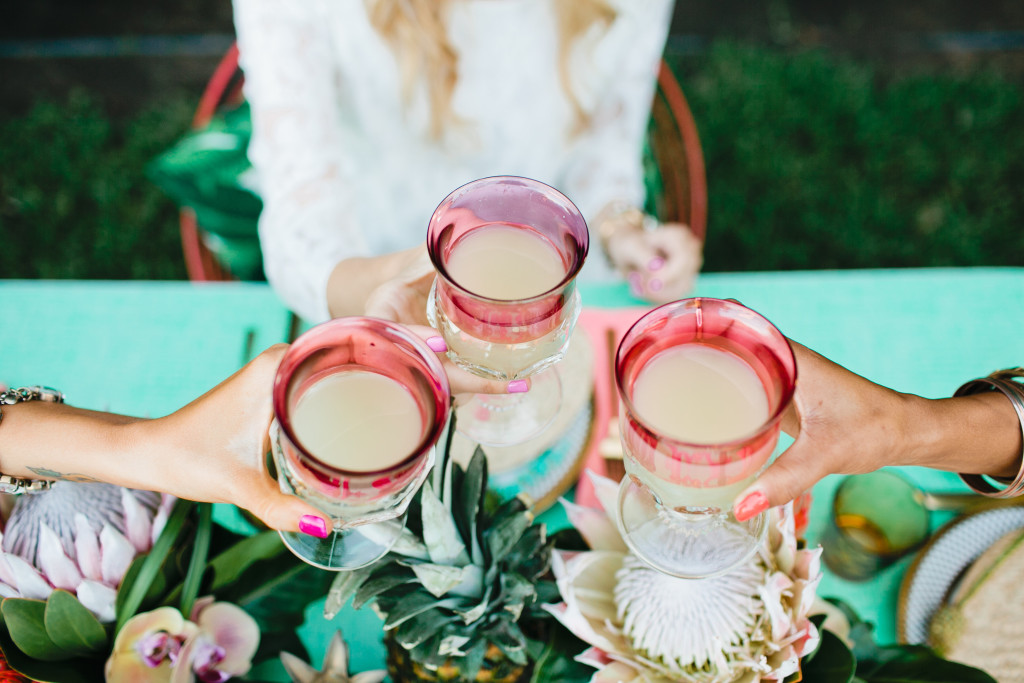 How cute is this banner we had Sharp Tooth Studio make for us!?!  That was the beginning of a beautiful friendship, you can see more of our collaborations with her in our Beijos Shop!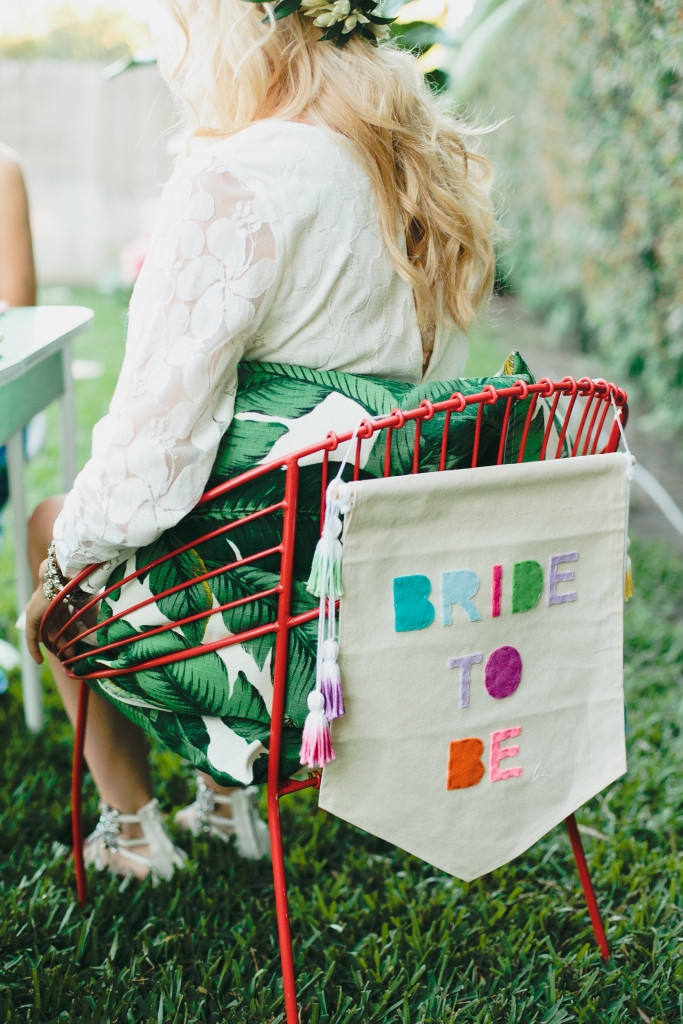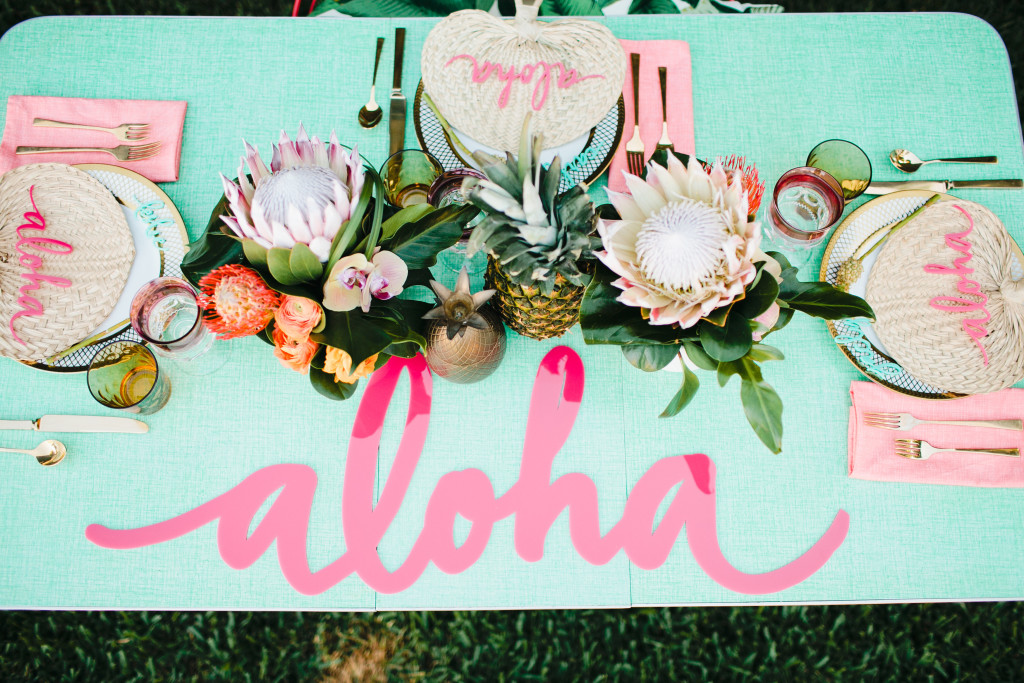 All of the amazing table top rentals are from Borrowed Blu, we love the mixture of golds, pinks and amber… It complimented everything so well and gives it a bit of that retro vibe…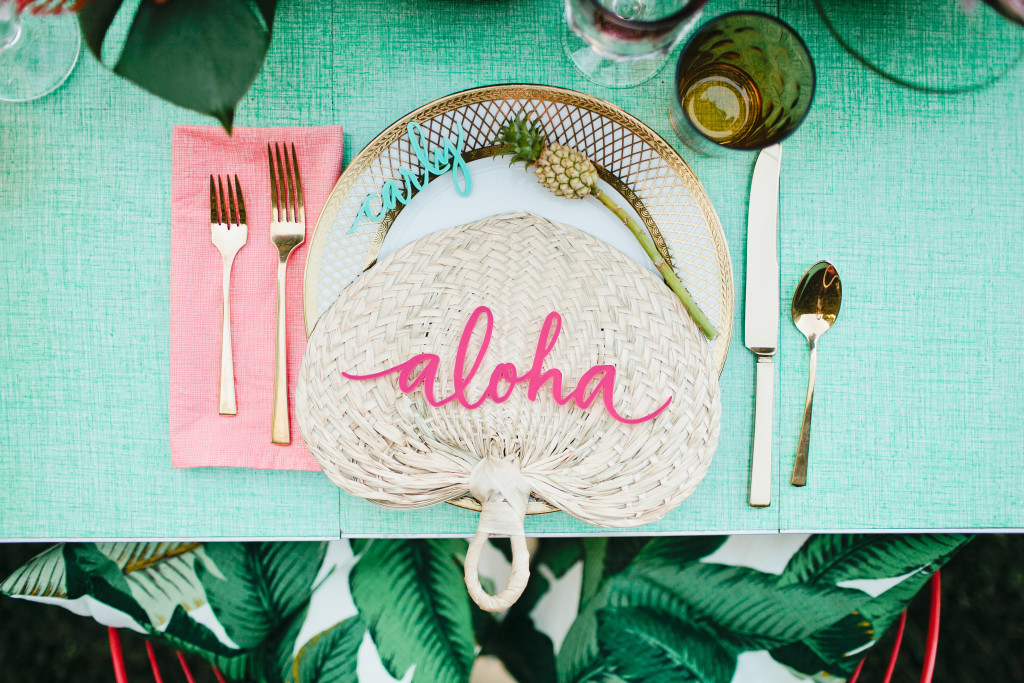 Awww… The dessert set up!  One of our favorites!!!  The florals were done by MV Florals and she really couldn't have done a better job with the mixture of textures and colors!  We love playing with brights like this, makes it so much more fun!!!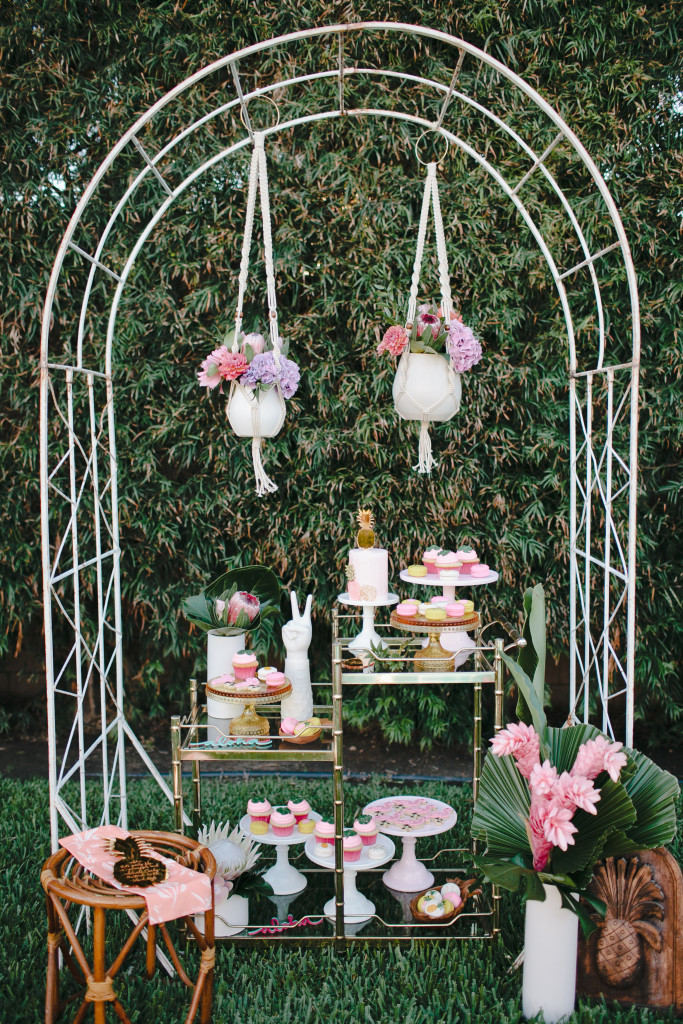 Ok… Can you even deal with these desserts?!  We feel so lucky to work with Sweet and Saucy Shop, they really are artists and this shoot proves it!!  Each and every one of these desserts were so tasty and beautiful to look at, from the sugar cookies to the cupcakes, the macarons and the cake!!! Those macarons… I mean….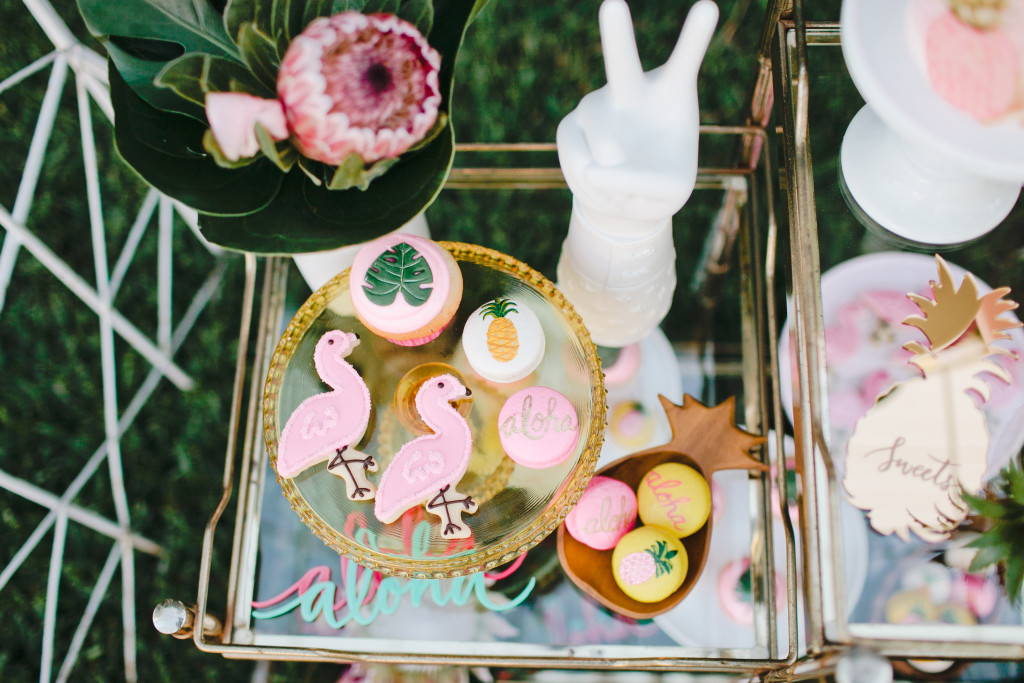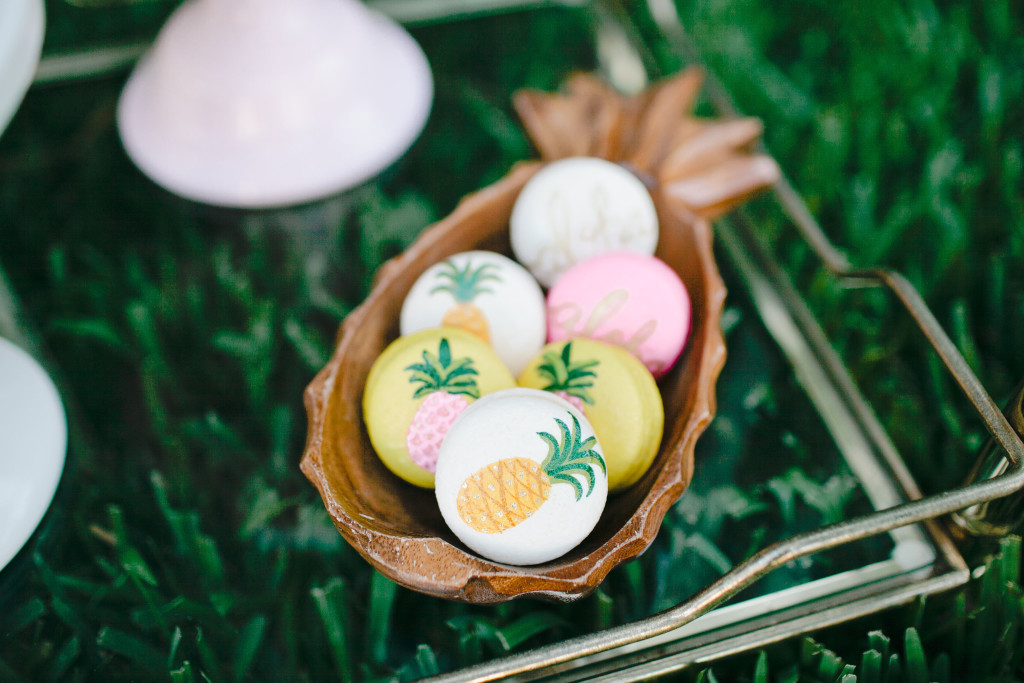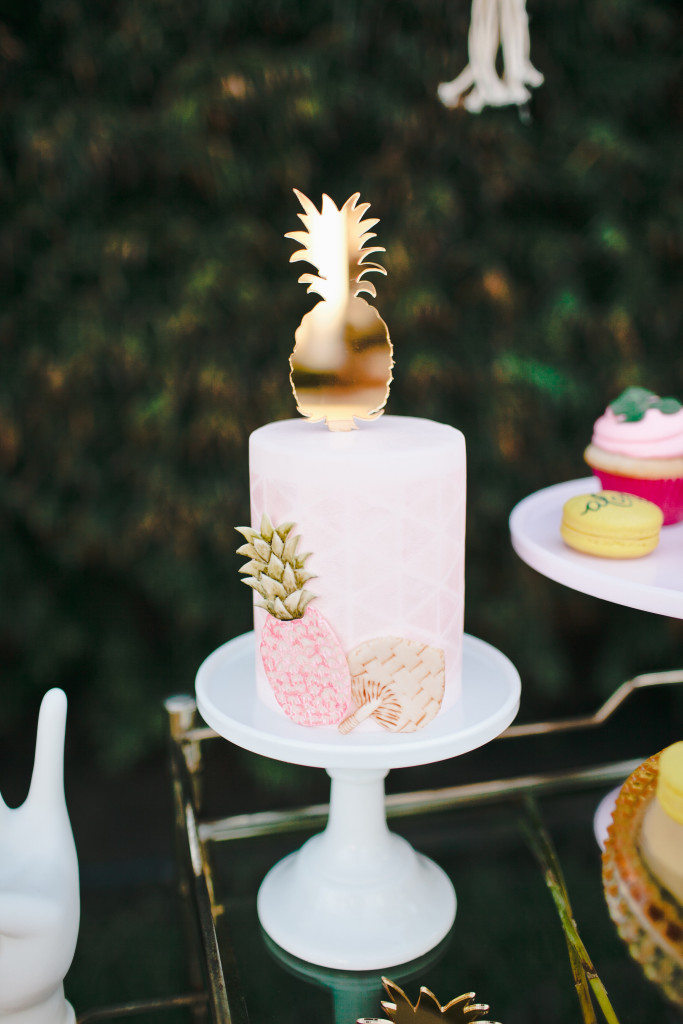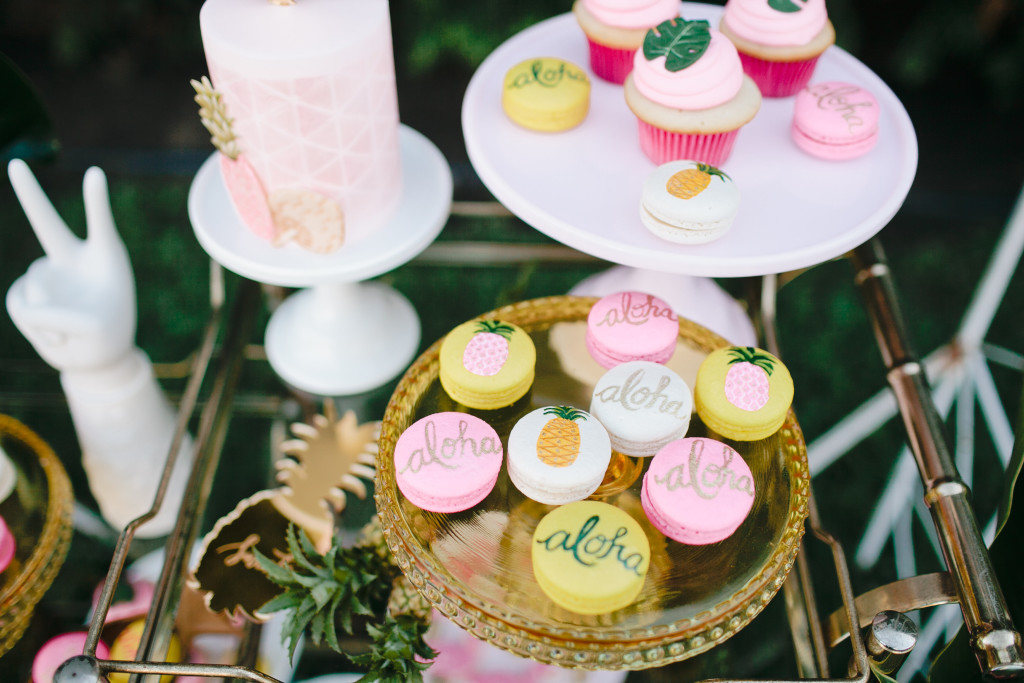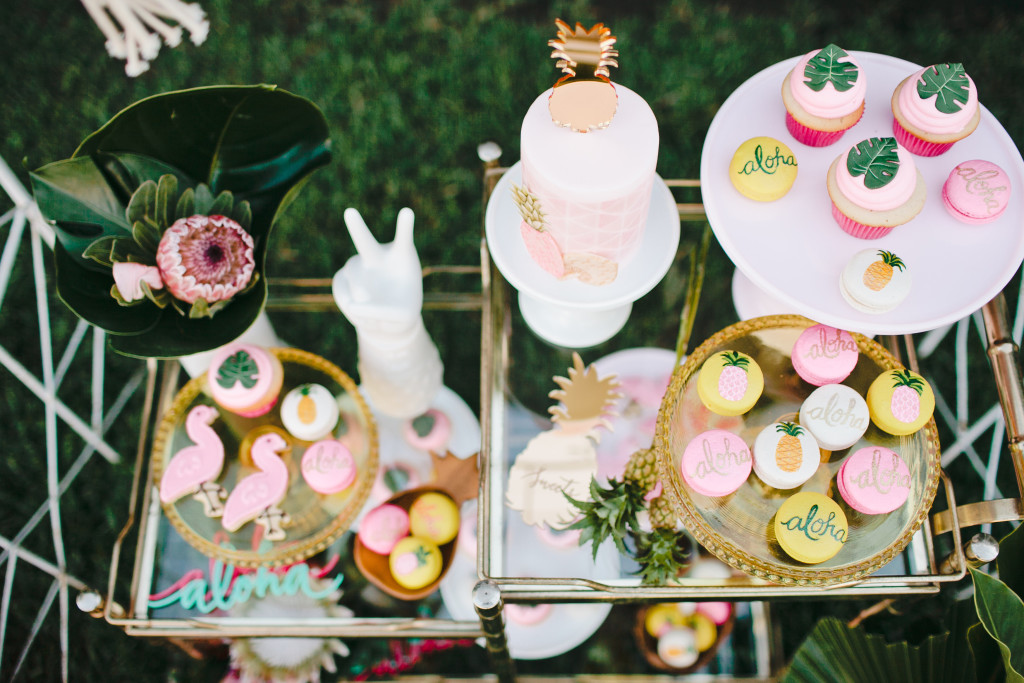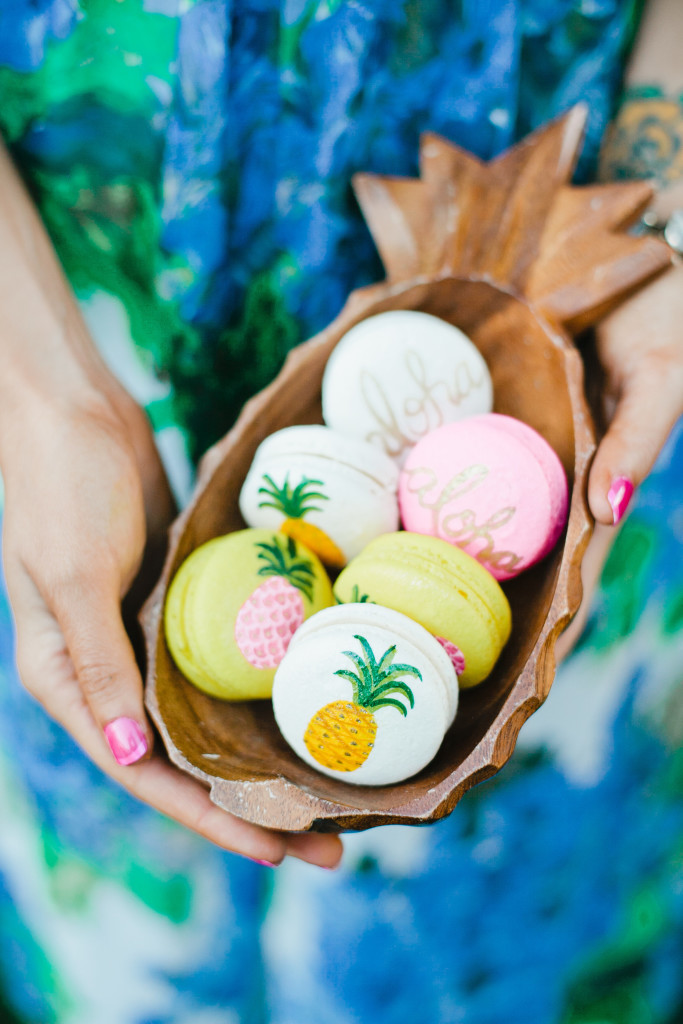 We got the hanging macrame plant holders from Shop Pigment, one of our favorite spots to shop for our homes…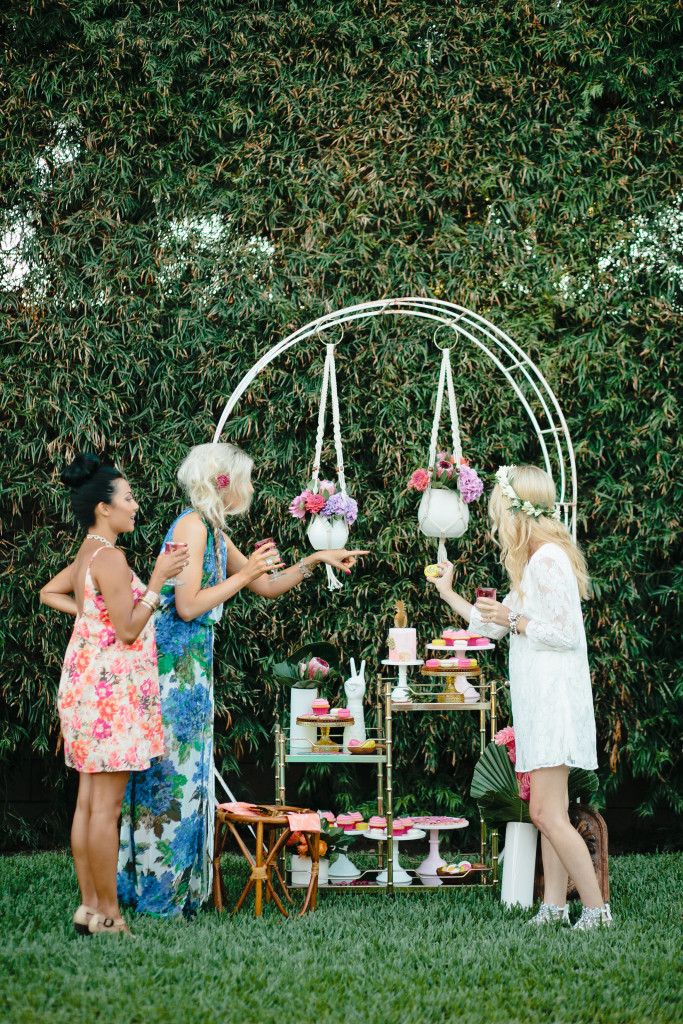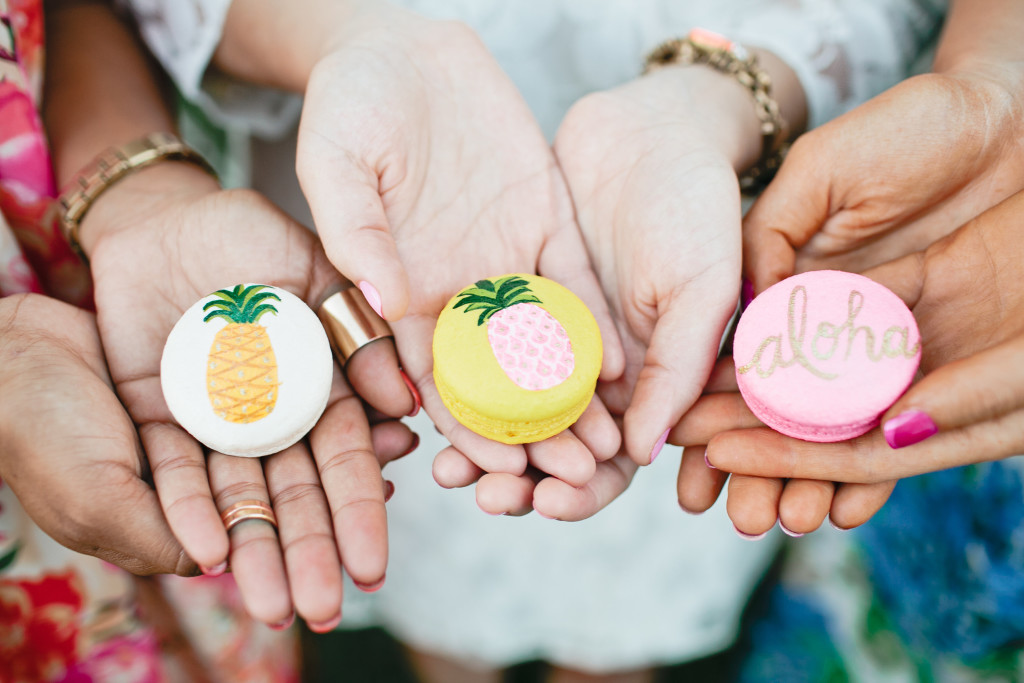 The bar!!  An essential and super important spot at any party if you ask us ;)
We got the bullet planters from Shop Pigment as well, as a matter of fact we each have one in our home!!  We were also lucky enough to work with Jonathan Adler for the fun decanters, ice bucket and vases!  And of course Project Juice provided the yummy mixers for our cocktails!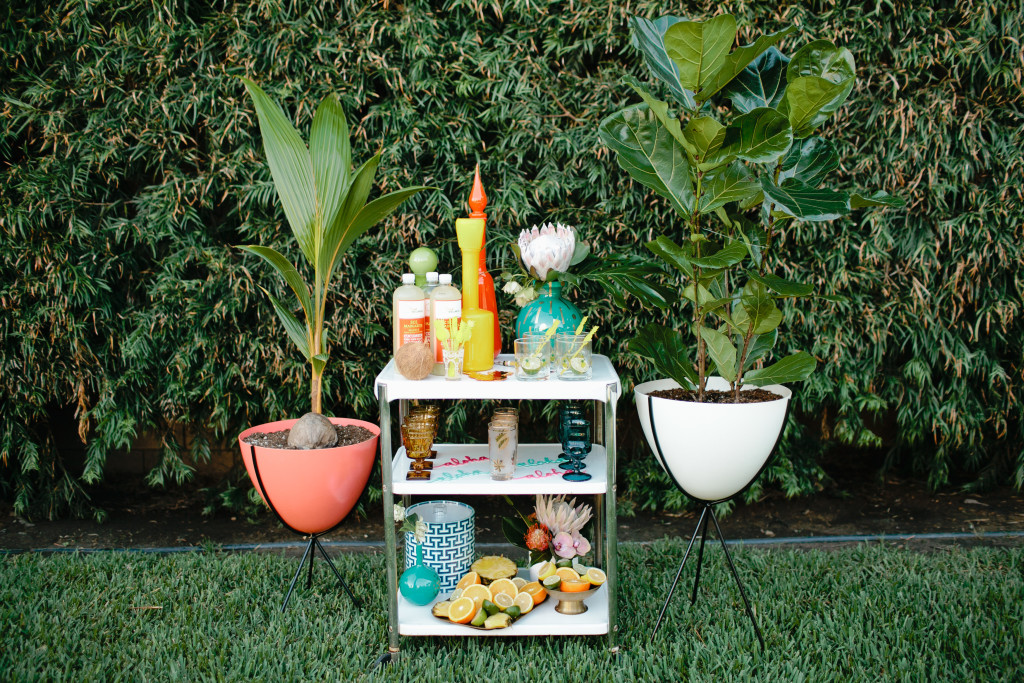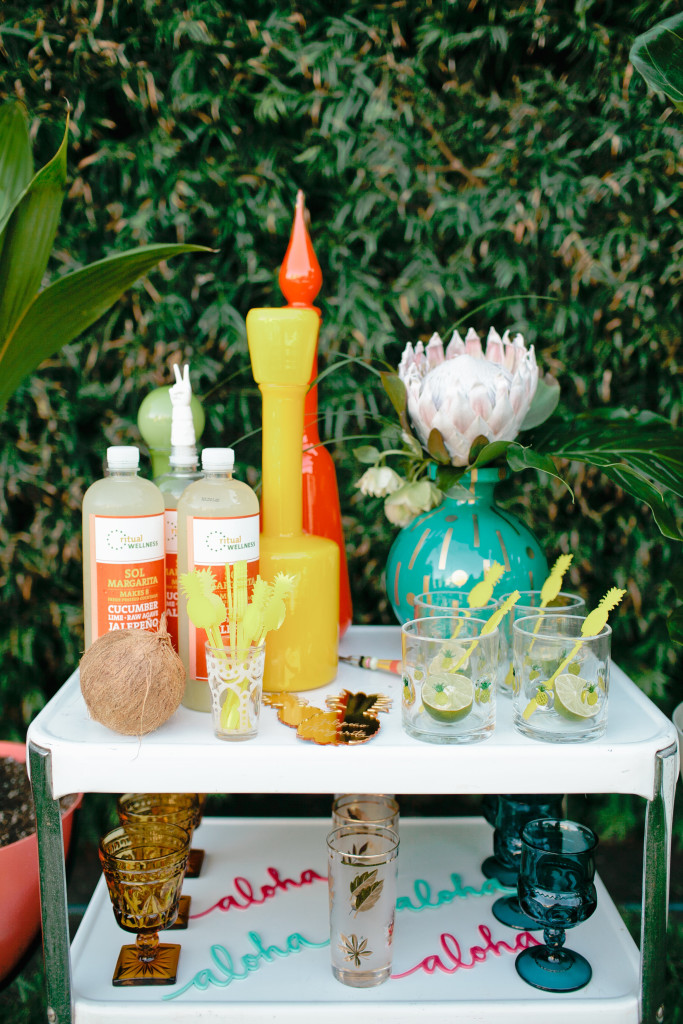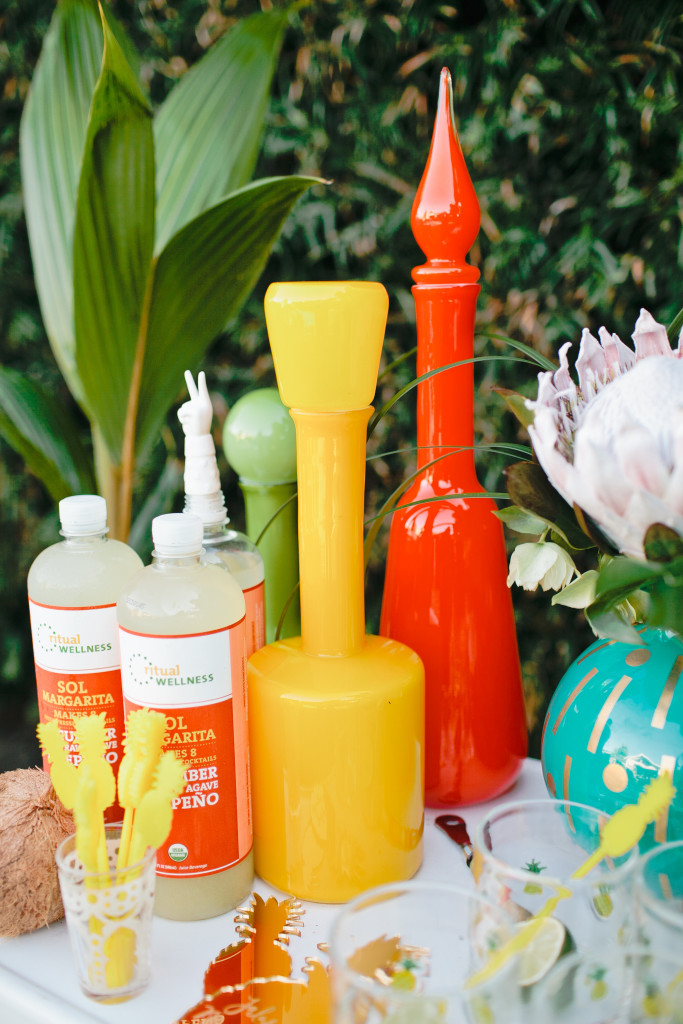 These glasses are so fun!!! We purchased them at Anthropologie last Summer!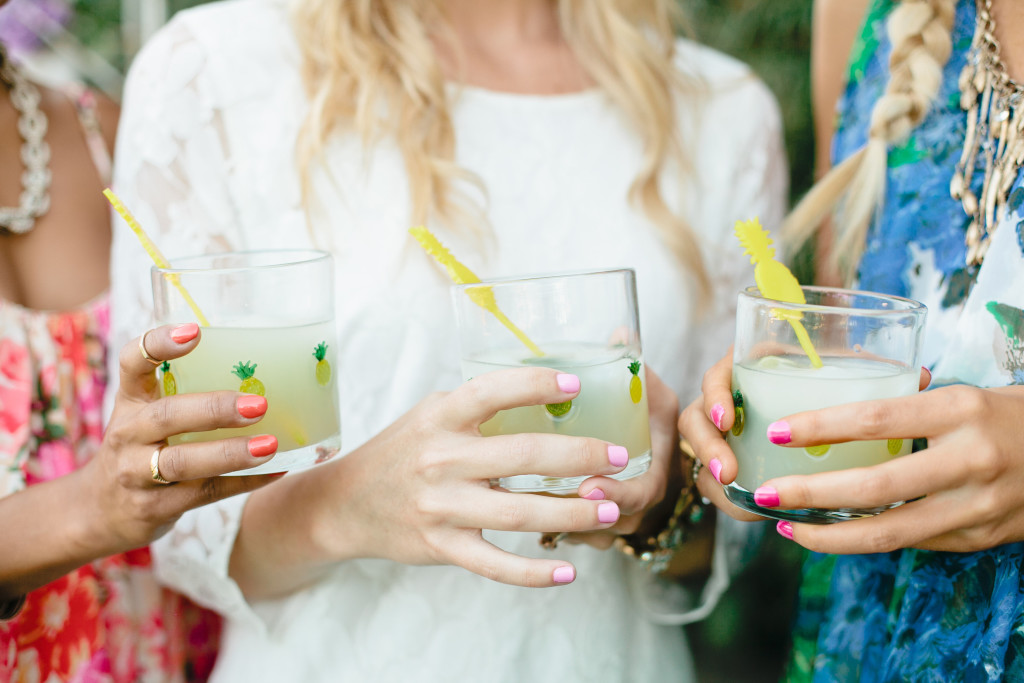 Like we said… Party Like a Pineapple!!!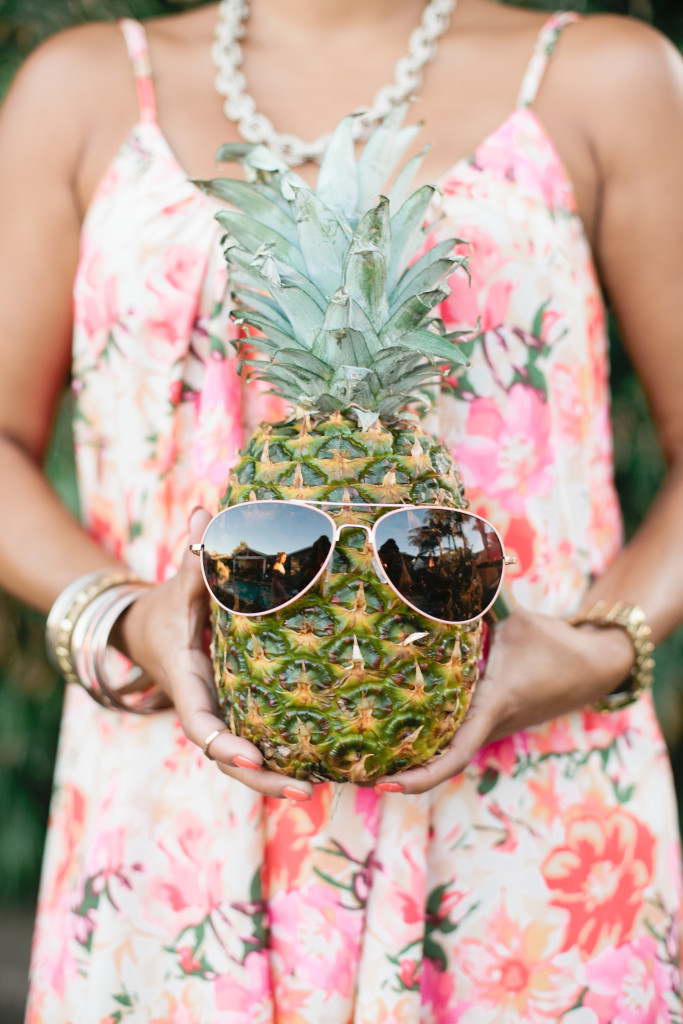 And how pretty & festive do our lovely models look!?!  All in Show Me Your Mumu, we can't get enough of that brand!!!  Hair and makeup were done by our talented friend Brie Crouse.
We can't believe Summer is almost over!!!  Good thing for us California babes it goes on till about November, haha!  But still… Can't get enough of Summer and this fun tropical shoot.  Hope you liked taking this trip down memory lane with us!
XO
Jacquelyn