Grilled Pineapple with Coconut Whipped Cream
The minute I found this recipe, I knew I needed to try it…
My family and I have a love affair with fruit, we always have tons of it in our home and each of us gobble it up!!  One of our favorites is pineapple and the thought of having it grilled intrigued me.  Plus, I'm a sucker for anything coconut…
All Photos by Megan Welker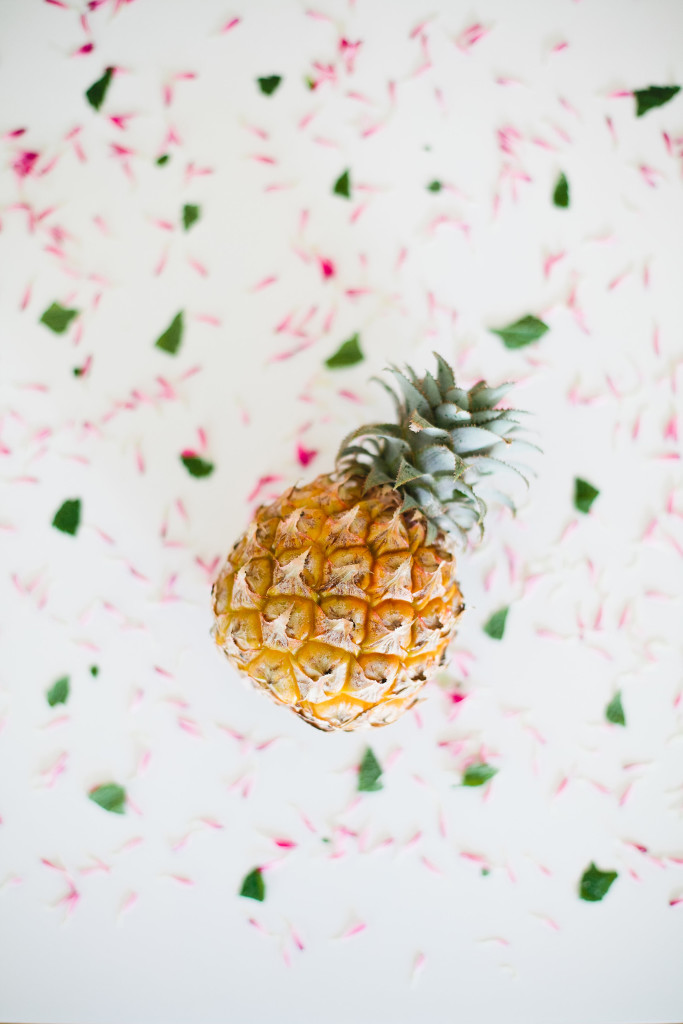 The pineapple really had it's year in 2014, but hey, it is already making a comeback if you ask us!!
After an amazing trip to Kauai last Summer I was inspired to do our shoot that we featured yesterday, so today this is my ode to the Pineapple, who really showed me how to party it up last year!
Ingredients
1 (13.5 ounce) can full fat coconut milk (I used A Taste of Thai)
1/2 tsp. vanilla extract
5 tsp. sugar, divided
1 pineapple
1 lime
Fresh mint for garnish, if desired
Directions
For the coconut whipped cream…
Place the can of coconut milk in your refrigerator overnight, this is key as it helps solidify the milk which is essential when making the whipped cream.
The next day, place the bowl of your mixer and the whisk attachment in your freezer for 5-10 minutes to chill. Remove the can of coconut milk from your refrigerator and FLIP it upside down. Open the can and pour off the liquid at the top.
Transfer the solid portion to your chilled mixing bowl and start whisking on high. Once it starts to get fluffy and light, add in the vanilla extract and 2 teaspoons of the sugar, whisking until incorporated. Cover the coconut whipped cream and refrigerate it until you're ready to use it.
For the grilled pineapple…
Pre-heat your grill to high. Remove the top and bottom portions of the pineapple and discard. Slice the remaining pineapple into slices about 1-inch thick.
Sprinkle 1/4 tsp. sugar on each side of the pineapple slices and place them on your pre-heated grill. Grill for about 2-3 minutes on each side, or until they get nice grill marks and the pineapple is slightly softened. Remove from the grill. Squeeze some fresh lime juice over the pineapple slices.
Serve the grilled pineapple slices with a dollop of coconut whipped cream
Garnish with fresh mint, if desired.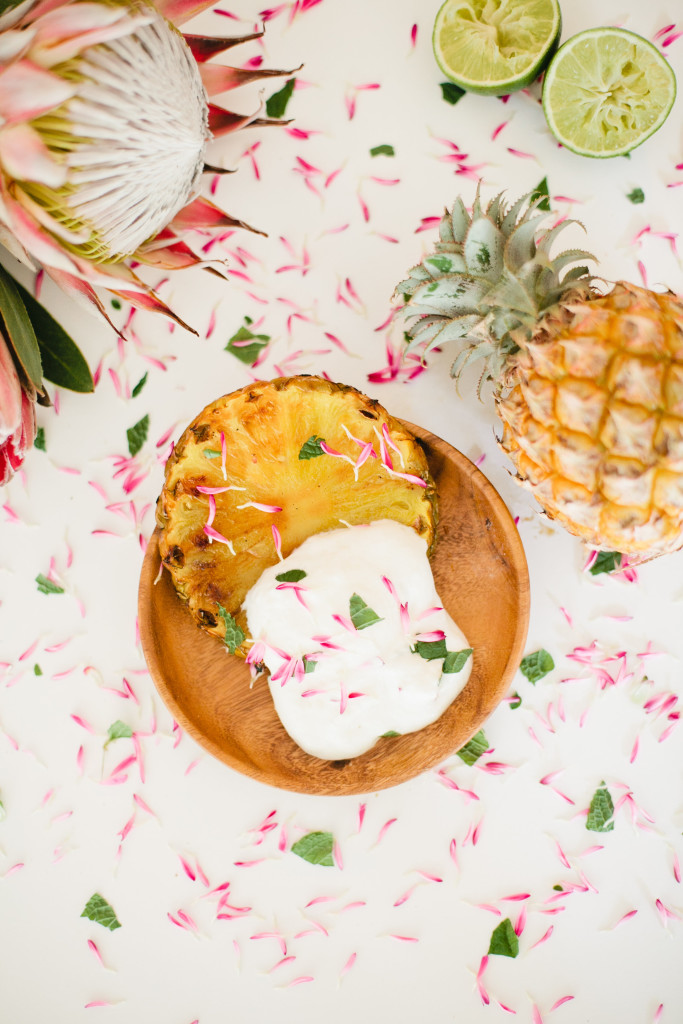 The perfect yummy & refreshing summer dessert!
Enjoy!! XO!
Jacquelyn