This summer and fall, it's all about al fresco gatherings so we decided to bring Italia into our own backyard! If you're dreaming of a trip to Italy then this one is for you! Sabrina of Golden Arrow Events and I love to travel, so we decided to take our love for it and share it with you all. We used all the inspiration of Tuscany from the decor to the food for this one! Let us transport you to the land of pizza and wine!
See us featured on Perfete today!
Photos by the talented Lorin Kelly Photo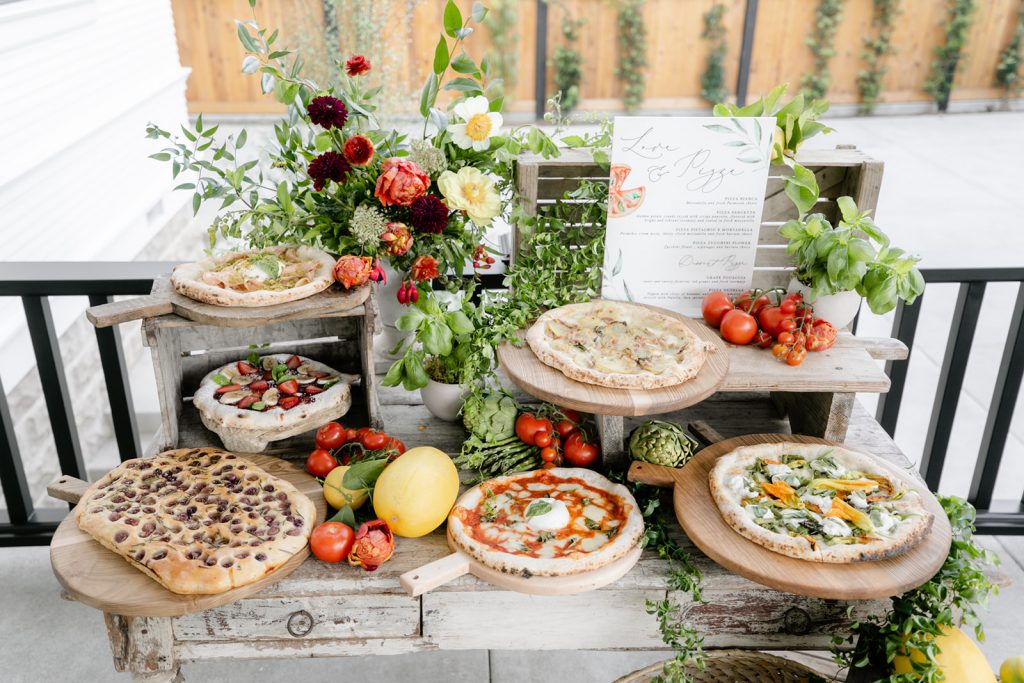 Our invitations, place cards, and signage were all done by the talented Kaylyn of Pirouette Paper. Her invitation suite is one Italian wedding dreams are made of!! I loved her attention to detail and that stunning watercolor touch that you see throughout the signage as well. And I personally can't get enough of the wax seal on place cards.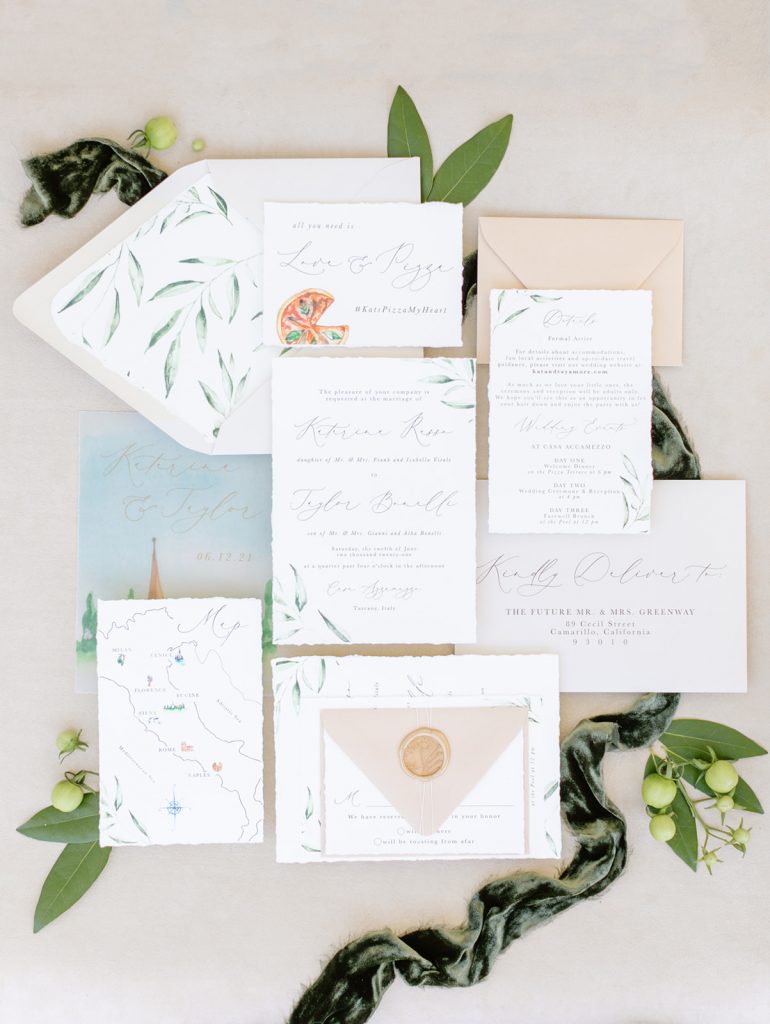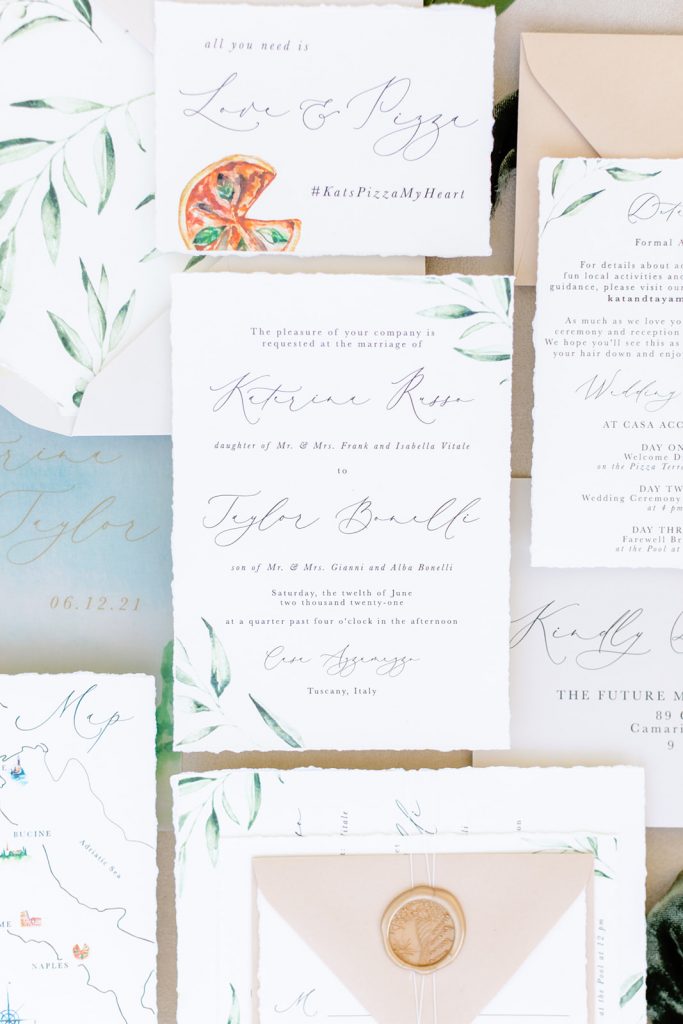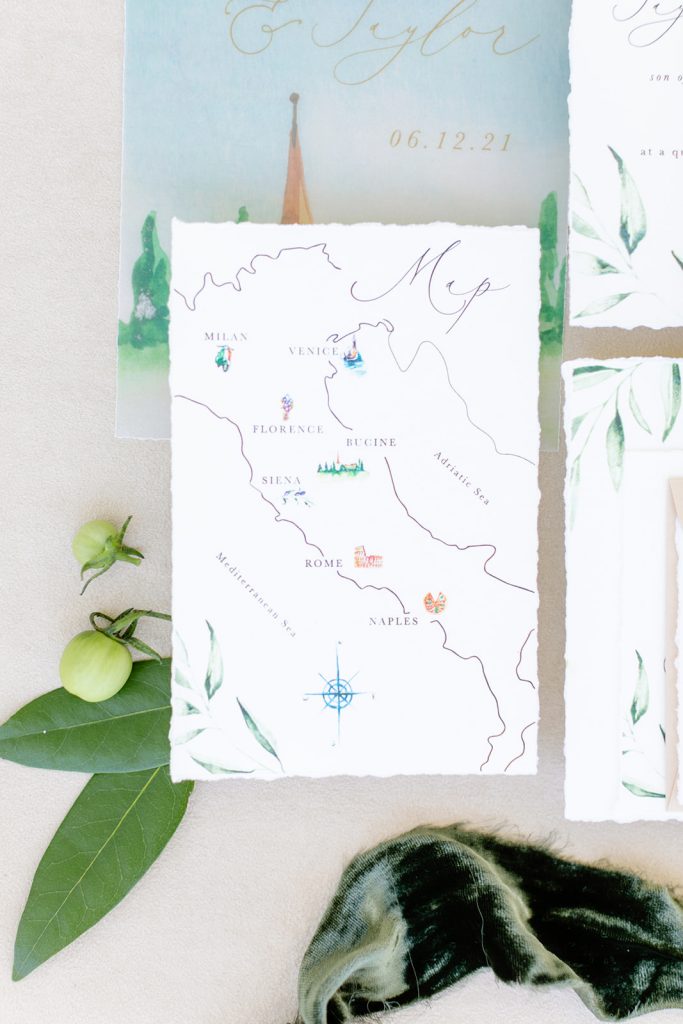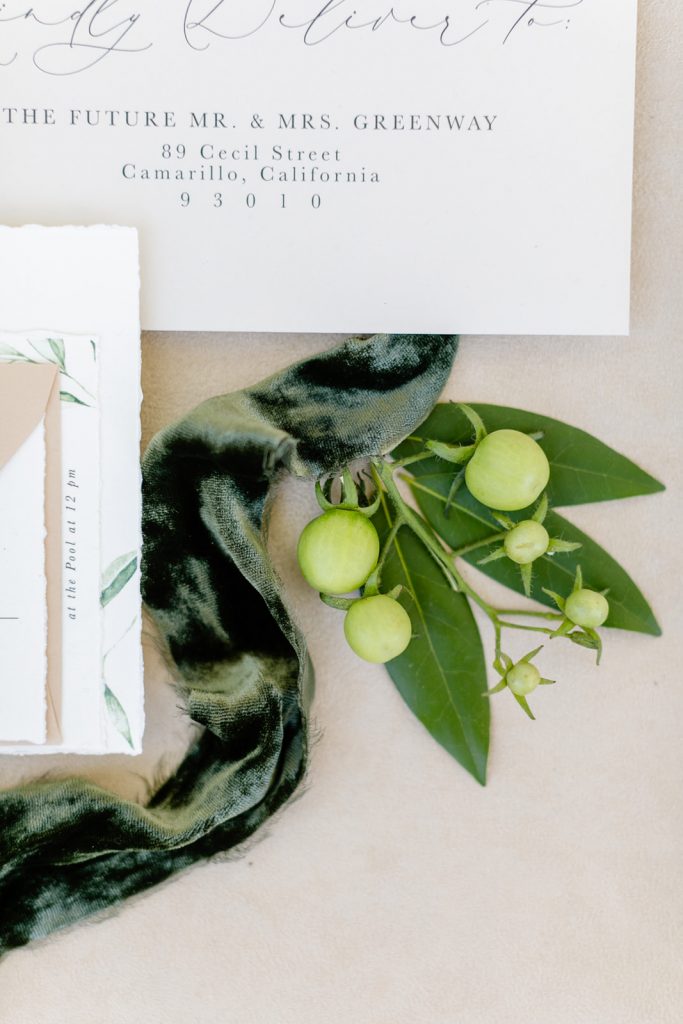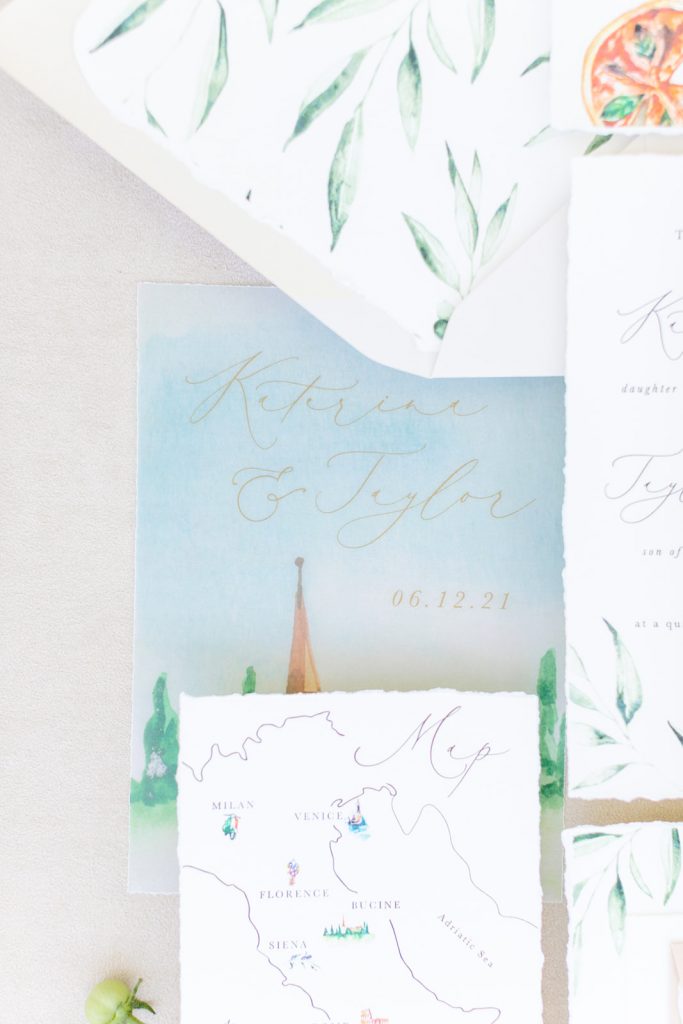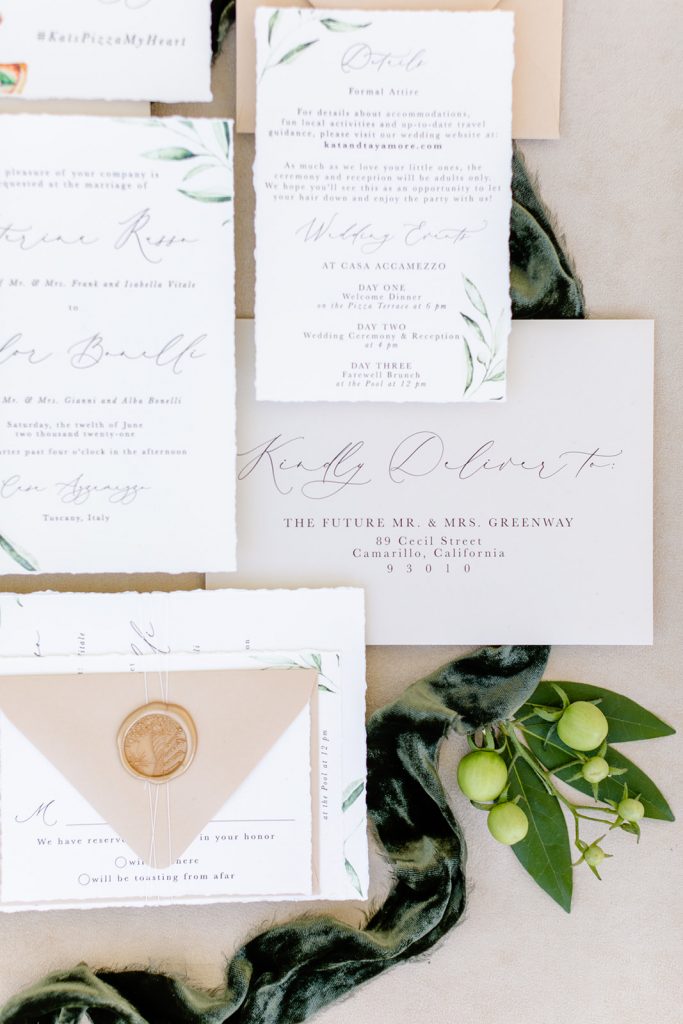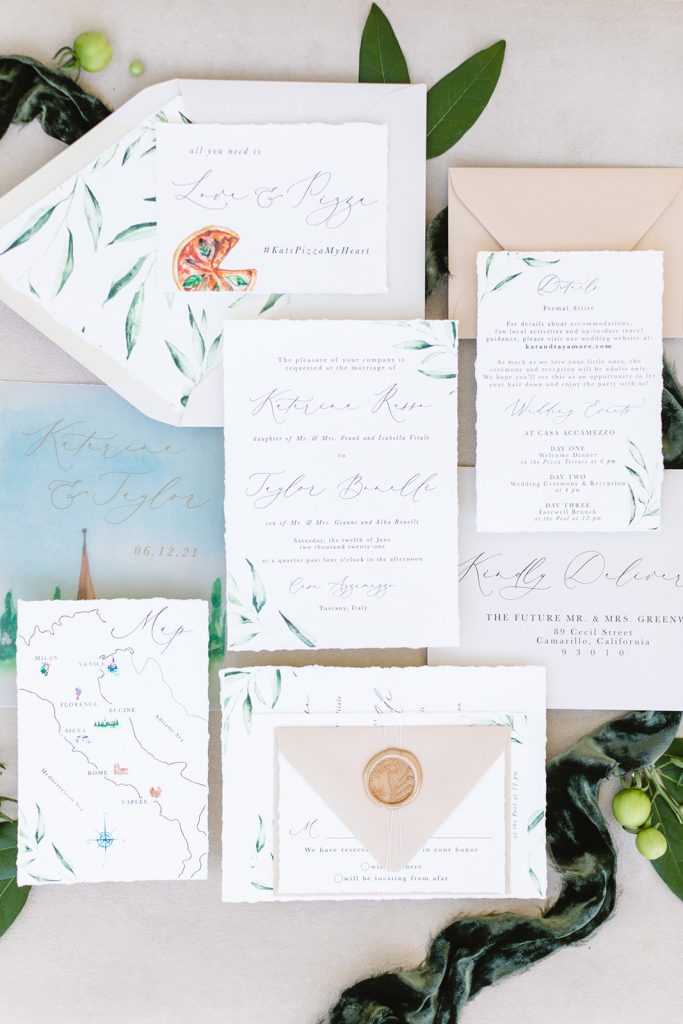 Starting with our beautiful setting at our friend Marnie, owner of Sweet Salvage Rentals, lovely home. She hosted us in her backyard and provided all of the beautiful vintage rentals.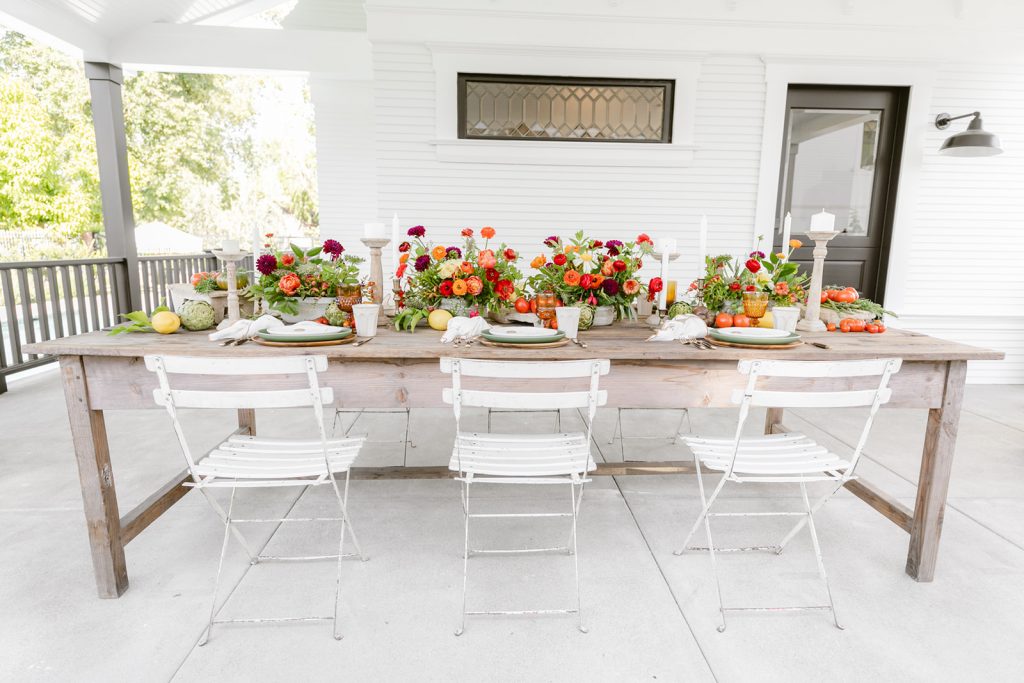 Sabrina and I set the table with Hostess Haven's beautiful tabletop pieces using rich colors of olive green and amber. I especially loved the rustic wood flatware we chose.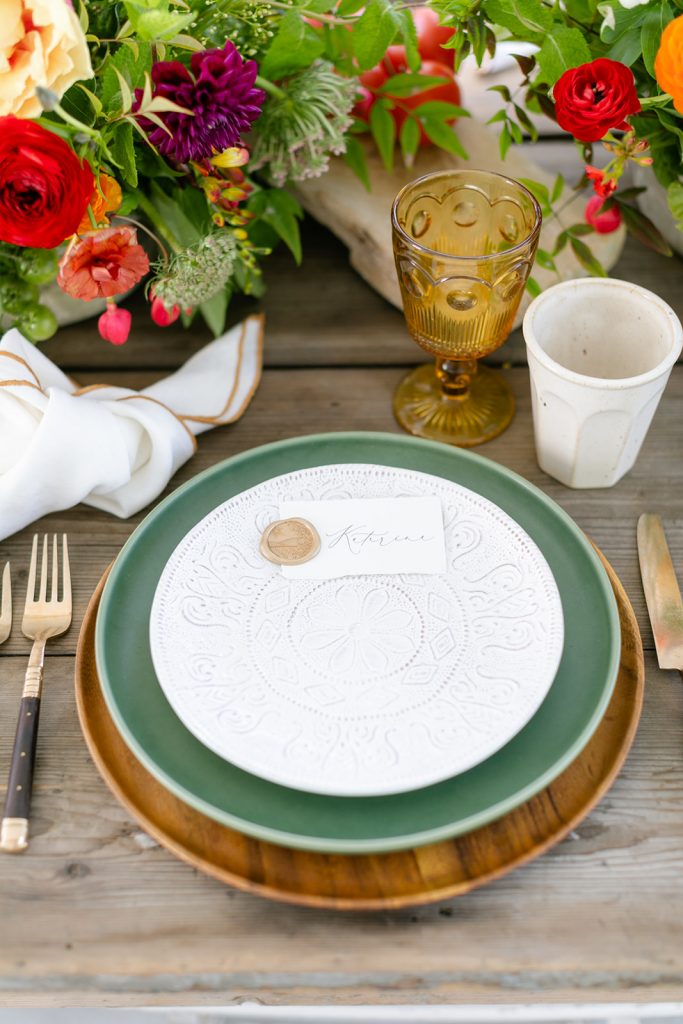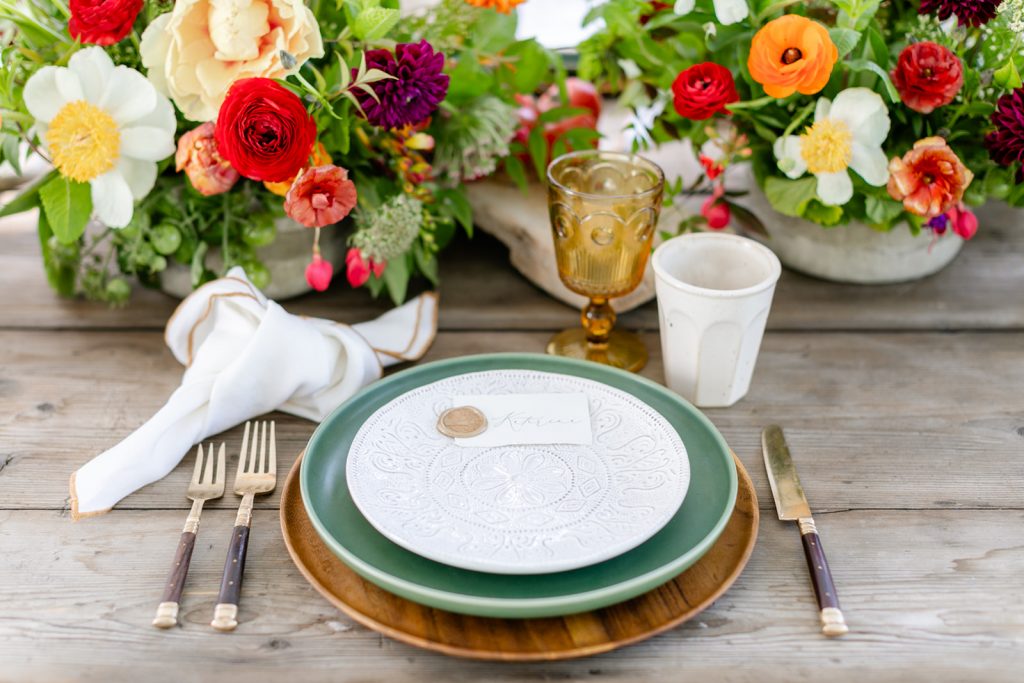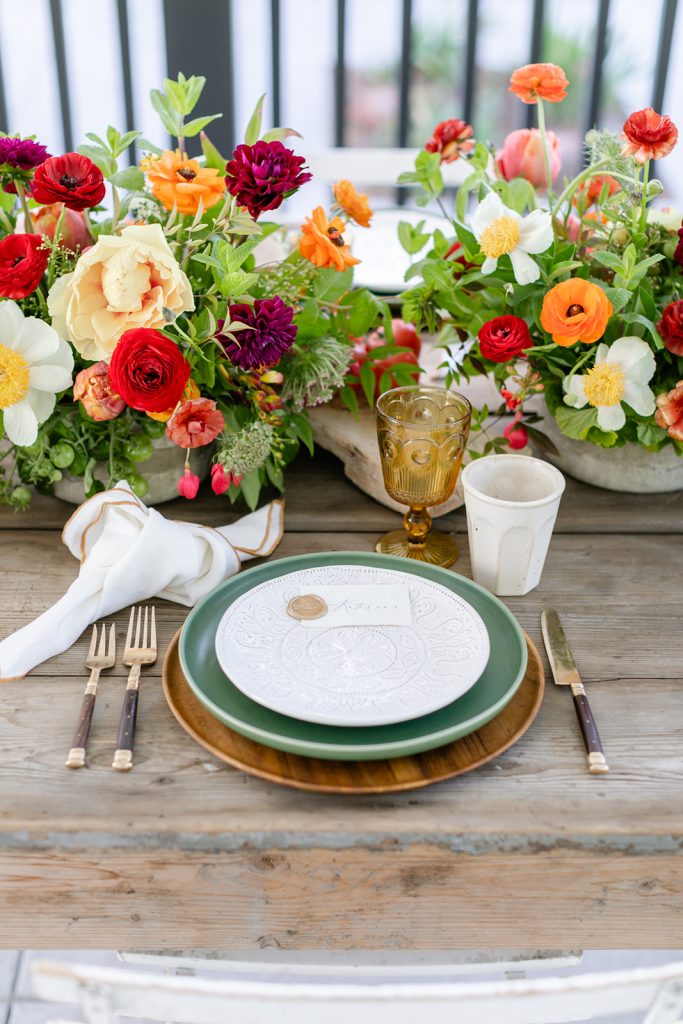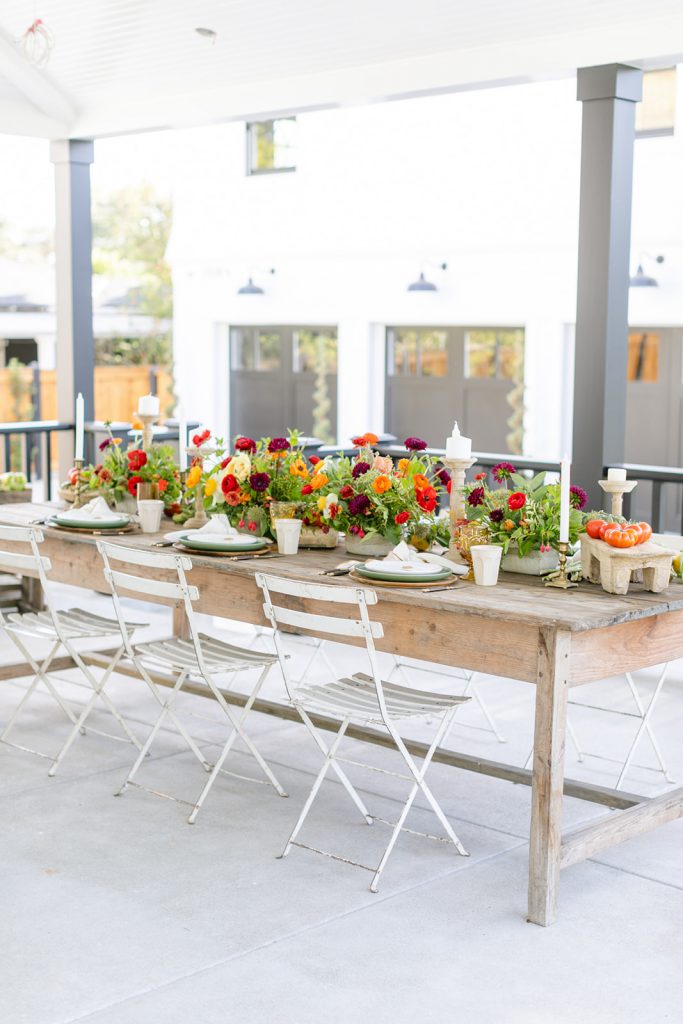 Golden Sol Floral Co did an amazing job of bringing not only gorgeous florals but tons of produce as well! Adding tomatoes, artichokes, lemons, and other seasonal veggies and fruits really added character to this table and brought the taste of Italy right here to California!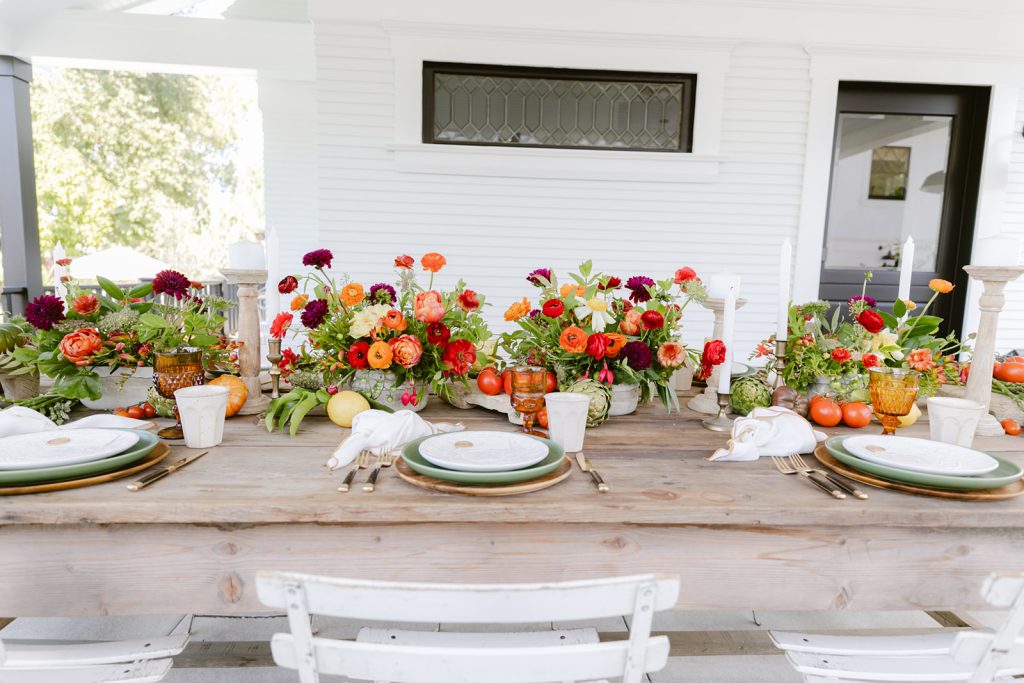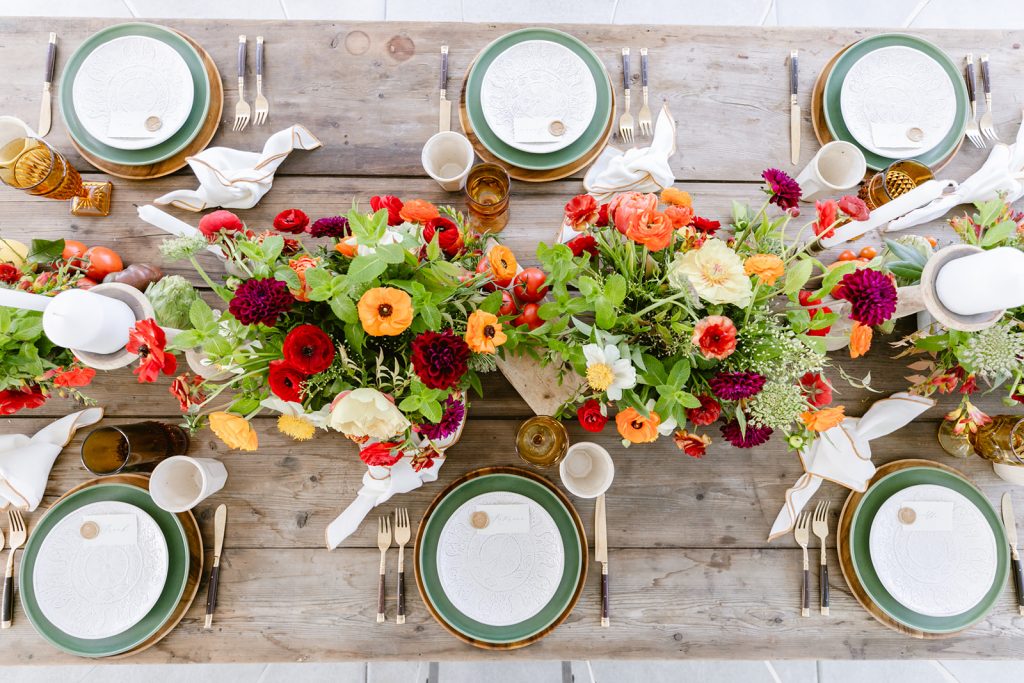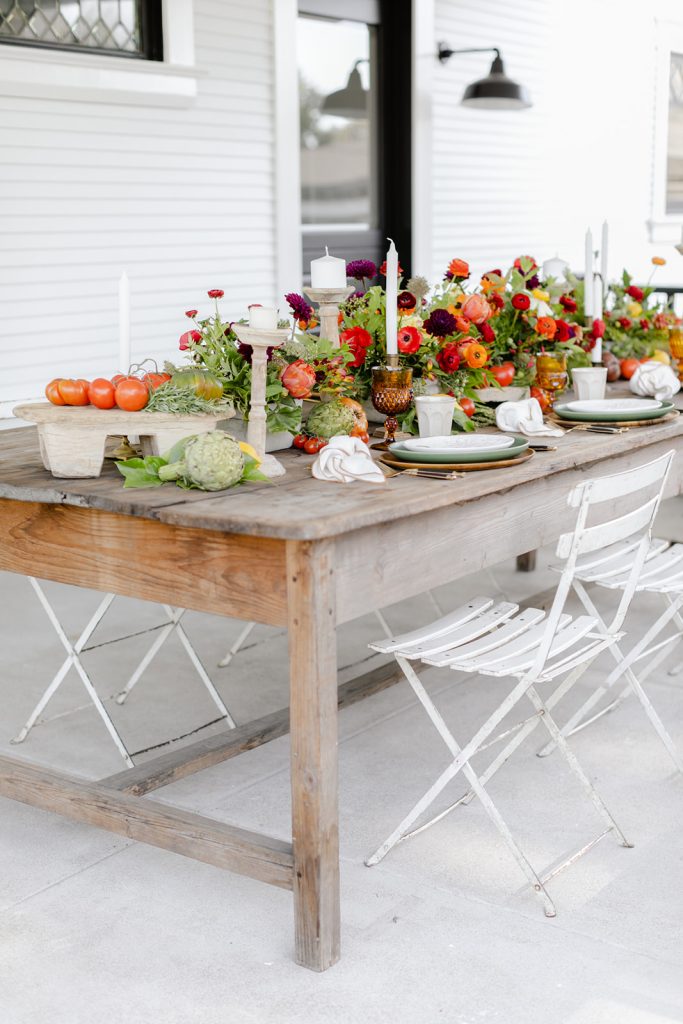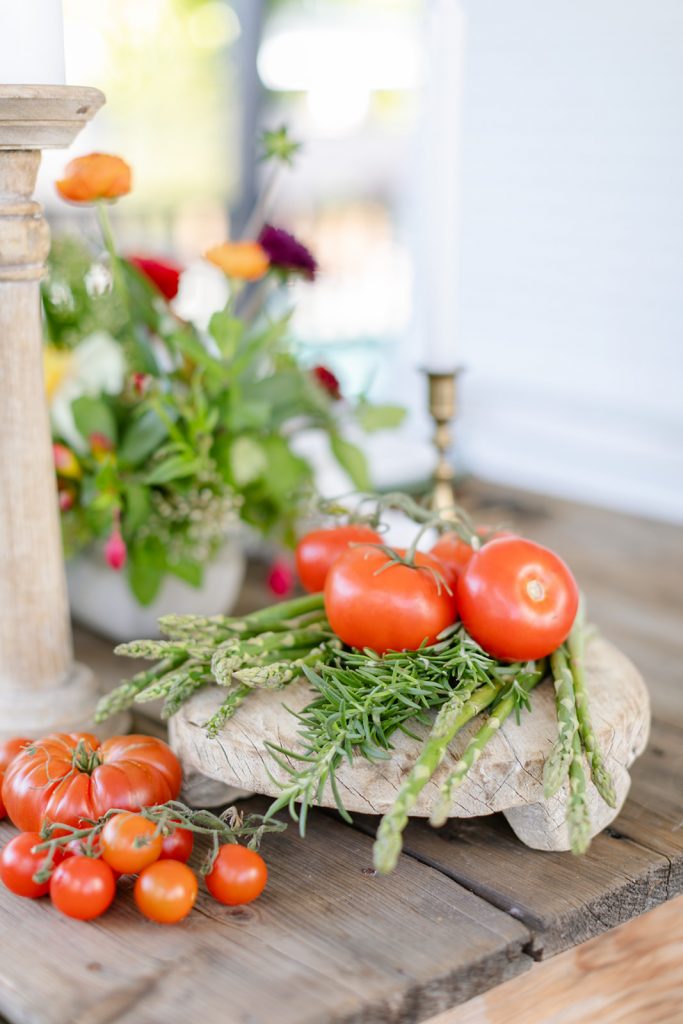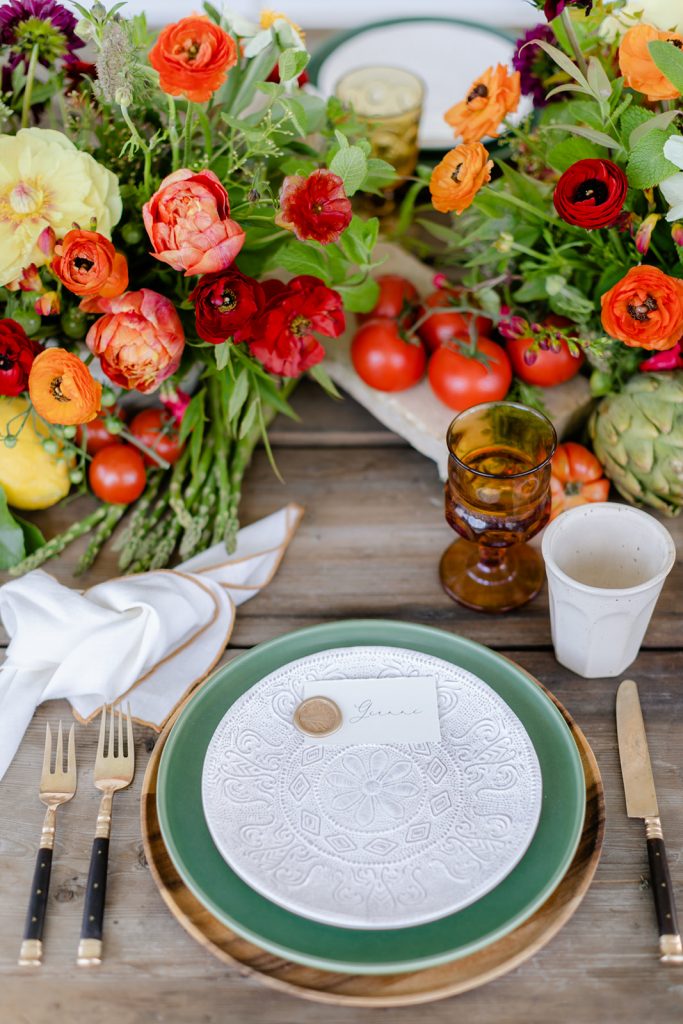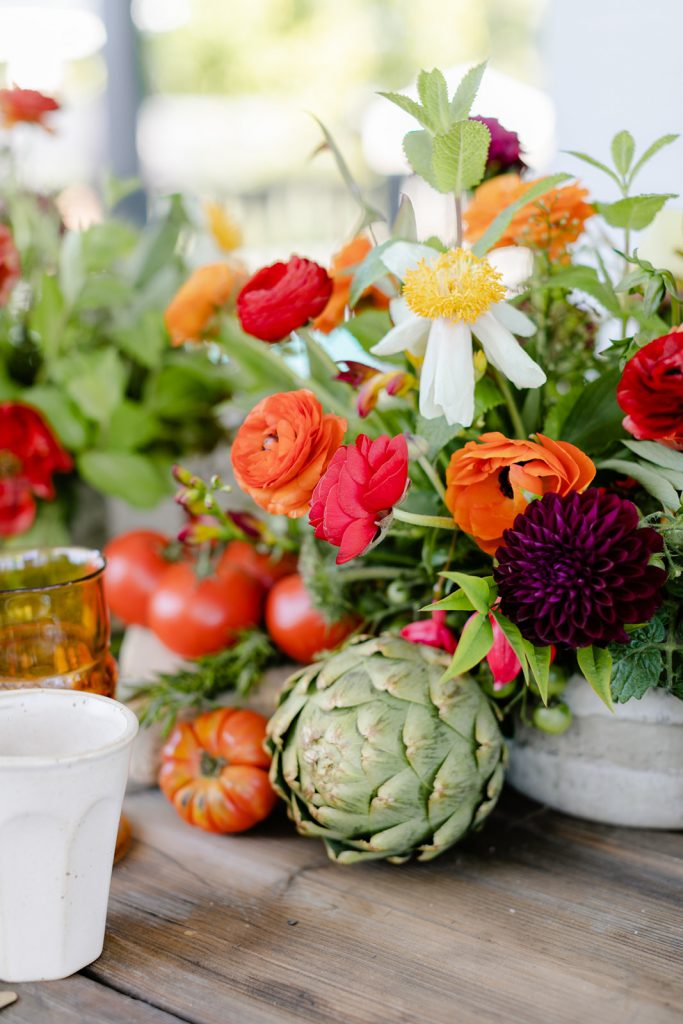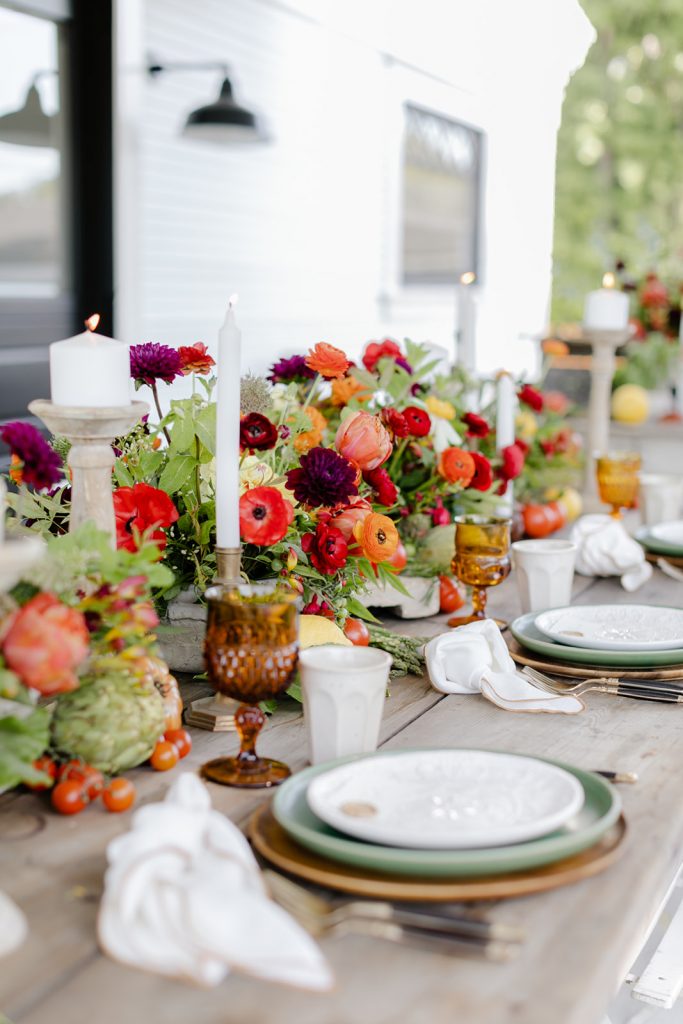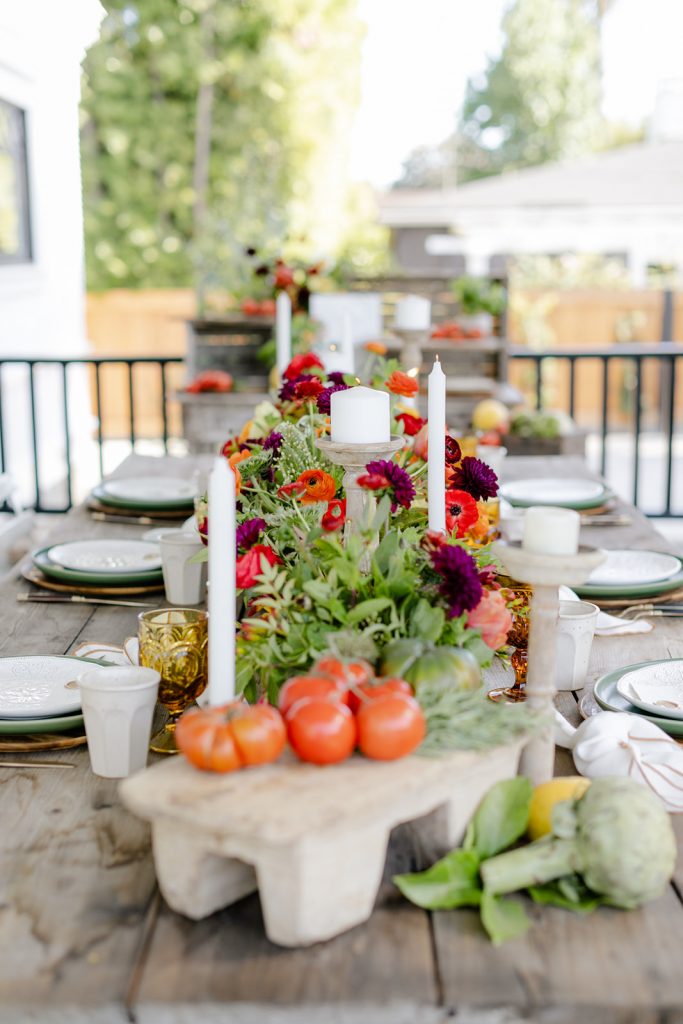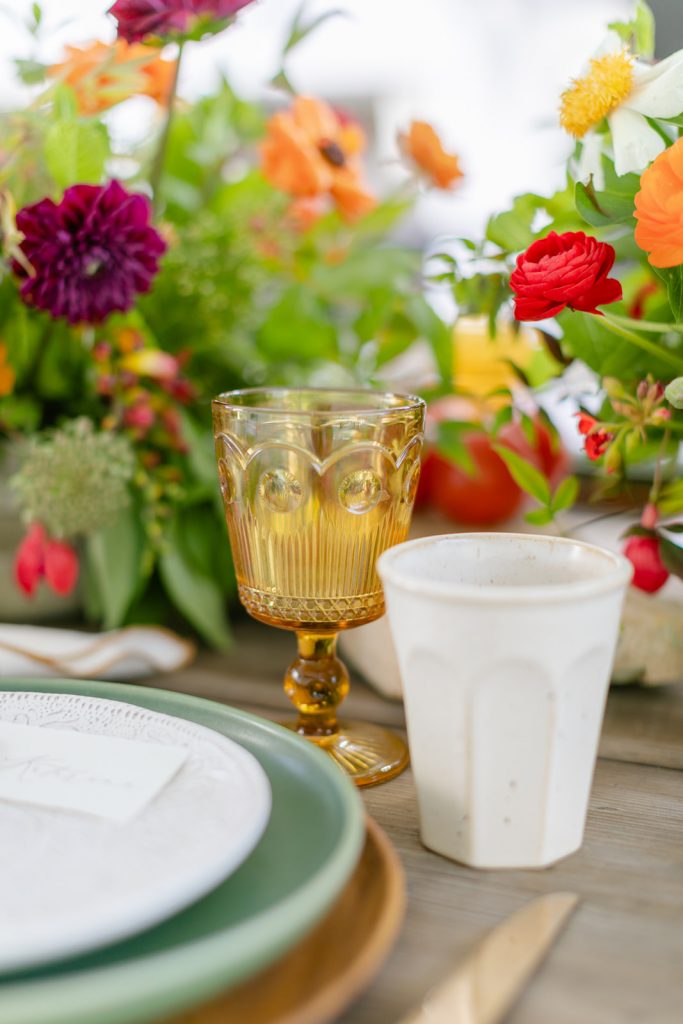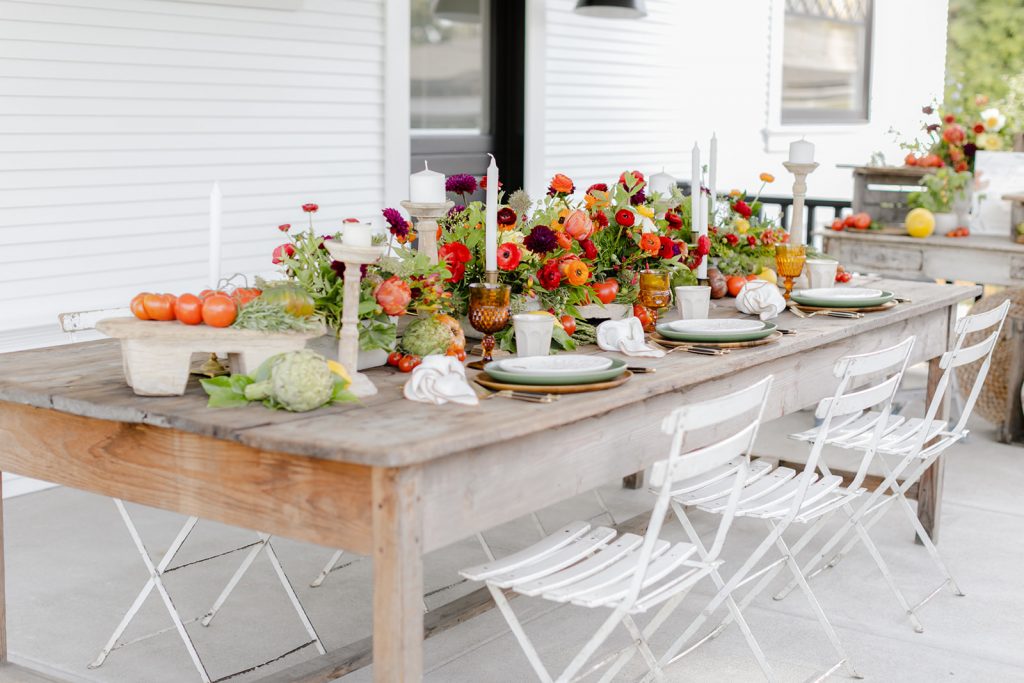 There's Lori of Golden Sol Floral Co doing her thing!!! She's such a cutie and oh so talented!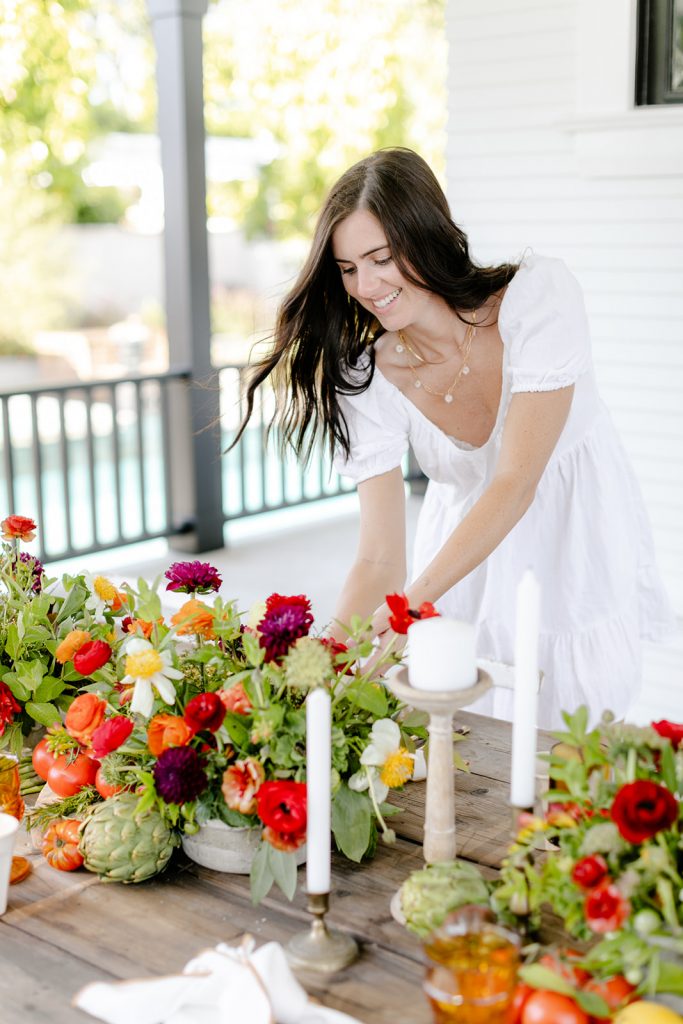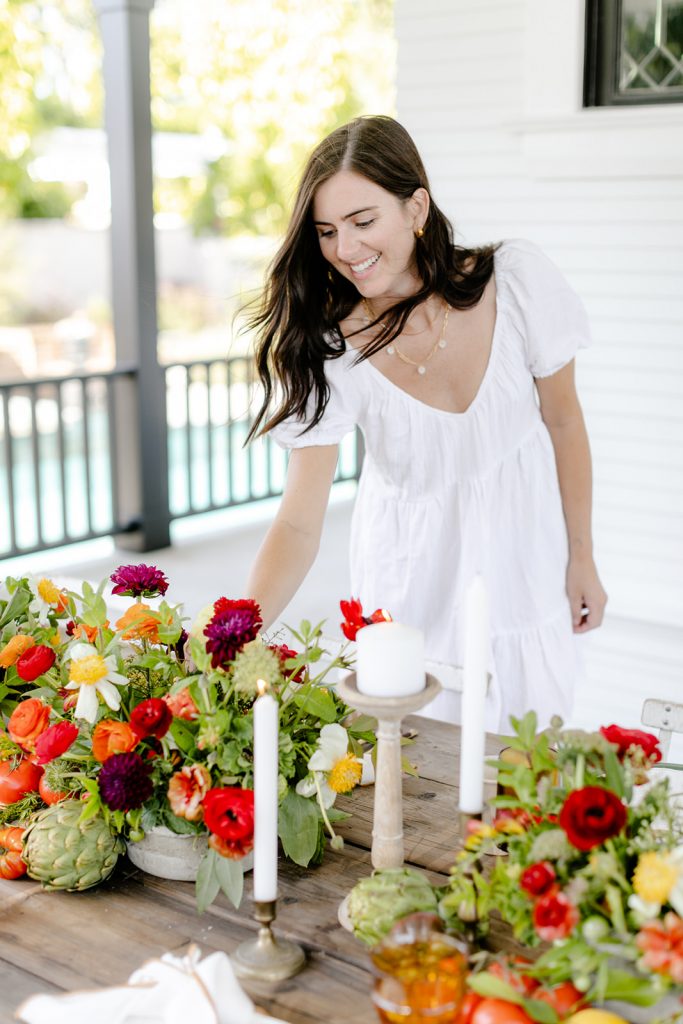 Me and my girl Sabrina!!! I love designing and planning with this beauty!!! This summer has been so busy we haven't gotten to do much of it together but we will soon!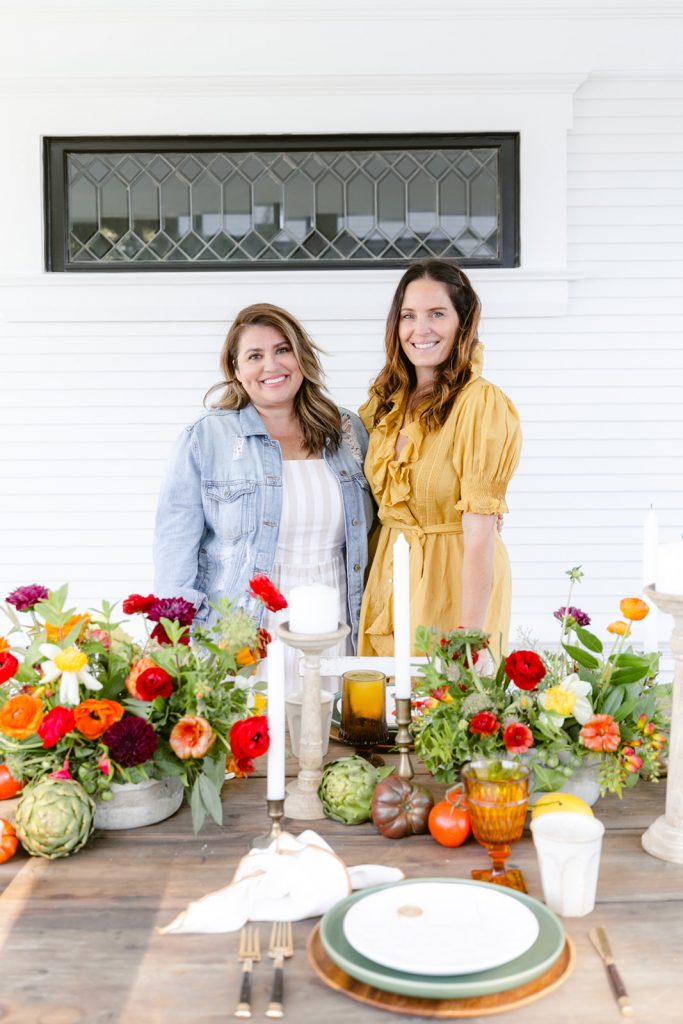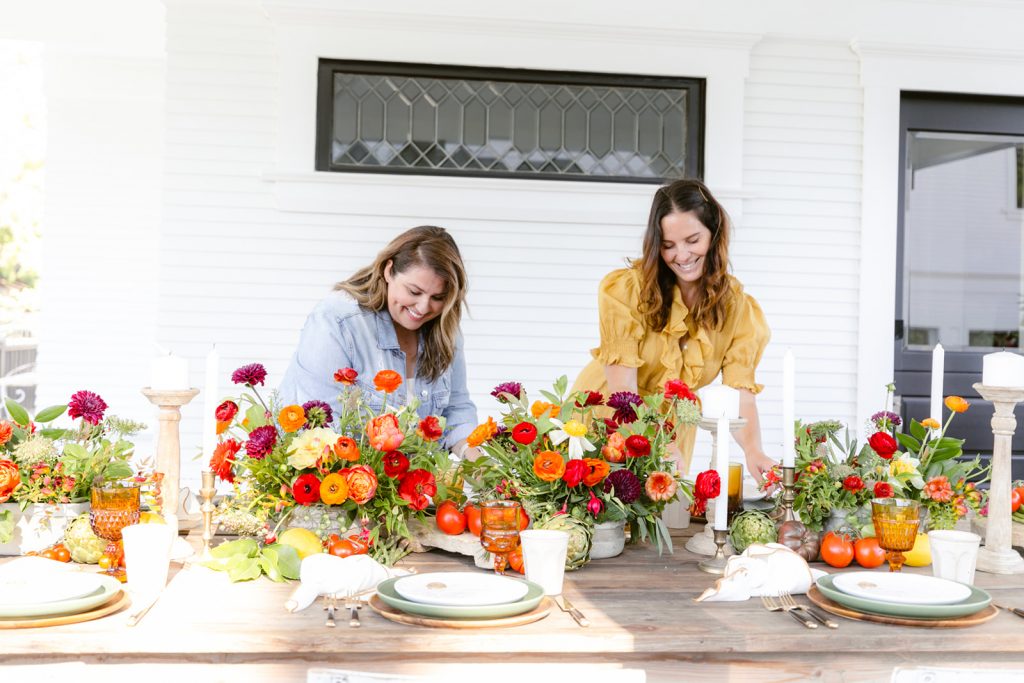 Cheers!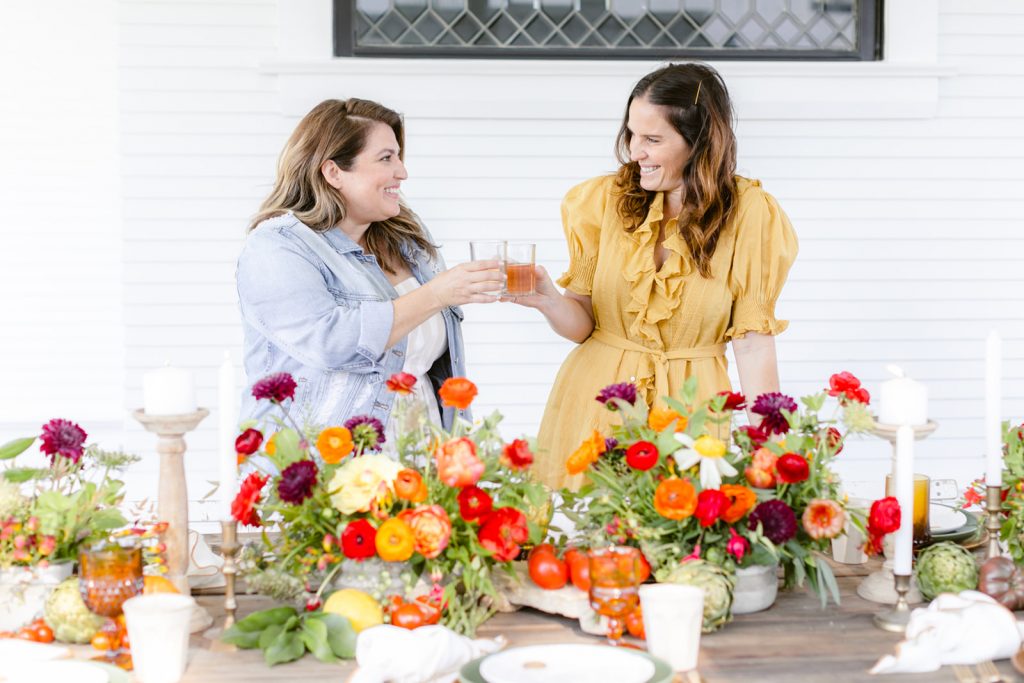 And our lovely hostess Marnie!! Her home is a dream, I can't wait to share a home tour someday!!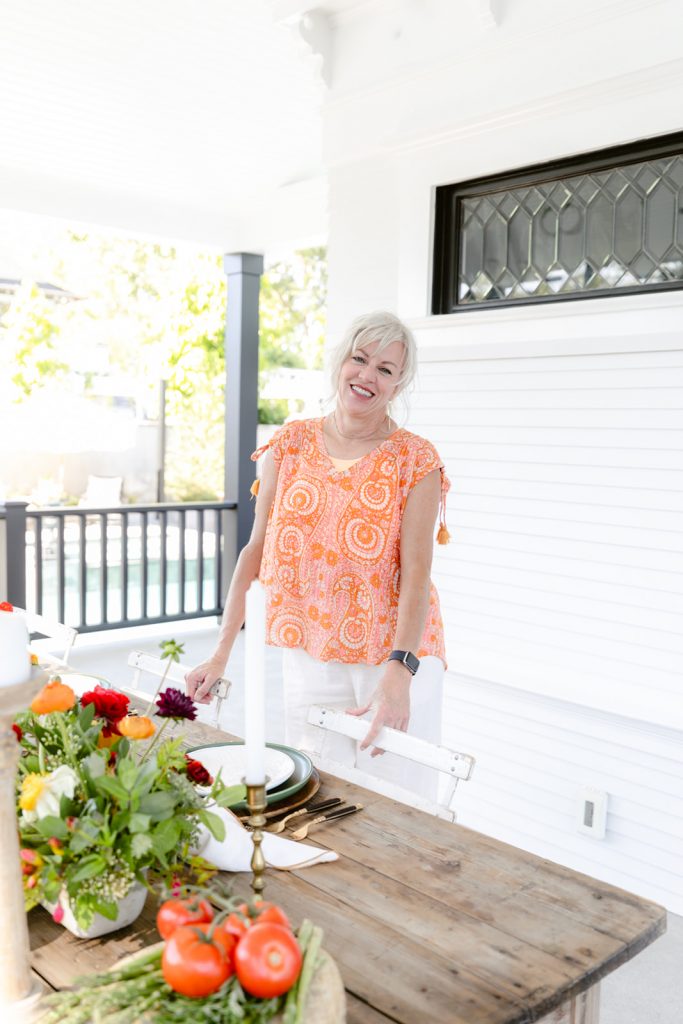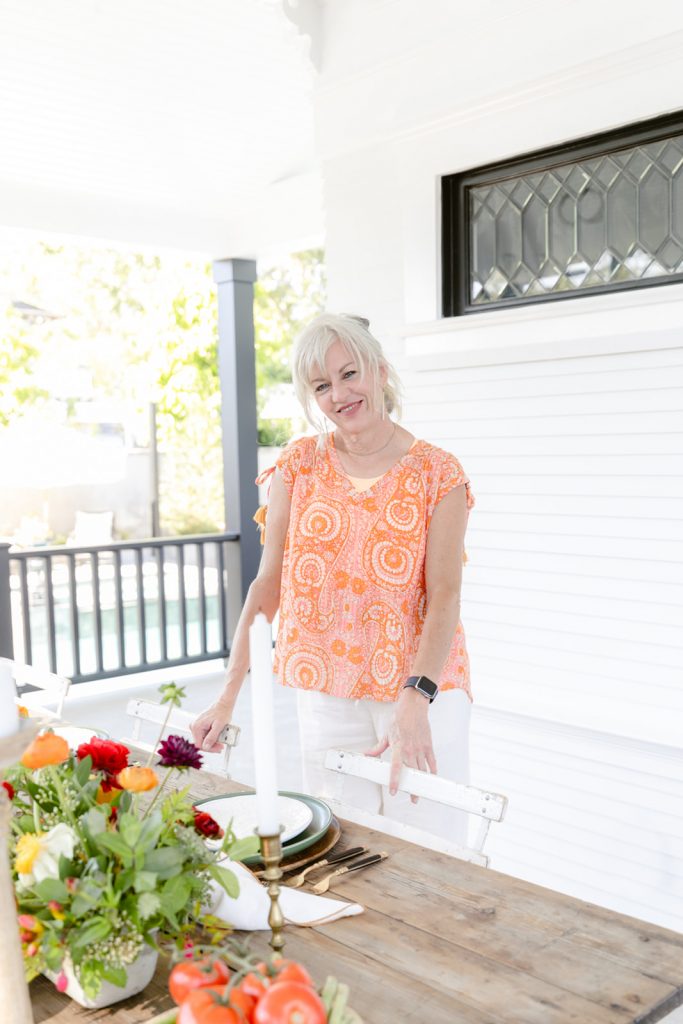 For a special treat, our friend Tarsia from Bubbles and Brews came by with their adorable truck sharing delicious wines and cocktails. Because with every good event comes very good drinks! We toasted at the pretty lounge that Sweet Salvage Rentals put together before dinner.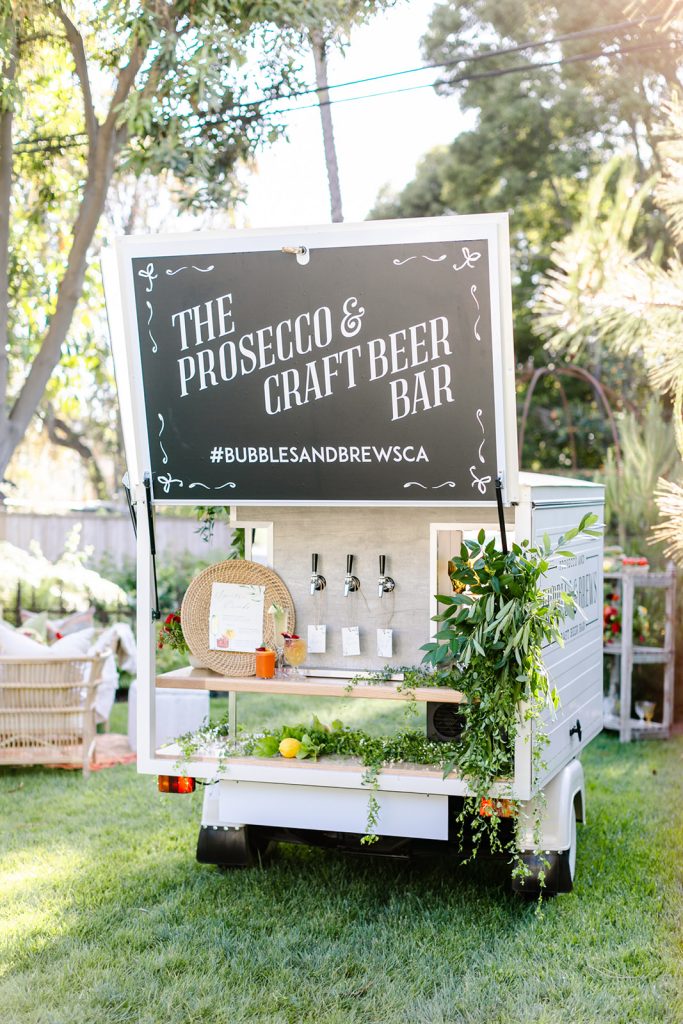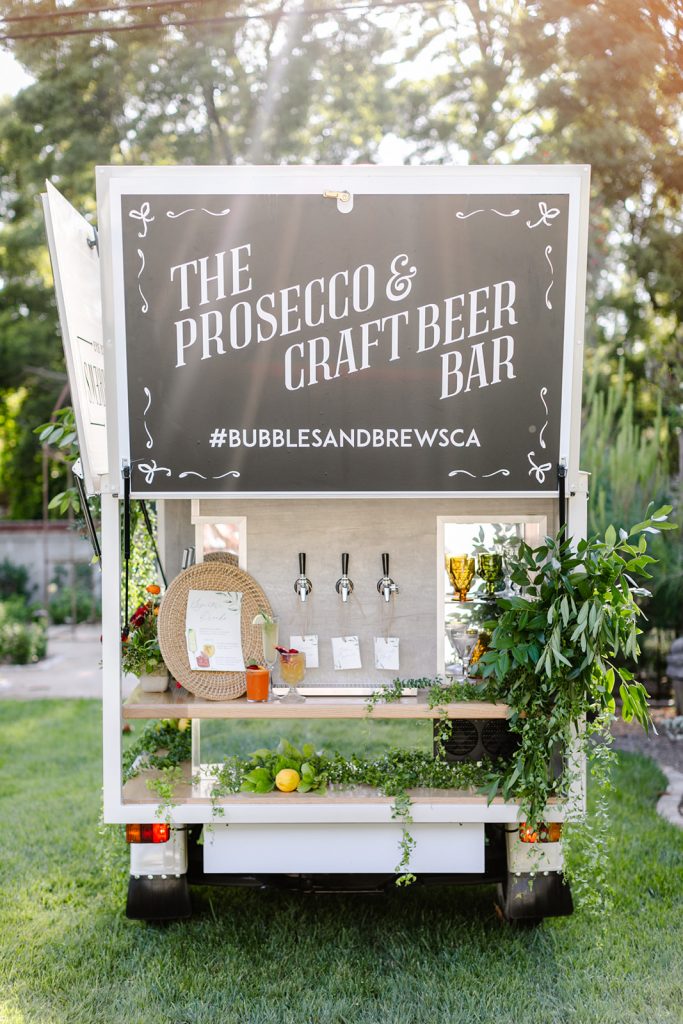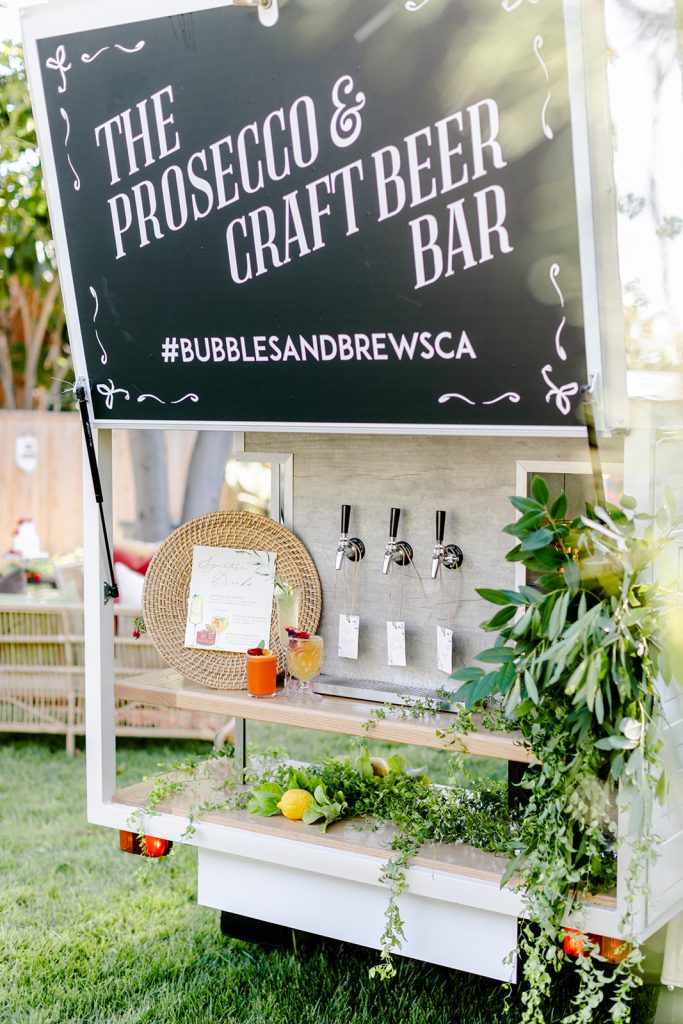 Nothing like unlimited amounts of serve your own cocktails – along with the most perfect signage by Pirouette Paper!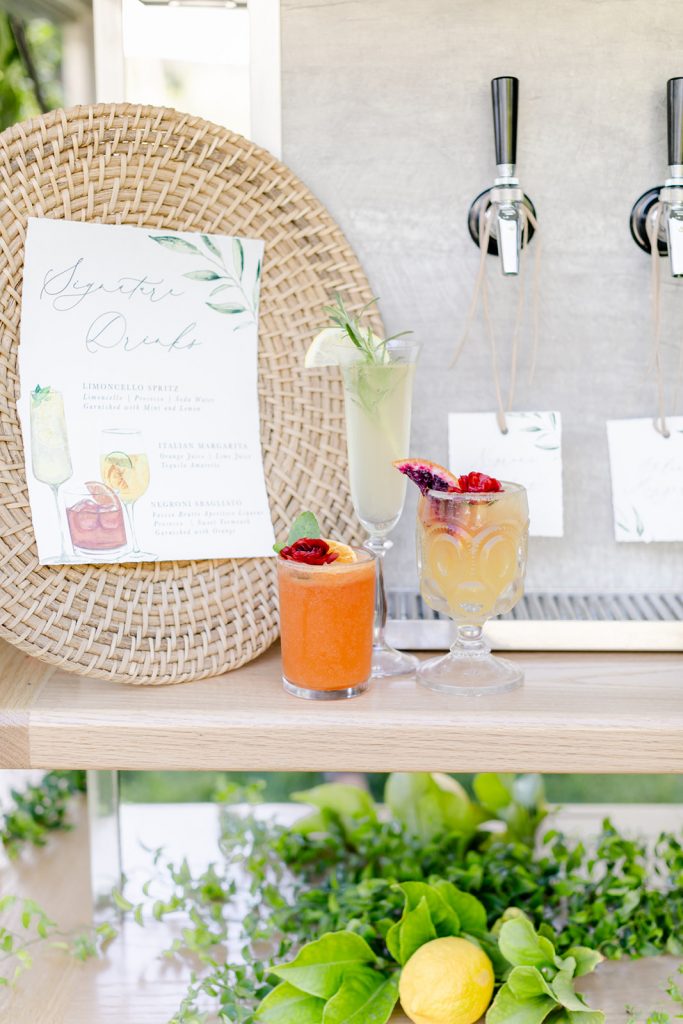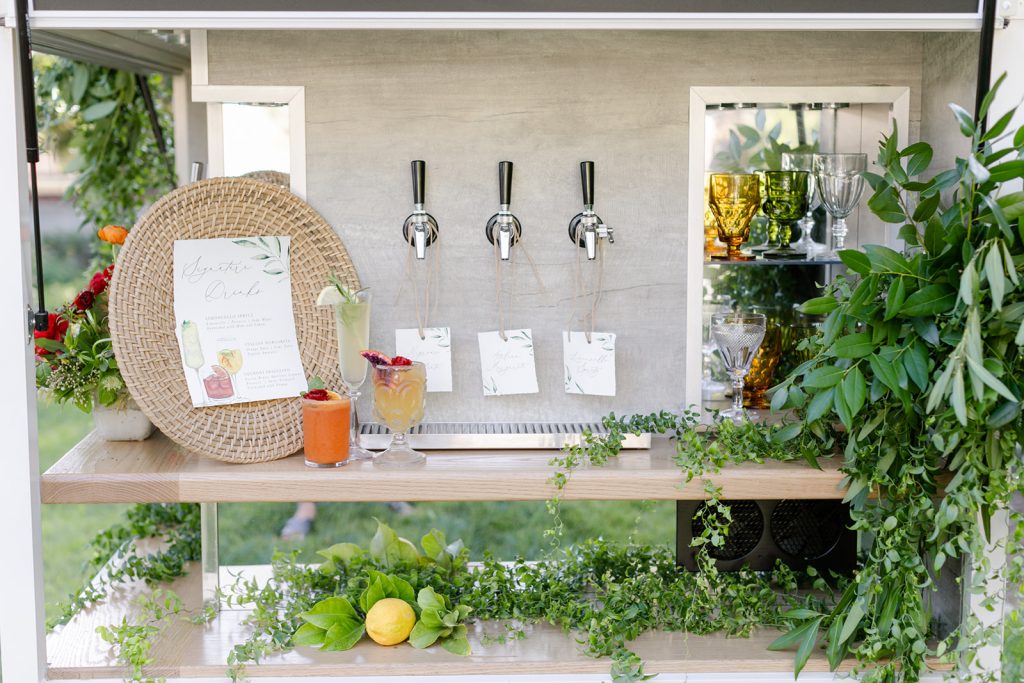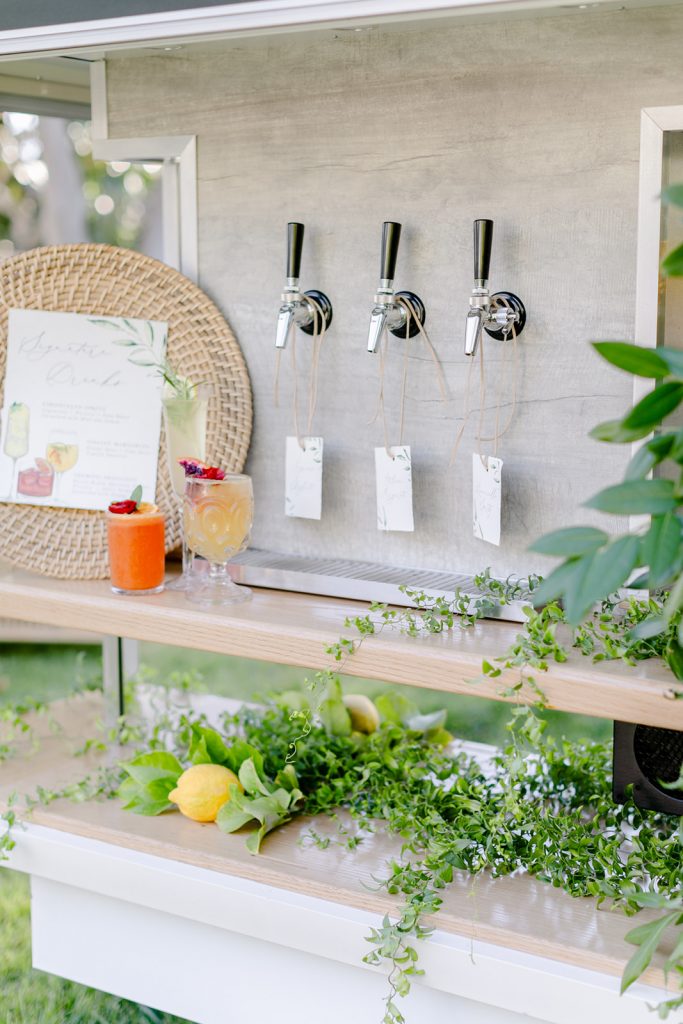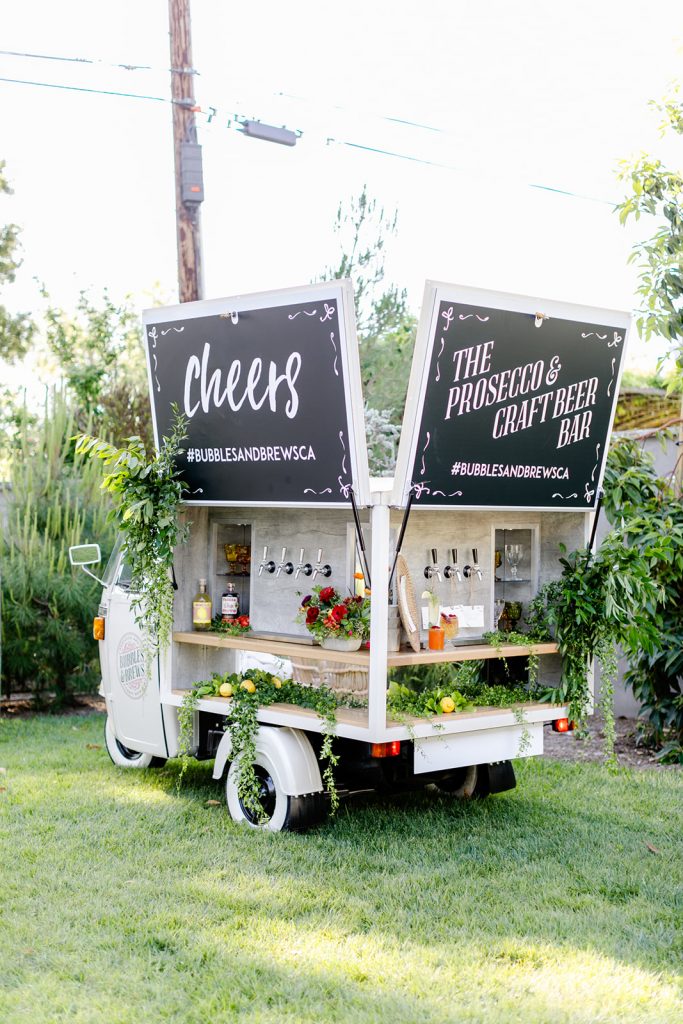 This is the gorgeous Tarsia who always brings the fun with her cart! We love having her around!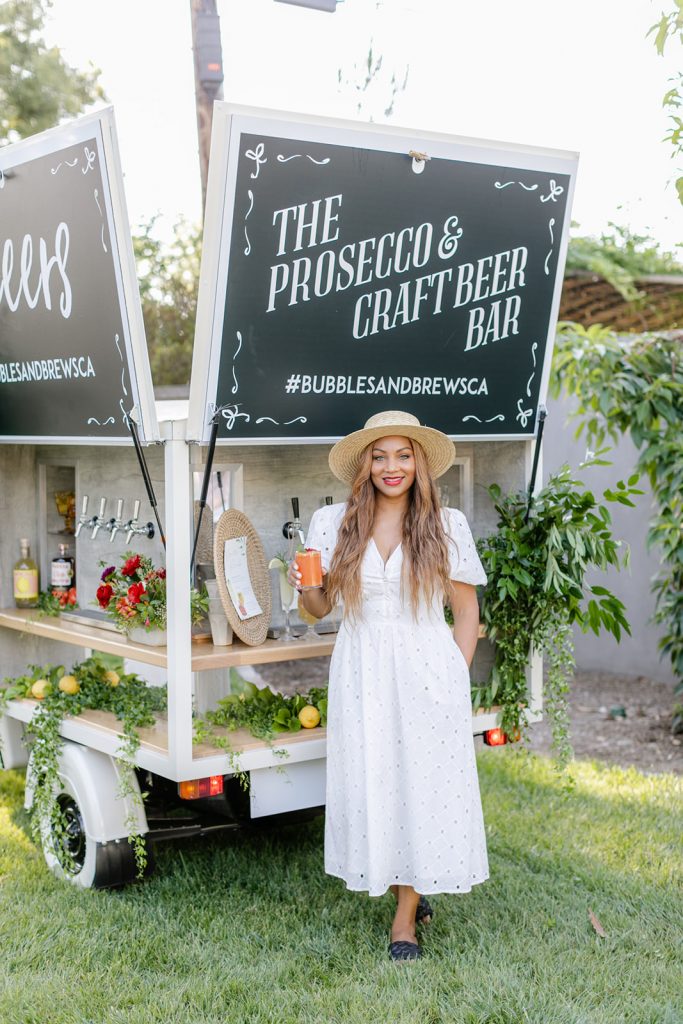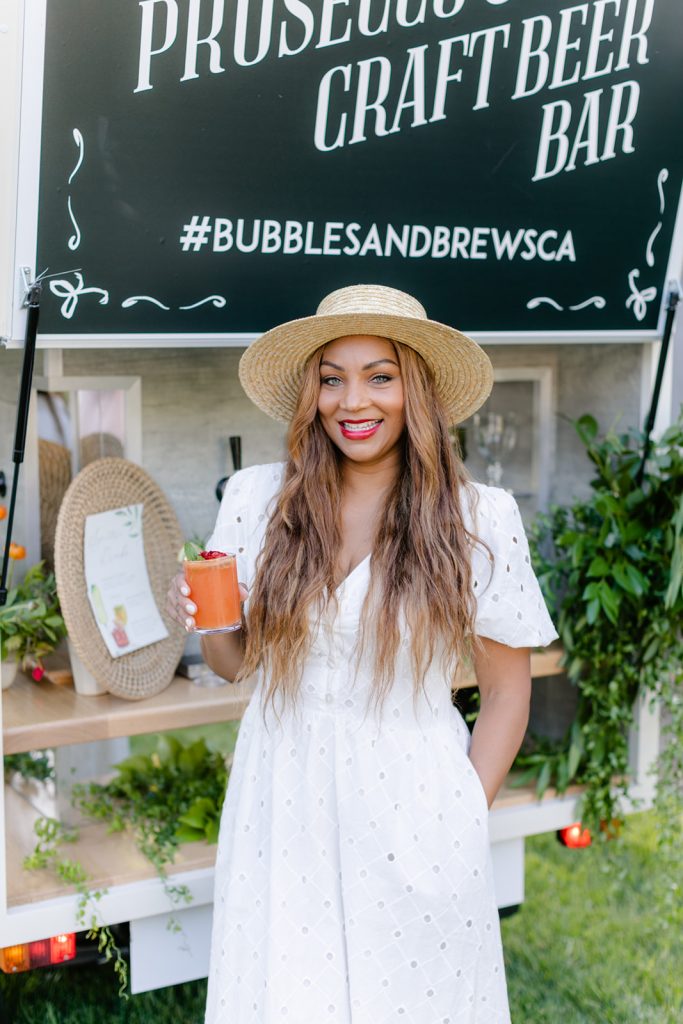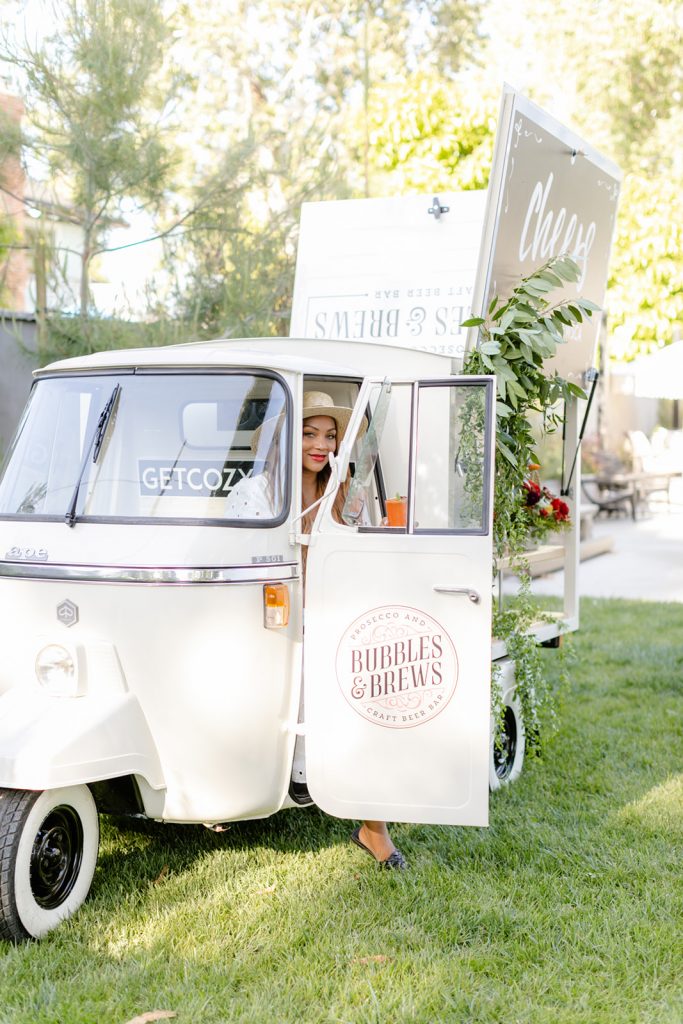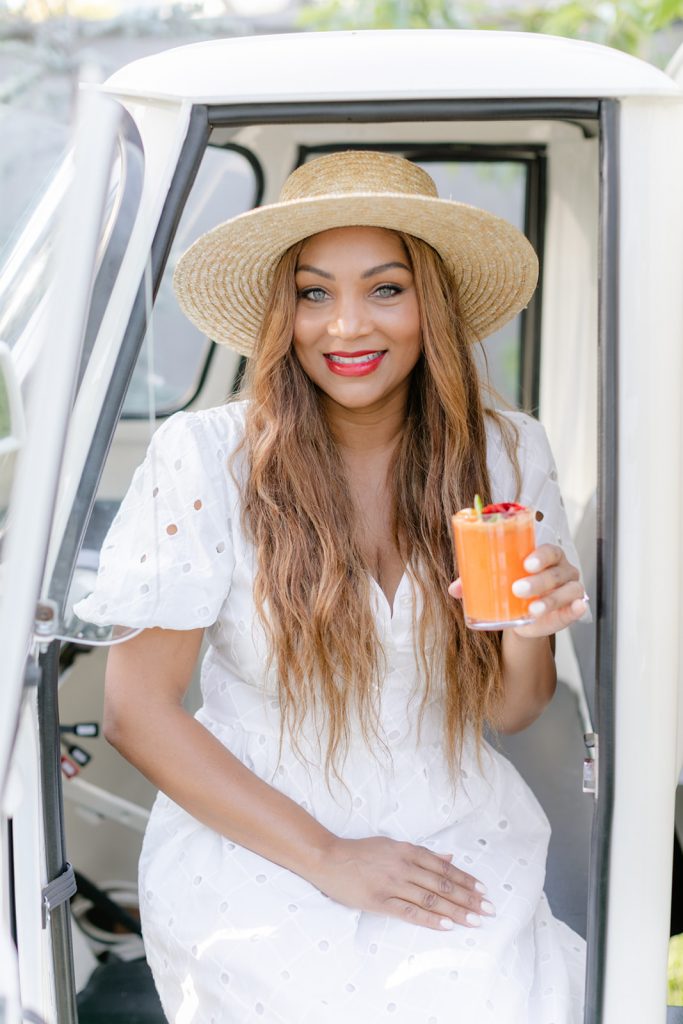 Lori getting her drink on too!!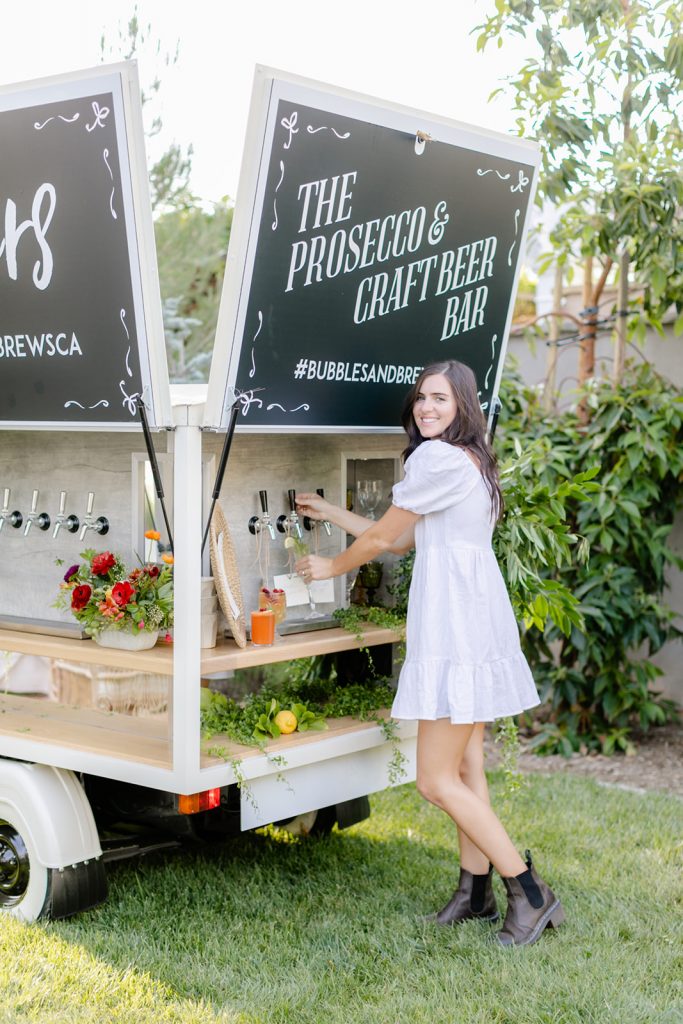 The perfect place to grab a glass! Especially beautiful ones from Hostess Haven!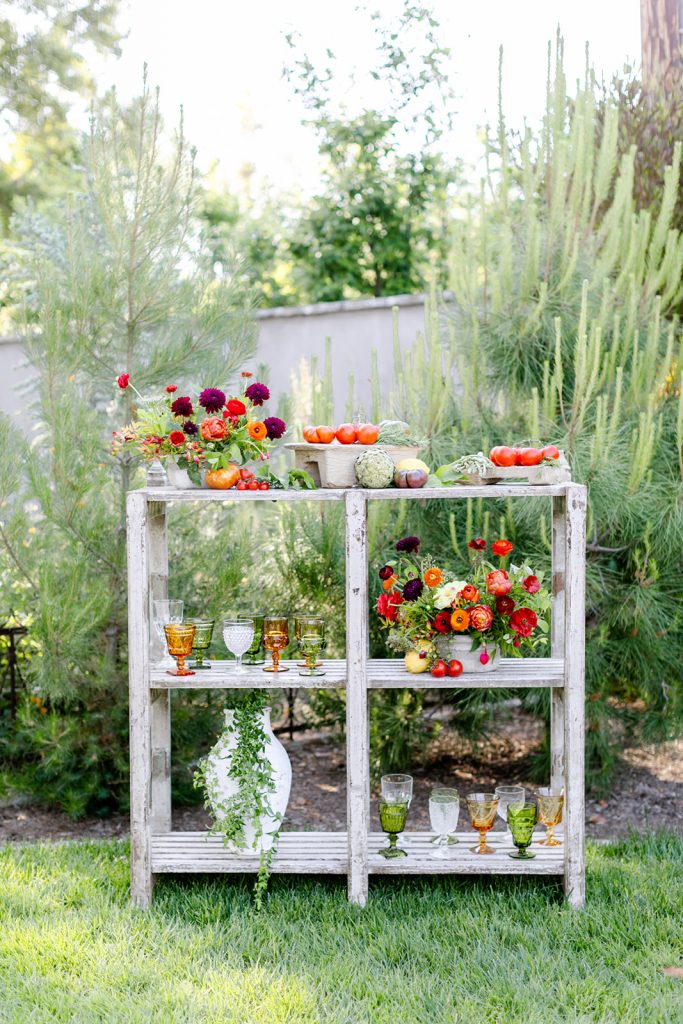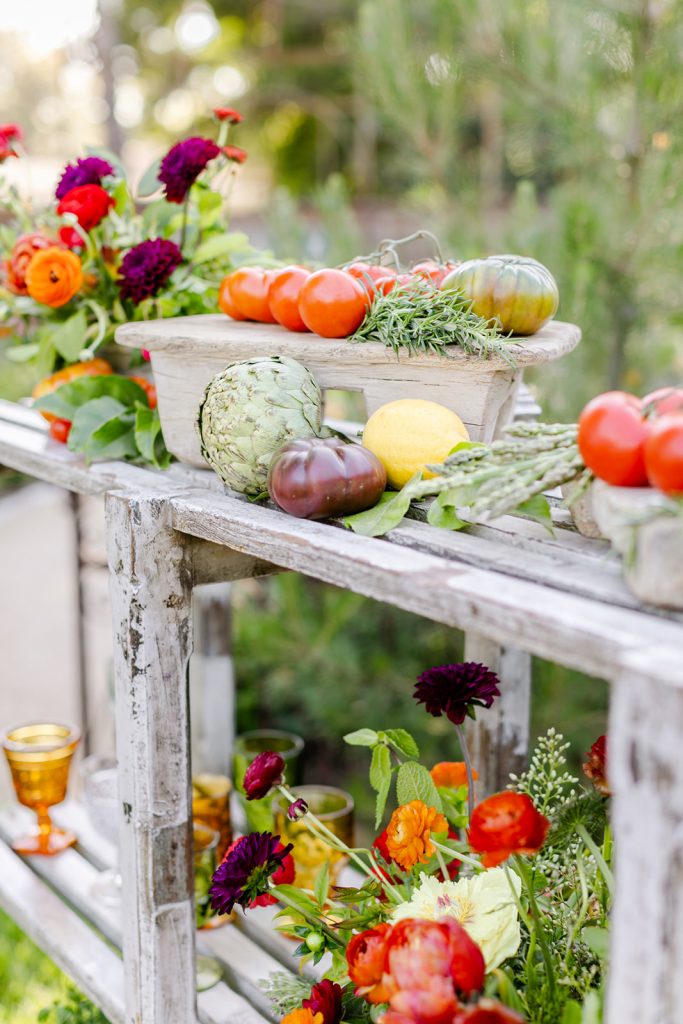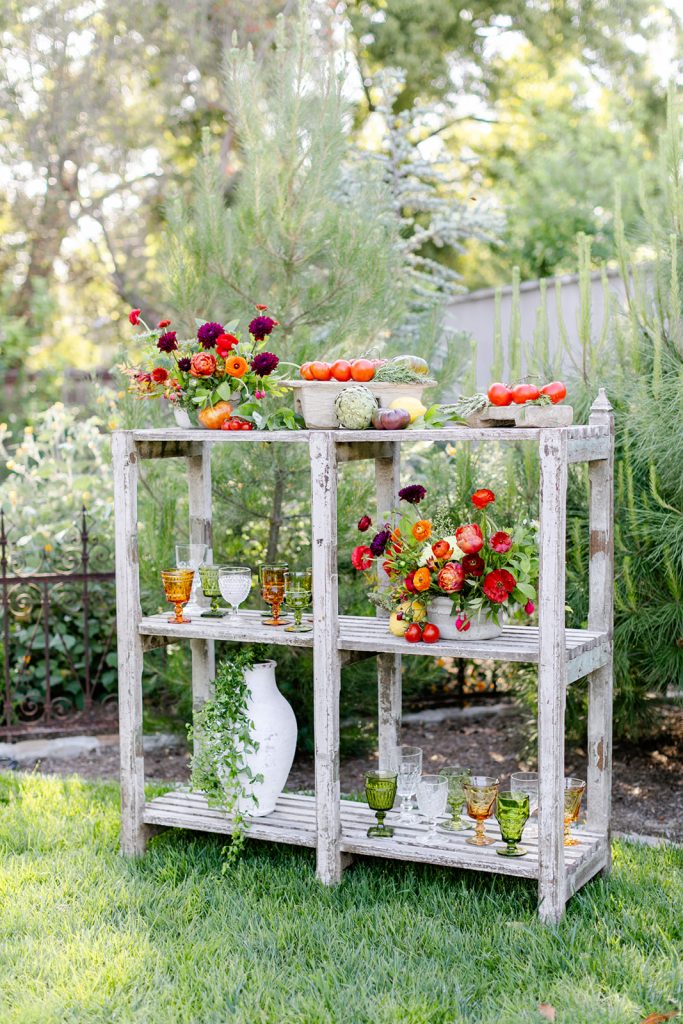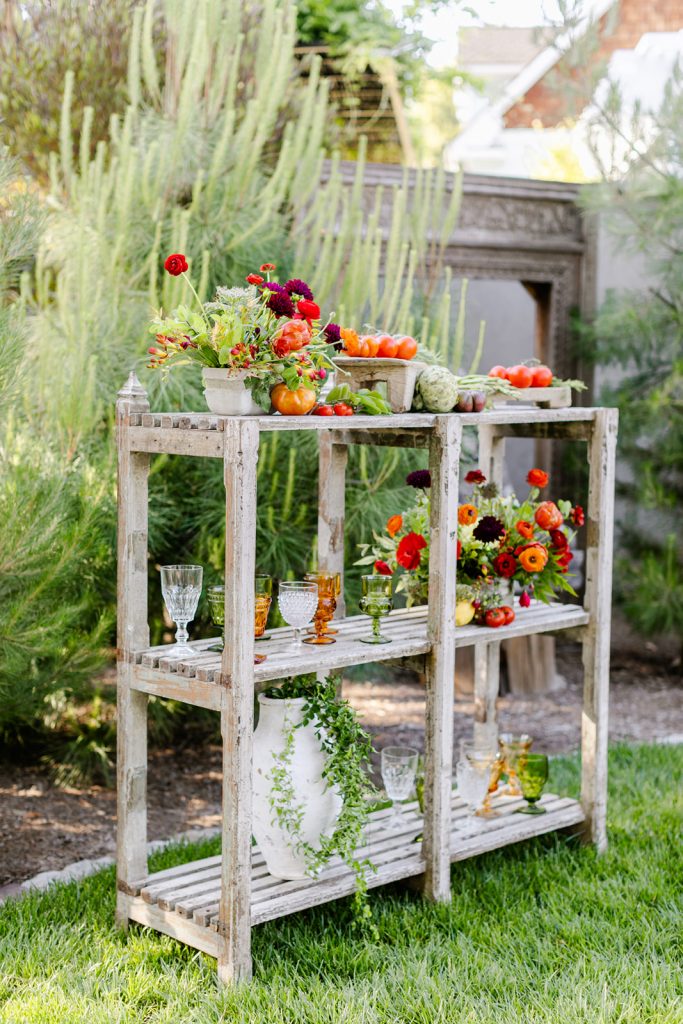 And the prettiest lounge!!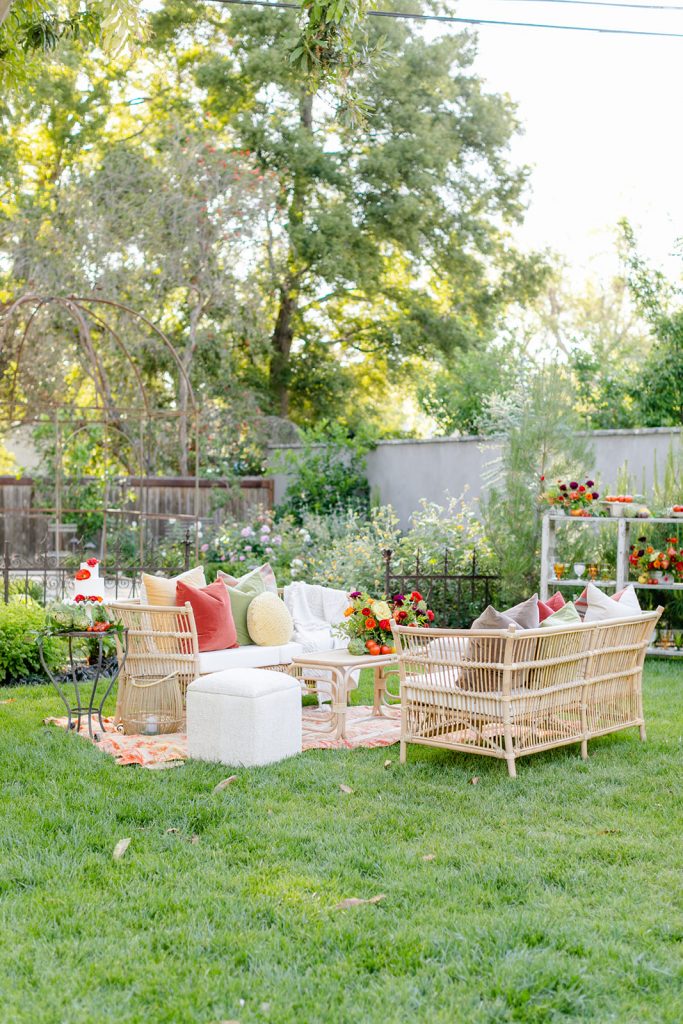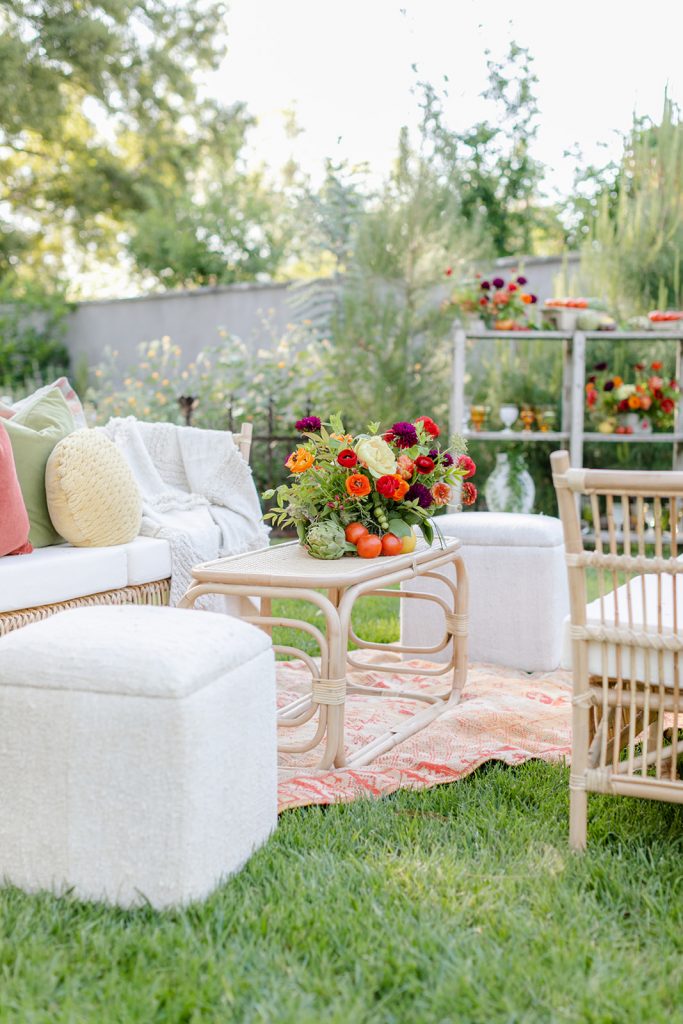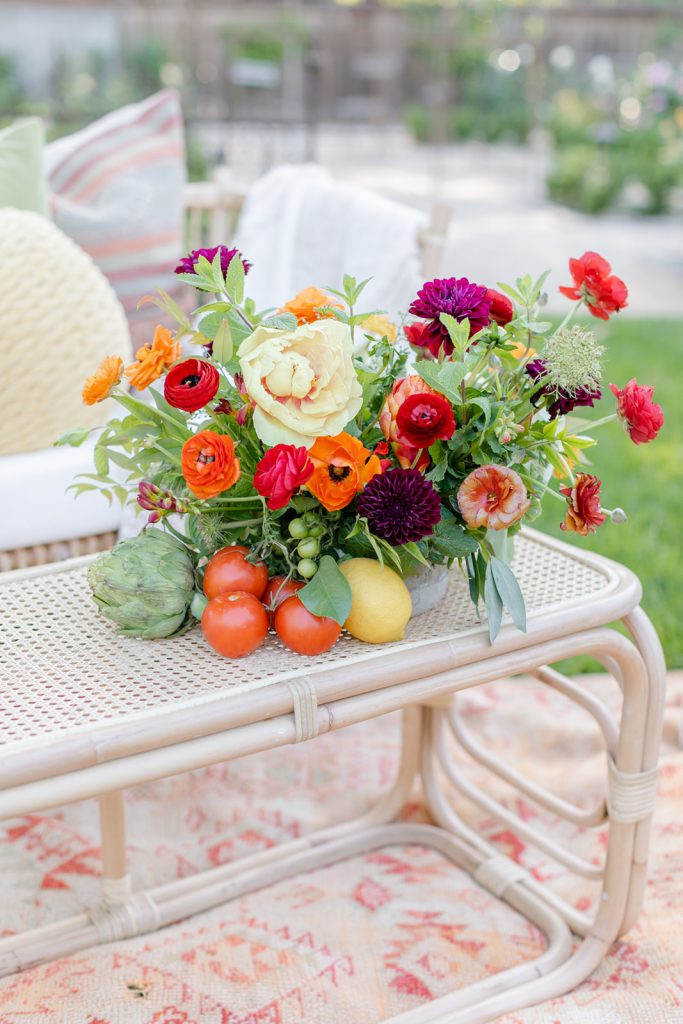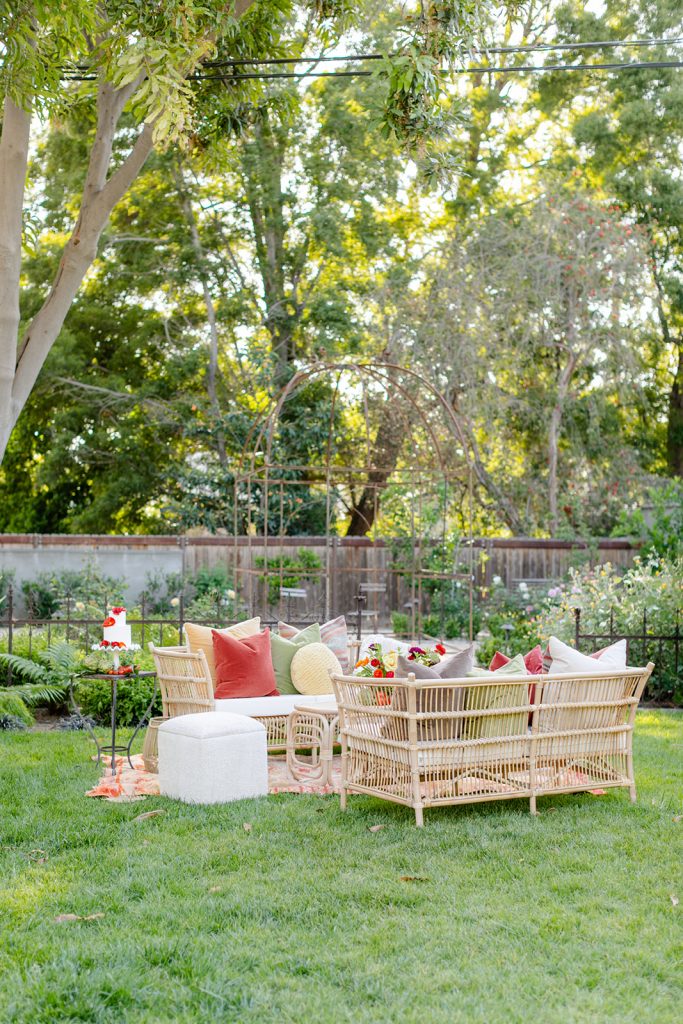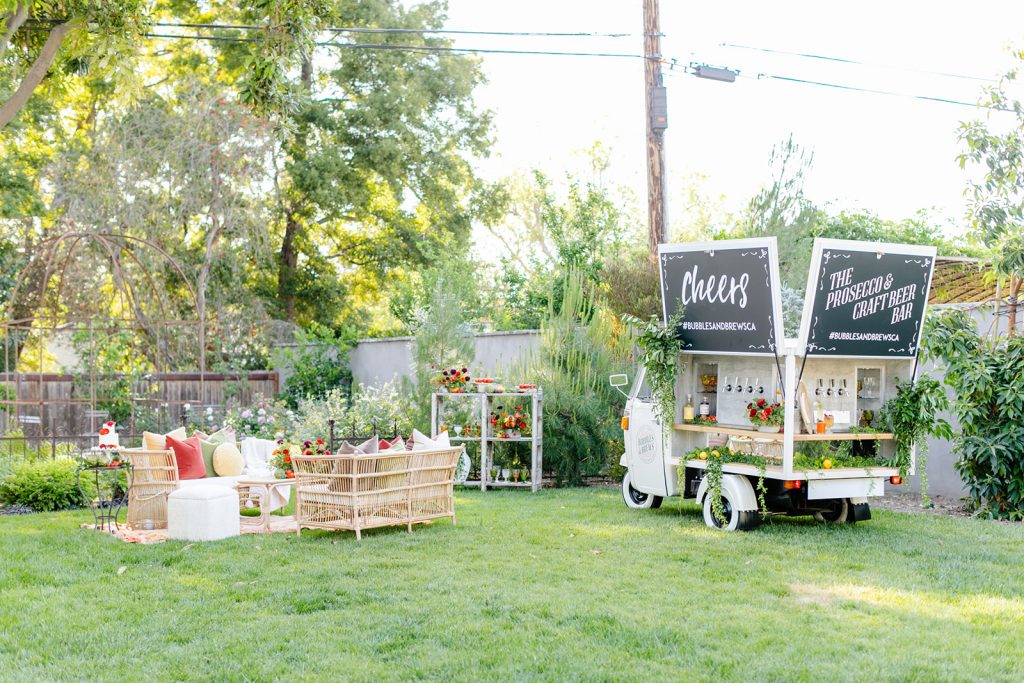 Dinner was oh so delicious!!! I loved our pretty set up of pizzas and I can vouch, they were the best I've ever had!! They were made by Authentic Pizza Ovens which would be such a treat to have at any event or party!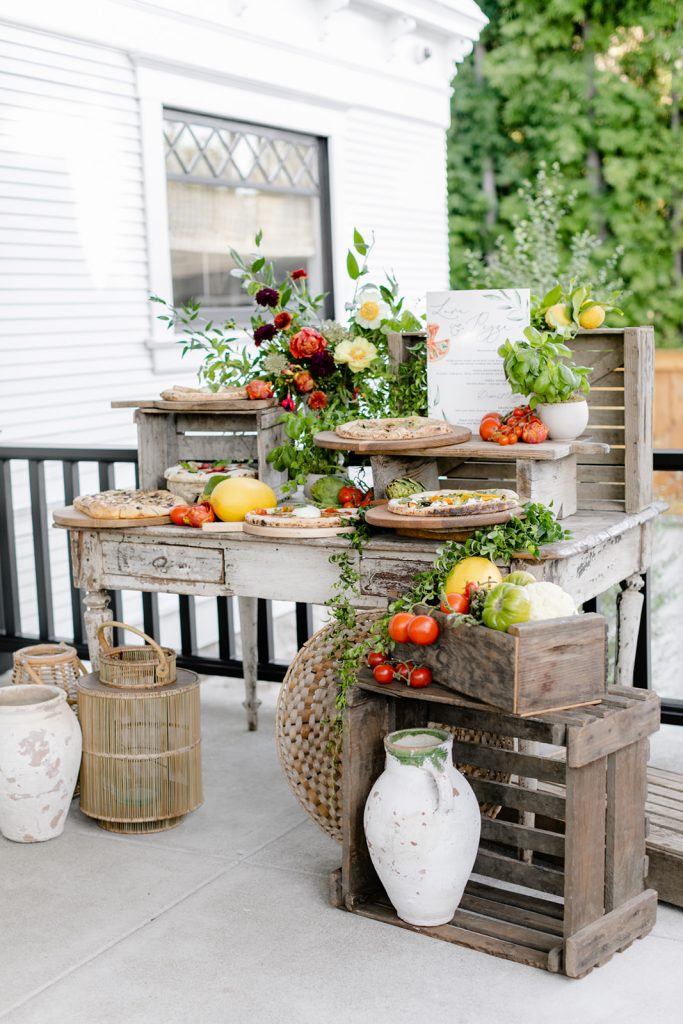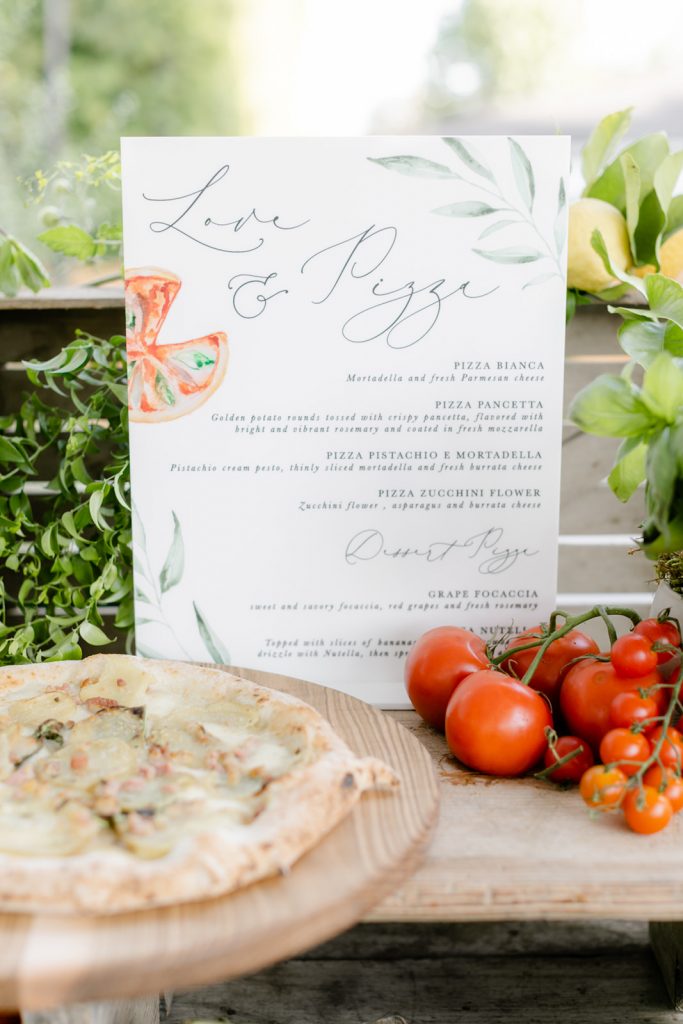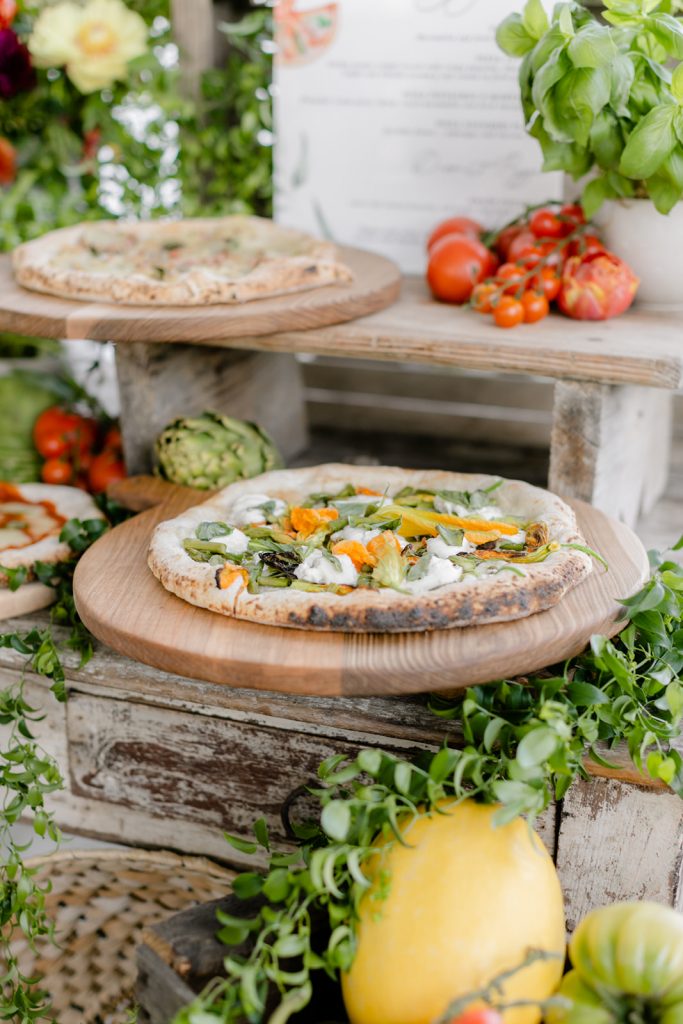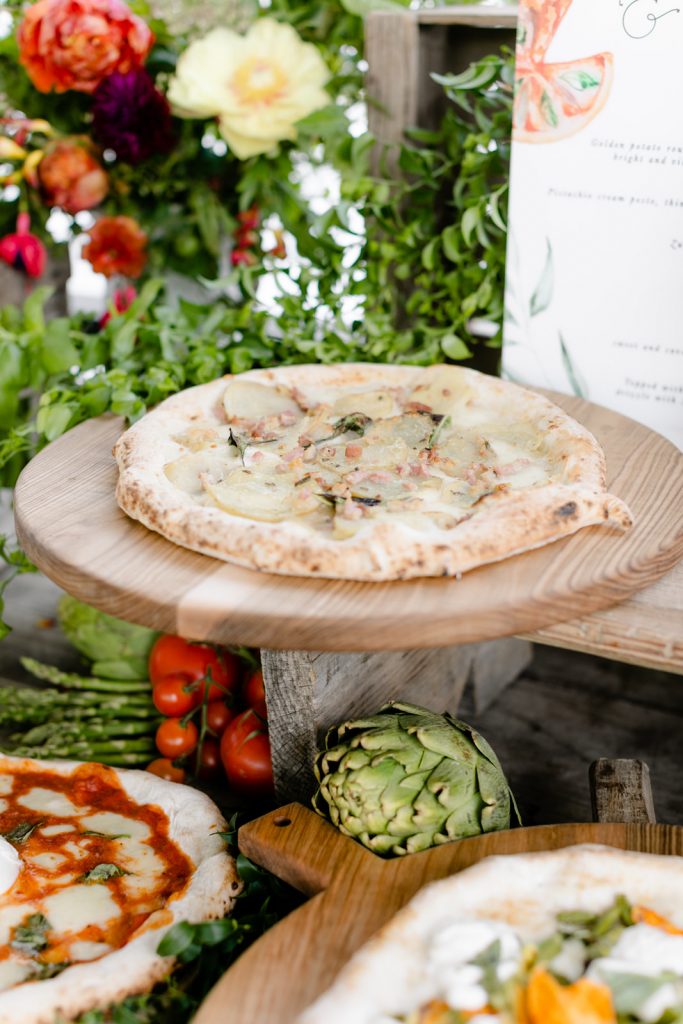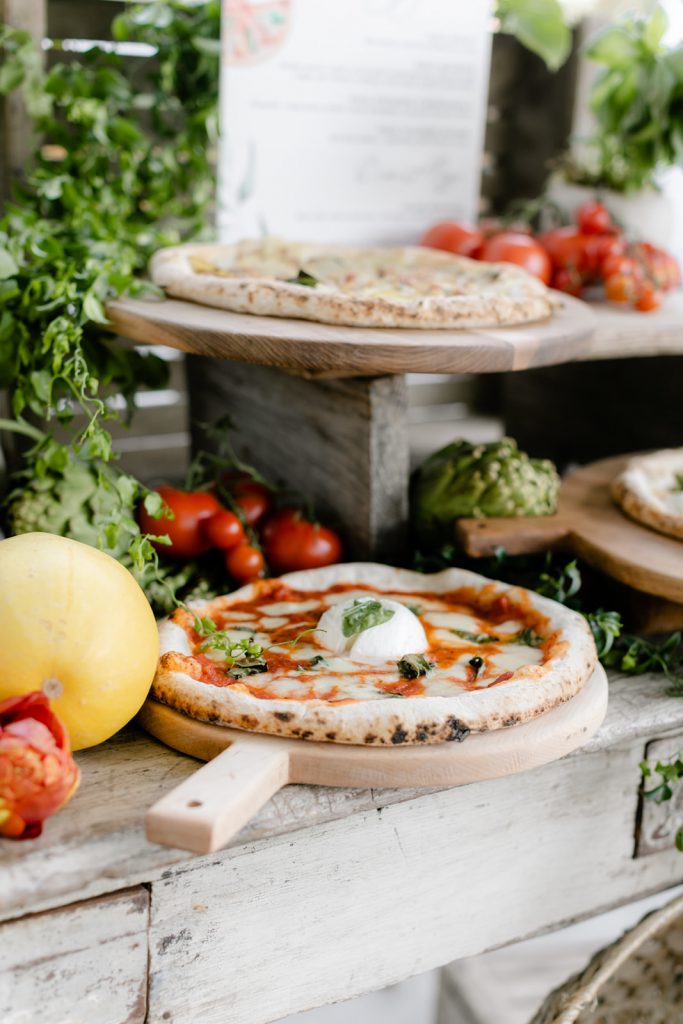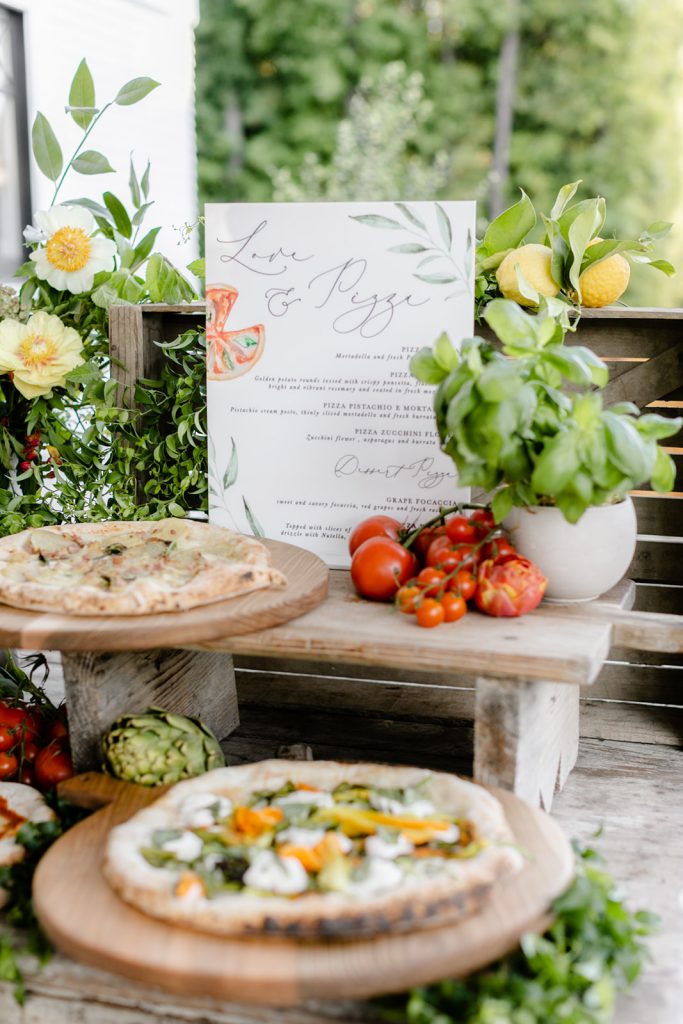 He created out of the box pizzas that were seriously incredible! My personal favorite was this pistachio and prosciutto! We used Timberfields Market's boards to serve the pizzas on and the whole setting was just so rustic and perfect!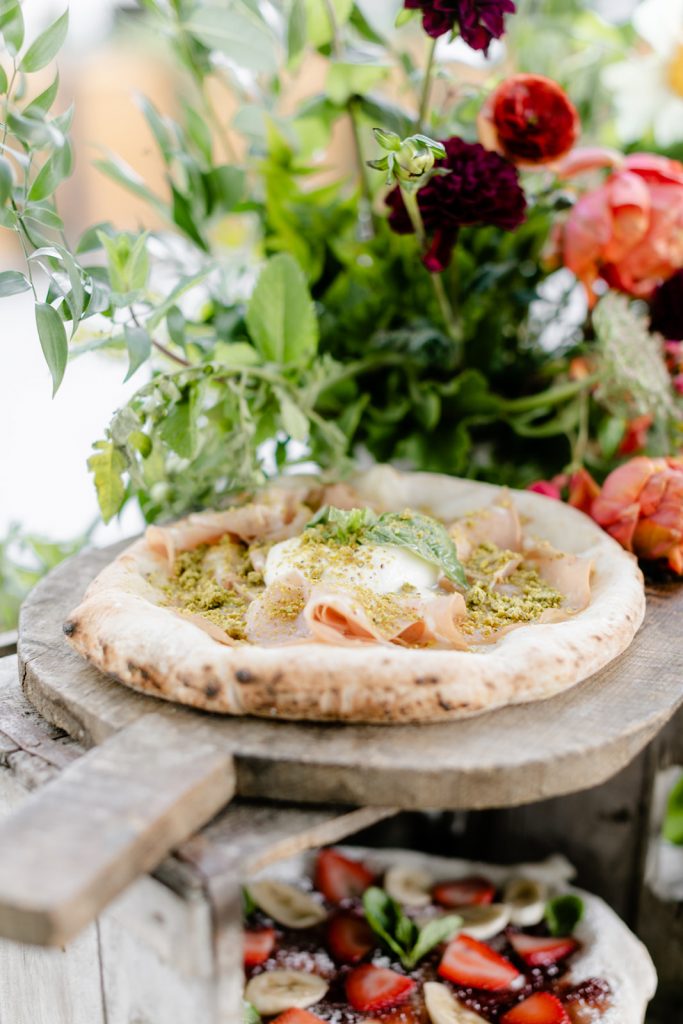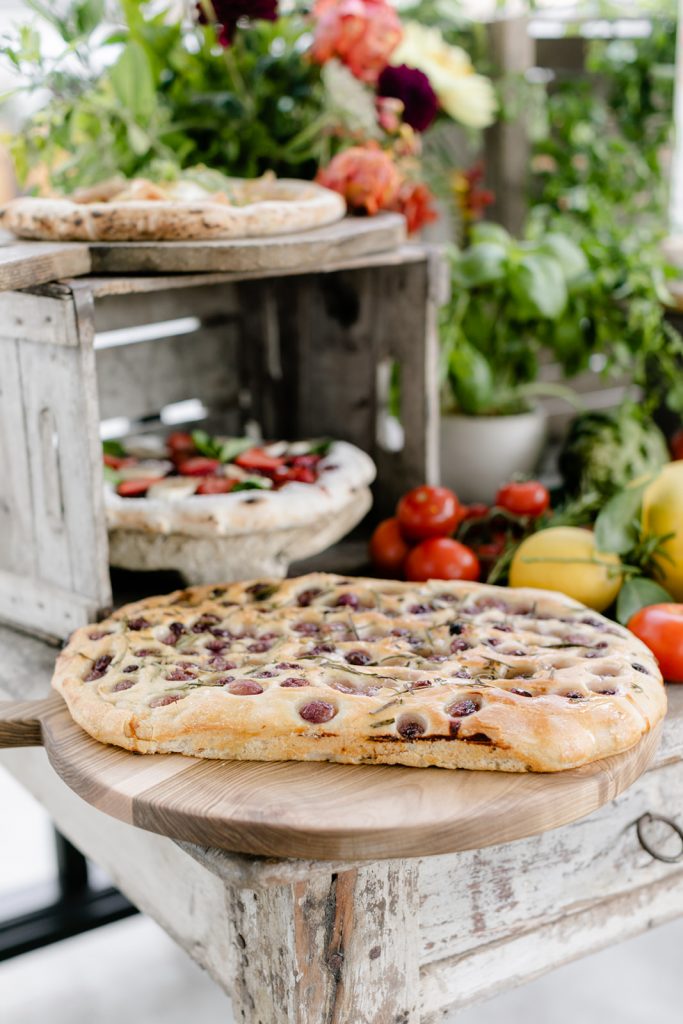 Look at this handsome guy working his magic!!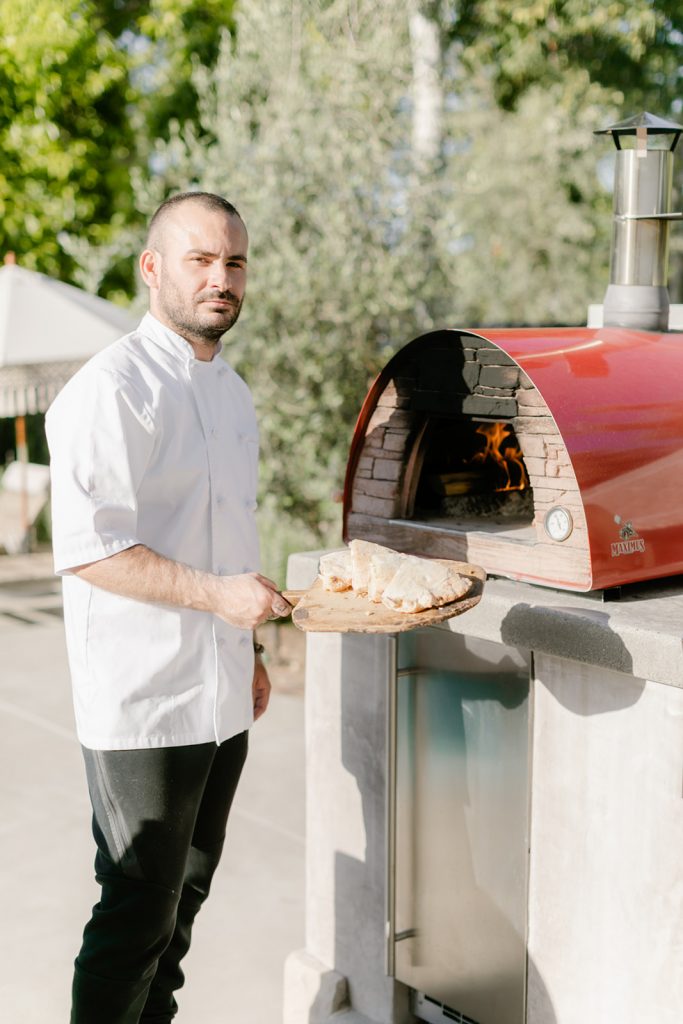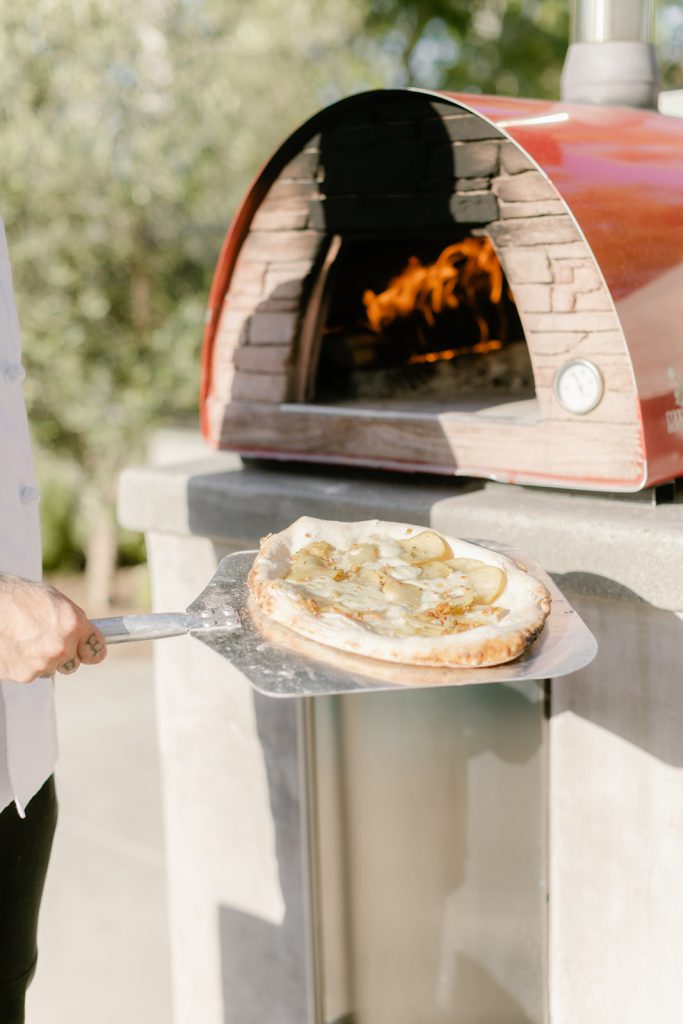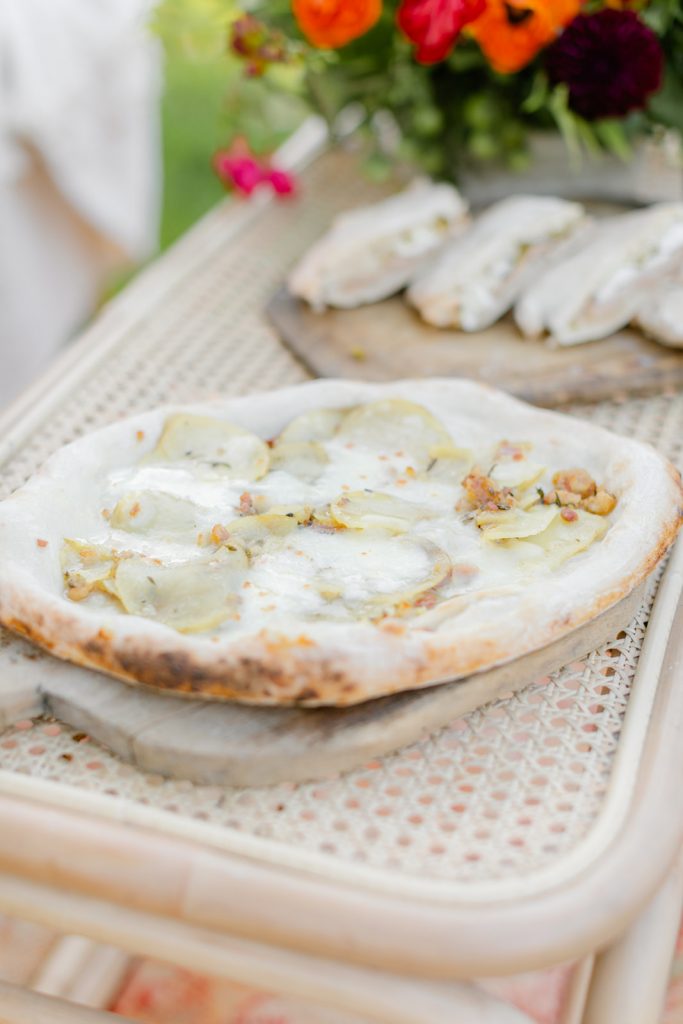 Last but not least was a delicious cake made by Sugar Crush Sweets, the perfect ending to our delightful night! This is a party that will never go out of style and can be planned for nearly any time of year!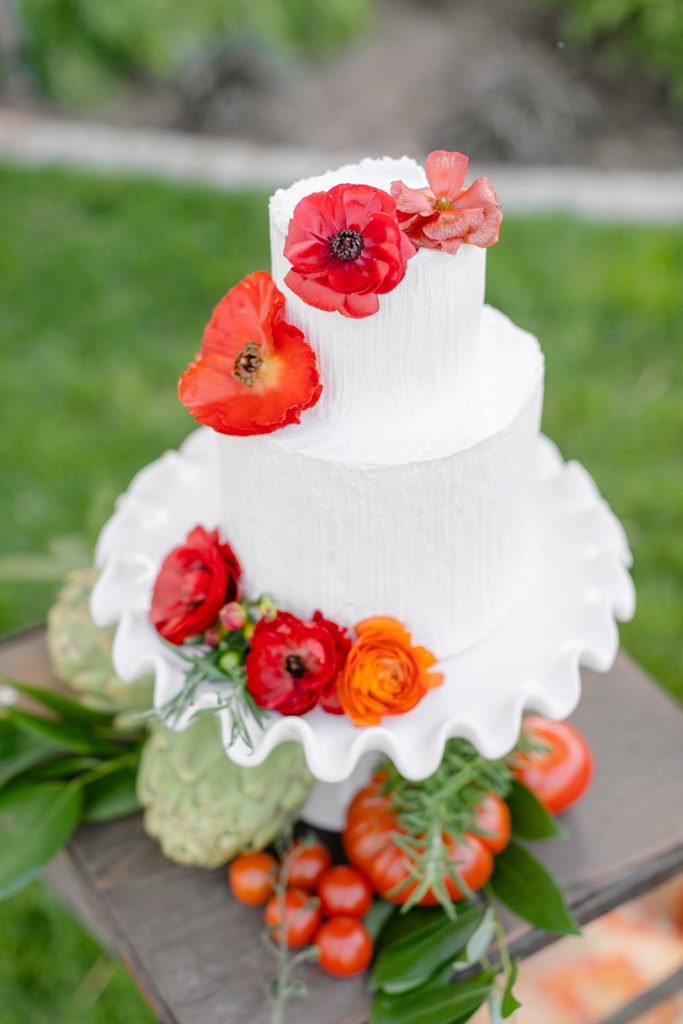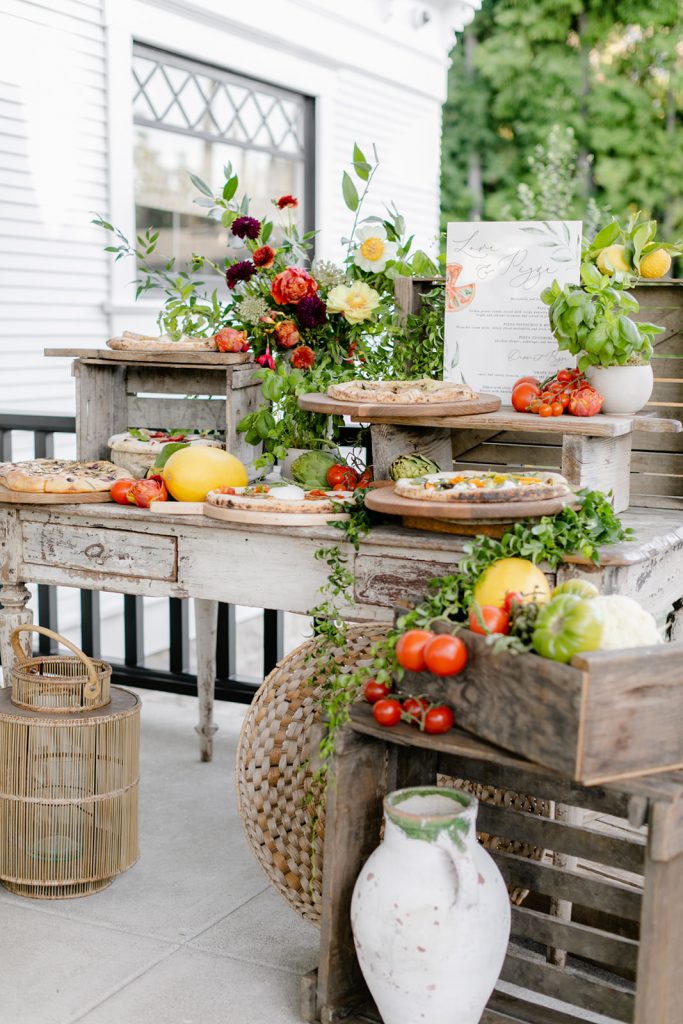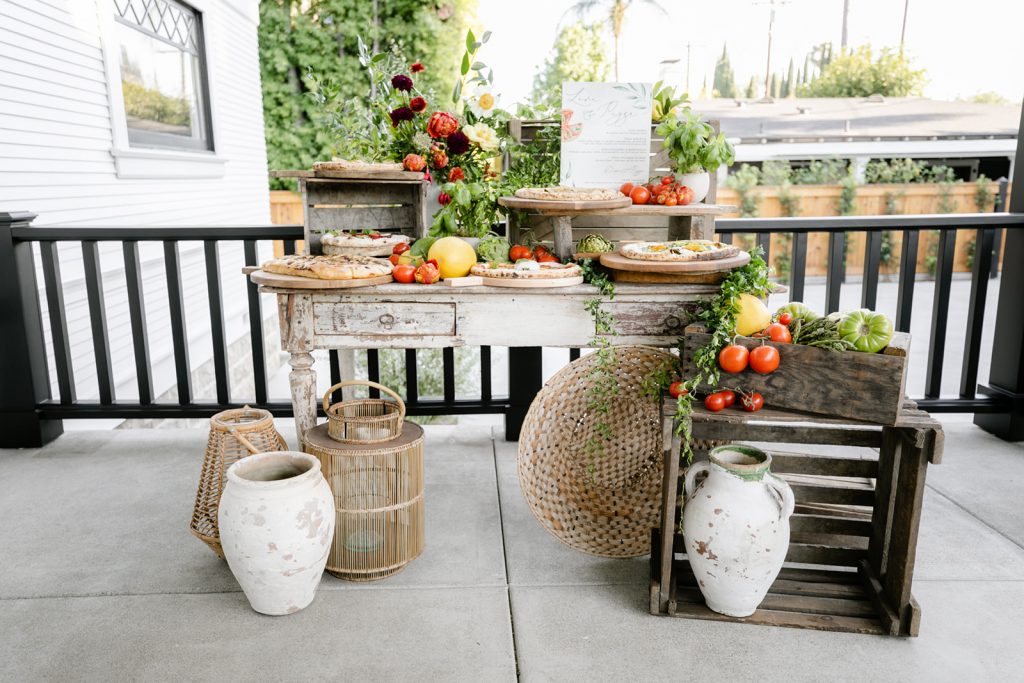 Who needs Italy when you have this?! Ok, I still want to go too! But this will tie me over until then!!
xx
Jacquelyn