Today's post is an easy DIY for you that can last as a family keepsake. It's a simple ornament that is affordable and fun to create with your kiddos. This year my son Court is 3.5 and he is excited about all things Christmas. It's so much fun to see his reactions and how he soaks it all in. I've been keeping him busy with different crafts and he really loved this one so I thought I would share!
Keep scrolling, it's just so easy and looks pretty on the tree or even as a decor piece on the mantle!
Photos by Riley Starr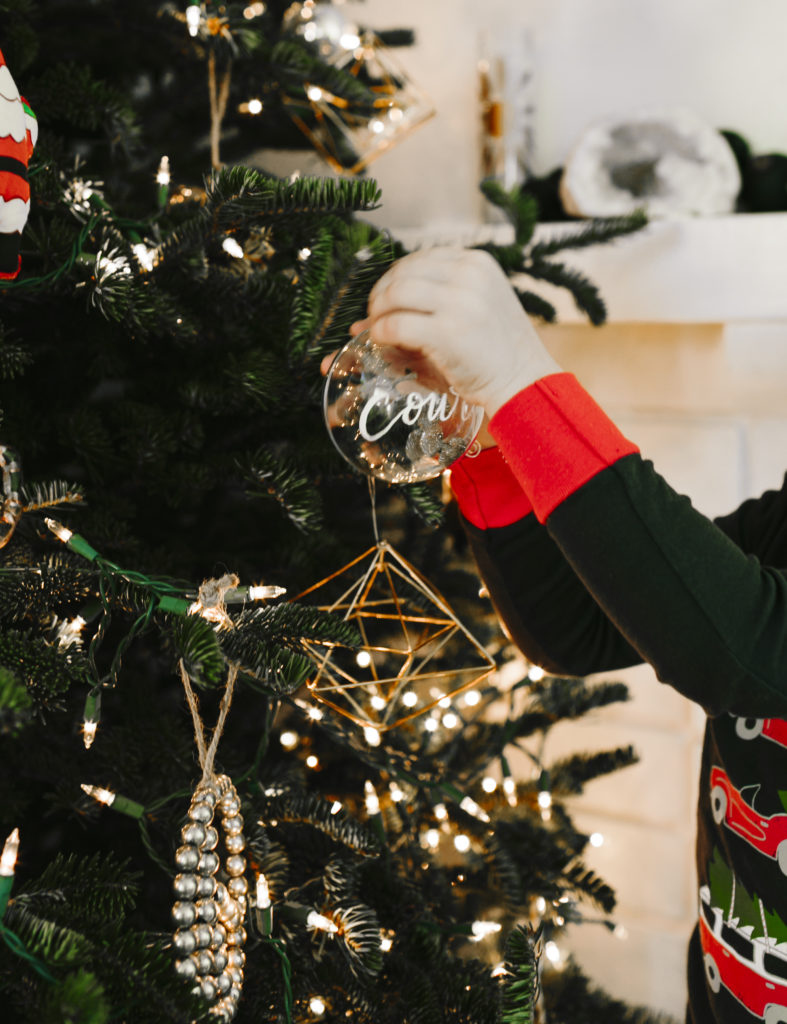 Let's start with what you will need! I got everything for this DIY at Michaels, or as Court likes to say "the craft store". We make a trip there every few weeks and stock up on fun things to do. Plus, they always have a "sale" and things are usually 40-50% off! So it's easy on the wallet…
I used these simple clear plastic ornaments, there are some similar here. We also shopped around the fake flower area, we picked some fun pieces that both Court and I thought would be pretty. Court especially loved the pine cones! Then we picked up some glitter and confetti and we were golden!
Next step is writing on the ornaments. I am lucky and have a few talented friends, so Cindy from Blot & Dot took care of this step for me! We had her write Court, Cruz and Christmas 2017. Now, the easy part… Just fill up each ornament to your liking and then hang on the tree! It's as easy as that and your kiddos will love it!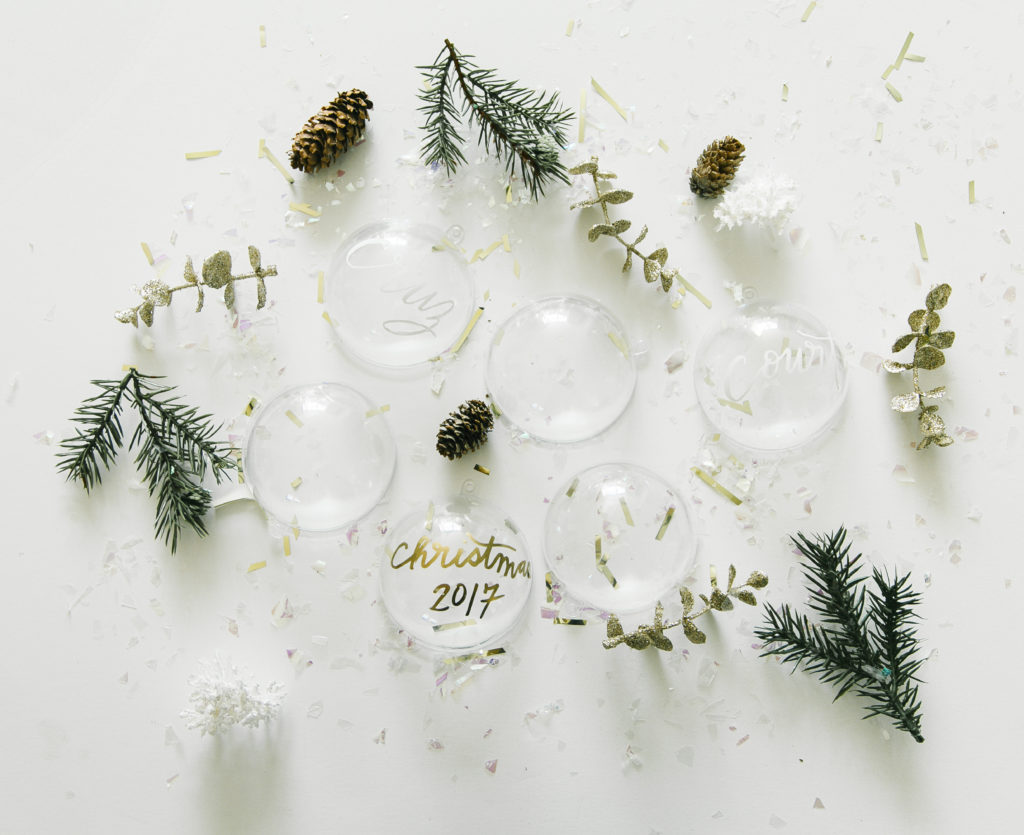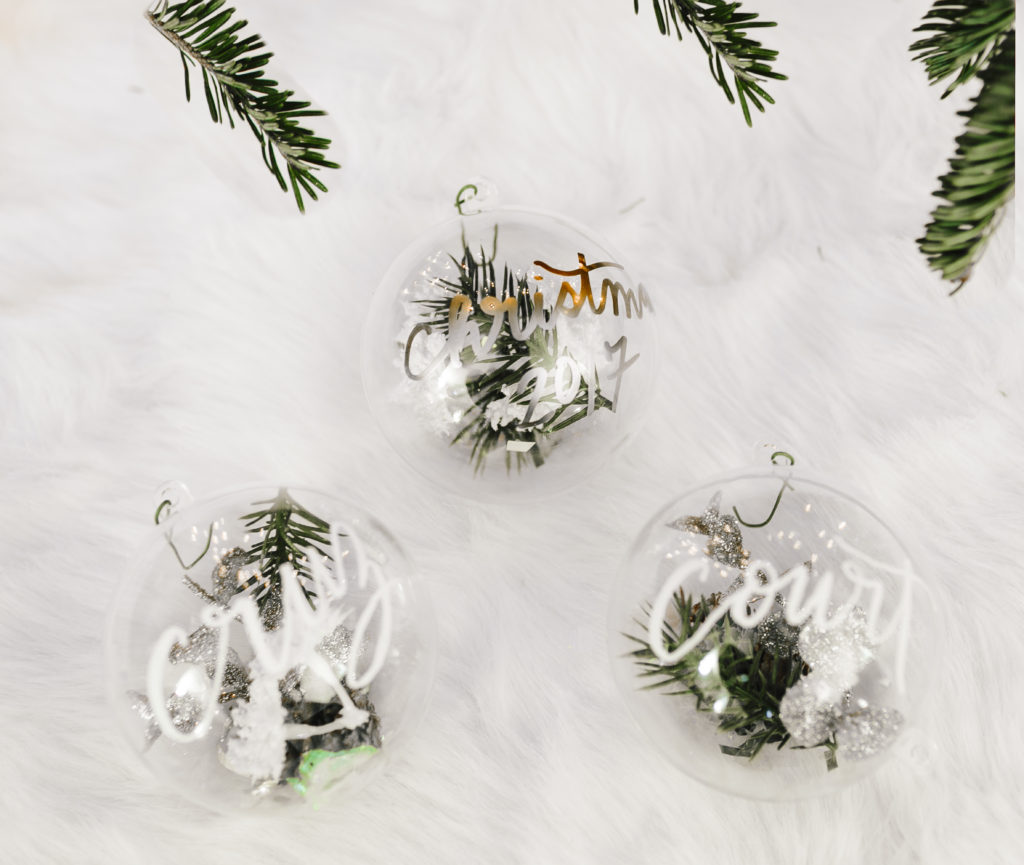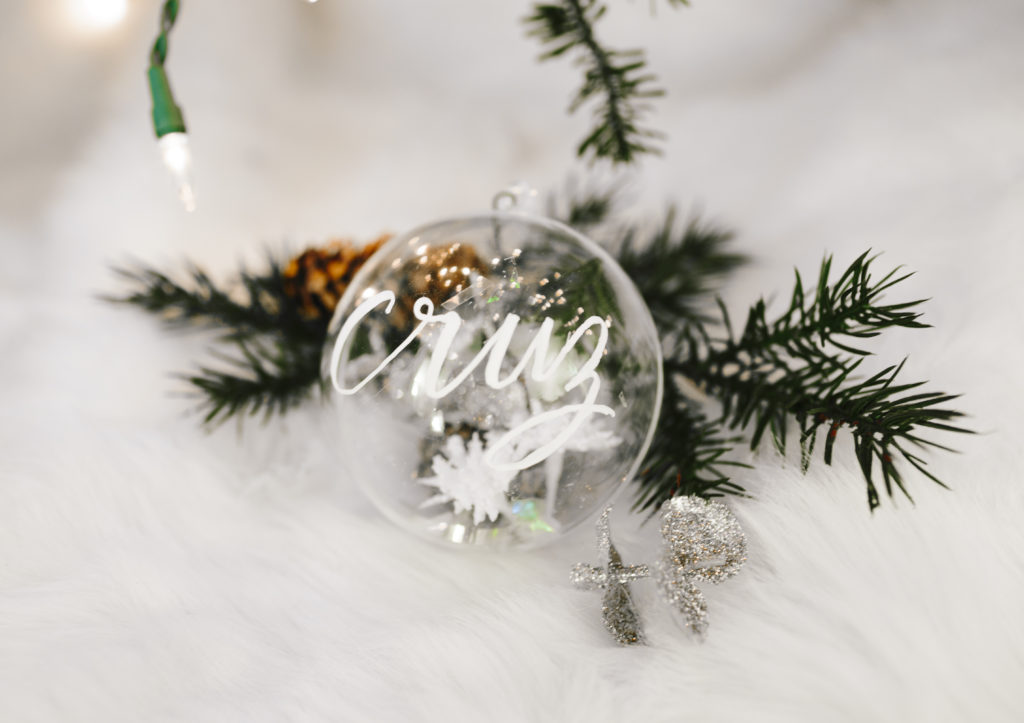 Aren't they pretty?! And I love the way they look hanging on the tree. Court had so much fun picking things out and creating these ornaments. He's so proud showing them off to anyone who will listen!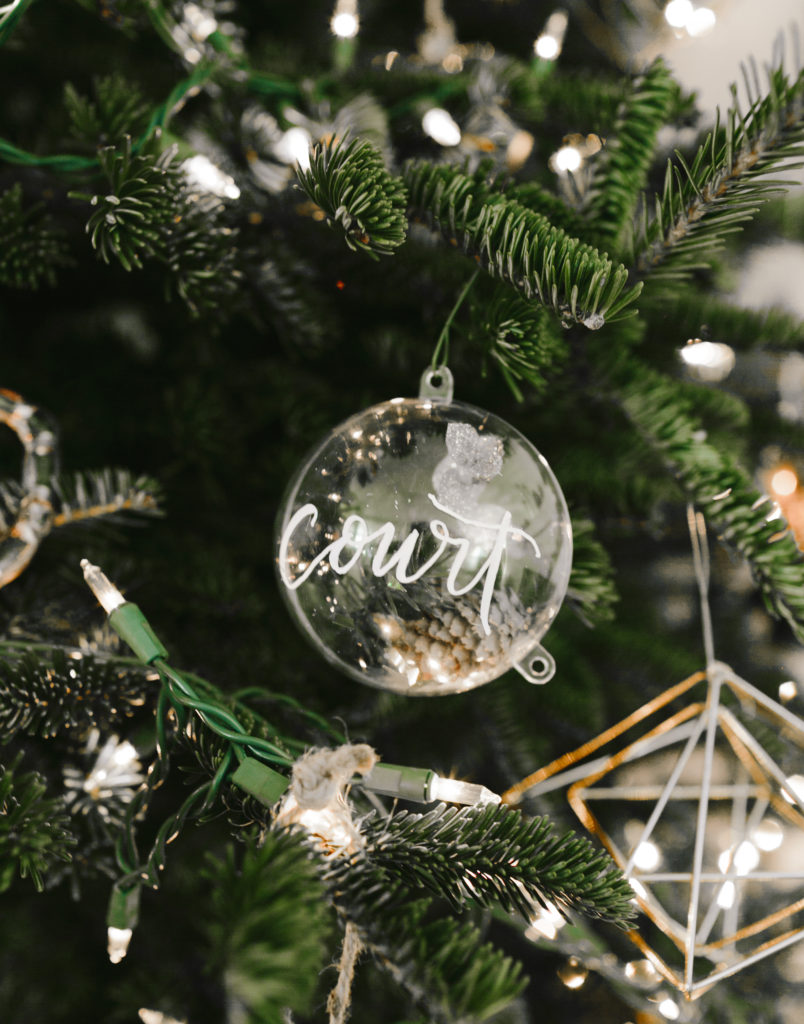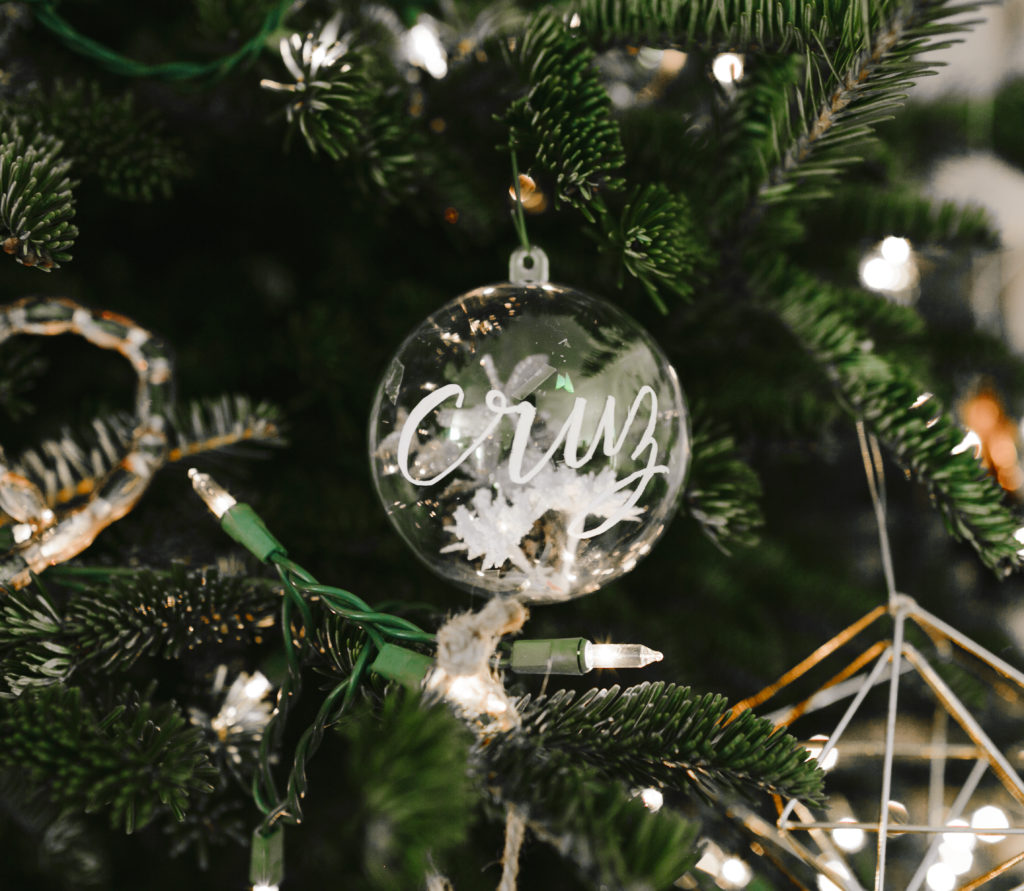 Hope you are enjoying the holiday season so far! Only 2 short weeks till the big day!!
xx
Jacquelyn