It wouldn't be Halloween without a spooky cocktail! Do you know what's so scary about this one? Not the dry ice or the color, well maybe the color. But it's good for you! Green vegetable juice! Yes! Pretty scary, right? Feel free to consume more than one of these, knowing that you are getting your veggies and fruit. Add dry ice for that "wow" moment for your guests.

Photos by Dayna Studios
---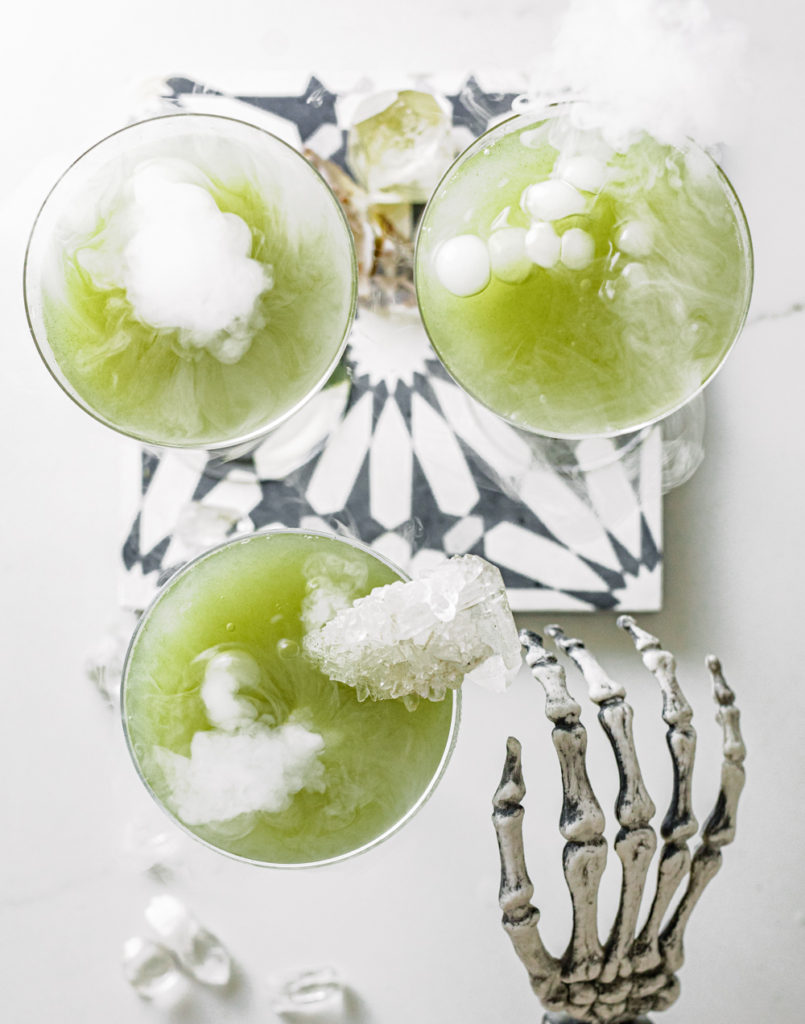 GREEN TROPICAL GOBLIN
serves: 6 servings
W H A T Y A N E E D!
36 ounces of green vegetable juice (I like to use the Tropicana's farmstand tropical green juice)
12 ounces of vodka
Sparkling soda of your choice
Dry ice (DO NOT CONSUME THE DRY ICE, PURELY DECORATION)
B U S T O U T:
Pitcher or Bowl
---
I N S T R U C T I O N S
I like to double the batch for my Halloween happy hour. In my opinion, it is ok to consume more than 1 of these since it contains veggies.
Mix all the ingredients and serve up! Add a small piece of dry ice to each cup, and then pour over the ice. Finish it up with a splash of soda. Please! DO NOT consume the dry ice; it is just for decoration and presentation only.

Important Note About Dry Ice! Do NOT drink cocktail until the dry ice has fully dissolved. This is very important….dry ice is not meant to be consumed. It's just for looks. It usually takes 5-10 minutes for the dry ice to dissolve depending on how big of a chunk you add in – a little goes a long way. And it will sink to the bottom, so the likelihood of consumption may be low BUT better safe than sorry. Start small and always use tongs to place dry ice into the glass. And do not touch it with your hands.
---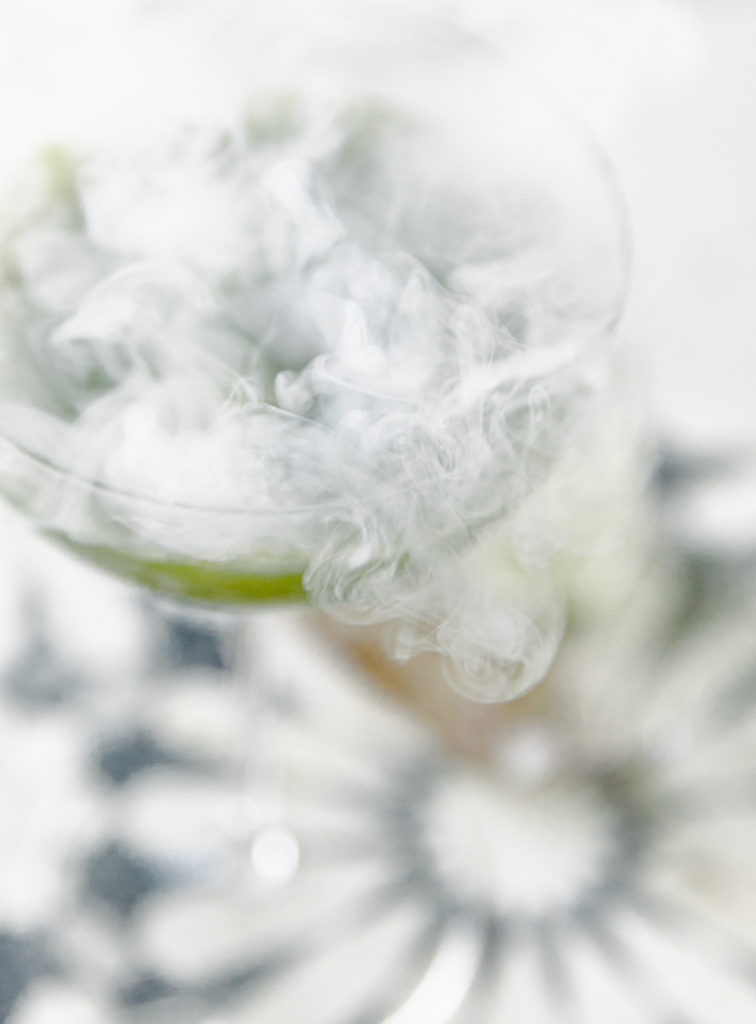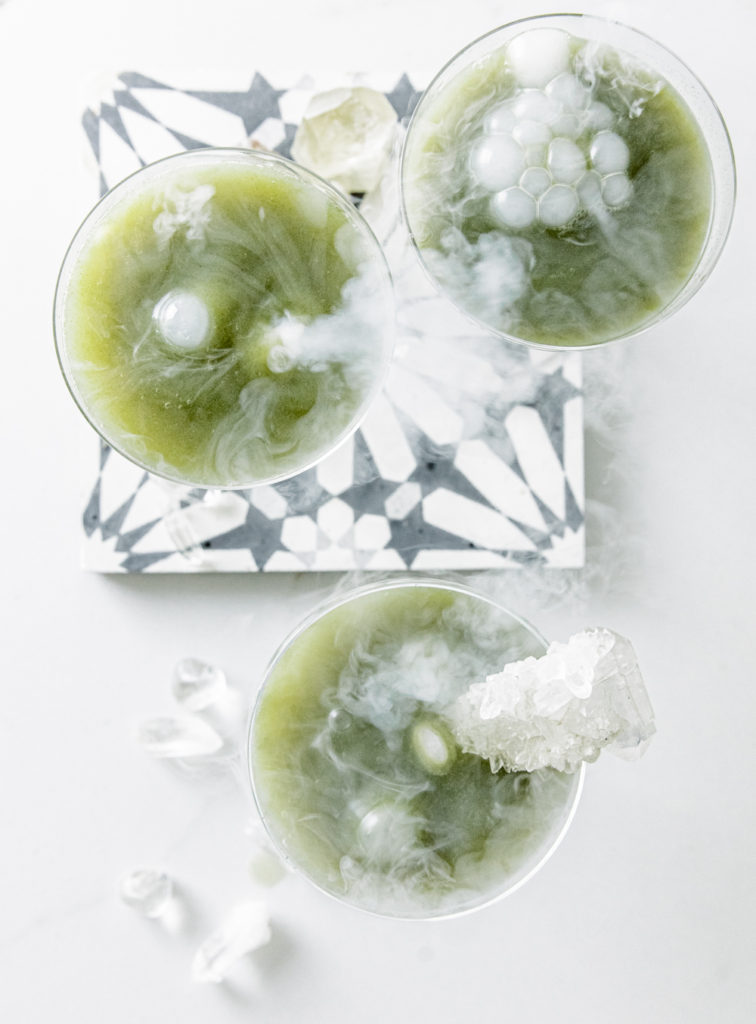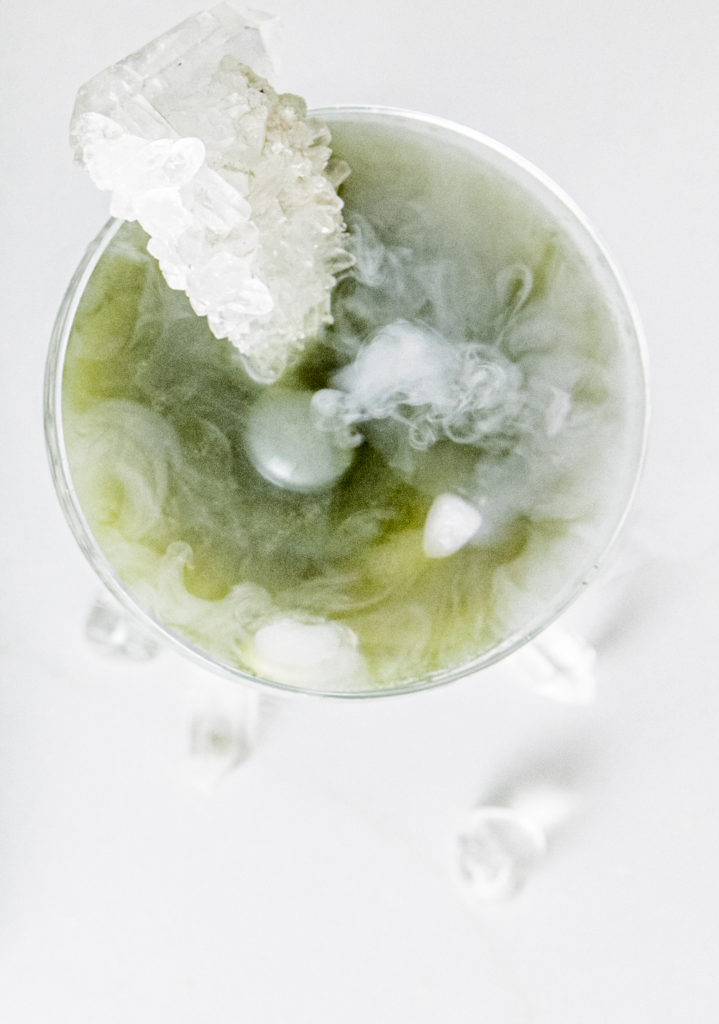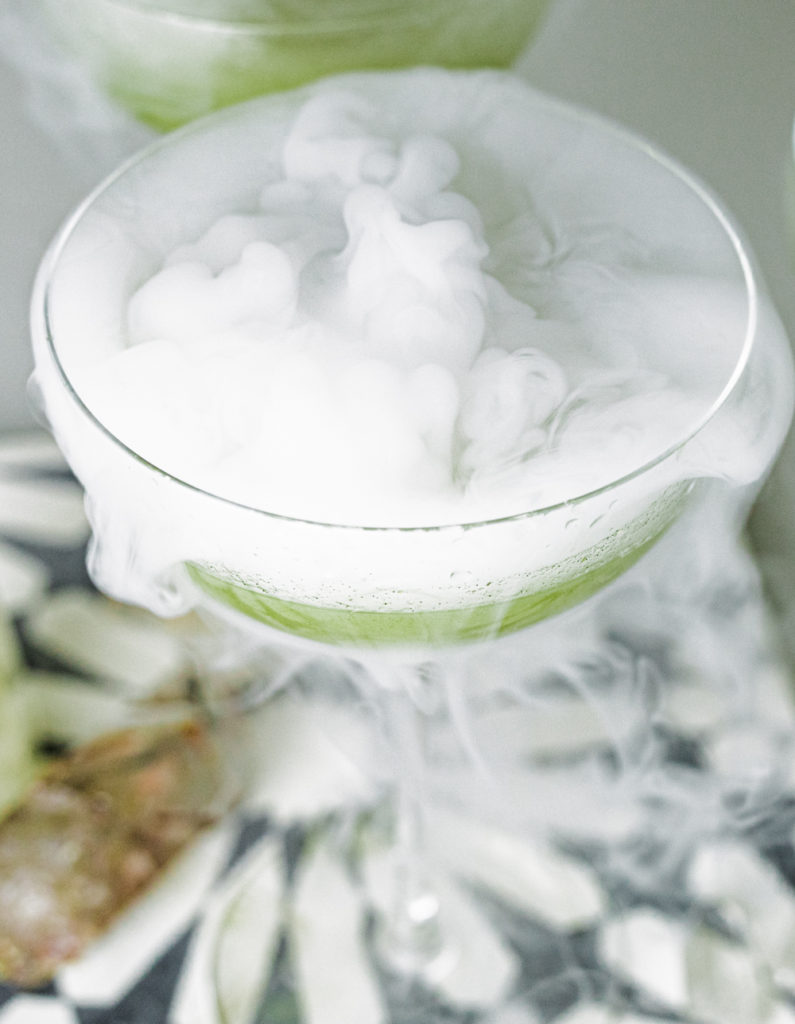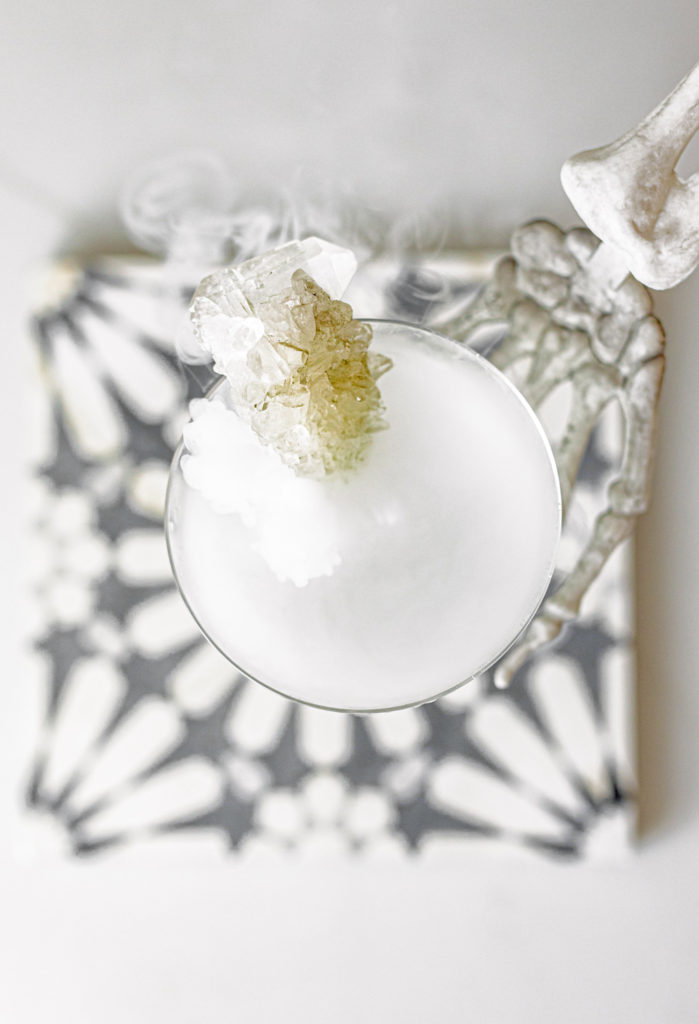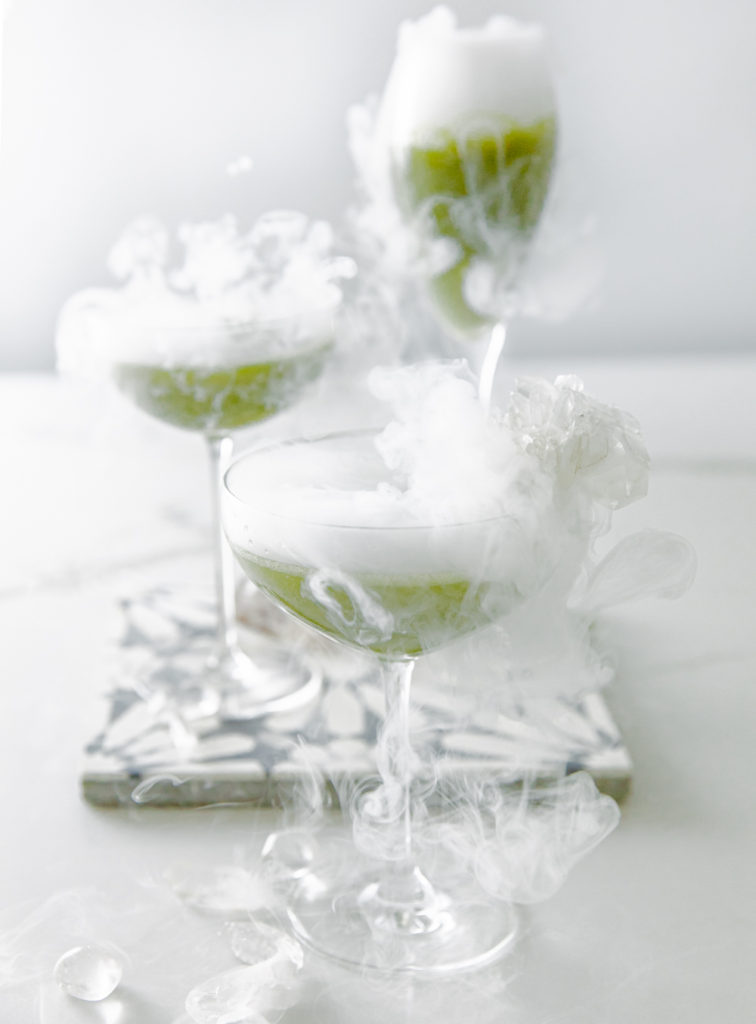 ---
B E I J O S B A R

xx
Abby