We just had our third annual Halloween Mini Sessions this past weekend with Alison Bernier and it was cuteness overload! People really went all out this year with creative costumes and I was honestly wowed!
I wanted our set to be a little different with more green tones than the usual black and orange and I love how it came out! We used my own furniture and pillows, MV Florals did gorgeous floral arrangements and the pretty rug was from Sweet Salvage Rentals.
Now keep scrolling to see SO many cuties in their costumes!! Thank you to everyone who came out!! Oh, and special thanks to Dave the skeleton for posing so well all day…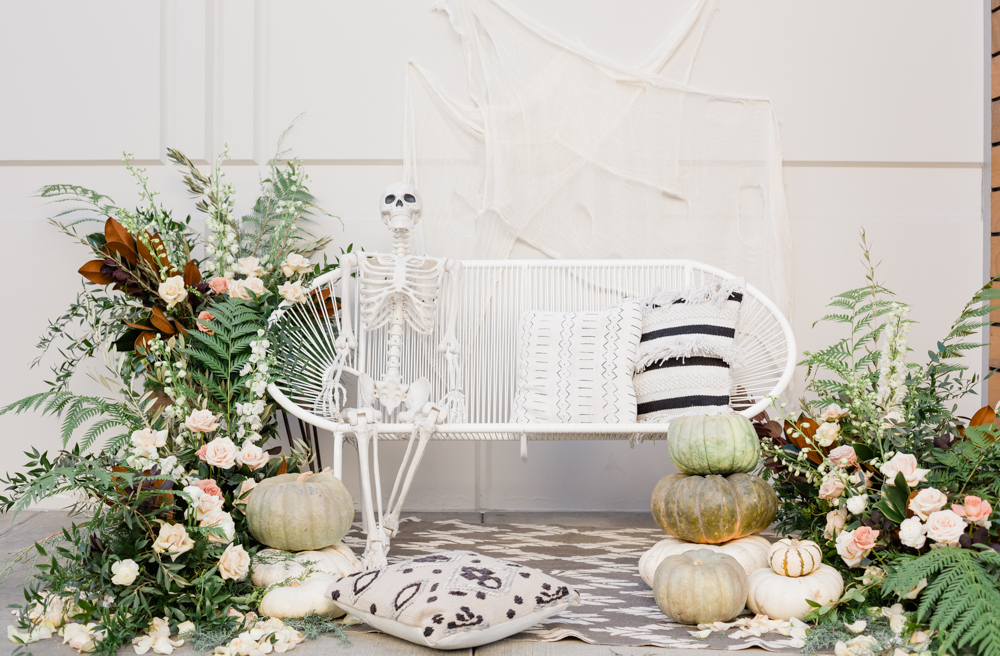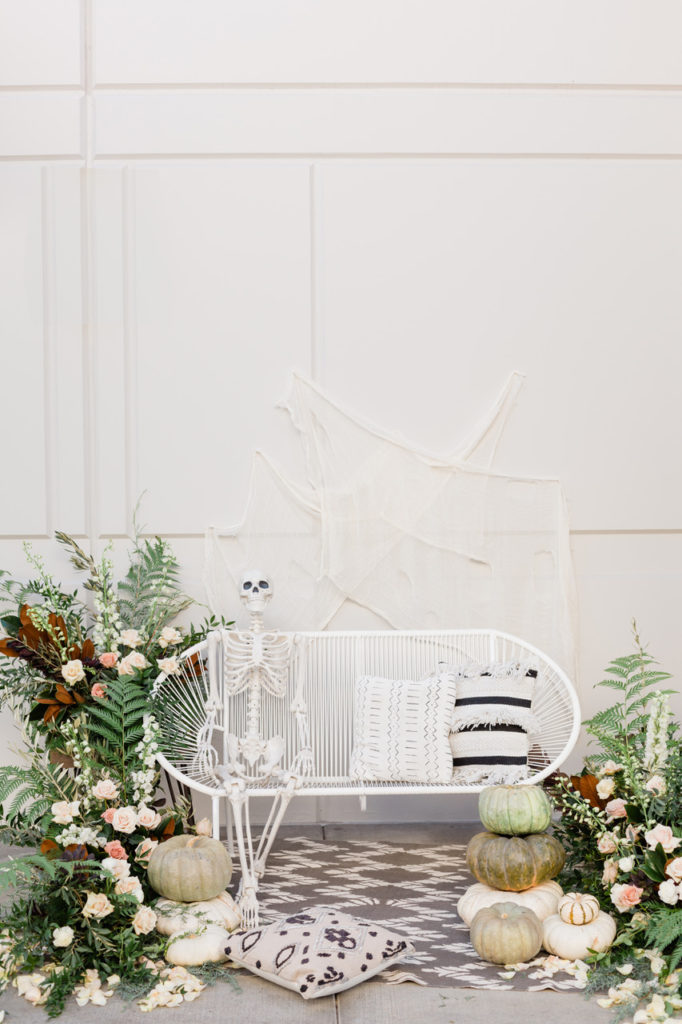 Let's start with this sweet little mermaid…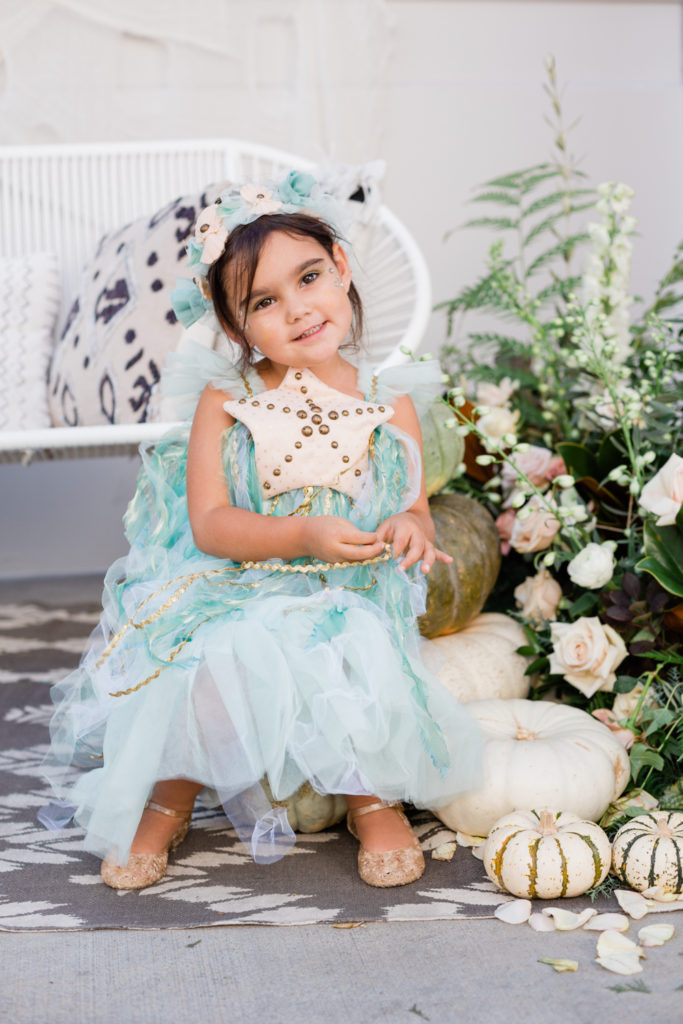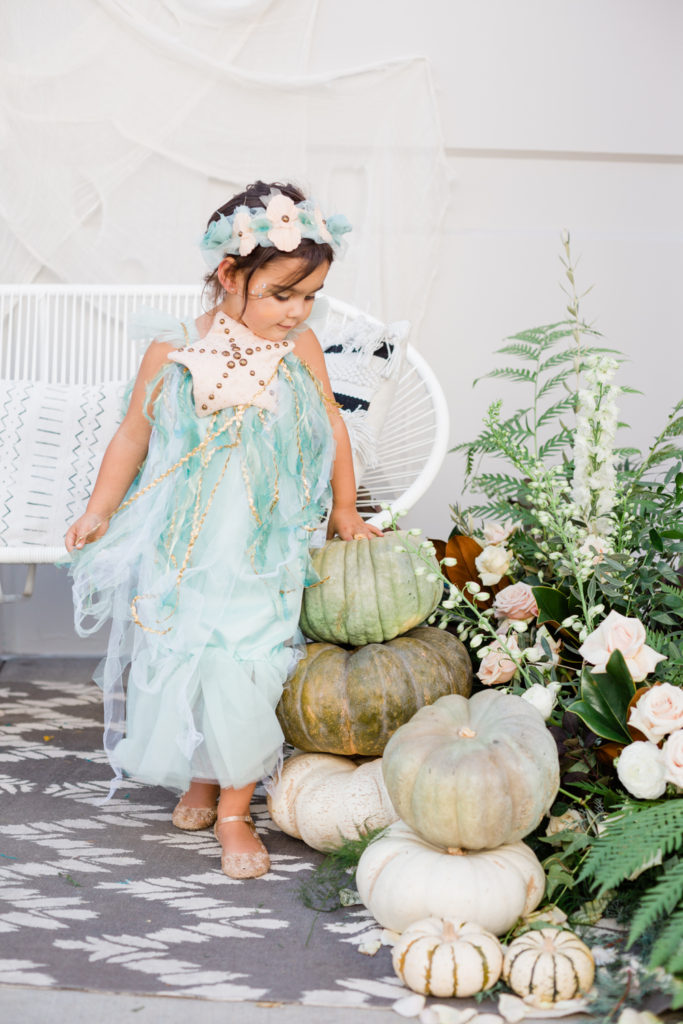 A cute baby panda!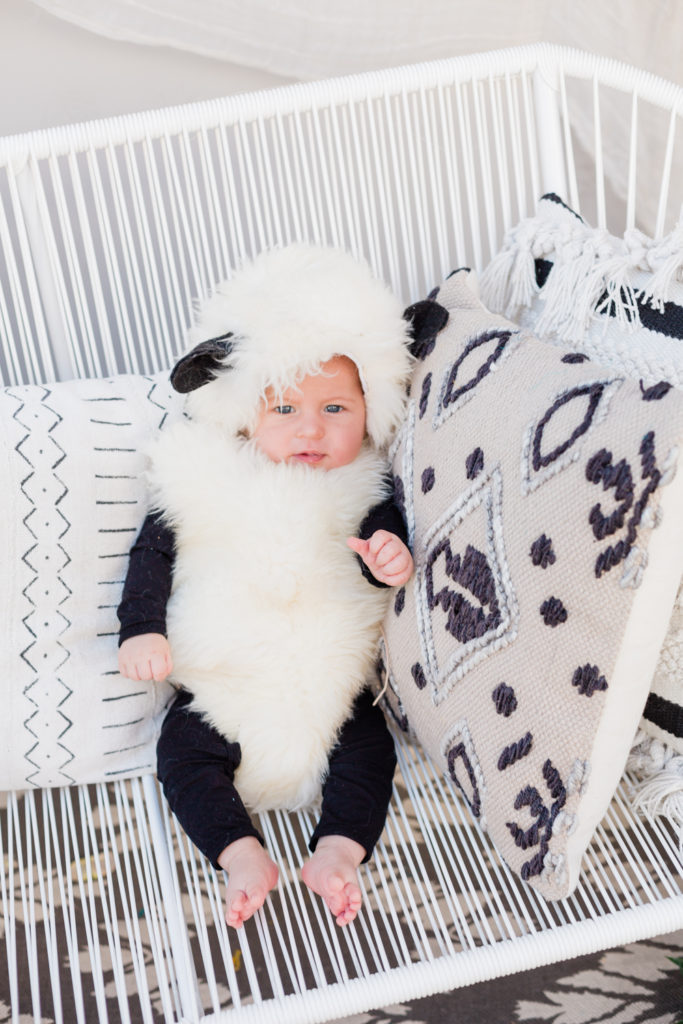 Mini Elsa showing off her pretty snowflake dress…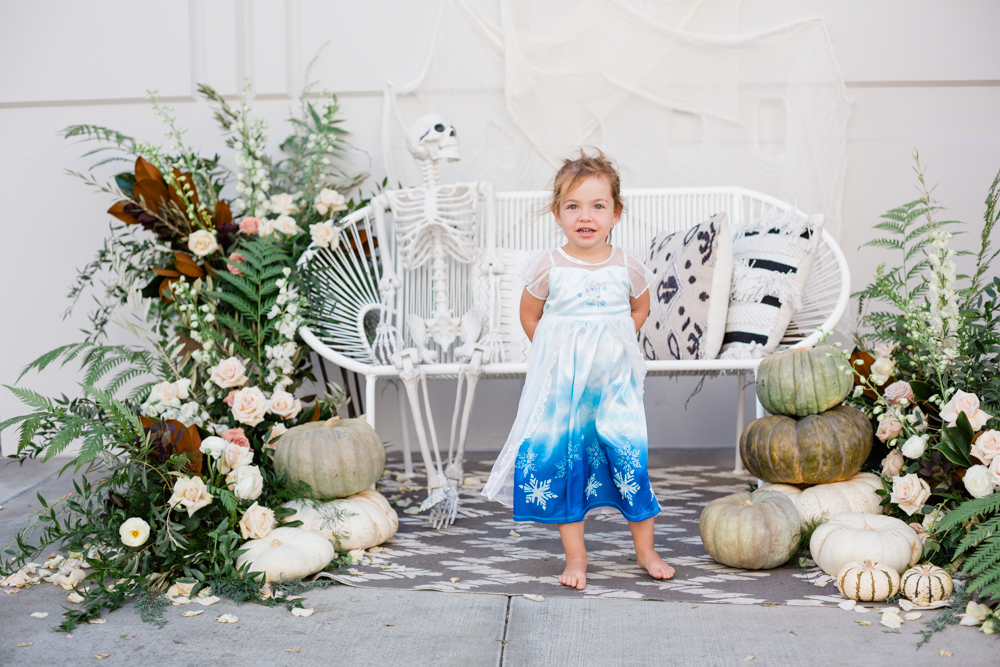 A pair of spooky sisters!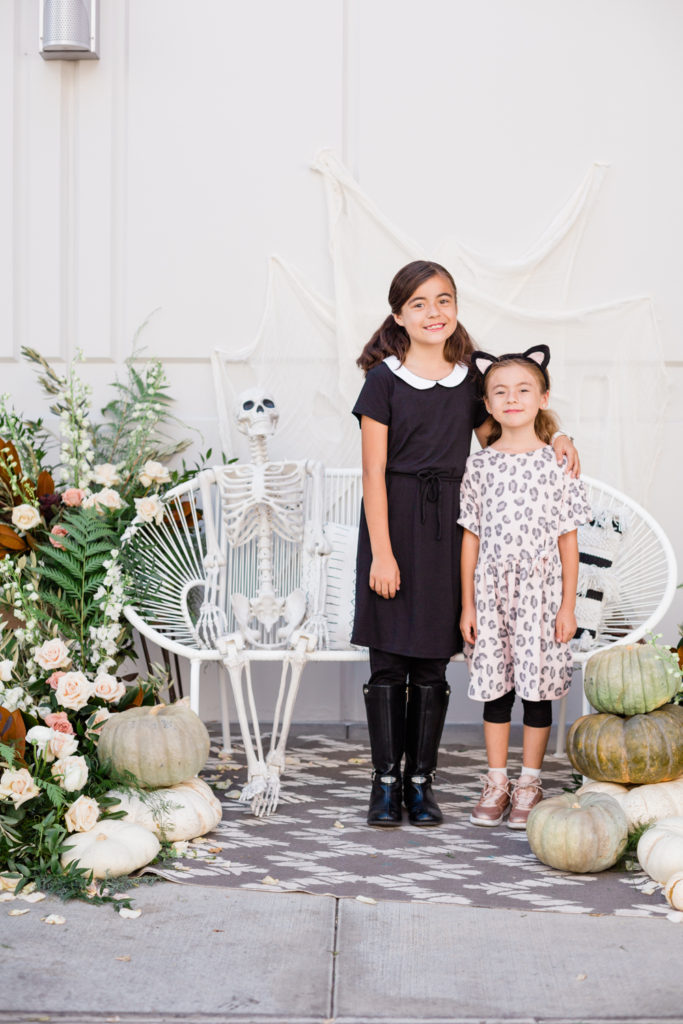 Dave got to hang with a cute little ghost and spider…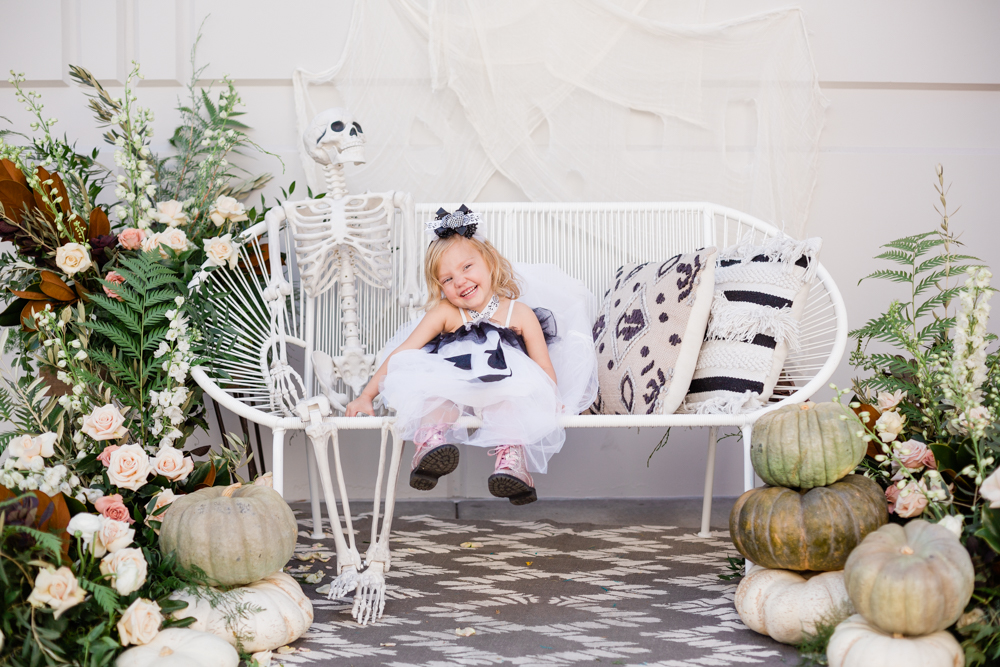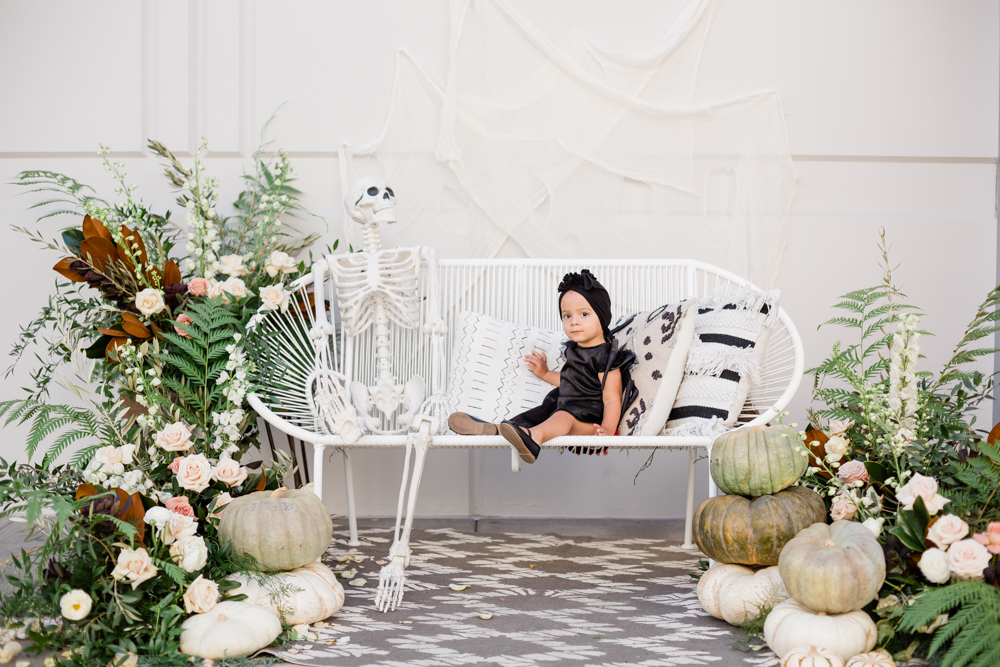 And princess Jasmine and Spiderman came to visit!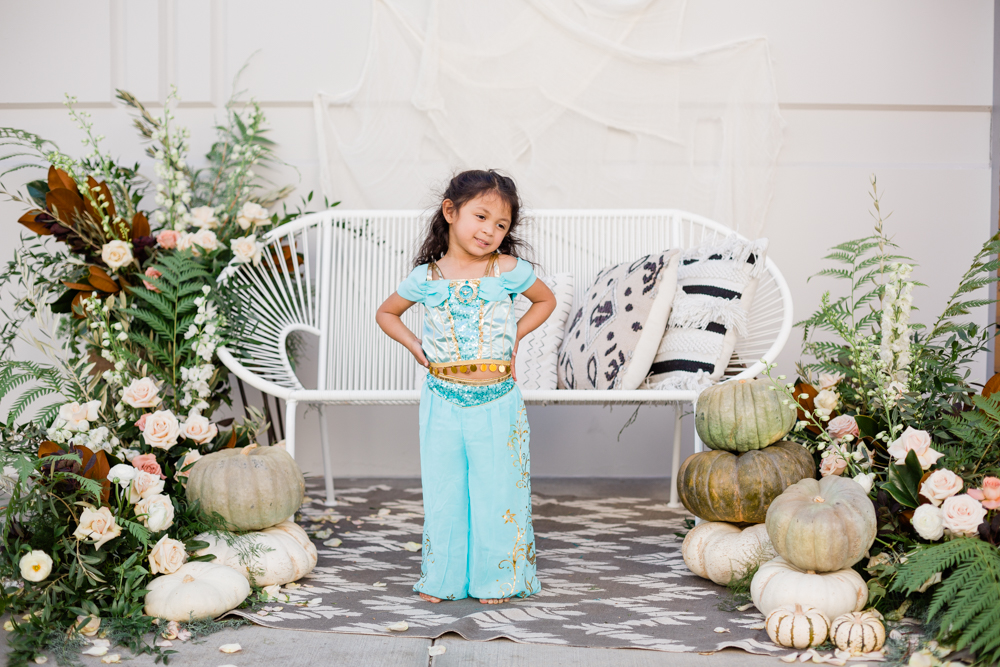 This adorable astronaut was happy as can be!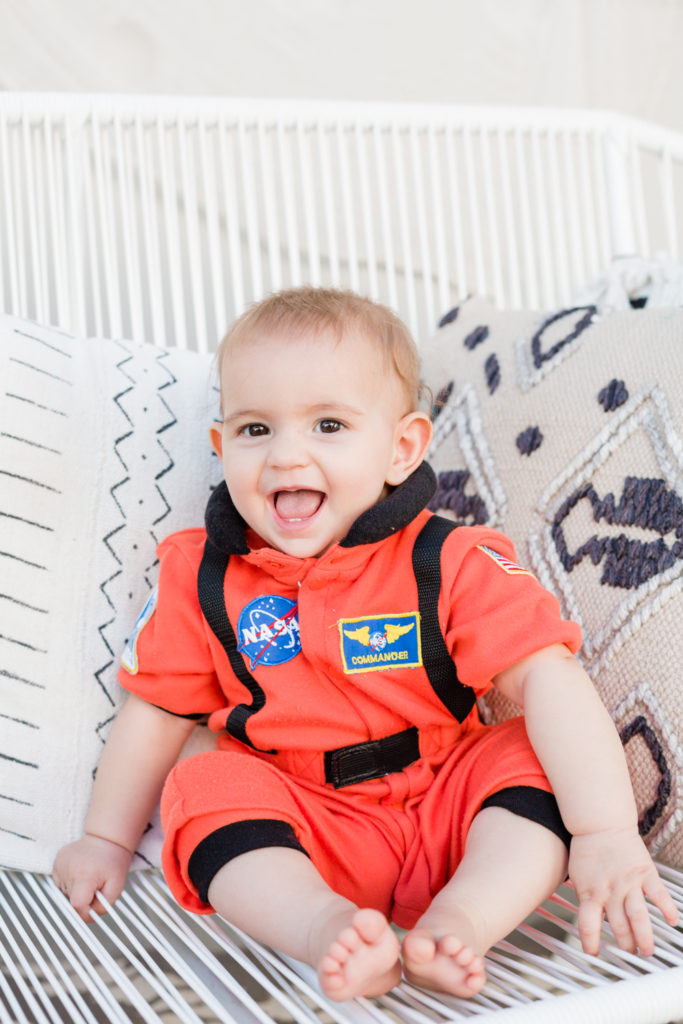 And Dave made a cute little skeleton pal…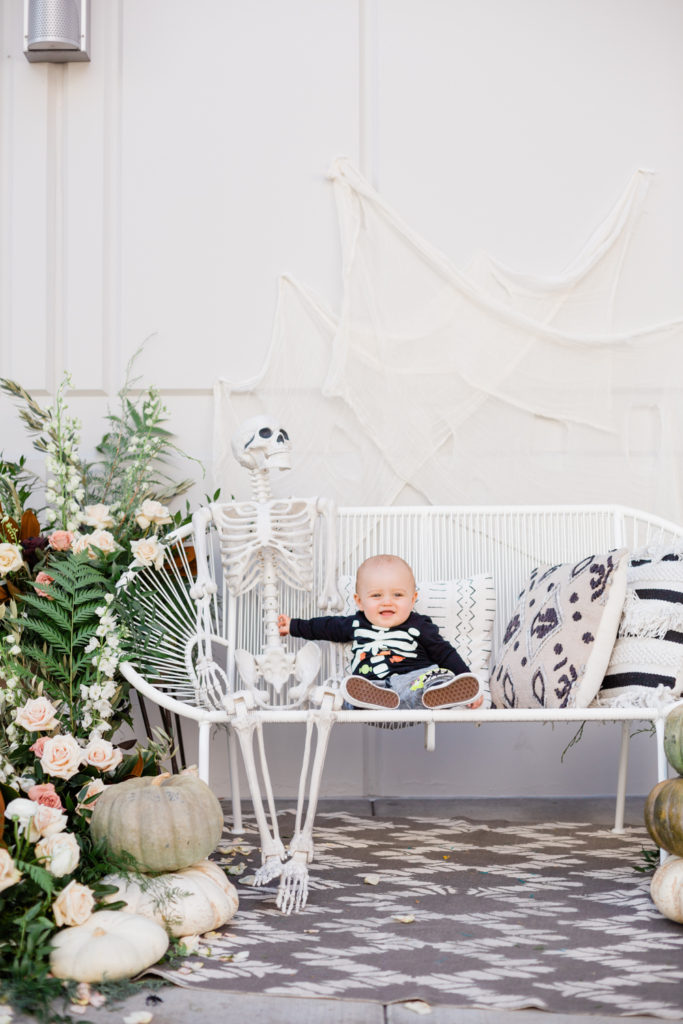 These two were perfectly spooky!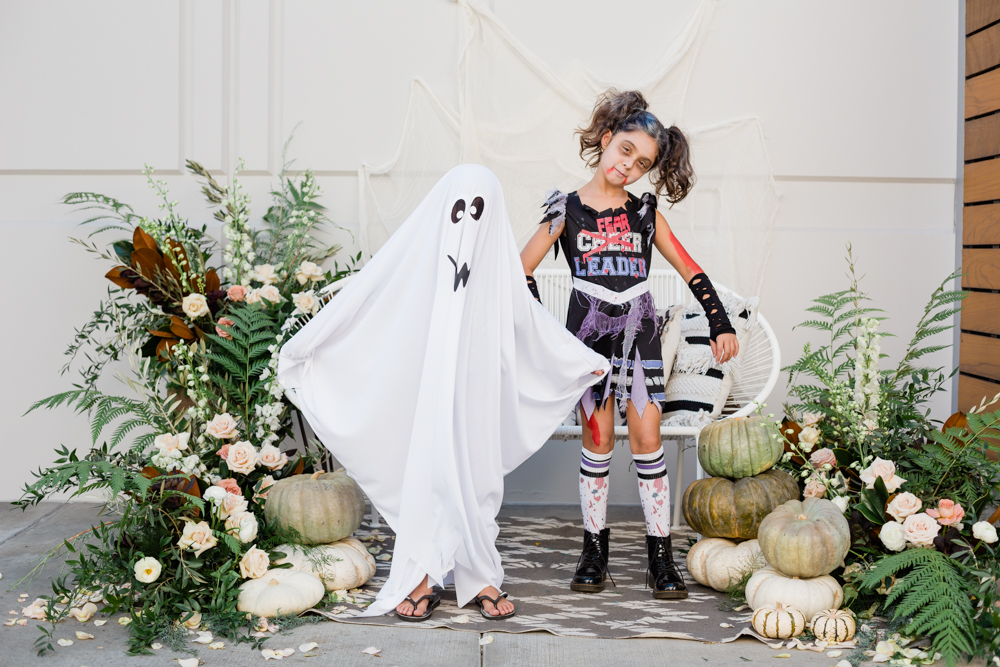 And this princess couldn't be prettier!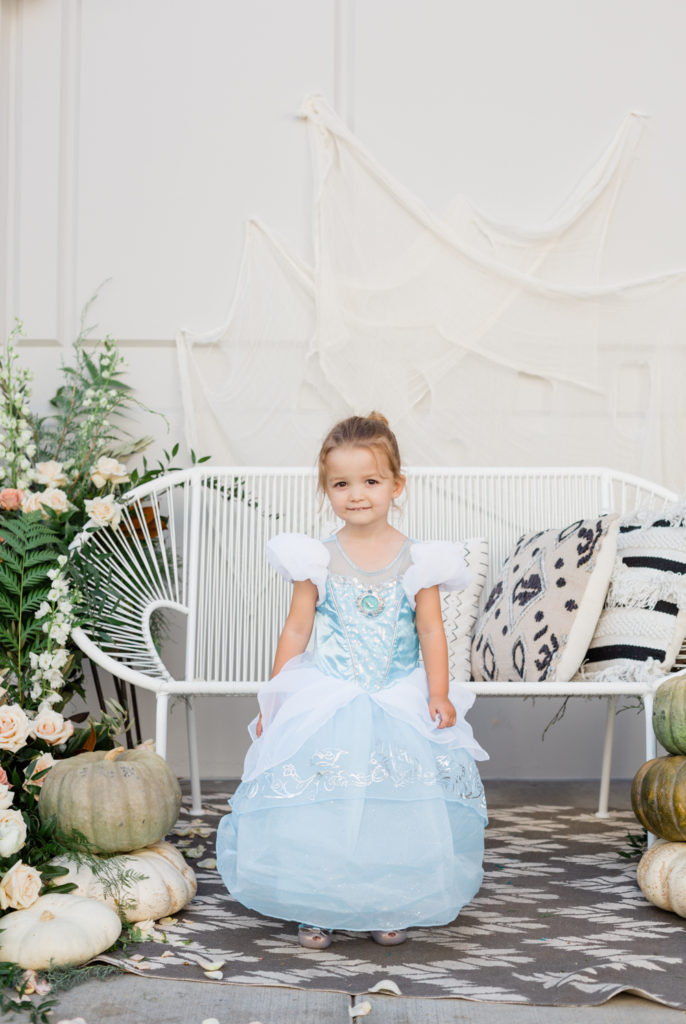 Mickey Mouse came to say hi, and steal a few pumpkins while he was at it!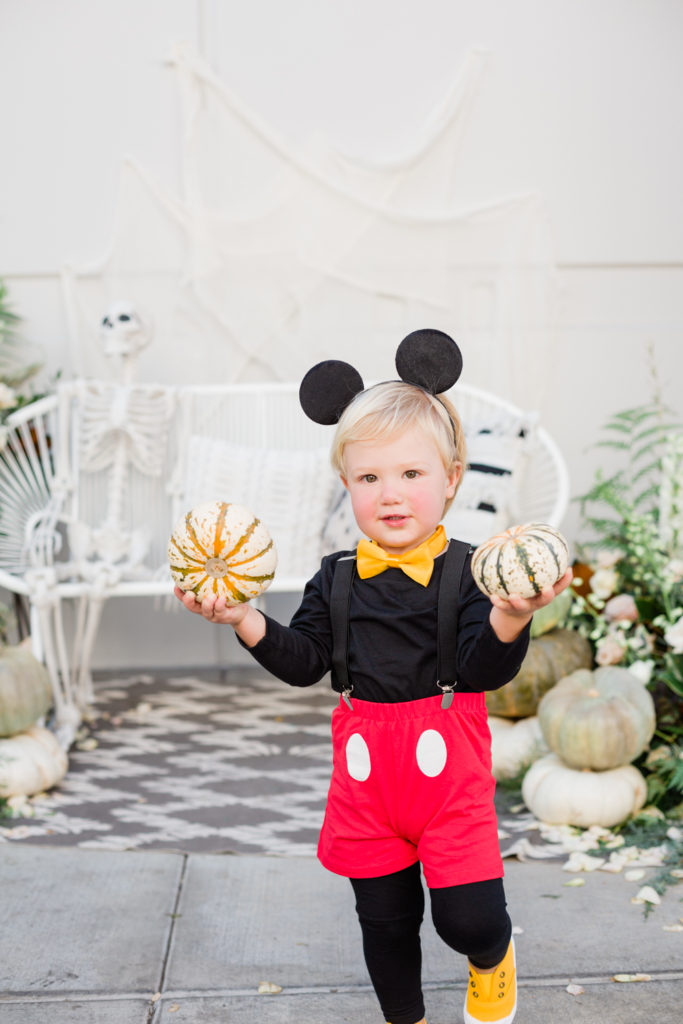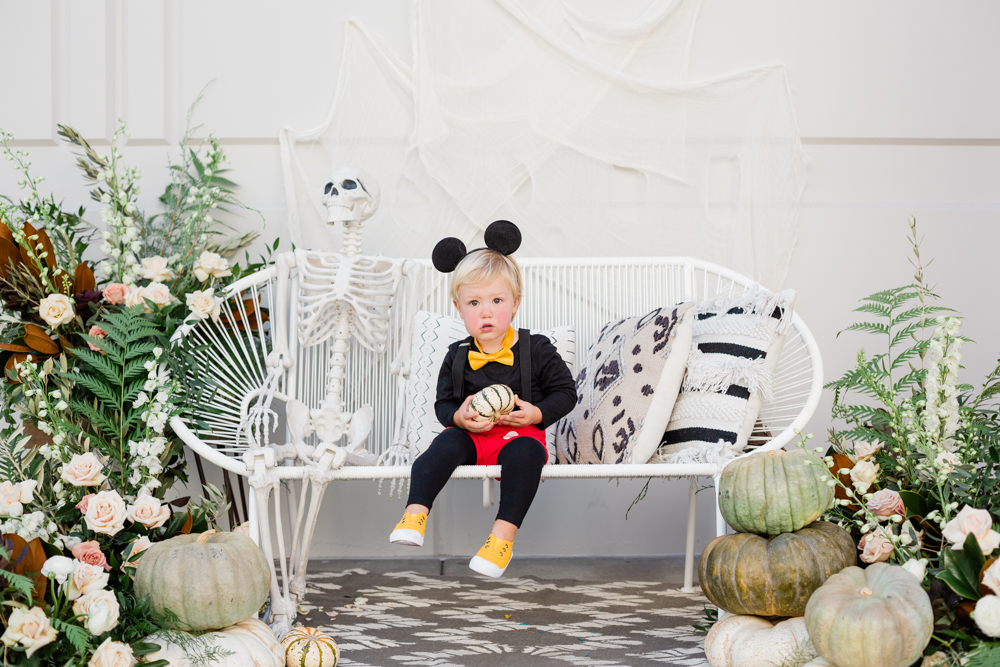 The sweetest little animal siblings!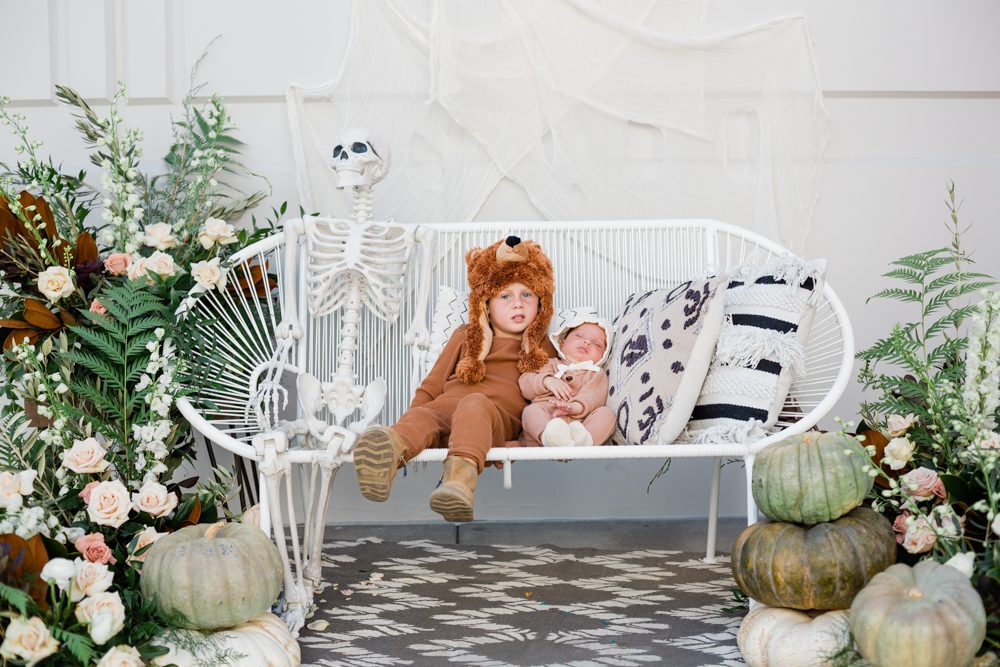 Another cute animal and a safari mama!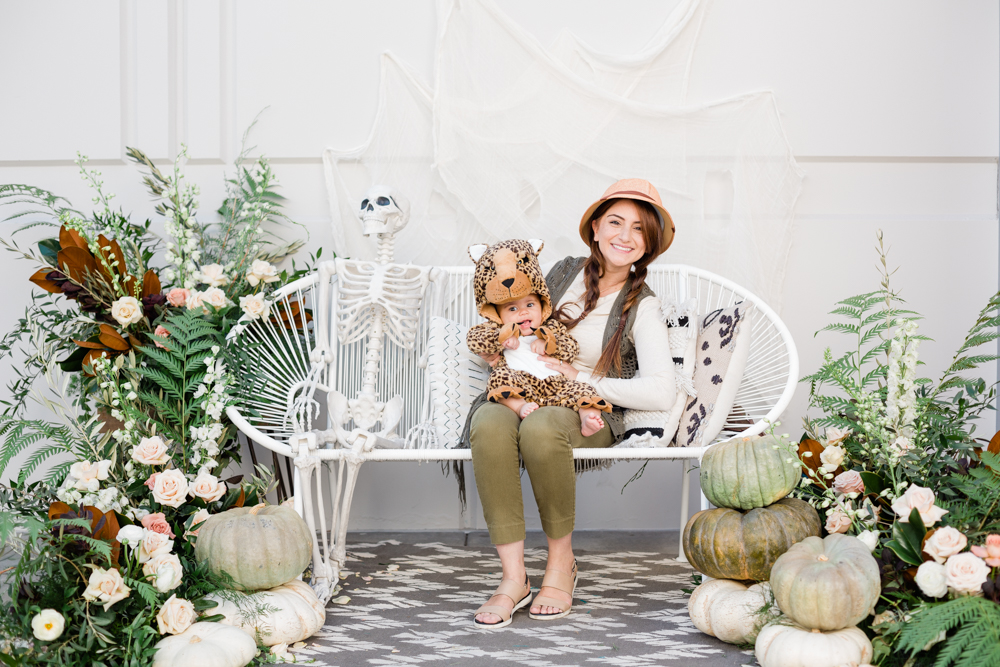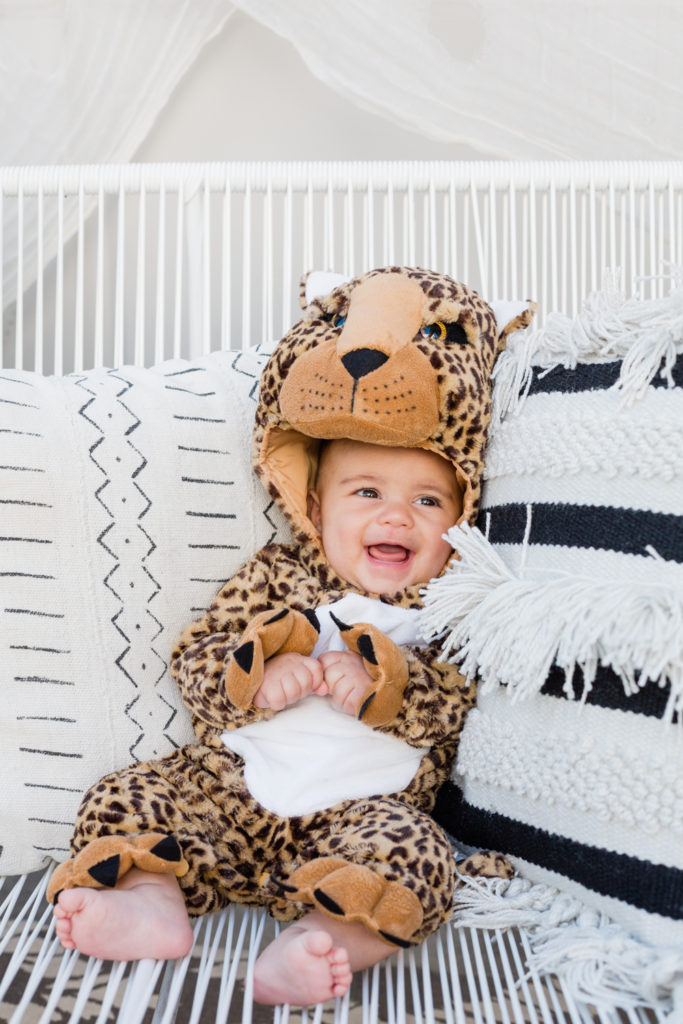 Don't even get me started on this amazing sushi costume!!! I can't….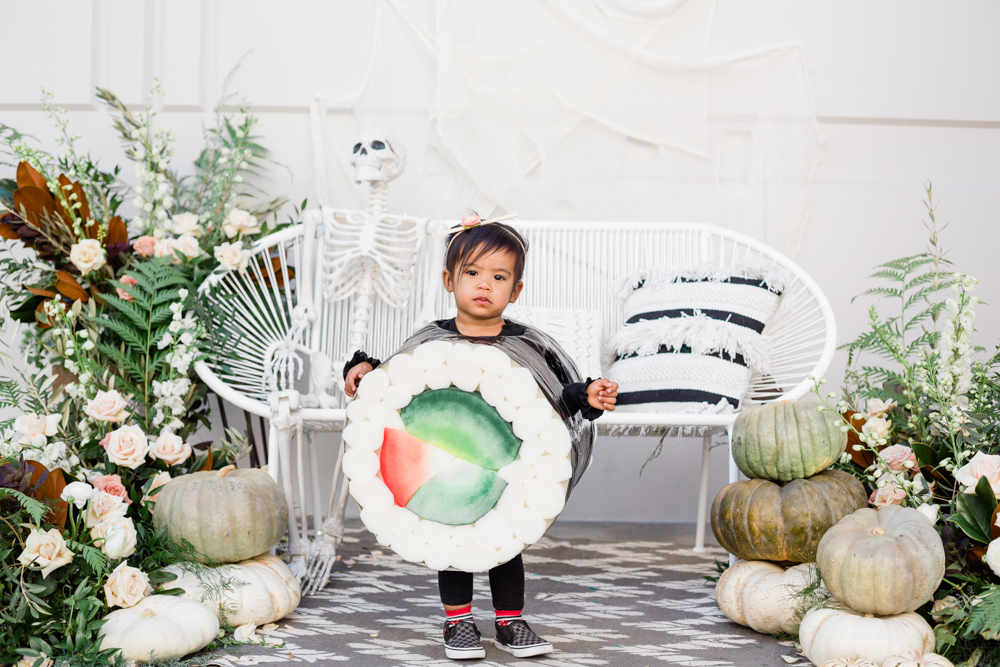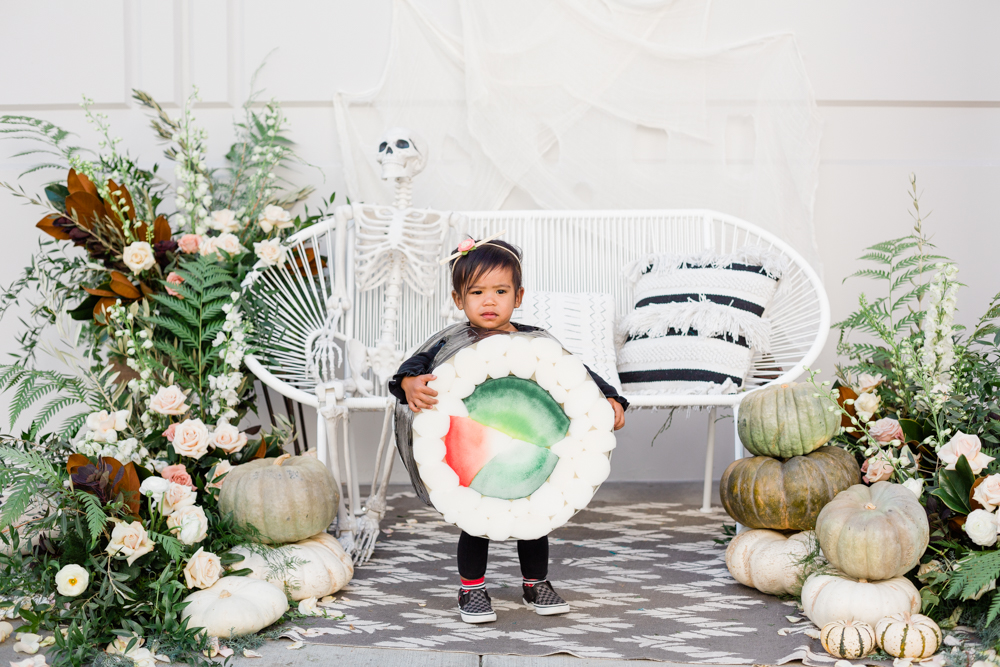 And then this dumpling!!! I die, so much cuteness!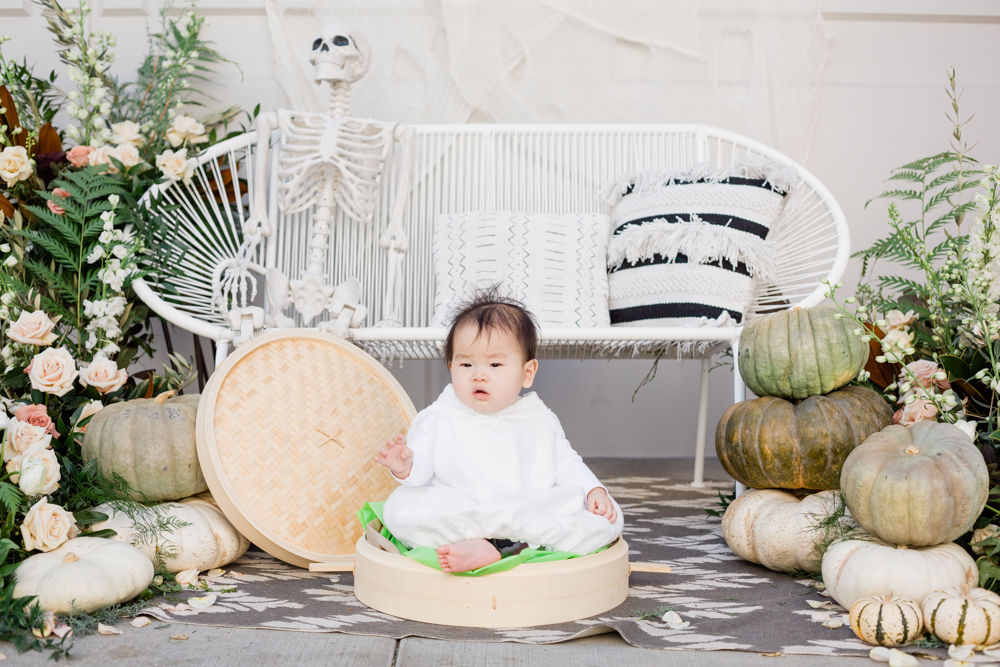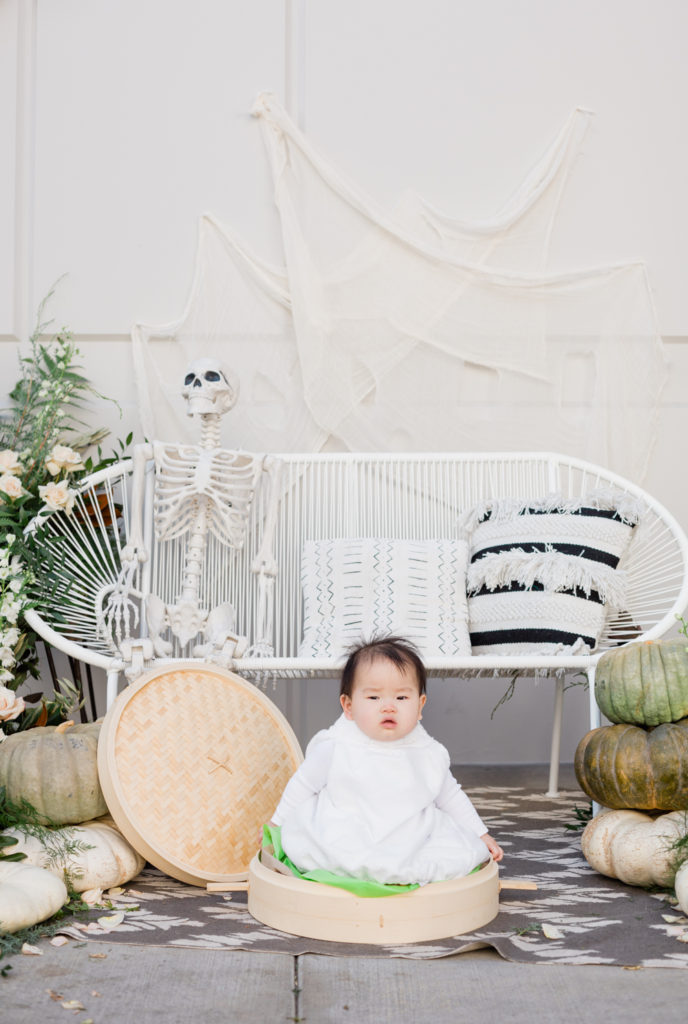 Super heroes, super brothers!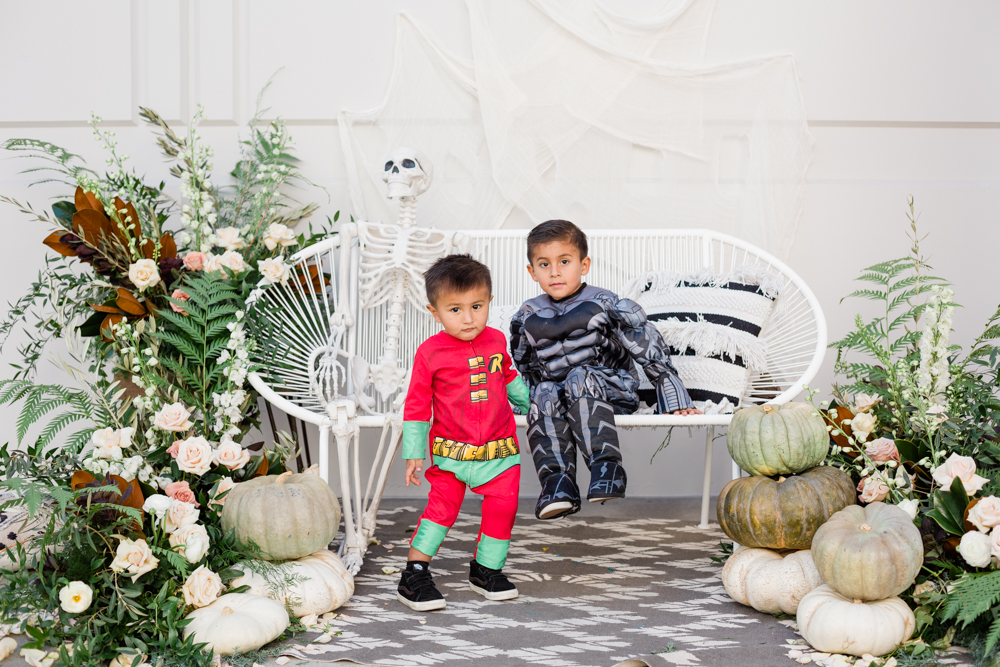 Little pumpkin lover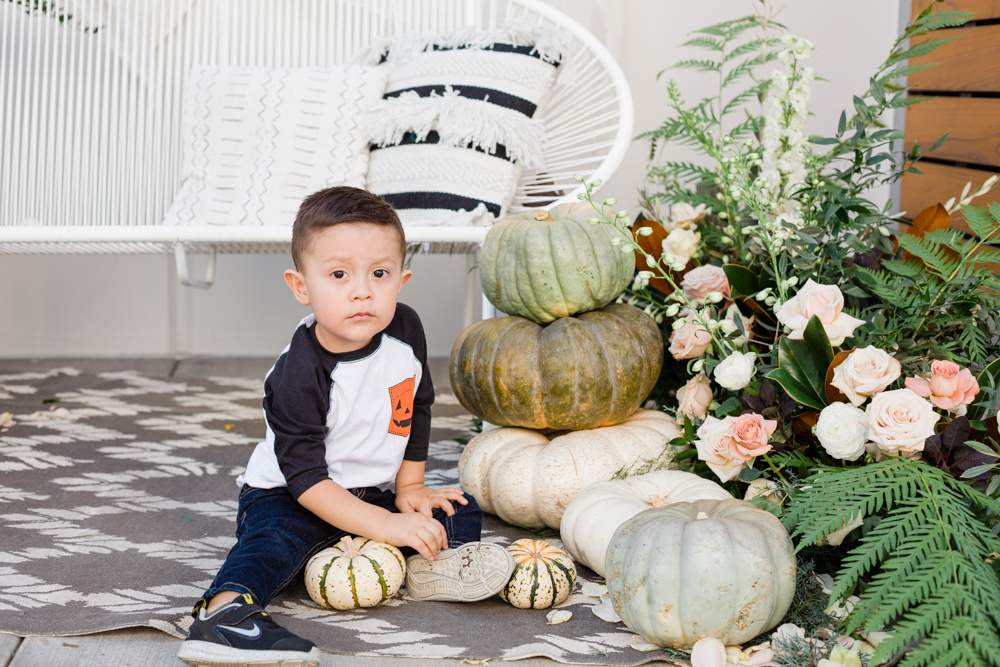 A firefighter to the rescue!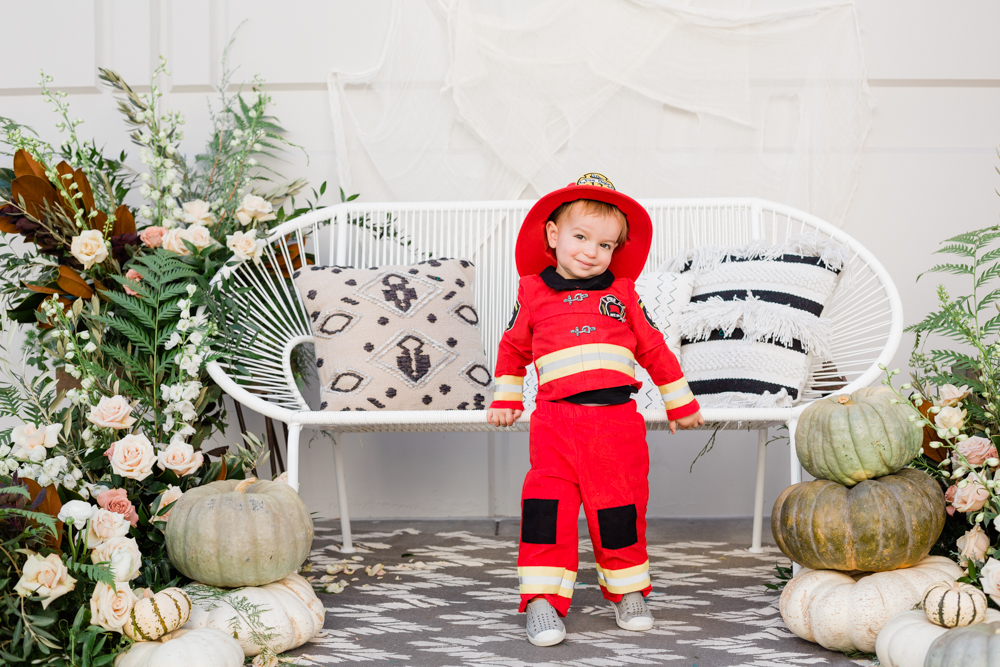 A super cute garbage truck, and recycling to boot!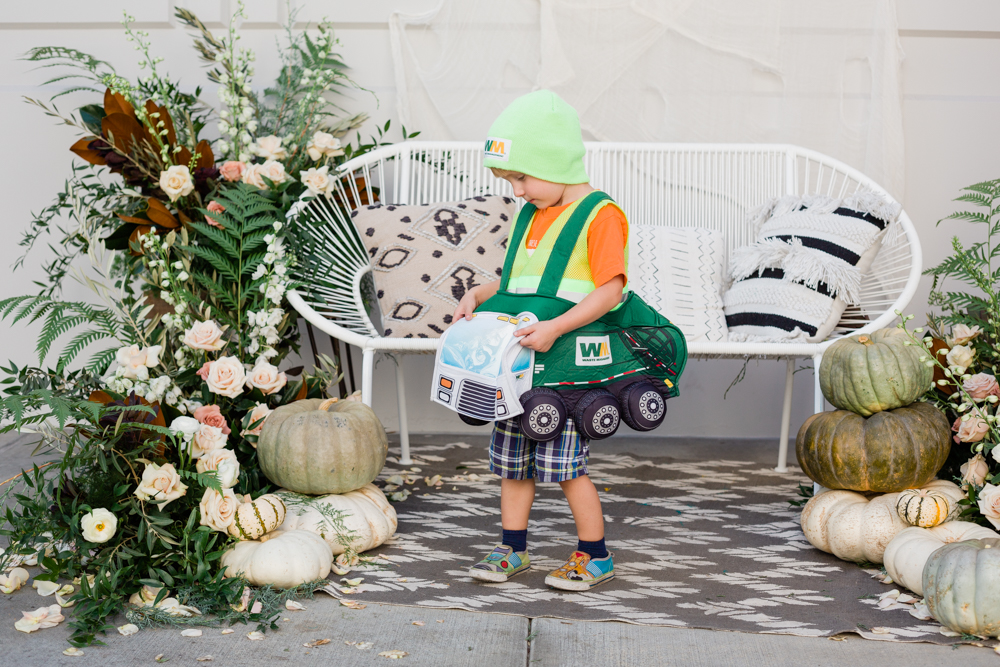 There's always gotta be a power ranger in the group!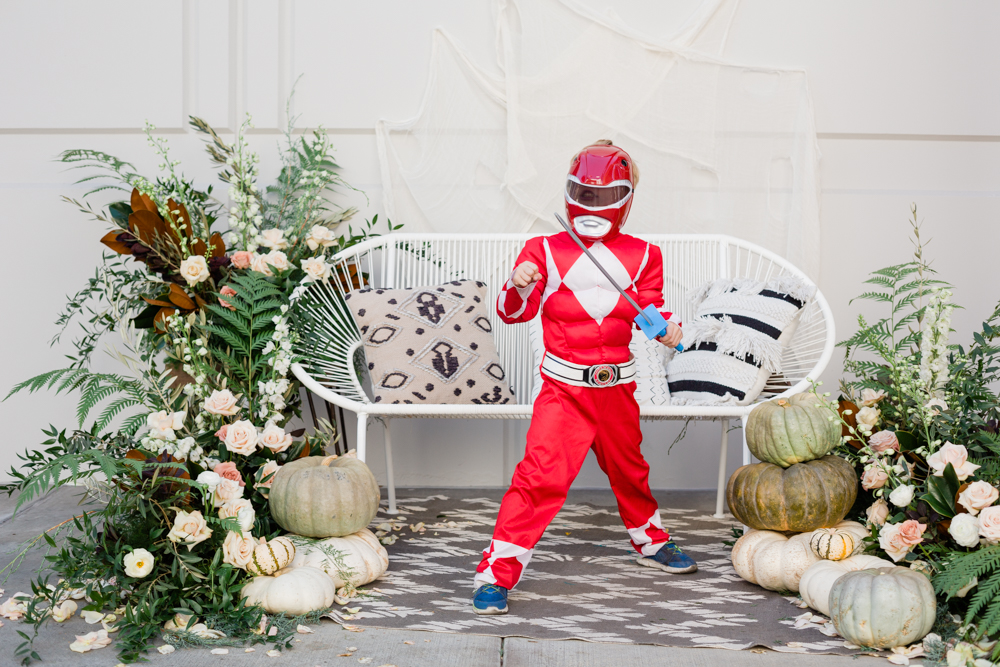 A cutie who was pretty skeptical of Dave…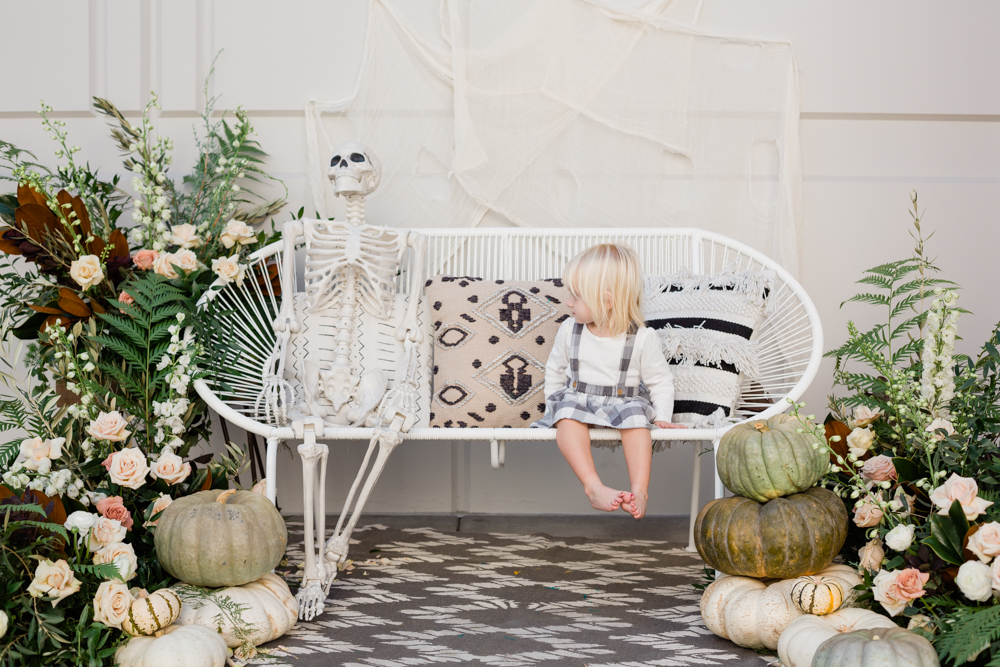 And a pretty ballerina loving to twirl!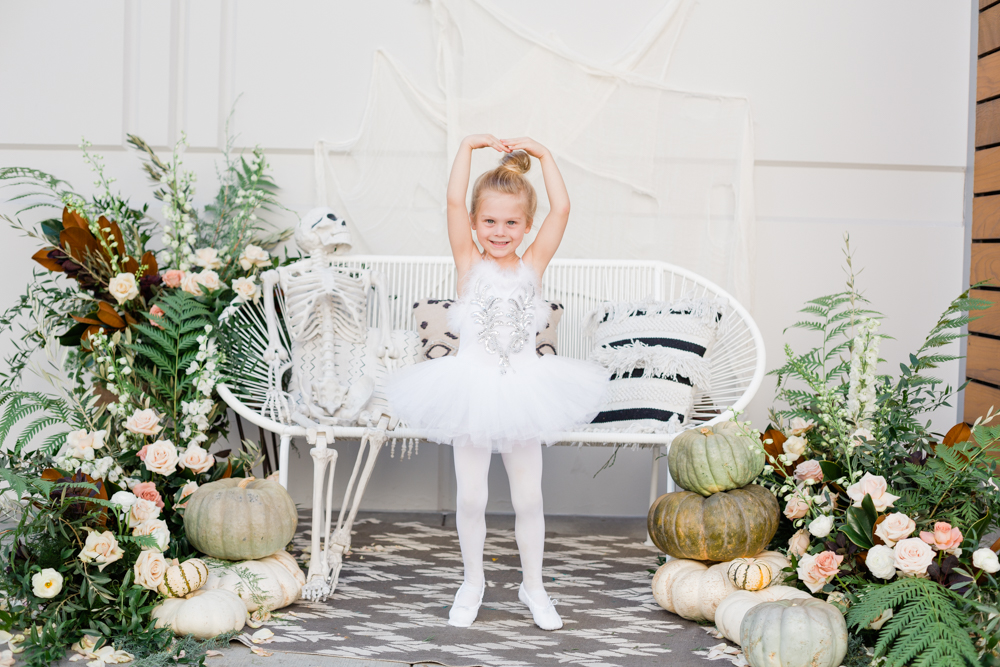 Moana and Heihei cuddled on the couch!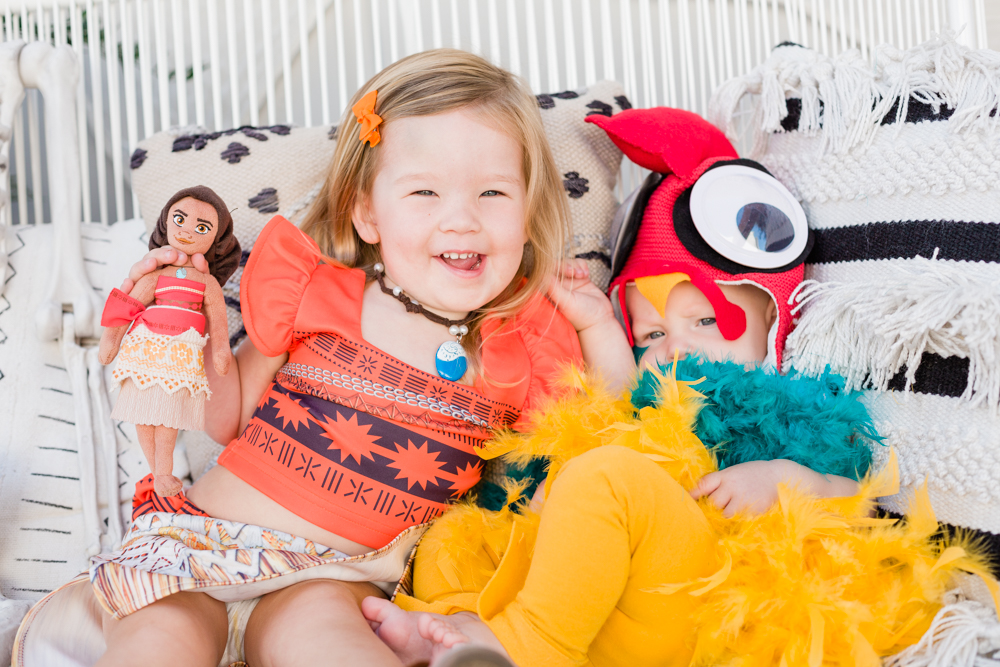 And a little dinosaur was ready to chomp!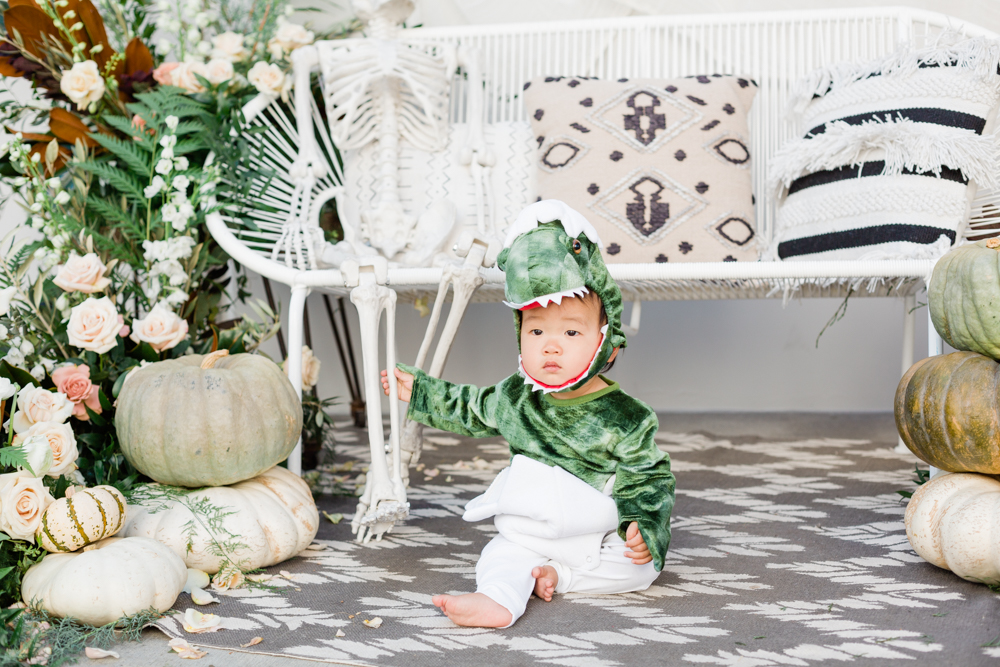 Meanwhile, this pretty butterfly was ready to spread her wings and fly!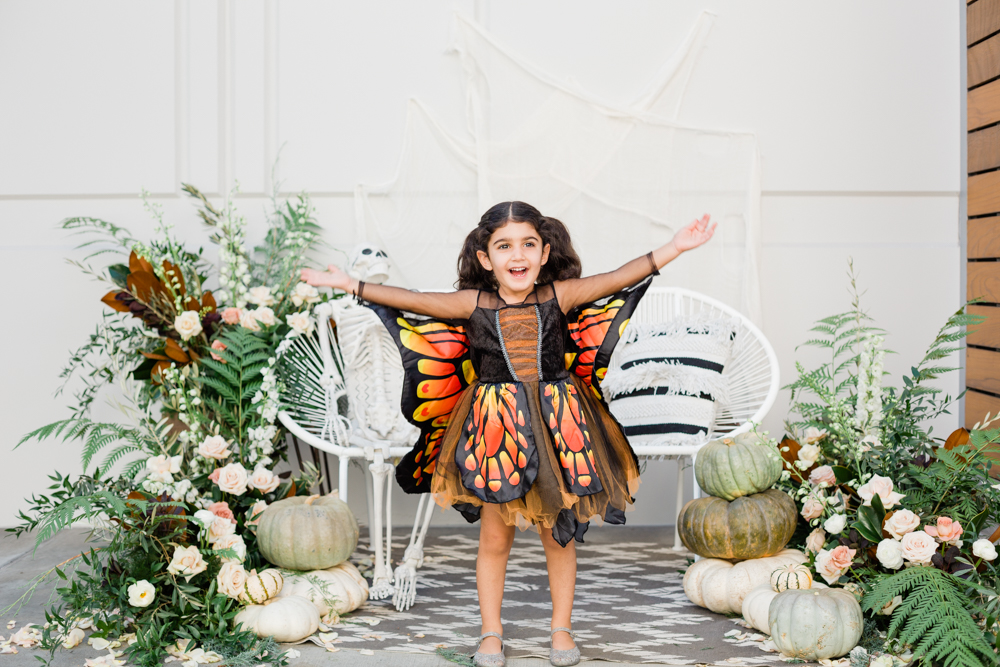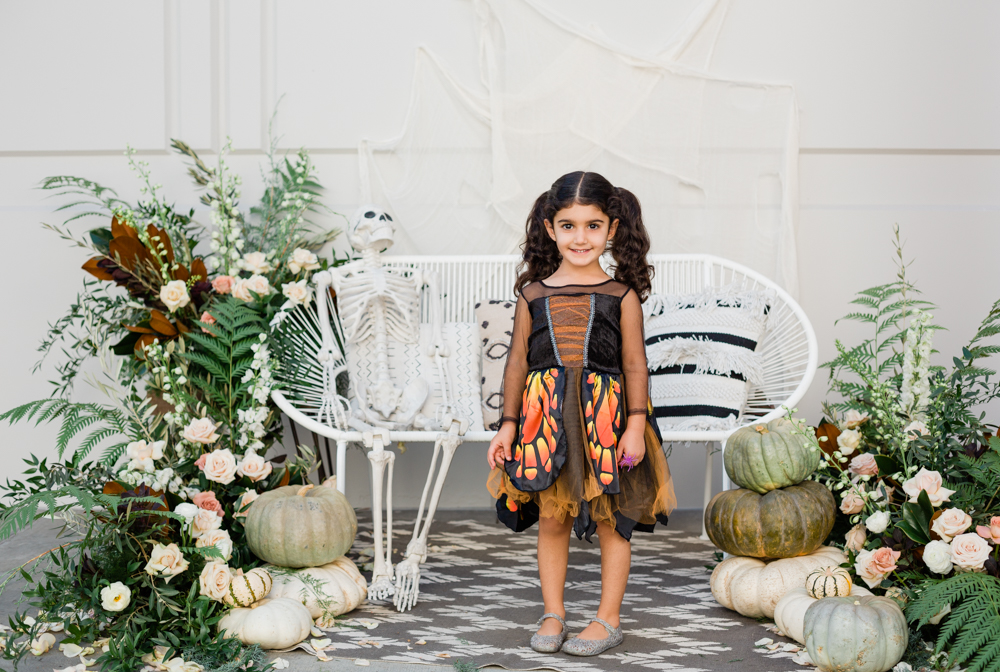 A happy little lion cub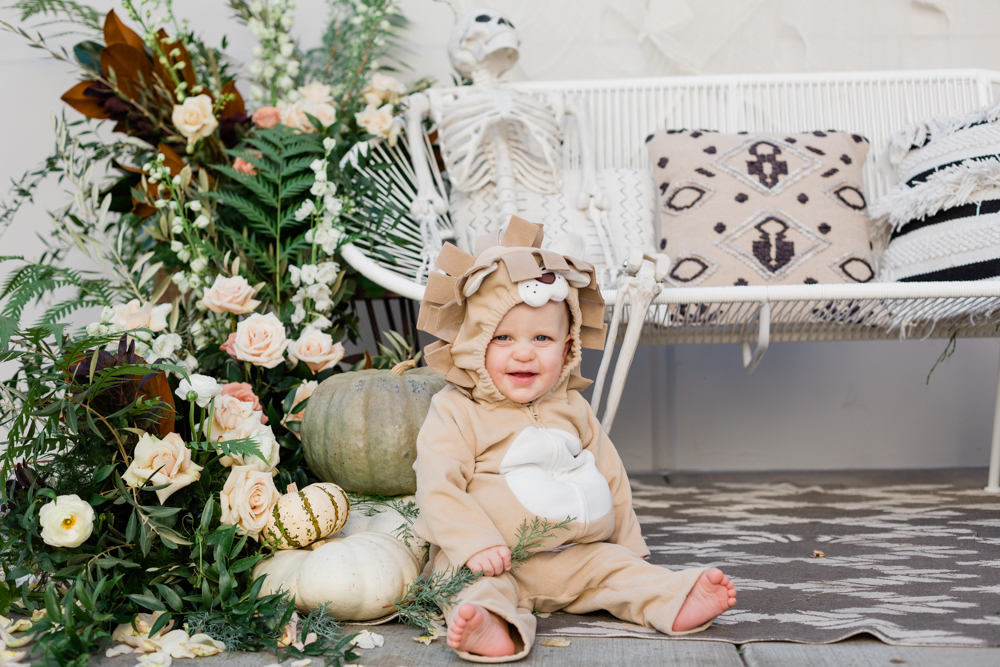 The cutest sushi roll and her sushi chef!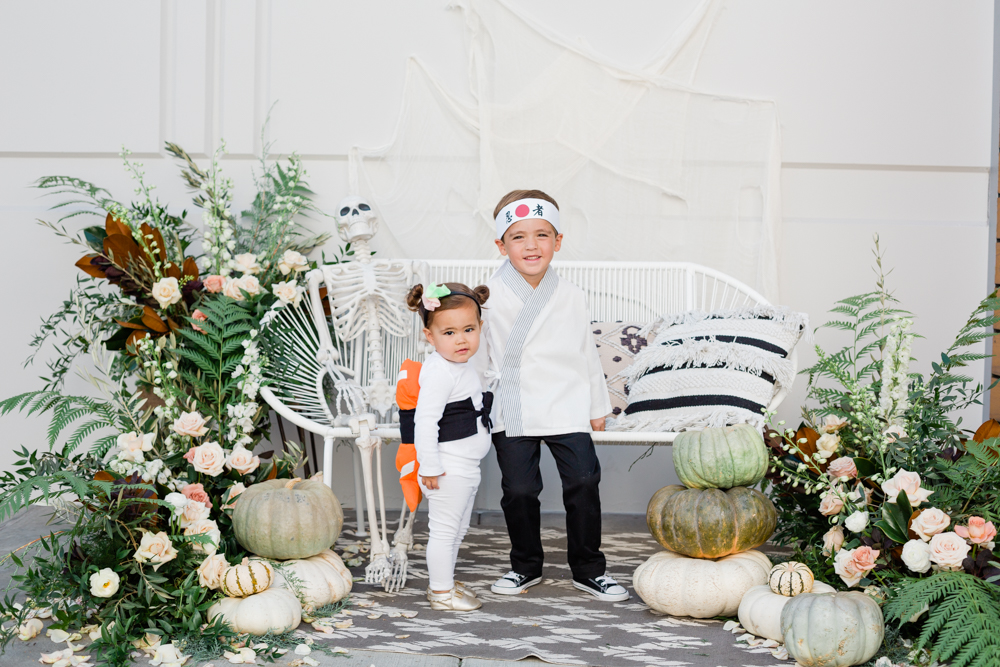 A sleepy and adorable baby bear…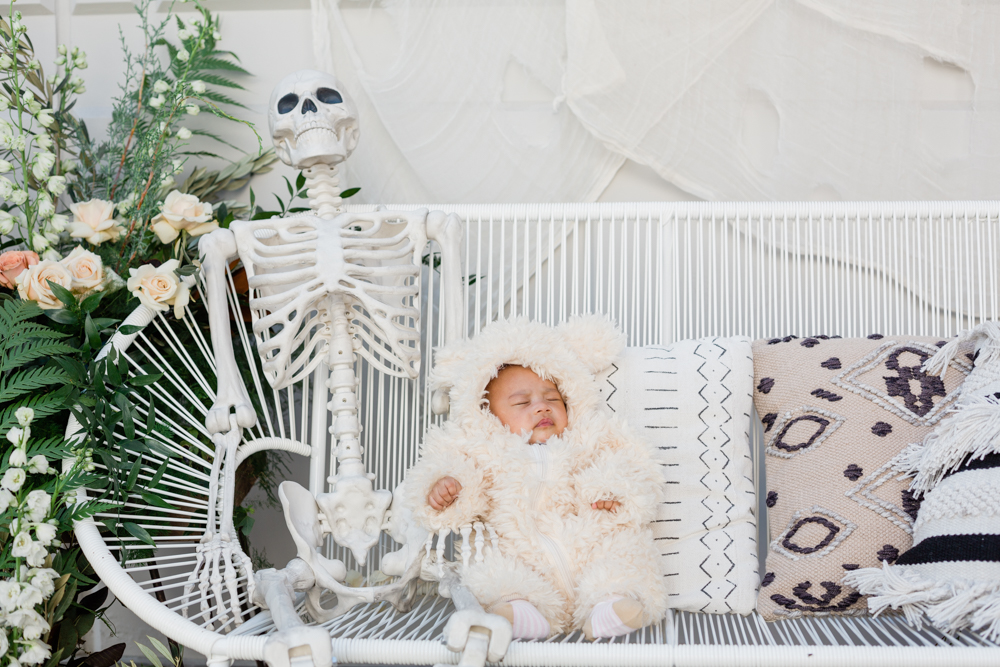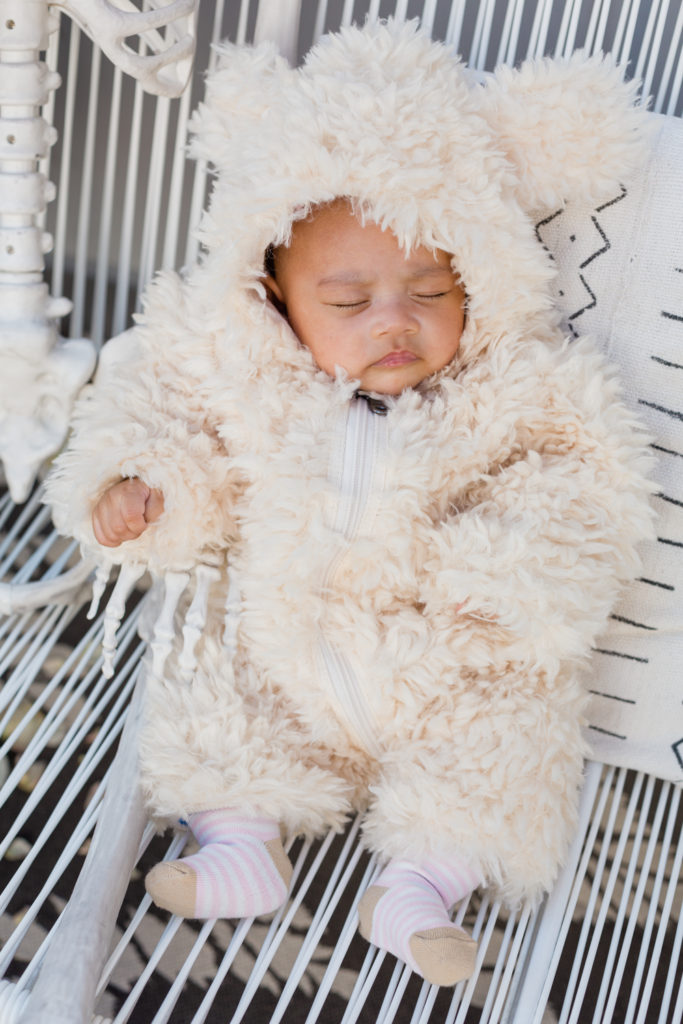 Expelliarmus! This Harry Potter crew put a spell on us!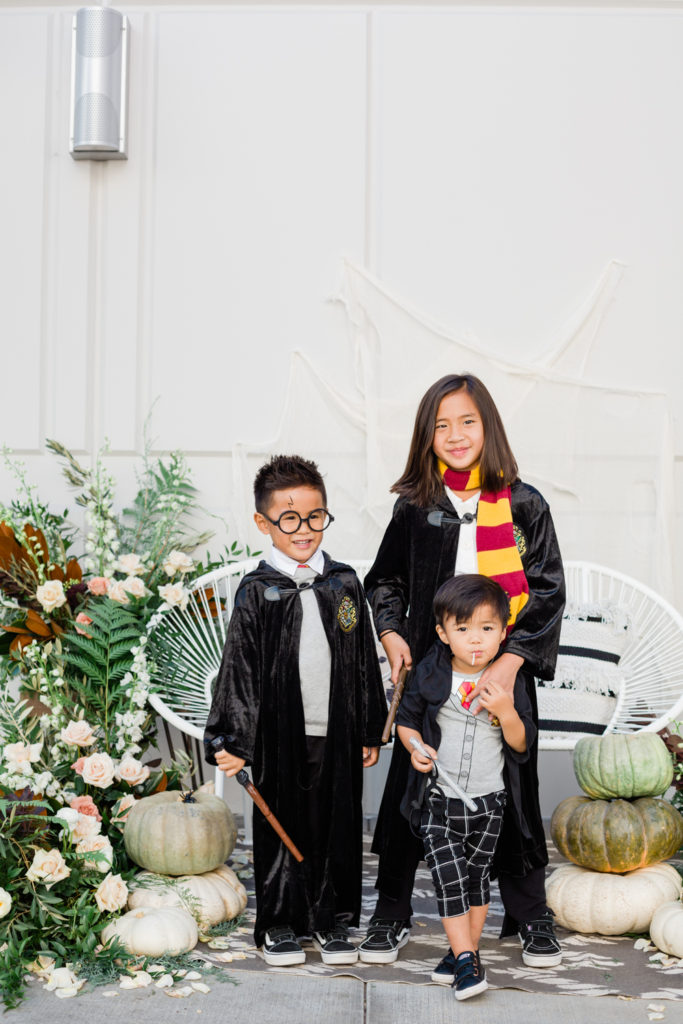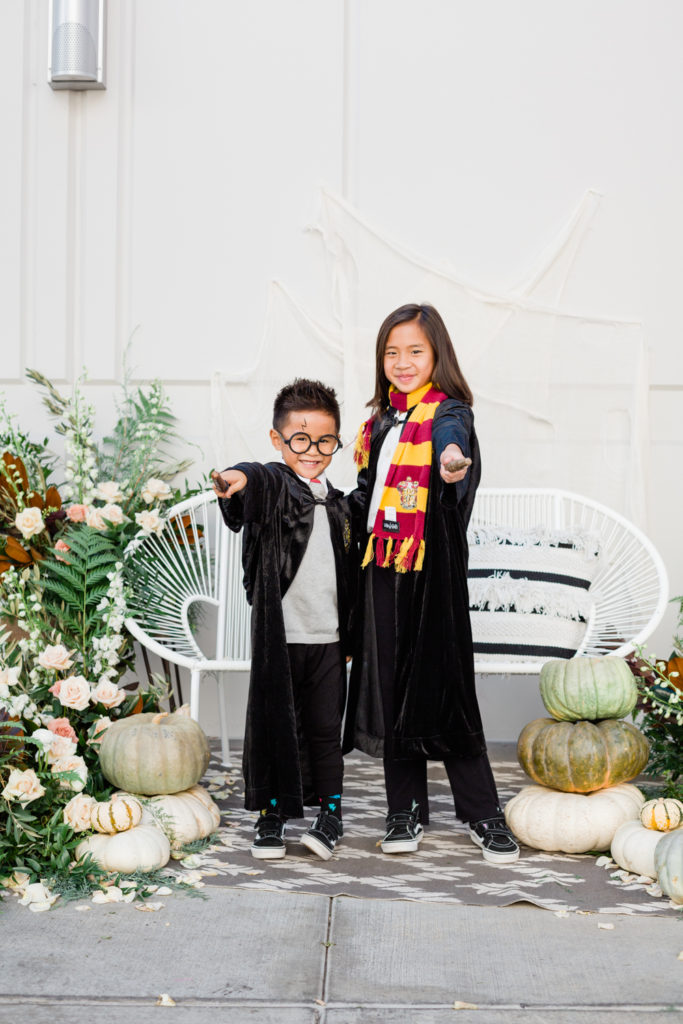 This mini Buzz Lightyear is just too cute!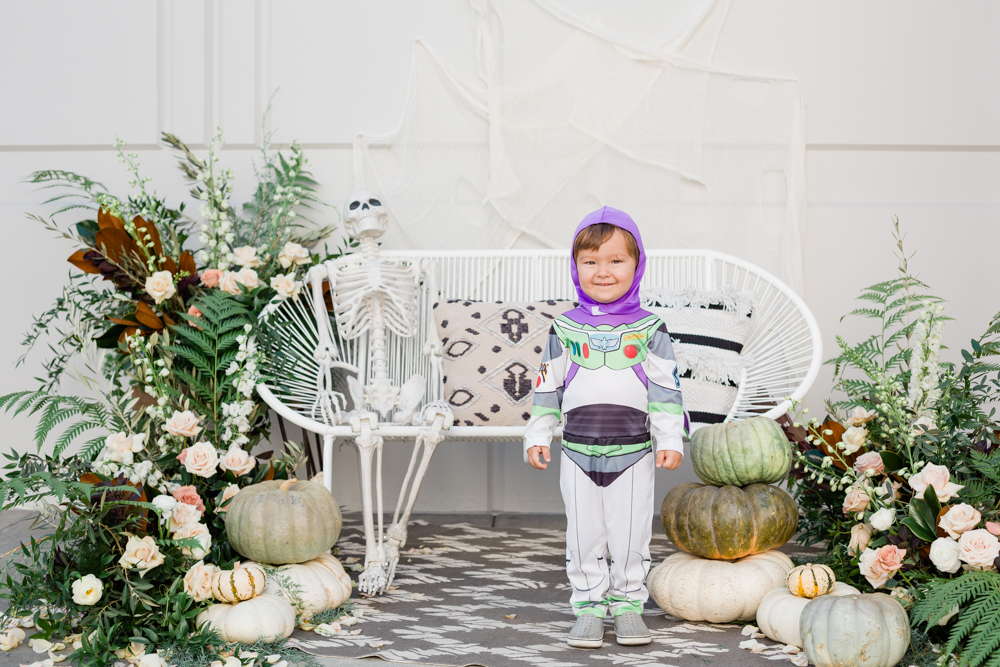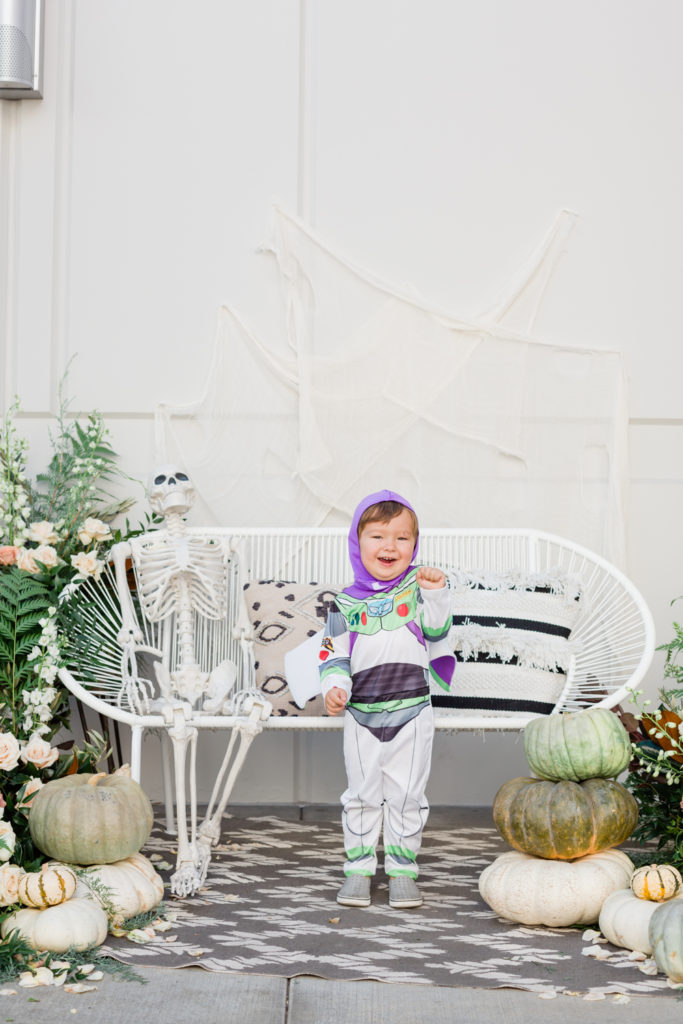 A happy little skeleton (and another pumpkin theif!)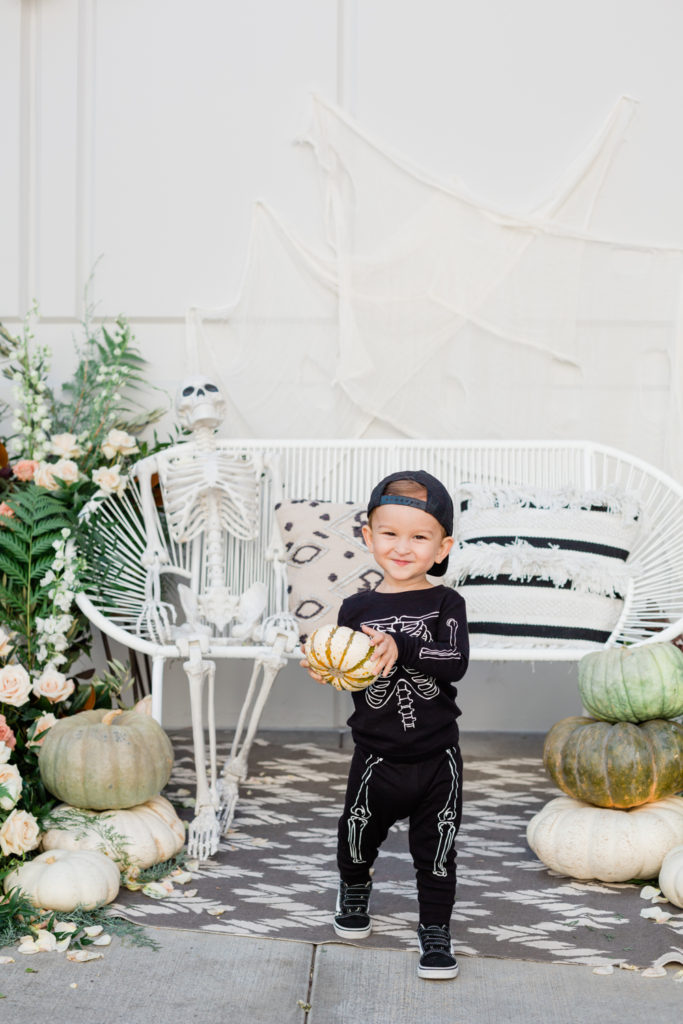 I think these three are my favorites – Dragons Love Tacos and mom & dad joined in!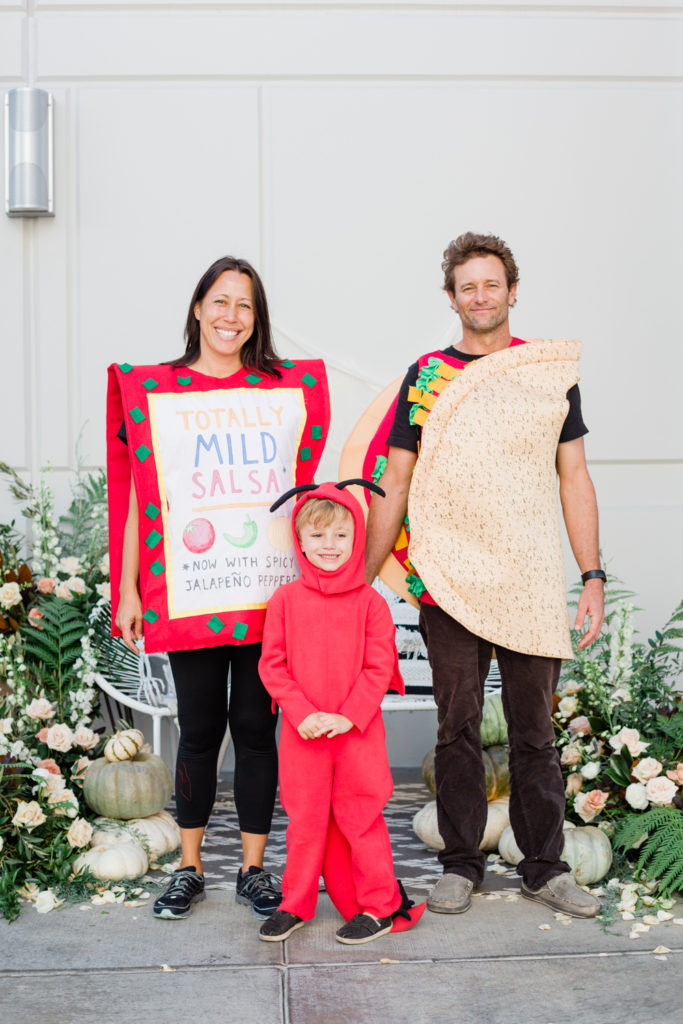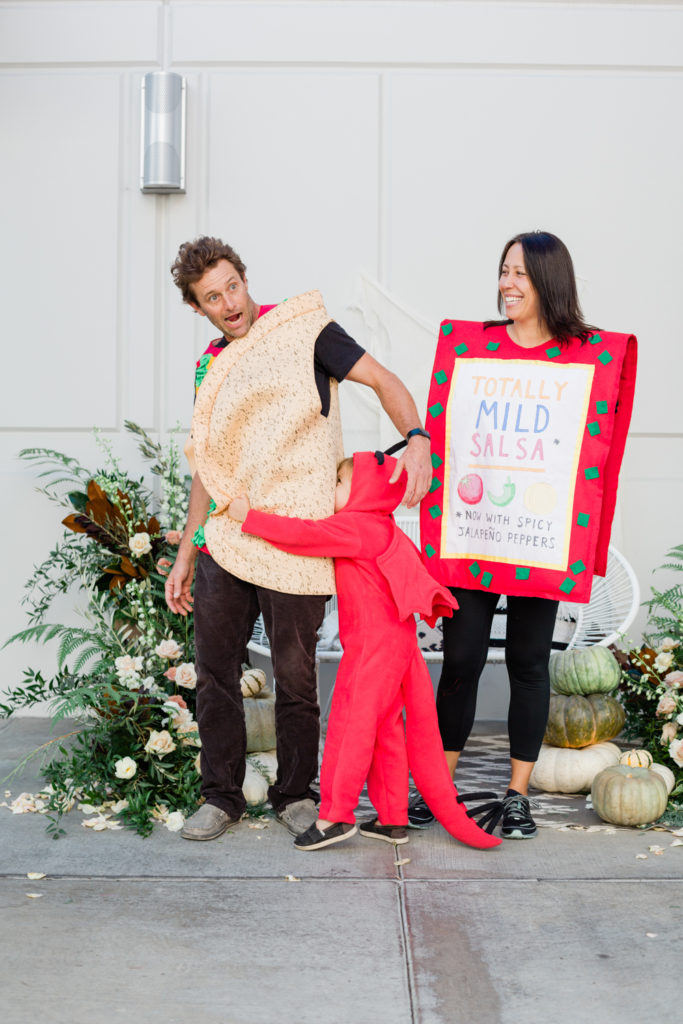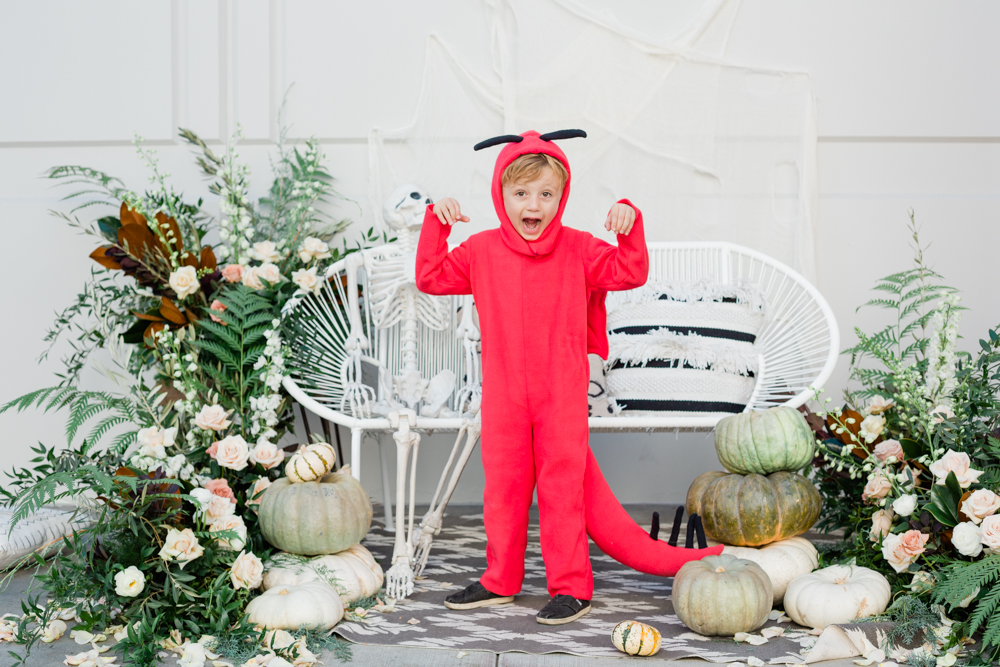 A sweet little Minnie Mouse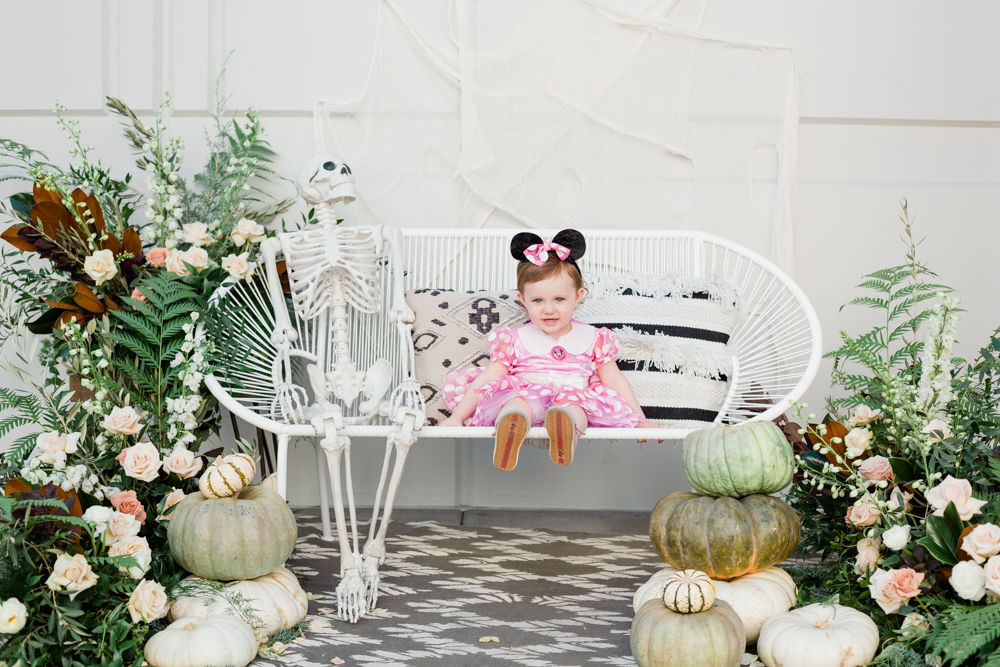 The cutest siblings ready for trick or treating!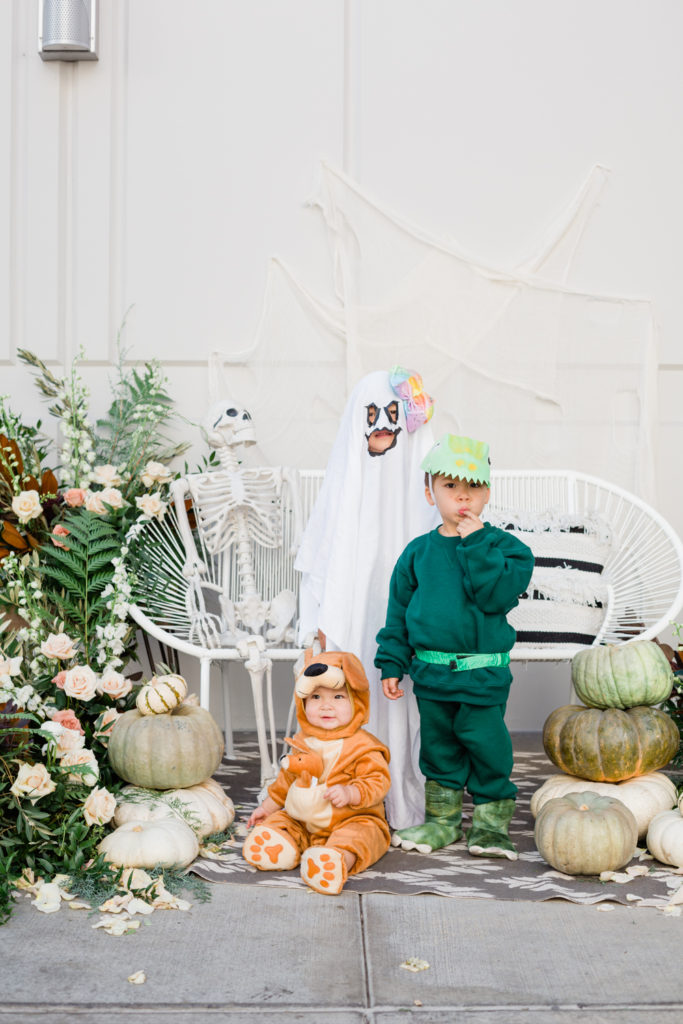 The Peanuts gang in search of the great pumpkin…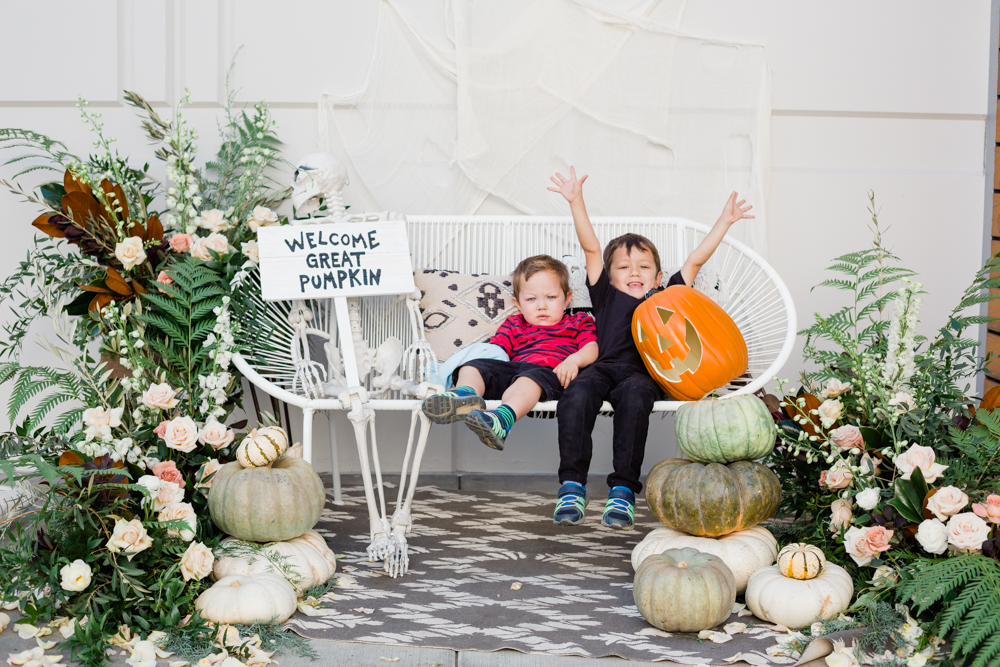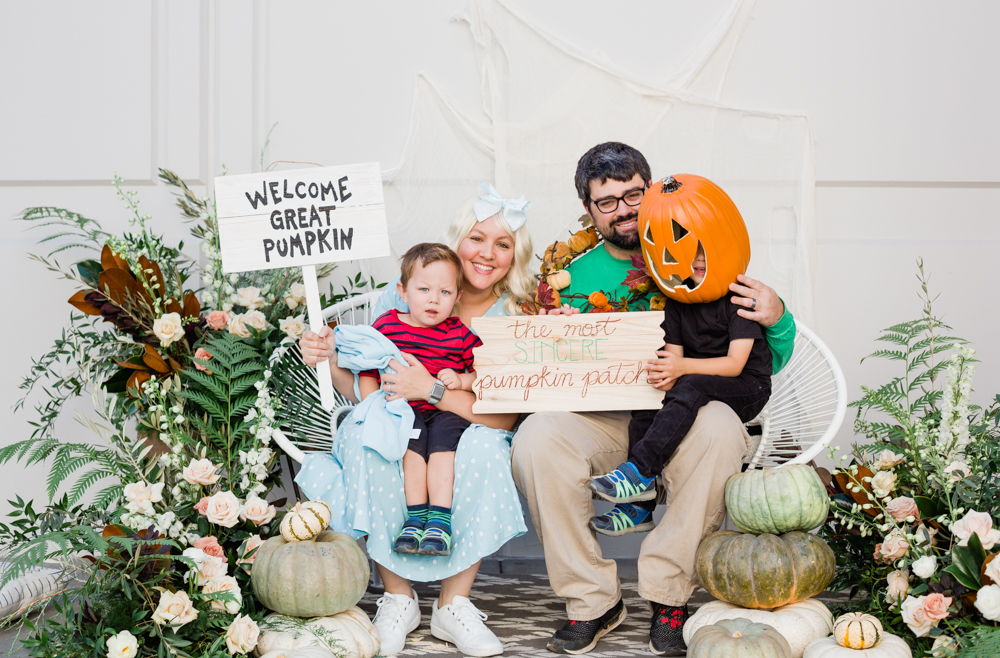 More super hero brothers smiling for the camera!!!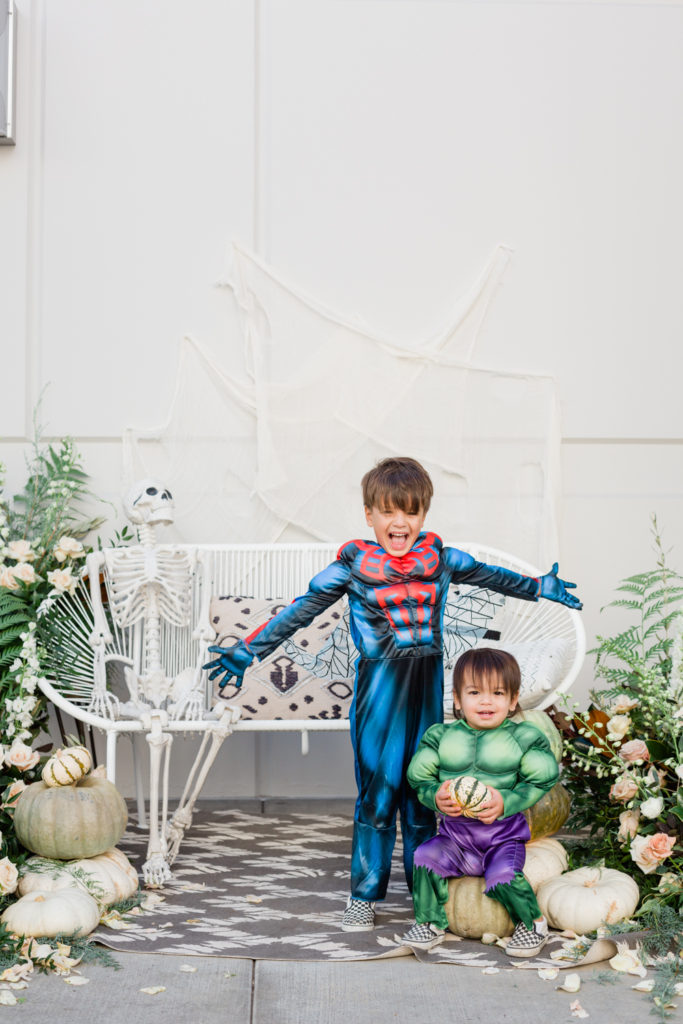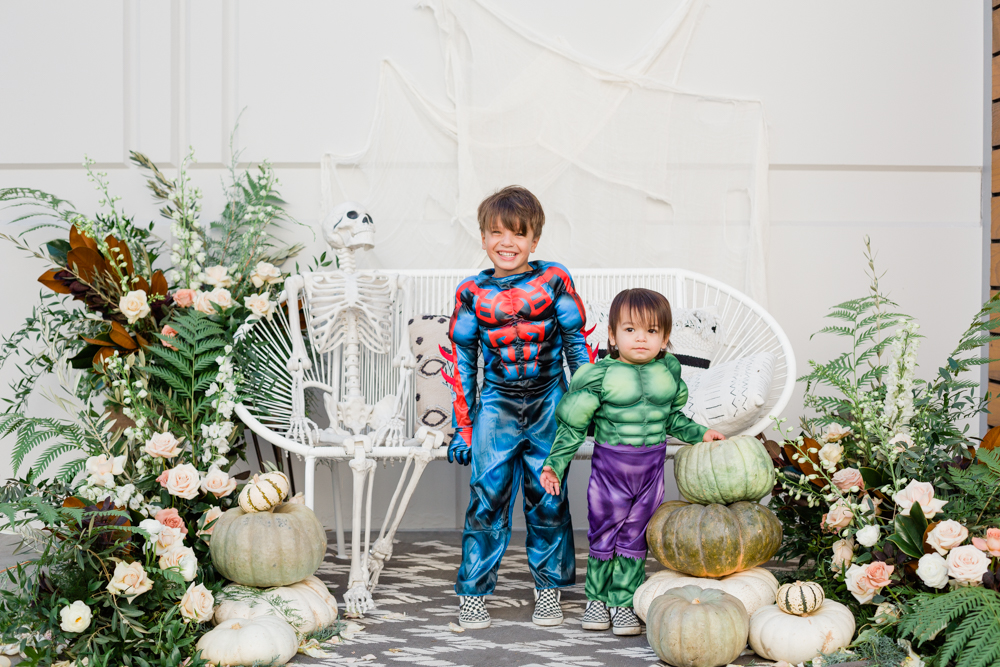 Is that True?! We love that show in our house!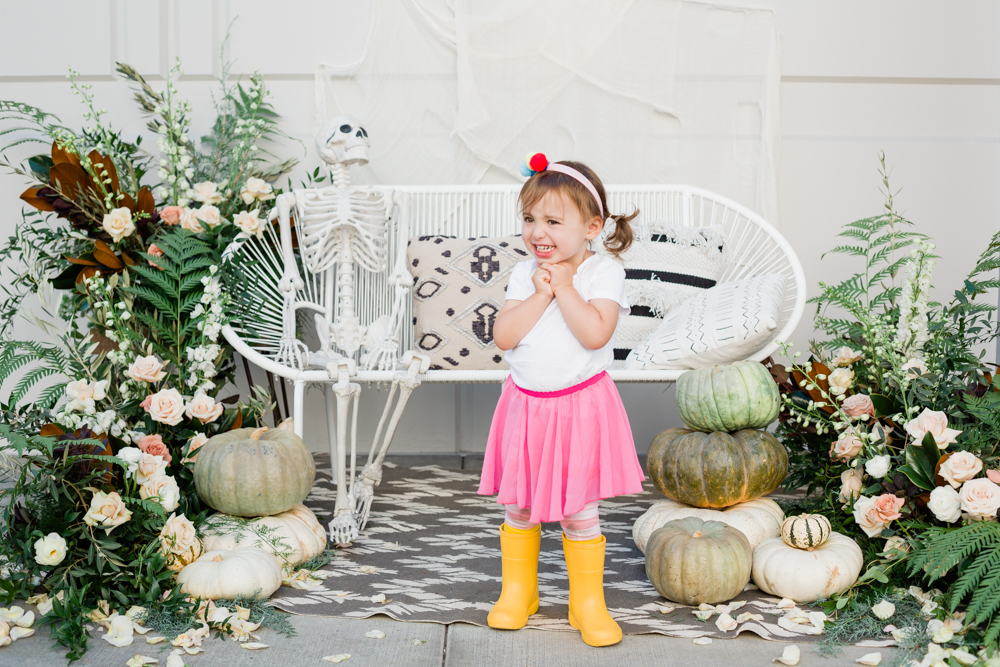 This hunk of burning love was ready to party!!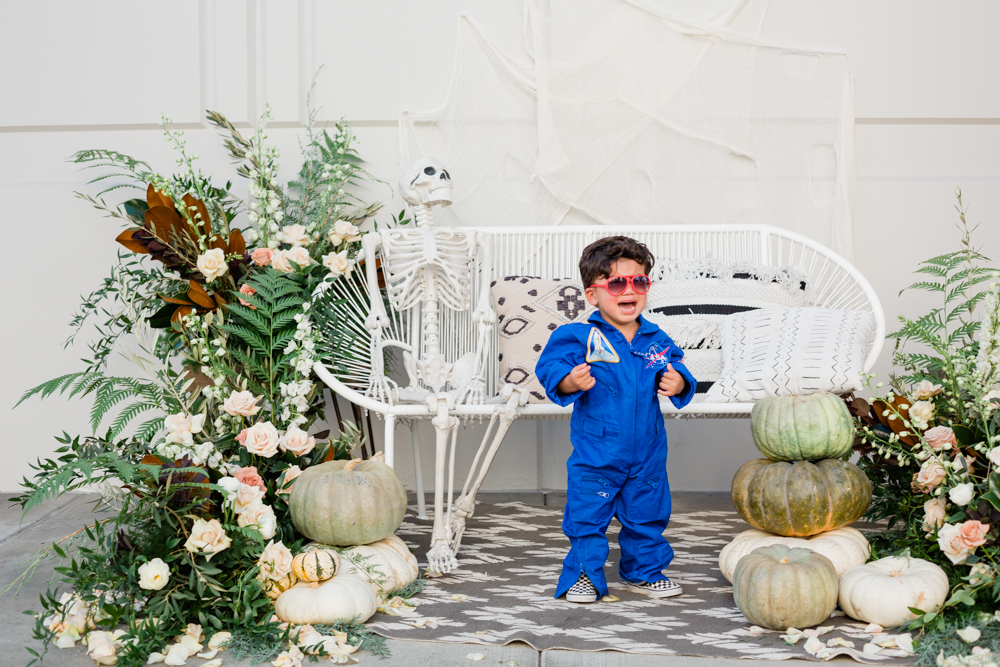 Jack Skellington was haunting around…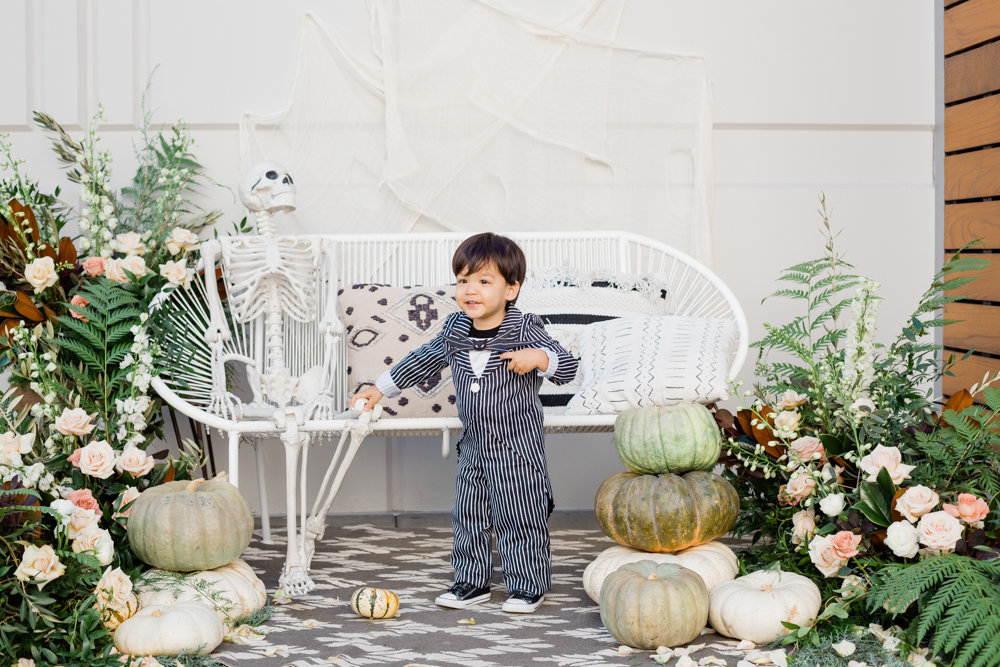 A princess and a Maverick showed up together and boy were they a cute little pair!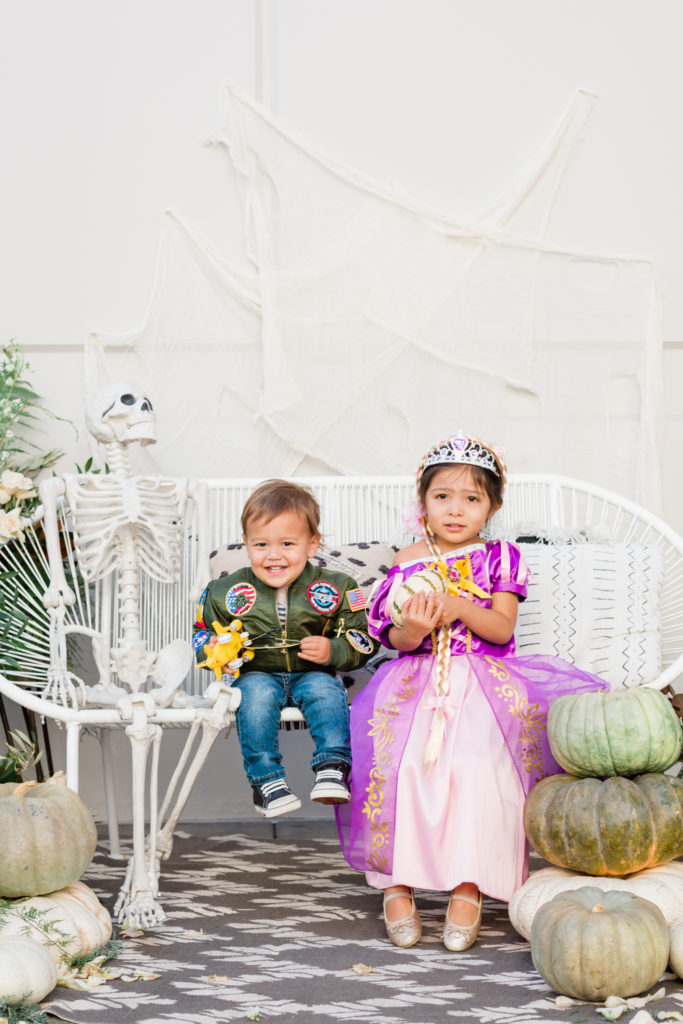 That's right Iceman – I am dangerous!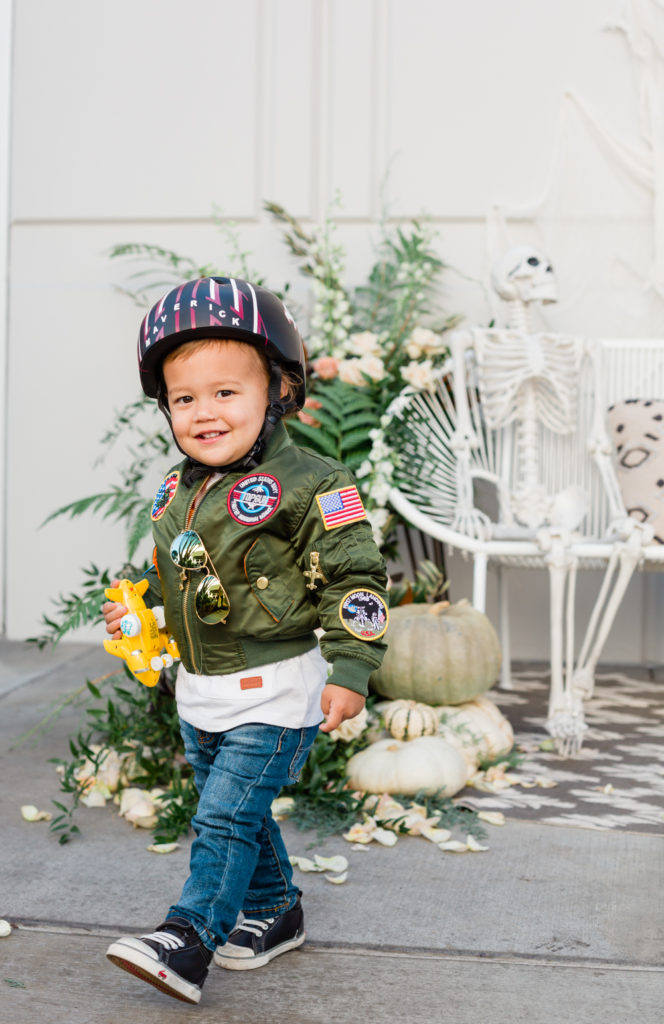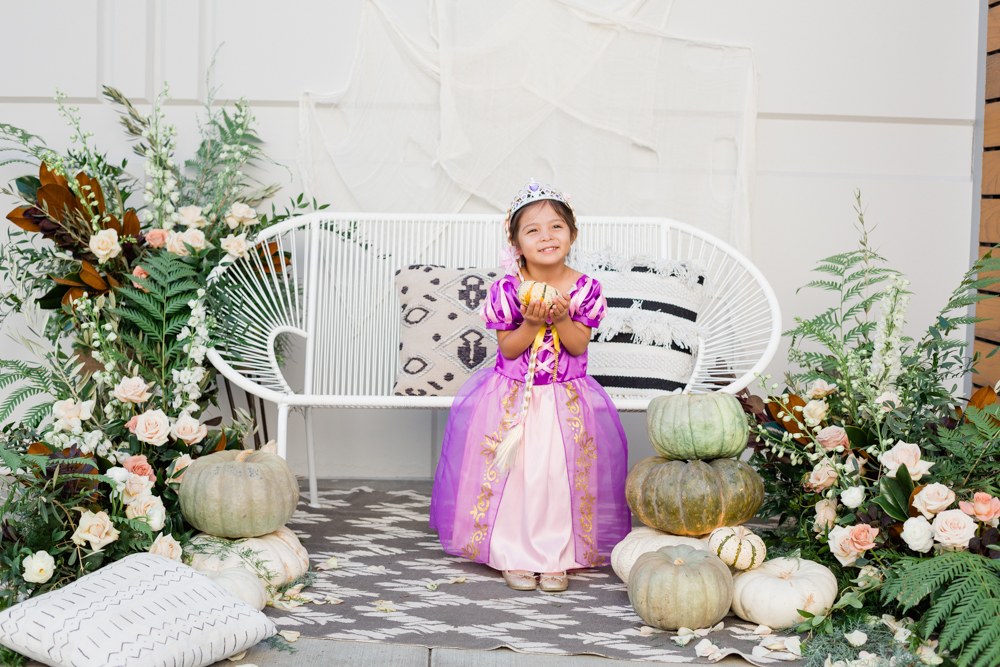 Well look who waddled over!!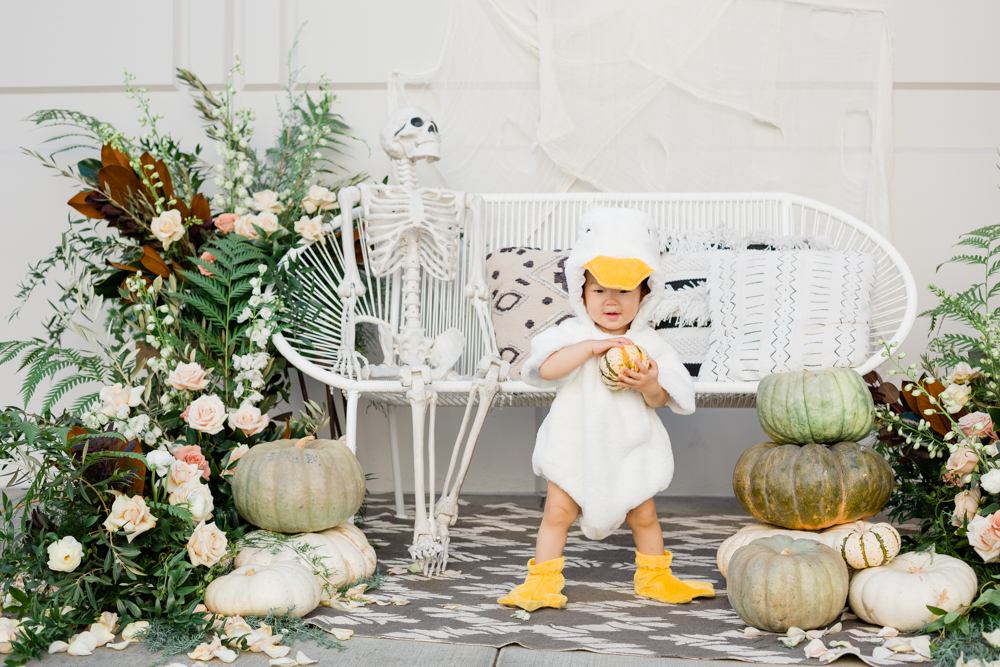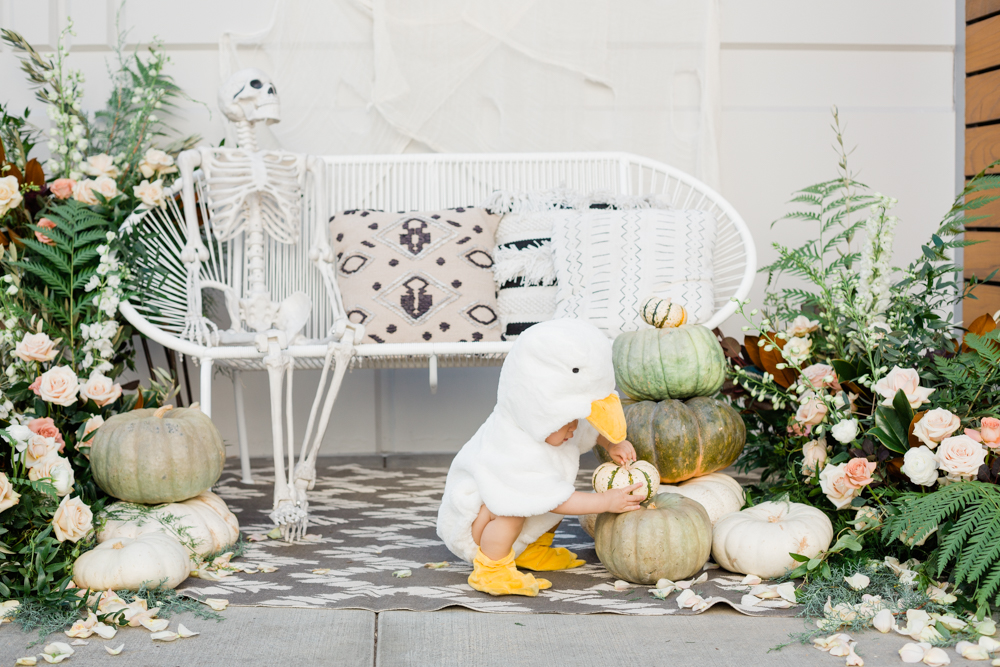 Anyone in the mood for avocado toast?! I suddenly have a craving… And it's a cute little craving!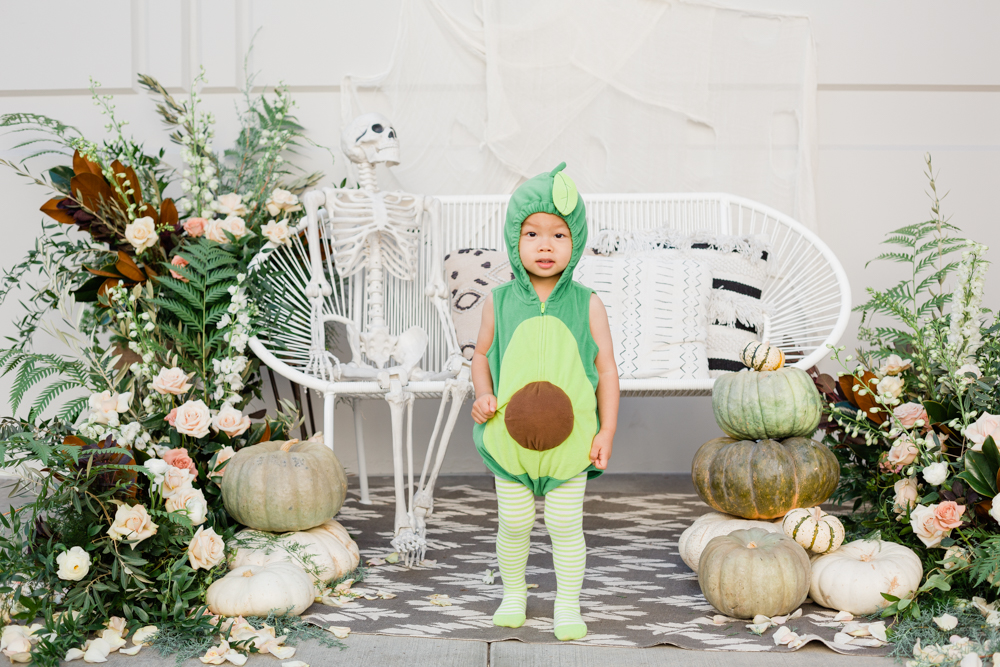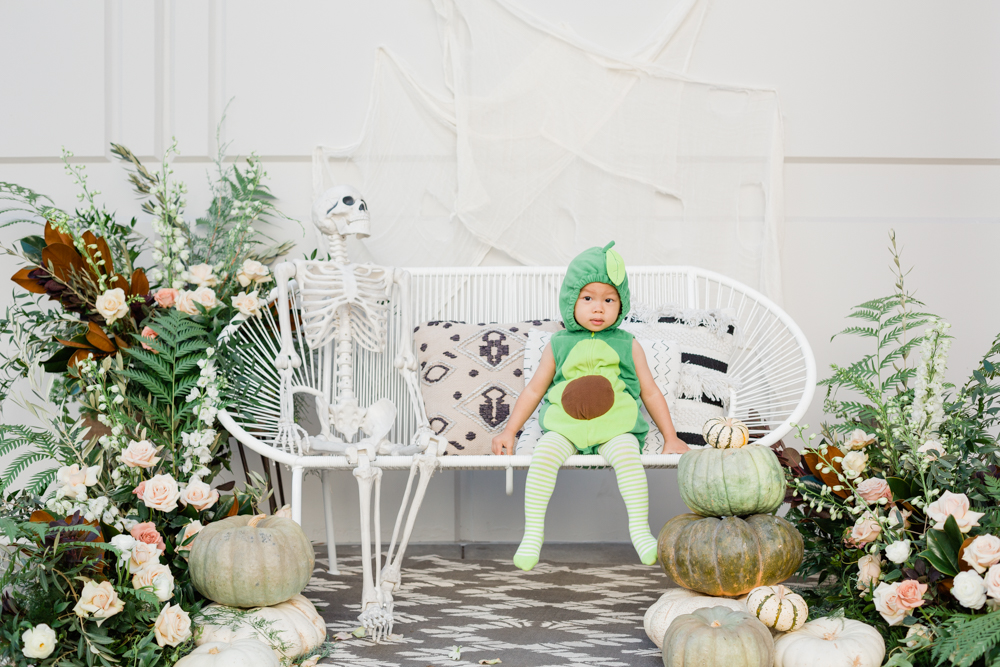 Dave made another buddy!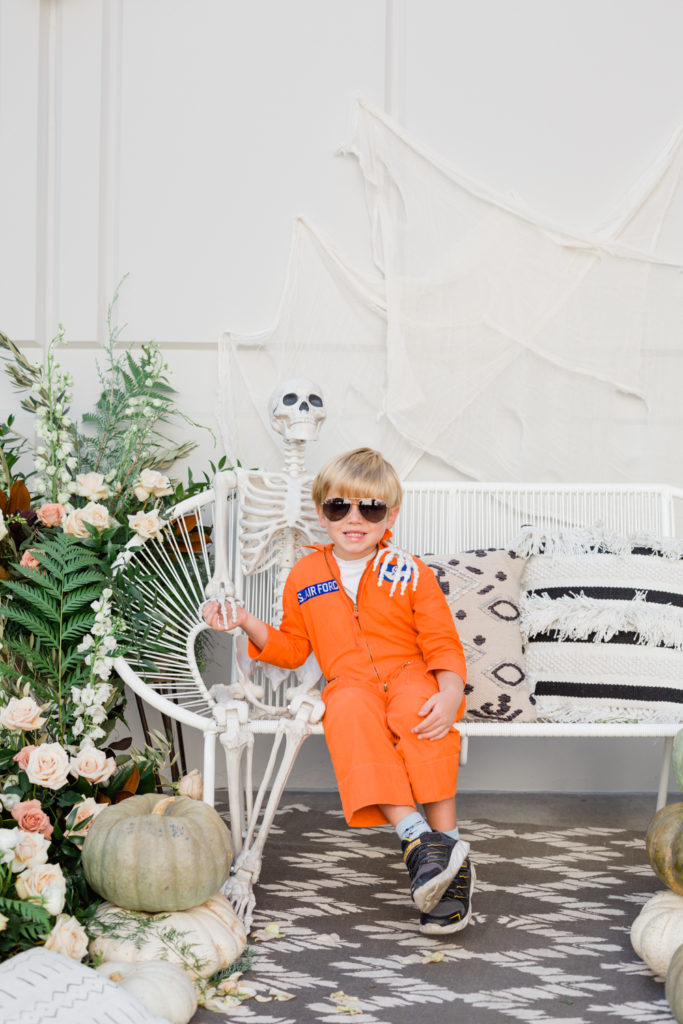 Another tutu cute ballerina!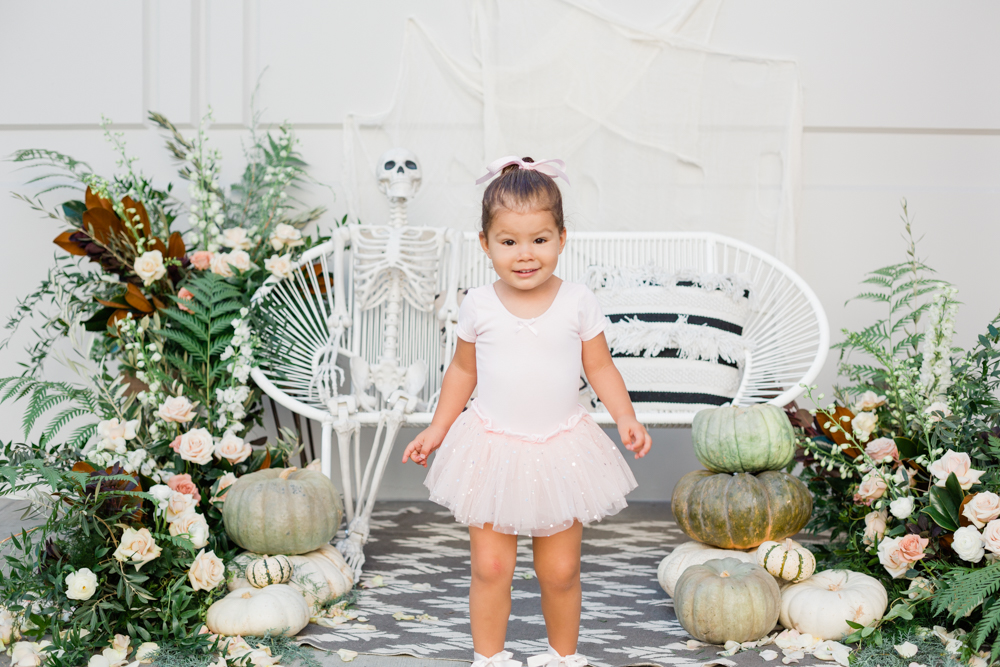 More firefighters ready to rescue!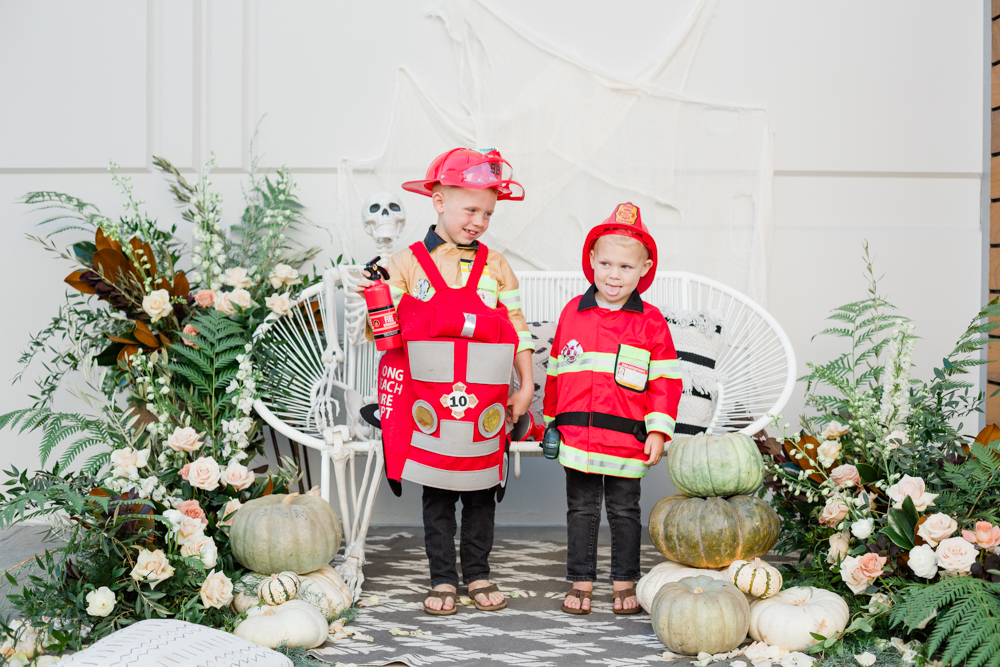 A happy little dragon…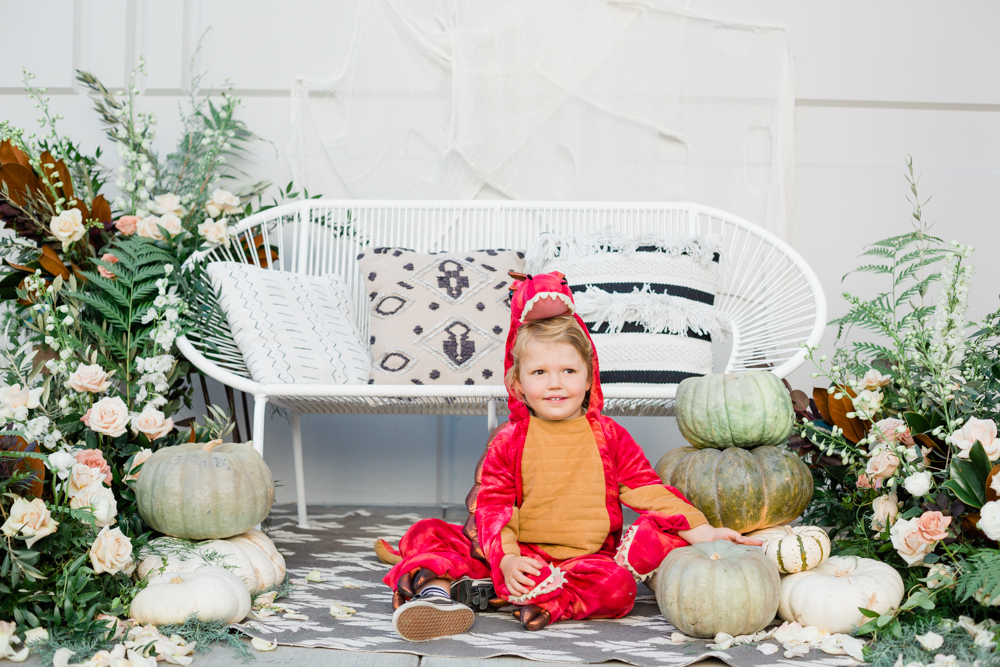 And a concerned little clown…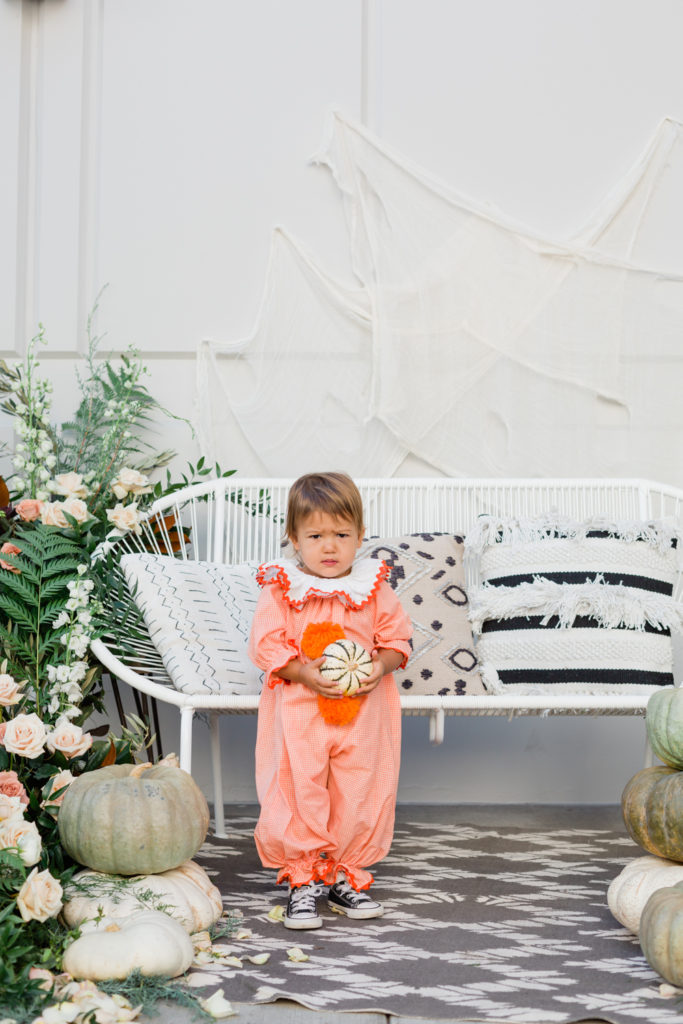 A skeleton on the move!!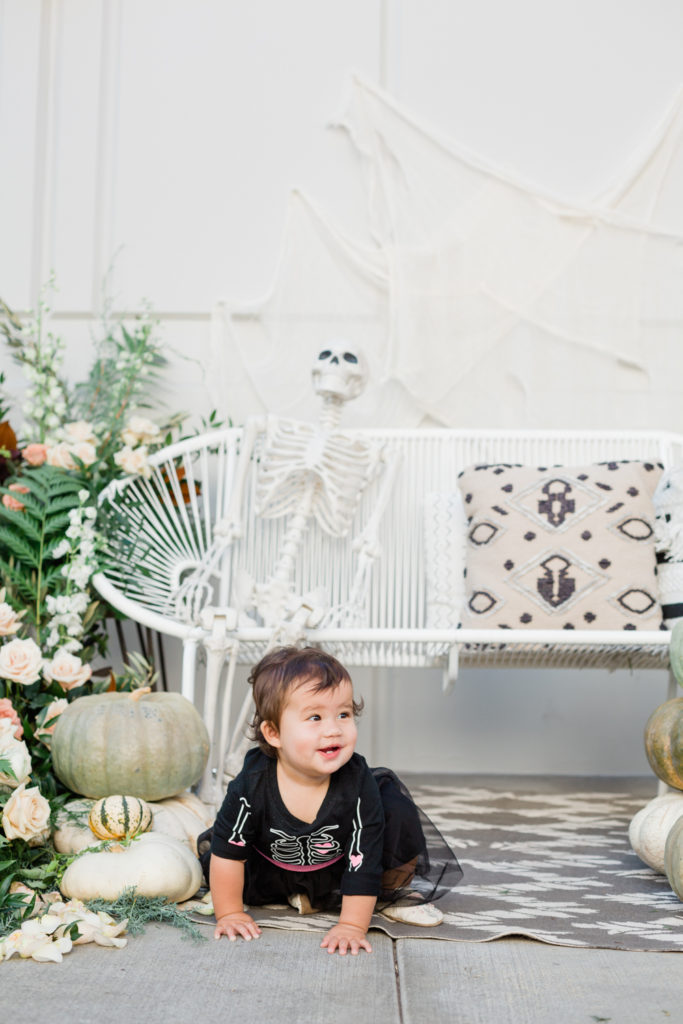 A pretty princess big sister showing her little siblings how to handle Halloween like a champ!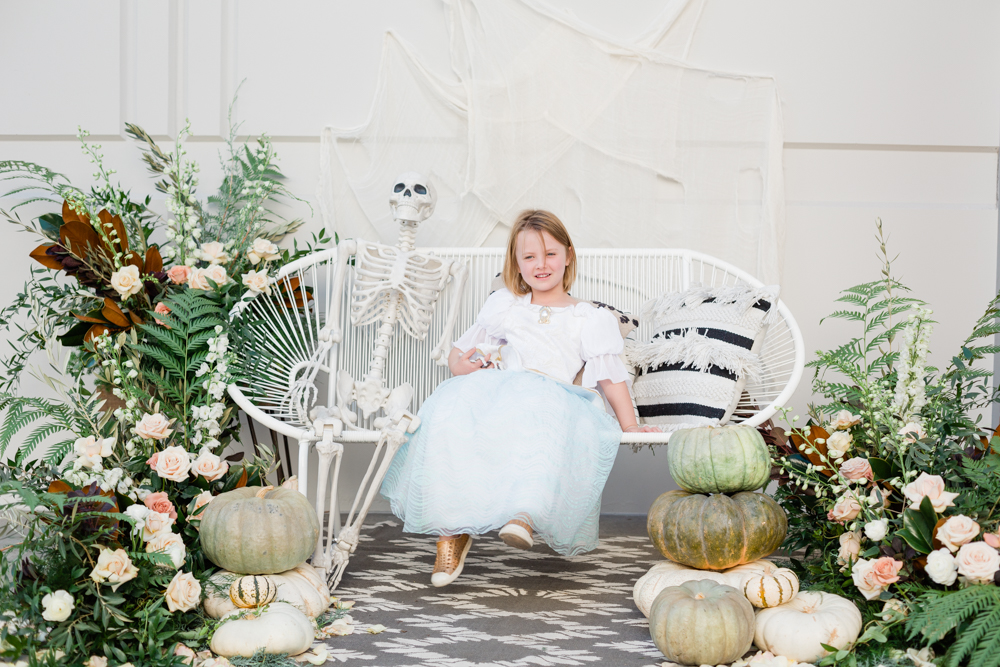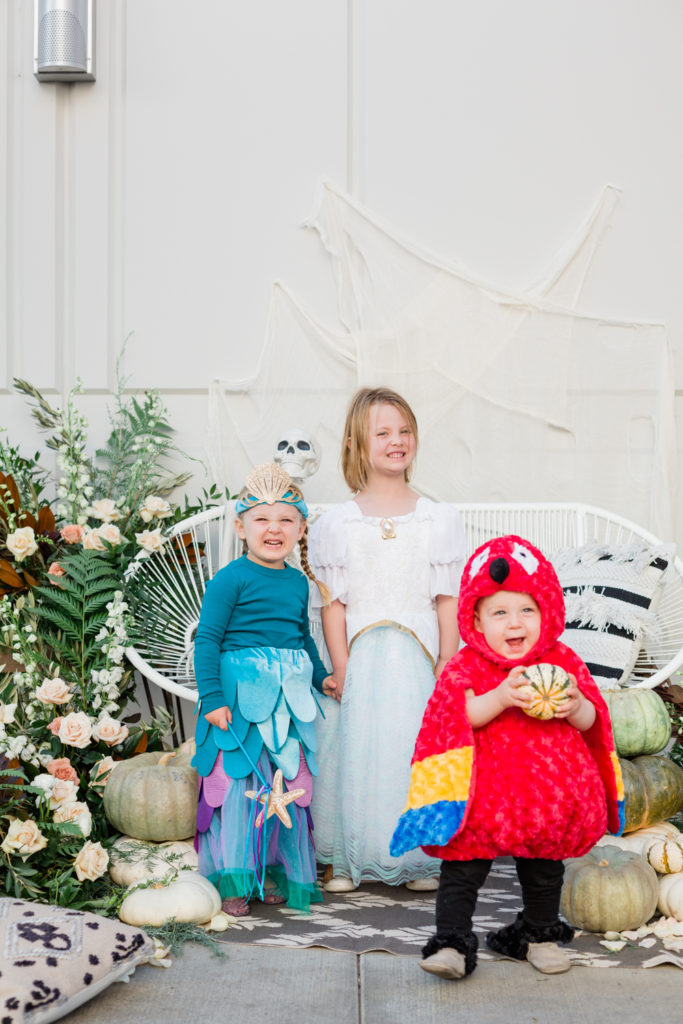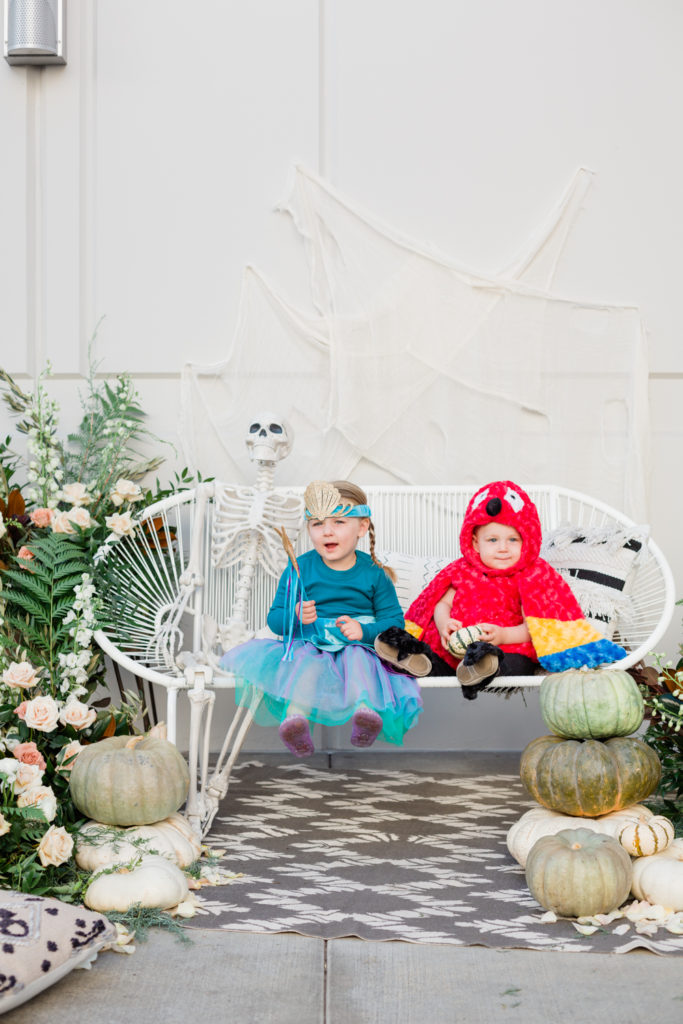 Speaking of princesses – two Ariel's are better than one wouldn't you say?! Especially with hair this fabulous!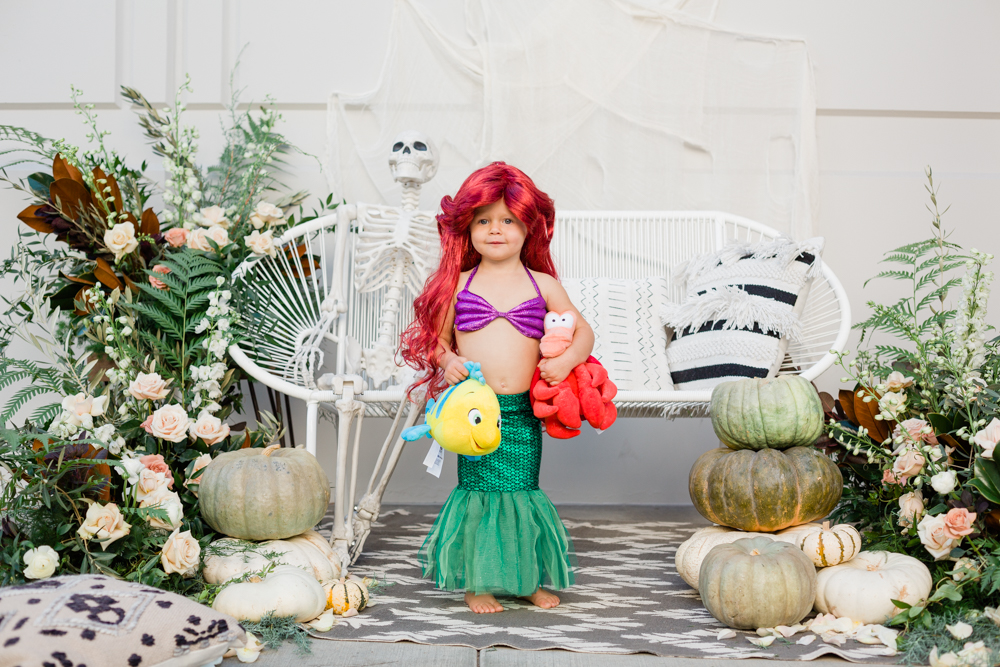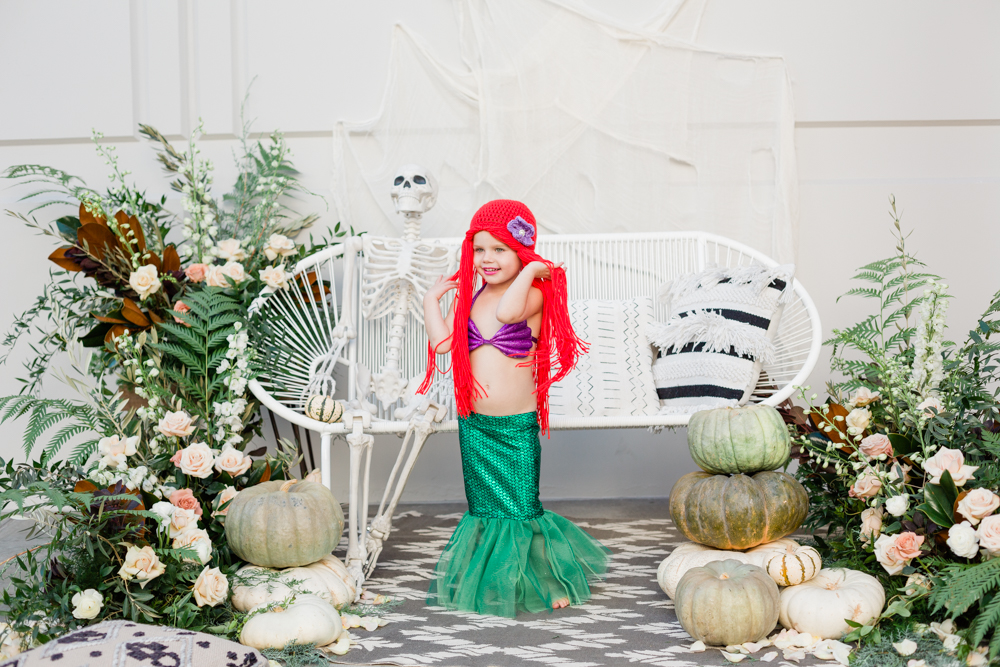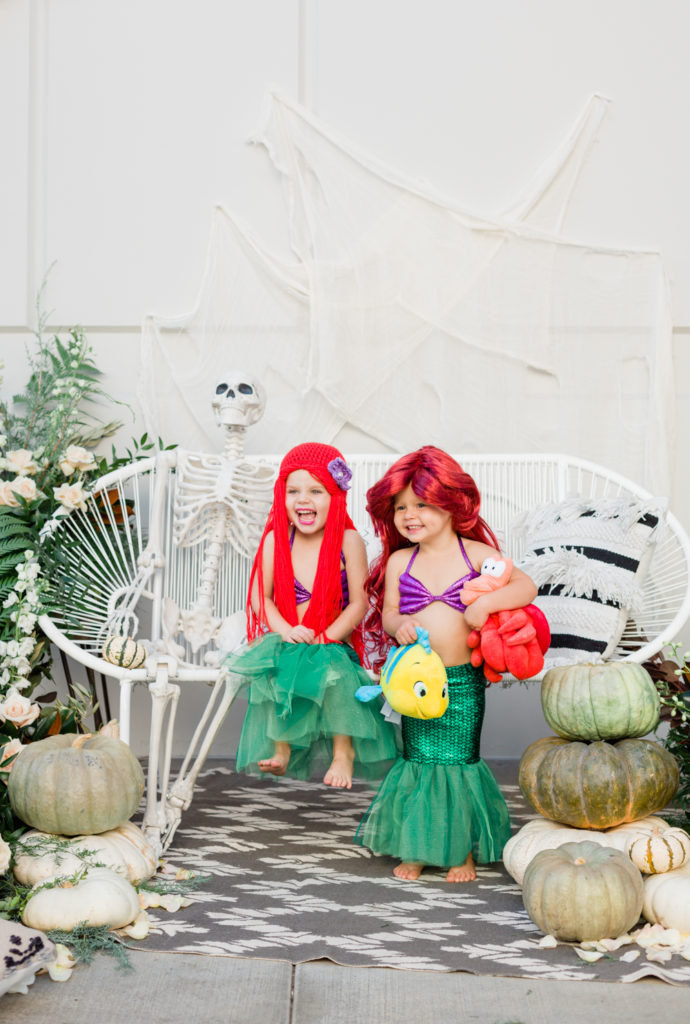 Halloween wouldn't be complete without a happy little ghost…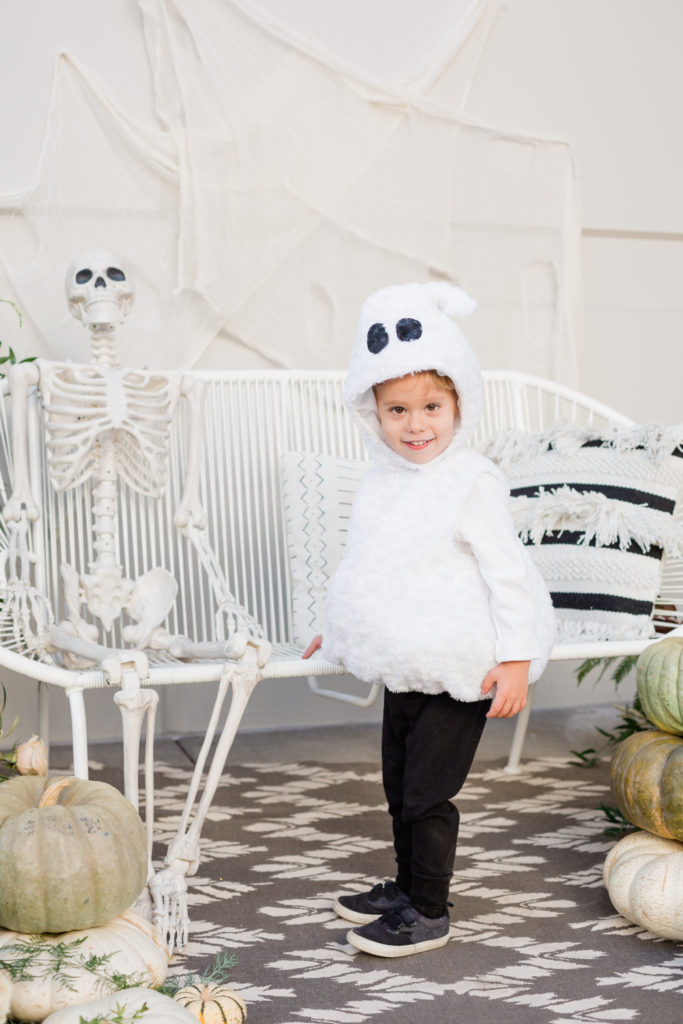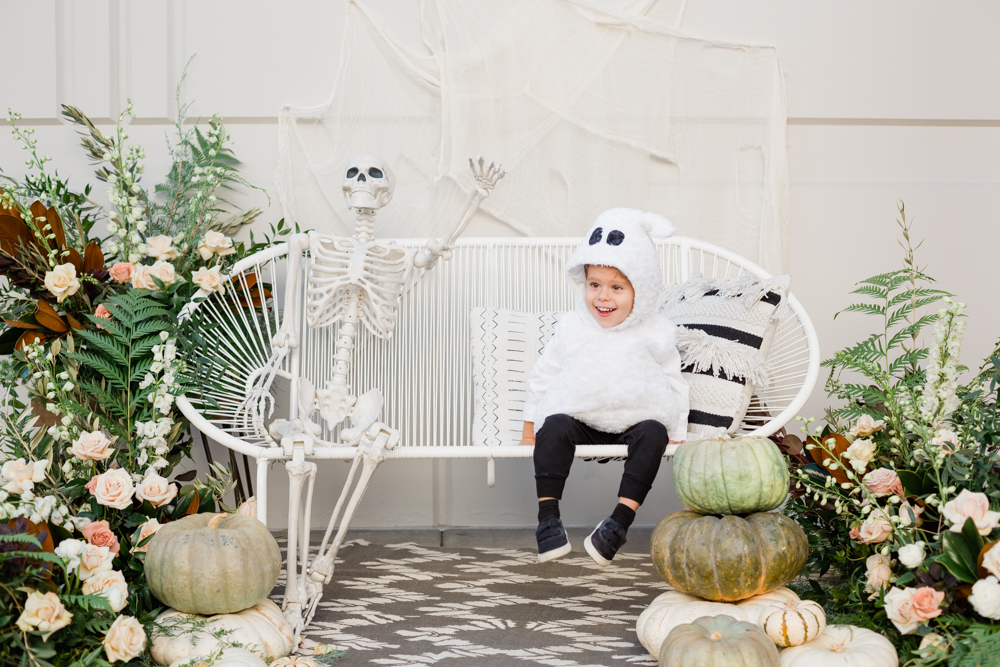 Sweet little Snow White, complete with an apple!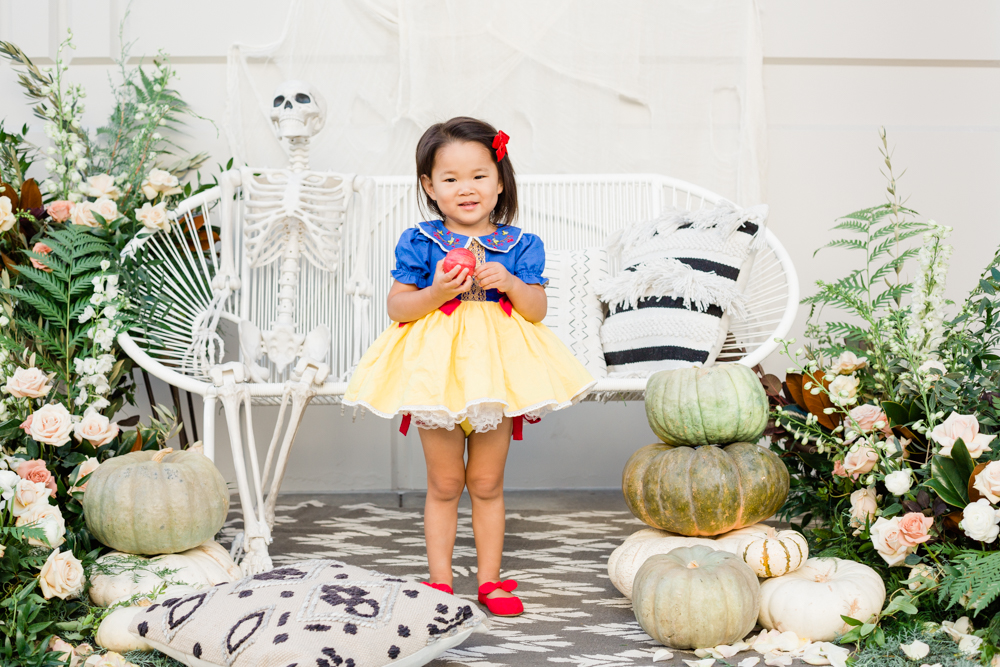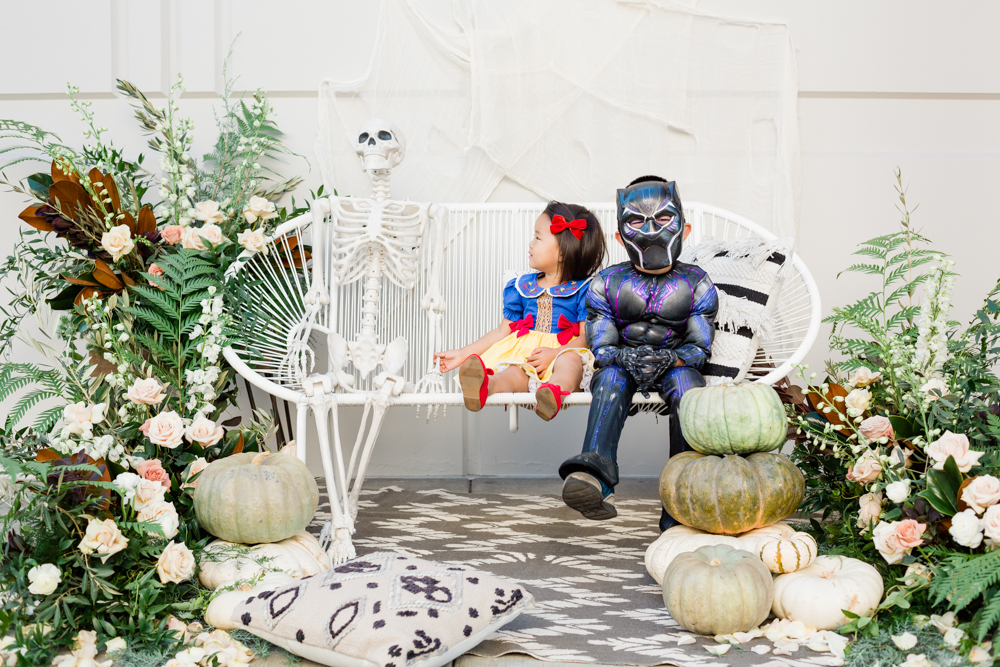 Remy from Ratatouille with chef Alfredo!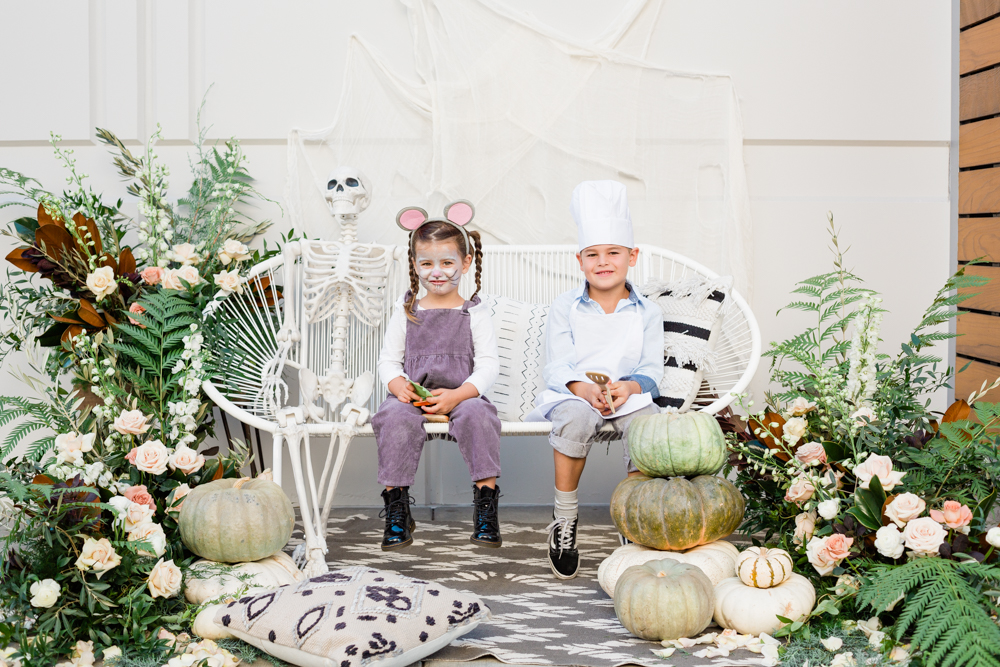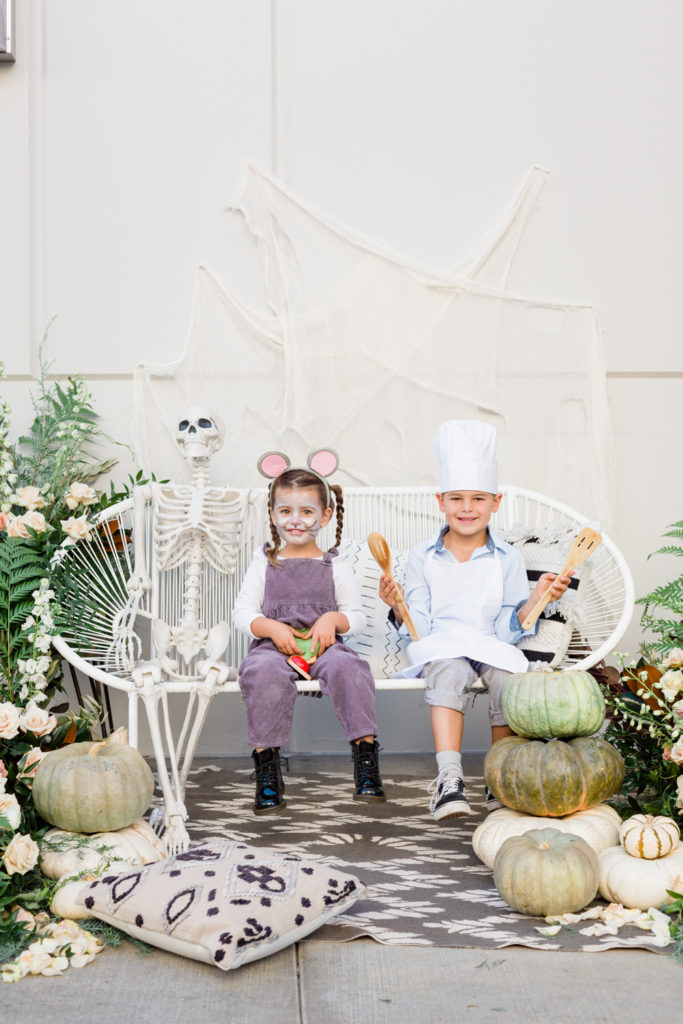 Last but not least, Alison's own little cuties! Penny the plant and Olivia the unicorn princess fairy!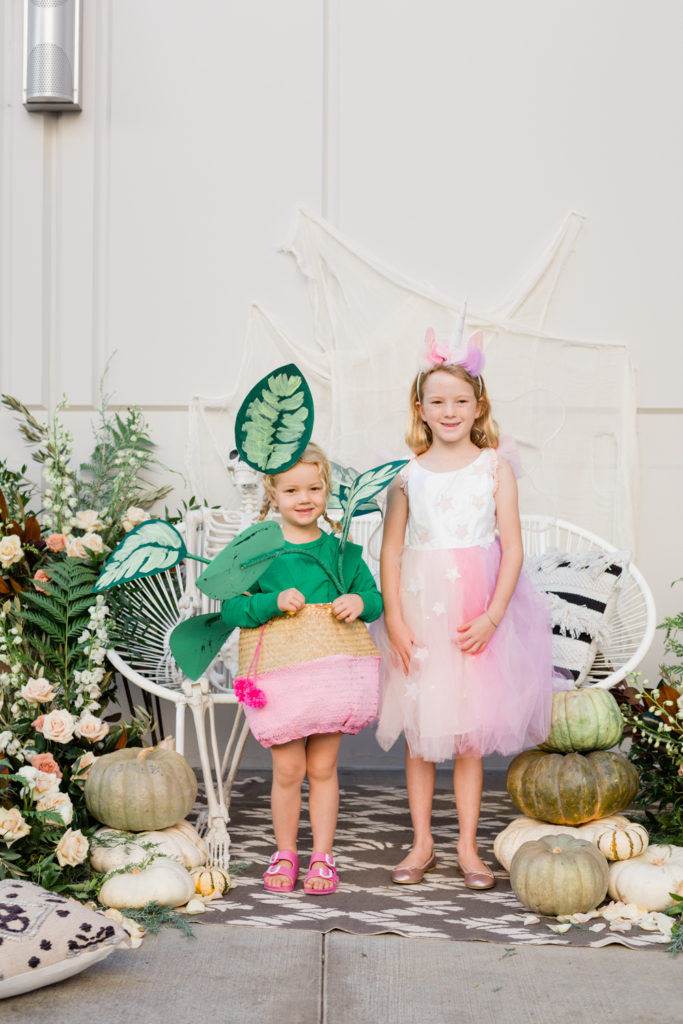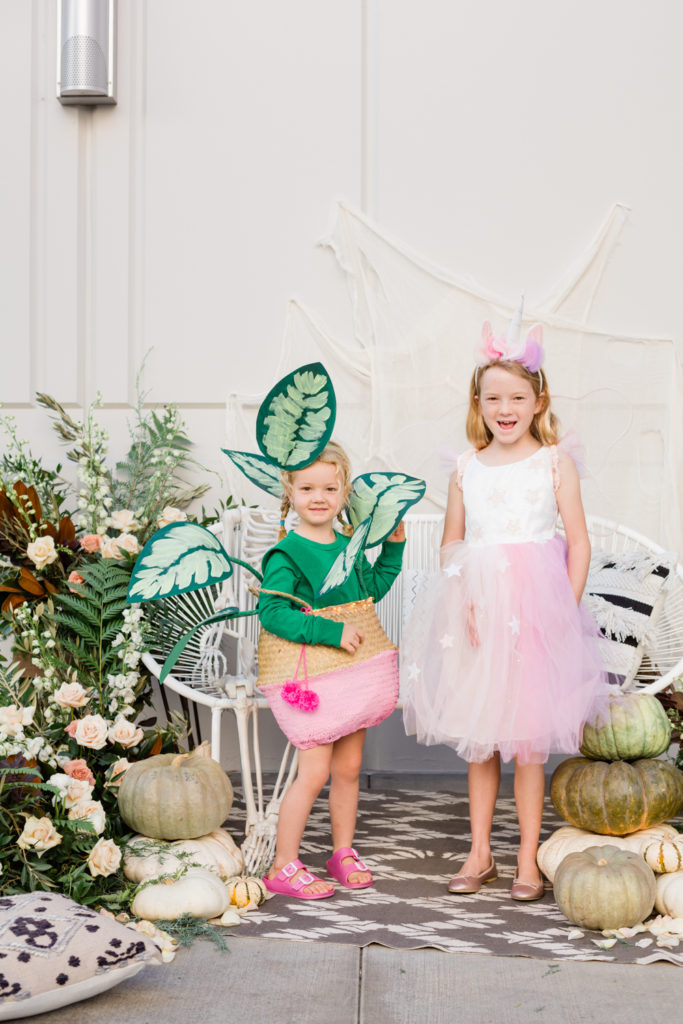 And that's a wrap! Another successful and insanely adorable Halloween! More mini sessions coming for the holidays, so don't miss out!!!
xx
Jacquelyn