We're kicking off the weekend with lots of color!!!  This one is a gorgeous 1st birthday party for sweet little Emery!  Her mom Anjelica reached out to us to plan this special event and her inspiration was everyone's favorite blogger – Oh Joy!  I mean, who doesn't love her?!  She's the cutest and always full of colorful inspiration, designing this one was way too much fun!  We went with lots of pretty pastels, stripes, metallics and tons of pretty flowers!
This pretty party is also featured on Inspired By This today!!  Head on over to see more pretty photos from Jordana at Hazelnut Photography.
You can also shop this party at the bottom of the post!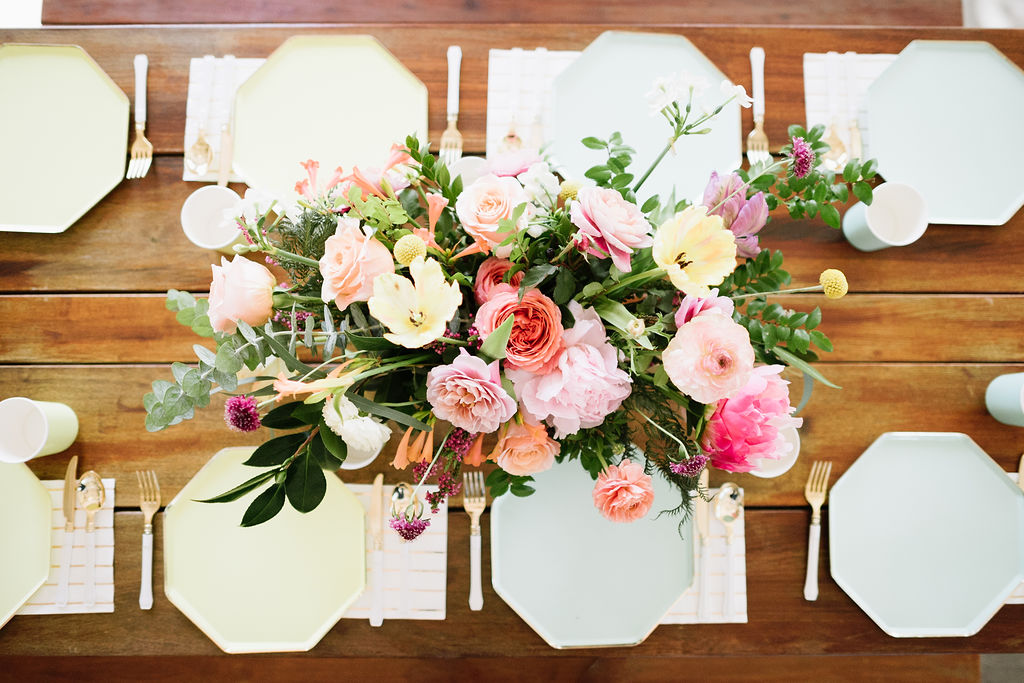 How cute is this little munchkin?!  She had so many family and friends come out to celebrate her big day!  It was held at Common Space, normally a brewery but also with a great event space!!  And you can serve their beer, which is always a great addition to any party obviously!!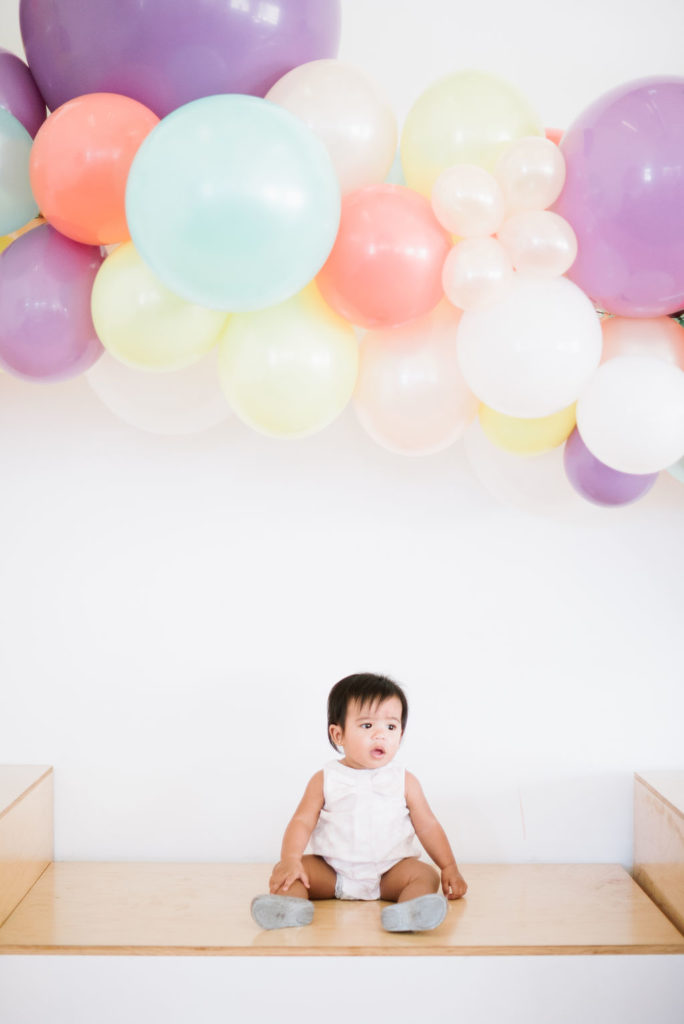 We did lots of fun balloons from Up Up in the Air, and the colors were just perfect with all of our table decor.  The entire color scheme is just so happy for this one, I can't get enough!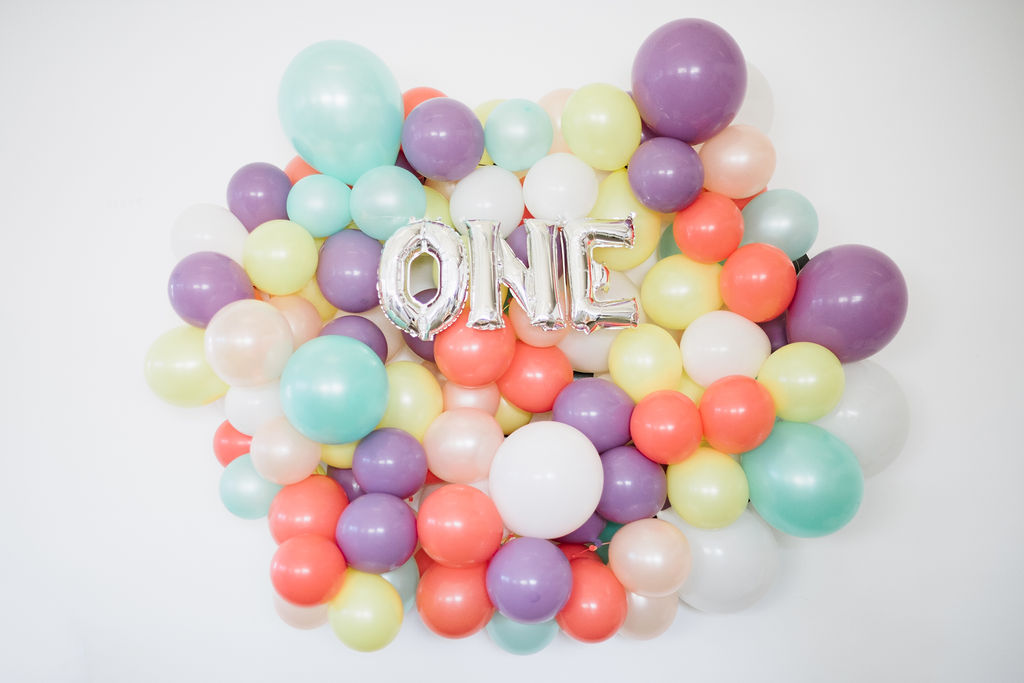 All of the signage is by our talented friend Meghann Miniello, I will never tire of seeing her pretty handwriting!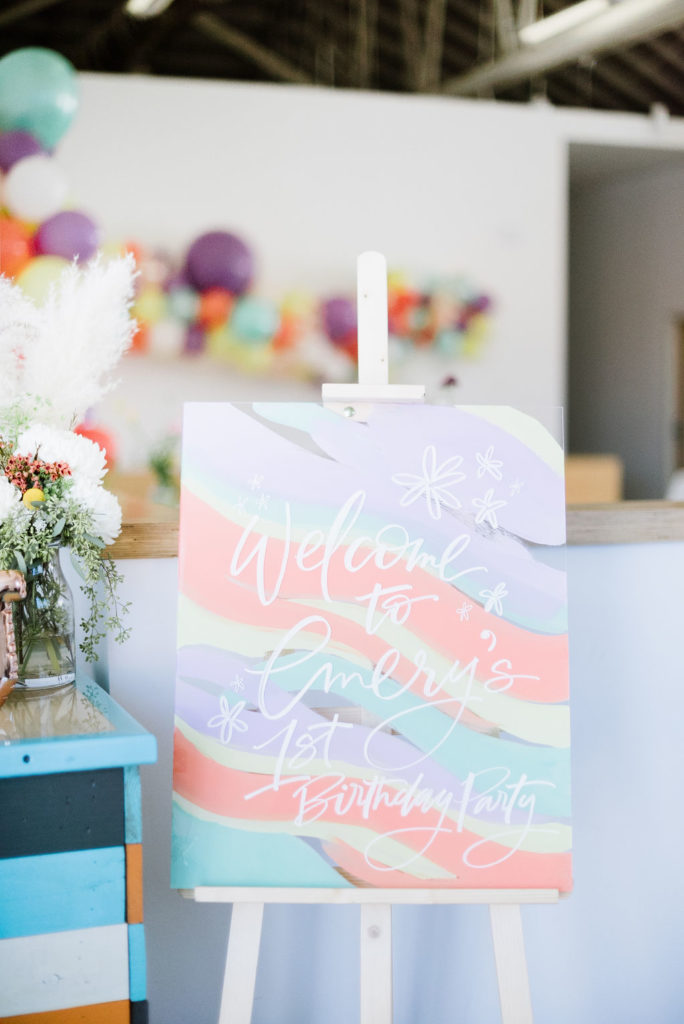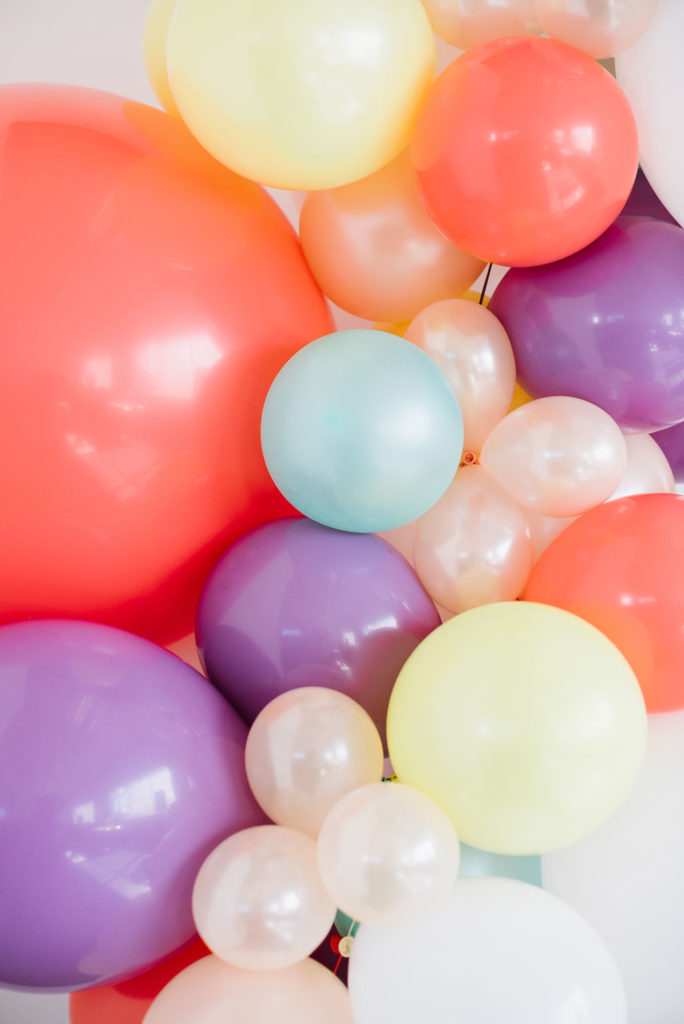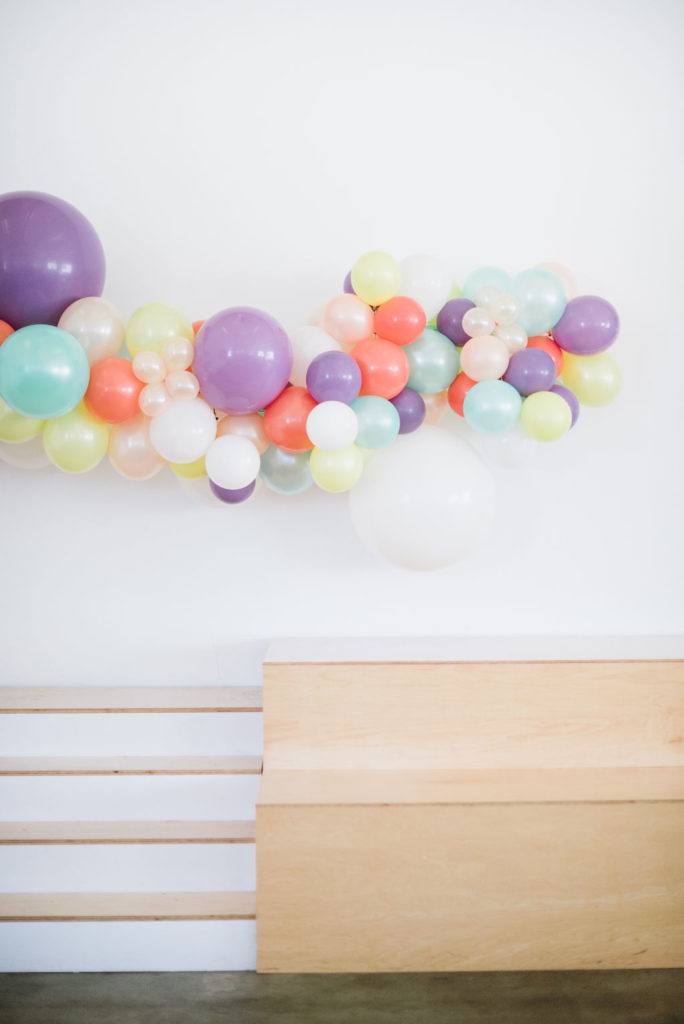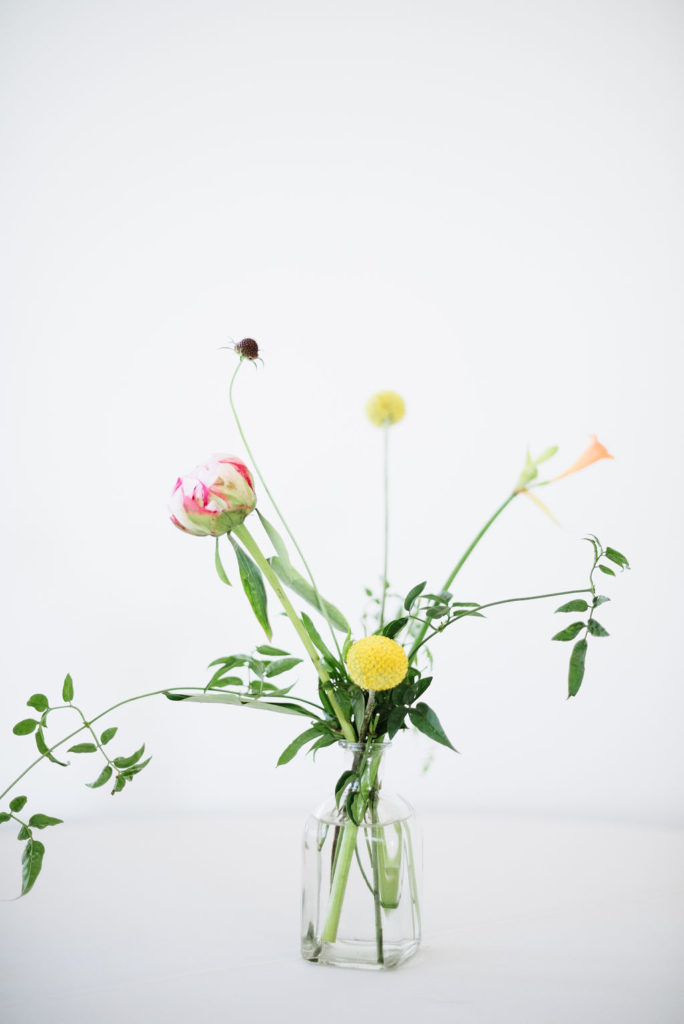 The stunning flowers you see around this pretty party are by Mulberry & Moss.  She did the most amazing job capturing the Oh Joy vibe.  They looked perfect with our tables cape, we did a series of colorful solid plates from Meri Meri along with striped napkins from Daydream Society and white & gold flatware from Sugar & Cloth.  I am obsessed with how it all came together!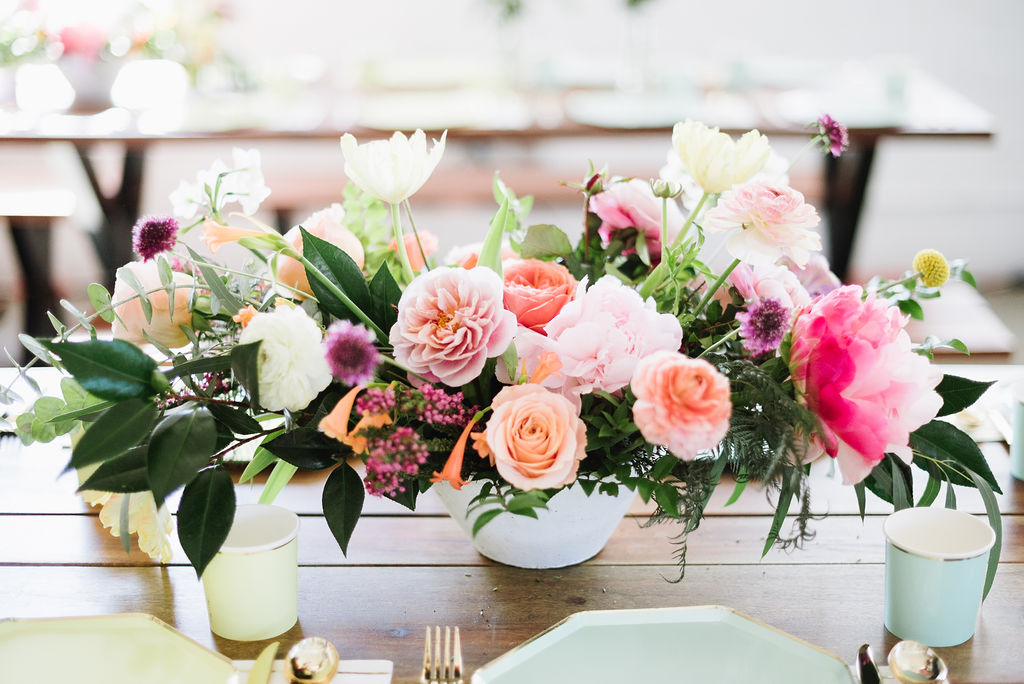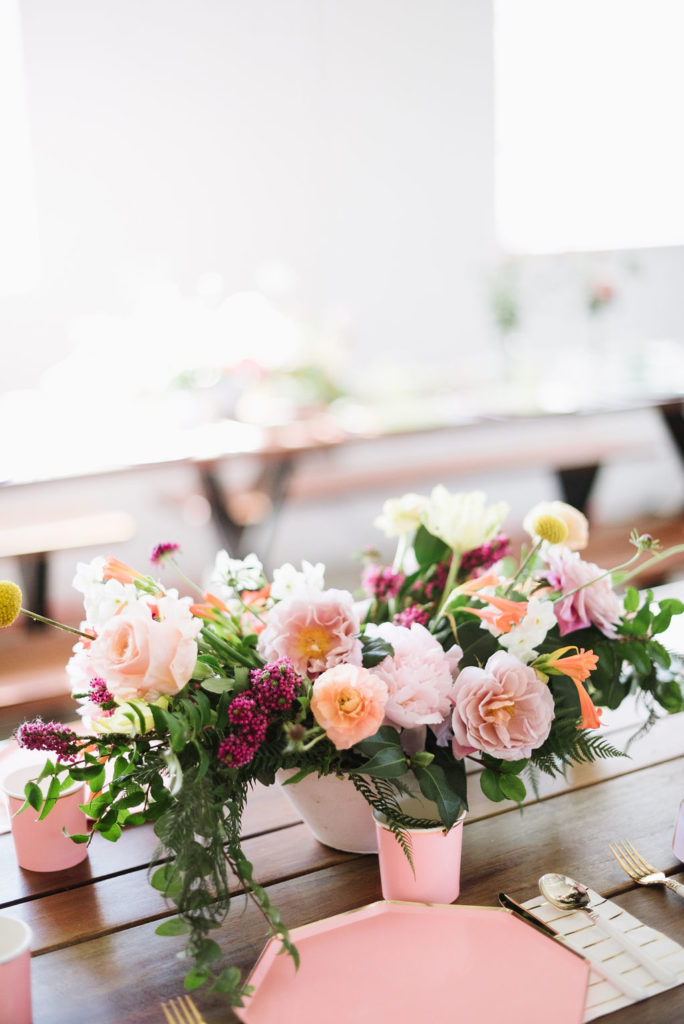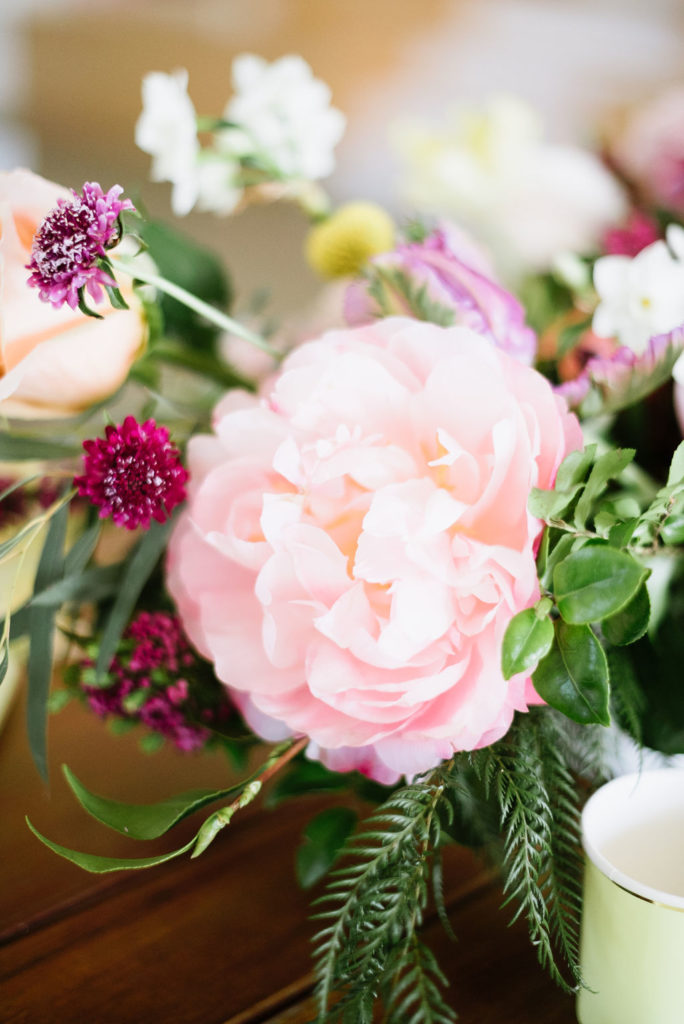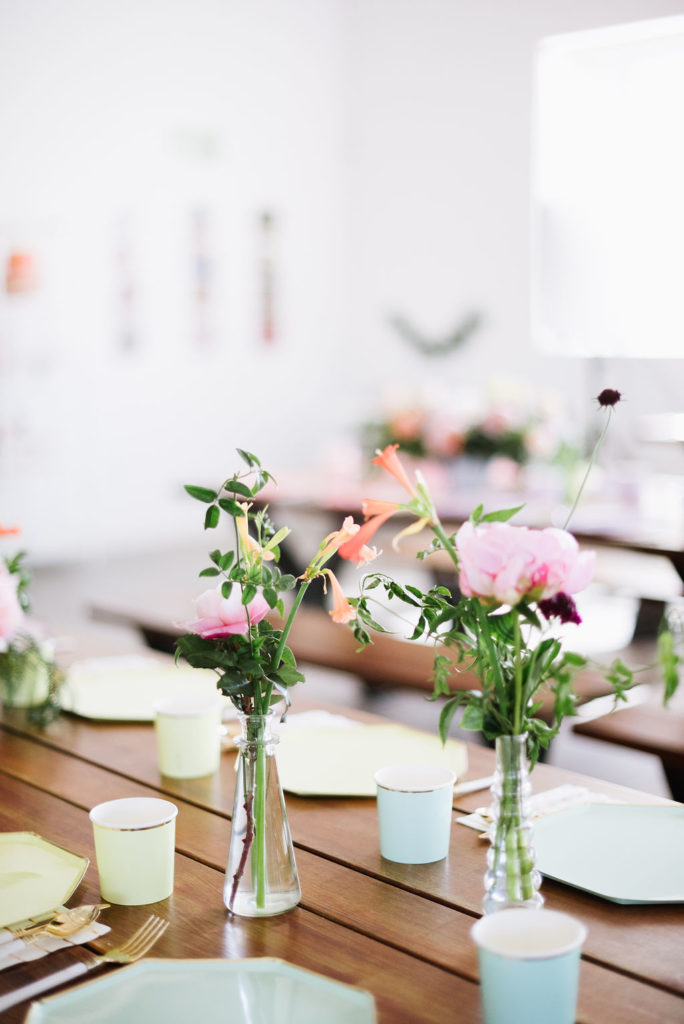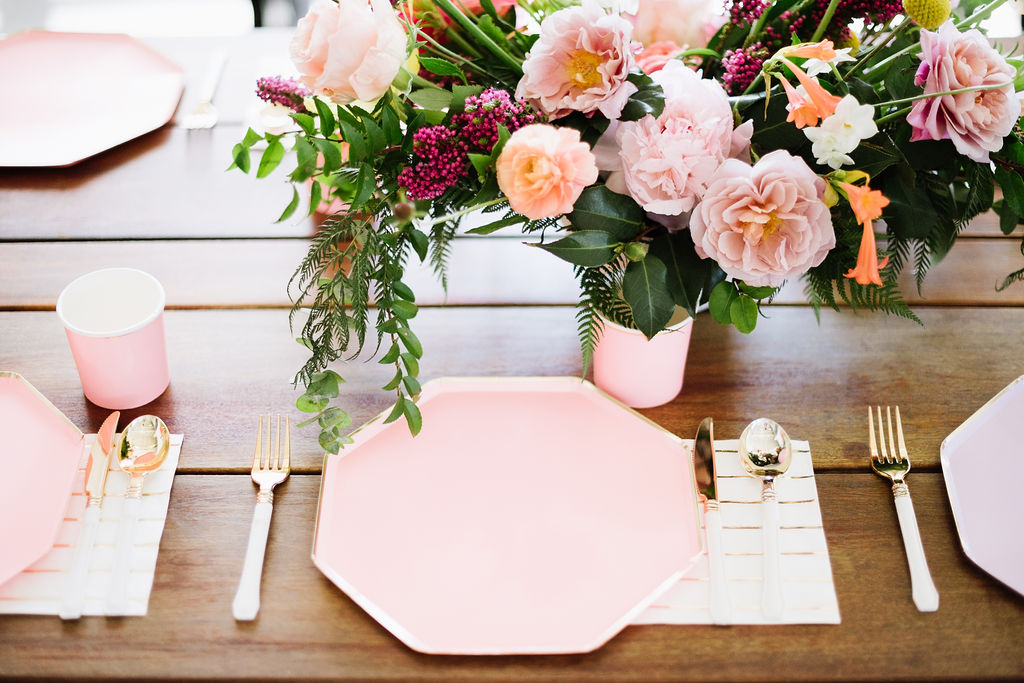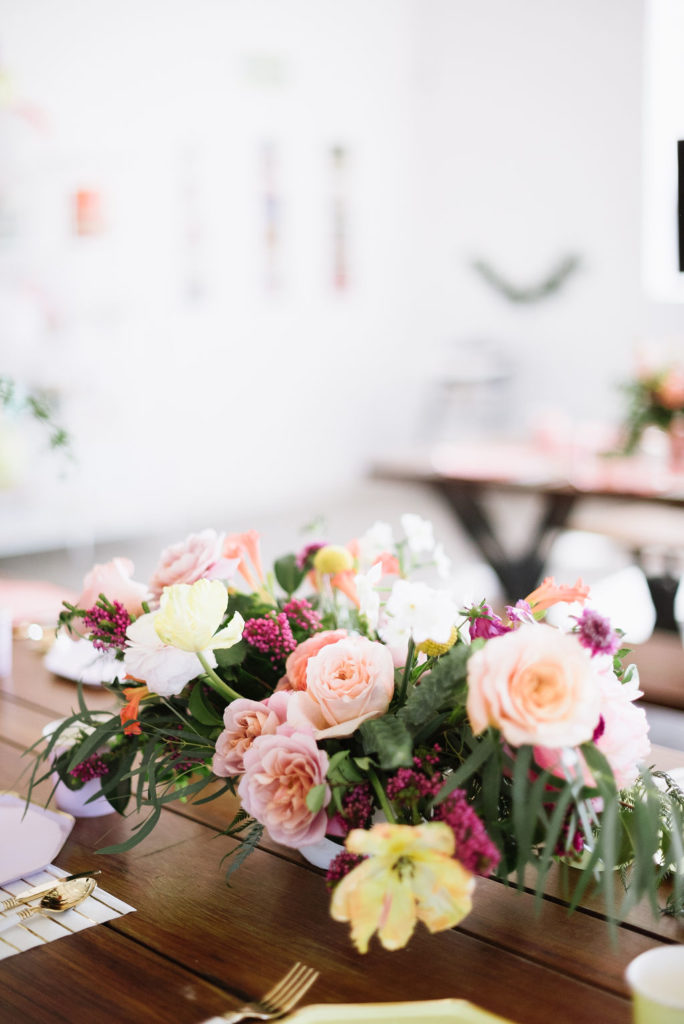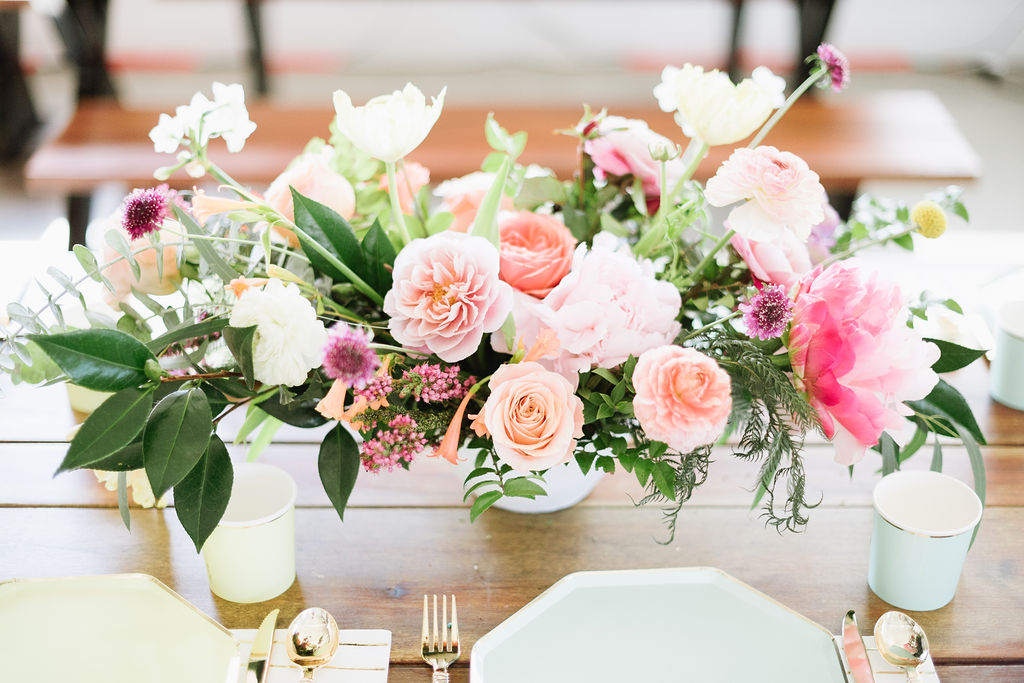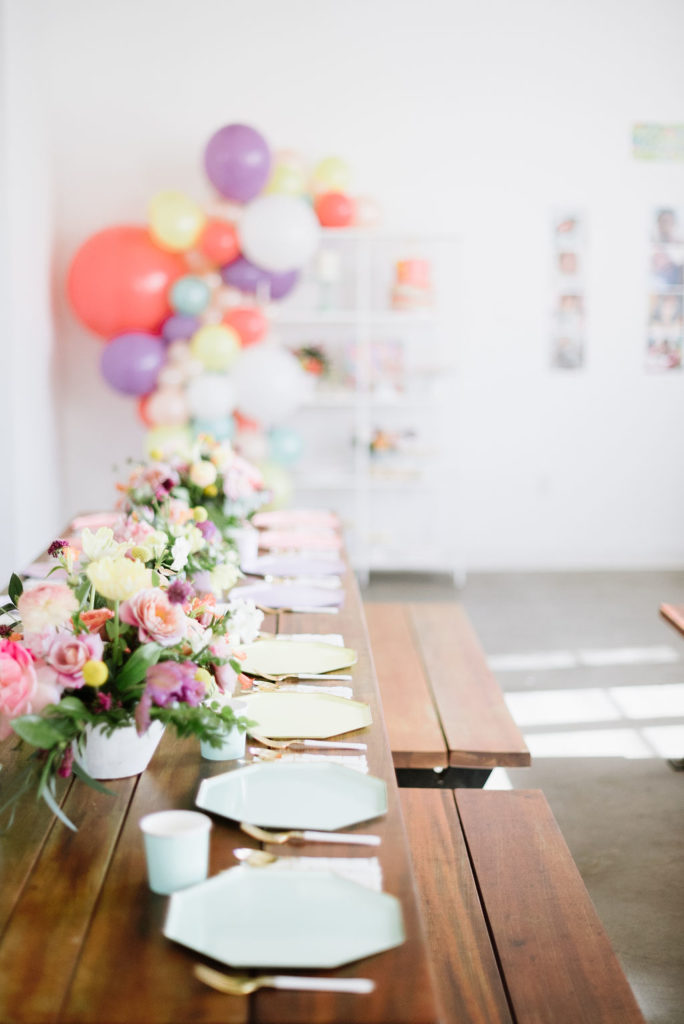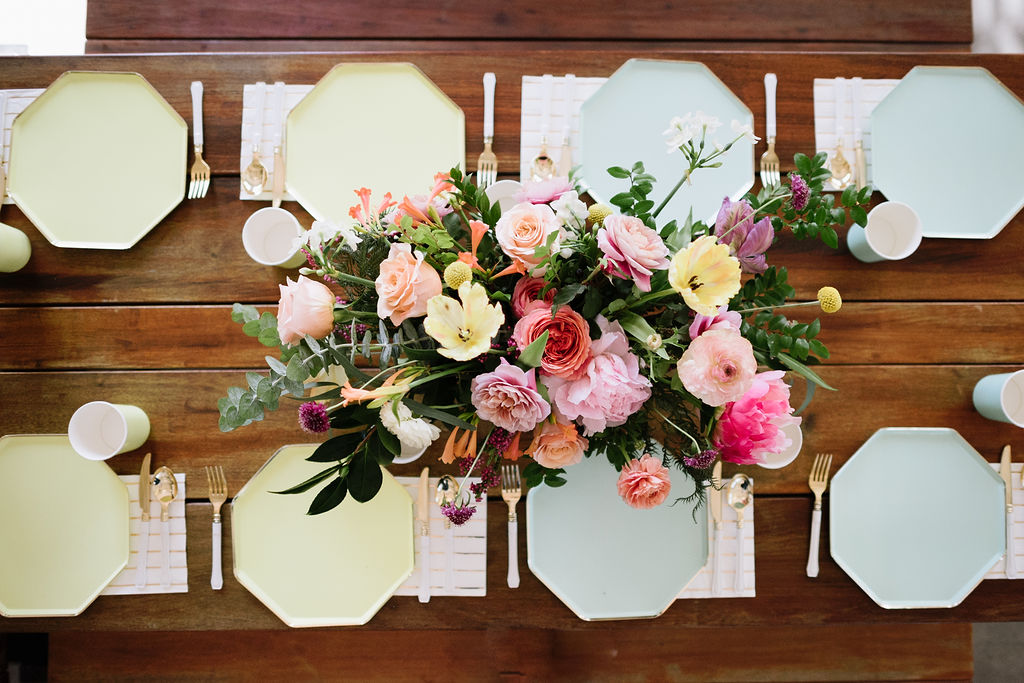 We sent Sarah from Mulberry & Moss an image of a series of bud vases we wanted for the kids table… And you guys, she matched the colors to our plates PERFECTLY!!!  It looked so cute in person, I still can't get over how perfect it was!!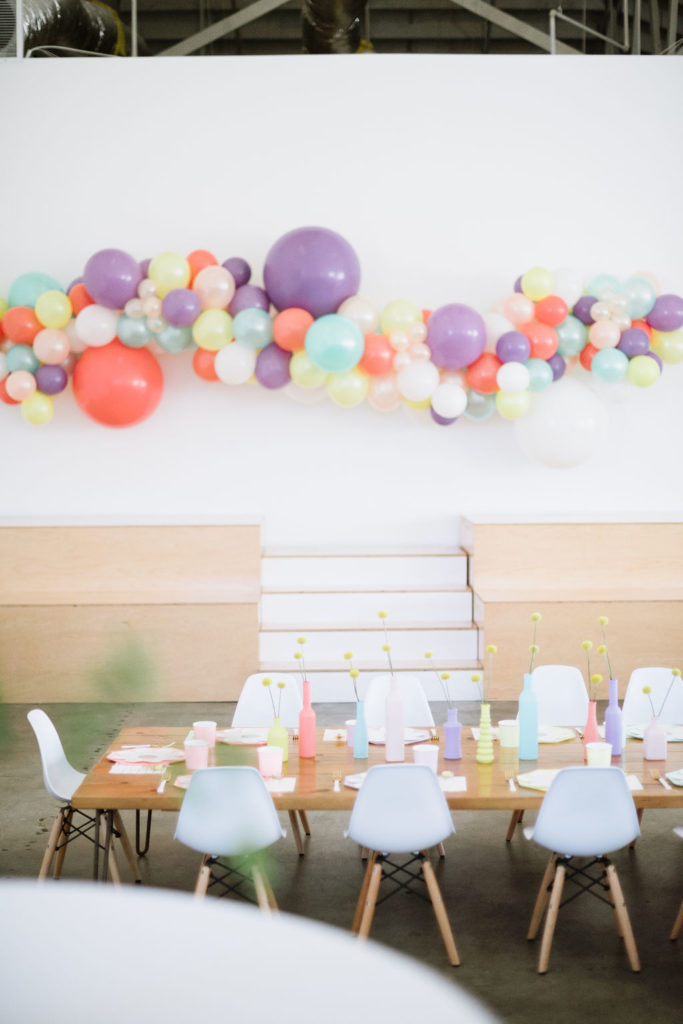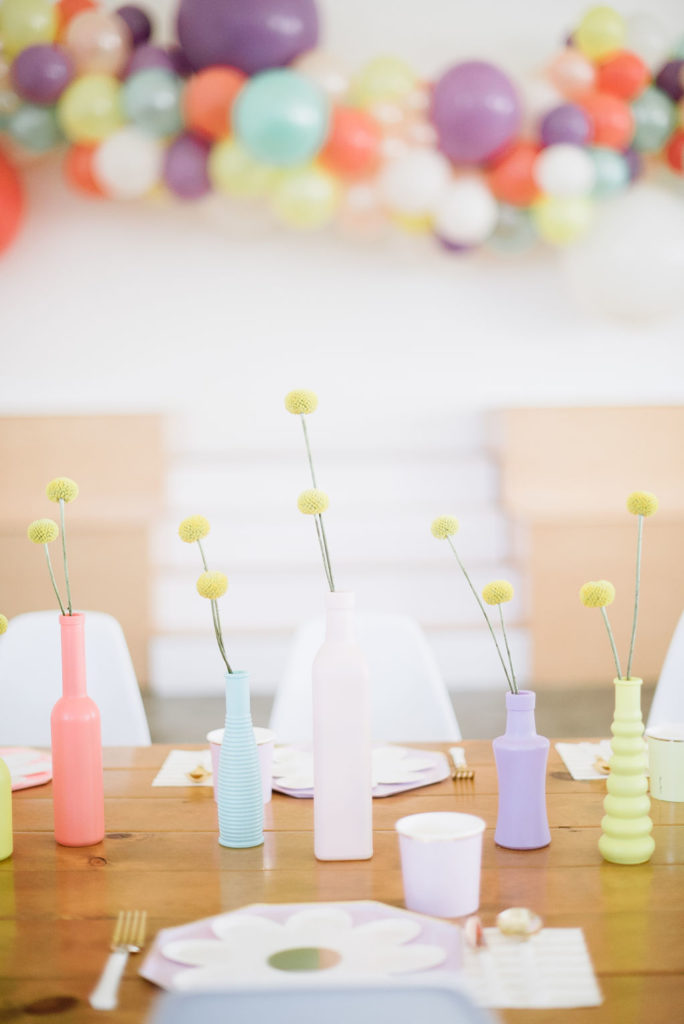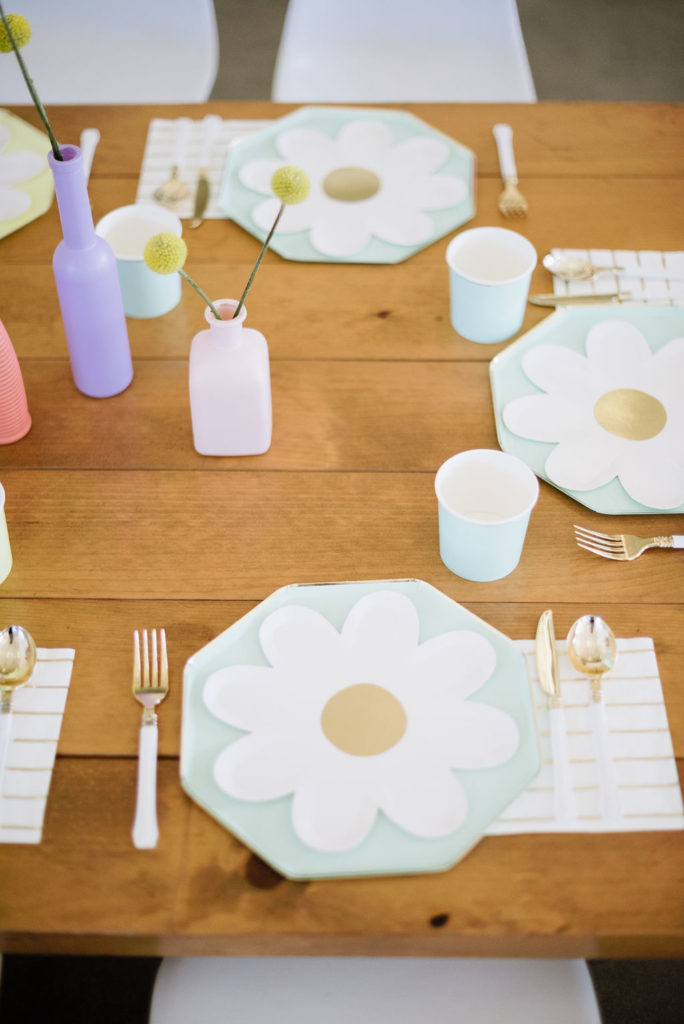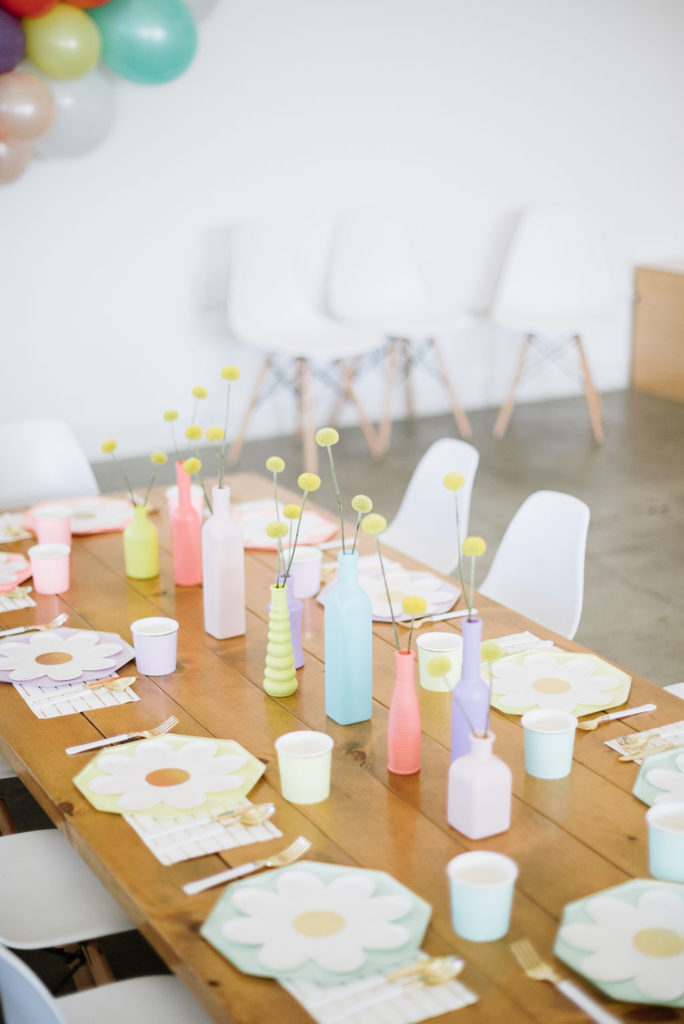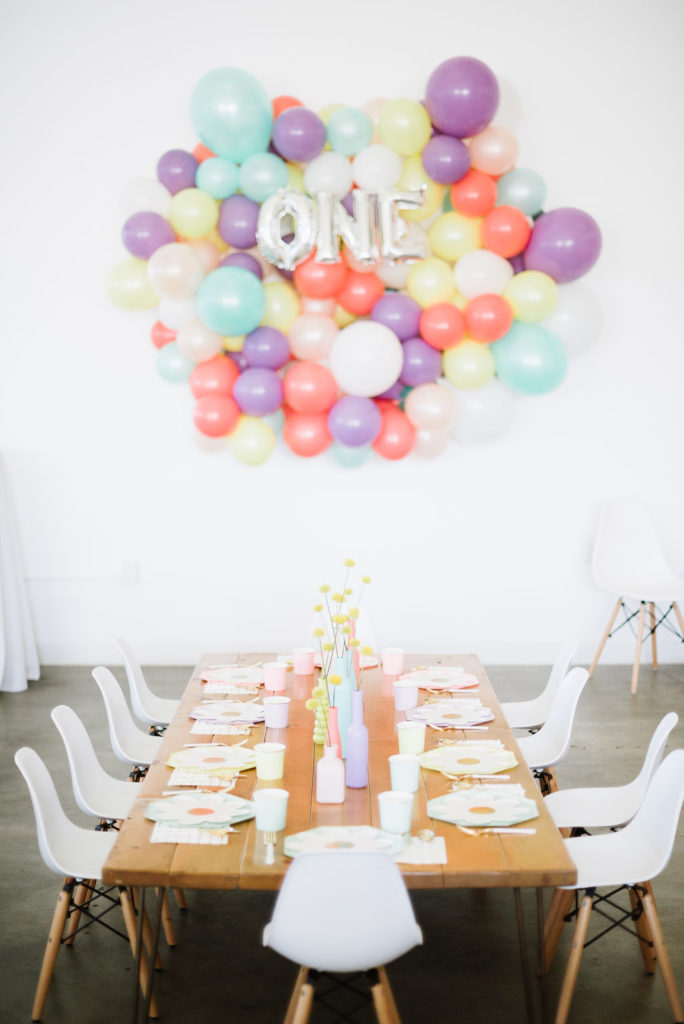 The pretty lounge is from our friends at Circa Rentals.  They had some real pretty velvet pieces to play with and we loved playing with the mid century modern pieces for this Oh Joy inspired event.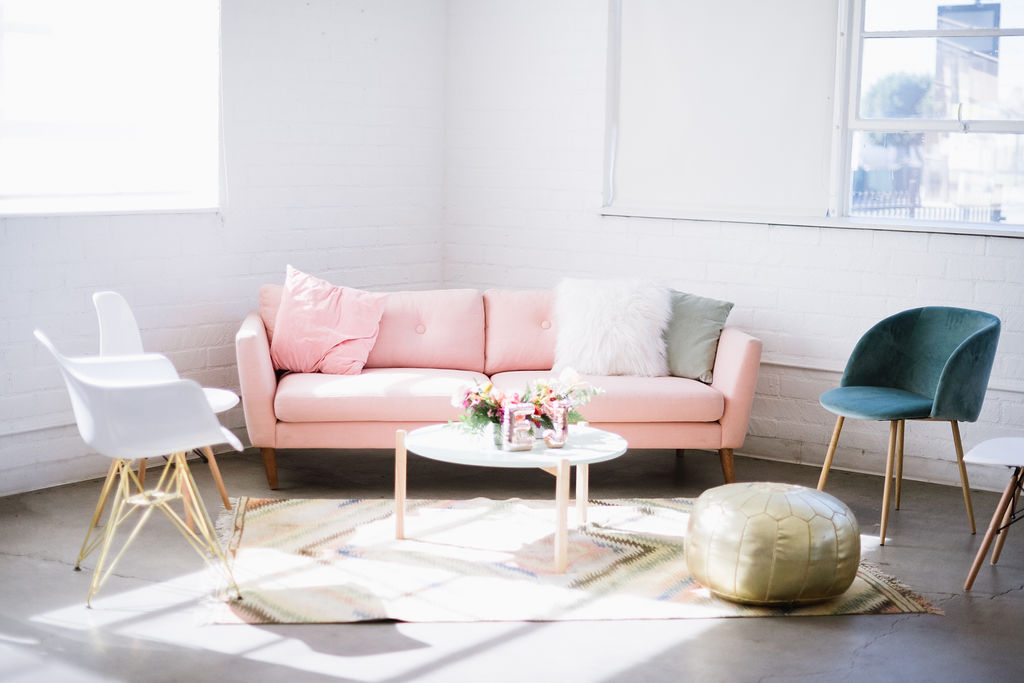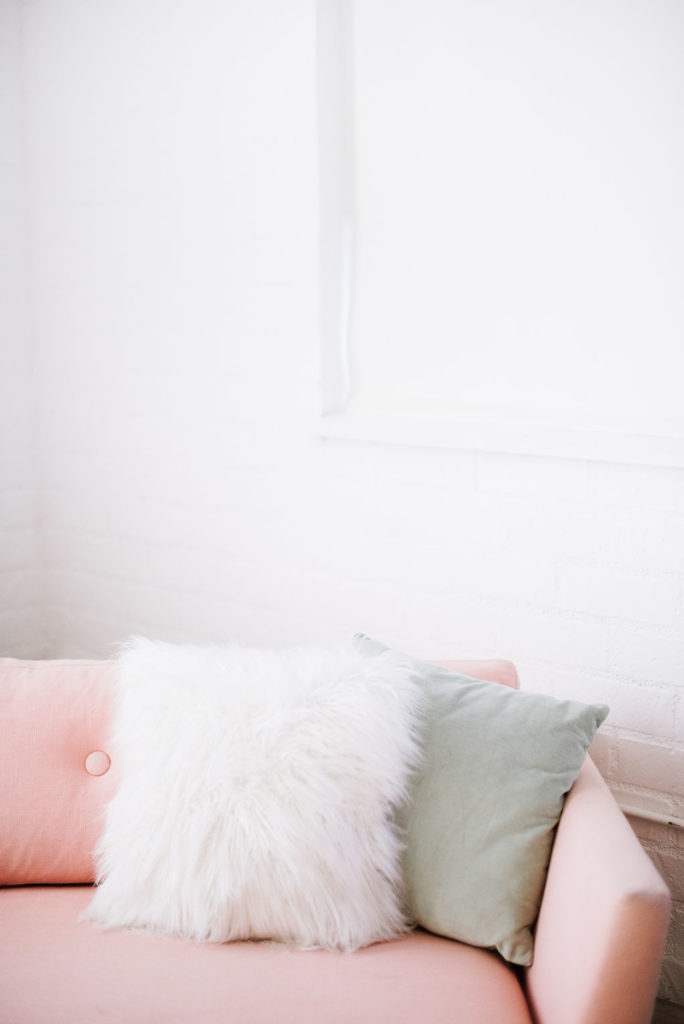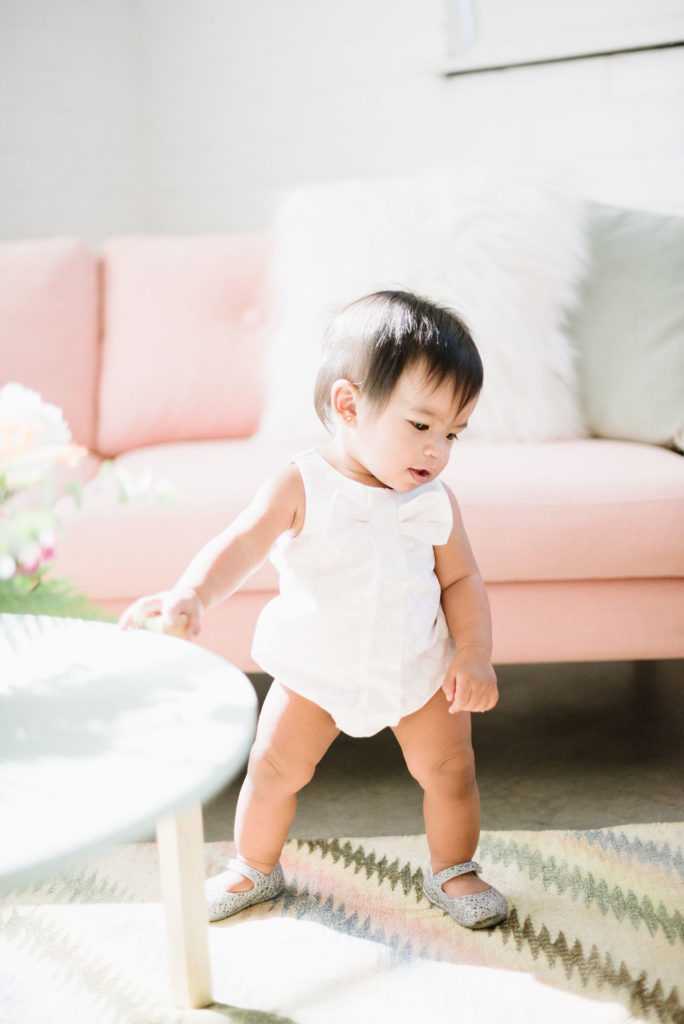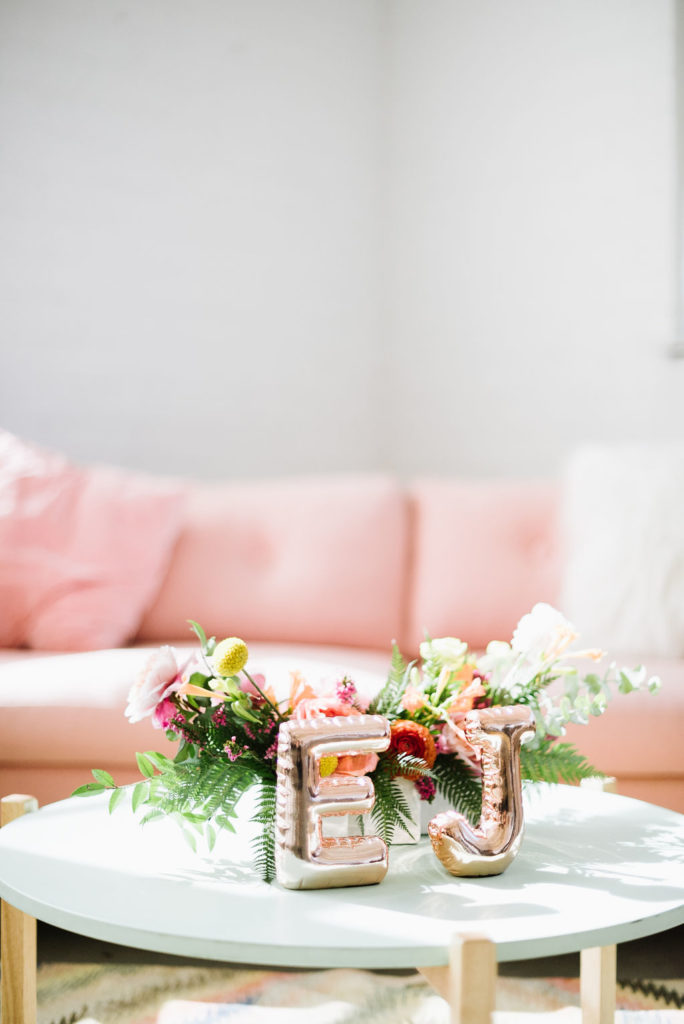 And now for the star of the show, besides the birthday girl of course!  The DESSERTS!!!  Sweet & Saucy shop wows us yet again!!  From the amazing cake (with cute little billy ball flowers on it!) to the cake pops and the sugar cookies, our hearts were swooning over everything they created!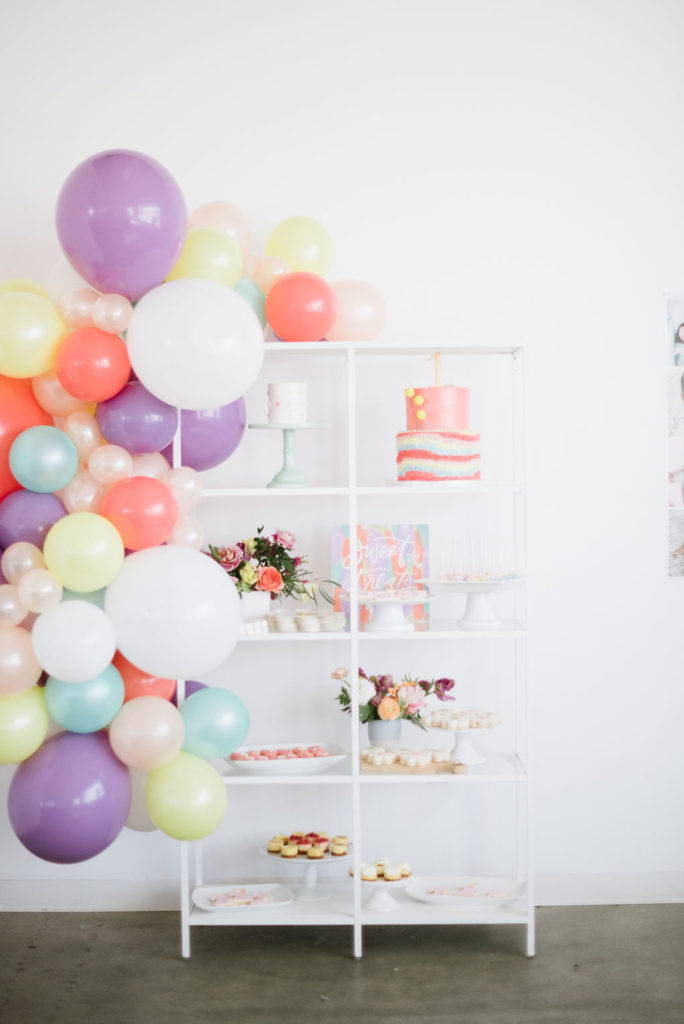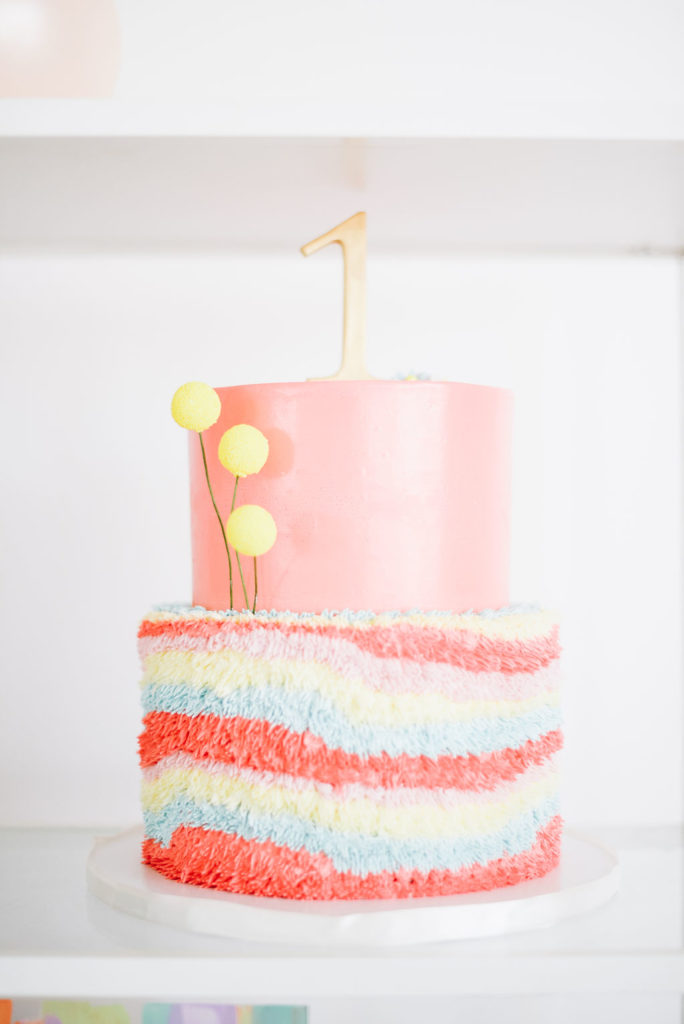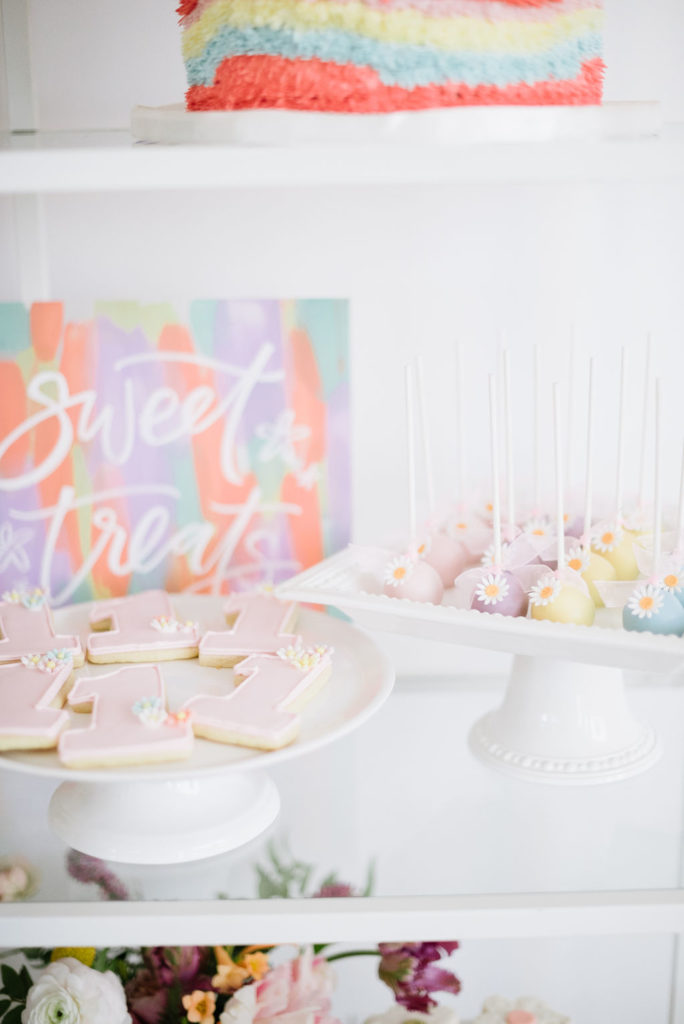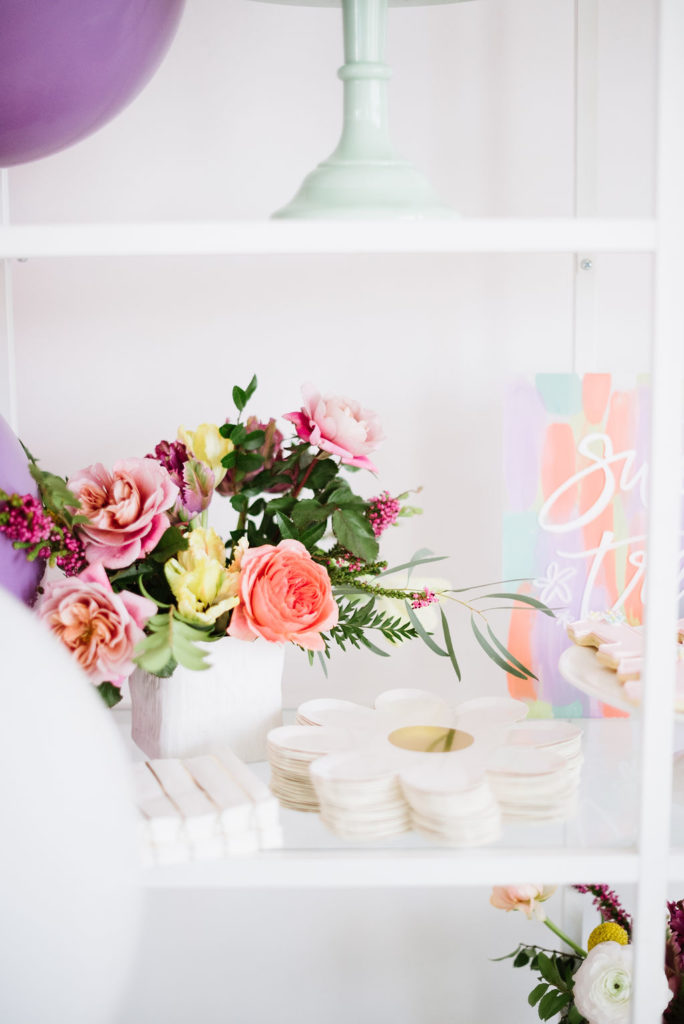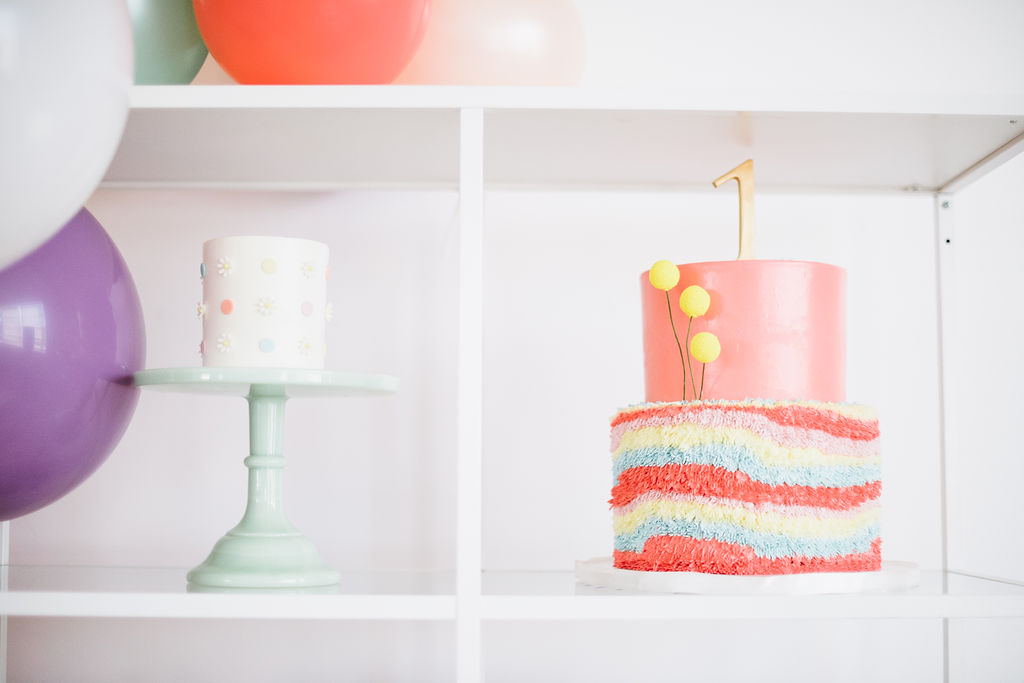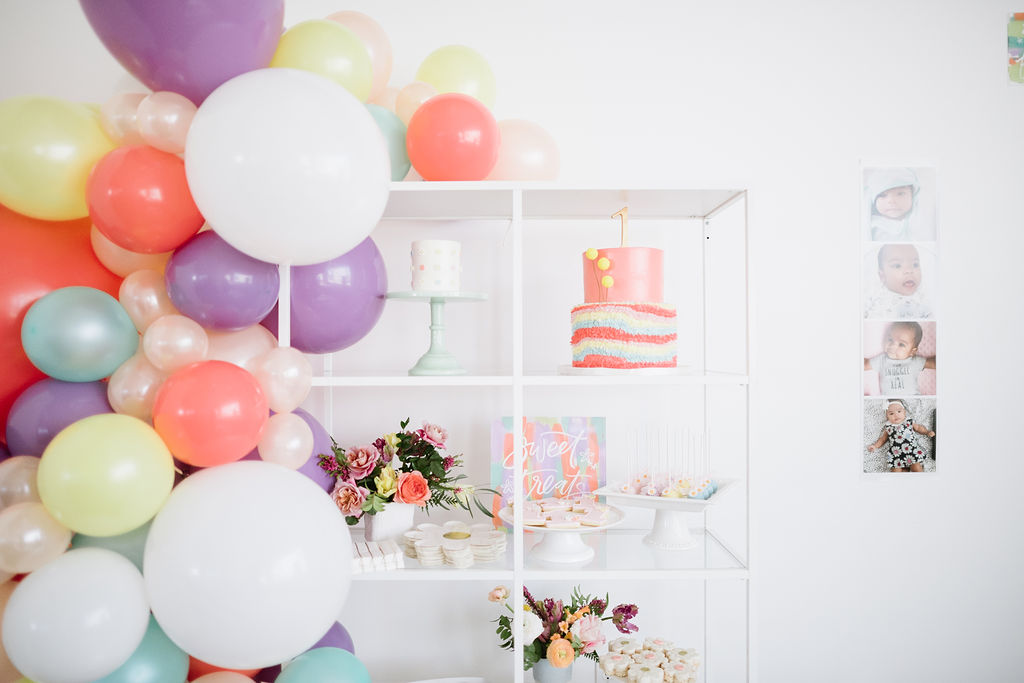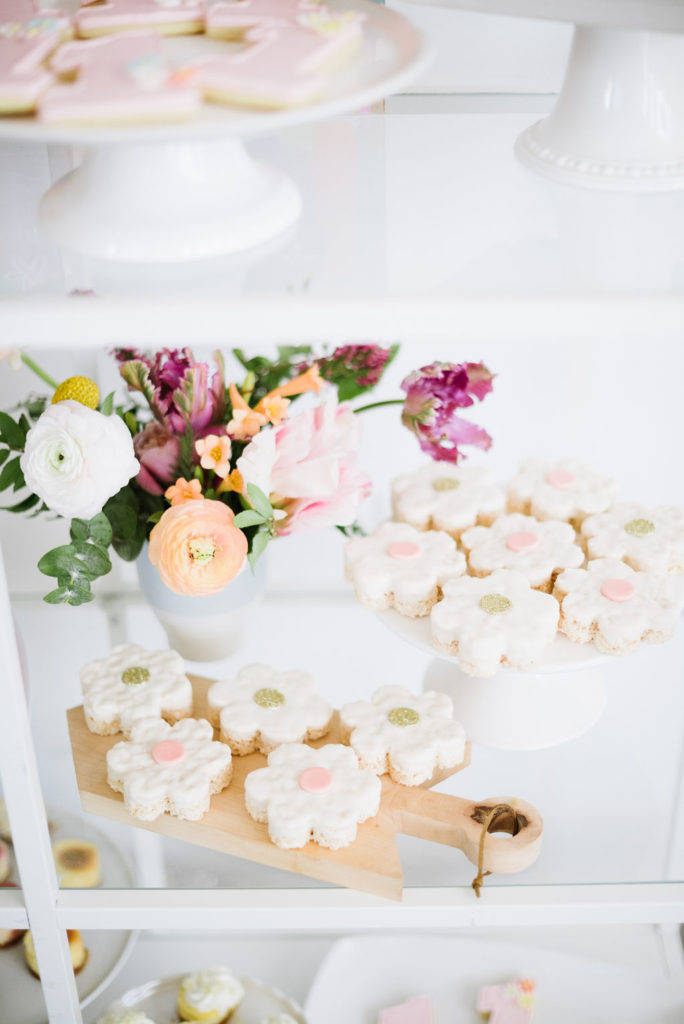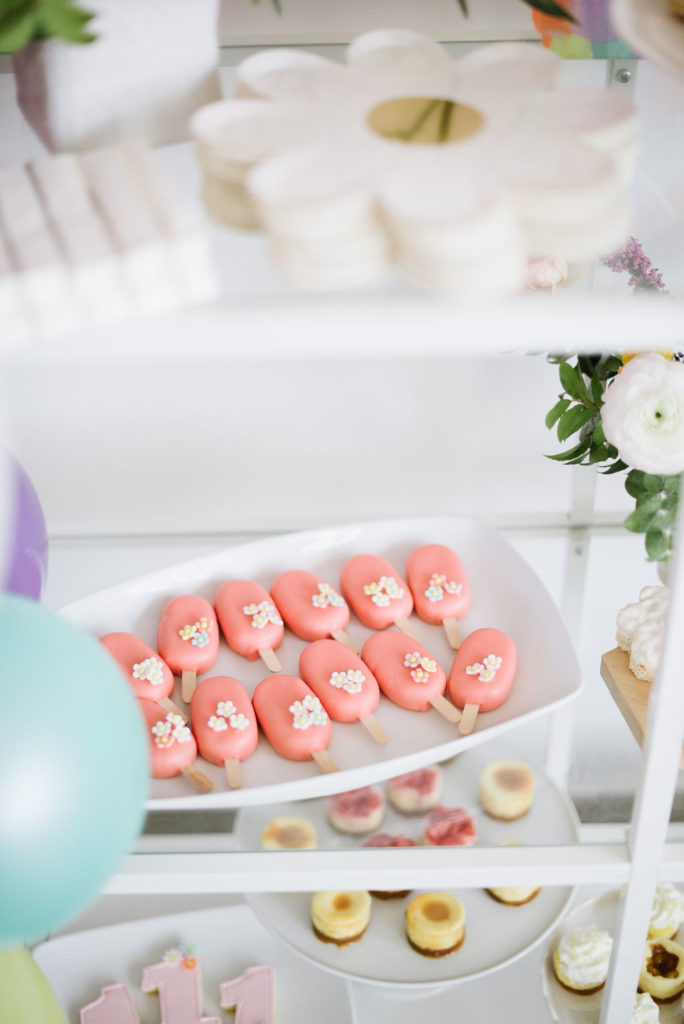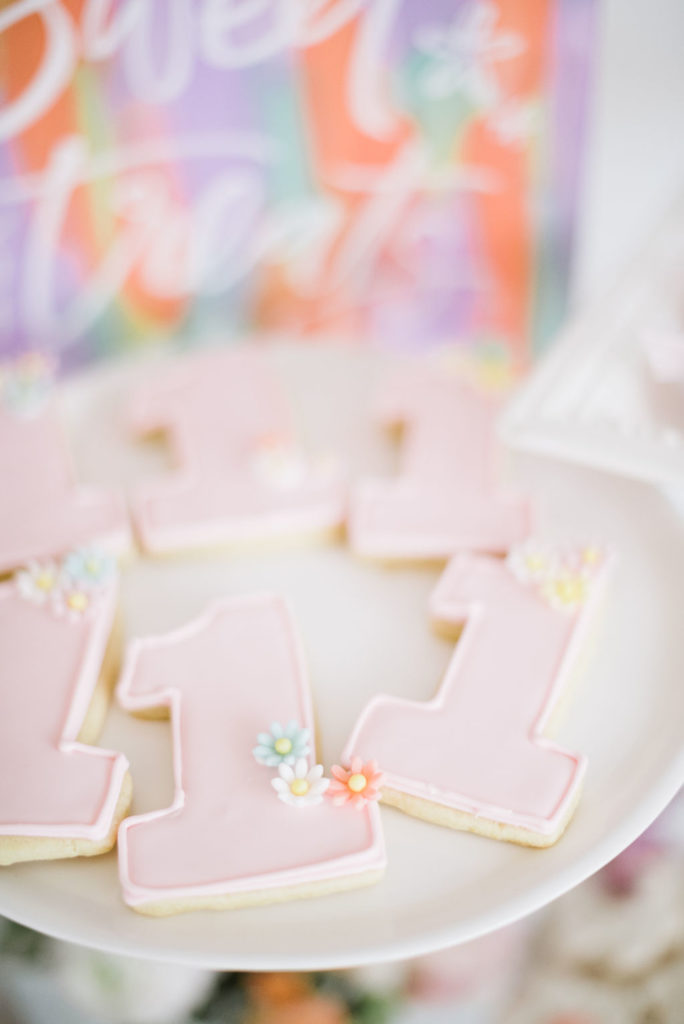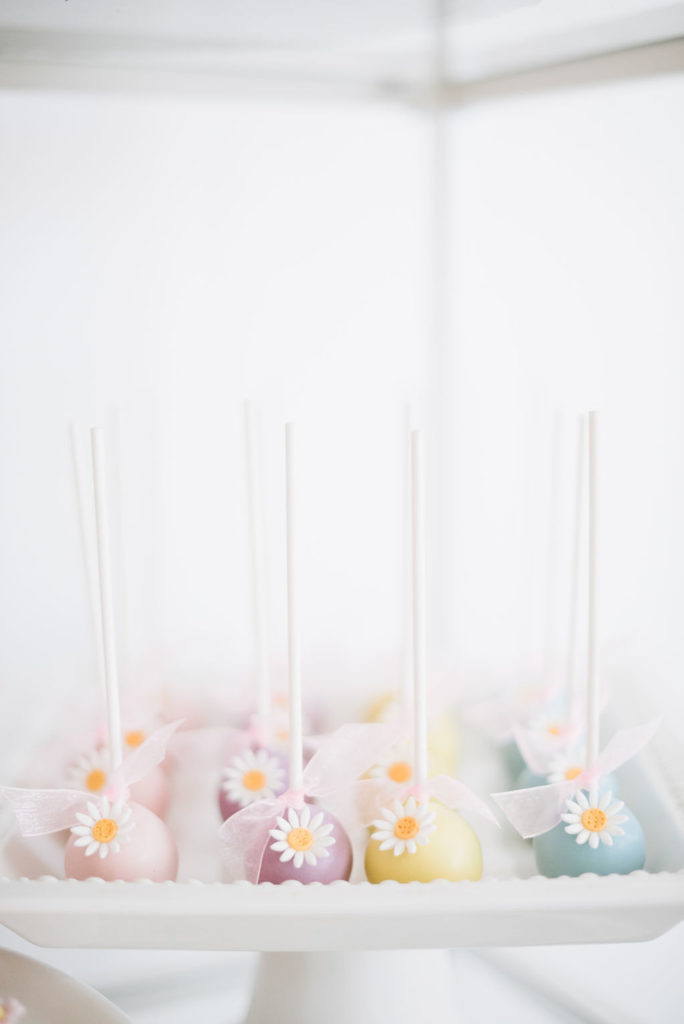 As with any 1st birthday party, we had to showcase how Emery grew up this past year!  It's crazy how much they change in one year, and we love displaying that with Social Print Studio's photo strips!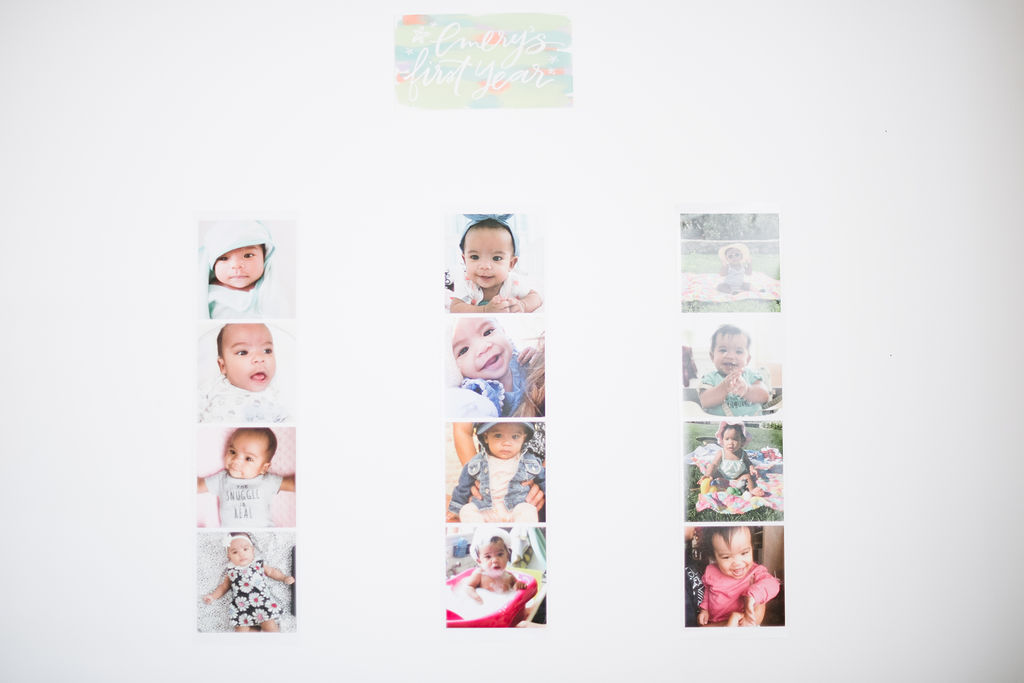 I'd say this girl had a pretty amazing day!  Thanks for letting us be a part of such a special event!!!!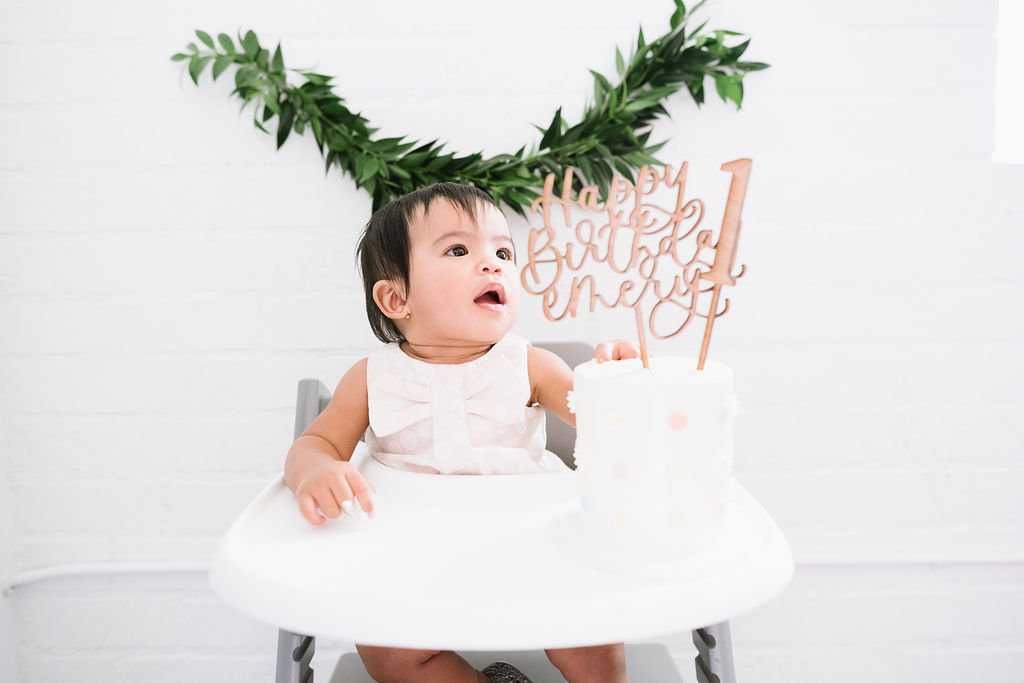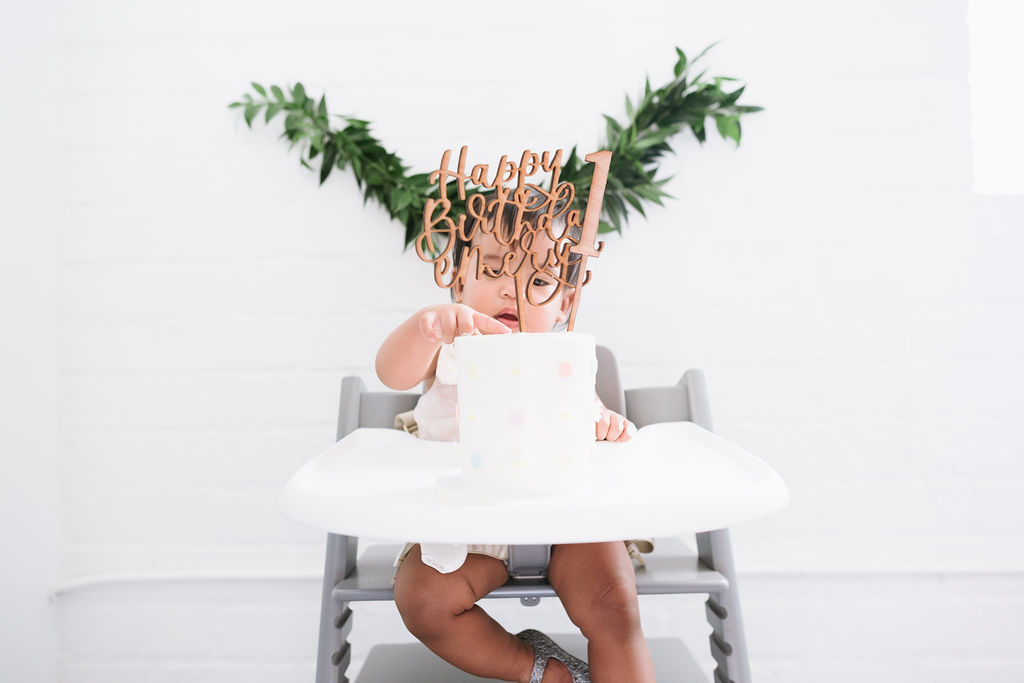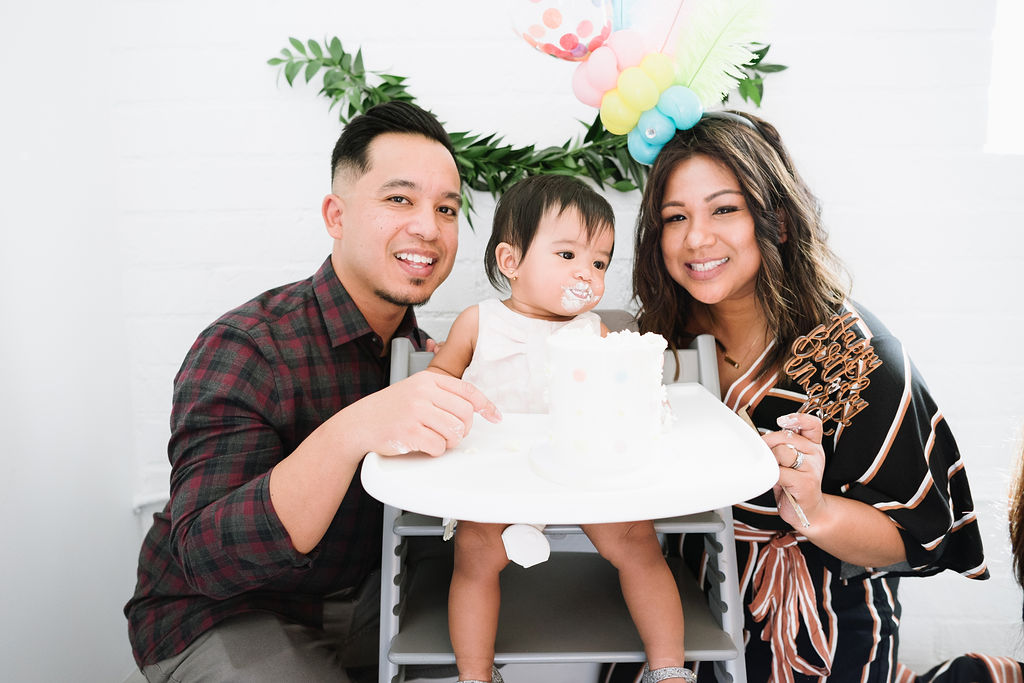 Smash cake for the win!!!  You can recreate this party at home by shopping the tabletop below!
xx