Let the Halloween posts commence!!!
It's October so that means it's time for all things Halloween. First on our list are some ideas for the adults, because Halloween doesn't have to be all about the kids. Last year my friend Alatheia of Art of Being Female had her makeup done to be a deer and I admired how amazing it was. This year I teamed up with her to showcase Tiana Rae Holiday, her talented friend and makeup artist. Tiana is also Mariah Carey's makeup artist, so I knew I was really in the best hands!
There are four different looks that we tried, each unique and fun. Great ideas for Halloween, and Tiana is still booking so if you're in the Southern California area, she's your girl! Keep scrolling for all the fun looks and a question and answer with Tiana herself!
Photos by the lovely Riley Starr
Jacquelyn – The Fortune Teller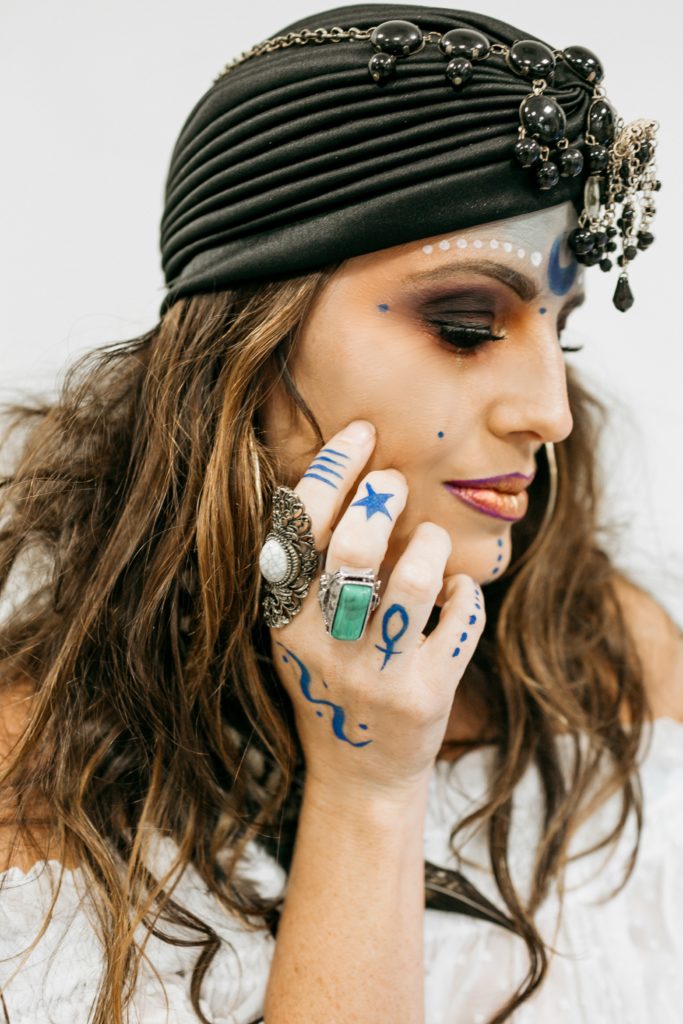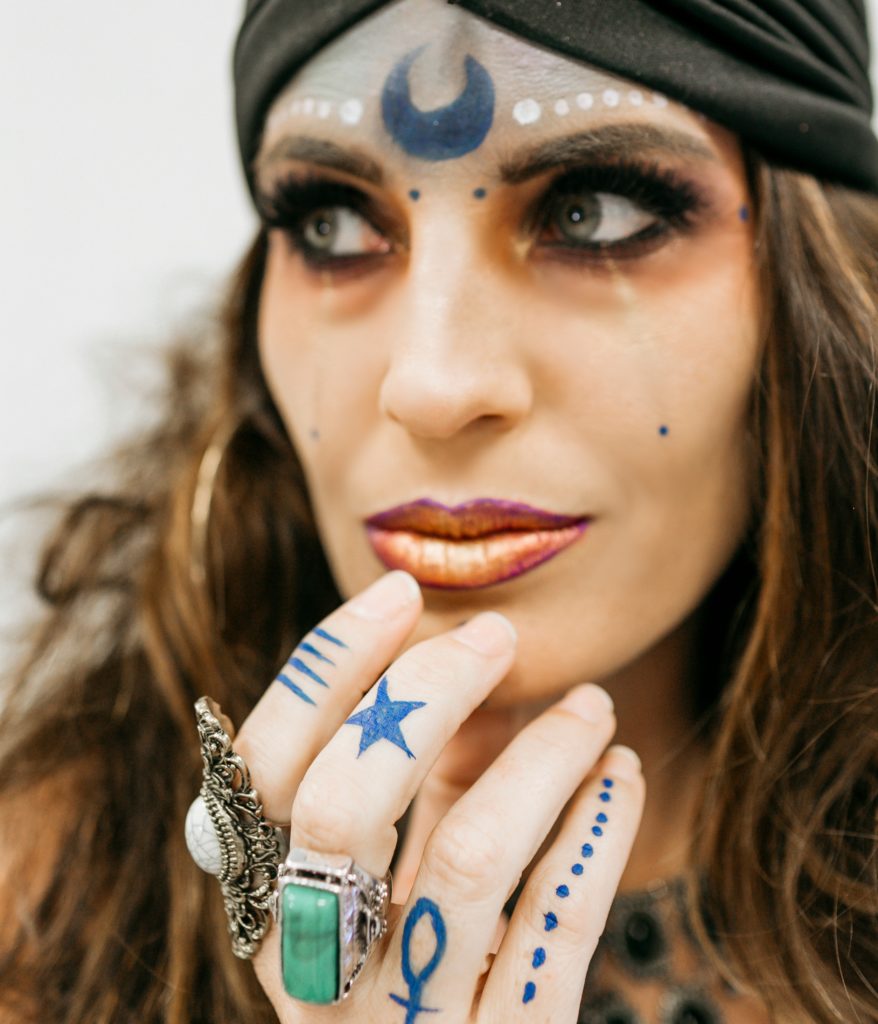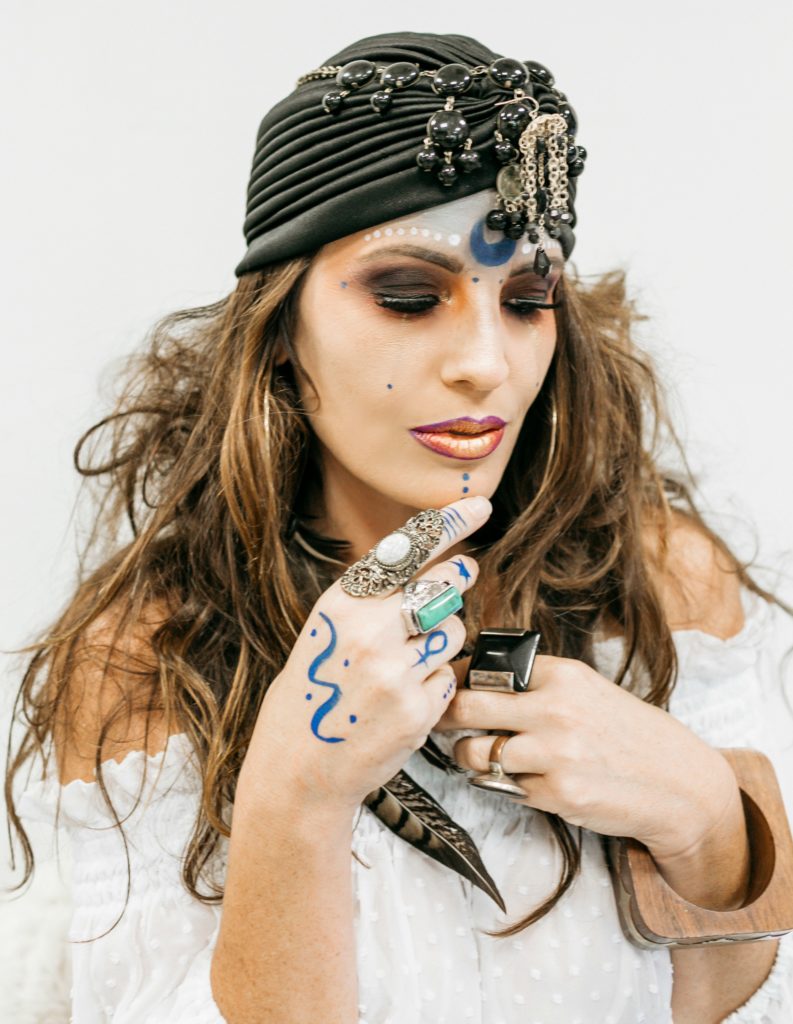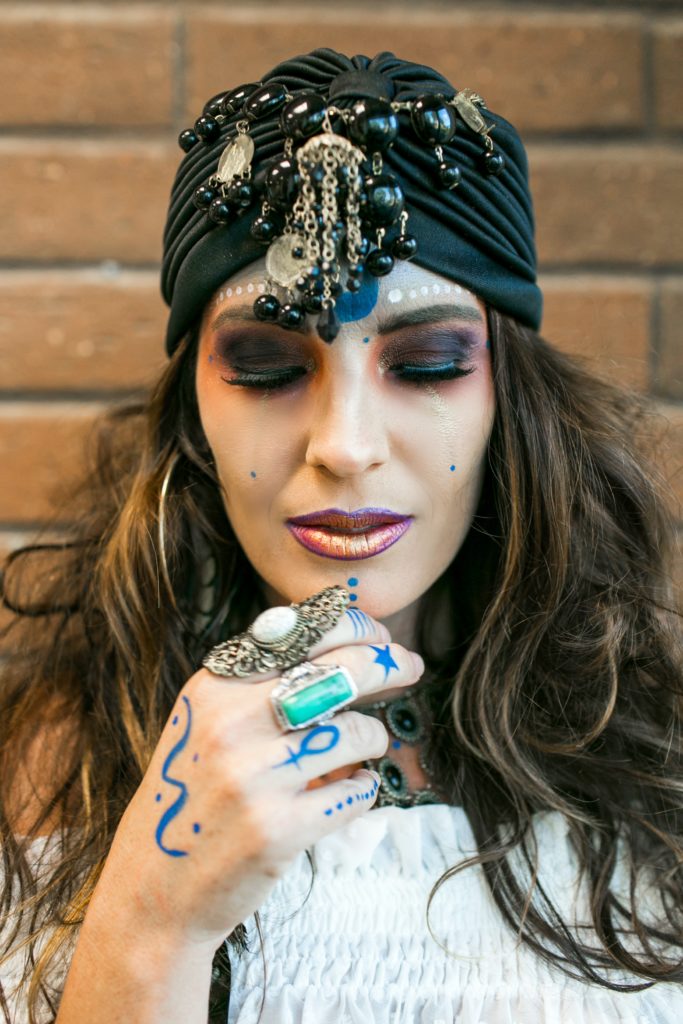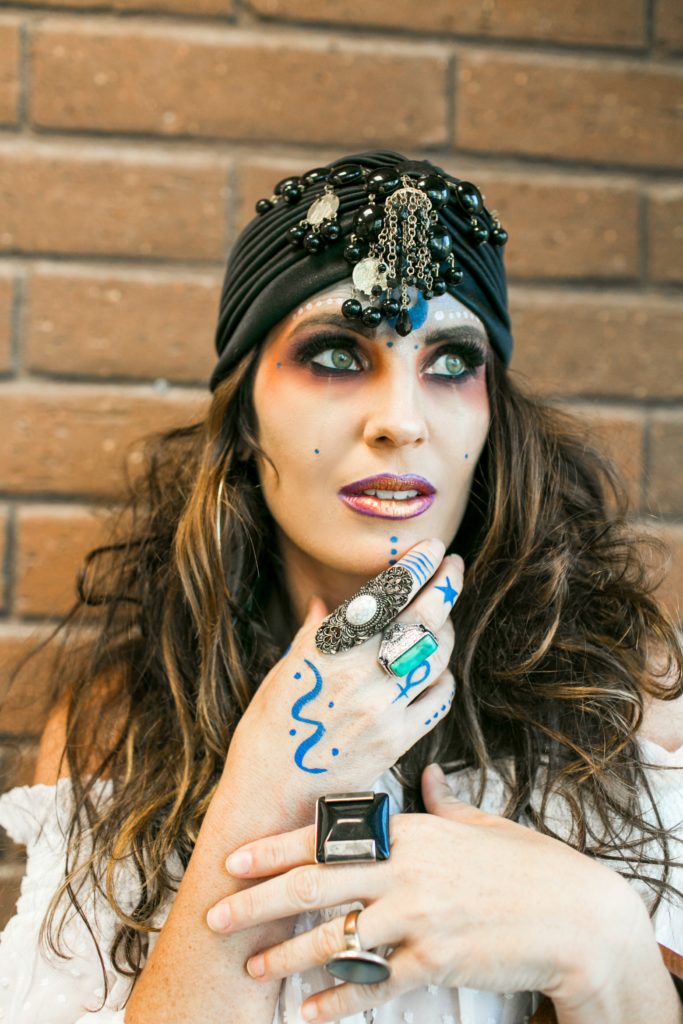 How and when did you get into the makeup industry?
I have been in the industry for almost 20 years. My mom owned a hair salon in my small mountain town growing up, Big bear Lake. She kinda pushed me to do makeup for her clients but I was a tomboy and didn't really love makeup. Funny how things turn. When I was 18 years old I applied at Nordstroms and opened the Armani Cosmetics counter. Later transferred to the MAC counter and eventually the MAC Pro store. By networking and working jobs that didn't pay on the side, I found a mentor, Natalie Macgowen, who was in the business a very long time. She took me under her wing and showed me how it was in the Industry . She later opened her own agency, Macgowen Spencer Agency and signed me; I did commercials, music videos, photo shoots and celebrities. My very first gig with her was a music video for Velvet Revolver. Networking and knowing so many people from MAC has opened many doors for me.
You work with lots of celebrities, what are some of your favorite jobs you've had?
Someone I know from MAC, Maile, started a huge successful beauty on demand mobile service, Beglammed, and I stepped in with them. That's where I met Mariah Carey, Rosario Dawson, Noah Cyrus and many more. I did a segment for Halloween Makeup on Good Day LA as well. I've been very lucky and fortunate to be where I am and it's only because of the people I've met along the way and the chances I've been given.
Alatheia – Pop Art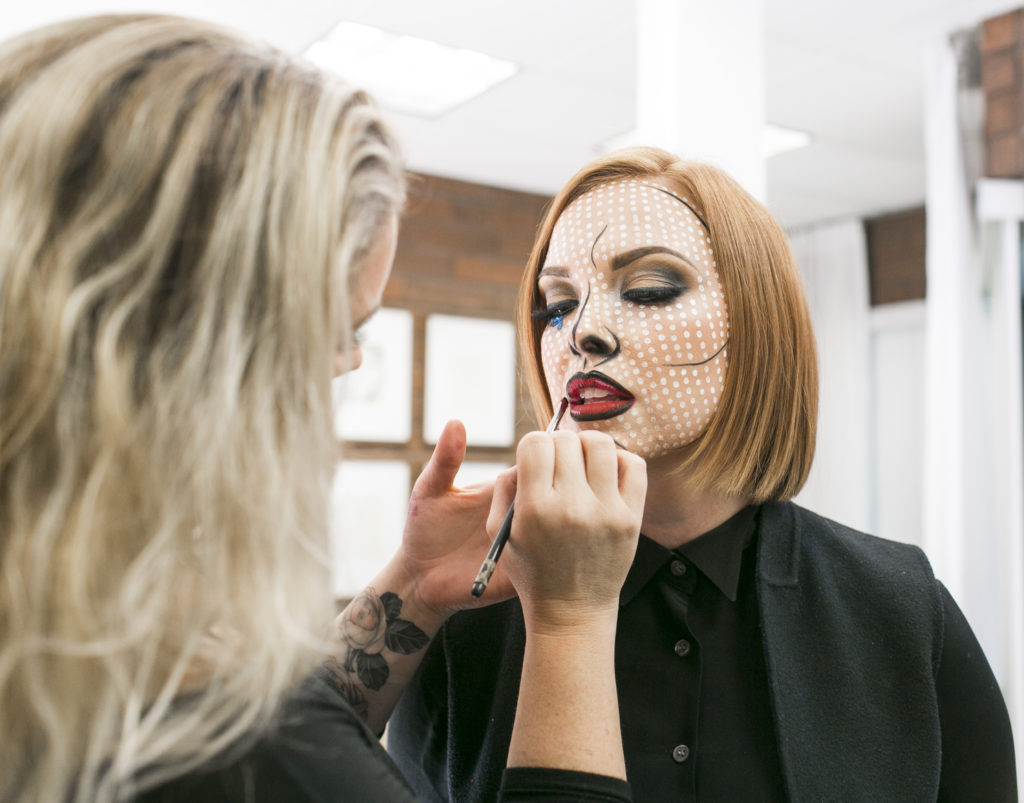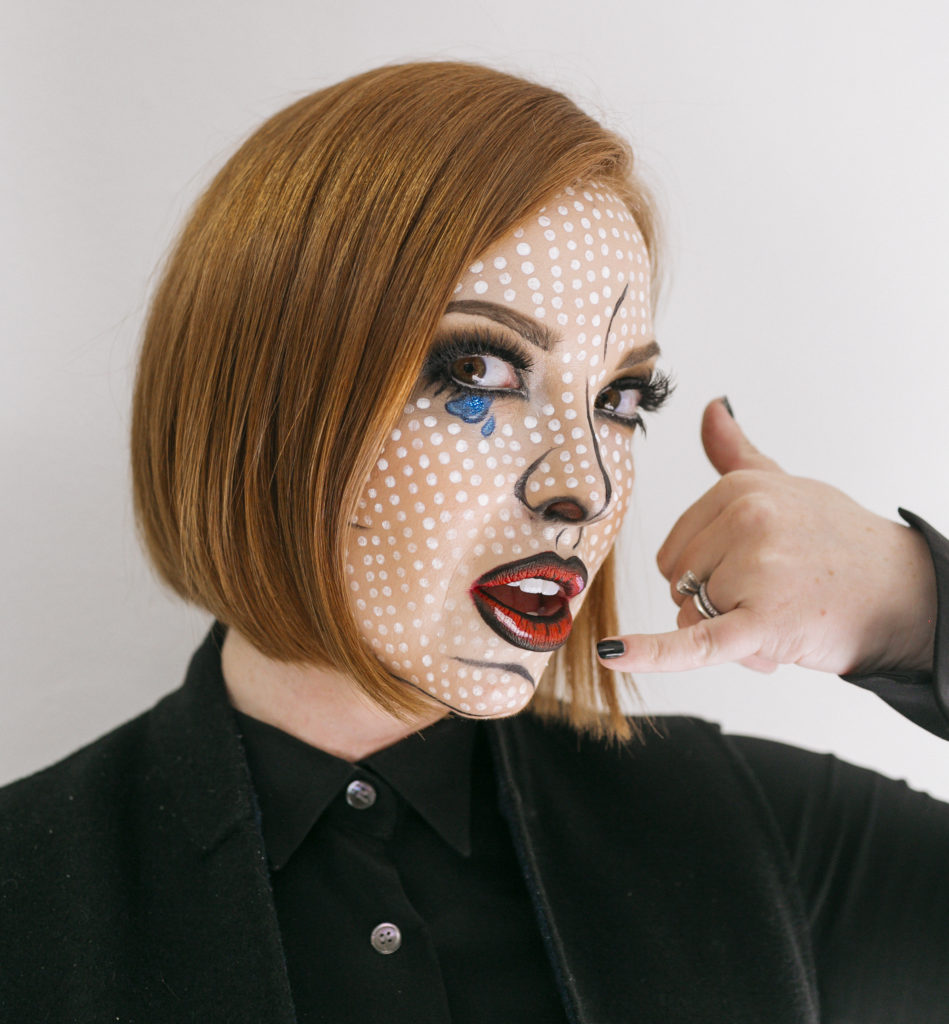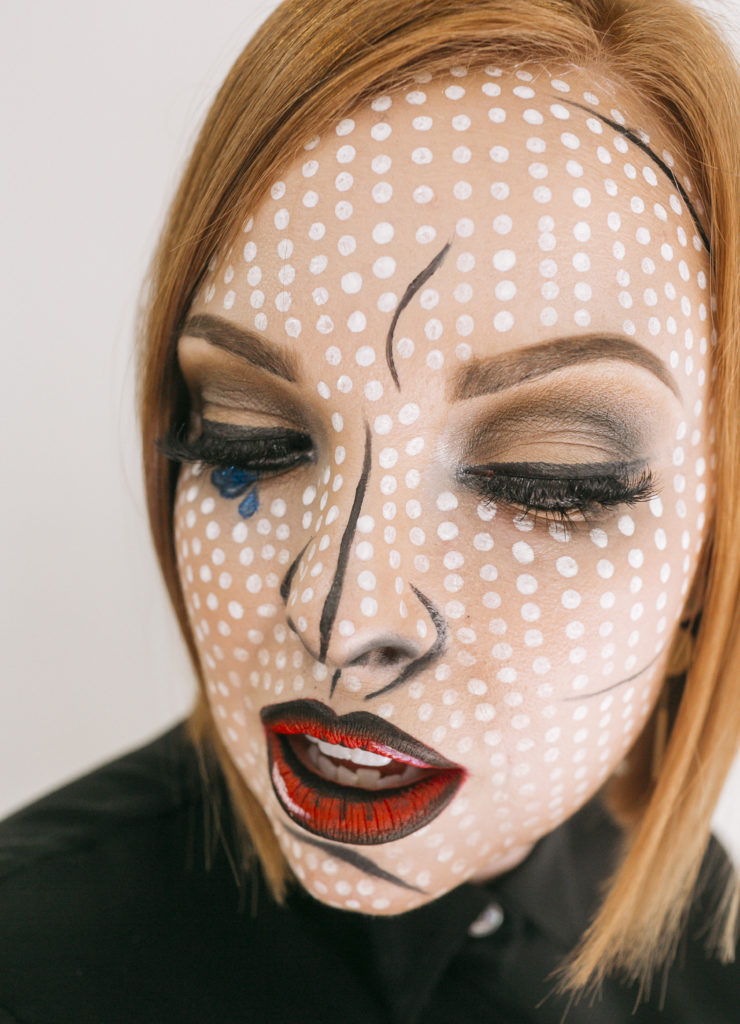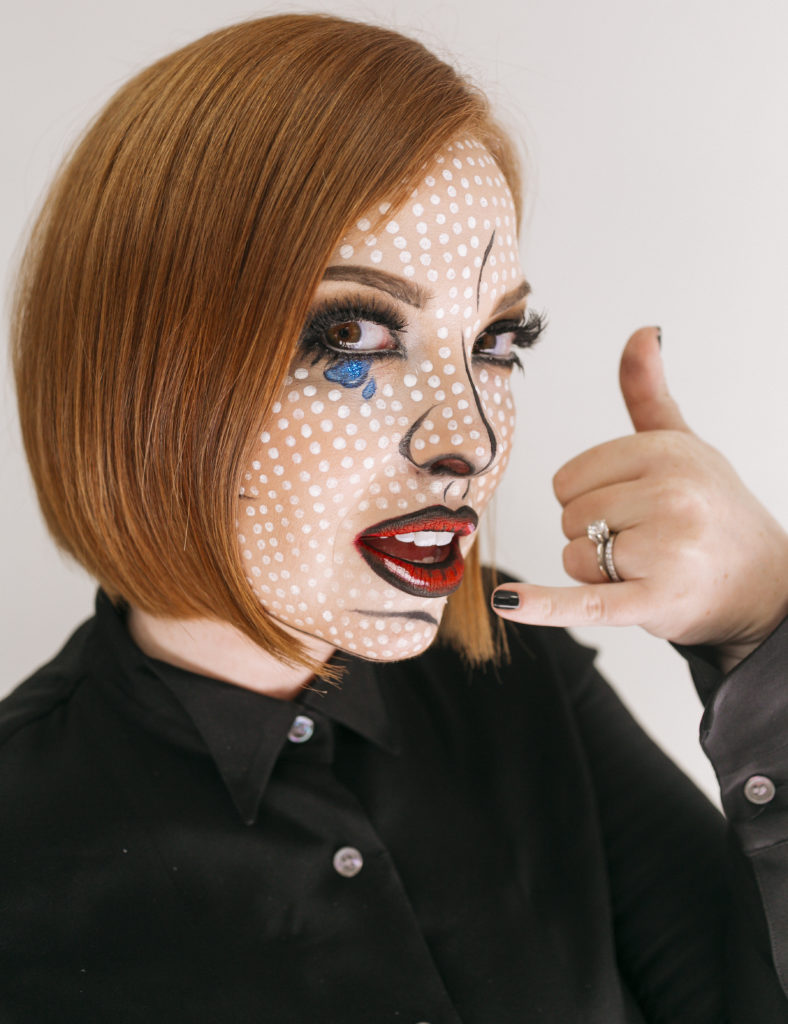 How did you start doing Halloween makeup? You are so amazing at it!!
Halloween is my favorite time of year, so blending makeup and Halloween came very natural for me. I love a theme, costumes, things dark and creepy. So that is where my most creative looks come from. Also my son and I have "couple costumes" every year till he tells me to take a hike. Some of our costumes have been Frankenstein and the Bride of Frankenstein, Beetlejuice and Lydia, Darthmaul and Queen Amidala, chucky and bride of chucky, to name a few.
When it comes to Halloween makeup, what are a few of your favorite looks to do…
I always love a good skeleton and Dia De Los Muertos, and clowns. I find that I get inspiration from Movies, TV, Instagram and entertainment; especially Tim Burton. I practice on myself when I'm feeling stressed or not creative, it pushes me out of my box.
Leah – The Wooden Doll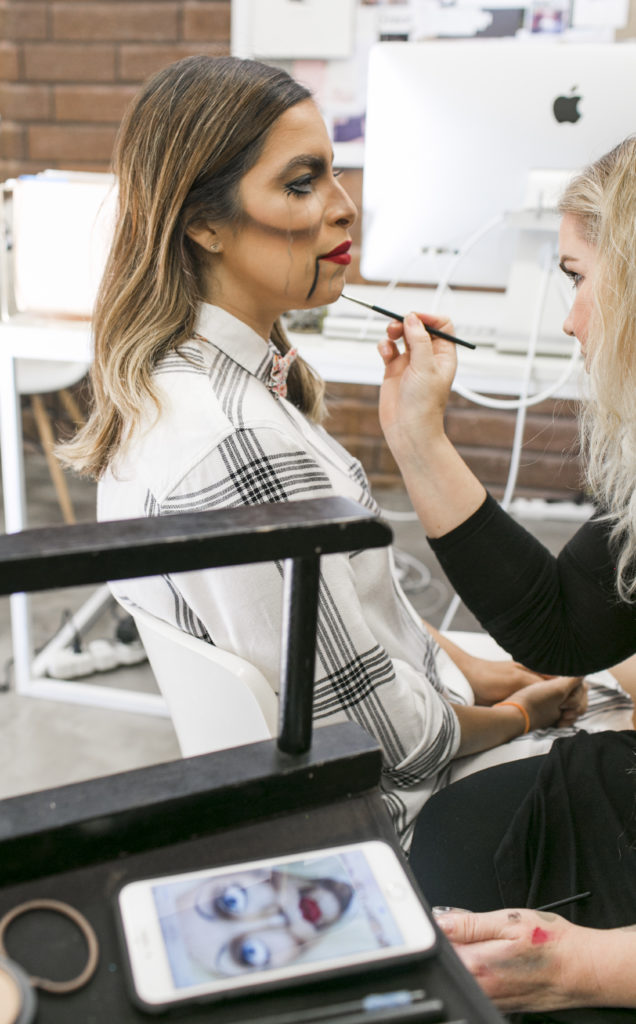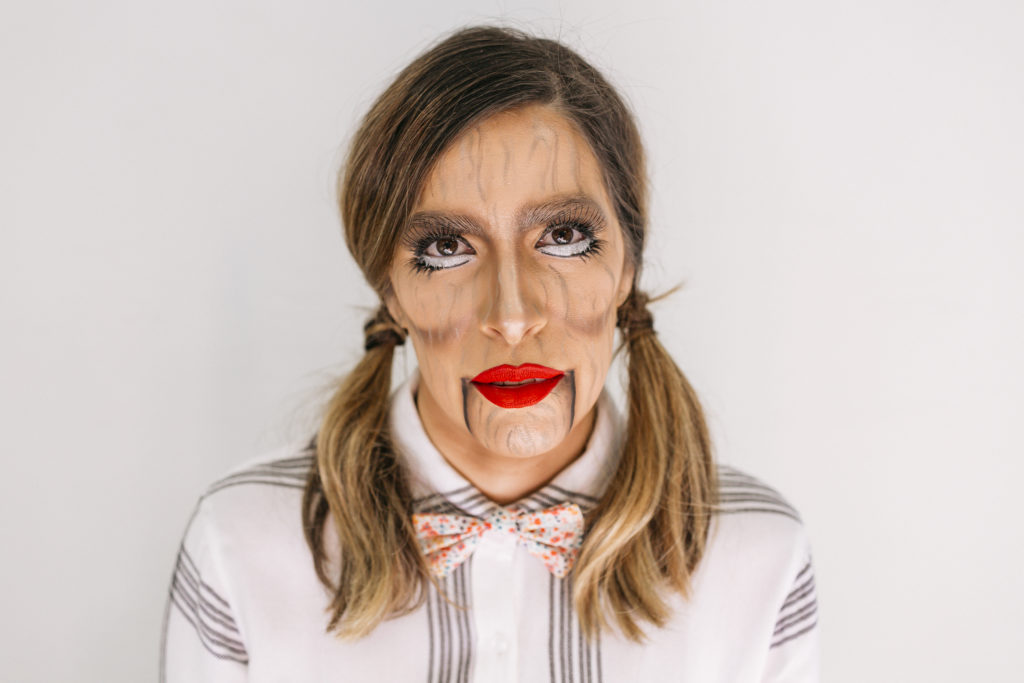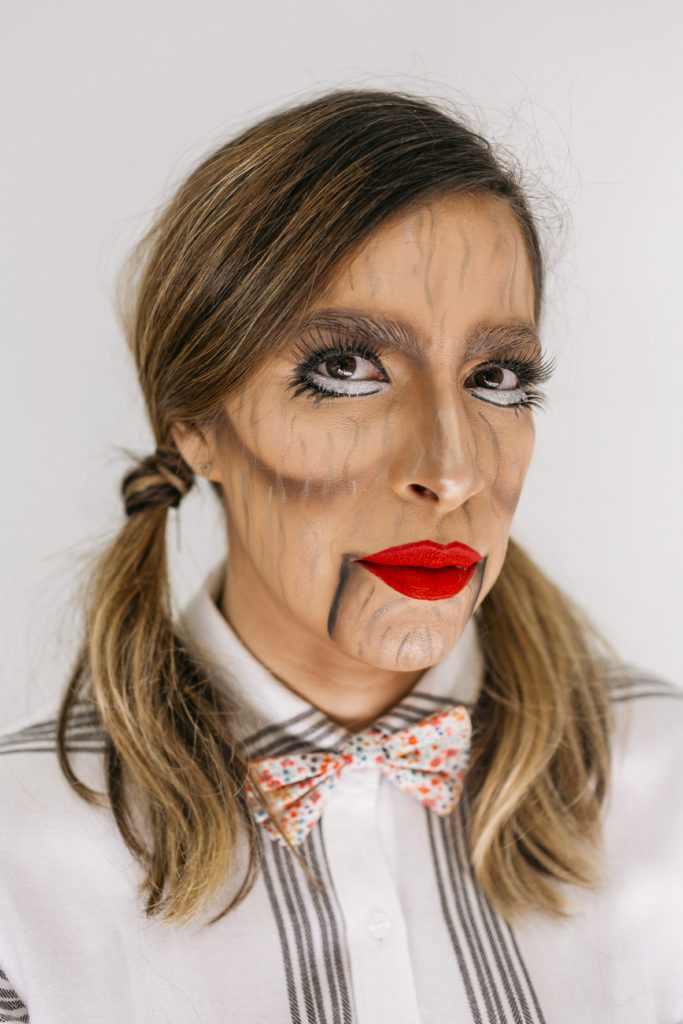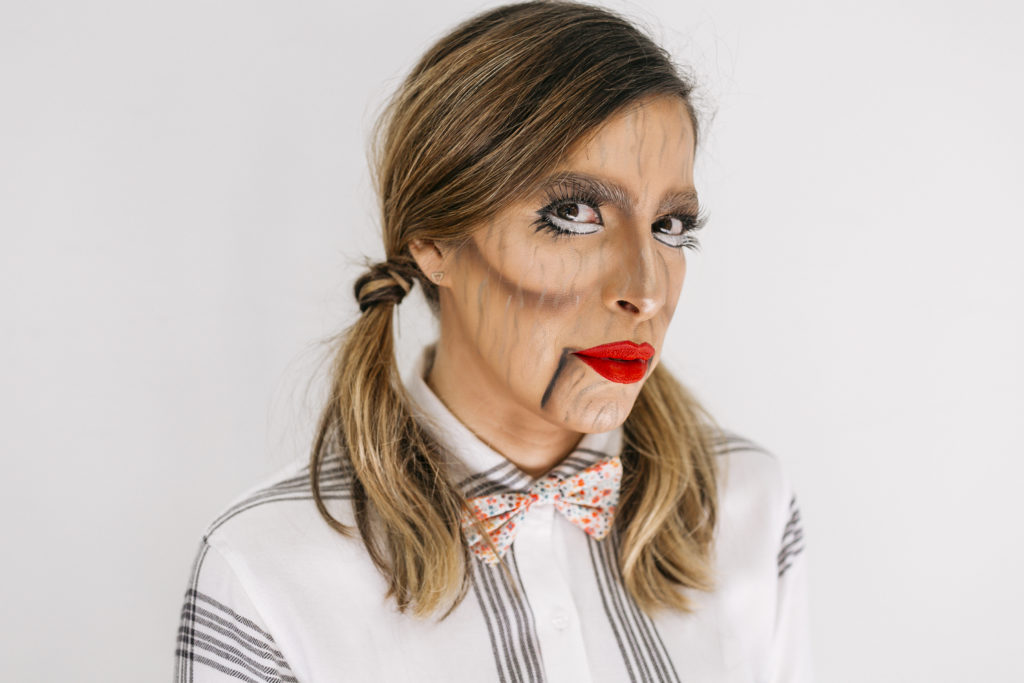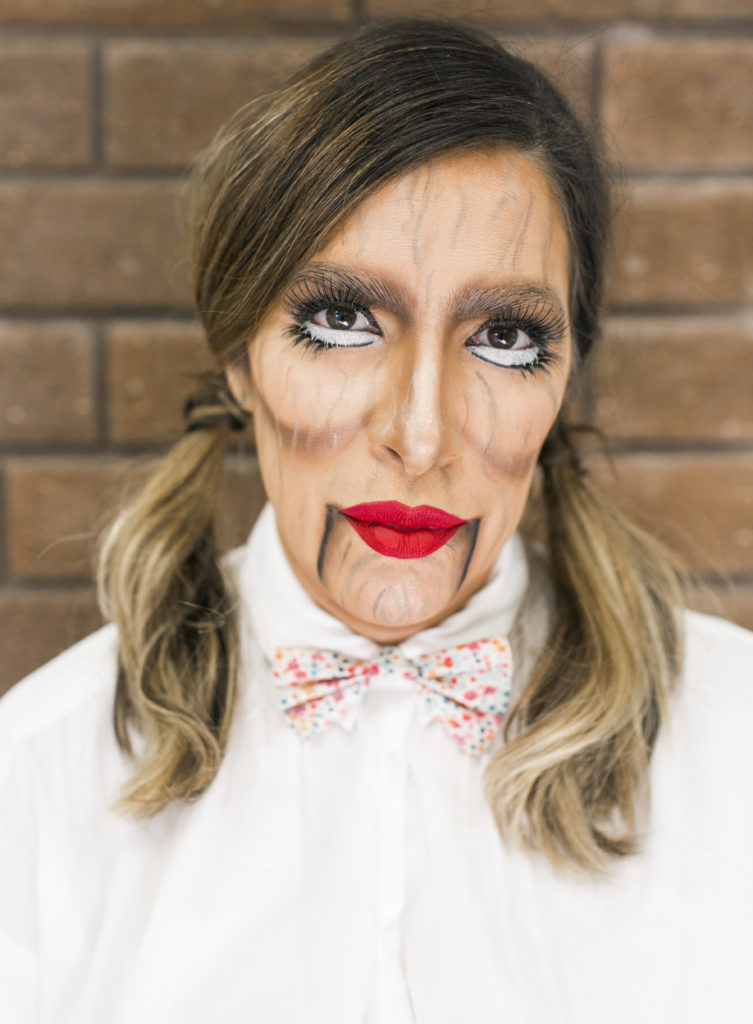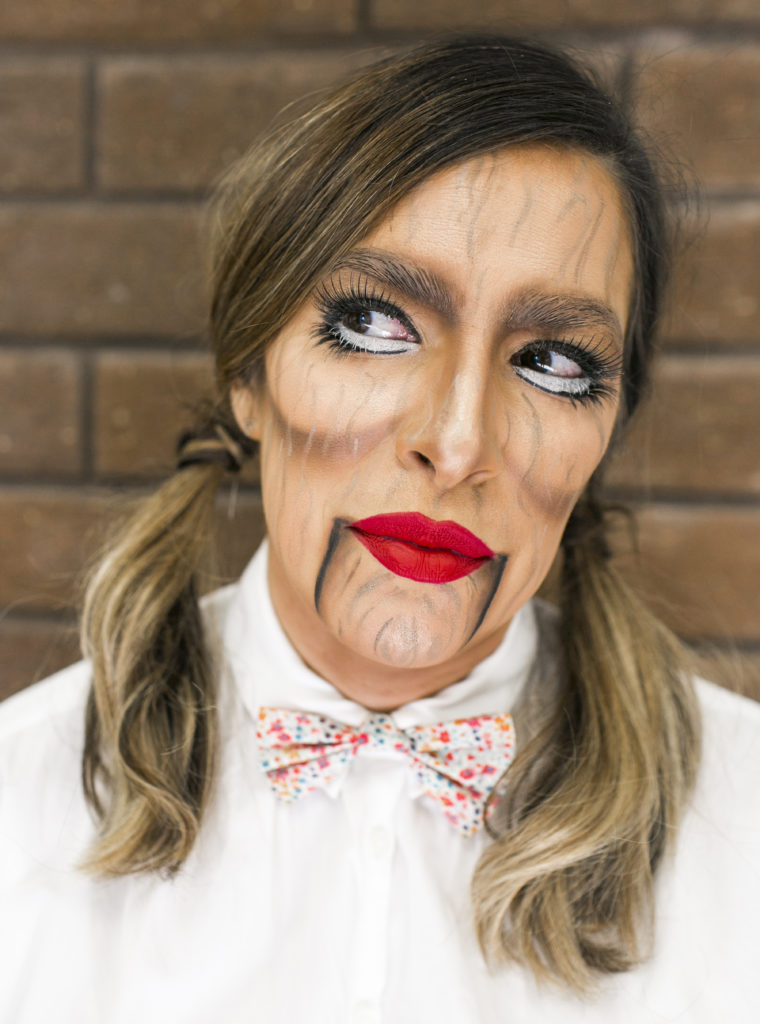 If you had a really adventurous client, what would be something you'd love to try for Halloween?
If I could do anything on an adventurous client it would be not only stop at the makeup but also do the hair and styling and than have a photoshoot based around that look. I never get enough pictures or good pictures that showcase the makeup. I like runway looks and avant- garde. The look isn't what matters necessarily but the face features and costume is what seals the deal. I eventually want to do all of Tom Burtons characters and than make up my own characters that other people want to reproduce. The creative wheel is always a good one to be on.

How long does the Halloween makeup take and how can clients book with you?
I book clients for Halloween starting as early as a year out. I like to have an hour and half to two hours per look. Sometimes more of it's more detailed. The best way to book me is through email tiana@tianaraeartistry.com.

Kirby – The Ethereal Goddess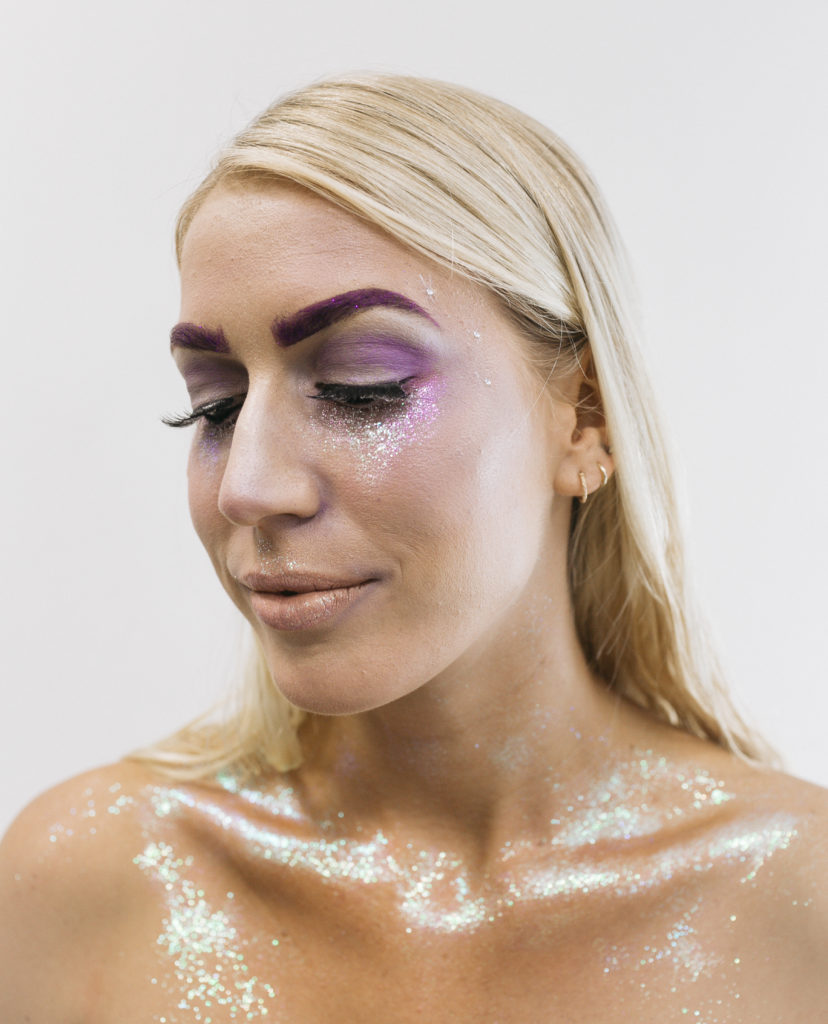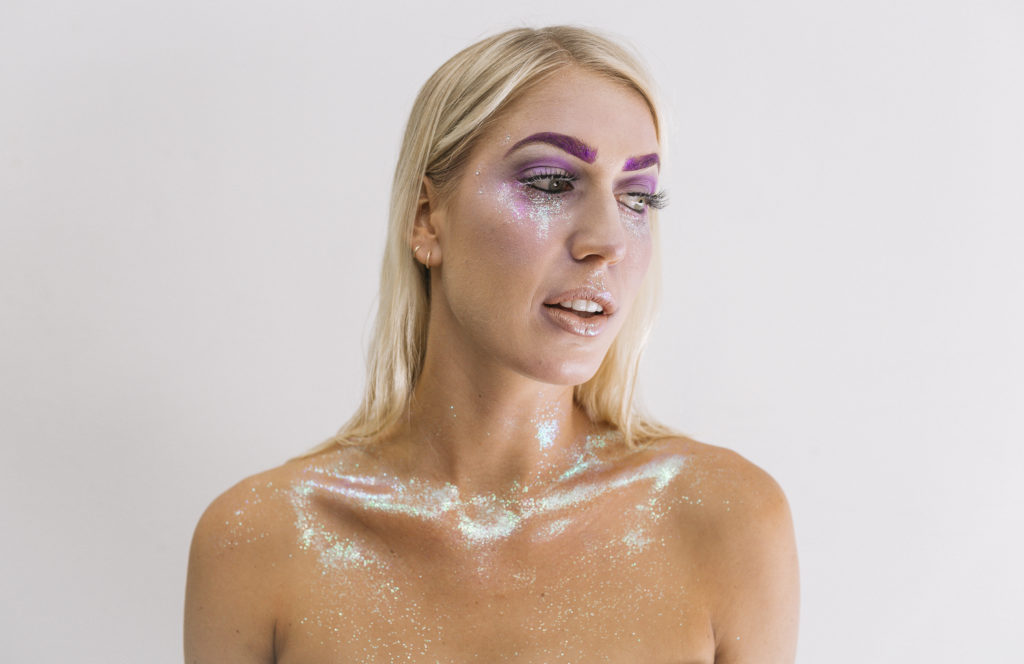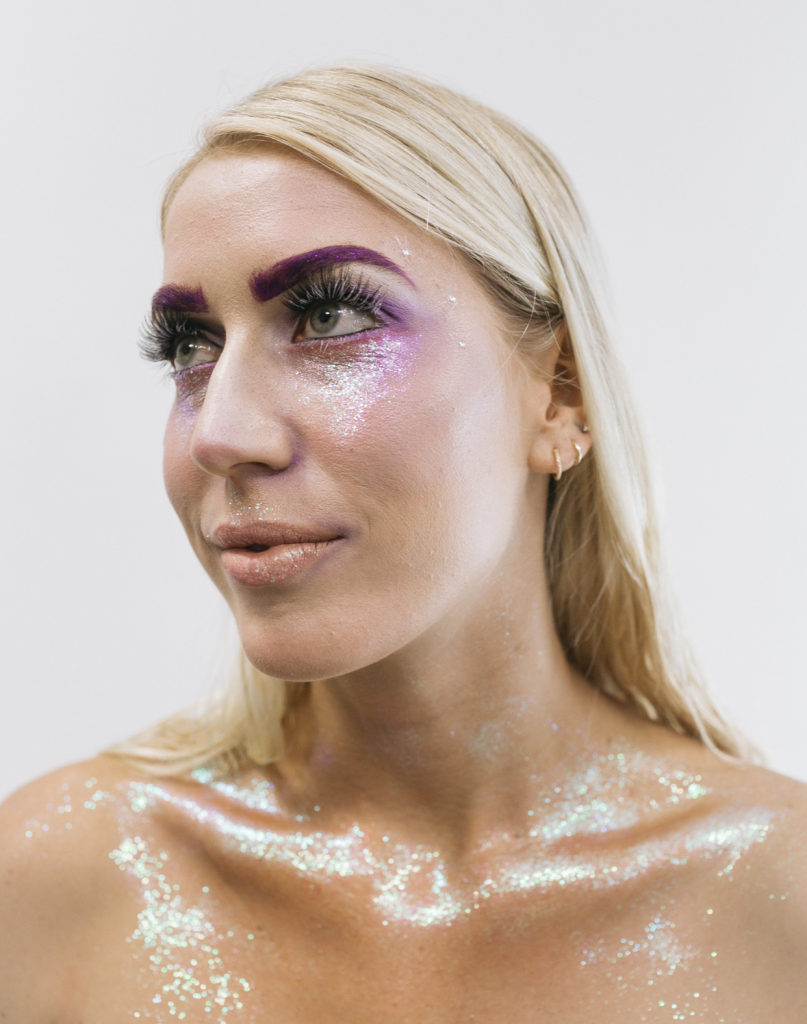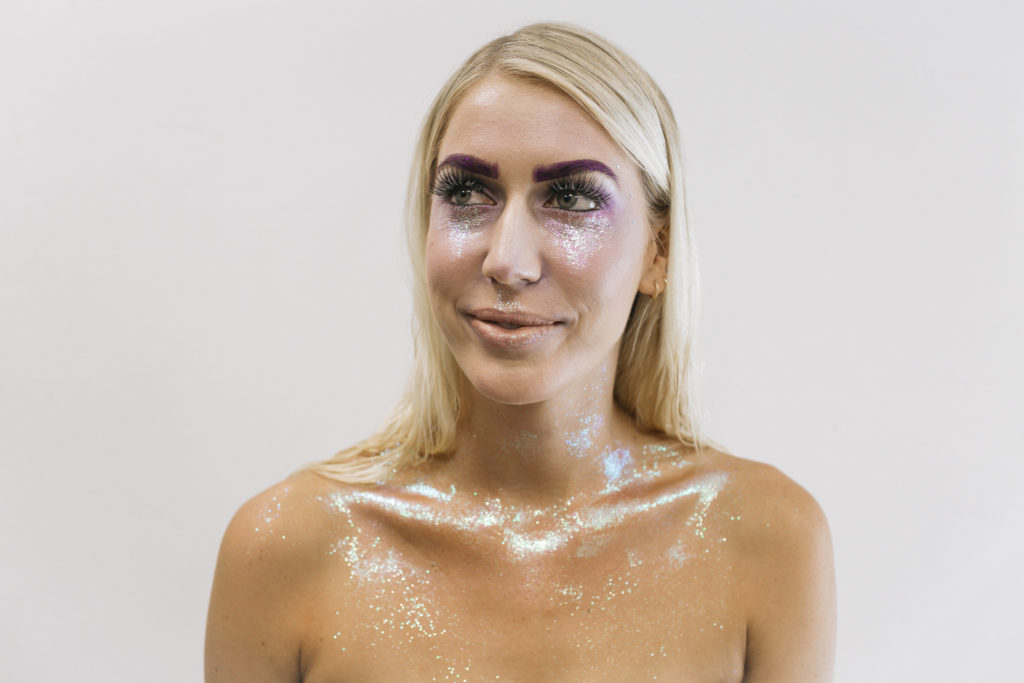 Thank you for sharing your talent with us Tiana! Halloween doesn't have to be just for the kids, we can get in on the fun too! Get more Halloween inspiration over on Tiana's instagram account.
More Halloween posts to come!!
xx
Jacquelyn