Okay, so you're probably going, "Is this like a Noxzema commercial or what?" But seriously, this is like a totally normal kid's party! That's right everyone, we did Clueless!! One of my favorite 90's movies, I mean there are a TON, but this one is up there! I will never forget going to basketball camp one summer and a girl at camp could recite the entire movie start to finish, haha! My sister and I still talk about that.
Well, we brought Cher, Dionne and Tai back together with an updated version for the kiddos! So get ready, we are going full 90's full Clueless right now! Ugh, AS IF!!!
Photos by the talented Jessica Lynn Photography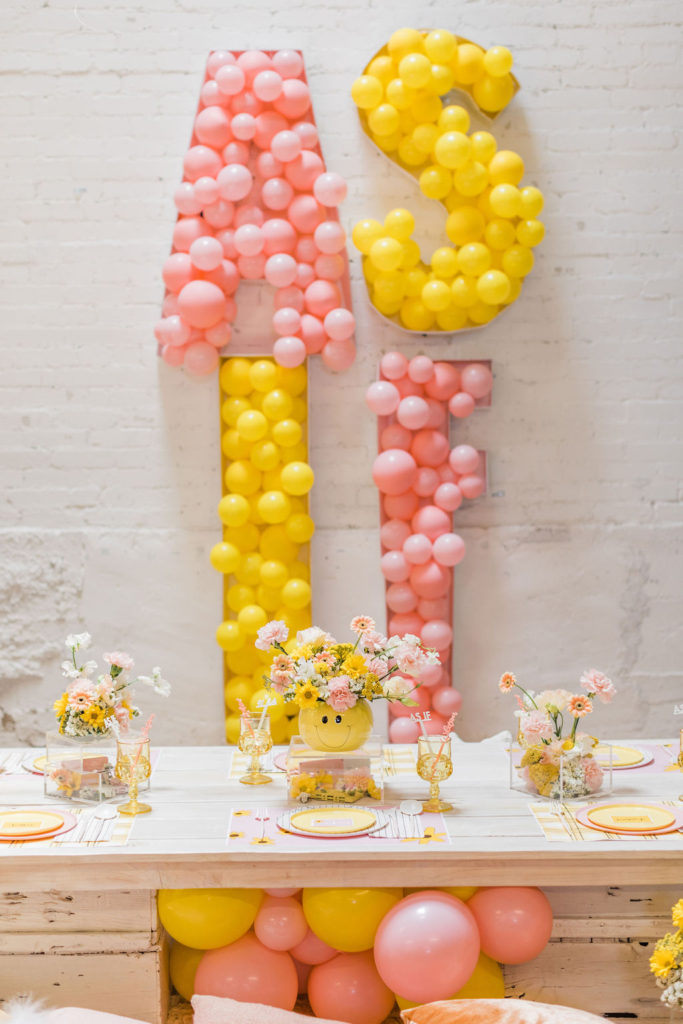 Gotta kick it off with an awesome invite from my gal Meghann Miniello. A fellow Clueless lover and we can both agree that Paul Rudd is so dreamy!! You gotta read the entire invite because I am obsessed. Just a few of our favorite Clueless quotes in there! You may see a lot of pics of this one, because I love it so much.
And our flat lay on that Chasing Stone wouldn't be complete without the cute stir sticks from Proper Letter and those amazing cassette tapes from our florist Bottles & Blooms – more on those later…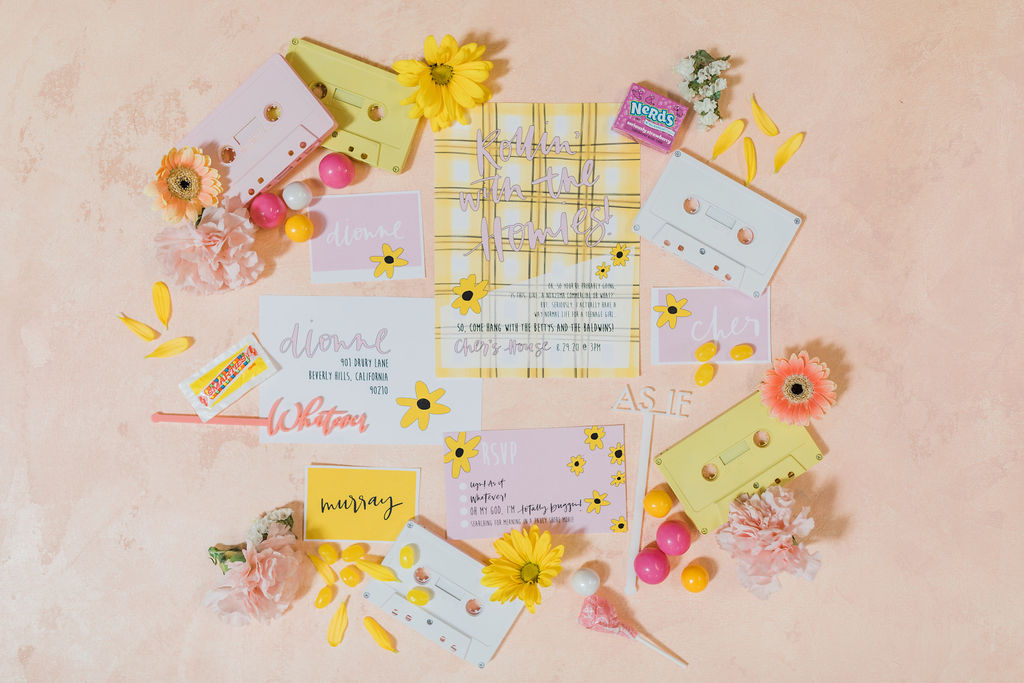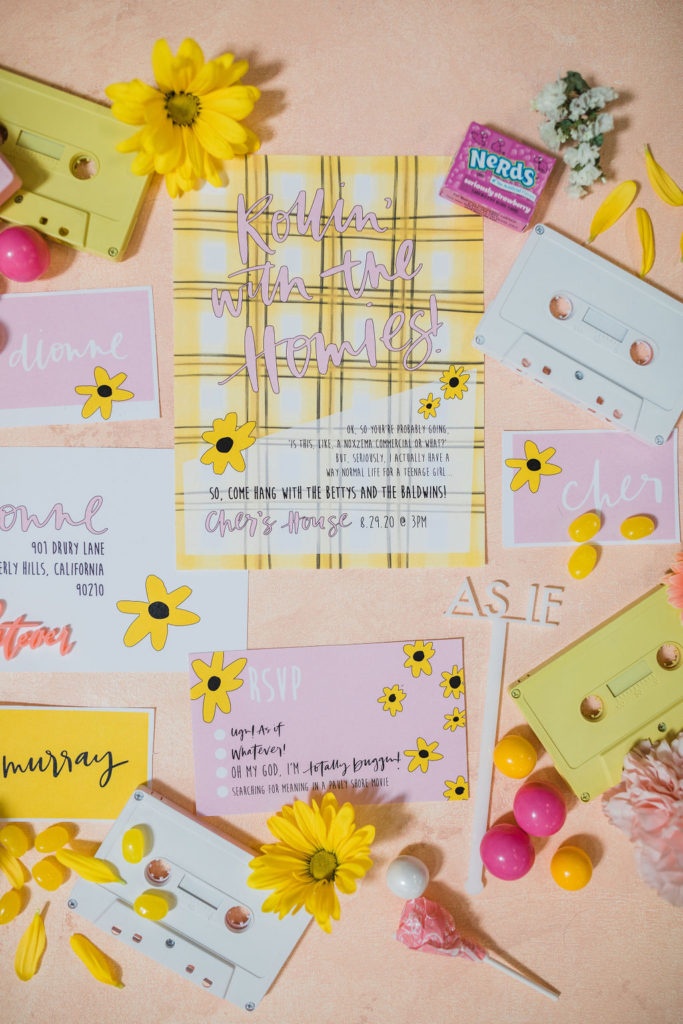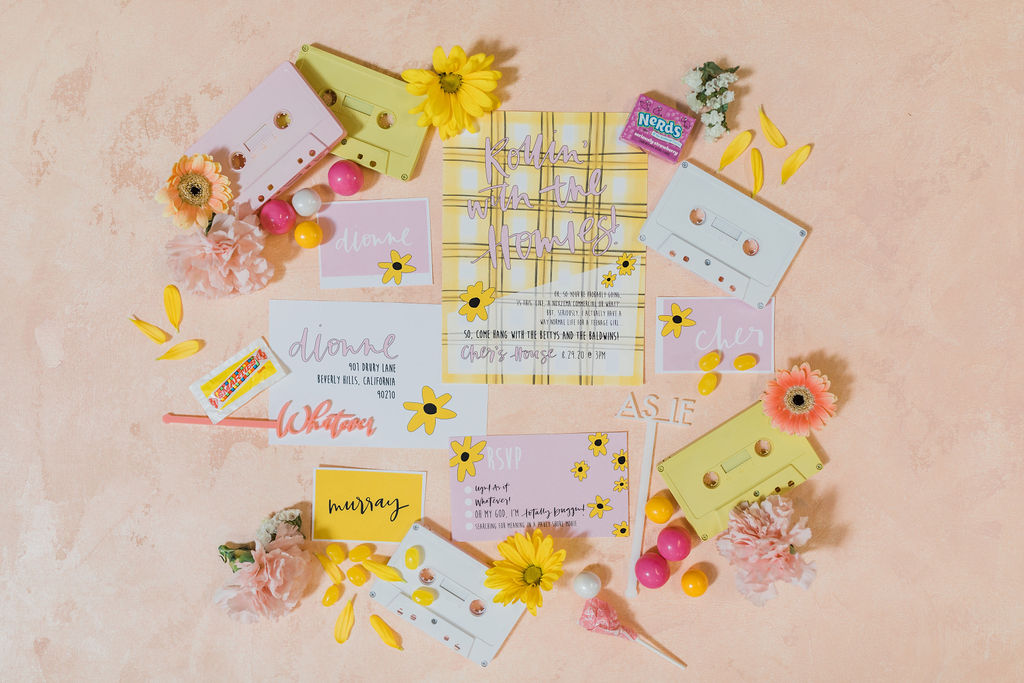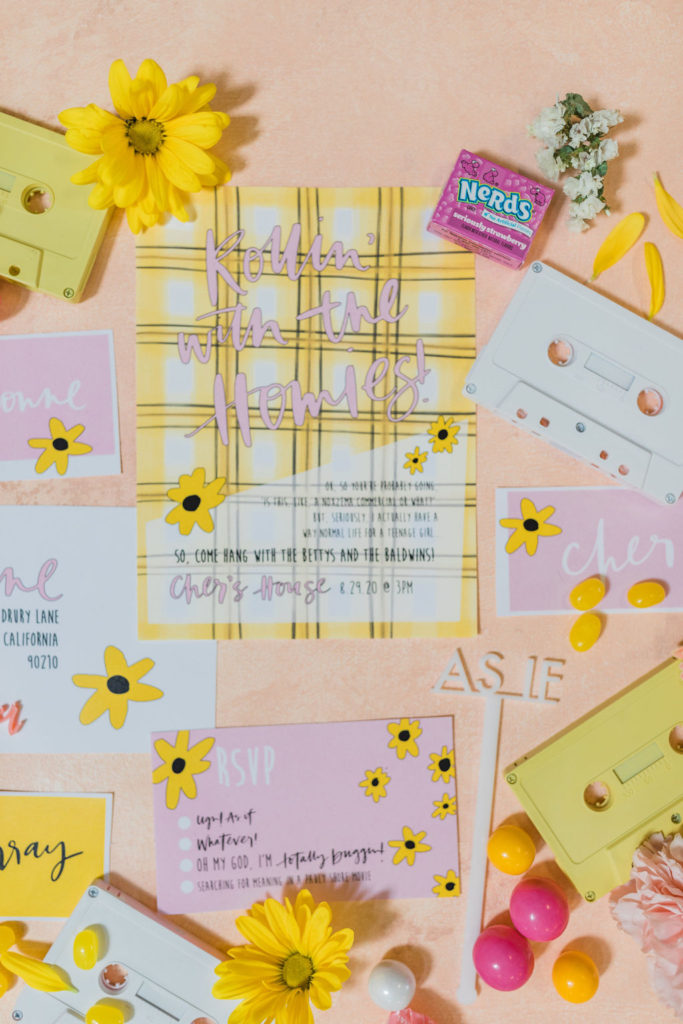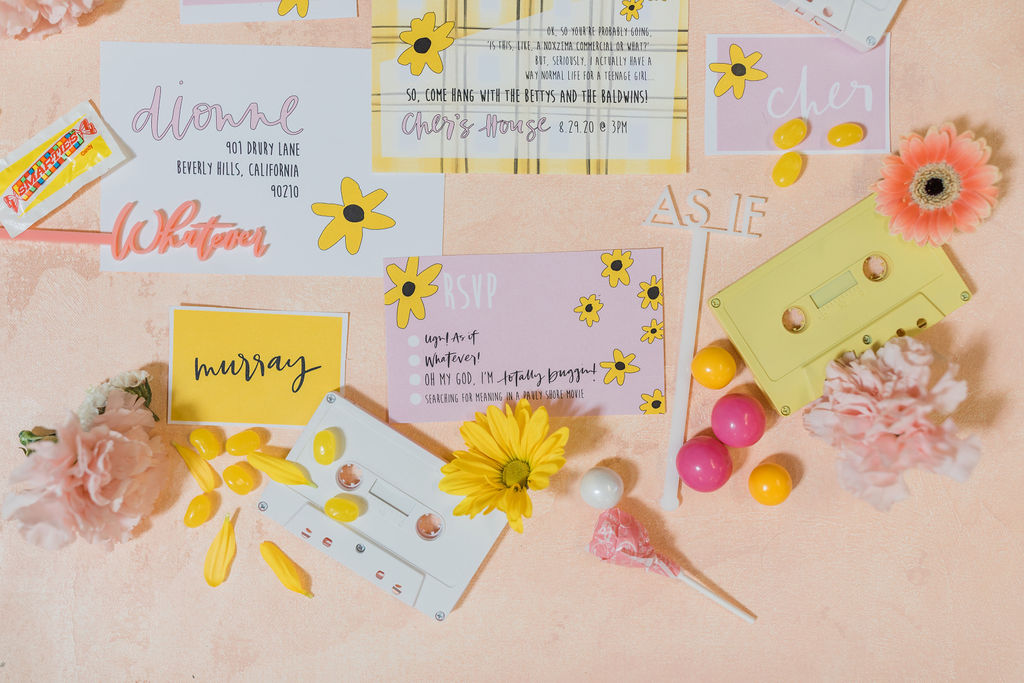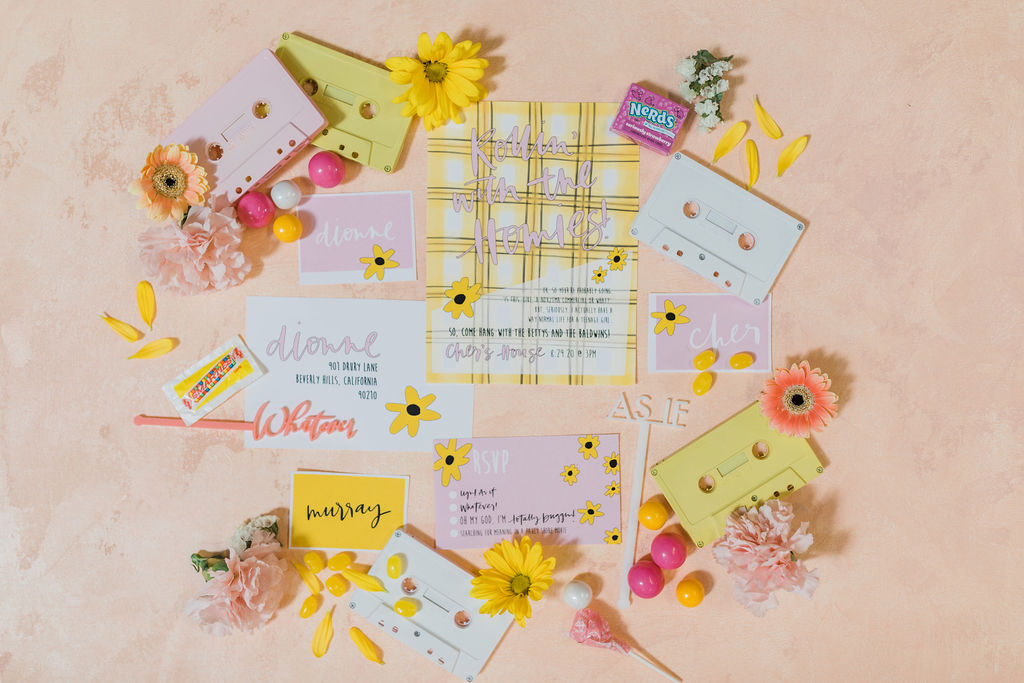 Now, back to our set up!! Our friend Ellen from The Pop Shop put balloons in Creative Heart Studio's letters and it was the perfect backdrop for this party. AS IF – the quintessential Clueless catchphrase needed her moment! I went with pinks and yellows on this shoot as it reminded me of Cher's classic plaid outfit.
The low table, pillows, rug, and dresser in the background are all from Sweet Salvage Rentals. I think I love these low tables with colorful pillows more than the cute little kid's chairs – but it's a toss-up! And I really love how The Pop Shop added balloons under the table as well! SO fun!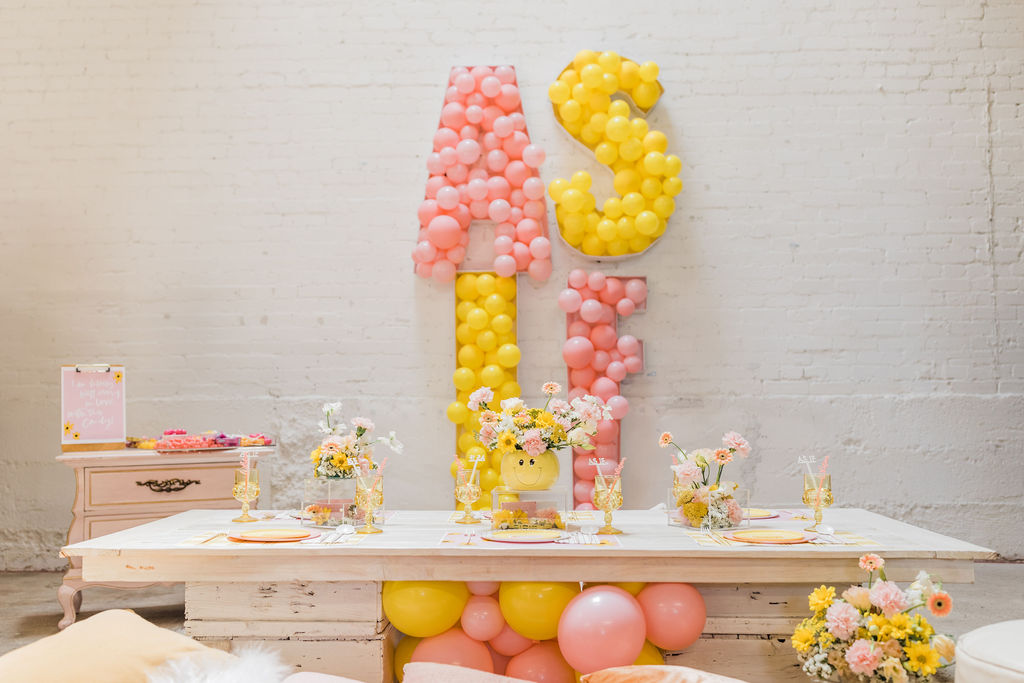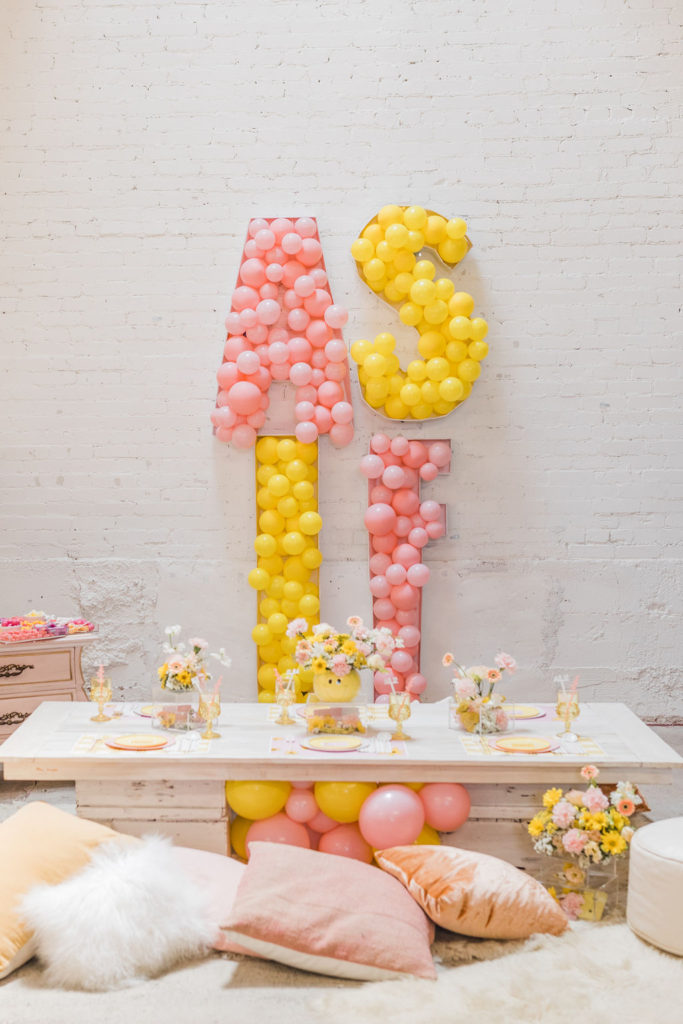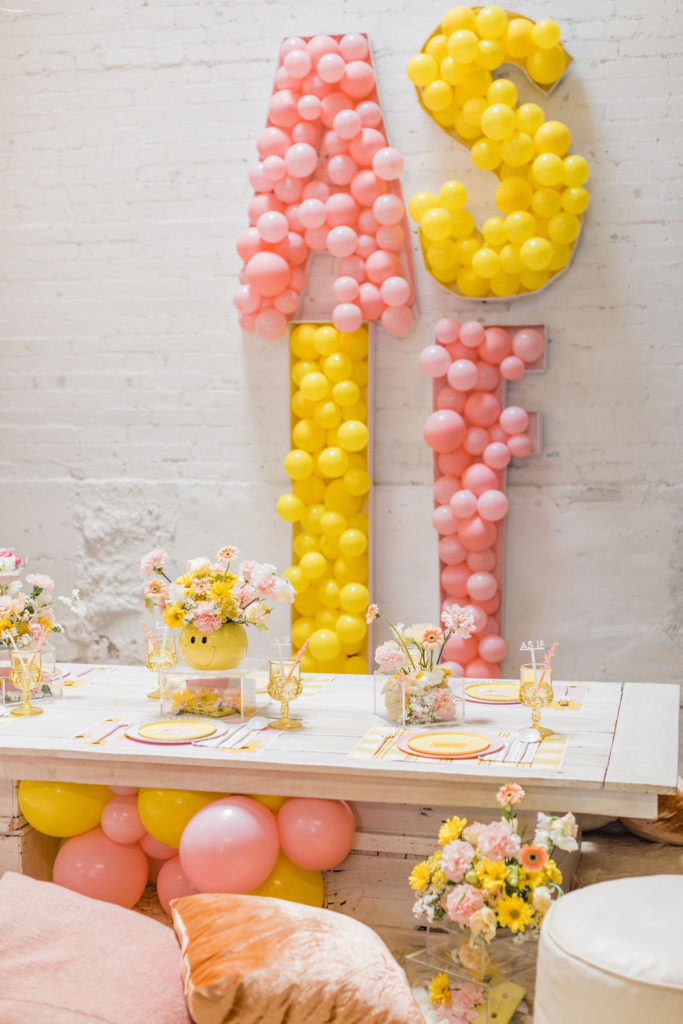 Can we talk about these flowers?! Bottles & Blooms really blew my mind with these PERFECT 90's florals, you guys!!! And that cute little happy face vase?! I die!! My 90's heart just popped right out of my chest when I saw that smile.
They placed the vases on top of acrylic stands with cassettes and florals inside. And you know we had to have daisies, they were THE 90's flower!!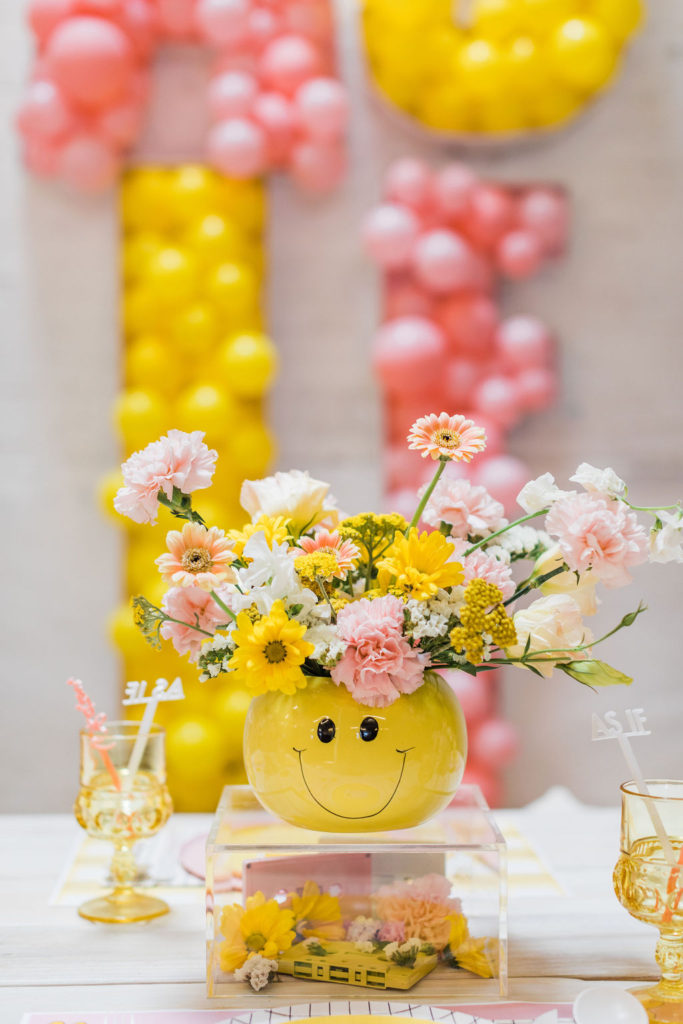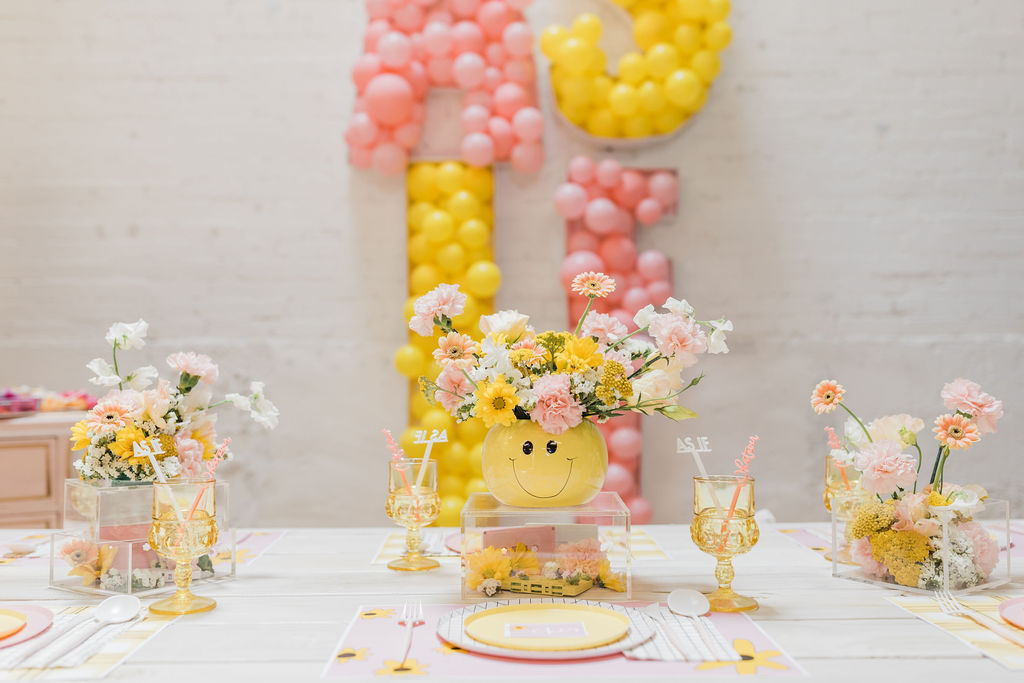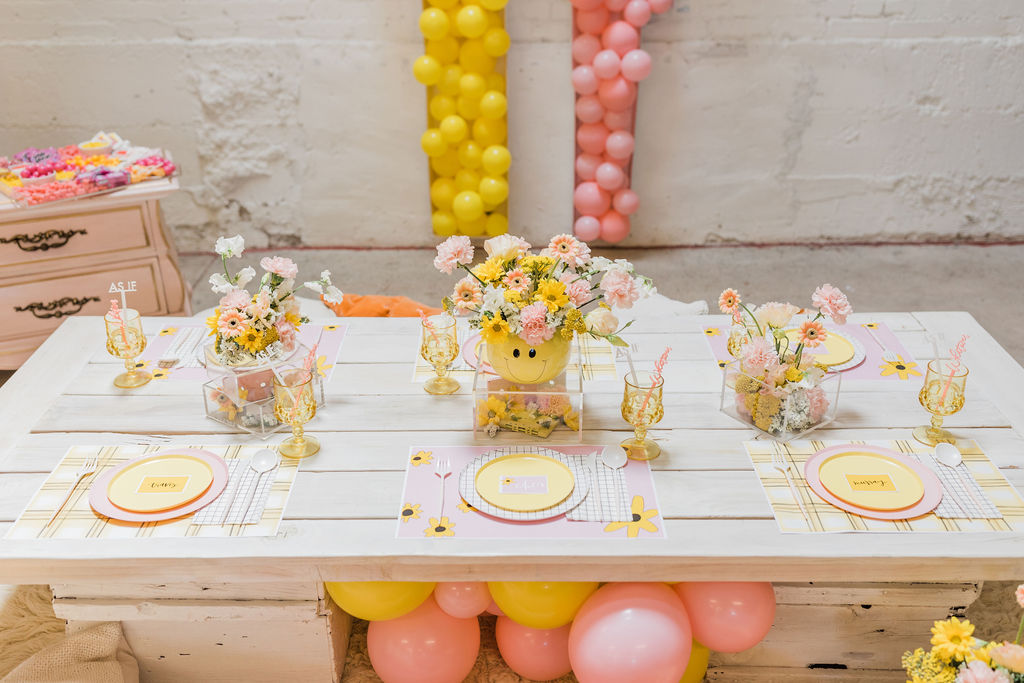 Each place setting had a fun placemat designed by Meghann Miniello. We did pink with yellow daisies and that amazing plaid I mentioned before. All of our favorite Clueless characters were there, my favorite was Murray, how about you?!
The plates are from Oh Happy Day and I thought they were perfect for this!! The simple black and white check with the pink & yellow – LOVE!!! I linked it all at the bottom of this post for you to shop!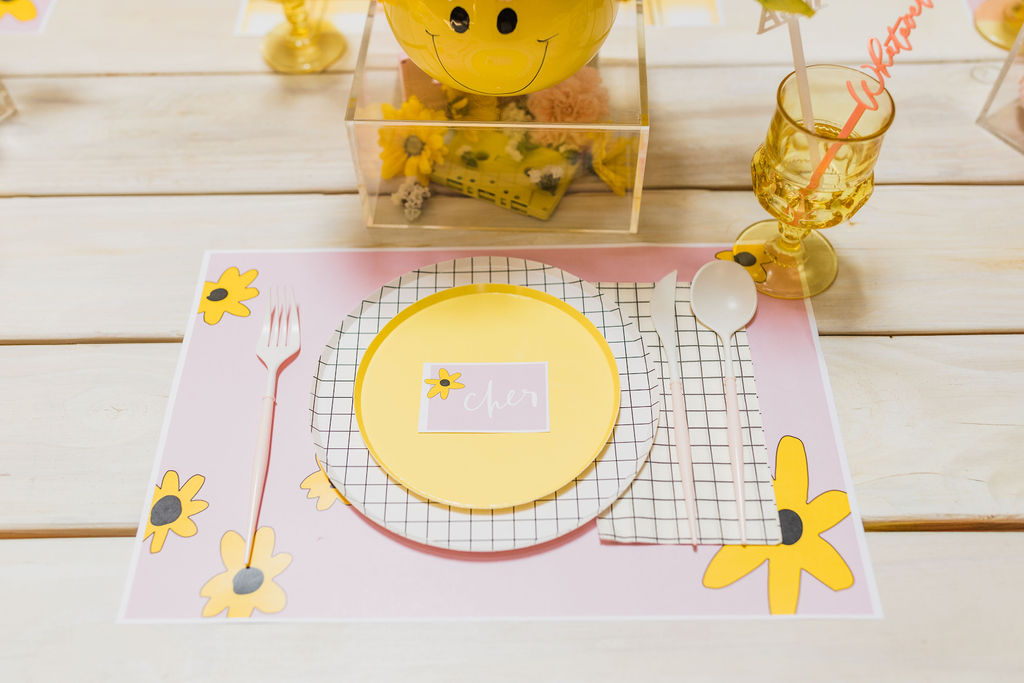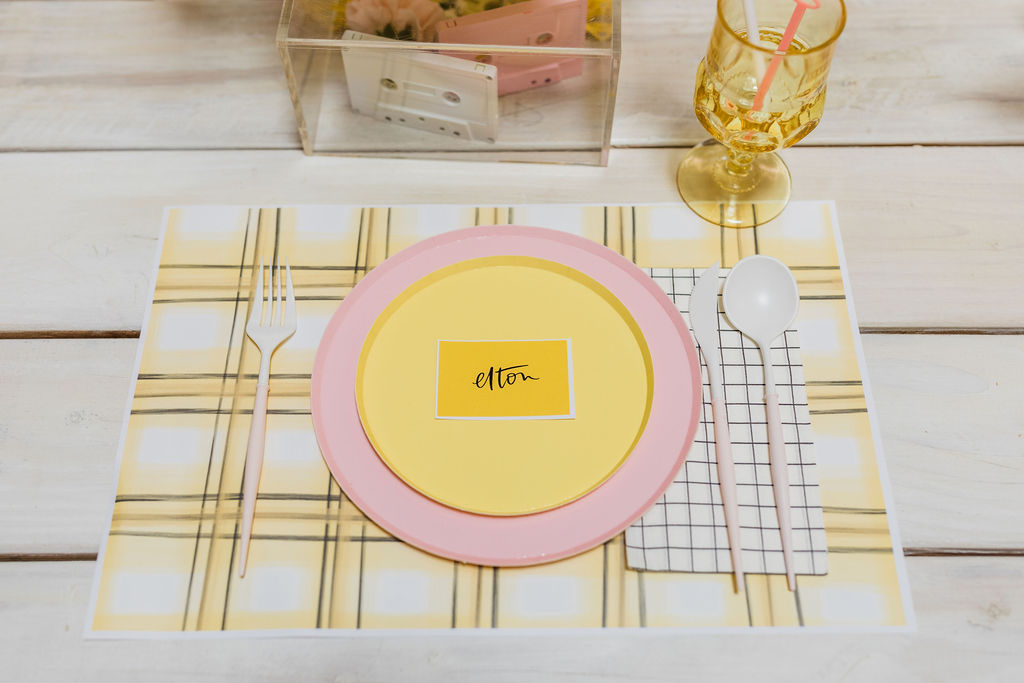 So many amazing details!! Like these stir sticks from Proper Letter that look oh so pretty in Cherished Rentals yellow glassware. And of course all the pretty florals by the Bottles & Blooms babes!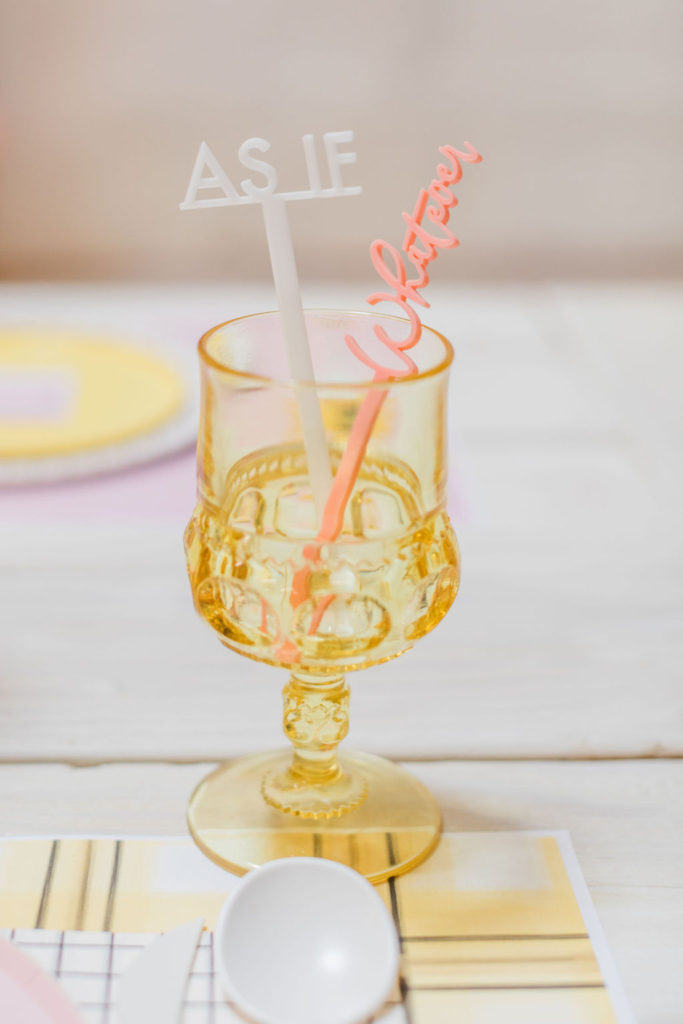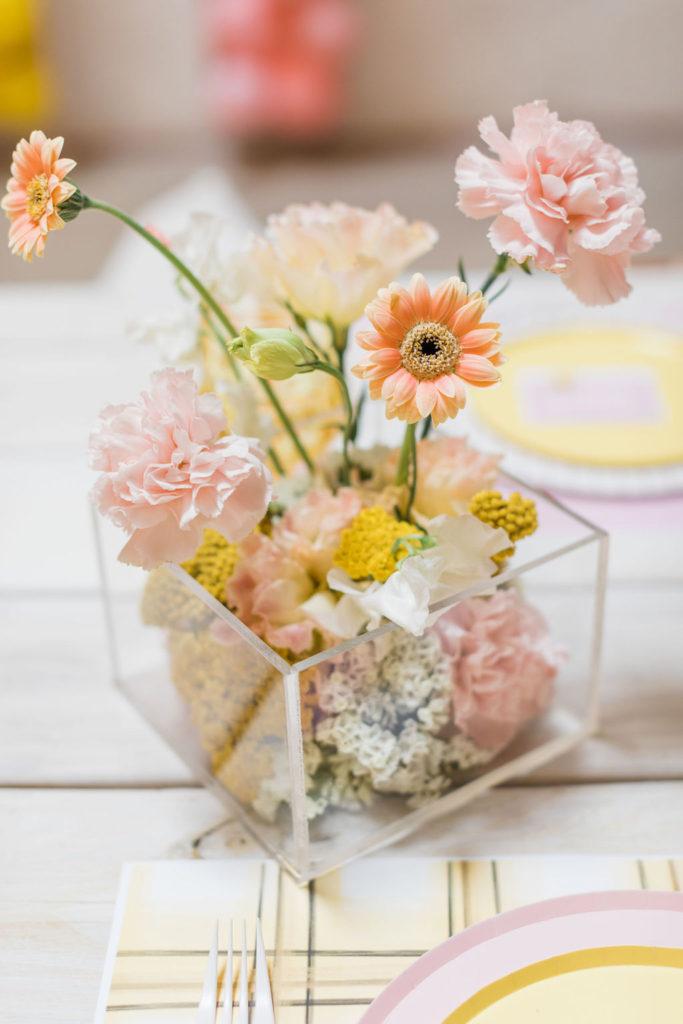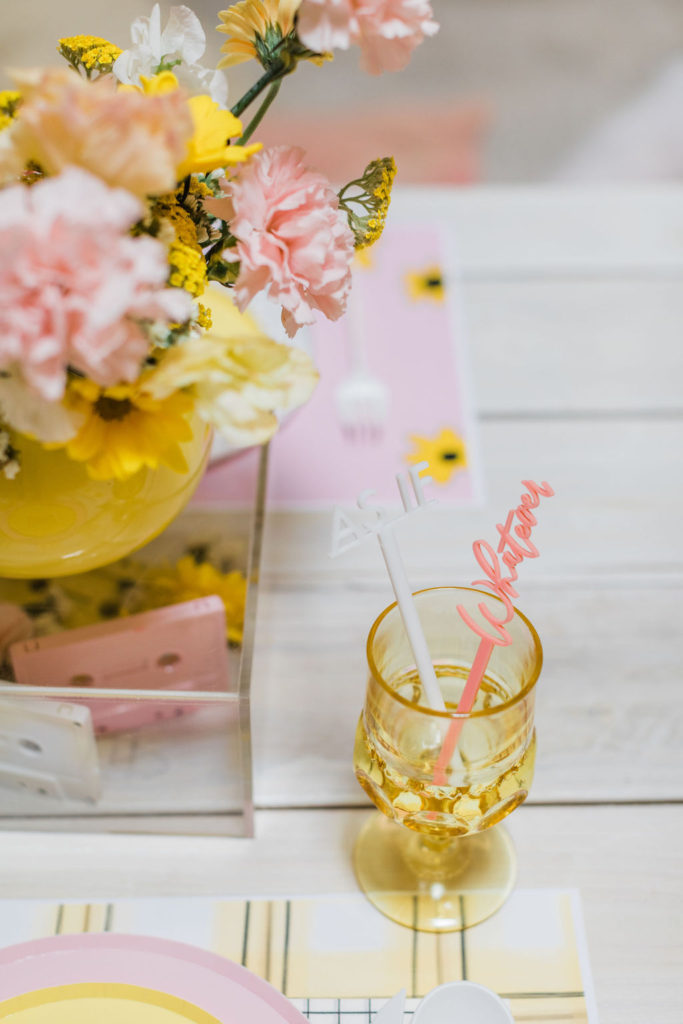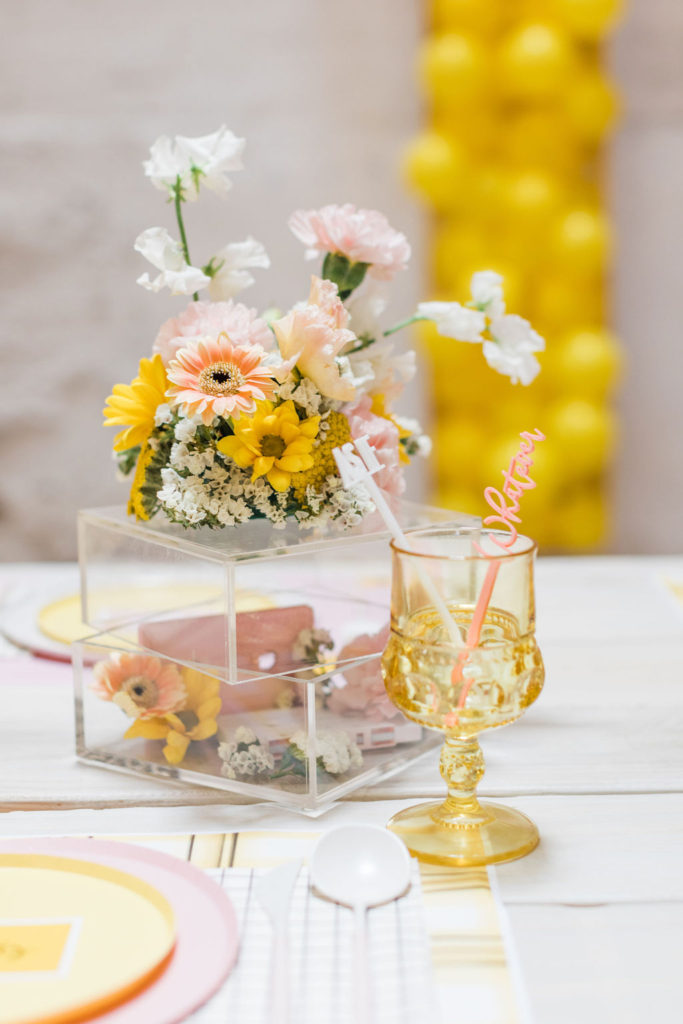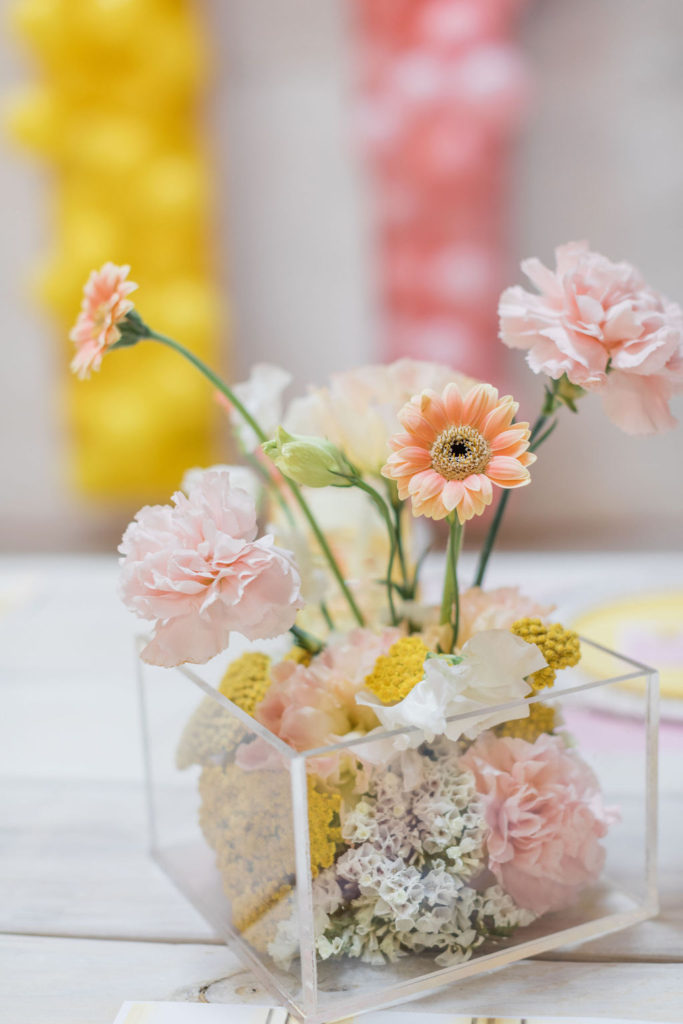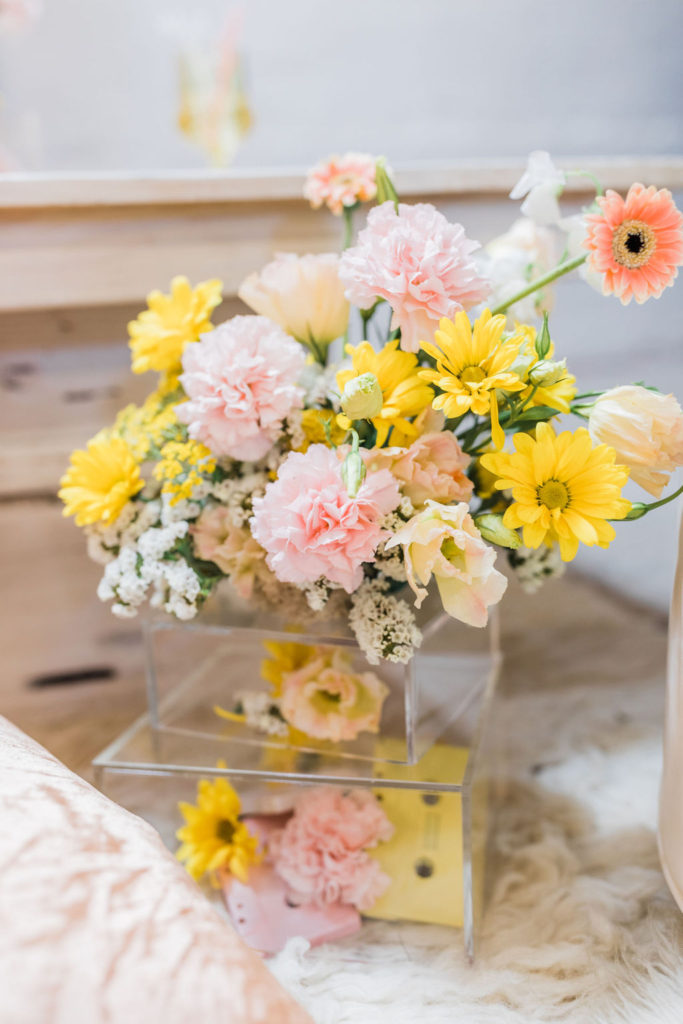 How good is this table?! I love those pinks and yellows! Literally one of my most favorite color combos ever!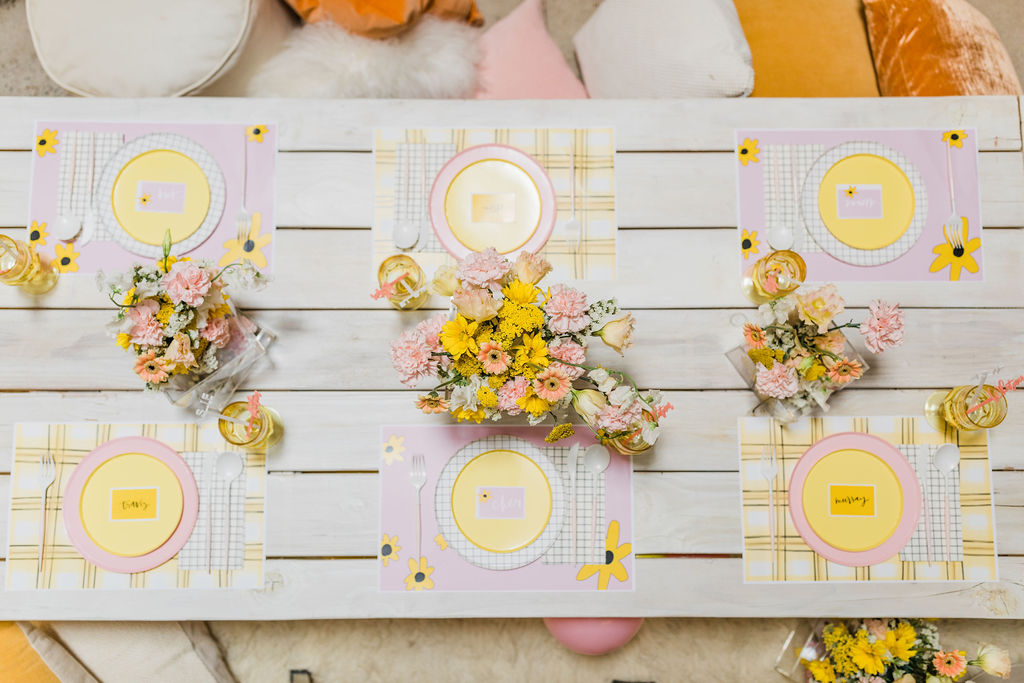 Gotta show more love for these letters from Creative Heart Studio! I am sure you've seen them around but if you haven't she has all the letters, numbers and so many fun shapes to play with for parties. If you can believe it, this was our first time using them and I was so excited to do it!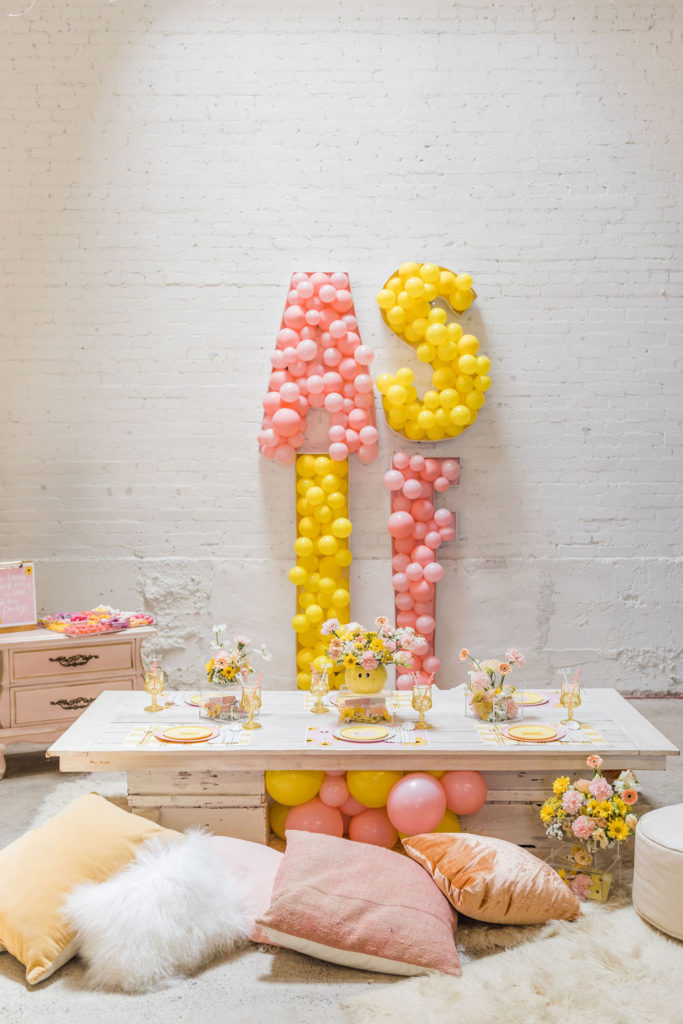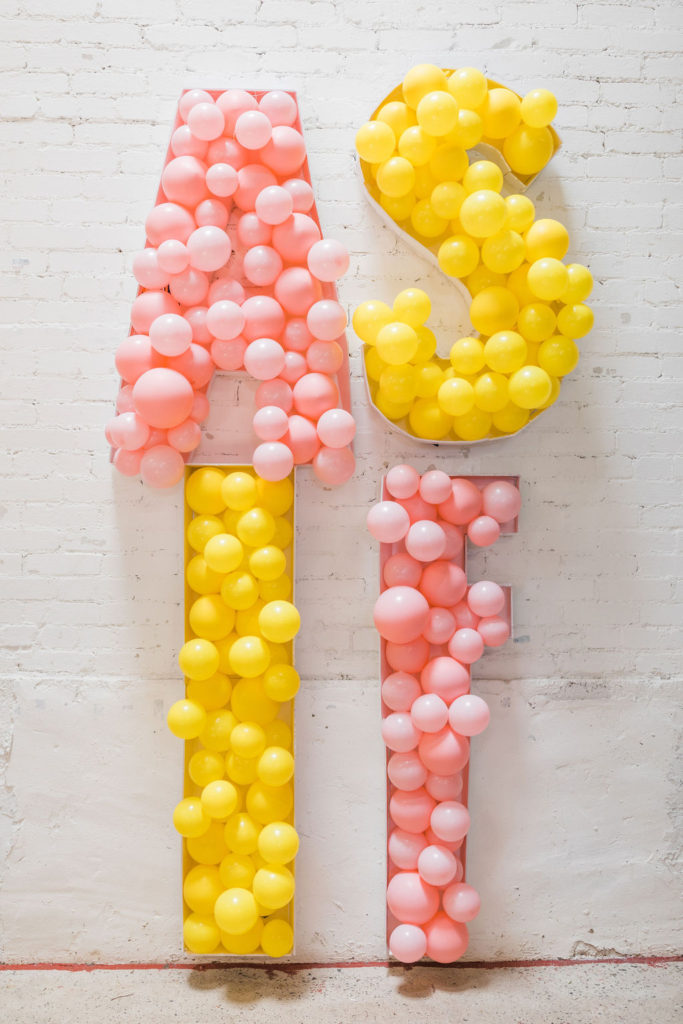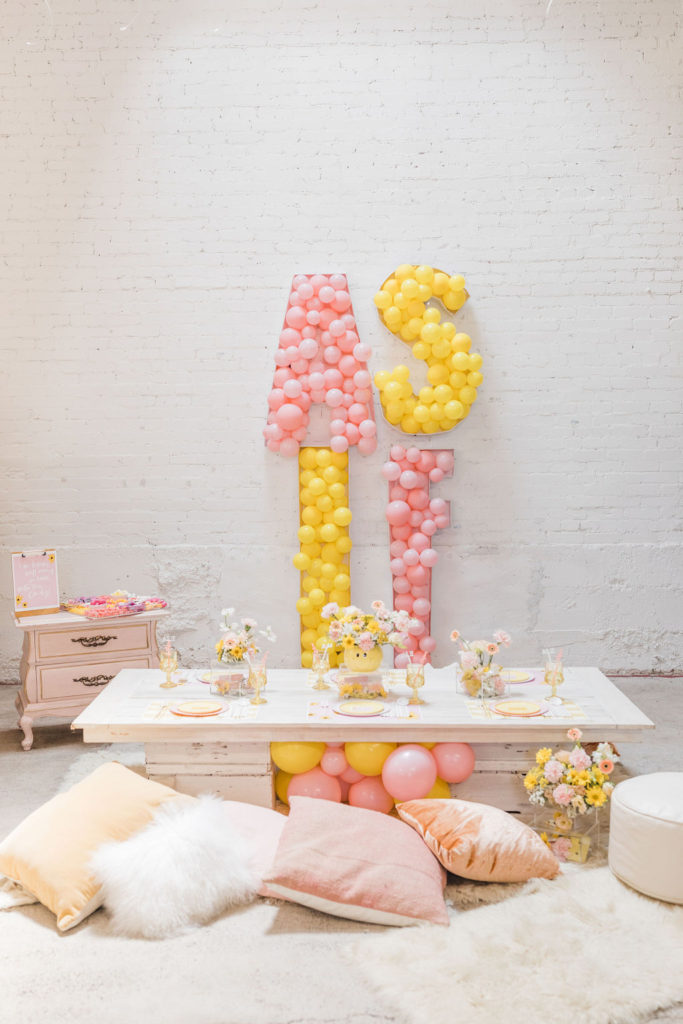 On top of that pretty little Sweet Salvage Rentals dresser is the candy mother load!!! Every little kid's dream made by Bottles & Blooms – 90's style!!! And as Cher would say – I am totally butt crazy in love!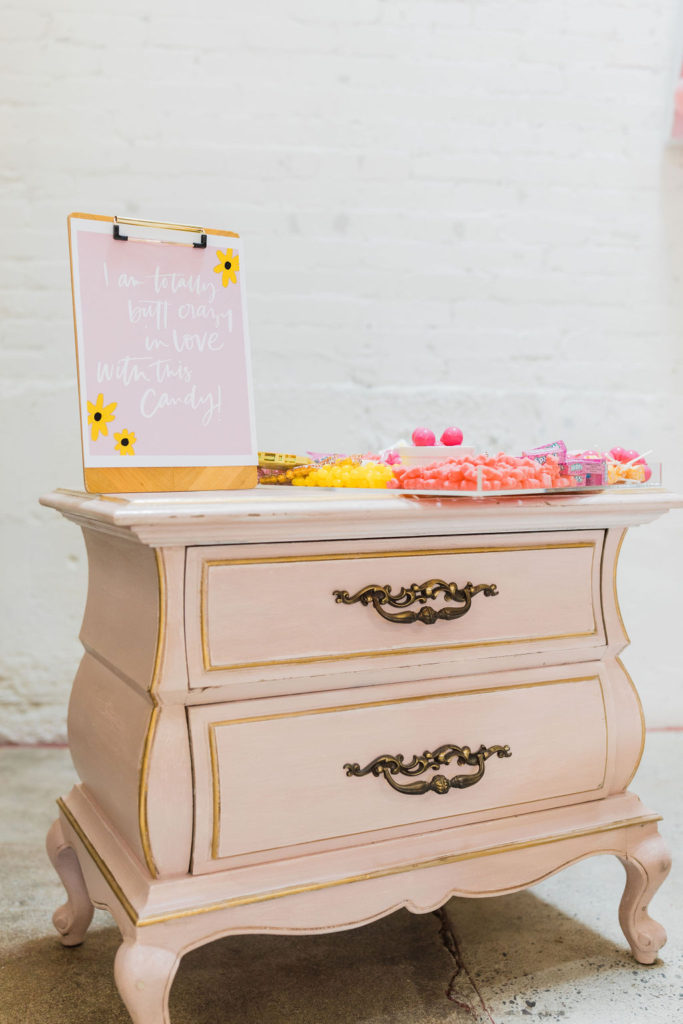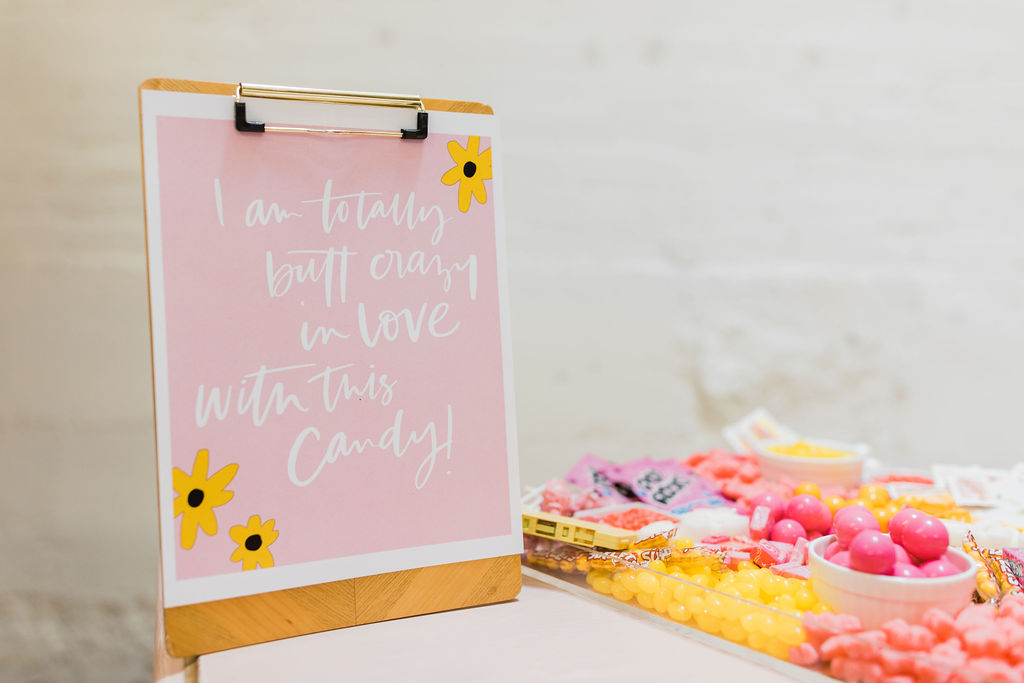 Can you even?! The colors are perfection and ALL that candy has me super nostalgic!!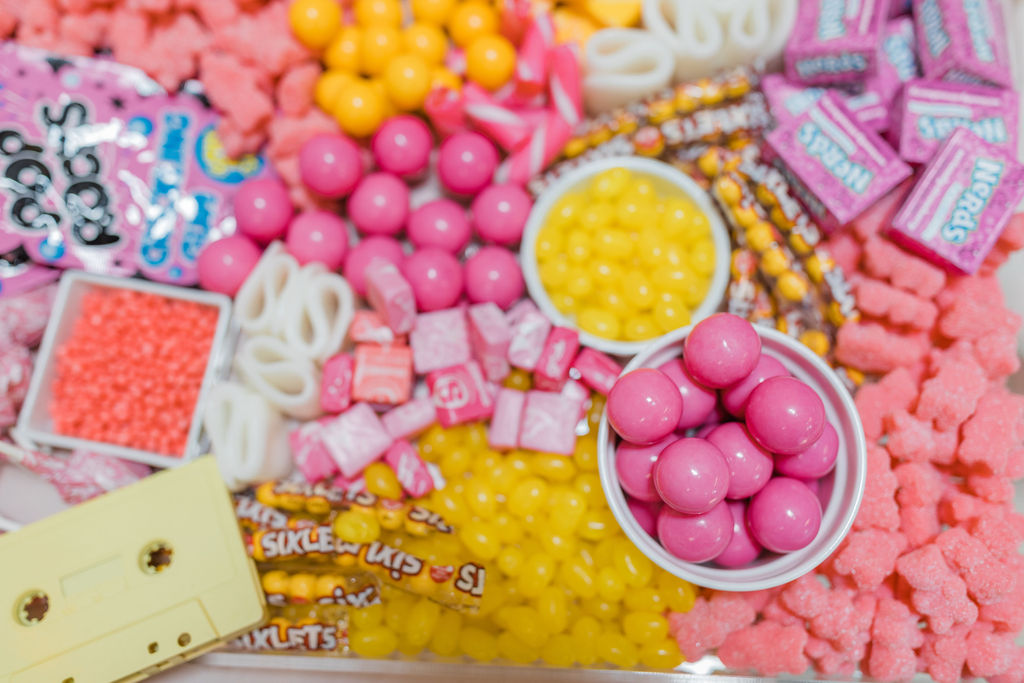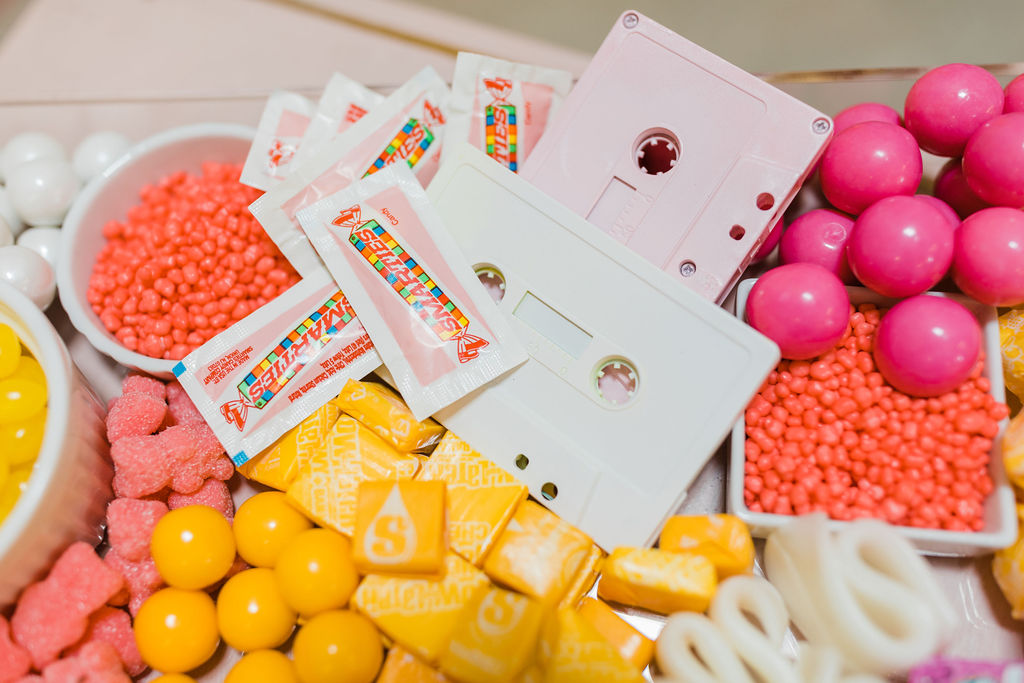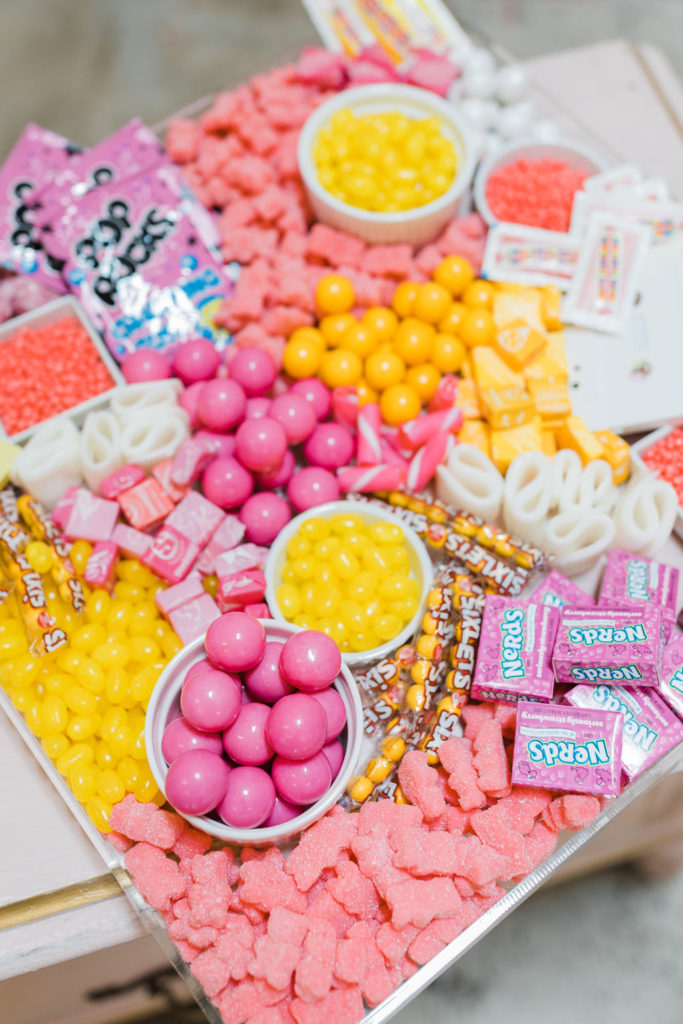 There's Cher & Dionne! Best friends forever!!!! Omg, I am totally buggin' these girls are too cute! They were styled by my dear friend Carissa – who is neither a fashion victim nor ensembly challenged. She owns The Daydream Republic and the girls are decked out in her accessories!! Don't you love how all the 90's trends are back?!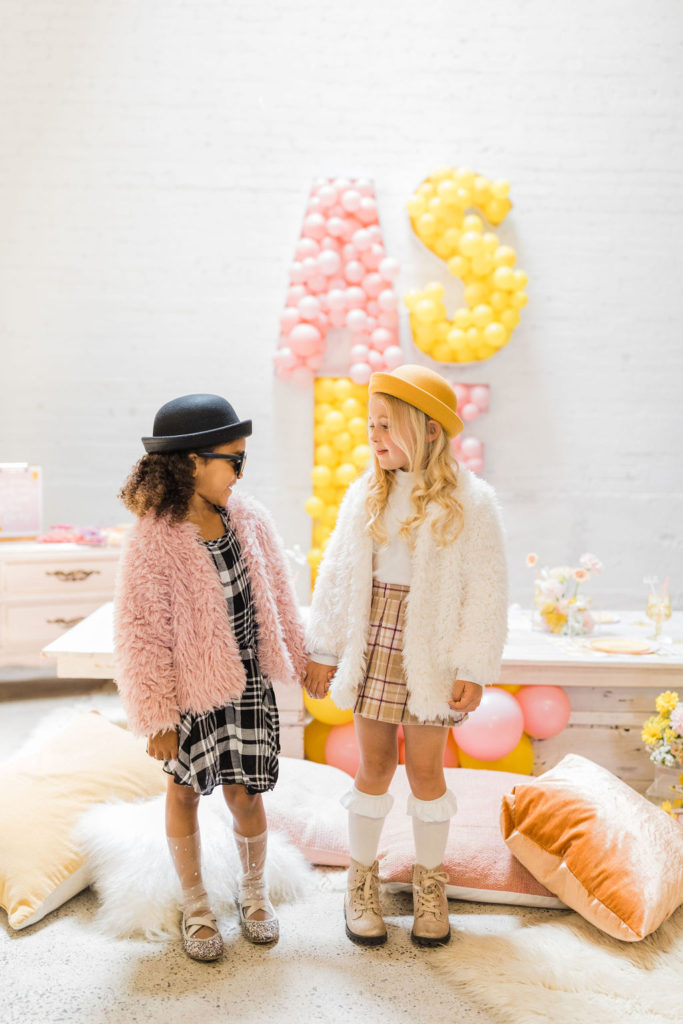 You guys, Dionne was feeling herself and I am HERE FOR IT! She is too much!!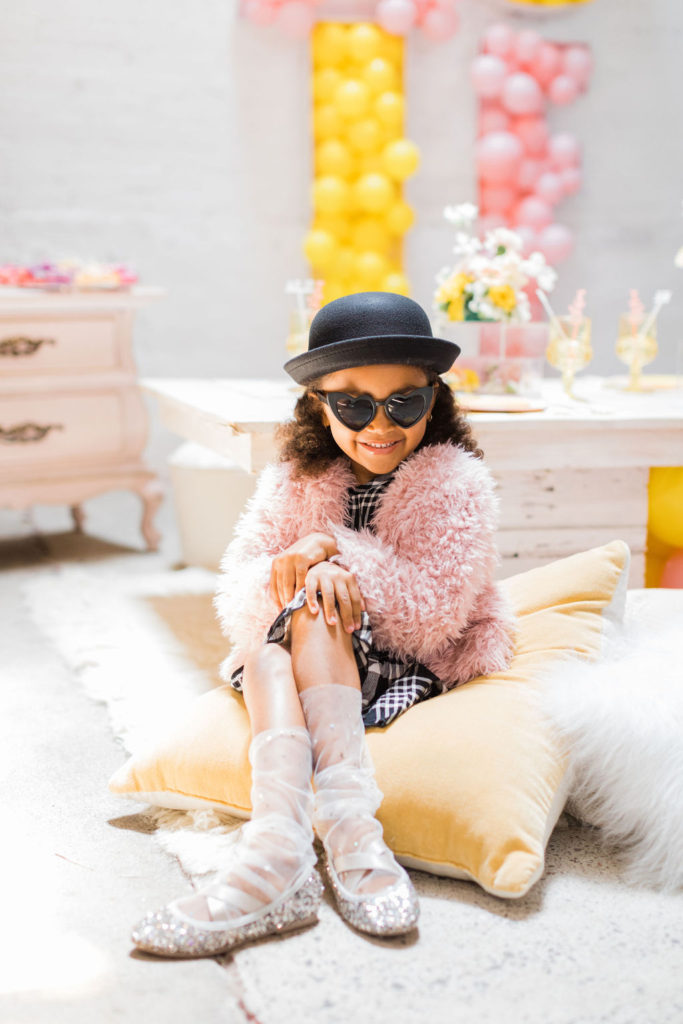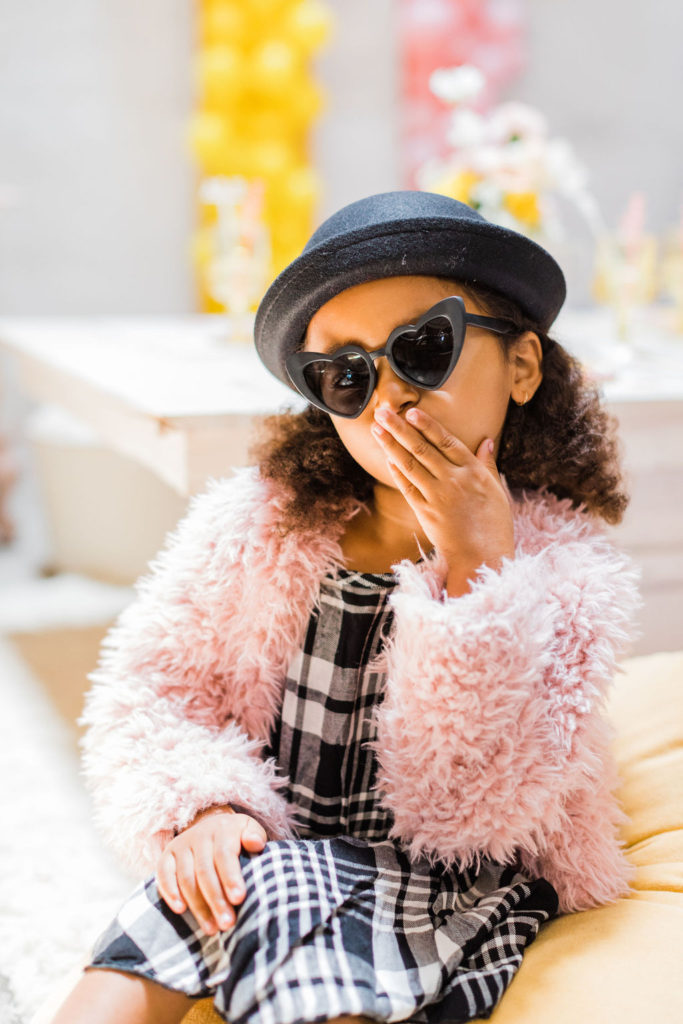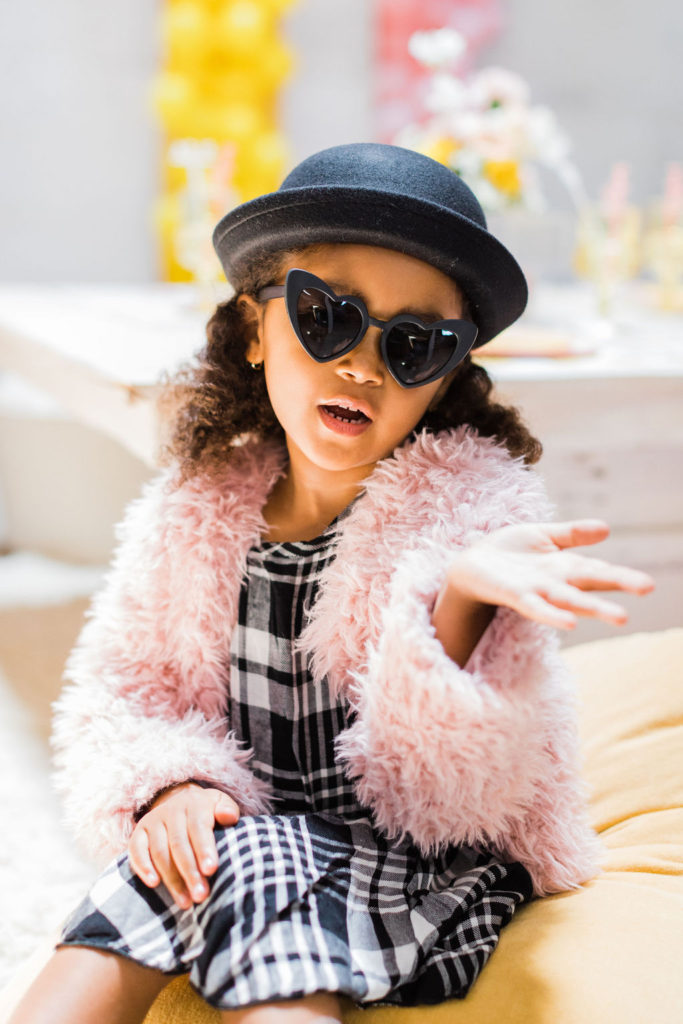 And of course our sweet Cher! Her and Dionne are best friends because they both know what it's like for people to be jealous of them – obvi!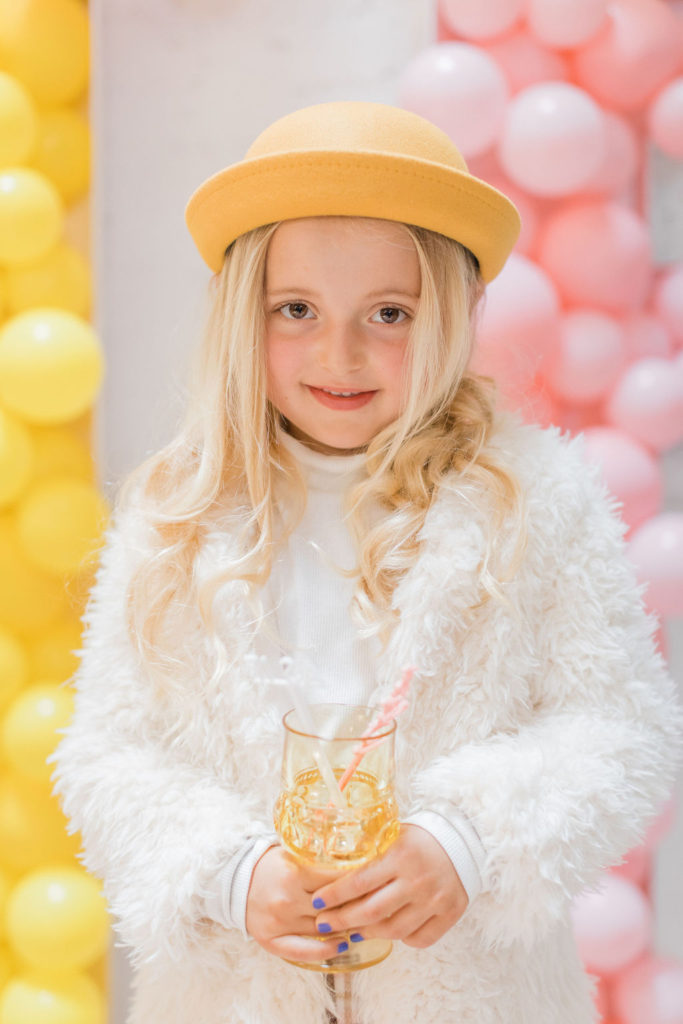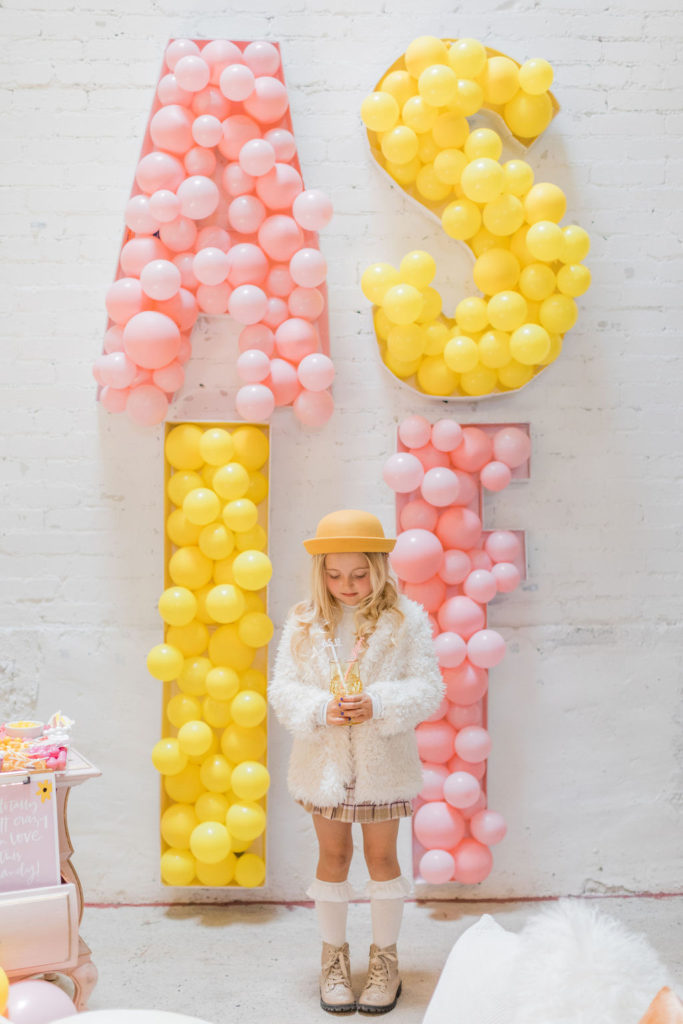 Whatever Tai!! That was way harsh!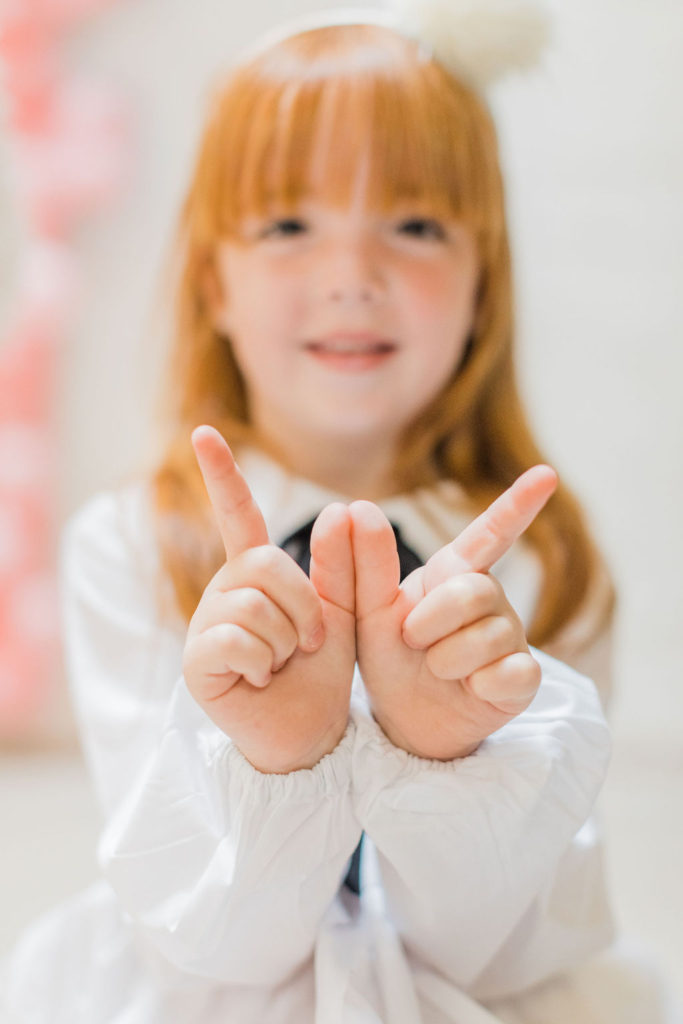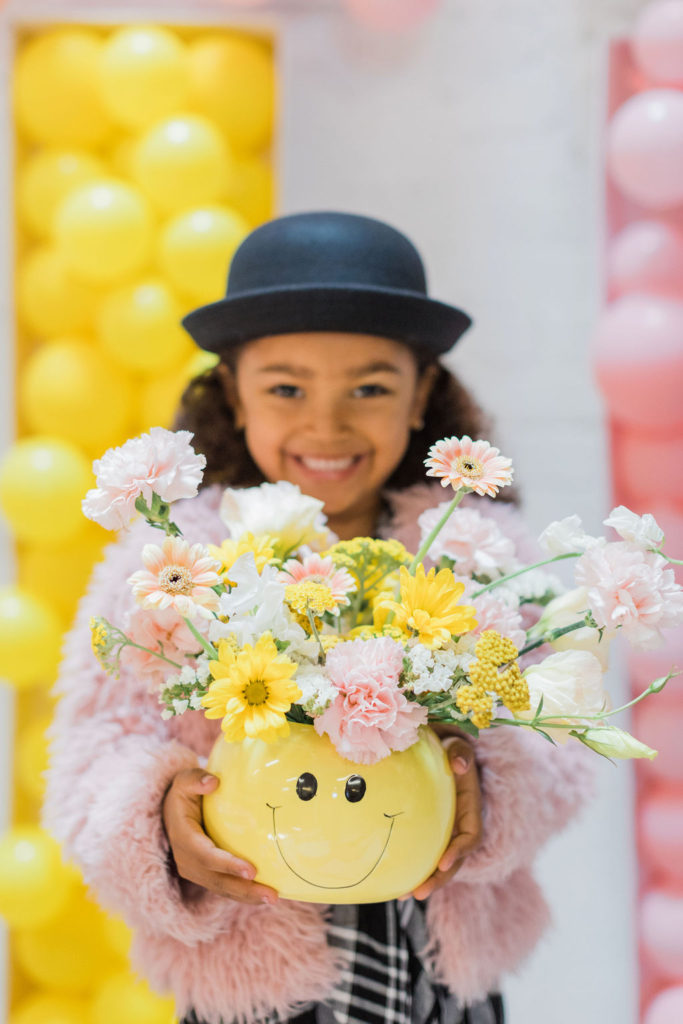 We had to try and recreate this classic Clueless photo!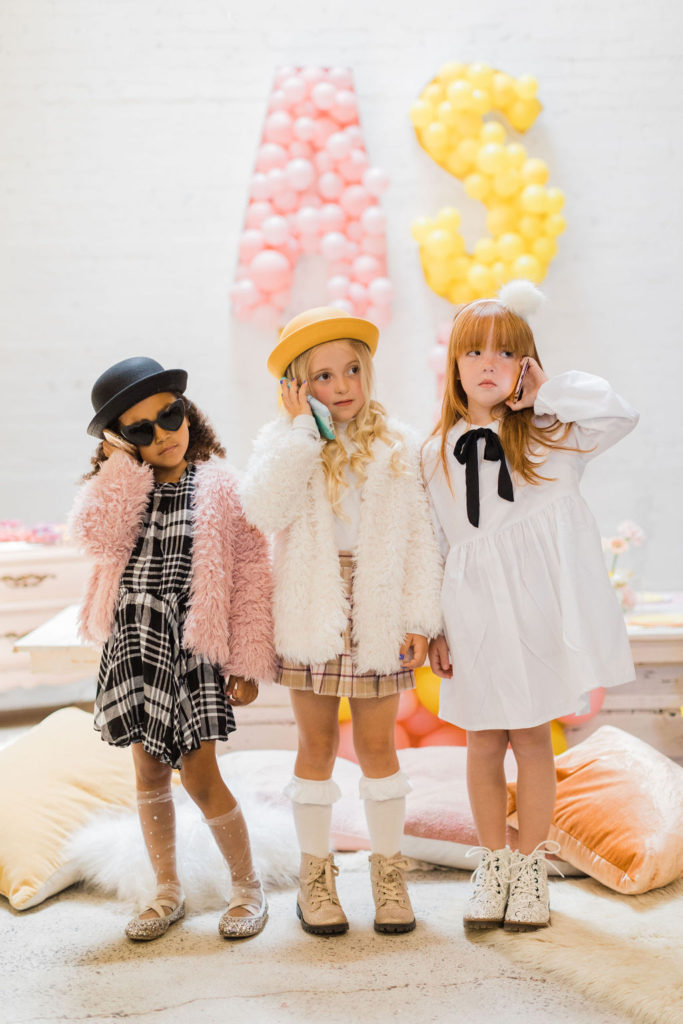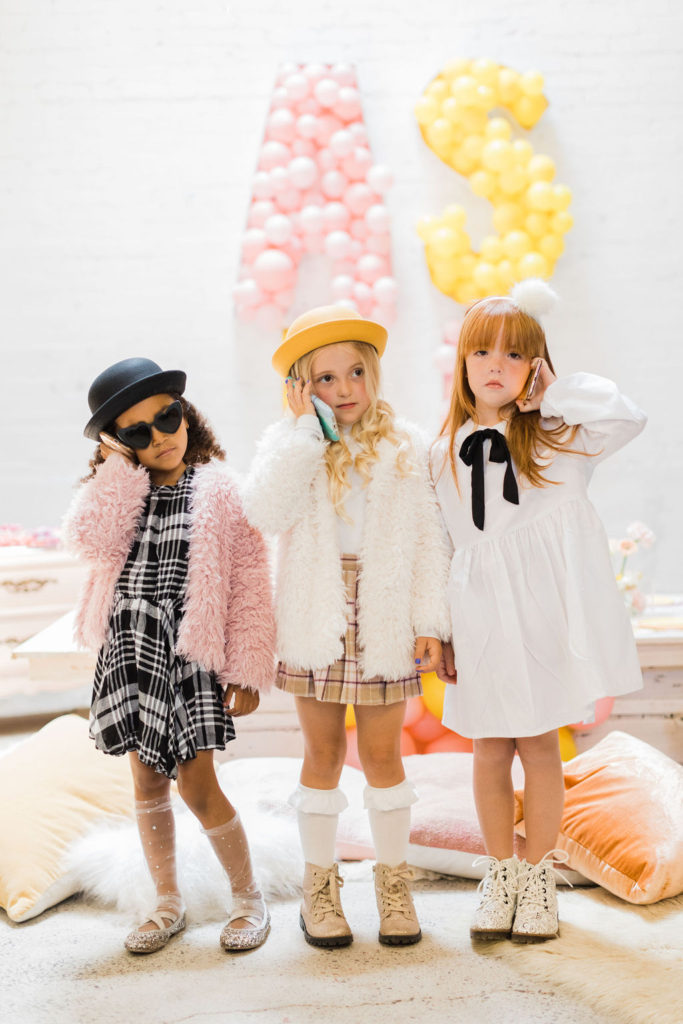 So much cuteness!!! I hope you guys are loving it as much as me!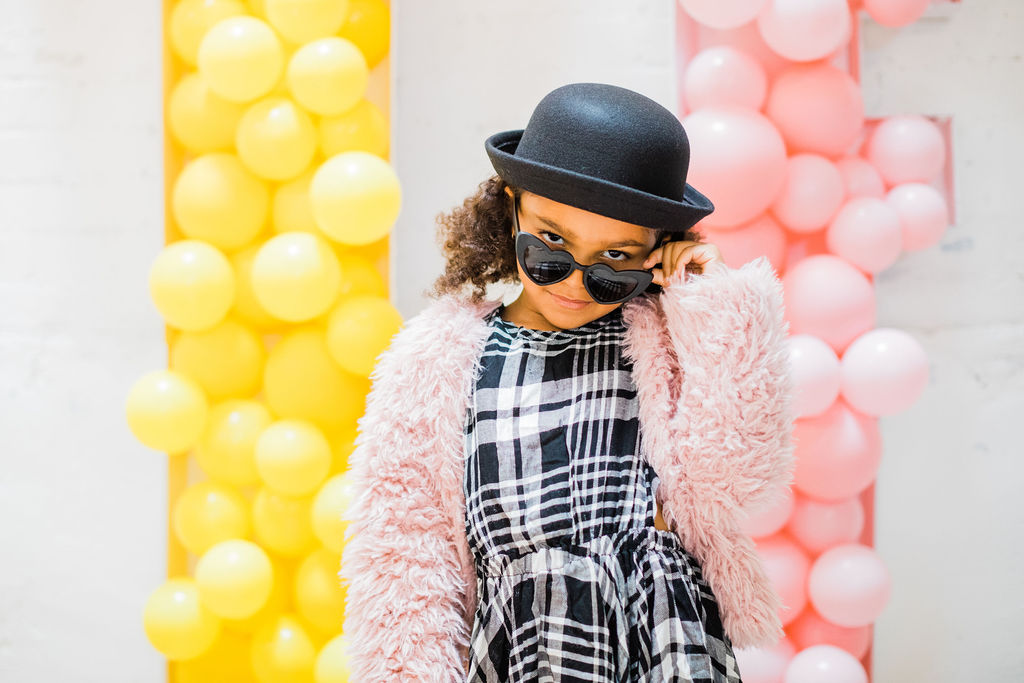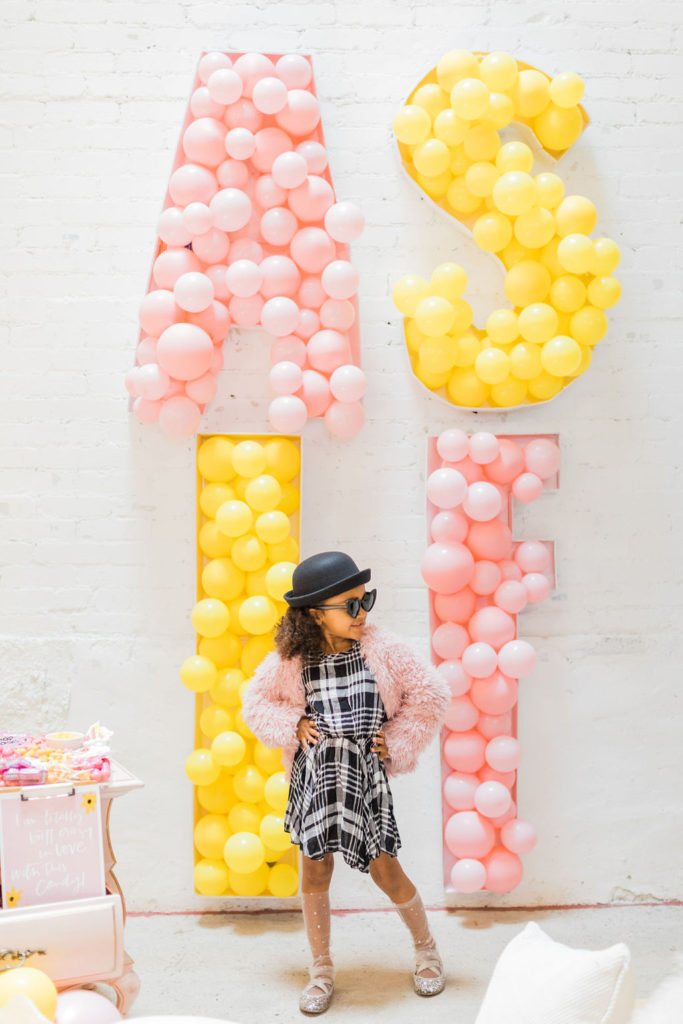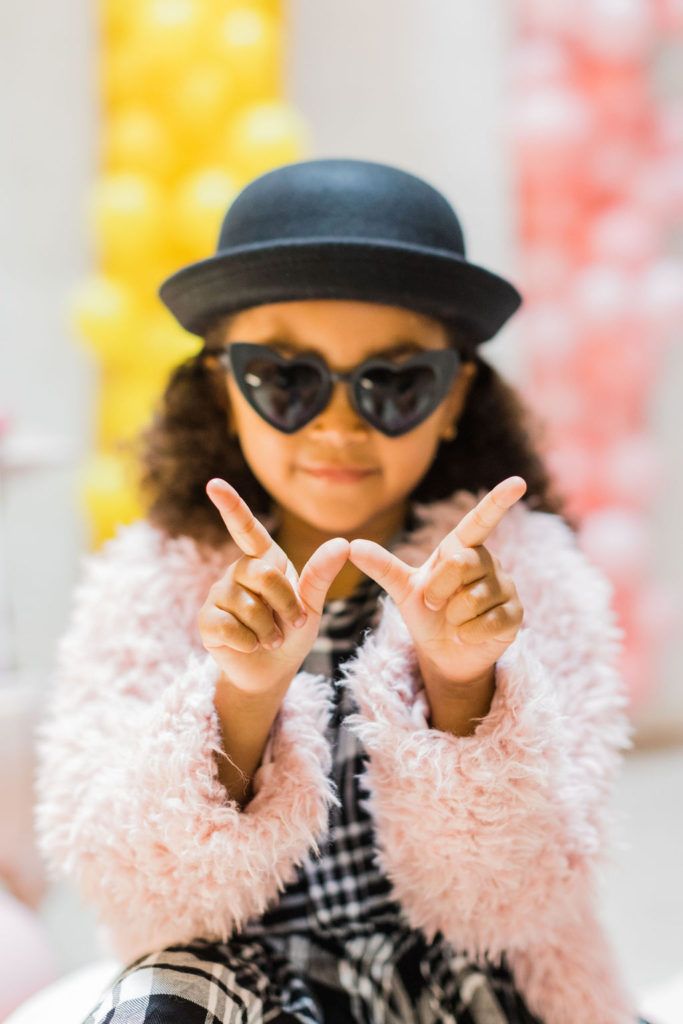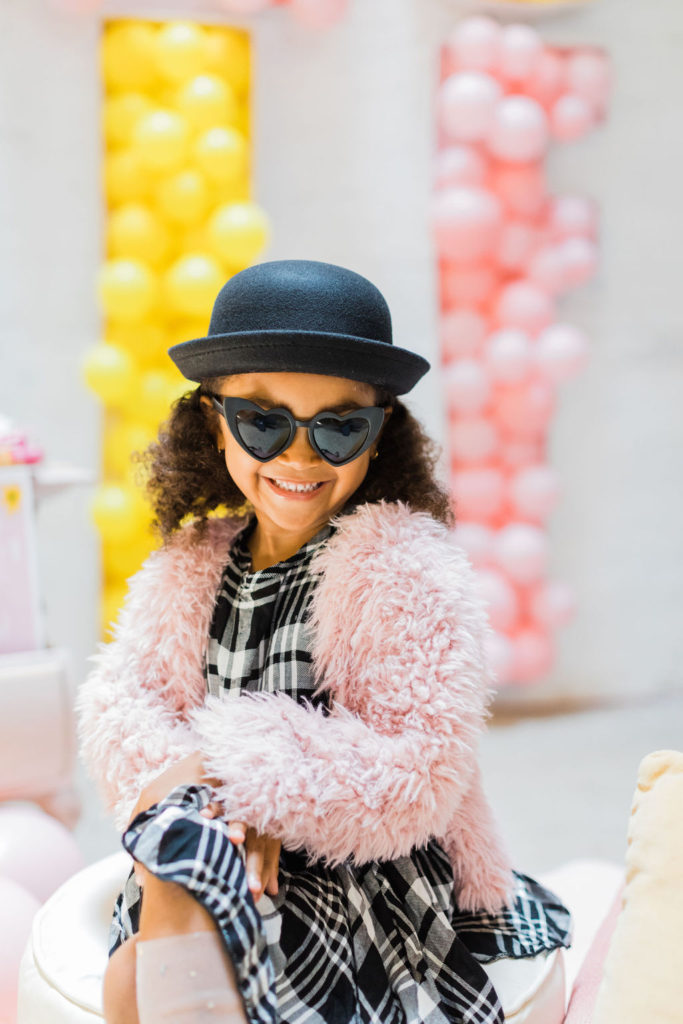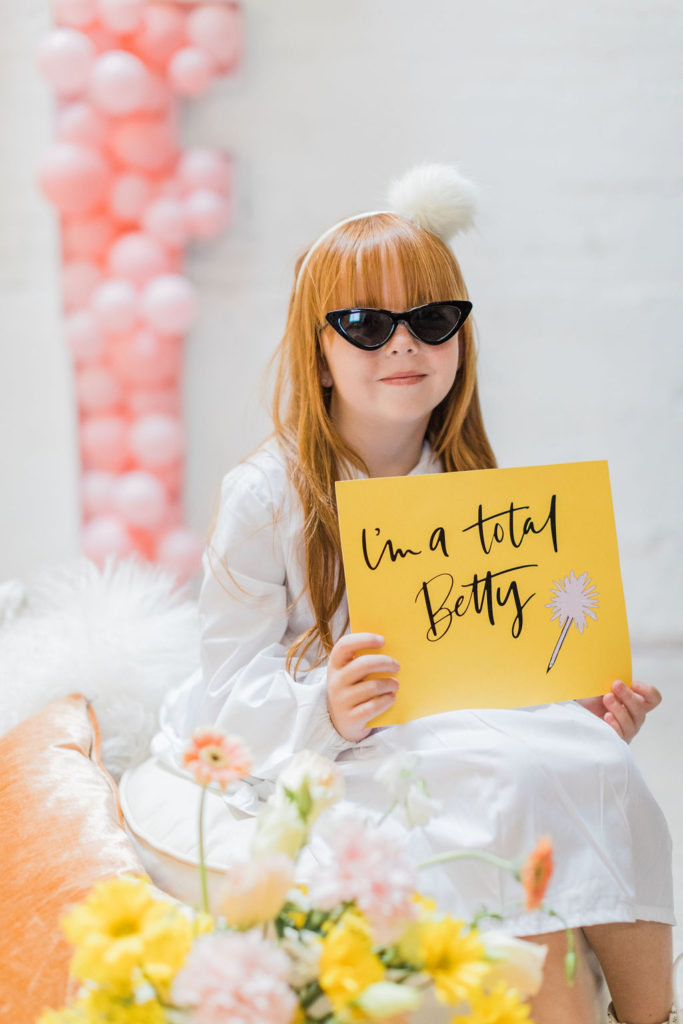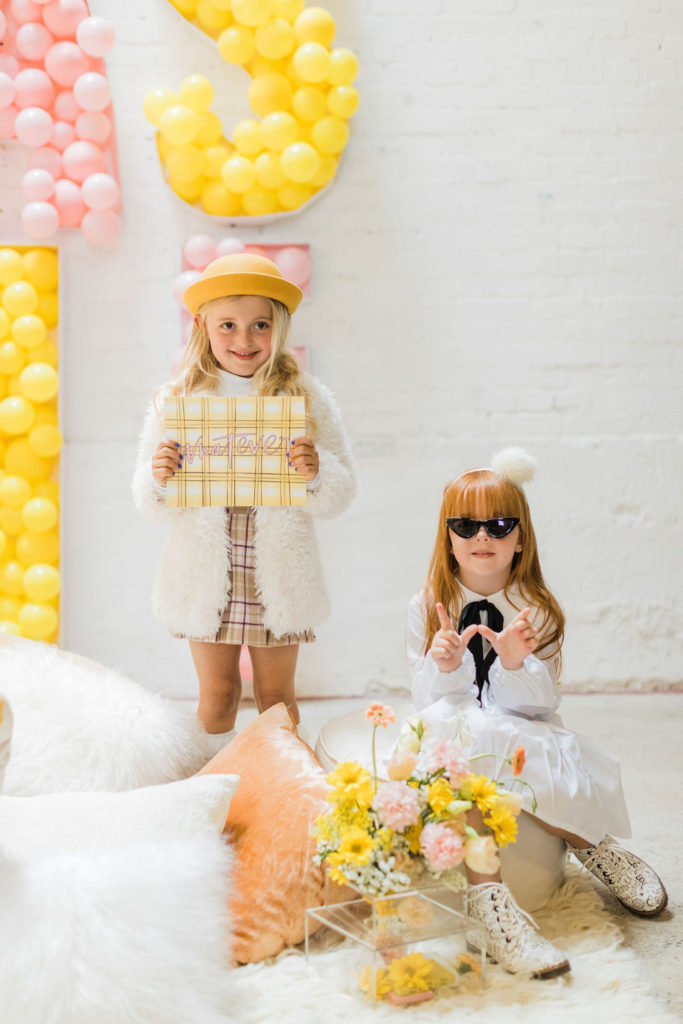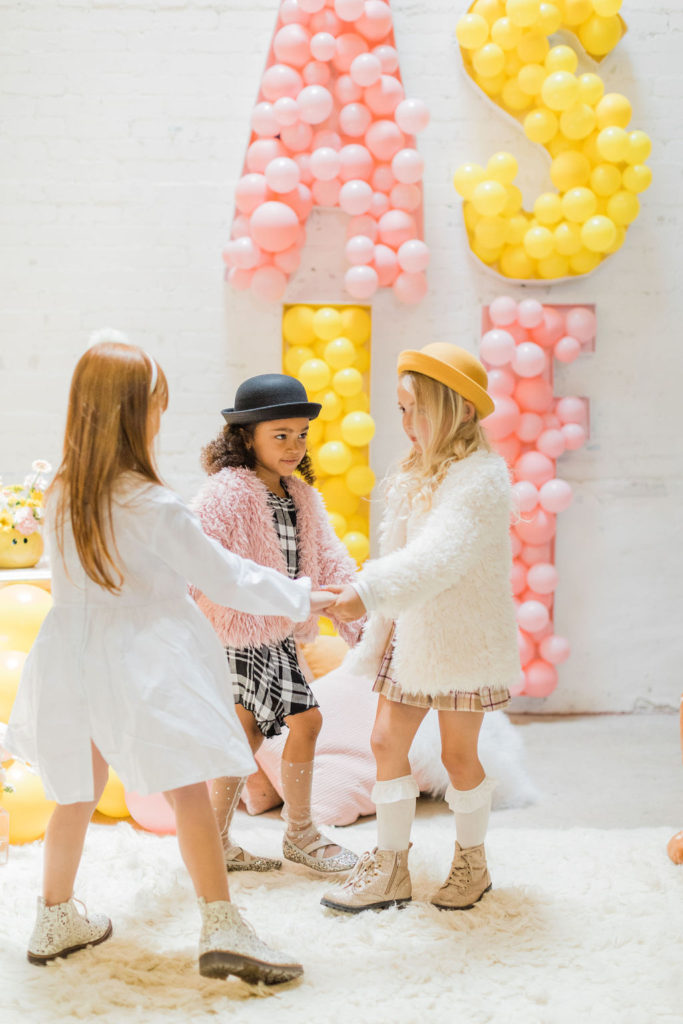 Gotta get some of the silly out!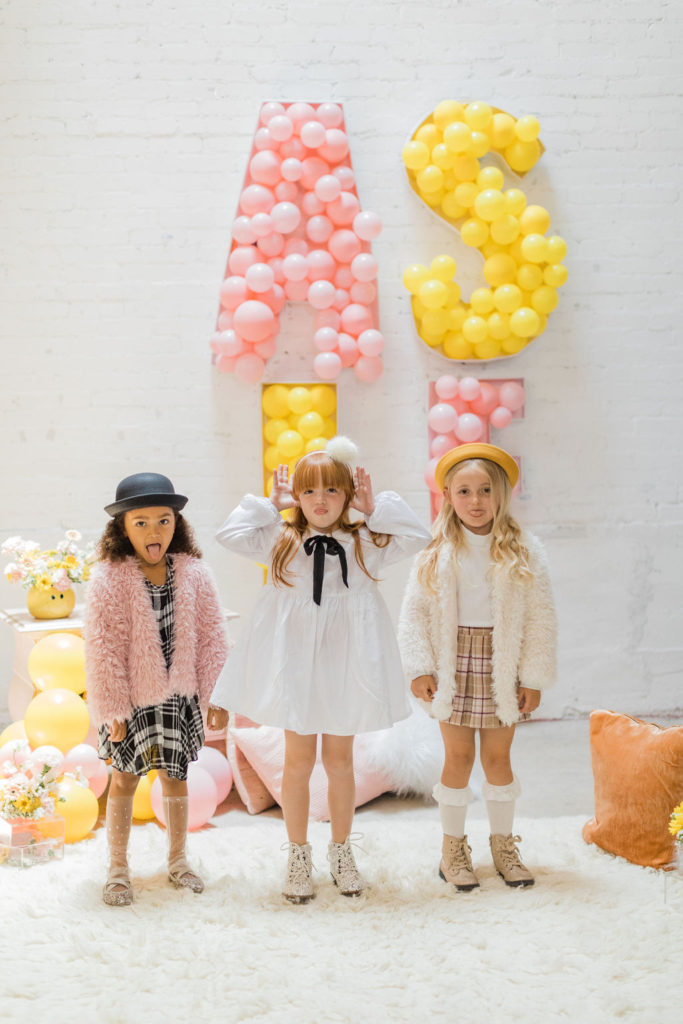 Rollin' with the homies!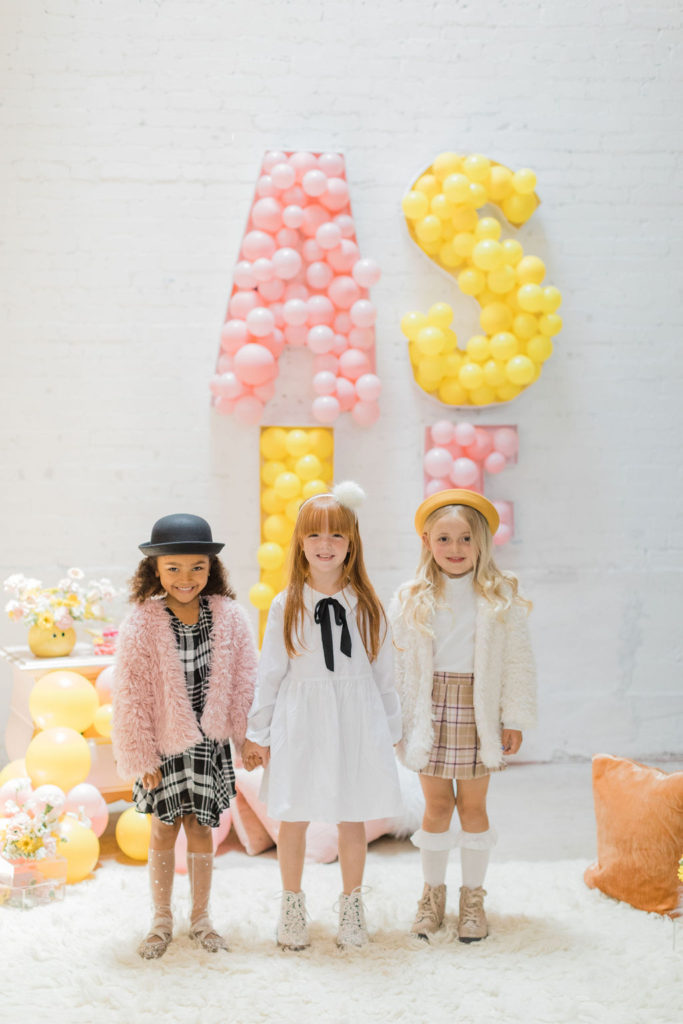 Now, time for a sugar rush!!! Kids, only do this at home sporadically ;)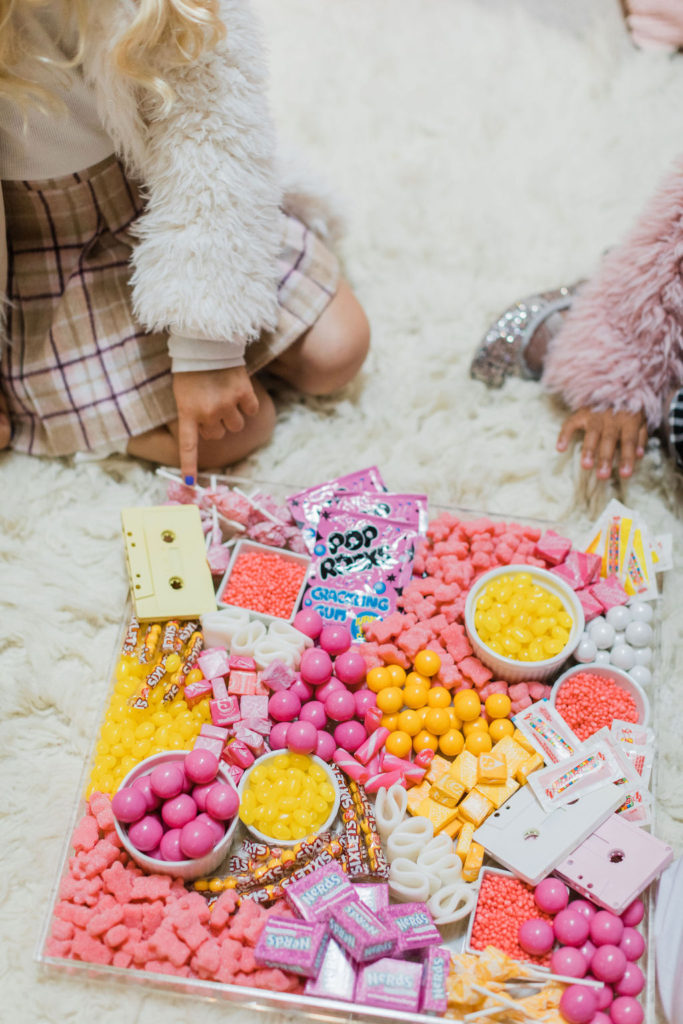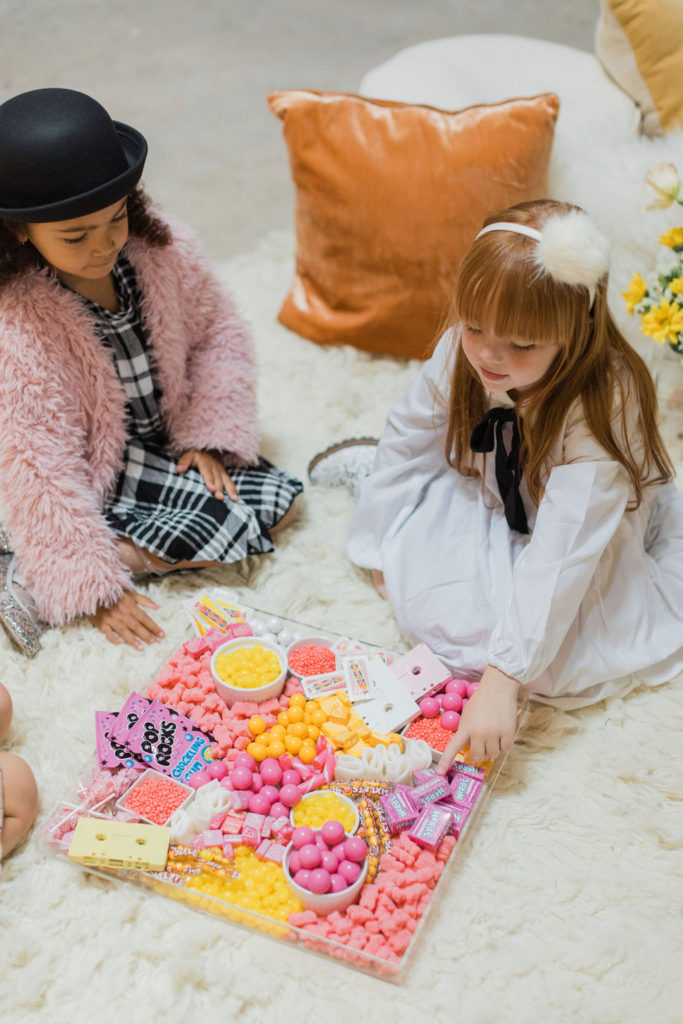 I mean, what a dream!!! These girls were in heaven!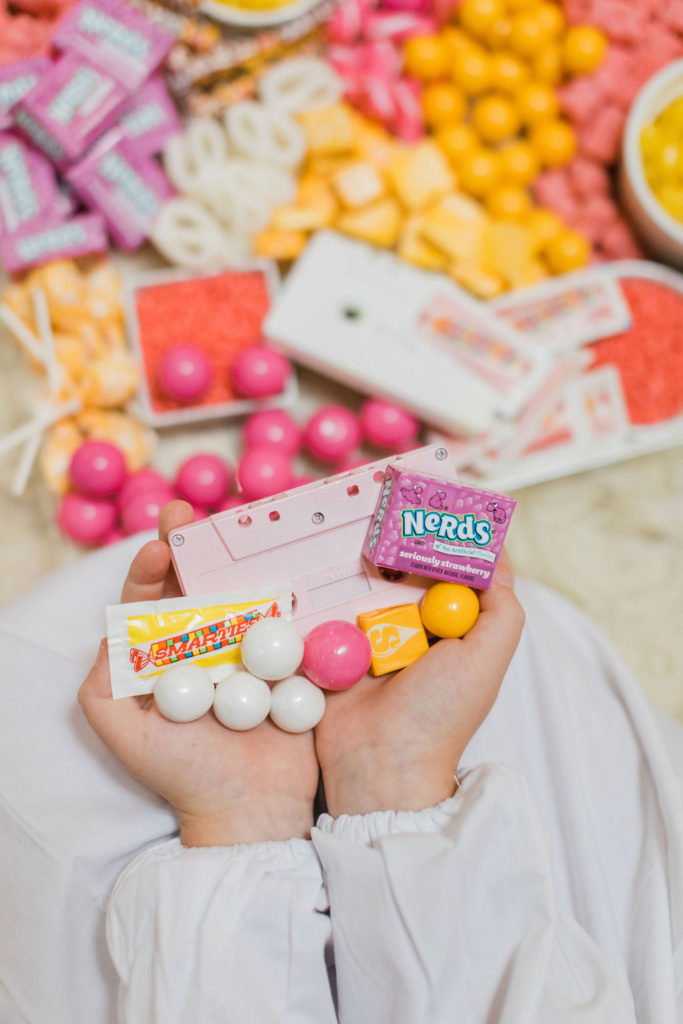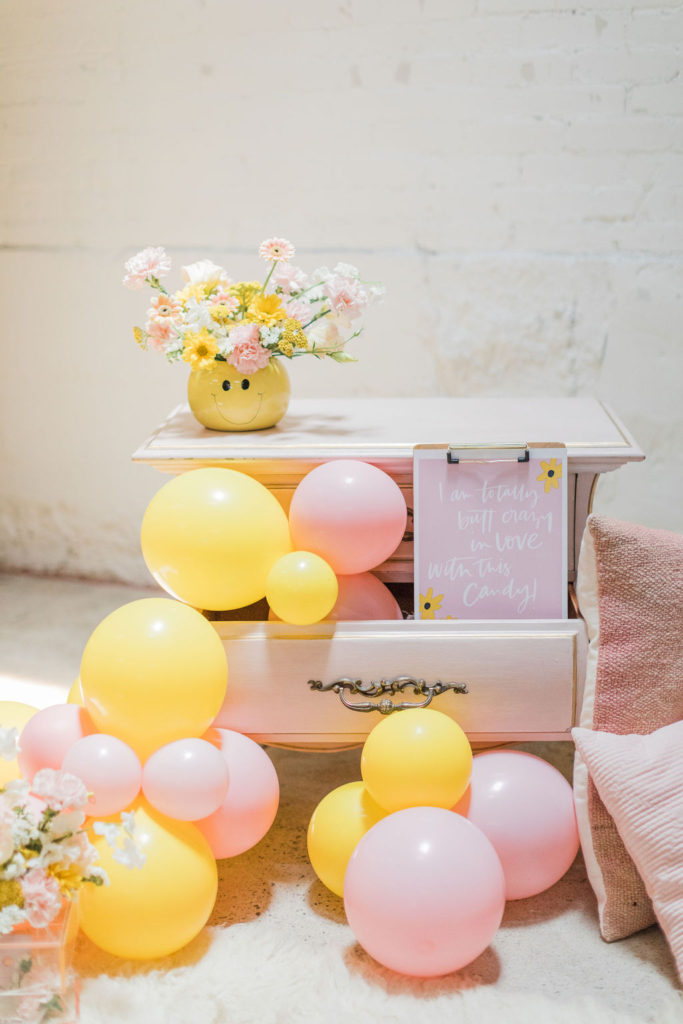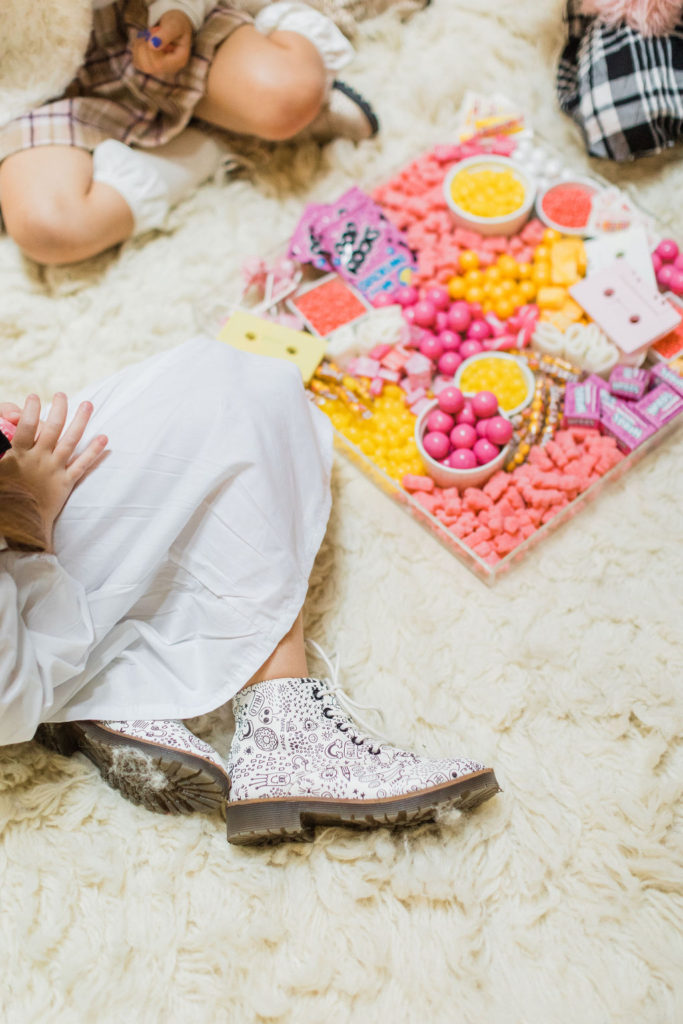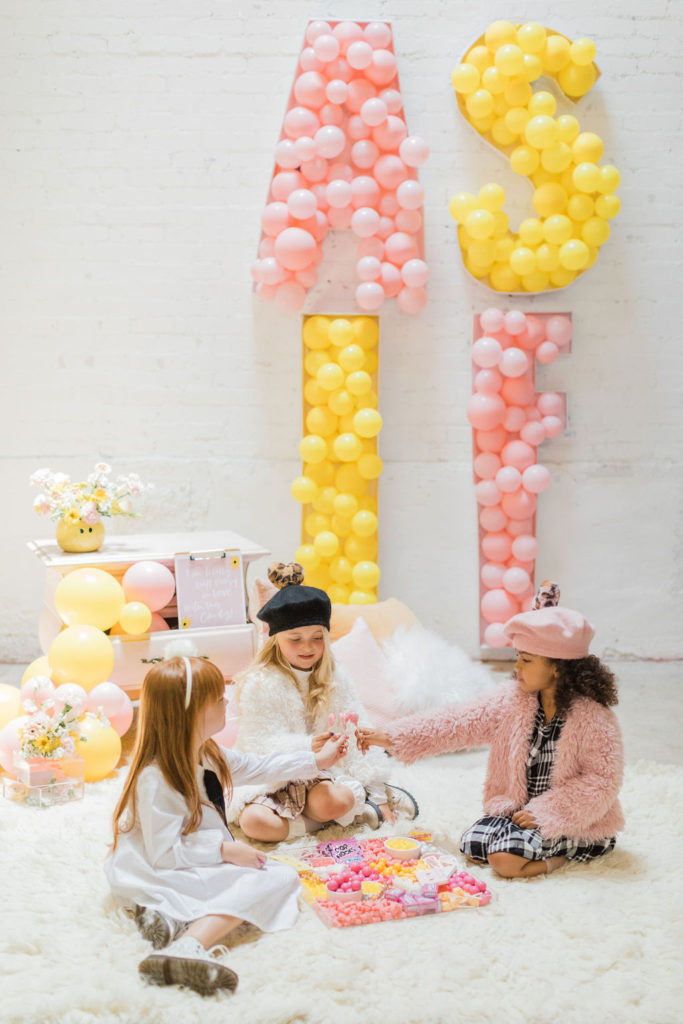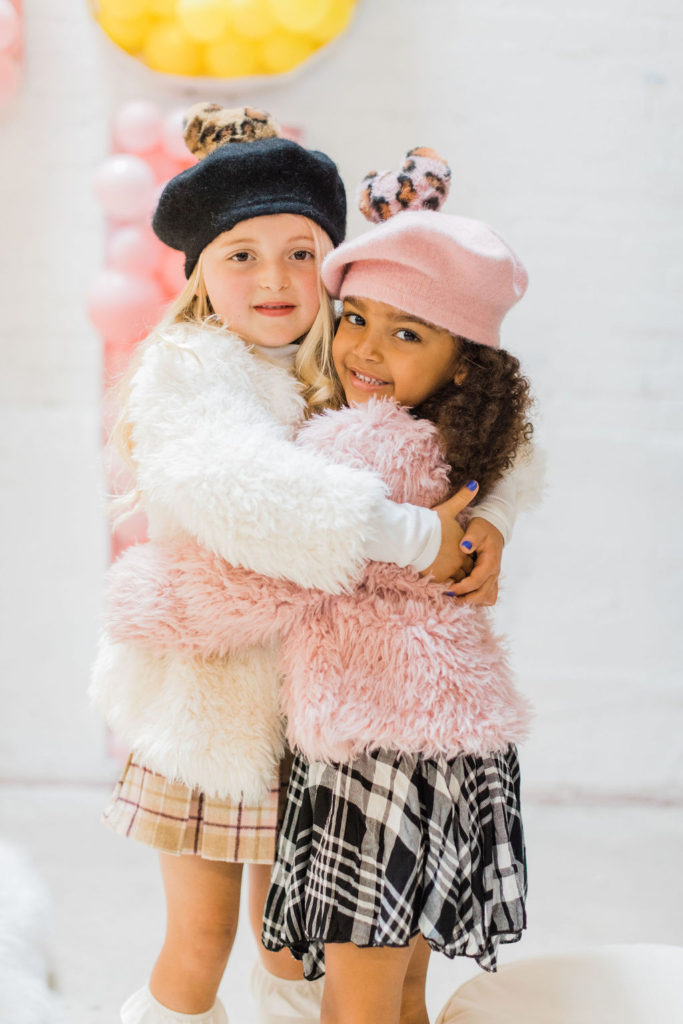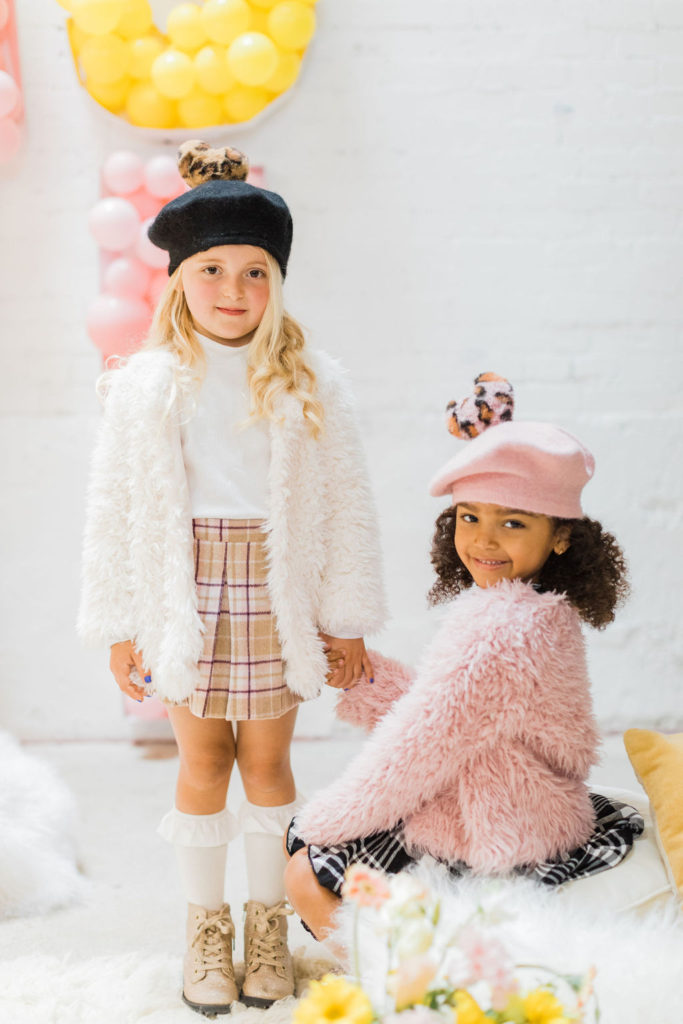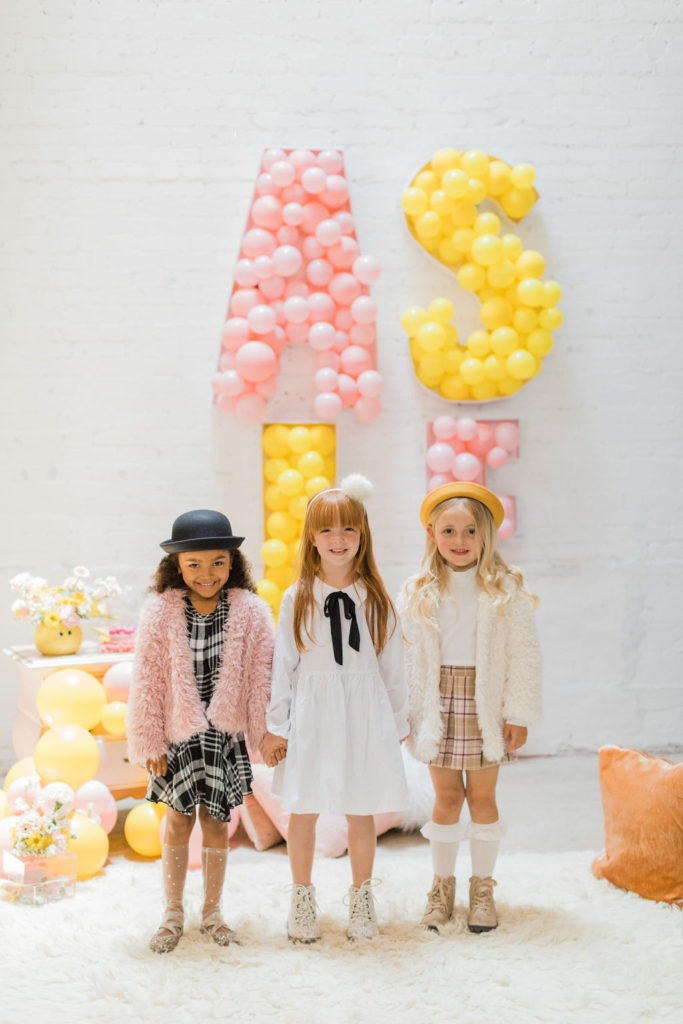 Stay tuned for more 90's fun!!! Until then, shop this party below!

And here's a fun playlist put together by the Bottles & Blooms babes we know you'll love!
xx

Jacquelyn