Yo! I'll tell you what I want, what I really really want! It's this shoot right here!!! I couldn't let the 90's go by without paying homage to the ultimate girl-power group – The Spice Girls!!! Who doesn't love their catchy songs of the '90s and how much they stressed that "make it last forever, friendship never ends!"
I myself even went to a Spice Girls reunion concert in my 20's with my sister and had a BLAST! They were still just as amazing as the '90s and I for one still loved the music. Keep scrolling to see our Spice Girls party inspiration and how we brought Posh, Sporty, Baby, Scary, and Ginger back in full force. If you haven't shown your kiddos their videos or music, you are full-blown denying them the joy of life! Ha!
Now, let's zig a zigah!
Photos by fellow Spice Girl Lover Jessica Lynn Photo
Kicking it off with lots of glitter and the perfect invite from David & Leanna! It has the infamous lyrics I mentioned earlier but then says – Let's spice up your life, please say you'll be there? Yep – I did 3 Spice Girls song references in one invite, pretty good if I do say so myself!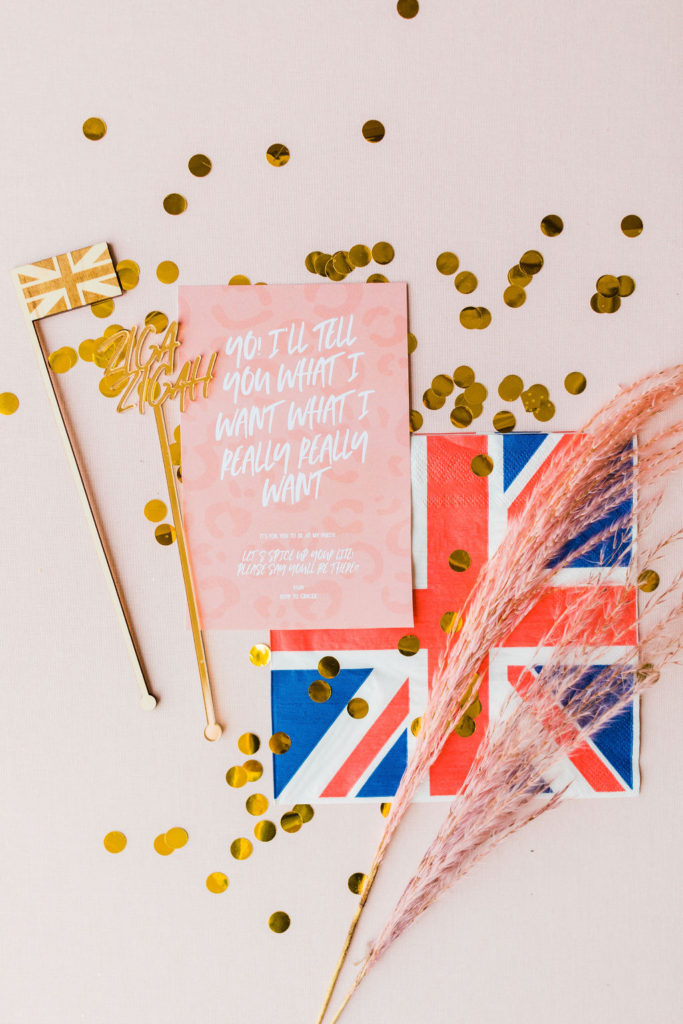 You guys… Jessica Lynn Photo still has her Spice Girls barbies, CDs and Spice World VHS and BROUGHT THEM!!! Love her so much! Wait till you see what other fun detail she had…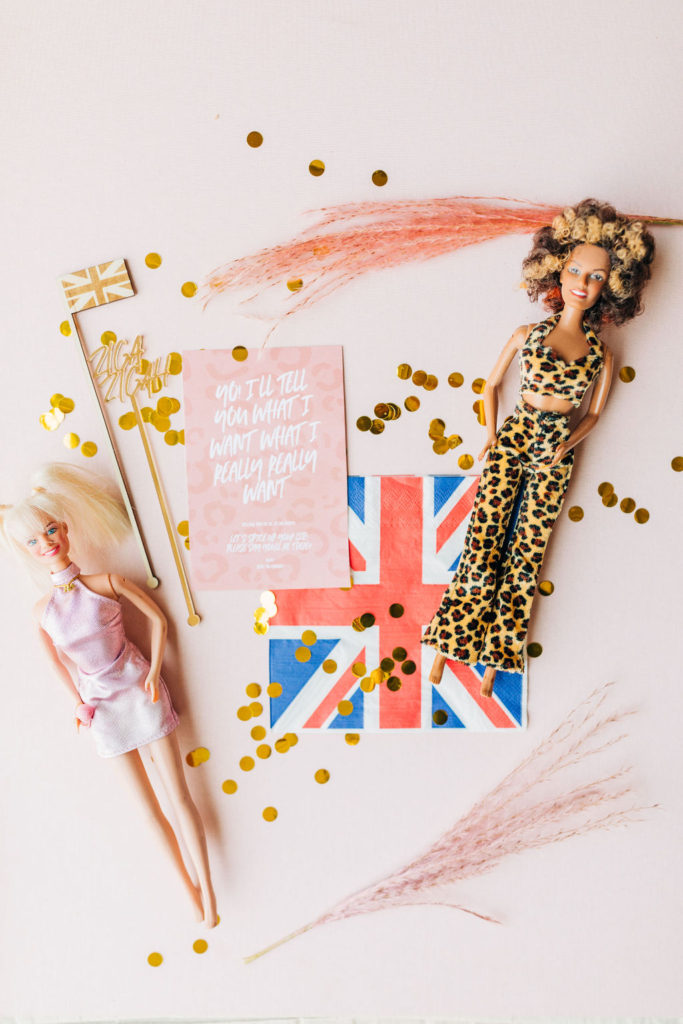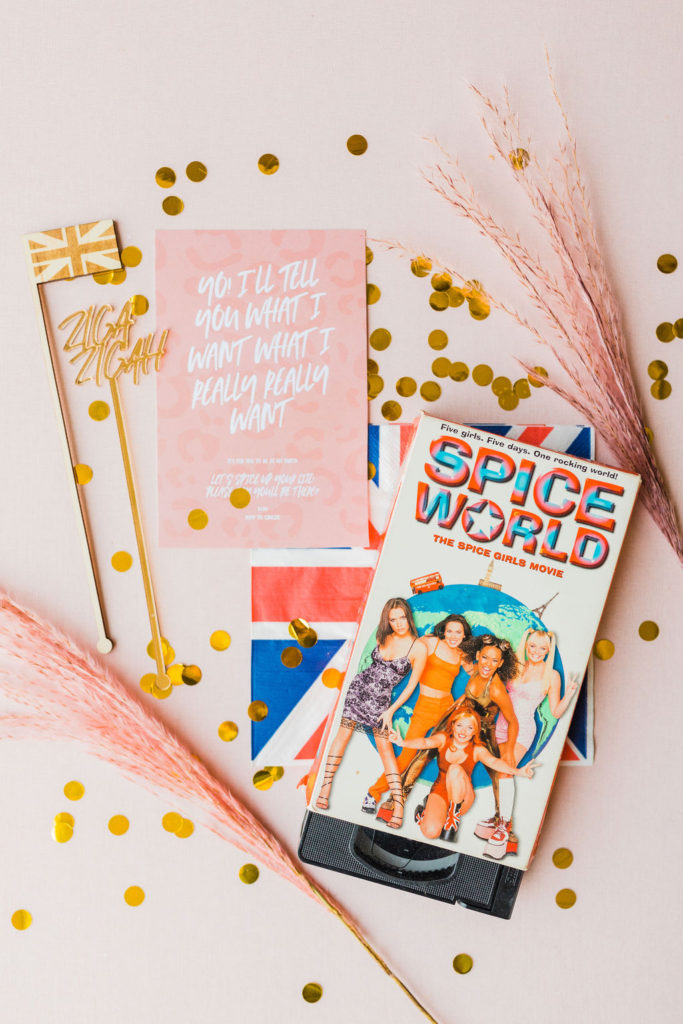 More fun signage and details by David & Leanna! Plus all the girls are there in their signature colors…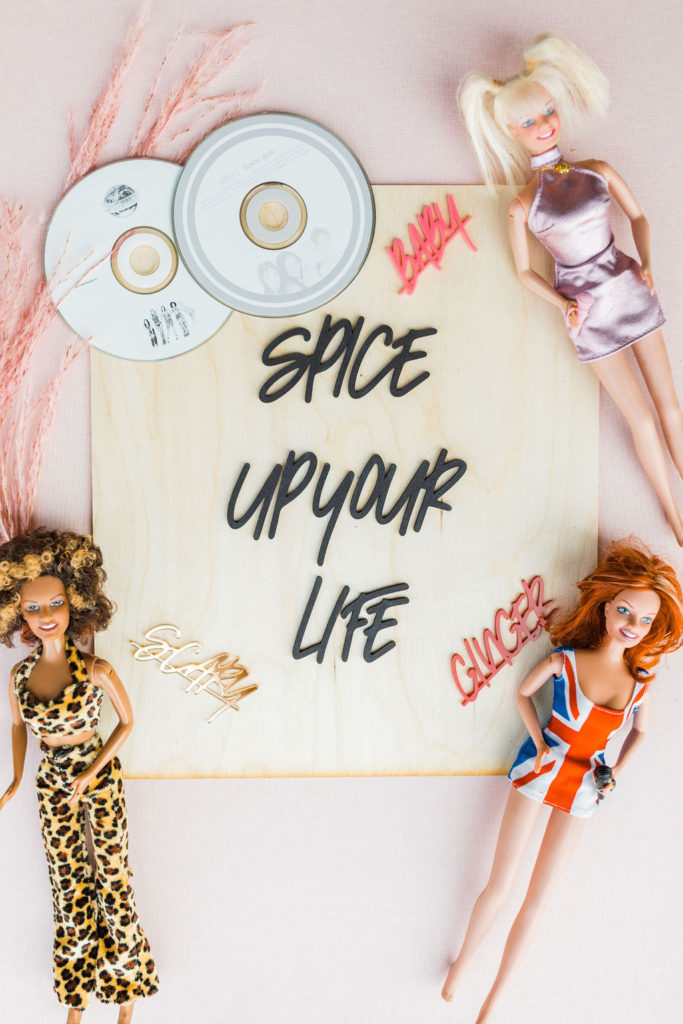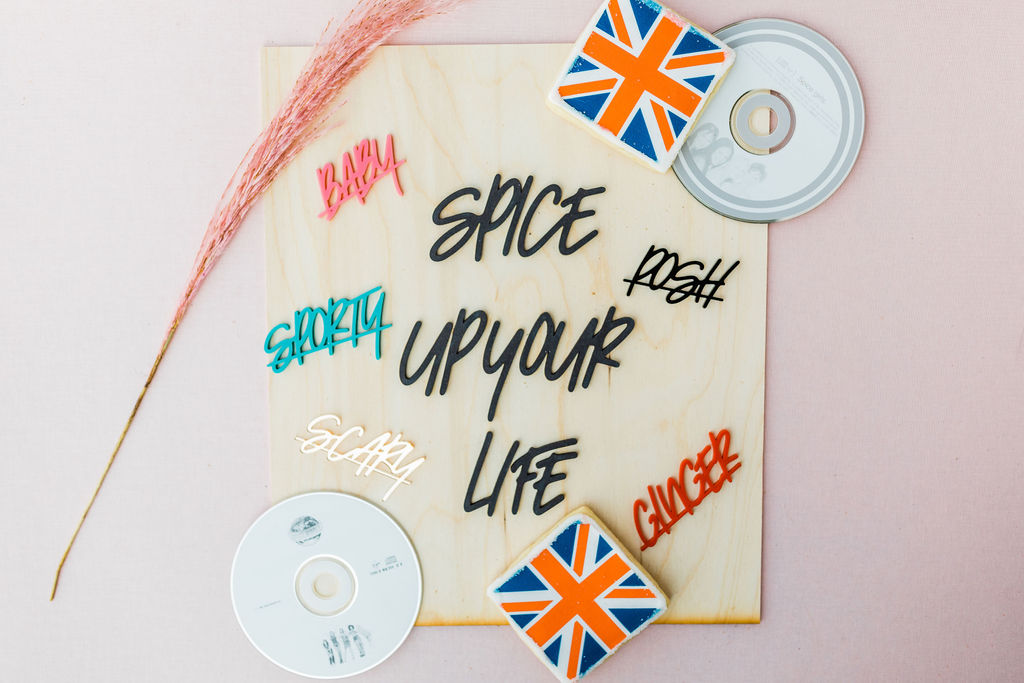 For the decor, I wanted lots of colors – but since all of the colors that define each girl are so different, we used some muted down tones instead of all brights. I love the way the balloons by The Pop Shop came together, and can we talk about that leopard print balloon?! So purrfect ;)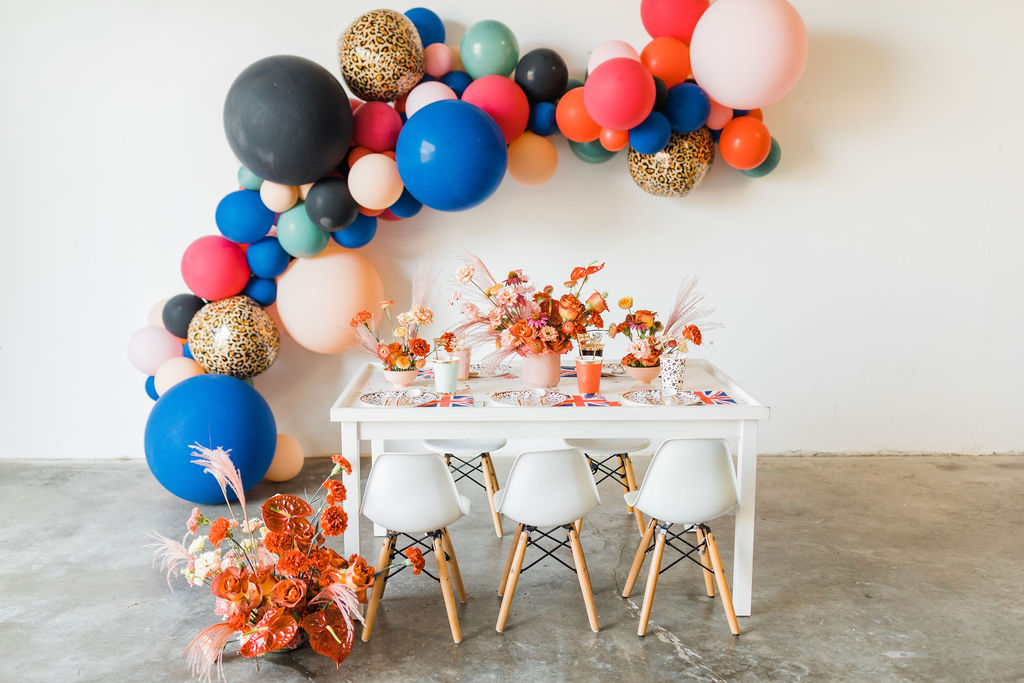 The amazing flowers are by Krista of Not Just in Novels. They are close to the inspiration I sent her but better! She went more toned down and I love them!! And yes, believe it or not, these are more toned down, haha!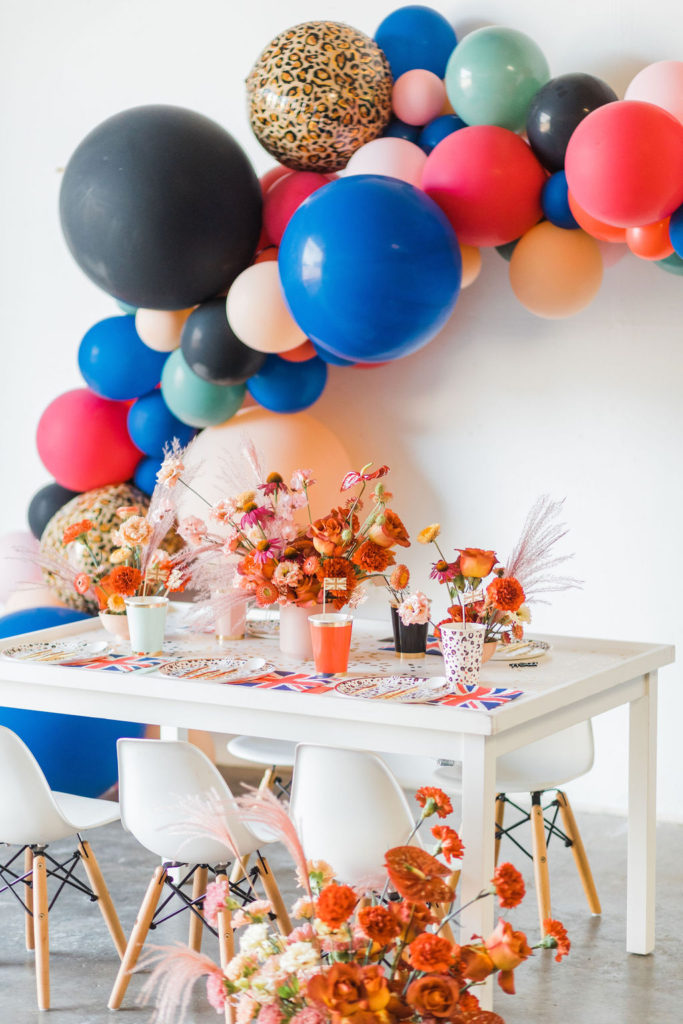 All about those details!!! Like the Ziga Zigah and Union Jack stir sticks by David & Leanna. Plus those adorable place cards for each Spice Girl were a definite necessity!!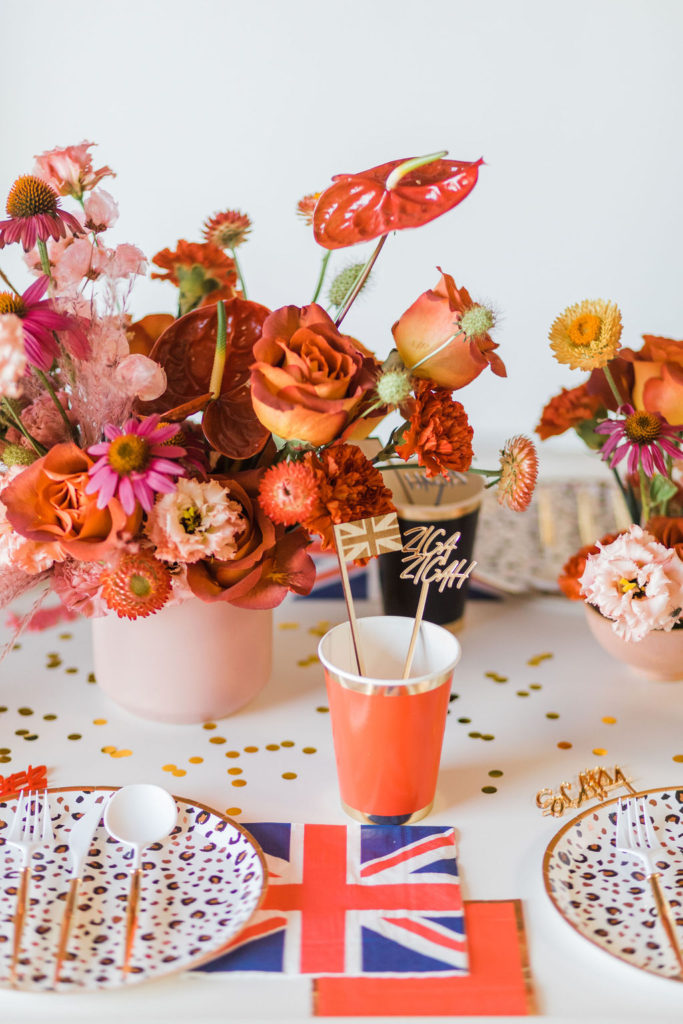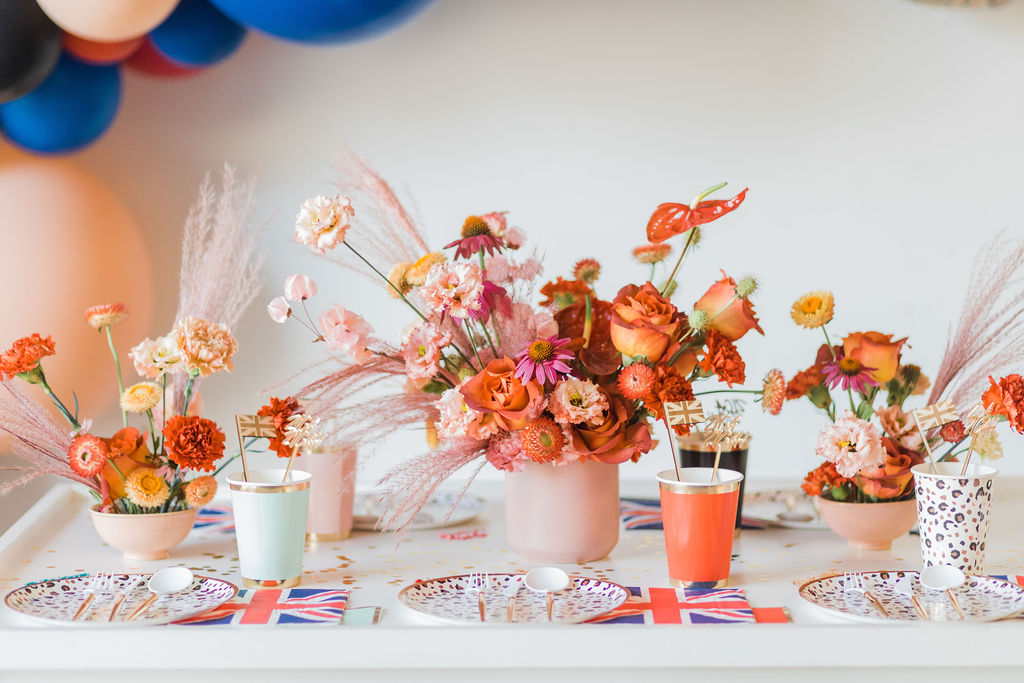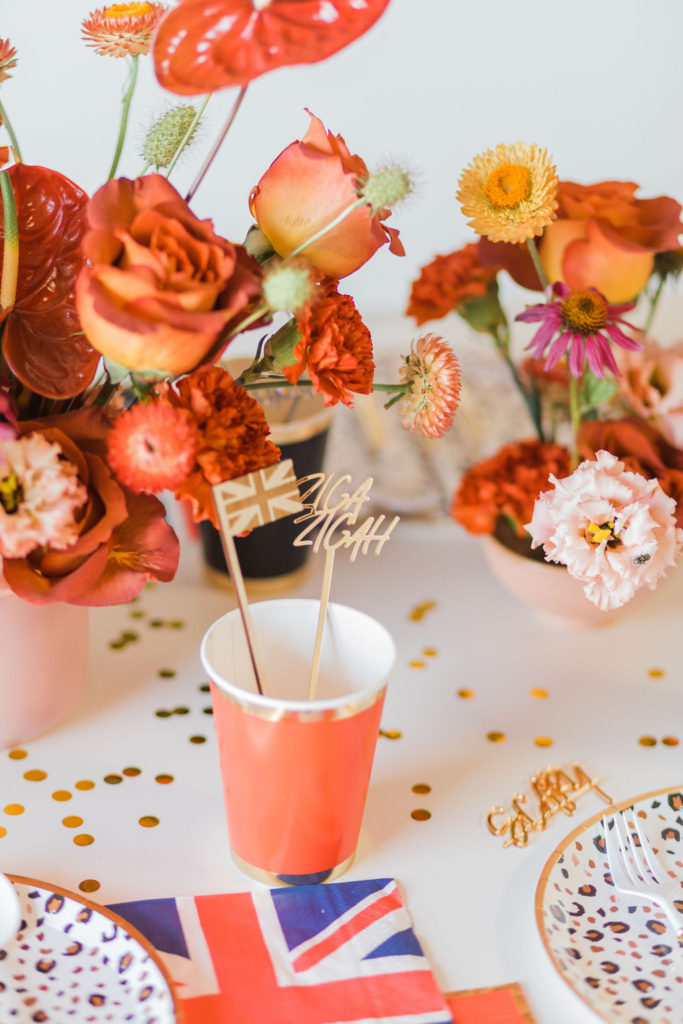 Are you dying over these leopard print plates like I am?! I found a new favorite party tabletop site – Jollity & Co! They have these cute leopard plates and all those solid colors with the gold trim. We went solids for each girl and then I added the Union Jack napkins for that extra British touch!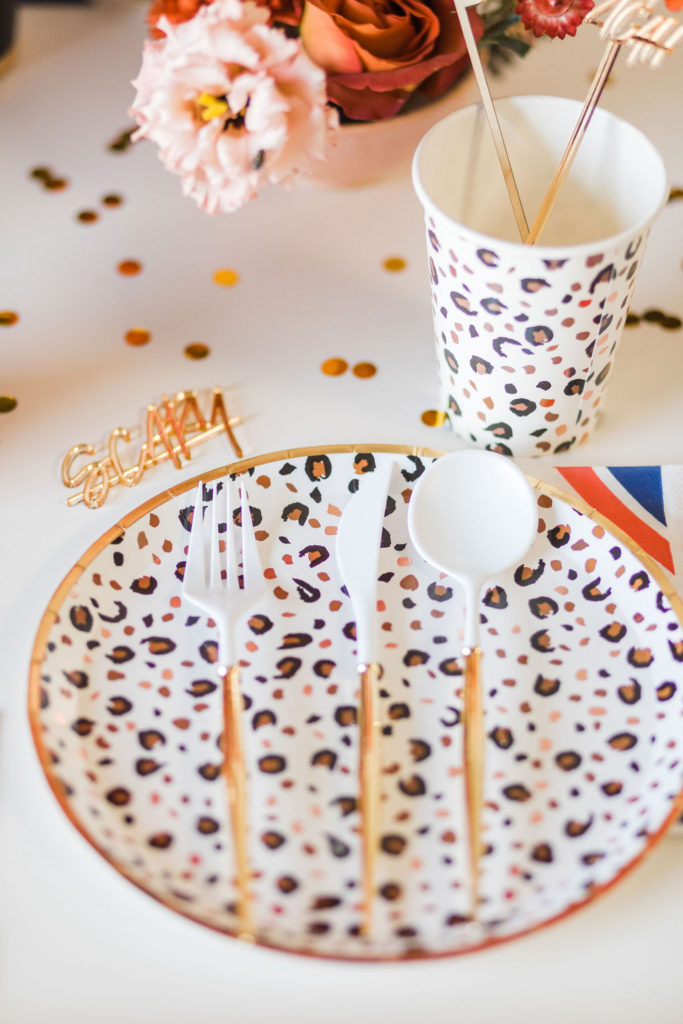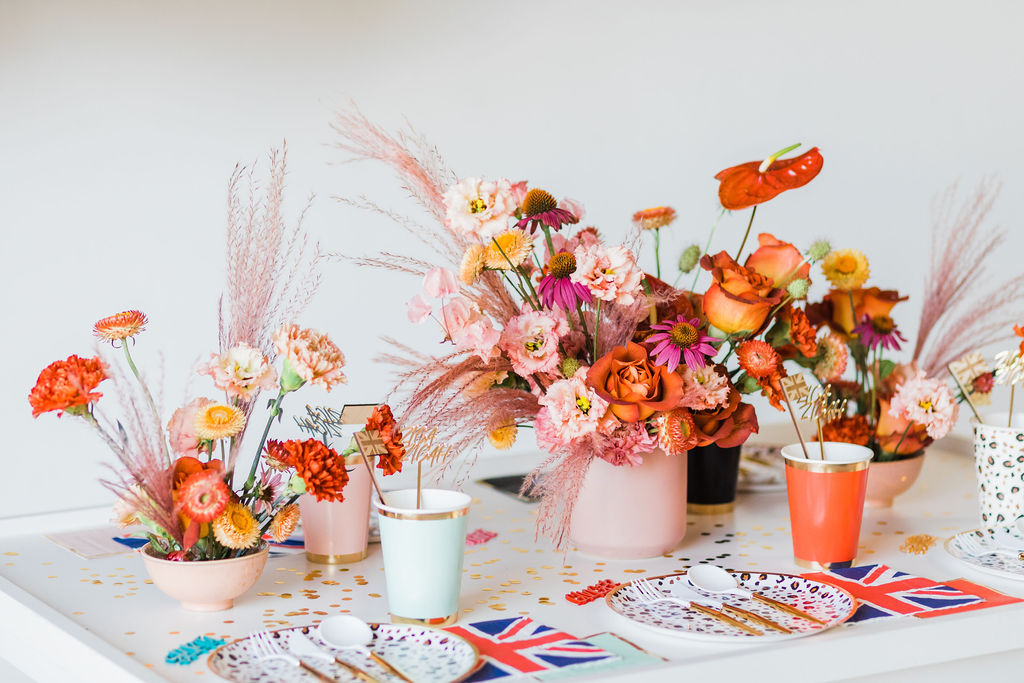 Gosh I love these flowers!! Krista, you are a GENIUS!!!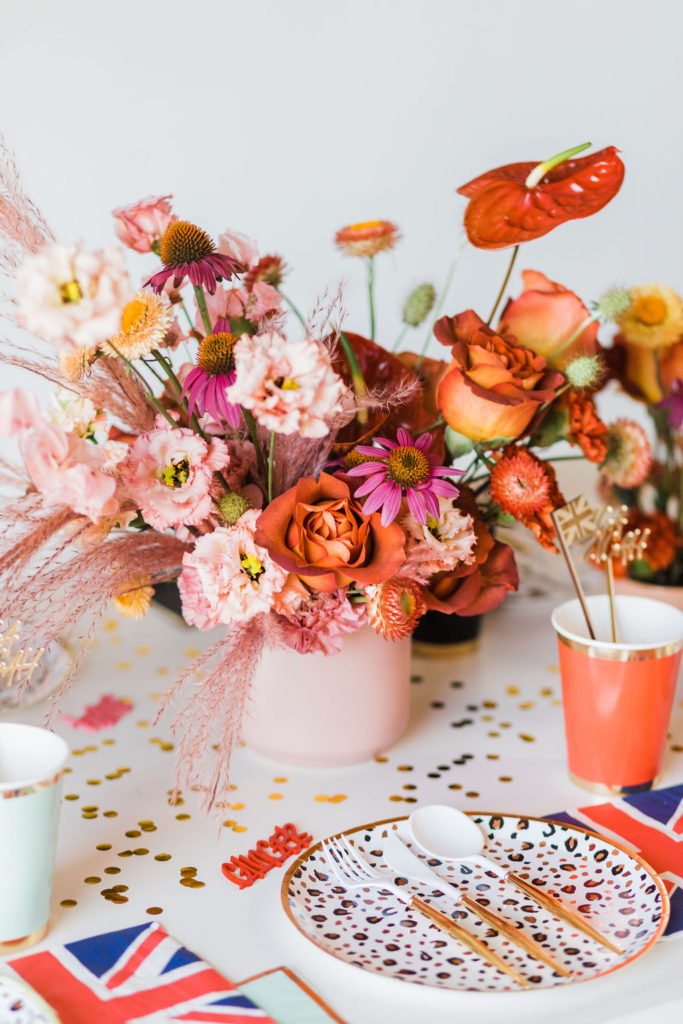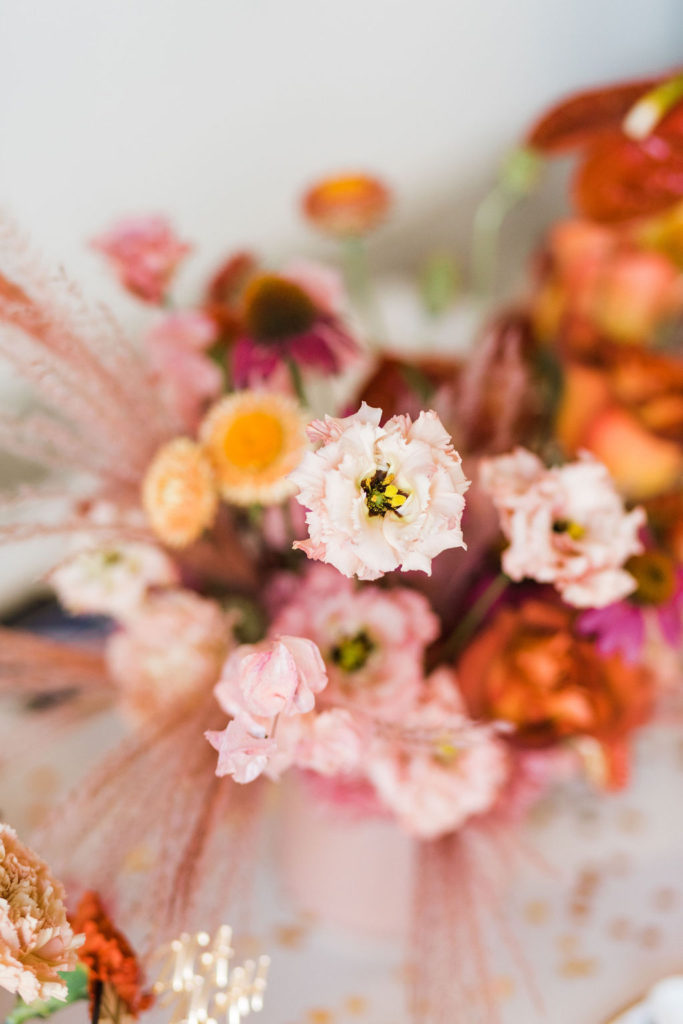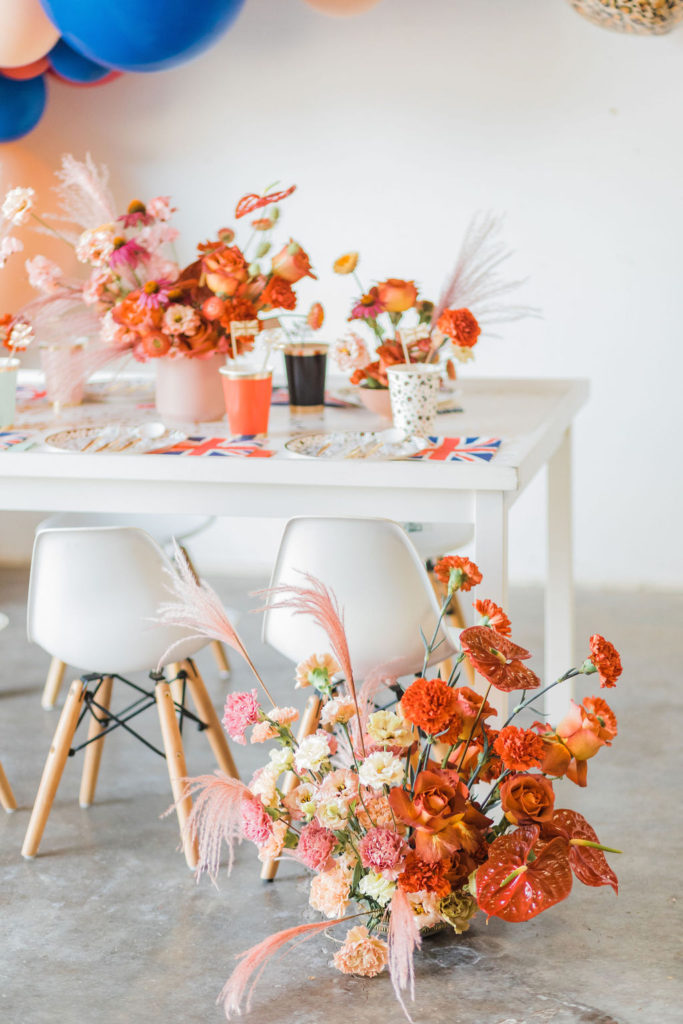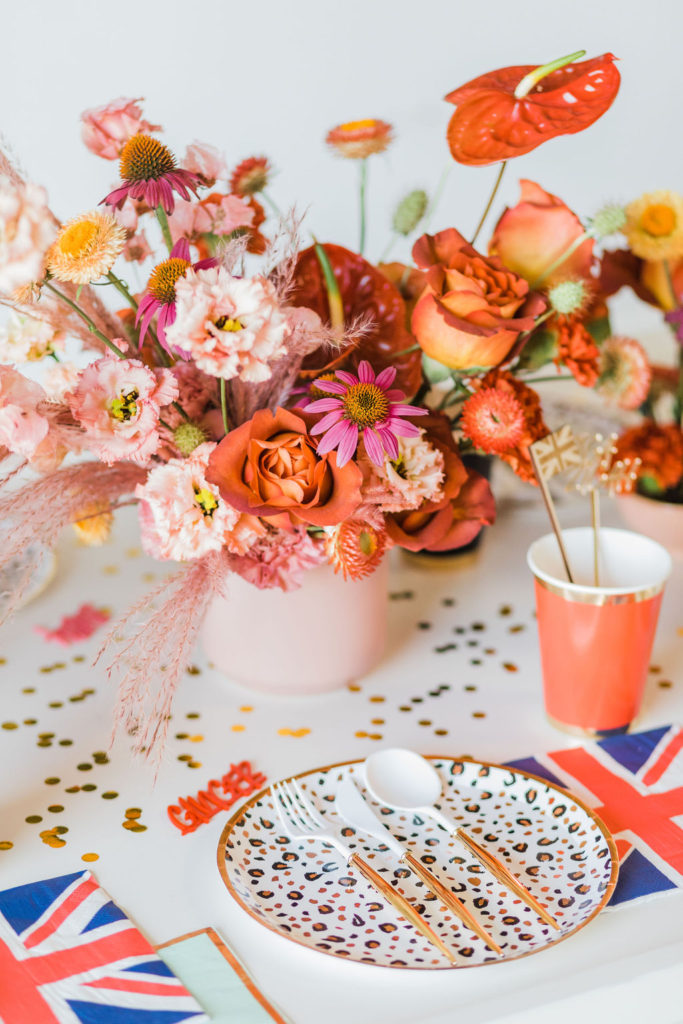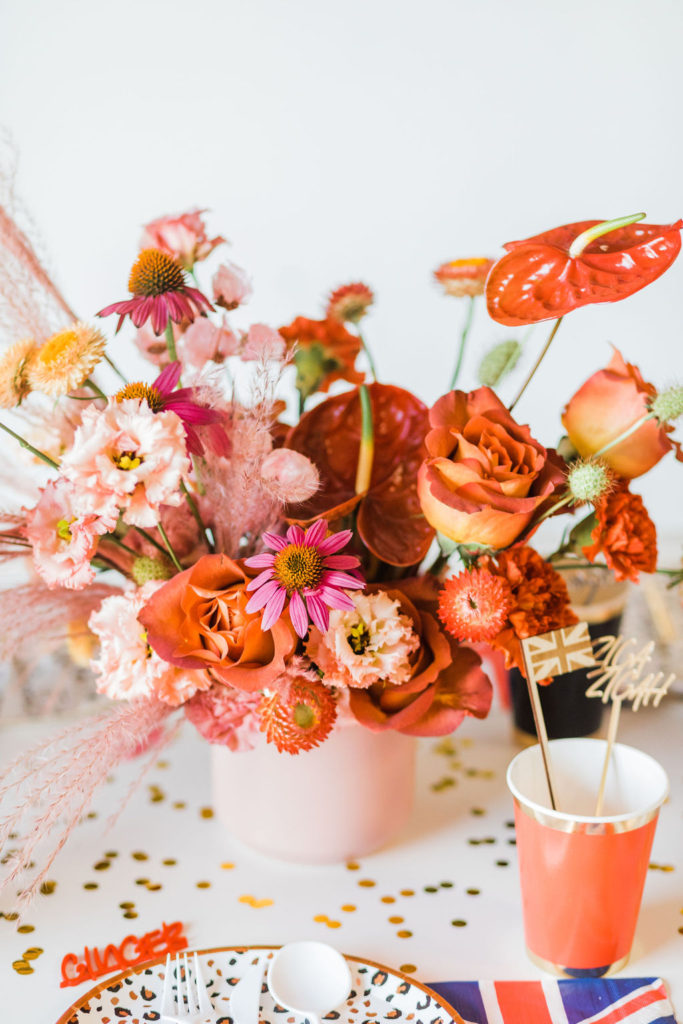 From the balloons to the table to the flowers – it all came together so well, don't you think?! To be honest, when we went to set up I was a little nervous about this one! Haha!! So much color and so many different elemtnes, but it turned out so so good!! In my humble opinion ;)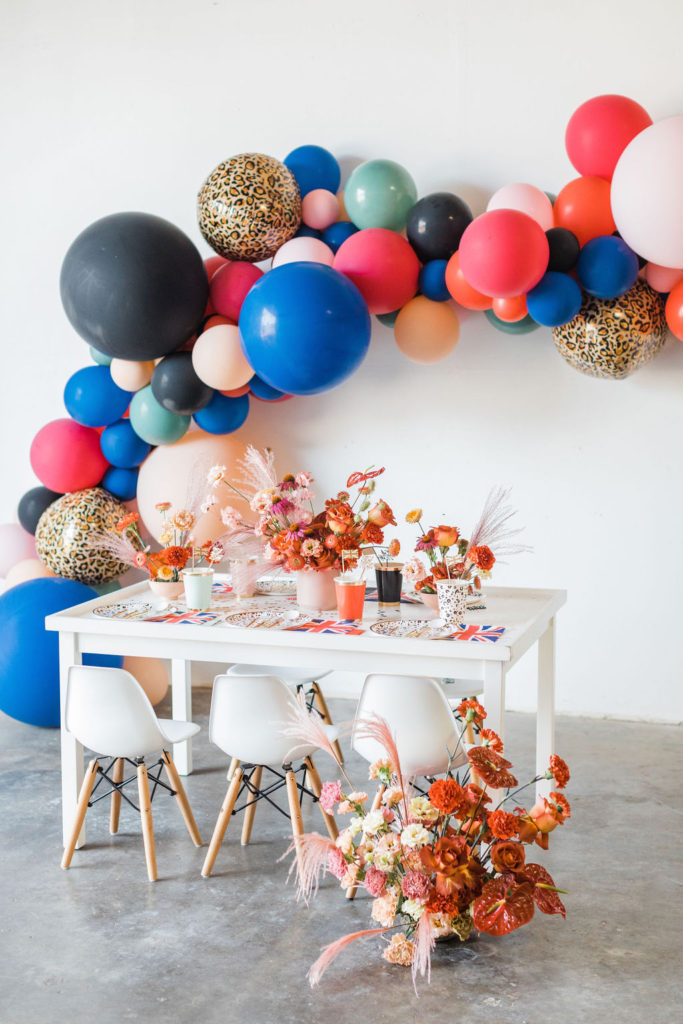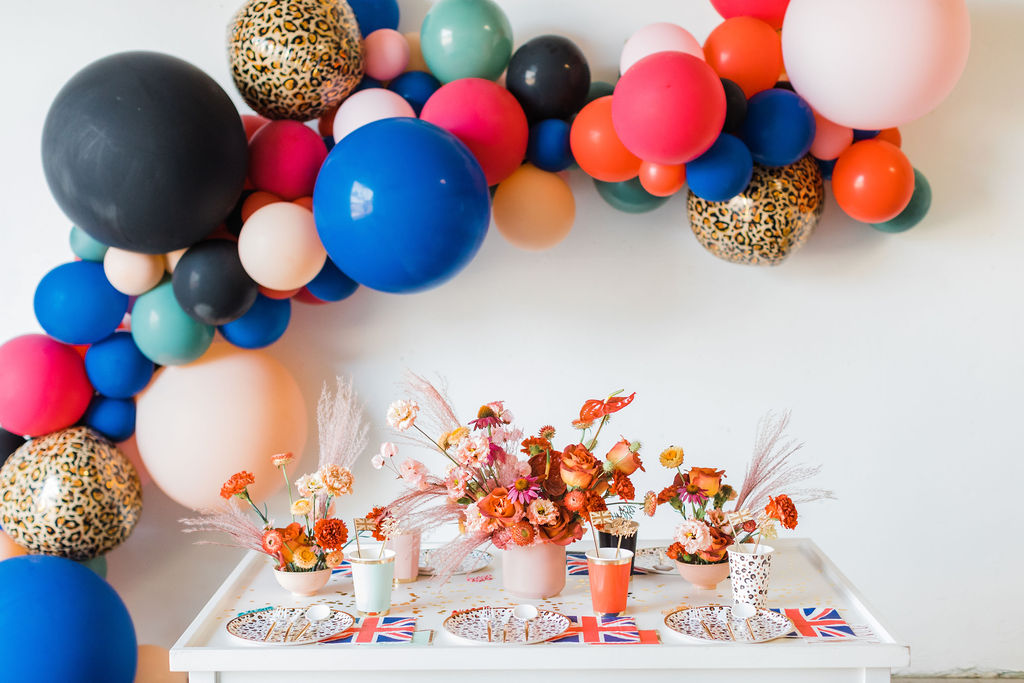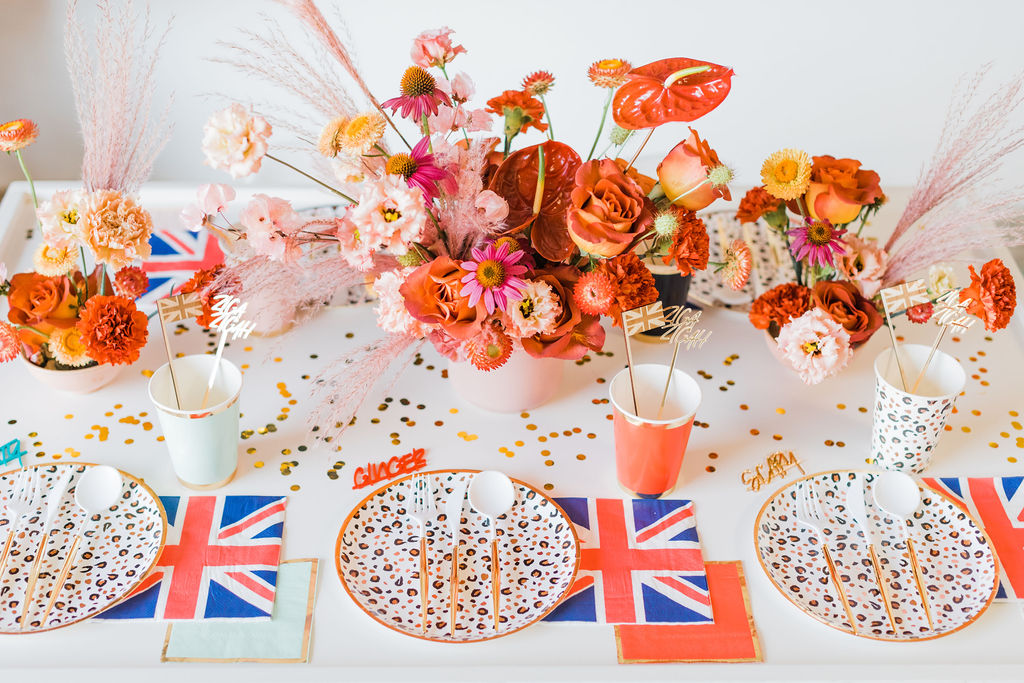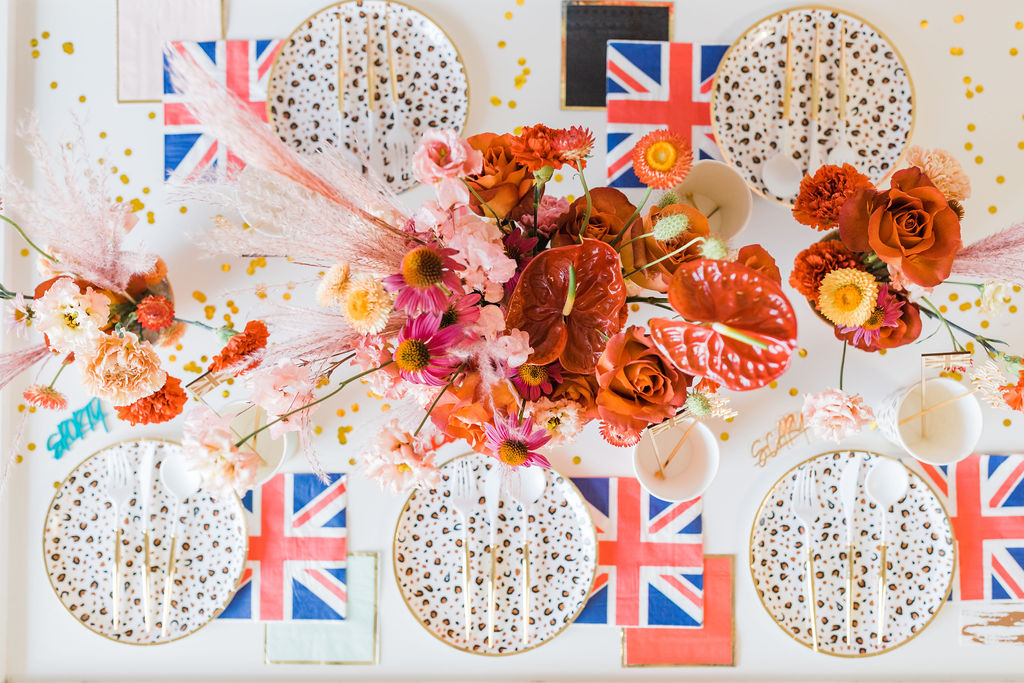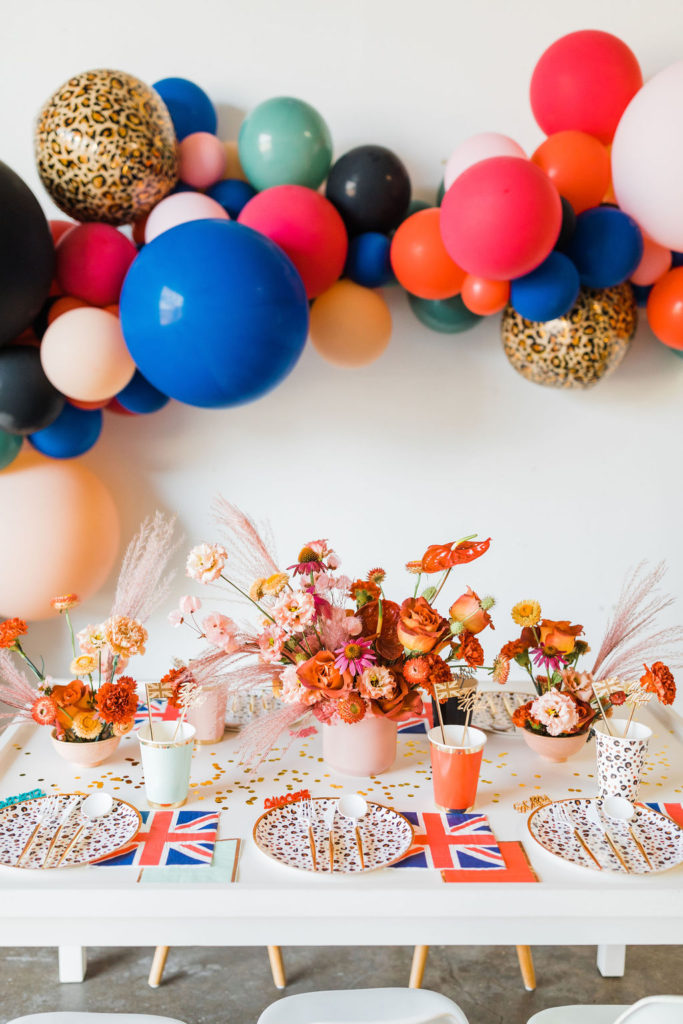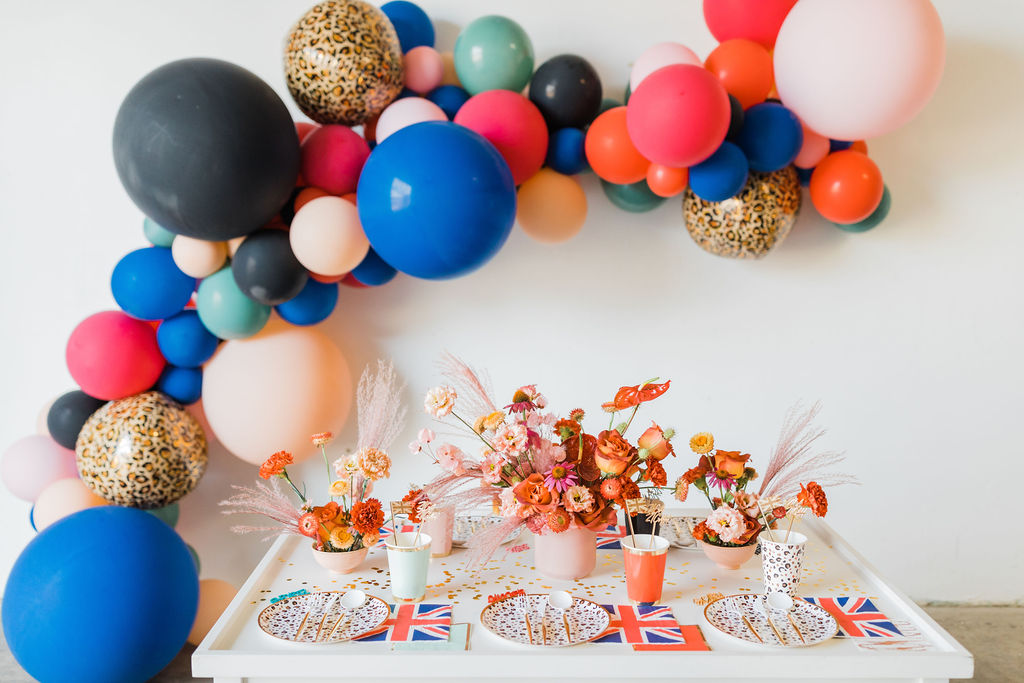 And then we added the cutest little Spice Girls EVER!!! This was by far my favorite part of this shoot. Finding five little girls to take over the roles of Ginger, Scary, Baby, Sporty & Posh. Which is probably why I was so nervous about the party set up, haha, my mind was definitely here!!
I teamed up with my friend Carissa who owns The Daydream Republic and she styled each girl to perfection! Using her adorable accessories along with the wardrobe that she sourced. We also had our friend Erca, owner of 1011 Makeup do each girl's hair! She nailed it!!
How perfect do they all look?! And they were all in character from the start to finish!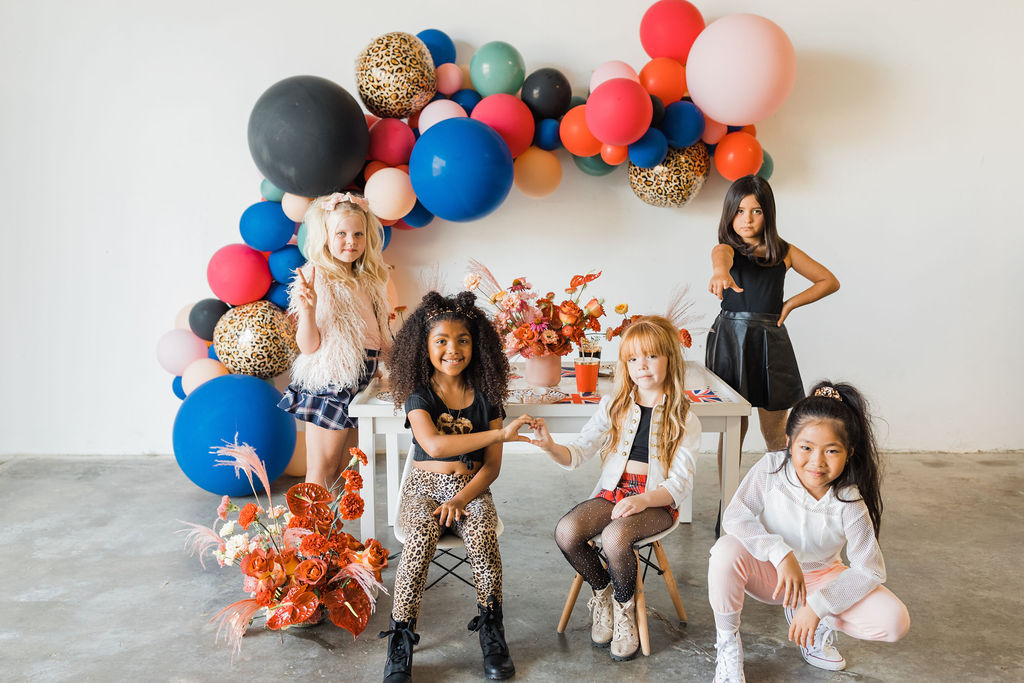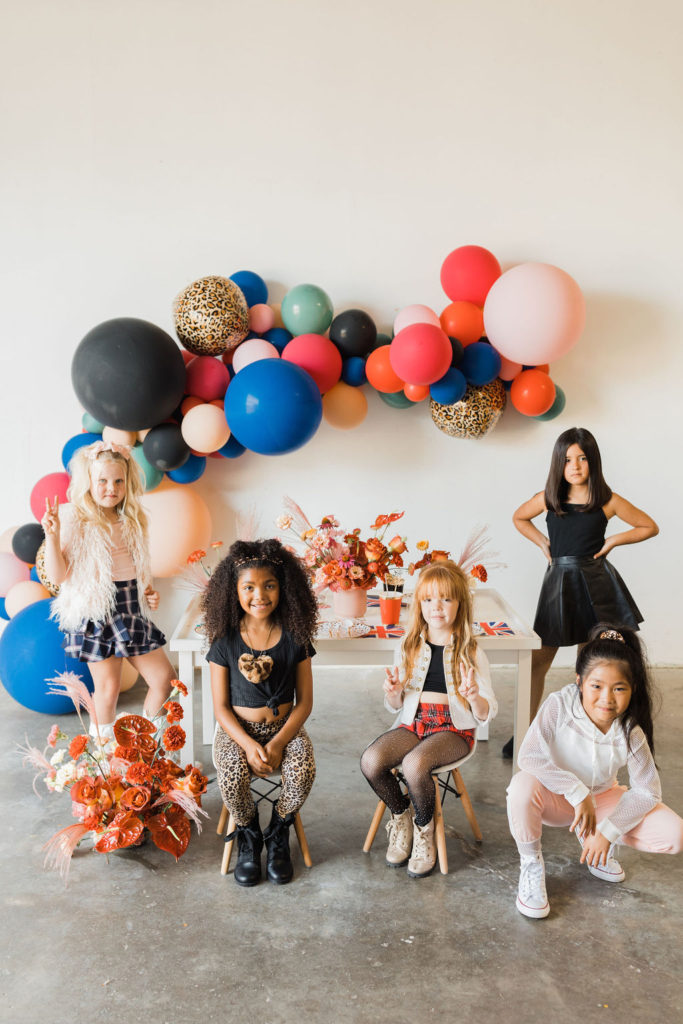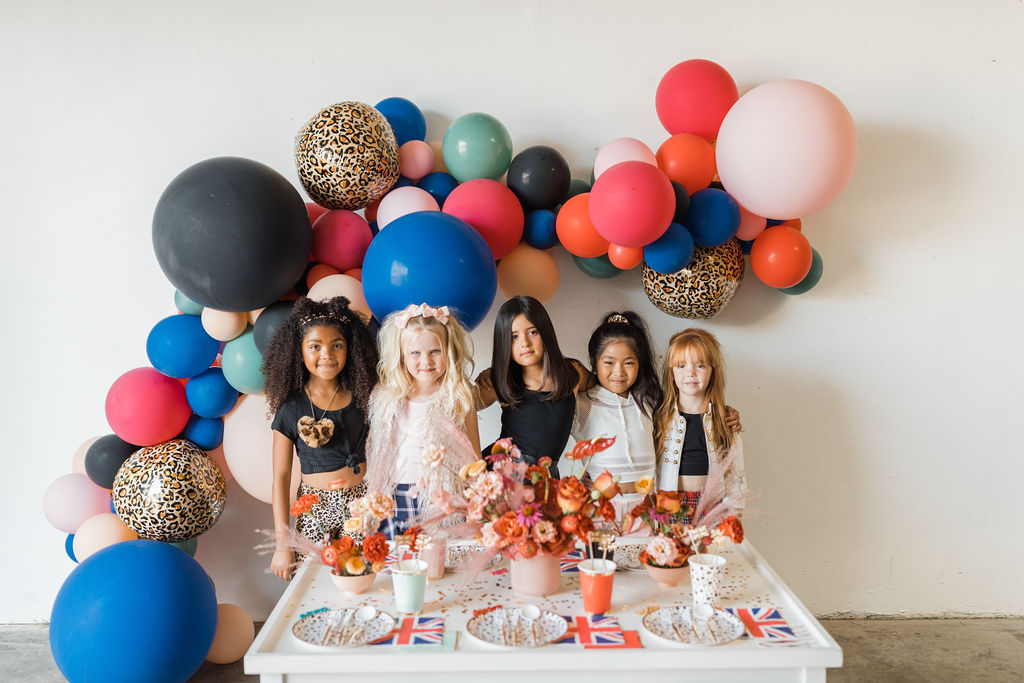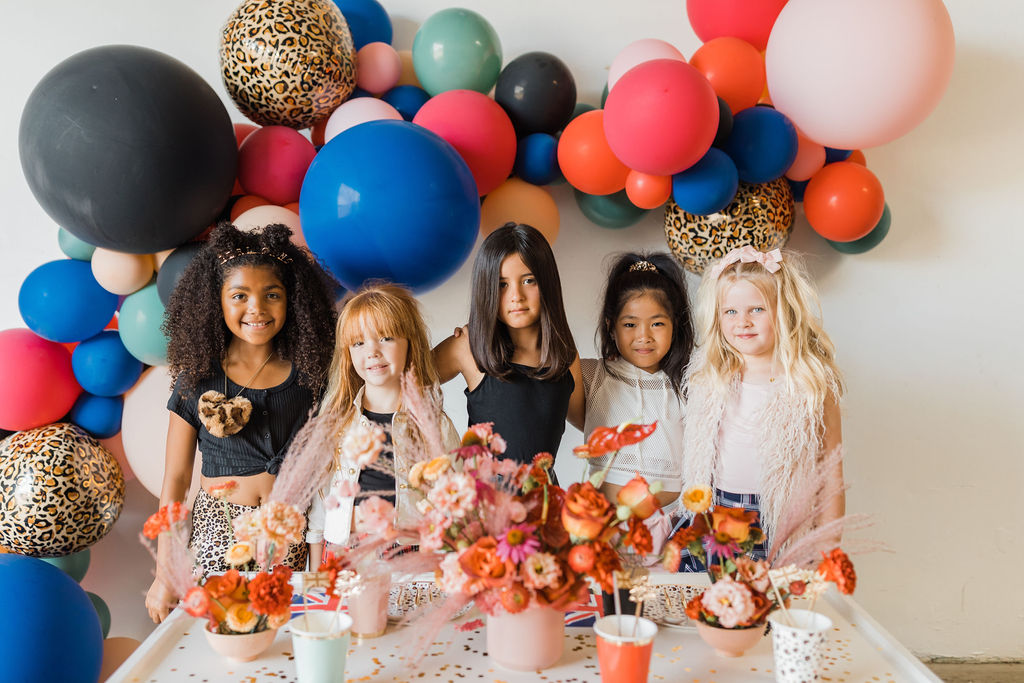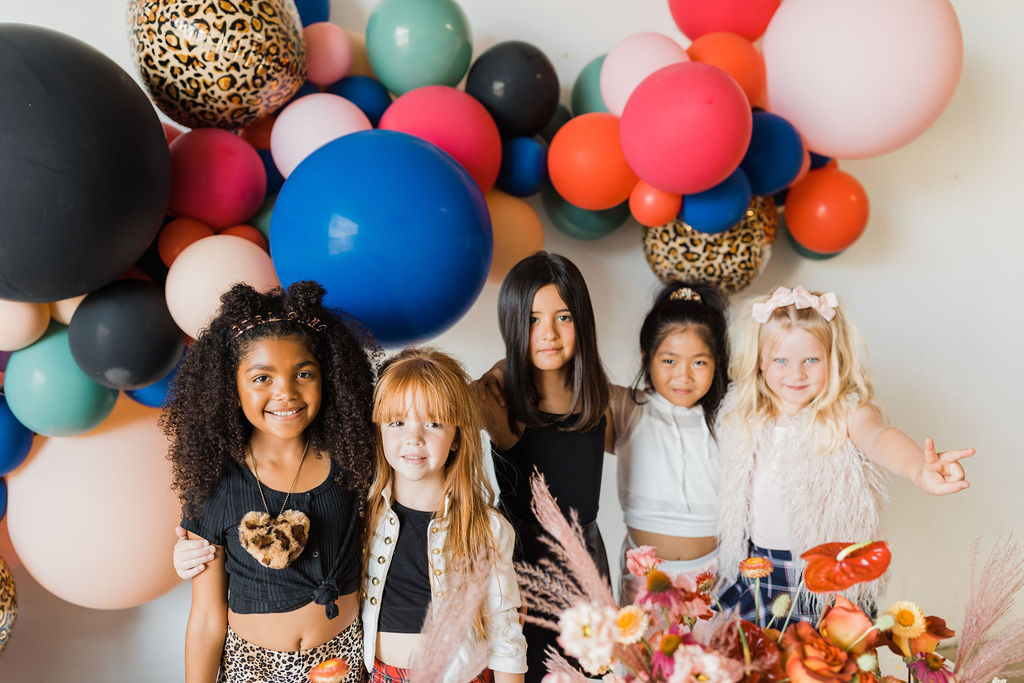 Let's meet each Spice Girl one by one, shall we? Starting with….
BABY
Miss Avalon was the perfect Baby, with her long blonde hair and sweet baby blues! She's got all the girl power!!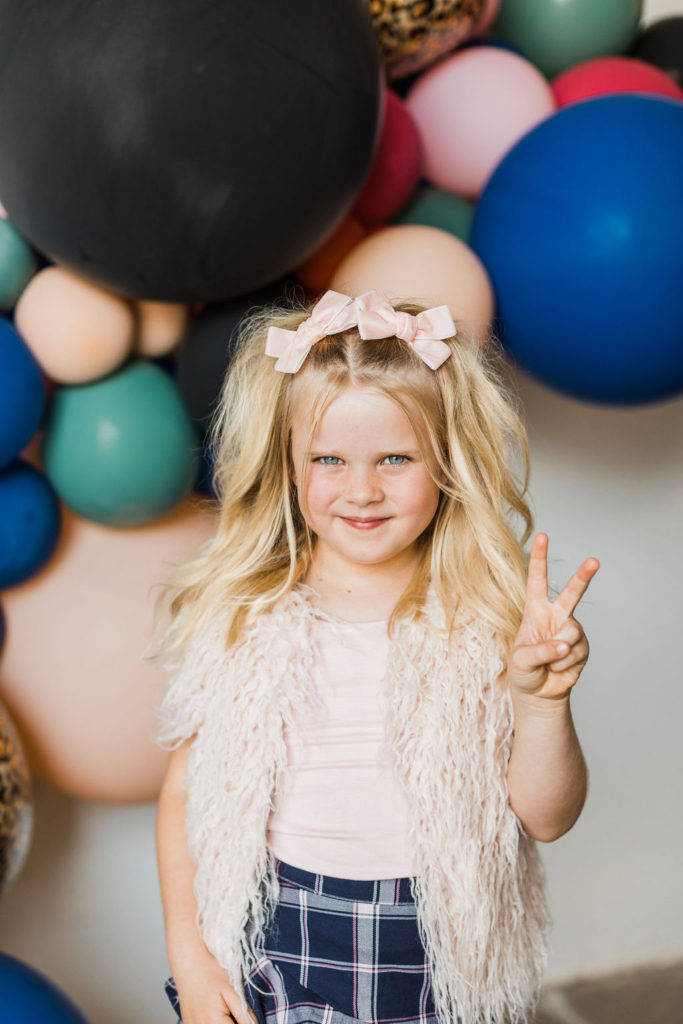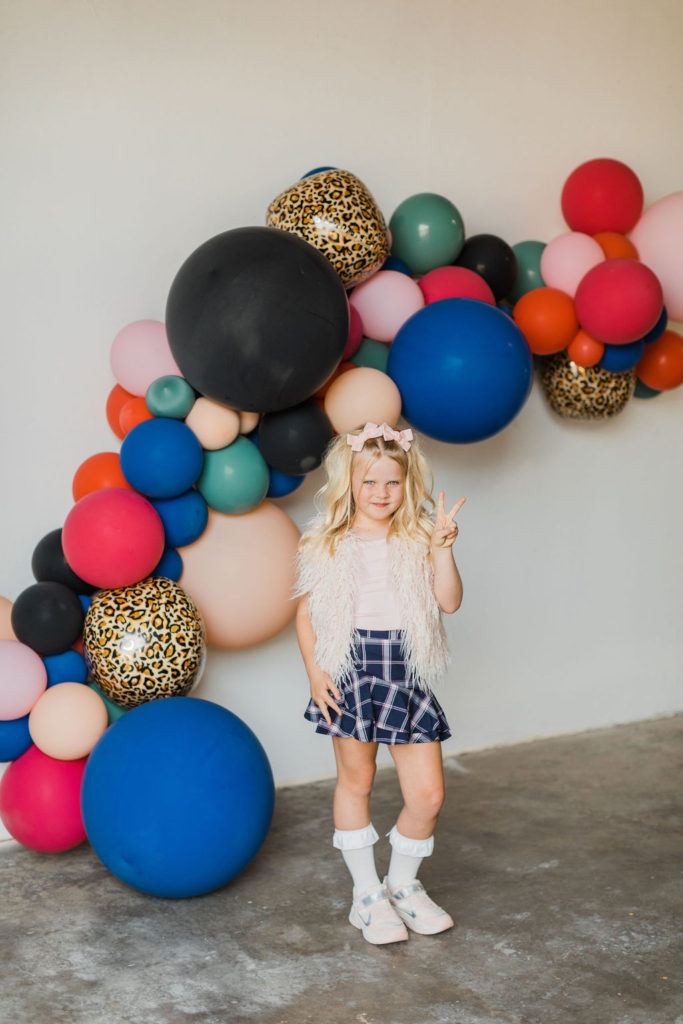 POSH
Mikayla took the roll of Posh and she took it seriously! Haha! We told her not to smile and showed her all of the key Posh poses, and I gotta say, she was money!!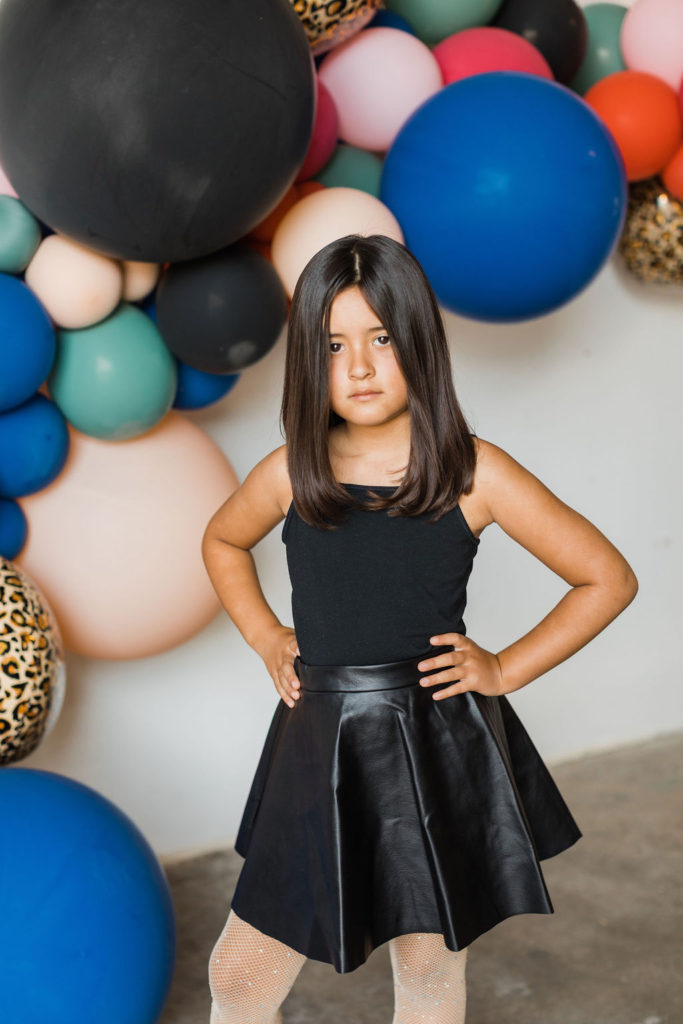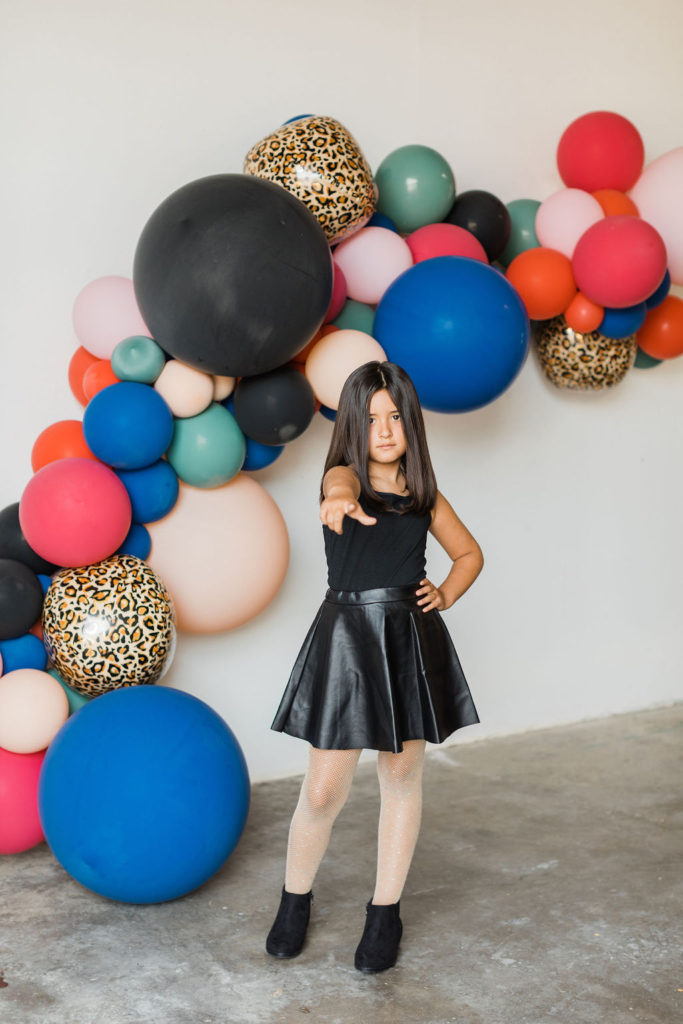 SPORTY
I am obsessed with this girl!! Mazel is such a rock star, she's been in a few shoots for us before and I love her! But I knew she'd be the perfect Sporty as she's an incredible skateboarder!!! She brought her board and did a few tricks, just like Sporty would – wait till you see!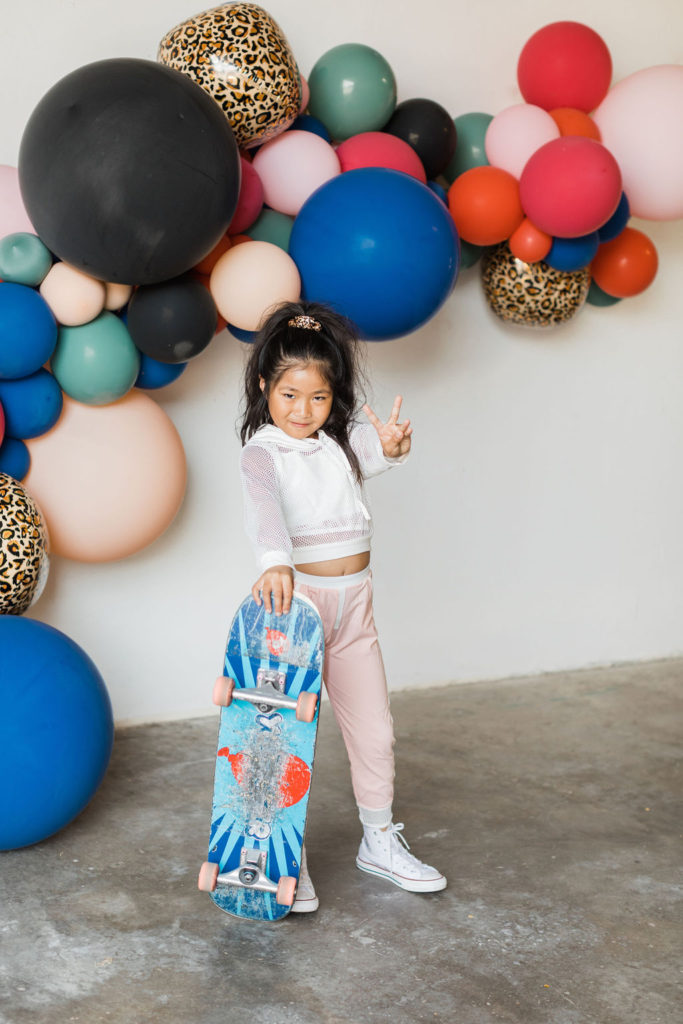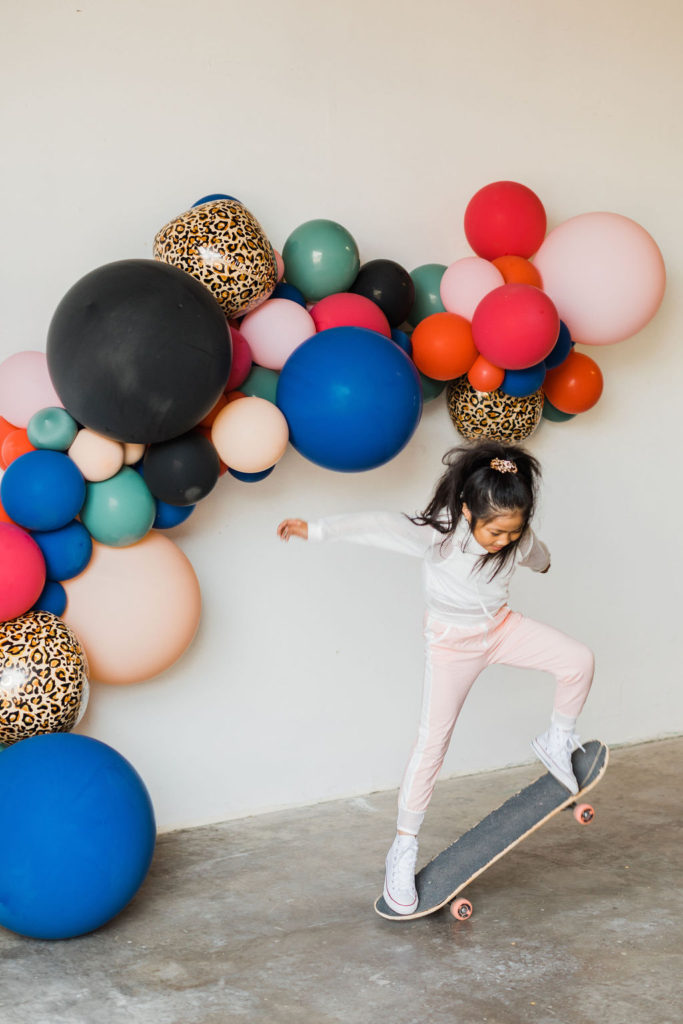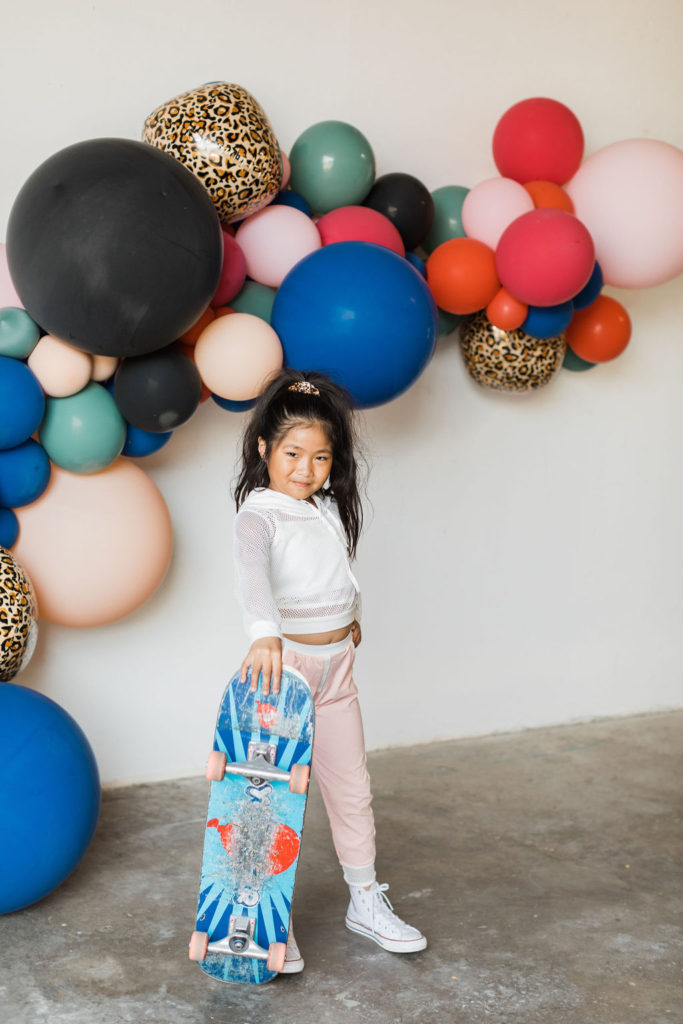 SCARY
I mean… does it get any cuter?! Farrah is so fierce and had to be my Scary spice!! Her little sister Priya was just in our Clueless shoot and when I told her I had a perfect shoot for her, she jumped at the chance! Look at her in those leopard pants doing those kicks!! Go girl!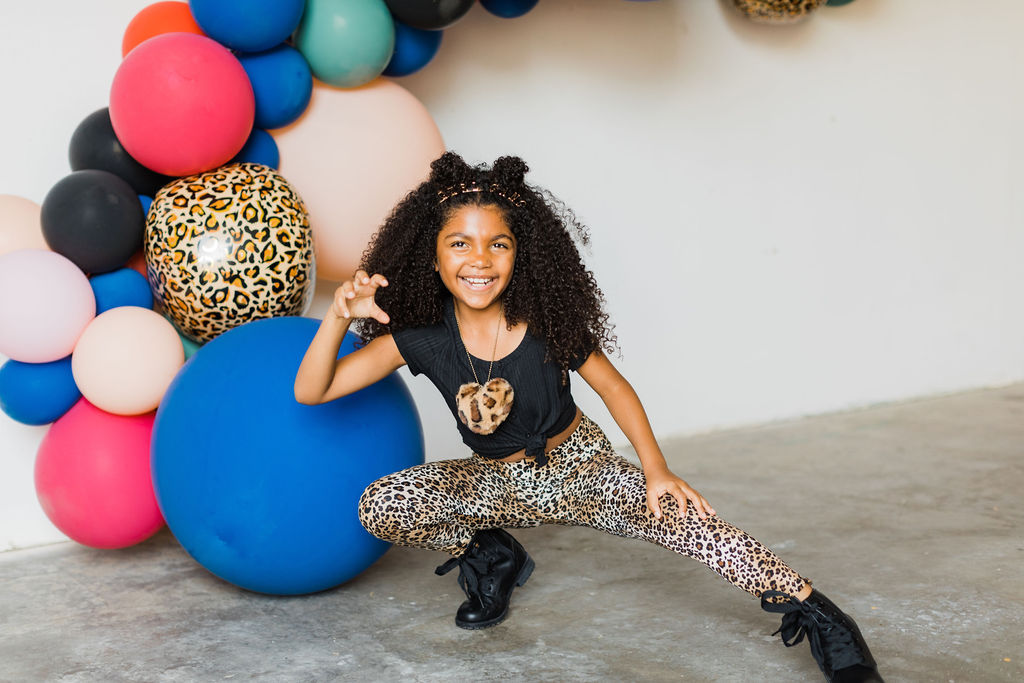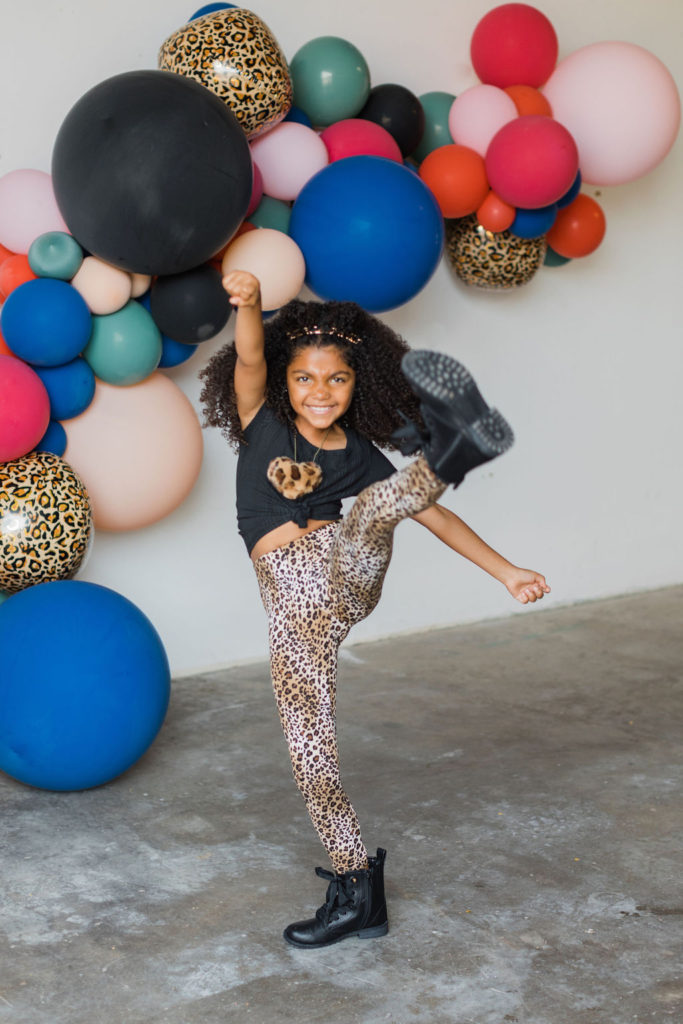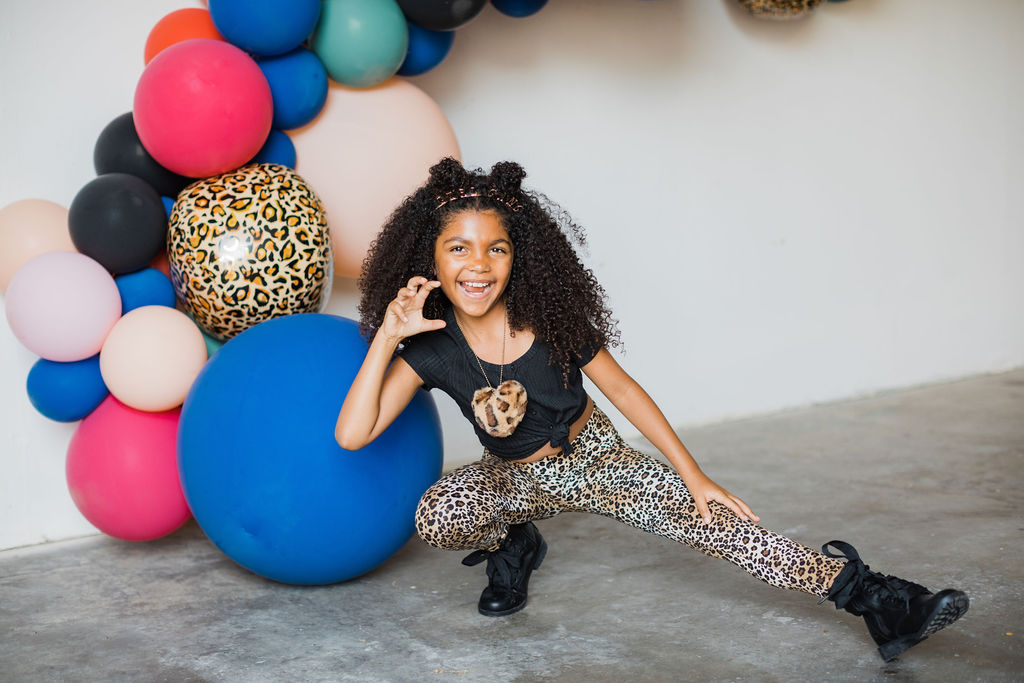 GINGER
Last but not least, little Scarlett was our Ginger! I mean she has the hair for it and the sass to boot, haha! She was our littlest Spice Girl and held her own with the big girls looking so freaking cute in those bloomers!! Plus, Erica added a little bit of blonde to her hair, just like the real Ginger, faux of course!!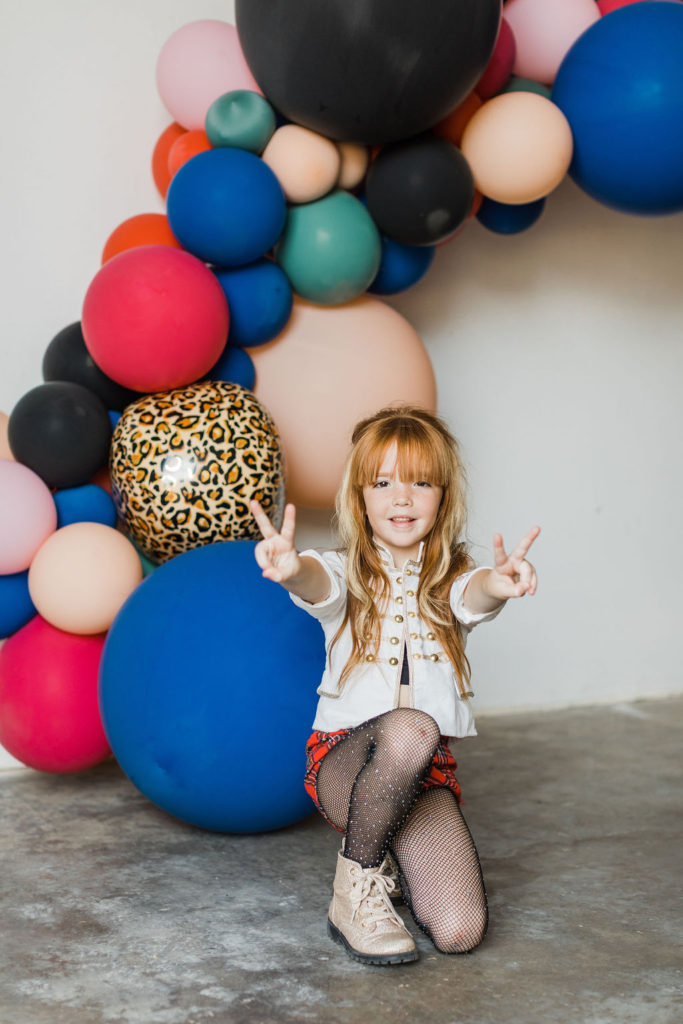 Spice up your life with these cuties!! How can you not?!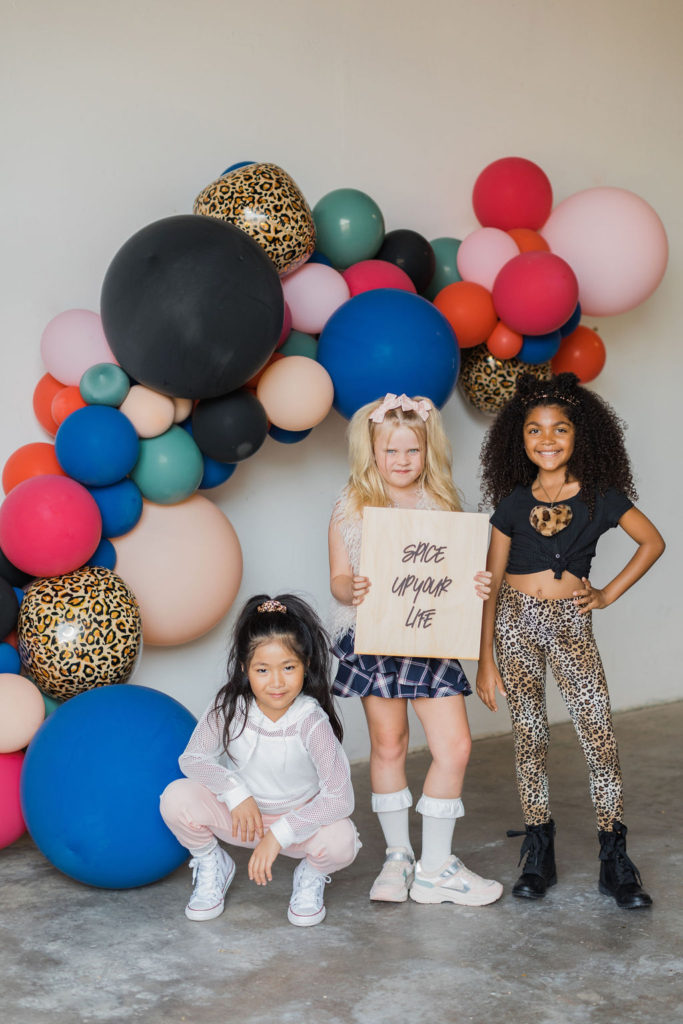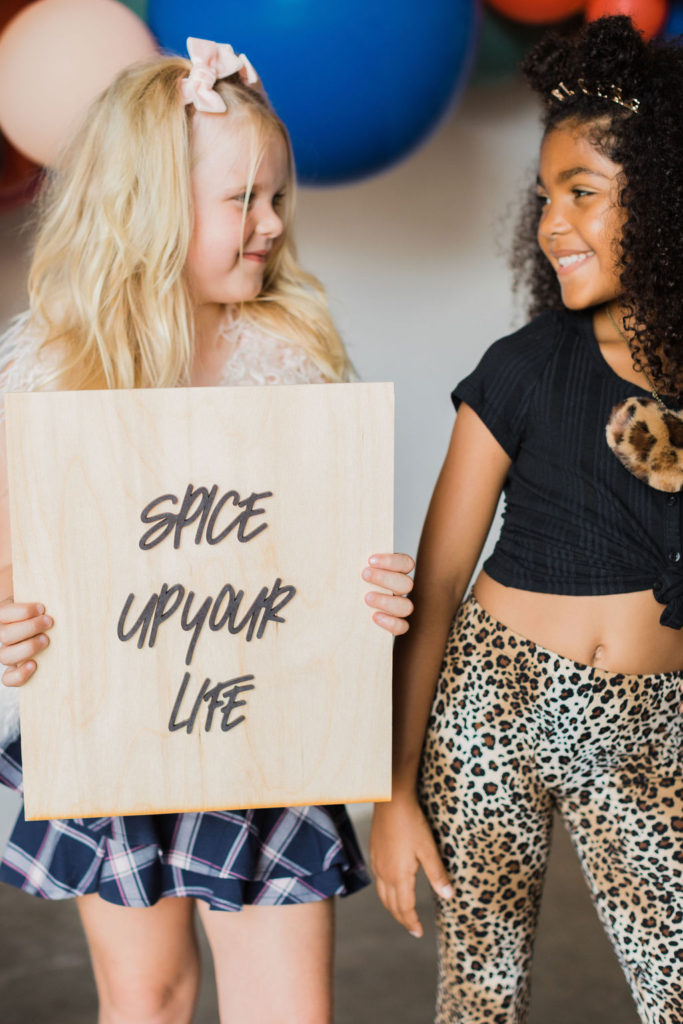 My favorite Spice Girls quote – Make it last forever, friendship never ends!!! How cute is that you guys?!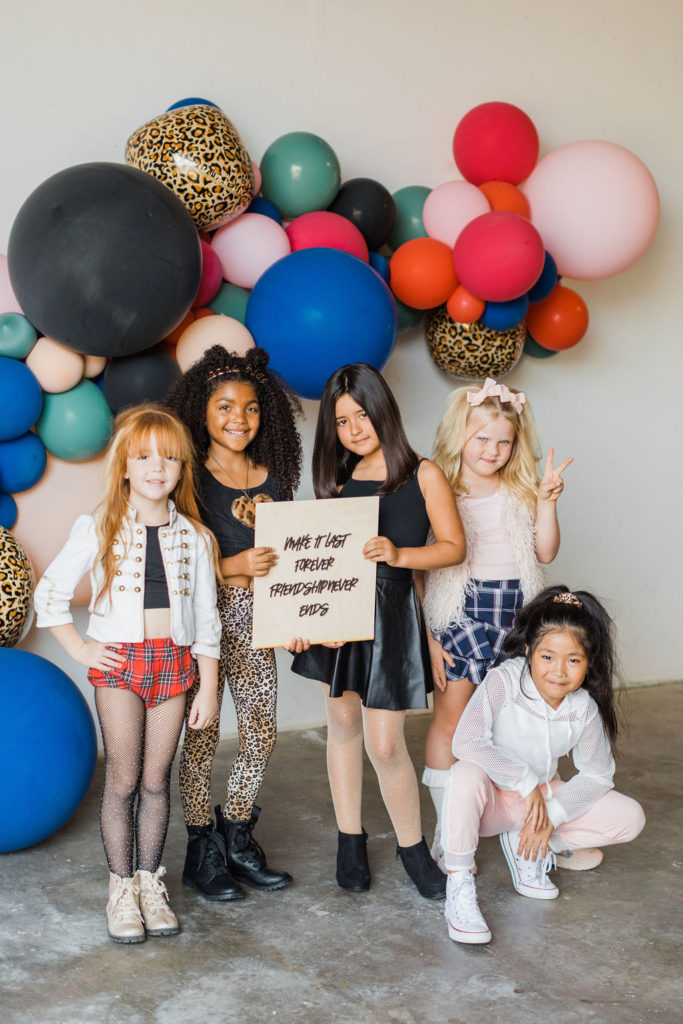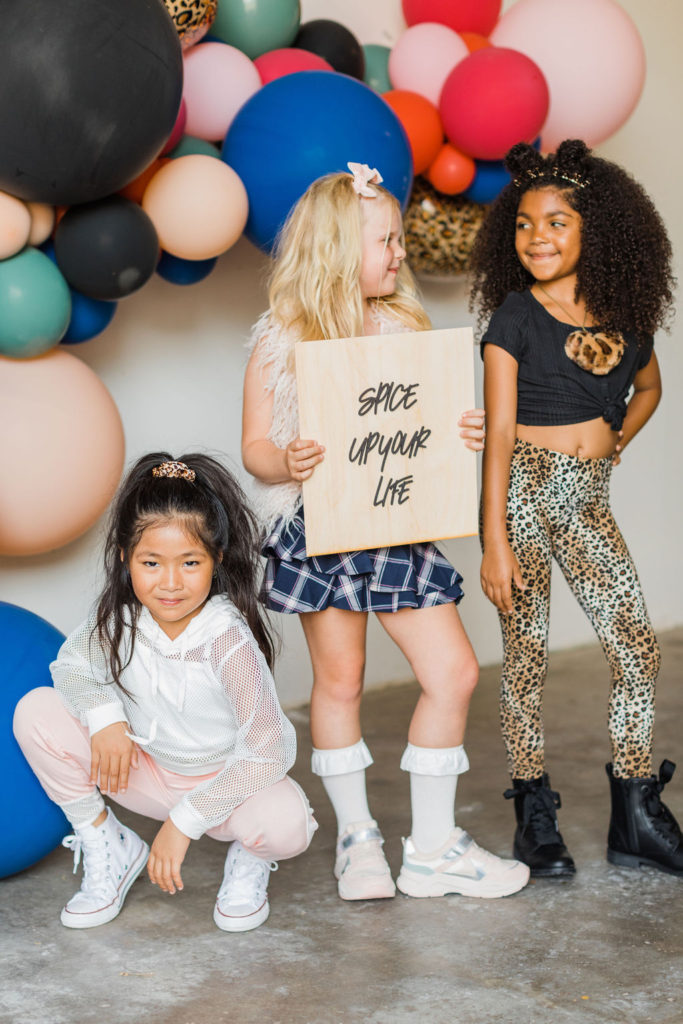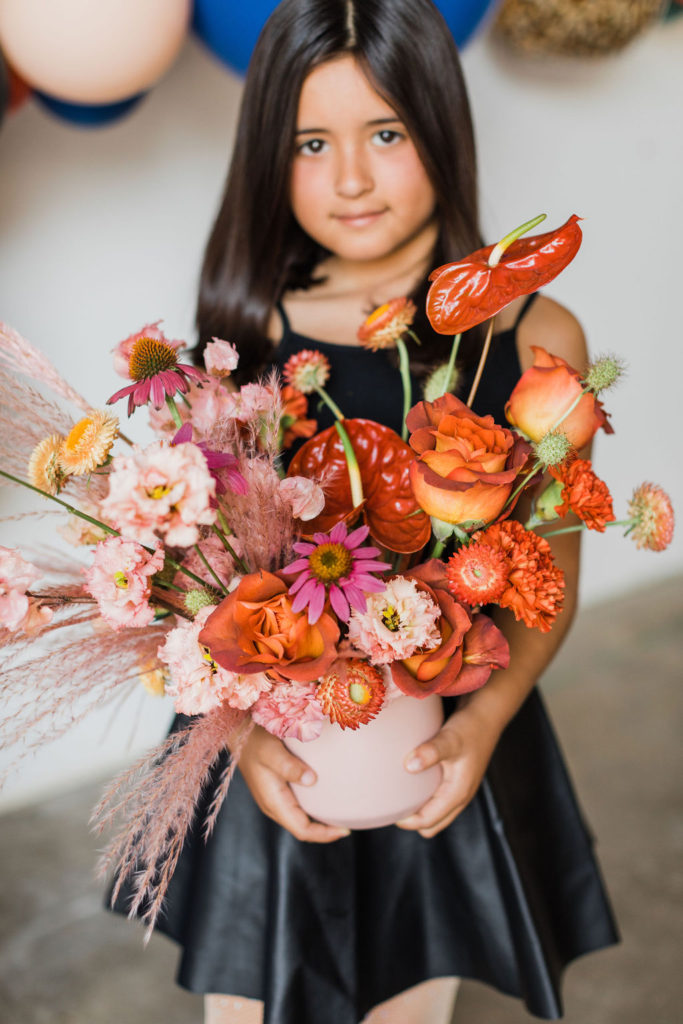 And Jessica Lynn Photo brought her old Spice Girls DIARY!!!! I won't give out any of her secrets but she definitely was a spicy little girl, beep beep! Inside joke, haha!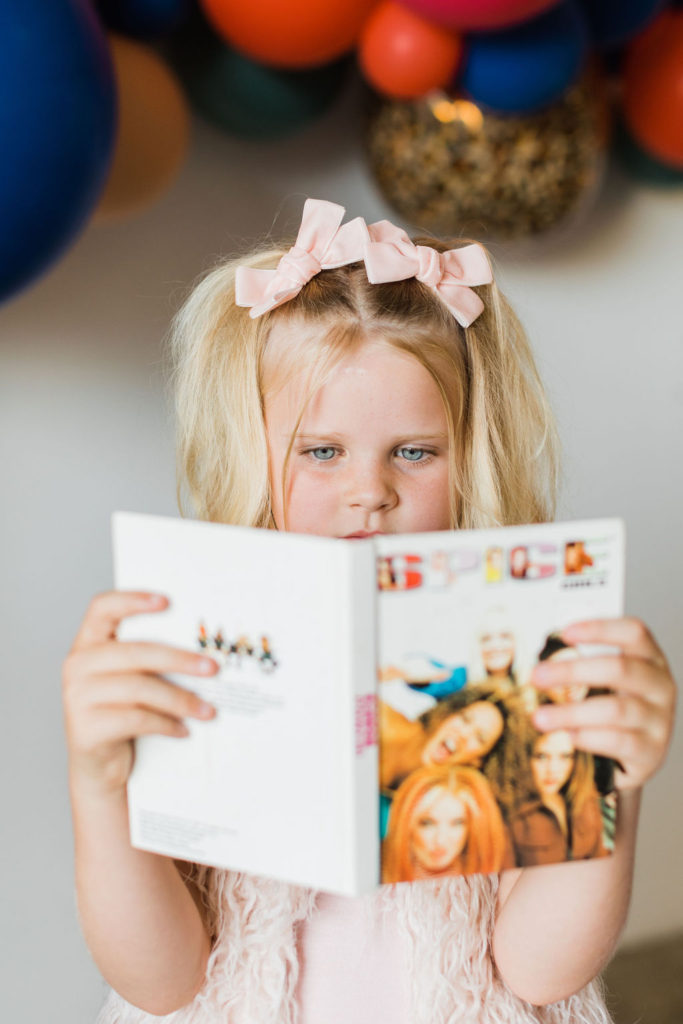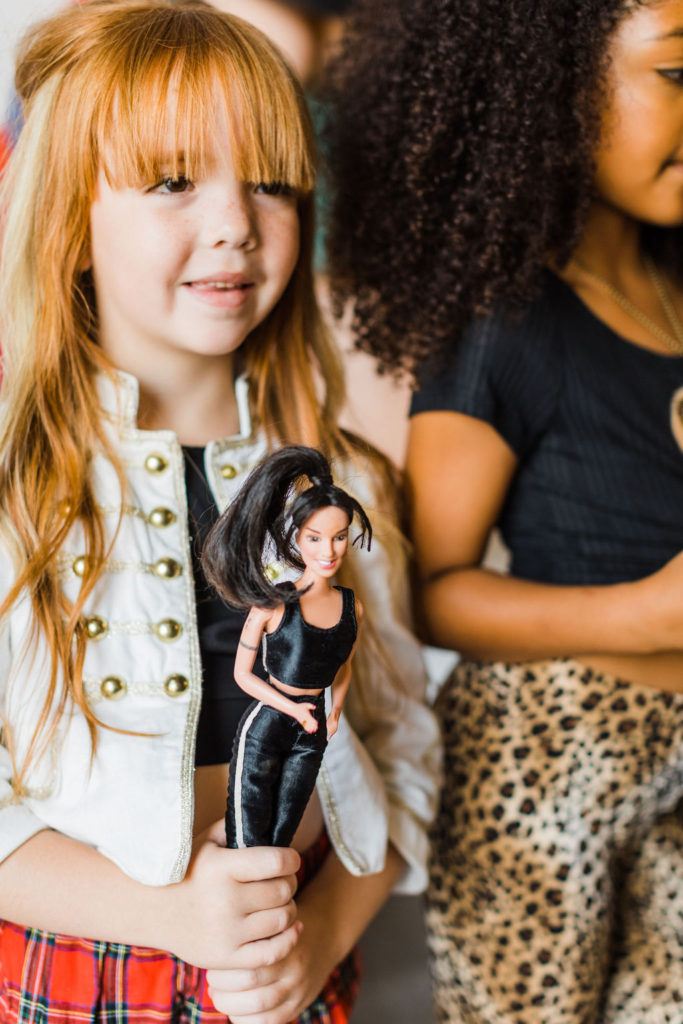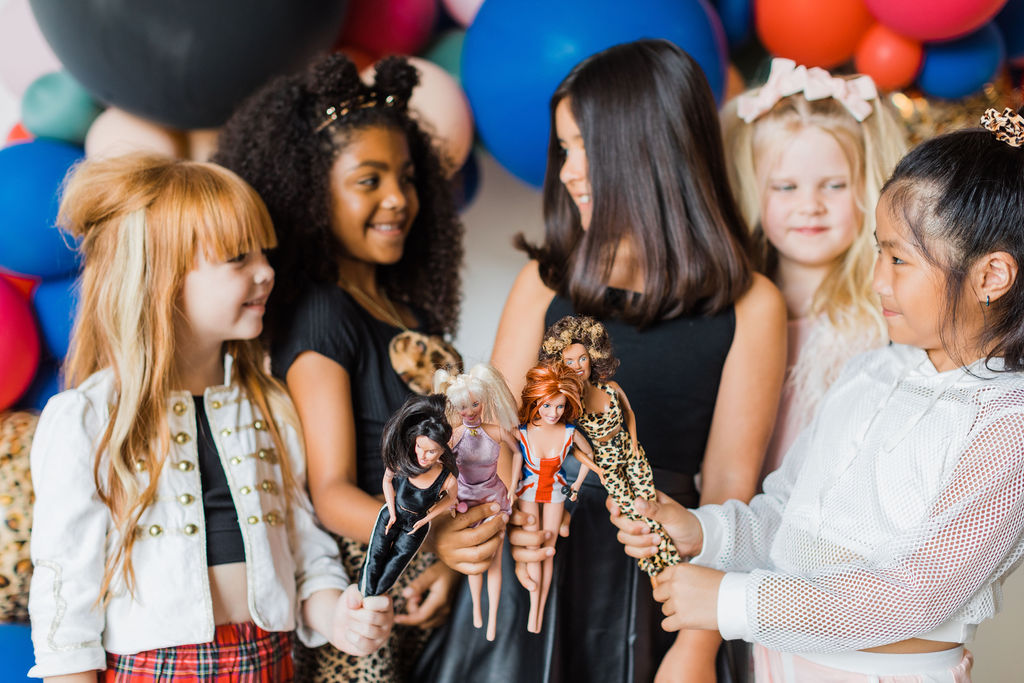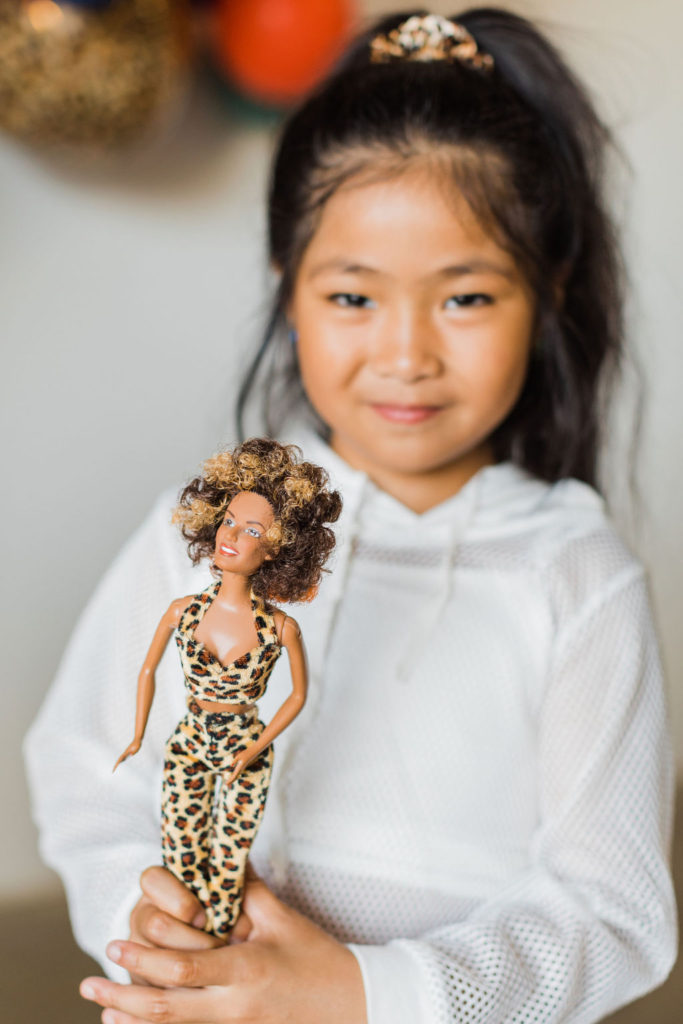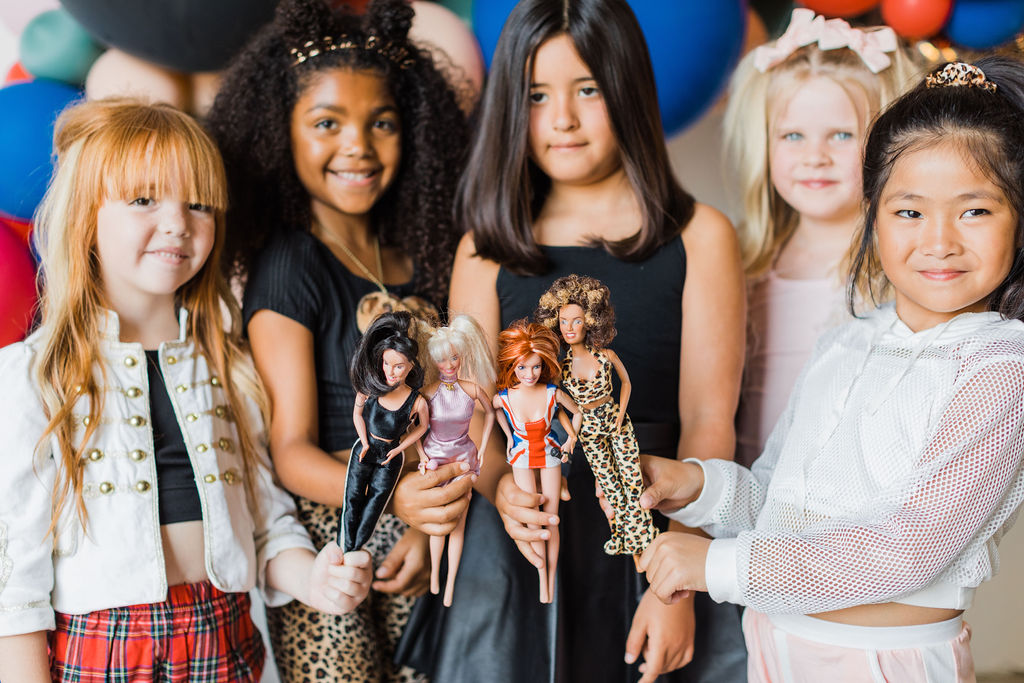 There goes our Sporty doing her best moves on her skateboard!! Love her!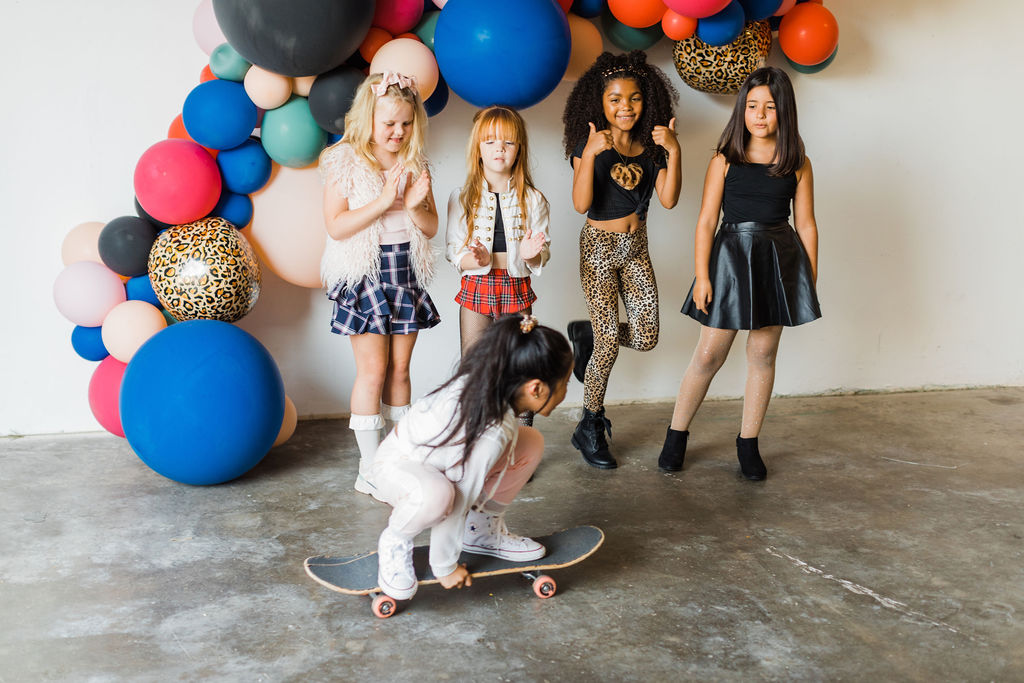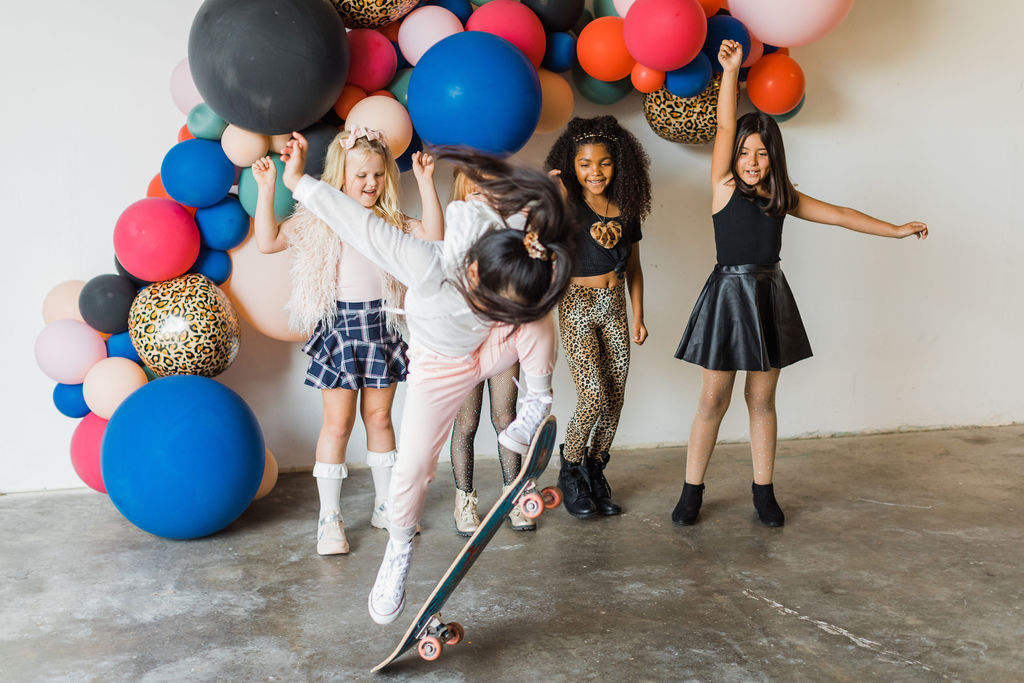 And we had to have some desserts!!! Sweet & Saucy Shop did signature cupcakes and cookies for each of our girls – can you tell who's is who's?!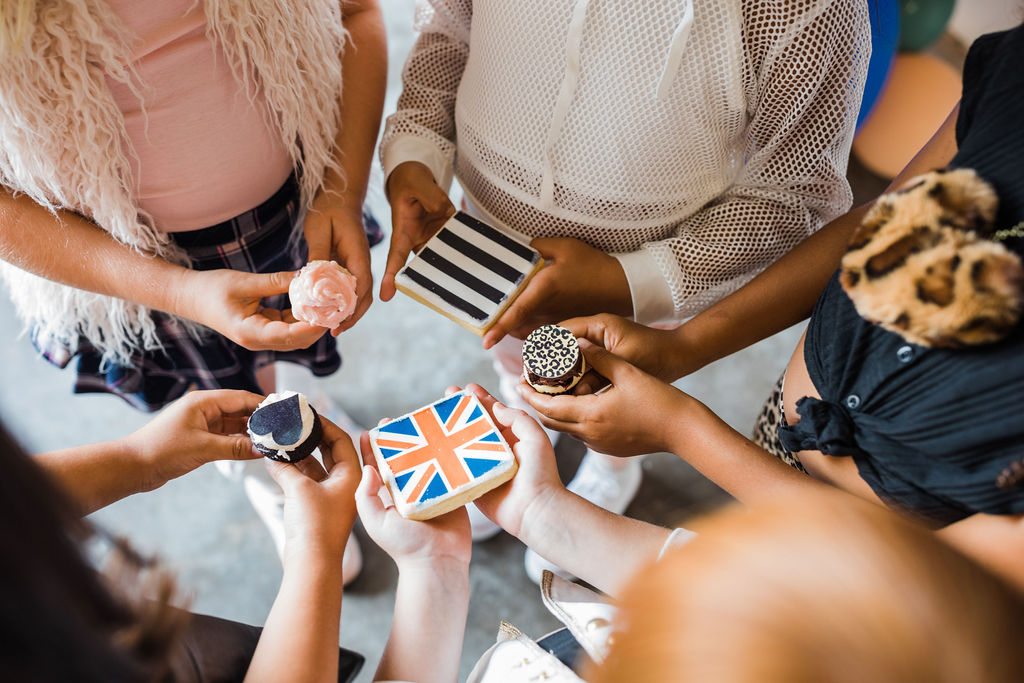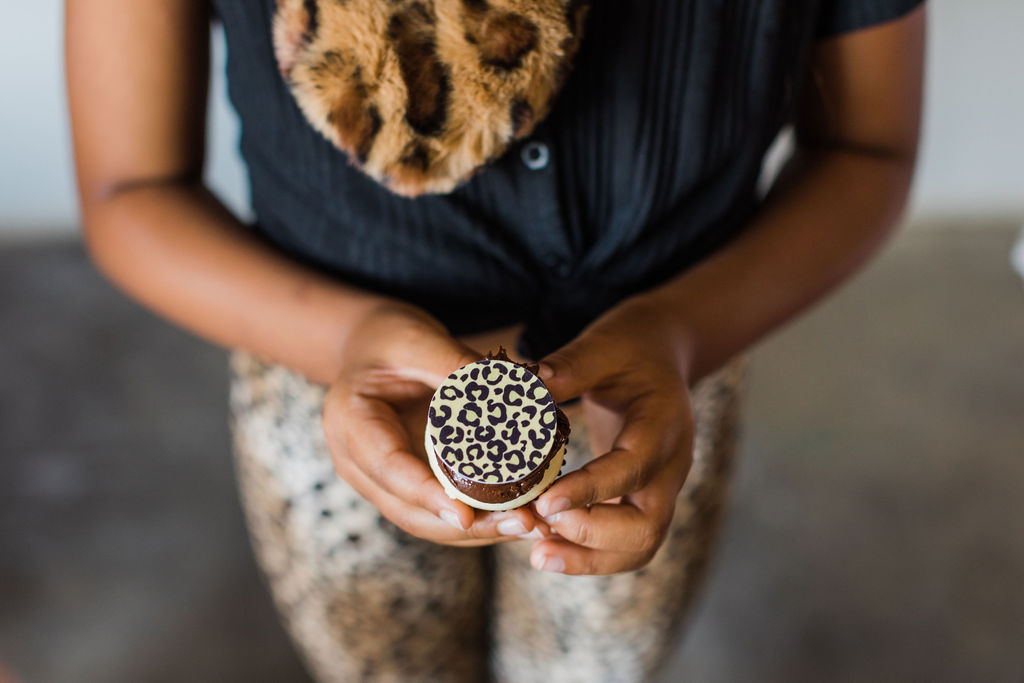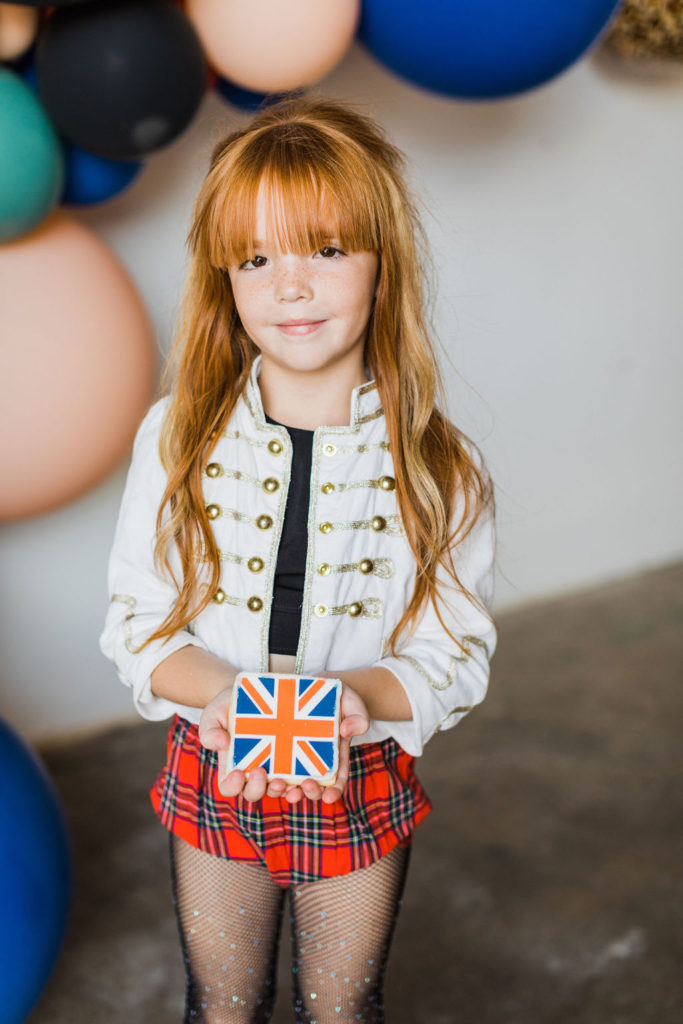 There you go guys!!! I hope we gave you some fun inspiration, whether it was for a party of your own or even Halloween costumes, haha!!!
These girls killed it, and so did Jessica Lynn Photo – I think she actually had the most fun with this one!!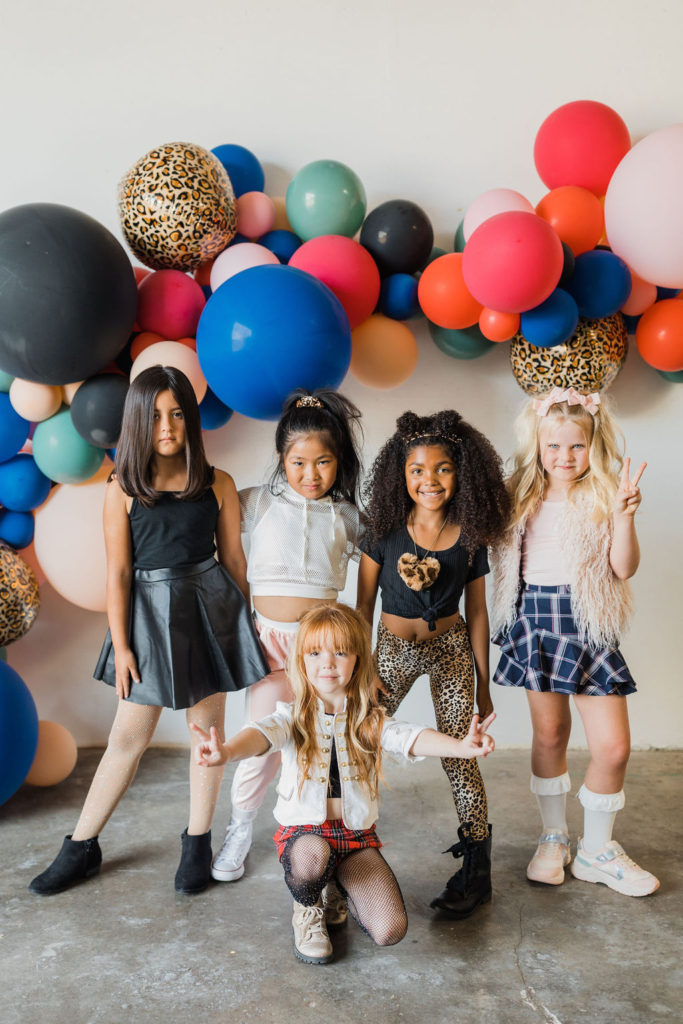 xx

Jacquelyn