We are back after a little hiatus of party posting enjoying our summer to bring you this cute party from nearly a year ago! Aydin was turning one and his mom wanted to celebrate with a race car themed party! We went back and forth on where and when for this one but ultimately landed on his family's amazing front yard. Get ready to ride because this one is way too cute and the perfect inspiration for any car lover. Check out the adorable photos by the amazing Gabby Gandara below!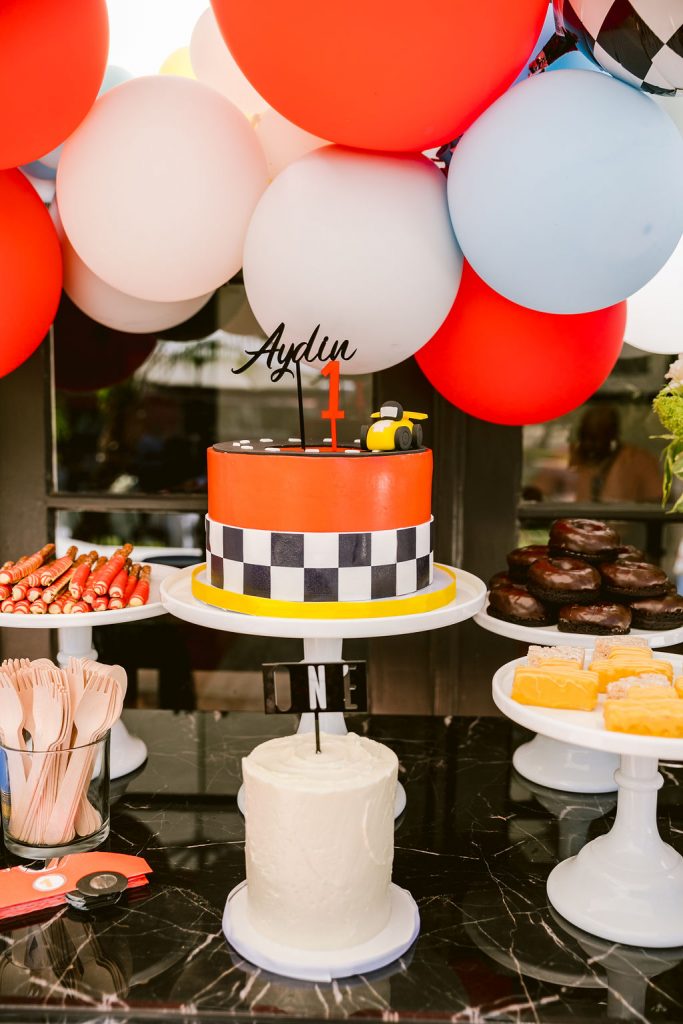 The scene was set and the start line was decked out greeting guests to come in for the race! A beautiful balloon set up by The Pop Shop with cute signage by Poppy Jack Shop for Aydin and his friends – what a way to set things off!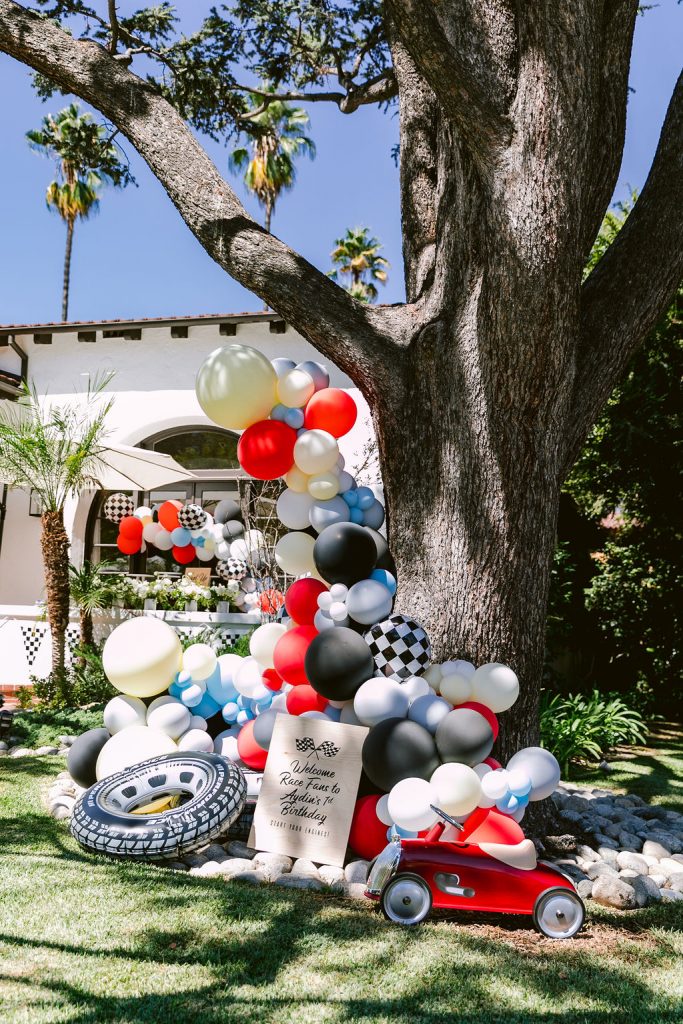 There's the cute birthday boy!!!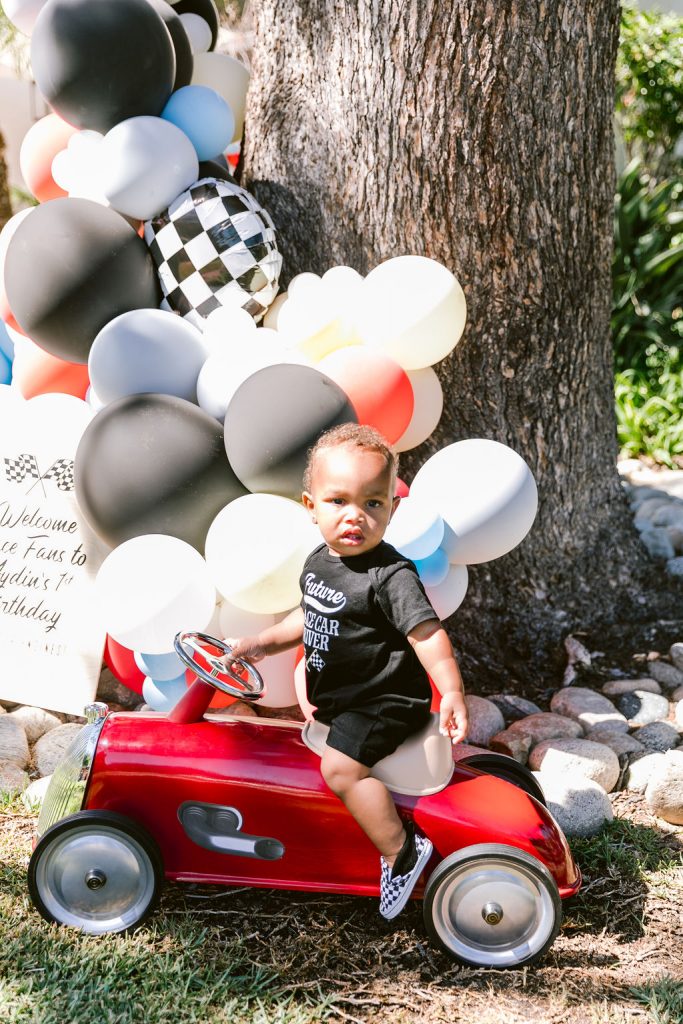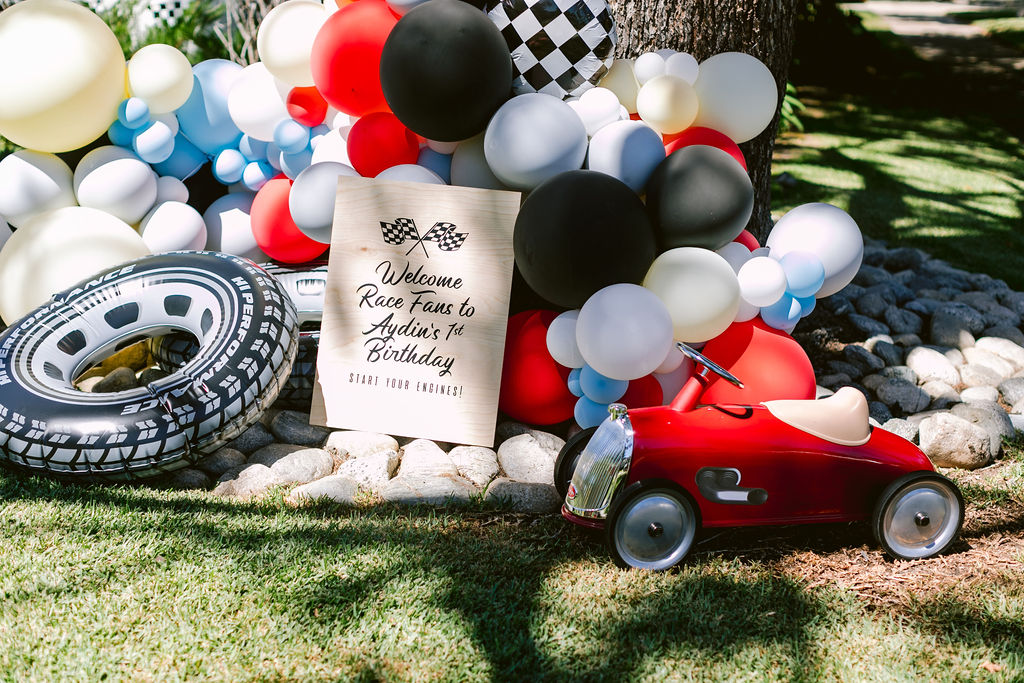 So obsessed with this sign from Poppy Jack Shop!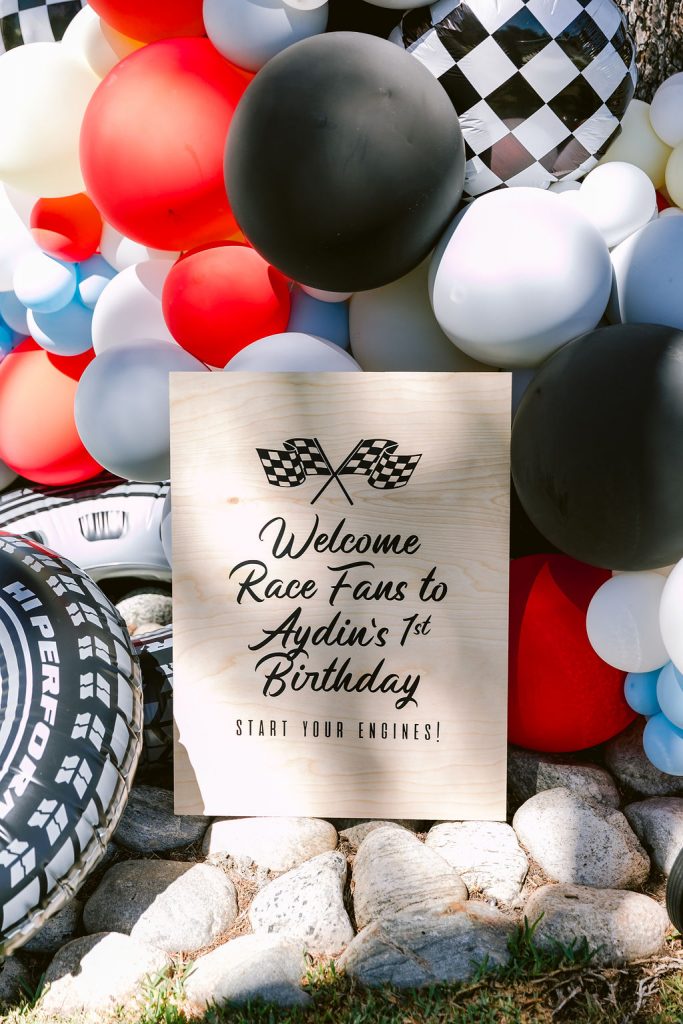 Our tables were revving to go! We used chairs from our friends at Sweet Salvage Rentals because they went so perfectly and decked out the table with goodies from Momo Party and Oh Happy Day. Adorned with the perfect flower arrangements from Blush Flora, this table was race car ready!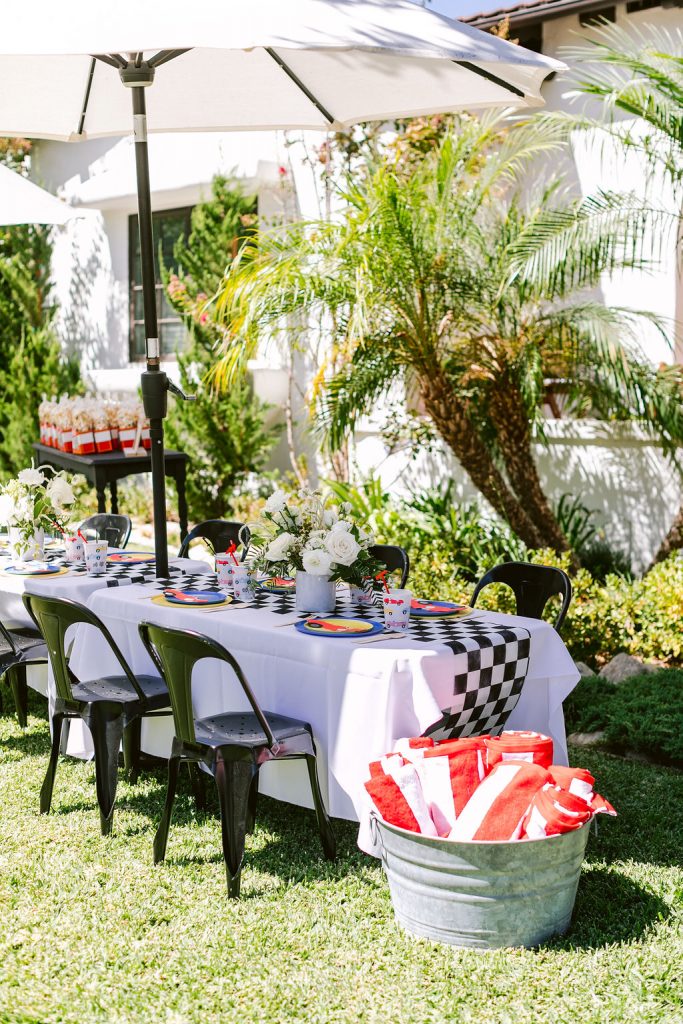 Loving this too cute place setting and the adorable place card and stir sticks from Poppy Jack Shop. Also loving these colors together – so so good!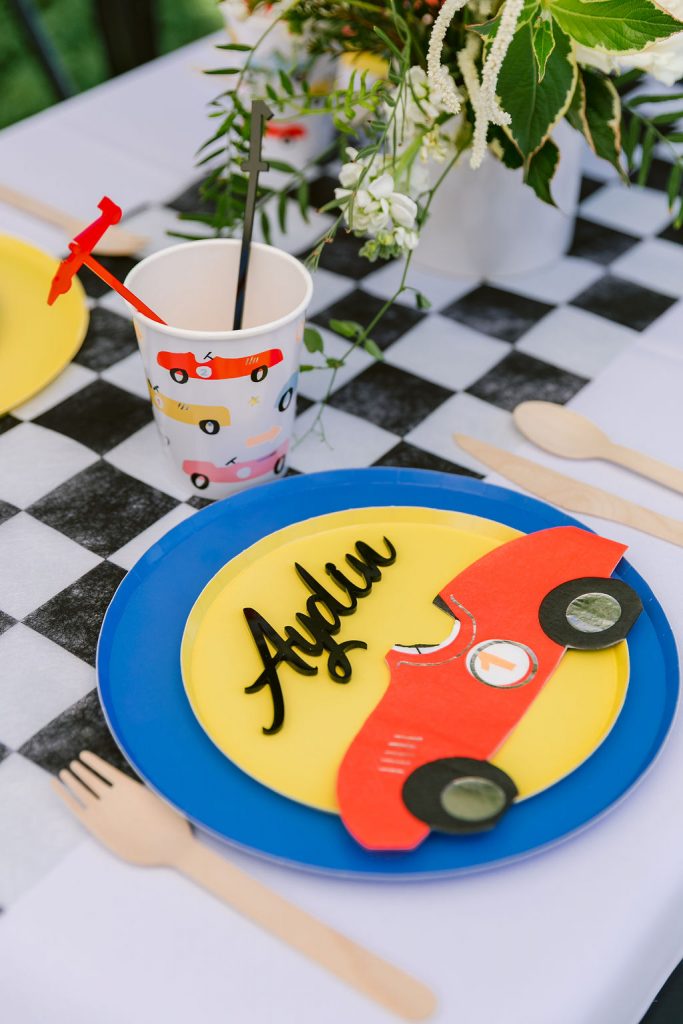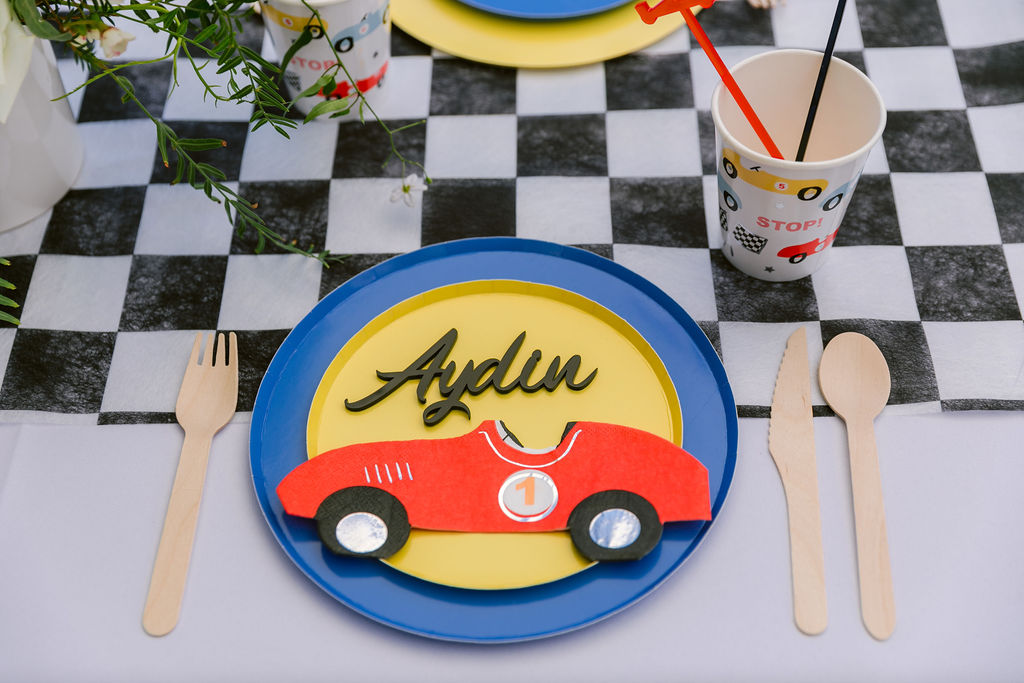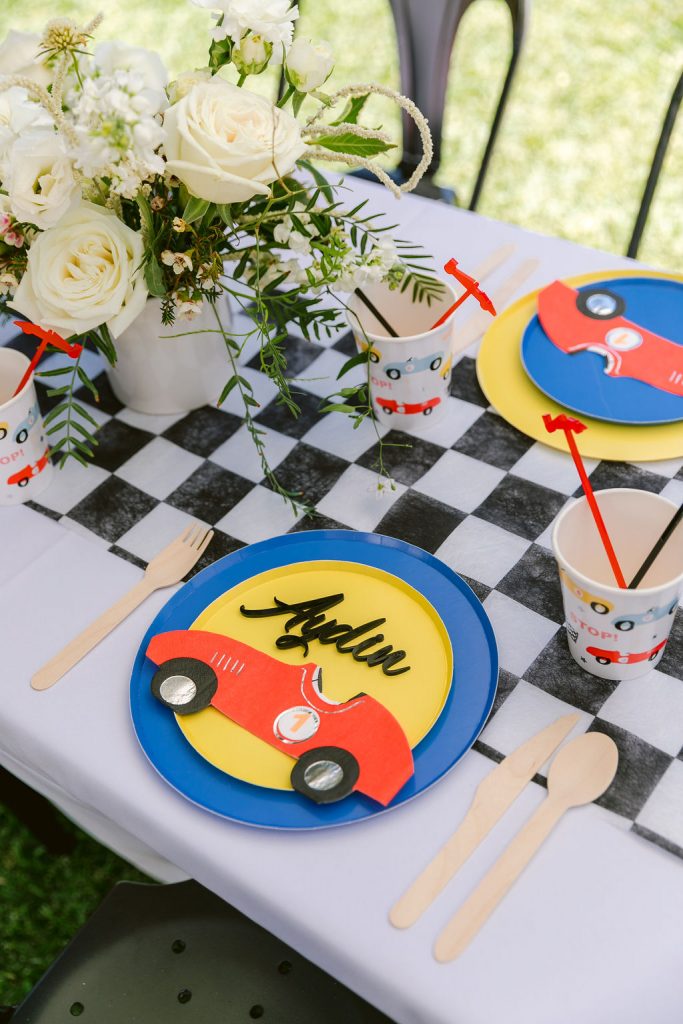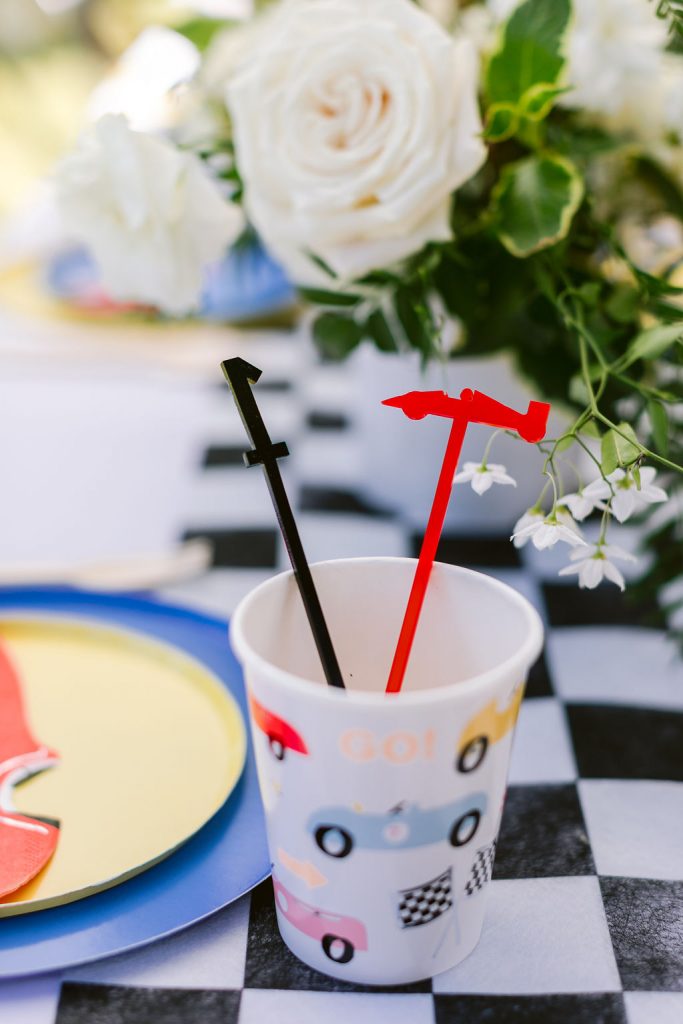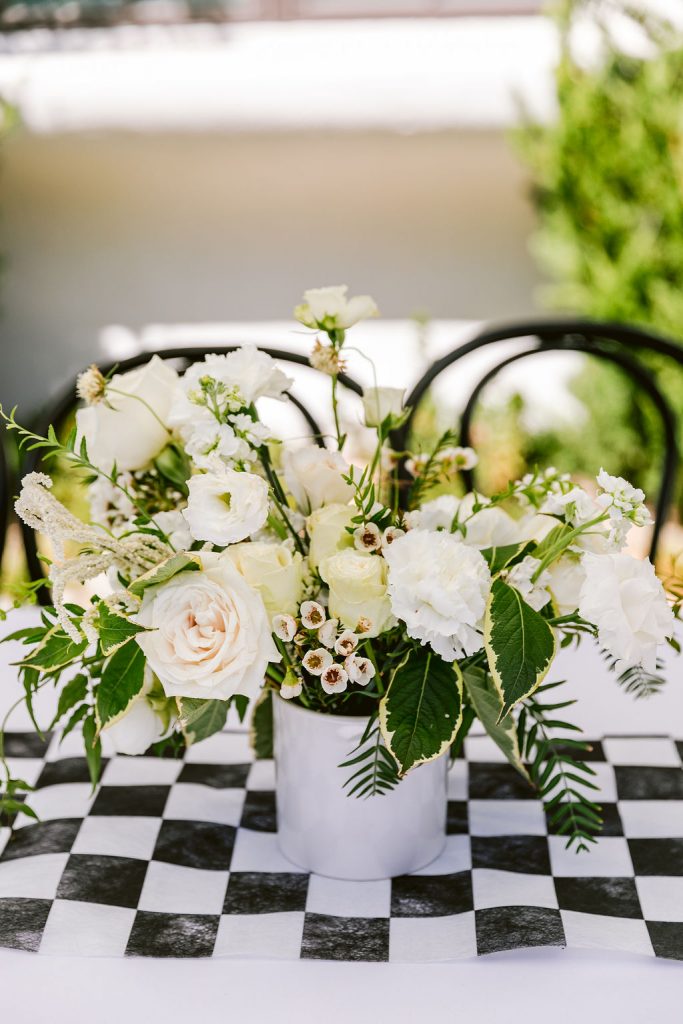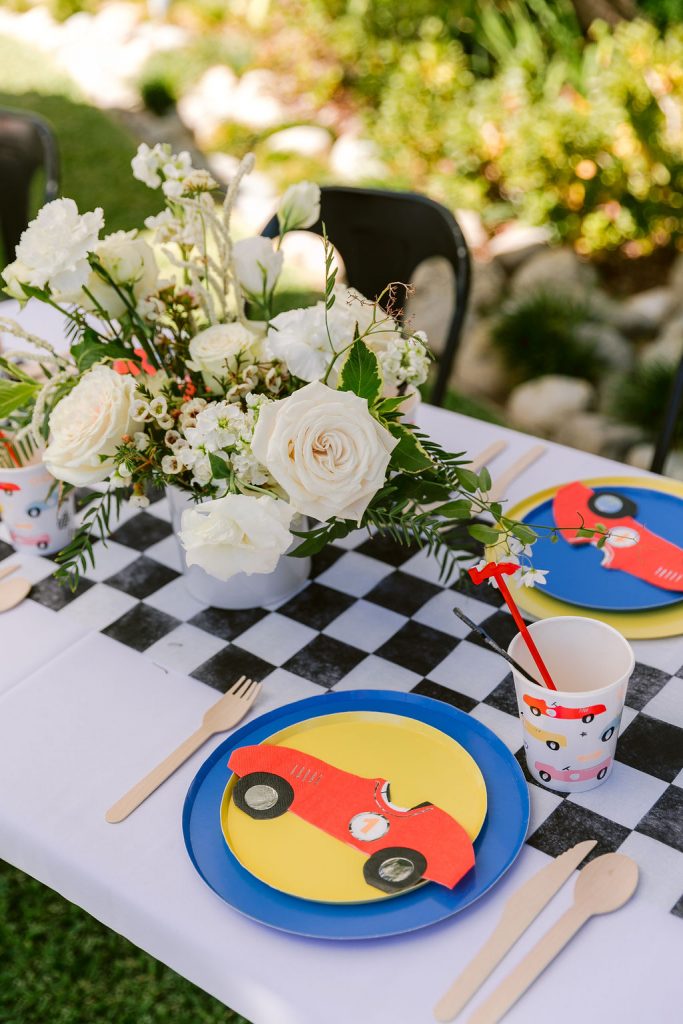 Adorbs!!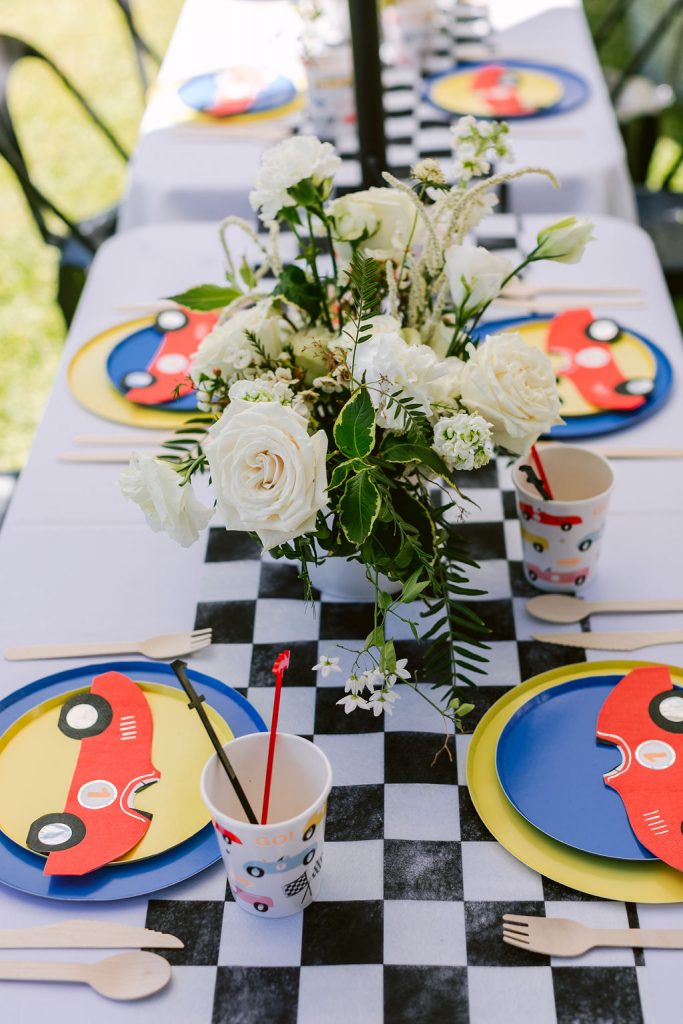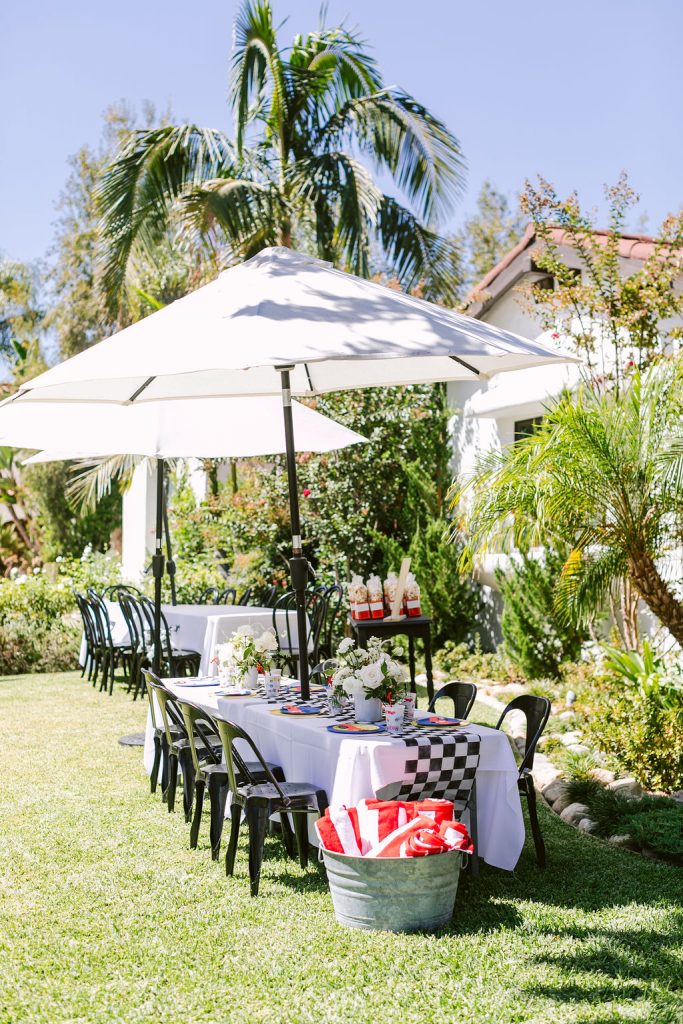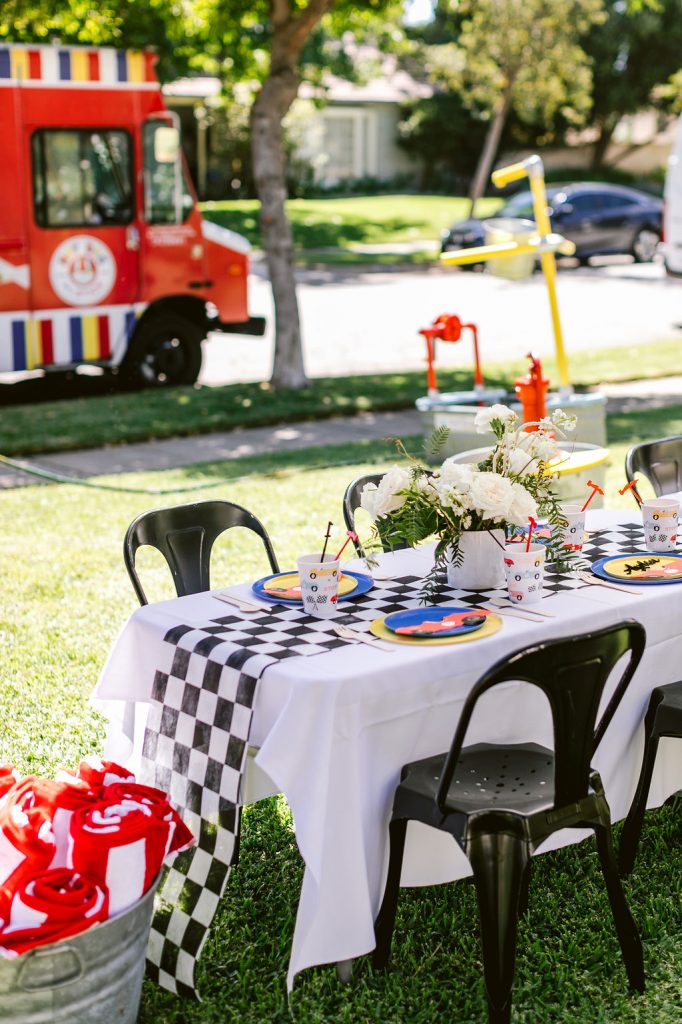 Can't go wrong with Hot Dog on a Stick! And how convenient that the colors match our whole party! Love when the food matches the mood board ;)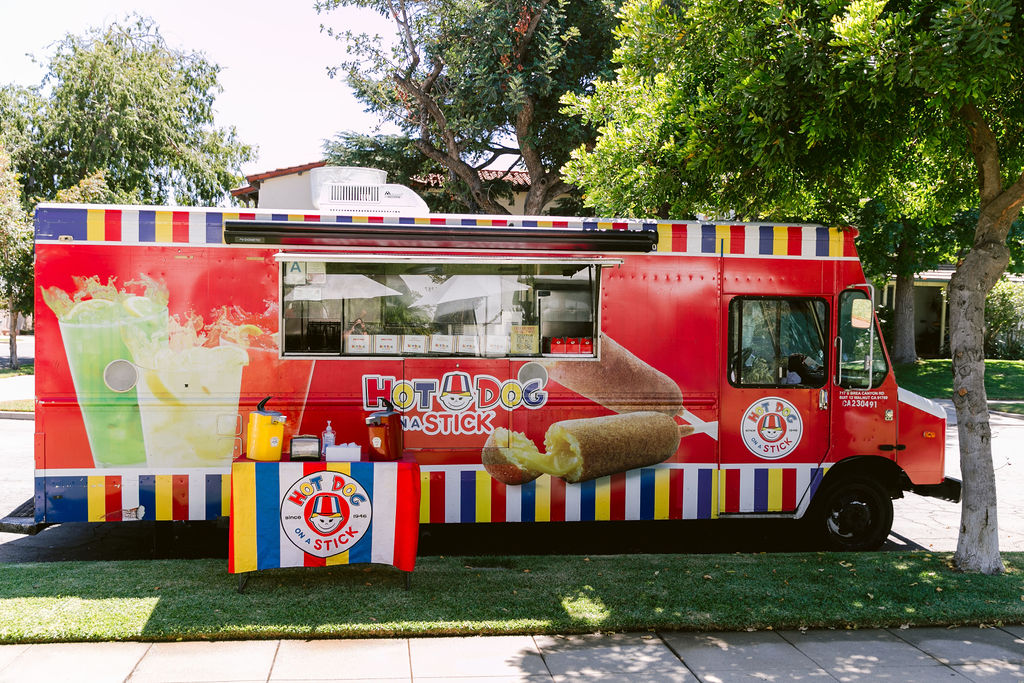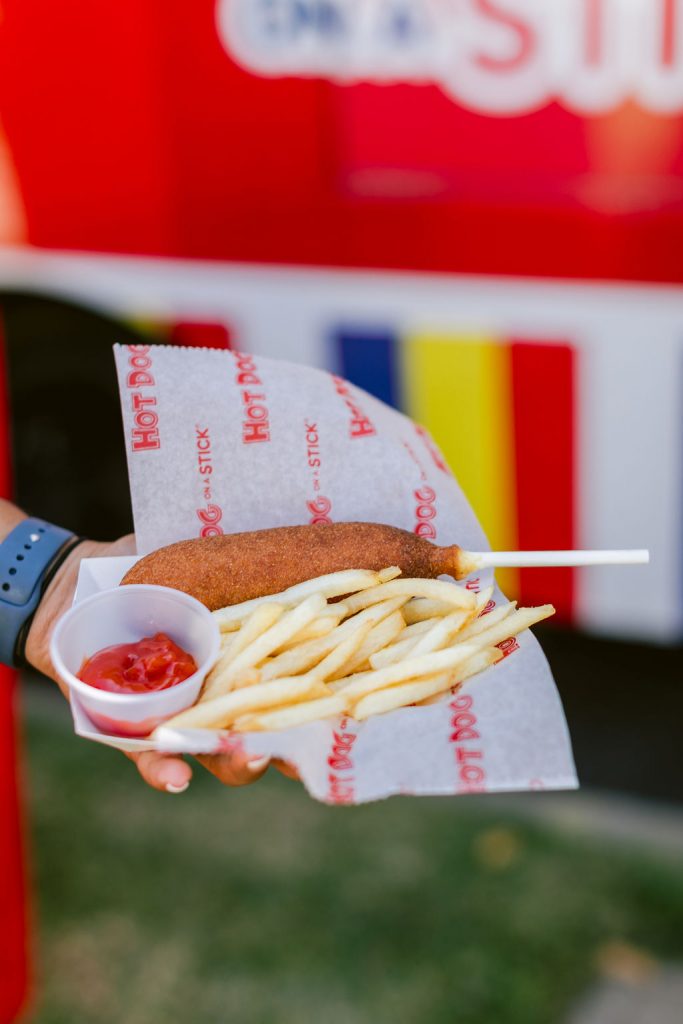 The food didn't stop there! Guests took a pit stop here for snacks and drinks! Again, Poppy Jack Shop with the perfect sign and you can find those little fuel boxes here.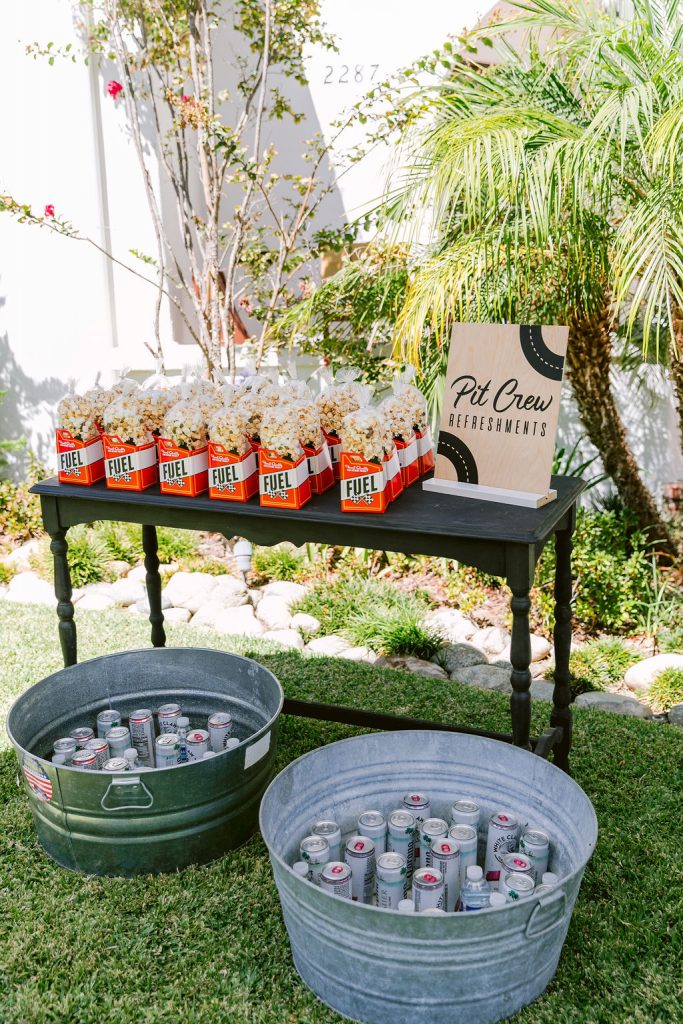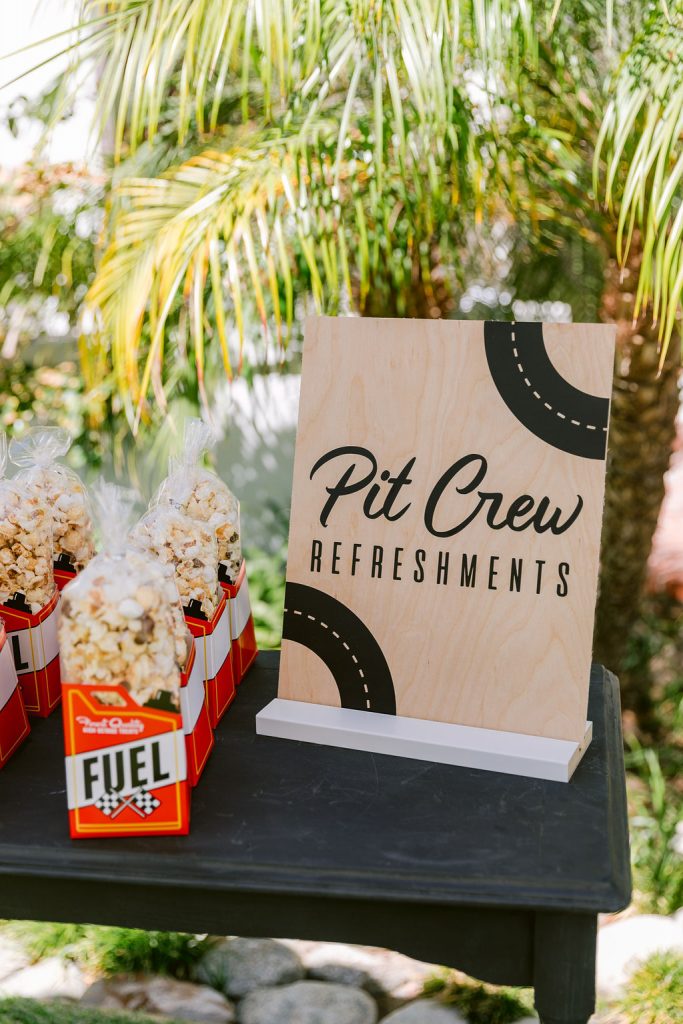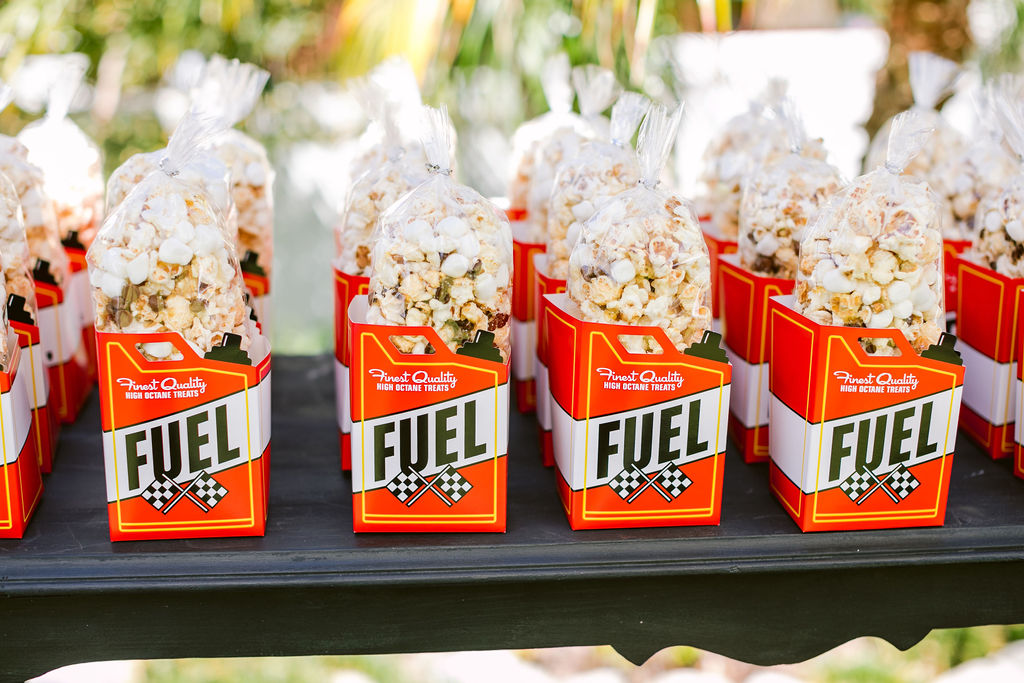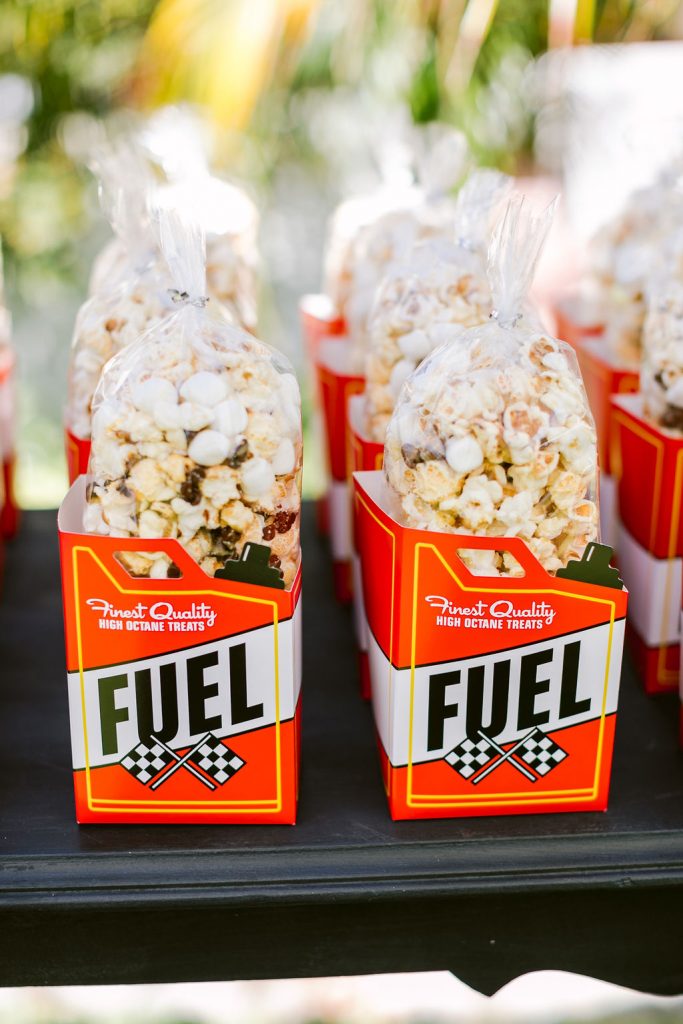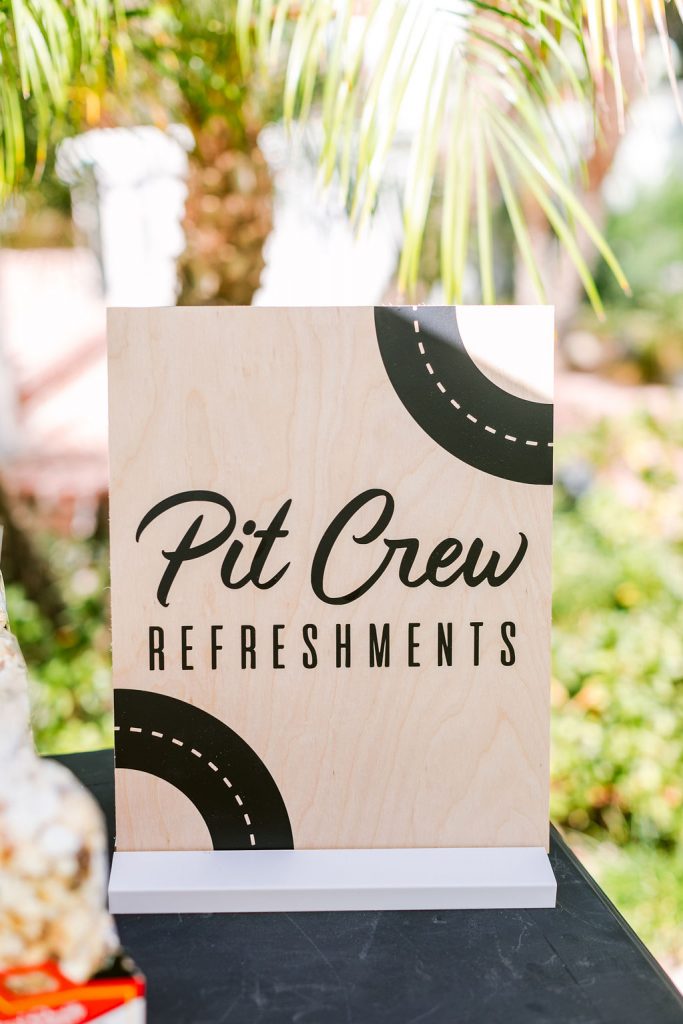 Big sister & big brother snacking away! Snacks are always a good idea…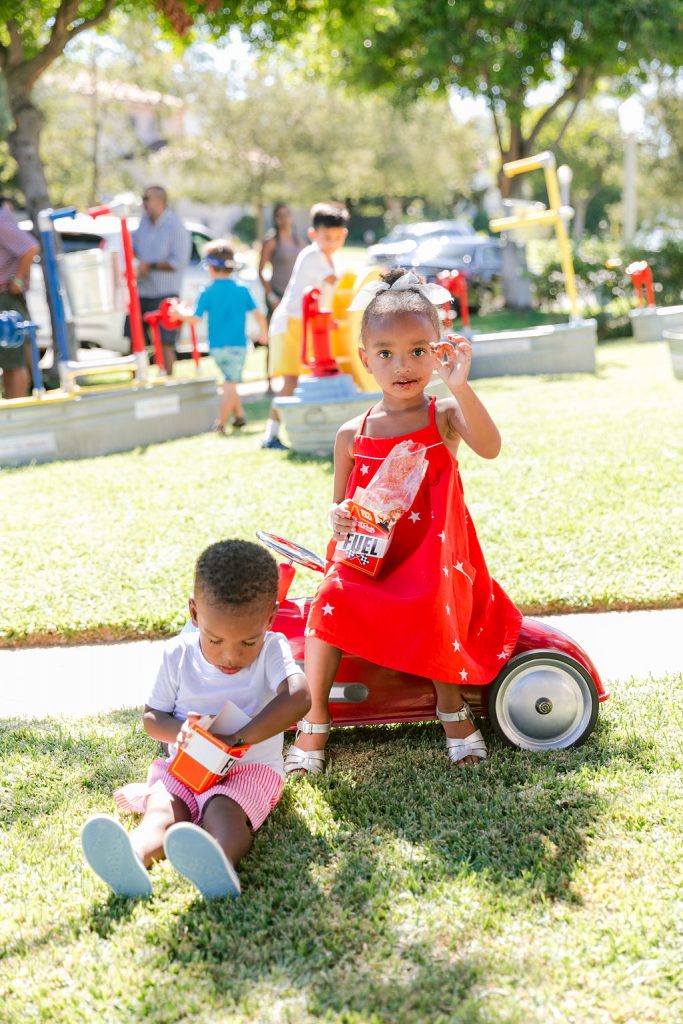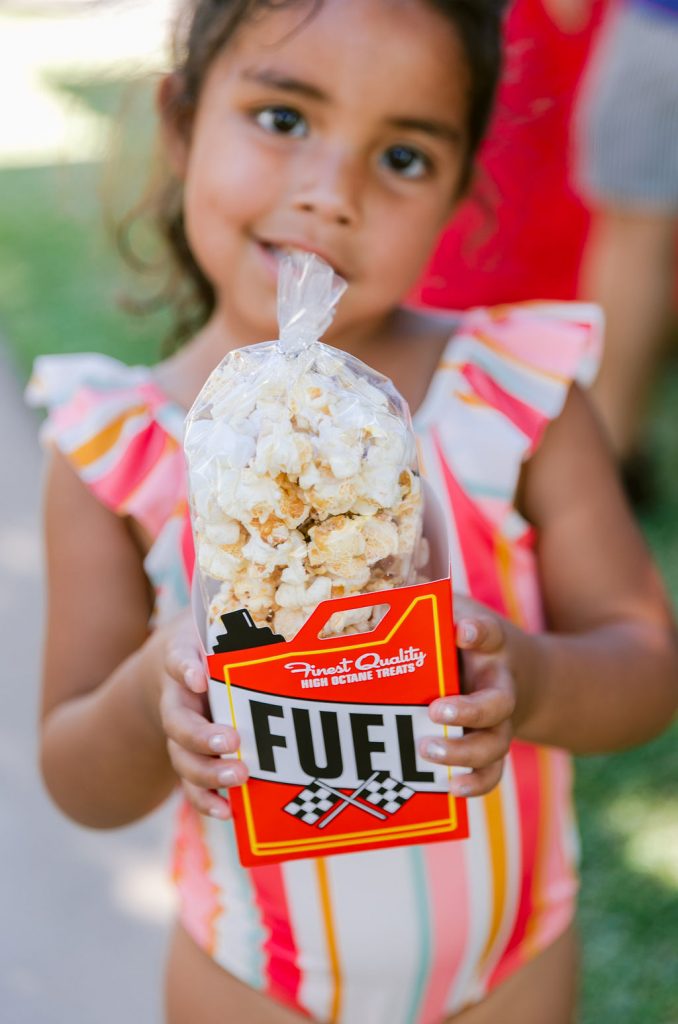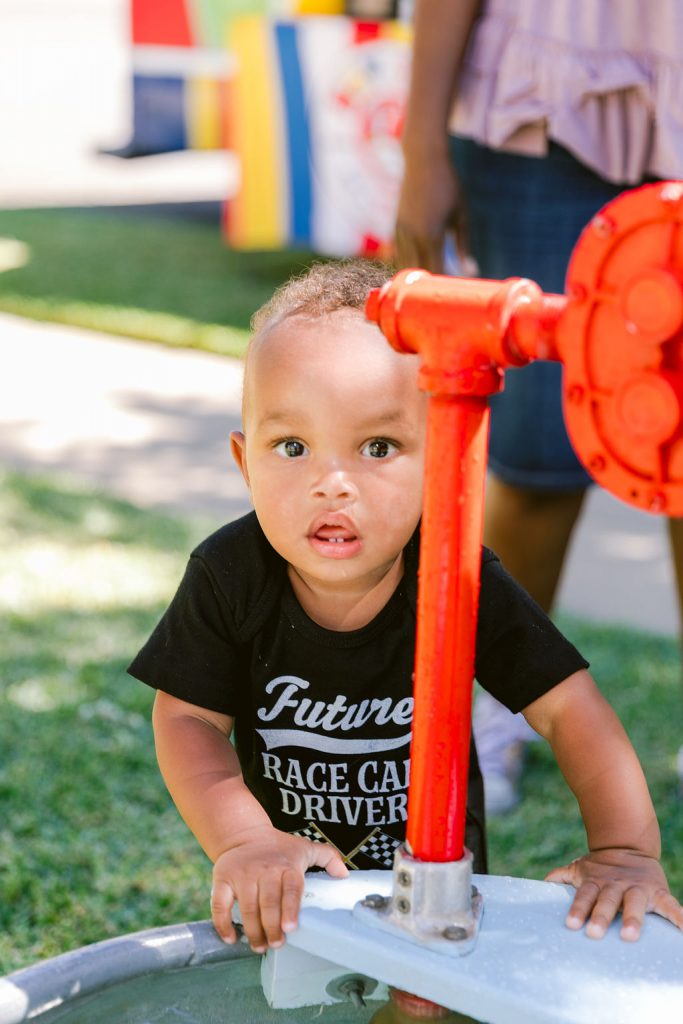 Aydin's mom found the cutest activity for the kiddos. Water play, but cute and in our color scheme – gotta love it! And perfect on this hot hot day!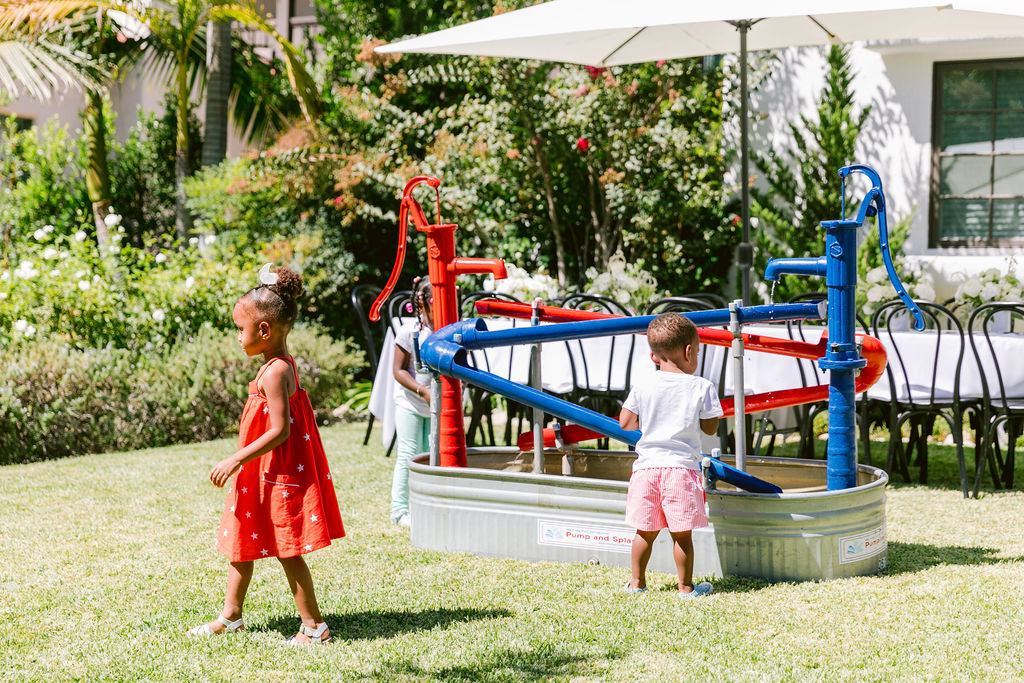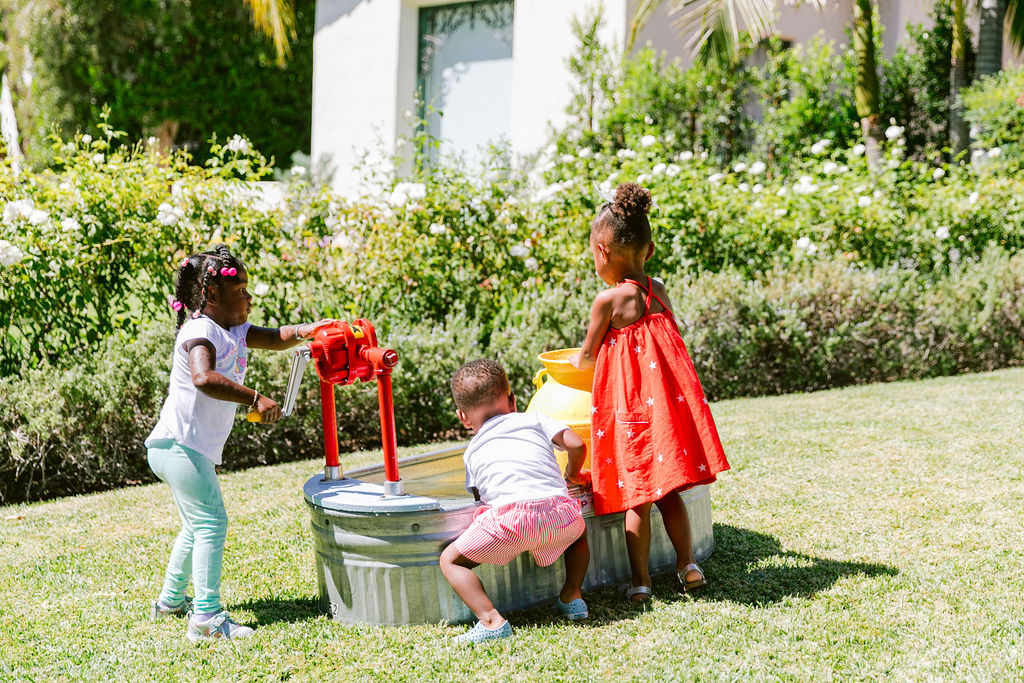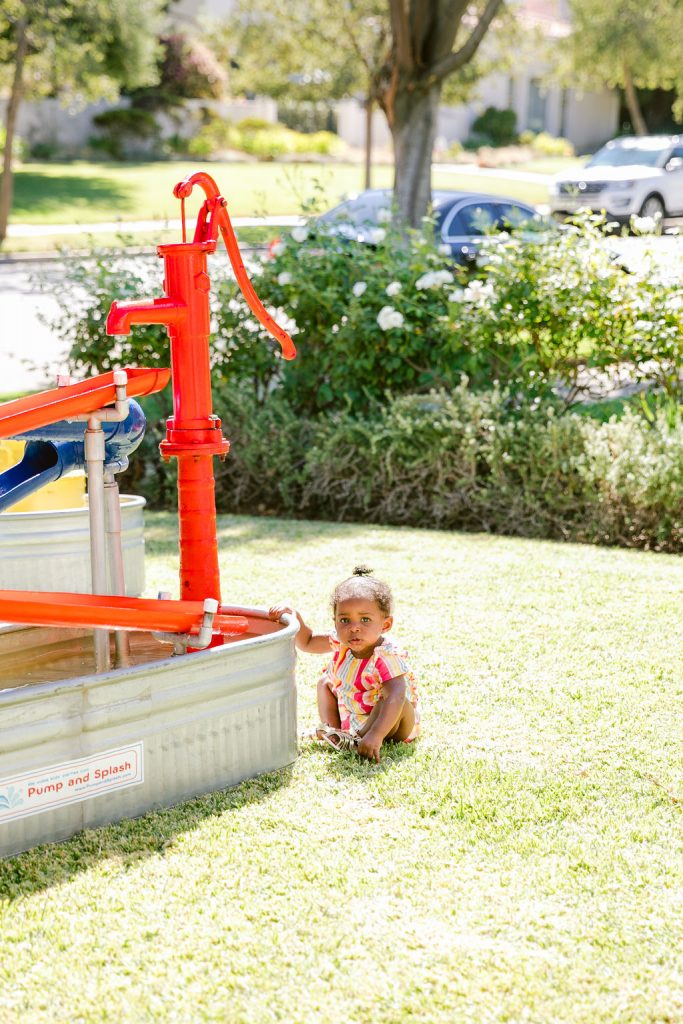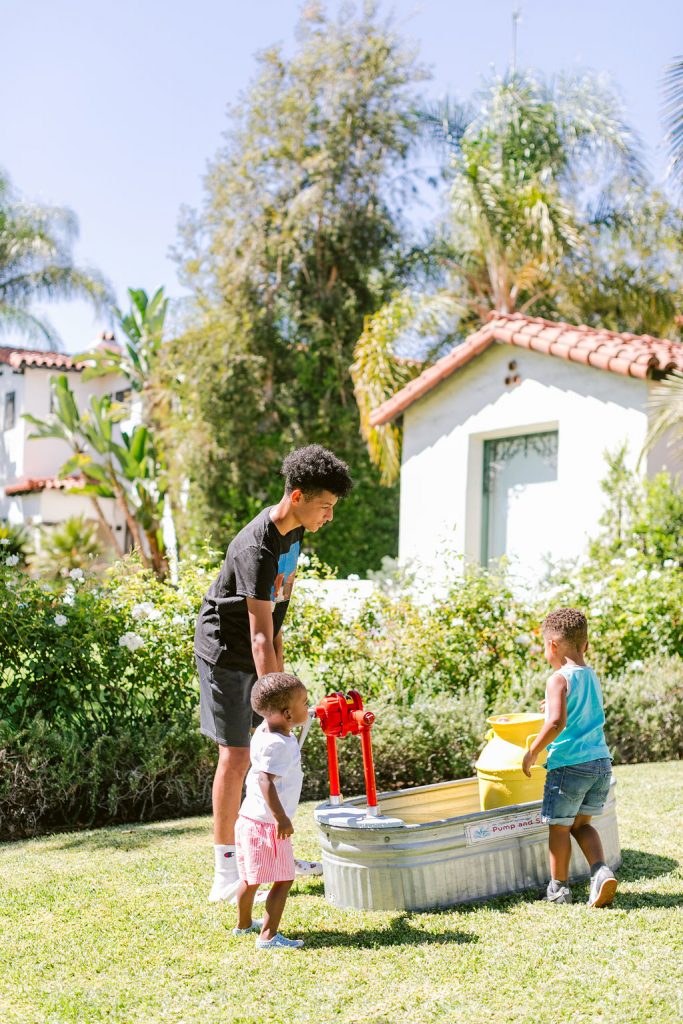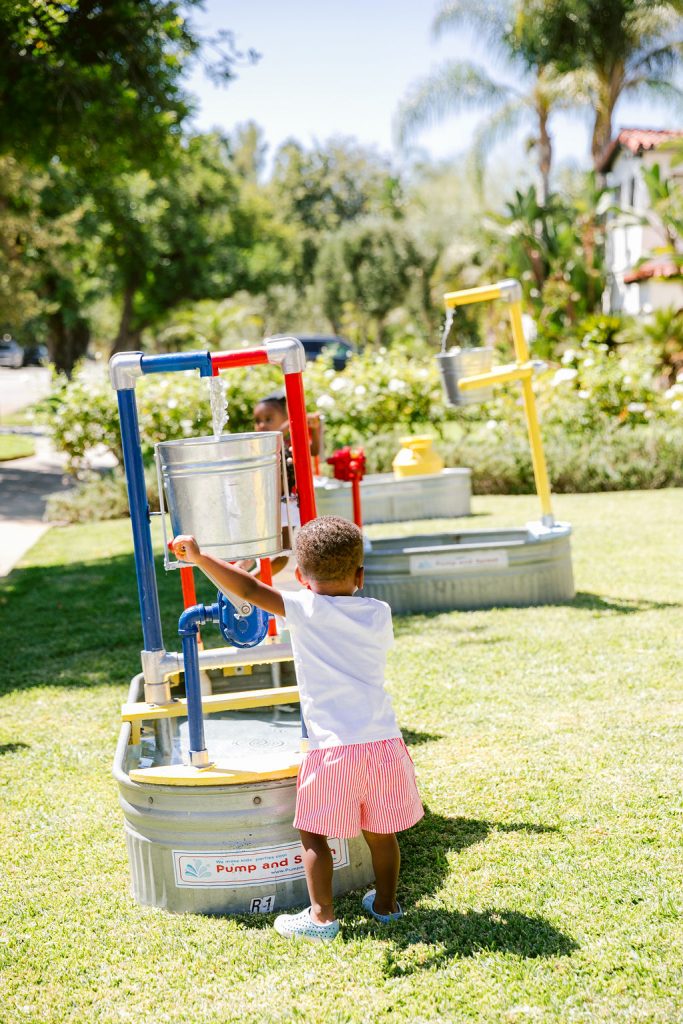 Time to fuel up on dessert! The best part, of course! More amazing balloons from The Pop Shop as a backdrop to the yummiest and cutest desserts from Sweet & Saucy Shop.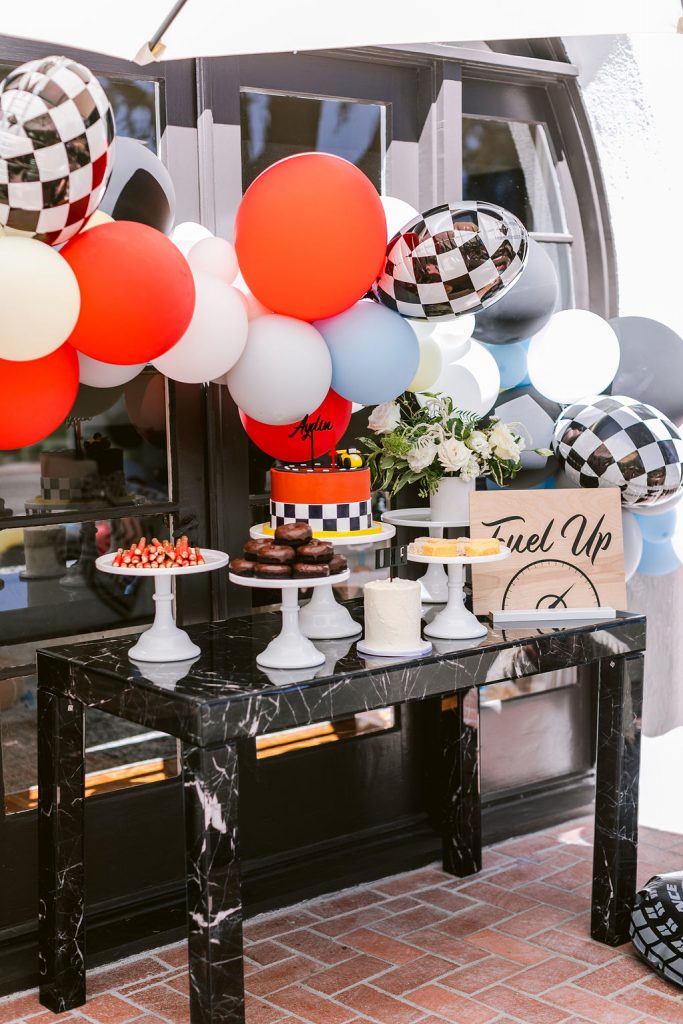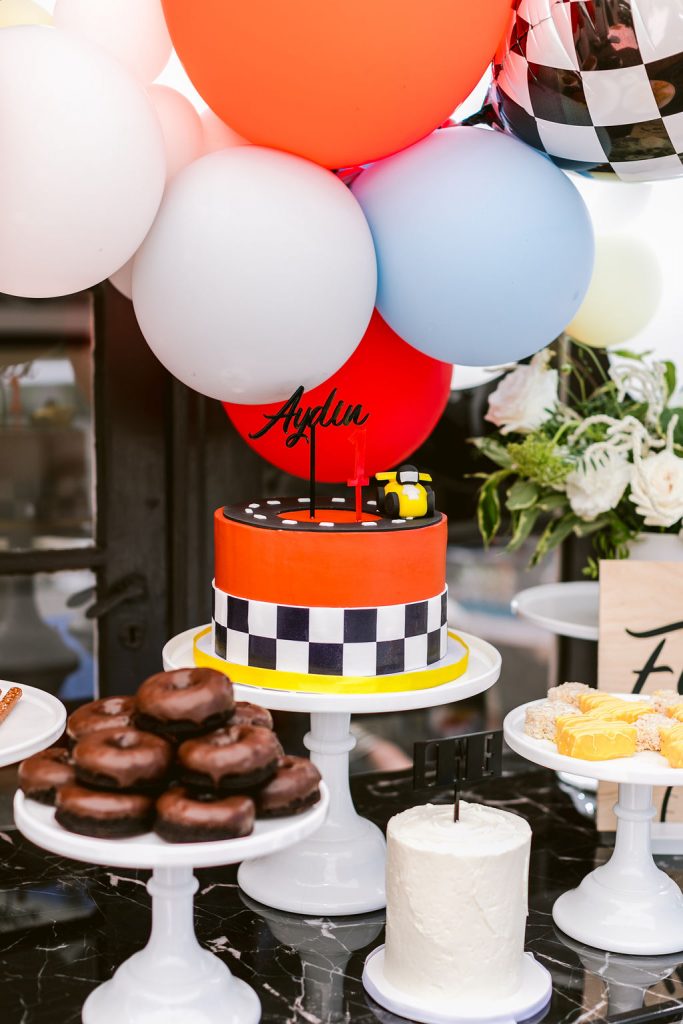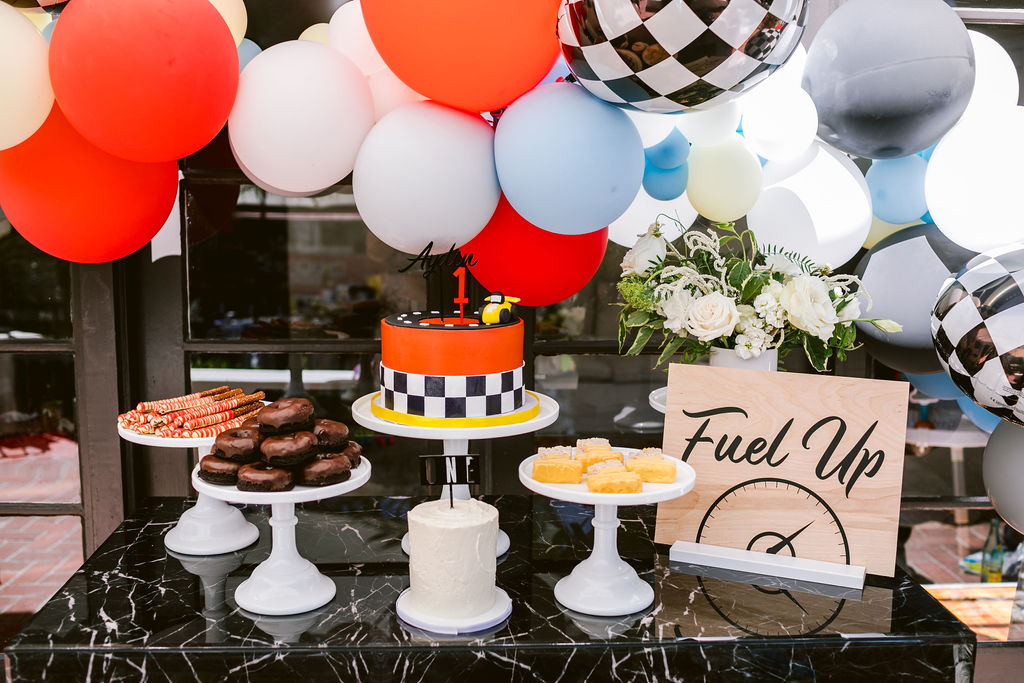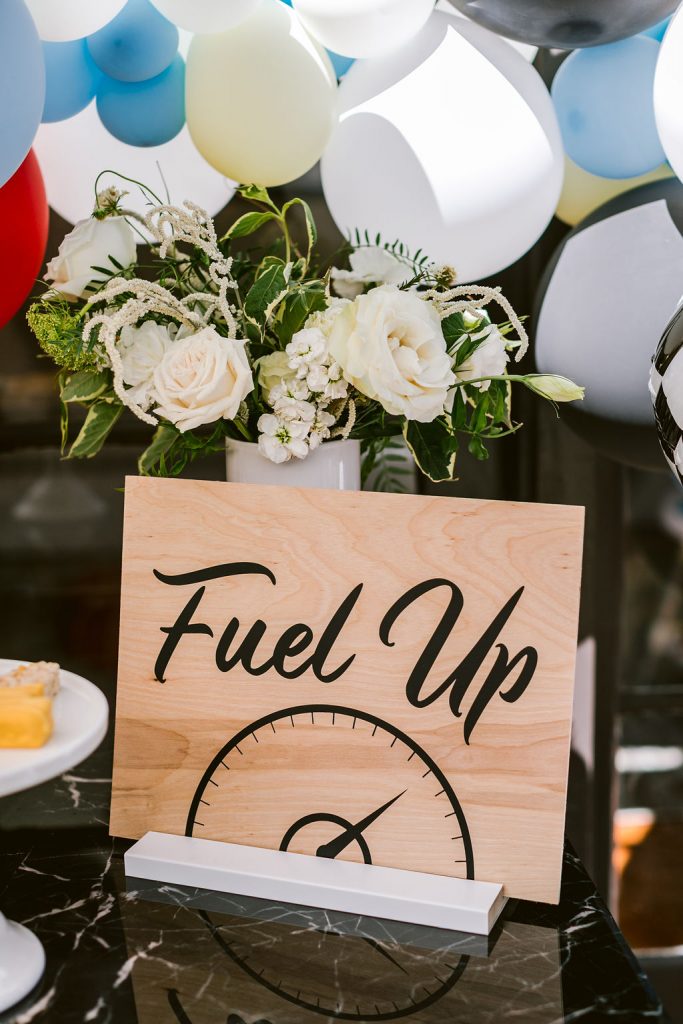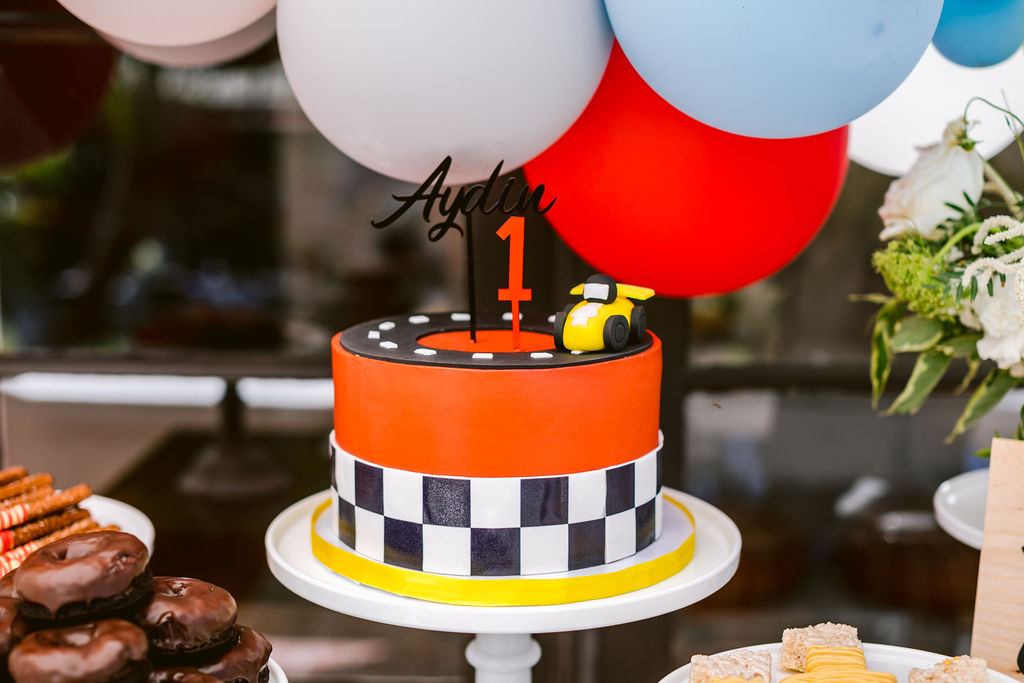 Now that's a cake!! With the perfect topper. Yay Aydin!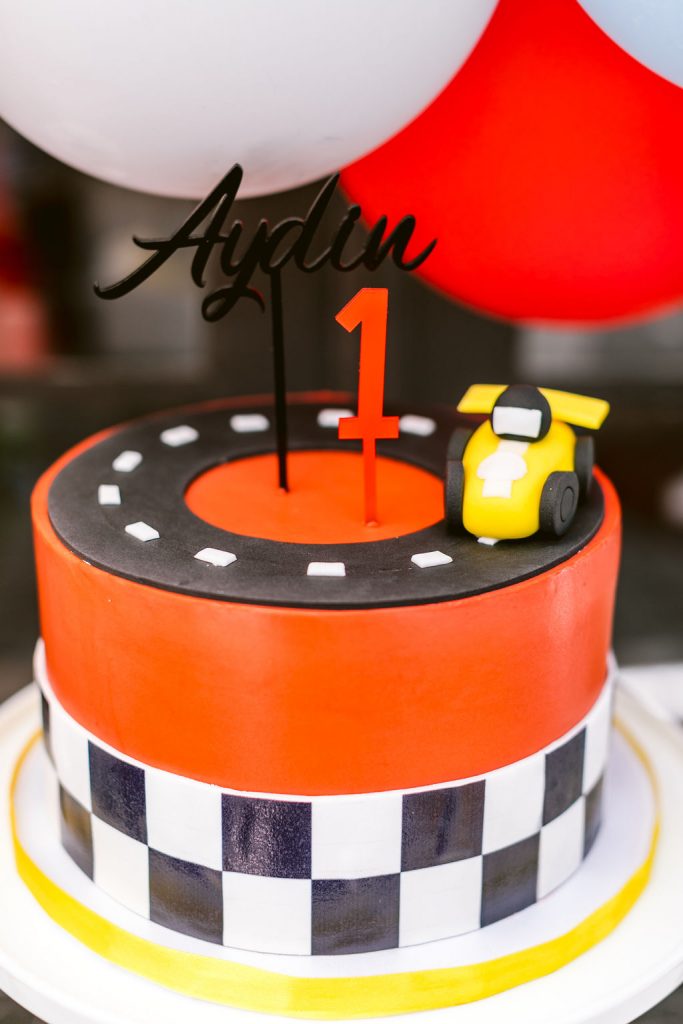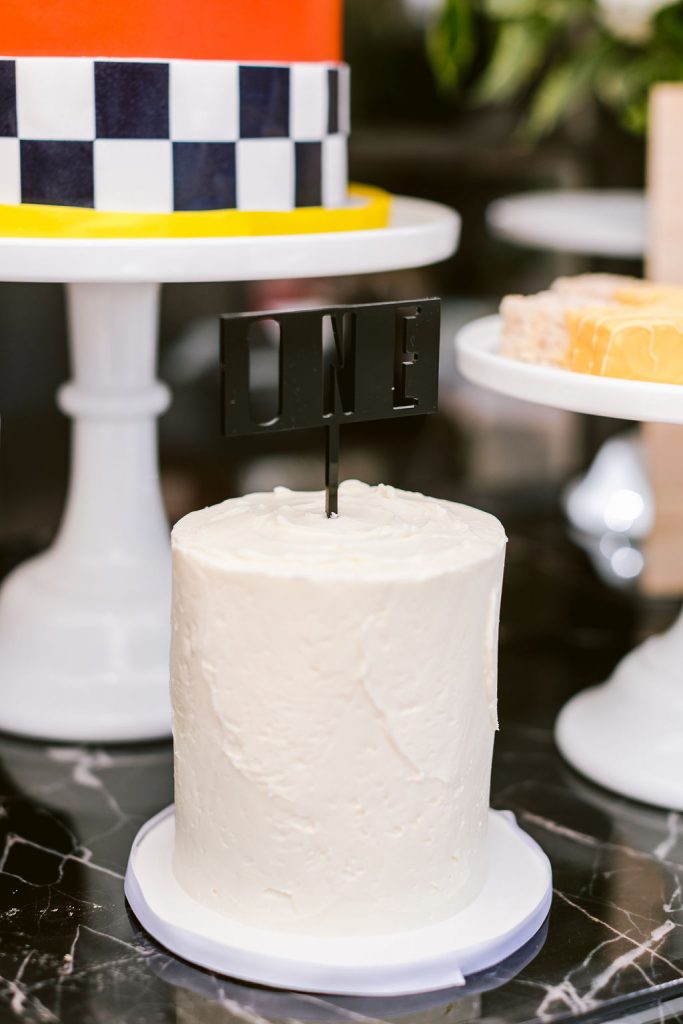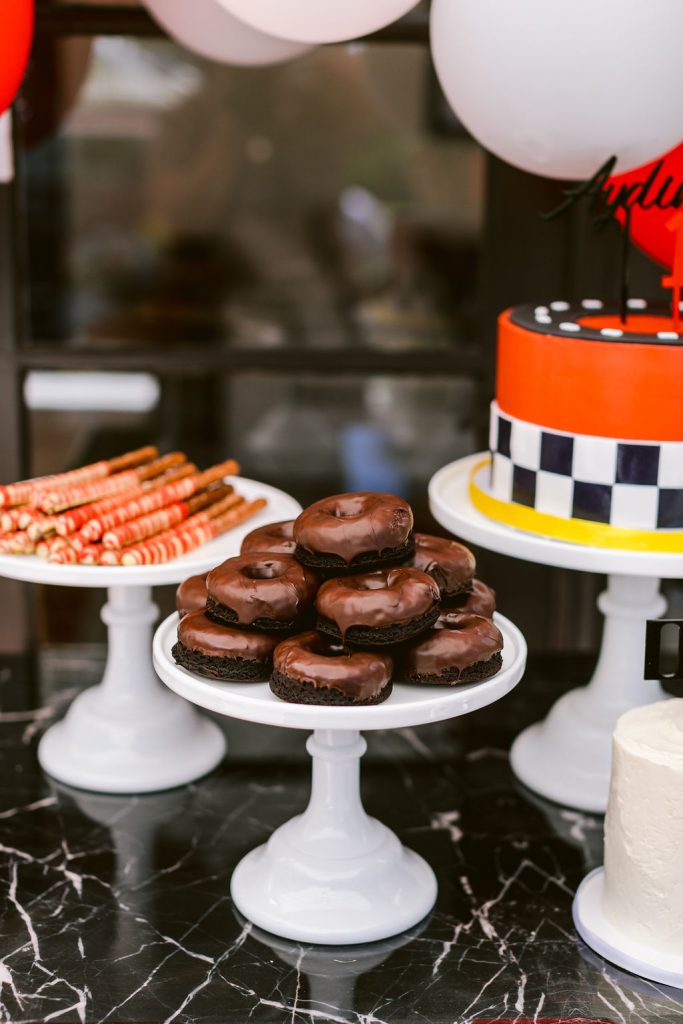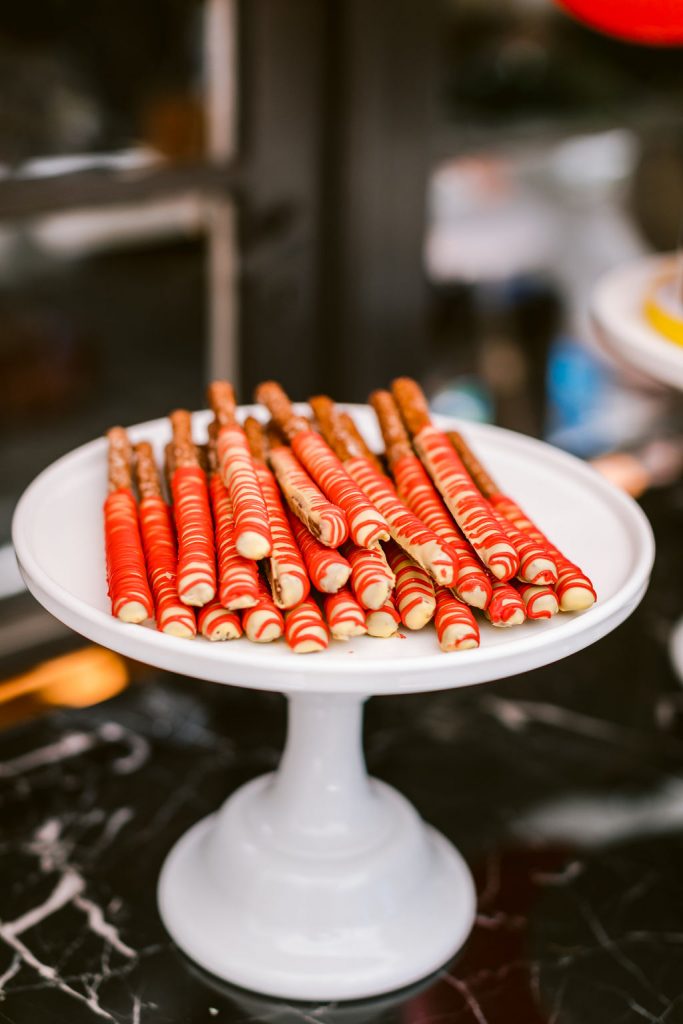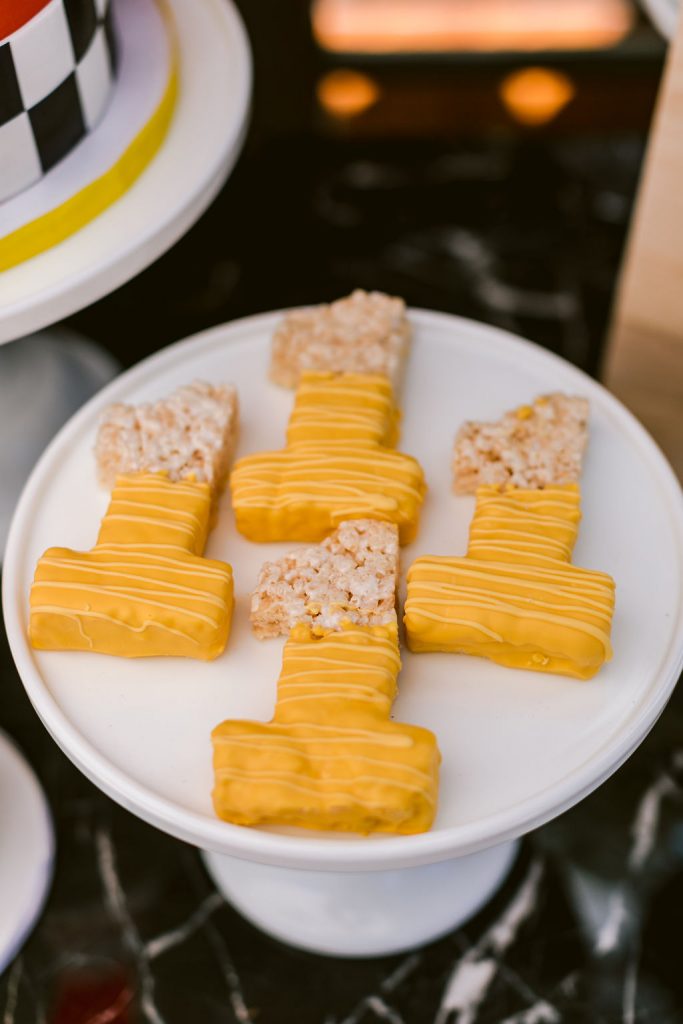 The most perfect dessert display!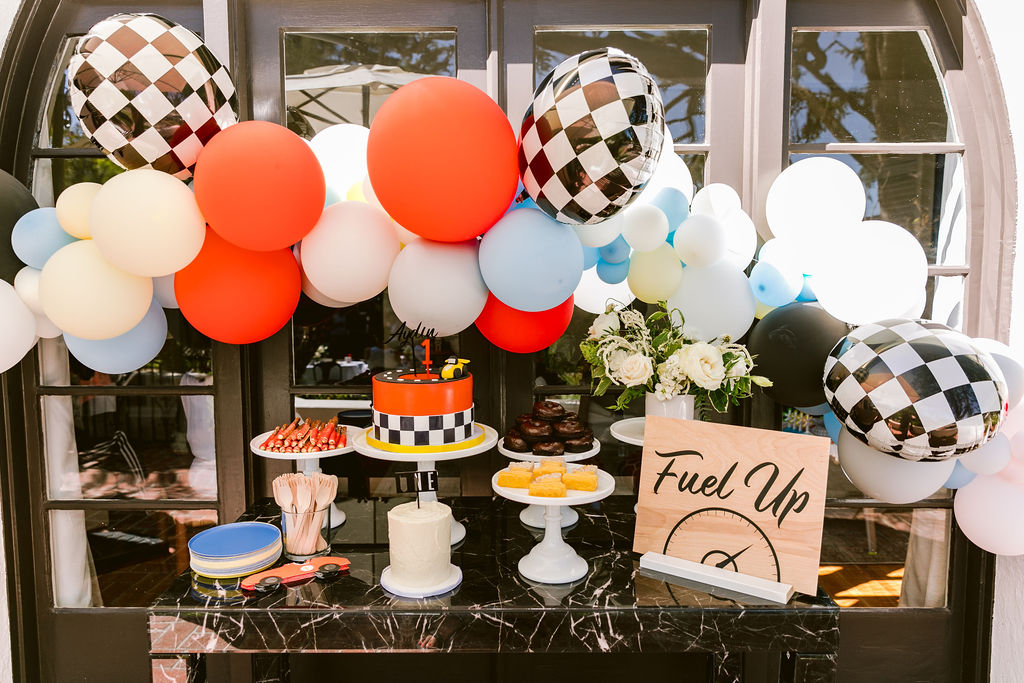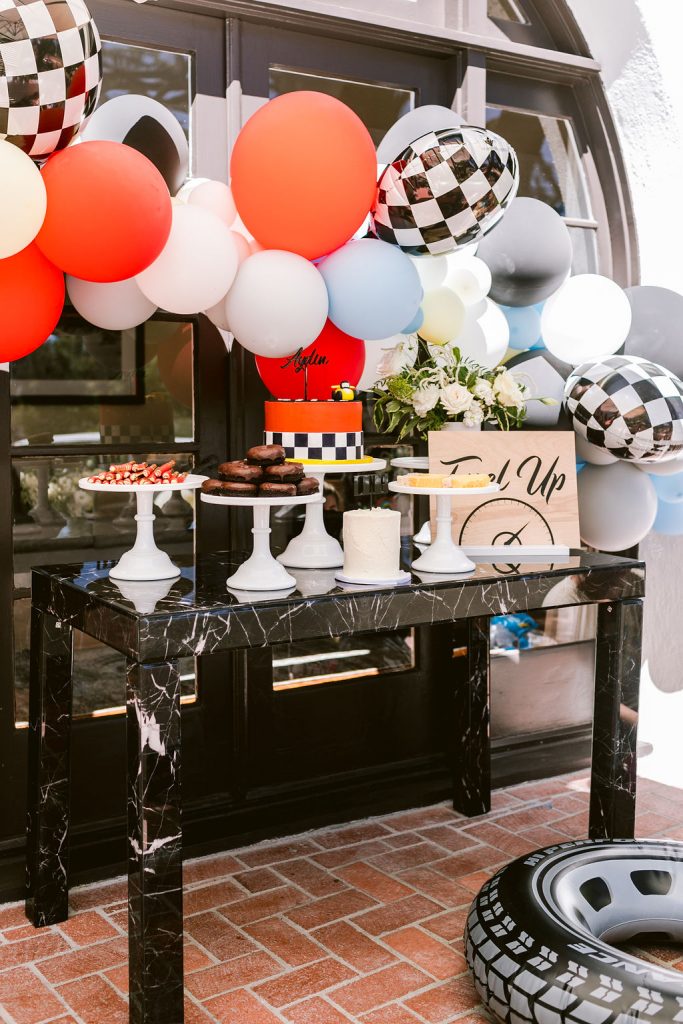 Such a lovely family! And how cute is Aydin enjoying his cake!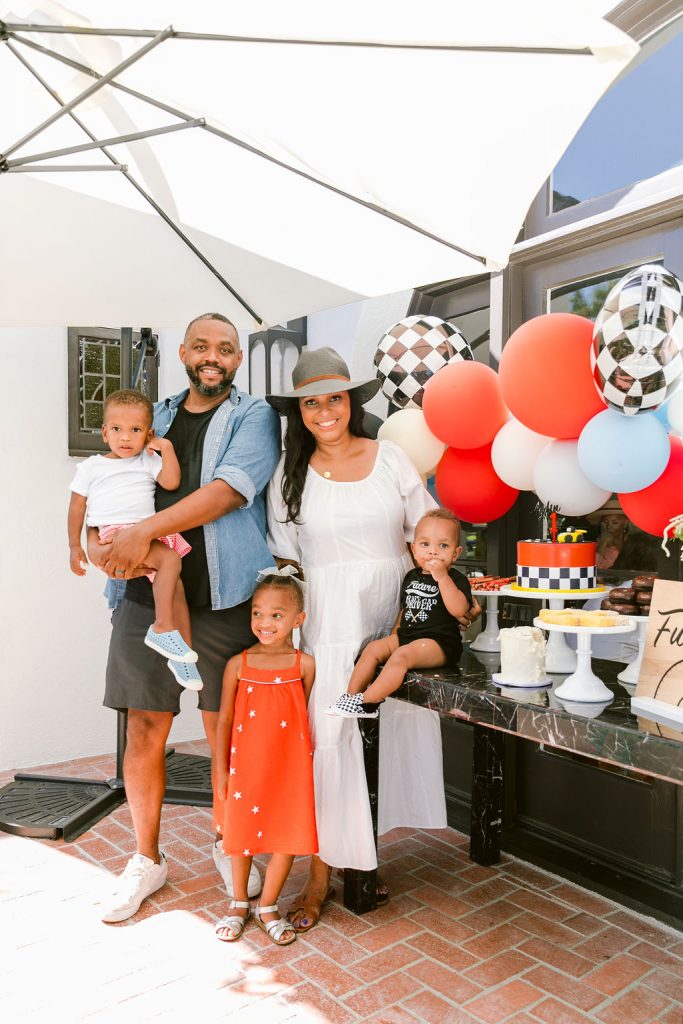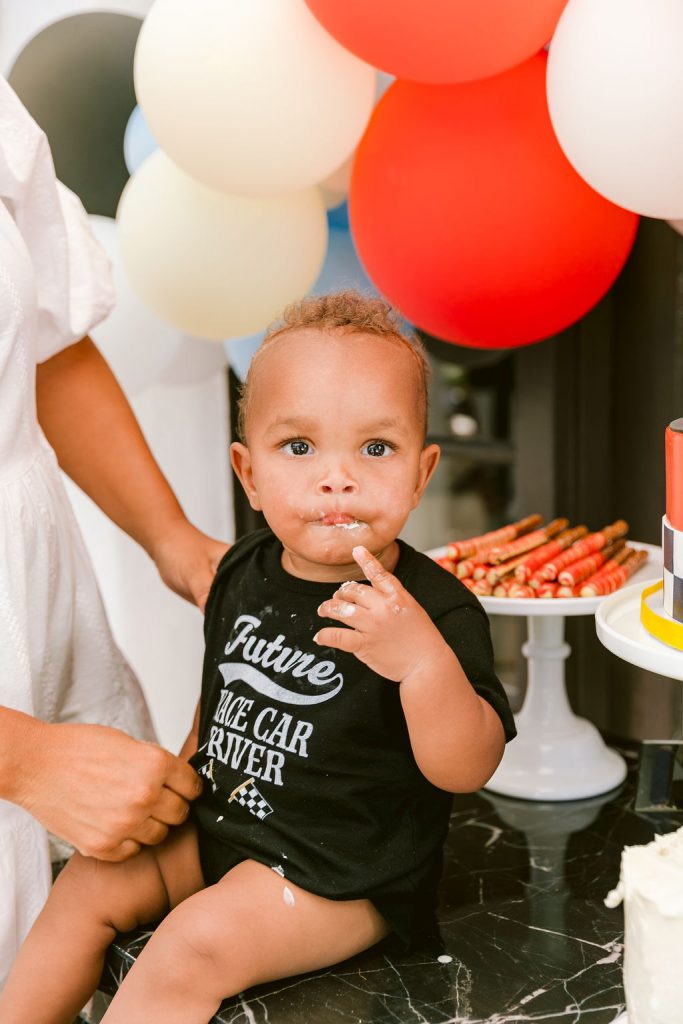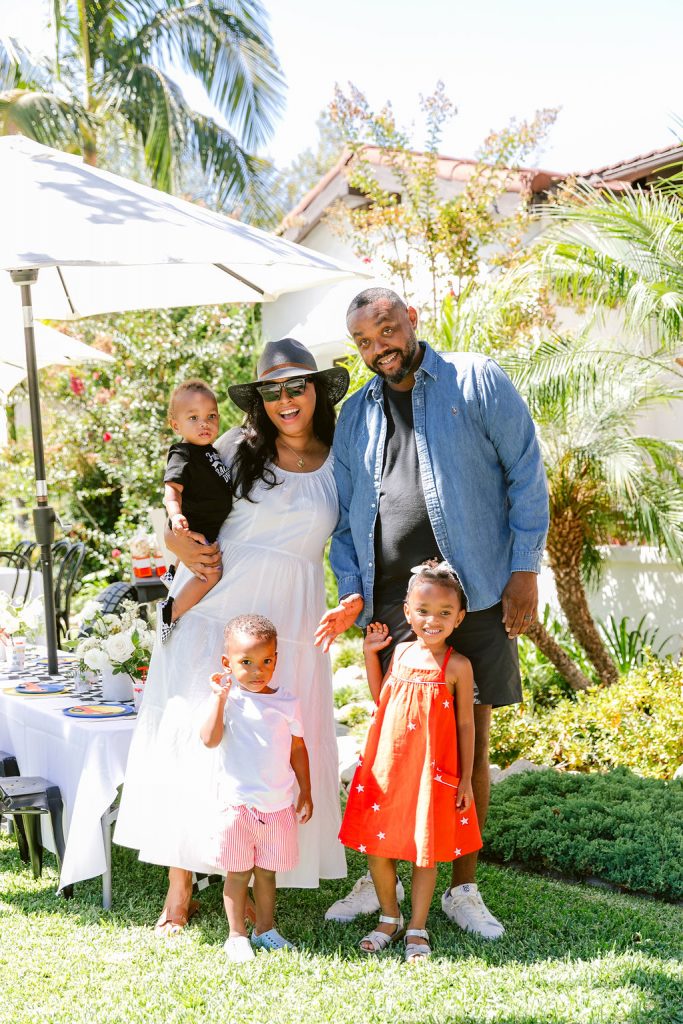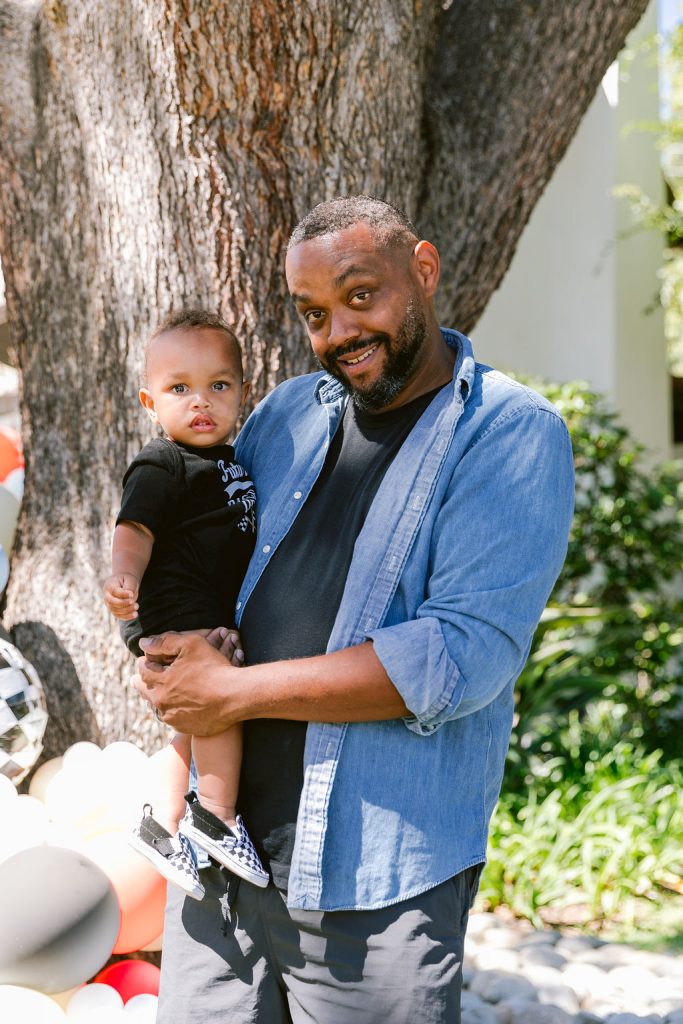 One of the best parts of a first birthday is seeing the little one snack on his or her first cake! Love these shots of Aydin indulging in his sweet tooth!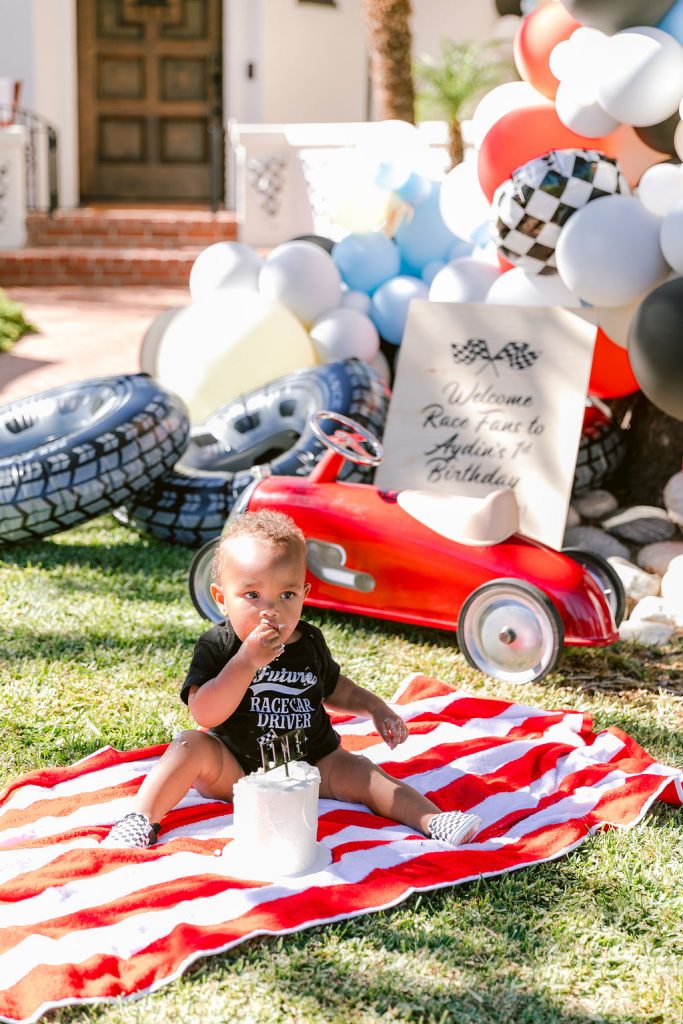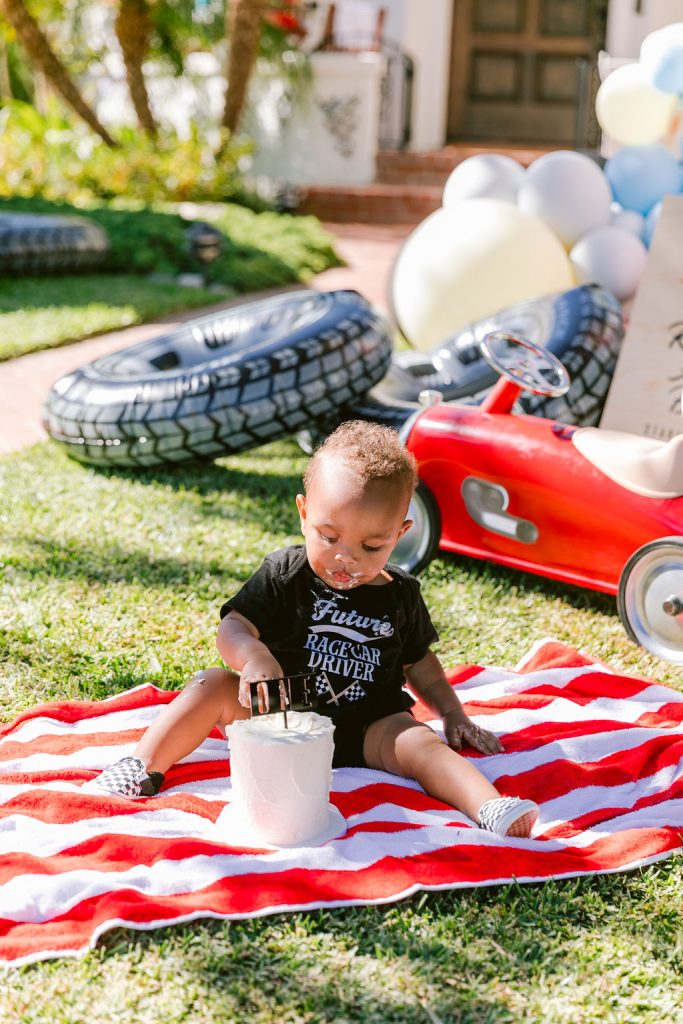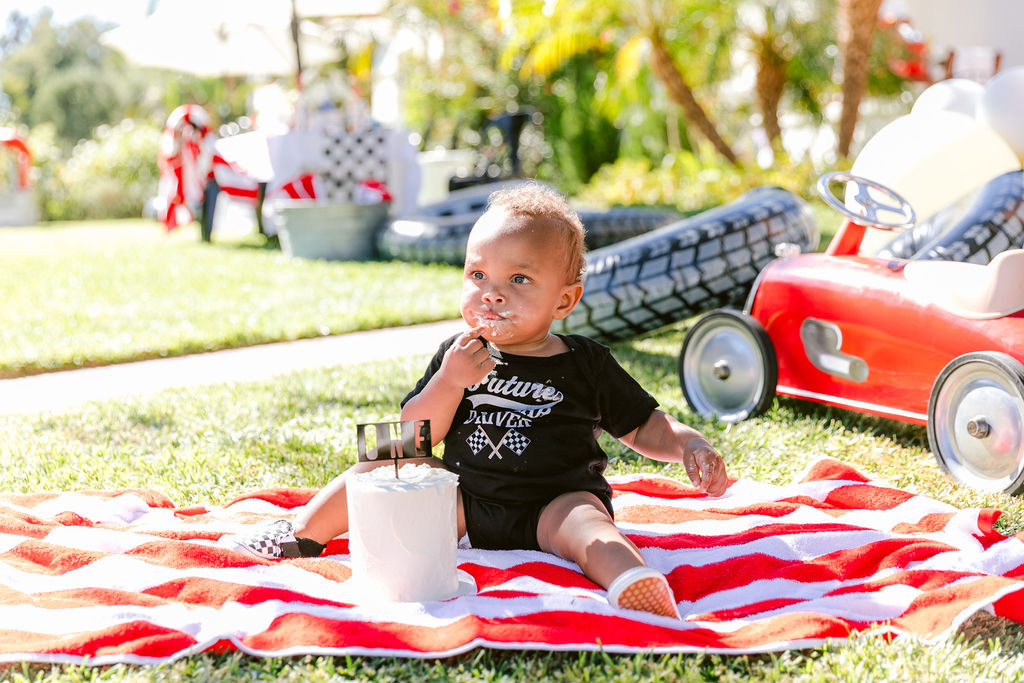 Shop this fun party below!

xx
Jacquelyn