I enjoy those complicated multi-layer recipes that will, of course, end up being yummy. But, when it's 95 out at 9 am on a summer morning, I call in my new BFF. It's called nature's cereal. My kids shovel fresh fruit by the handfuls. The moment I came home from the store, they end up eating all the fruit in minutes. It was time to change it up, so why not create a fruit-based cereal. It's super simple; add fruit, ice cubes, and coconut water! Throw out that sugar crap, and let's enjoy this beat-the-heat cereal that anyone would love.
Photos by Dayna Stuidos
---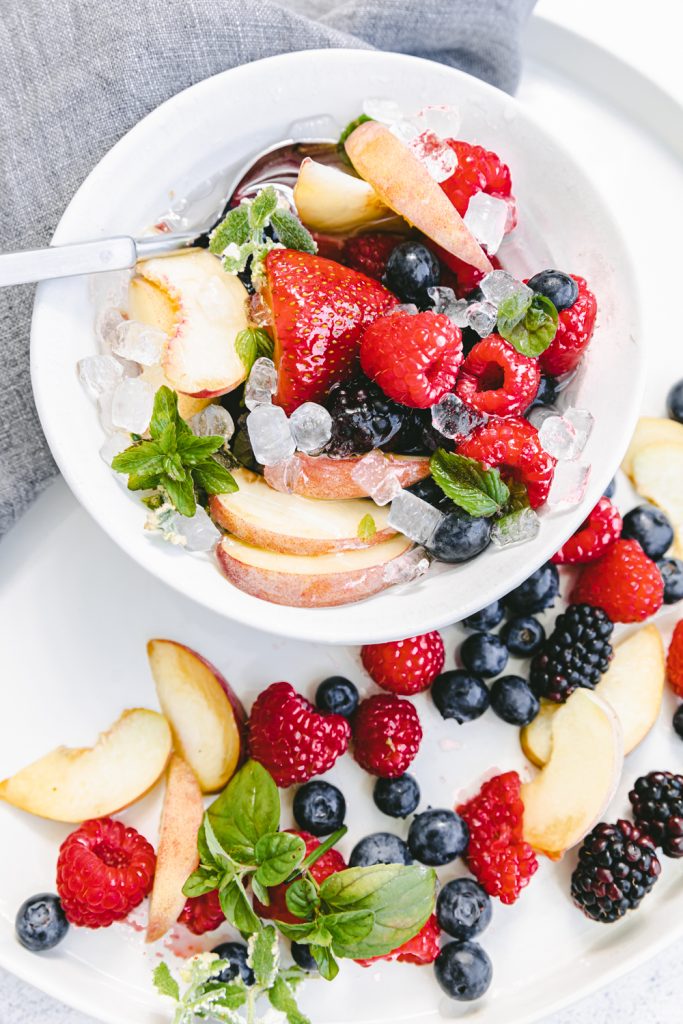 ---
NATURE'S CEREAL
SERVES: 1 bowl | PREP: 5 MINUTES | COOK: 0 MINUTES
W H A T   Y A   N E E D
Stone Fruit, I used peches
Raspberries
Blueberries
Blackberries
Strawberries
Coconut water
Ice cubes
Mint, optional
B U S T   O U T
Bowl
Flatware
---
I N S T R U C T I O N S
This cereal could not be more simple. My kids can do this themselves; sometimes, the best recipes are the ones that are only a couple of steps. Take your fruit, wash, and dry it. It seems weird that it will get wet, but no one wants soggy fruit right off the bat. Place your clean fruit into a bowl of choice. If you use any stone fruit like peaches, slice those up. I like to arrange them all to look pretty, but it doesn't matter. Then add some ice chips, followed lastly by some coconut water. And that's it! Super easy and super simple! A crowd pleaser for a hot morning.
---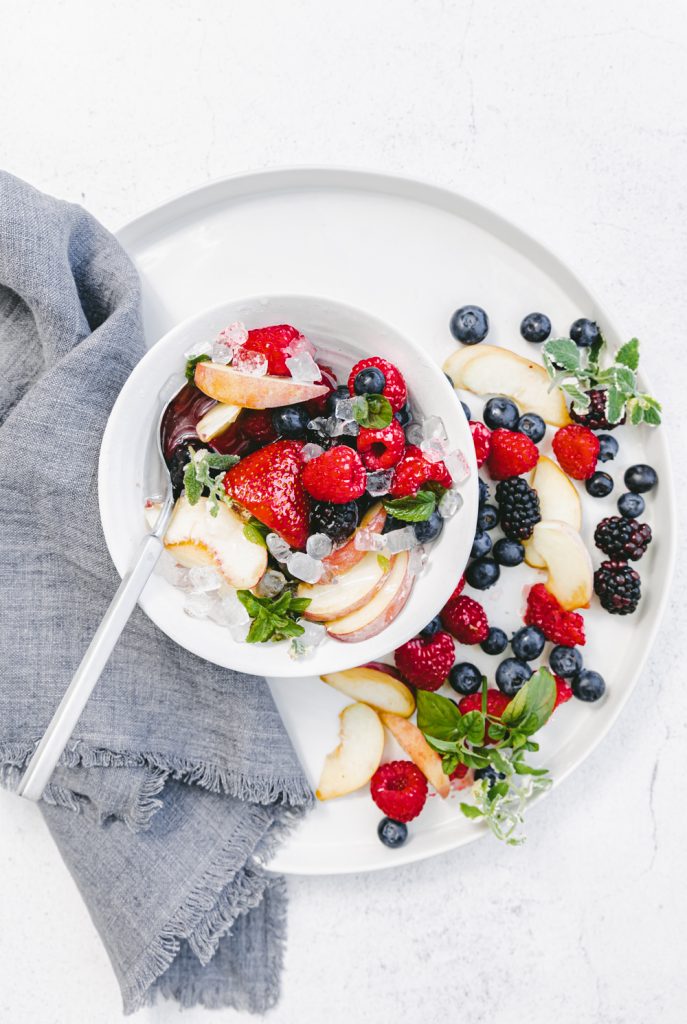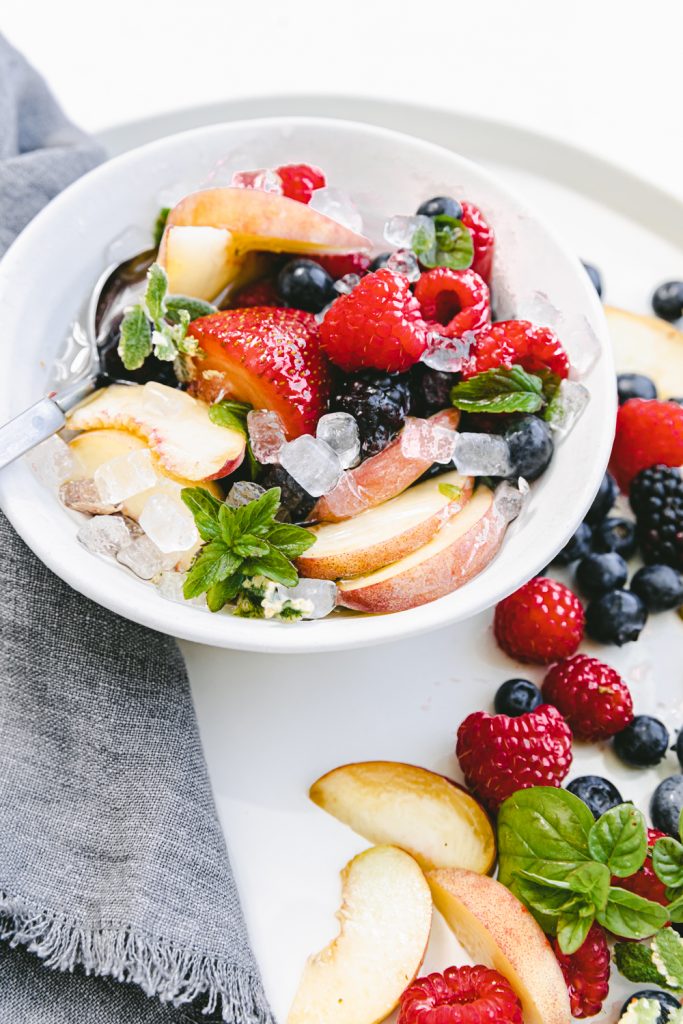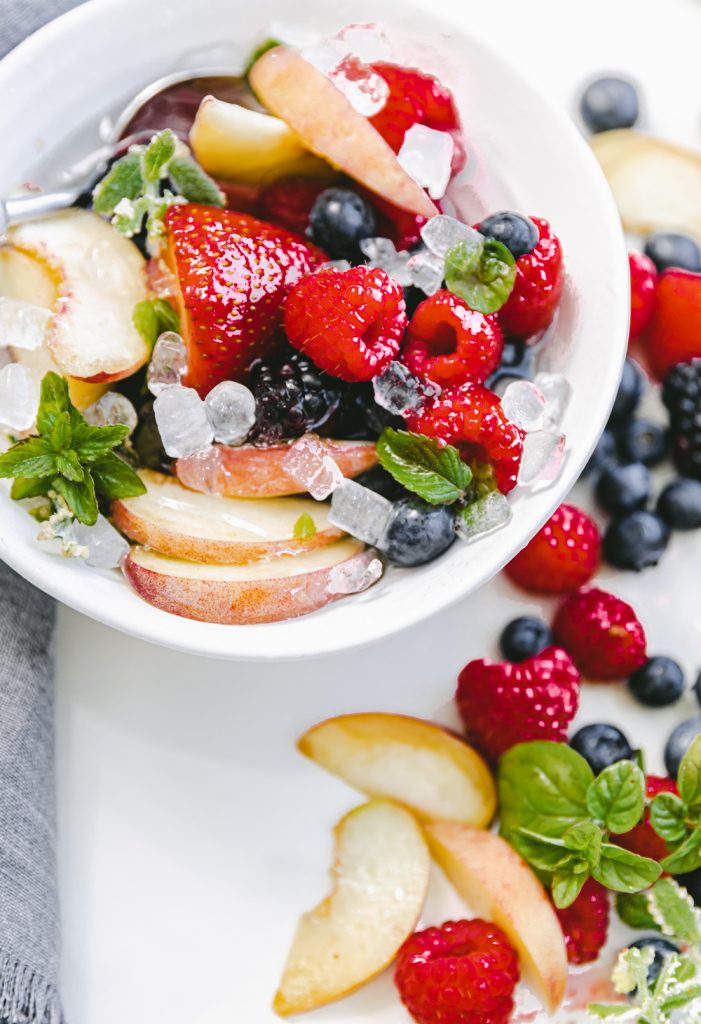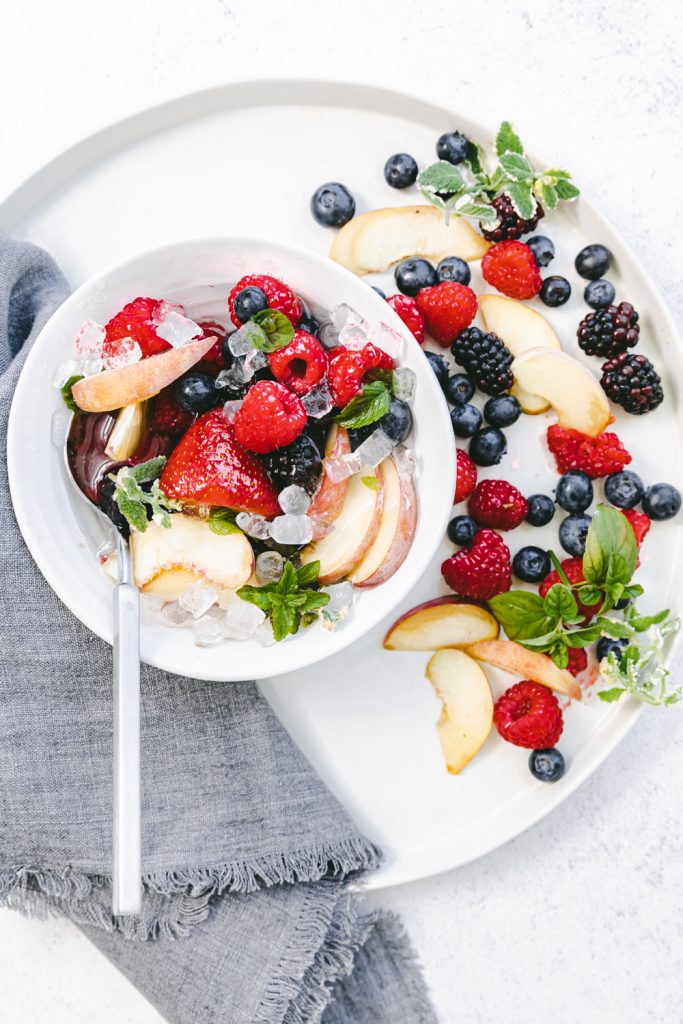 ---
xx
Abby