Baby, you've got a heart of gold!  That was my inspiration for this cute shoot!!  Valentine's Day is generally pink, red, and purple – I thought, why not throw some gold into the mix?!  I mean, it's never a bad idea!  By the way, if you think we are almost done with Valentine's Day content for 2021, you are very wrong, haha!  We are just getting started friends!!
This one is SUPER girly with lots of pretty details and the most adorable little outfits put together by The Daydream Republic.  So cute the confetti, it's time for LOTS of cuteness!!
Pretty Photos by the lovely Lorin Kelly Photo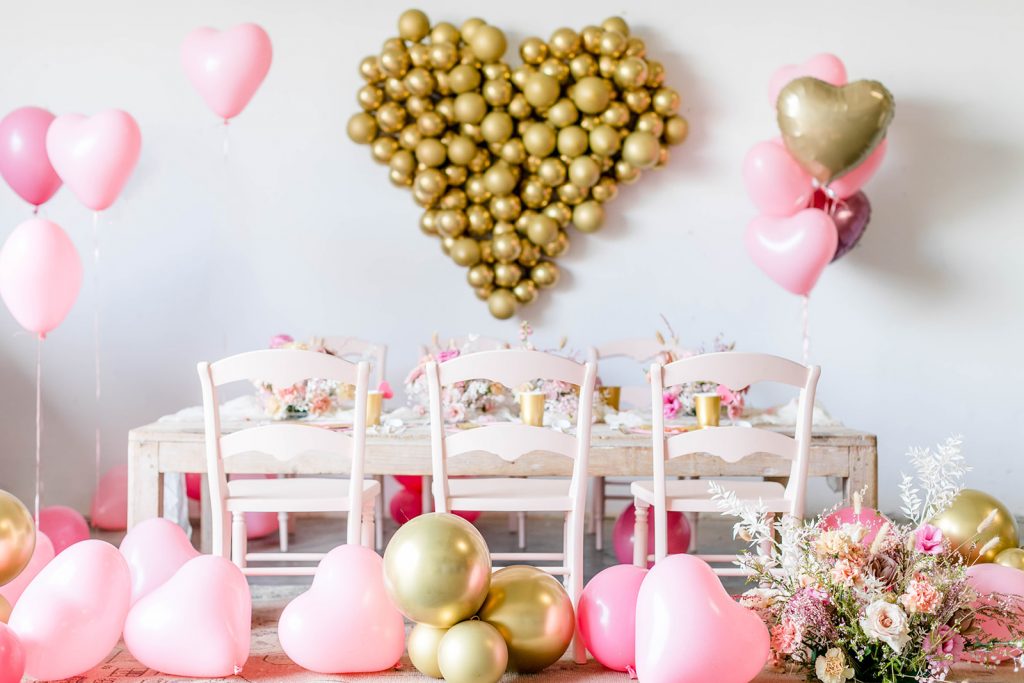 Kicking it off with a pretty little invite by David & Leanna with all the amazing details!  Lorin styled it so well on a pretty Party Cursh Studio linen with pretty babies breath and gold heart confetti.  Because with a heart of gold themed shoot, you've gotta have that!!  I'm obsessed with all of the details Leanna did for this one, specifically those amazing place cards!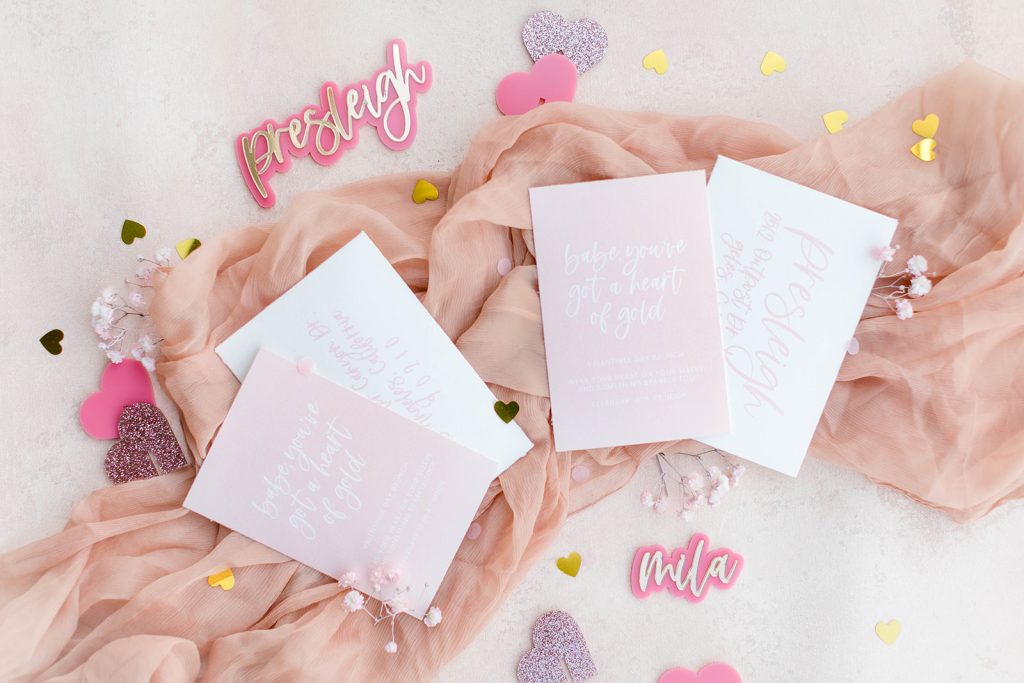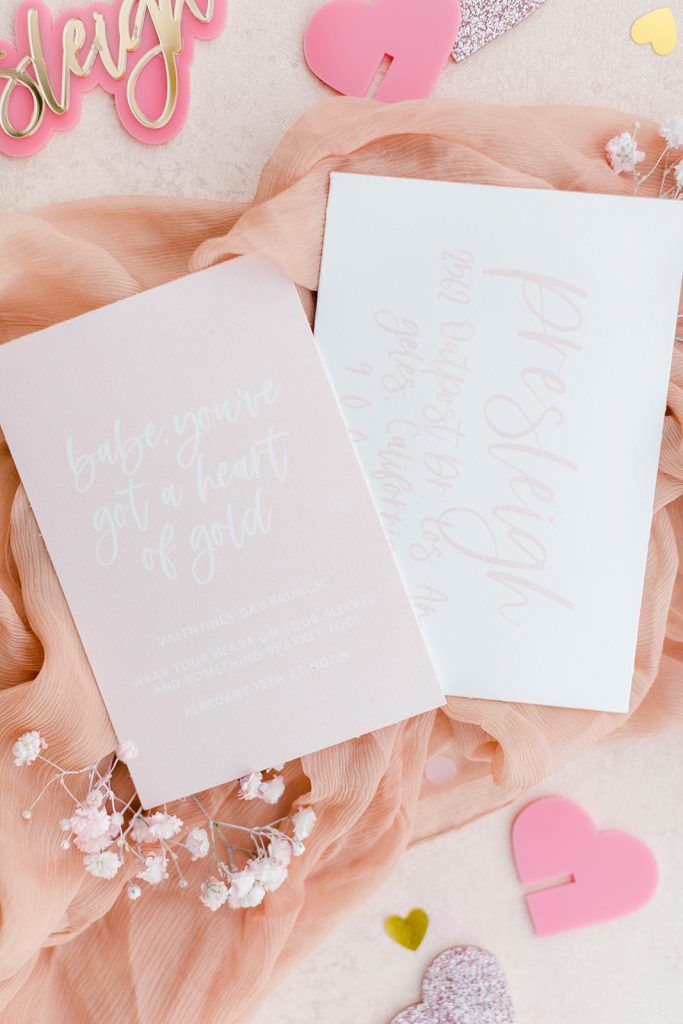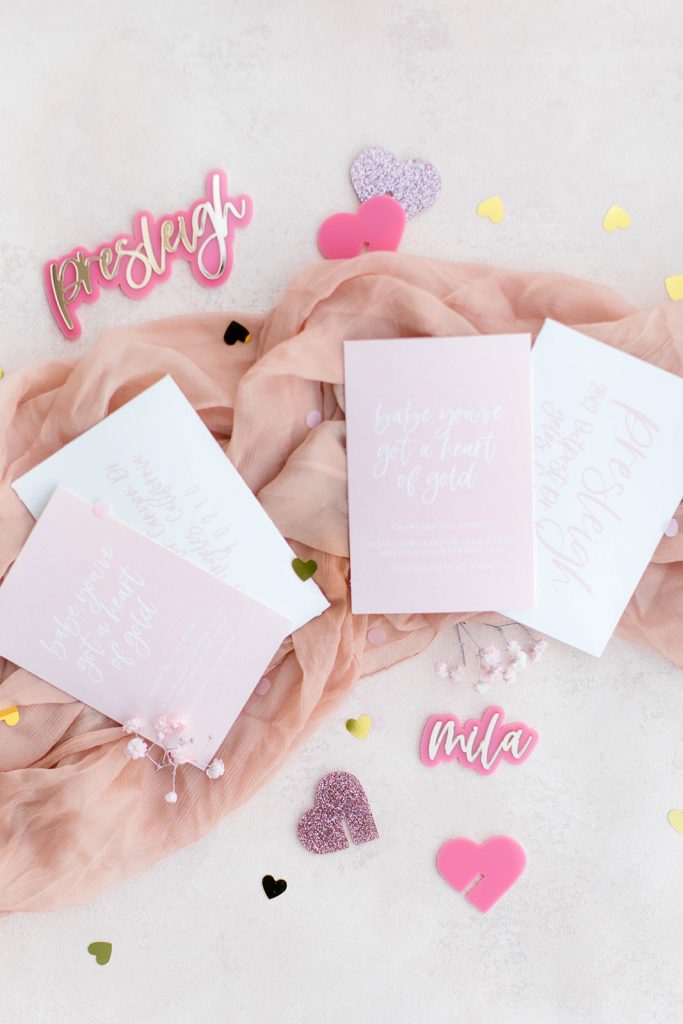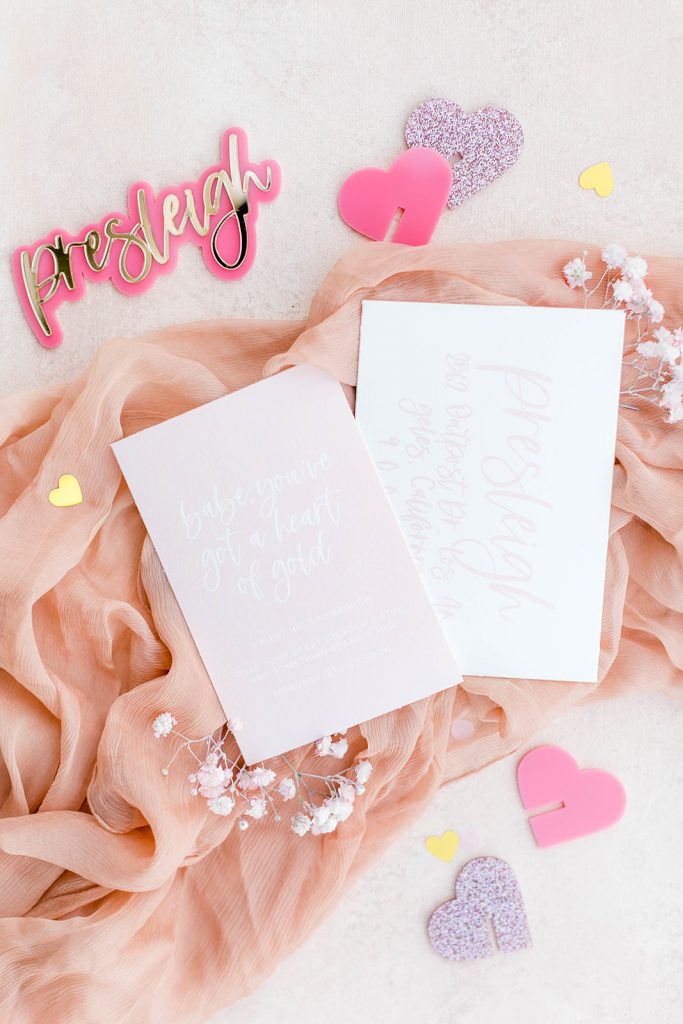 Let's start with the obvious, that adorable gold heart by The Pop Shop!  Isn't it such a cute backdrop?!  You could do it in so many colors for a Valentine's Day Party or even a birthday party, but for a Heart of Gold shoot, you better believe I went with gold!  We added helium heart balloons and tossed a few more around the floor as well.  I love the look of them tossed effortlessly on the floor, don't you?!
Sweet Salvage Rentals is responsible for the cute chairs, table, and rug you see!  The pink chairs were the perfect complement to our whole set up.  Lastly, flowers!!!  I was obsessed with this mixture of dried and fresh florals by Sprig & Spring.  From the colors to the overall boho feel, they were perfection!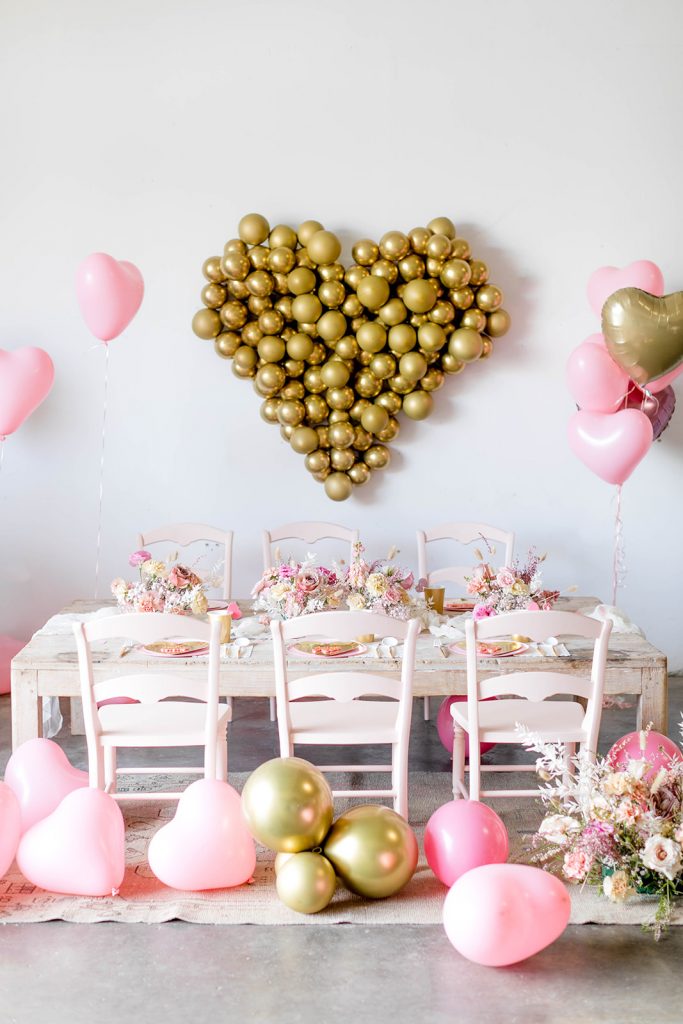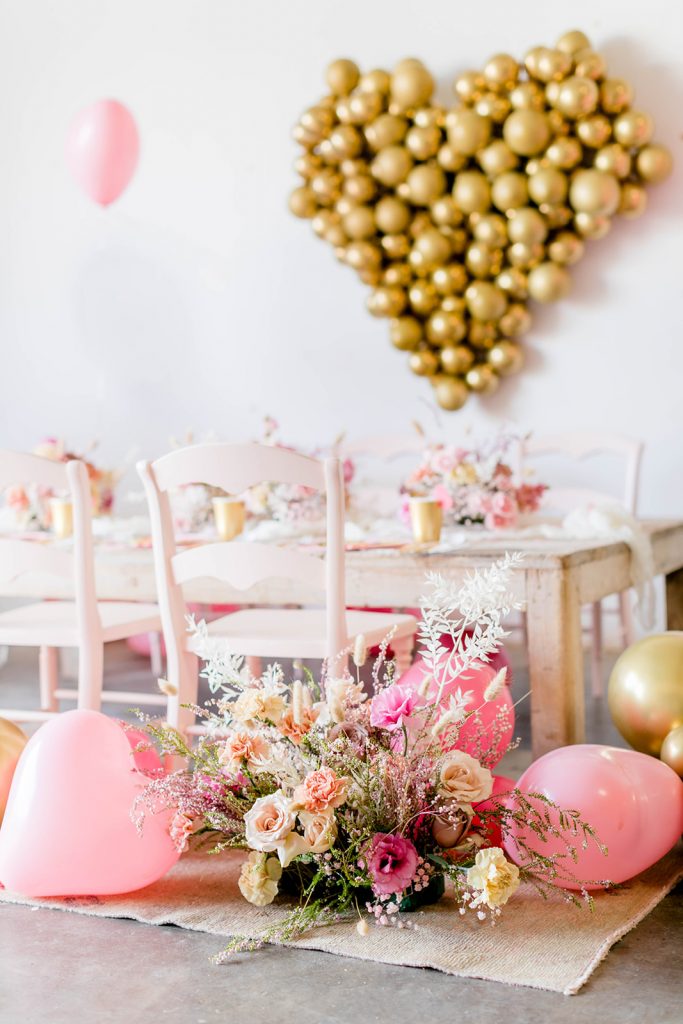 Talk about cuteness, these place settings are everything!  The tabletop is all from Oh Happy Day Party Shop.  I used their signature pink plates, gold hearts, gold cups, gold confetti napkins, and Sophistiplate Bella flatware.
David & Leanna's place cards went perfectly with a Party Crush Studio linen and lots of pink and gold confetti!  Confetti is always a must!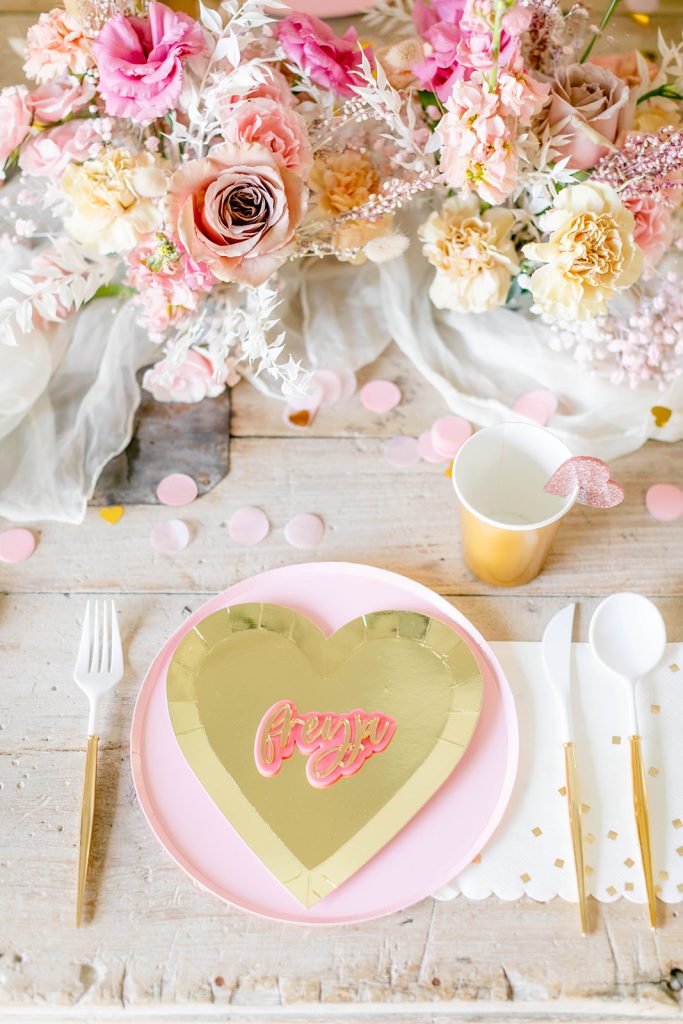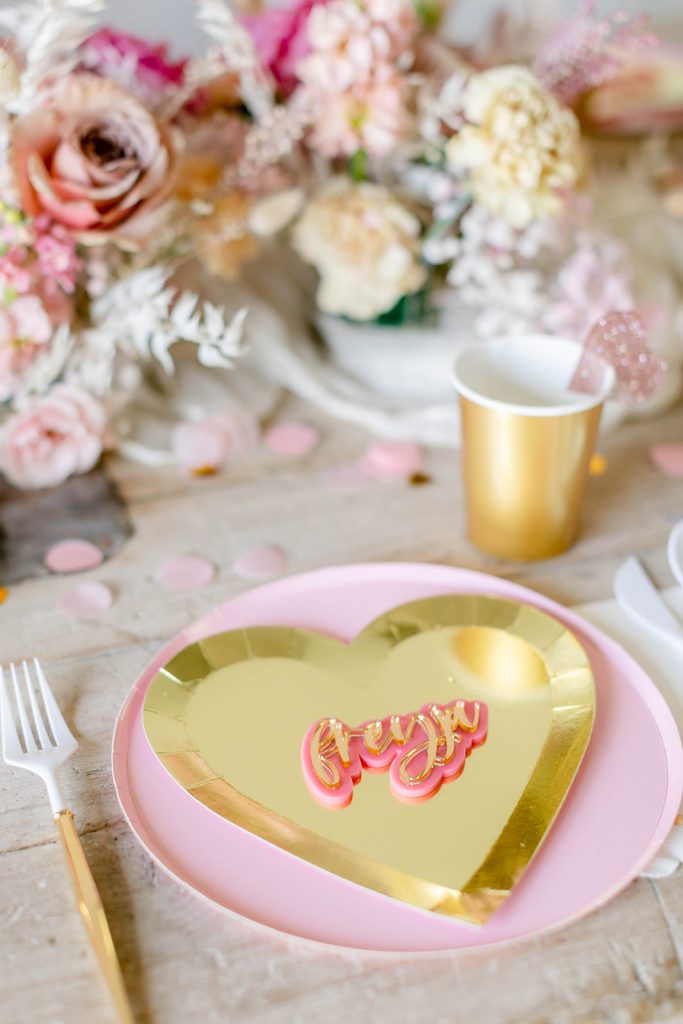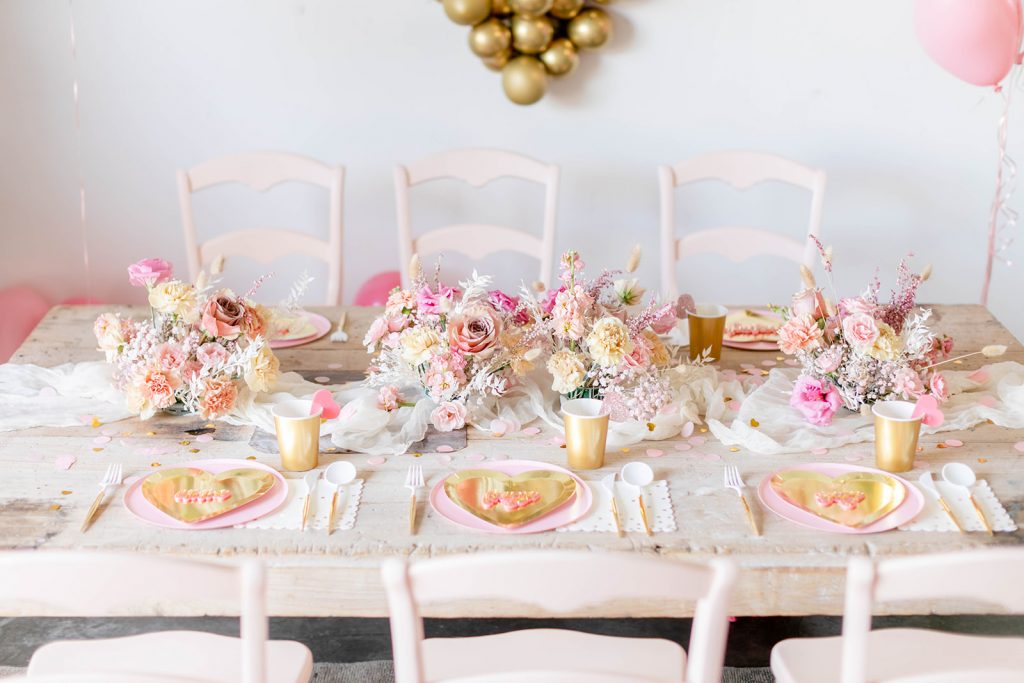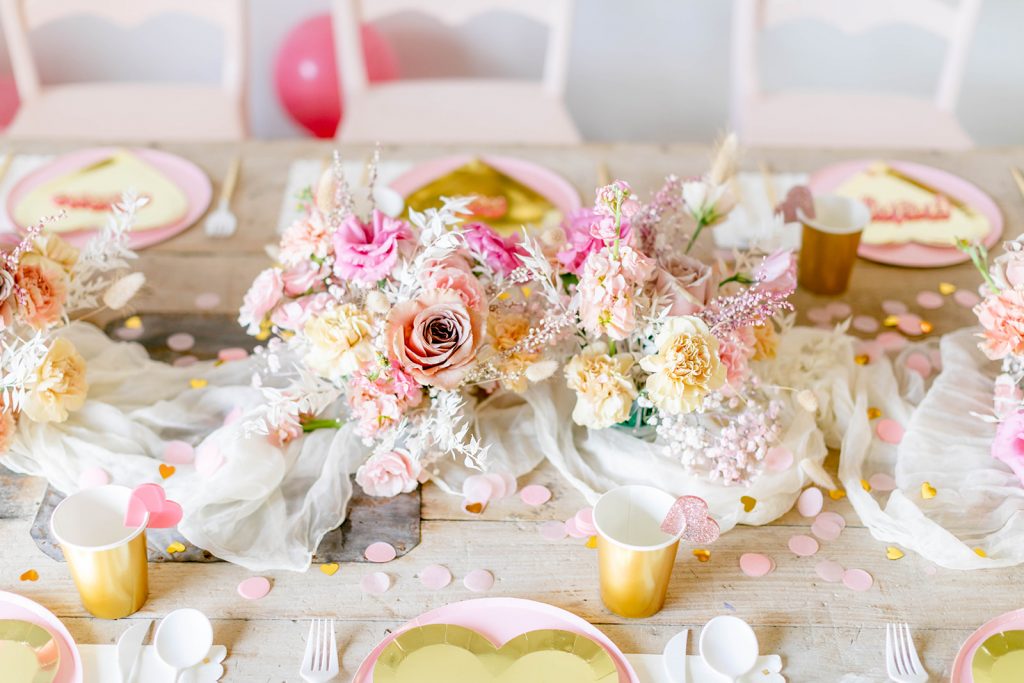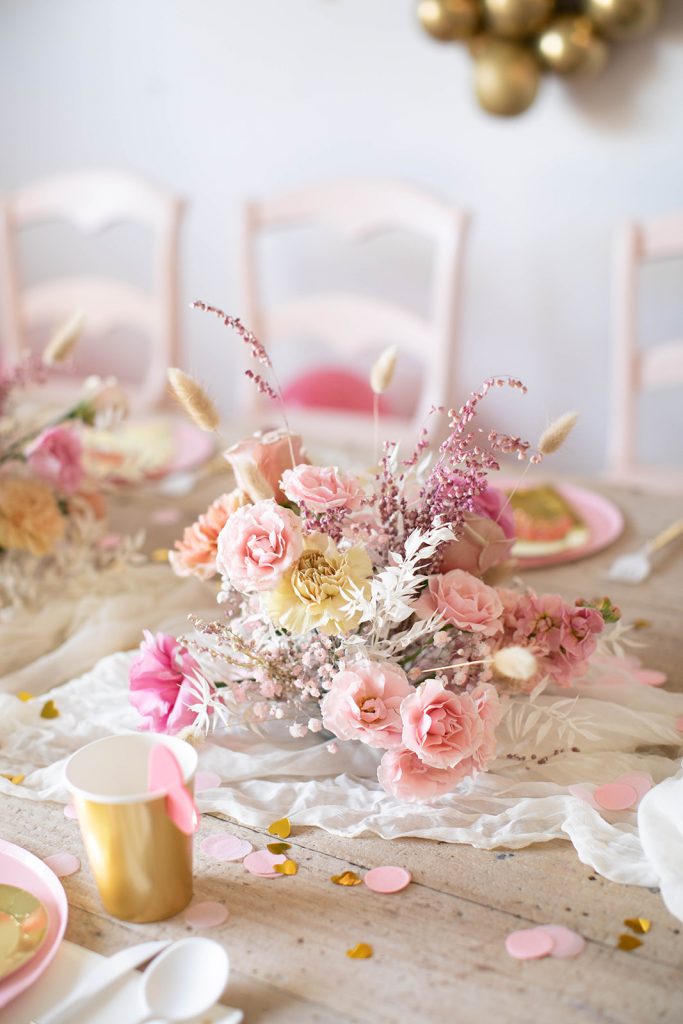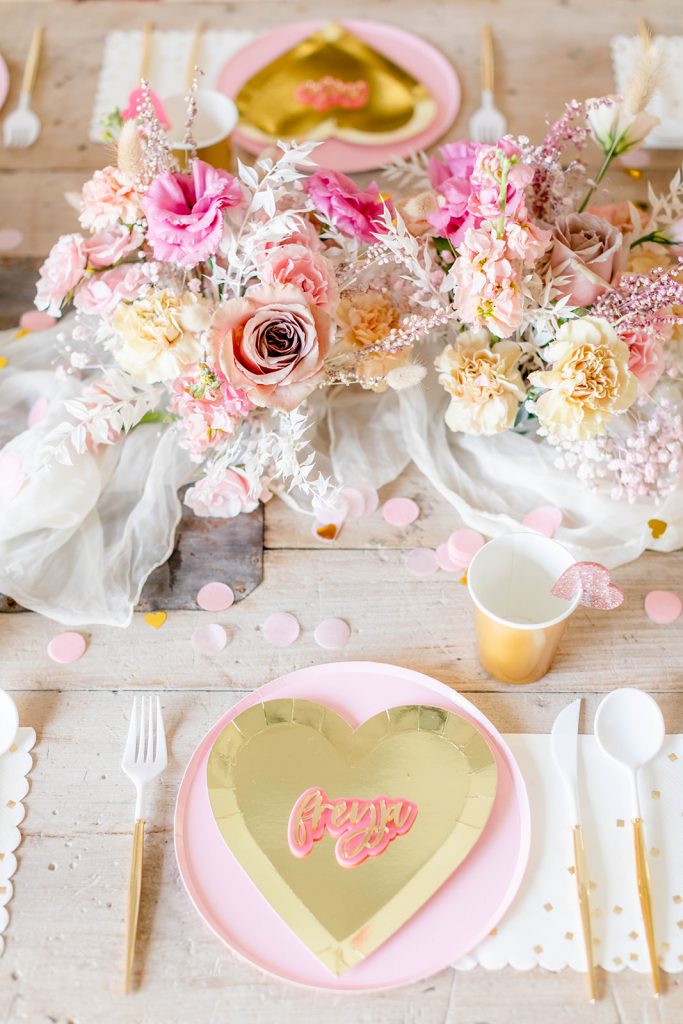 This is always one of my favorite shots of one of our shoots!  That perfect tablescape shot, which Lorin captured oh so well!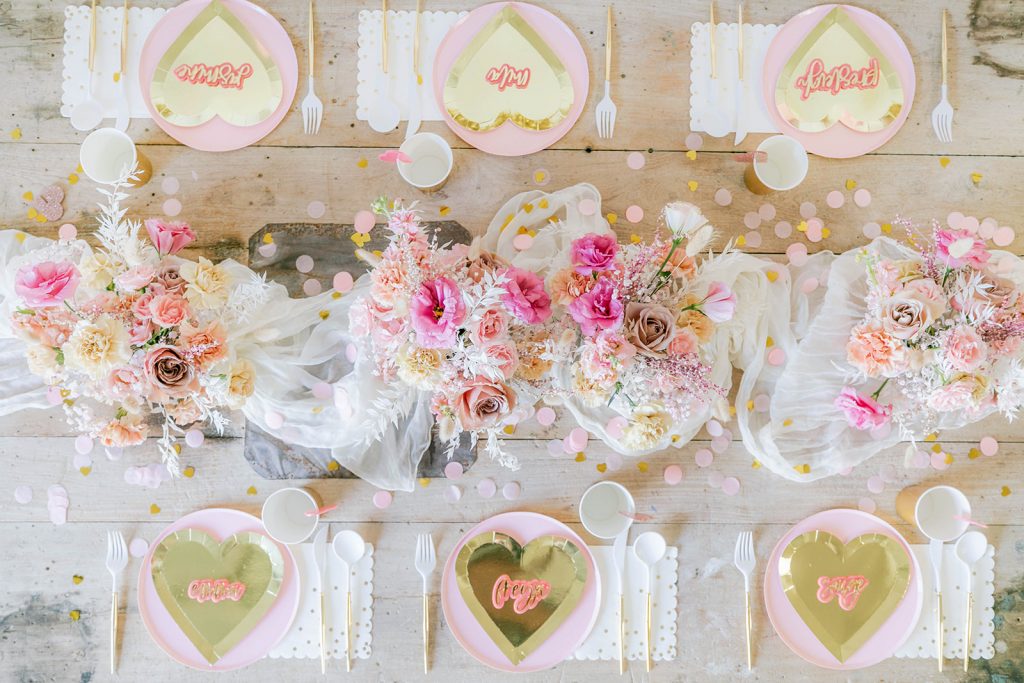 Do you love this one as much as I do?!  It's just so darn sweet!!!!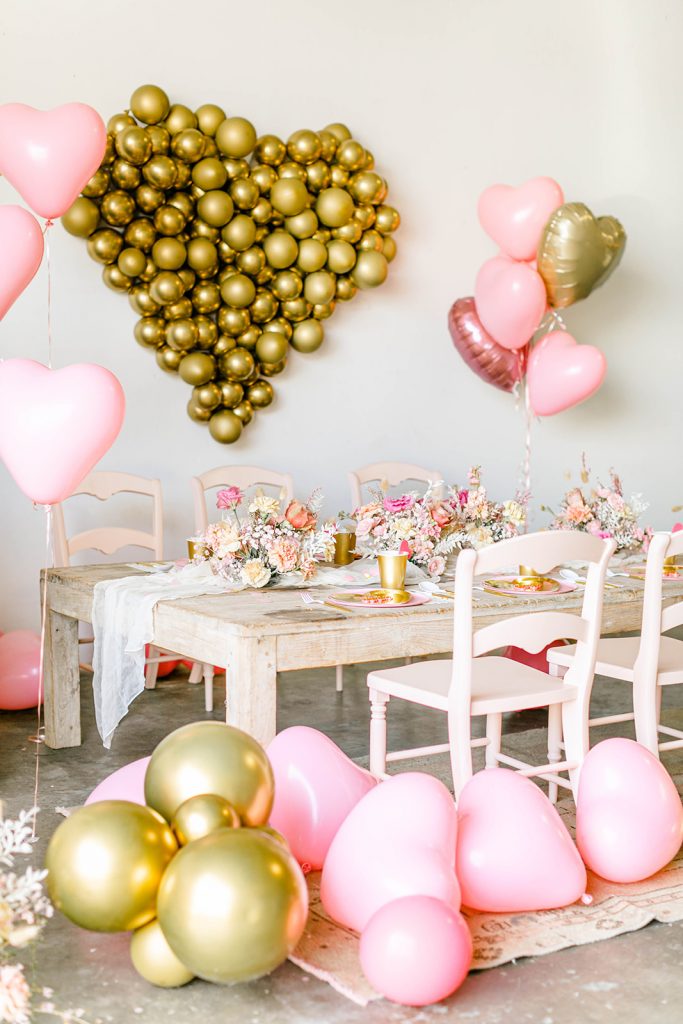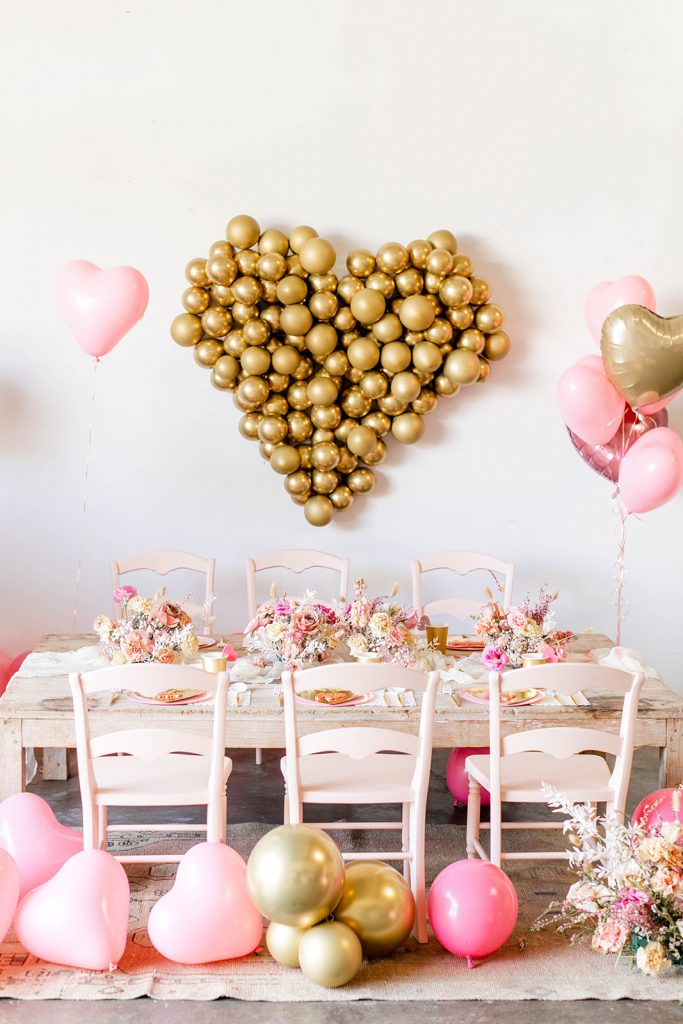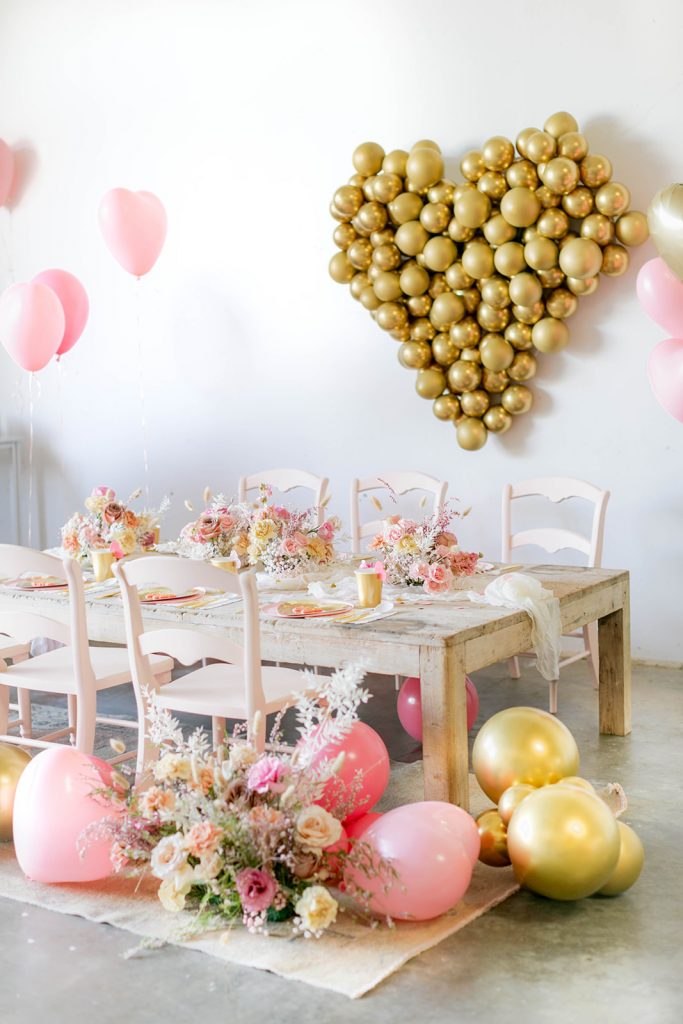 Our entire set up included the adorable Jolly Sheep cart!  You better believe they were serving something yummy, just wait till you see!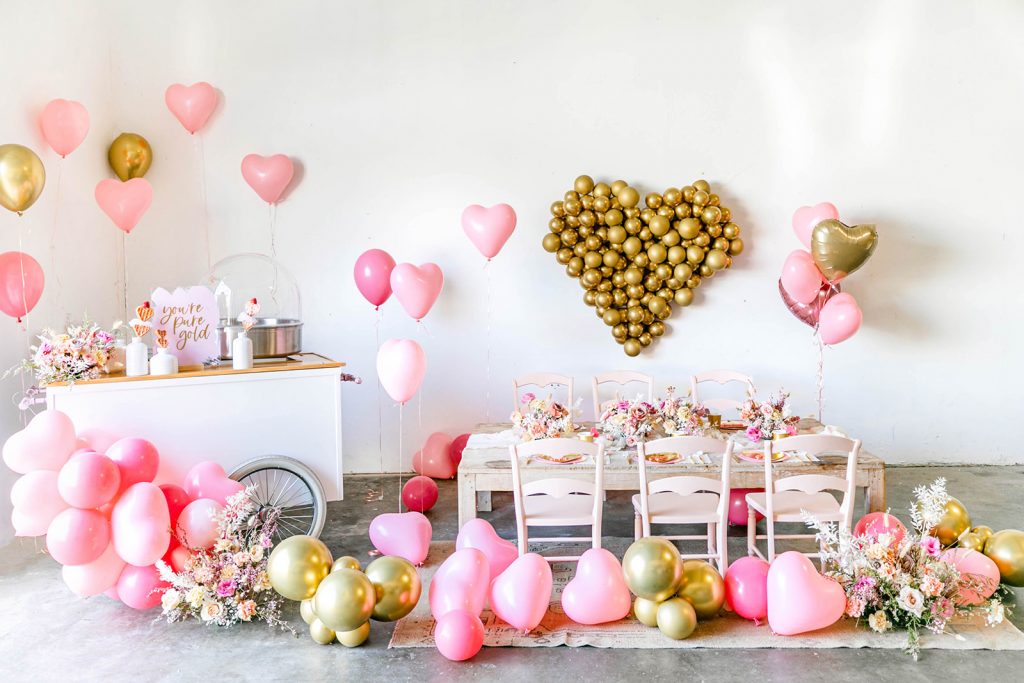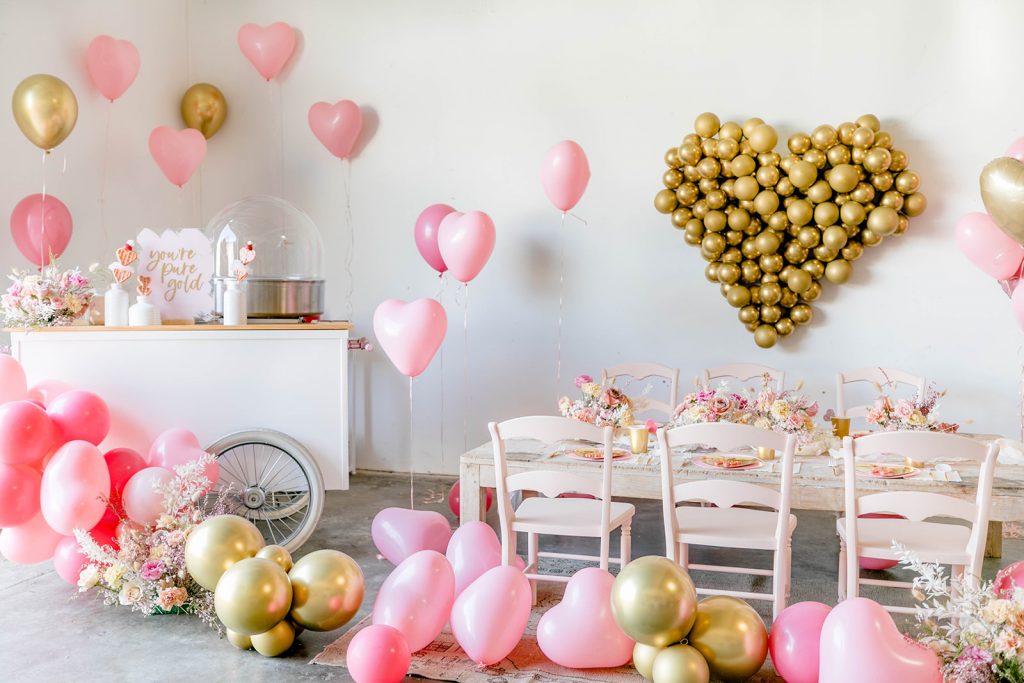 You're pure gold!!!  And so are these new waffle skewers from The Jolly Sheep!  They made the entire studio smell divine and tasted that way too!  They would be such a sweet surprise at your event!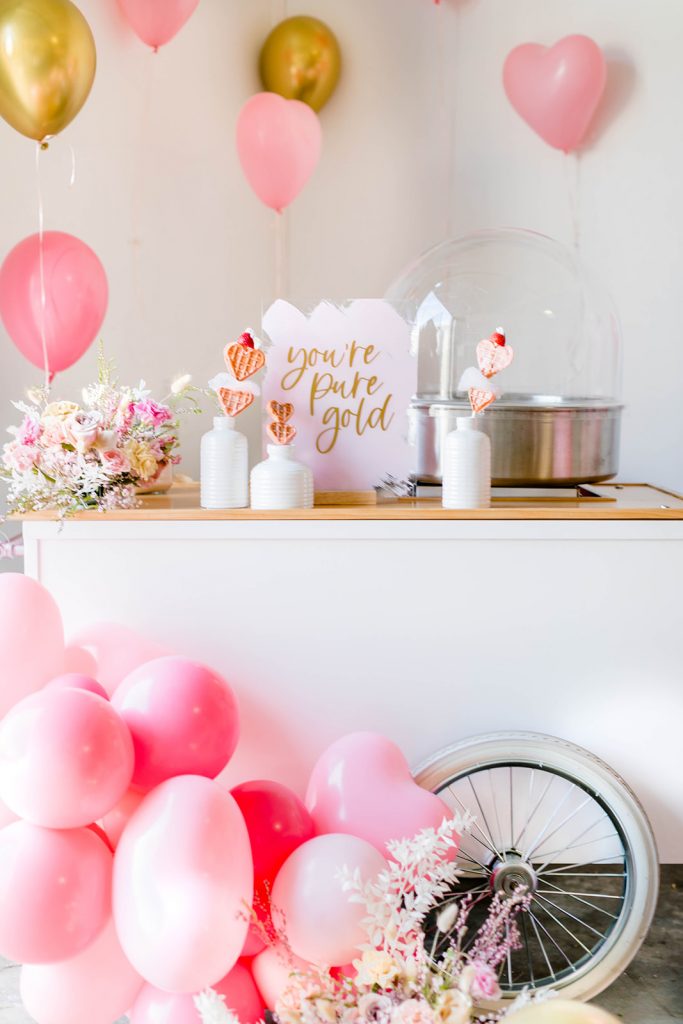 All the cute signage by David & Leanna was such a fun touch!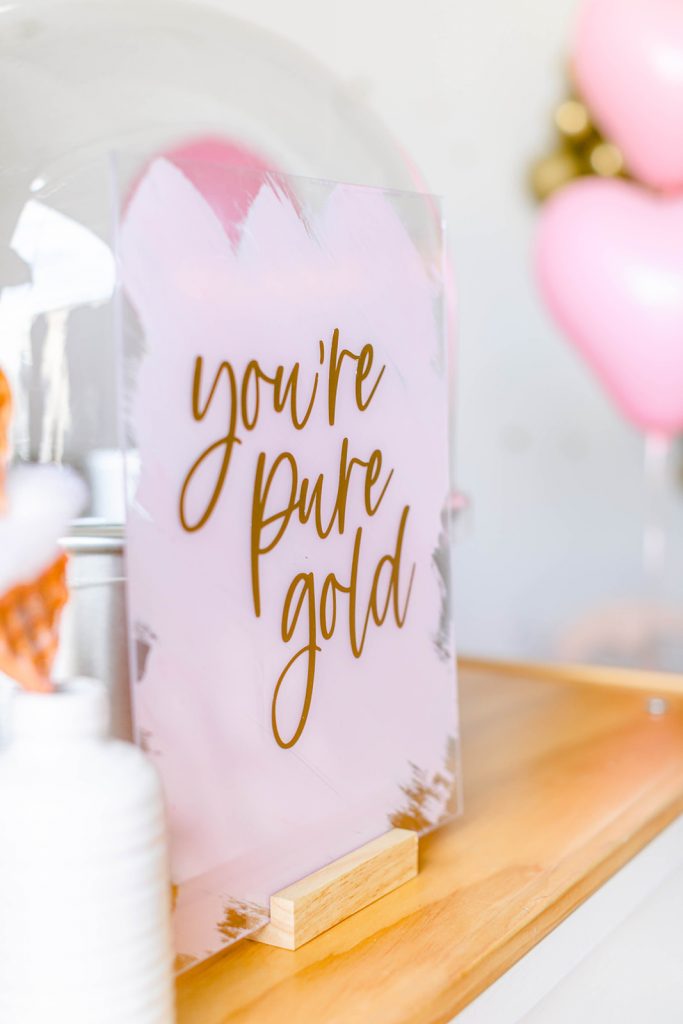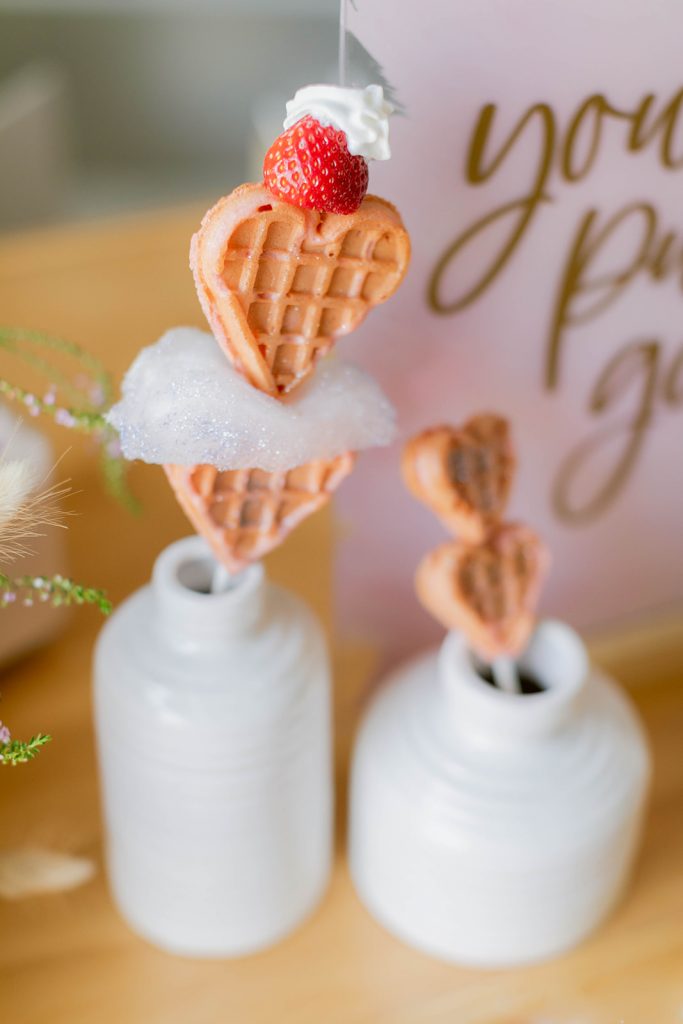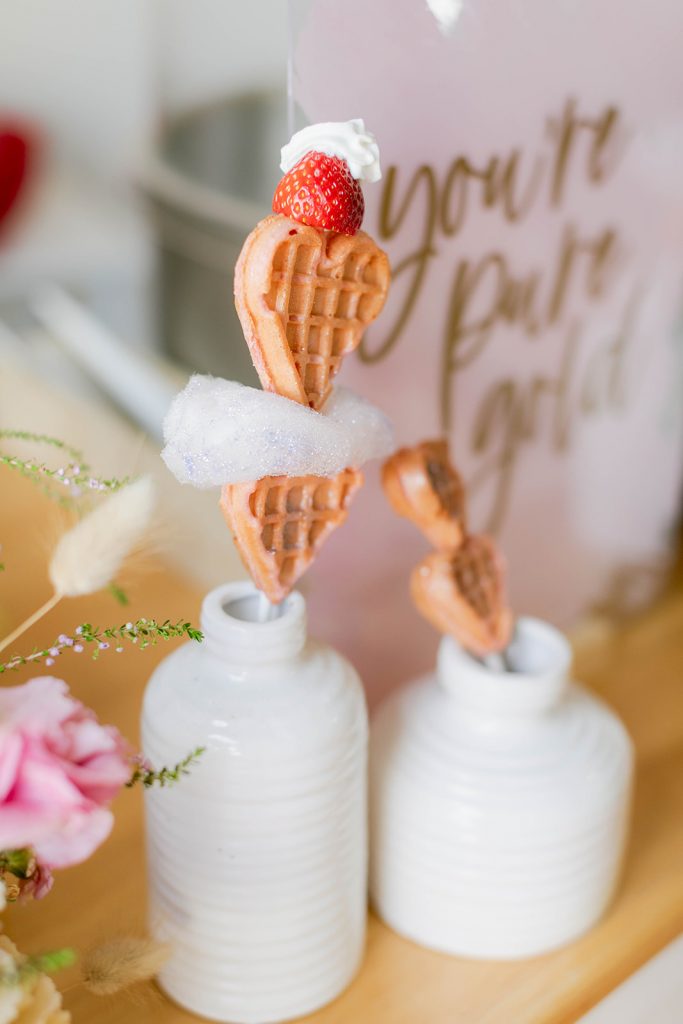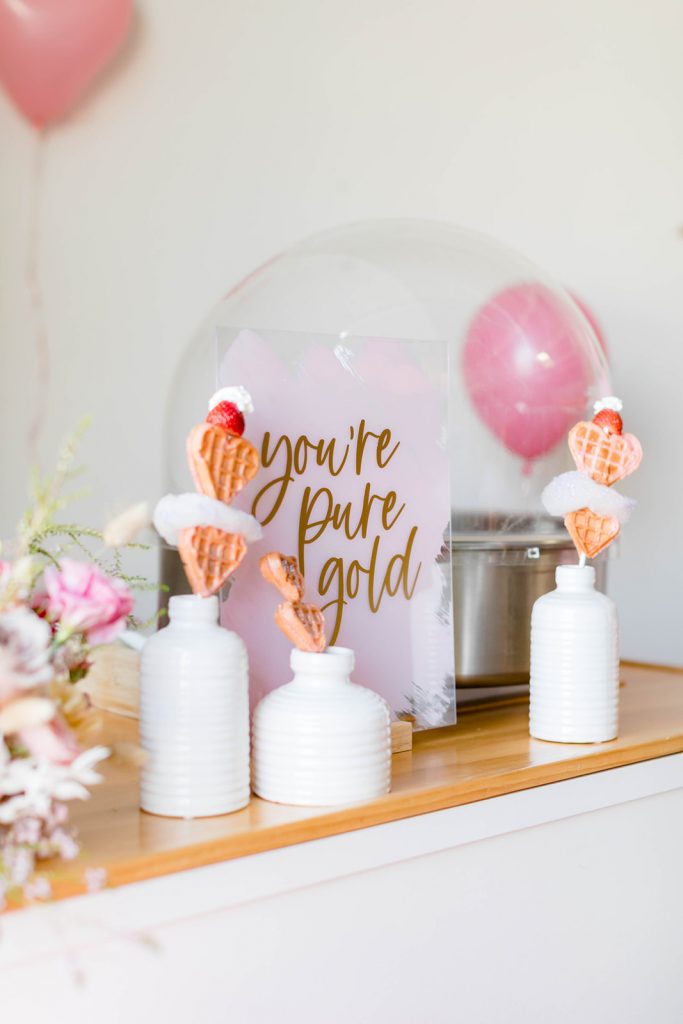 The prettiest little setup!  We love The Jolly Sheep!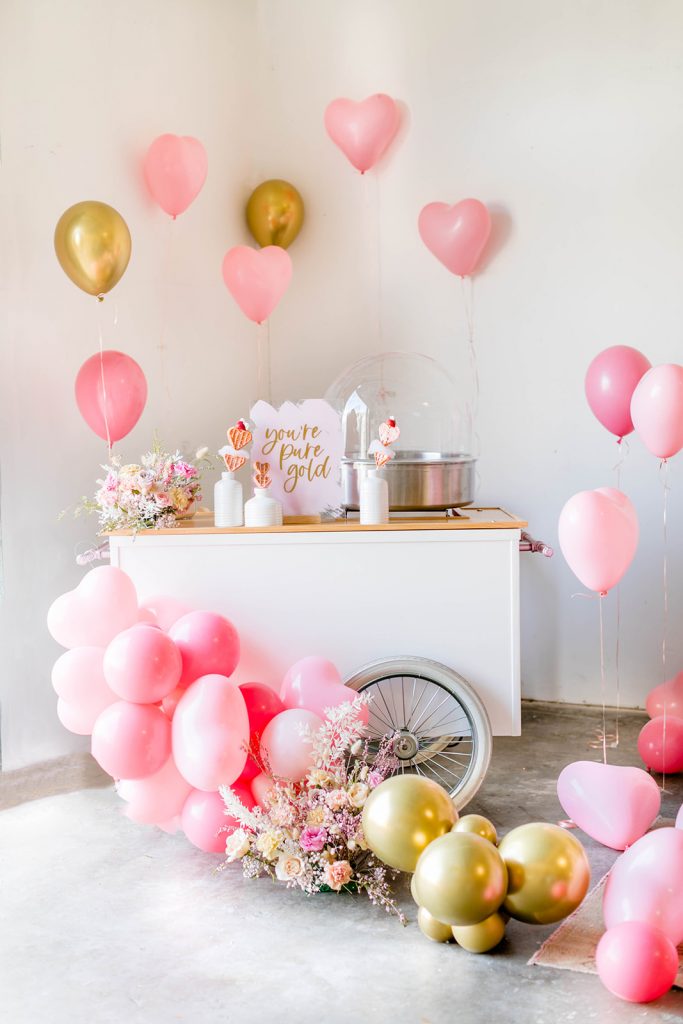 How cute are these girls?!  We teamed up with my girl Carissa from The Daydream Republic yet again!  I love working with her and creating magic holiday after holiday.  Plus, we have so much fun together!!!  Let's check out these cuties!!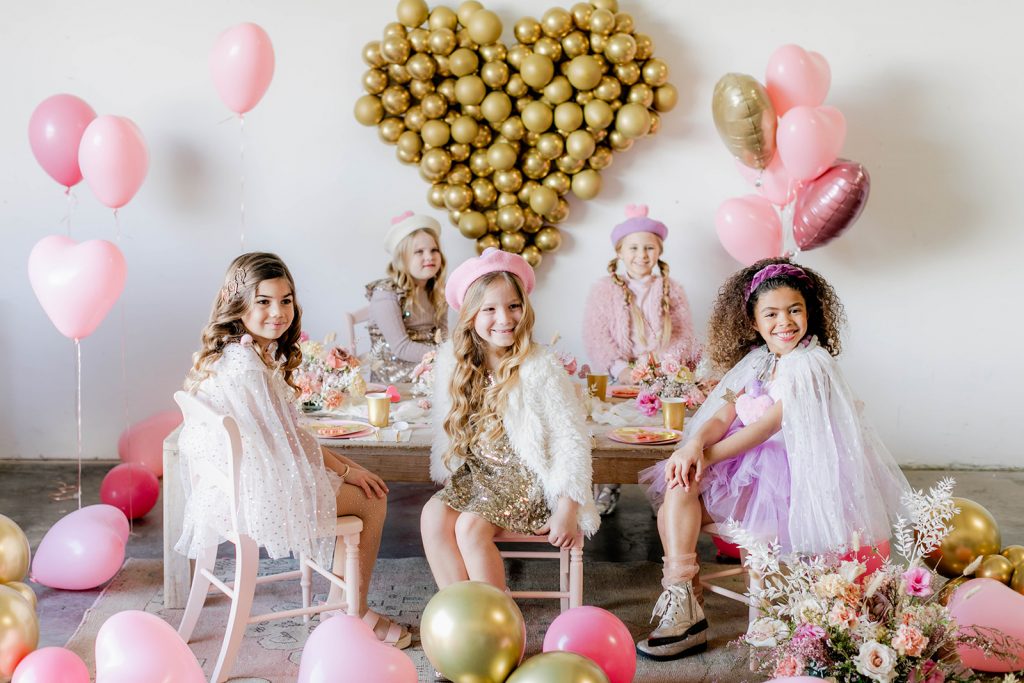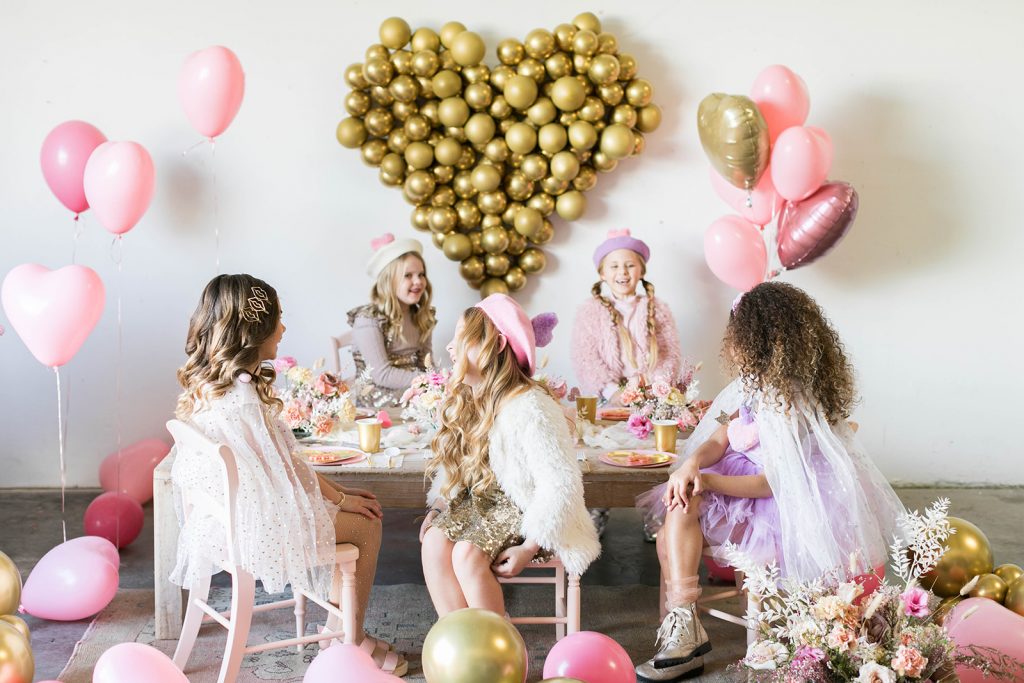 The Daydream Republic always has the best accessories, from heart pom-pom berets, the cutest capes, and even kissy lip hair clips!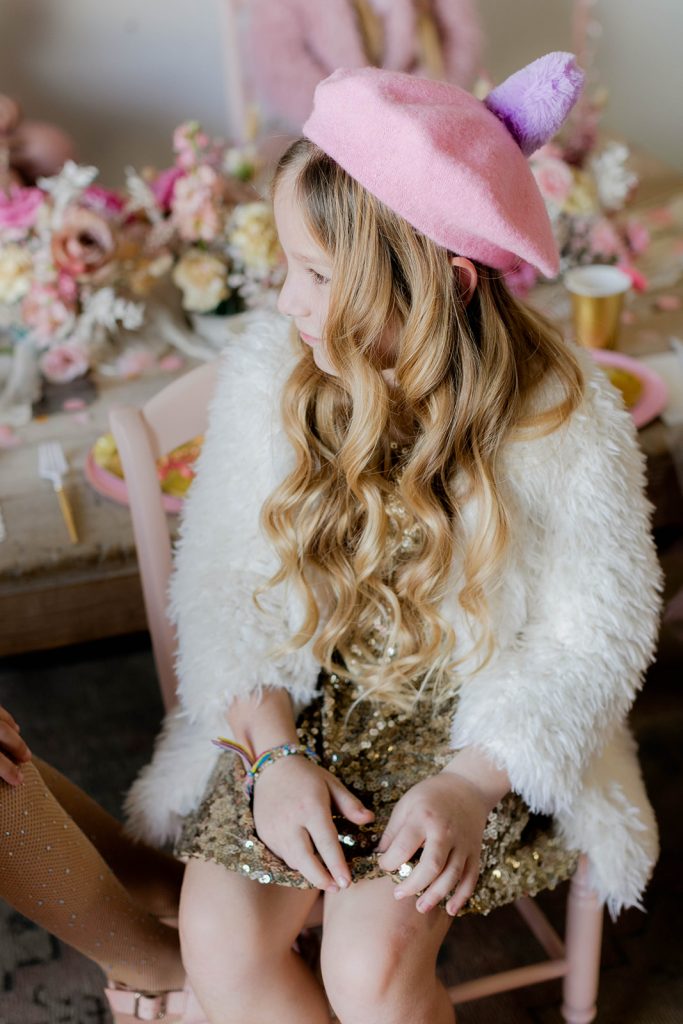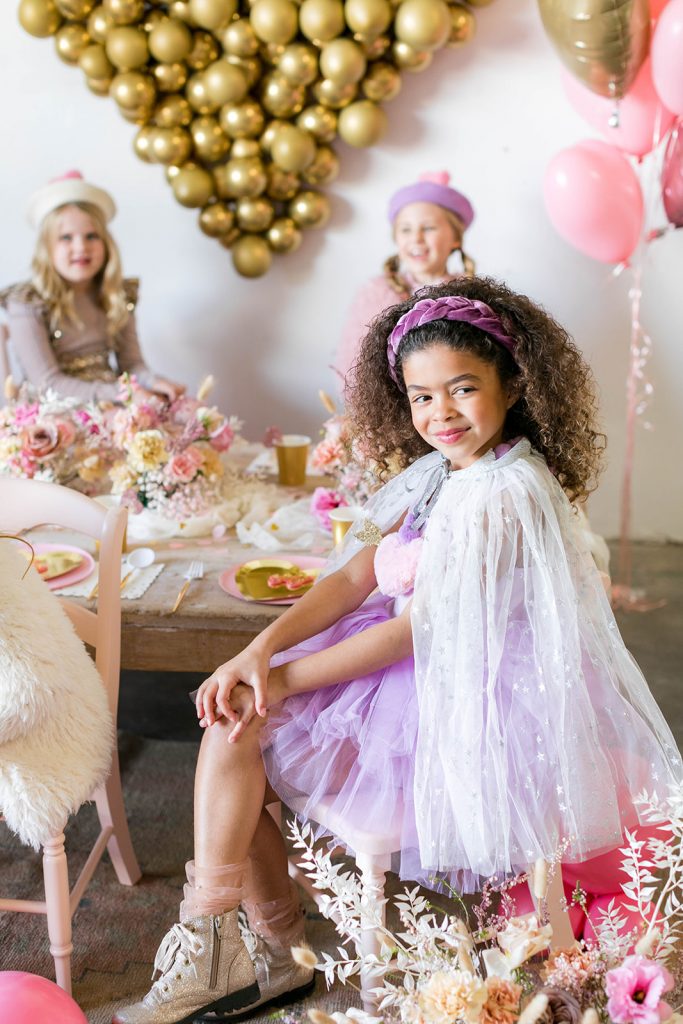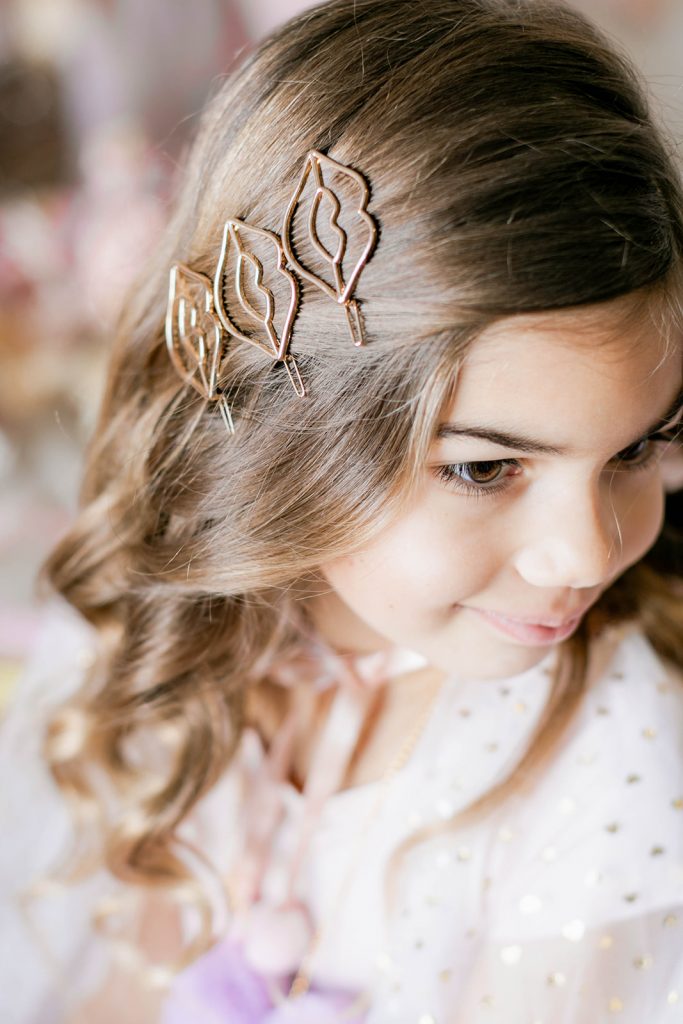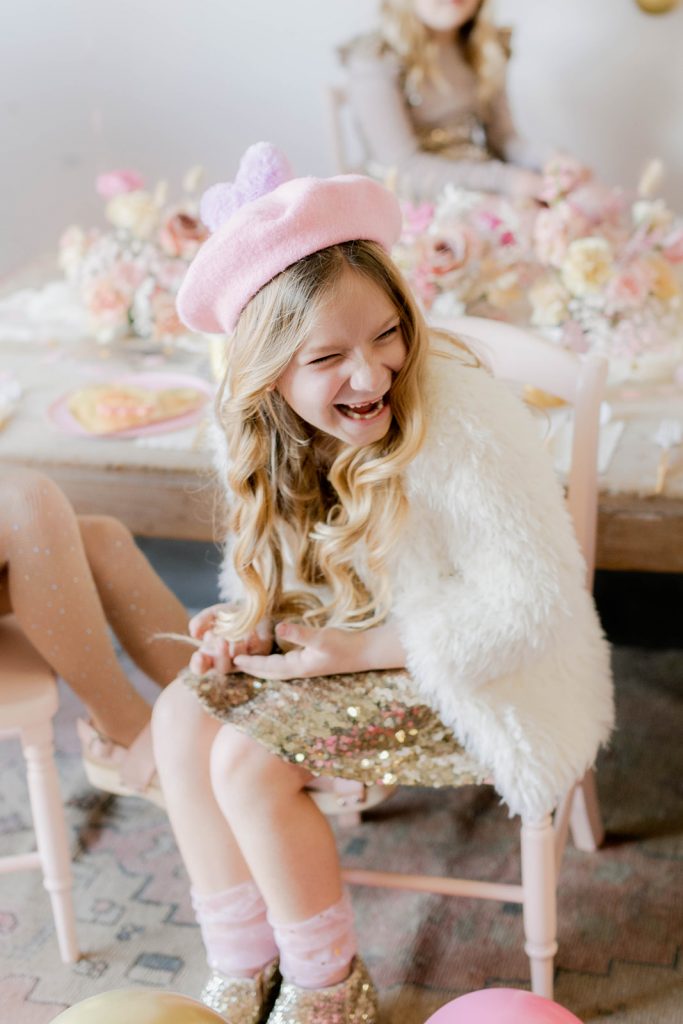 I love those David & Leanna hearts!!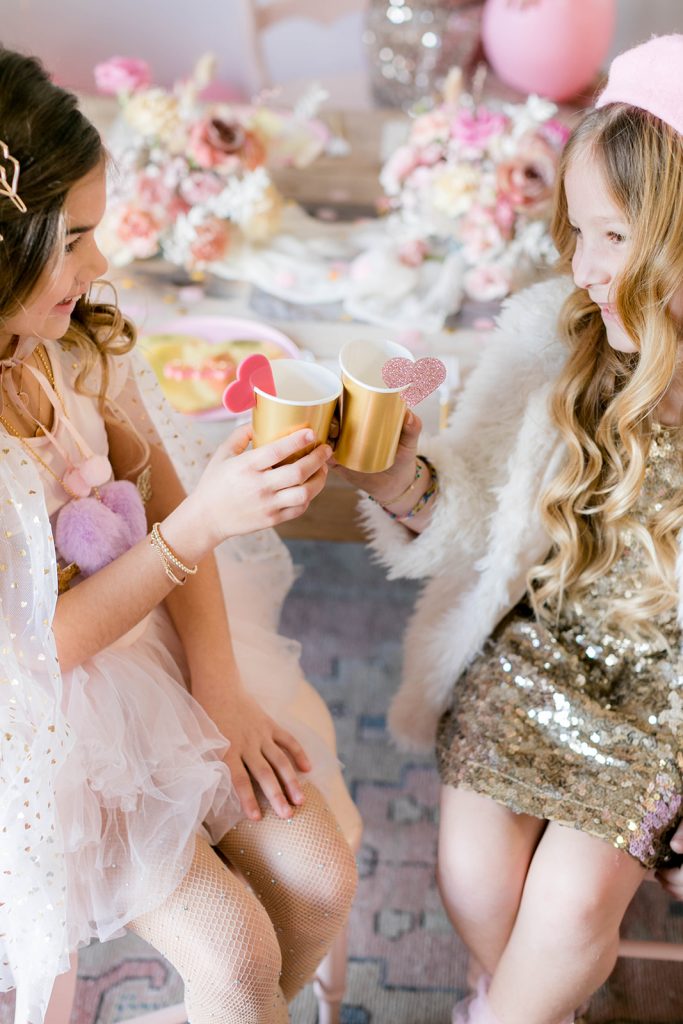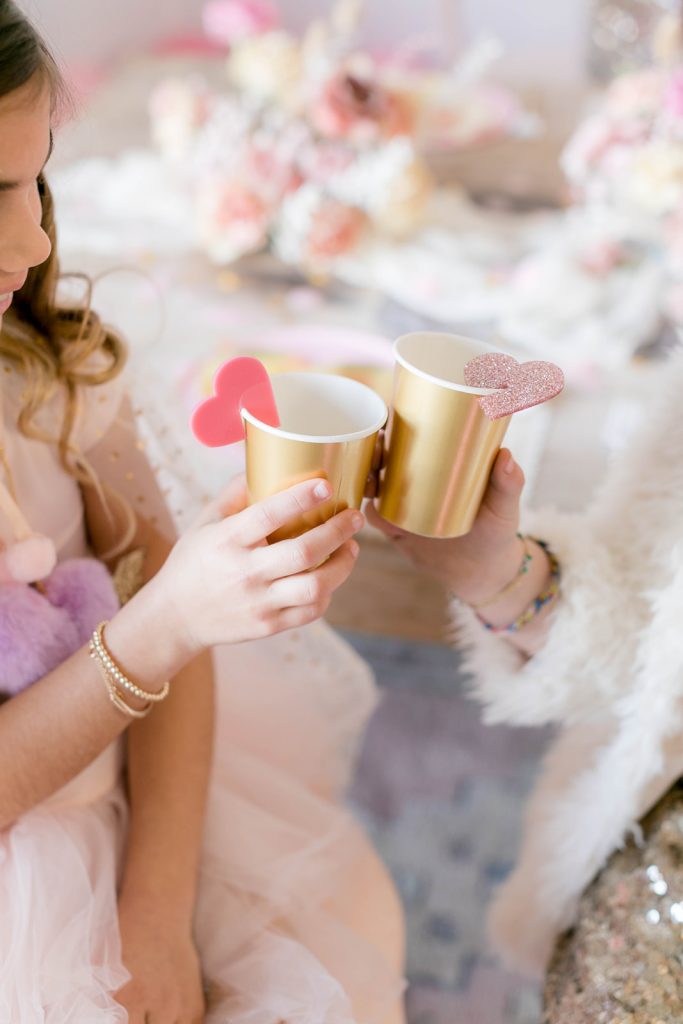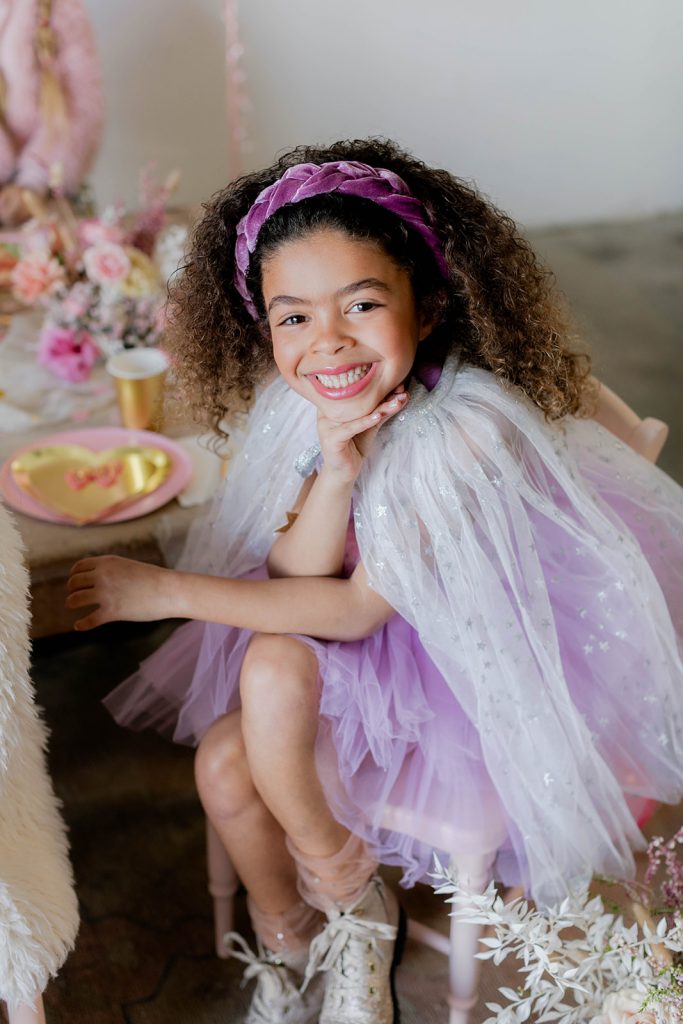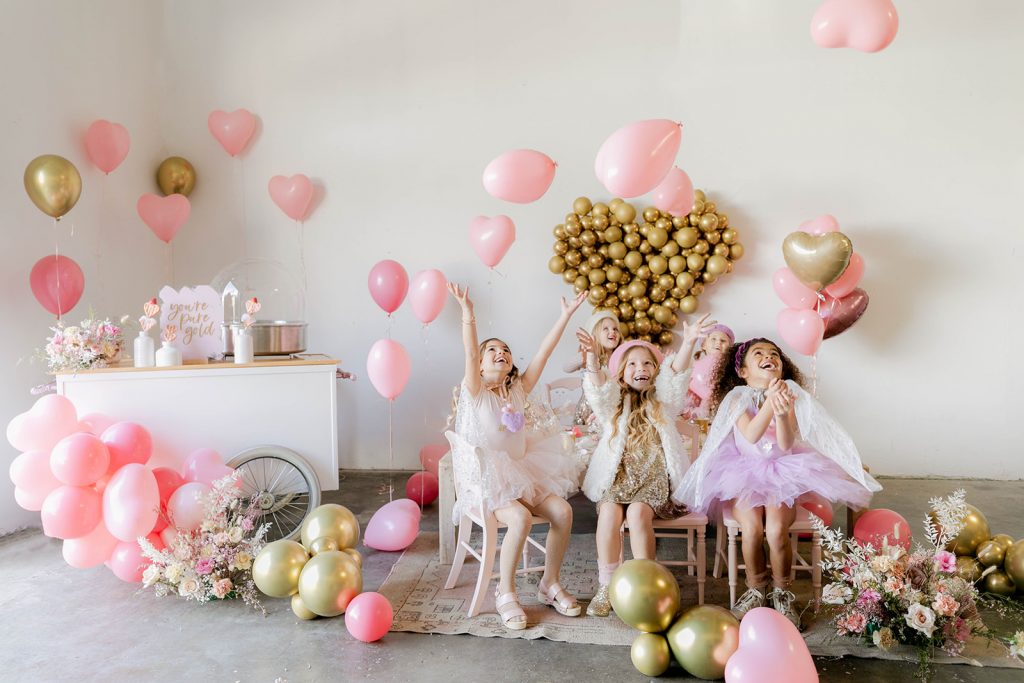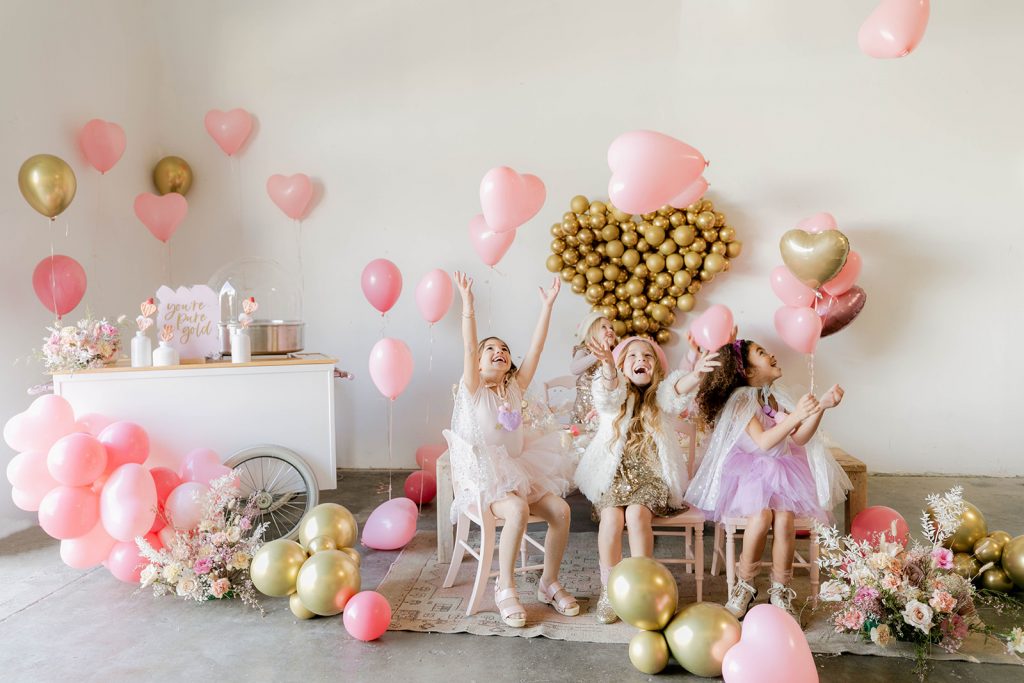 All of the girls in our shoots are always so sweet and adorable!  Their mamas are the sweetest for supporting us and bringing them along.  I must say, we have a TON of fun!!  In this particular shoot, the girls were having a blast, and being wild, haha!!
Starting with Miss Mila, who is a Beijos pro now!  We love having her along as she brings out the best in all the girls and brings the party!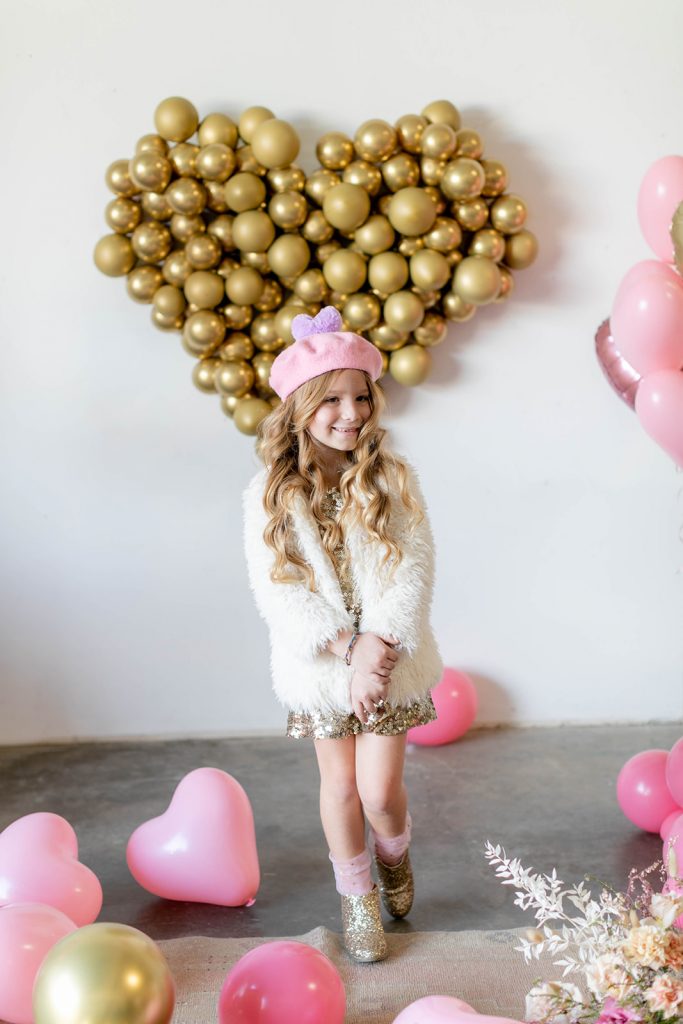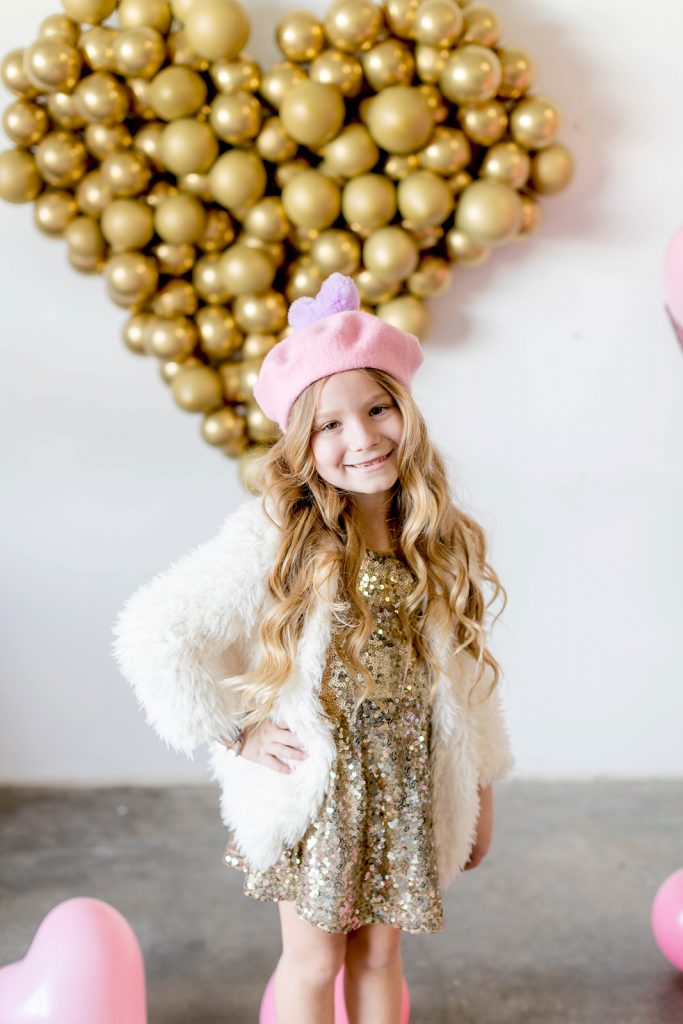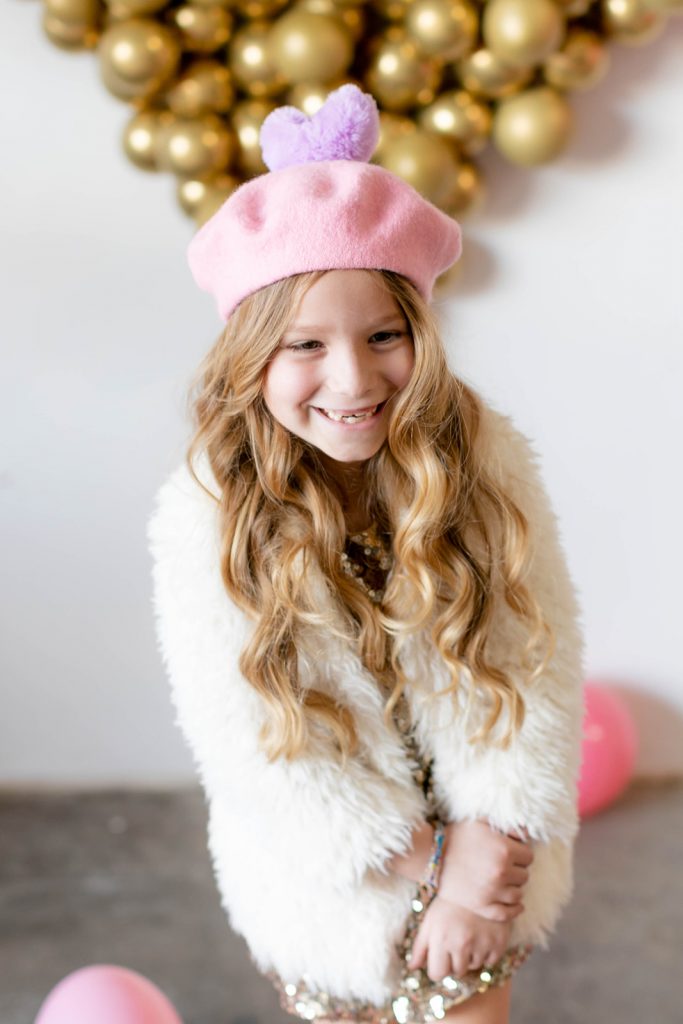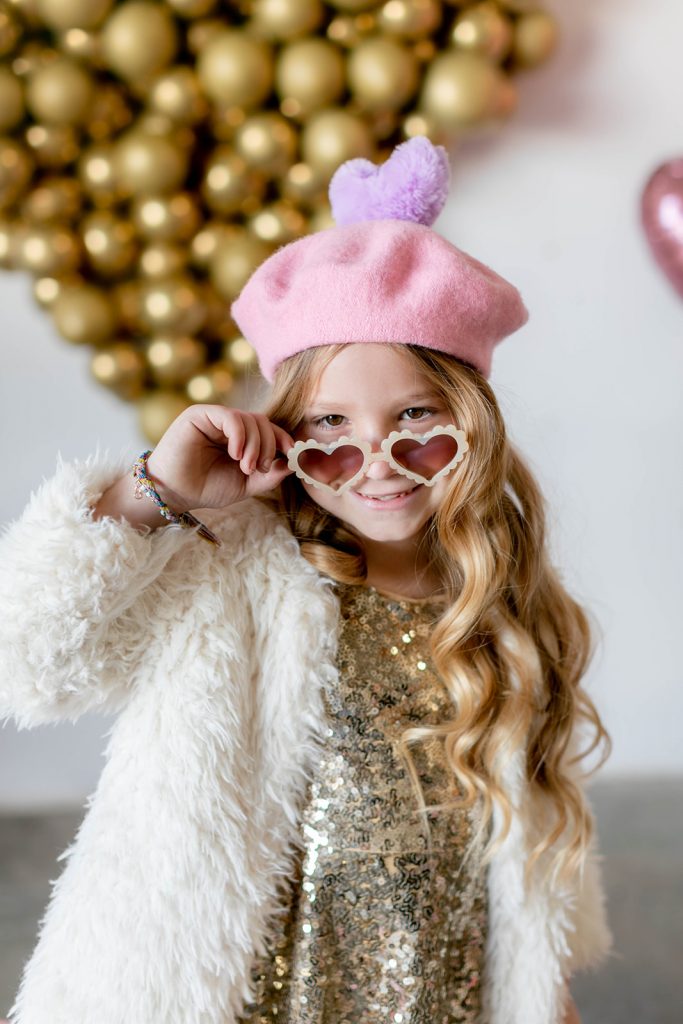 Freyja is so darling and such a little leader.  Doesn't she have the cutest smile and the prettiest hair?!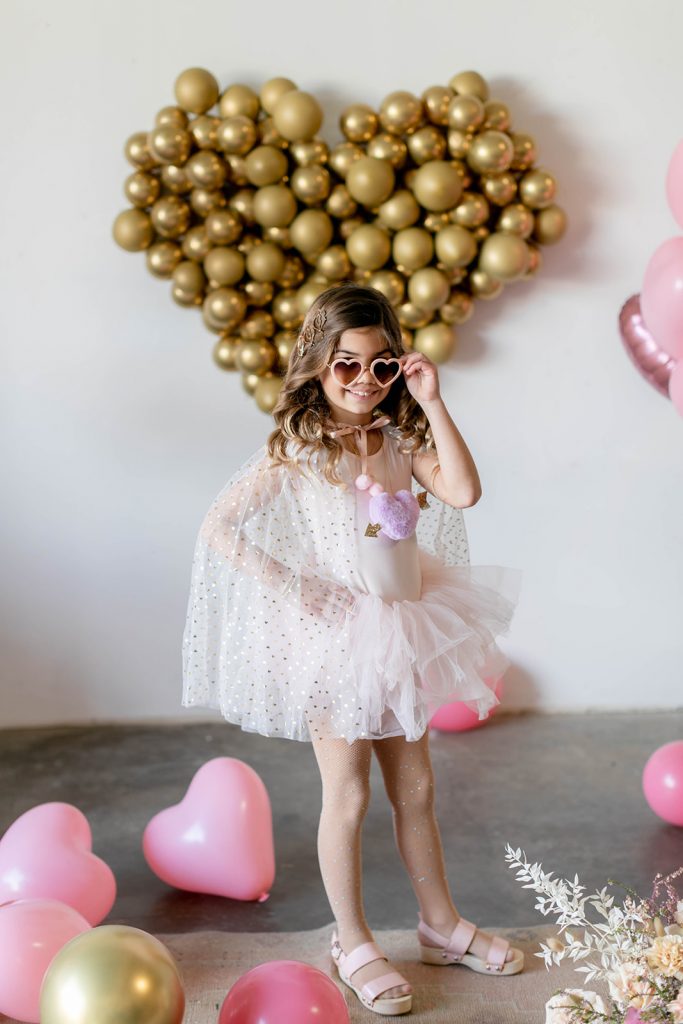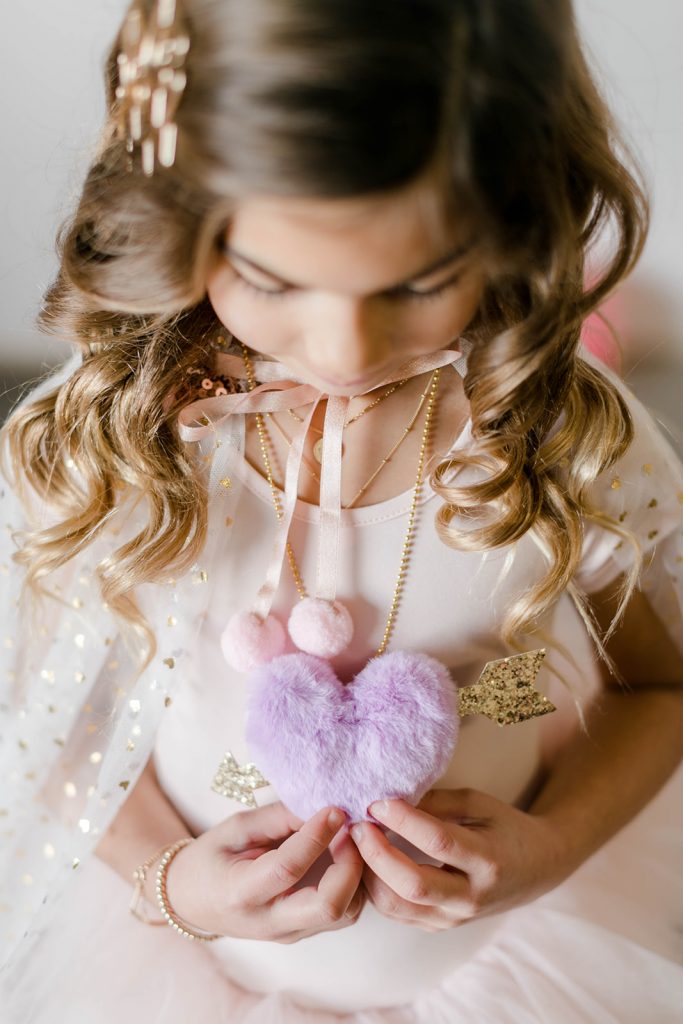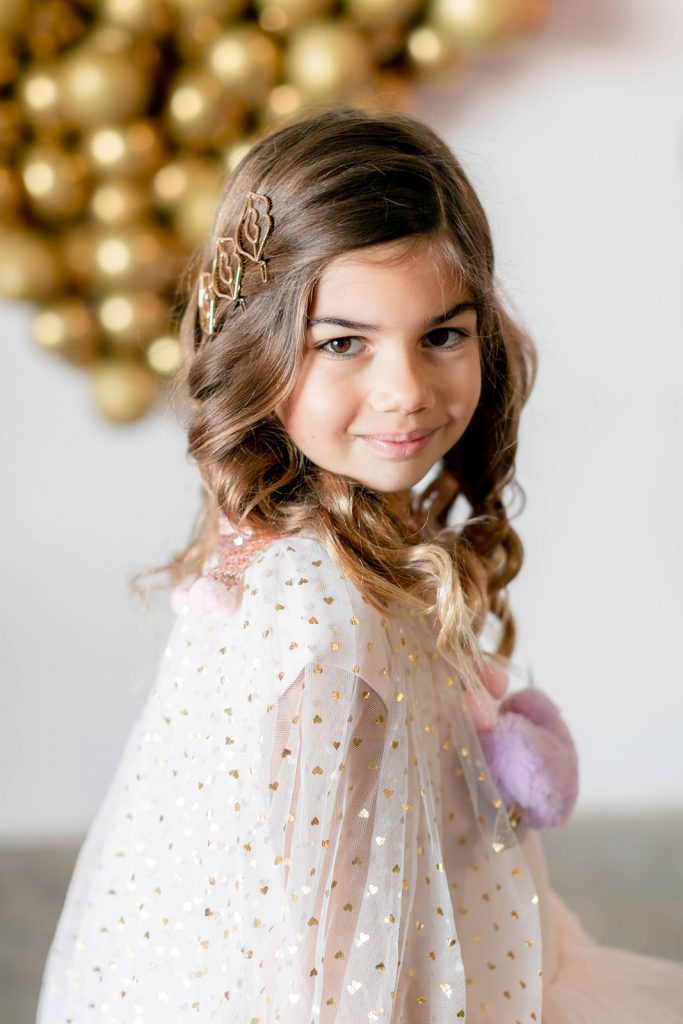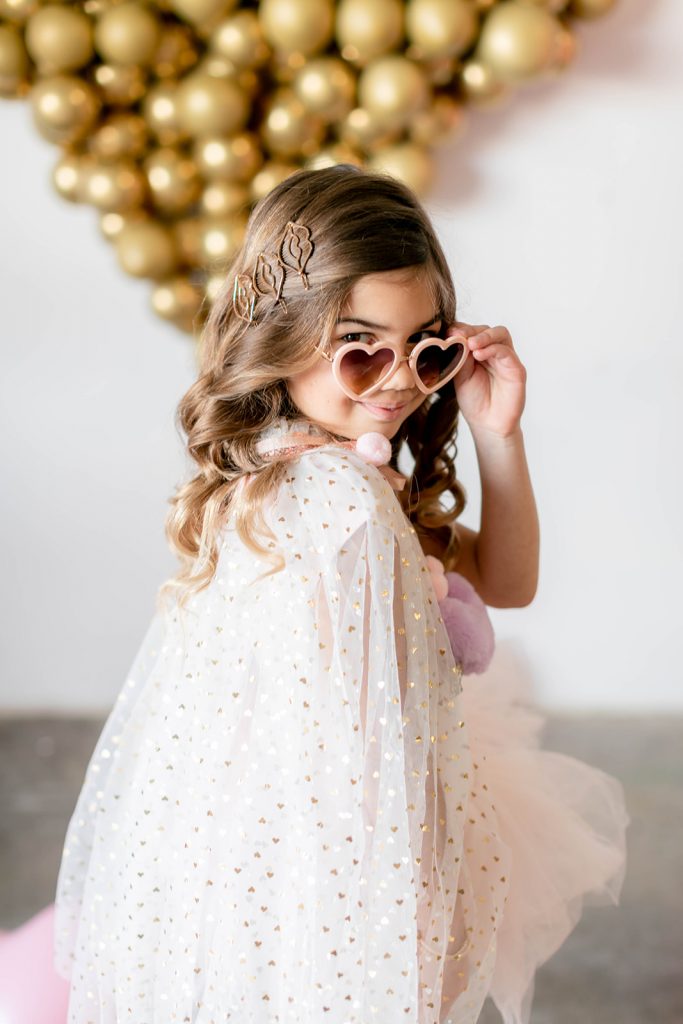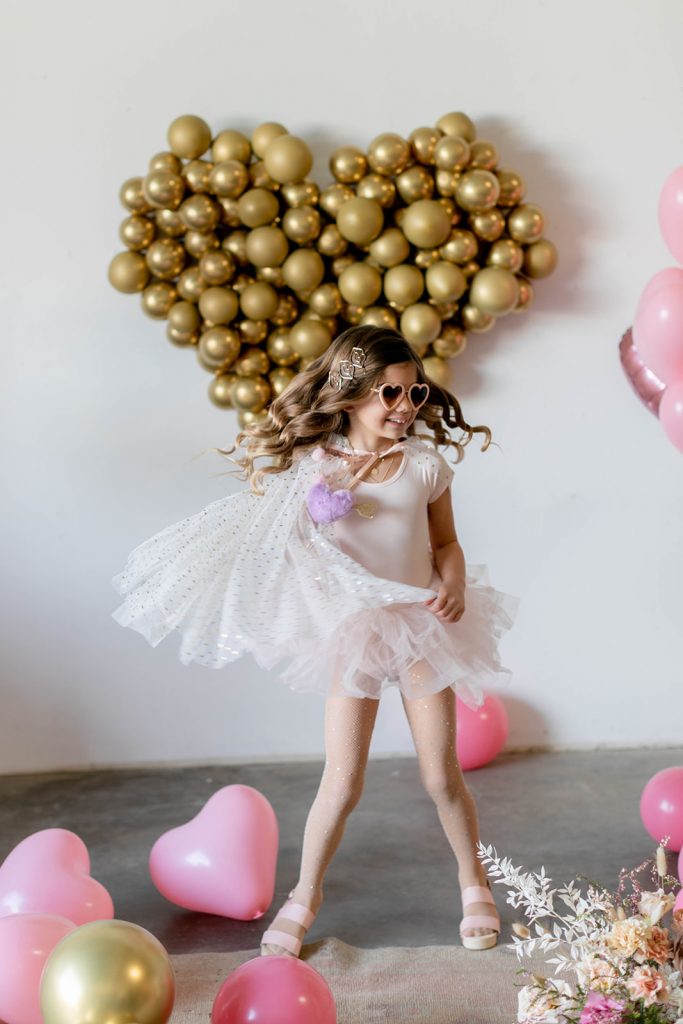 Little Miss Saige!  Love this girl!  She definitely brings the fun and the personality!  This sassy girl is meant to be a star!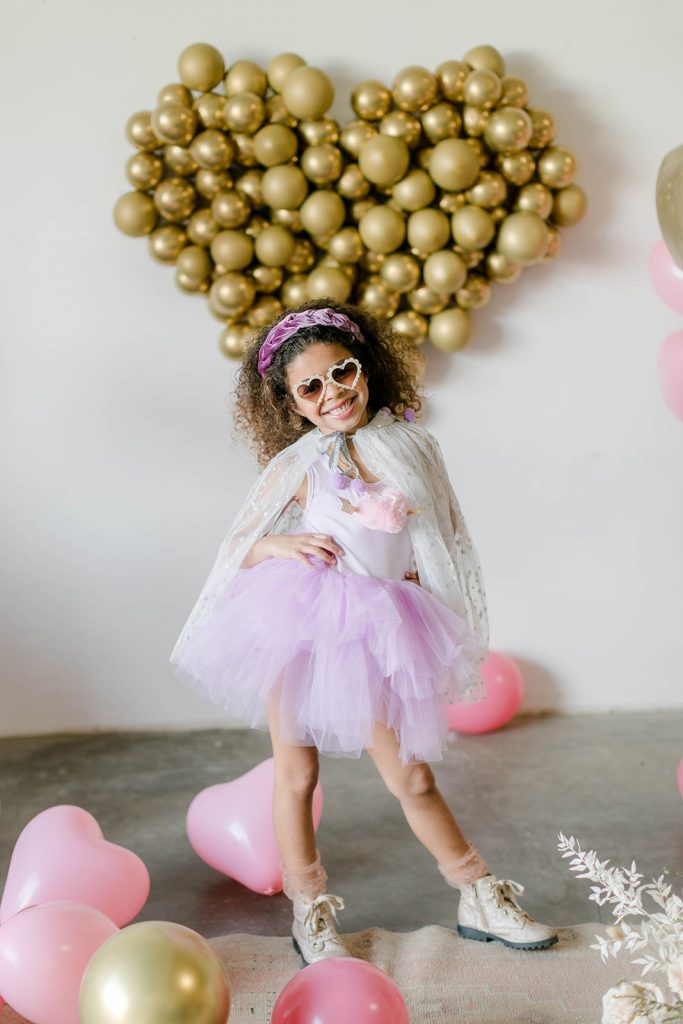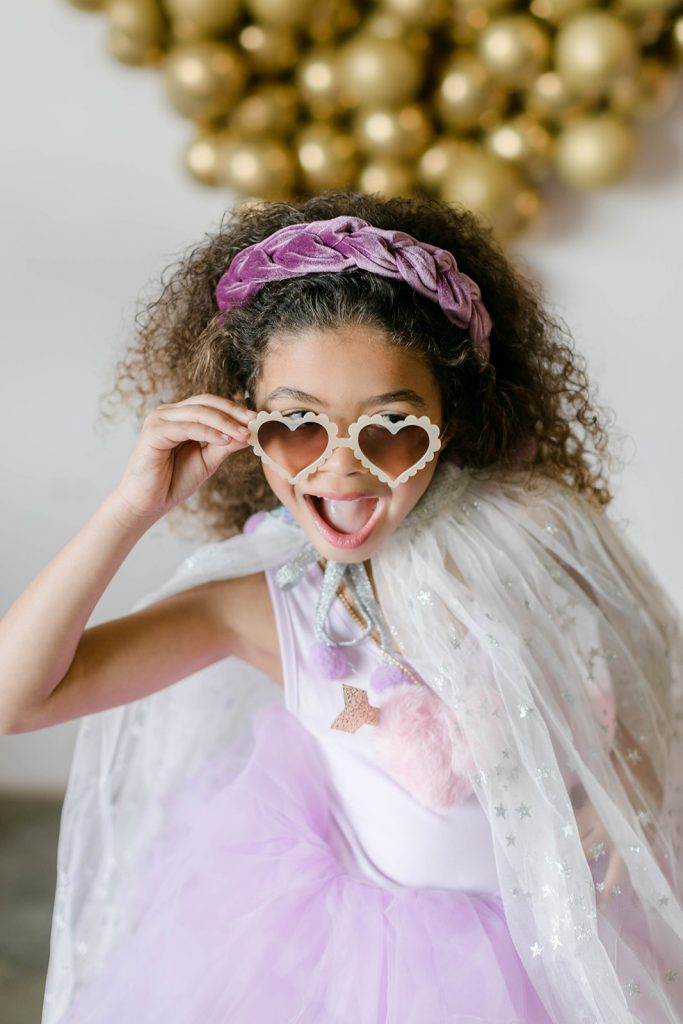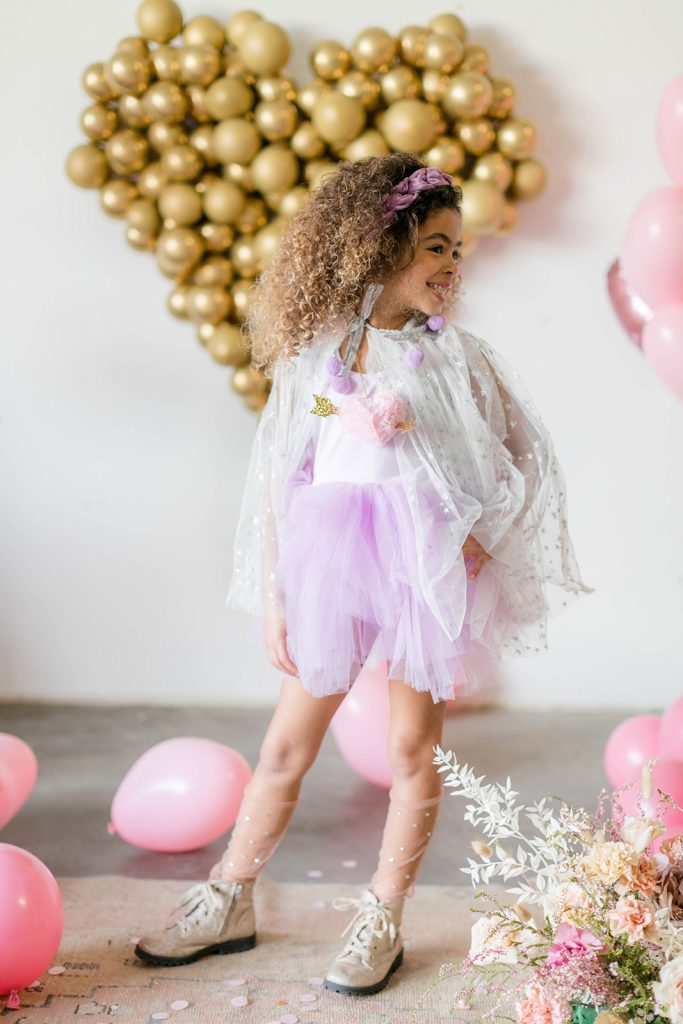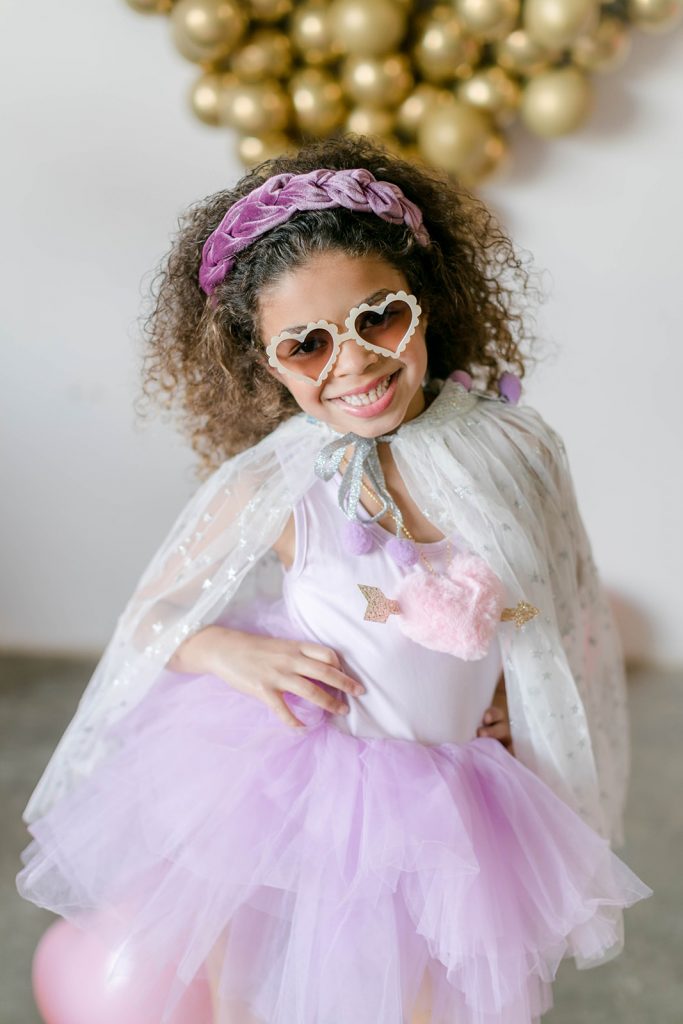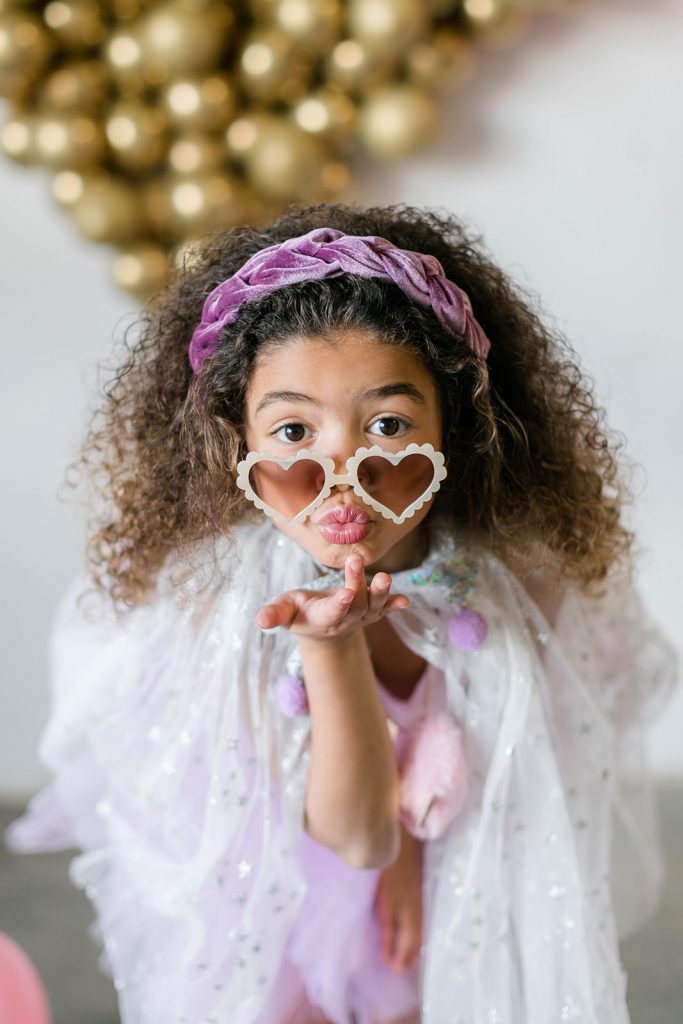 This was Presleigh's first shoot with us and she couldn't have been cuter!  This silly girl was having us all giggle and we loved every second of it!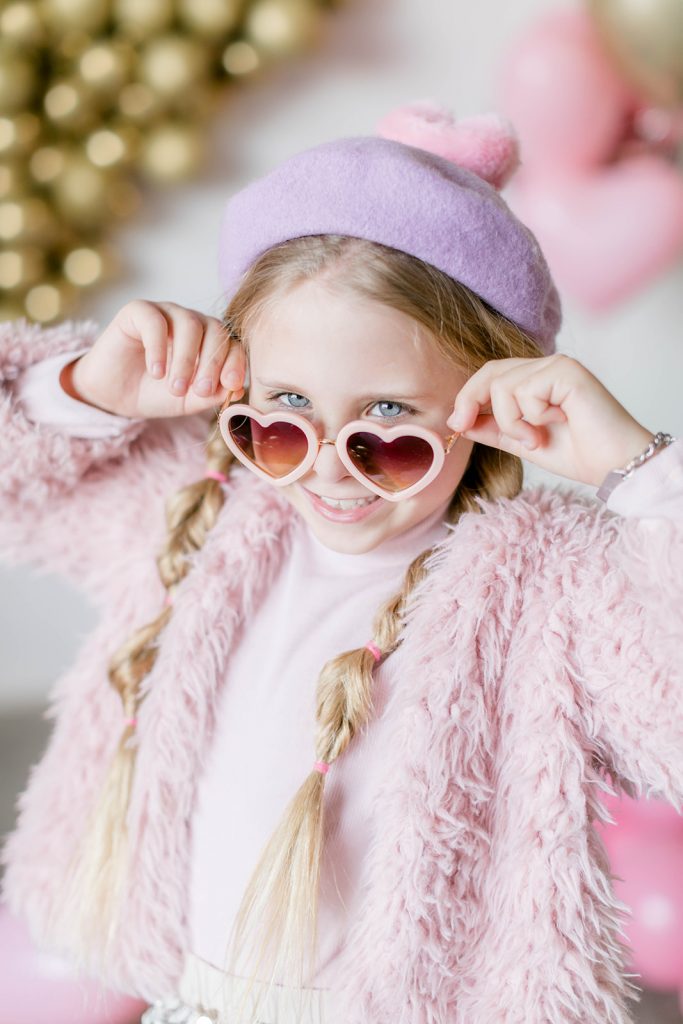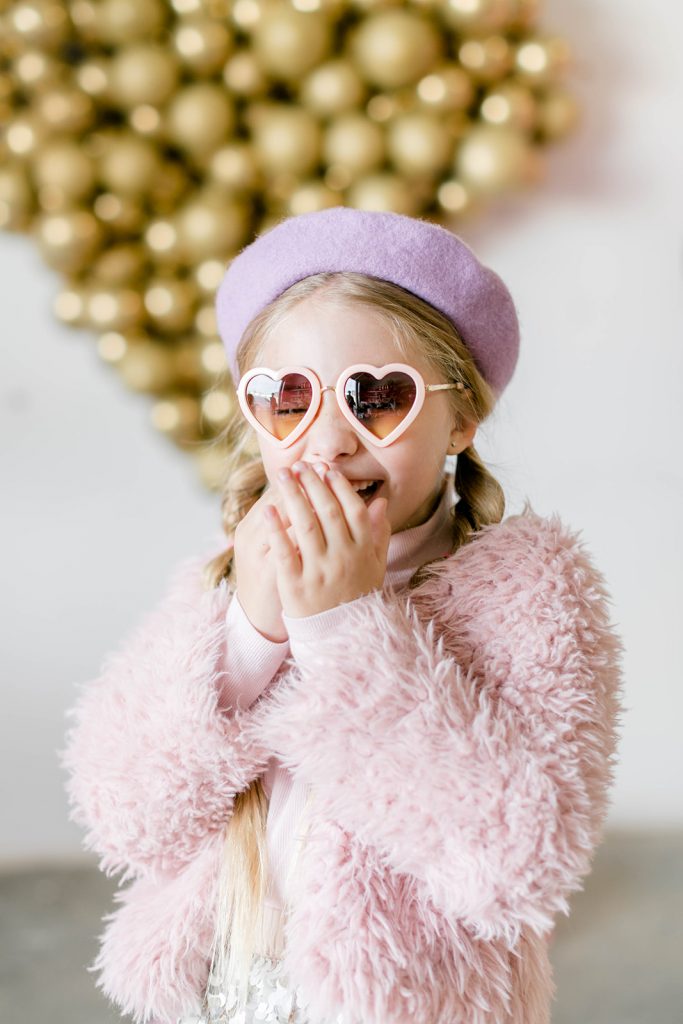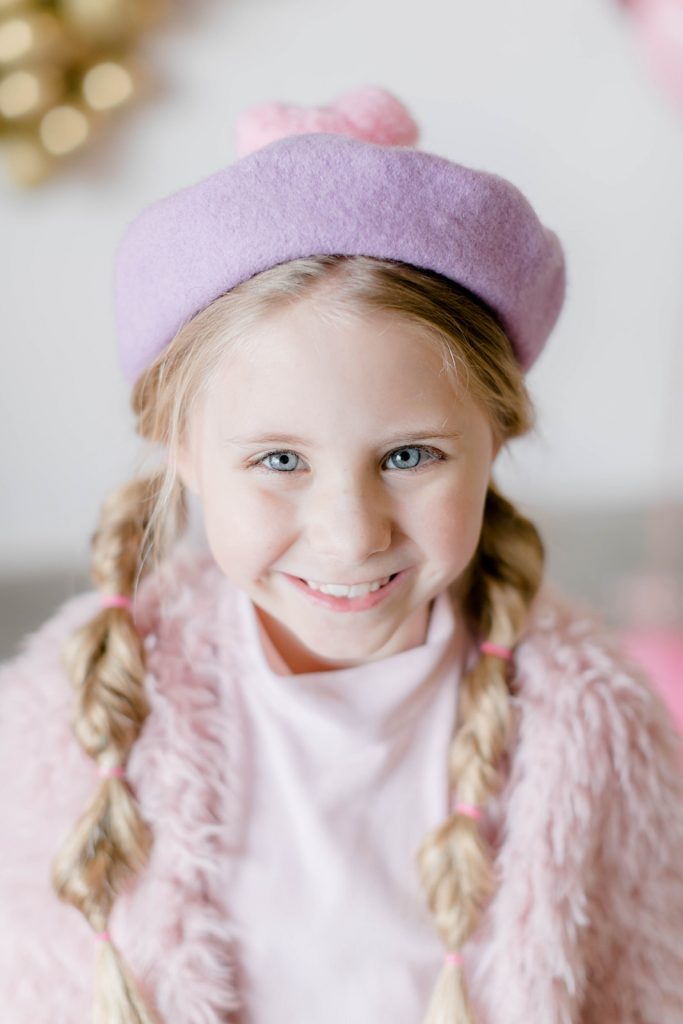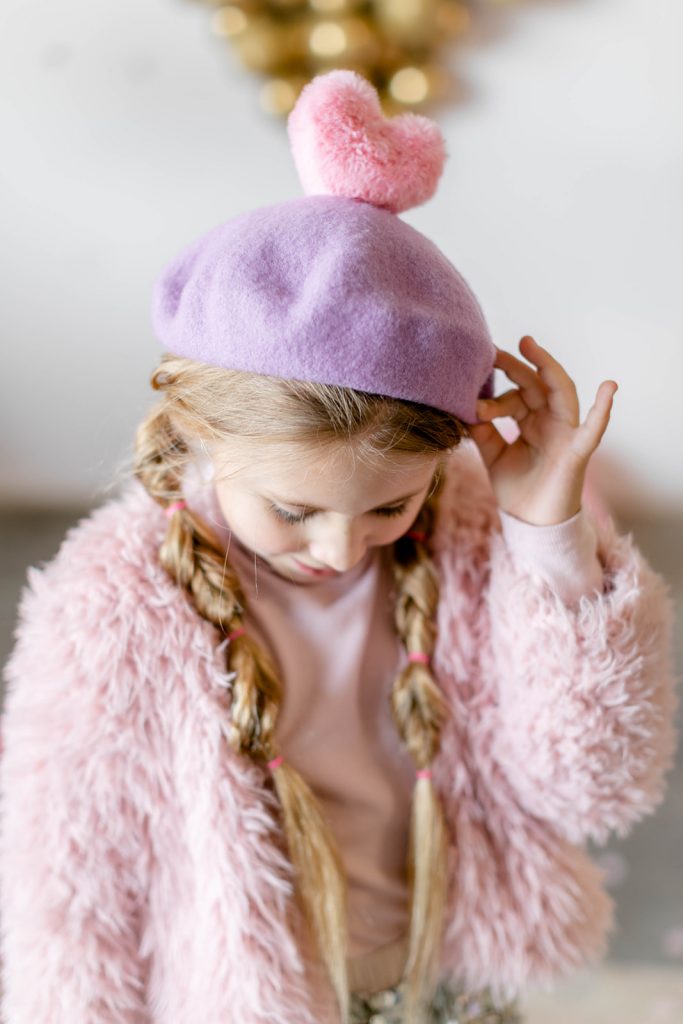 And there's Miss Avalon in the middle, she is Carissa's daughter, and has been in too many photoshoots to count!  She always looks so cute in her mama's styling!  And all of these girls are little buddies now, which I love!
Oh, and how cute is that Golden Girls sign, obsessed!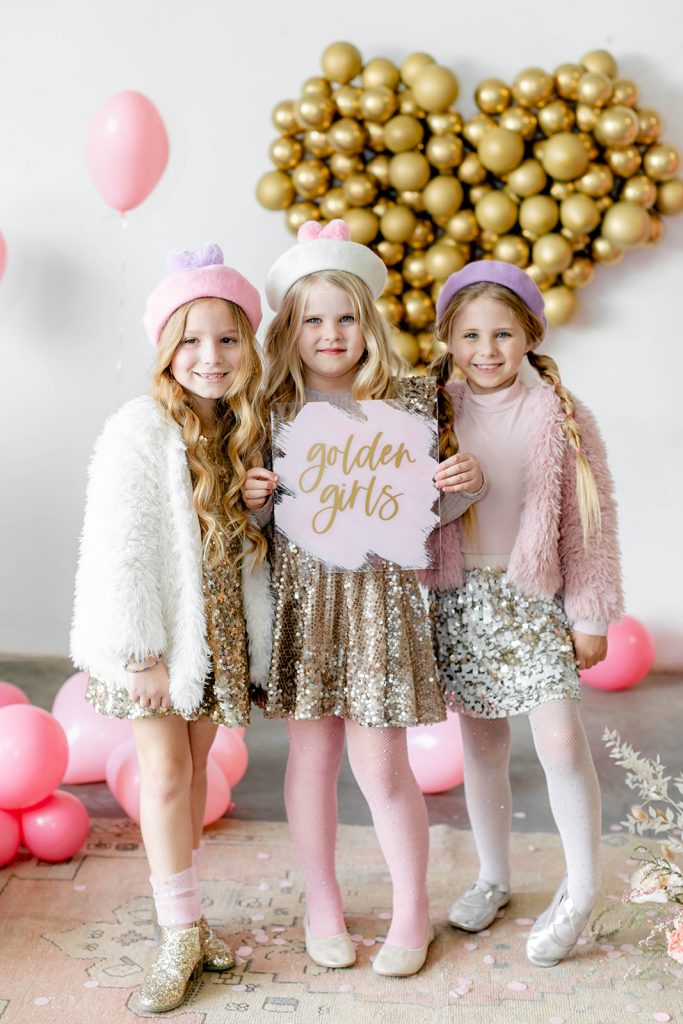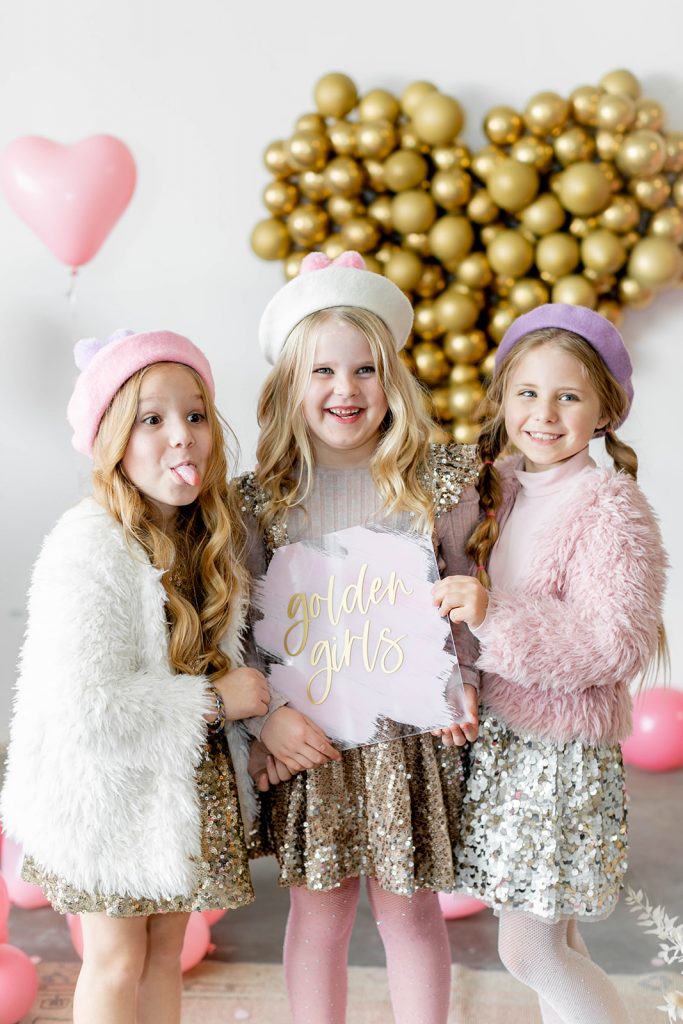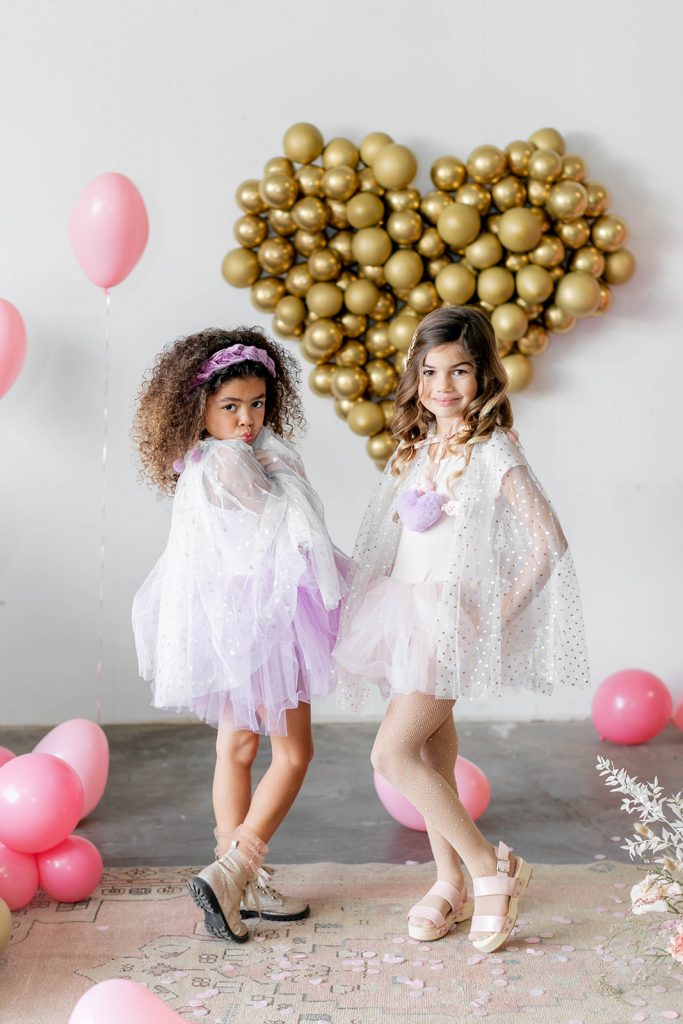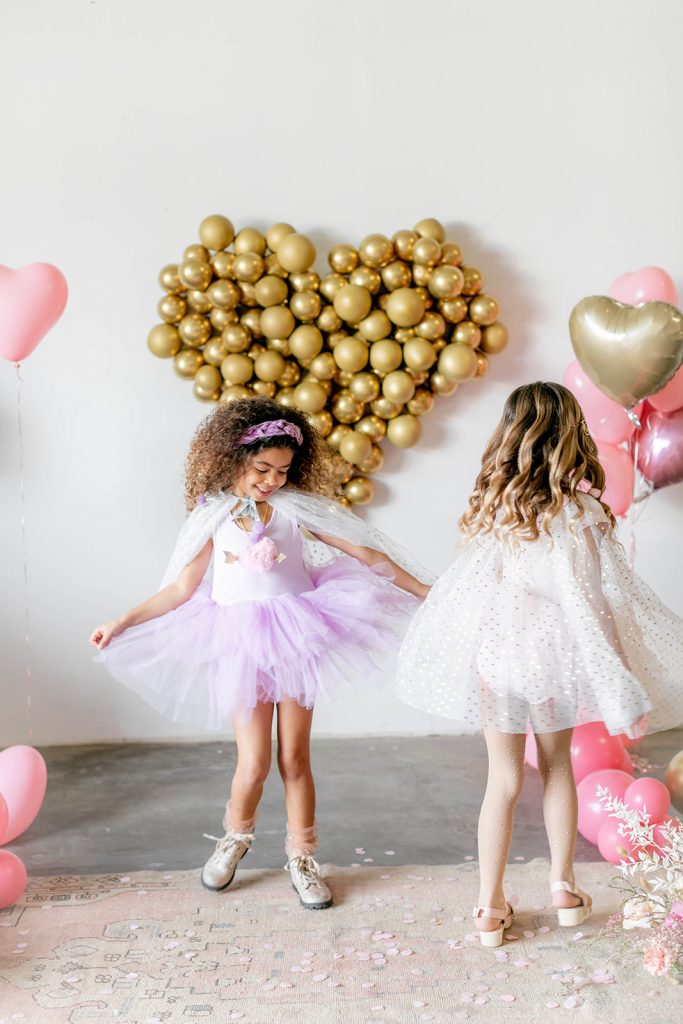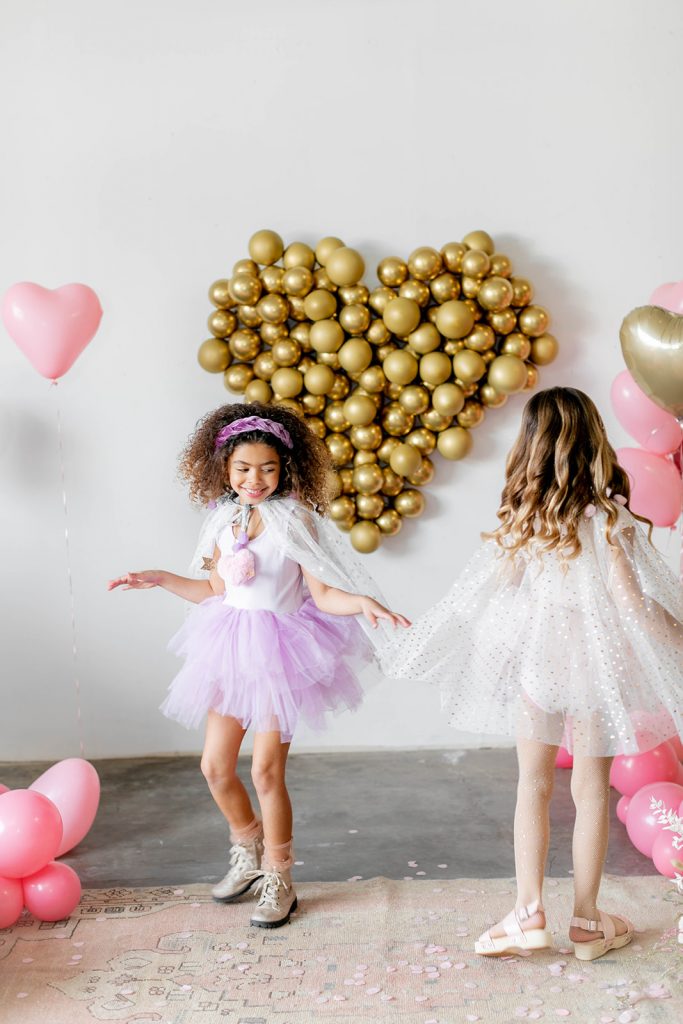 ADORABLE!!!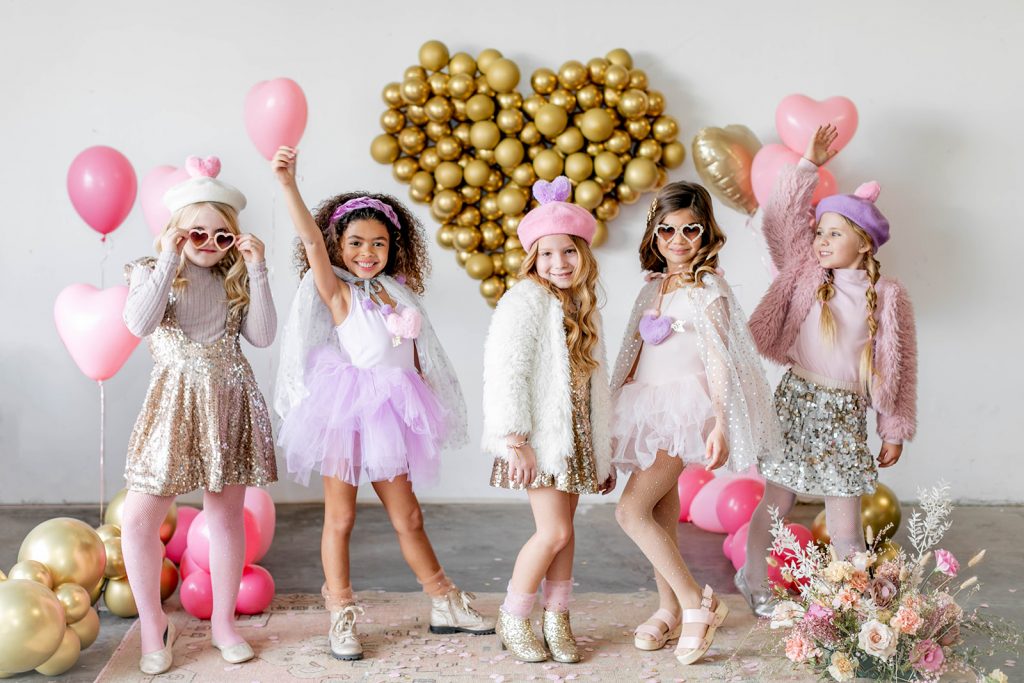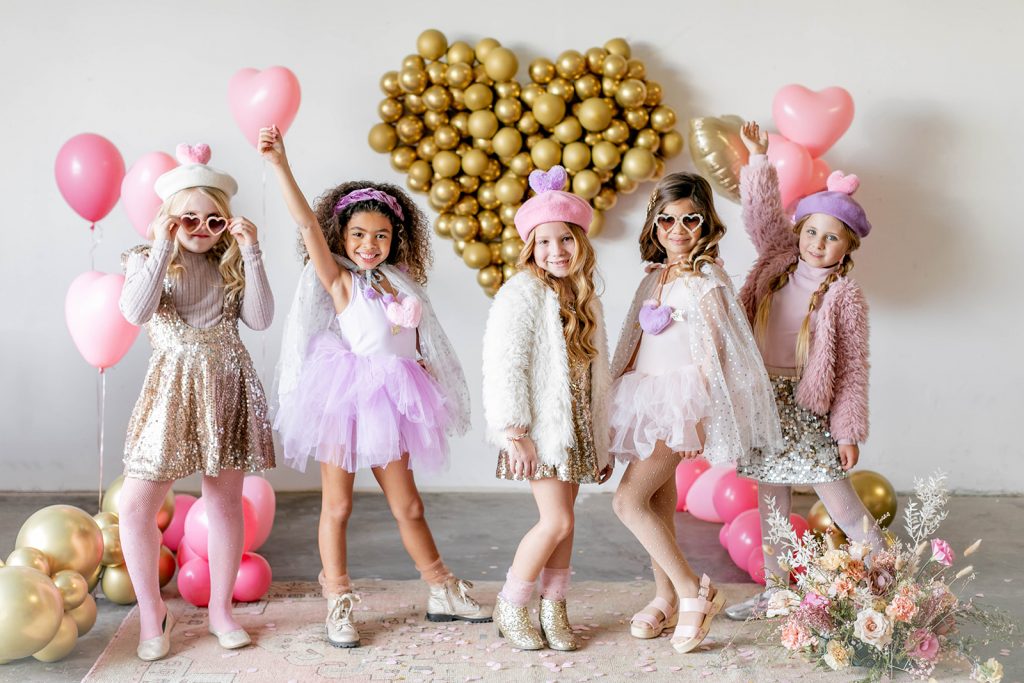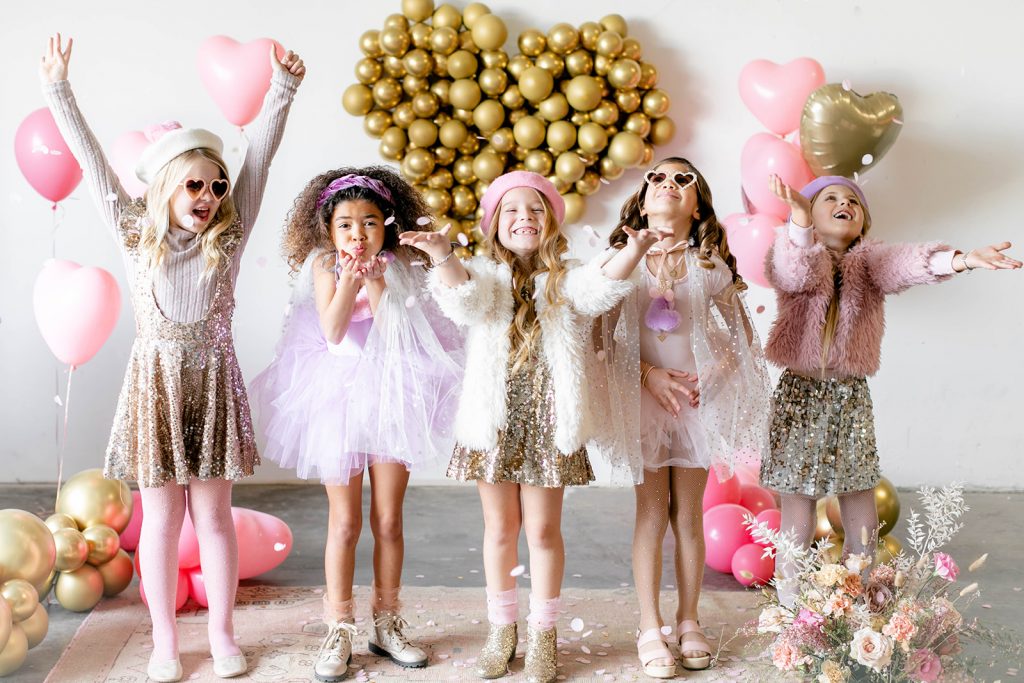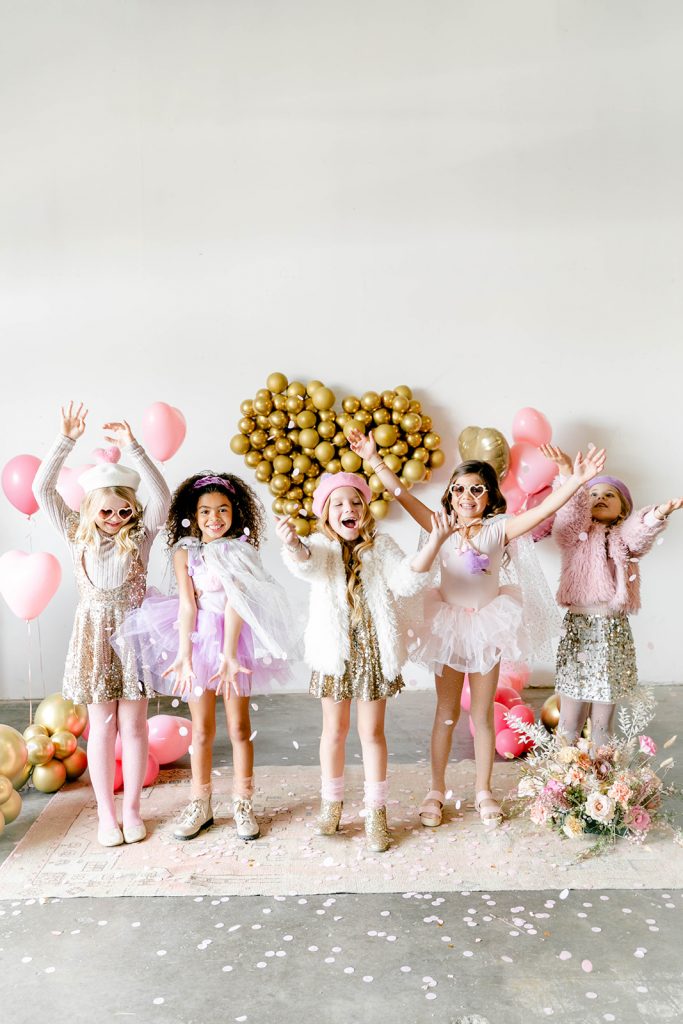 Onto desserts!!!  Sugar Crush Sweets does it again!  She created so much pretty, from the cake to the adorable gold-flecked lollipops!  You've gotta see these delicate pretty desserts to believe them!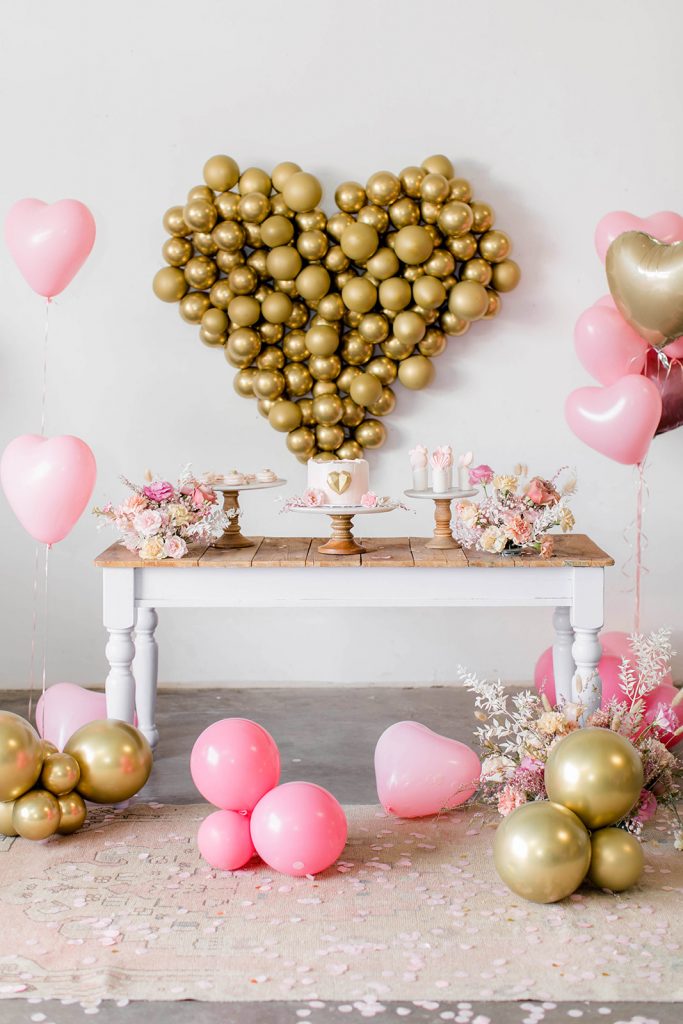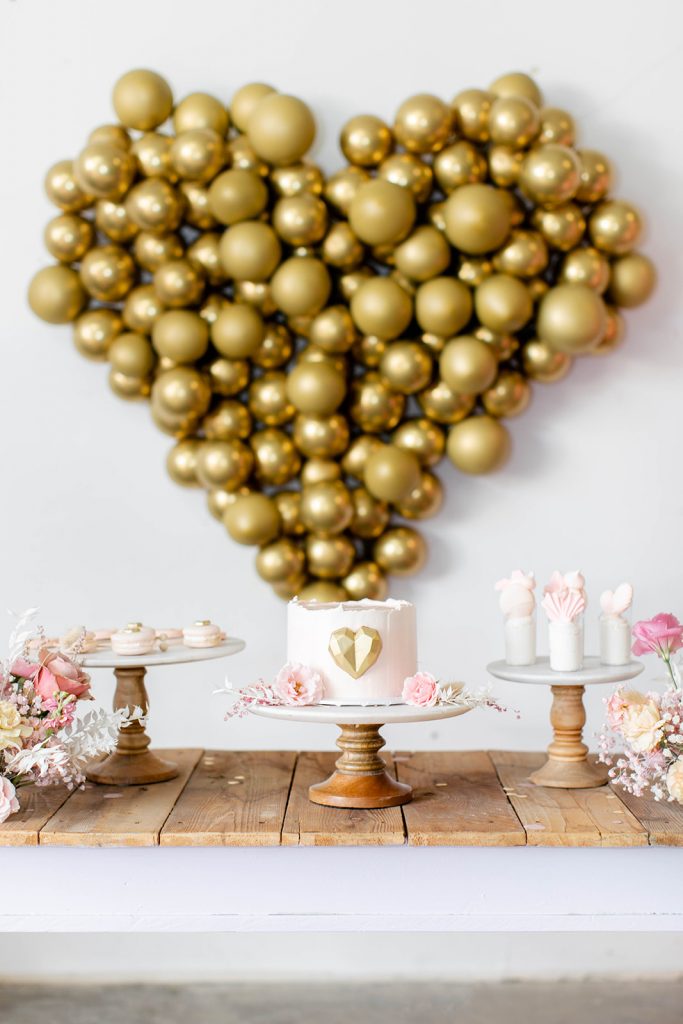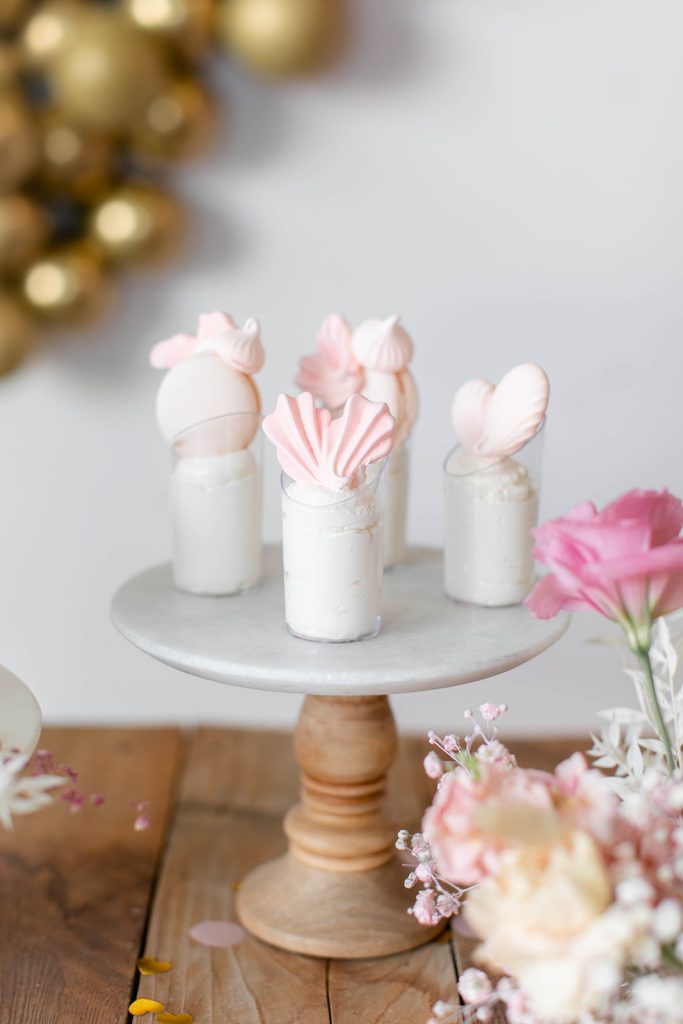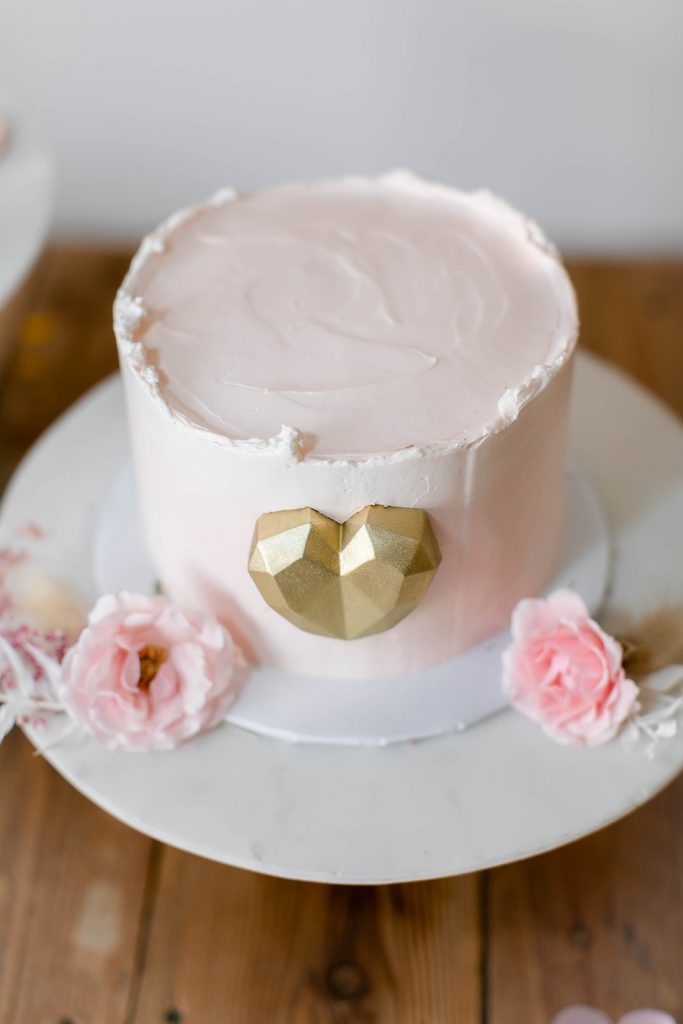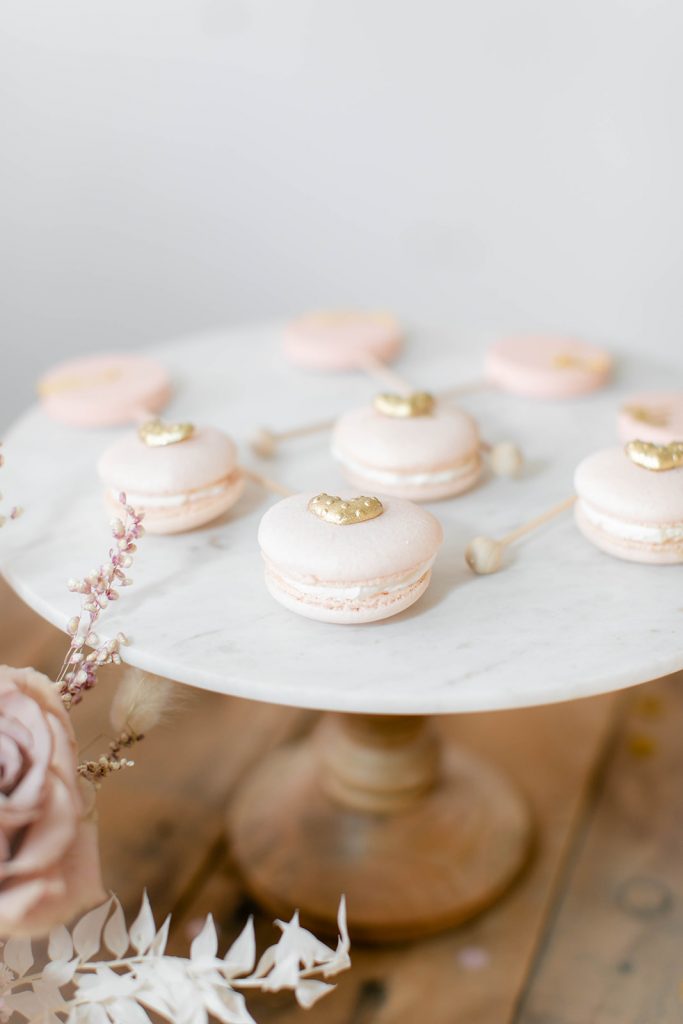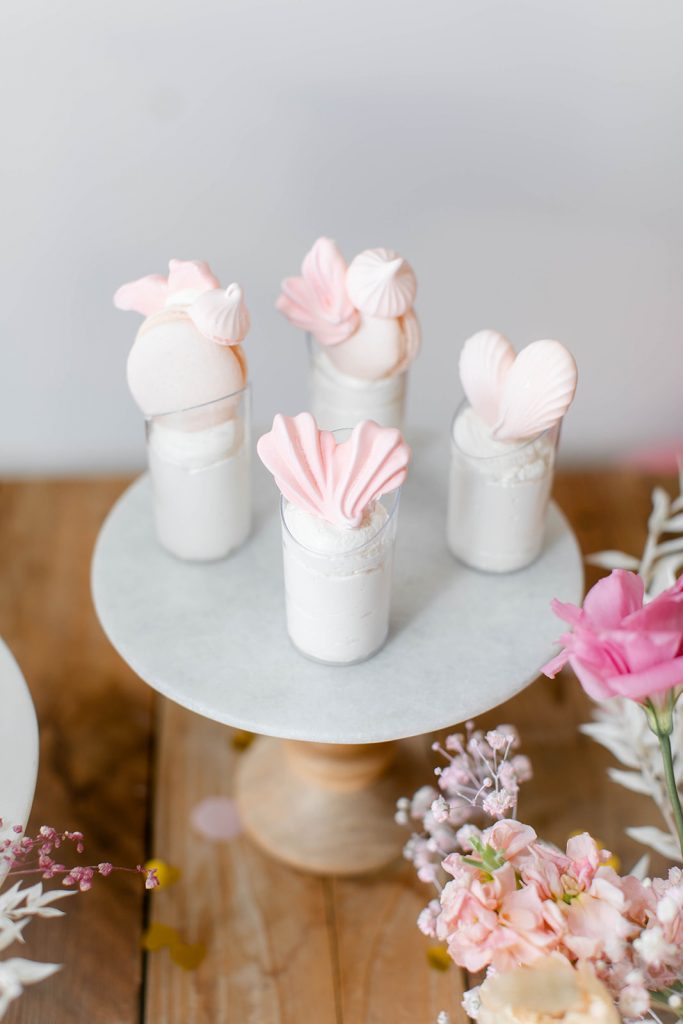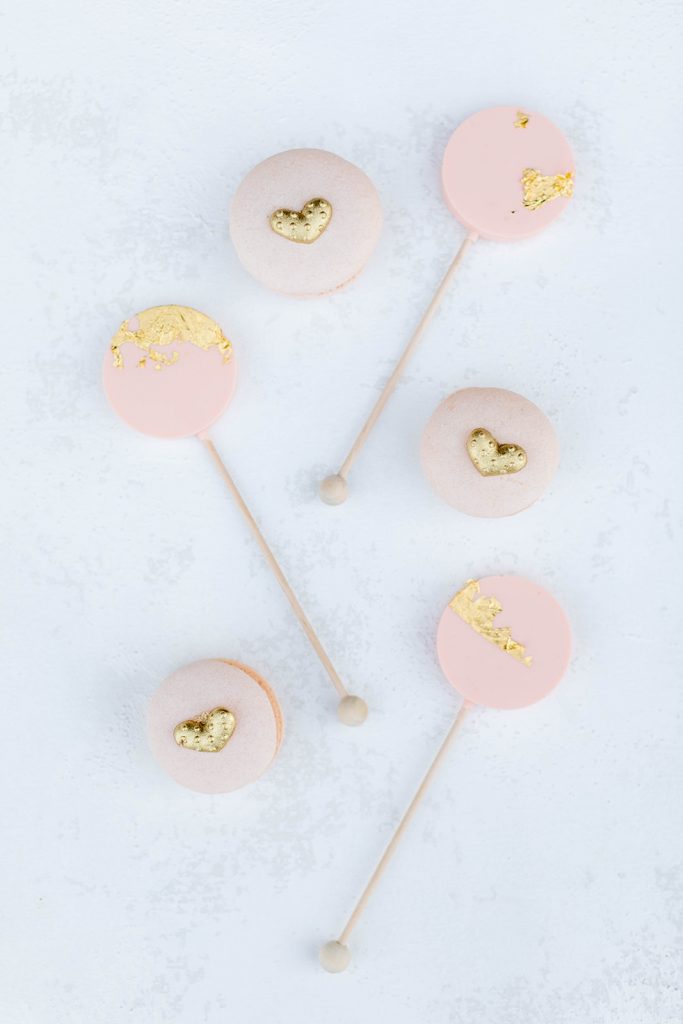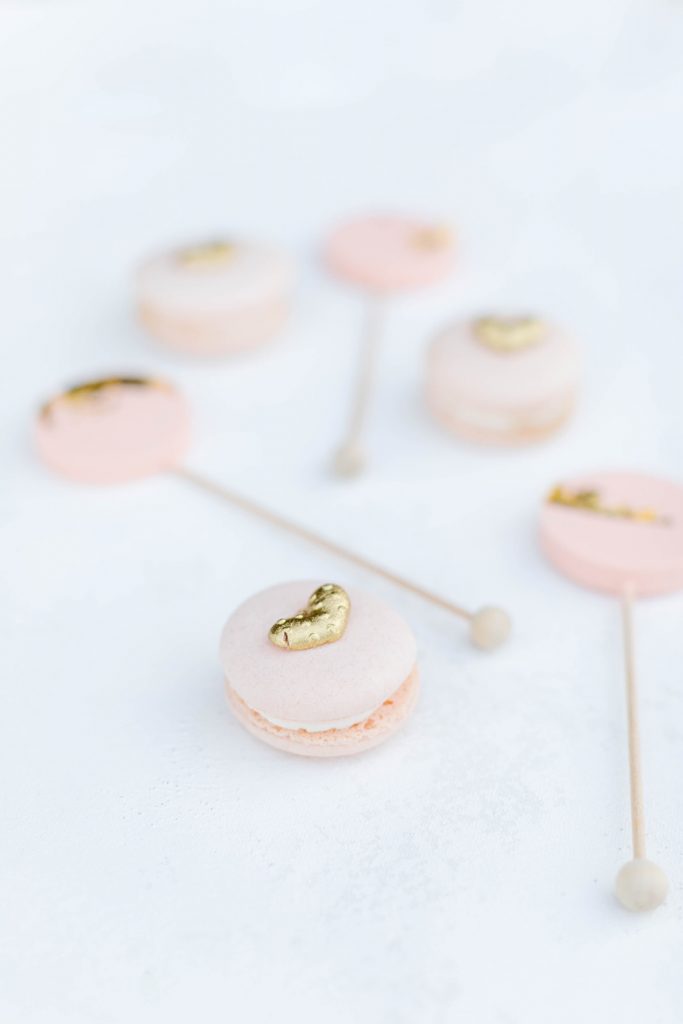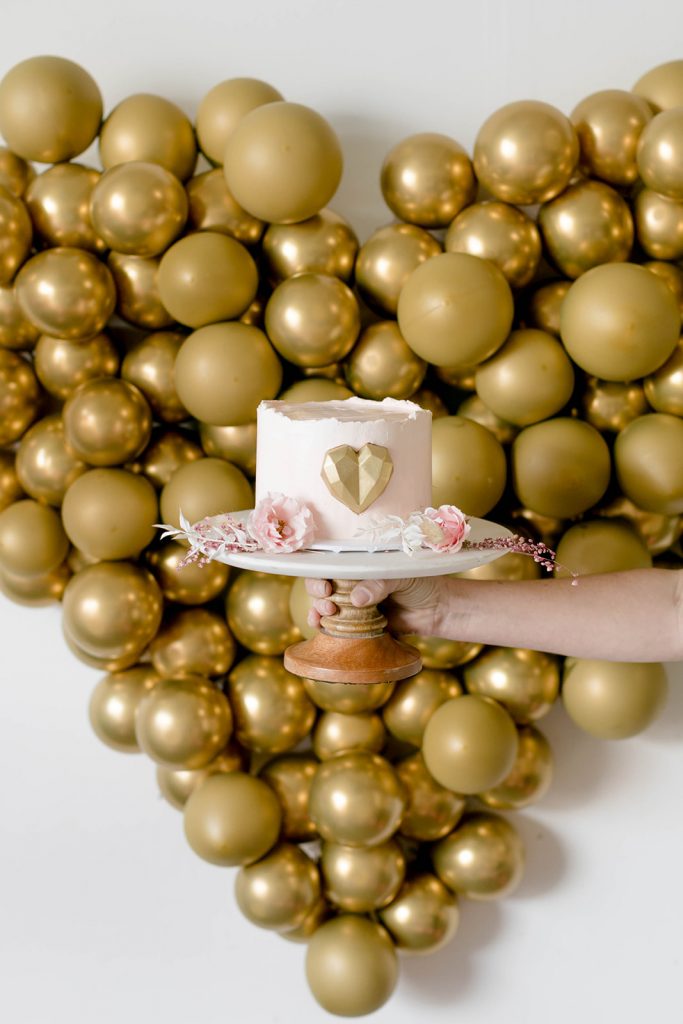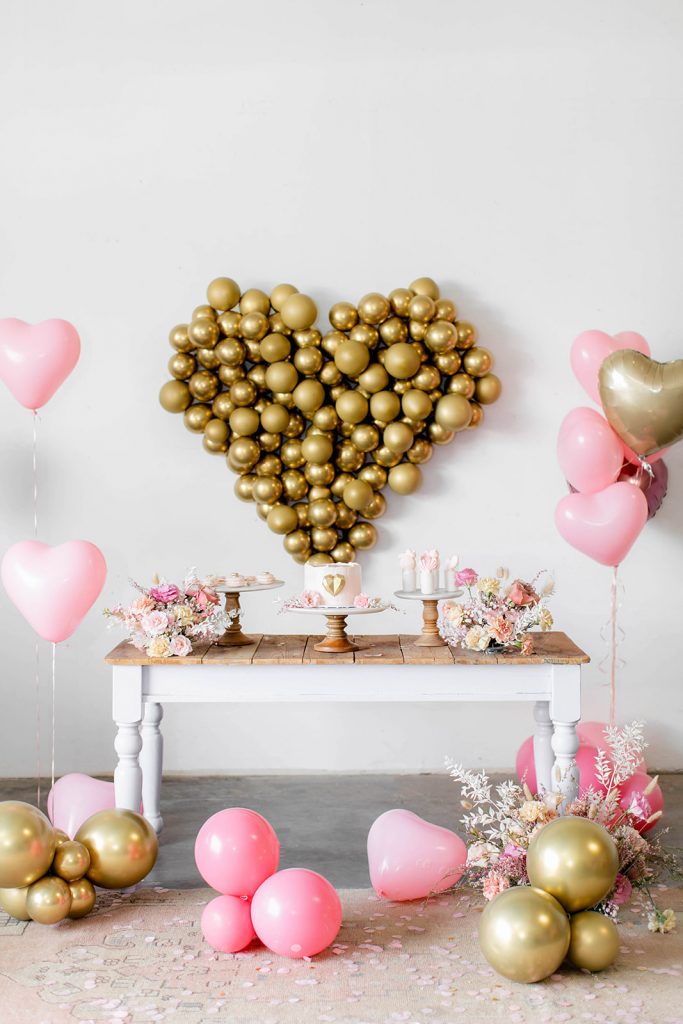 The girls were big fans!!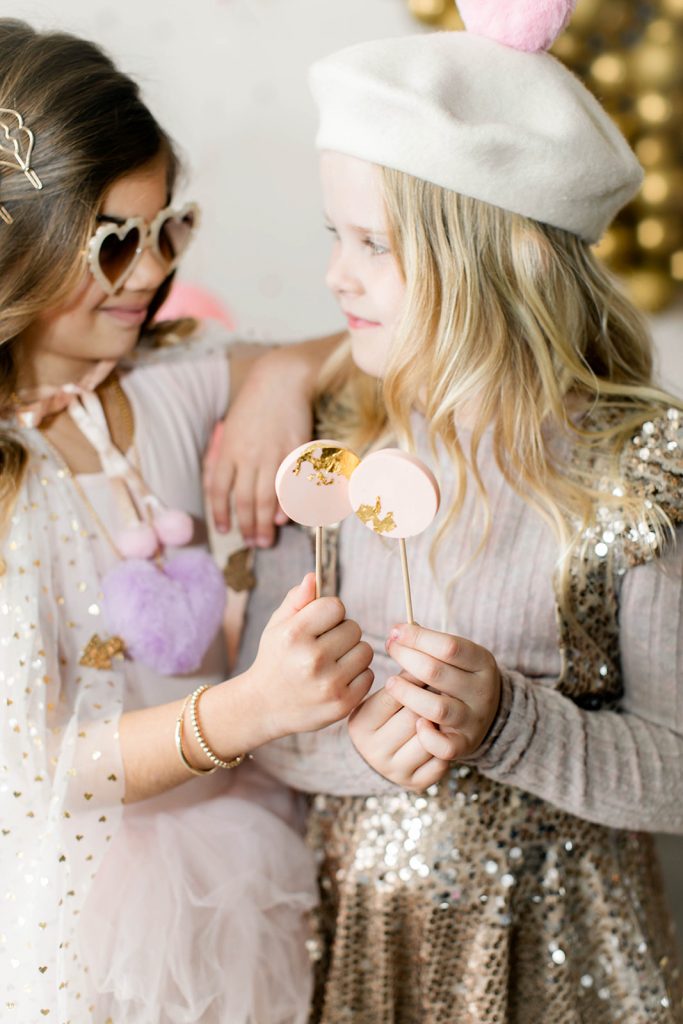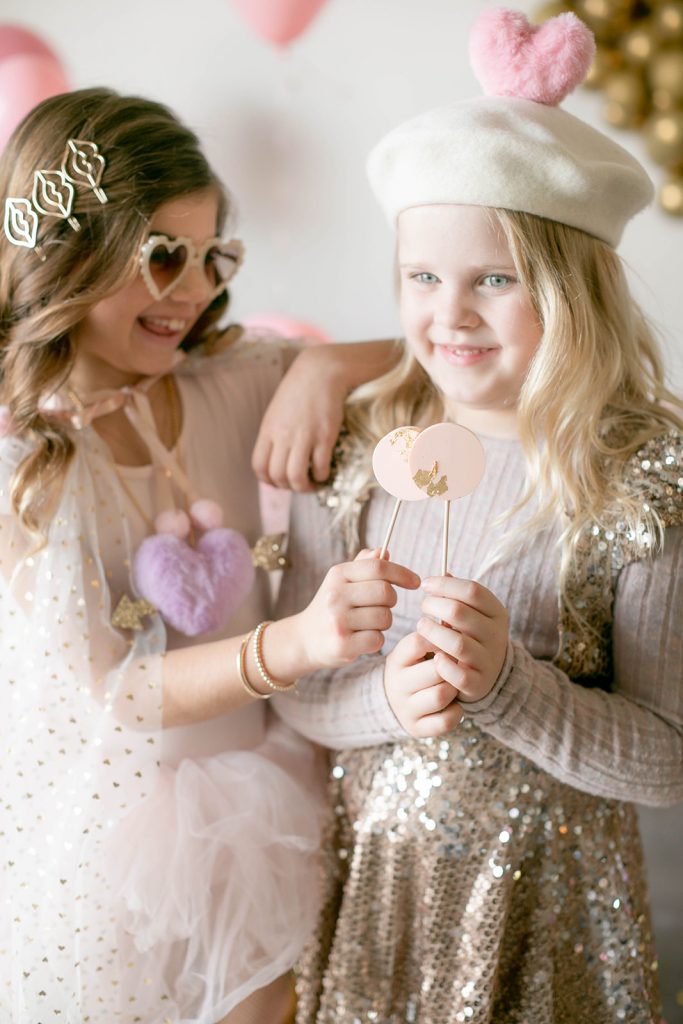 Time to get their Jolly Sheep treats!!!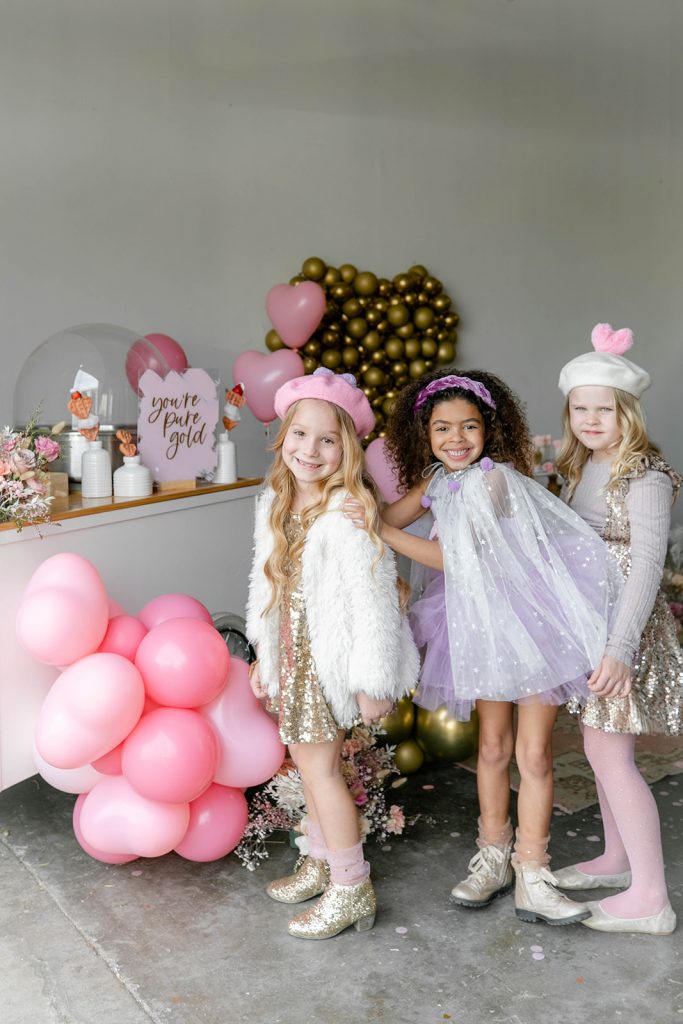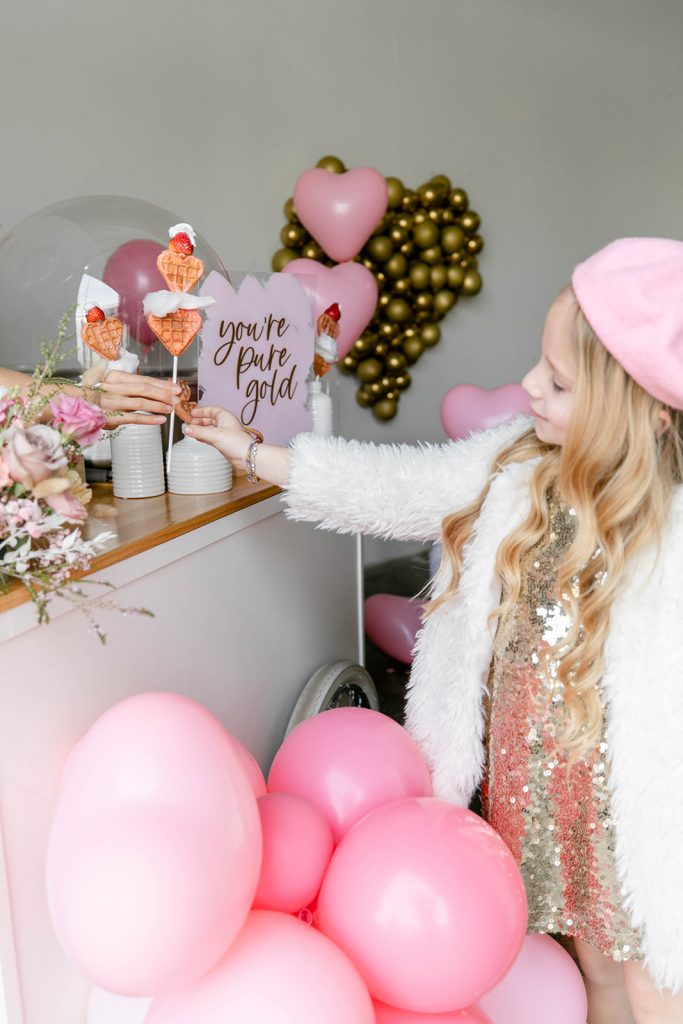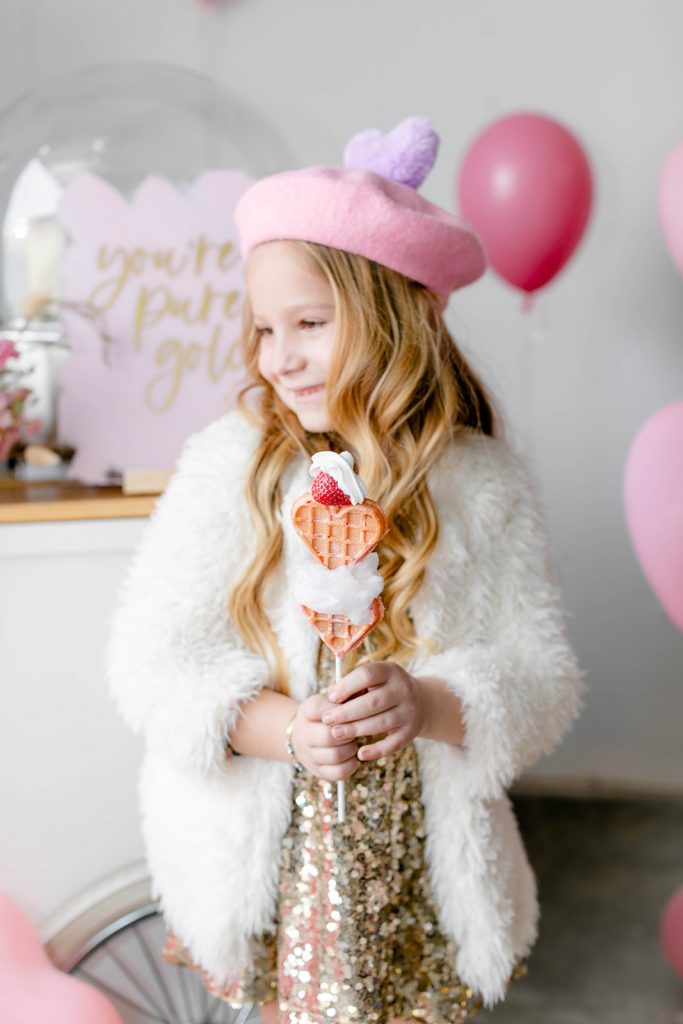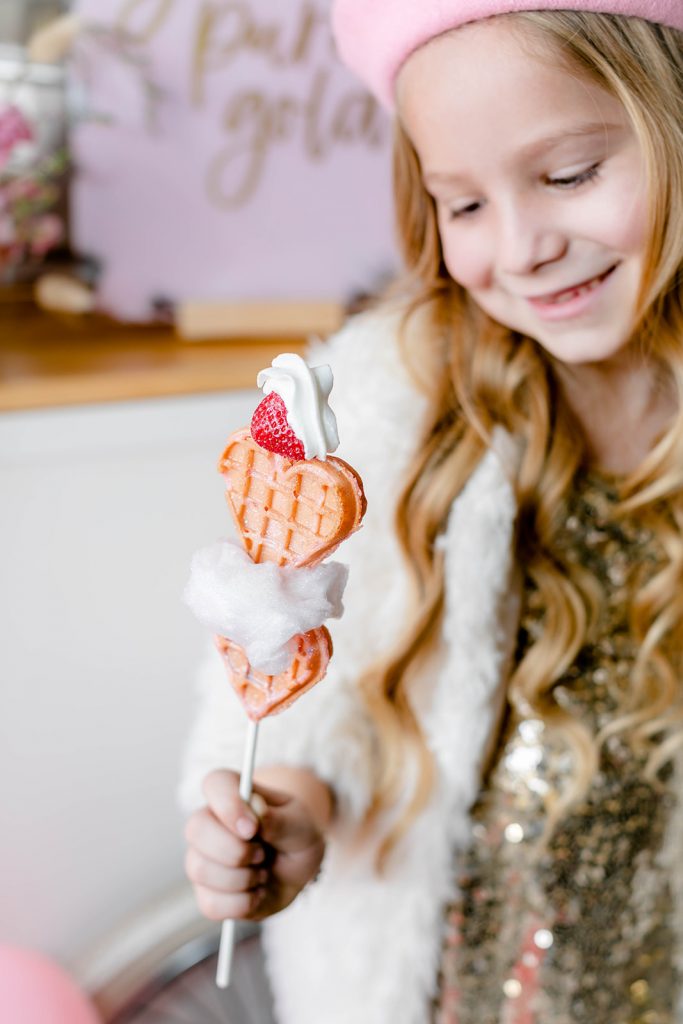 Yum!!!  Smiles all around!!!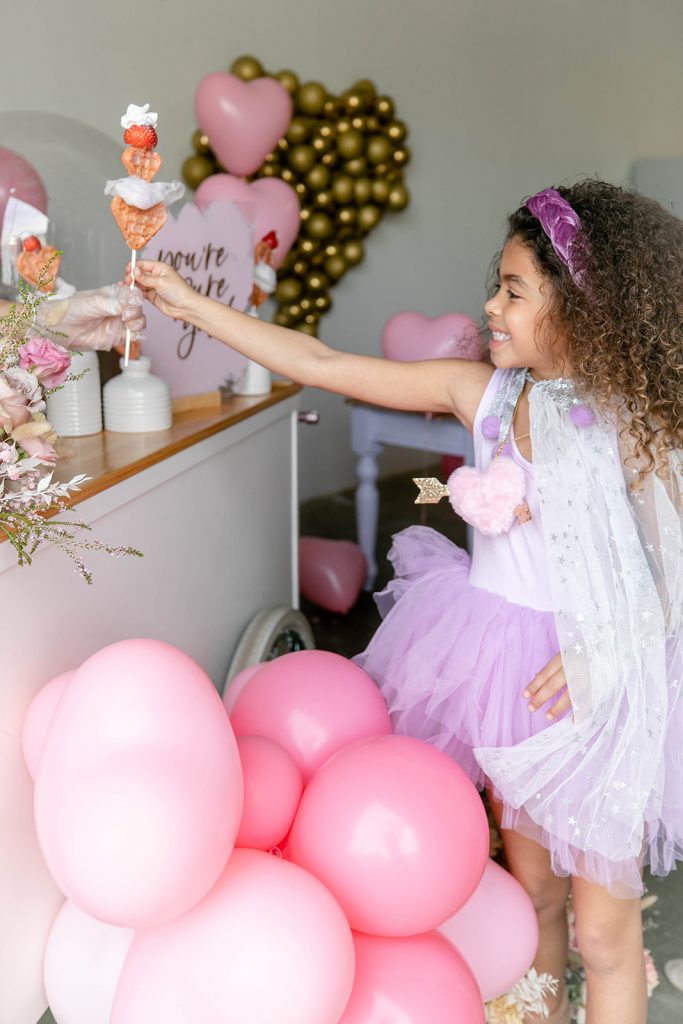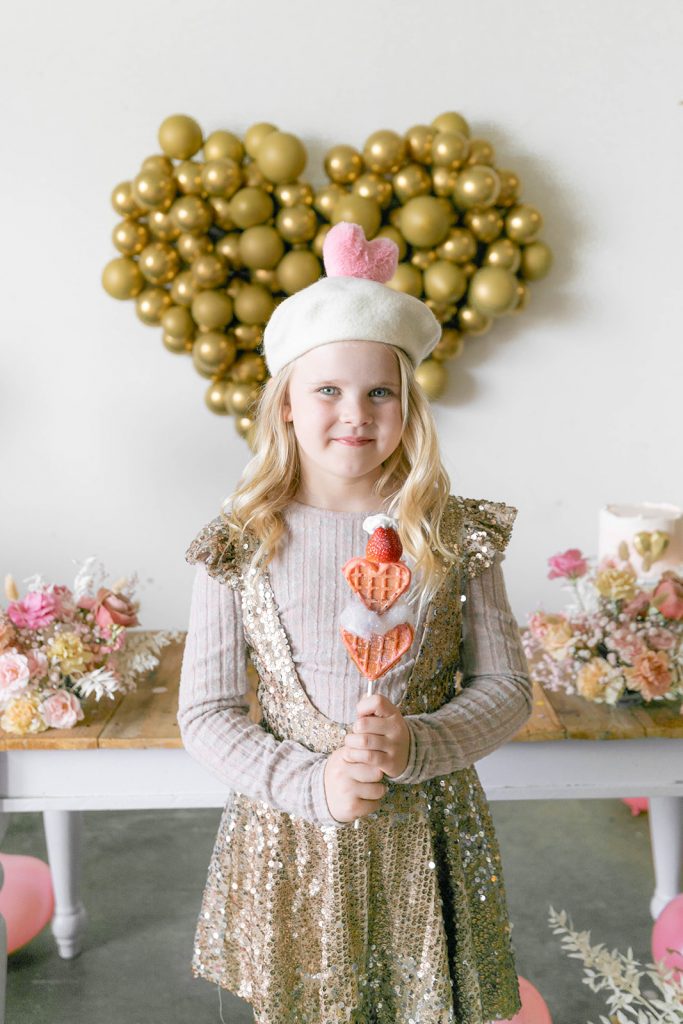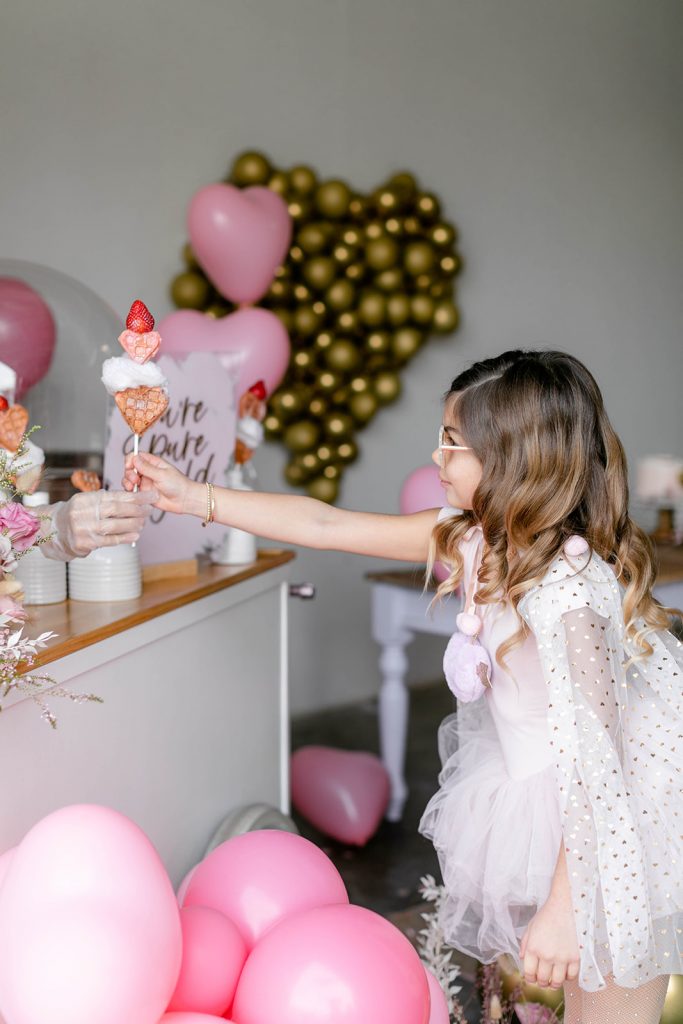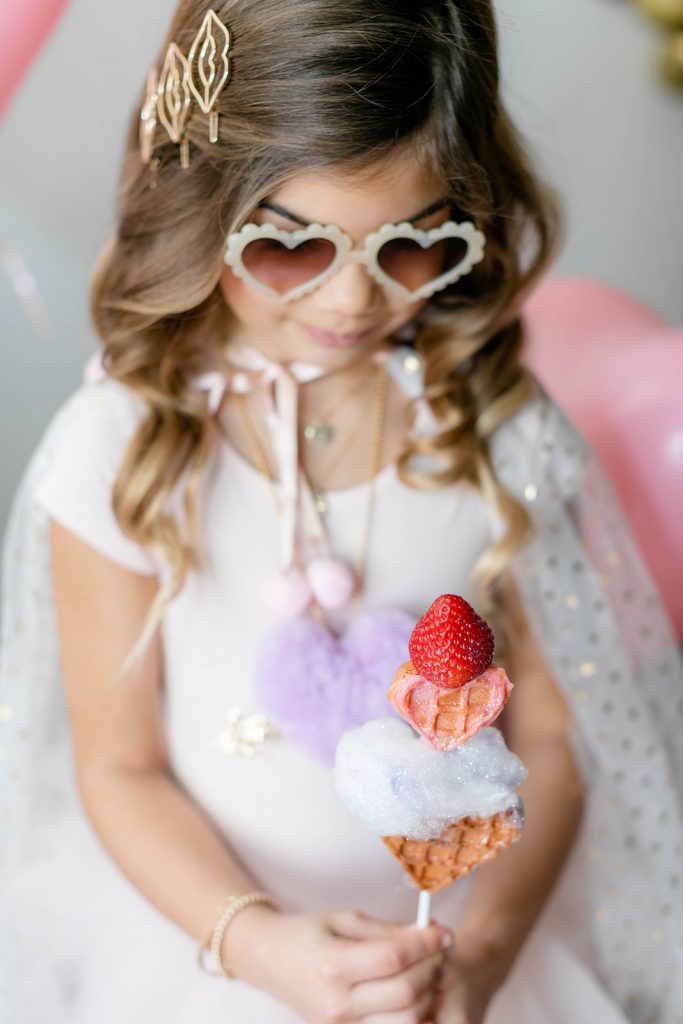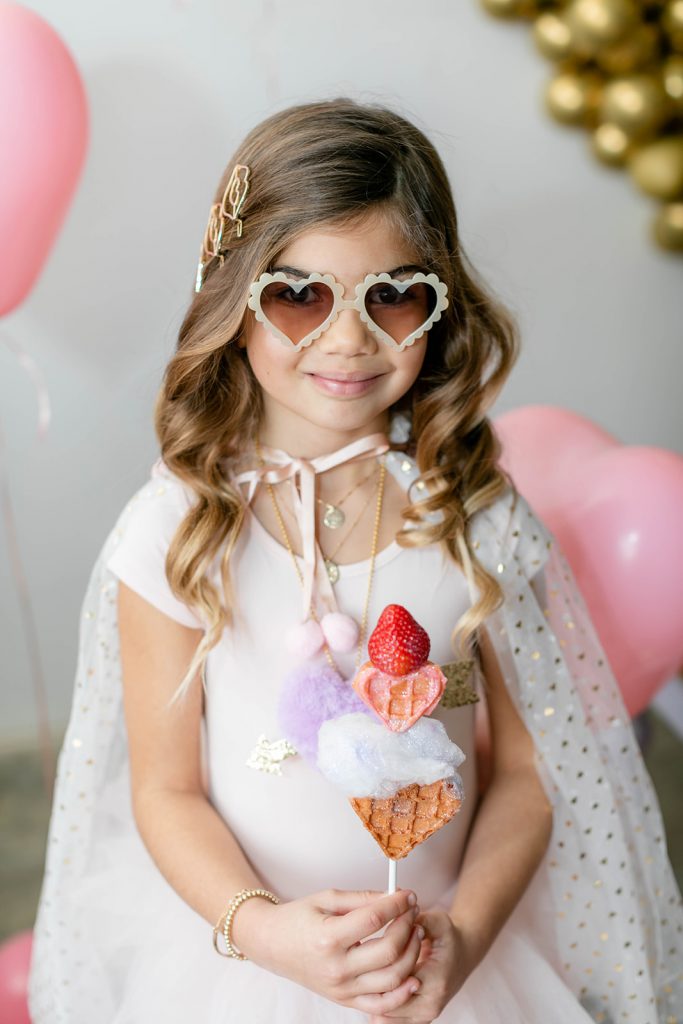 And that's a wrap!  So darn sweet, right?!  Love this party and love these cute girls!!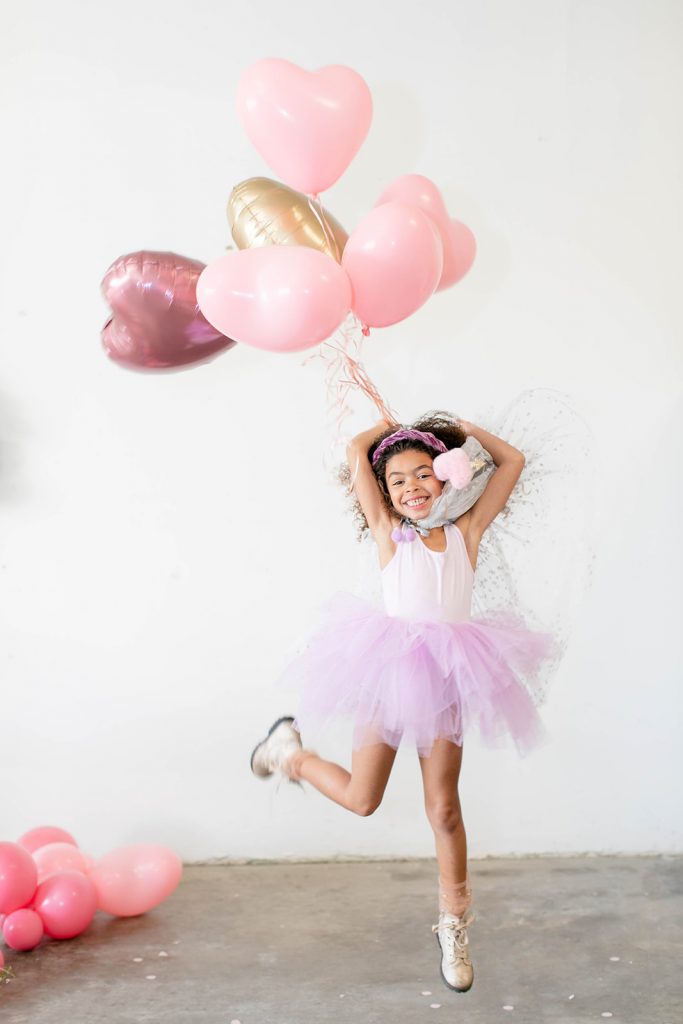 Shop this awesome party below!!

Lots more fun to come this week!!
xx
Jacquelyn