I'm so excited to share this Valentine's Day-themed rosé to drink with you today! You already know how obsessed we are over here with Arlo's cookies. We have gushed over her heart, Halloween themed, and now these pretty heart cocktail cookies. Yes! You heard me, cocktail cookies! Luna is always up for new fun ideas, and I knew she would create something so amazing when I mentioned cocktail cookies. What's better than rosé and cookies?!

A couple of weeks ago, we asked our readers what they would like to see! We heard you, and this cocktail is a great way to take something as simple as rosé and create one pretty cocktail! Sometimes, all you need is to add some details like flowers, pretty glassware, and like here cocktail cookies! I'm not sure if you can even find cocktail cookies as I literally made it up while talking to Luna, but what I can tell you is it's the fun new thing, and I'm obsessed with it. You can do these for any fun themed parties, showers, holidays; you name it! So hit up Luna from Arlo's cookies for these fun guys!
Add more sparkle to your cocktail by using One Hope Wine's Pink Glitter sparkling wine. Not only are they are favorite to use, but the bottles are pretty. They are pretty much are a decor piece.

This fun combo of rosé and cookies is a great idea for gifting your galantine this year.

Photos by Dayna Studios
---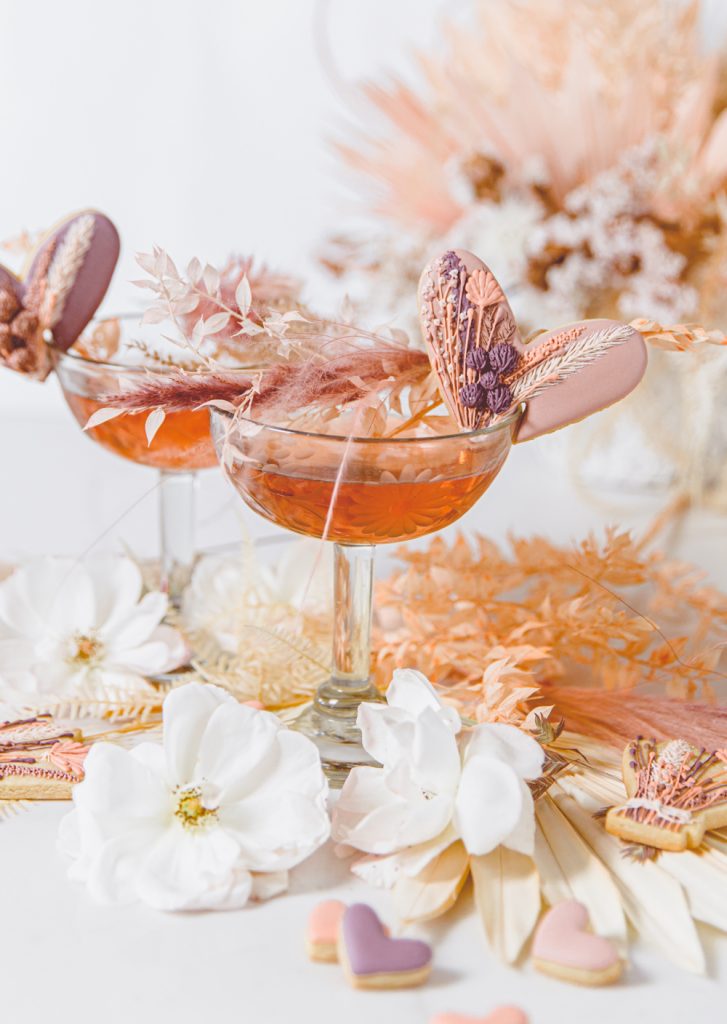 ---
ROSE + COOKIES
serves: 2 glasses
W H A T   Y A   N E E D

Pretty Glassware
Rosé
Cocktail Cookies
---
I N S T R U C T I O N S
1st, you are going to need to contact Luna from Arlo's cookies for the custom cookies. Once, your cookies have arrived, fill your pretty glassware with your choice of sparkling wine. We love using rosé cause it's a pretty pink color, and we love us all the rosé. Then carefully slide your cocktail cookie on the side of the glassware. Garnish with some floral details, and you are all set!
---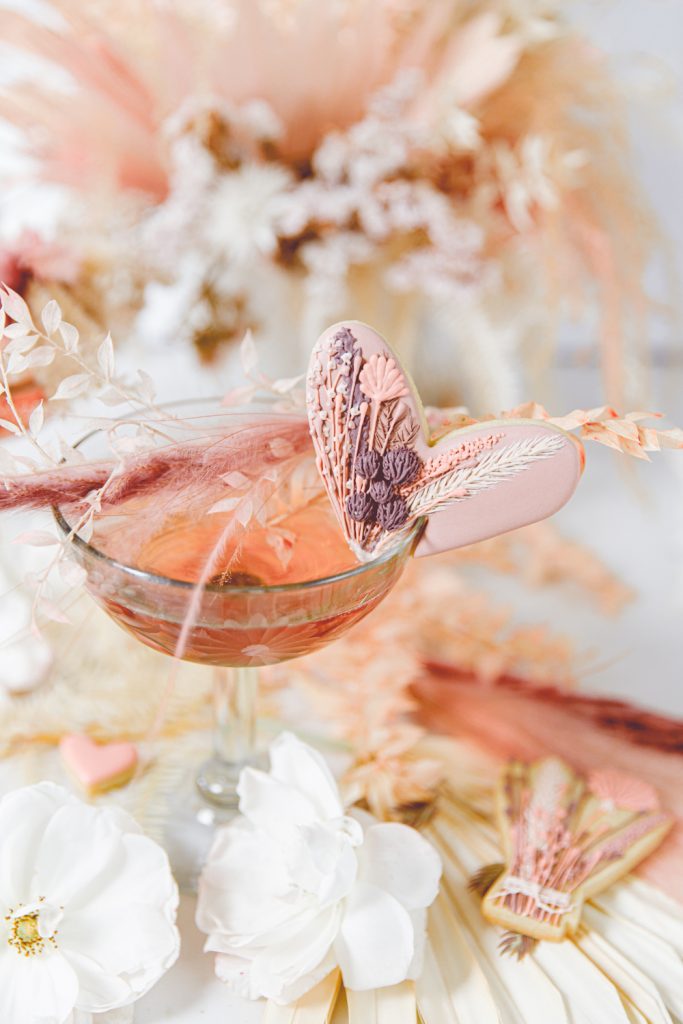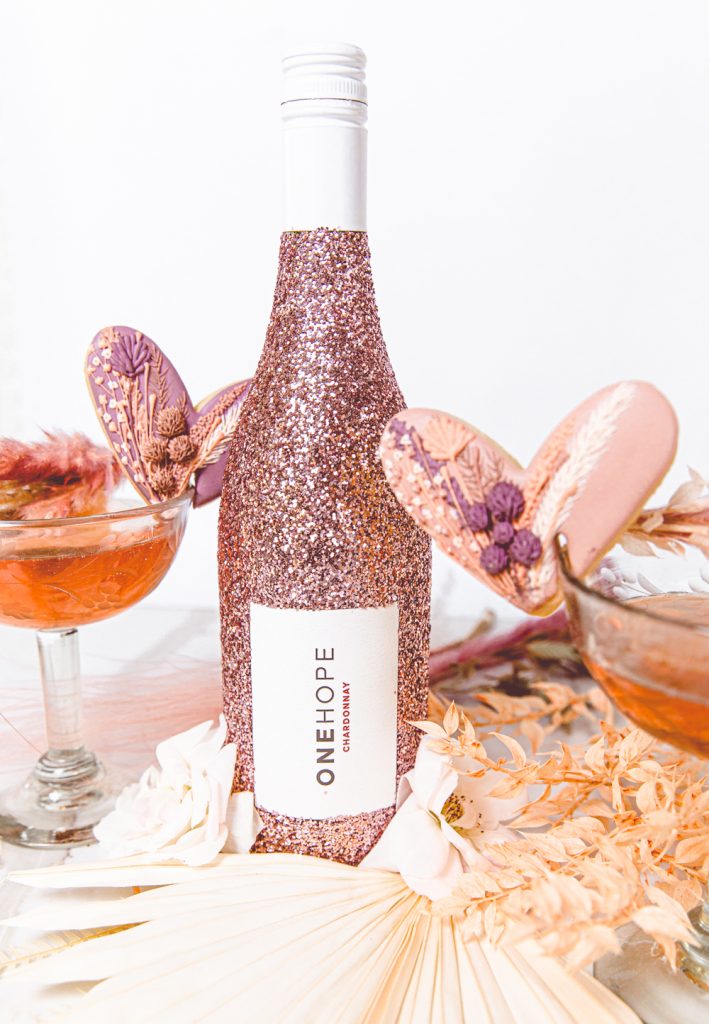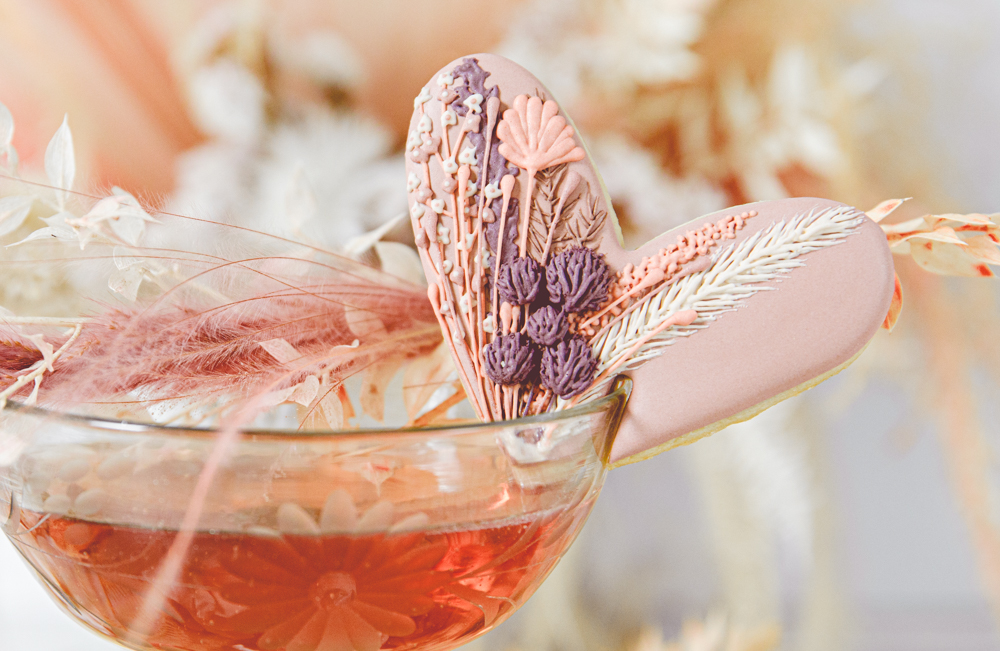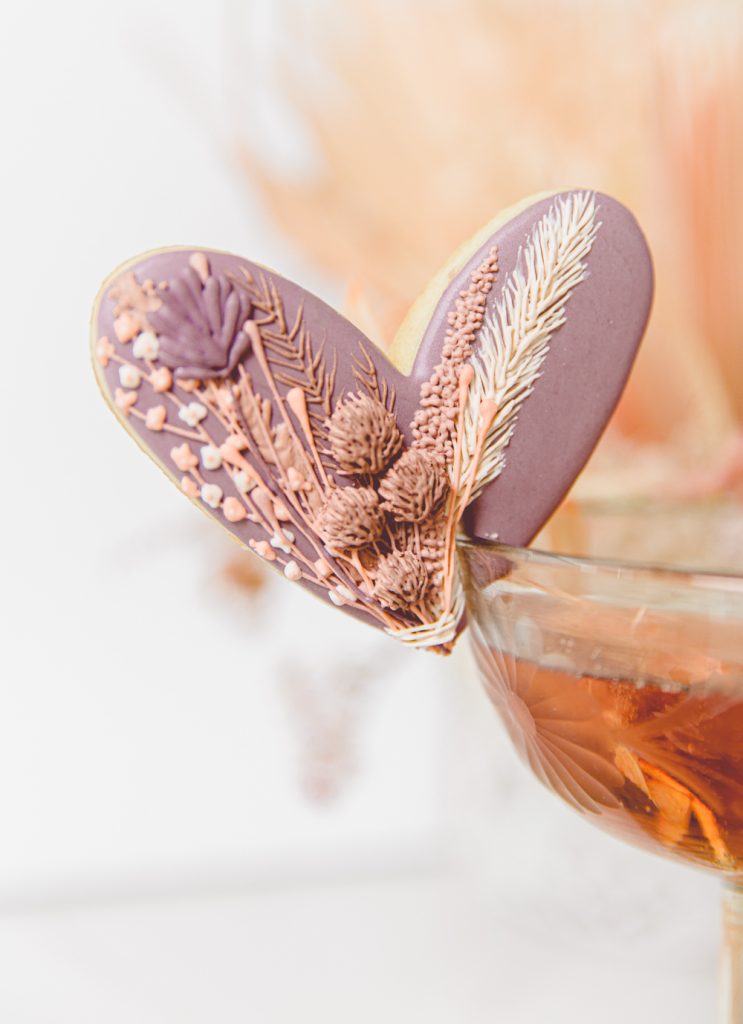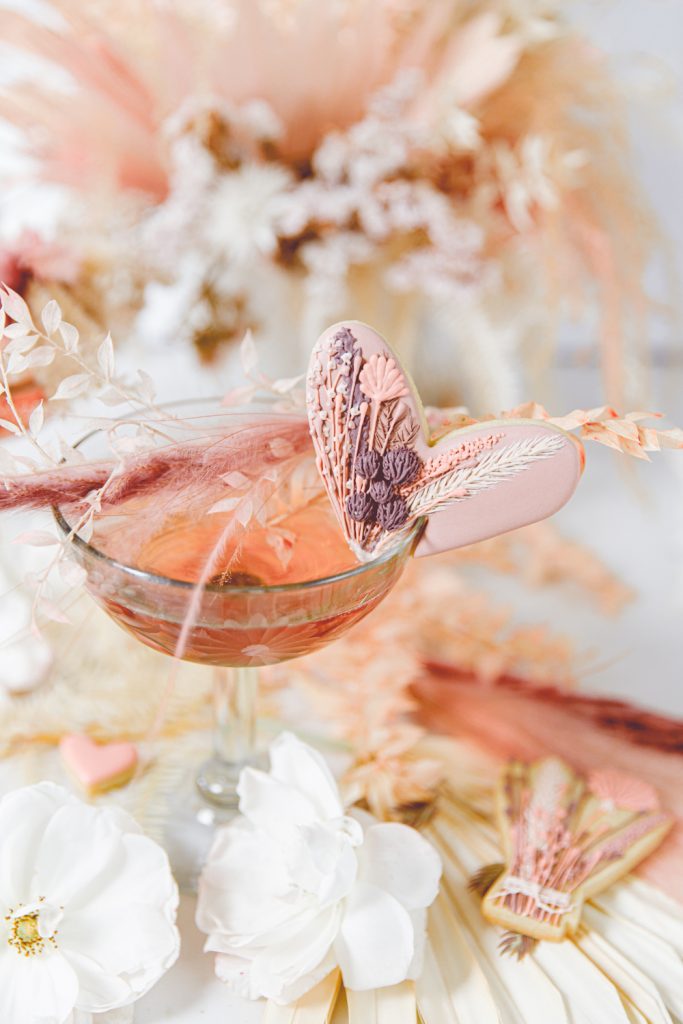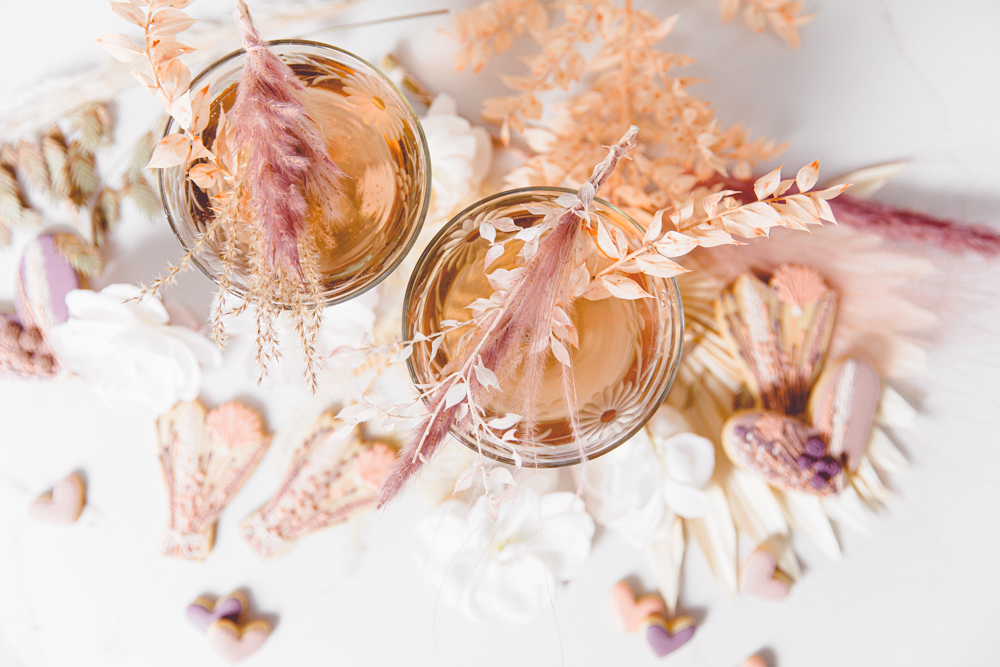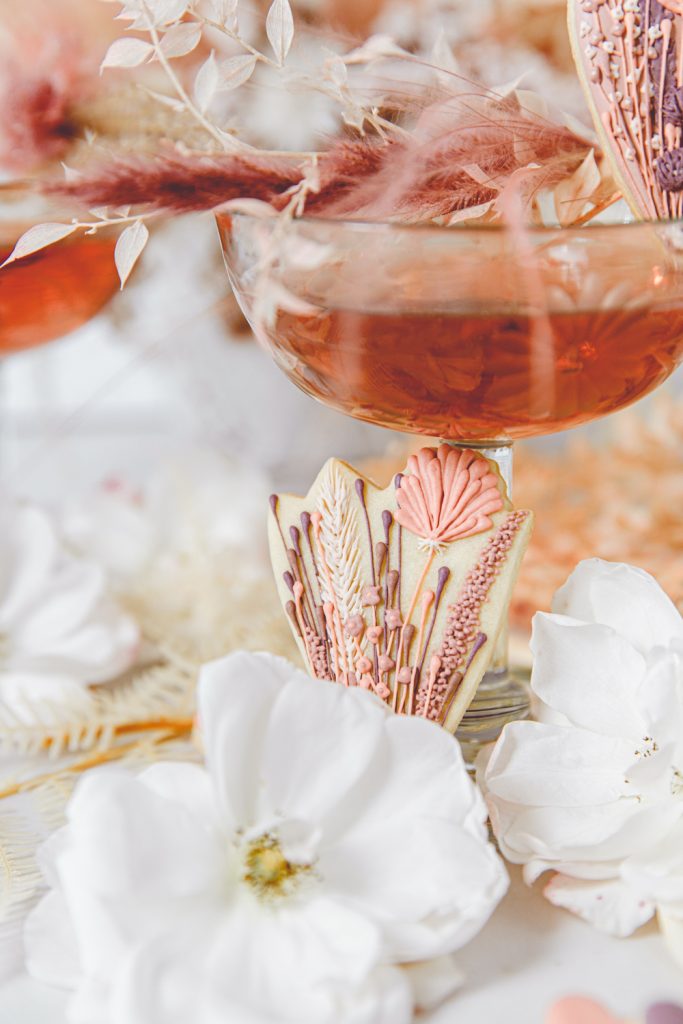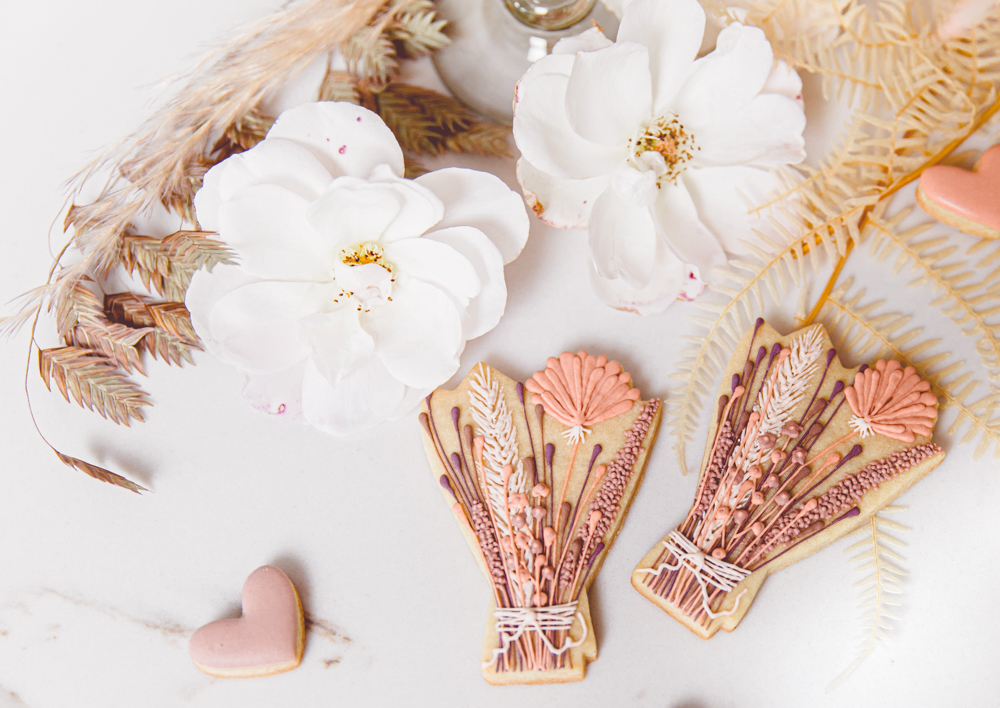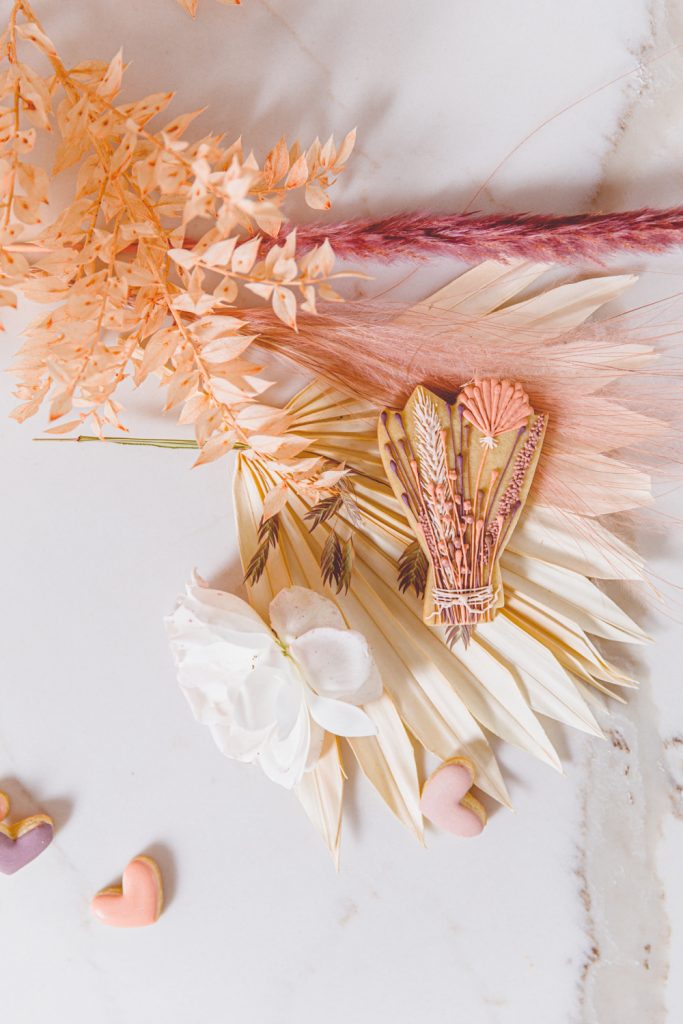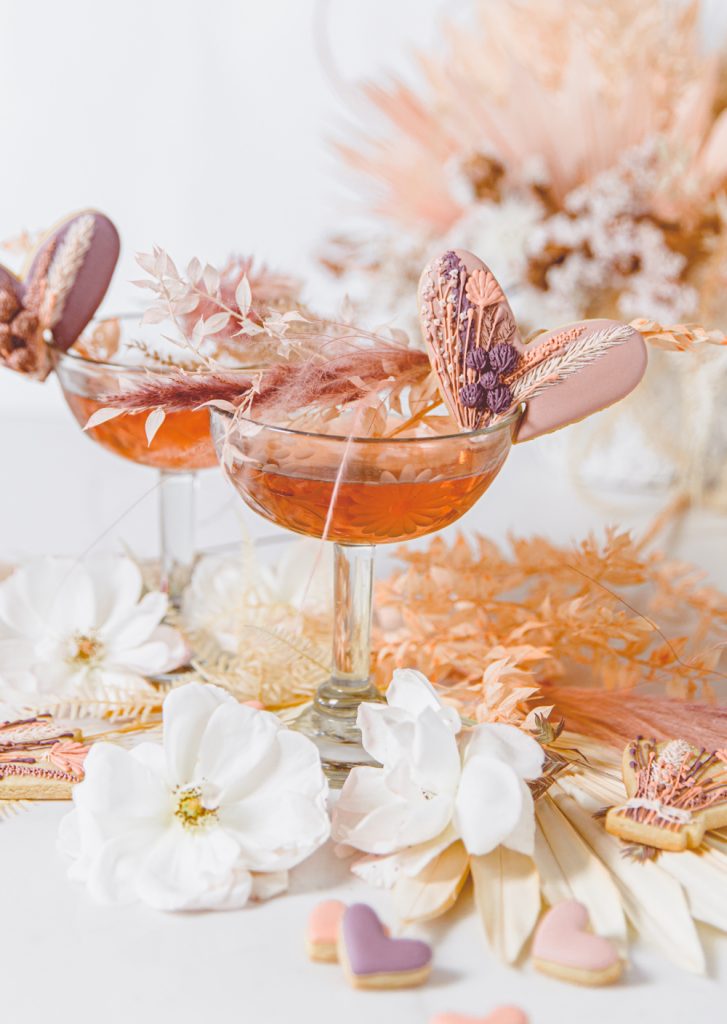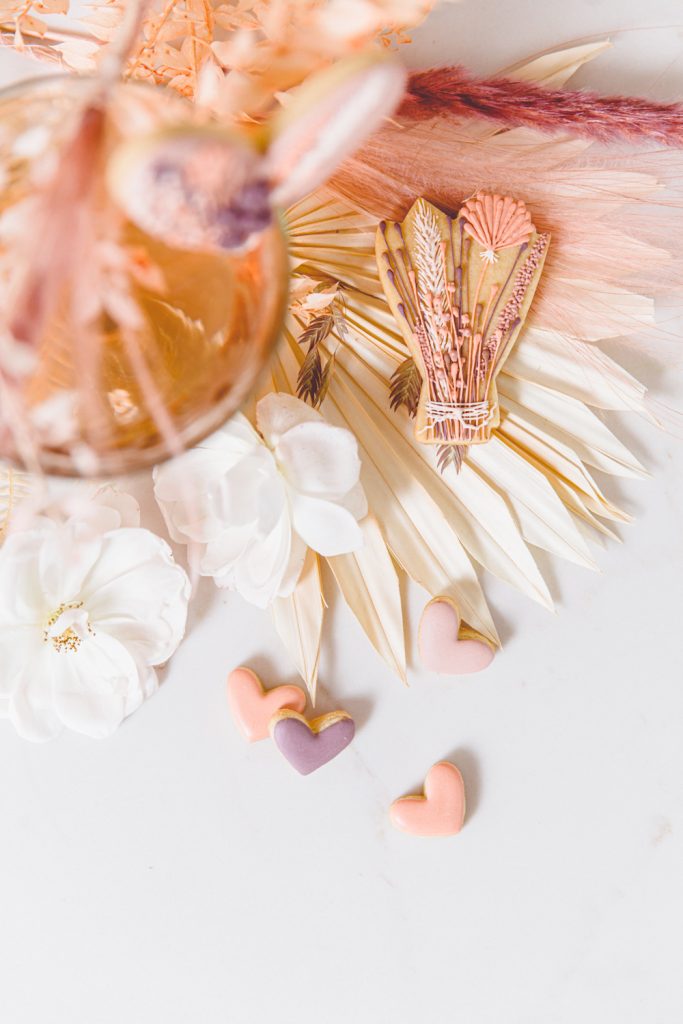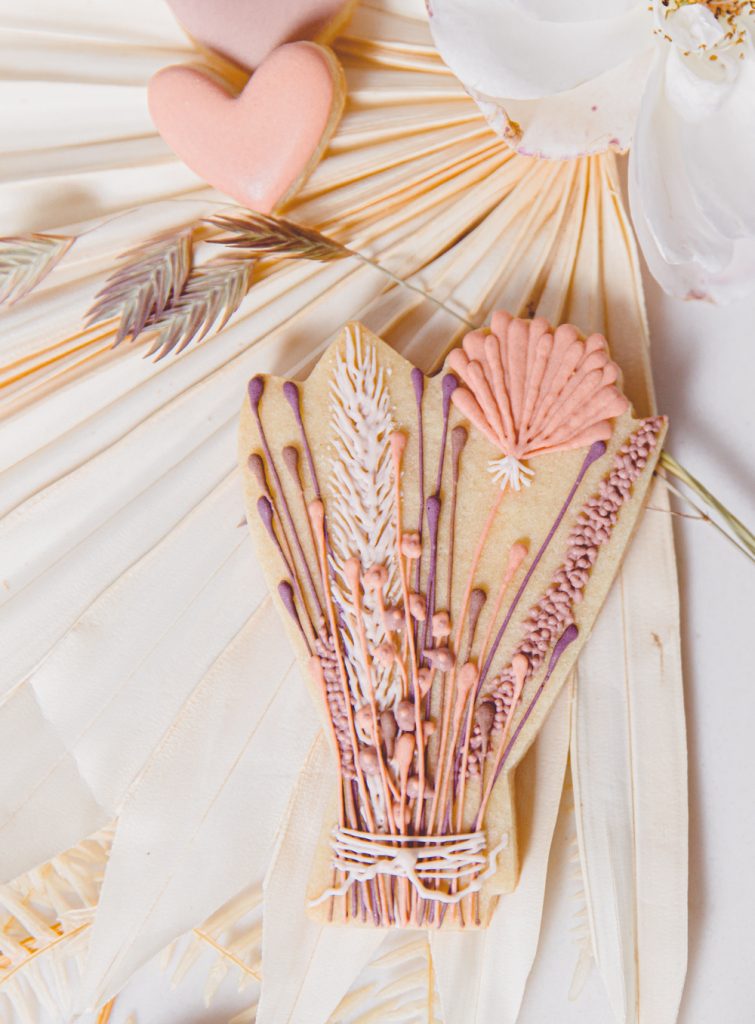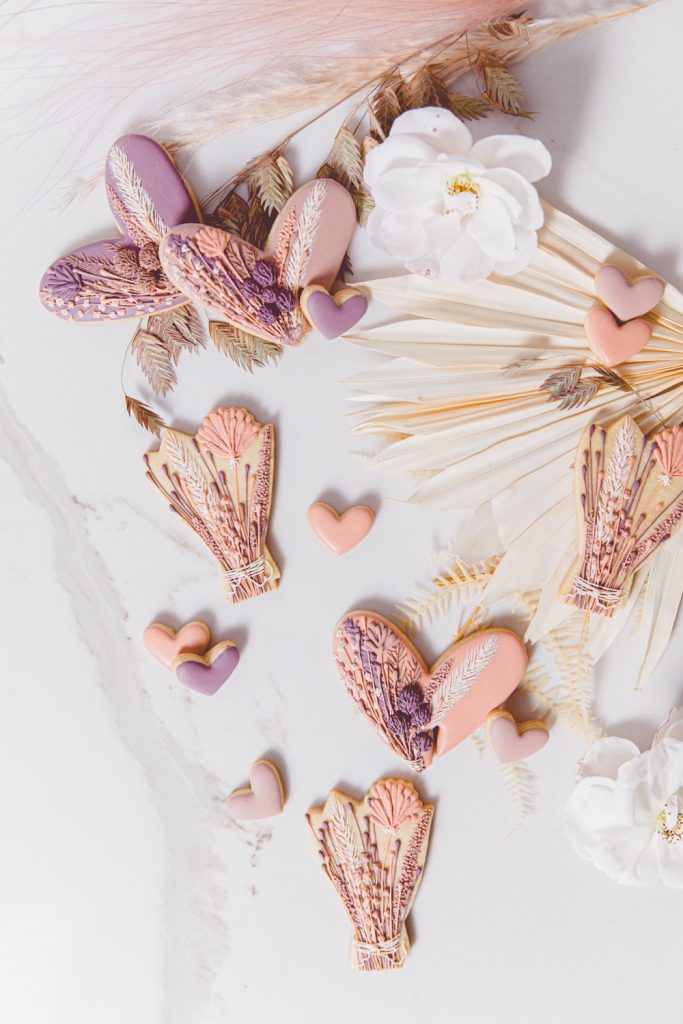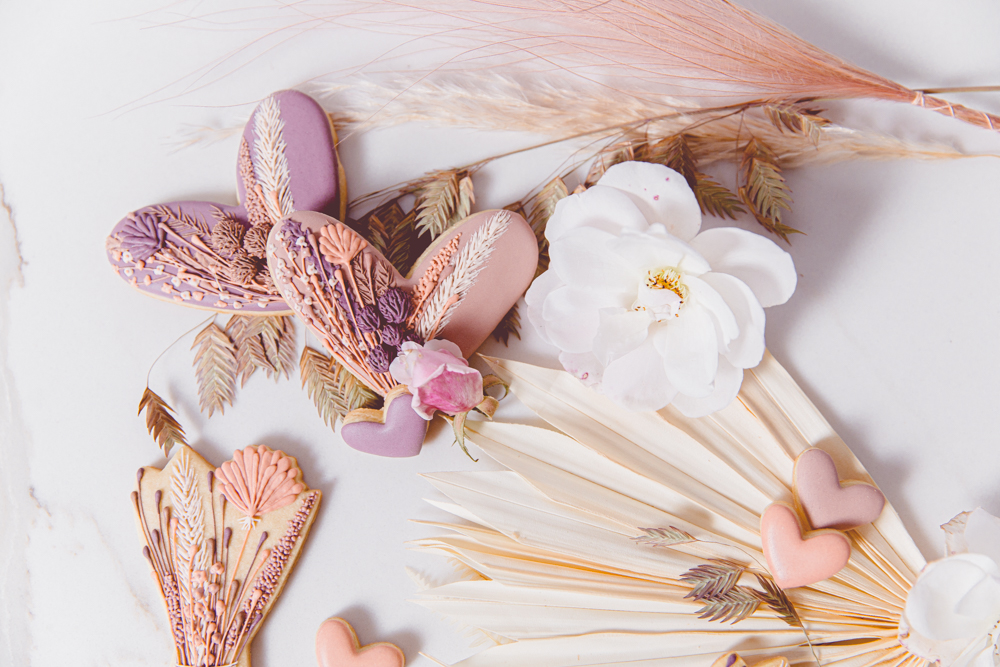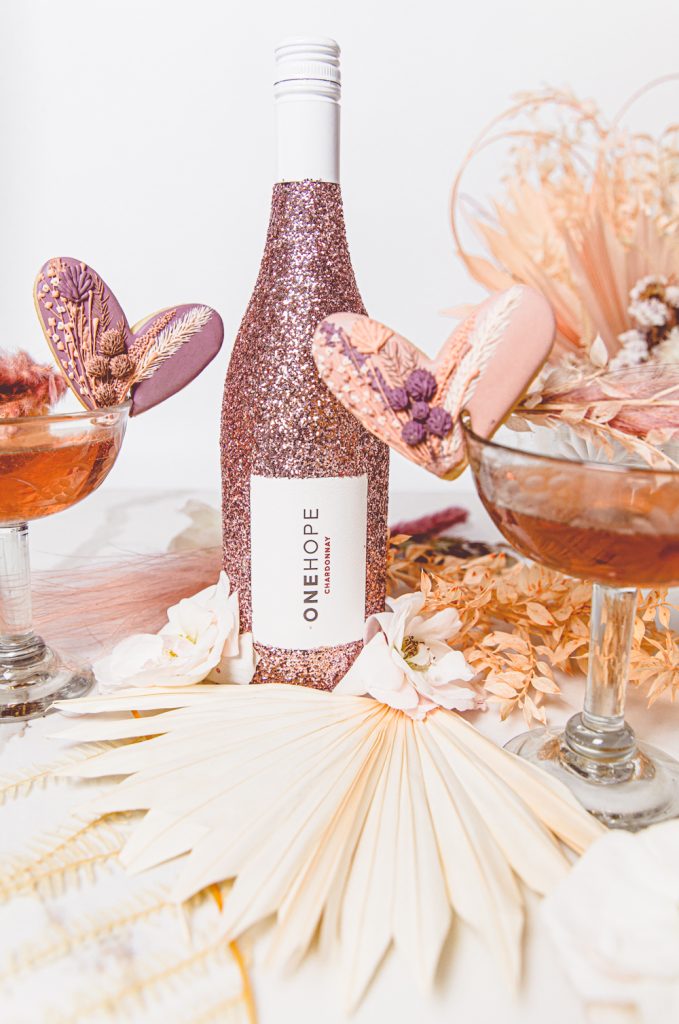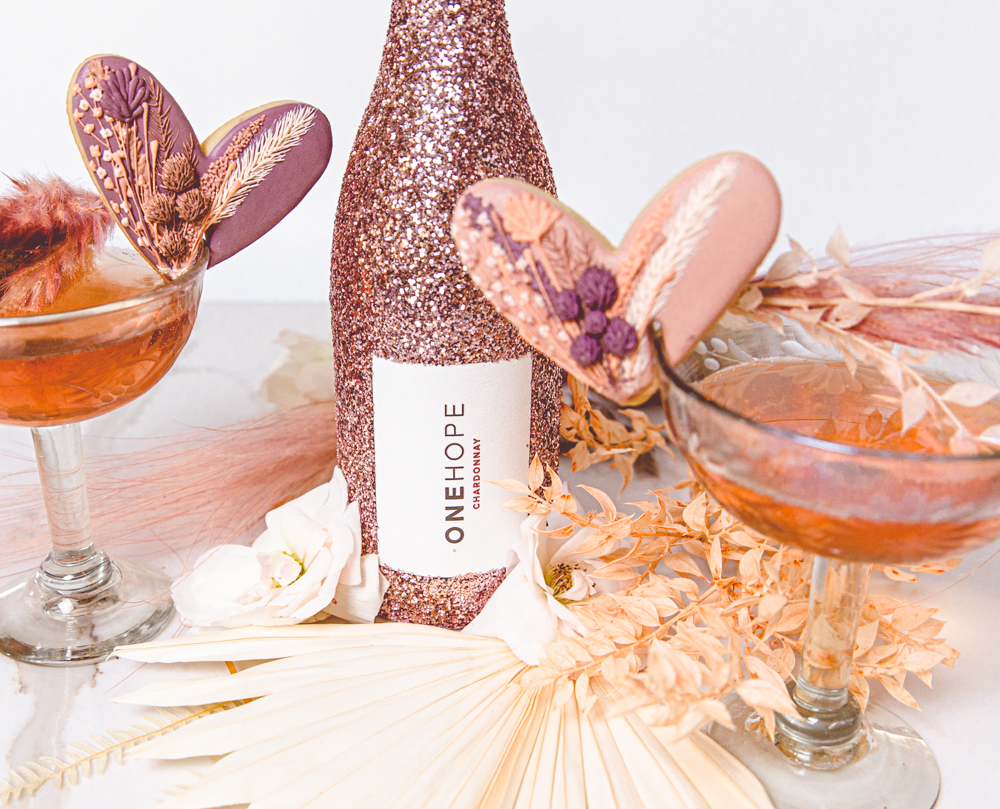 ---
xx
ABBY