Oh, guys! The time has come for the little ones to go back to school. I'm sure all of you have mixed emotions about this. Part of you is jumping up for joy to get your alone time back. Then the other part of you is channeling your inner child and throwing a tantrum in your head to the thought of having to get up early and start that school routine again. The 1st couple of weeks can be quite the adjustment for everyone in the family. Mornings in our house needs to be seamless and organized as much as possible in those early weeks. So I usually try to prep breakfast the night before. If I don't do that, then I need something that will be easy, healthily, and straightforward. This is where my breakfast smoothie bowls come into play.

And you have to serve them up in coconut bowls! What is more fun than that! Healthy living and conscious thinking is my goal when it comes to products in my house. And these handcraft eco-friendly coconut bowls are perfect!
---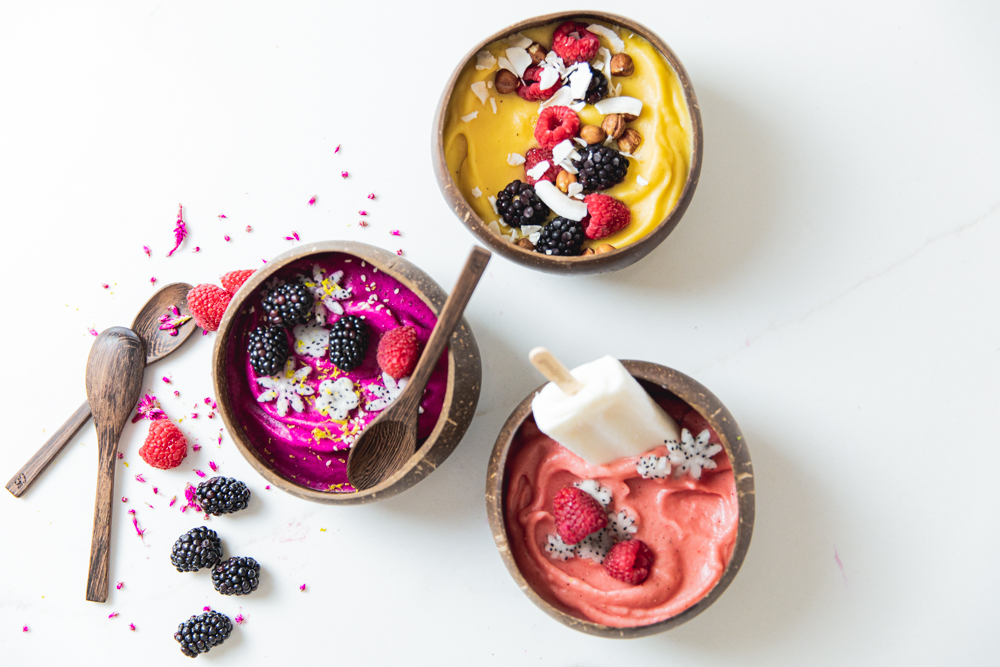 ABBY'S BREAKFAST SMOOTHIE BOWLS
SERVES: 1 bowl | PREP: 5 MINUTES | Total: 10-15 MINUTES
W H A T Y A N E E D!
1 cup of frozen bananas
1 cup of frozen fruit
1/2- 3/4 cup coconut water
toppings: fresh fruit, shredded coconut, nuts, and floral details
lime coconut popsicles, optional

B U S T O U T:
ninja or high powdered blender
coconut bowls + spoons
---
I N S T R U C T I O N S
There is nothing easier than tossing some frozen fruit into the blender. The night before, I will prep the fruit and put them into baggies, so all I have to do is throw into my ninja. On hot afternoons, I will make these for the kids as well, and throw in a popsicle for a little fun!

Let's start with the smoothie bowl base. I use this base for all my smoothies. Add 1 cup of frozen bananas to the blender, and 1 cup of frozen fruit of your choice. I will switch up the fruit choices. Then add 1/2 cup of liquid to the frozen goodies. Mix in the blender.

Scoop into your coconut bowls, and this is where the fun comes in! There are so many ways to top the smoothie bowls. You can do nuts, granola, fruit, seeds, powders, kinds of butter, this list goes on. I went simple today since it's for my little ones.

---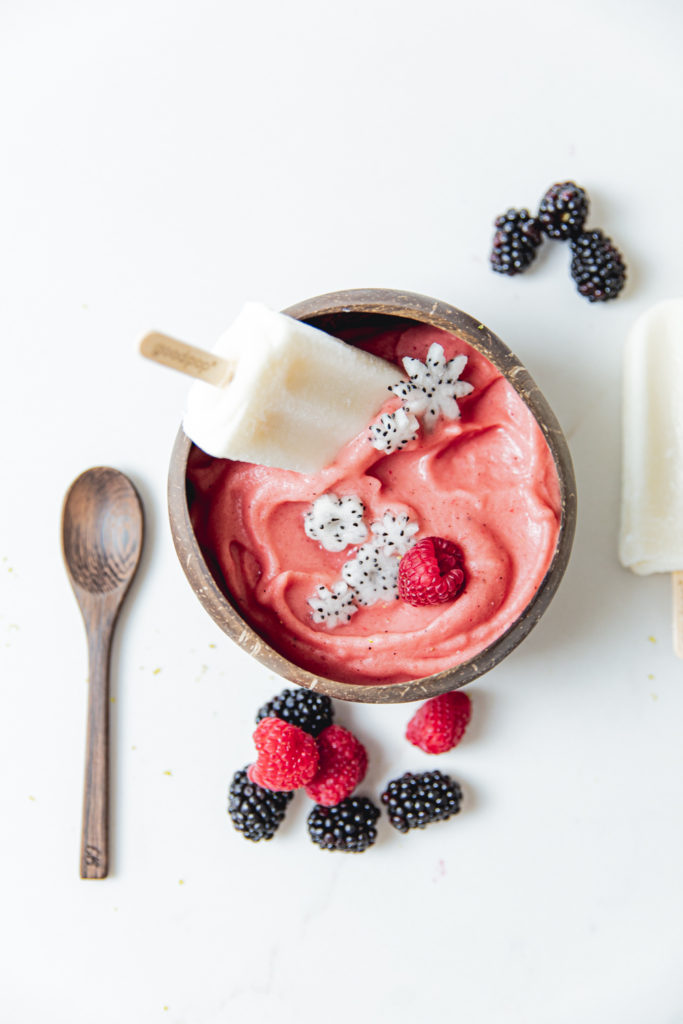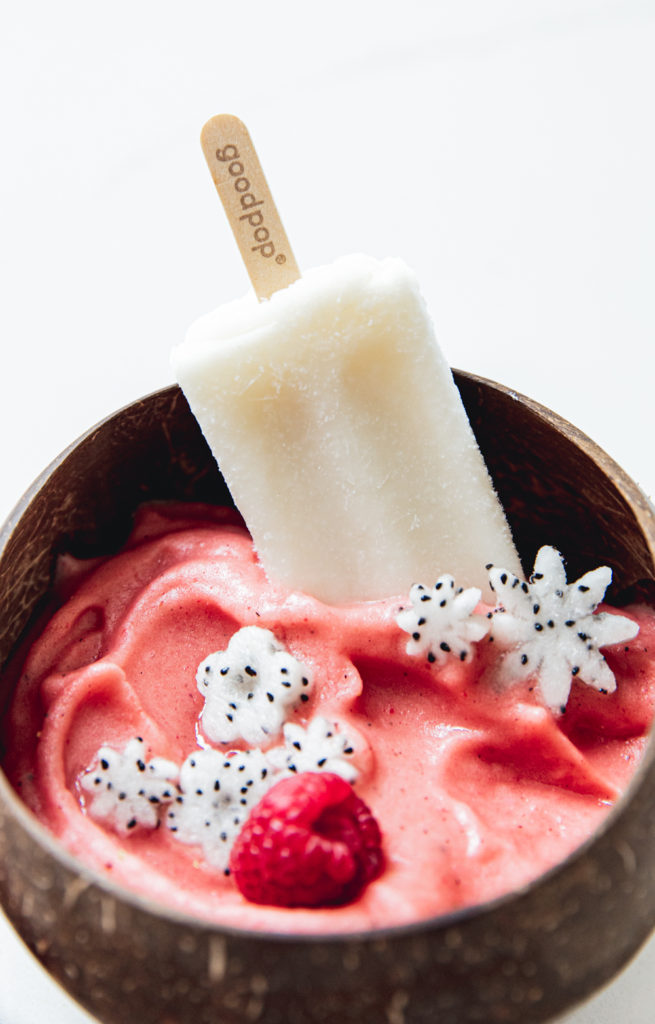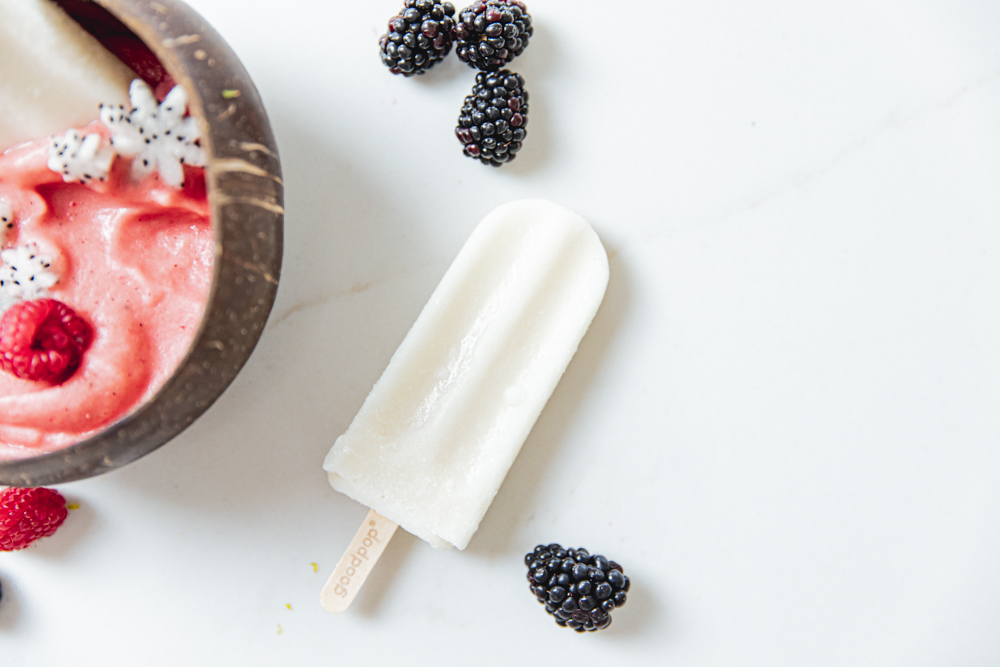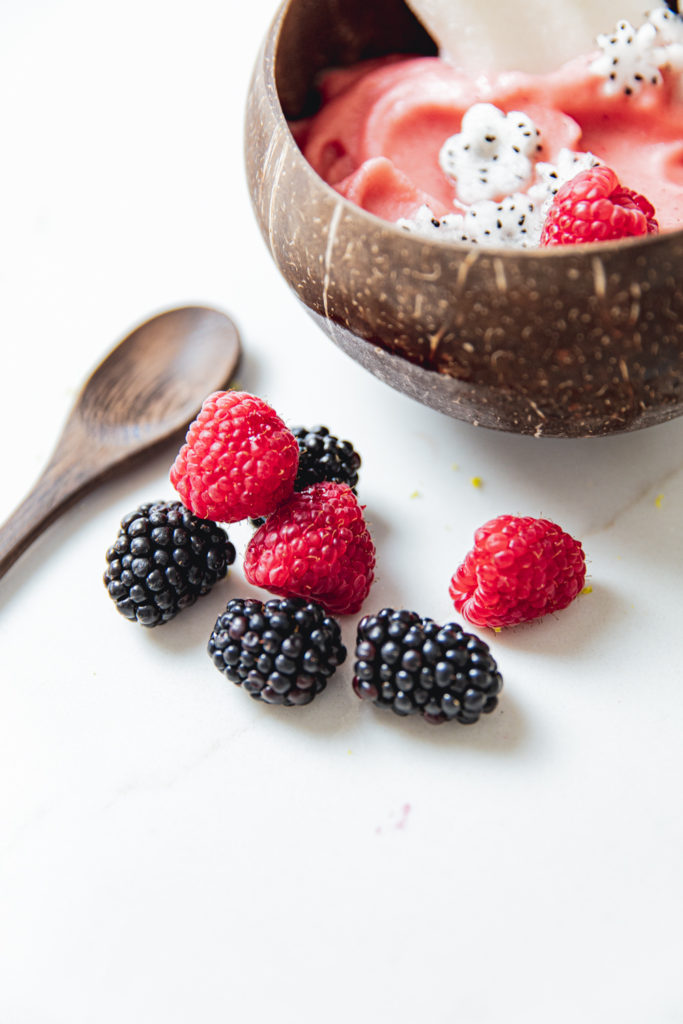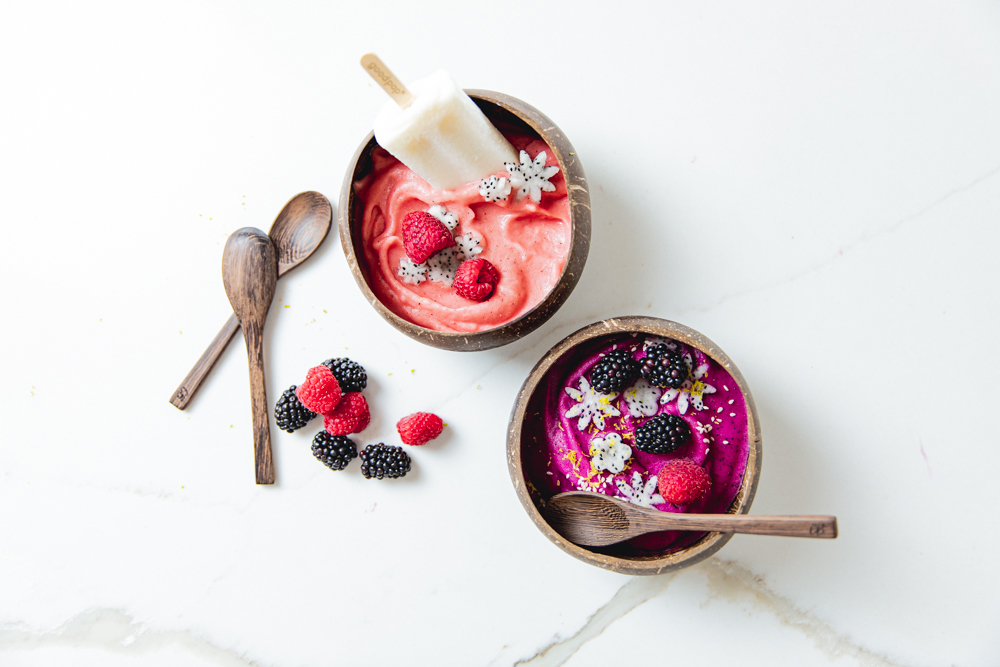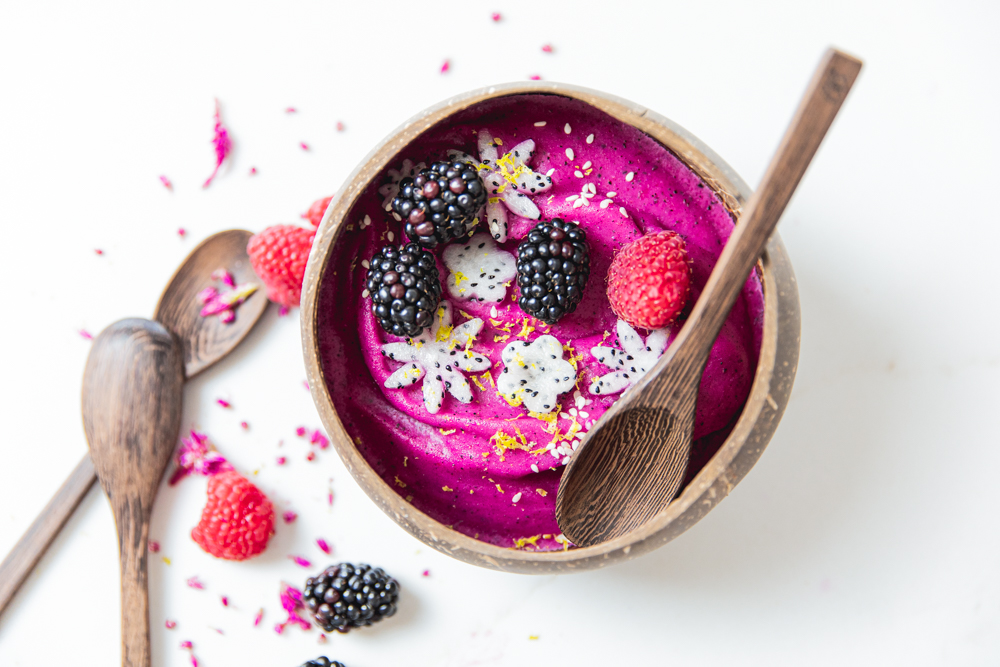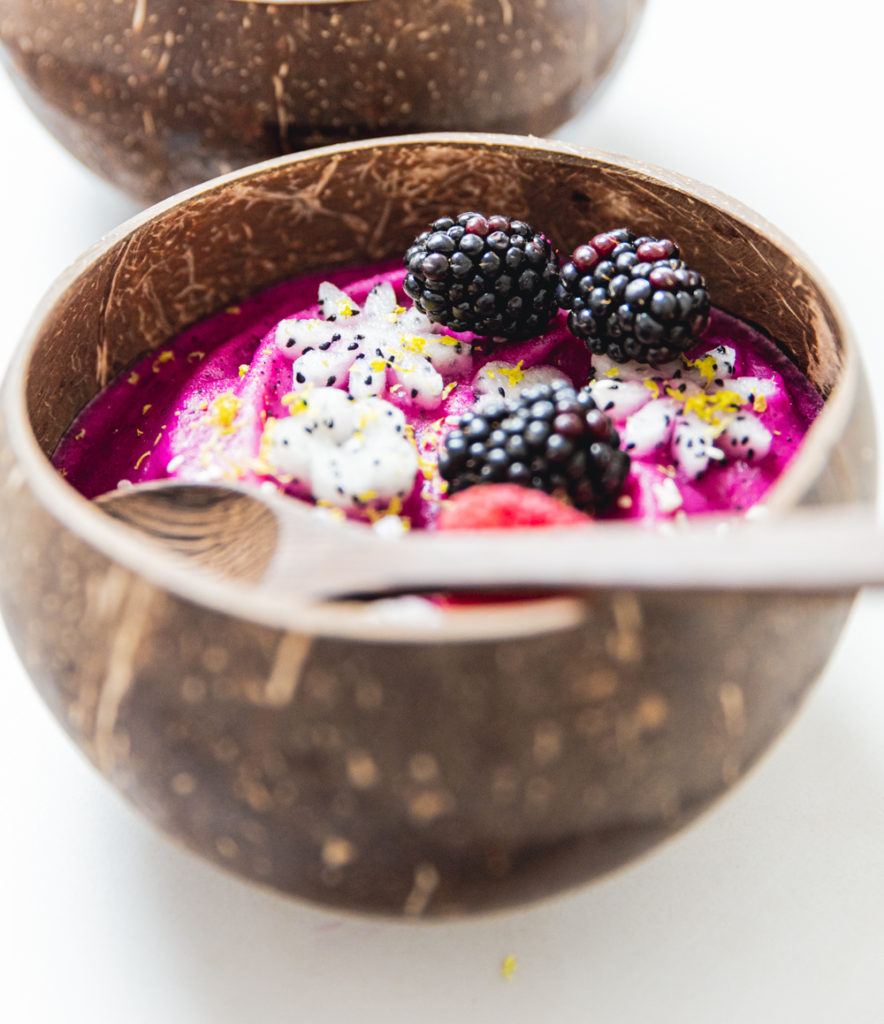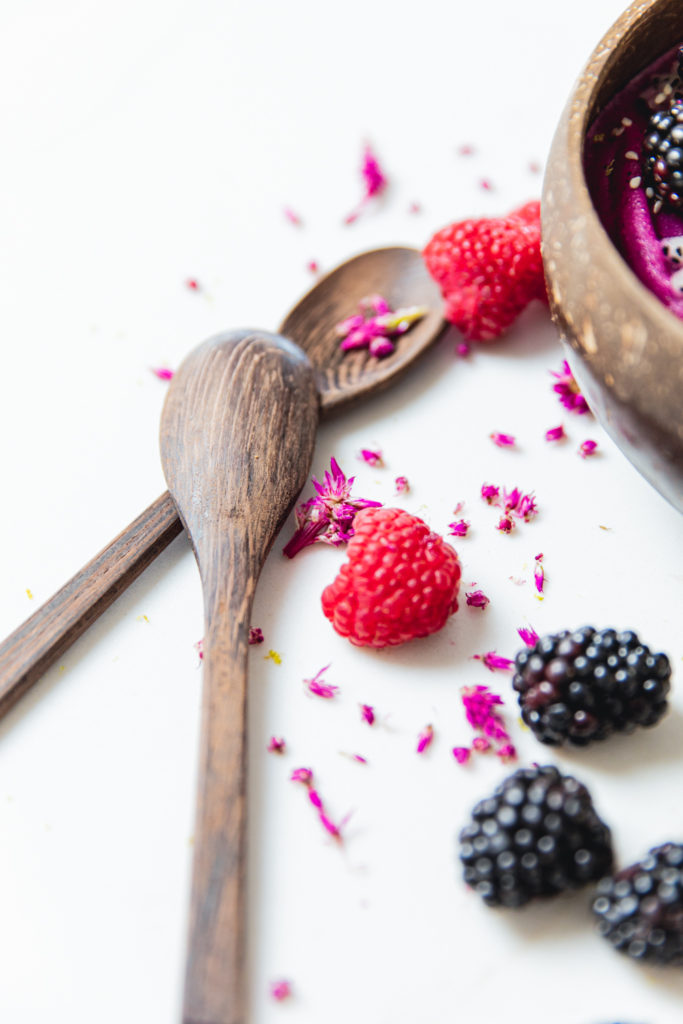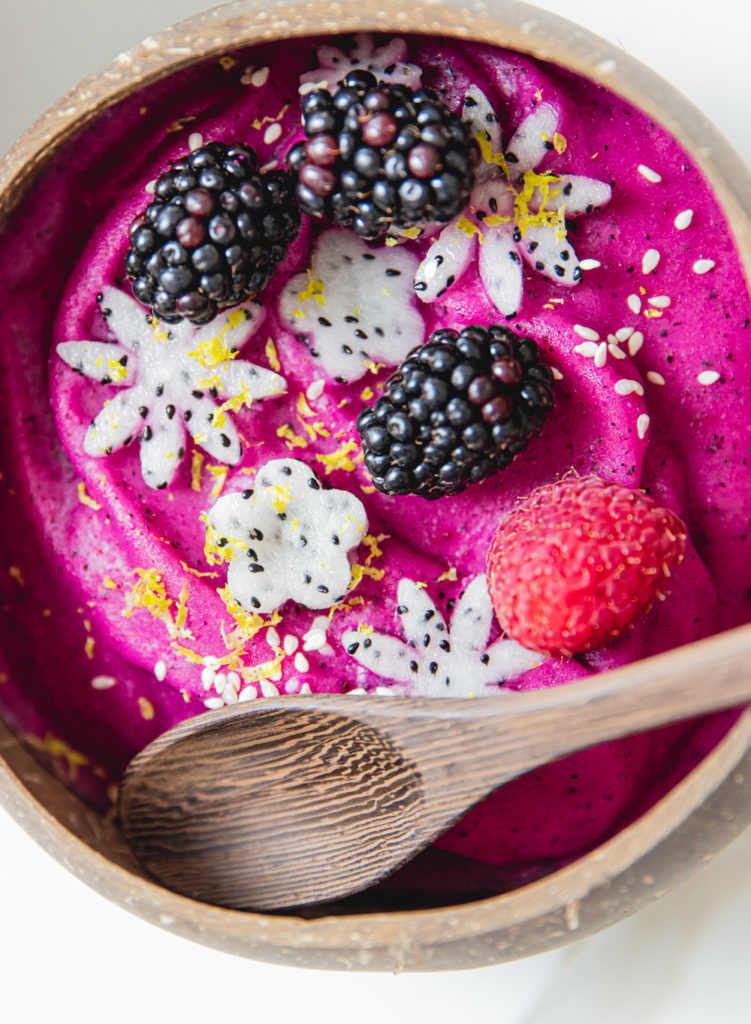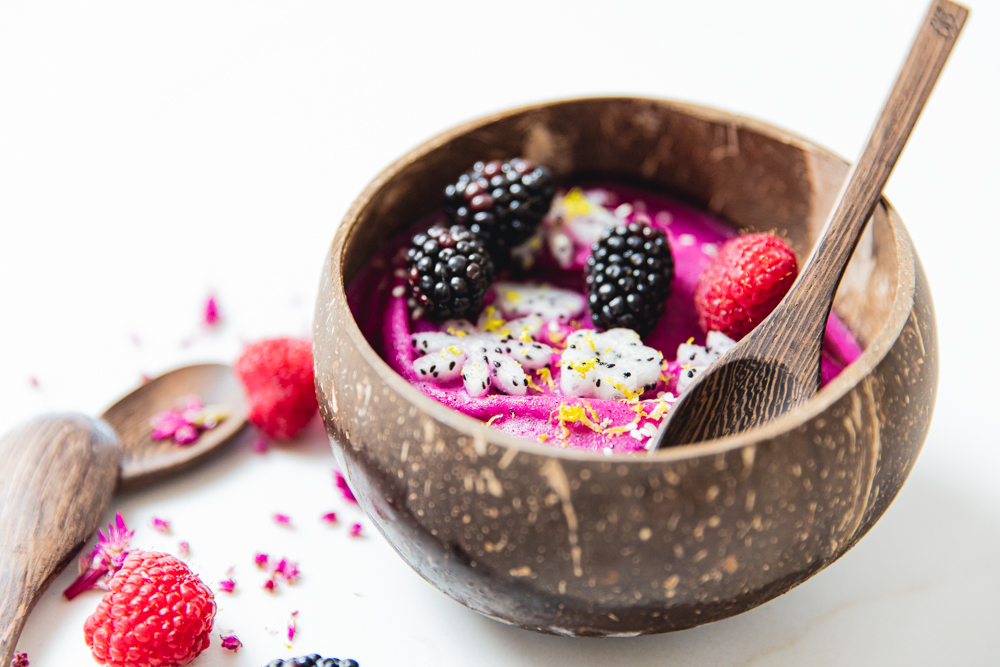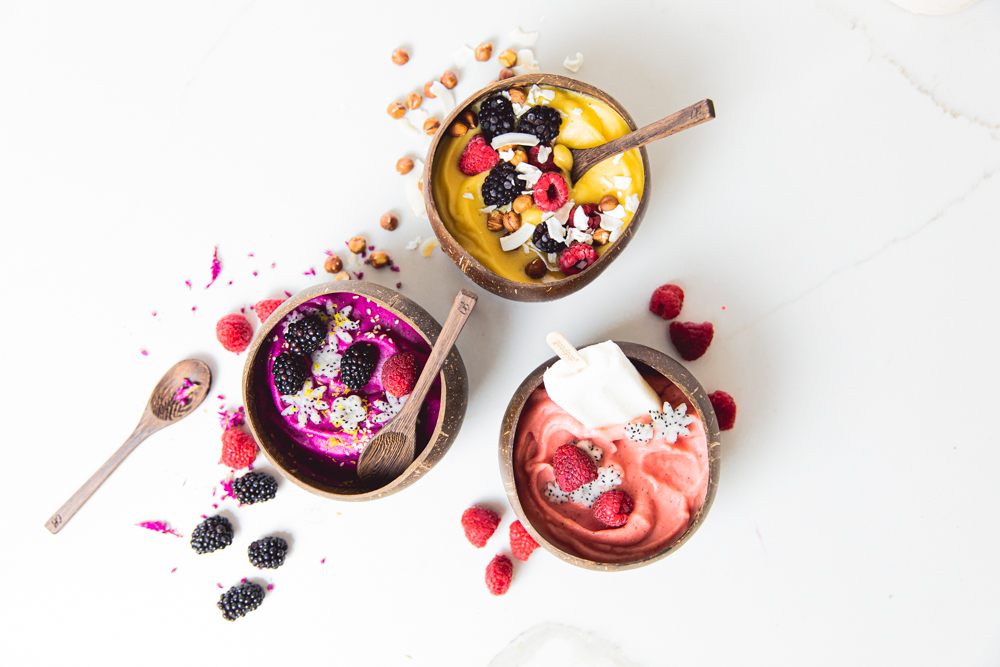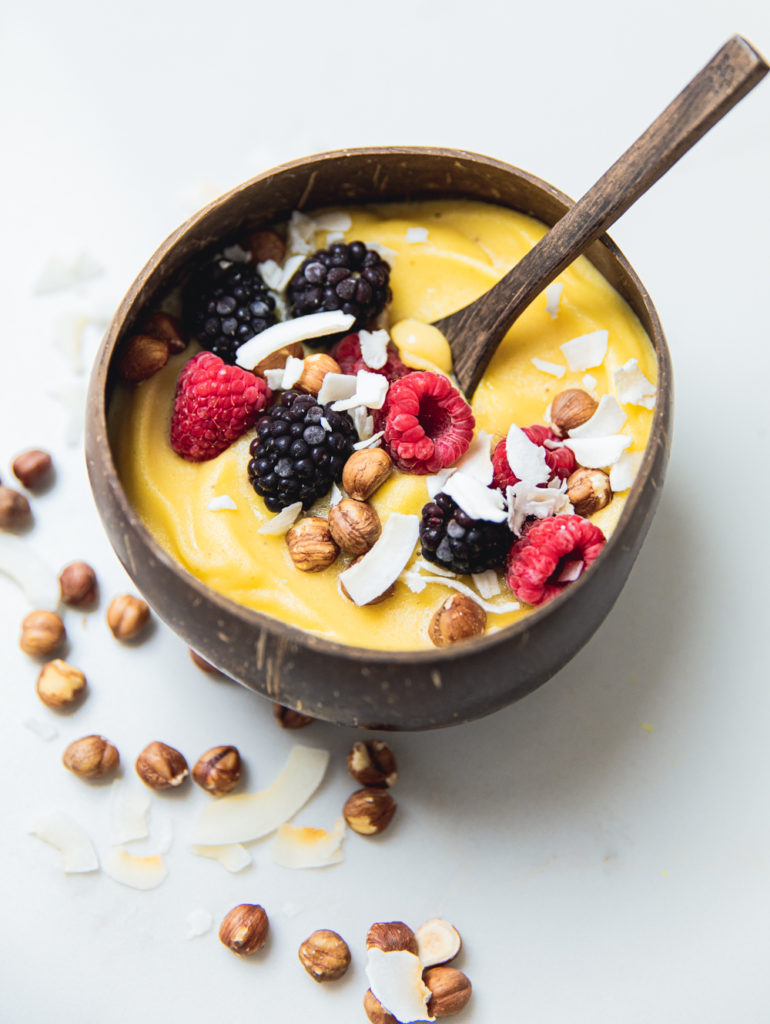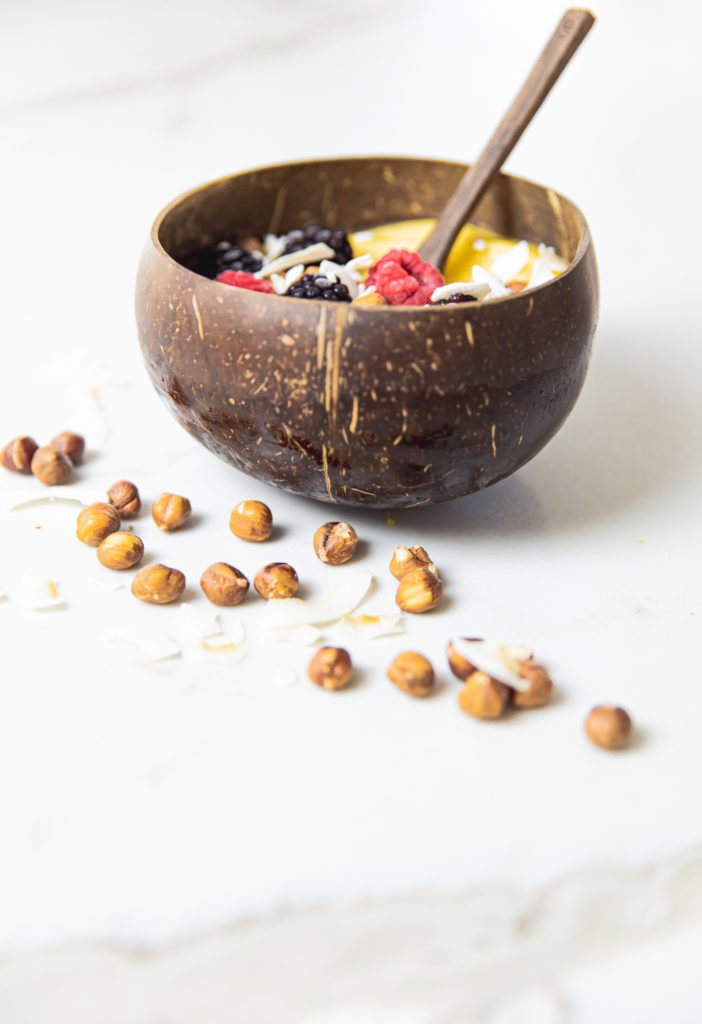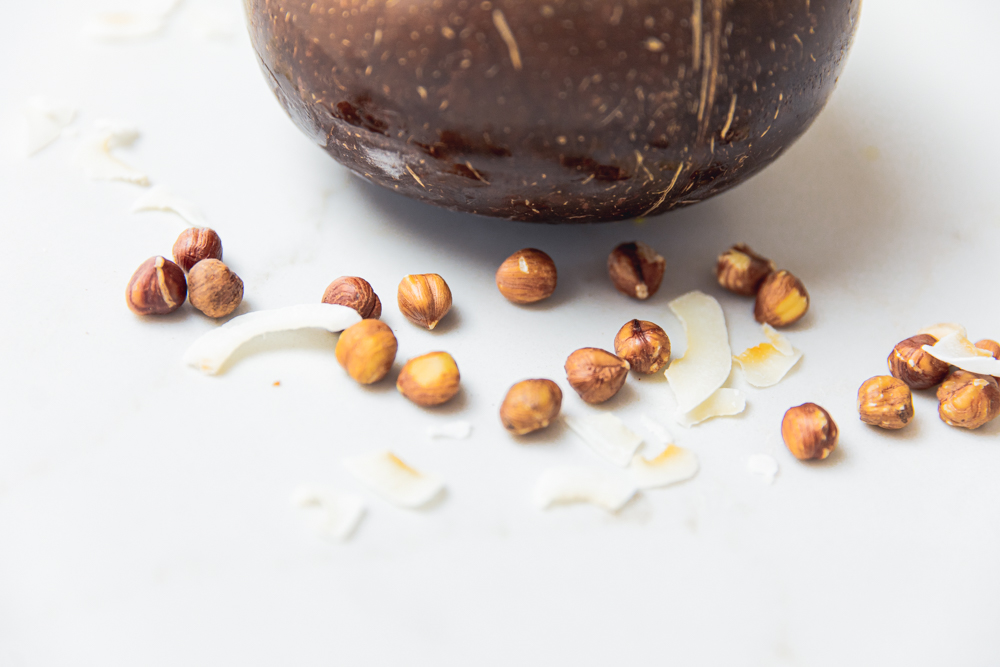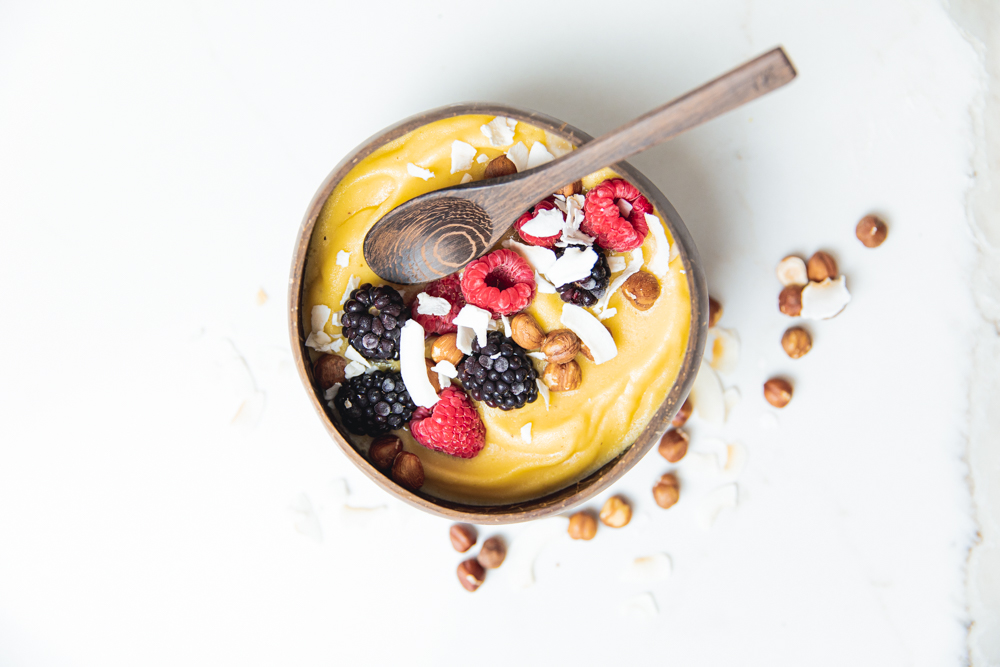 ---
B E I J O S K I T C H E N

xx
Abby