Can you believe we are already uttering the words "Back to School"?! It's crazy to me that this time is already upon us! I also don't really understand the school schedules these days. It always used to start in September but now it's any time between early August to early September! August is still Summer people!!!
This week will be dedicated to the school season and prepping your kiddos for going back to school. Now, I don't have an elementary school kiddo quite yet, but Court is heading into his first full year of Preschool this year! Meanwhile, Abby has big girl Dylan going into second grade and both her and Leah have Kindergartners in both Edie and Jett! How did these kids get so big?!
Either way we've gotta get these kids ready for their years ahead and one of the most important things is their back to school style. When I was younger back to school shopping was always a big deal! My mom would take my sister and I and we would shop till we dropped. We would also get to go with my grandma who would treat us each to an outfit or two. It was a special time and definitely got me excited for the upcoming year. There's something about a new outfit and backpack that have you feeling all sorts of confident!
Photos by Megan Welker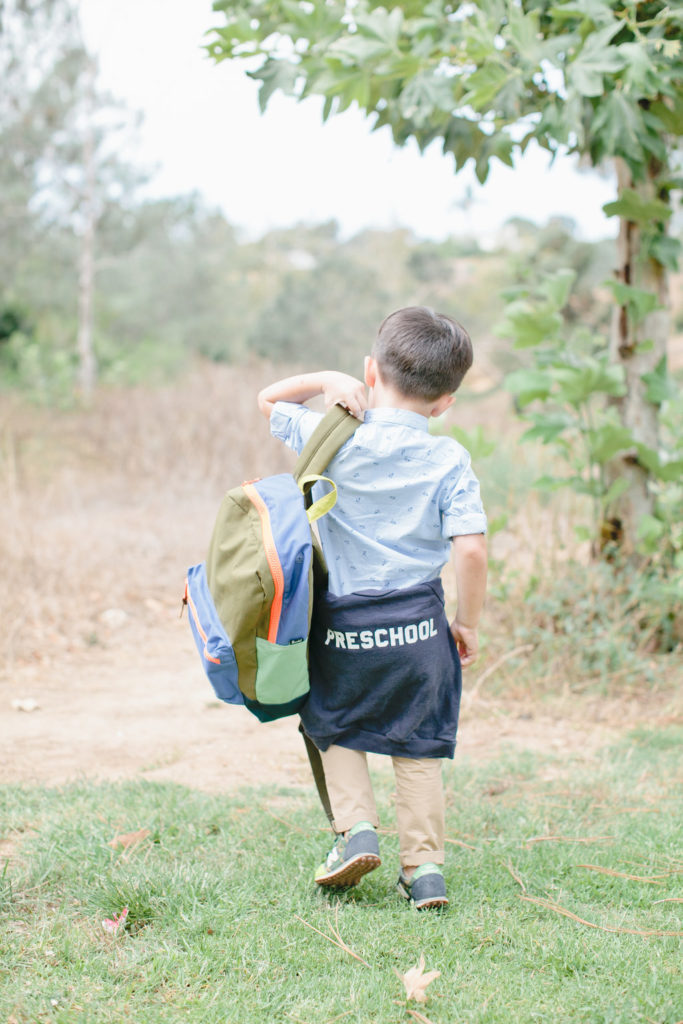 Let's start with my little guy Court! Like I said, this is his first real year of Preschool. Last year he started mid year and now I think he's finally getting the hang of it. He loves his teacher and his little friends, which makes me so happy! I recently got him this little outfit for his first day back, even though he will get it messy in less than 5 minutes! Haha! At our Preschool fun comes first and that is another thing that makes me happy!
I went to my go to for both of my boys, Zara. I love what they have for kids and the price point, it's always on trend and doesn't break the bank. His cute little shirt and pants are both from there. The backpack and shoes are both from J Crew. Court is obsessed with his new shoes, he calls them his "fast shoes". He needed a pair of shoes like this because they go on hikes daily at school and I thought these were perfect!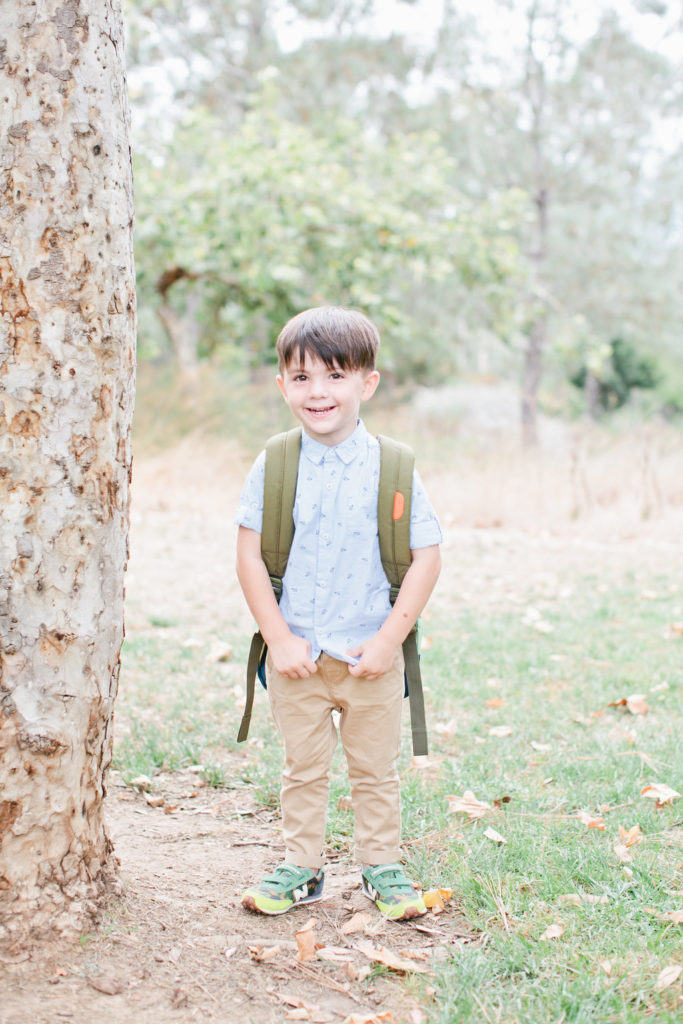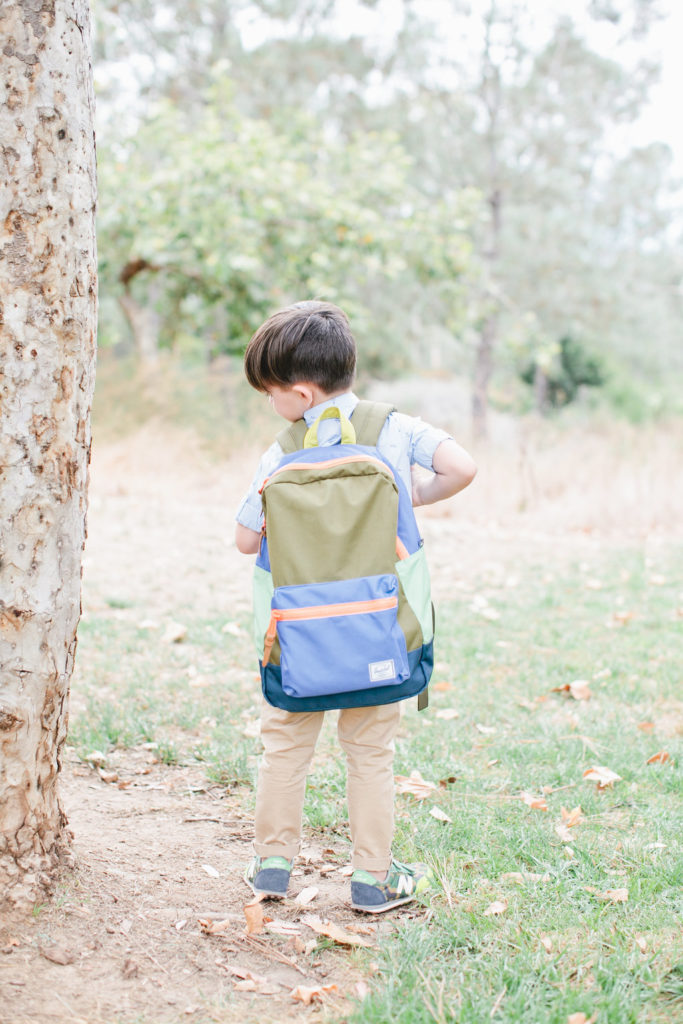 My favorite part of his outfit is his Preschool sweatshirt from Hatch for Kids! They also have a Kindergarten sweatshirt that would be cute for the older kiddos!! Both come in t-shirt versions as well!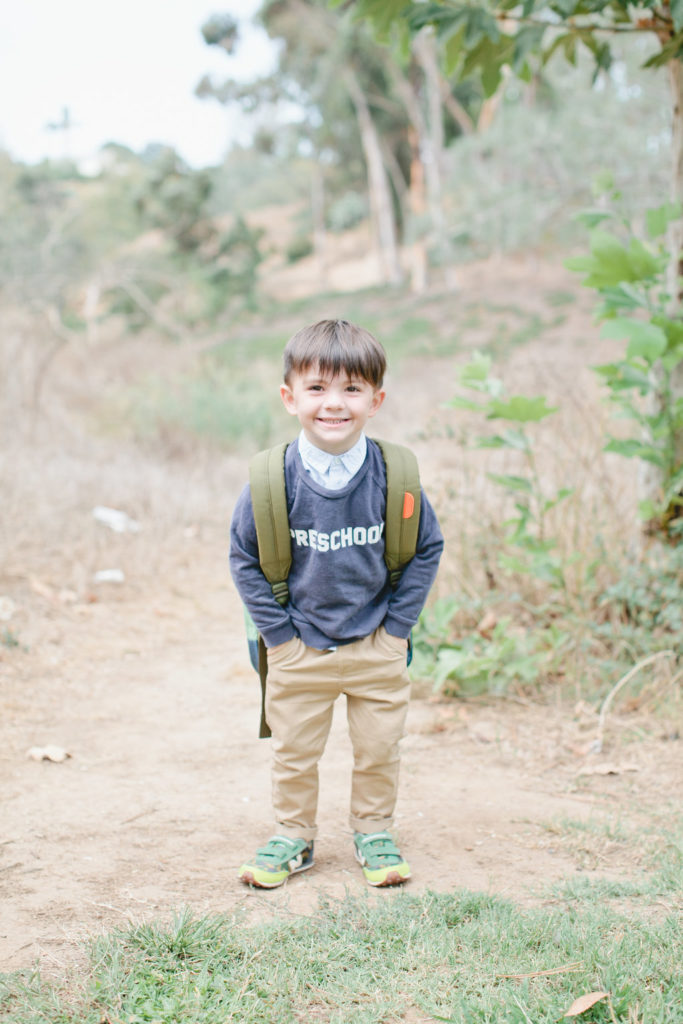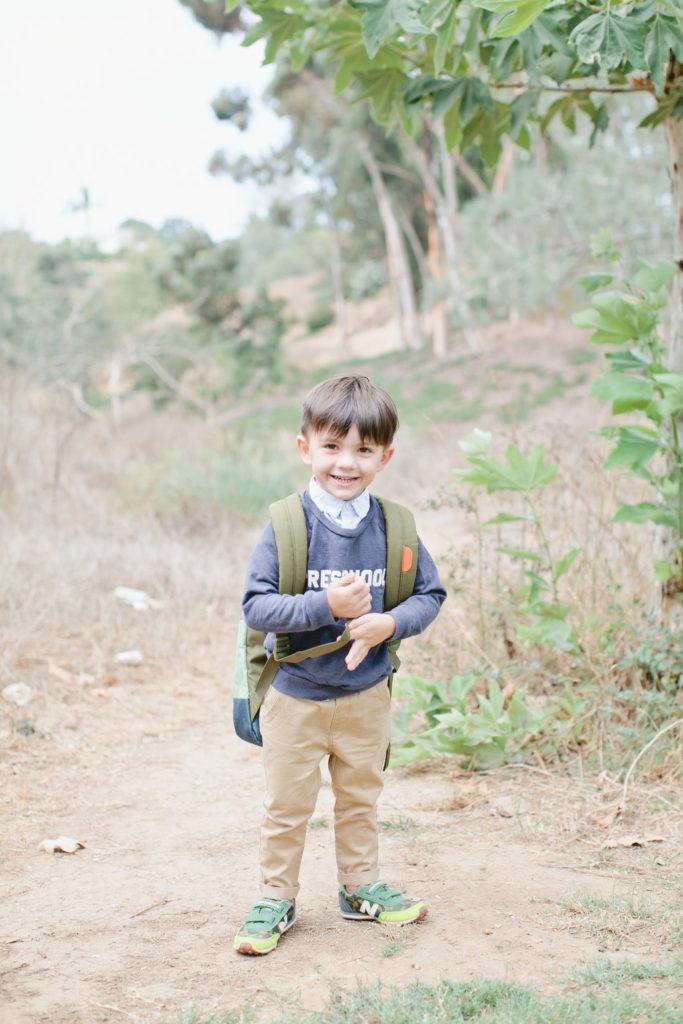 And here are these little buddies! I can't believe how big they are getting. They get so excited to see each other, it makes my heart so happy!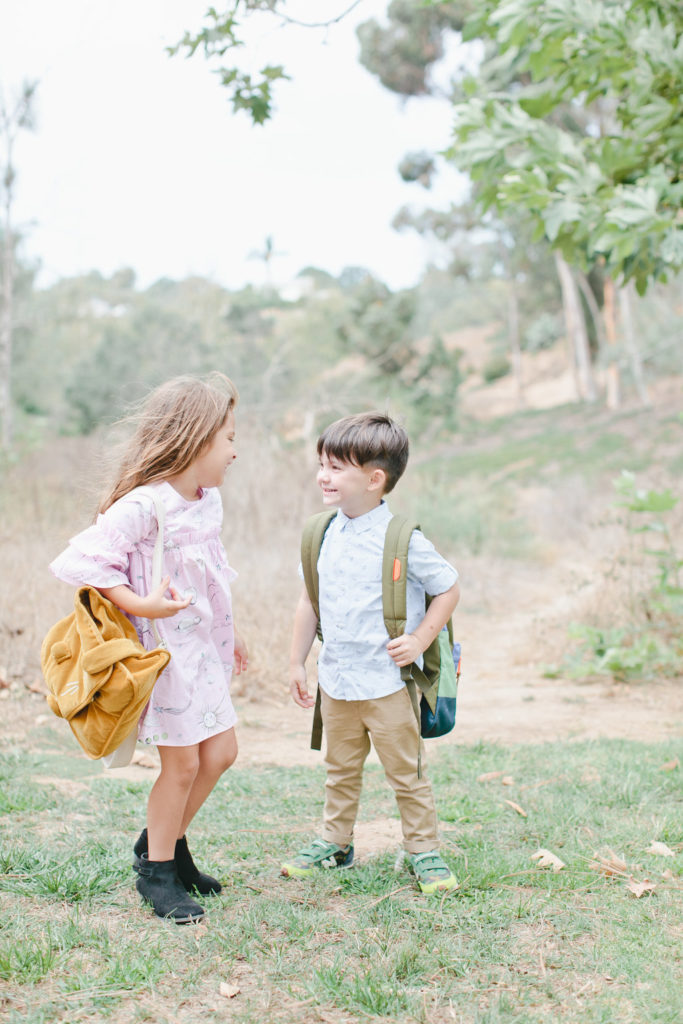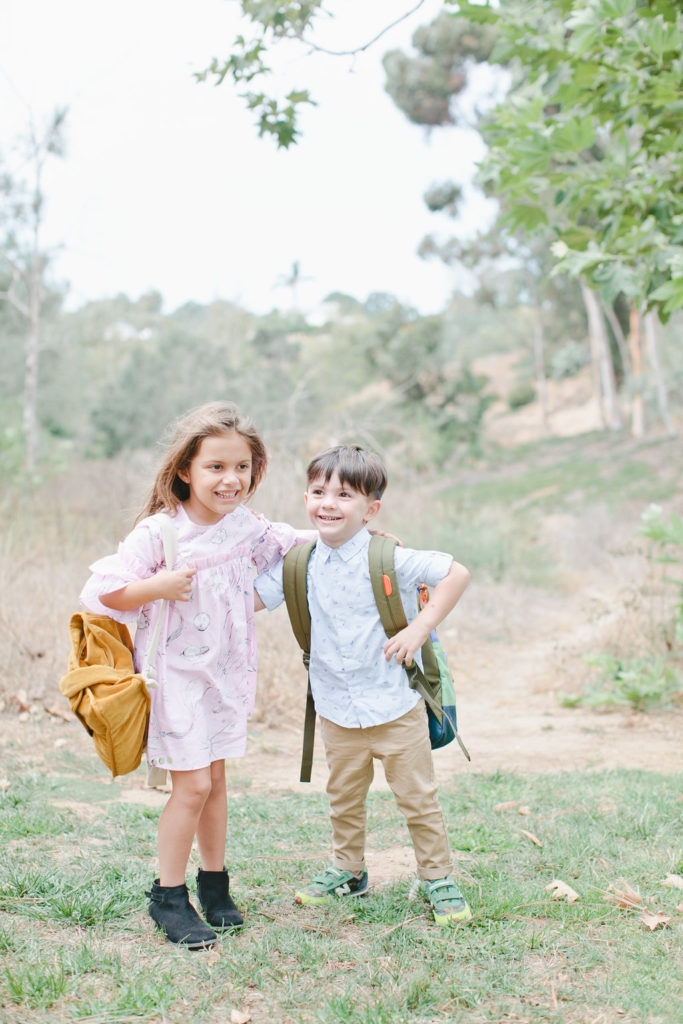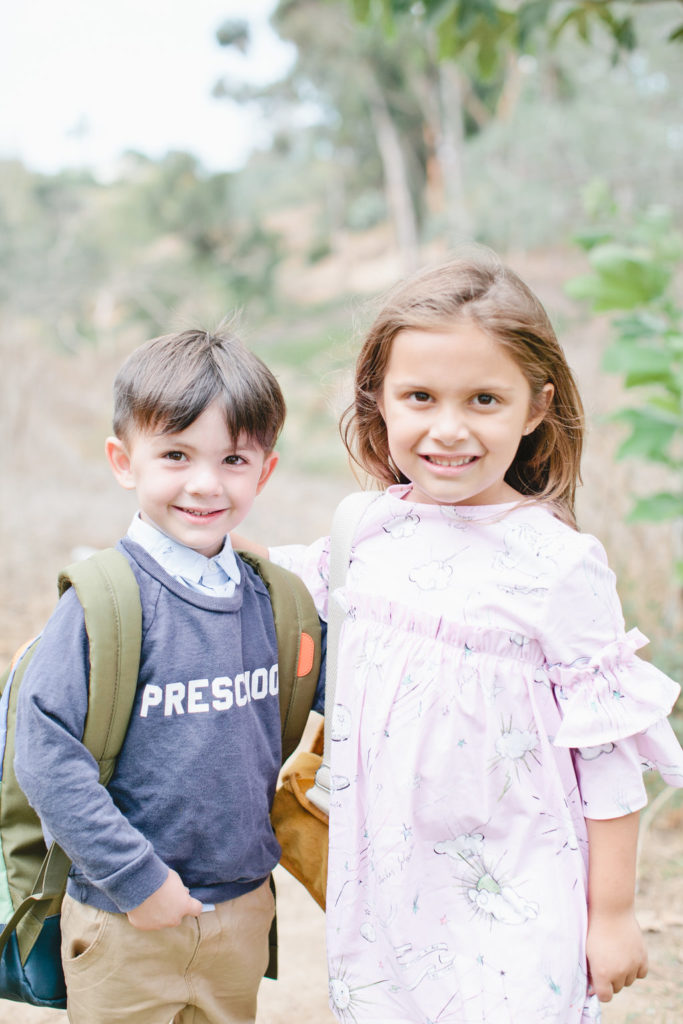 Now my pretty god daughter Edie! I can't believe she is a big kindergartner as of this Wednesday!!! Her first day of school is coming up fast and I think we're all kind of in denial about it. Edie is really excited for her big first day, but I kind of want her to slow down, just a little bit!!
Best friends tend to think alike, and Leah also loves Zara! Jeez, who doesn't?! So Edie is of course looking pretty in a sweet little dress from our favorite store. Edie really likes pink, and by that I mean she doesn't really like to wear anything else! Haha! I love the cute booties Leah got her from Old Navy, so stylish for Fall! I want them in my size!! They have so much cute stuff right now you guys, and the price is again, amazing!! And of course, her cute kitty cat backpack completes the look, Leah got it at Zara on sale last year. I found this one that they have now though that I thought was adorable.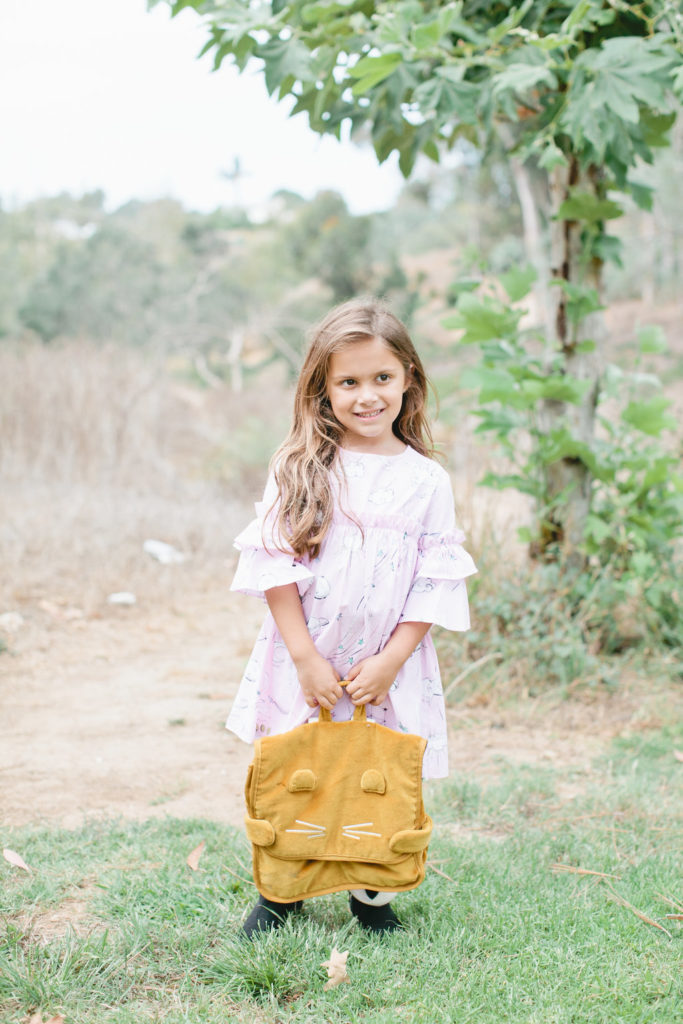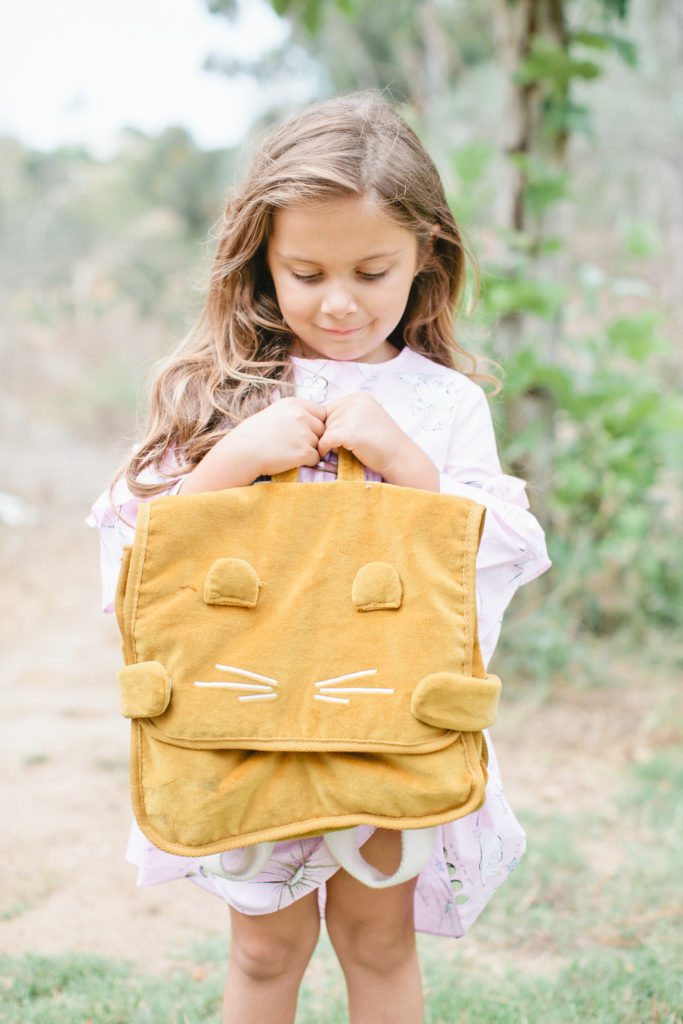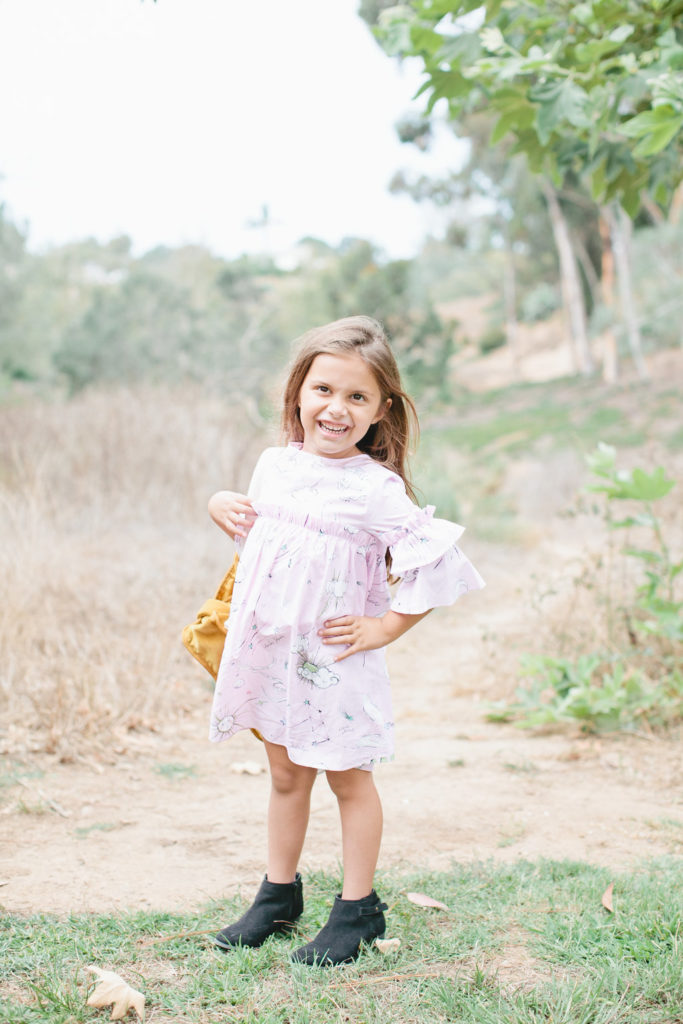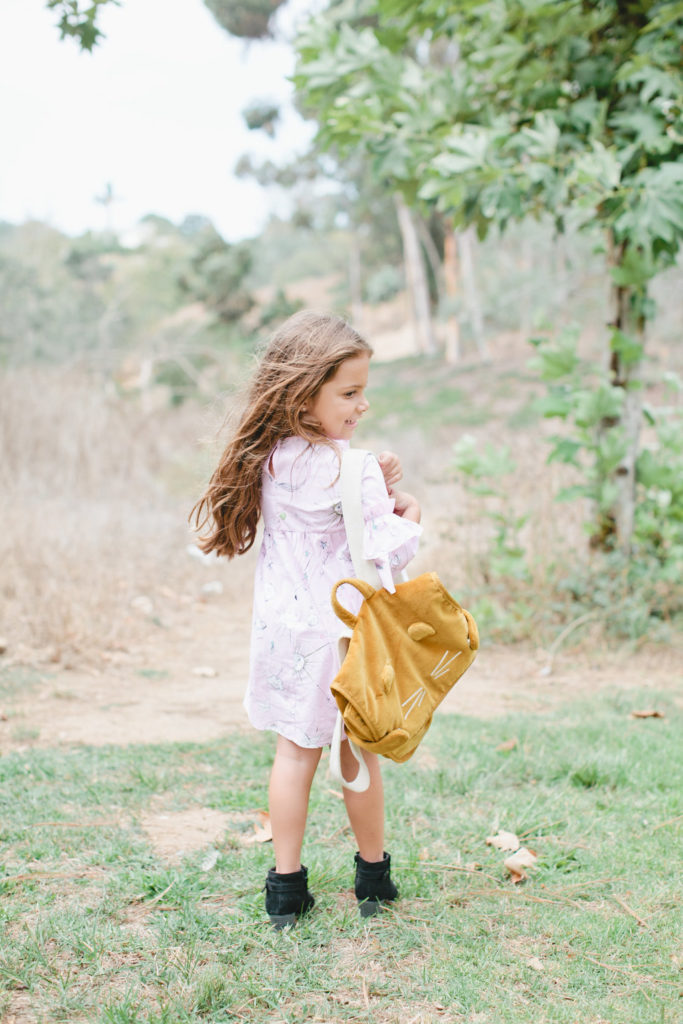 More fun back to school ideas and inspiration coming the rest of this week!
xx
Jacquelyn