This week is officially prep week for back to school. I can't believe how fast this summer went; I'm a little bit in denial that fall is almost among us. The kids and I have spent this week so far getting school supplies, new clothes, and backpacks and lunch boxes. Of course, that is the best part of going back to school, all the new fun things. But what about those 1st-day jitters? We have a lot of mixed emotions for next week, as this will be a new school for them. I don't know who is more nervous, the kids or myself? Being the new kid on the block, I wanted to do something for the teachers to show our appreciation for this upcoming year.
Plus, I'm hoping this gift will even out any trouble my kindergarten may get himself into!
This is a simple DIY that anyone can do! I filled the reusable tote bag with items I think any teacher or anyone for that matter would love. These are my favorite relaxing essentials, and we all know a teacher needs a little R&R after a long day with young kids!
S U P P L I E S
Canvas Tote
Paint
Brushes
Tape
Chalkboard White Marker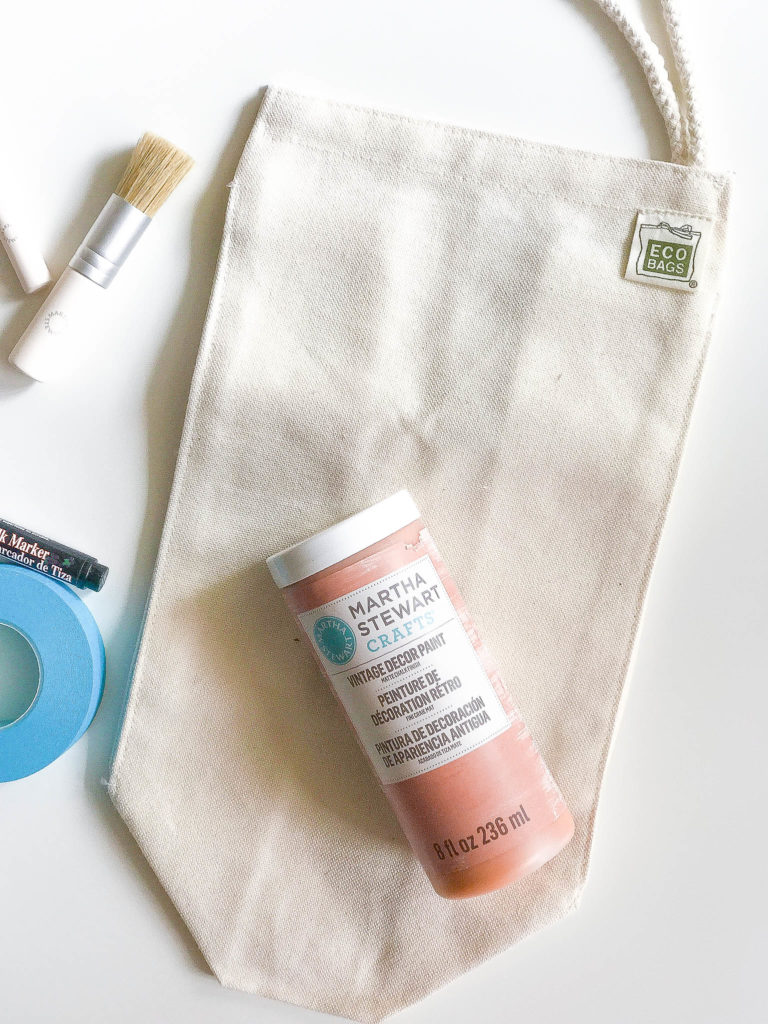 G O O D I E S

Coffee Mug
Herbivore Coconut Milk Bath
Herbivore Calm Bath Salts
Flowers
D I R E C T I O N S
Tape off a rectangle in the desired location you want to put the name. You can also get creative and do different shapes like a circle or a triangle. Make sure the tape is tight and press firmly to assure its on there good! You don't want the paint to bleed thru.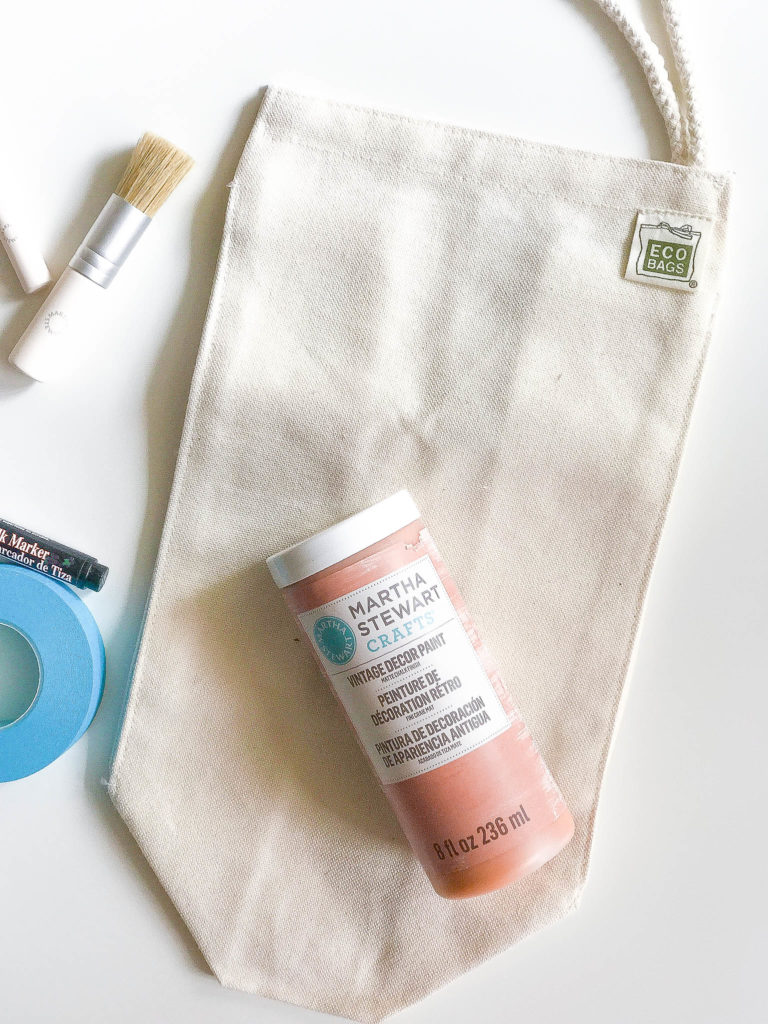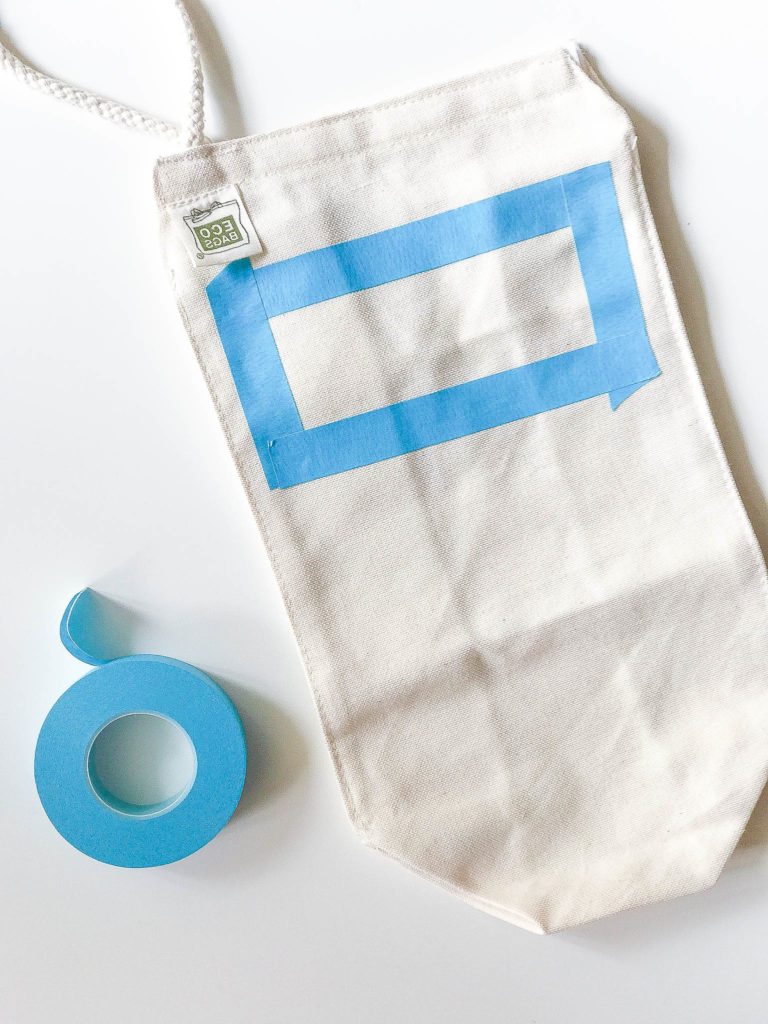 Next, with your brush lightly start to paint the inside of your taped shape. I did two coats. After the second coat, slowly and carefully take the tape off. Let the paint dry for about an hour.
I used Martha Stewart Paint in Terra Cotta.
Probably, this last step is the hardest. An alternative to hand writing the name is to use stickers. I wanted to give it a try and see how it would turn out. I first used a pencil and wrote the name to my liking. Mine is nowhere near perfect, but that's the fun in gifting hand made gifts. Now if you mess up, the best part is you can easily paint over it! Using my chalkboard marker, I went over my pencil draft. Let it dry and give it a couple more coats to make sure you don't see the pencil marking anymore.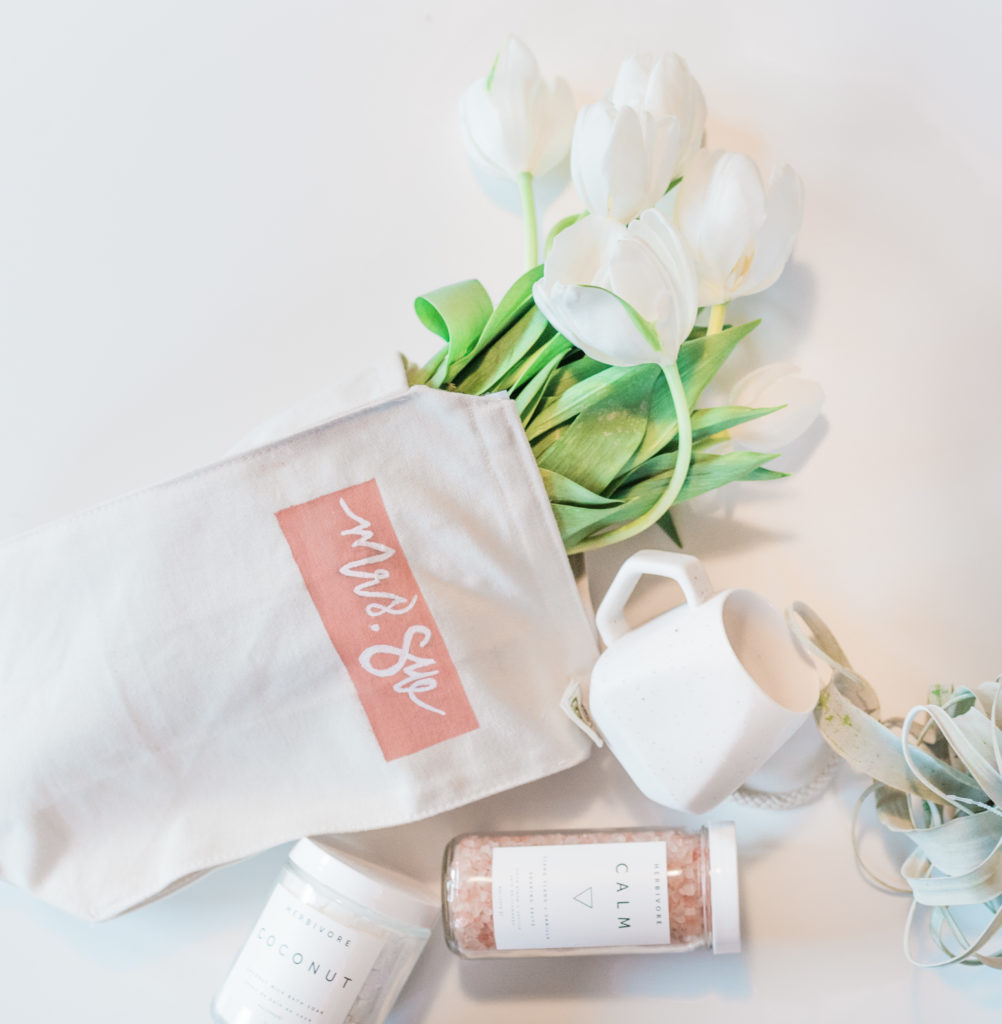 There you go!
I'm sure any teacher would love to receive a little R&R gift on the 1st day of school. I know I want one for it being the end of summer… hee hee!
xx
Abby
SaveSave