For some time now I've been wanting to share this special local spot on our blog. Basilic is a local French Swiss restaurant owned and ran by my good friend Melody's parents, Bernard & Arlette Althaus. It's located on the charming Balboa Island, a quintessential Orange County favorite!
My husband and I along with one of our favorite couples recently took a trip to visit their Raclette night! Visit Newport Beach came along for the ride and we're sharing all about it today. Keep scrolling to read more about Basilic and all that it has to offer!
Photos by Kristin Taylor Photography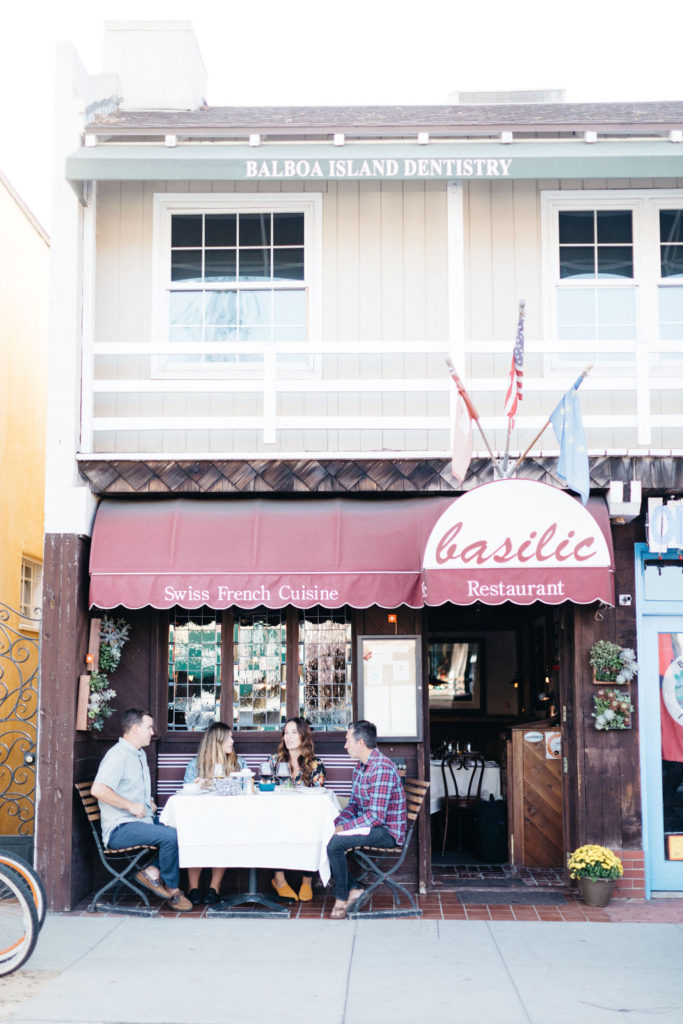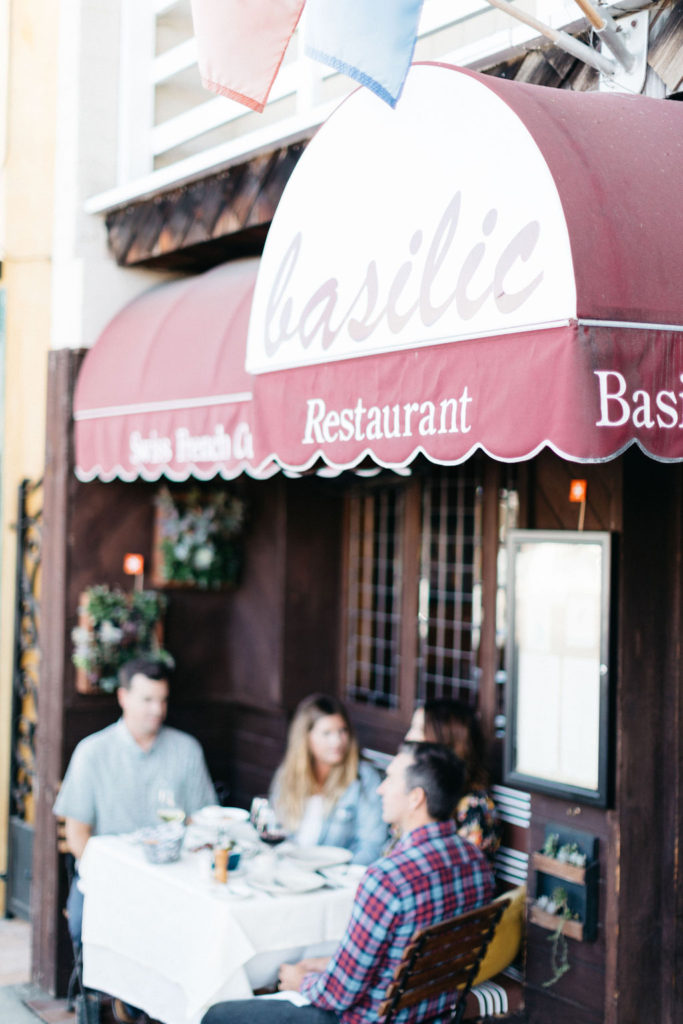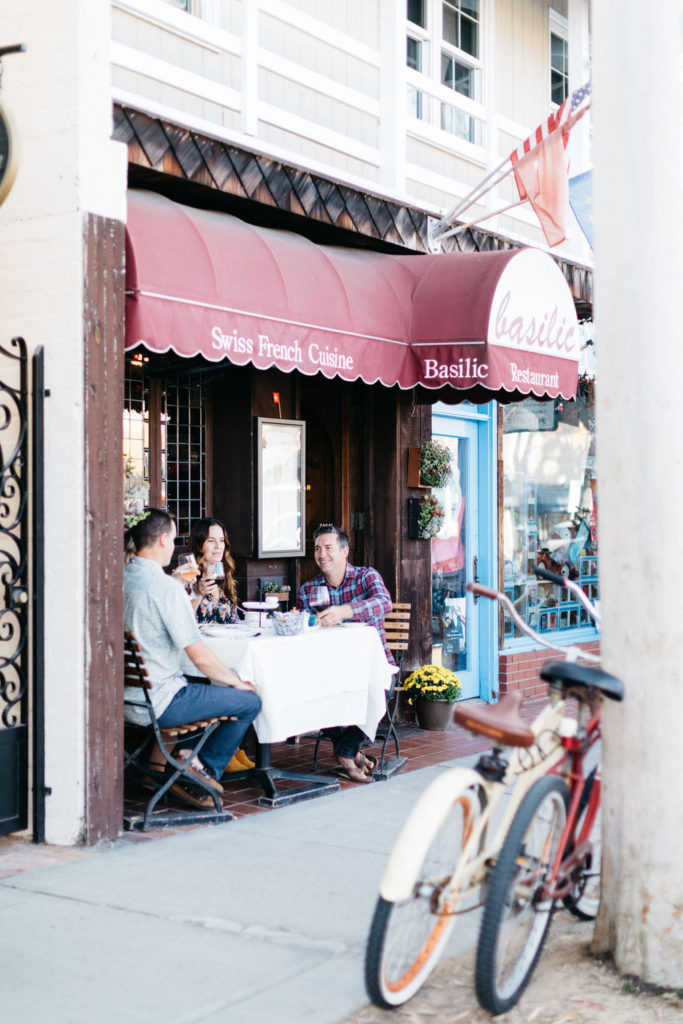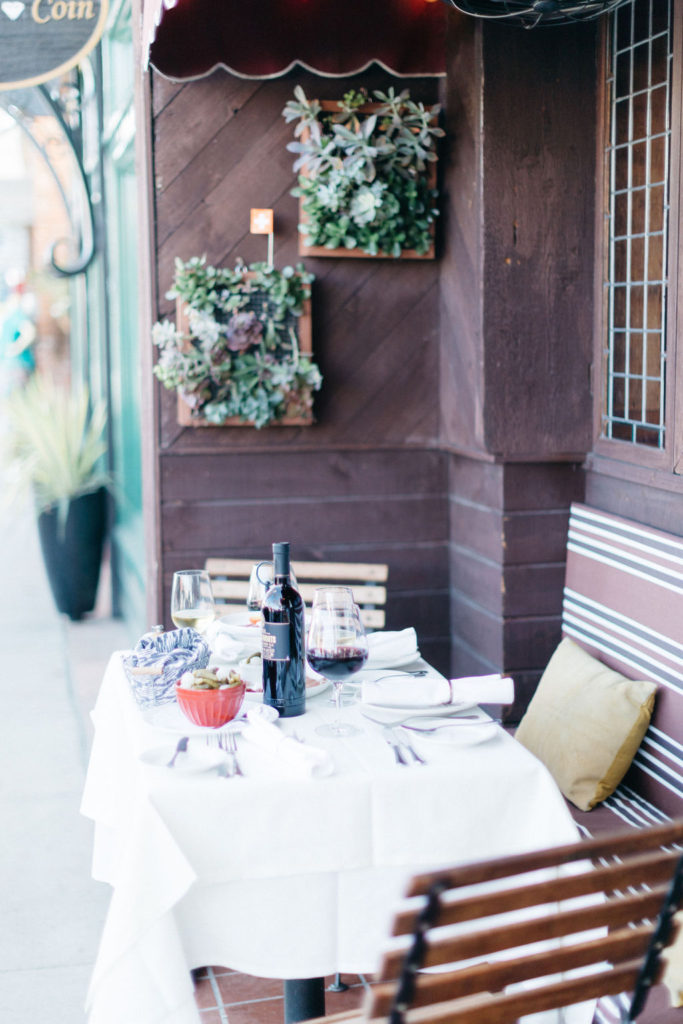 Basilic Restaurant first opened its doors in February 1997. For more than 22 years, the intimate, 24-seat restaurant has continued to prove that good things do, in fact, come in small packages with Bernard cooking each and every dish to order five days a week.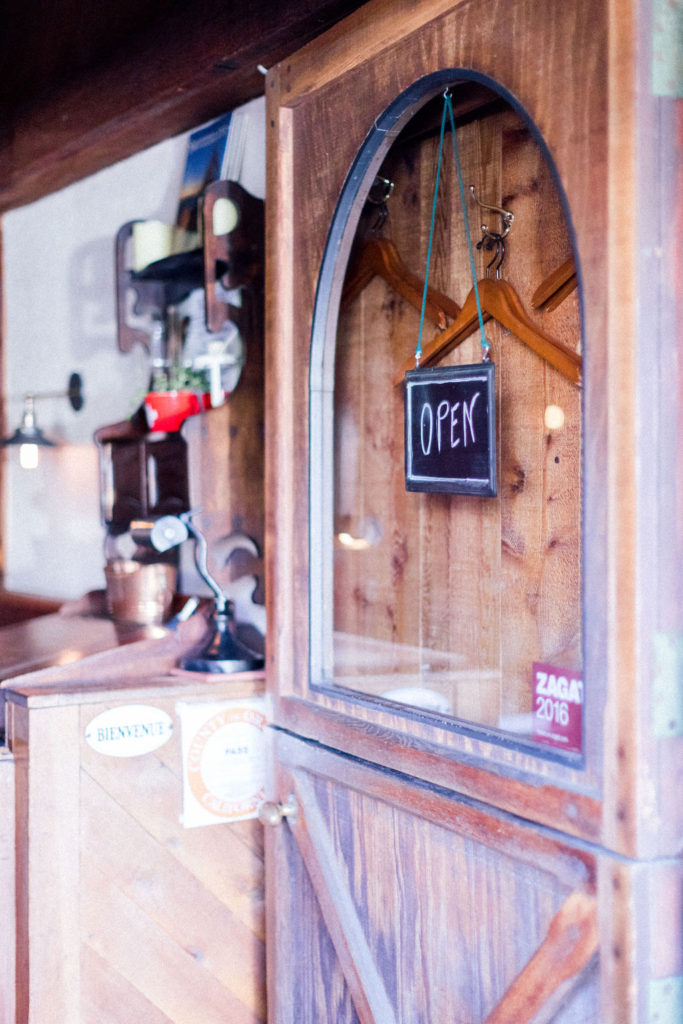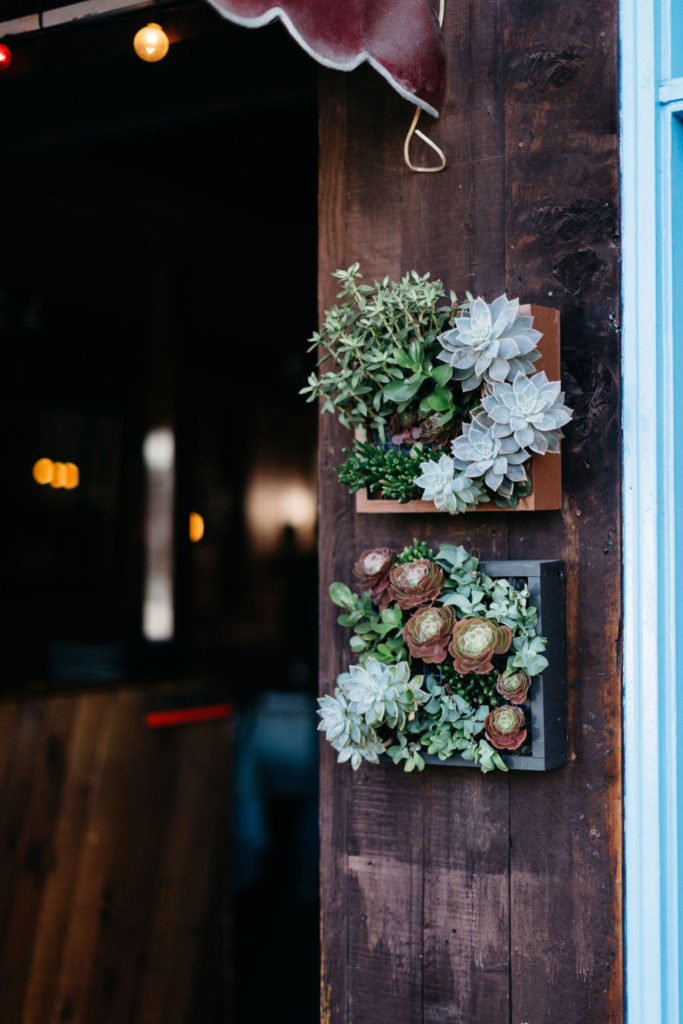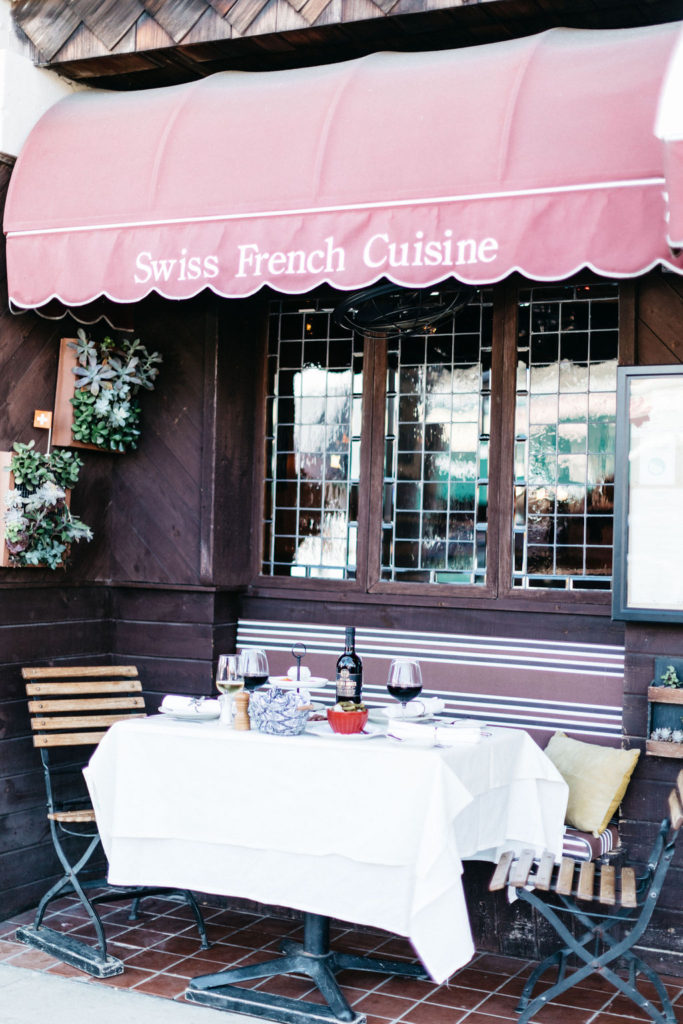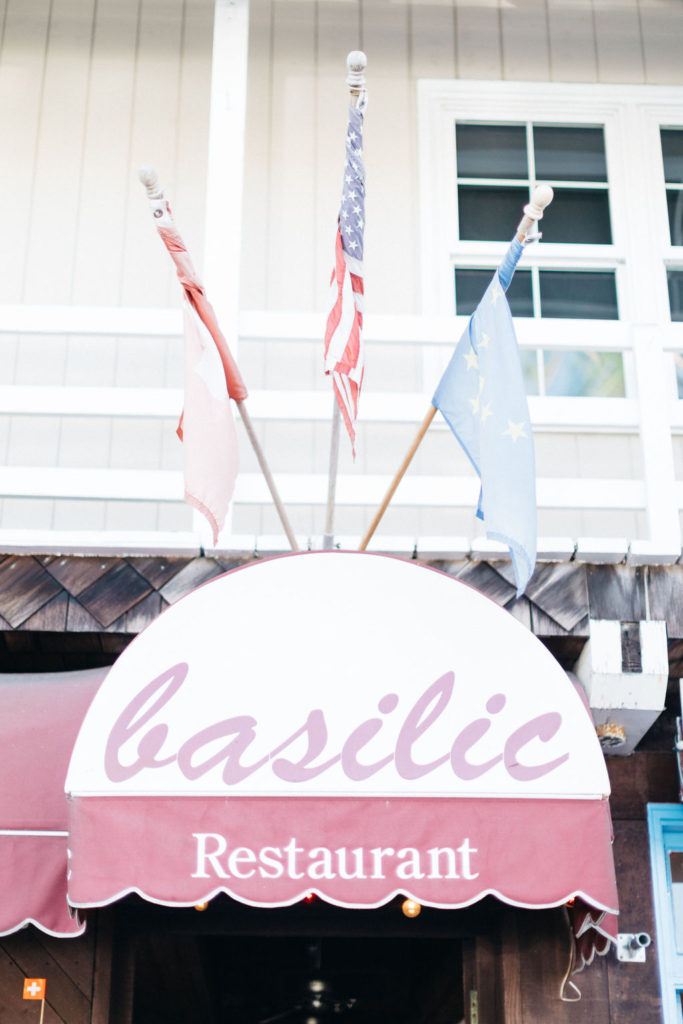 Guests can get cozy inside or you can sit at this lovely table on the main strip and watch the hustle and bustle of Balboa Island. That is one of the reasons we love Basilic, the intimacy of it. The other is of course the food! Everything I've ever tried on the menu has been no less than amazing!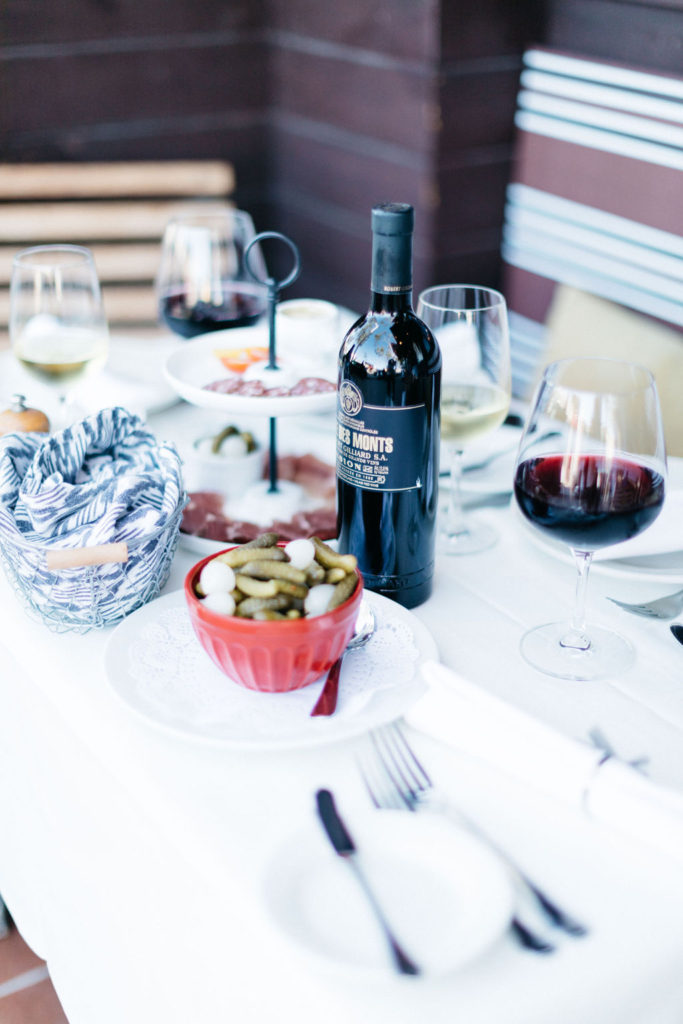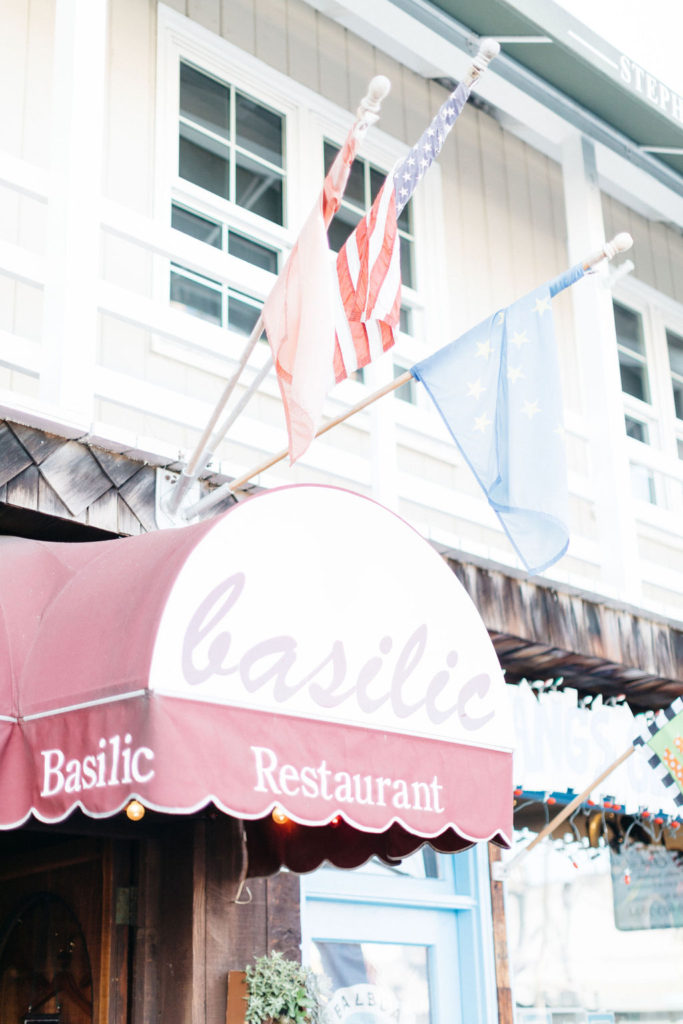 Cheers to great company and a truly amazing dinner ahead!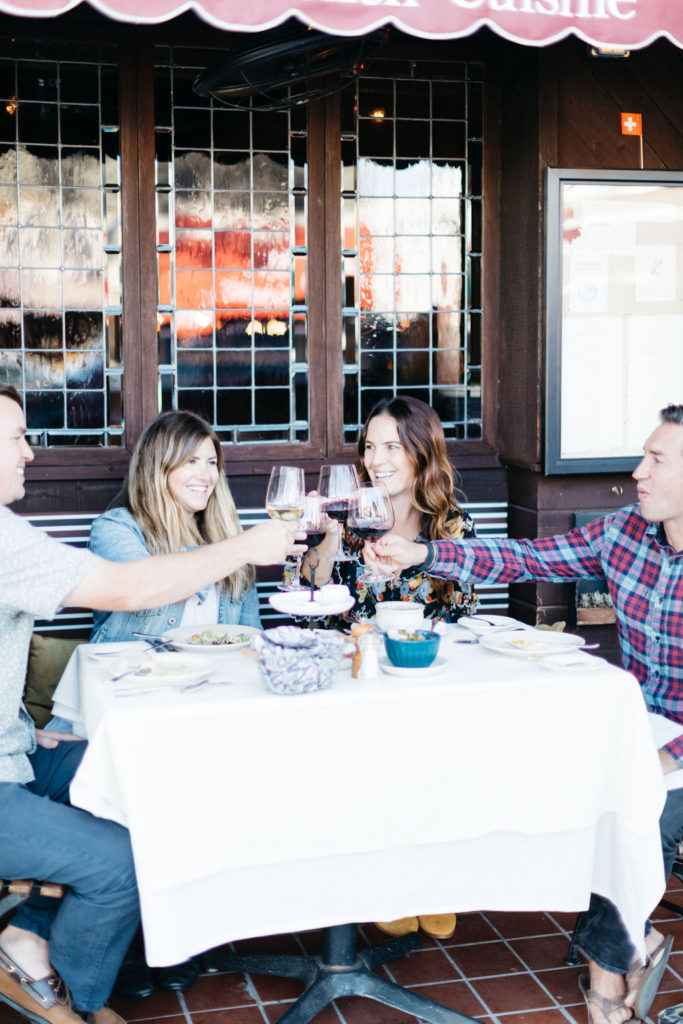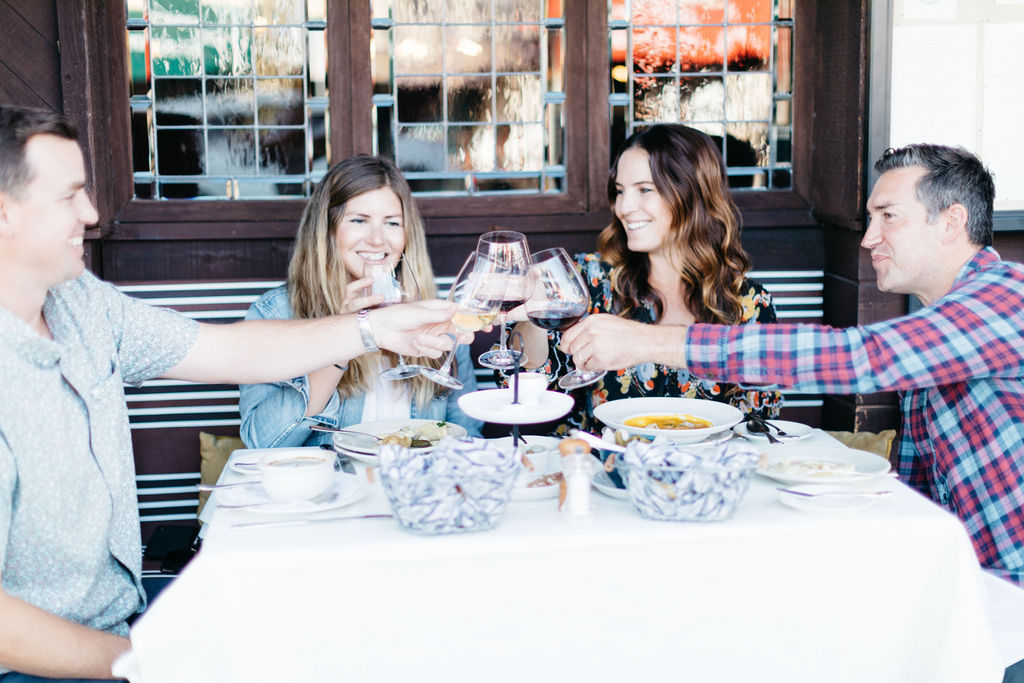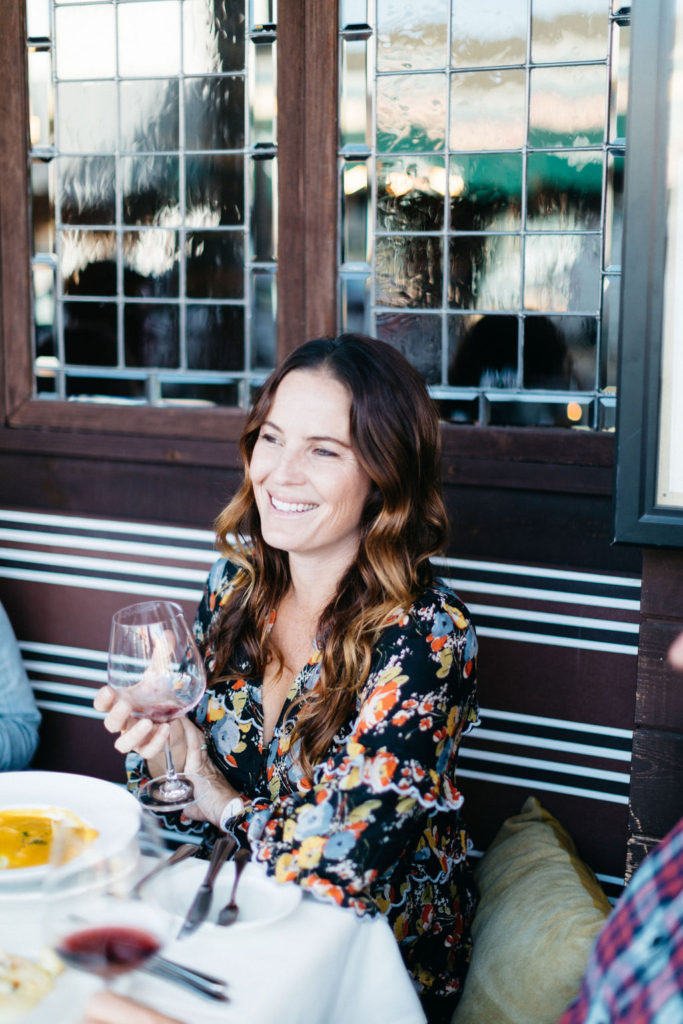 We visited on one of their famous Raclette Nights. More on that in a bit, but first I'll have to share a few photos of our delicious starters! This fresh and yummy salad, their French onion soup and another squash soup that was seriously amazing!! Oh, and of course wine!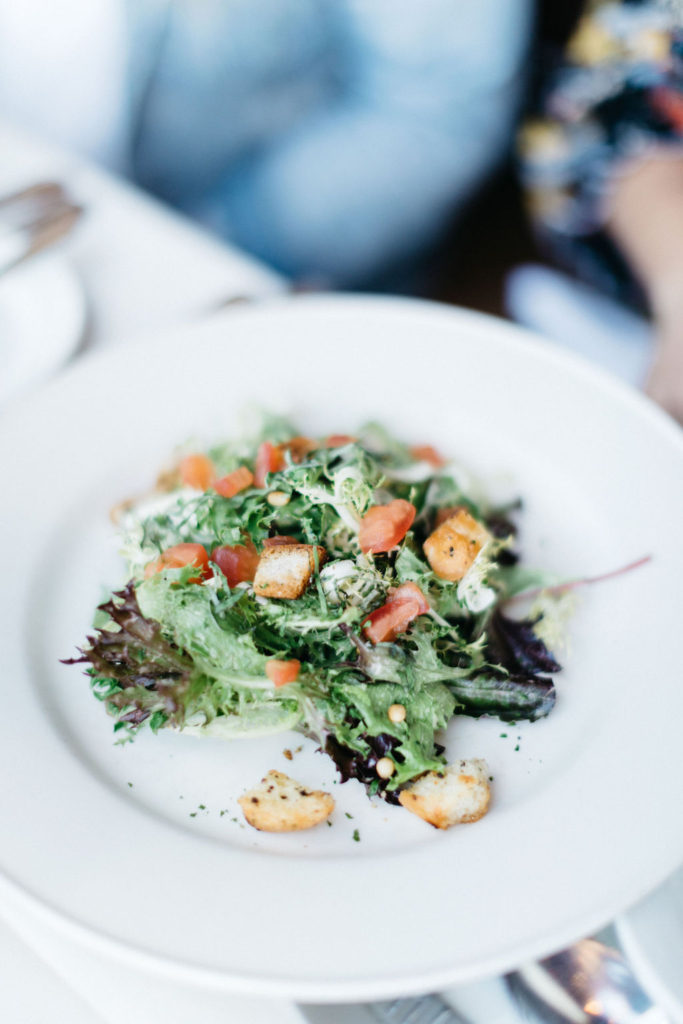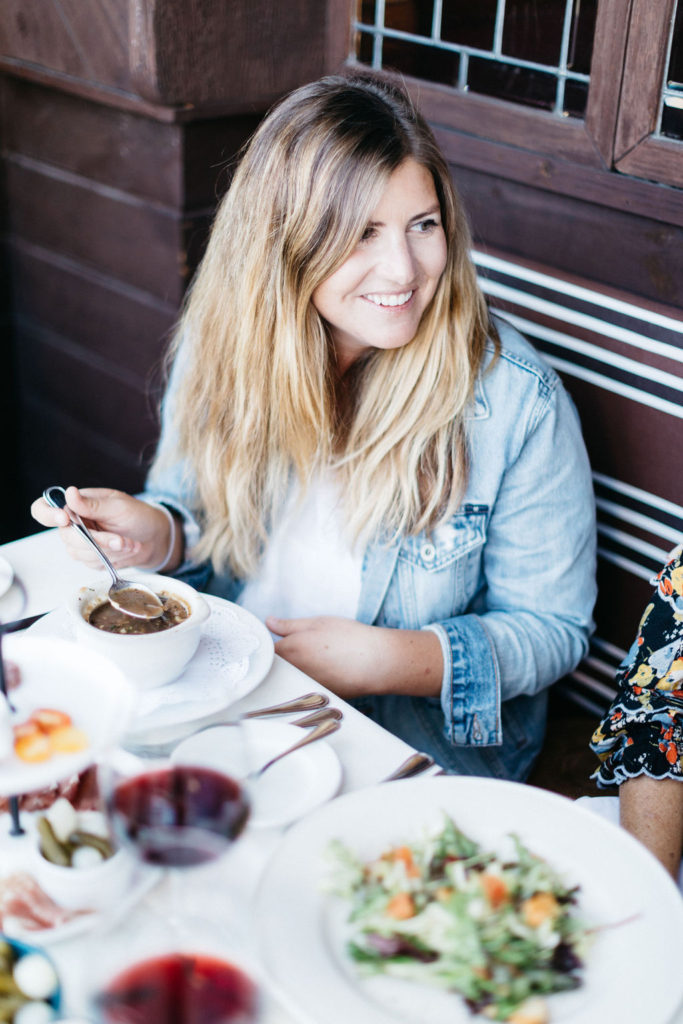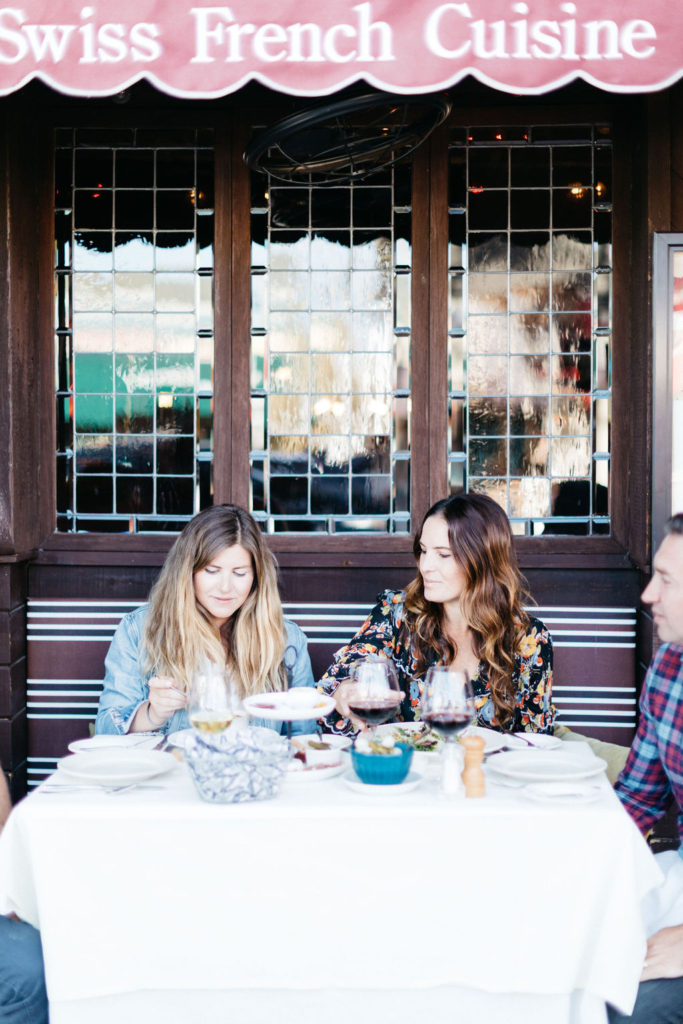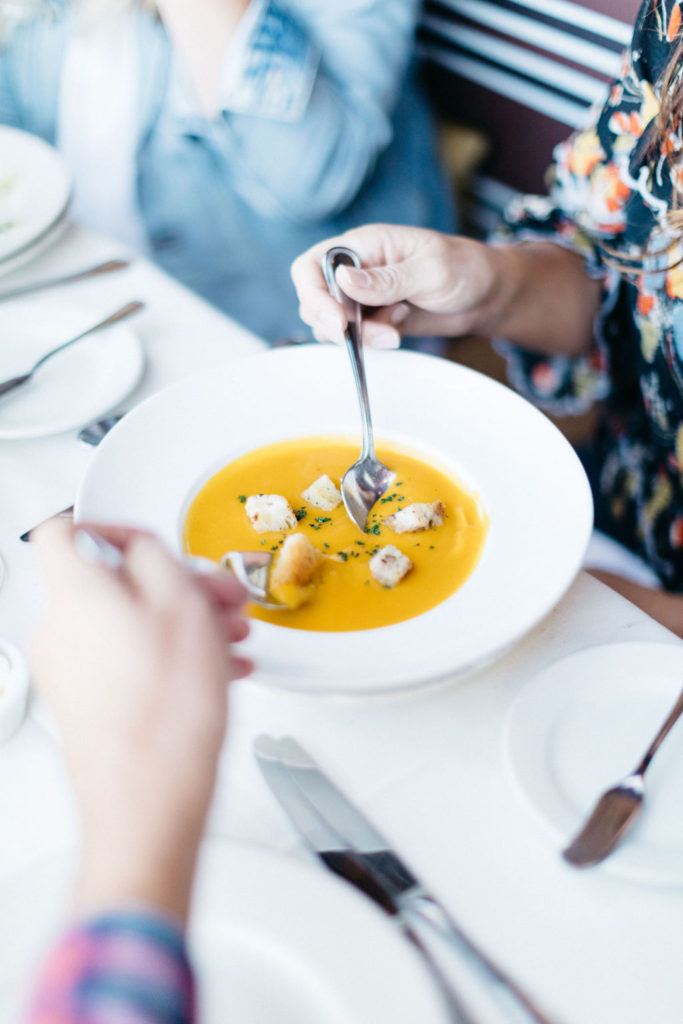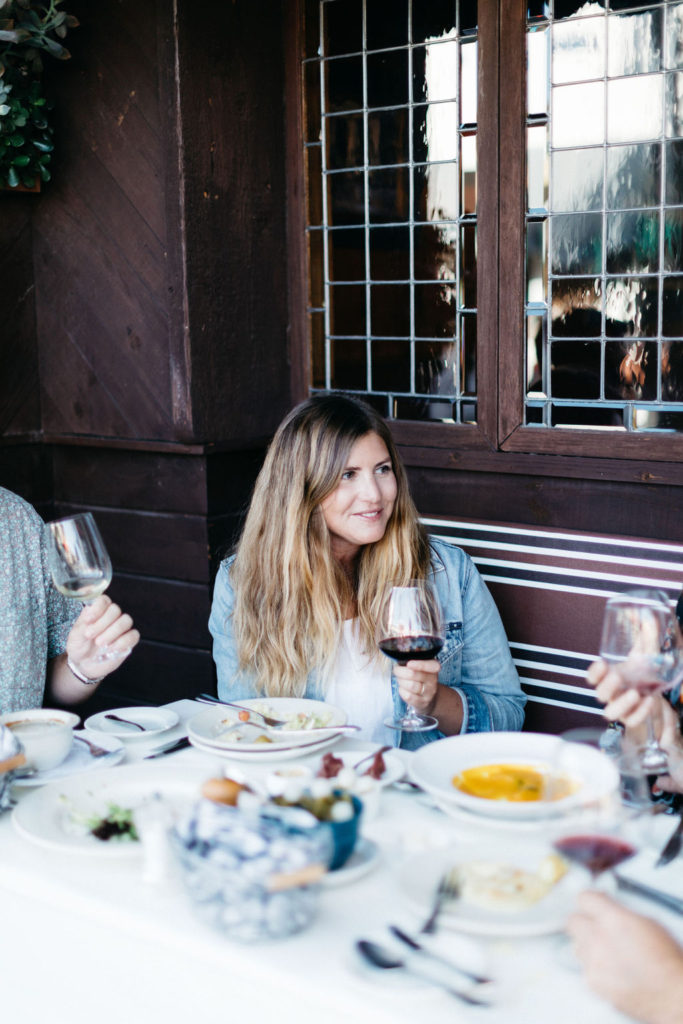 There's the man!!! Bernard is so sweet and adorable, I love this guy!! Plus he is a very talented chef. His fun personality shines through-out the restaurant and in his food. Now, back to Raclette night!
Raclette is a cheese specialty from the Canton du Valais in Switzerland, and also the name of the cheese itself. It is prepared by holding a round of the local cheese close to the fire, scraping the top, softened part off onto a plate once it has melted. The word "raclette" comes from the verb "racler," which means "to scrape" in French.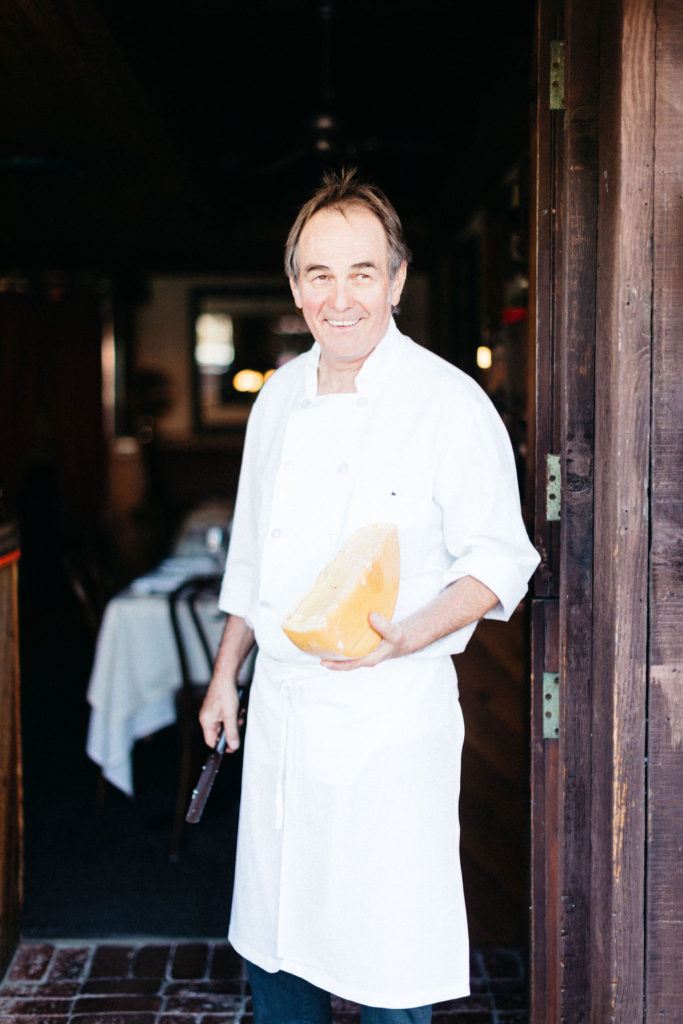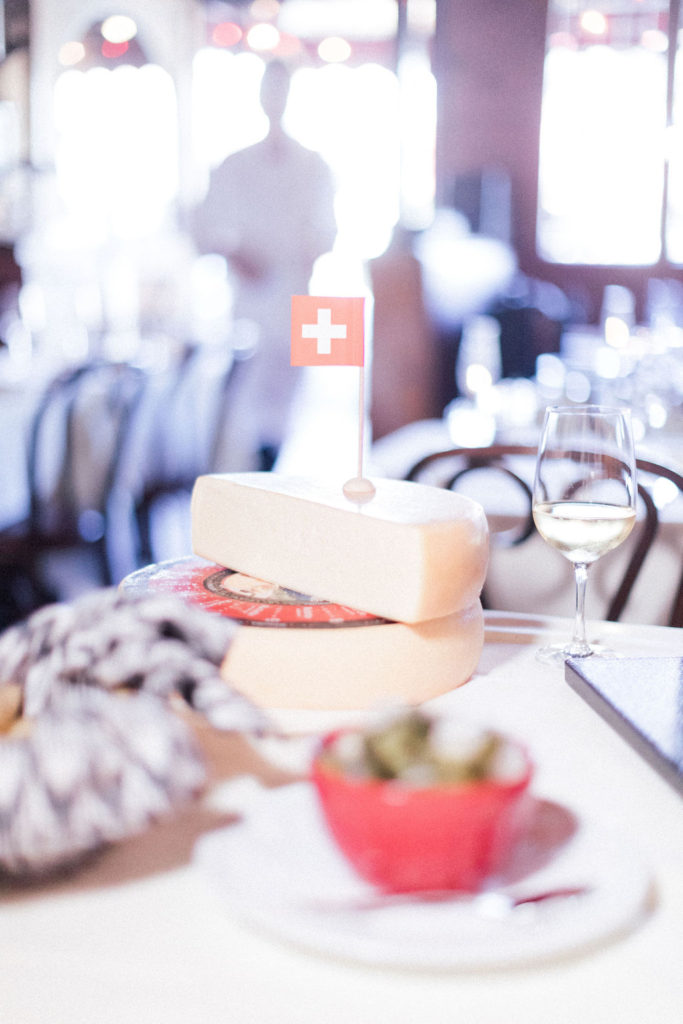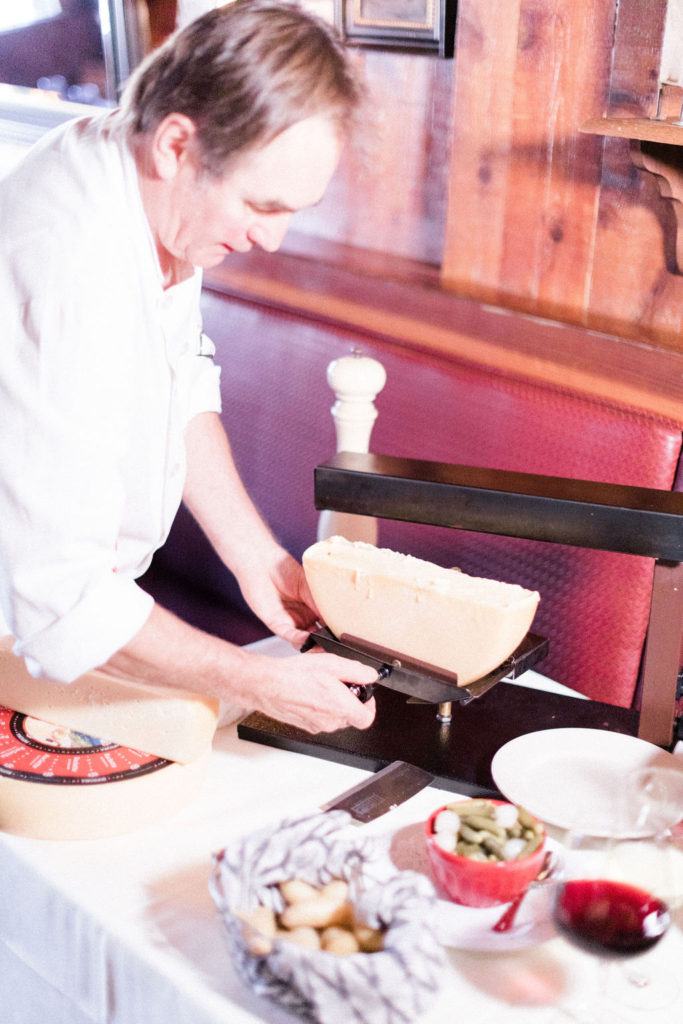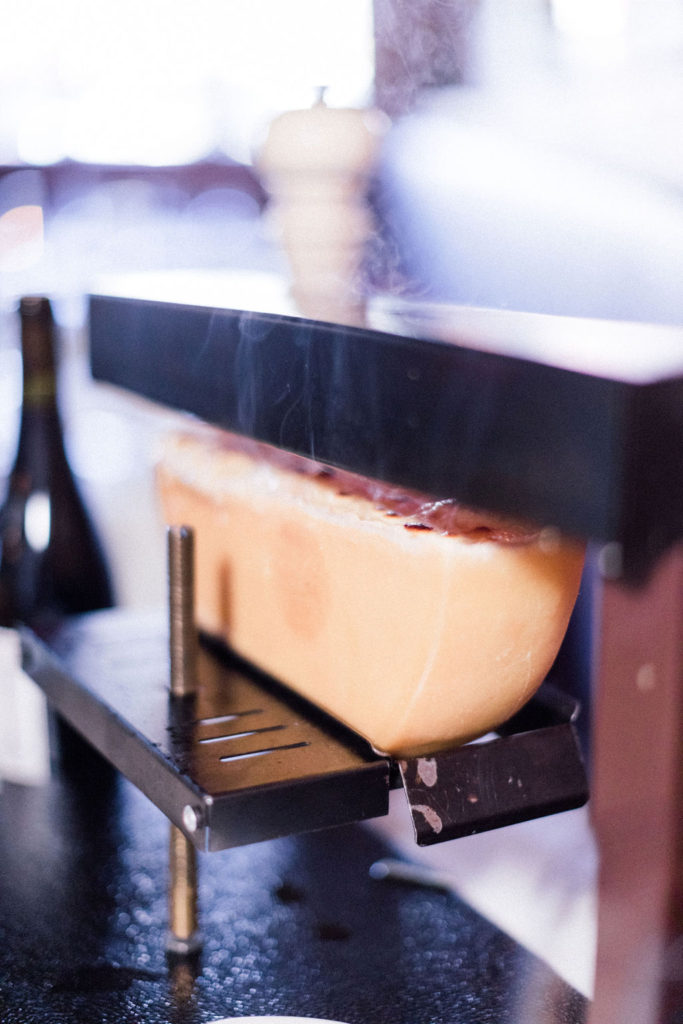 Traditionally, the cheese is grilled in front of a wood fire; after the top layer of the cheese has melted, it is held slantwise over a plate and the melted part is scraped off together with part of the grilled rind. The melted cheese is shared between the guests and is eaten hot, with boiled fingerling potatoes, cornichons, pickled onions, and topped with freshly ground pepper.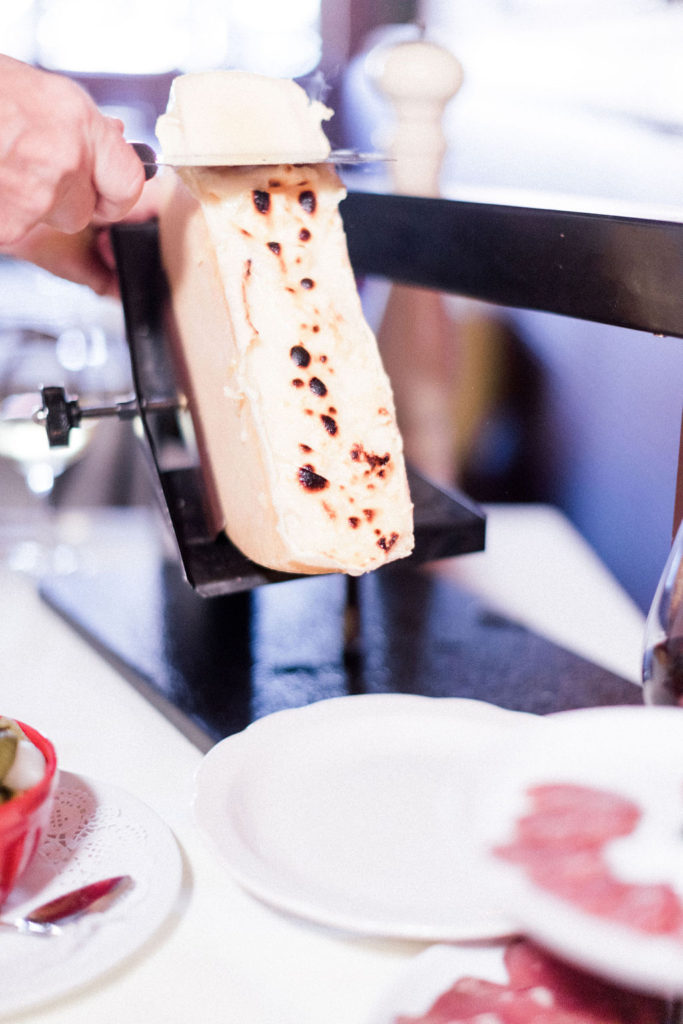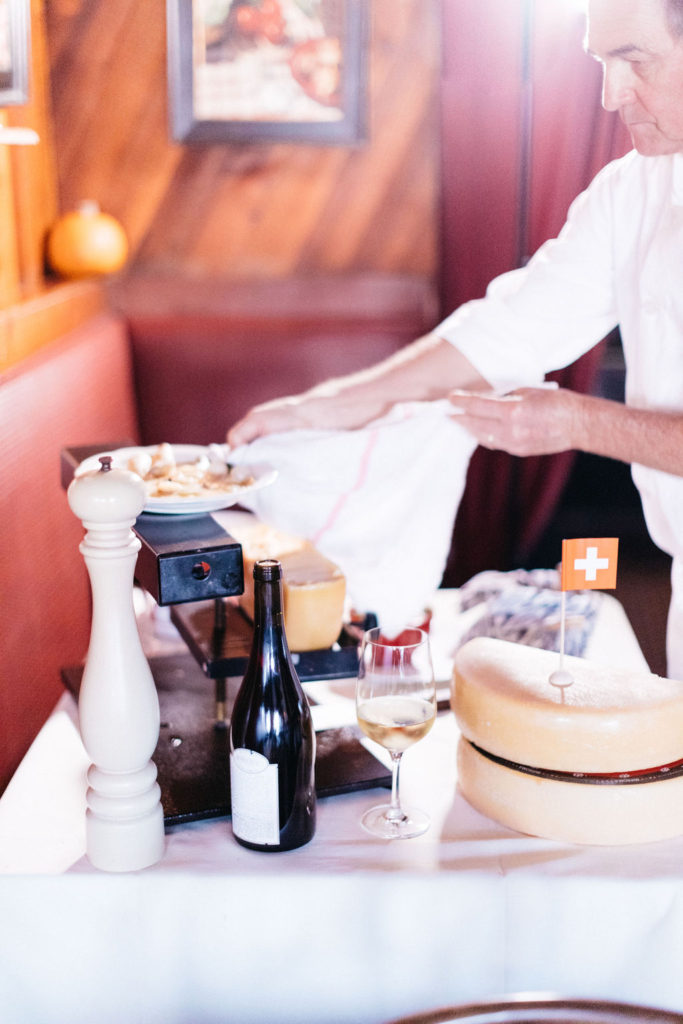 Here's Bernard walking out to serve us our fresh Raclette!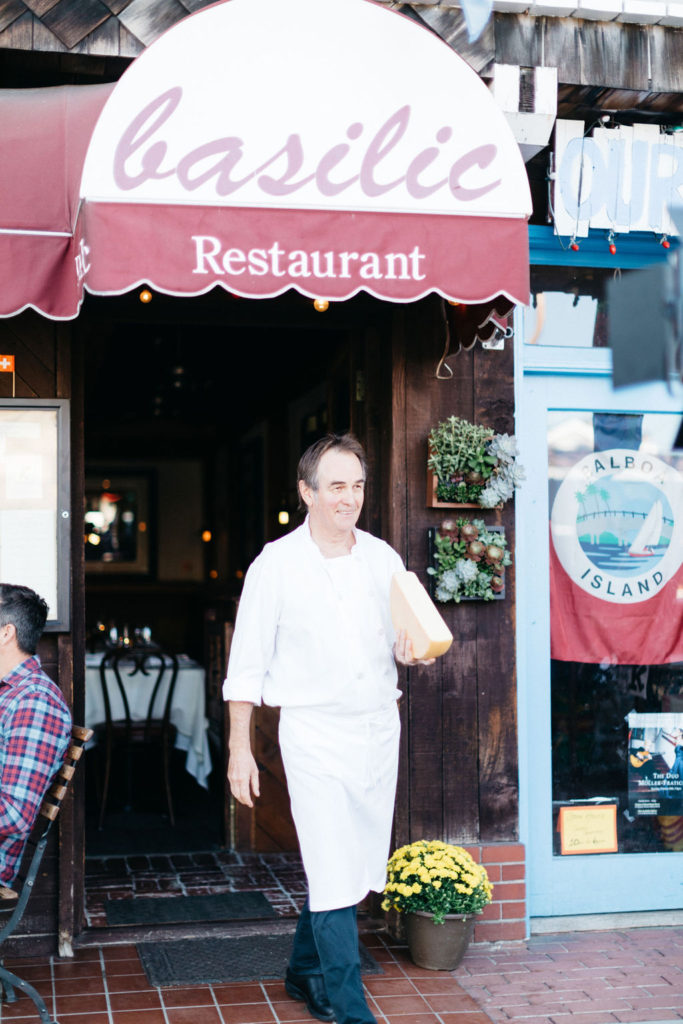 And here are the tasty treats served with it, yum!!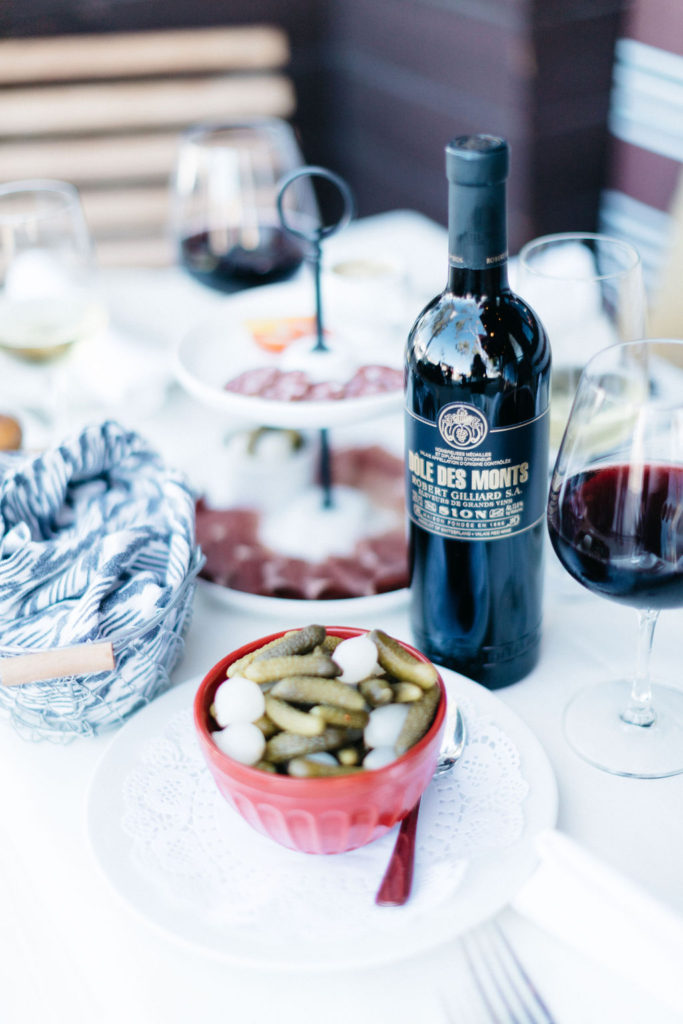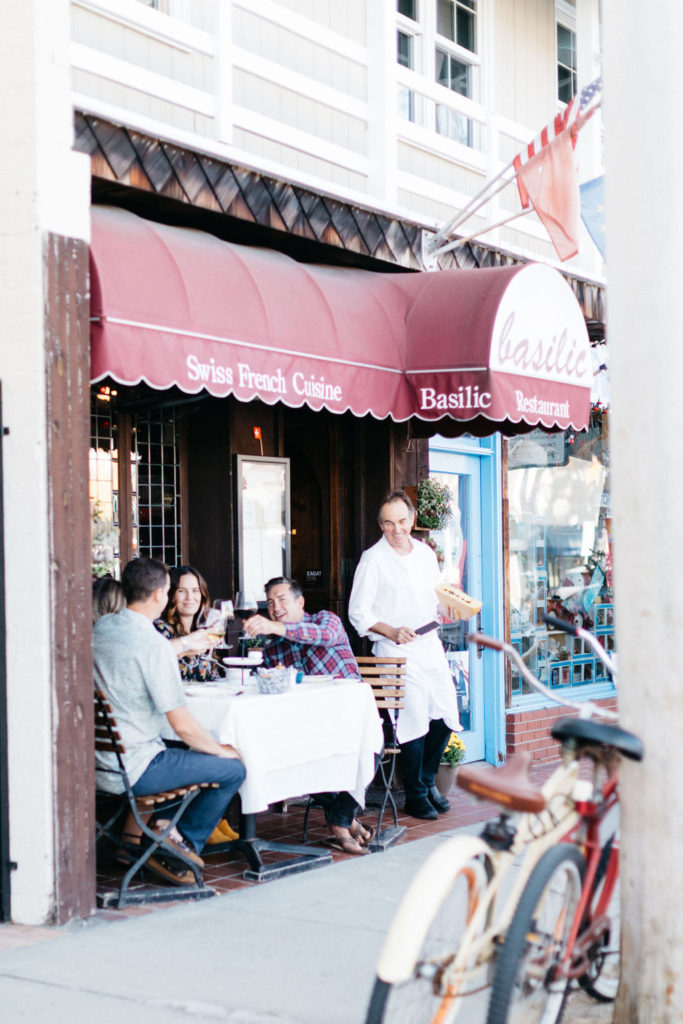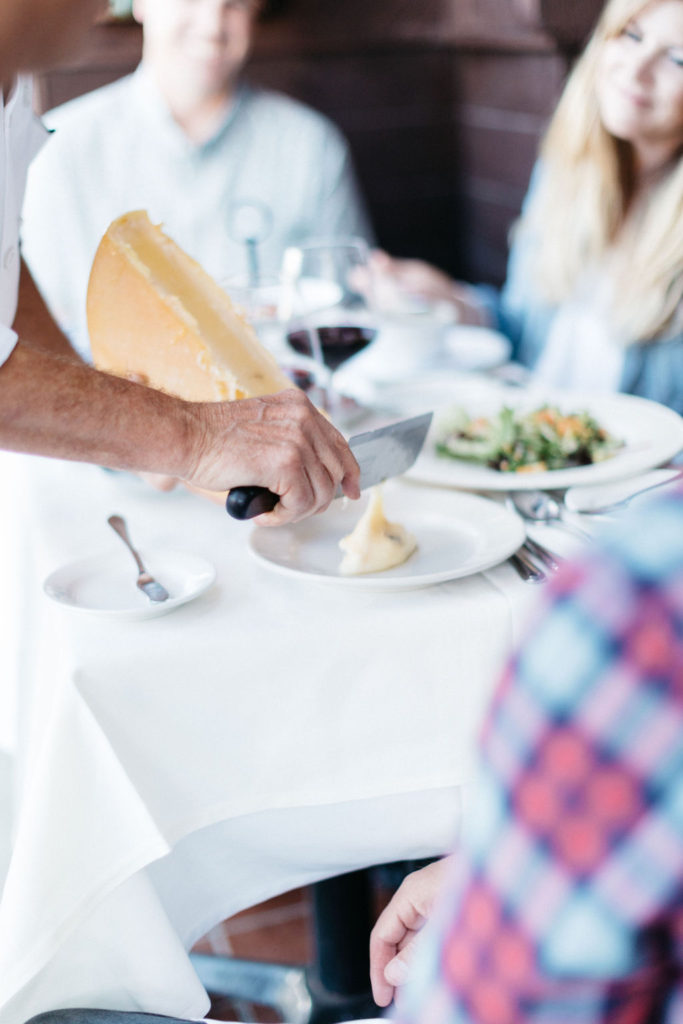 We are big fans over here!! Everyone loved it, I can see why it's so popular! Basilic does Raclette night's the first Tuesday of every month through-out the winter, October – May. They were fully booked the night we went, which was the first Tuesday they offered it. So be sure to make a reservation if you want to experience this delicacy!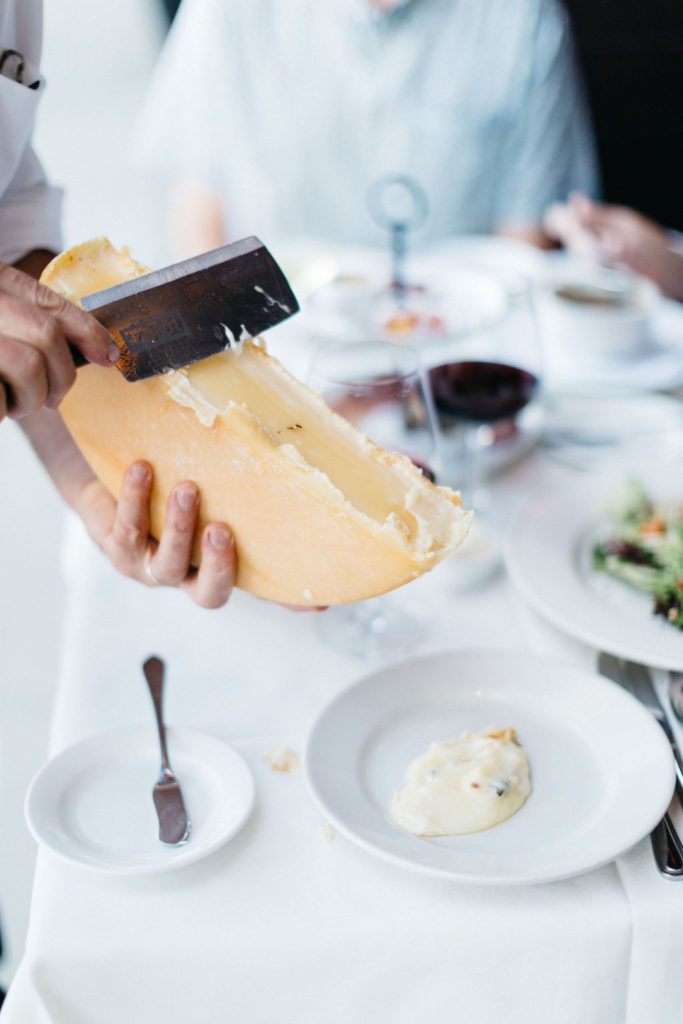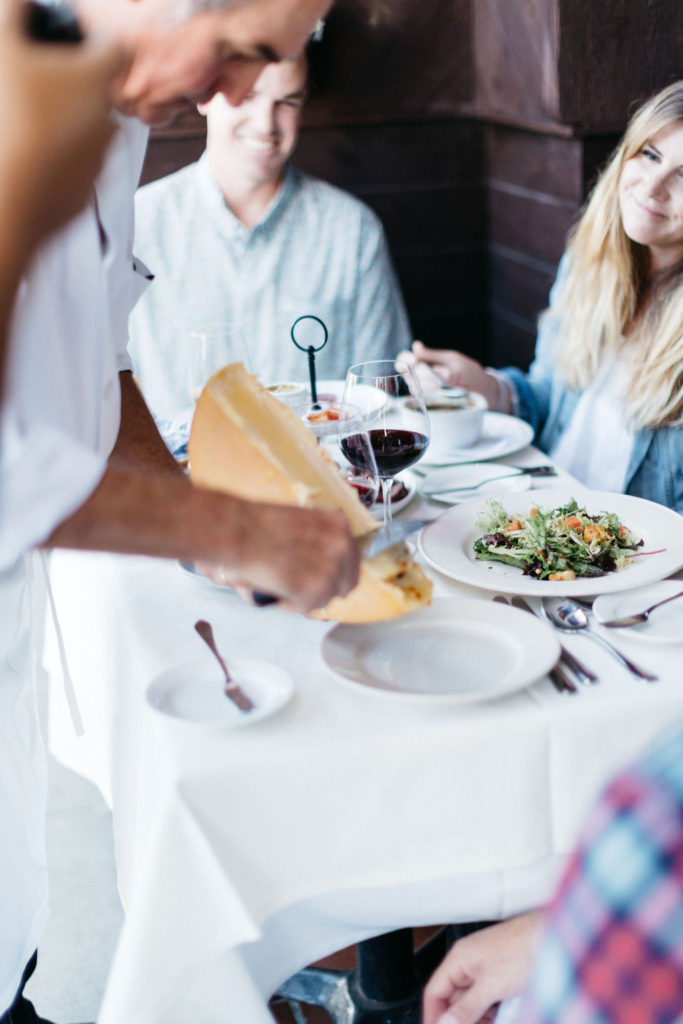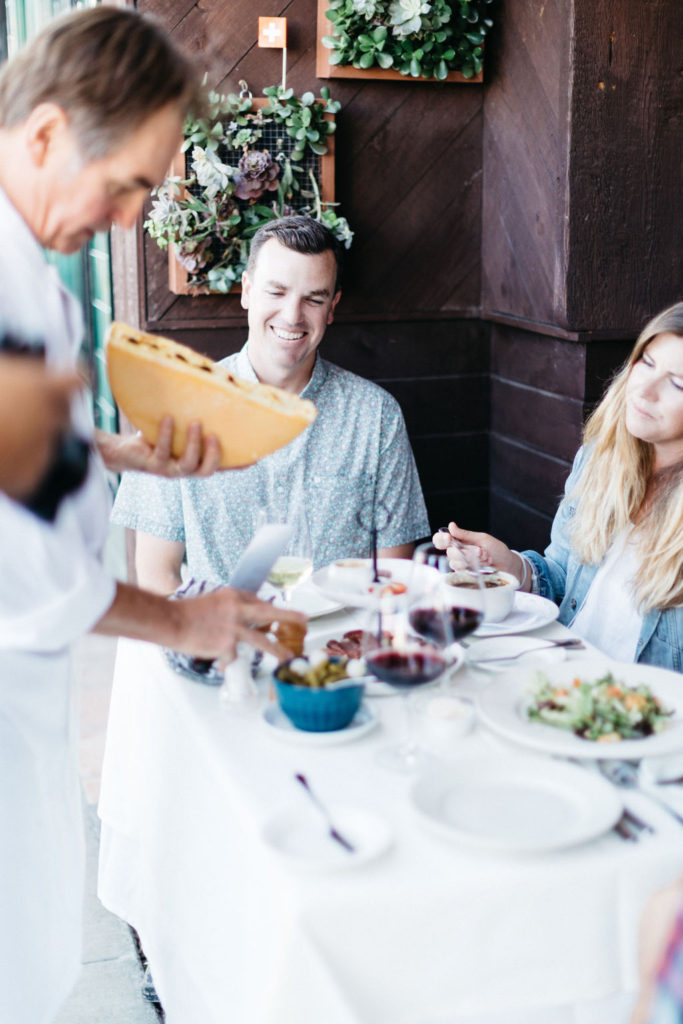 Thank you to Basilic Restaurant and Bernard for our delicious dinner!!! Keep scrolling to get the details on one of our favorite Orange County restaurants and for the amazing video Visit Newport Beach put together!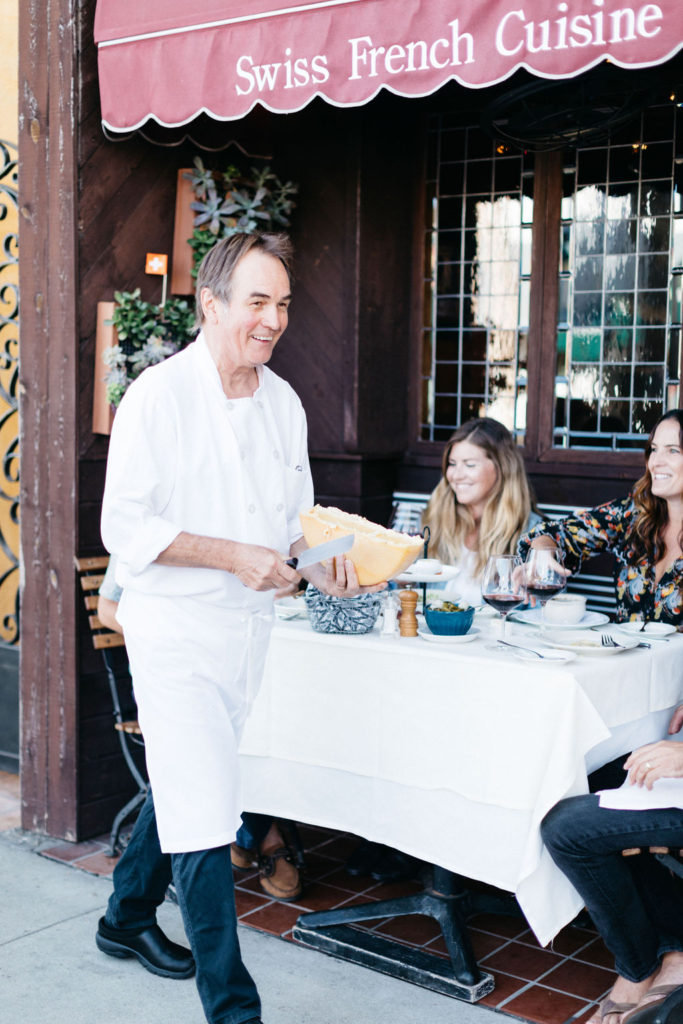 The Deets
217 Marine Avenue Newport Beach, CA 92662
Open Tuesdays through Saturdays from 5:30 pm
Reservations: 949.673.0570
Raclette Night at Basilic

All-you-can-eat raclette served with served with fingerling potatoes, cornichons and pickled onions
1st Tuesday of every month (October through May only)
xx
Jacquelyn