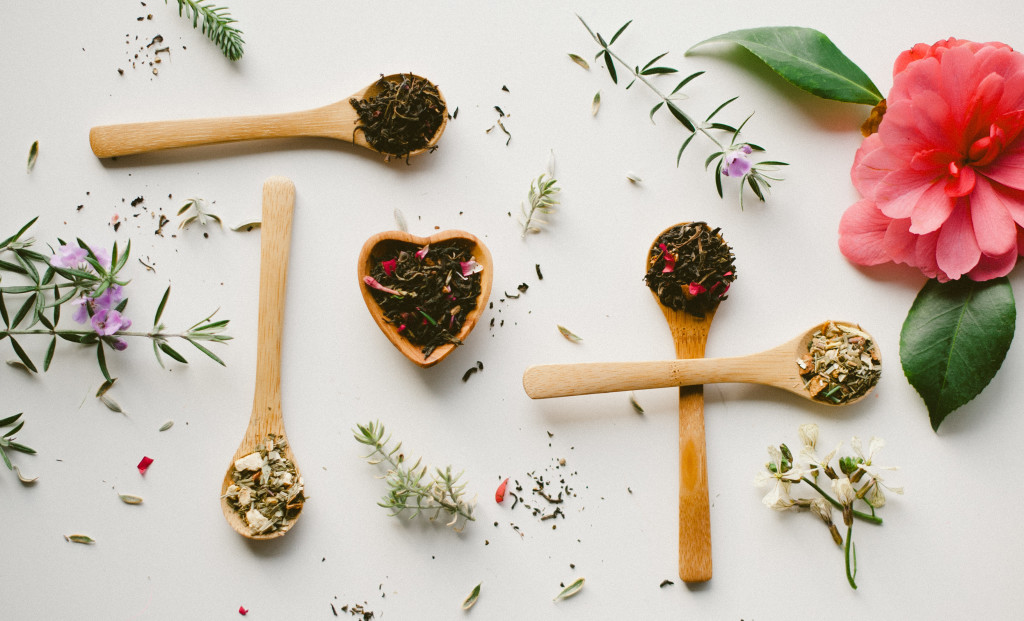 One of our new year's resolutions was to give our skin a bit more love this year…and in a pure and natural way….
Lets talk Herbs…… Herbs don't just make your food tastier and make great tea; they also smooth skin, and add shine to hair!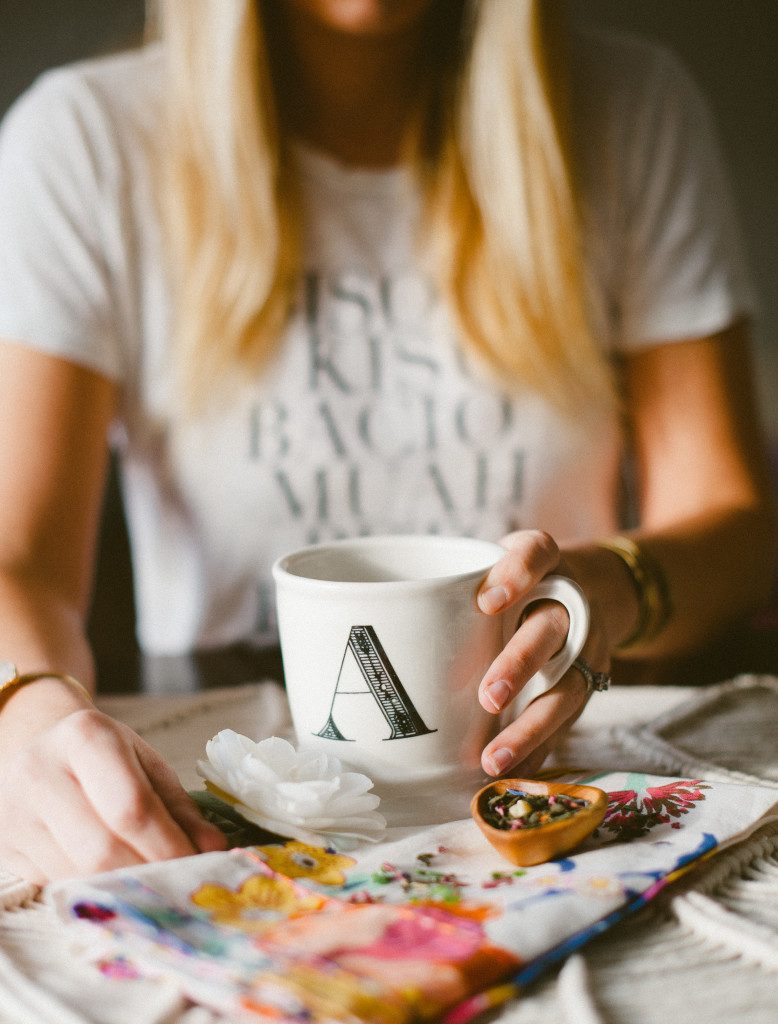 Being an avid tea drinker, I love incorporating tea masks into my weekly skin regimen. Once a week, I get up an extra 30 minutes and have "me time"…. its me and my green tea… both on my face and in my belly :)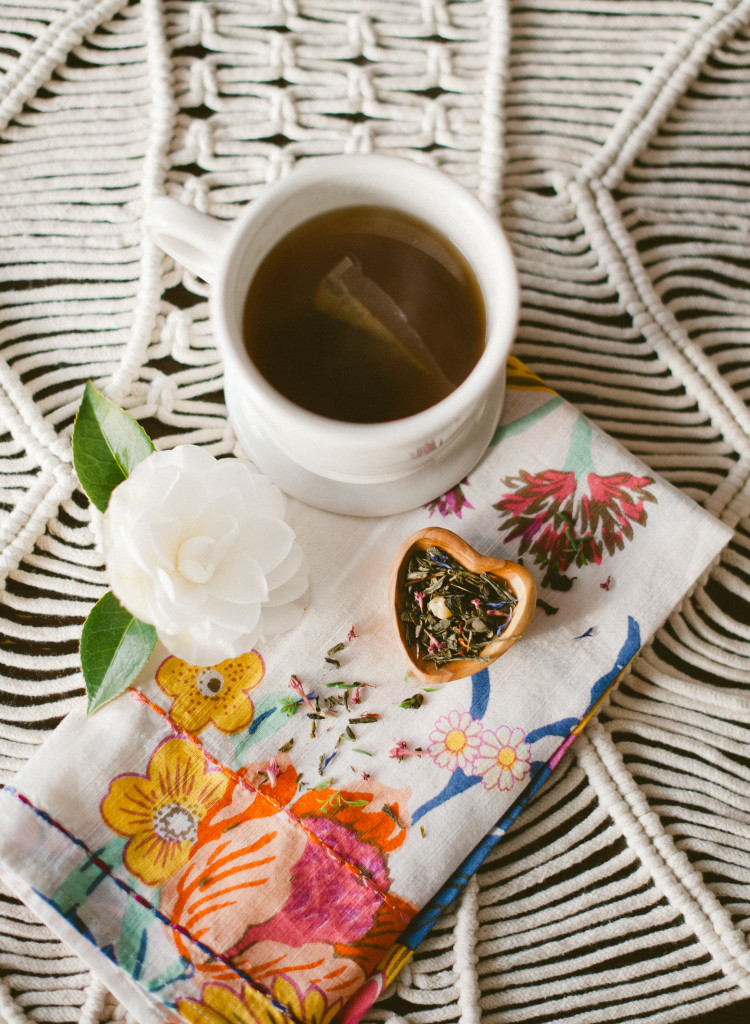 Green Tea and Honey Mask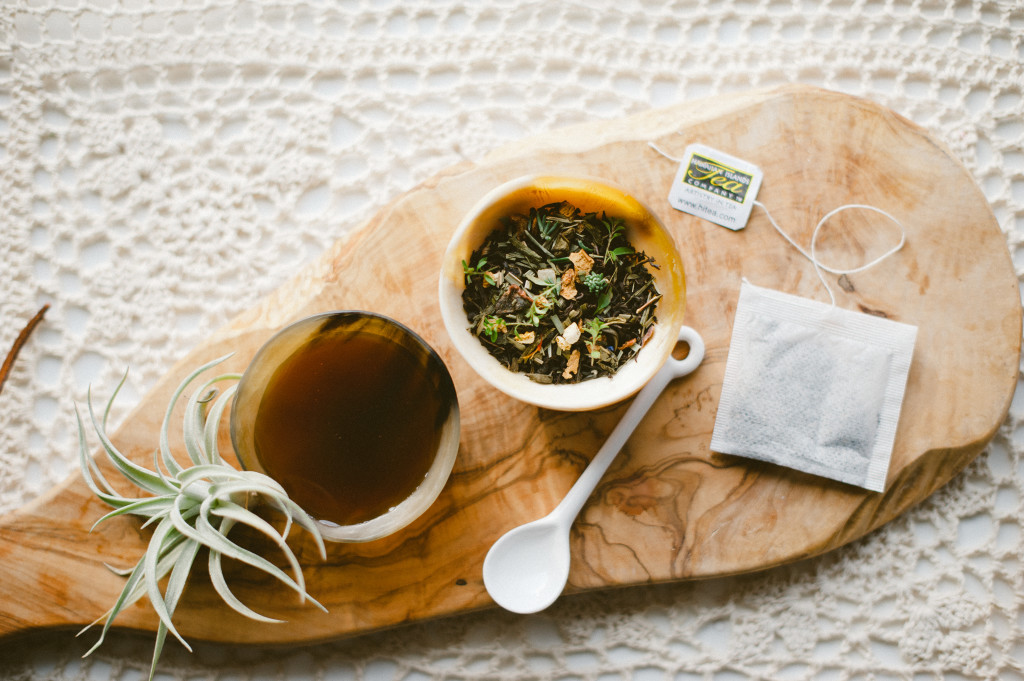 Ingredients:
Green Tea Bag + Honey
Mix moistened green leaves (just cut open a green tea bag that has been dipped in water a few times) with honey to form a paste and coat your entire face – leave for 15 minutes and rinse with warm water.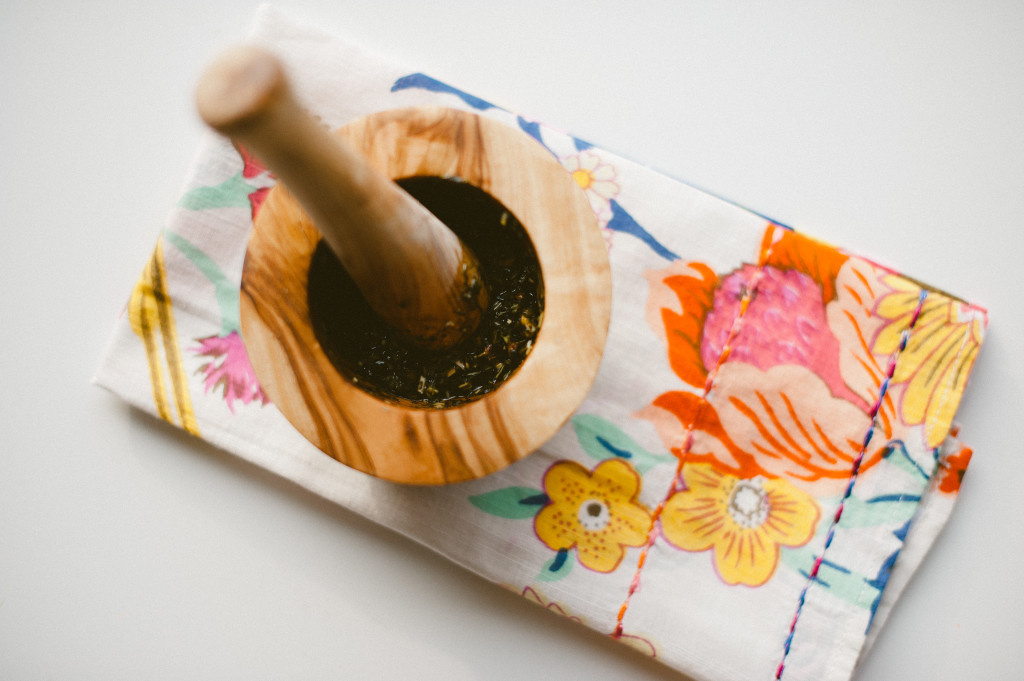 now… there are MANY types of green tea out there… I think I have about 5/6 in my pantry. My personal favorite is guava green tea so I use that in my mask but you can use whatever one suits your tastebuds and skin… just be sure to do a test spot on your skin prior incase of any skin sensitivities.
Fun Fact: Guava is great for your skin.. it is abound in vitamin C, antioxidants and carotene, all of which are beneficial for your skin
Yup thats it!!! Pretty easy huh….
Green tea is packed full of antioxidants which is awesome for preventing redness + blackheads….this mask is great for spot treatments, too.
Tired Mama + Tired Eyes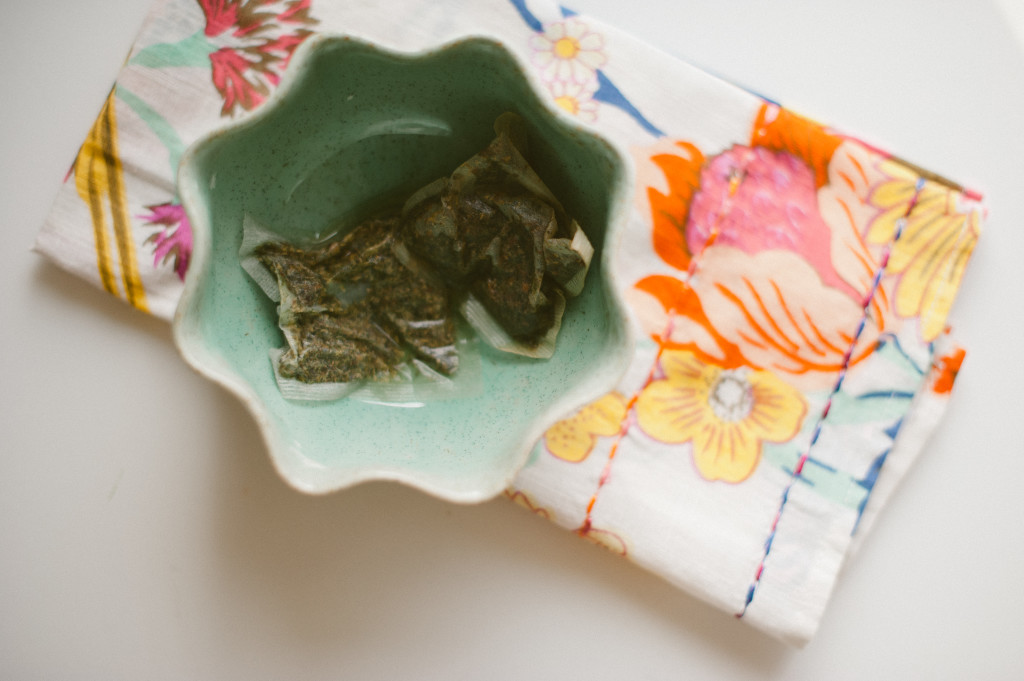 Caffeine + Tannins
If you look at the ingredients in your eye cream, you will notice most of them have caffeine and tannins…. both which are also in your morning cup of tea!
Caffeine can help shrink blood vessels around your eye, thus reducing puffiness and dark circles + tannins stimulate healthy blood circulation and help tighten and soothe skin.
At the same time you are relaxing sipping your tea and allowing that green tea masks to brighten your skin… throw on some tea bags on your tired eyes….
Grab a couple more of your tea bags that you used in your mask and soak in hot water for about 20 minutes…. take out  and allow to cool… then simply throw on top of your eyes… most important part… Relax!!
Photos by the sweet Cassie Green