It's officially the middle of Winter, and although it doesn't necessarily feel that way in sunny California, it sure is fun to dress the part!  Today we are talking about the Winter coats that we invested in this year that will keep you not only warm during these colder months, but also stylish!
We are always looking for something functional that we can wear with multiple outfits and that will last us for years to come, making sure we are getting our money's worth, while also keeping our favorite trends in mind.
---
This year my family and I are taking a trip to the snow, yay!!  It will be my son and my pup's first time playing in the snow and I needed a new jacket for the occasion!  This one from BB Dakota isn't super heavy but will work well in the snow with a sweater and also here at home with a t-shirt when it's a bit chilly out.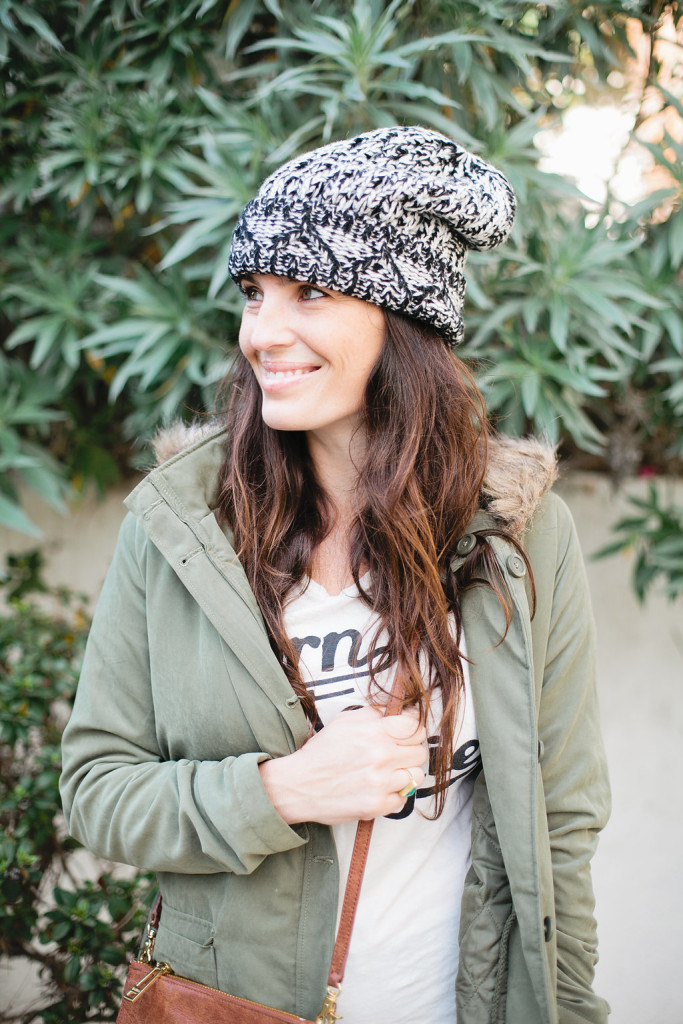 I loved the army green color, it's basically a neutral that goes with everything!  I'm wearing it at home with my Bandit "Born to Boogie" tee because, well, I was! Plus this cozy beanie from Madewell.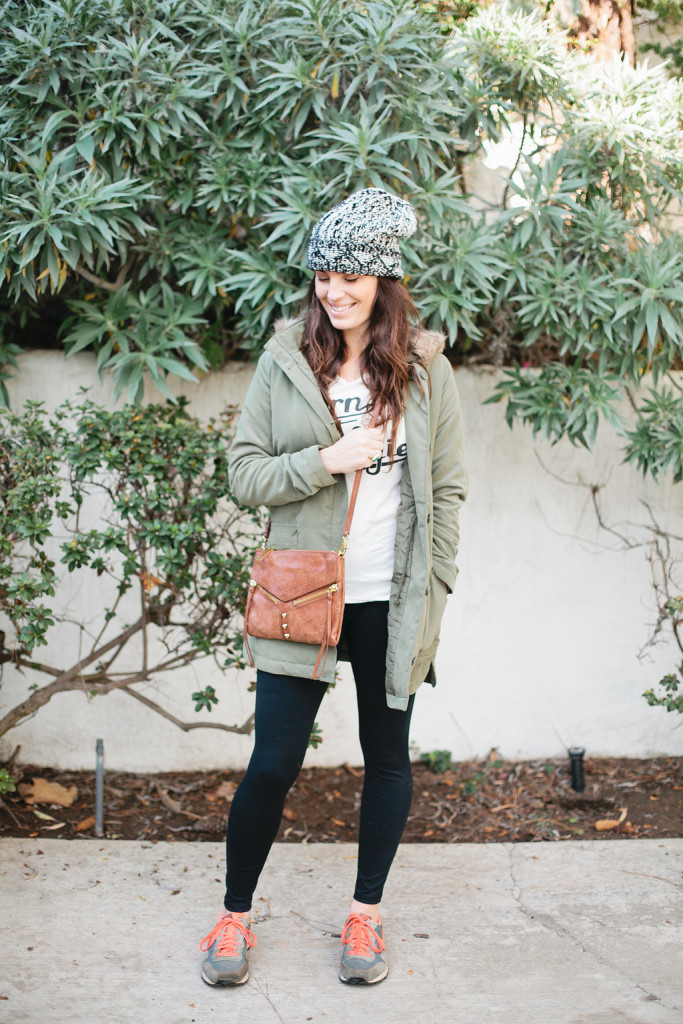 This look is basically my uniform these days as a busy mom… Tee, leggings, sneakers, done!
The bag was one of my Christmas gifts from the hubby (now on sale!)… I am in love with it!  Love the hardware and the versatility of it.
My favorite leggings are by David Lerner, the fabric is nice and thick so they aren't see through, worth the price… And these sneakers are Nike for J Crew, I can't get enough sneakers right now!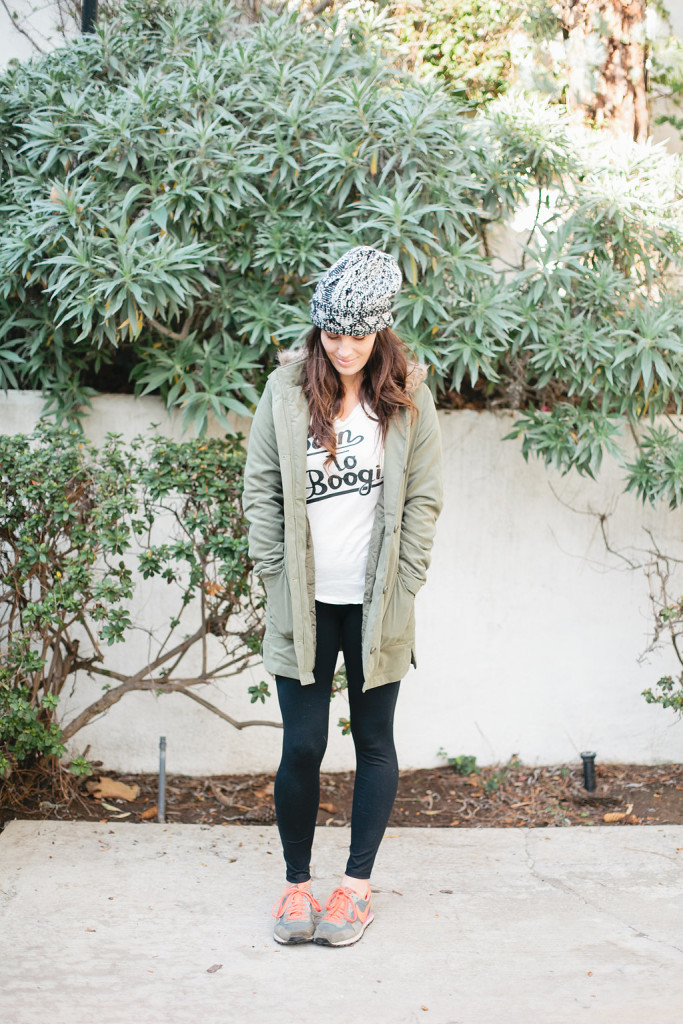 Gotta love the cozy fur hood!!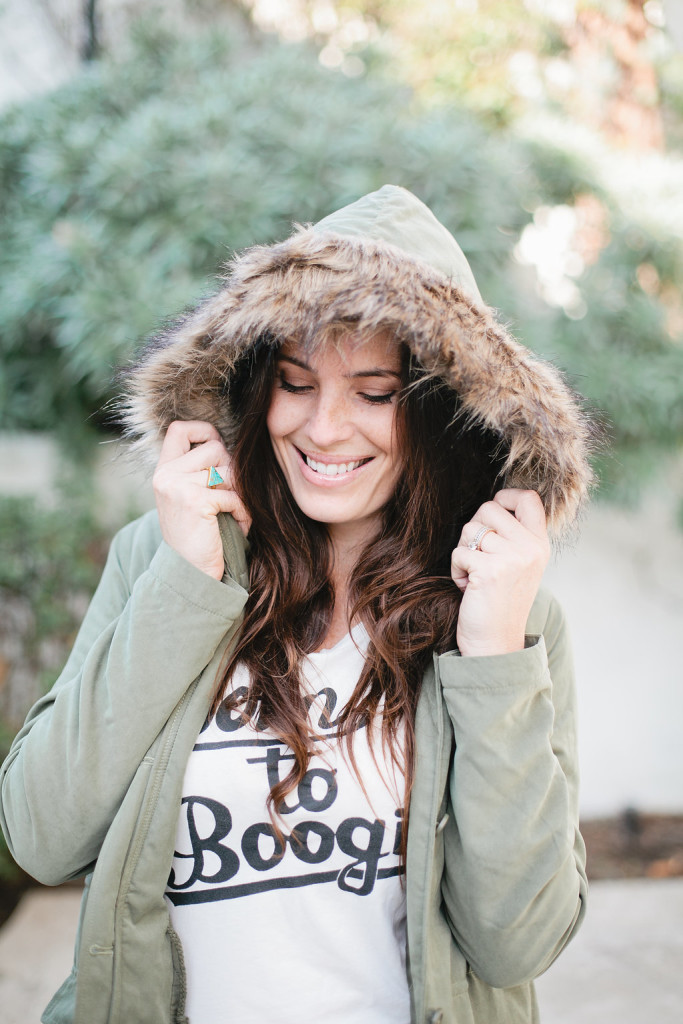 ---
 I'm completely in love with this next jacket and had to get it once I saw one of my favorite shops, Prism Boutique, post it on their Instagram.  I have been dreaming of a sherpa coat for some time now, wishing I had the perfect vintage one a-la Penny Lane in Almost Famous…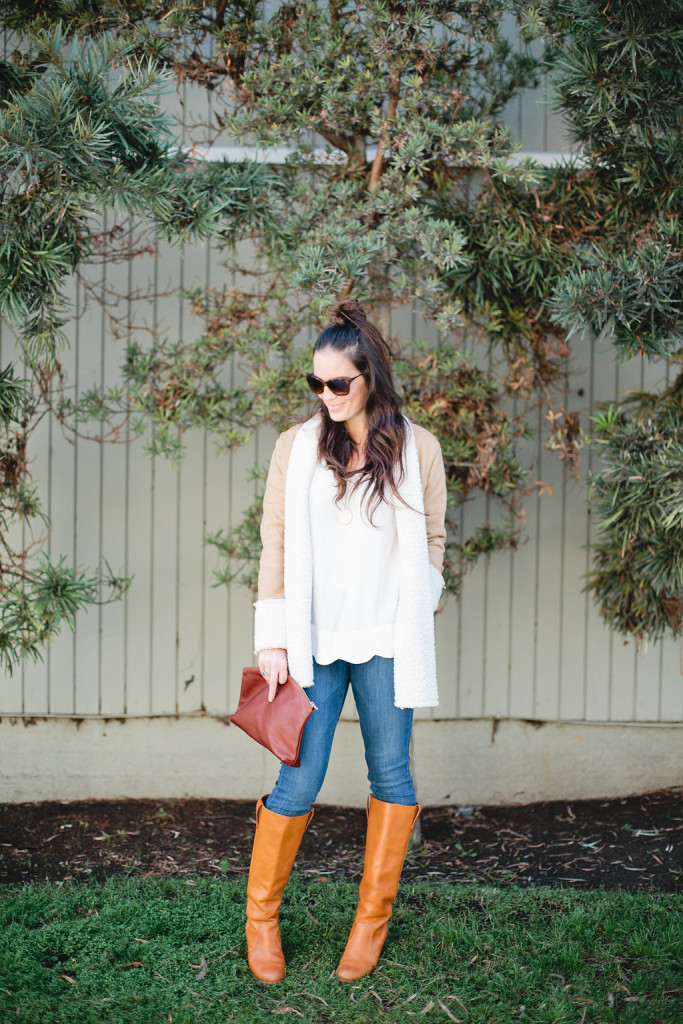 I paired it with my favorite Genetic Denim, white silk top and Madewell Boots … Let me tell you, you feel pretty glamorous in this outfit, well at least I did, ha!
This Baggu bag is so prefect, I love the color – a burgundy/brown – and you can use it as a clutch or to hold all your makeup/stuff in a bigger "mommy" bag, which I have definitely invested in!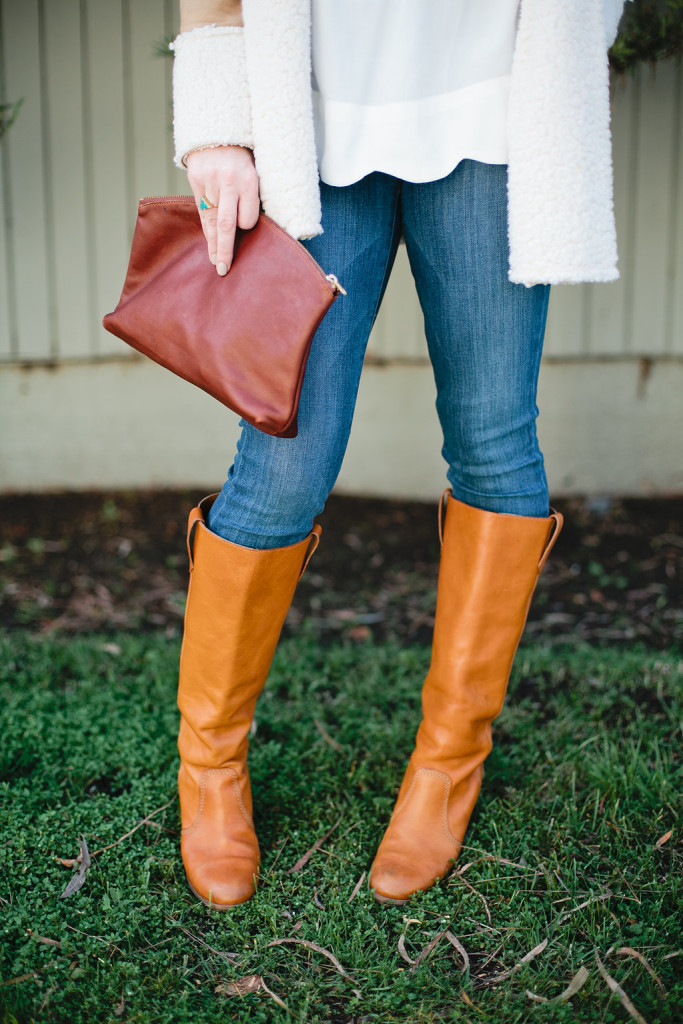 Can't forget the sunnies!  All of the sunglasses in this post are SALT, a Beijos favorite!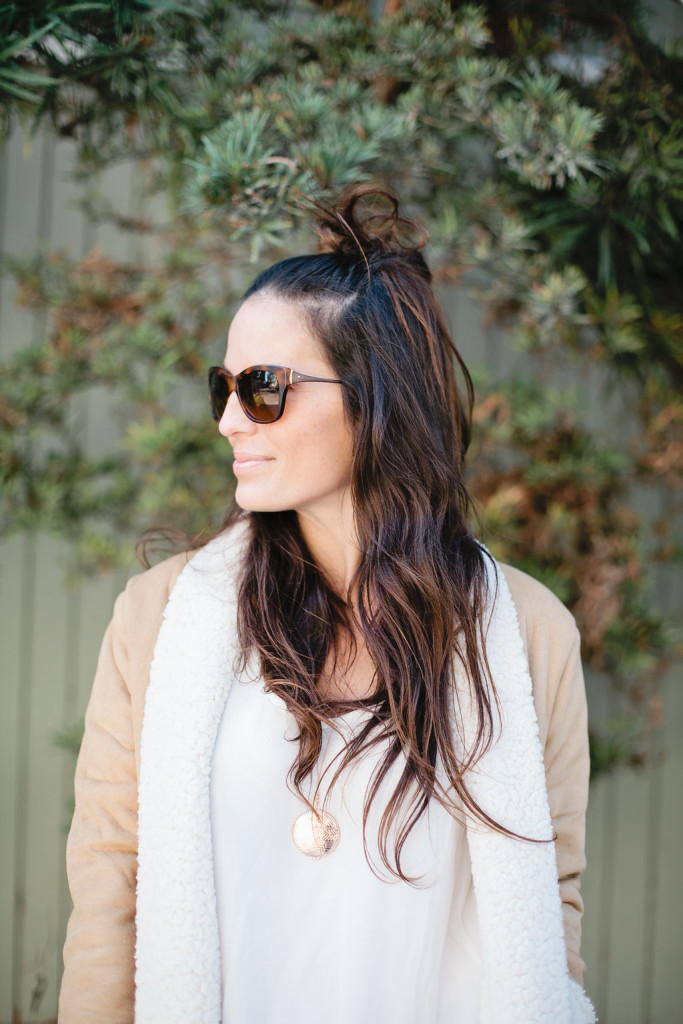 This necklace goes with everything – and who doesn't need a little rose gold in their life?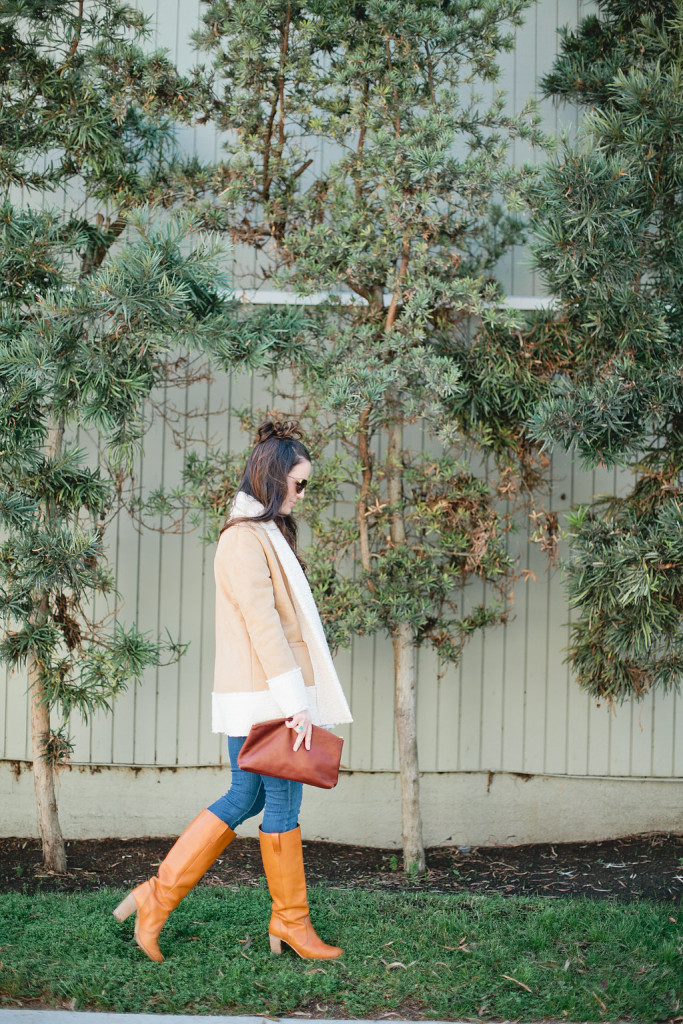 ---
This last jacket has me feeling a little fringey ;)
I love anything with fringe, and when you combine it with leather, I'm sold!  I'm not gonna lie, my leather jacket collection is pretty on point, and this one has a prime spot in the rotation.
I've had this one for a few years now, but you can find a similar one here or here.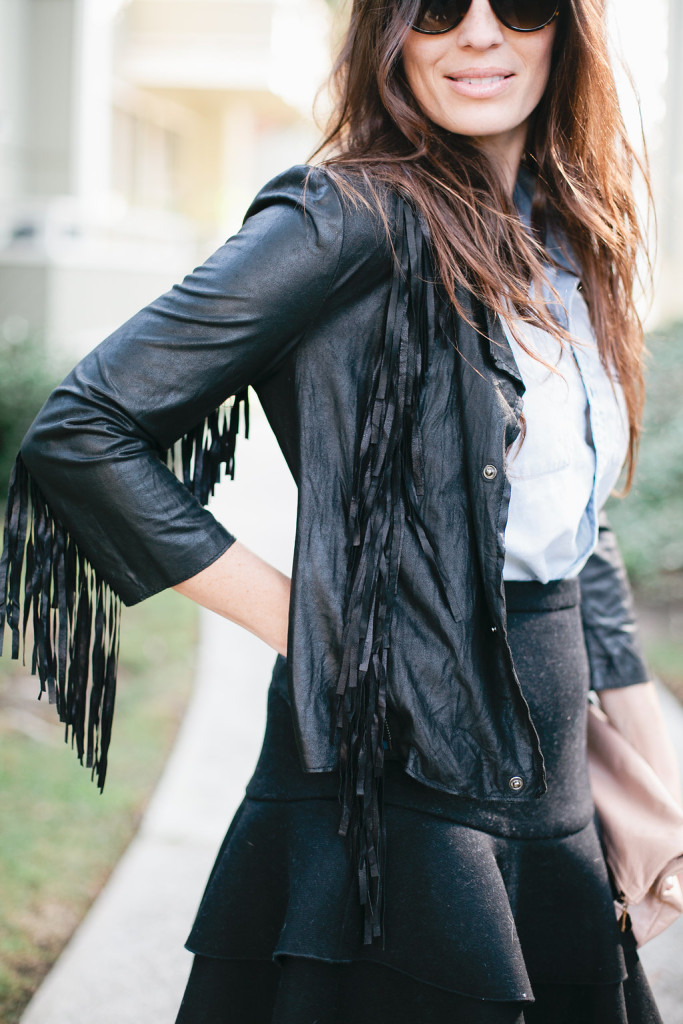 You can dress this jacket up or wear it more casually, but no matter what you feel pretty amazing when you're in it.  This time I paired it with a simple chambray, a black wool skirt and some knit patterned tights – an outfit that works for any winter occasion!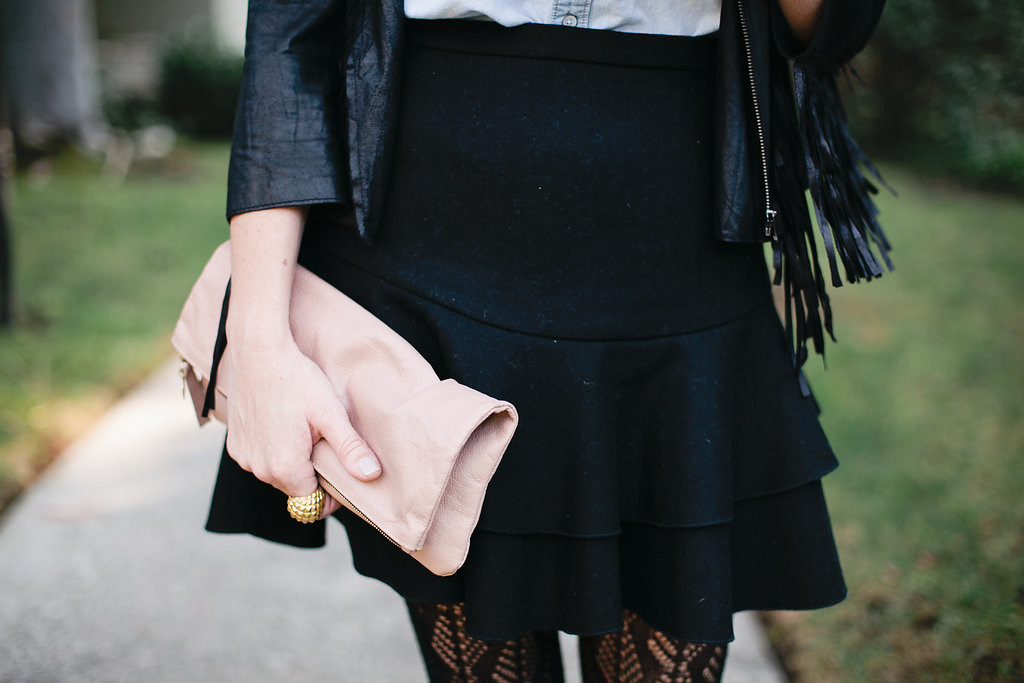 As far as accessories, I am obsessed with my Claire Vivier clutch, and this soft nudish pink color goes with everything… And my new headband, a Christmas gift from my sister, adds the perfect metallic touch to give this outfit a bit of spark!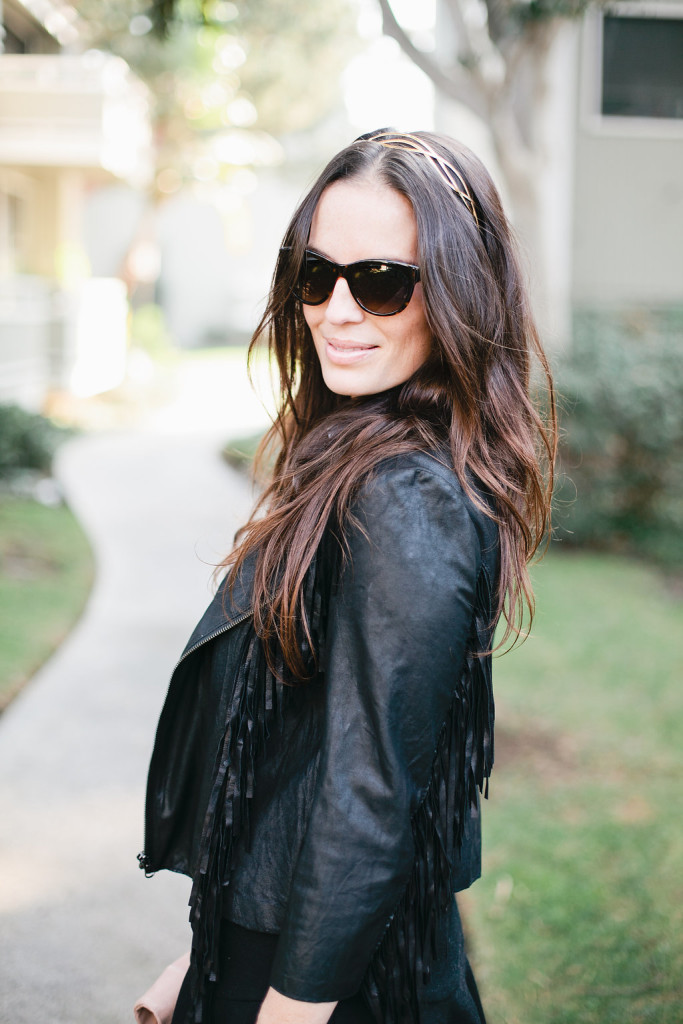 All photos by Megan Welker