We were so honored to be asked to join "The Cream Of The Crop" this year, the amazing wedding event that the talented ladies of Bash Please put on every year.  This year the theme was to die for… White Neon, Nudes, Ivories, and Taupes!  Couldn't love it more!!  Our inspiration stemmed from textile, we really wanted to use different elements in our booth that embraced the theme and made a statement.  Let's start off with our table…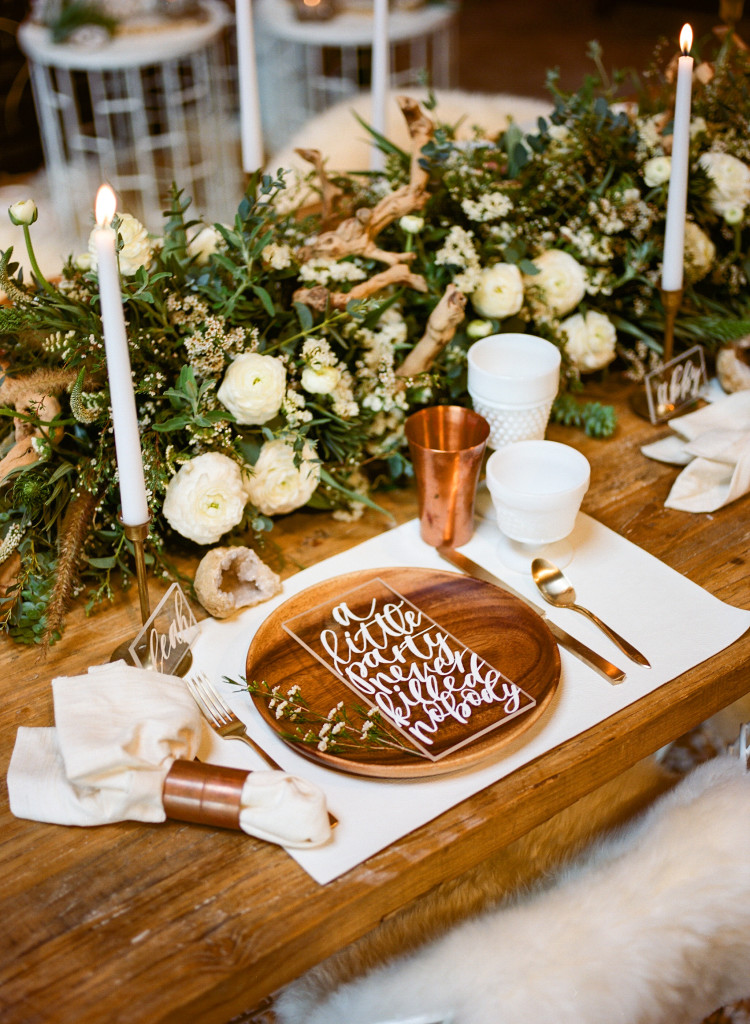 Still so in love with all these details… The leather placemats, the fun party quote on acrylic placed on a wood plate, copper details in the napkin and cup, and the fur throws on the chairs!!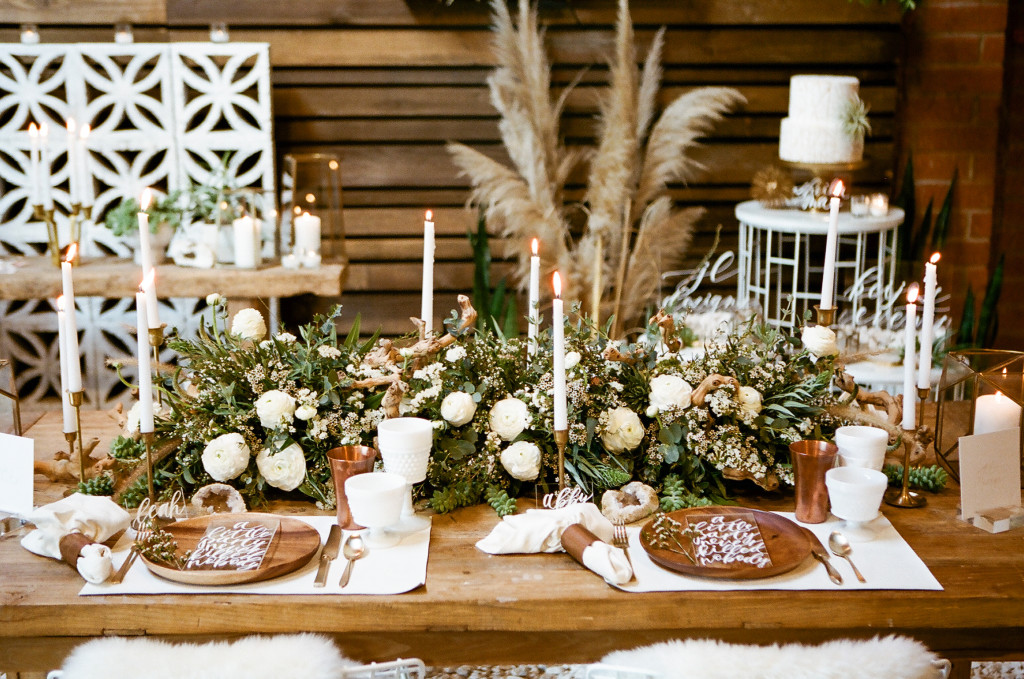 It was a dream to partner up and work with Carrisa of JL Designs.  She's so amazingly talented and had so many great ideas that really meshed with our vision.  We were lucky to both have a deep love for the Mid Century Modern vibe and it was so fun to run with that aesthetic with her. Here's the overview…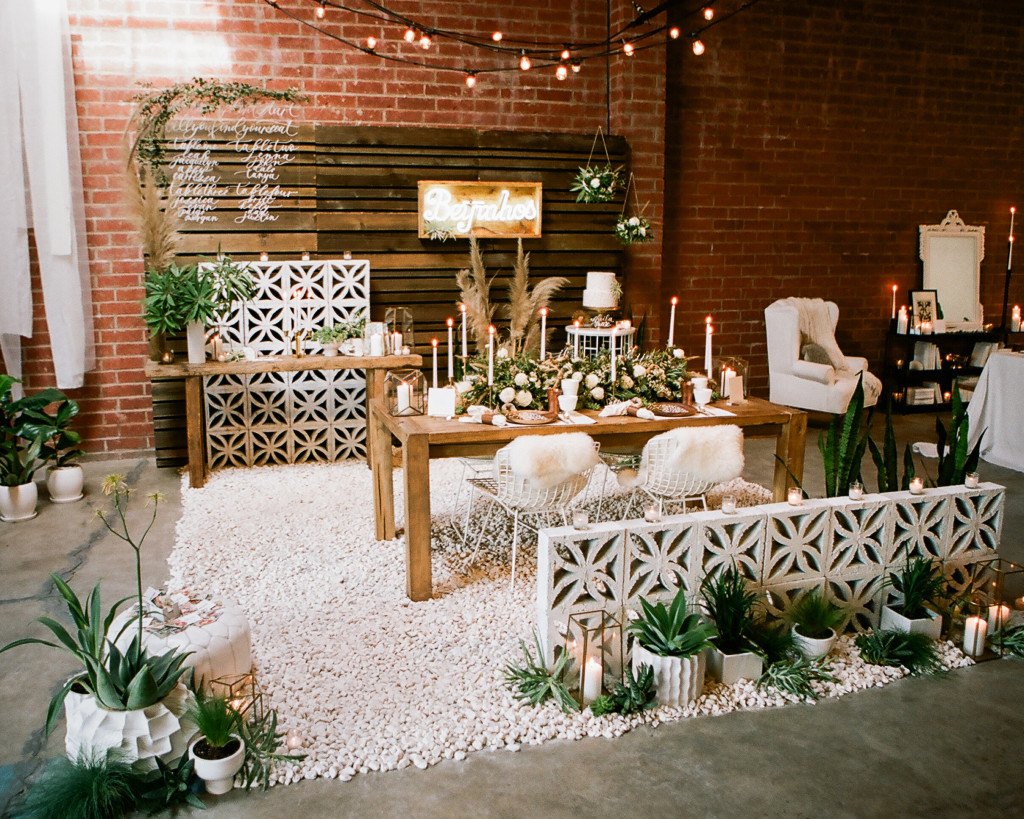 Hello white gravel, cinder block and wood pannels!!  This was really a labor of love for us and a real must have when it came to the design of our booth.  Carrissa adorned our hanging acrylic escort signage, tying into the name plates and party quote on the table. The greenery and plants in the space also played a key texture role for us…just the right amount of modern foliage.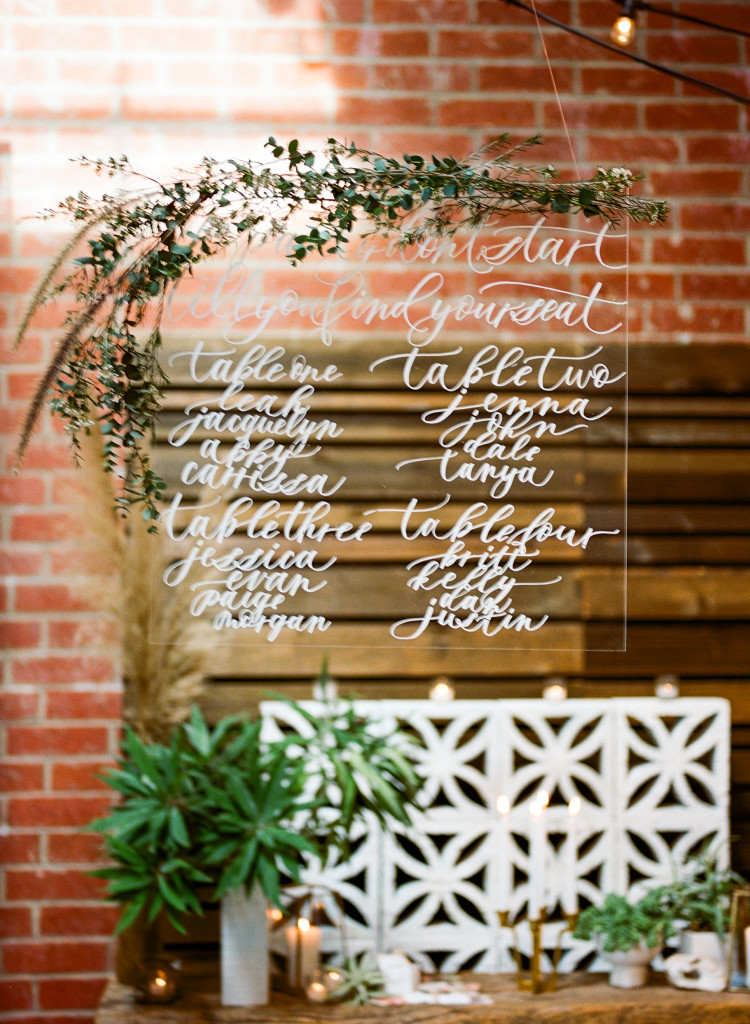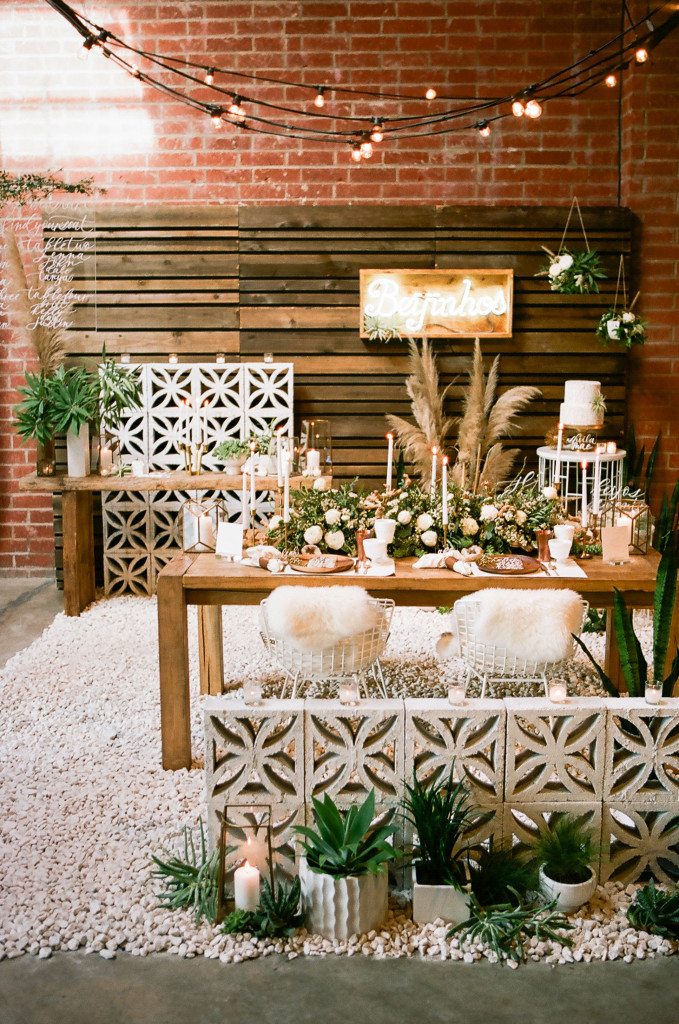 Cake by Sheila Mae…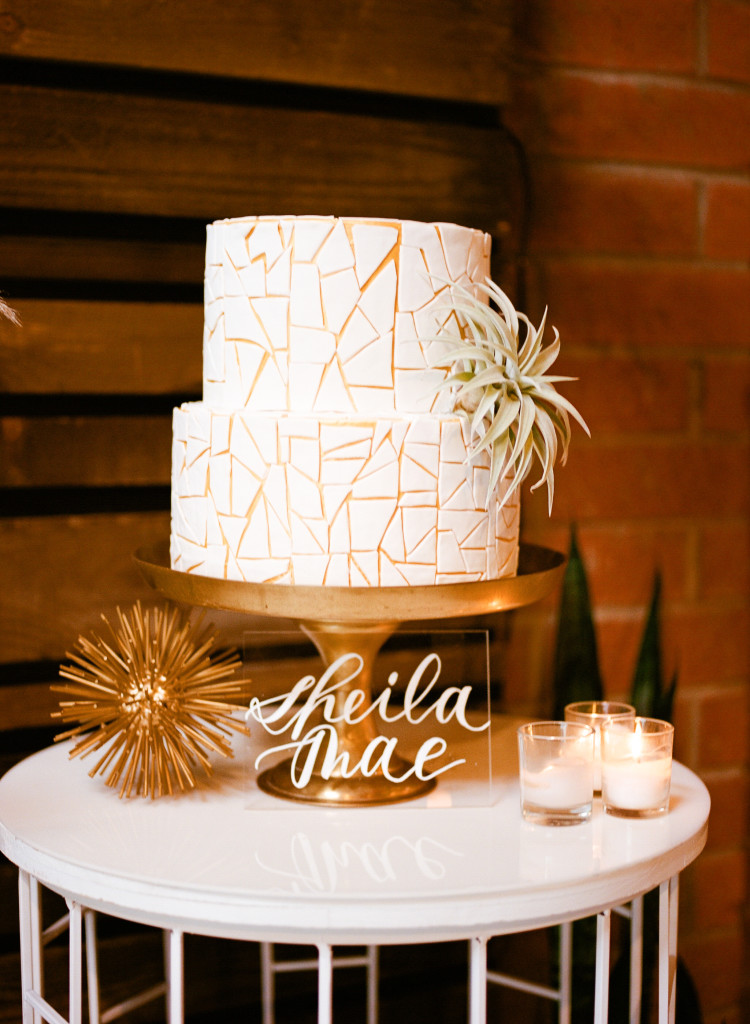 Thank you to all that helped us make our vision come alive previously stated for this amazing event, and also including:
Borrowed Blu, Hostess Haven, Town & Country, Found Rentals, & Mon Voir Calligraphy.
Photography By Brian Tropiano