We are brightening up the first part of your week with the yummiest lemon bars around. This recipe has been on the down low for some time now and I finally got my mother in law to give it up!! I know there are a lot of good lemon bars out there, but trust us when we tell you that this is the one….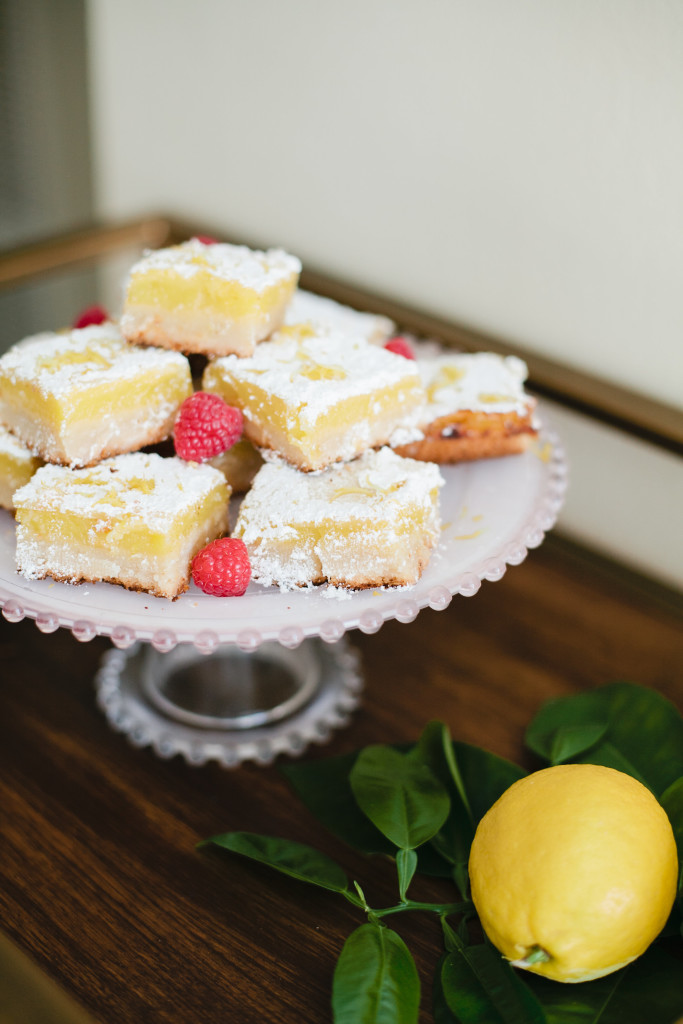 The crust is a little thicker and yummy, the filling is just the right amount of tart, and the sugar on top is the perfect mix for a great bite. You won't be able to eat just one!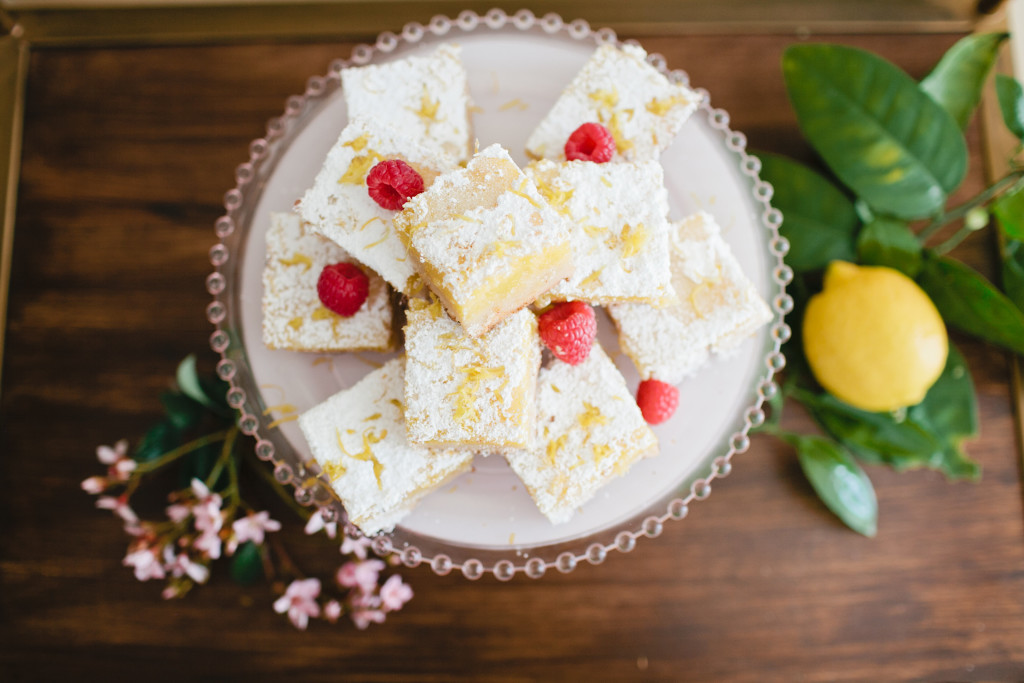 They also make for a gorgeous display. Add some fruit around a pretty cake plate and garnish with some lemon zest and your set!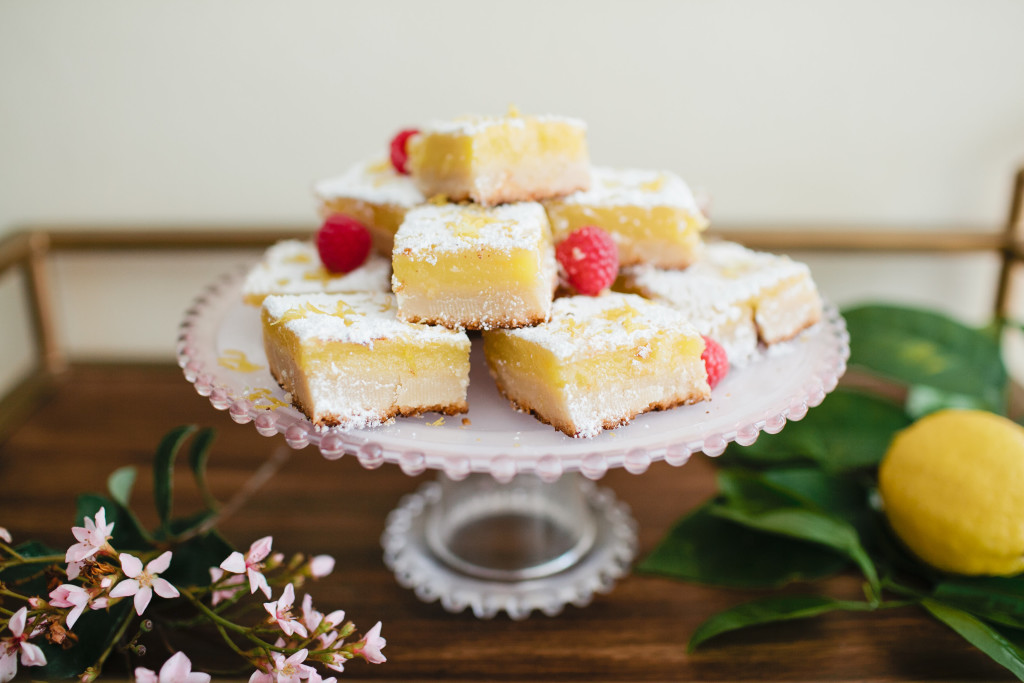 Crust Ingredients:
1/2 pound unsalted butter, at room temperature
1/2 cup granulated sugar
2 cups flour
1/8 tsp kosher salt
Bake crust for 15 – 20 min, until lightly browned. Let cool on a wire rack
Filling Ingredients:
6 extra large eggs at room temperature
3 cups granulated sugar
2 tablespoons grated lemon zest
1 cup fresh squeezed lemon juice
1 cup flour
Whisk together and pour on baked crust. Bake 15-20 minutes until set. Top with powdered sugar and lemon zest.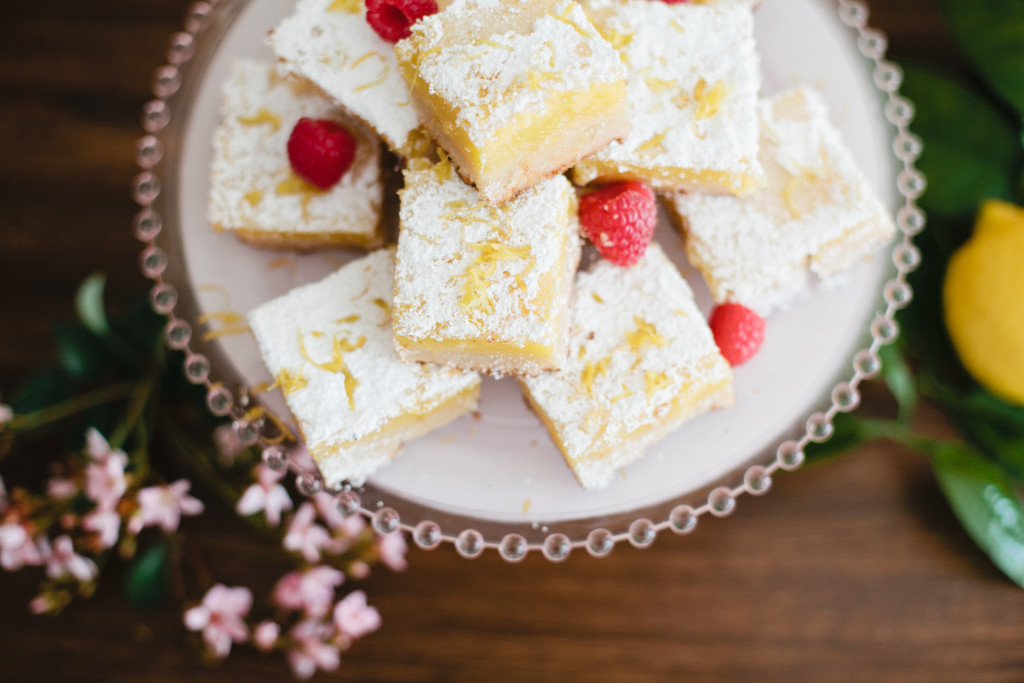 Take these to your next shindig…you'll give yourself a repuation…
Photos by Megan Welker