We are so thrilled to share our latest home tour of the sweet as can be Myka Haddad of Modern Sequins!  Myka is such a genuine and kind soul, I was lucky enough to meet her when I was looking for an event planner for my own wedding and she was a part of Sitting in a Tree.  She made me feel so at ease with the process, I knew she would be the perfect fit for me!  Since then she has been working on her fabulous blog Modern Sequins and also creating gorgeous floral and plant arrangements with Brown Paper Design & The Plant Library.  We are such big fans of her own personal style that we had to take a peak inside her San Francisco home with husband Georges.  This couple is so darn cute, take a look at them and you can see why we fell in love with them!
All photos by the talented Jenna Rae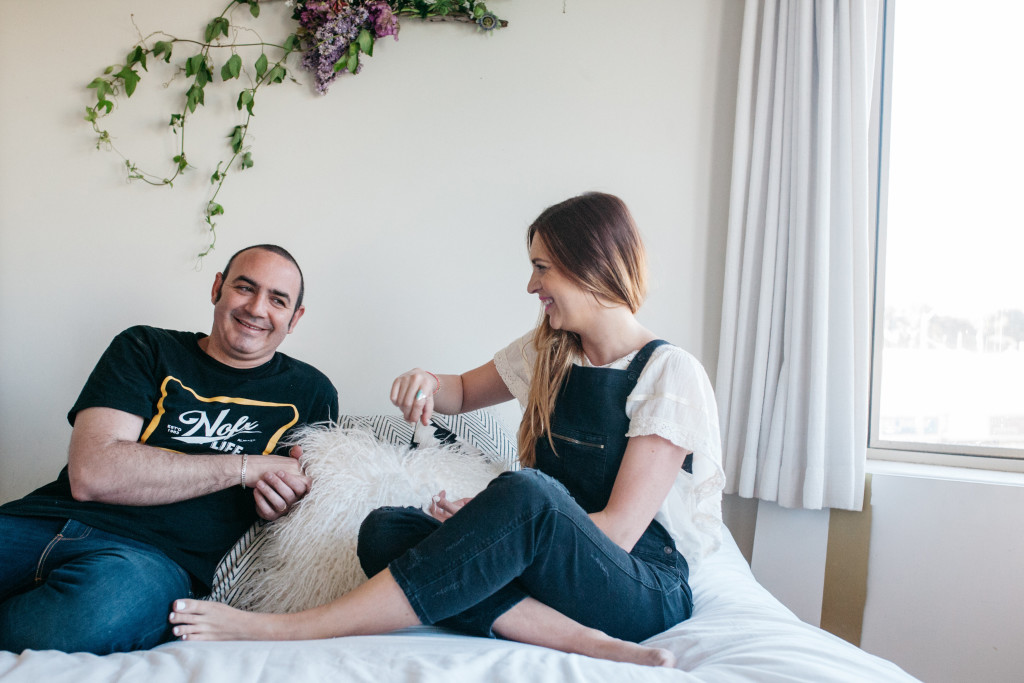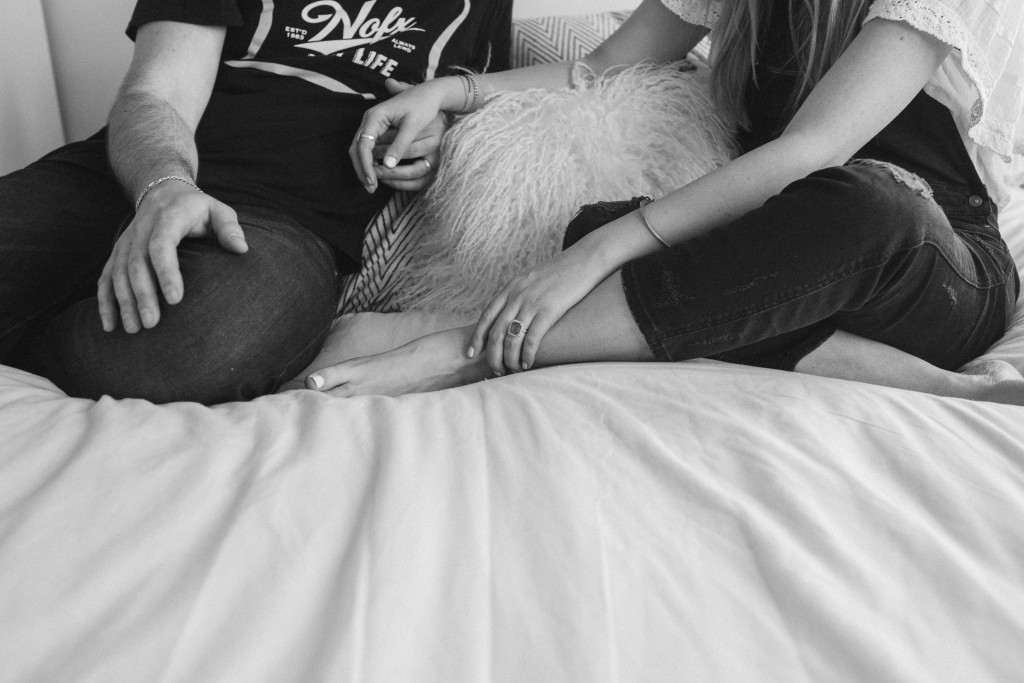 Tell us a little bit about you…
 I run Modern Sequins, a lifestyle brand.  It started as a blog, but let's face it, I don't blog all that often anymore. :)  I style photo shoots, help friends plan parties, and I also work part time for an amazing florist, brown paper design.  My husband Georges and I live in San Francisco and love our little home.