A few months ago I threw a little sprinkle for Leah with her lovely mother and sister!  Leah said she didn't want anything and didn't want a big fuss.  It was her third baby and she didn't feel like she wanted to put anyone out on doing anything too big for her…  But in my opinion every baby deserves to be celebrated and every expectant mama deserves a little spoiling, so we made it a surprise!!  And to be honest you guys, I CANNOT believe I pulled it off…  I'm not the best at keeping secrets, especially from my BFF who I talk to multiple times a day, so it was a pretty amazing feat to say the least!!  This was definitely a baby sprinkle on a budget, Leah didn't want anything extravagant so we kept it simple, if you are in a similar situation this is the perfect inspiration for you!
Leah is actually having little Henry today!!!  So excited to add another little beijinho to the bunch!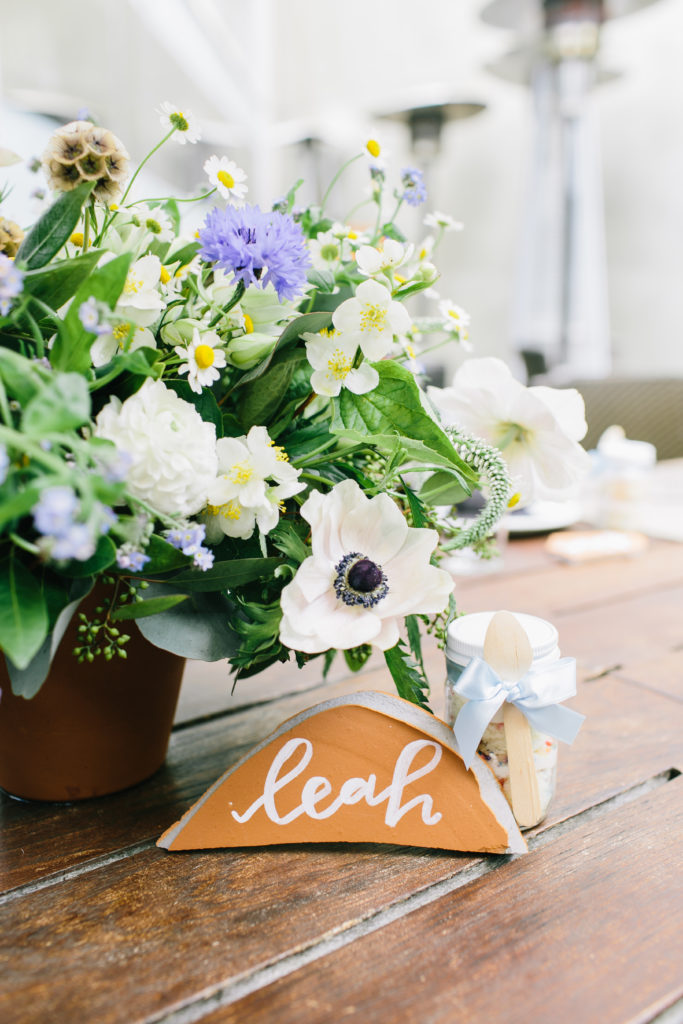 Photos by Kayla Adams
For the invite I used one of our favorites, Paperless Post… We have used their pretty invites before and love how easily accessible they are.  You can do an easy online invite and have it be pretty at the same time, win/win!  We printed one out for these pretty photos and as a little keepsake!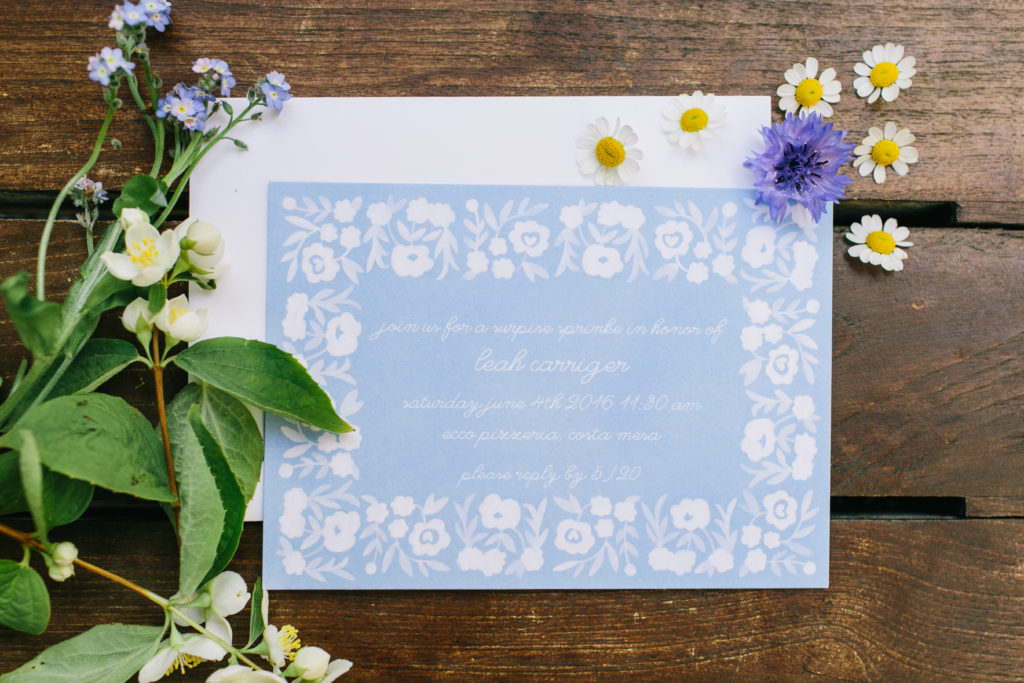 We held this sprinkle at a restaurant, so much easier then having something at home, haha!  Although you don't have as much creative control, if you are able to find a cute restaurant like we did, it is a LOT less work.  The best part is you can actually enjoy yourself and your guests and not worry as much.  Leah's sprinkle was held at Ecco Pizzeria in Costa Mesa which we highly recommend for any event!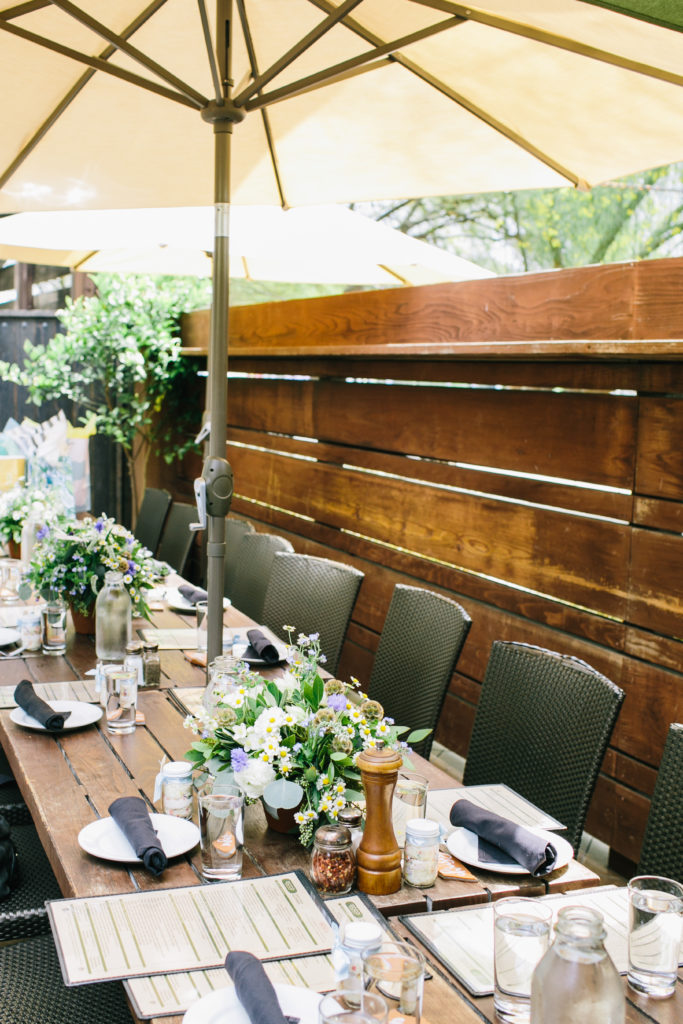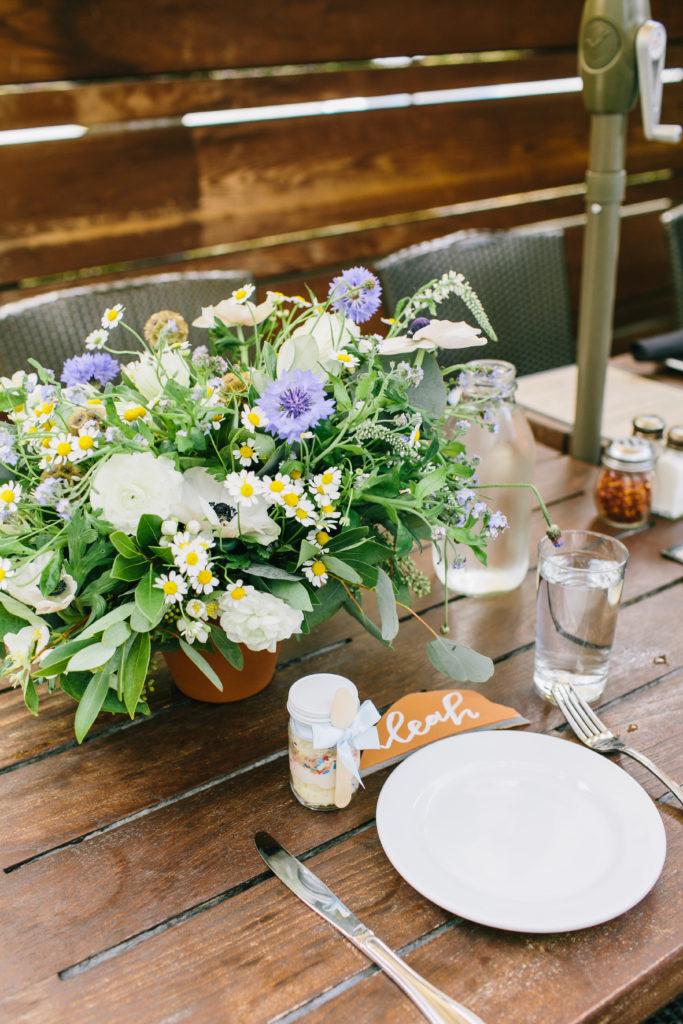 The flowers were done by our friend Meagan of MV Florals, she always does an amazing job!  I went off of the invite for the inspiration of the florals with light blue and white colors and had to have chamomile, because I just love it!!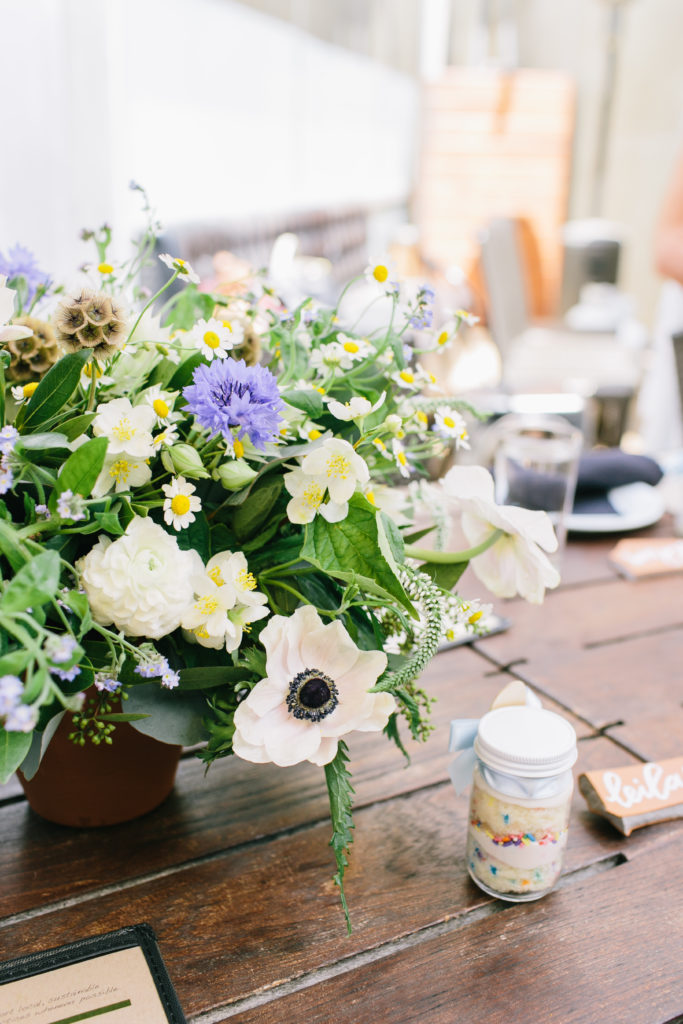 Each guest found their place setting with terra cotta tiles and calligraphy by Poppy Jack Shop, and they also had their yummy individual dessert waiting for them from Sweet & Saucy Shop!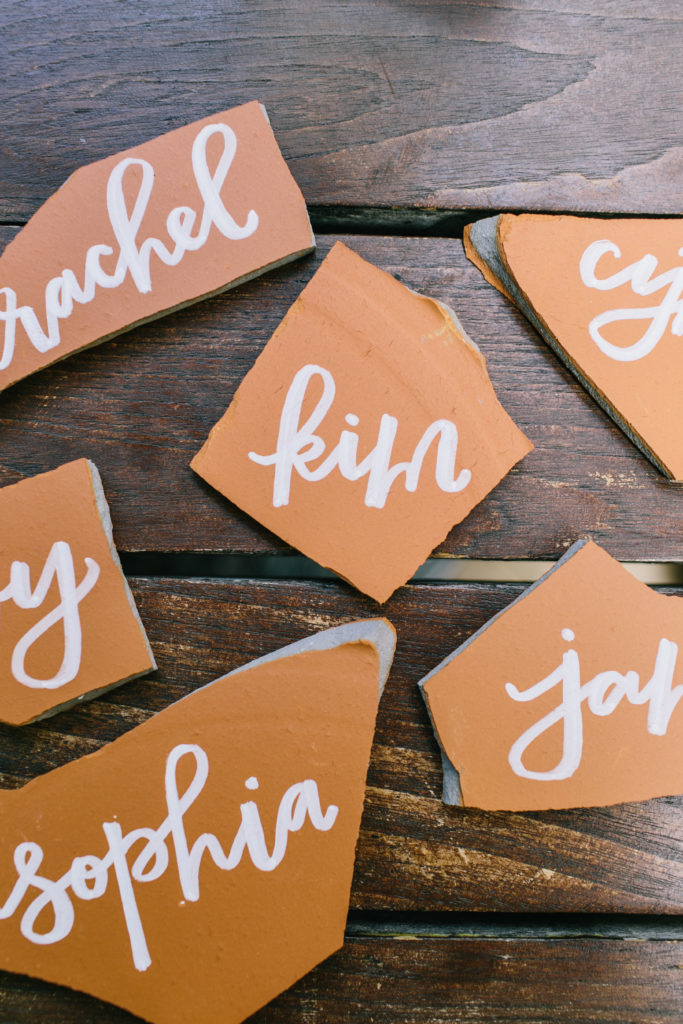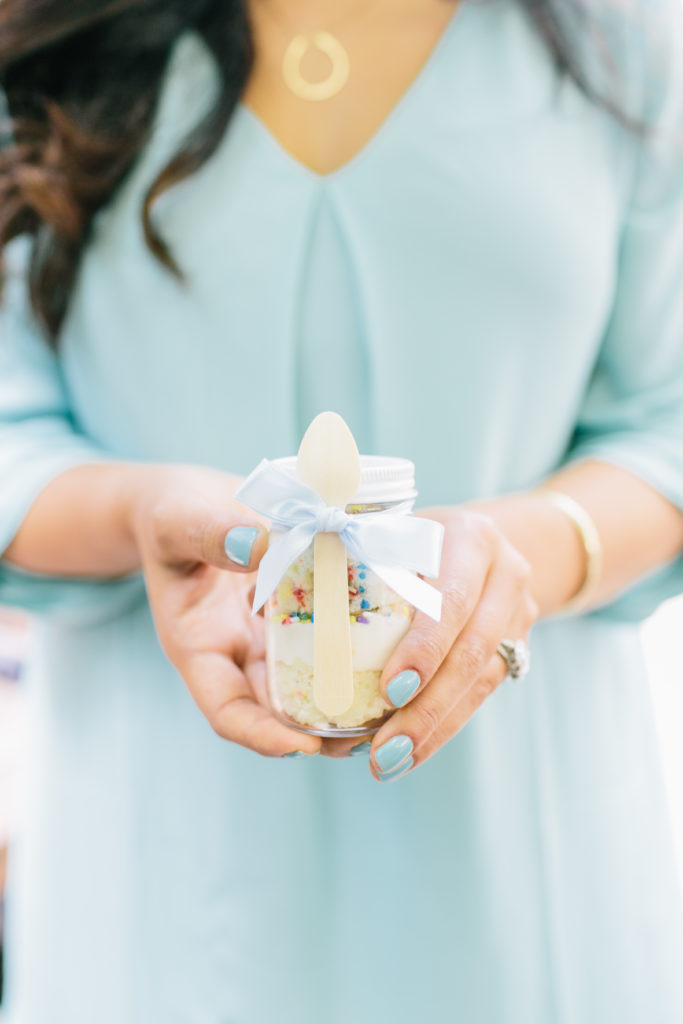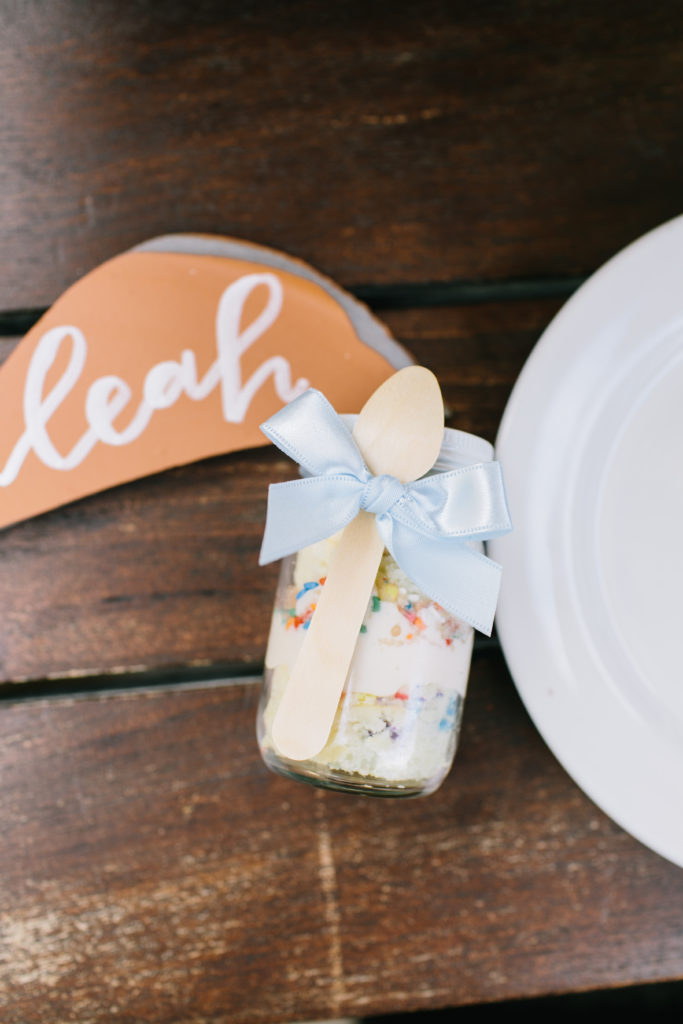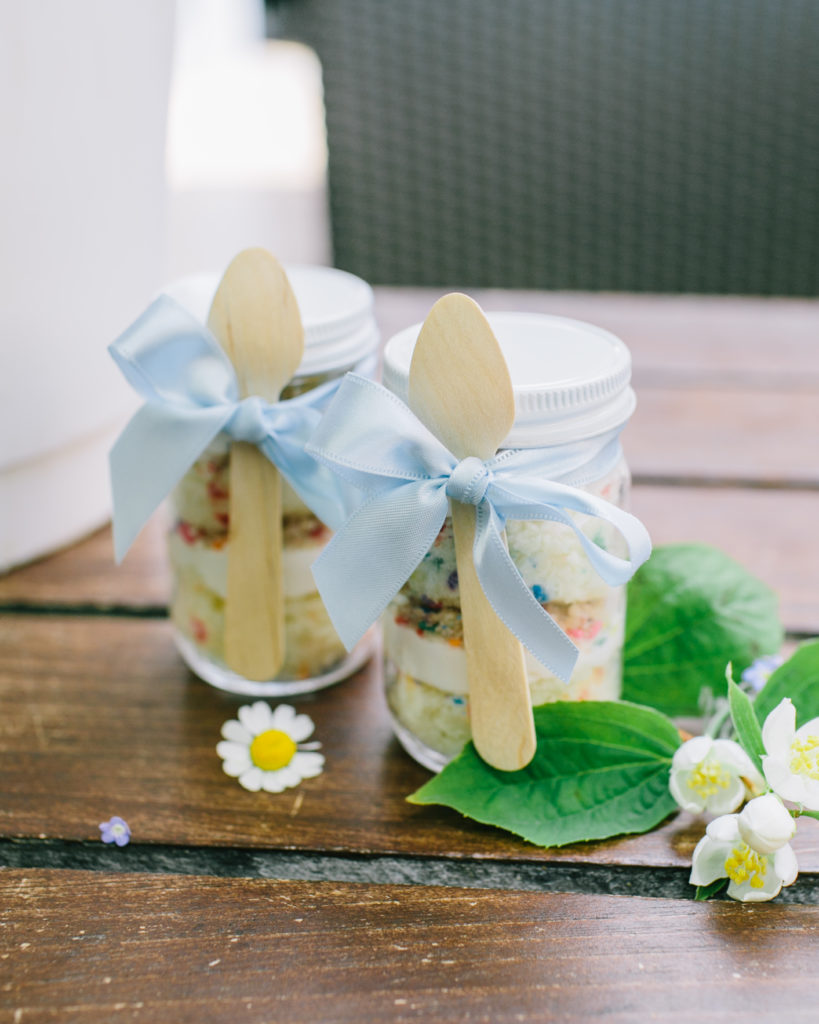 And that was it!  Simple I know, but sweet and perfect for a mellow shower for our Leah and her Henry!  Speaking of, here's the mama to be when she was surprised walking in the door!  Still can't believe I pulled that off…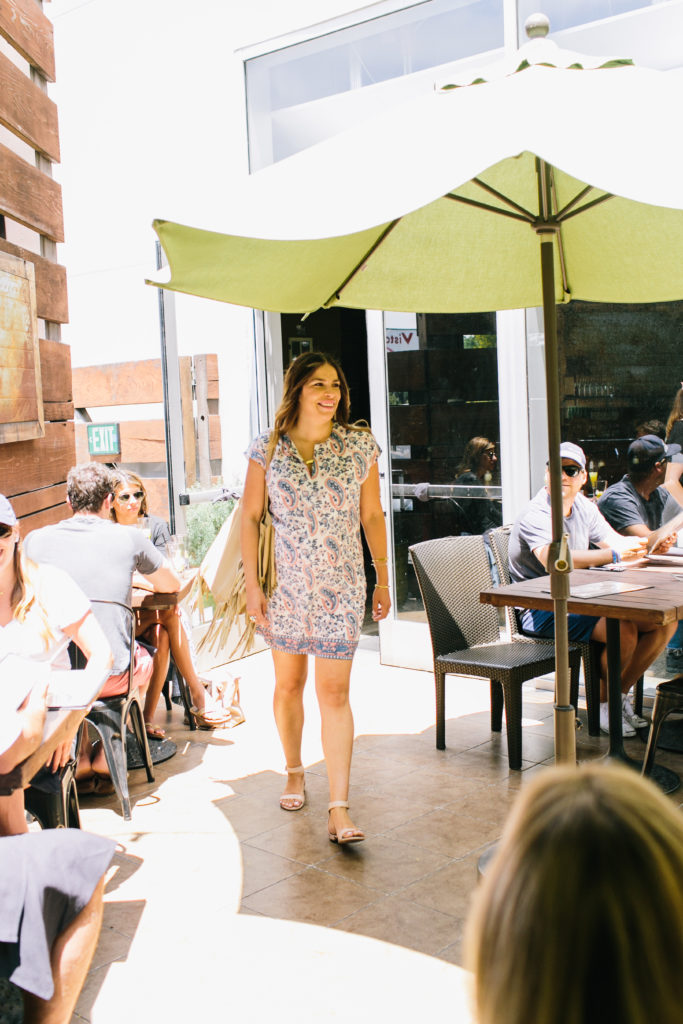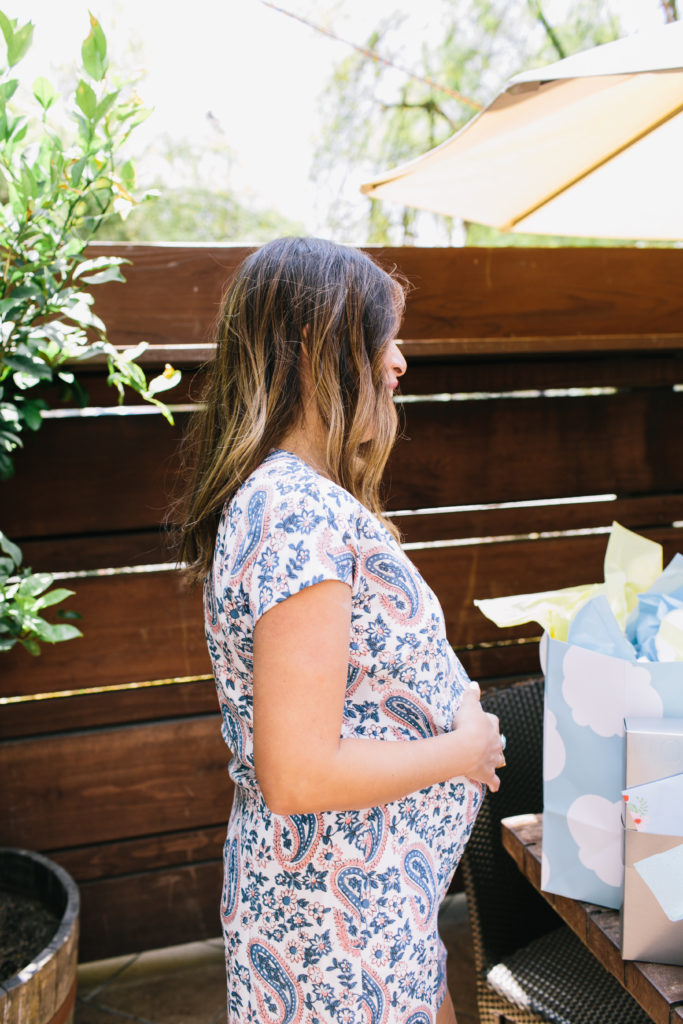 And a few more of the lady of the hour and her guests!!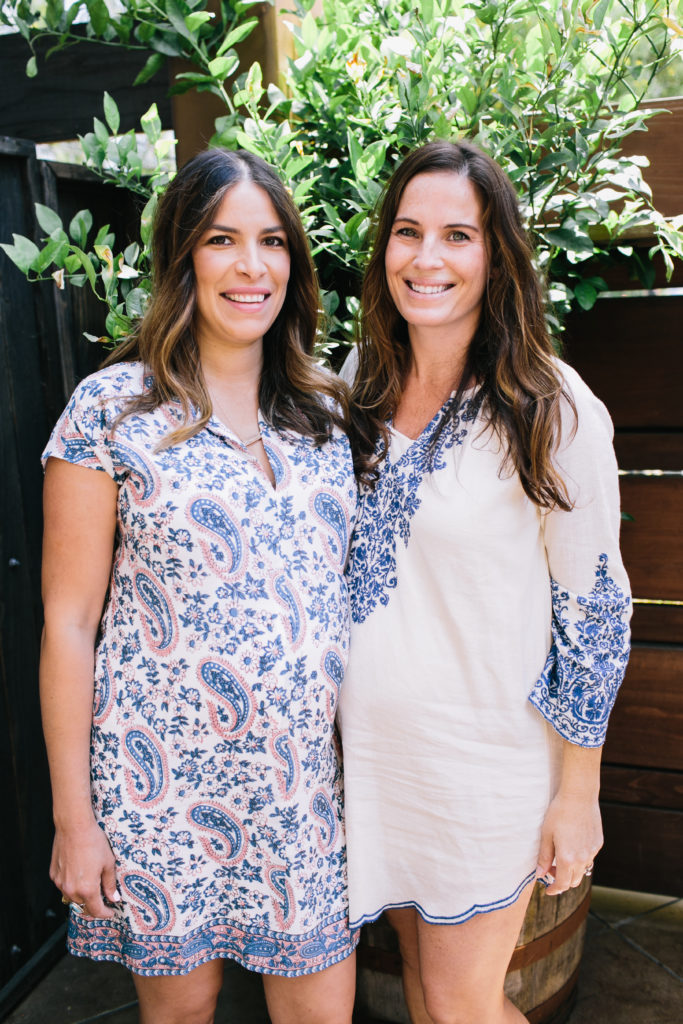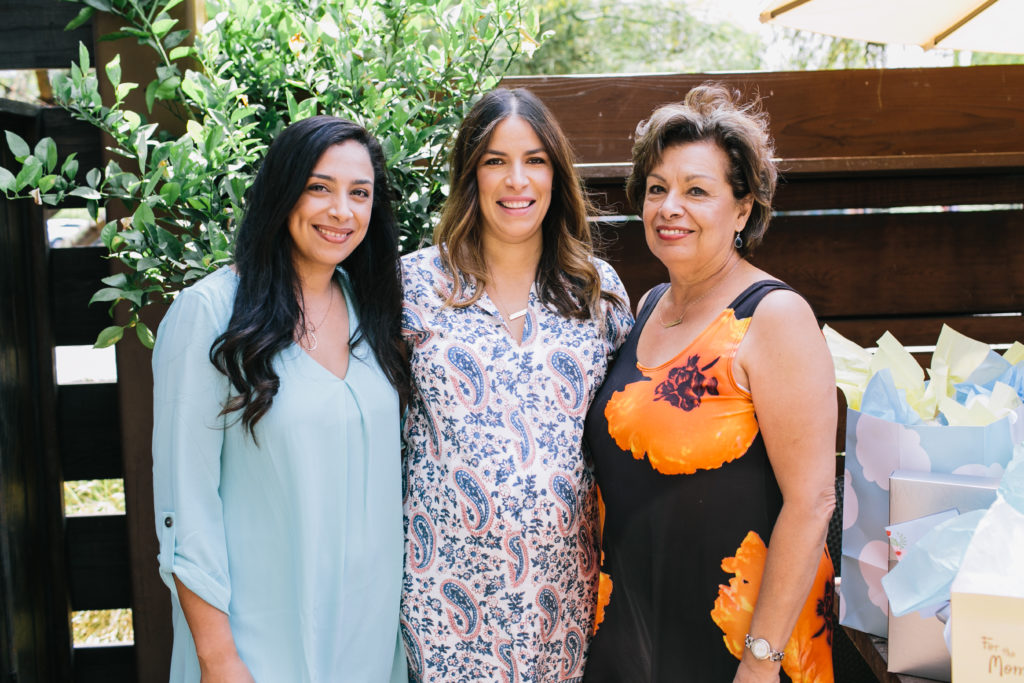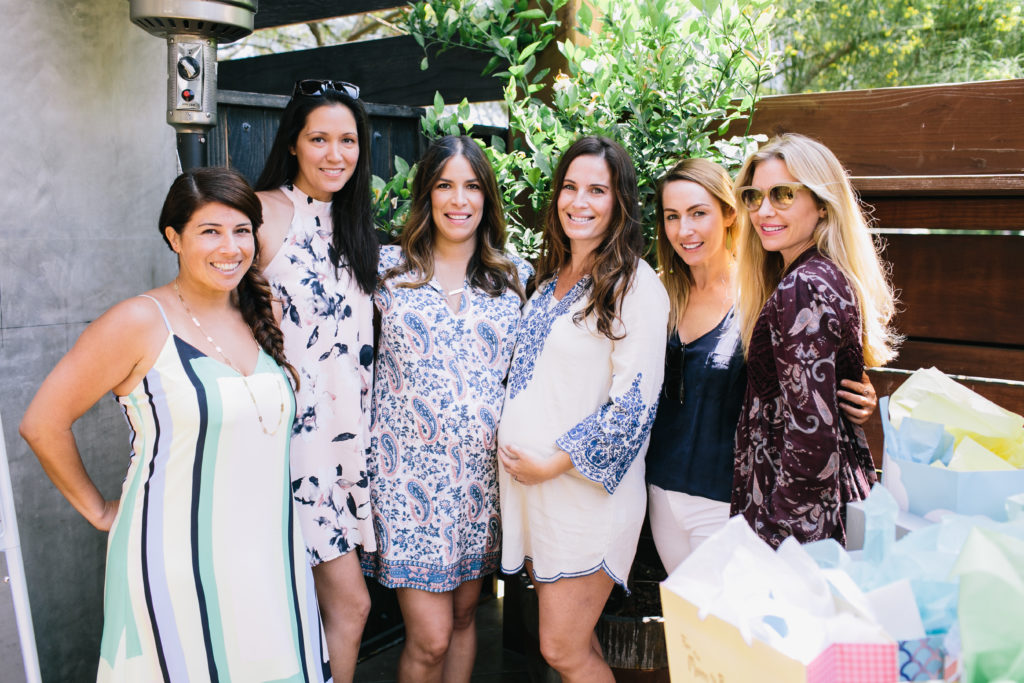 Can't wait to meet the newest Carriger and spoil that little boy rotten!!
xx
Jacquelyn