I don't know about you, but when I think of Spring I think of pastels… I love wearing pastels and have spotted quite a few amazing dresses in them lately. Another thing I love about Spring are all the amazing holidays… One in particular that holds a big spot in my heart is Mother's Day. My family makes every holiday big, and Mother's Day is no exception. We usually get in our Sunday best and do some type of brunch or dinner to celebrate.
So with that in mind, I've been looking at some fun new dresses to wear! Here are a few of my favorites below. These could also be worn all season long and into Summer… And of course I made it super easy for you to shop the post at the bottom!
I basically love anything Mara Hoffman and this dress caught my eye right away. It's a little bit more classic than I usually go with what I wear, but the colors and fit of it look amazing. To me, this is the ultimate Spring look.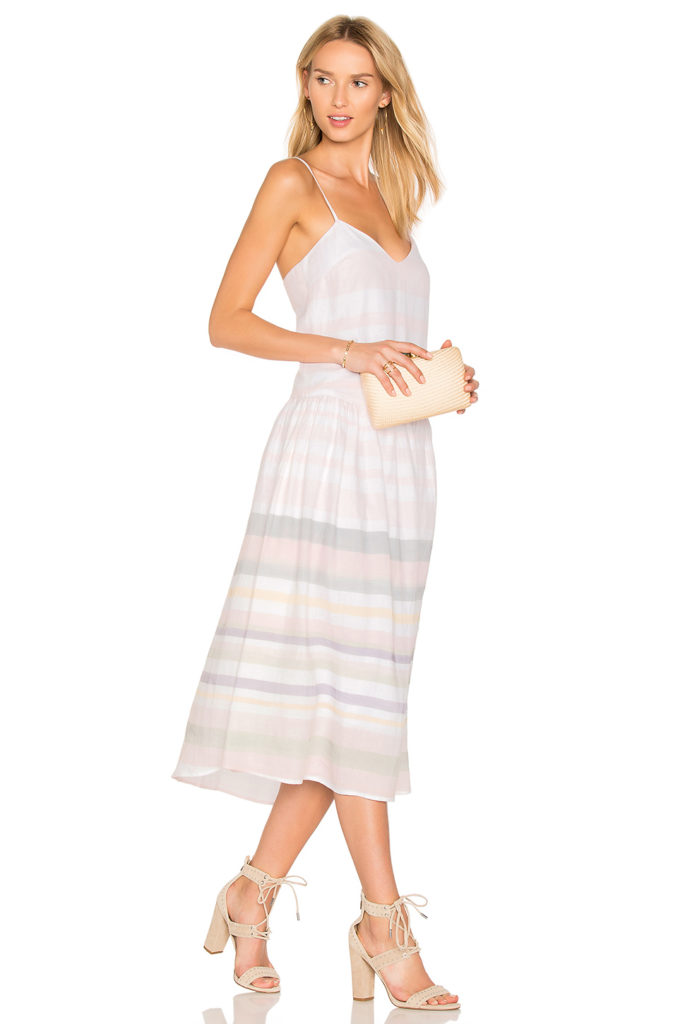 We talked about how the off the shoulder trend is huge and one of our favorites in this post. I love how this dress by Somedays Lovin is such a neutral color that is somewhat of a basic, but it's also the trend of the moment. Plus the price is great!!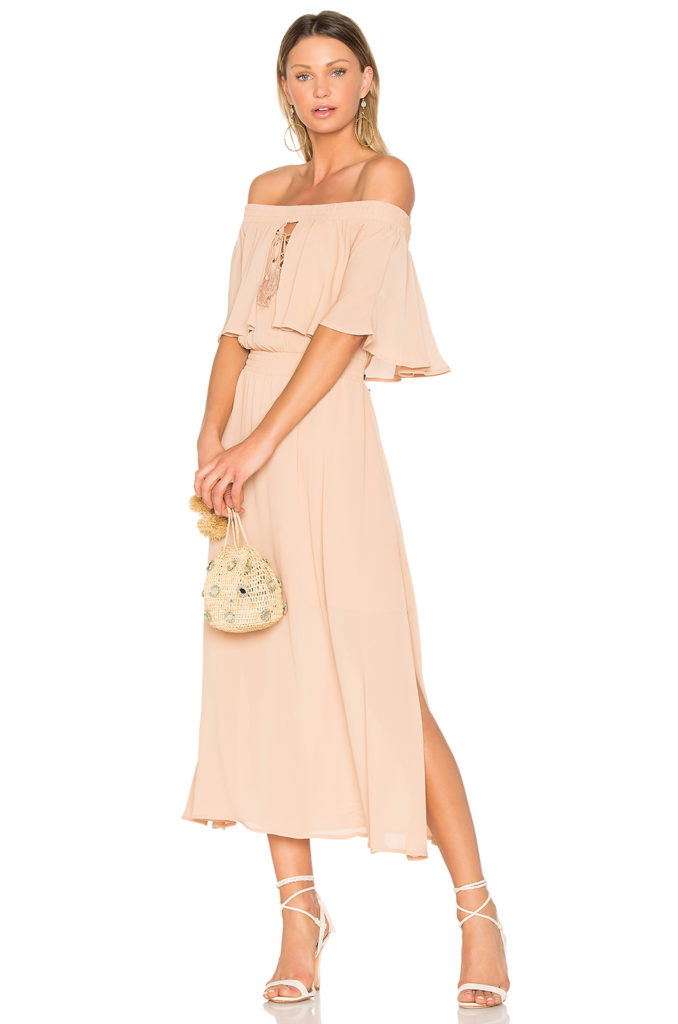 Both Abby and I have our eyes on this pretty dress by Auguste… I just love love the print, this is a dress I would wear everyday into the Summer! I'm a HUGE yellow fan and this pale creamy yellow with the pretty florals is just the prettiest. I just need to get me a tan and buy this thing!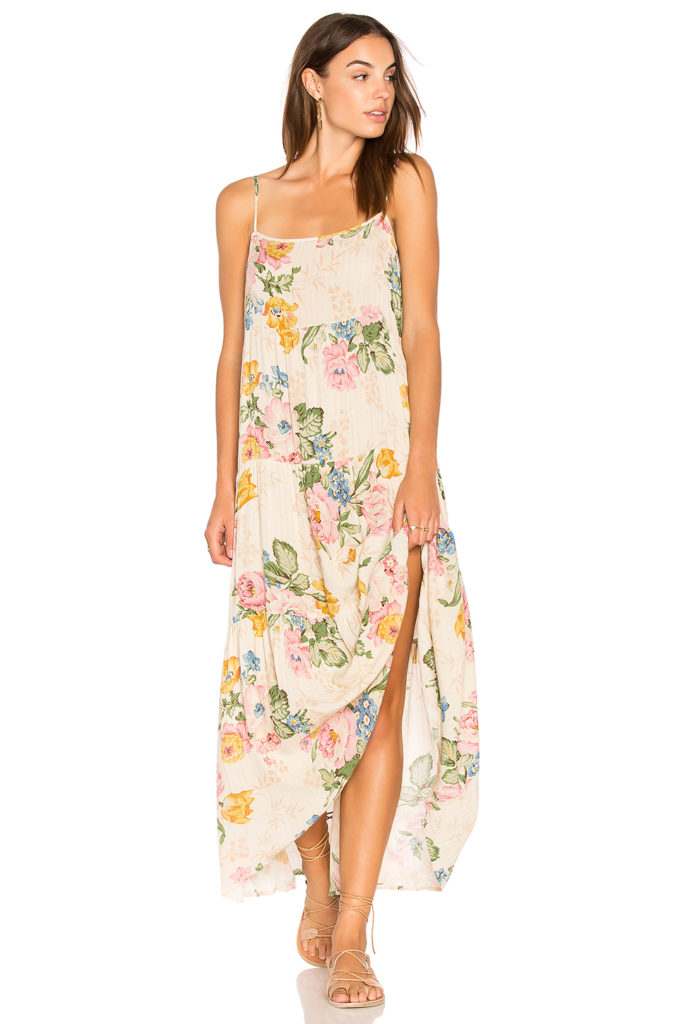 So continuing with my yellow obsession… Haha! I can't help myself! Spell is one of my favorite brands right now… Each season their collections get better and better. This Spring I literally want every single piece and this dress is one of them!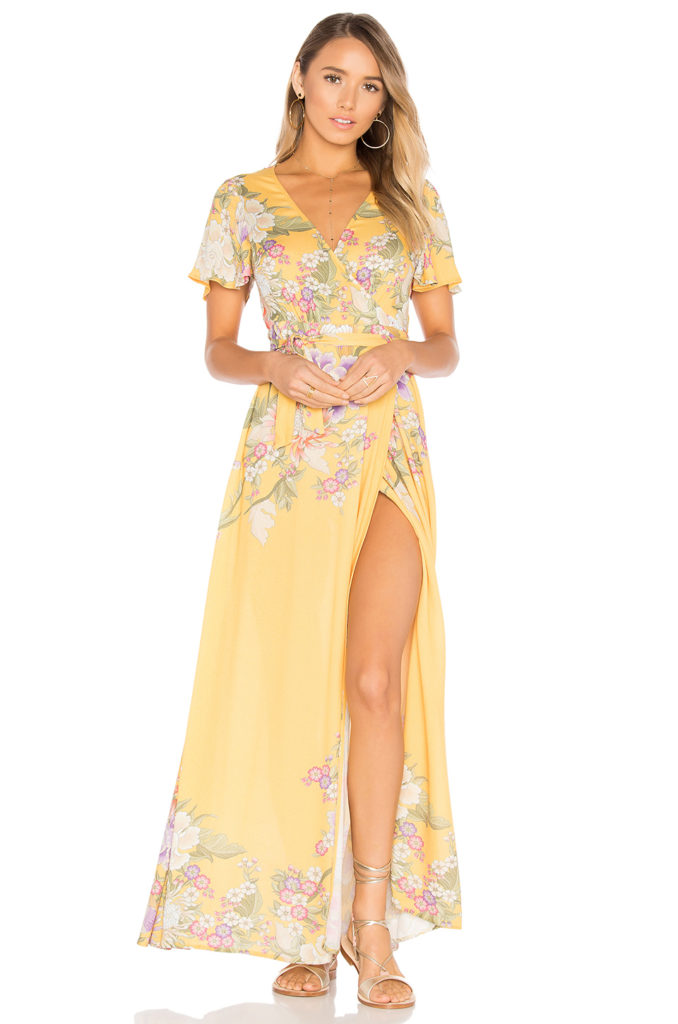 Last but not least, it wouldn't be me unless I threw in a sexy little short number… Gotta throw it out there once and a while ladies!! There is so much about this Lovers + Friends dress that I love… From the fringe to the stripes to the delicate straps, all I would need is a pair of sandals, and that hat the model is wearing isn't too bad either!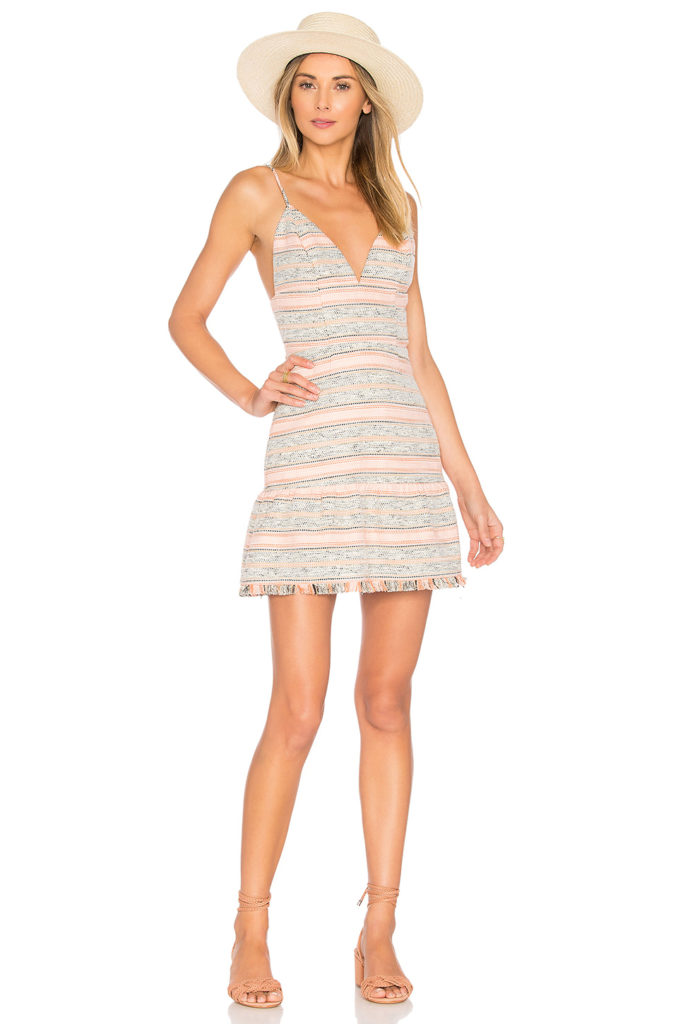 Do you have some shopping inspiration now?! I know I do… Like I said, you can shop the post here!

xx
Jacquelyn