It has been a while Beijos Blog readers, and it's feeling so good to write on here and share my daughters 5th birthday party with you all! You can also find it here on 100 Layercakelet featured yesterday.
As you know turning 5 is kind of a big deal, and even though I like to celebrate every year, this one had to be a memorable one. Adding to the pressure, Edie was insistent on a tea party! She was also super excited to see the upcoming live action Belle movie that came out around her birthday, so she decided she wanted a tea party with Belle. Yeah, no big deal…make it happen mom! Long gone are the days where mommy gets to choose the theme. So I had to put my Beijos hat on for this one and make it the way mommy wanted it, but also make her the happiest little girl in the world on her 5th birthday. And it was pretty cool to see!!
All photos by the lovely Heather Kincaid, at the cutest mama kiddo concept restaurant Au Fudge in Los Angeles.
Let's start with the invites…
Meghann Miniello did an awesome job. In fact, she knocked it out of the park with the doilies and the transparent yellow envelopes. Man I'm a sucker for a good invite!! Knowing Belle's colors are red and yellow, I wanted to spin it up a little and make it a variety of pinks and yellow instead, haha. I like the flow of those colors way better. Plus they mix better with the metallics I was planning on integrating. Then I found this magenta velvet ribbon and it added the perfect royal finishing touch!
We had the party in the creative space at Au Fudge, which is a really pretty room! It connects to pretty cute tree house the kiddos were in most of the time, which allowed the mama's to mingle and the kiddos to do their thing… get wild. I mean, I love this place, can one be open in every county??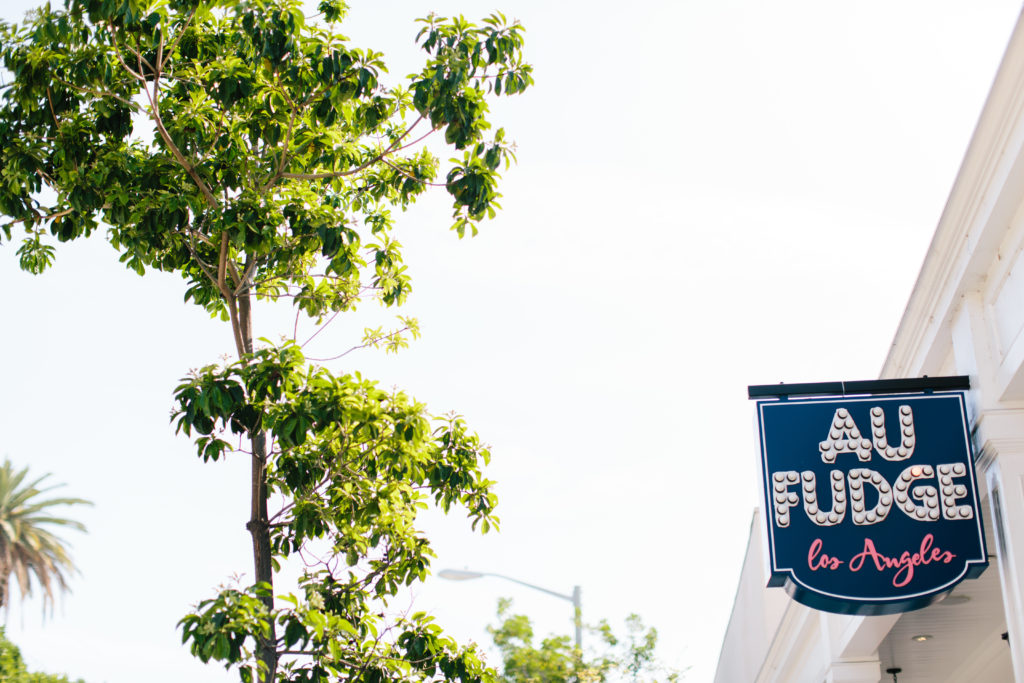 Can we talk about this balloon install from Wild Child Party next please?? I called Jolie, because she's been showing off her talents with balloon design and I asked her if we could do Edie's name. Let's just say she's pretty much amazing!
Jolie's shop also provided the pretty pink table top.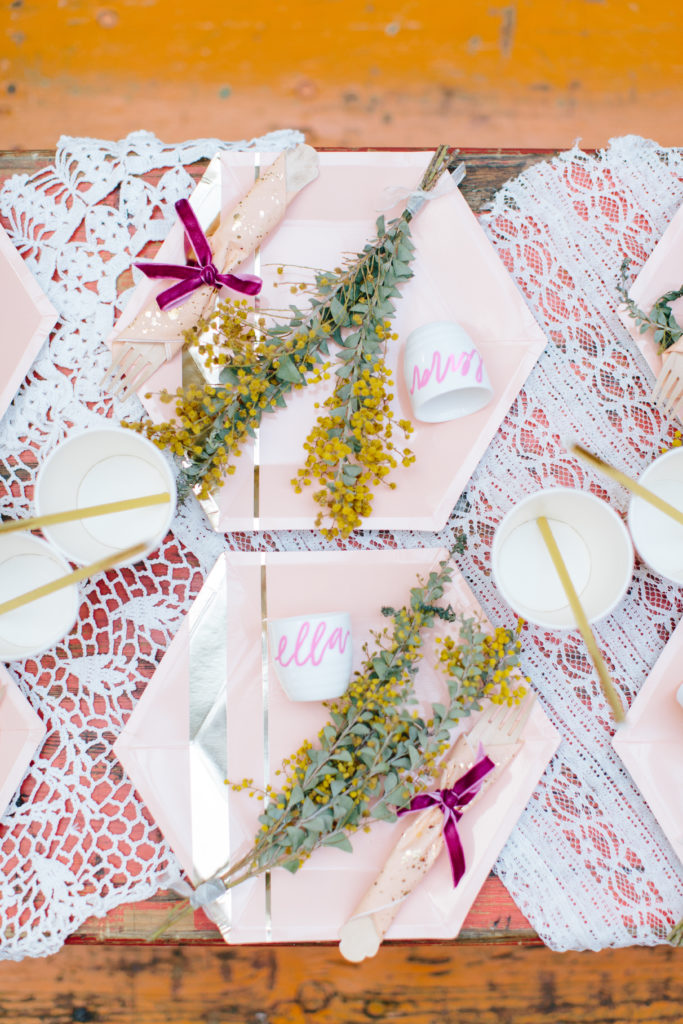 Loved tying in the magenta ribbon again here on the table.
Every little one had a personalized little tea cup at their place setting, hand written by Meghann Minniello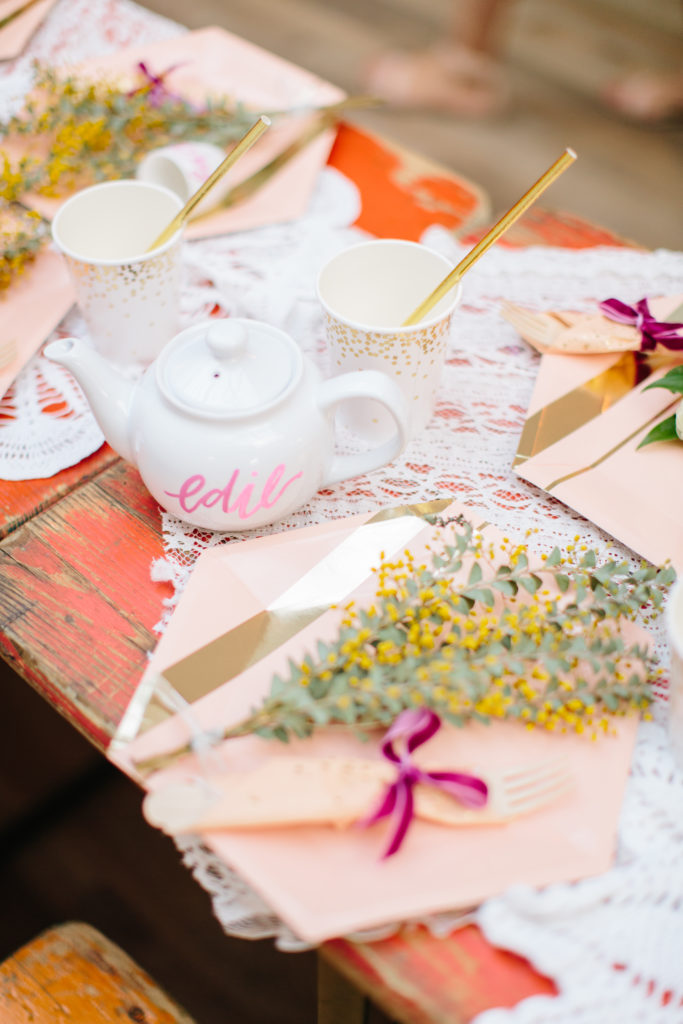 I wanted all the girls to have a little bouquet to take home and the boys an boutonniere of course!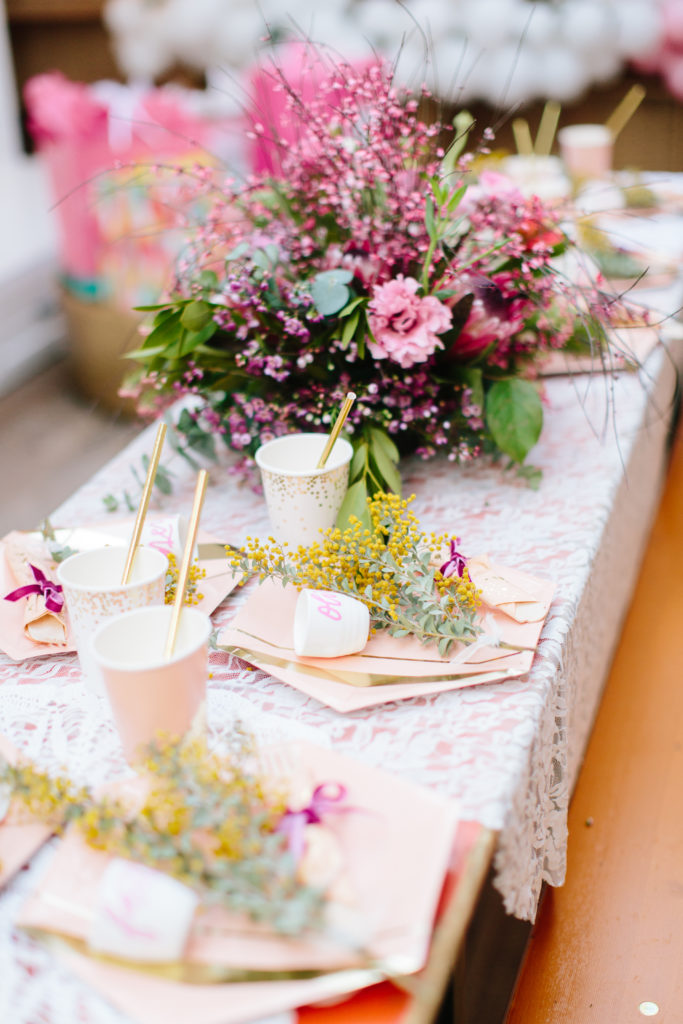 Can we talk about these flowers?? Rekindle Creative is a pretty talented group! I told them my vision and they got it plus added their own creative spin which I love! All the shades of pink….heart eyes!!
The Cake was pretty and yummy might I add thanks to the pastry chef at Au Fudge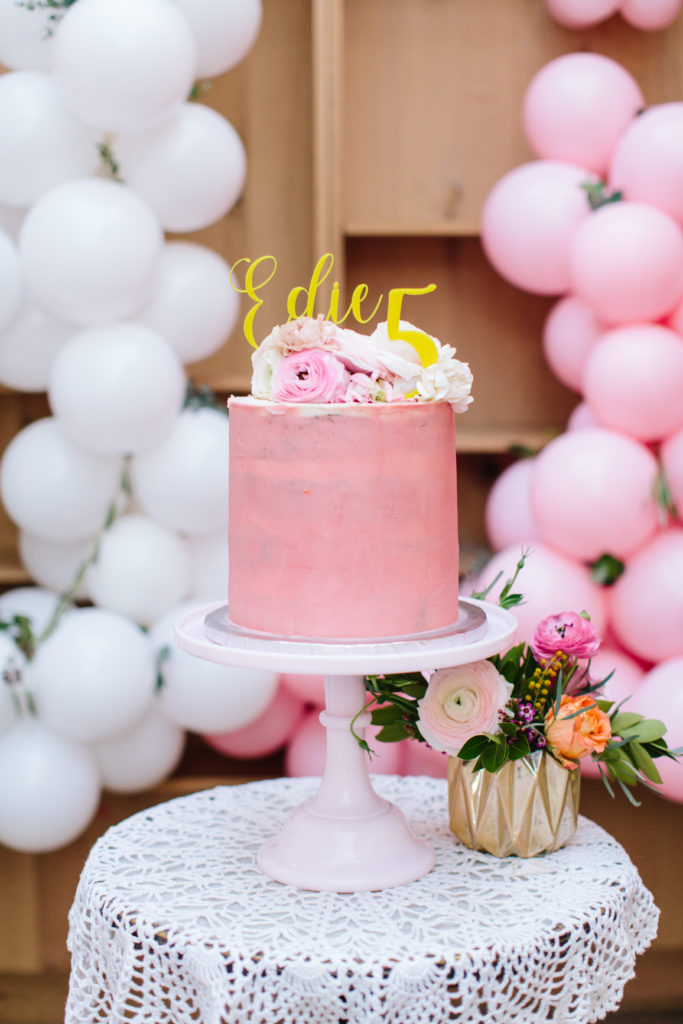 Cake topper by our girl Nic Roc Designs
More magenta ribbon on our little favors also integrating Belle's hospitality "Be Our Guest"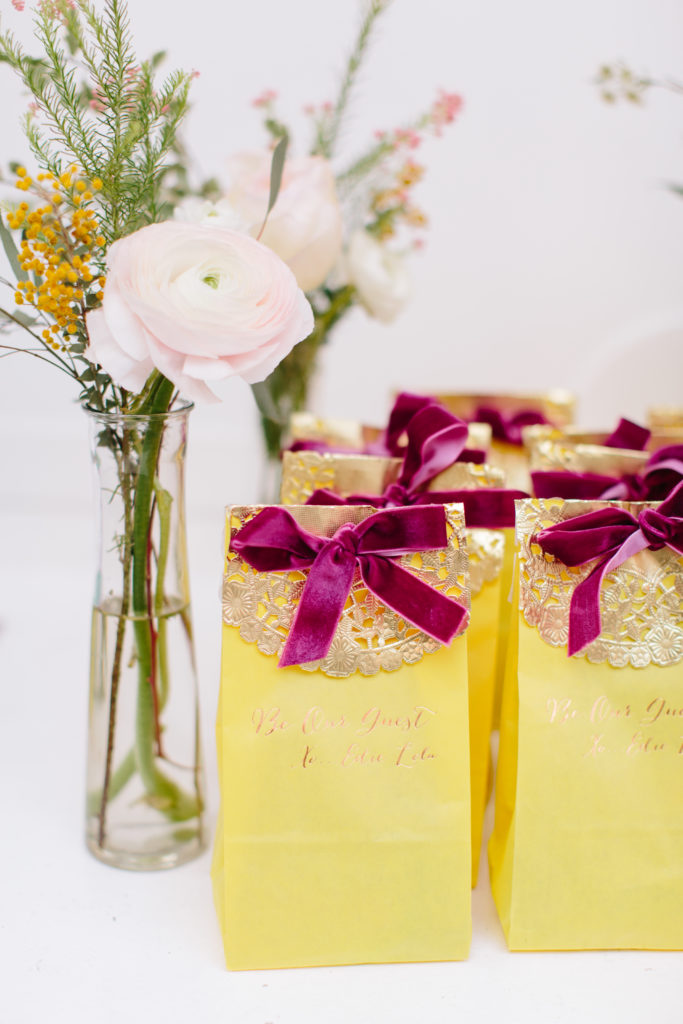 This is my favorite picture of the birthday girl!!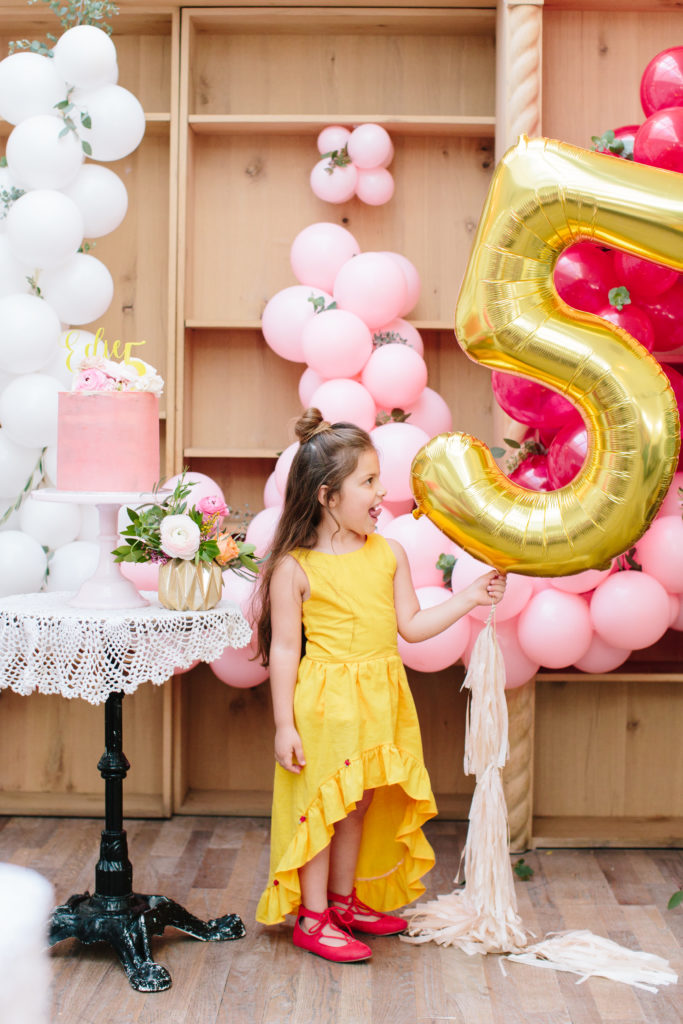 The whole fam bam here to celebrate Edie!!
Little miss center of attention, and I think she liked it!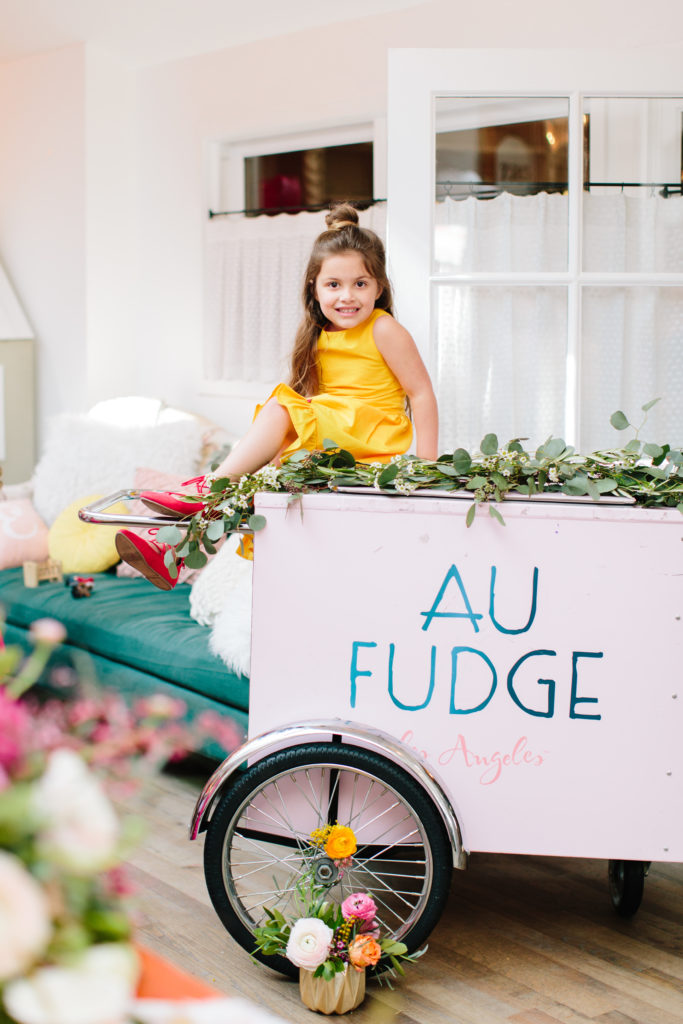 Now let's get to tea time!
Cousin besties…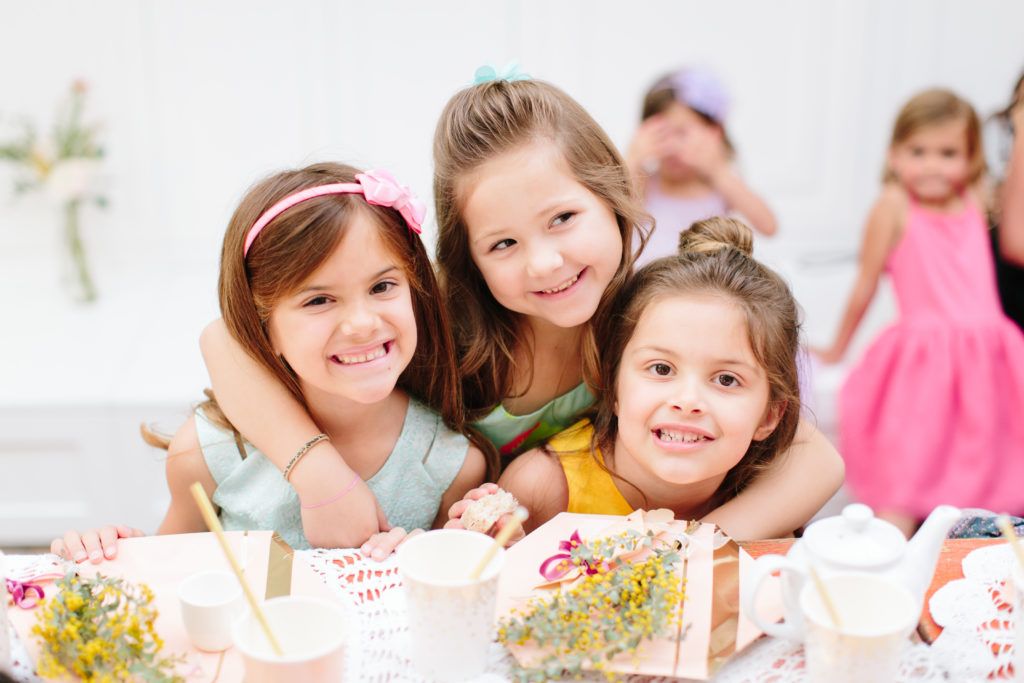 This avocado toast…let's just say I dream about it!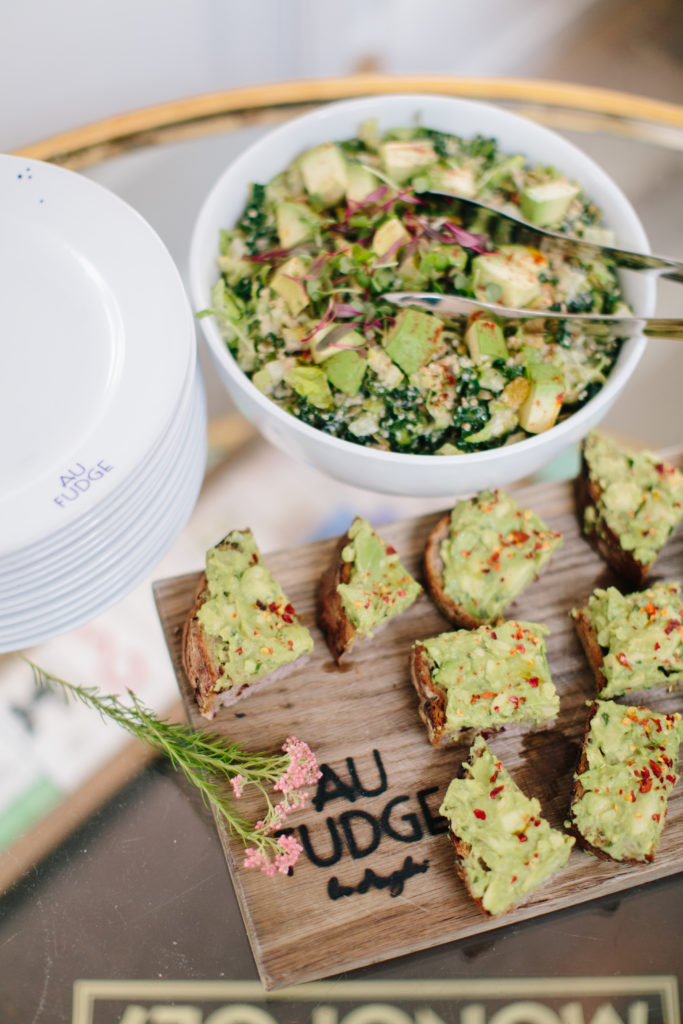 These bouquets were killer…
Then we surprised her with…Guess Who??!!??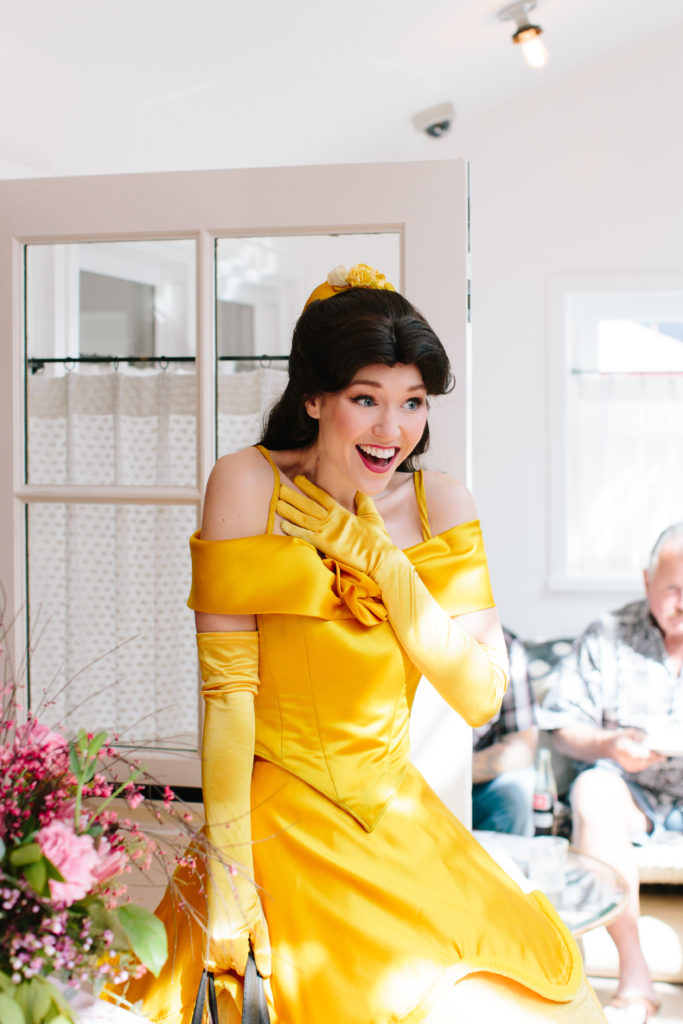 The excitement on her face was magic!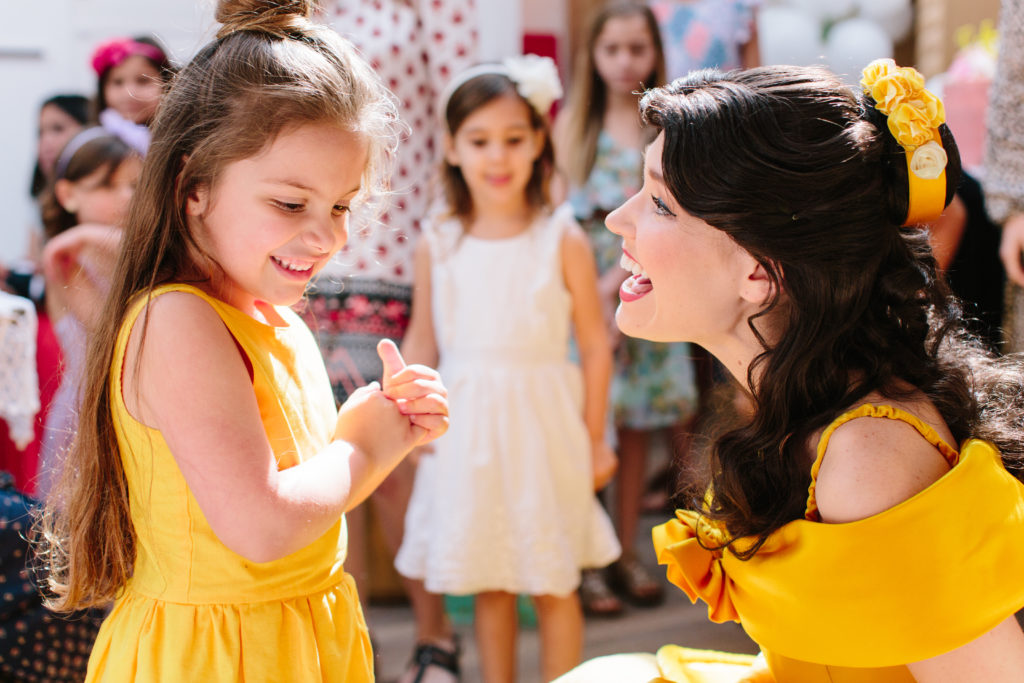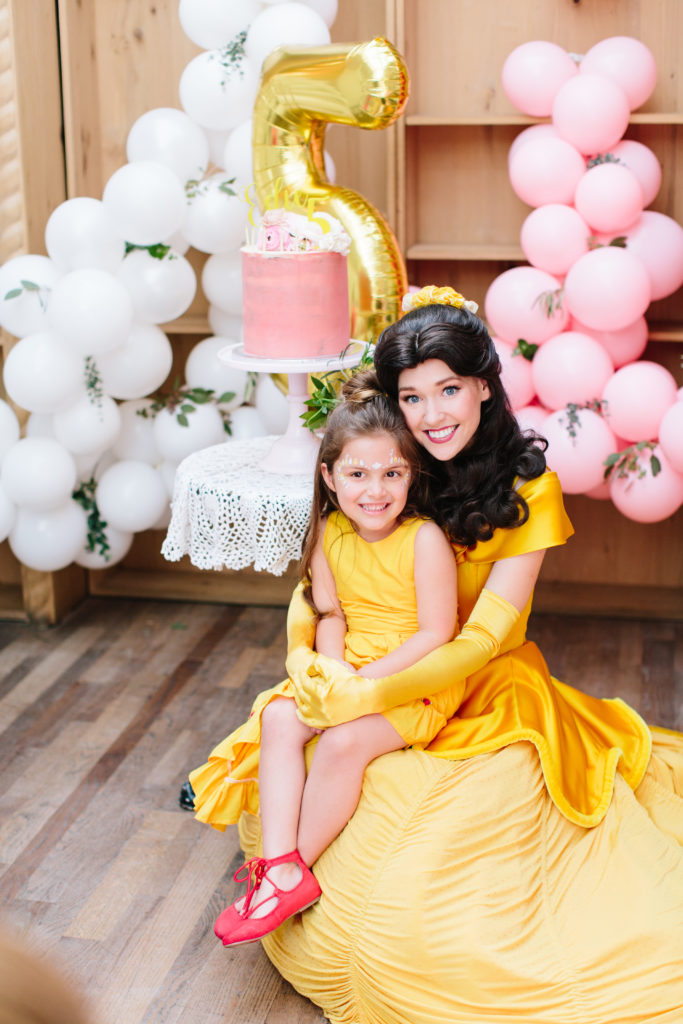 She sang, did story time and painted their faces. Belle was pretty much a must have at a princess tea party right??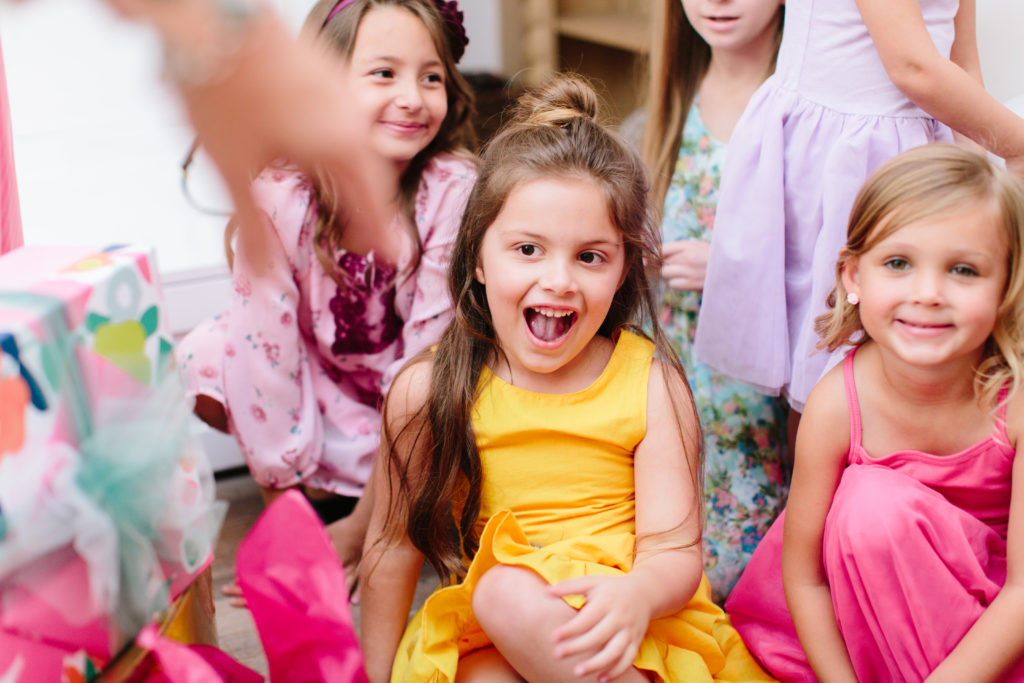 BPIC (beijos partner in crime) and our Beijos family.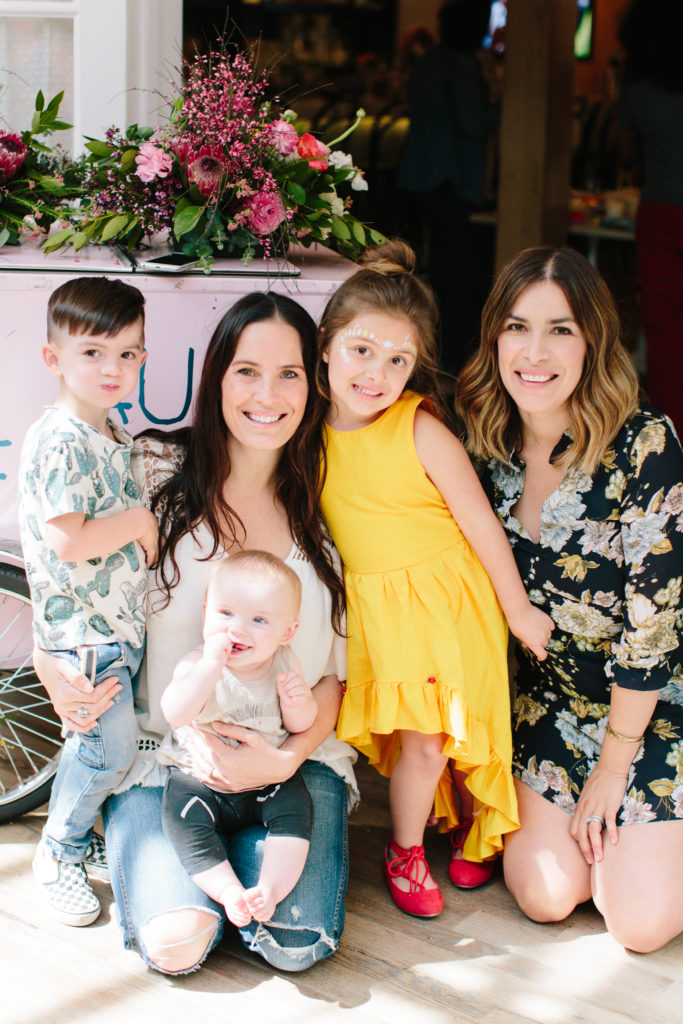 These girls are my heart…
All the little beauties doing their princess pose!! Yes, even Court and Levi!!
It makes me so happy to see these little girls love each other like this. Their mama's have been friends for a lifetime!
Time to blow out the candles and call it another year Edie boo.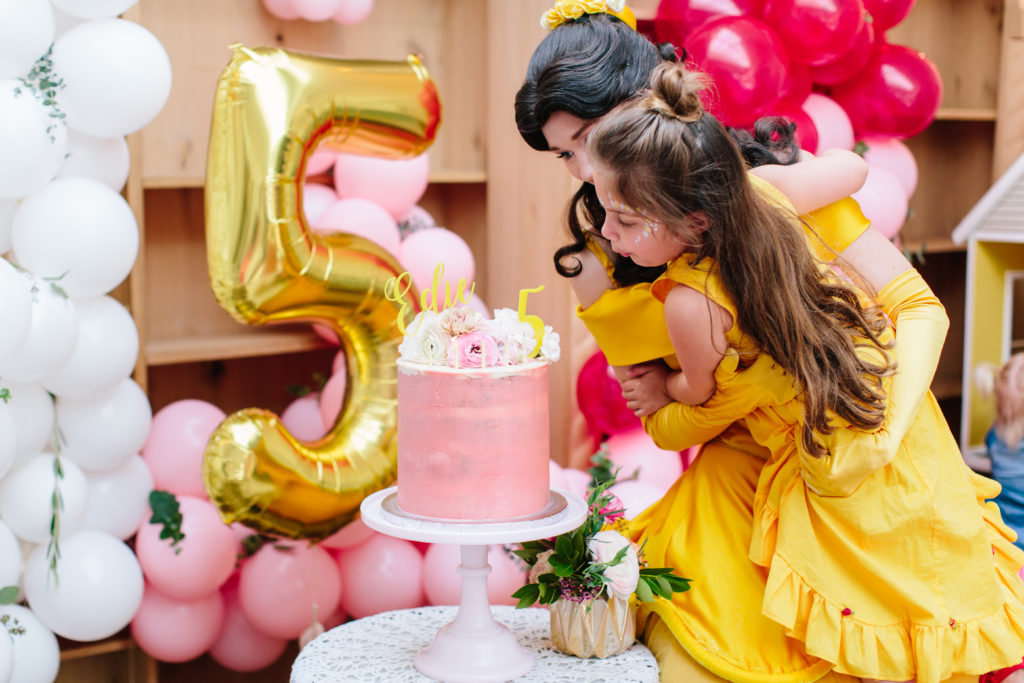 Happiest 5th Birthday little love, I still can't believe you are 5!! Mama loves you will all of her being.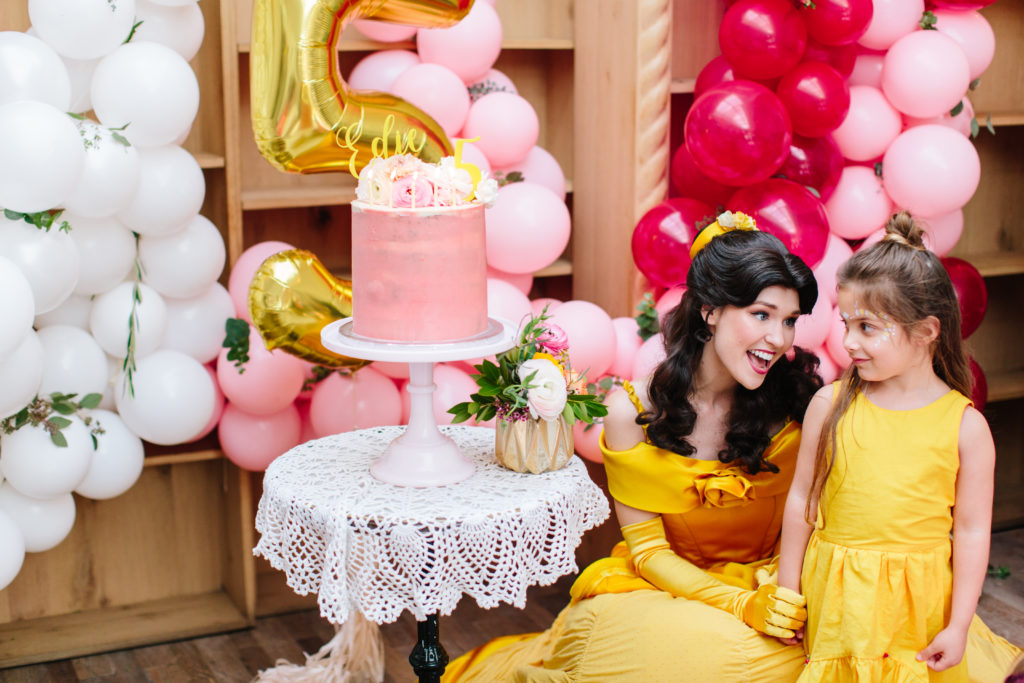 Xx Leah
Special Thanks to all of those who made Edie's 5th Birthday nothing short of perfection!
Photography: Heather Kincaid Photo / Design & Styling: Beijos Events / Venue: Au Fudge / Flowers: Rekindle Creative Co. / Invitation & Calligraphy: Meghann Minniello / Cake Toppers: Nic Roc Designs / Balloon Install, Tabletop: Wild Child Party / Edie's Dress: Little Ladies Boutique / Belle: Party Princess Productions