Yay for Summer!!! With the 4th of July holiday approaching Summer is officially in full swing! One of the best parts of Summer?! Pool time!! On hot Summer days you can usually find my family at the beach or the pool. We went to the pool 3 times this past week to jump in and cool down! Court is loving the pool way more this year and little Cruz is such a water baby.
So to celebrate my love for pool time I chose my favorite pool floats this week! Pool floats have become a thing, and I'm totally ok with that! There are so many different choices out there and I could have done more, but these are my top choices! Lots of bright colors and things that scream Summer for you to choose from. These suckers are just asking for fun!!!
They aren't just fun for family time either… These are perfect for a bachelorette party or a trip to the lake, you name it! You can shop them all below… More Summer favorites coming soon!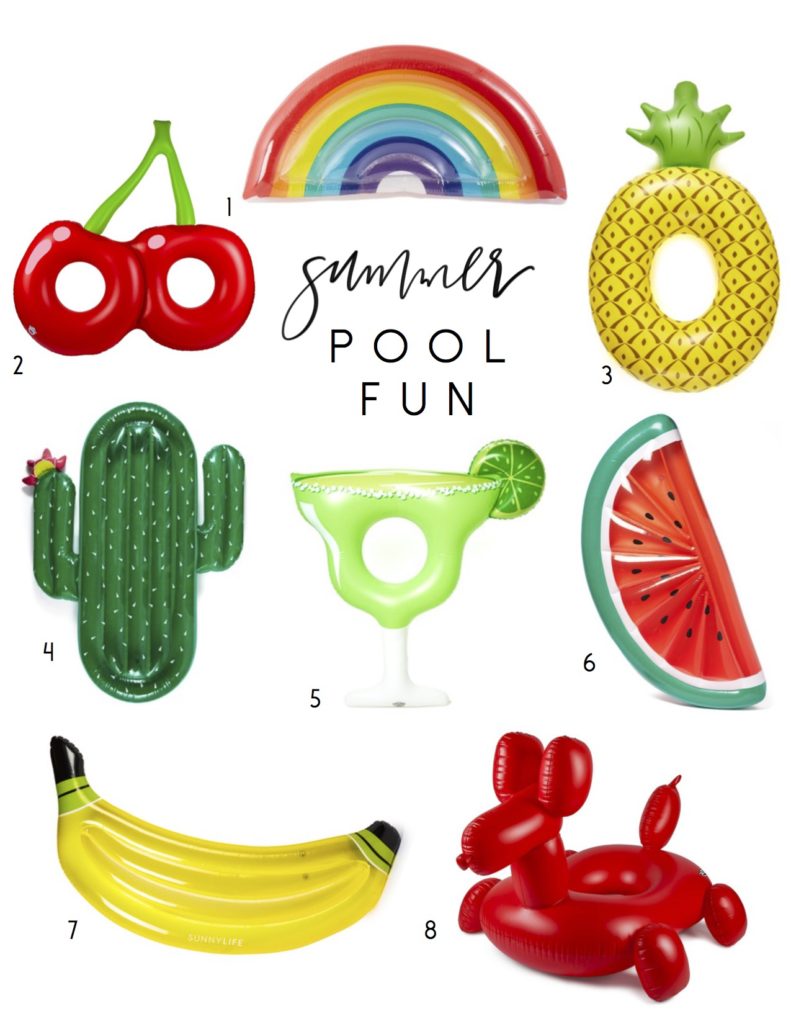 Now go have some fun!!
xx
Jacquelyn