It was, a sunny weekday morning where I met Meghann Miniello for the 1st time at Peets coffee to chat about working with her. We had a love for rose gold hair and wine, and it was instant friends from there. This lady is crazy talented, beautiful, and she has so much love for her friends and family, and you can see that in the way she is with her little mini, Franki James and her cool hubby, Matt. They are the coolest family around, and they are expecting another mini in a matter of days. I can't get enough of this family and want them to be my parents! She is sharing her feelings on becoming a family of four, and how her world will change with another mini on the way. Meg, Matt, and Miss Frankie did a little photo session in their cute Santa Cruz bungalow to capture moments of the last day as a family of three. There is so much love with this family, and I'm so excited to share with you! I hope you fall in love with this family as much as I have.
Meg, you have the biggest heart in the world, and I'm so honored to not only work with you all the time but call you a friend. I can't wait to see what this little mini will be.
Pictures by BFF, Natalie Dressed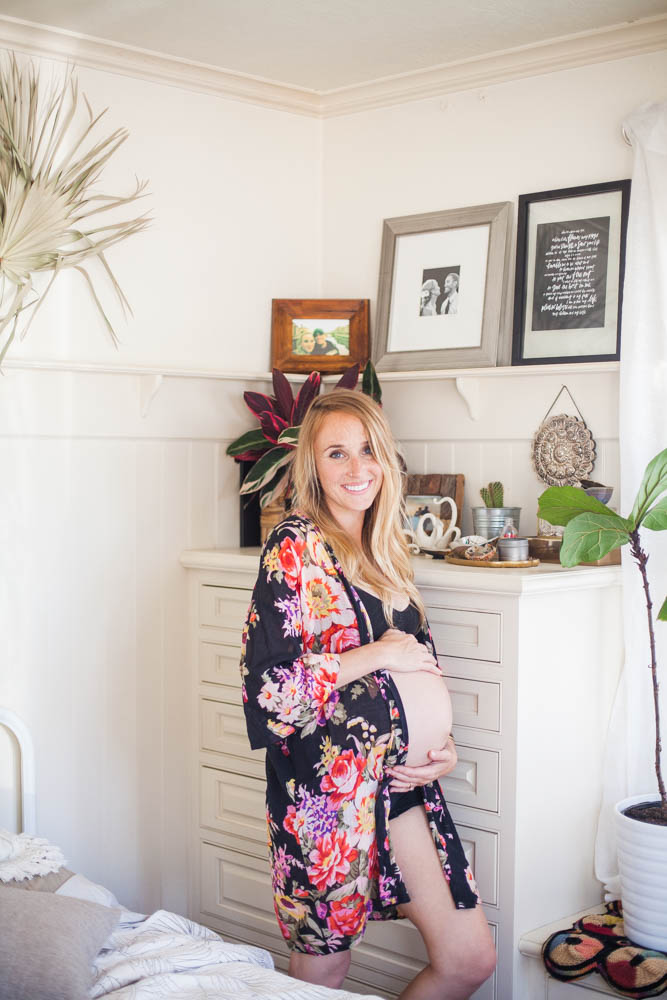 Baby #2, nervous, scared, not real yet, how are you feeling?
Not so much nervous or scared, but it's starting to feel real as the due date approaches (
July 12th
). I'm not anxious quite yet because I am still finishing up projects- but I know the nesting bug is coming! I've got a LONG list of house DIYs and Daddy-dos.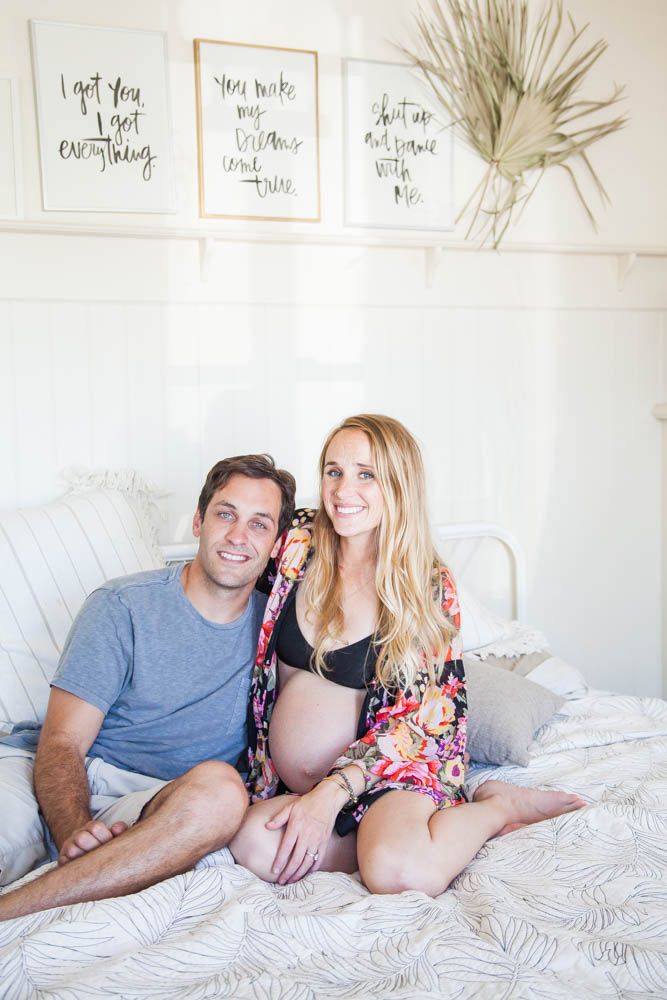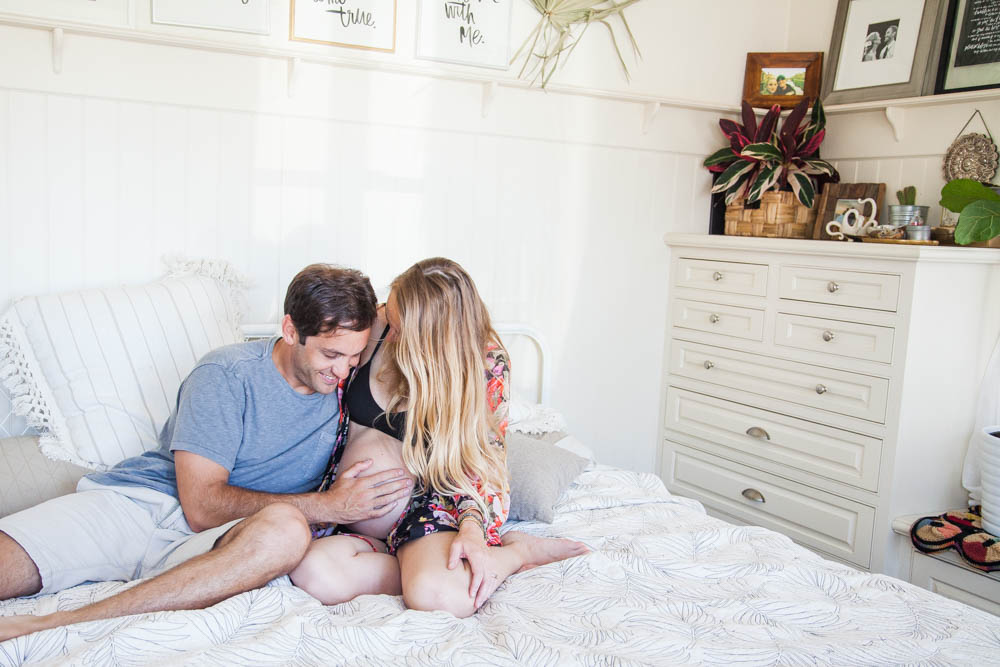 I know you guys are waiting to find out the gender of this little mini, do you find it hard not knowing?
I LOVE not knowing. The anticipation and lead up to finding out the best news ever is the best part. We waited with our daughter too, although we totally knew she was a girl. It was so much fun to drive our family and friends nuts guessing!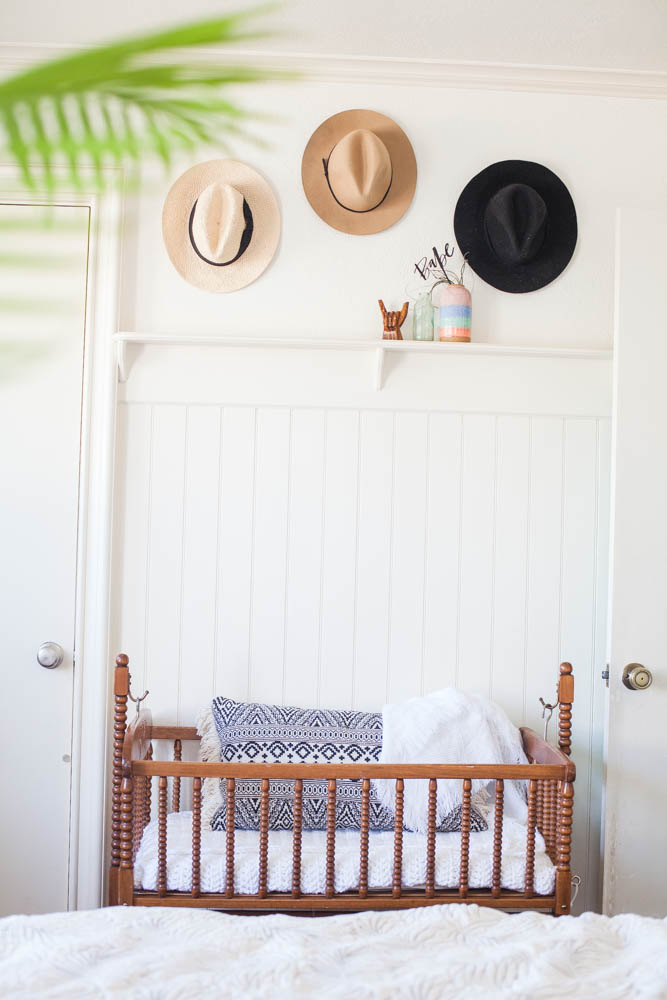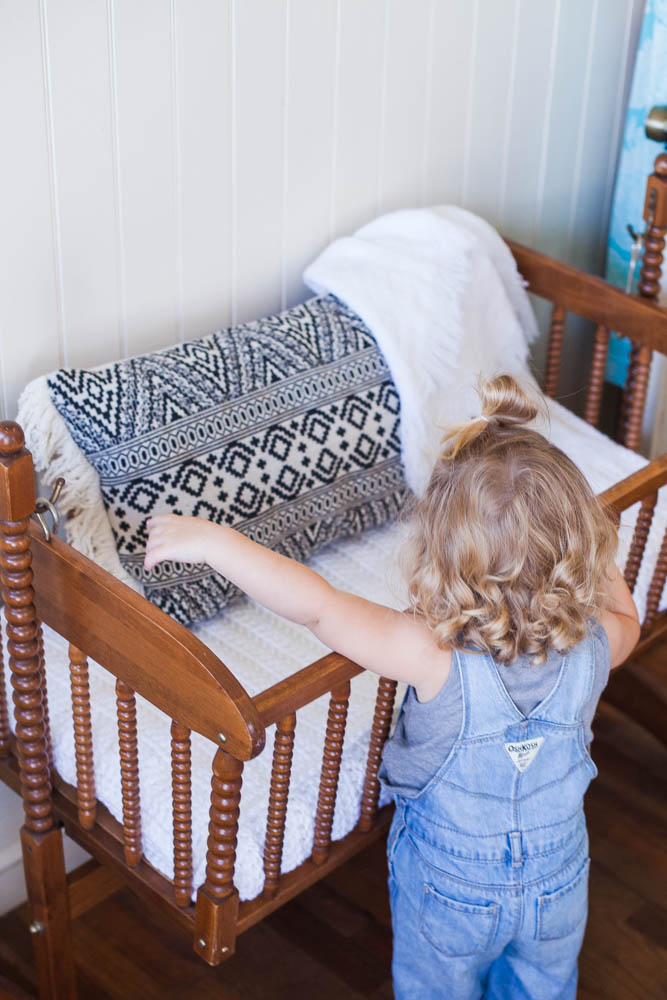 We know you have something up your sleeve for the baby's room, you gonna let us in on the deets?
We've created a little spot in our room for babe while he/she is tiny and we are still in the continuous feeding phase. But after a few months, if we are ready to transition, Mini 2 will be sharing a room with Frankie girl. So, if the baby is a girl, we are good to go, but if mini is a boy I am definitely going to have to remove some of the pink. Luckily I started with a neutral palette of whites, tans, natural textiles and woods so it shouldn't be too hard. I would like to stay with the California, eclectic, artsy and sentimental vibe with pops of fun color. Frankie will be getting a big girl bed soon and baby will move into the crib when we're ready. I shared a room as a kid, so I am ok with having my kiddos develop that same bonding time while they are little. Just a little terrified about how bedtime will work… open to any and all suggestions or advice!!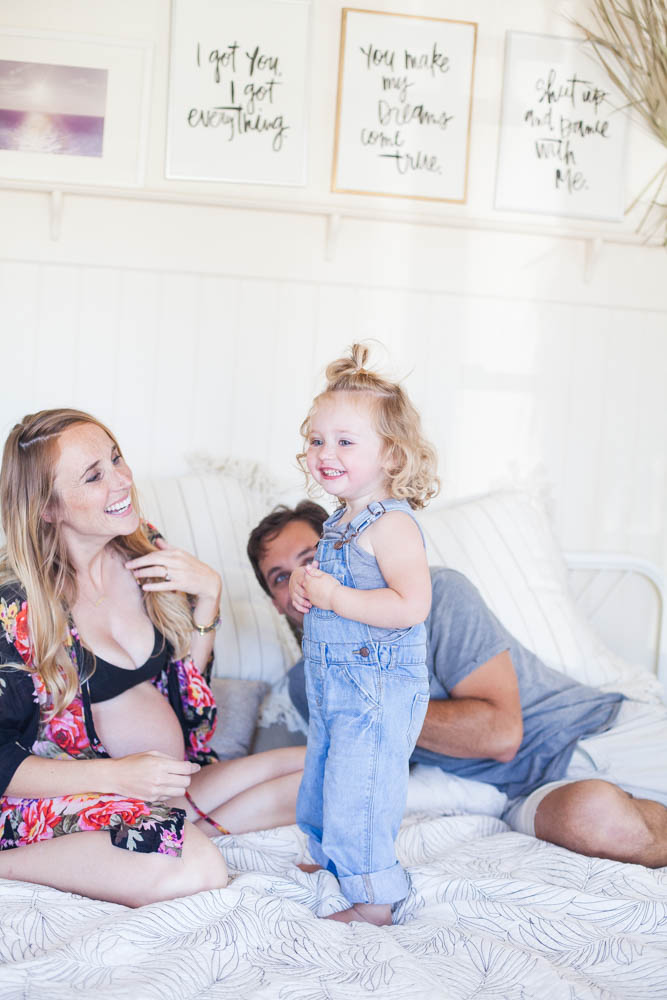 How does Frankie feel about all this?
Frankie seems to be excited about having a new baby sister or brother. We read "The New Baby," a book given to me as a kid when my little sister was added to our family, and she loves it! She loves babies but is not a fan of when I hold the other babies… so that should be interesting. I think there will be a major transition period, but ultimately I think she'll love having a built in playmate! She gives my belly kisses and talks about "baby seeser" so I think that's her prediction!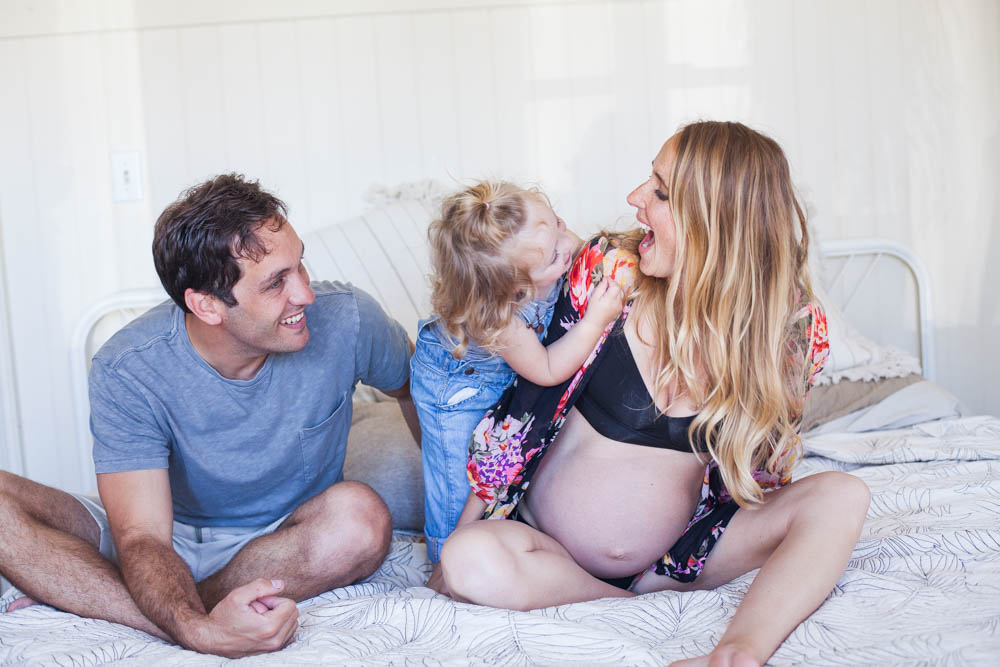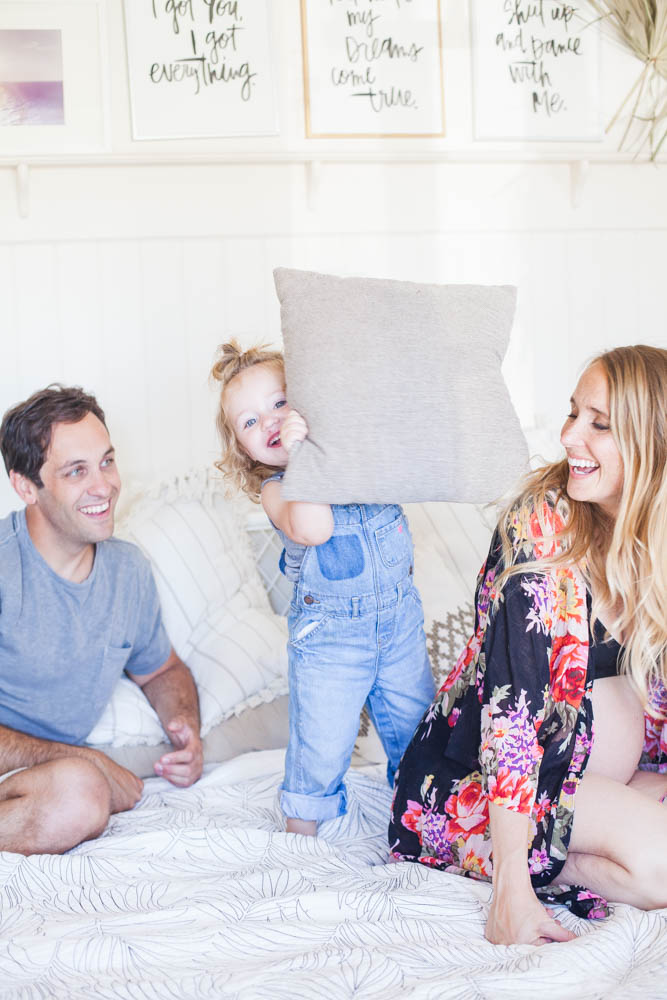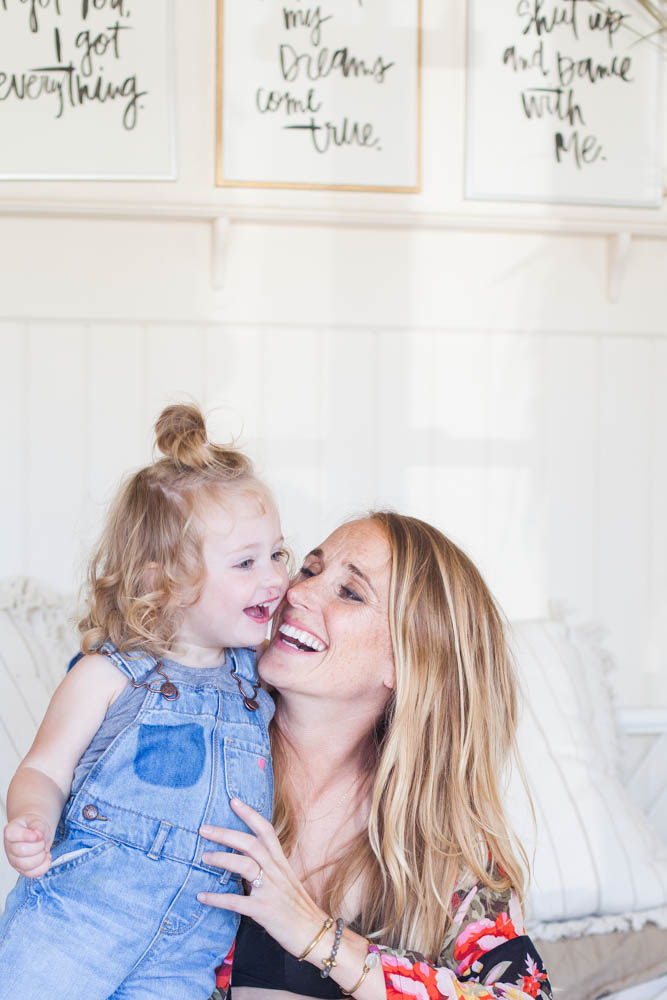 Do you have reservations about being a family of 4 and still being able to juggle family and work?
I have reservations about having even more on my plate, but I know it will all work out, and things will naturally align and prioritize themselves! Somehow, more time always surfaces, and I can keep up the juggle. It's not always pretty and clean, but people get fed, dogs get walked, and work gets done. The house is not always clean though, but you win some, and you lose some! I had a little break down the other day about losing my alone buddy time with Frankie girl because I cherish it so so much, but everyone tells me your heart just grows and it works. So I am trying to spend as much time with her now and make really special memories while I can.
Any names picked out yet, any hints?
We THINK we've decided. The middle name is still up in the air, but we are close! Ok, so the one hint I'll share is that we have ONE name that works if the baby is a boy or girl!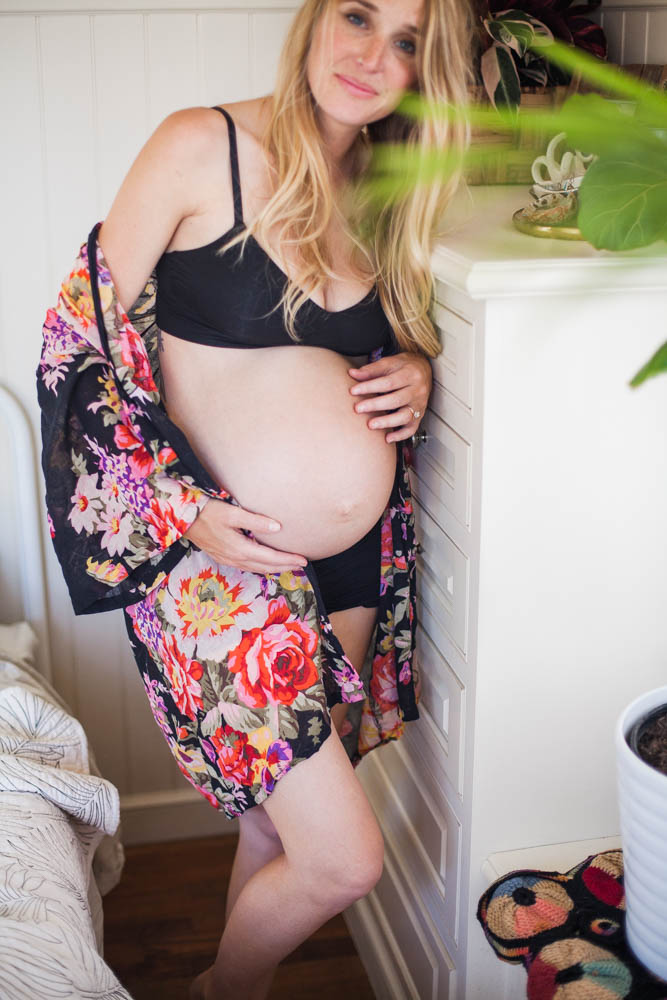 How has this pregnancy been different than with Frankie?
Chasing a toddler has made this pregnancy a little harder. I don't have the luxury of all the naps I took when I was pregnant the first time. Physically it's about the same though. I don't experience morning sickness but I have heartburn like woah. Pineapple is my ultimate nemesis!! Frankie girl is a good eater, so she has some junk in her trunk and its getting really hard to lift her and of course she wants to be held all the time right now. Funny how those things work like that.
I can't wait to meet mini #2! Thanks for sharing these special moments with us Meg!
xx

SaveSave
SaveSave