We got you covered for styling a fun backyard party for the 4th… with a twist! We love the traditional red, white, and blue theme, but this year we mixed it up with a little Moroccan flair + bright colors.
When thinking about how I wanted to design the table, I wanted to do create a table scape that wasn't the traditional red, white, and blue theme. Sometimes it can look… well corny. Adding the Beijos touch, we created a fun colorful table setting that will have your friends wanting to stay all night.
We are also being featured on Green Wedding Shoes today with our fun 4th celebration!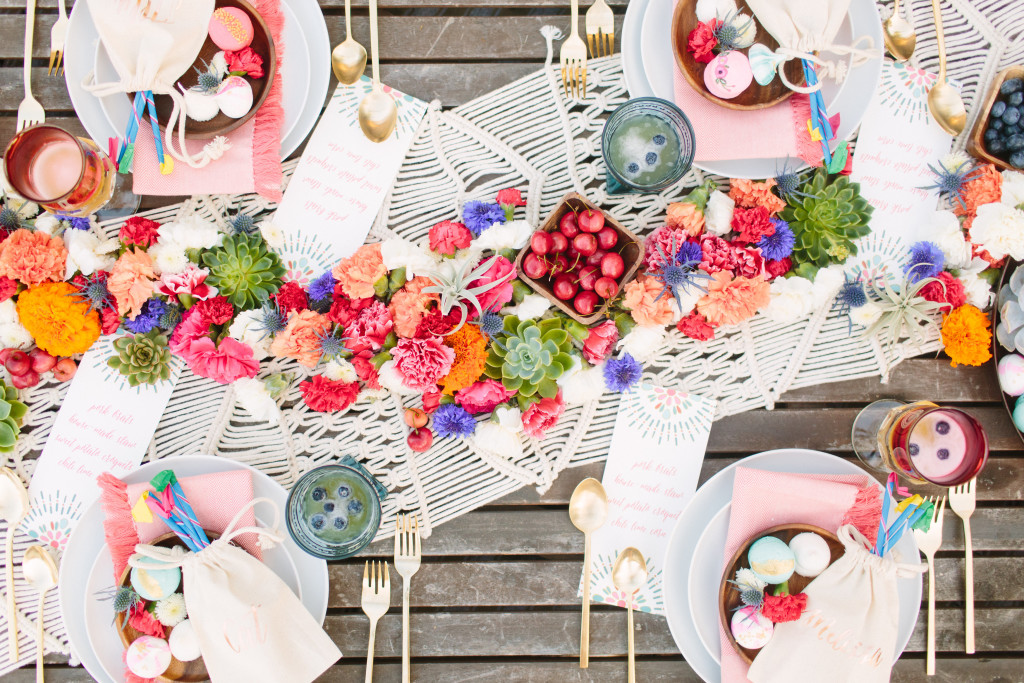 Such colorful fun, yes?!?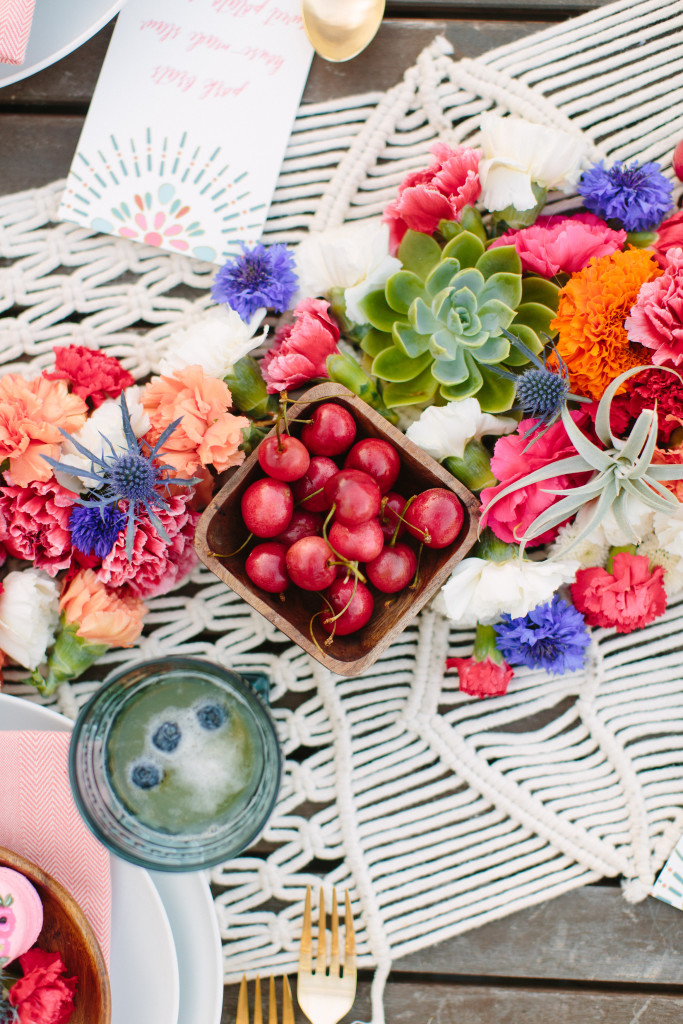 Bright wildflowers, carnations, succulents, and airplants made up the flowered garland that was laid across the tabletop. Mixing in colors of bright pinks + hints of coral, and marigold flowers give the table a fun moroccan twist on the traditional 4th.
Looking to do this at home, cut off only the flower head and place in a garland pattern. Add in airplants and succulents to add another fun detail.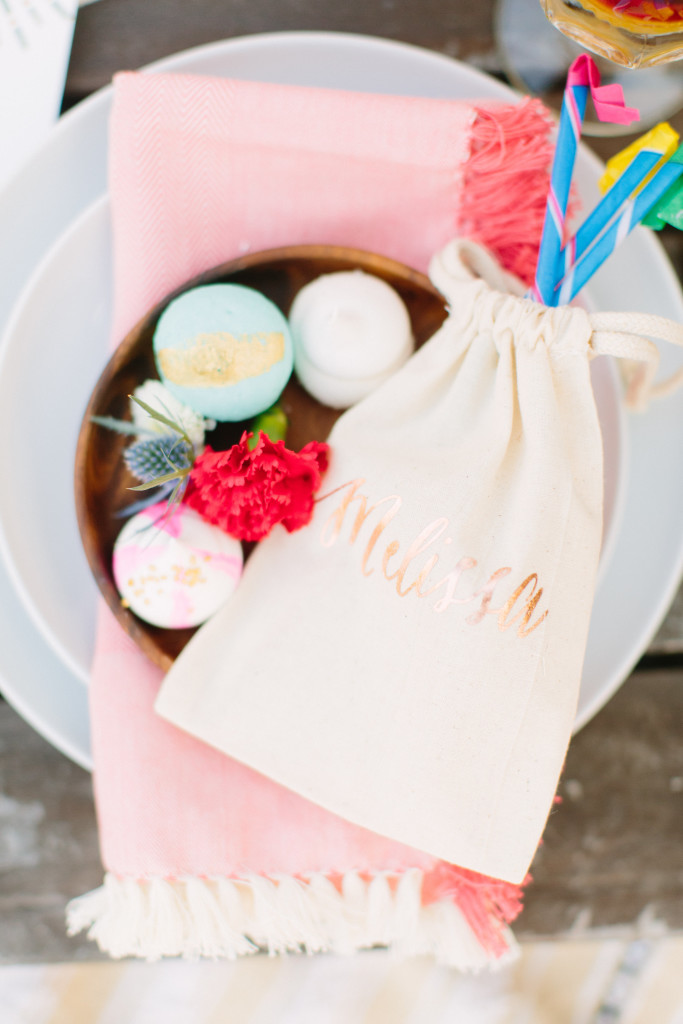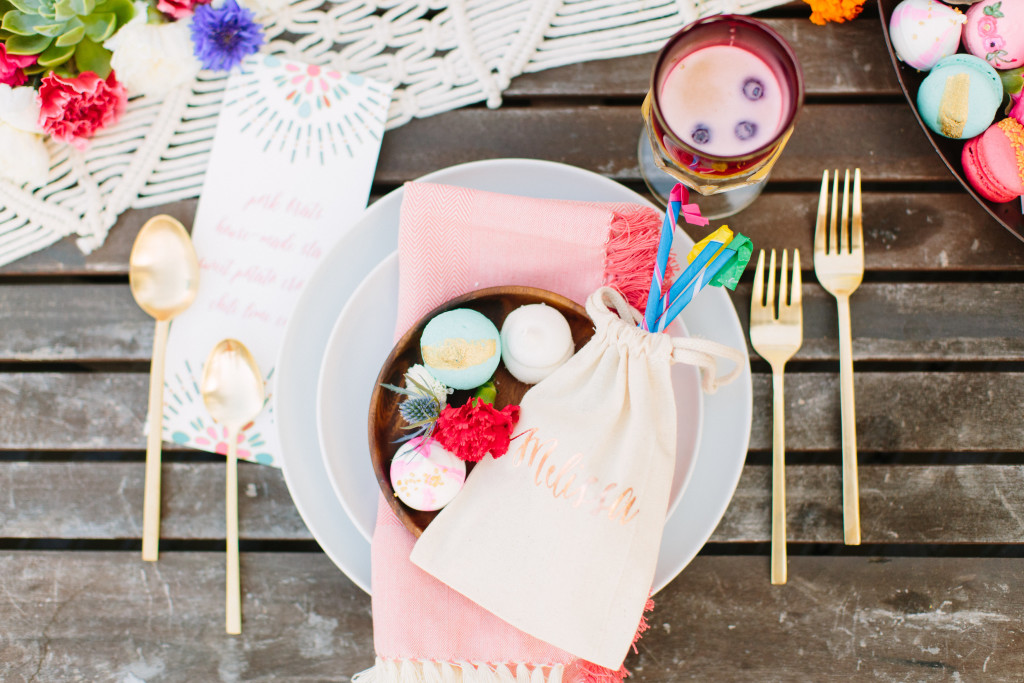 Each place setting had personalized name totes made by Prim & Pixie that were  filled with sparklers + fireworks for each guest to use to ring in the 4th.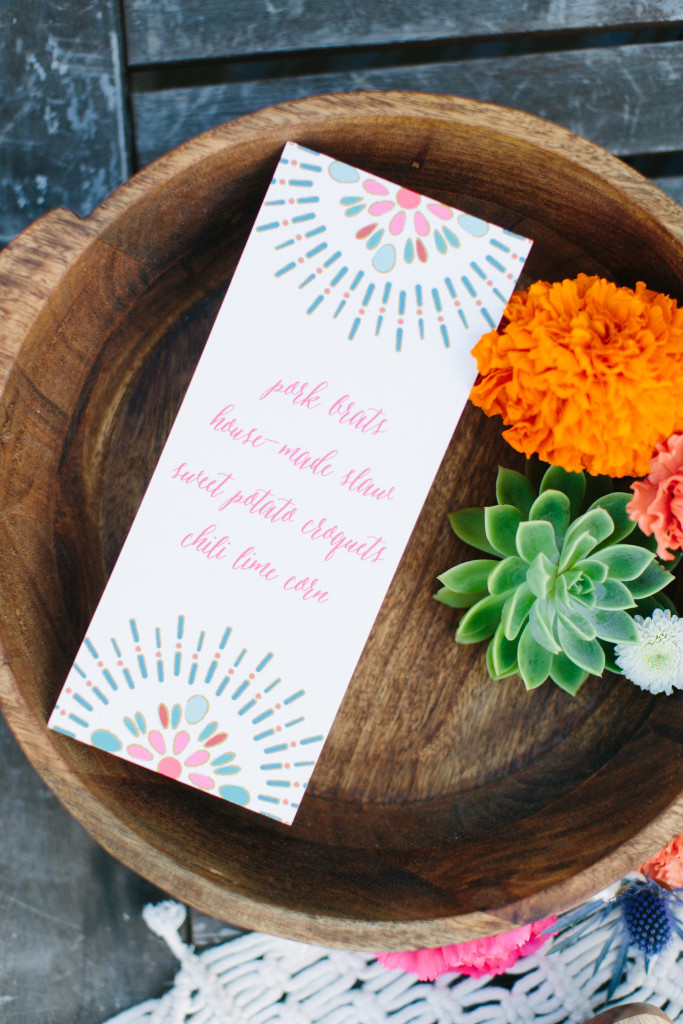 Fun colorful Moroccan inspired menus by Prim & Pixie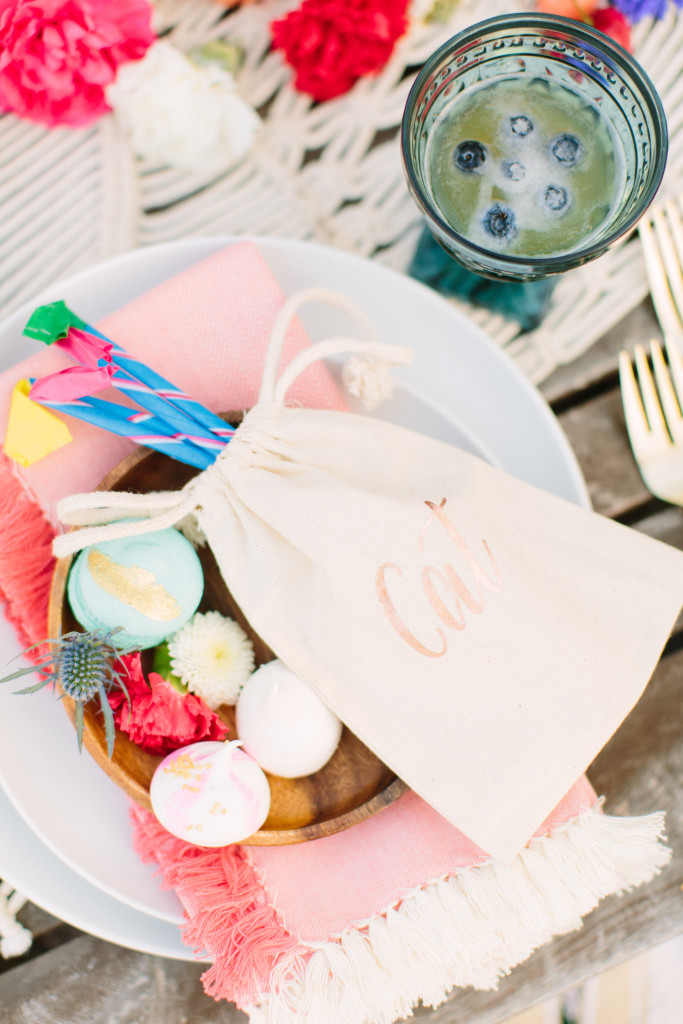 Pretty red, white, and blue flowers with yummy dessert create the perfect detail.
Fringe Napkins from Pier One
How perfect are these two toned ruby goblets from Borrowed Blue?!? Beer in goblets… yes please!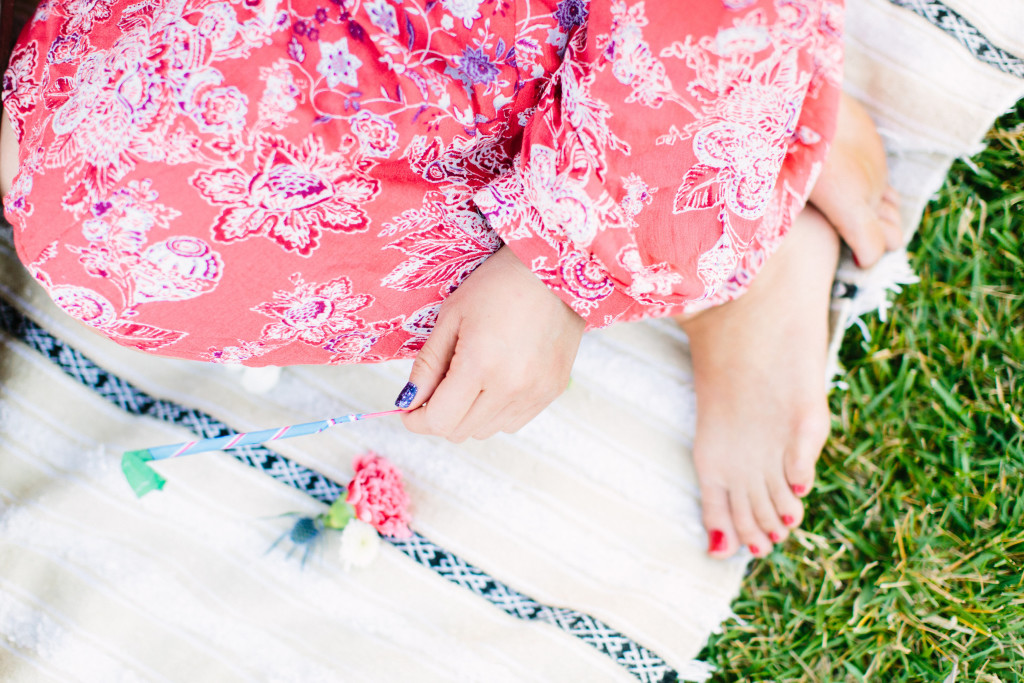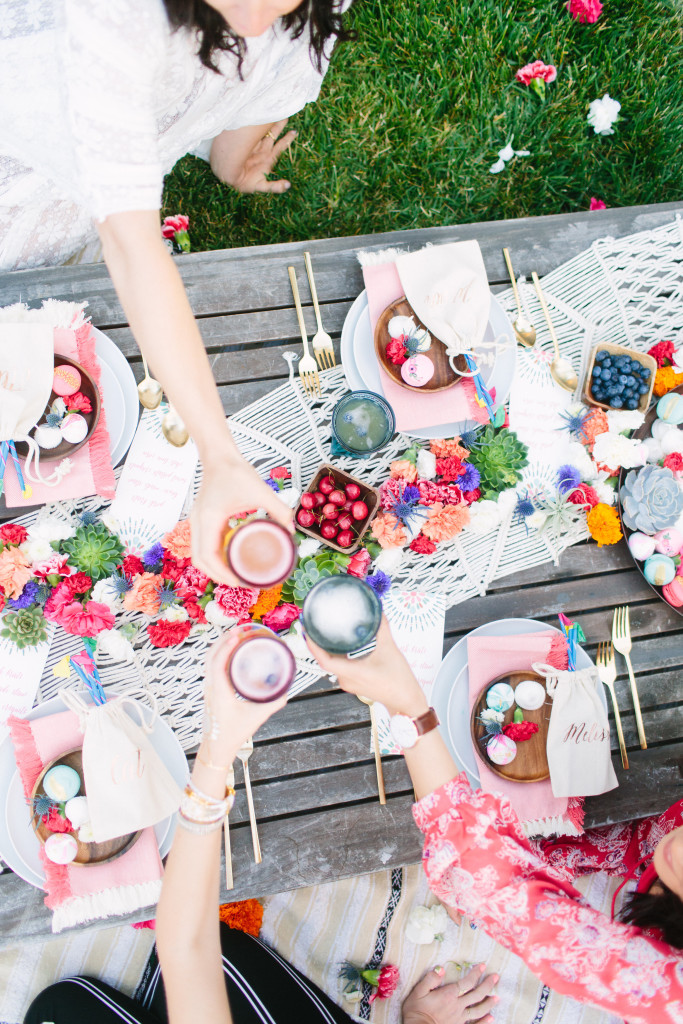 Cheers! These ladies sure had fun!
But…. the best part of their night…. DESSERT!!!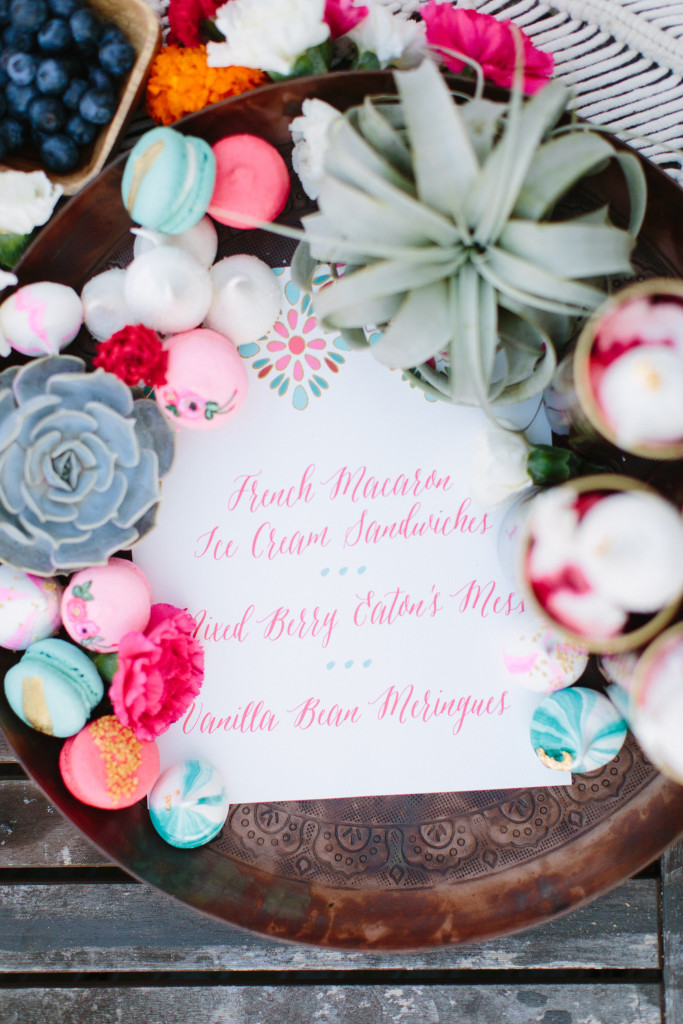 Prim & Pixie Dessert Menu
Way to much yumminess over here…. hello there french meringue ice cream sandwiches!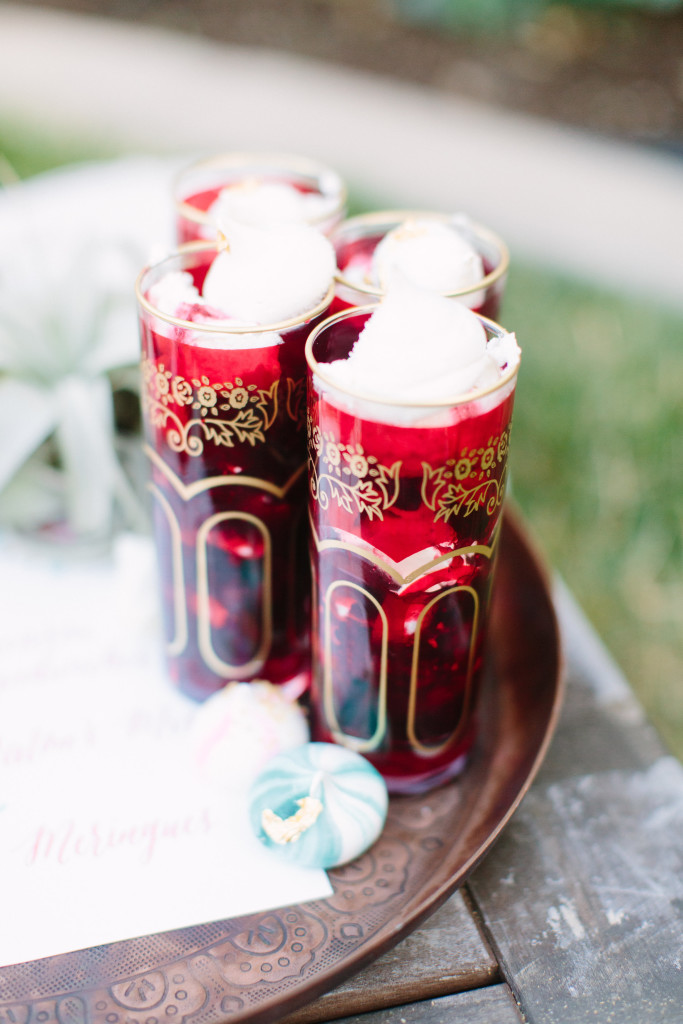 Red moroccan tall tumblers were perfect detail for our Moroccan inspired 4th party.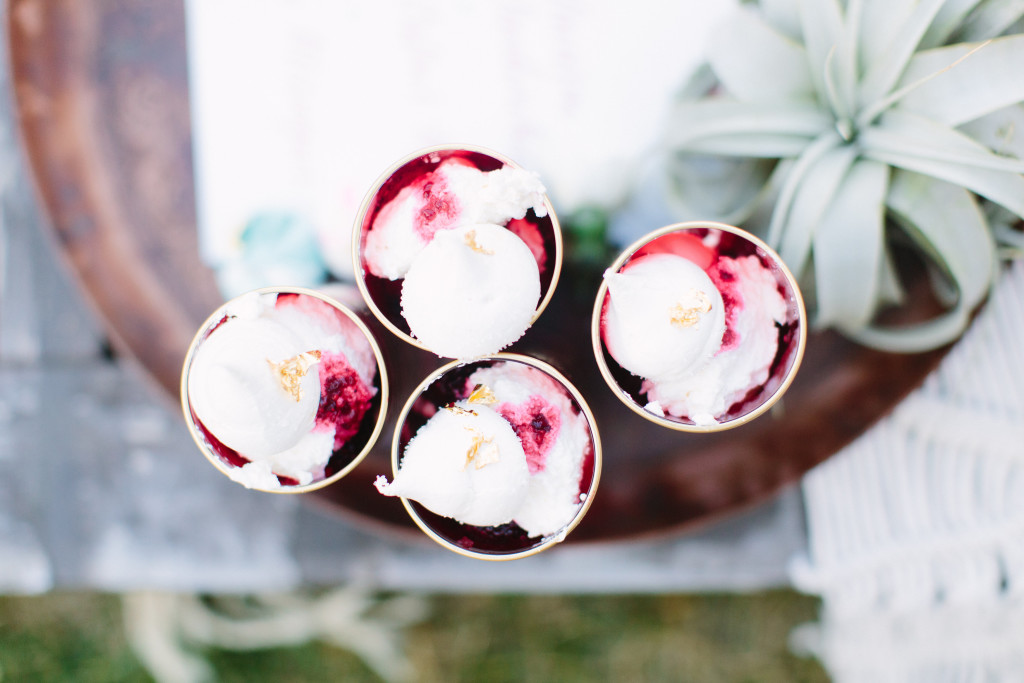 Hilary from The Sugar Studio really out did her self with these Eaton's Mess! Layers of rose water whipped cream, crushed vanilla meringue, and mixed berry compote made up these pretties. Just to pretty to eat… but DO cause they were AMAZING!
This lady knows her desserts! If you are in Northern California, check her out!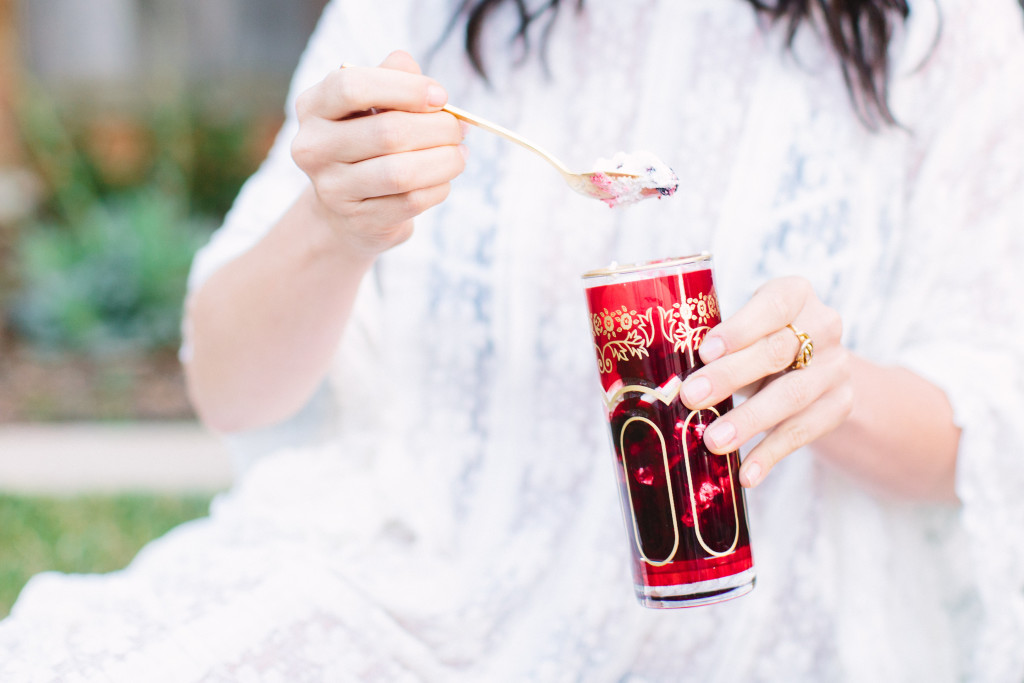 The rest of the night was called for fun with your besties…..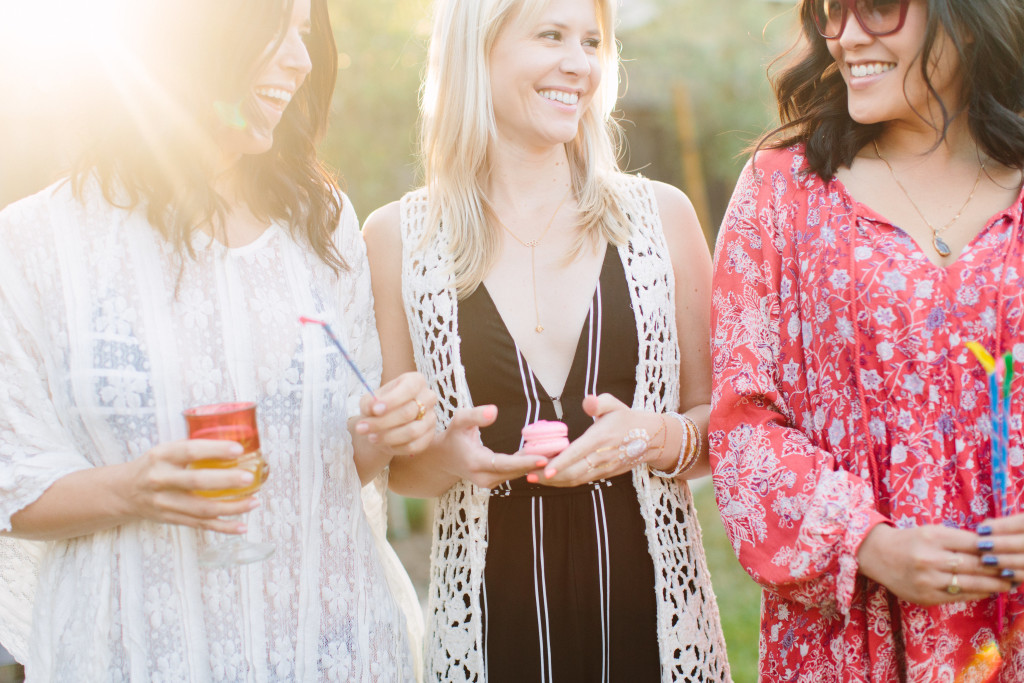 Beer, sparklers, and desserts make up the perfect 4th if you ask us!
Wishing you a safe and colorful 4th!
xo!
Abby
Photos by our gal Meg Perotti