4th of July Berry Pops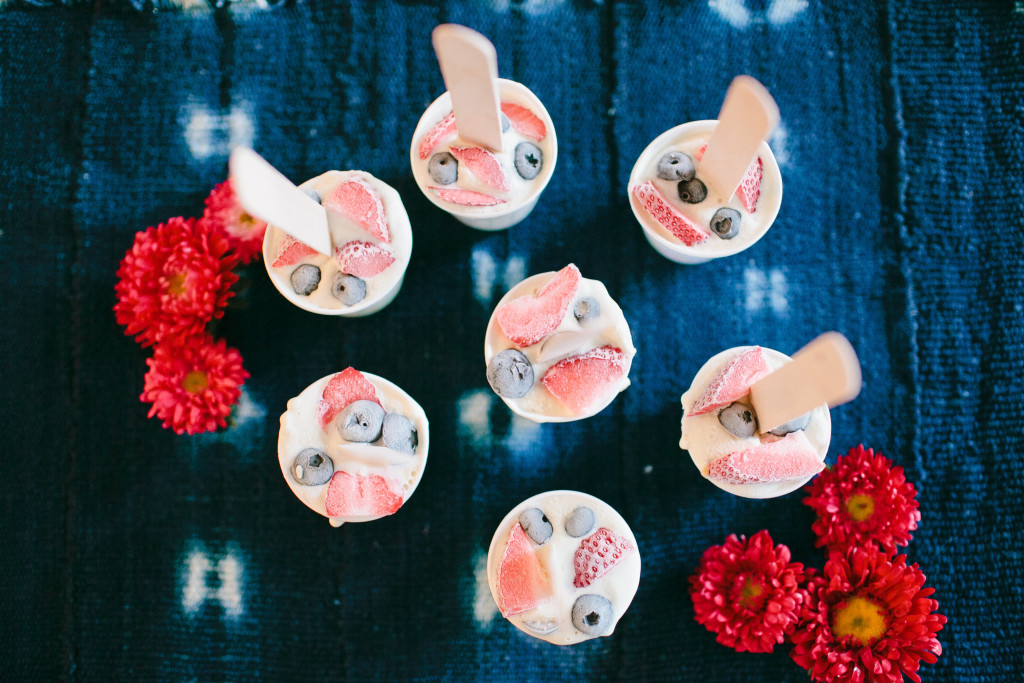 With the 4th of July holiday upon us we thought we would end the week with a little something sweet!
These Ice Cream & Berry Pops are easy and sure to be a hit with your littles!
Photos by Megan Welker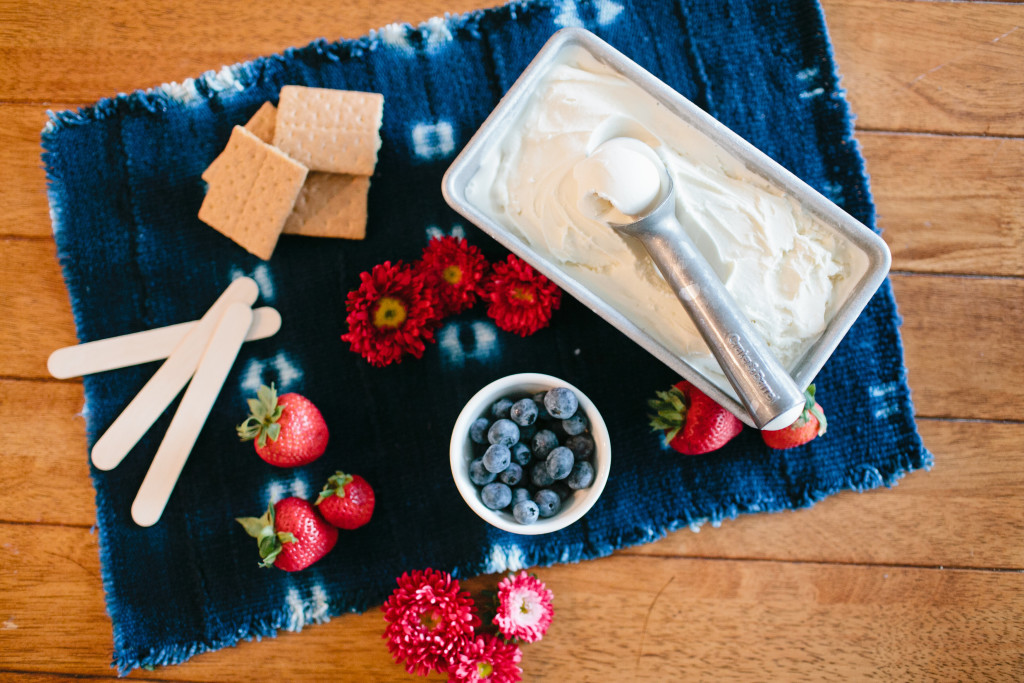 Ingredients
Ice Cream
Strawberries
Blueberries
Graham Crackers
You'll also need...
Popsicle Sticks
Dixie Cups
Take a Dixie Cup and fill 1/4 of the way with Ice Cream, then fill a bit with crushed Graham Crackers.
Fill the rest with Ice Cream and stick Berries in it so they show out the end.  For these I used Vanilla Ice Cream and Strawberries & Blueberries so I could have the Red, White & Blue!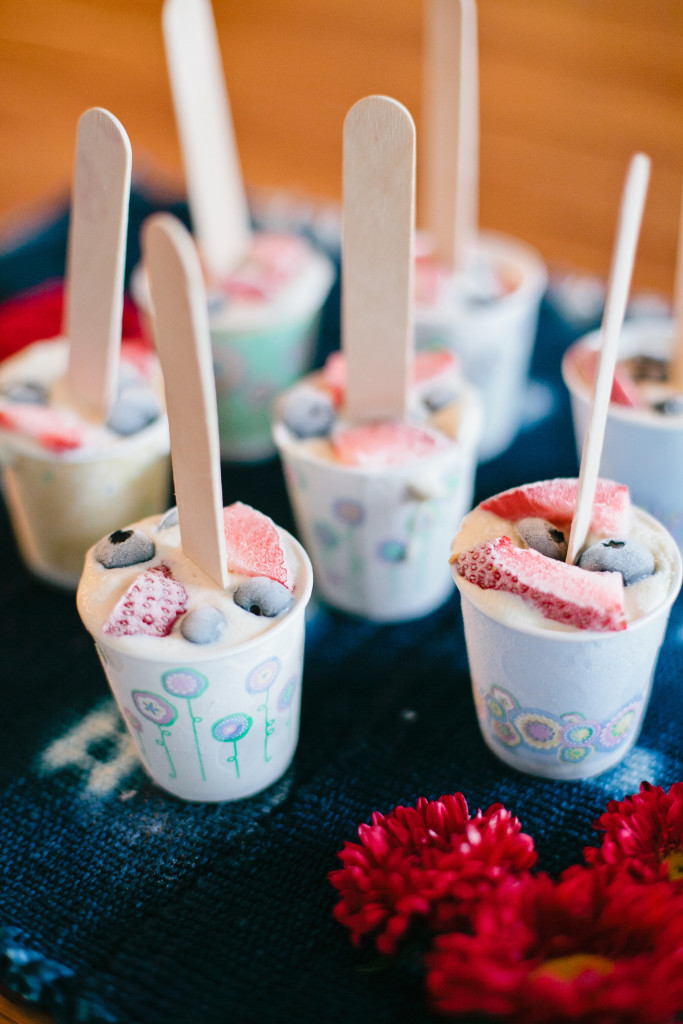 Stick the popsicle sticks in the bottom of the cups, the graham crackers will help hold the pops together…
Freeze them, I left them over night, then cut & peel the Dixie Cups off and voila!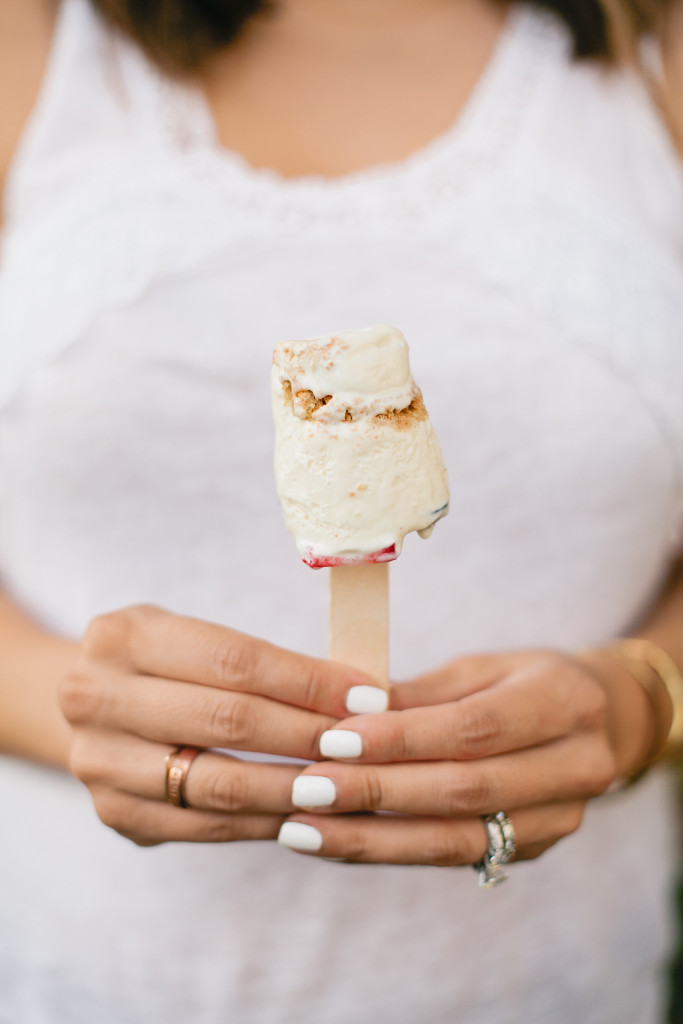 They are super cute, a little messy and oh so yummy!!
Our beijinhos approve!!!
Have a happy & safe 4th everyone!!
XO!