We know most of you are at home and things are looking a little different this year. Easter is probably the last thing on your mind. But if you're like us, then you want to make life as normal as possible for your little ones. That means getting ready for Easter just like you normally would. Which means prepping those cute Easter baskets! This is an annual post and to be honest, I just wanted to share something happy!
Where I live we are on a "shelter in place" order. That means staying home and only going out when necessary for household needs. So luckily most of these items are available to order online! We have about a month till Easter, so you definitely have time! Hopefully we will all be celebrating the big bunny outside on April 12th with the cutest baskets!!
Photos by Alison Bernier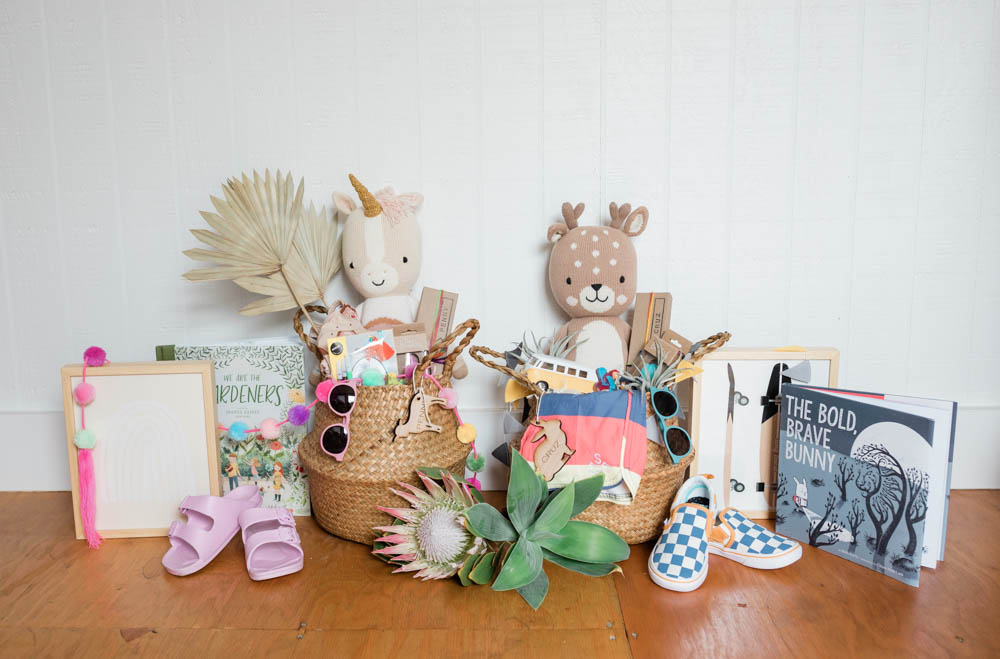 Let's start with our sweet little girl basket! I started with a sort of rainbow theme as the inspiration and then went from there adding in some extra goodies!
It all started with Zara the Unicorn from Cuddle & Kind. I love this company, they make the sweetest dolls with so many adorable details. They are all handmade using sustainable fair trade practices and the purchase of each doll provides 10 meals to children around the world.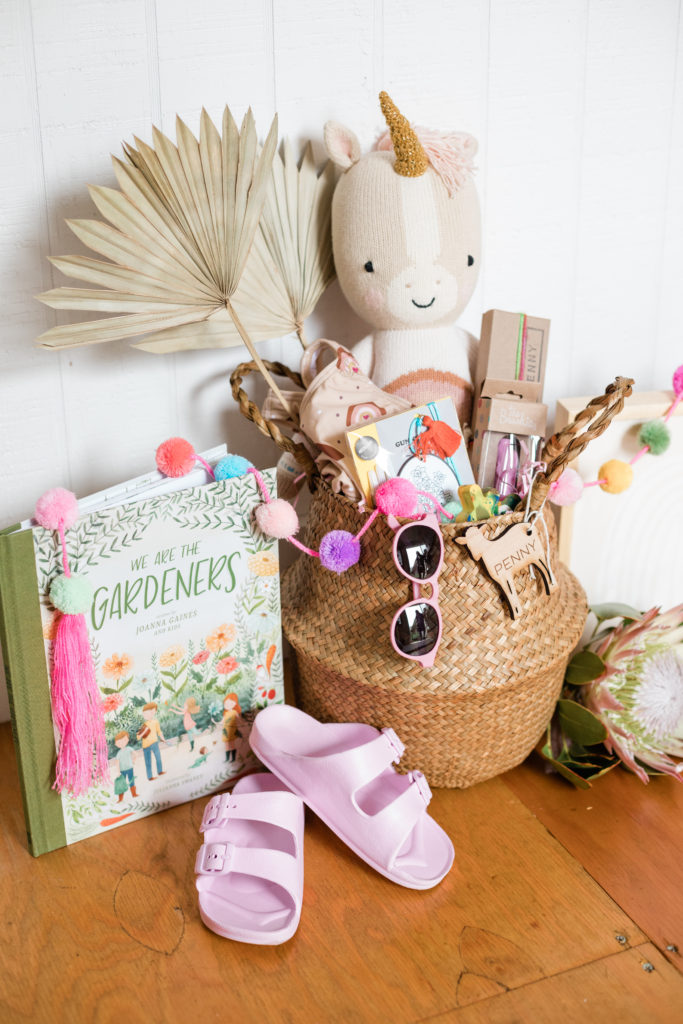 I added a bunch of goodies to keep the kids creative like this DIY Bunny Necklace from Gunner & Lux and the most adorable Personalized Name Crayons and Bunny Rainbow Crayons from Art 2 The Extreme. I love giving gifts that will keep them busy – and let's be honest we all need some of that right now!
I also always like to include something my kiddos need – and a new tooth brush is just that! This cute Pinky the Pig one from The Brushies takes care of that for me!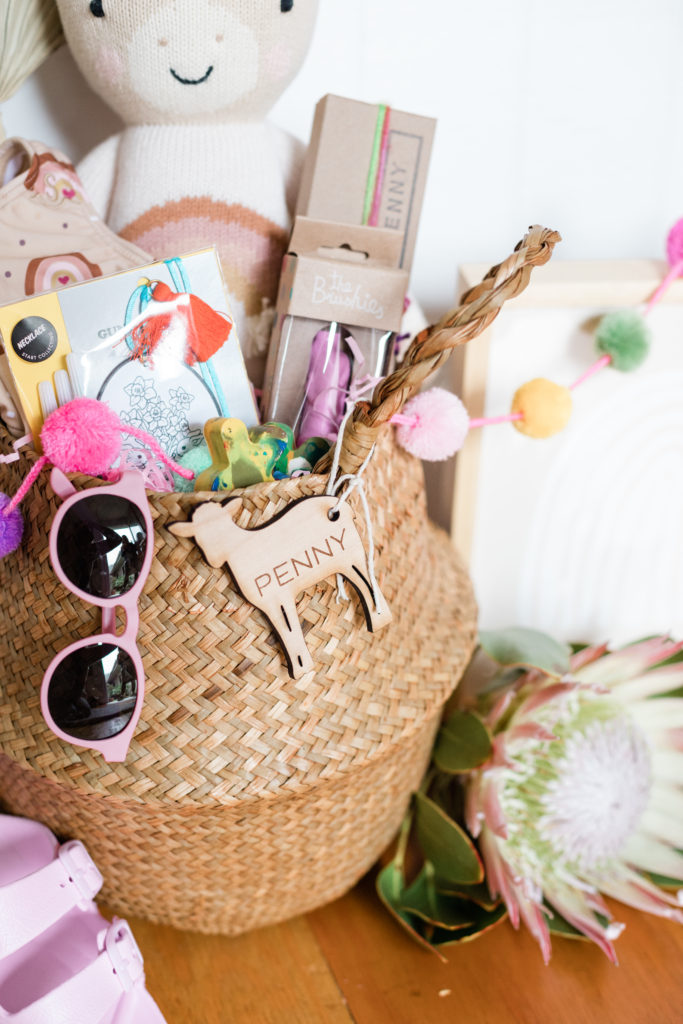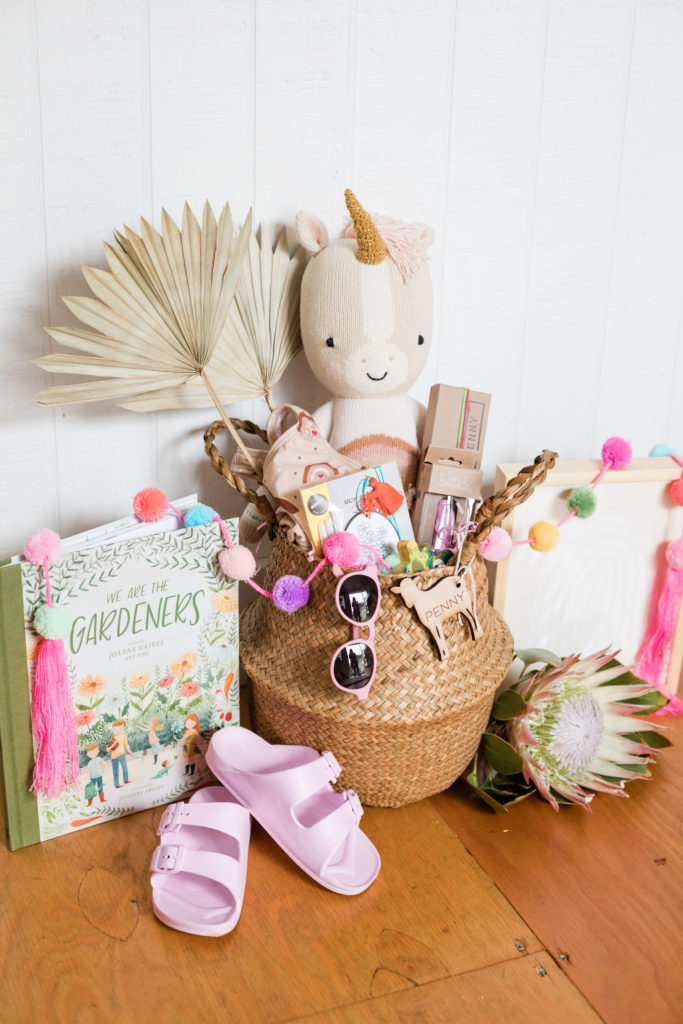 How cute is the sweet spring inspired personalized tag by Poppy Jack Shop? She has multiple options that make your basket that much cuter! Speaking of the basket, we got ours on Amazon! You can find it here… I'd probably get one size up though, I got the medium size so the large may be better!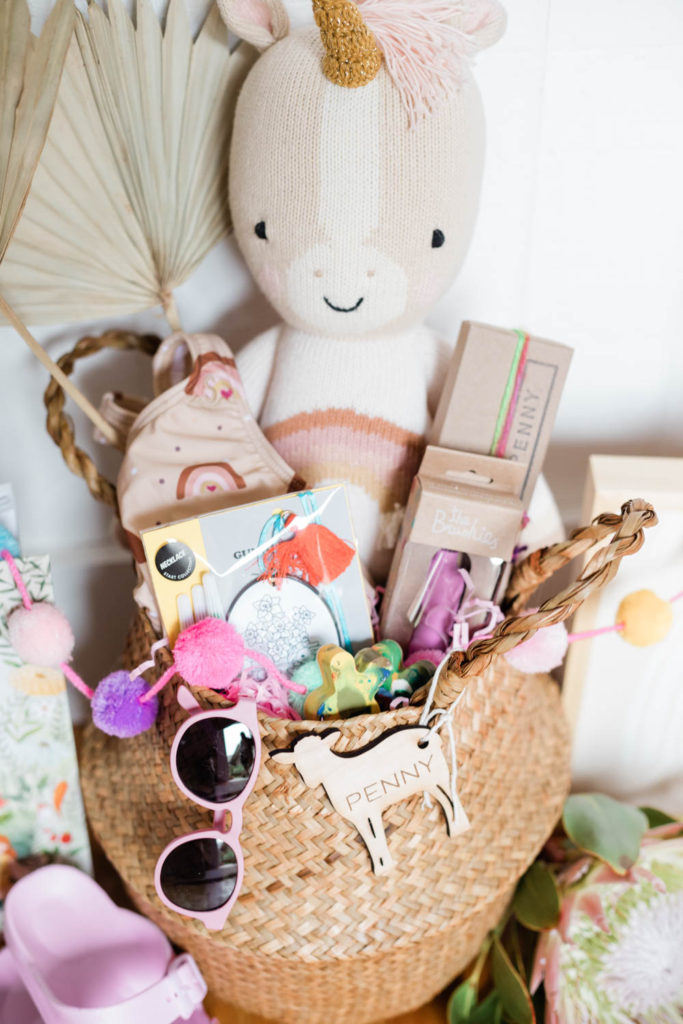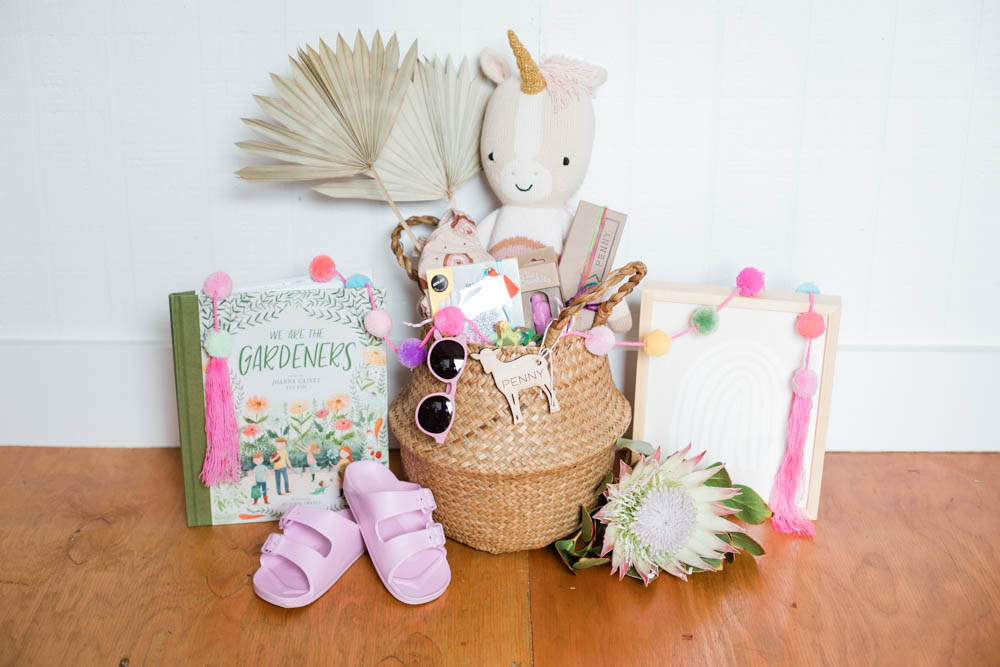 More rainbow pieces to add to the theme! I love this sweet print by Minted, just a neutral rainbow that will look adorable in any space. Add in the cutest rainbow swimsuit from our friends at Seaesta Surf! I love this rainbow print and she has it in yellow & blue too!! Love!!
Of course if you're getting ready for the beach you need some cute sandals and sunnies! And in pink no less! Babiators are our go to for kid's sunglasses and these faux Birkenstocks from Cotton-On are adorable!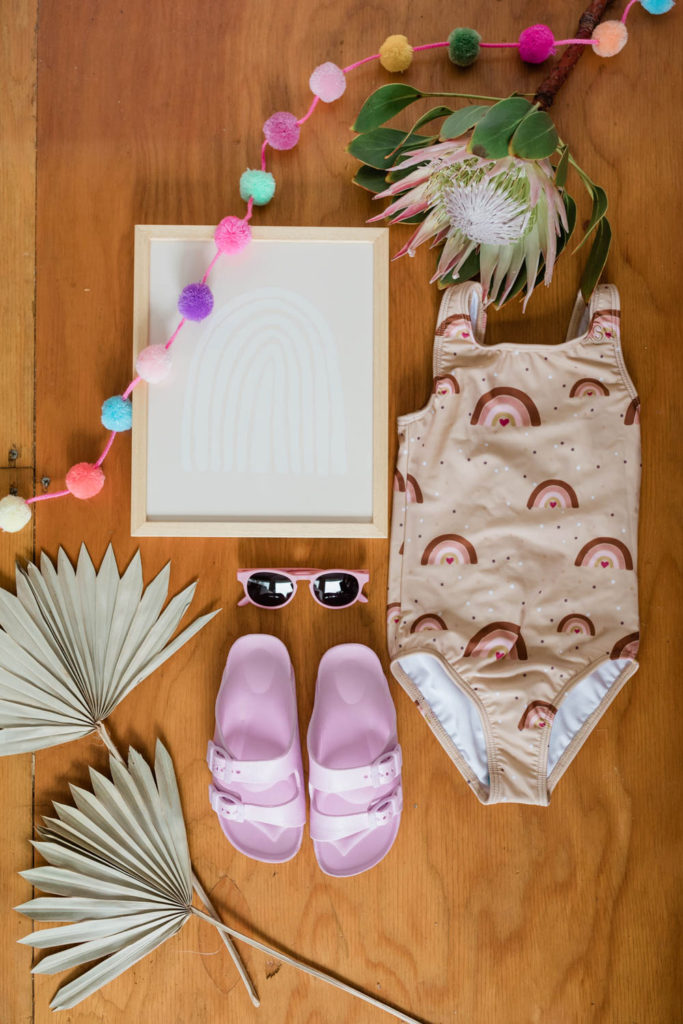 With every gift I like to include a book! It's one of my favorite gifts to receive, it's the gift that keeps on giving… This one by everyone's favorite Joanna Gaines titled "We Are The Gardeners" is a great one for Spring!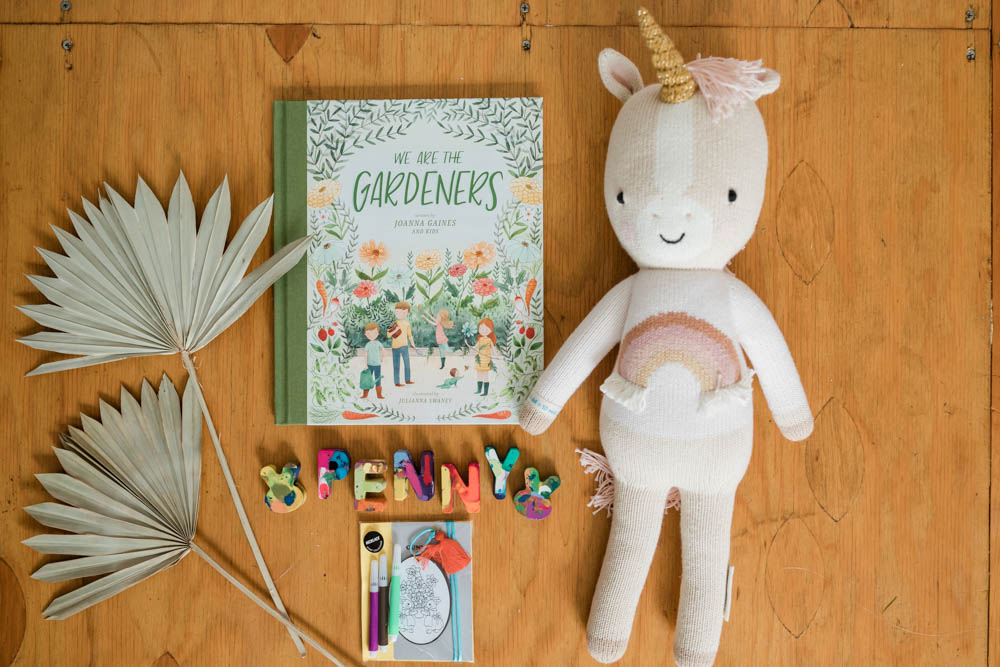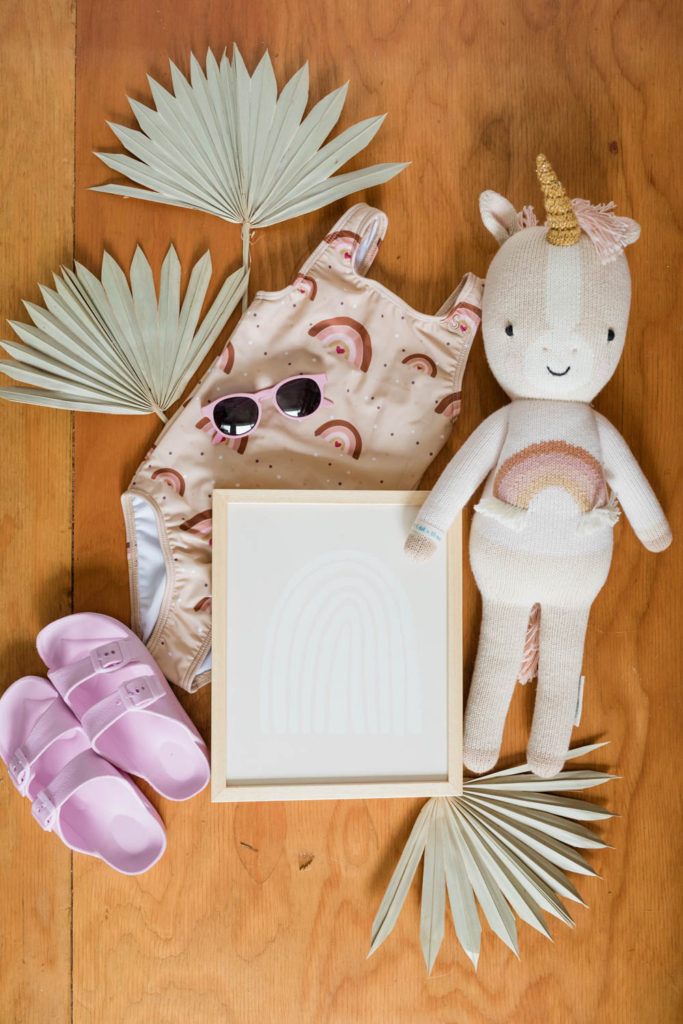 Shop the girl's basket below! Plus a few more fun picks from yours truly….

Now the cute little boy's basket! Again, we started with the cute little Elliot the Fawn doll from Cuddle & Kind. Again, I can't say enough good things about these sweet dolls. We got the large size and they are just so cuddly!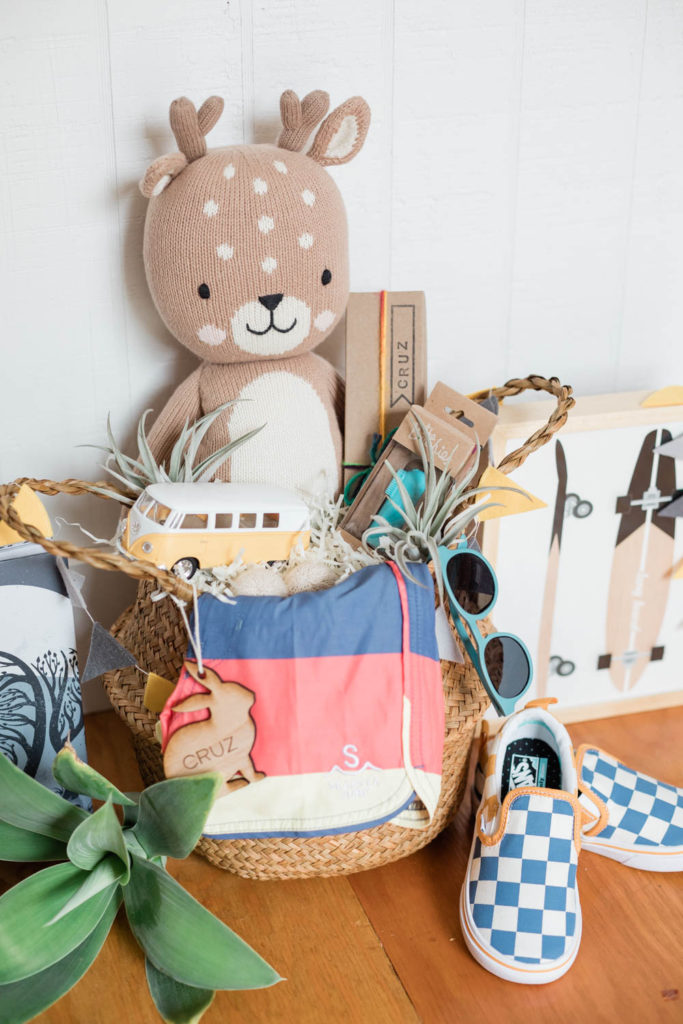 I always gotta keep my boys shoes up to date! They go through them so quickly so I always like to replenish with holidays and birthdays! And in between, haha! These Vans caught my eye with the adorable spring colors. And again, gotta have the Babiators!! That blue color is so fun and matches the Willa the Whale tooth brush from The Brush Kids!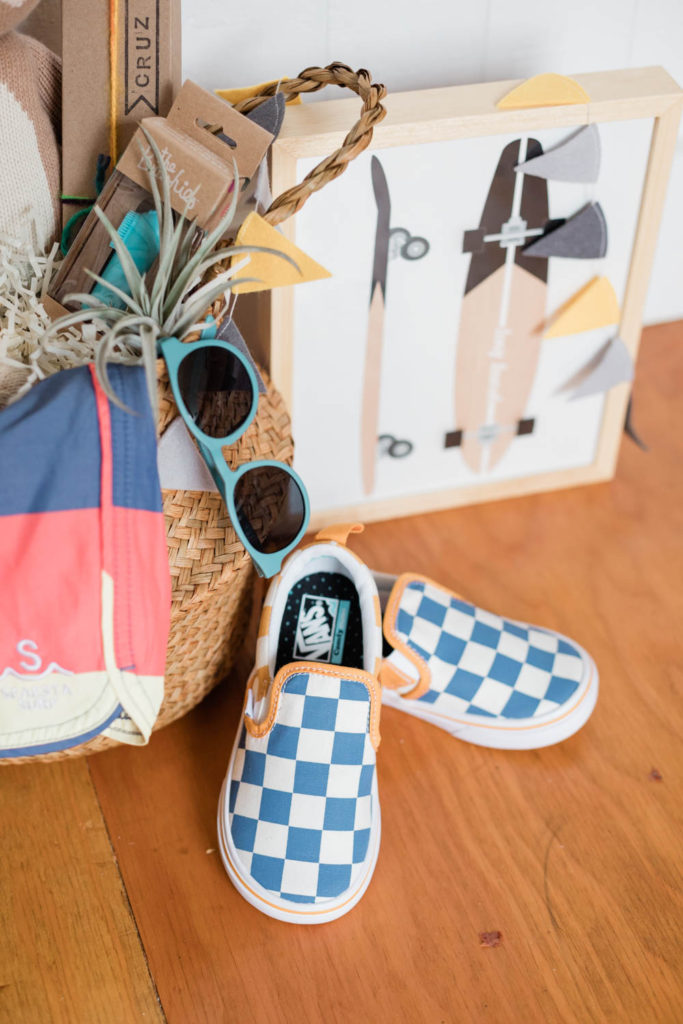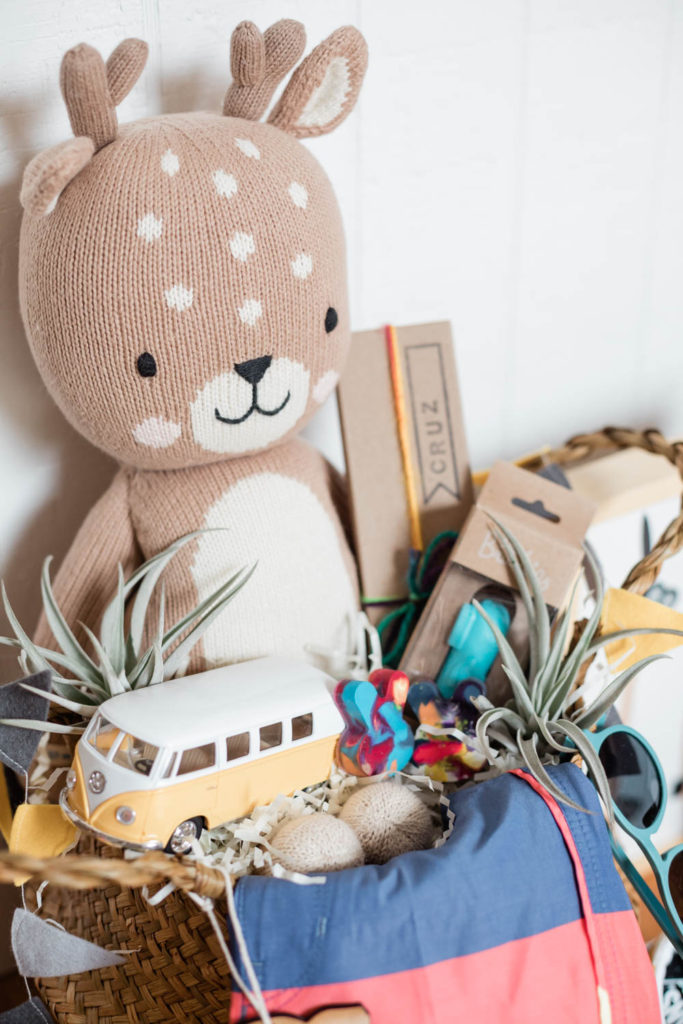 Overall it's a pretty cute set up, right?! My boys are super in to skating and the beach so this fits them perfectly! I am in love with the Longboard Print from Minted. That will be up on the boys walls soon!! I think it's such a fun gift to add to Easter – some decor that makes them happy and Mama too!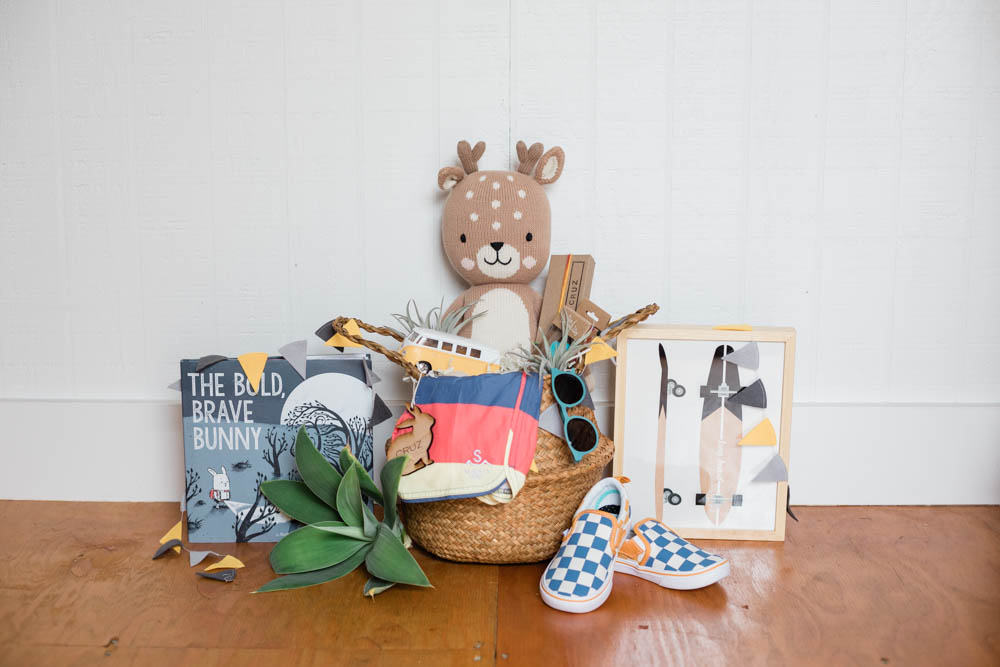 How cute is that little toy VW Bus?! I picked it up at Pigment and I can't wait to watch them play with it and display it in their room!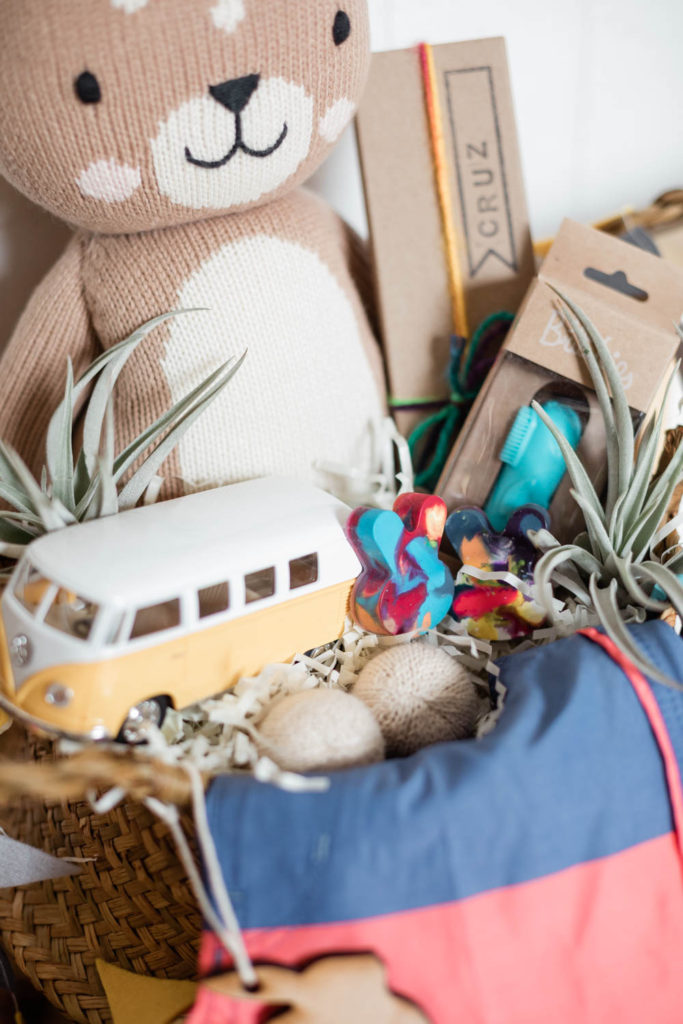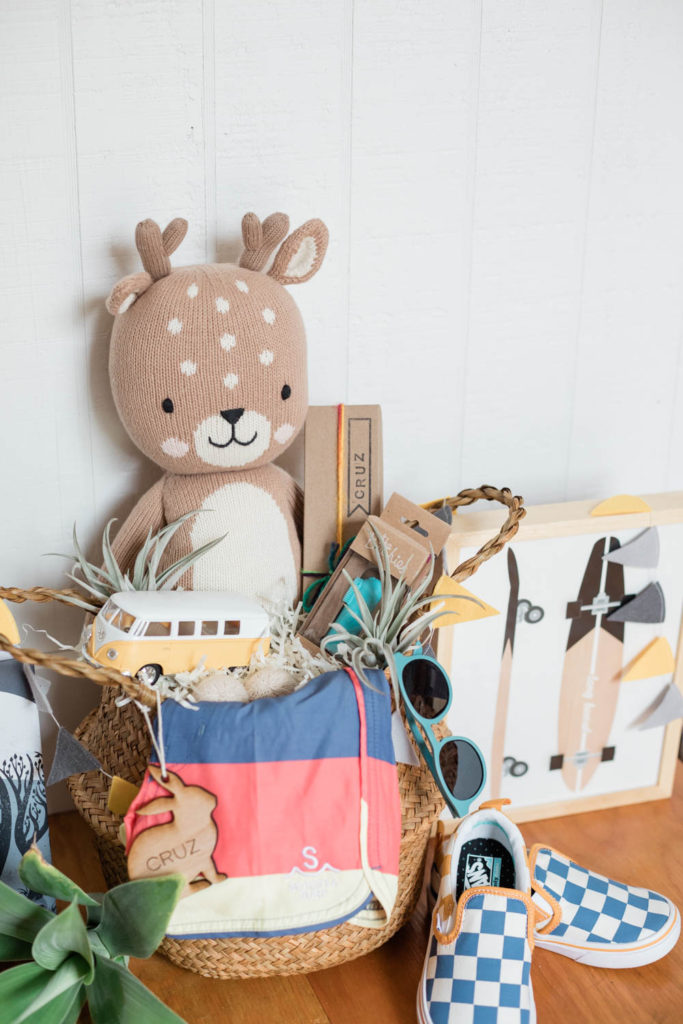 My favorite swim shorts EVER!!!! Seaesta Surf just gets it right in every way. The cut of the shorts, the colors and prints – and their Spring 2020 collection is next level good!!! This year I went with the Triple Scoop that comes in multiple color ways.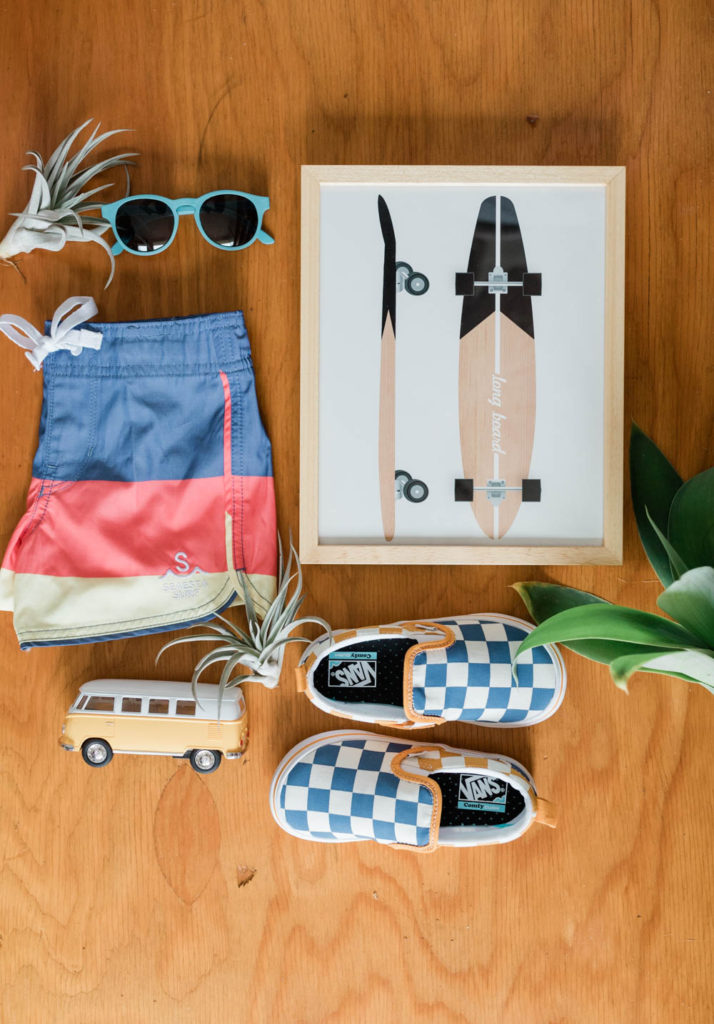 Here you get to see the Rainbow Crayons by Art 2 The Extreme outside the box! So you can see how awesome they are! I also chose this book called "The Bold, Brave Bunny". It reminded me of my son Cruz who we were once telling "You're so smart, funny, cute, etc", to which he replied, "and brave too!"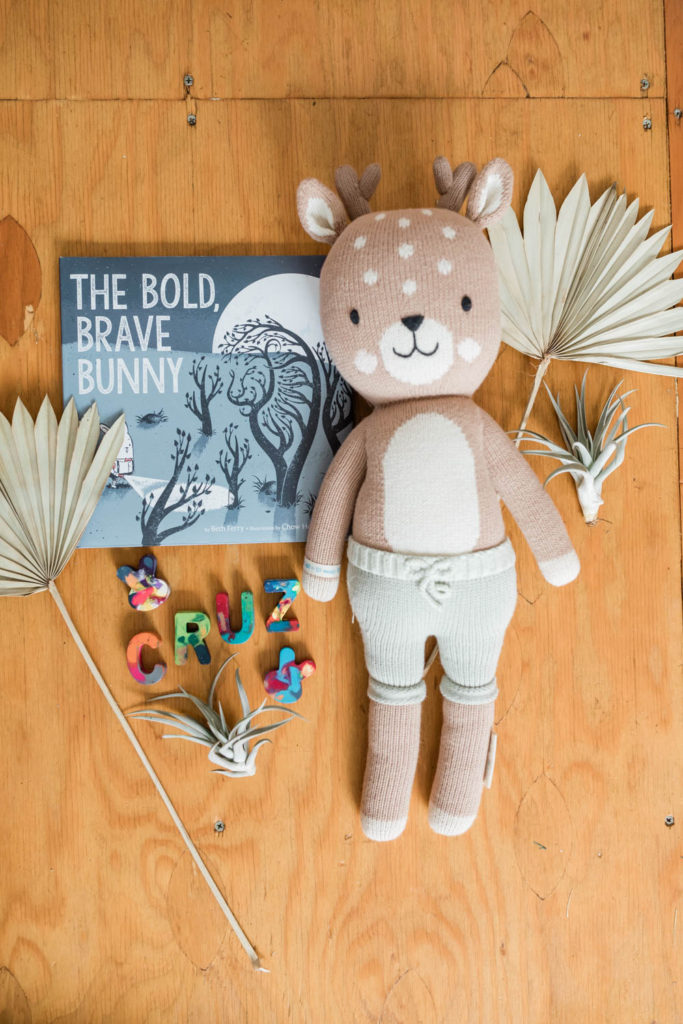 And shop the boy's basket here!! I added a few extra items I liked as well!

Here's a better look at all the tags that Poppy Jack Shop has to offer! Make sure you get yours soon!!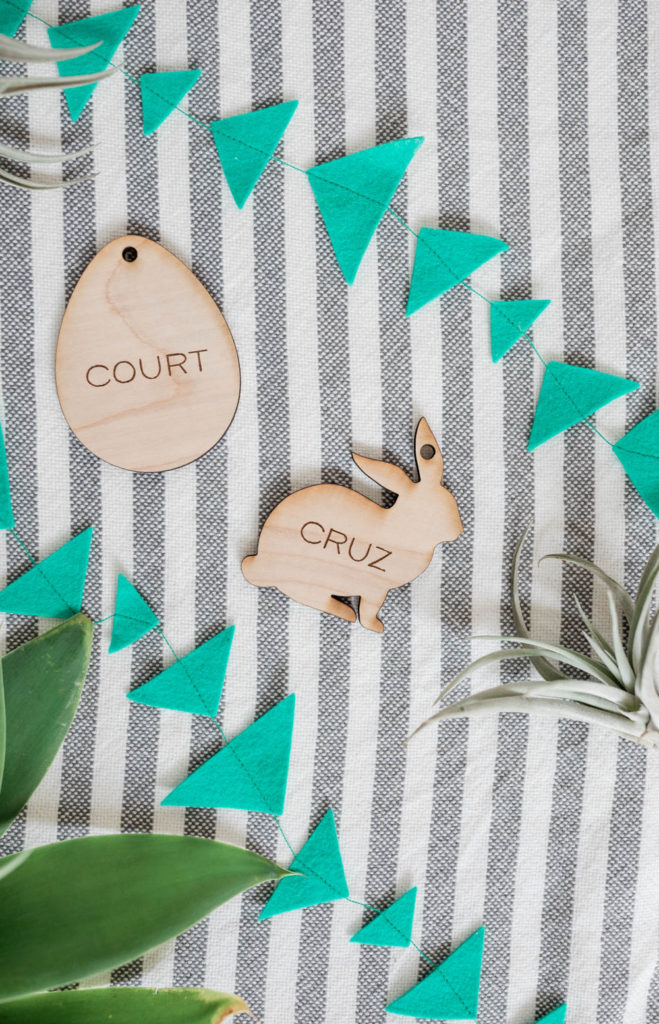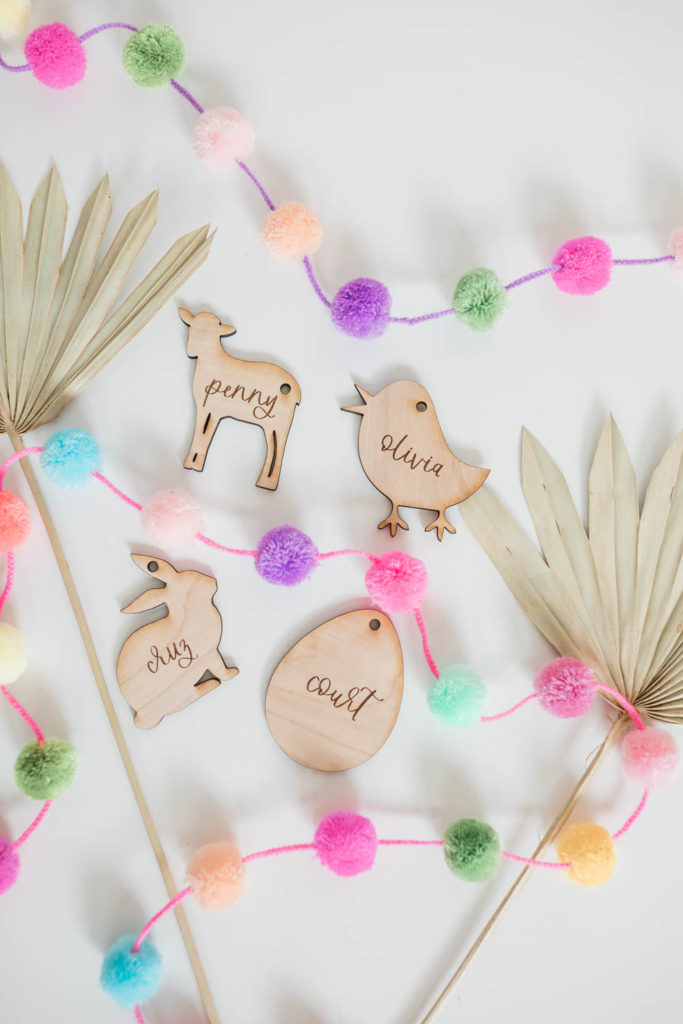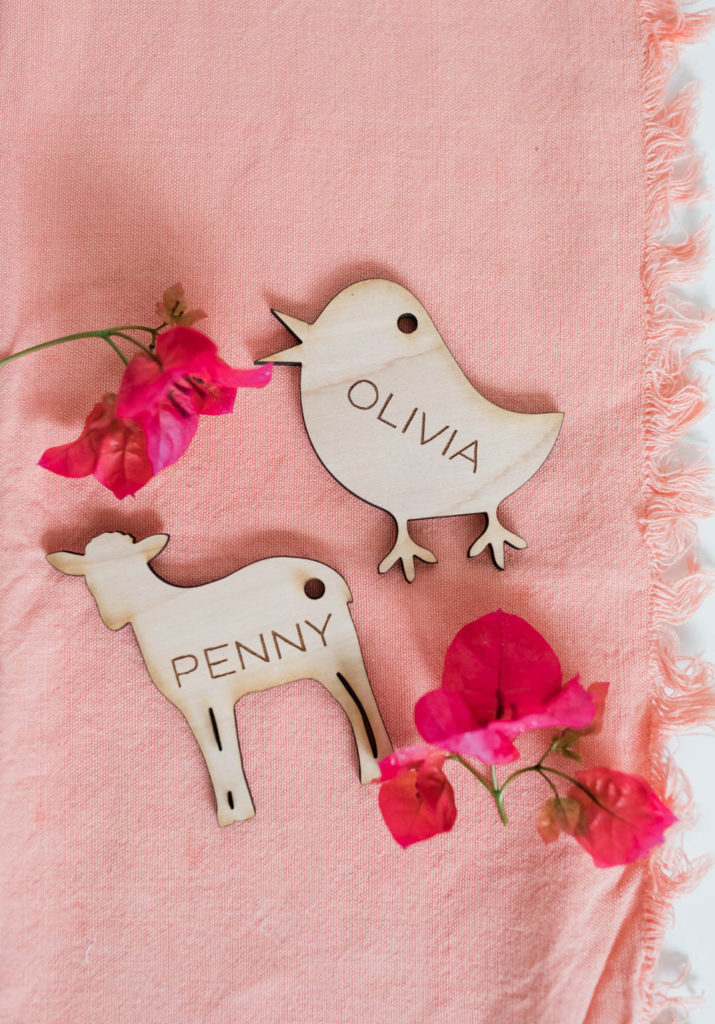 We hope this brought a smile to your face and some inspiration to your online shopping!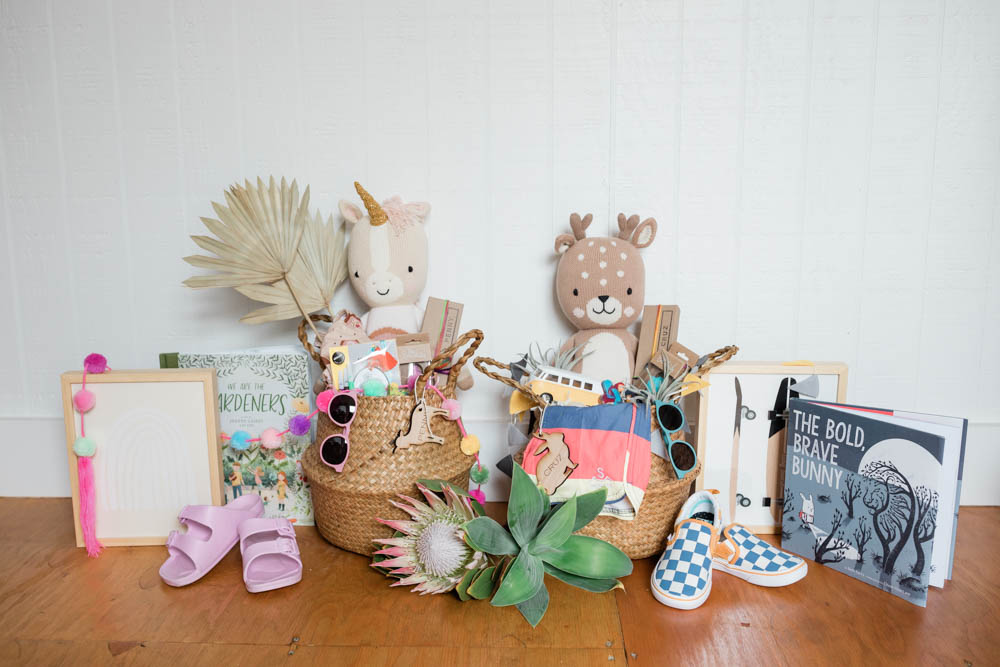 Stay strong mamas, we got this!! Shop the baskets and other ideas below!

xx
Jacquelyn