Happy National Puppy Day!! You may remember this fun party we shared last year, well this year we are celebrating with new puppies in our Beijos families! Abby recently rescued a puppy named Penny and we gifted our boys a puppy named Bowie for Christmas!
Believe it or not, our Christmas present was sort of a last minute decision… The Saturday before Christmas I was putting my little one Cruz to bed and my neighbor text me that her brother was here and had Labrador puppies. They know we love us some labs as we already have our 7 year old black lab Dolly.
So we took our son Court out to see them and they mentioned that one of them didn't have a home yet… Well within 3 short days he was ours and Santa brought him Christmas morning! Today I'm going to talk about the adventure we've been on, a little advice that's worked for us and some of my must have products.
Photos by Corrie Lynn Photography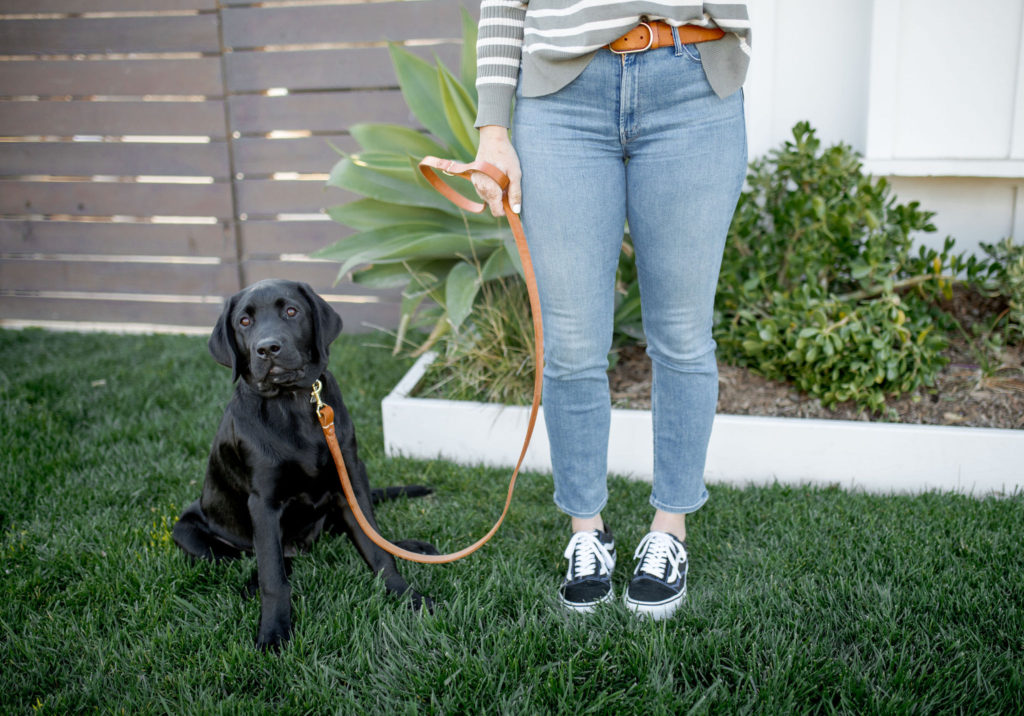 Not only did we get a puppy but we've also traveled with him! We are used to traveling a lot with our girl Dolly, but now we've added Bowie to the mix. Since we stay in rental homes with our pets often, it is such a lovely touch when the owners have thought of everything to provide us (and our pet) with the best stay possible. That's why I teamed up with Luxe Provisions as they had some of my favorite pet products out there!
They specialize in products for rental homes, making your rental stand out among the rest. Now more than ever, it's important to make your rental stand out as the market gets more saturated and you look for certain things when booking… its easier than ever to do this as a rental homeowner with Luxe Provisions!
Our pets are like our second babies, and having them taken care of is super important! Imagine arriving at your AirBnb or VRBO and having a cute dog bed, leash and collar waiting for you?! Sounds pretty nice right!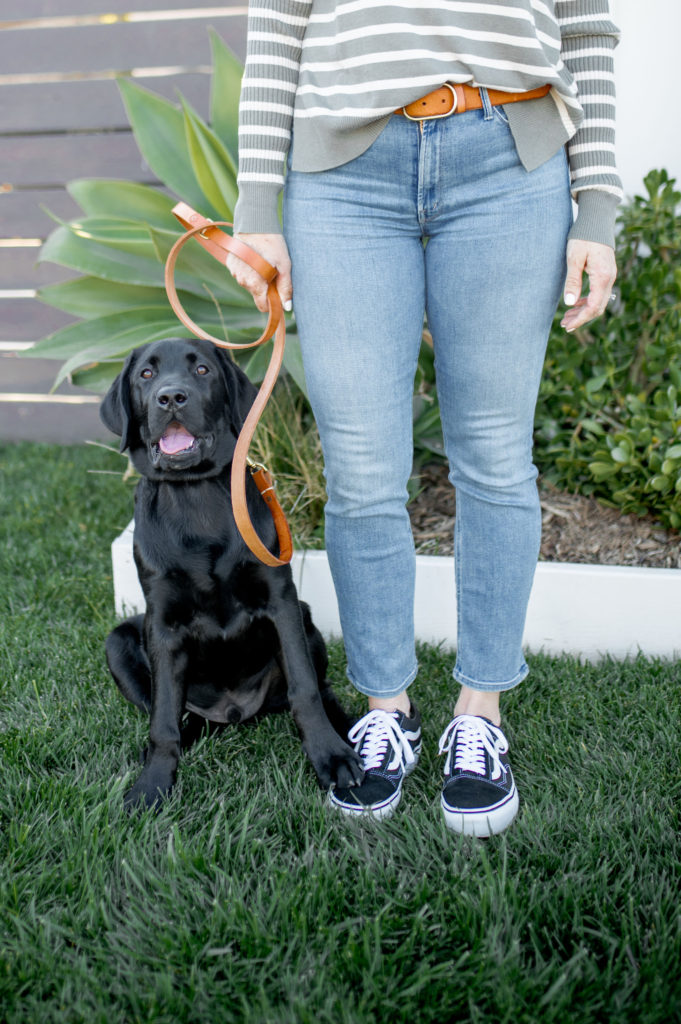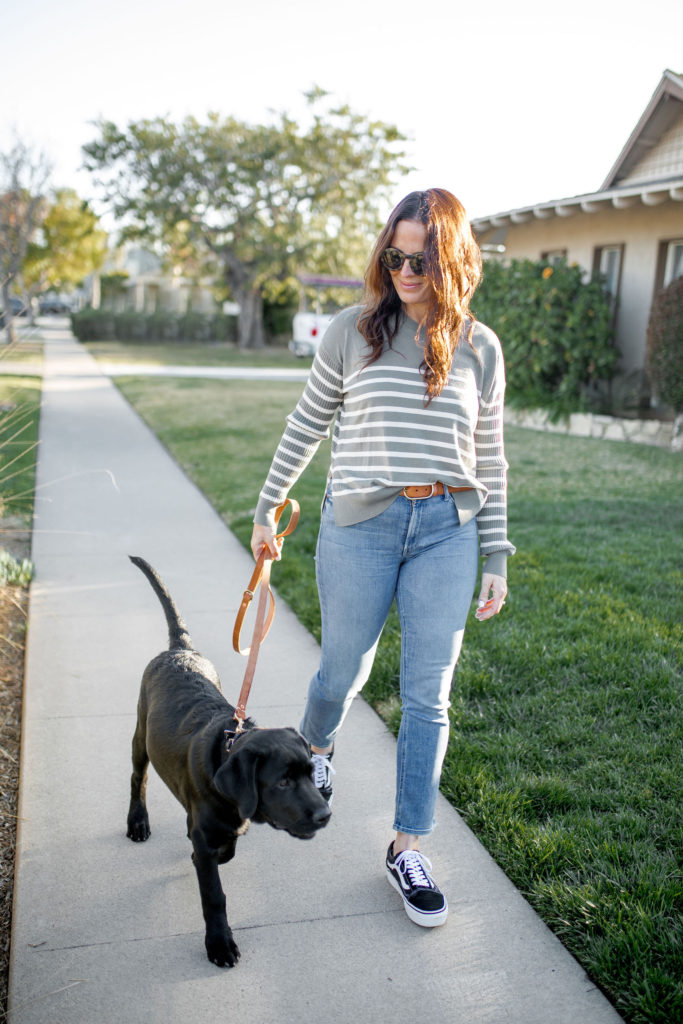 Having a puppy is tough… I had forgotten how hard with Dolly being 7, and honestly – Bowie is a lot tougher dog! Plus, adding in two kids in the mix just makes life even more interesting, haha! My family does well with chaos so we are surviving, haha, but some days my husband and I definitely want to pull our hair out!
My advice is to GET THEM TIRED! Having a tired pup allows for less issues like chewing, restlessness, etc. Potty training is a process, but just like with parenting, you get through it and it's all down hill from there.
Something we have dealt with for Bowie was biting. It's something Dolly did, but not that much, but it was definitely amplified with our kids. This is something you have to be very strict about because let's be honest, that's a big pain and very scary for little kids! Always have chew toys, my dogs love pig ears and sticks. So whenever he would bite we would say "No!" and give him one of those to chew on.
Thankfully we are past this biting stage and he's gotten so much better!!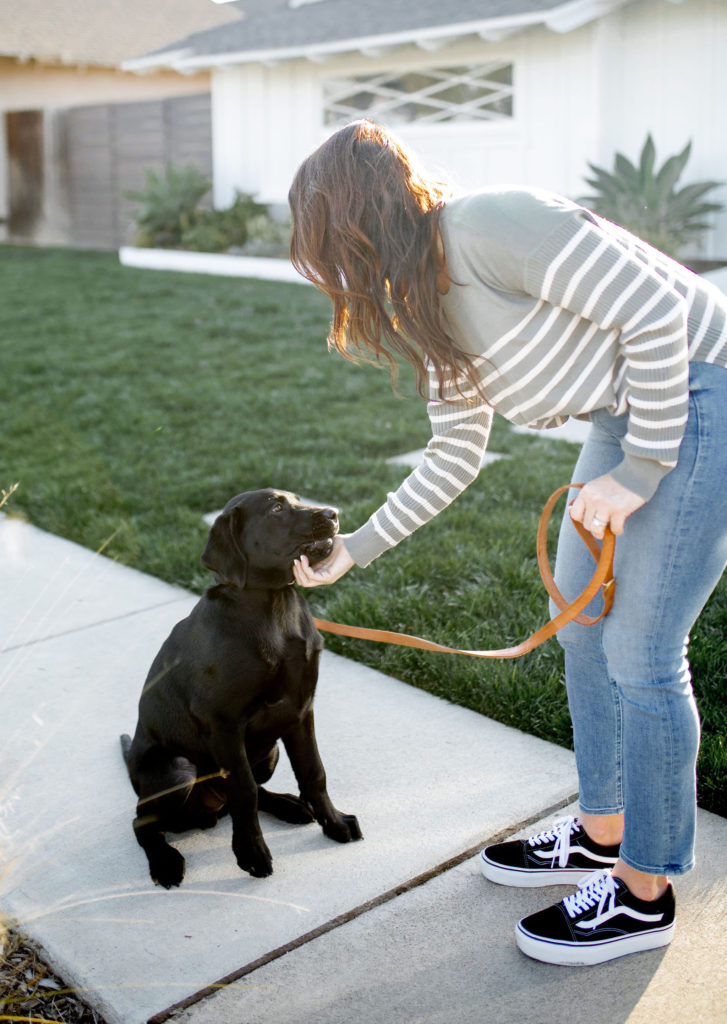 There's my Dolly girl!!! She's the best dog ever, and I'm trying not to compare Bowie to her, haha! We thought he would be the same, which was a really bad assumption. Every dog is different just like every person and we are working through that! Bowie is such a sweetheart, but boy is he a trouble maker! Our hope was that he would learn from Dolly, which I think he will… Eventually, ha!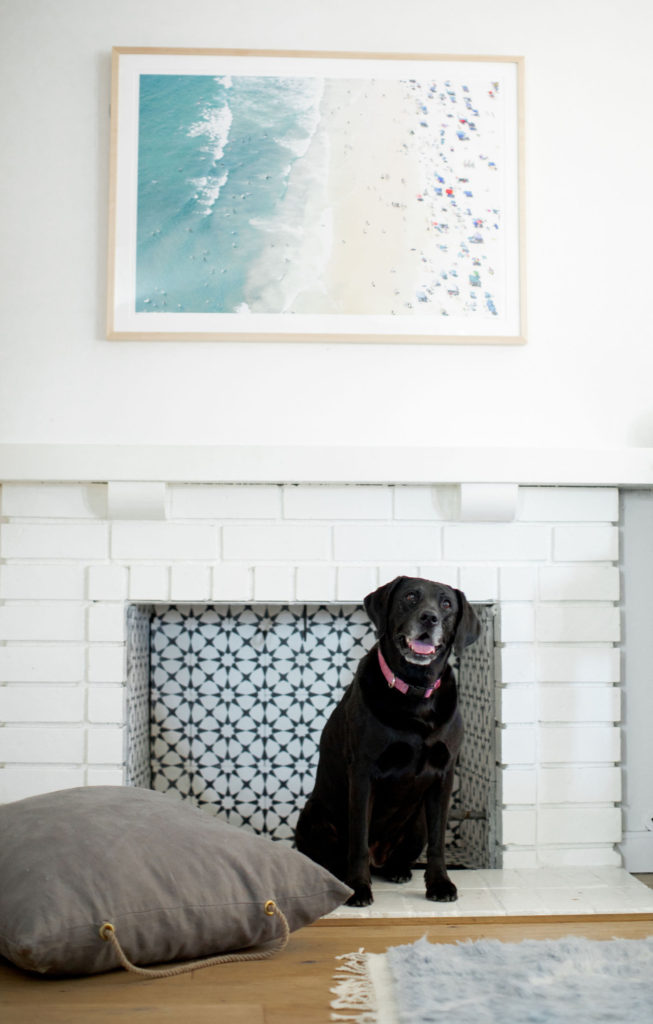 How cute is this dog bed?! Neutral and goes with everything! Another key find from Luxe Provisions – and a great addition to any rental! Vacation rental homeowners are the new hoteliers, and with Luxe Provisions, can now receive the same discounted prices on amenities and decor. They test all product in their own rentals, and only offer the luxury products that are affordable, easiest to maintain and most loved by guests. They've done the homework so you don't have to. Take your home to the next level with quality, consistency and luxury.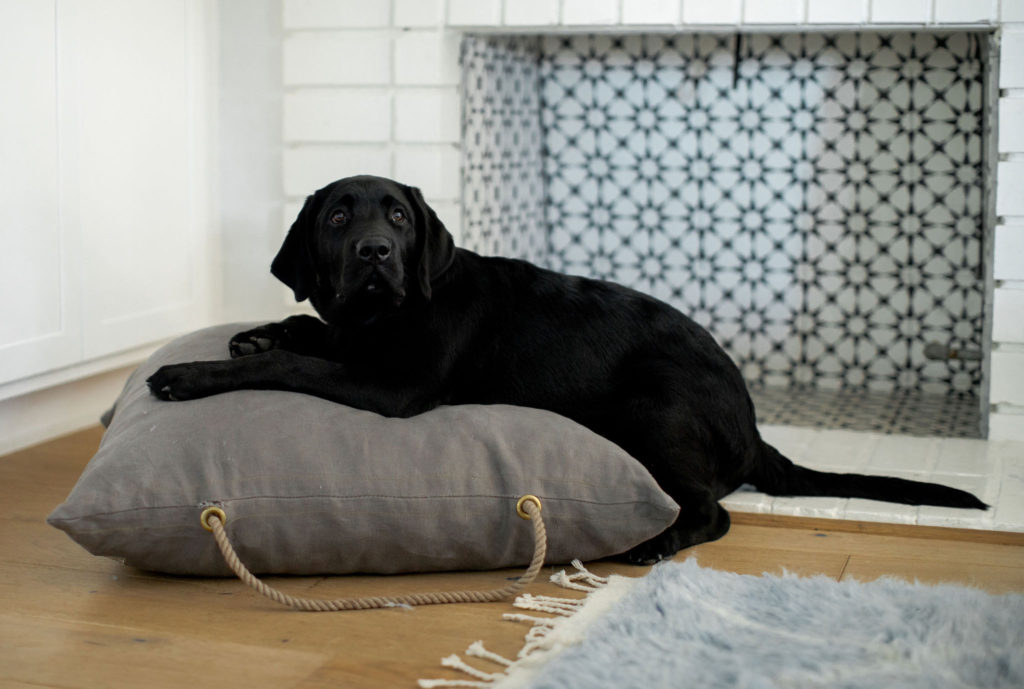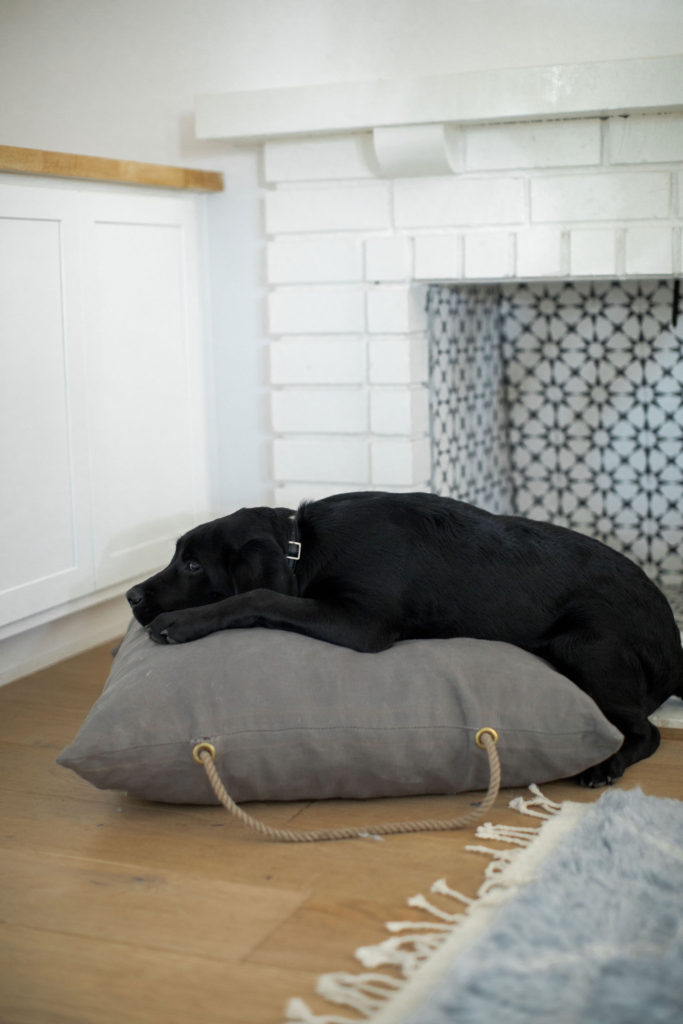 Another thing about puppies is obviously training them. With that, it's finding what drives them… For example, Dolly was never food driven, she could take or leave her food. But Bowie?! Boy is he different! This guy LOVES to eat. So we train him by using treats and so far it seems to be working well!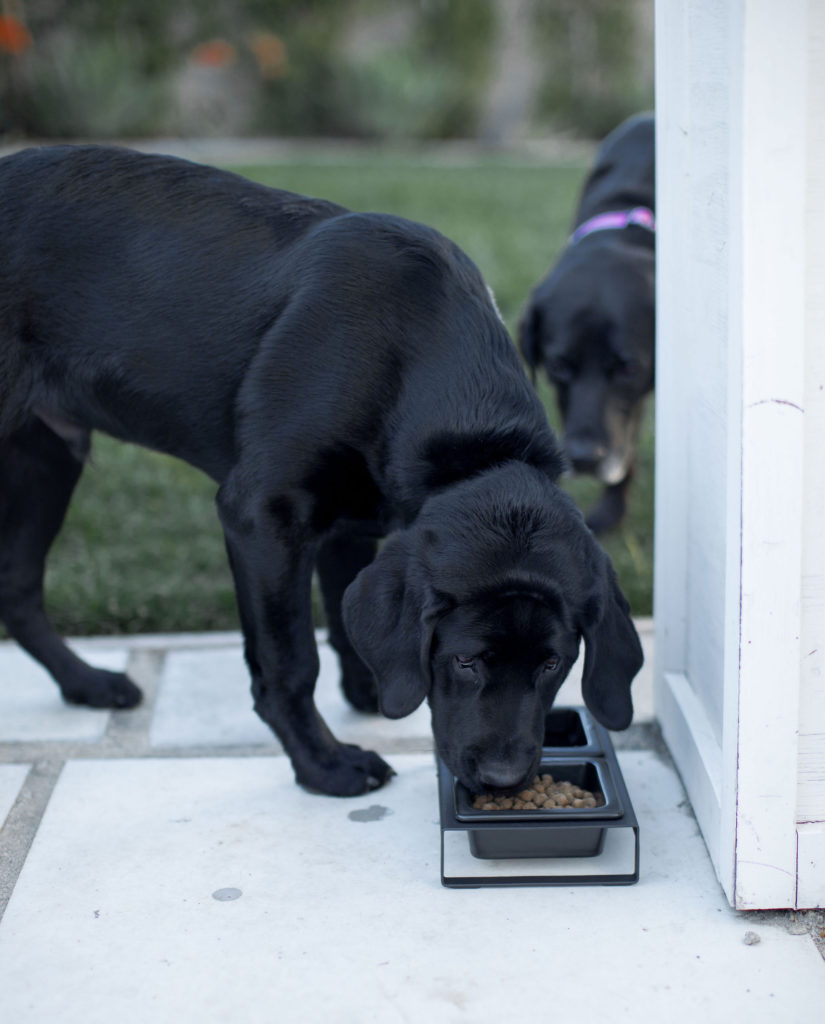 Both of my little cuties in one frame! I gotta say, we love our dogs so much! Pets really are the best and their unconditional love for us can't be matched. That's why you, if you own a rental, please take the time to check out Luxe Provisions! They have so much to offer to make our pets, and us, feel special!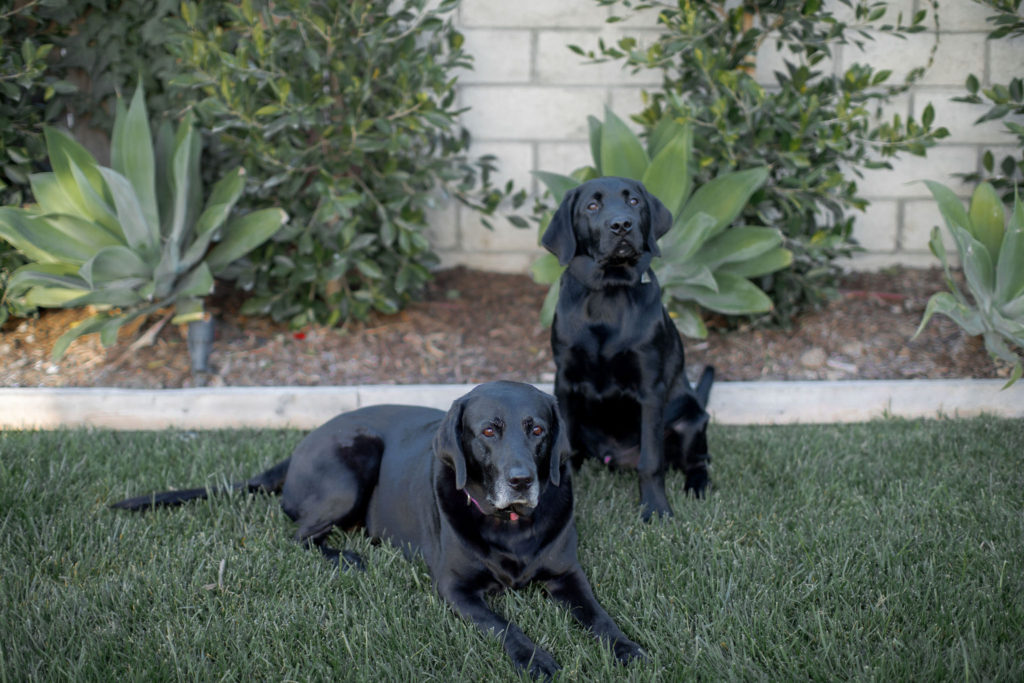 xx
Jacquelyn