It's our annual Beijos kid's Easter Basket post and we have some good ones for you! Every year we try and come up with fun and new creative ideas for our little ones. Well, now between the 3 of us we have 7 kids!!! It's getting tight up in here! So instead of doing a bag for each of our kids, because seriously who wants to scroll through that novel, we did three categories. We have a baby basket, a girl basket and a boy basket! Simple and easy!
Another thing we try to do is find unique baskets, and I think this year's are the best yet! We asked our dear friend and soul sister Monica of Boho Pillow to create some boho-dreamy baskets…. And boy did she come through! Check them out below!! For more baskets, and just overall amazing stuff, head to her site here!!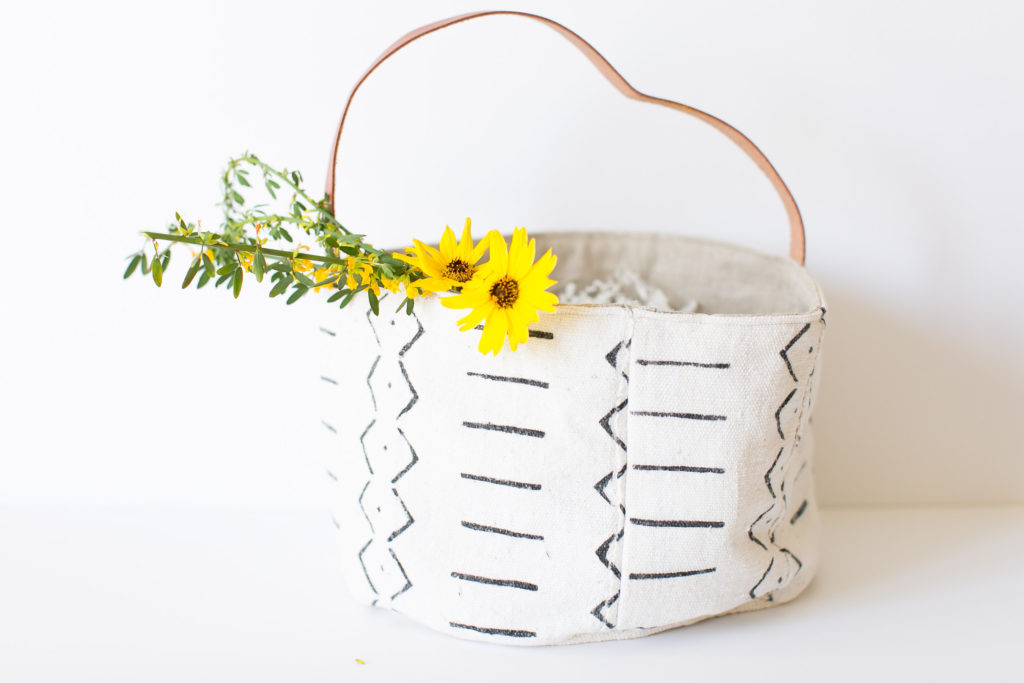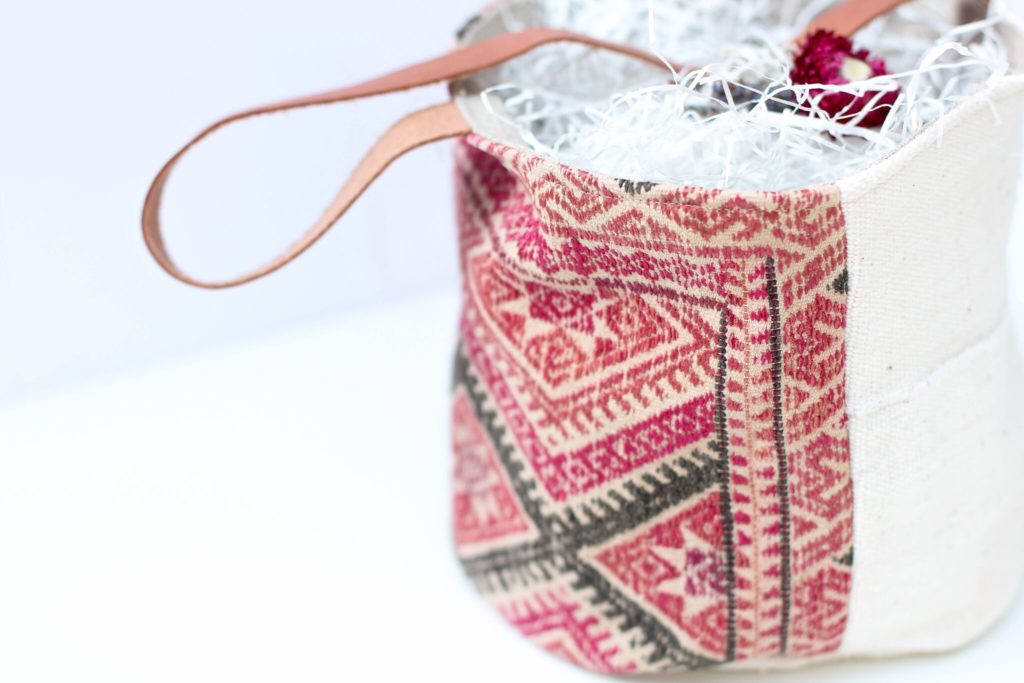 Let's get started with the baby basket I curated! So, I really tried with all my might to go gender neutral here, but as a true boy mom, it definitely reads more boy…. What can I say, those boys have completely taken over my life, and now my mind!!! Haha!! I think the basket is perfectly gender neutral though and would also make a great gift for a baby shower! You can stuff it full of goodies and the mama to be can place it in her nursery for storage!
Let's talk about some of my baby Easter picks! I went with a sort of Lion theme after being inspired by the cutest art piece by my favorite Daniella Manini. That lion art would look adorable in any kid's room! And when I saw the sweet little hand knit lion doll from The Little Market I knew that was where I wanted to go! Now, every baby needs a good swaddle and Modern Burlap's are the best. I love the cloud one because it is cute for both a boy and a girl!
Cruz is teething like a wild man and I knew I wanted to include a teether. I could spend hours shopping on Noble Carriage's site because everything is so darn cute, but what really draws me in is the attention they pay to things being organic and sustainable. I thought the pretzel teether was the cutest thing ever and the fact that it has natural antibacterial properties is pretty amazing.
Two of my go to brands as a mommy since having both of my boys are Bink & Boo and Wee Vintage Baby. So it was a no brainer including both of them!! Bink & Boo has the most adorable little baby booties in all sorts of colors and fabrics. These striped pair are called the Smith and the retro 70's vibe of them just caught my eye immediately. For Wee Vintage Baby I thought her bloomers would be perfect for the upcoming warmer days and I must say, Cruz's thighs have never looked more delicious.
Lastly, I think taking care of baby's skin is always a priority so I got a few products from Zoe Organics to toss in. Bath time is one of my favorite times of the day so I did their baby gift set which includes bath wash, a baby oil and a diaper balm. All definite essentials for any baby & mama duo!!
All photos by Ari Moshayedi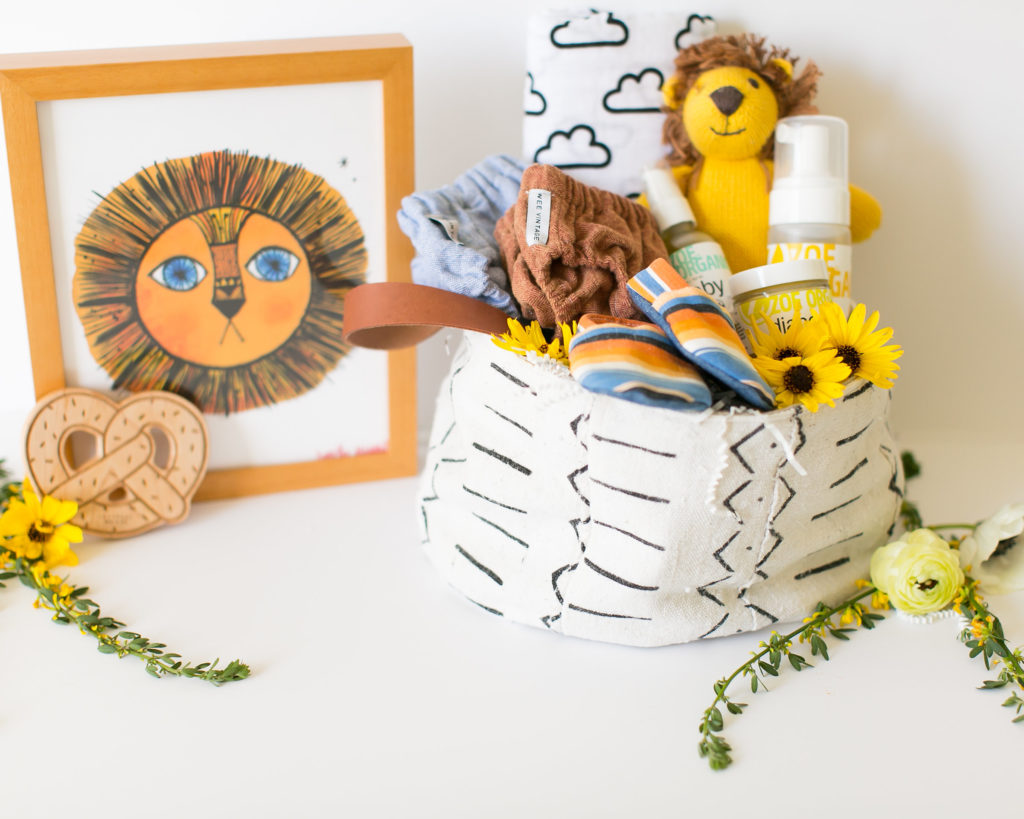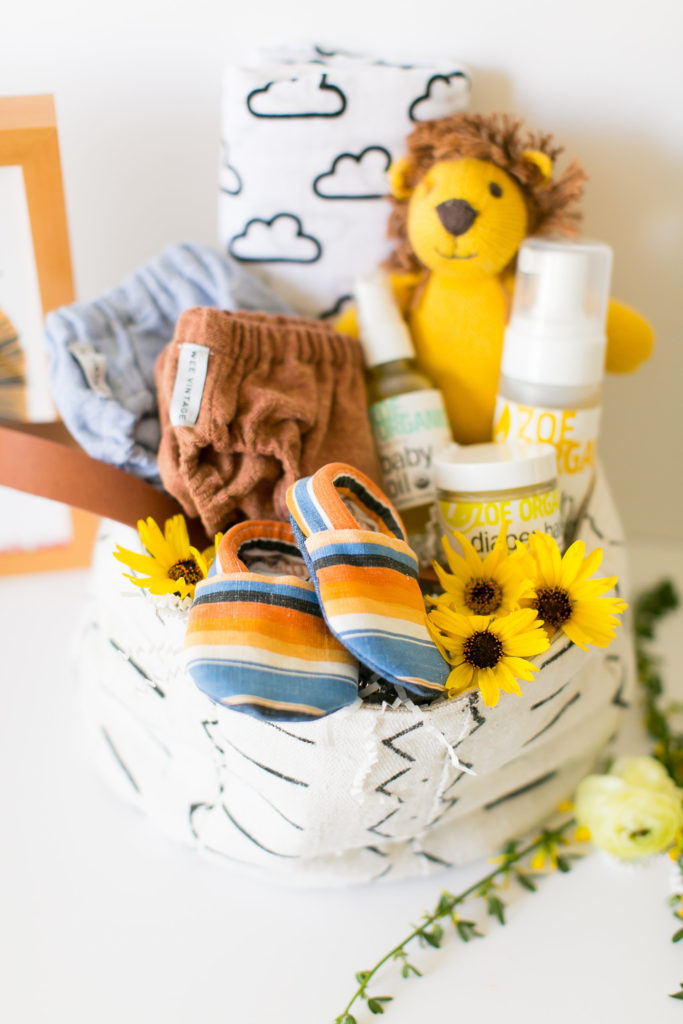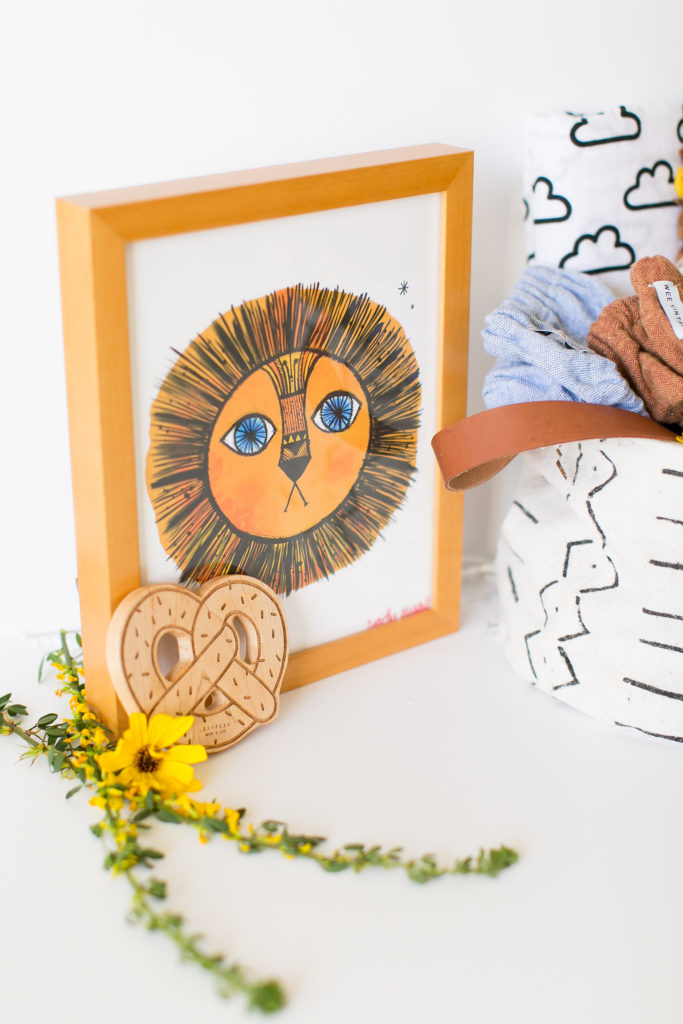 Next up, our little Girl Basket! Abby curated this one for her daughter Dylan… I can only dream of the fun stuff behind a little girl's basket, still working on the husband on that idea! But anyhoo… How cute is the pink basket by Boho Pillow? I love the fabric she used here! Now this basket is fully stocked, I think the Easter bunny is going broke this year!! I mean Dylan is one lucky girl!
Let's start with the sweetest little bunny doll from Noble Carriage. Every little girl needs a stuffed bunny on Easter and this one by Hazel Village is the ultimate!! Did you catch our Easter playdate feature yesterday that had tons of Shop Leo Kids goodies in it?! Well Abby must have because she is adding a cute little weaving and garland in Dylan's basket for her room!
Another Easter must have are floral bunny ears from JL Designs. These are the ultimate Easter accessory! Speaking of accessories, this little girl's basket is set with a cute pair of sandals for Spring, heart shaped sunnies, a new raffia bag and cute bracelets (here and here) from our girl Julia at Gunn & Swain.
Abby didn't stop there, one of our favorite brands to shop for ourselves is Jen's Pirate Booty so why not match our little ladies by gifting them their own kaftan? Let's keep going shall we?? The Easter bunny can't stop now, he's on a roll! A swimsuit is a must have for Spring/Summer, and this cute one piece is so adorable, and also on sale! To round up this loot, you've gotta have a good bunny book! Definitely an Easter essential!
Now, in my next life I'm coming back as Abby's daughter, holy moly!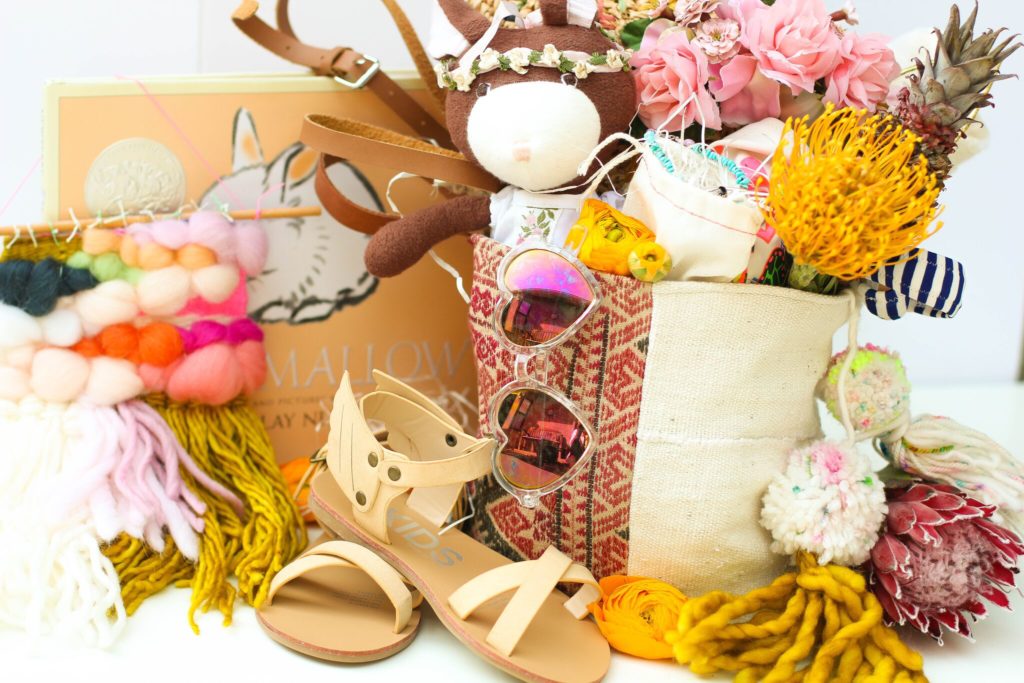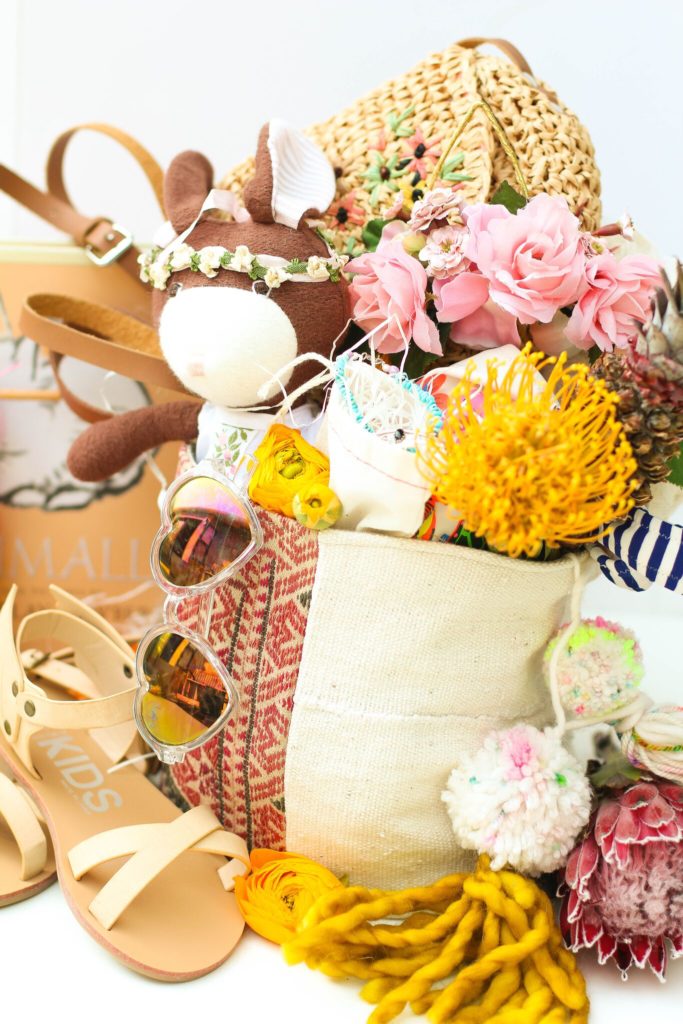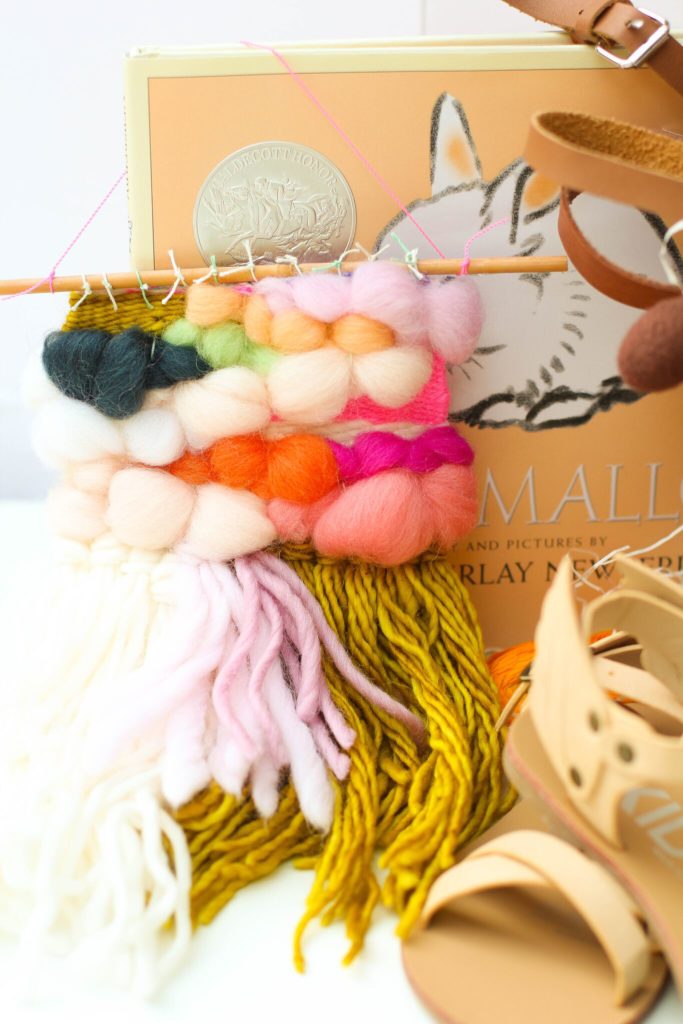 Last up we've got the big boy basket that Abby curated for her son Jett! This basket by Boho Pillow might be my favorite, I love the olive color! I could definitely see this being used in any home because it's really such a neutral color! But my first thought for a boy… Lego storage!!!
Ok, let's jump right in! Speaking of Lego's, Abby found the coolest wooden legos on Amazon!! Now these are some Legos I wouldn't mind being left all over my floor and stepping on… Hmm… Maybe I take that back… Let's keep going with big boy essentials and add some fun retro cars! Both of these are so cute to put on display or to play with, check them out here and here.
Now, we've gotta make sure our boys are looking cute this Spring so let's talk clothes! We mentioned our love for Bink & Boo and their baby booties, but you know we also love their Ankle Biters! The raddest little pant for Spring and Summer! You might remember from last Summer that our favorite board shorts for our kiddos are by Seaesta Surf, so we had to include them! Stay tuned, she's dropping some new prints very soon!! You can pair each of these bottoms with a rad tank like Abby did!! And don't forget the shoes, we always love a good pair of Vans.
Last but not least, some good reading material. I don't know about you, but my boys are wild and the one time of day they actually sit and cuddle with me is when I read to them… So, books are a must!! Abby picked out these three for her little man… Horton Hatches an Egg, Mr. Tiger Goes Wild, and Did I Ever Tell You How Lucky You Are?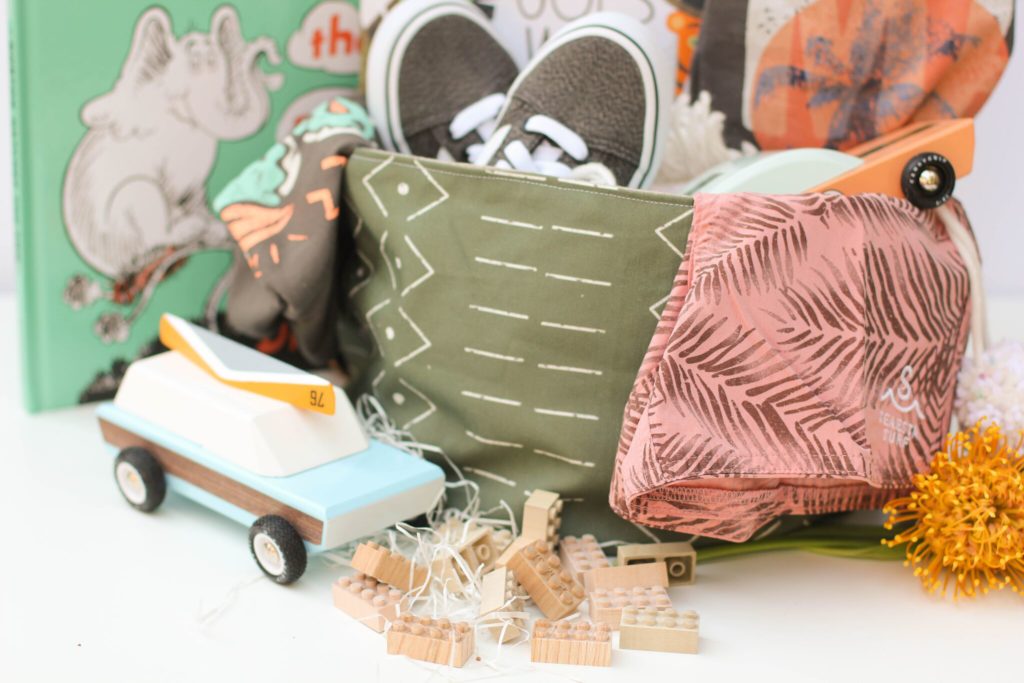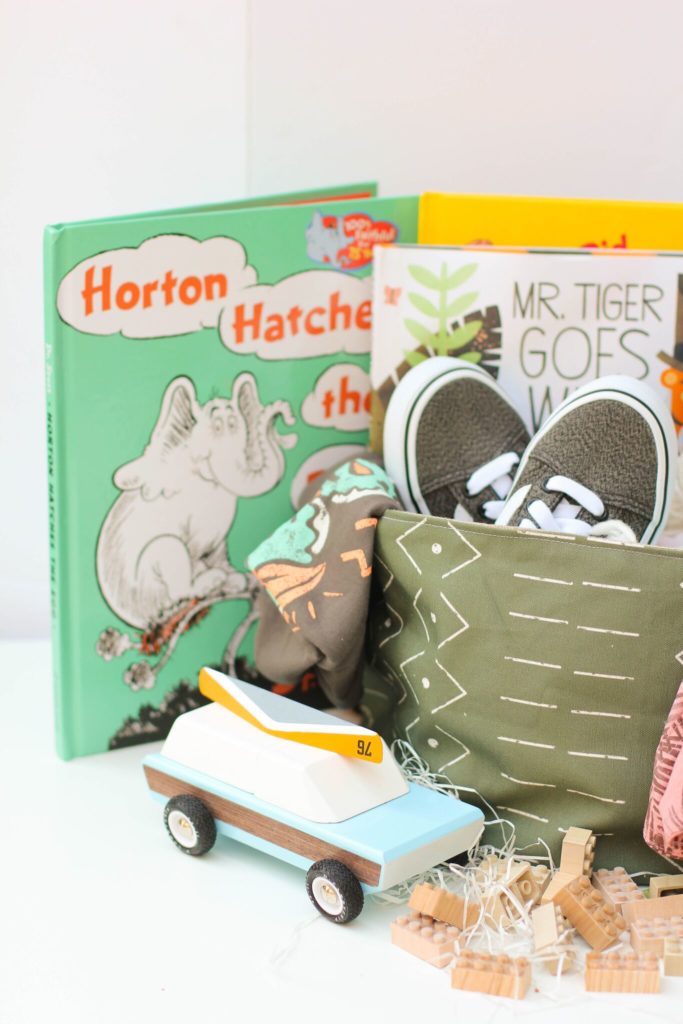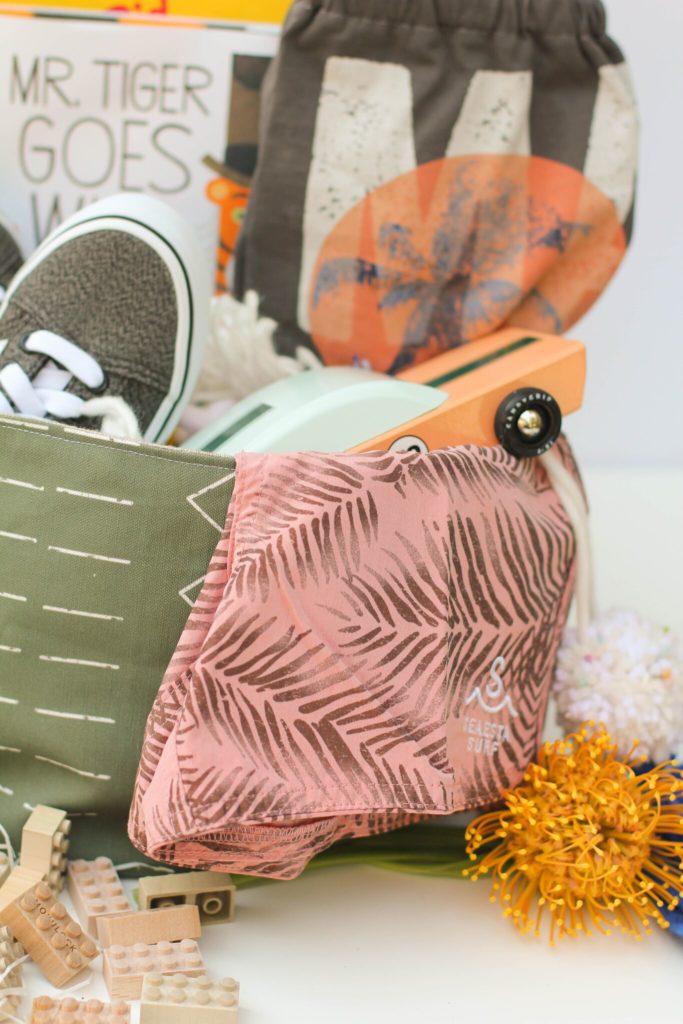 There you have it!! Another Easter wrapped up for our kiddos, pretty luck ones right? Now… Let's start saving for next year's baskets now, shall we??
xx
Jacquelyn