We are on the countdown to Easter, it's less than a week away! I am so excited for this weekend's festivities and this shoot will get you just as excited I'm sure. This year I styled an Easter playdate with Pottery Barn Kids that's full of vibrant color and tons of fun. I especially liked this shoot because my son Court got to celebrate and play with his pre-school buddies. It was so great watching them get excited for Easter, holidays with kids are the best!
This shoot was featured on Pottery Barn Kid's blog yesterday and it's also featured on Inspired By This today! You can also shop this post at the bottom!
Photos by Ala Cortez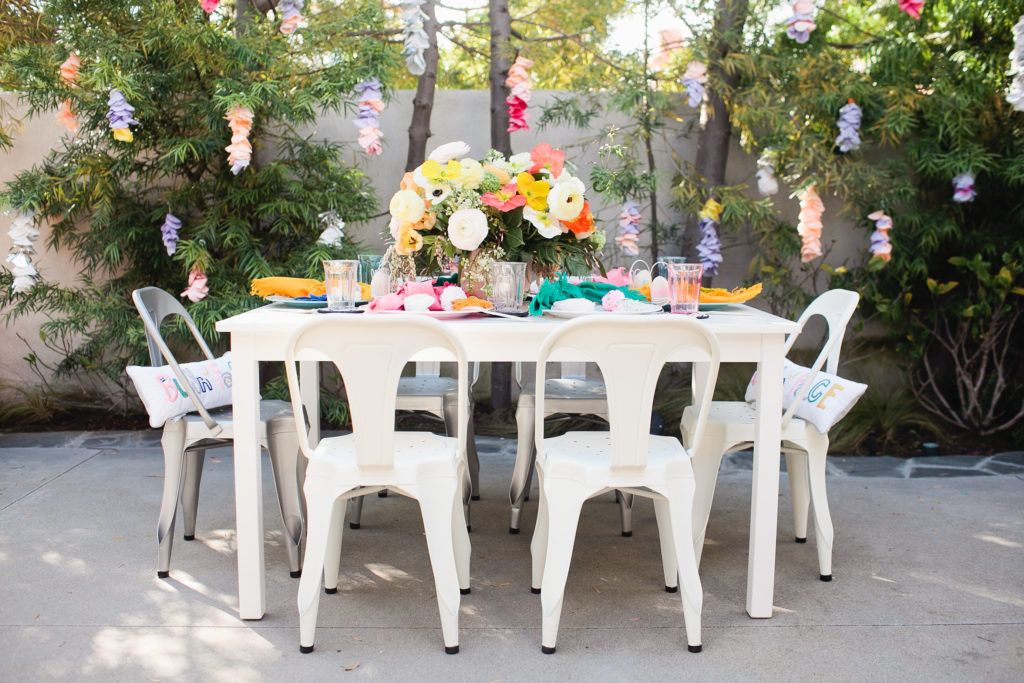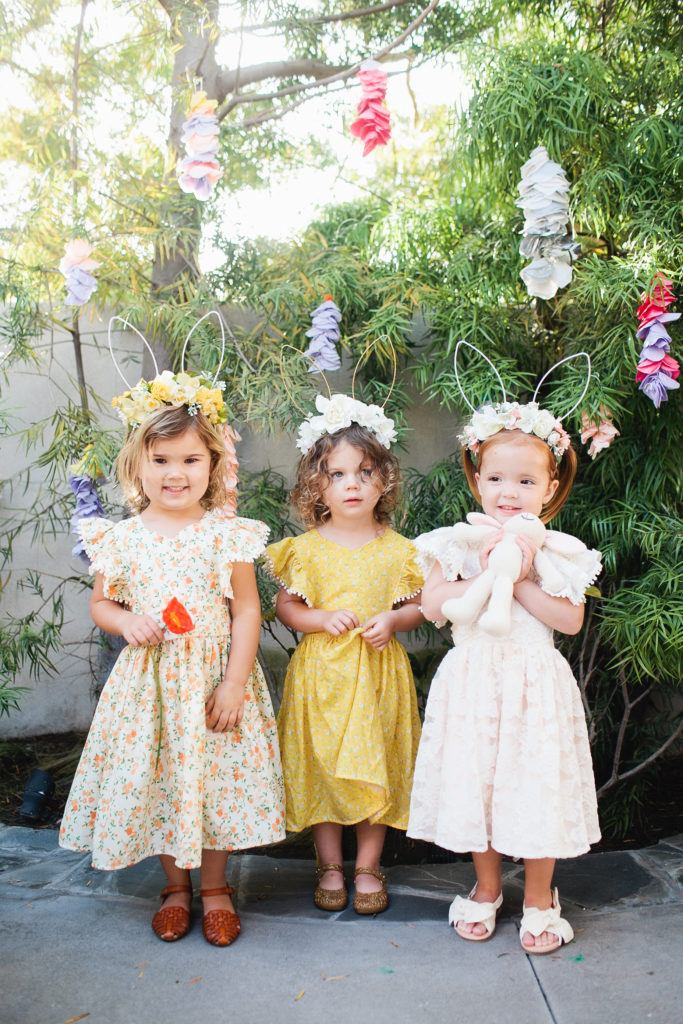 This kid's Easter playdate was inspired by fun and bright colors! I wanted to steer away from the usual pastels and go eclectic and playful! I was really inspired by the weavings and creations of Julie Howard, owner of Shop Leo Kids. I used her pom poms and weavings through-out the shoot and the color palette really formed after drooling over her beautiful creations.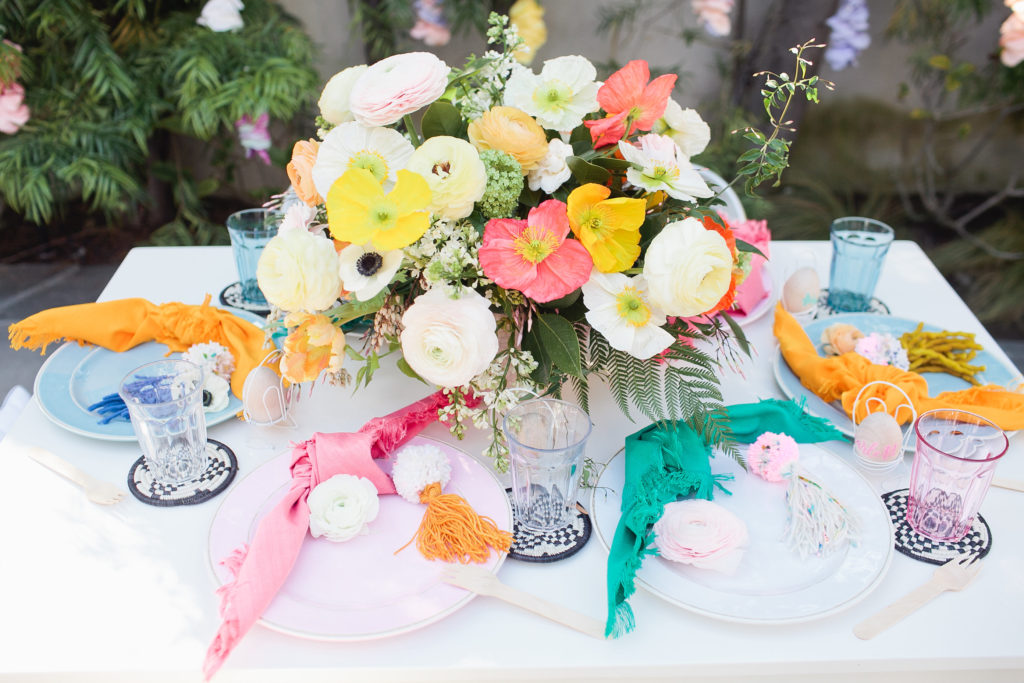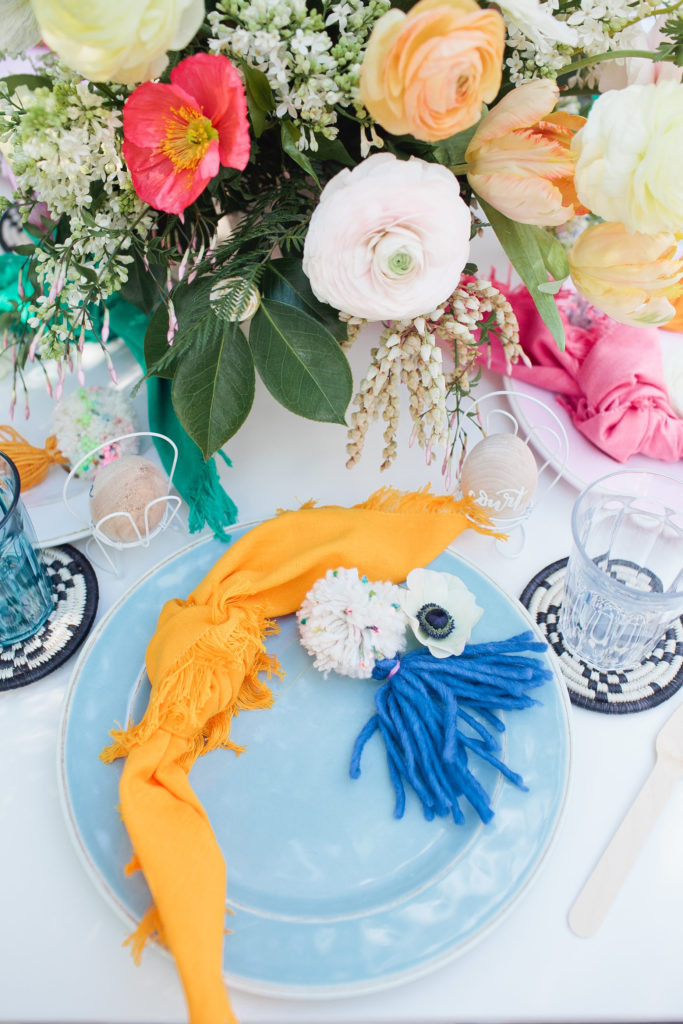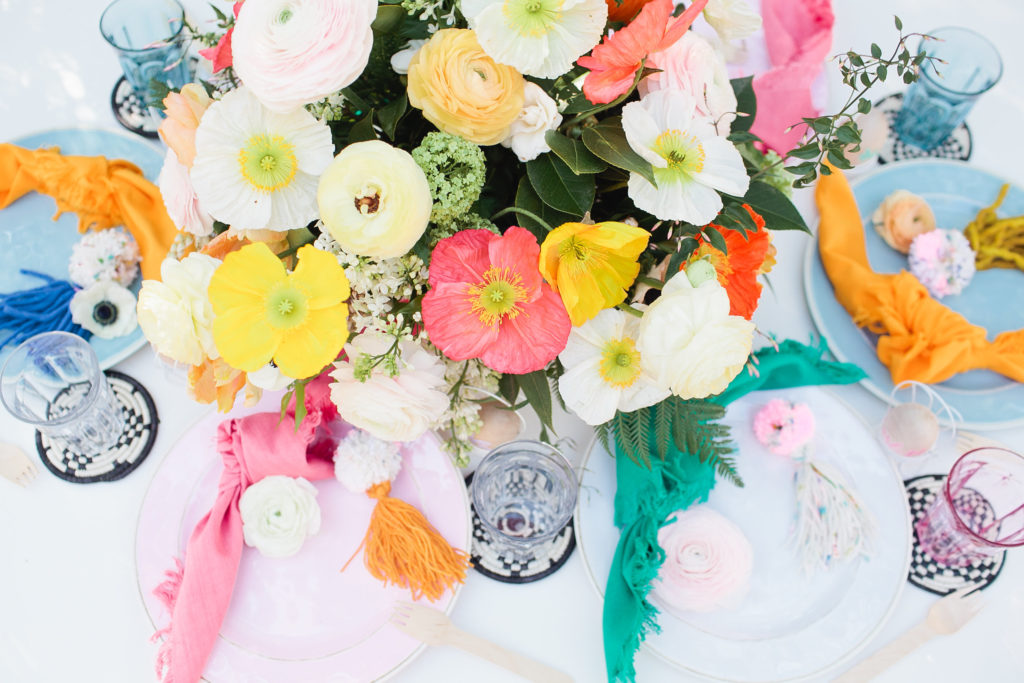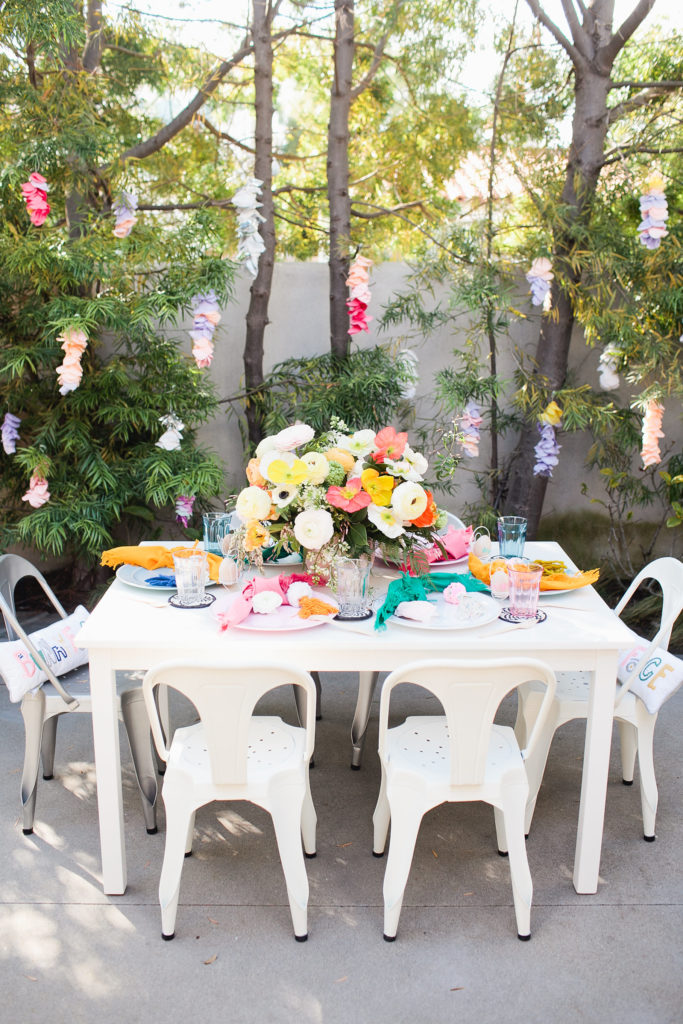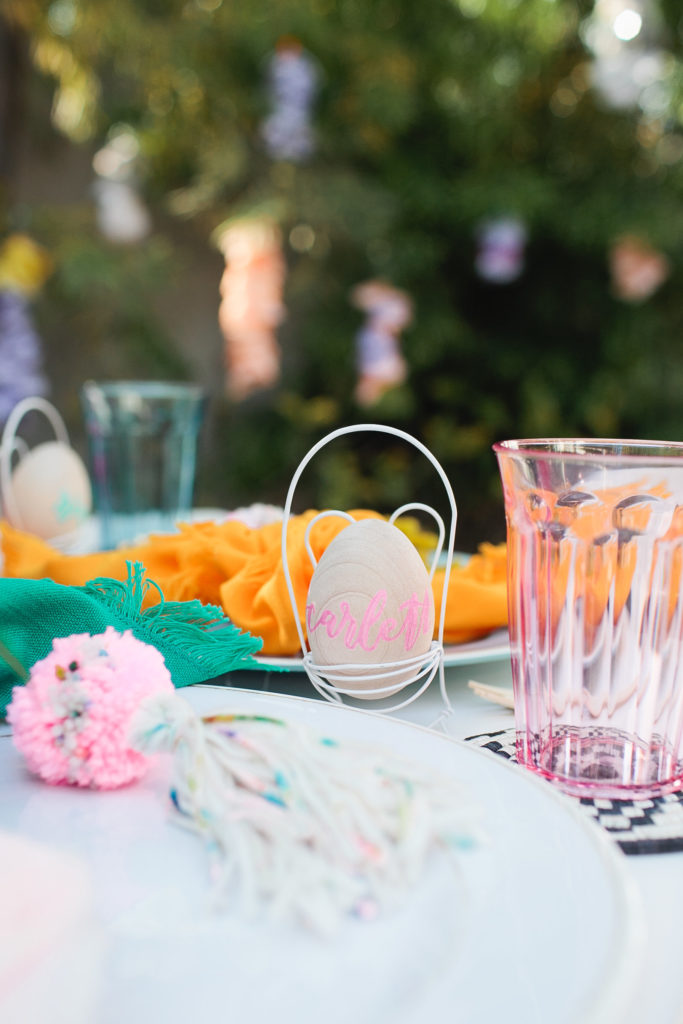 Most of the items I used were from Pottery Barn Kids, they really anchored the entire shoot. I loved using their industrial style chairs with this shoot to set off the whimsical look a bit. They also have such great pieces for Easter, I had so much fun choosing the baskets and table top pieces from them! I threw in a few pieces from one of my favorite websites, The Little Market. Their napkins, coasters and baskets complimented the rest of the table so well.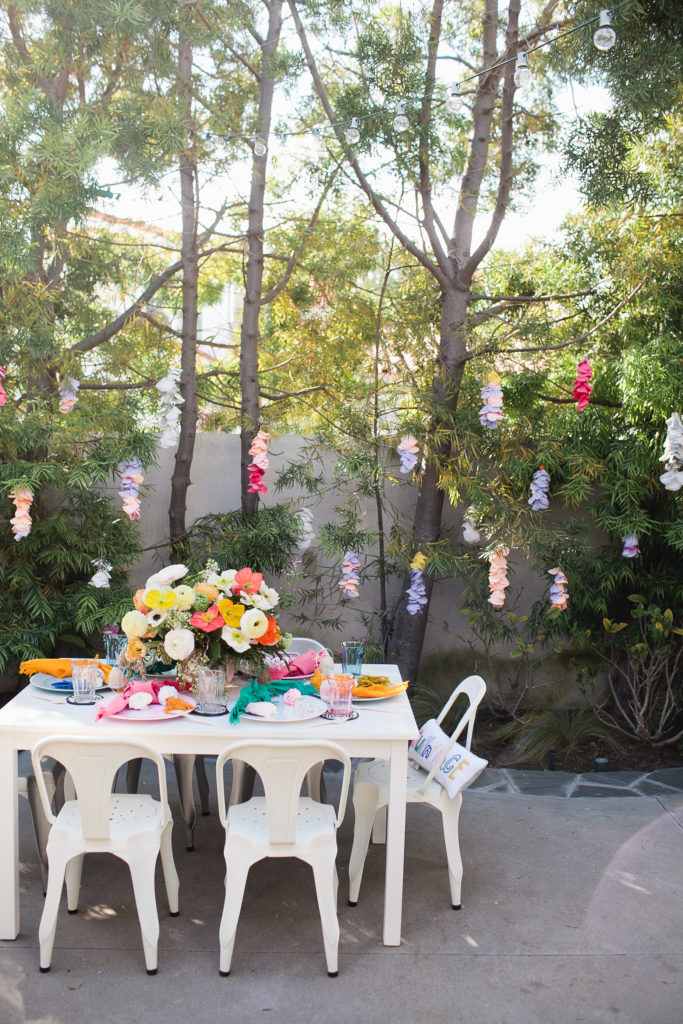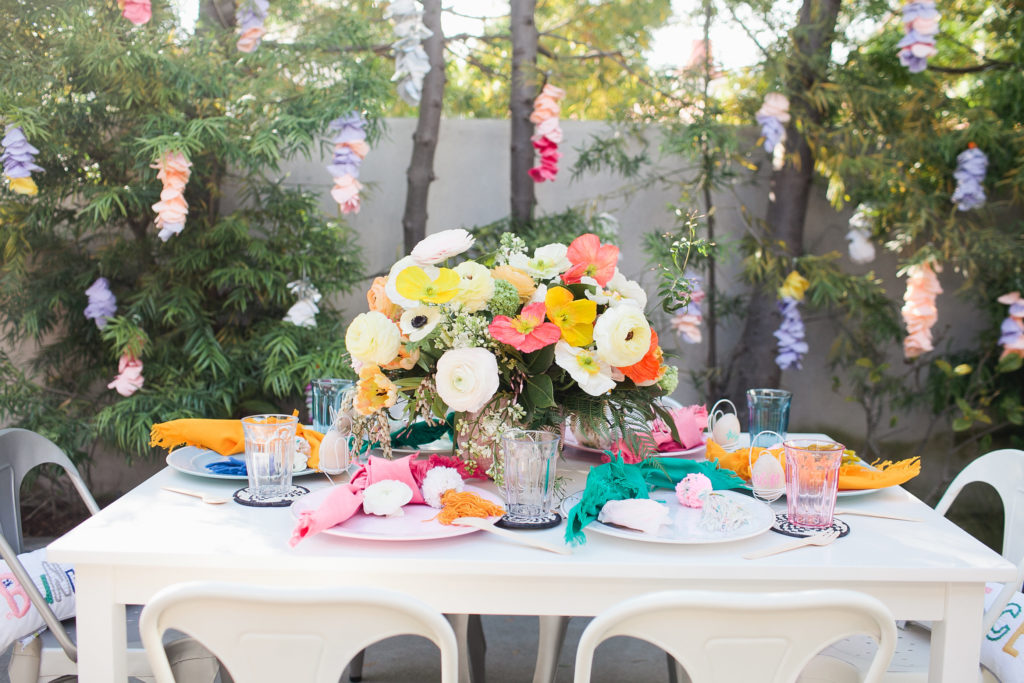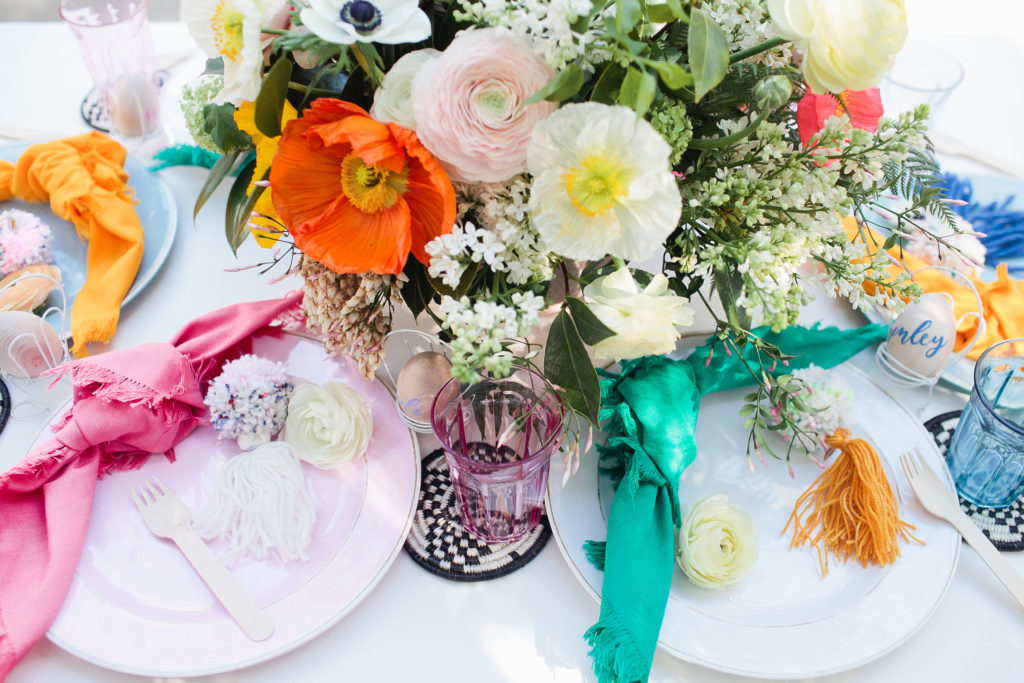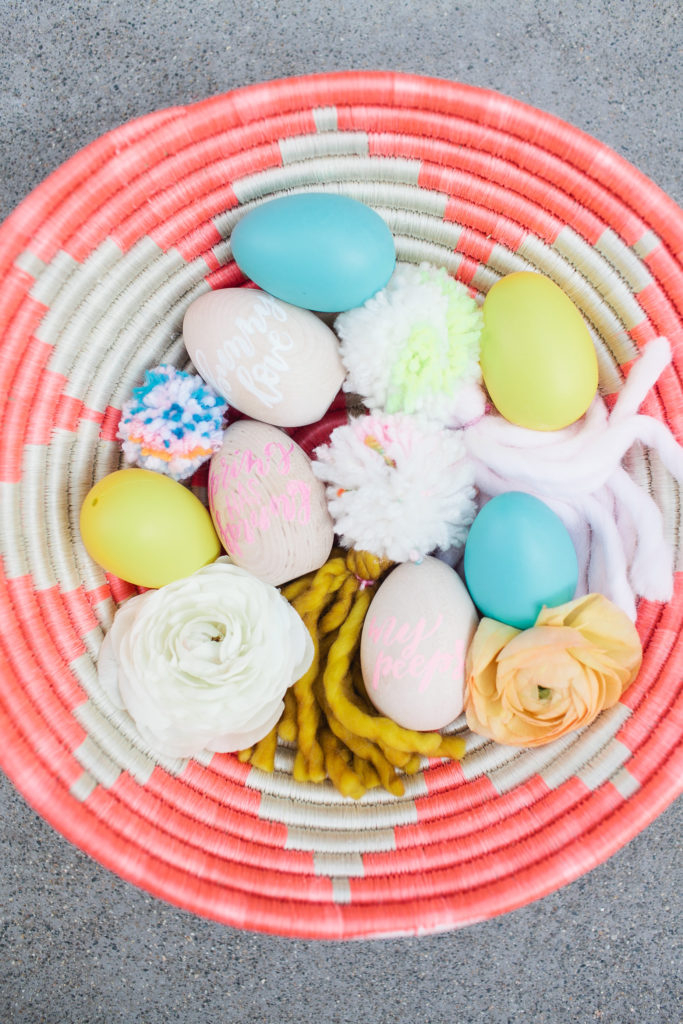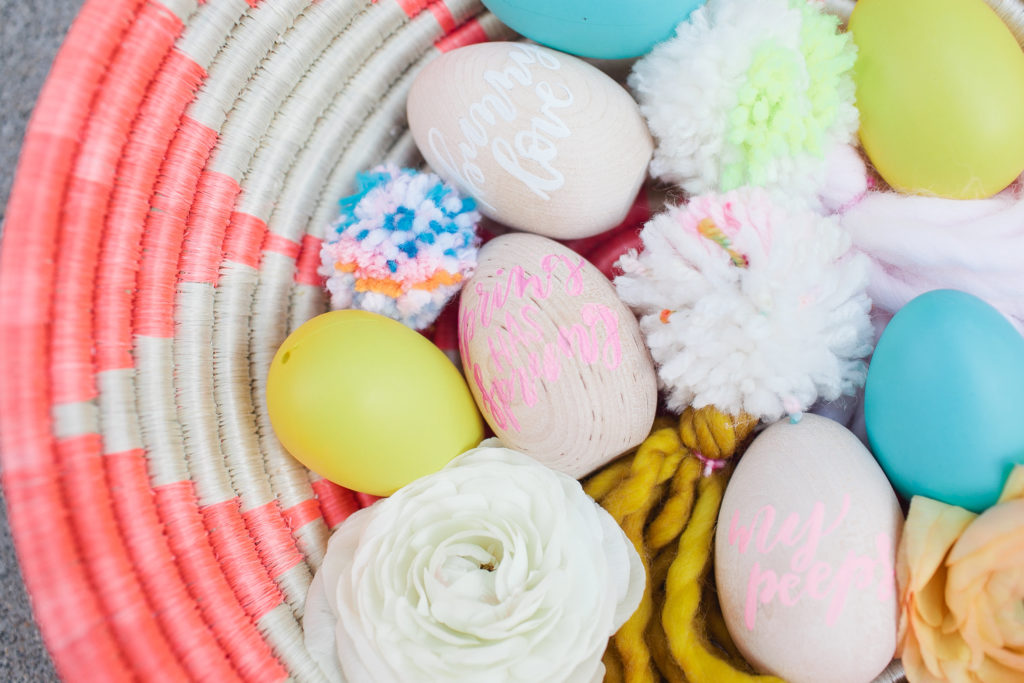 Another stand out has to be the gorgeous florals from MV Florals. Her and I talked about using poppies, we both love them and they are such a quintessential Spring flower.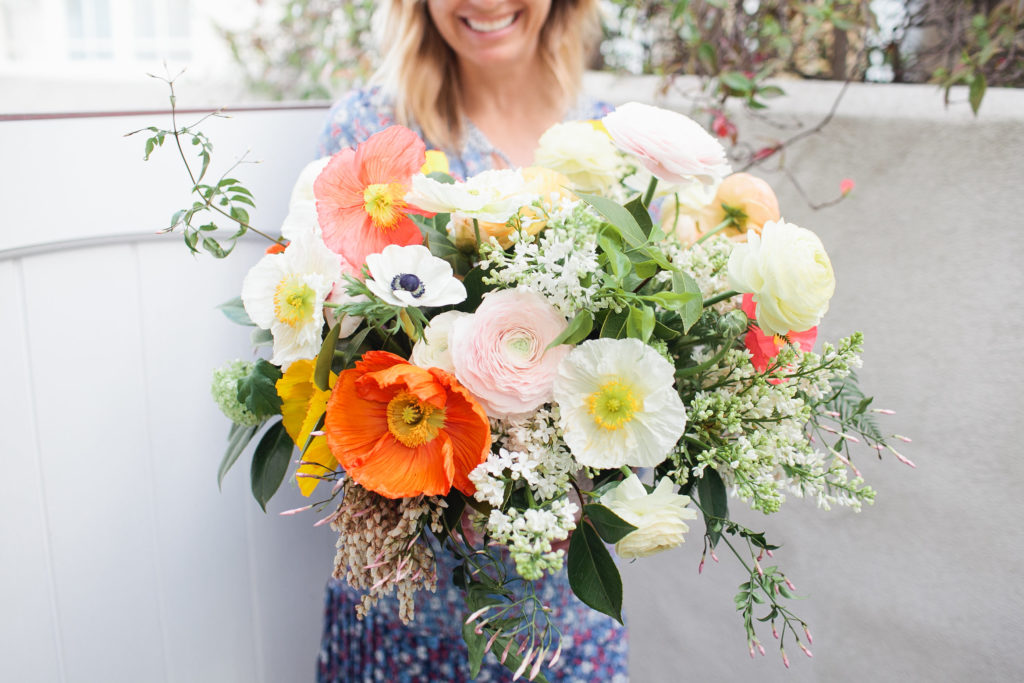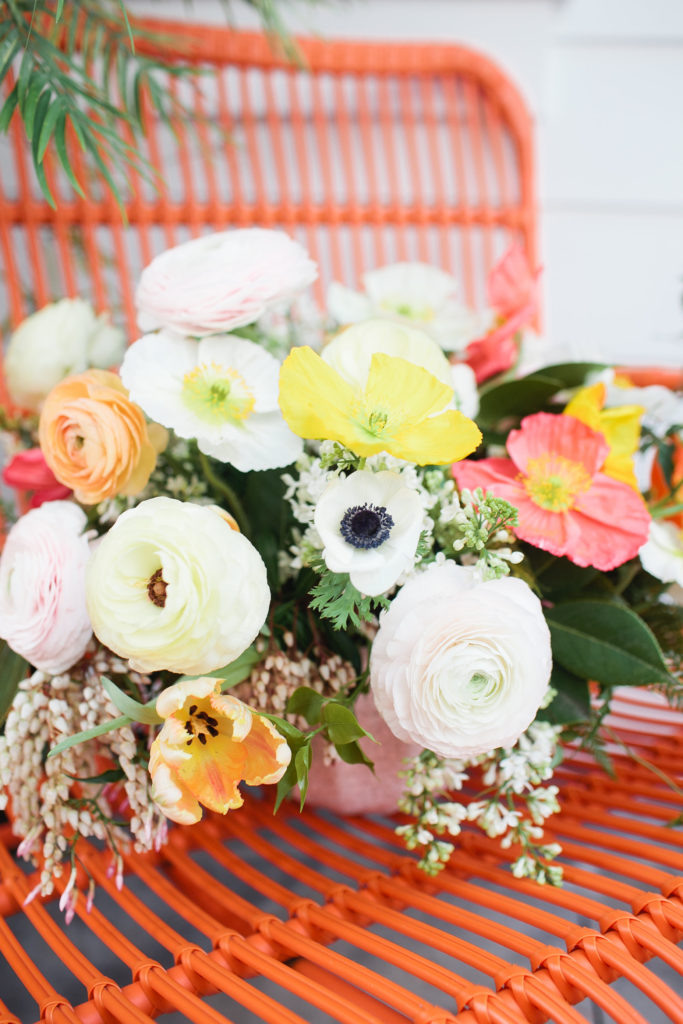 An invite and signage are always necessary for a party and Leanna Retterath really took my vision and ran with it. I love the mustard yellow floral invite she created and really love all of the hand painted eggs with each kid's name on them as place cards. The kids had so much fun finding their names and showing them off. She also hand painted this gorgeous "Happy Easter" sign that would be such a pretty greeting on any front door!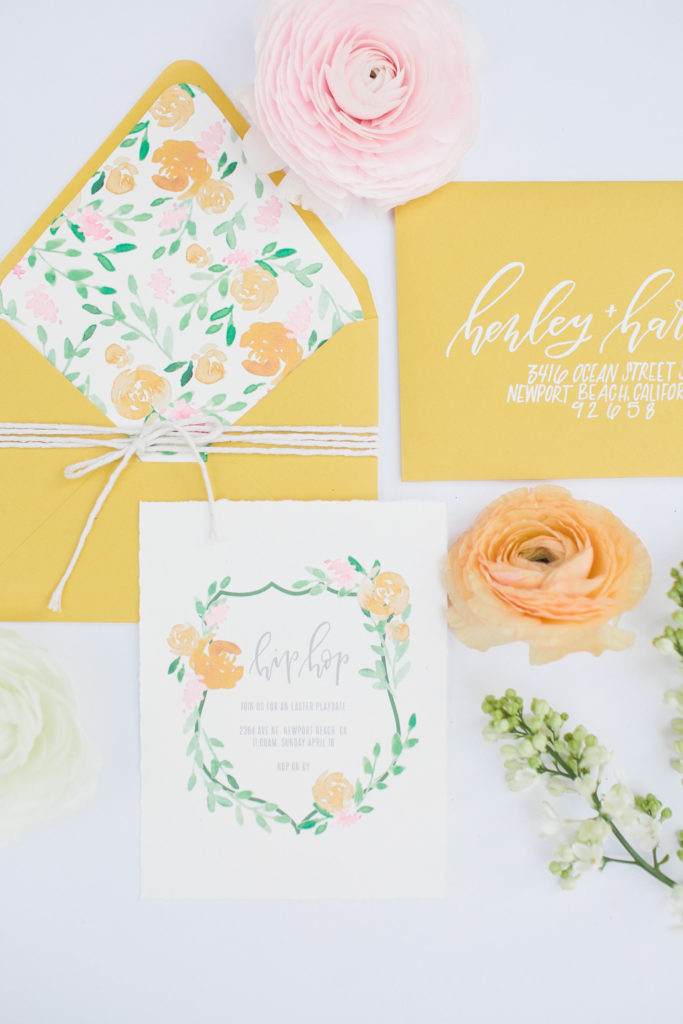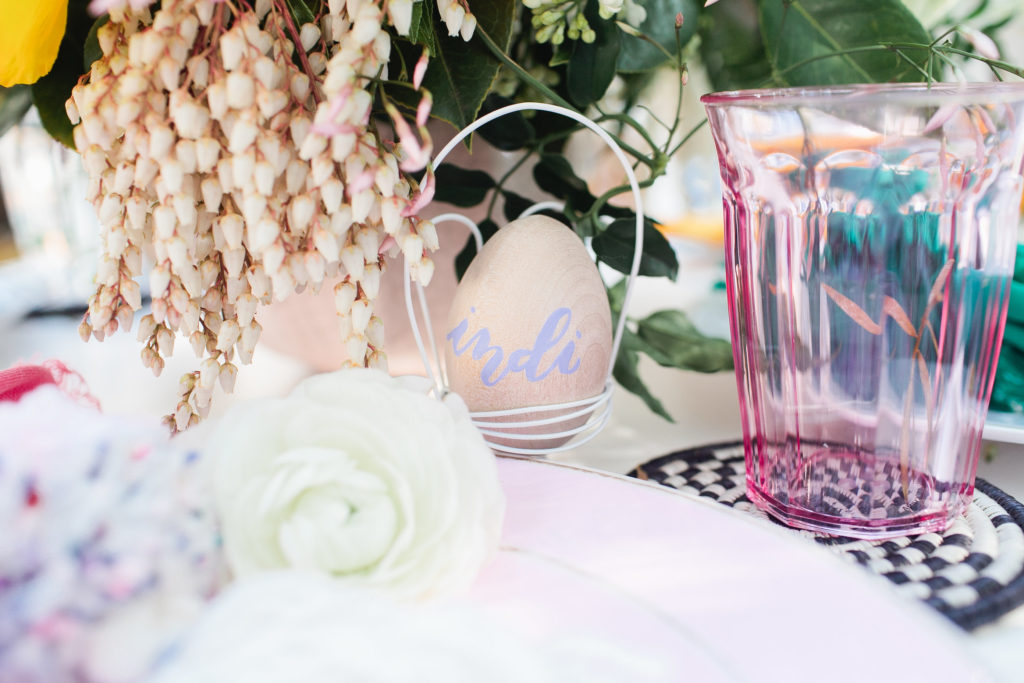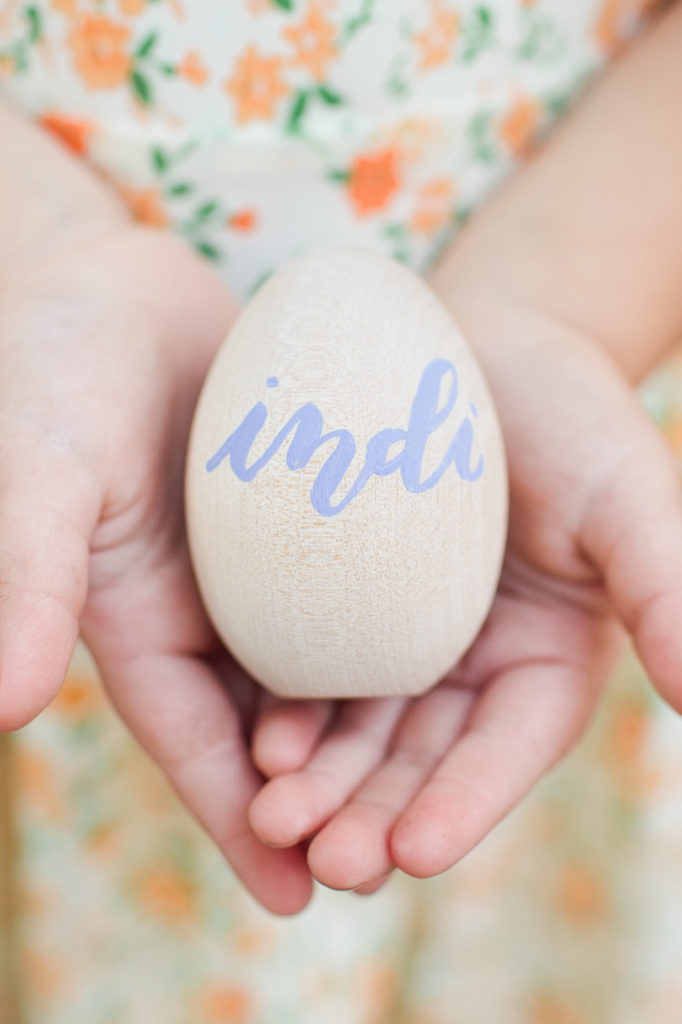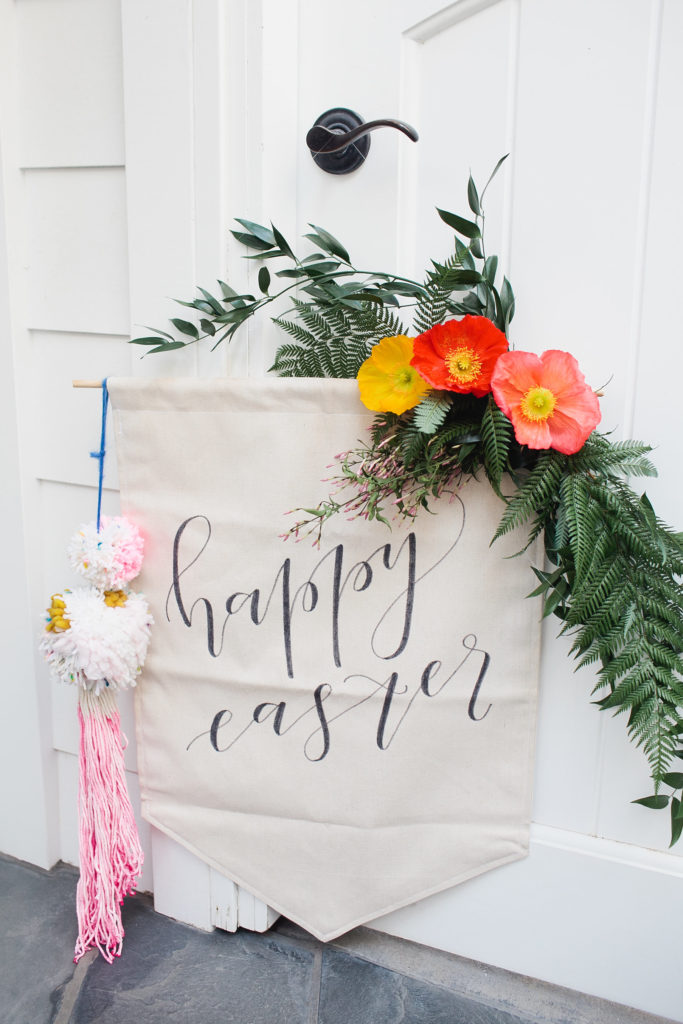 Another thing the kids absolutely LOVED were all of the desserts! I sent Natalie from Great Dane Baking Co. a few ideas and she created such amazing cupcakes, macarons and cookies all anchored by the prettiest little naked cake. Let's just put it this way, nothing got left behind on this shoot!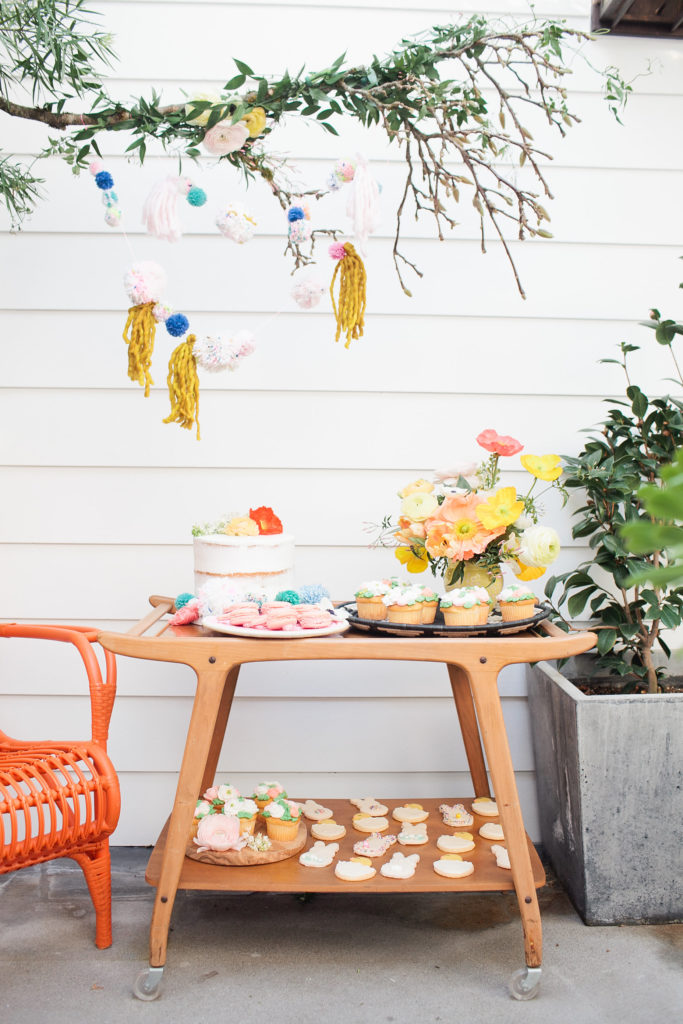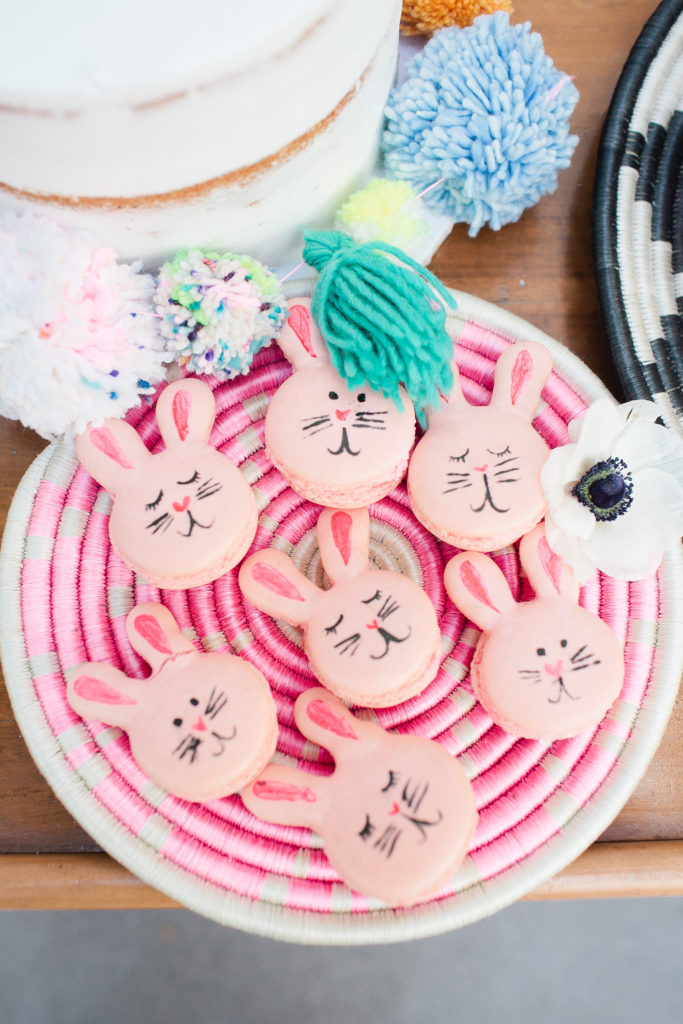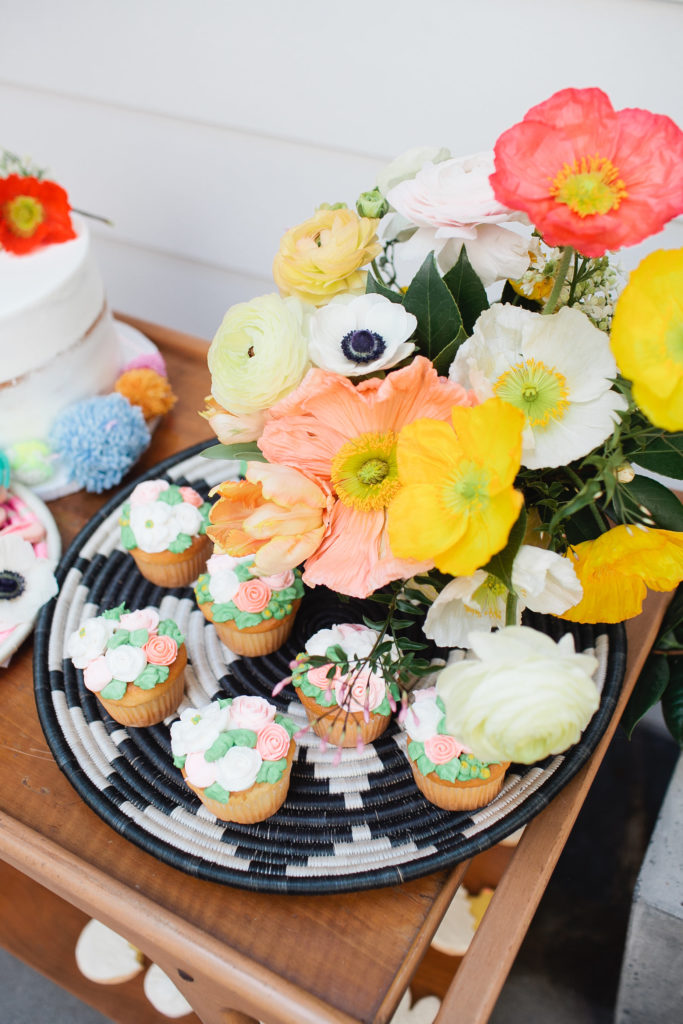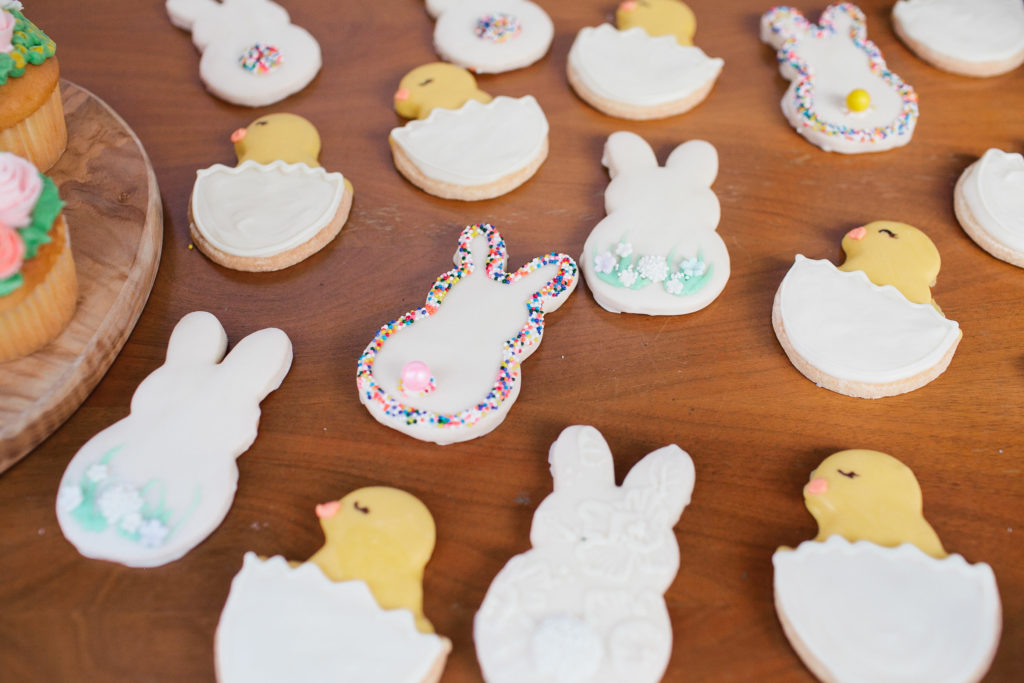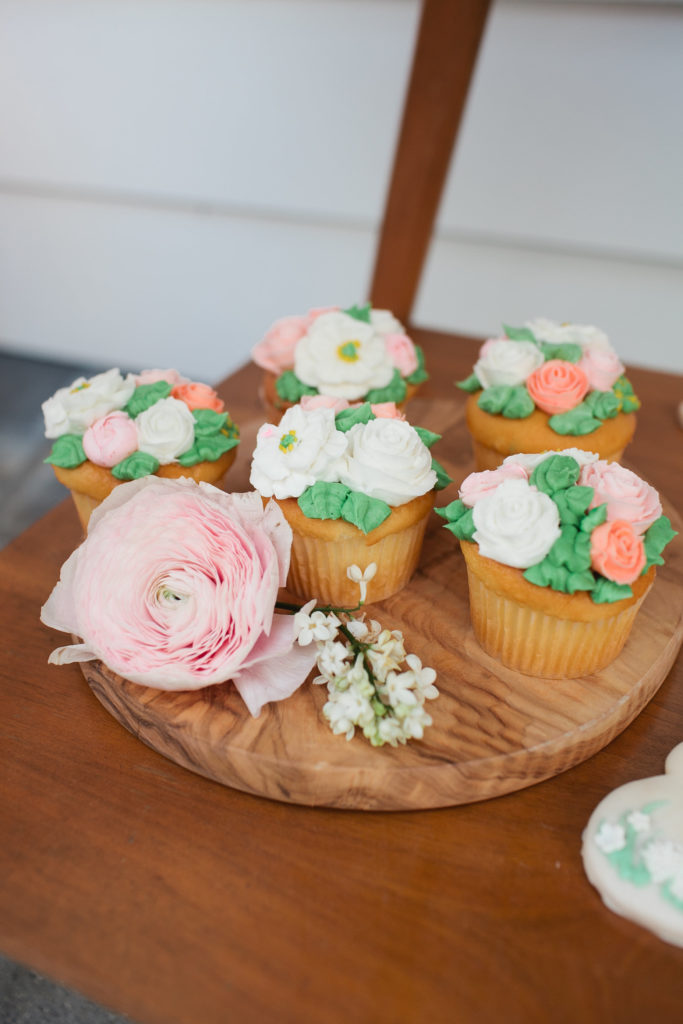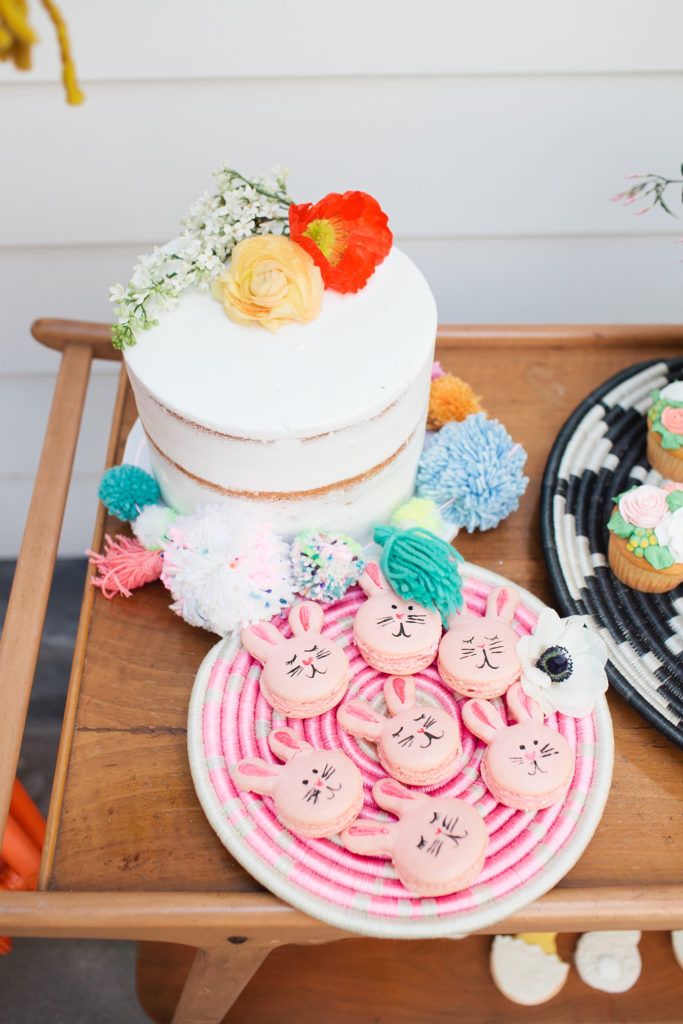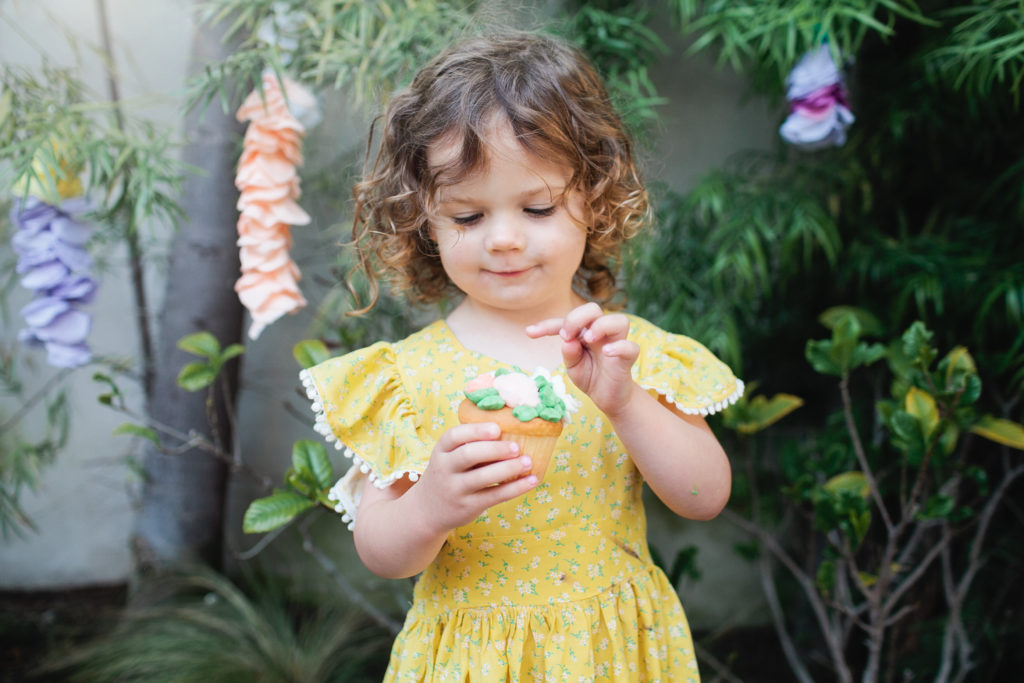 Lastly, I was looking for some cute clothing for the kids. It's hard to to take out the cheese factor when you're shopping for your little ones over the holidays, any holiday really. The girls wore the CUTEST dresses from Sadie Then Ty and I can't stop getting compliments on those!! The prints, the cut, the fabric, everything was just dreamy. We accessorized each girl with some JL Designs bunny ears (the absolute cutest things ever!!) and some jewelry from Henny and Coco.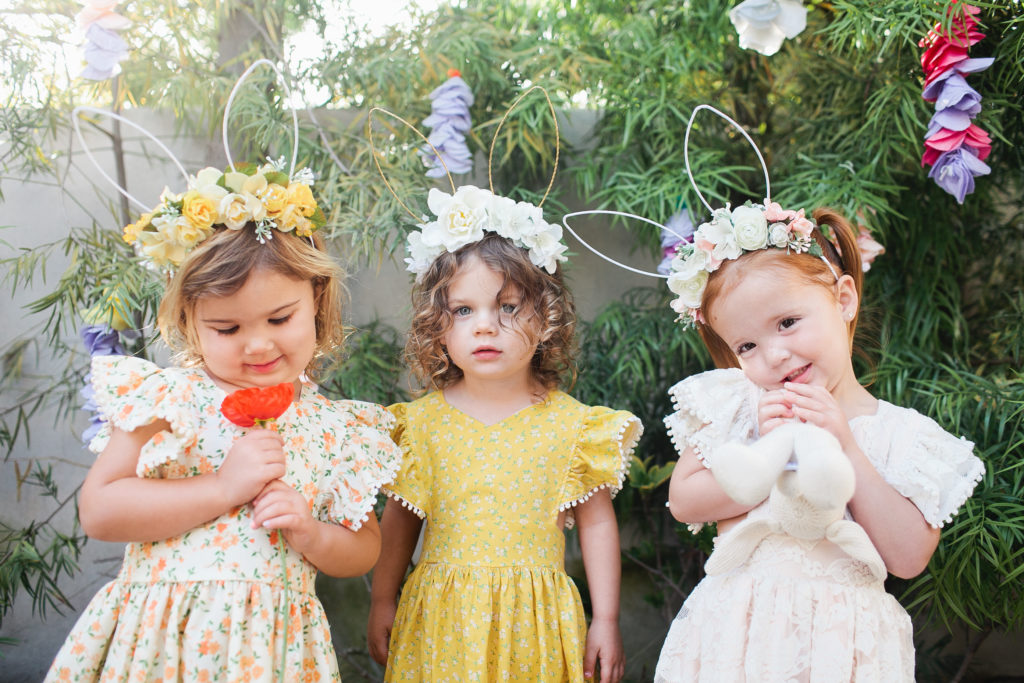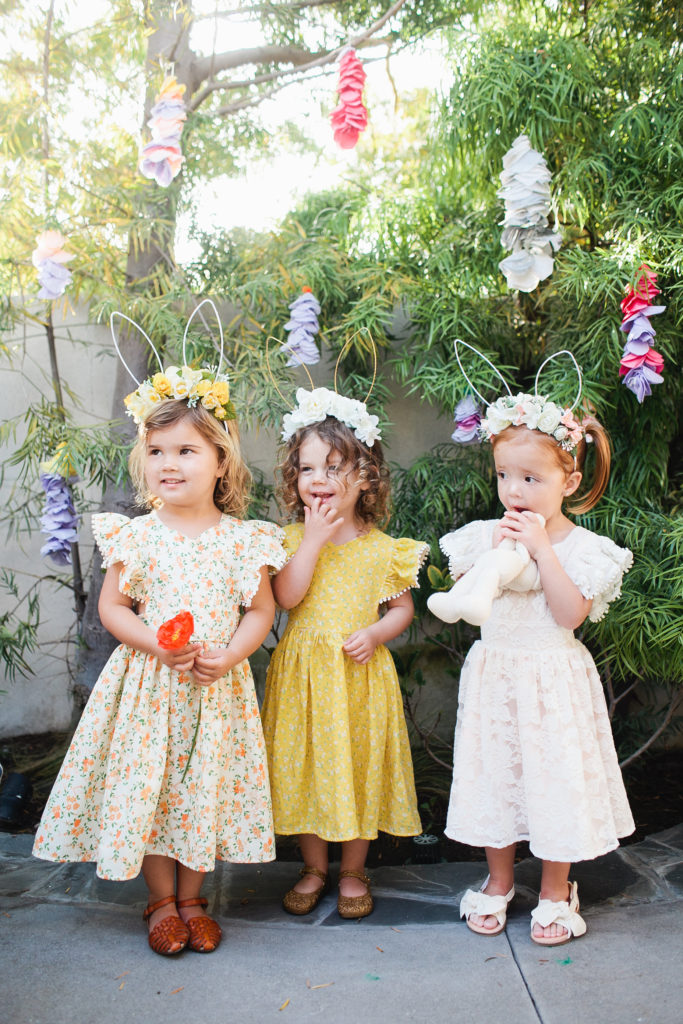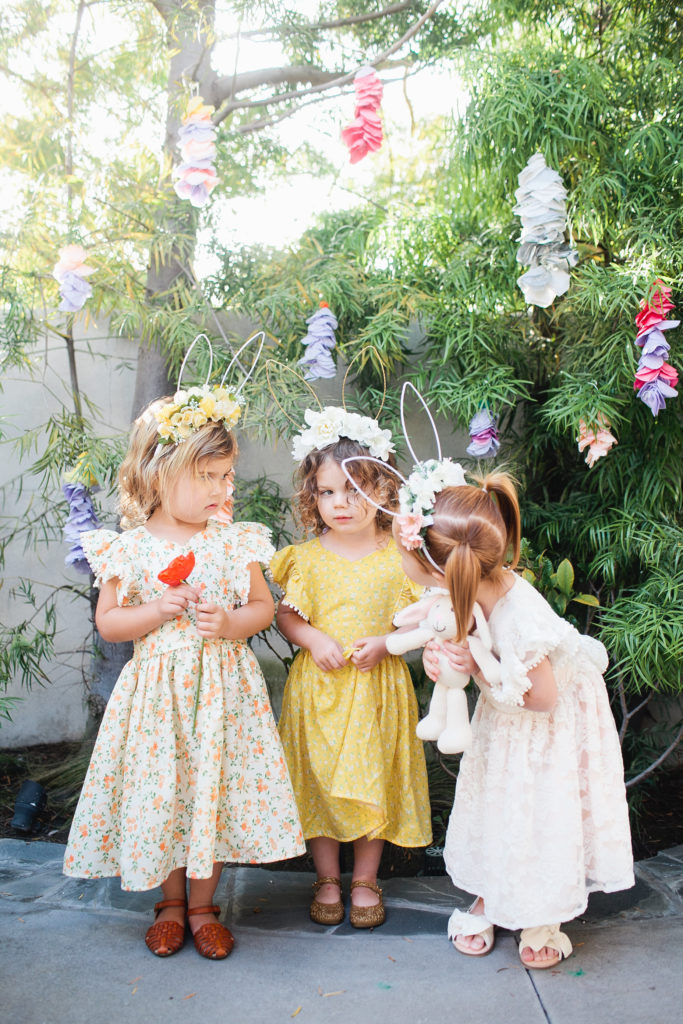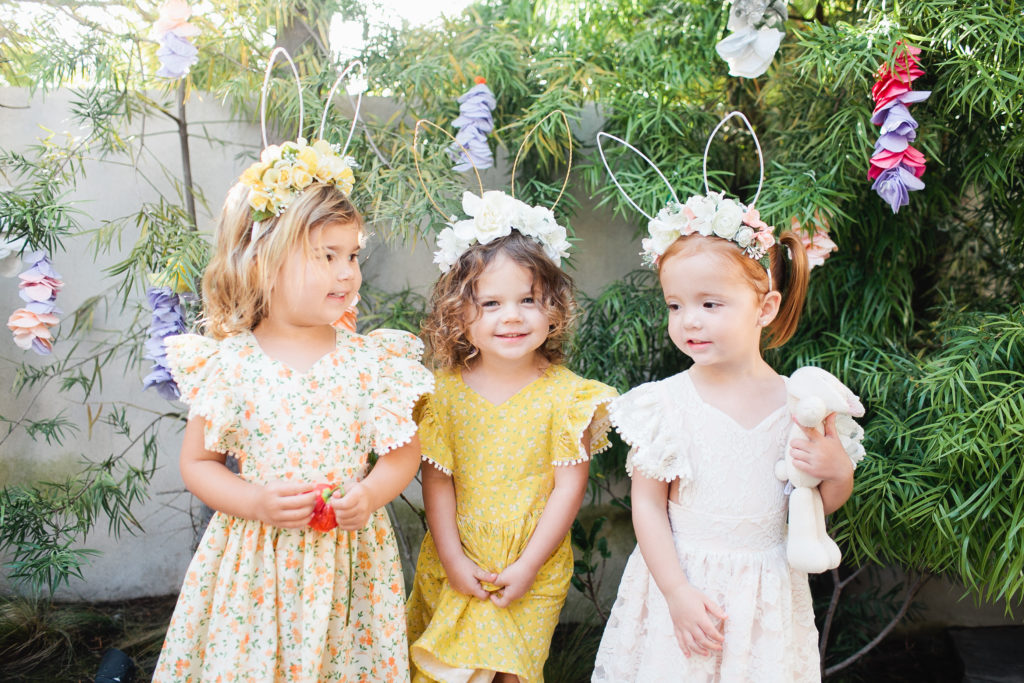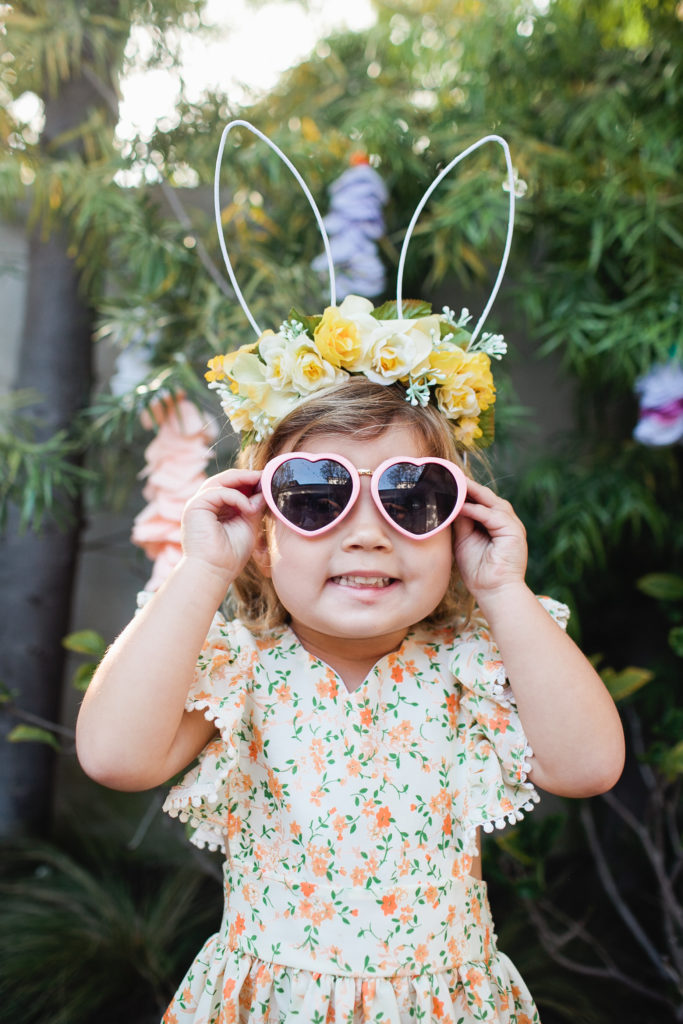 The boys wore some neutral button ups and pants but had the ultimate bow tie accessory by Stag Handmade. They looked so handsome with them on, we loved the floral print, perfect for Spring!!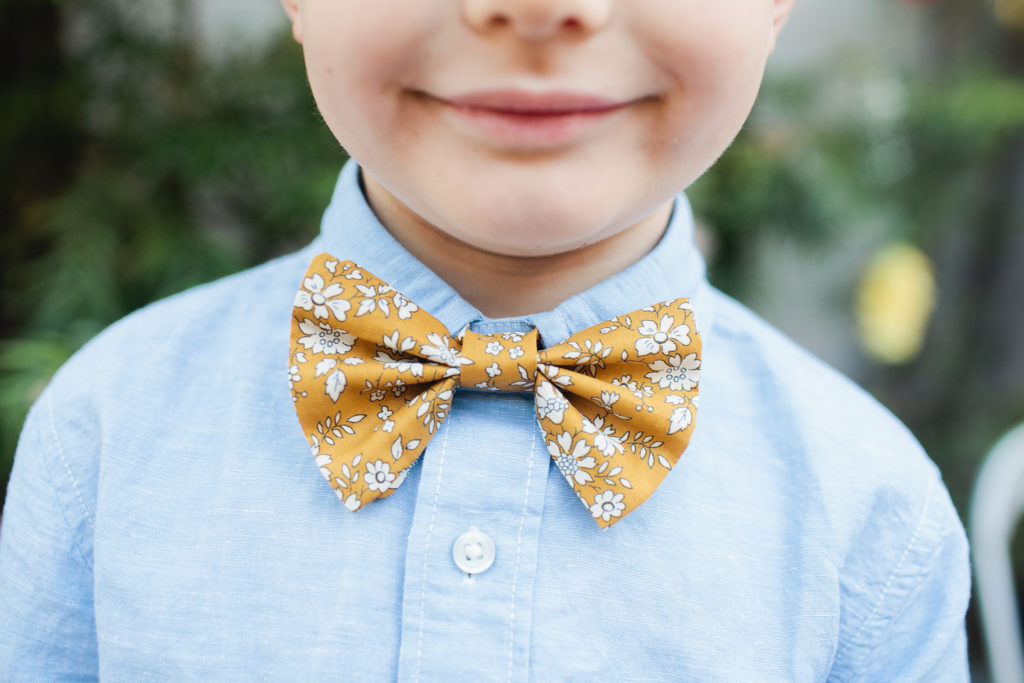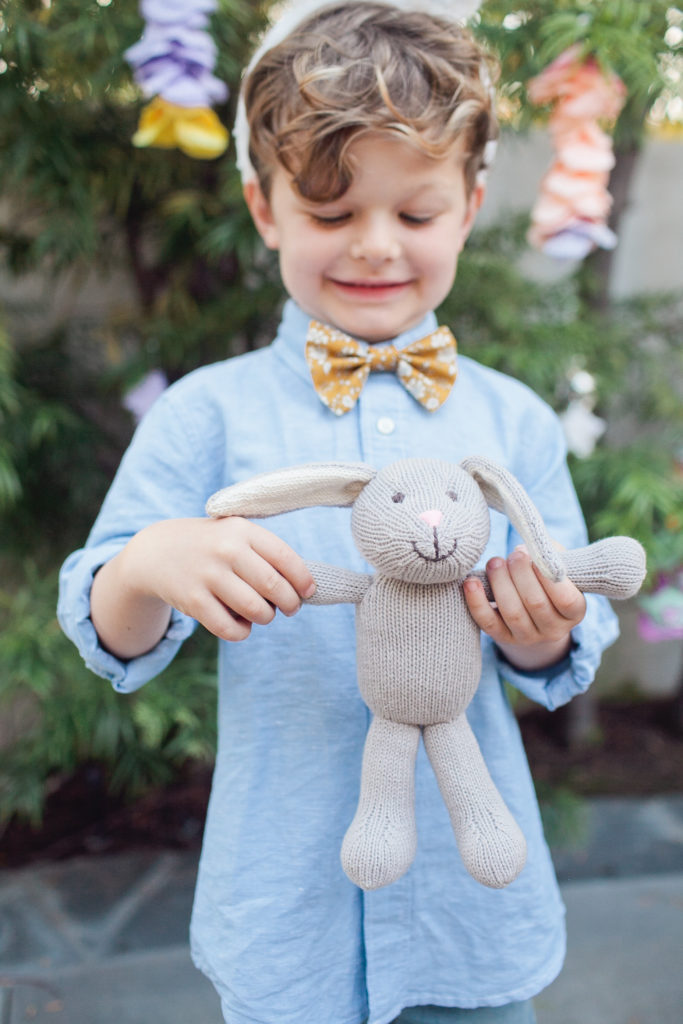 The kids had so much fun at their special table and with their Easter baskets! Like I said, watching them was the best part of this whole day… Oh, and that all of us moms got to drink some wine together :) How cute are the hand knit bunnies from The Little Market?! Hurry up and grab one for your kid's Easter baskets!!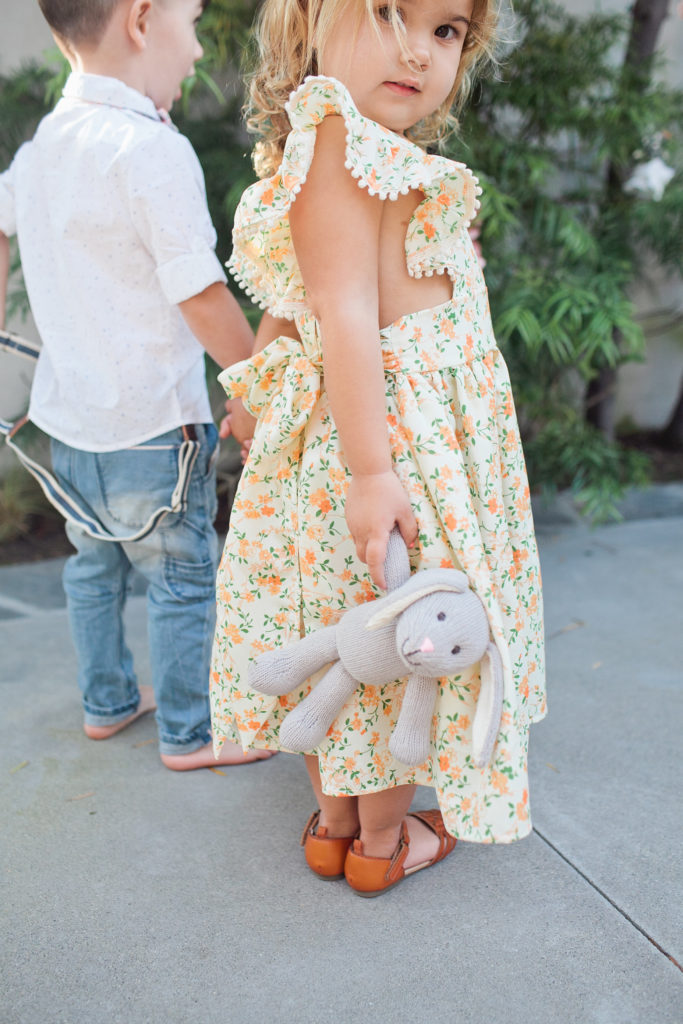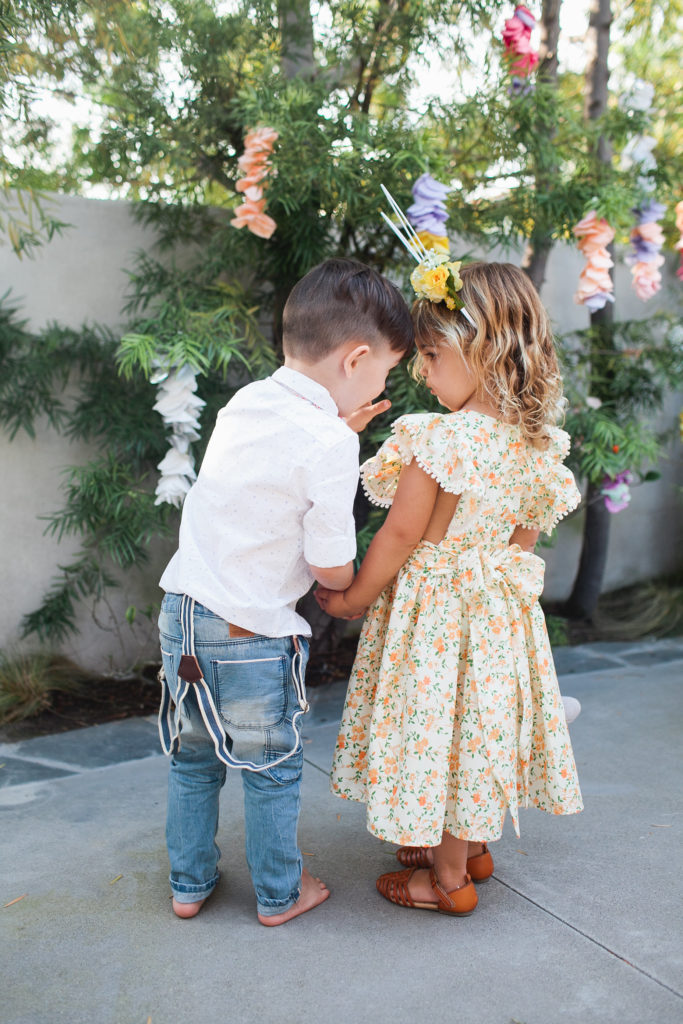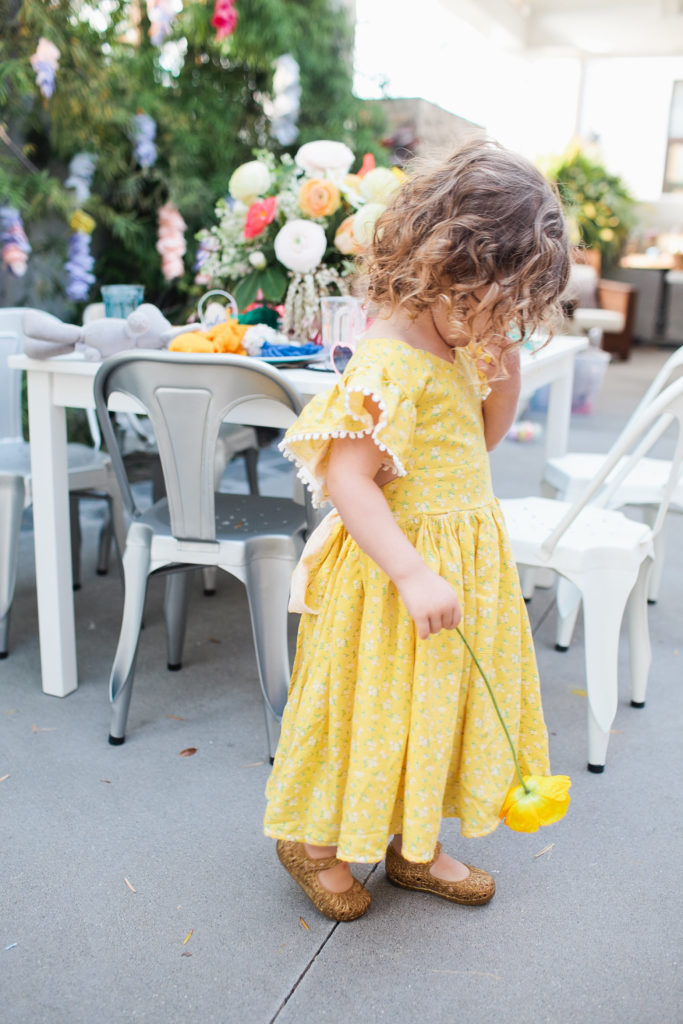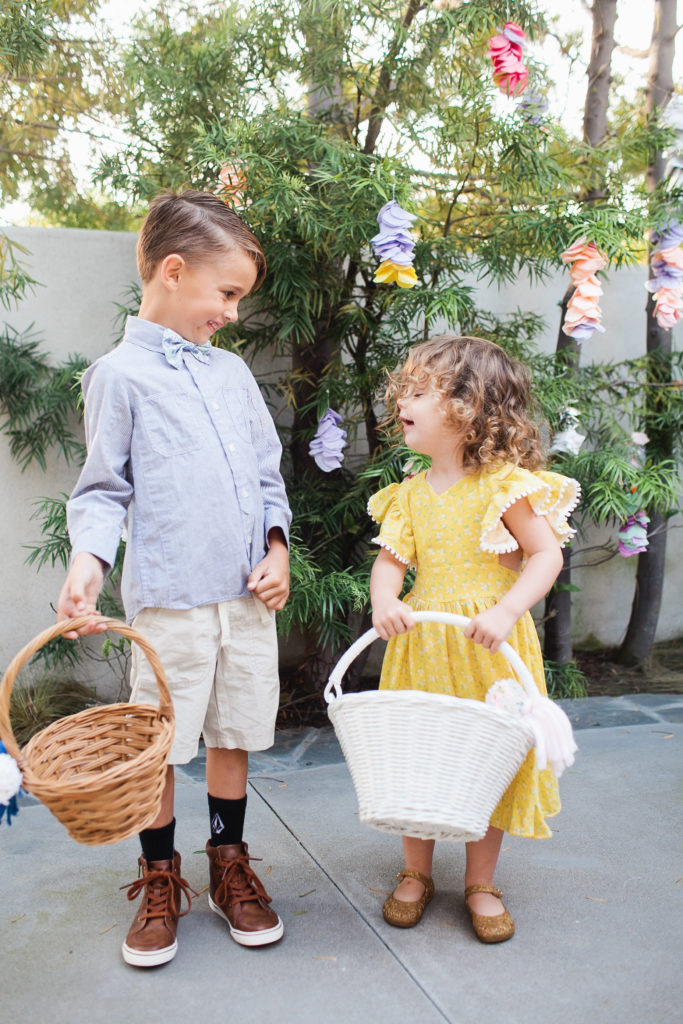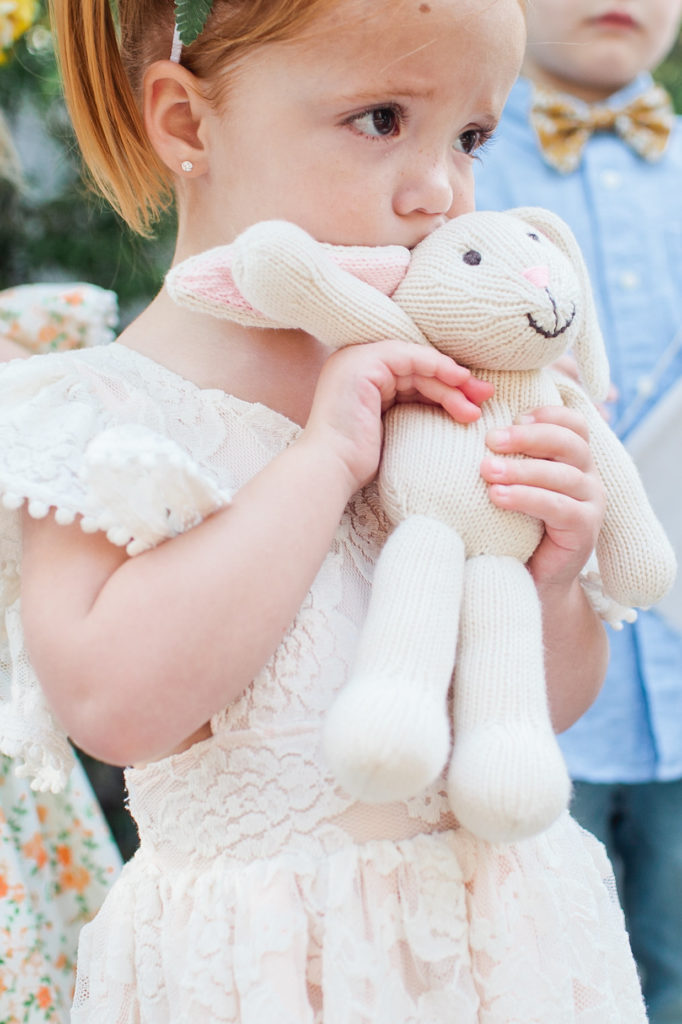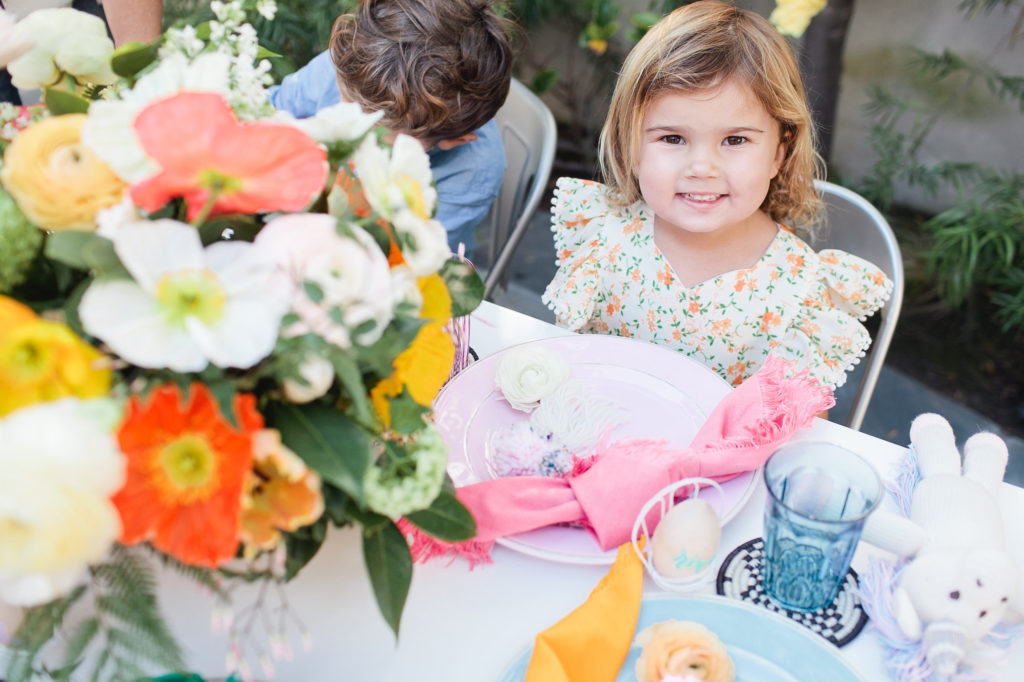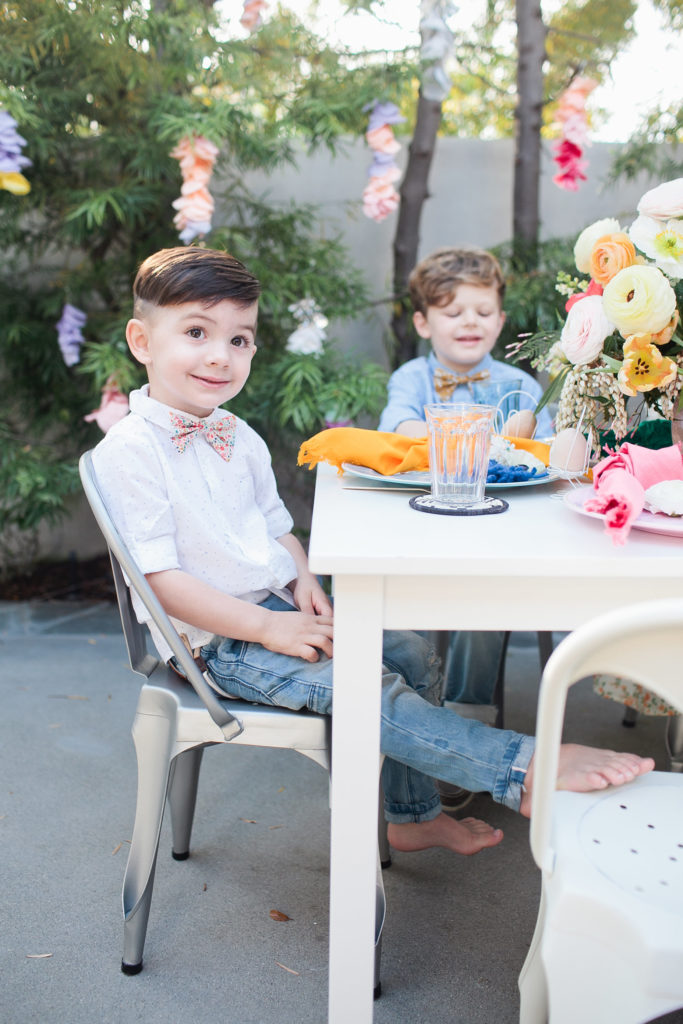 We can't forget about the babies that were in attendance!! Baby Elle, Baby Landin and Baby Cruz!! All on our favorite Gunn & Swain Blanket!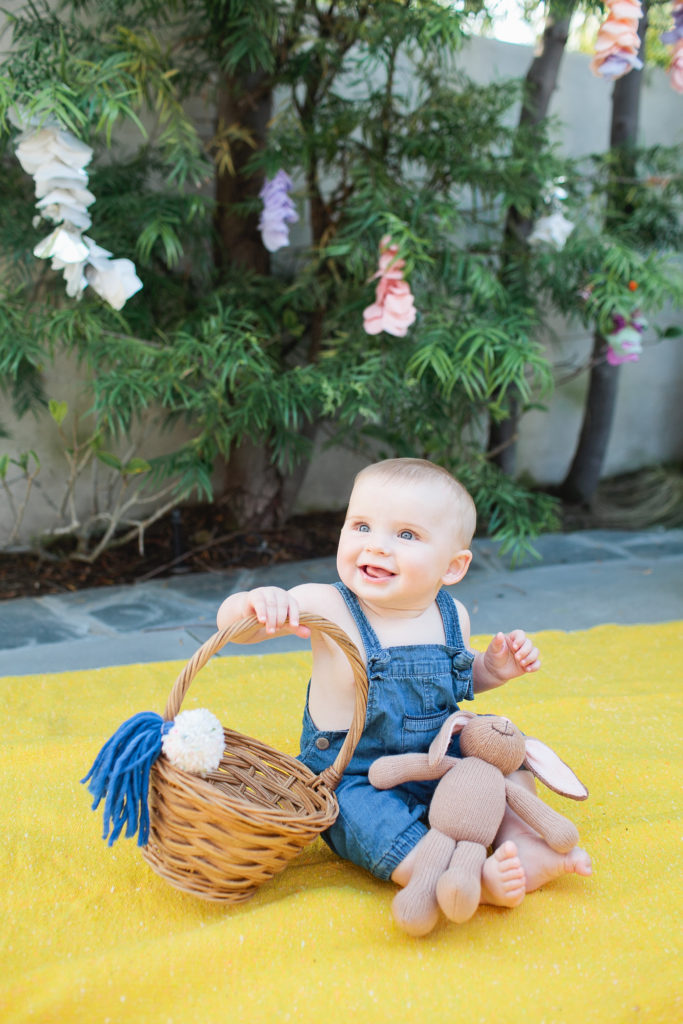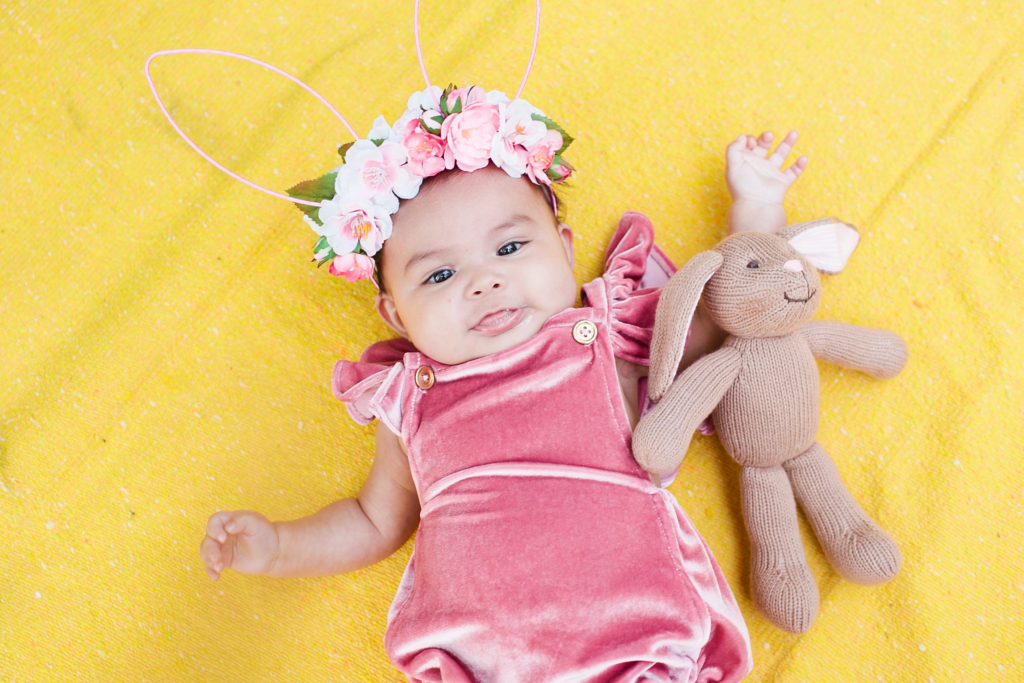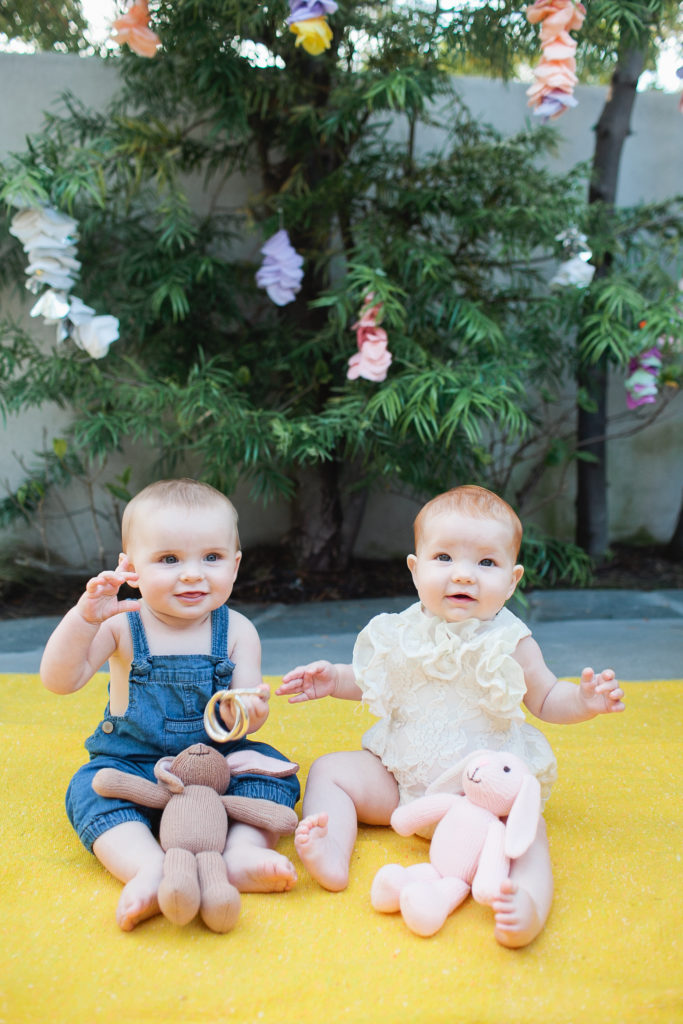 We ended the day with an Easter egg hunt, of course! The kids loved it of course!! These are the days that I live for, seeing my kids smiling and happy about life. And I'm so happy I can be a part of making their days exciting and fun!!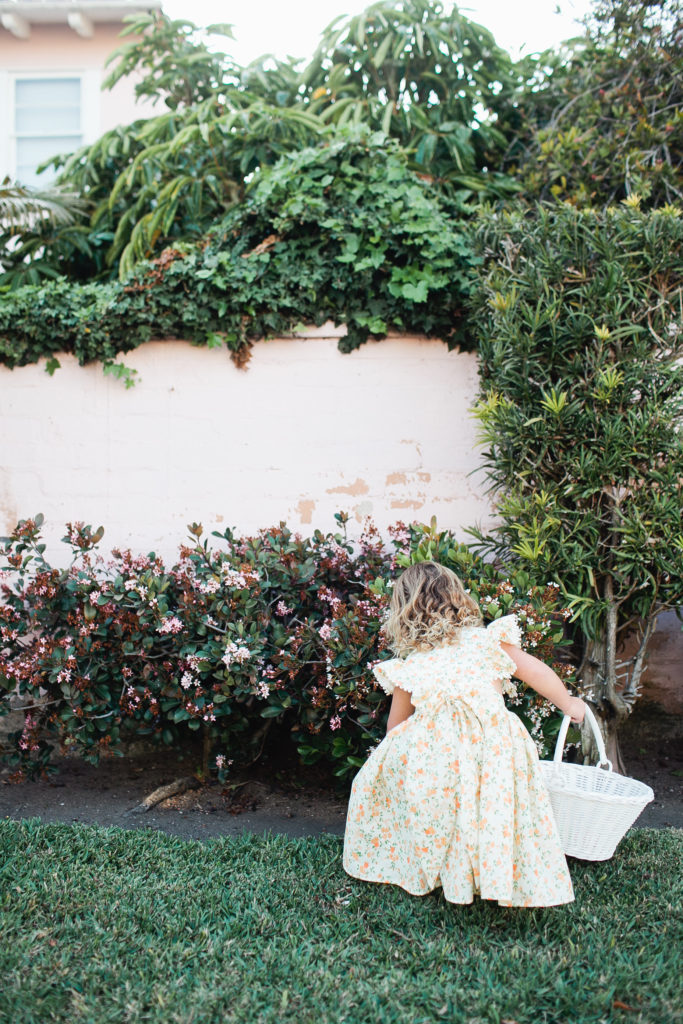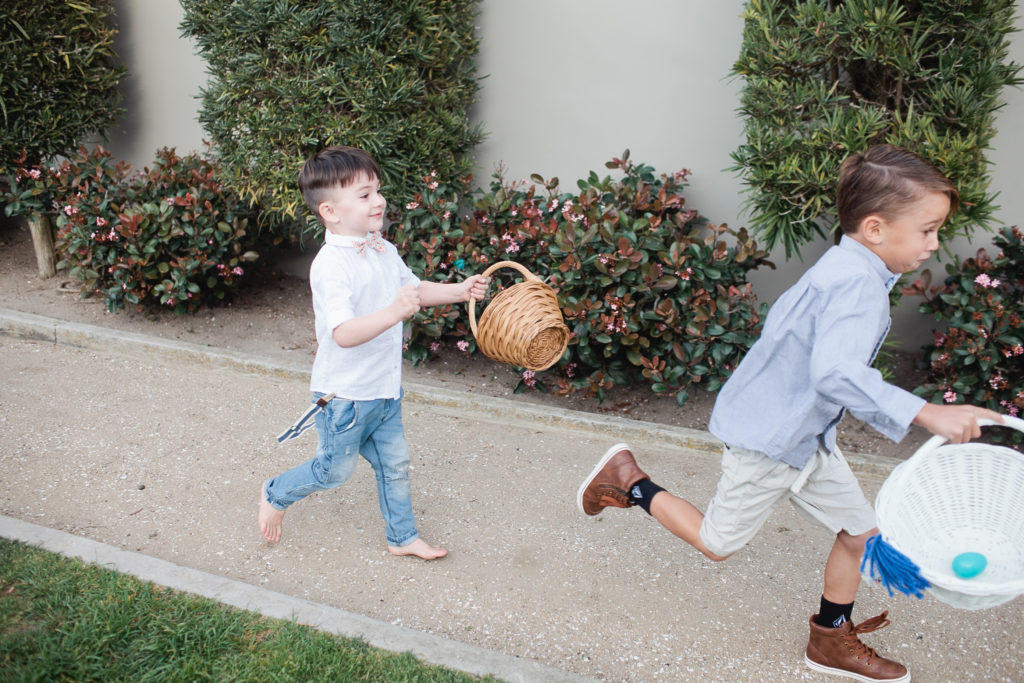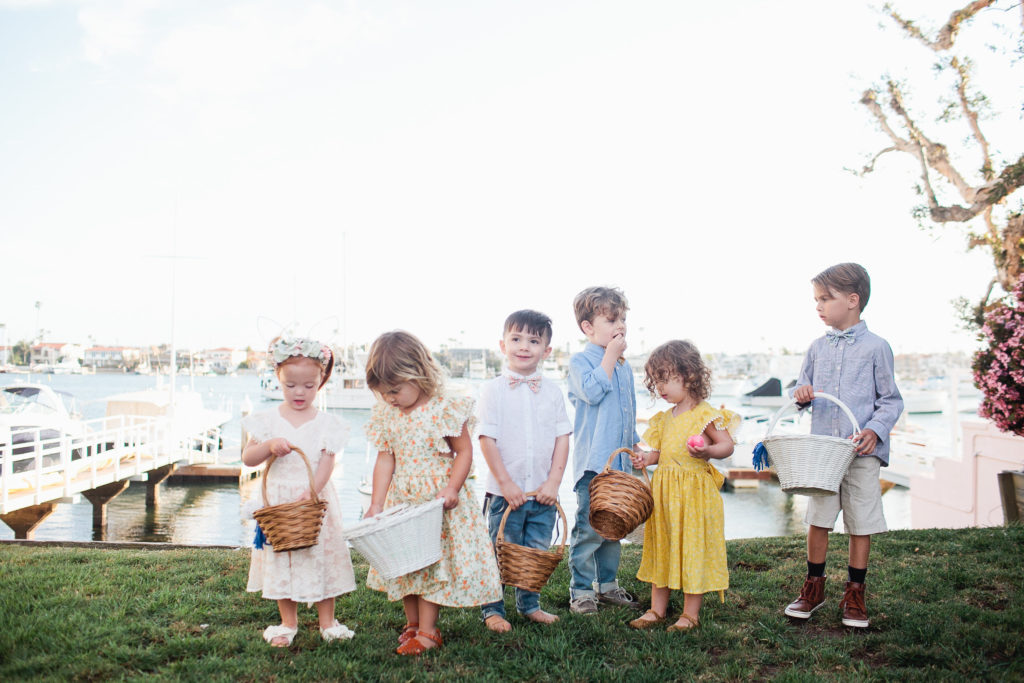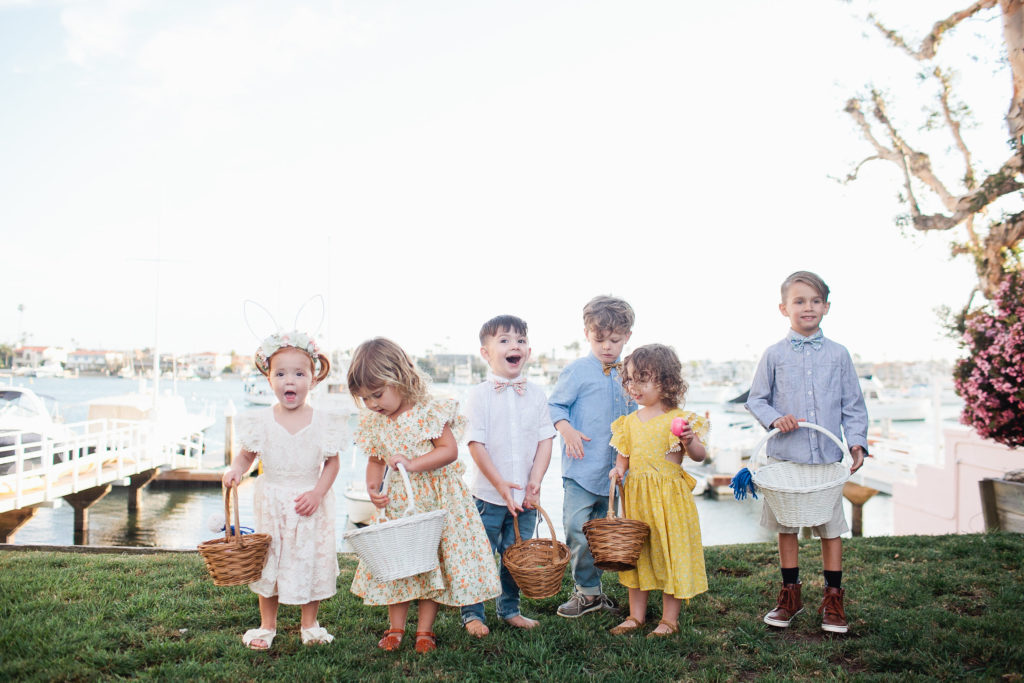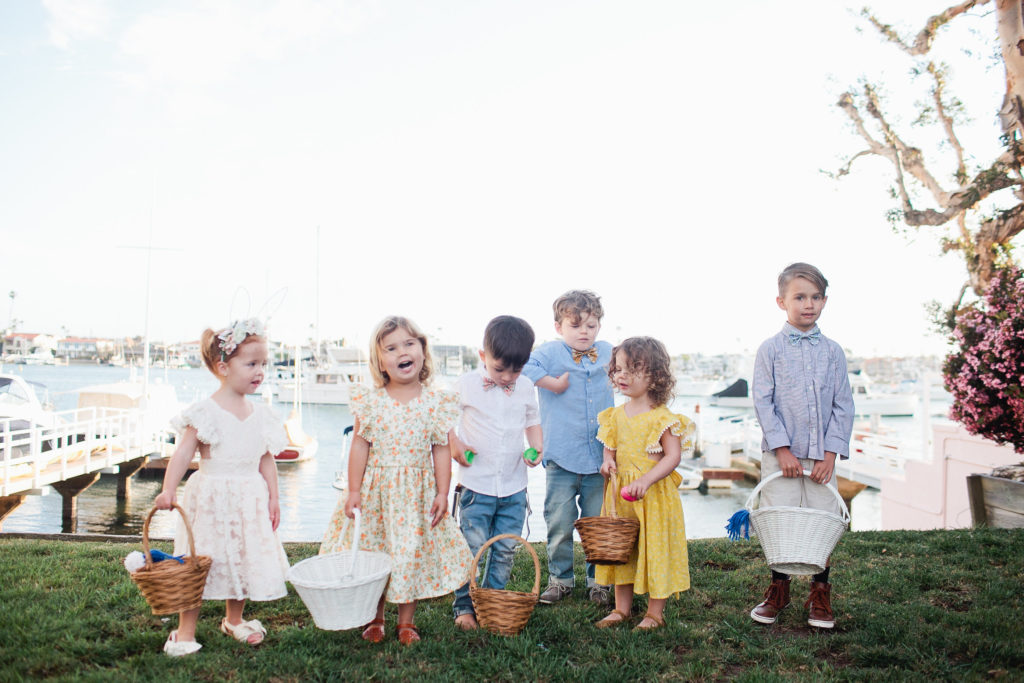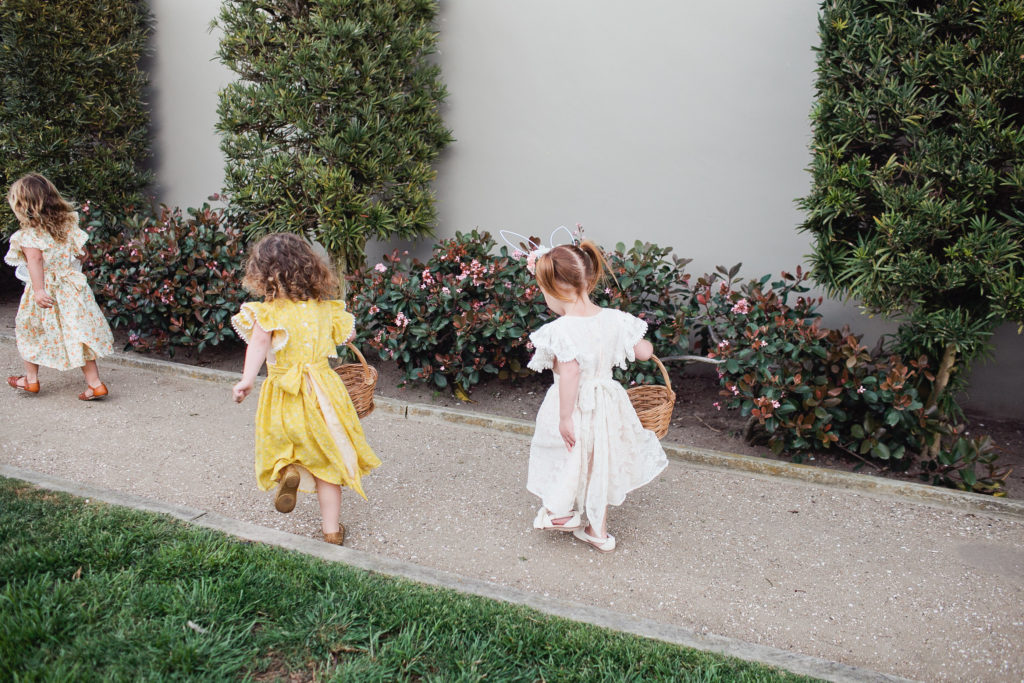 This was such a fun shoot and the kids actually got to have so much fun! It really was a playdate this time, the kids had a blast! Even all of us parents did too! Thank you Ala for putting up with the madness and being amazing!!
Hope you have a happy Easter with your littles!!
xx
Jacquelyn