Hey guys, so Christmas is literally two days away!!  Are you as excited as we are??  Well the best part of the season for us is to give and we were extremely lucky to be a part of a great event last week that did just that!  It was dreamt up by the amazing gals from Smith and Junie Blog along with Cheri from the cutest children's boutique down in Carlsbad, CA Ollie + Me.  These teams really know how to throw a party, I mean as soon as the start time passed people rushed the store to support the cause, which was so amazing to watch.  We were happy to help convert this pretty store front into a festive place where mamas could mingle and the littles could play.  Believe me when I say they had some fun choices like decorating cookies, making wreaths with the talents of Layered Vintage that would be donated to a local elderly home,  meeting and chatting it up with good ol' St. Nick himself and scooting around on some Micro Kickboards.
All photos by Lindsey Marie Photography
We had to have the Land of Nod x Meri Meri Collab plates and napkins again since they are so cute for the holidays…  They are just too playful and fun.  I would link them but they are all sold out on the web.  If you are dying to have them your local Land of Nod may have some stashed away.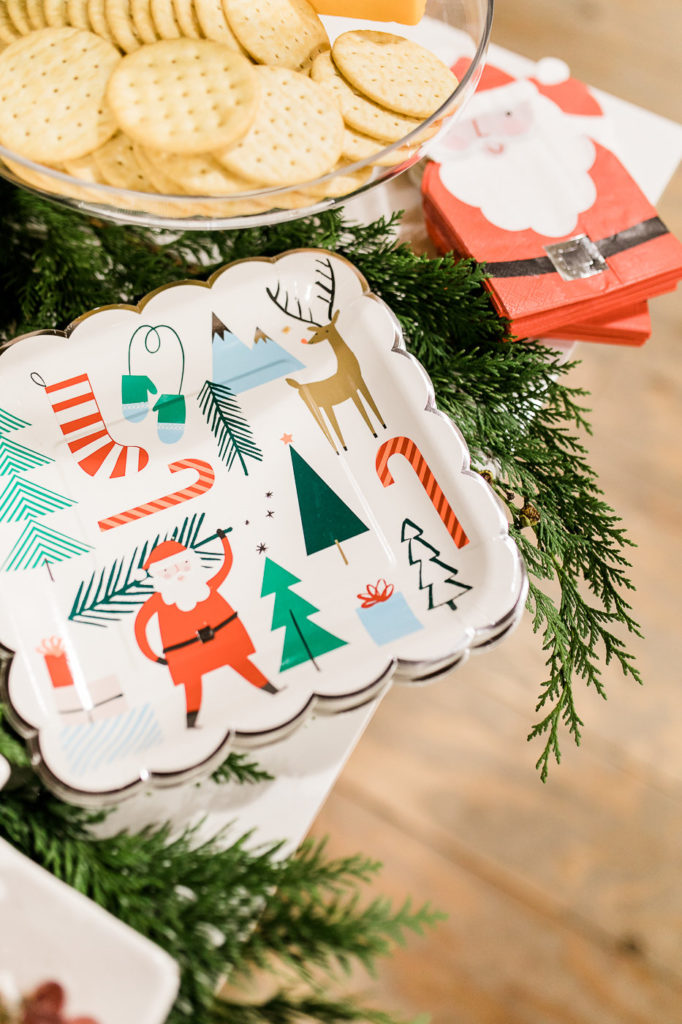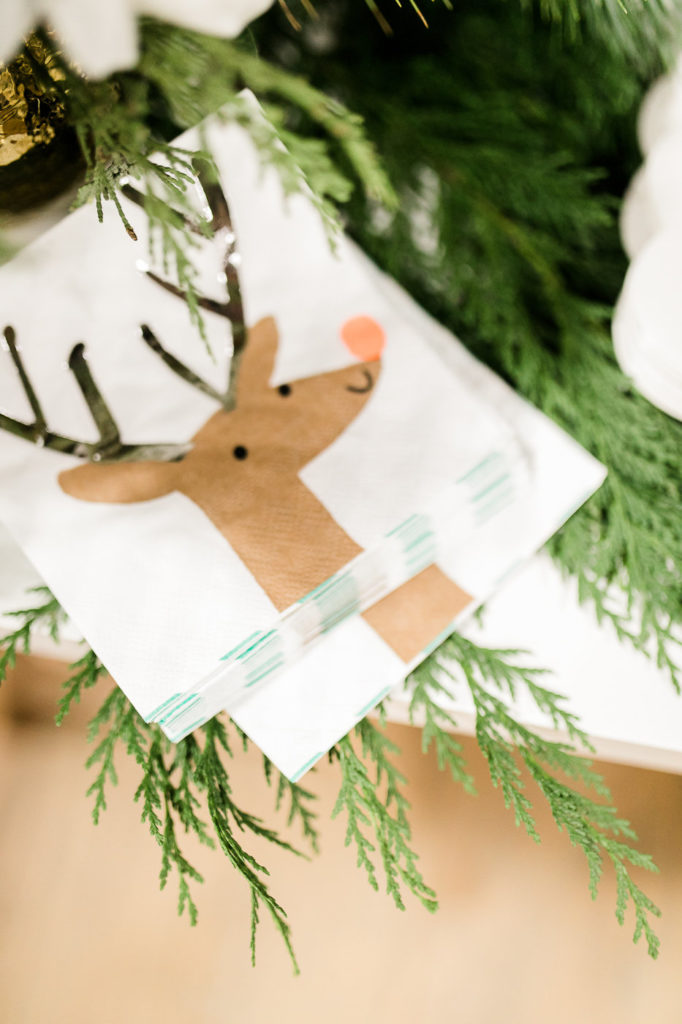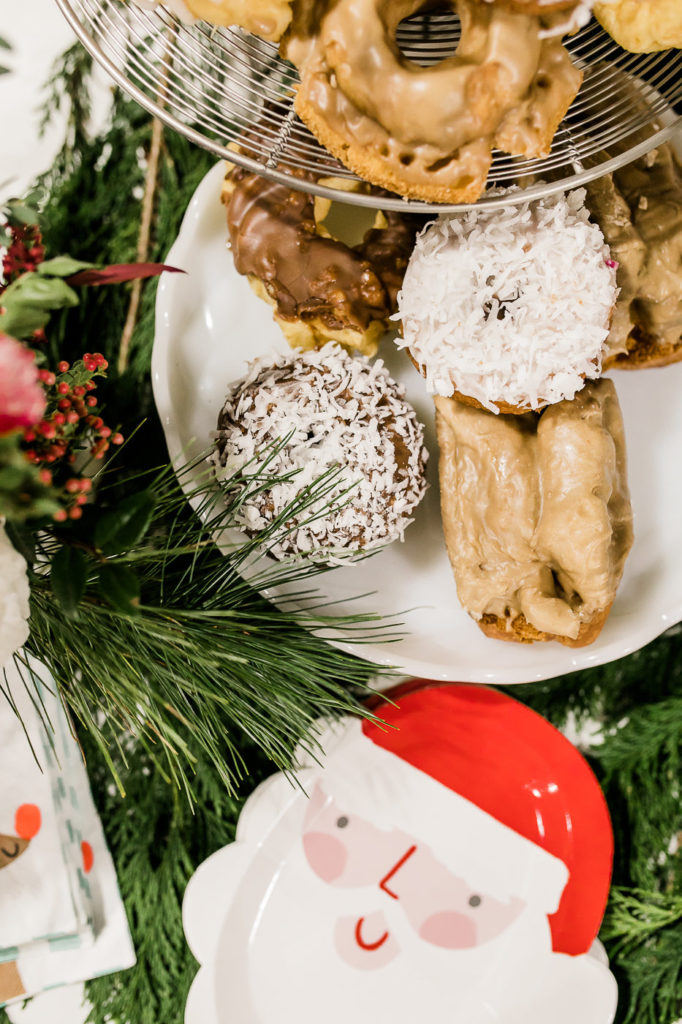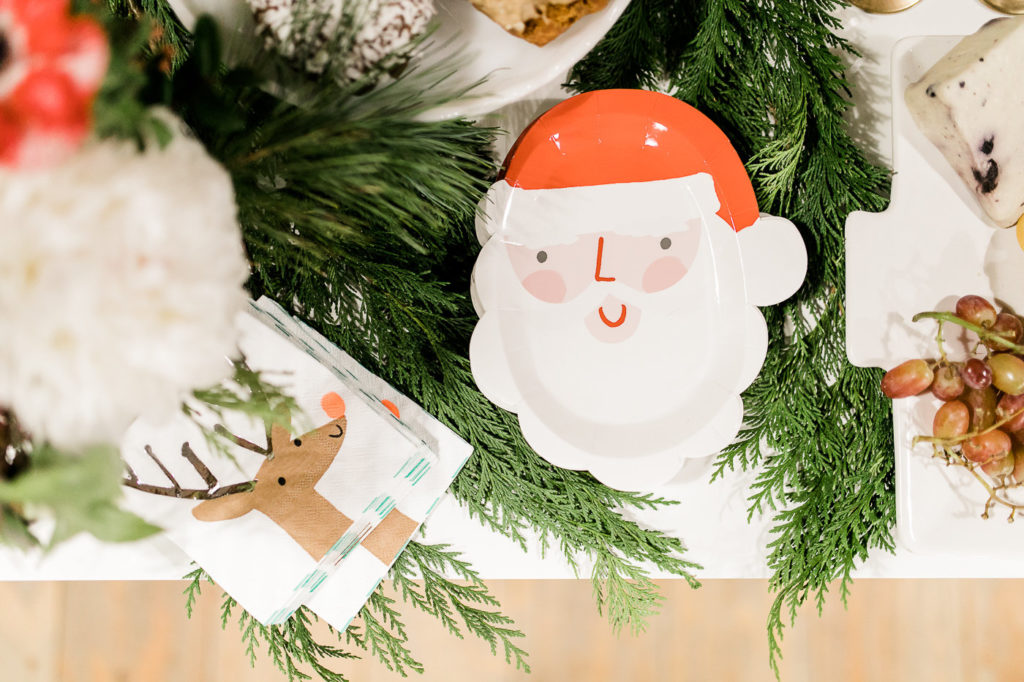 Here's a start of the pretty flowers by Layered Vintage and signage by Little Print Design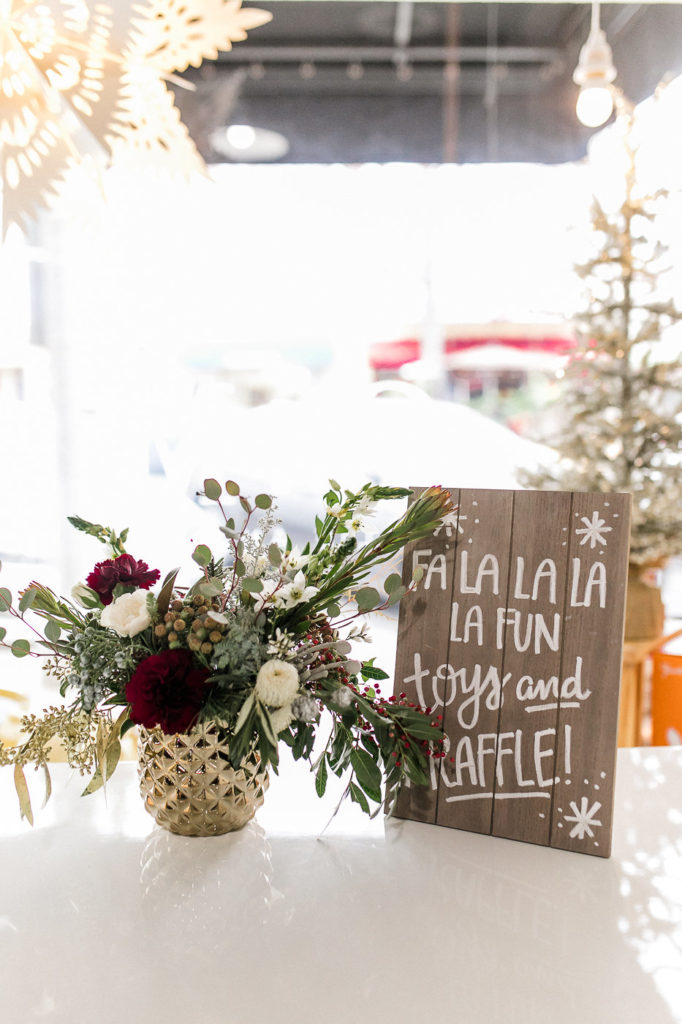 Our pretty little snack table made up of some yummy cheese, crackers, donuts and Champagne of course!!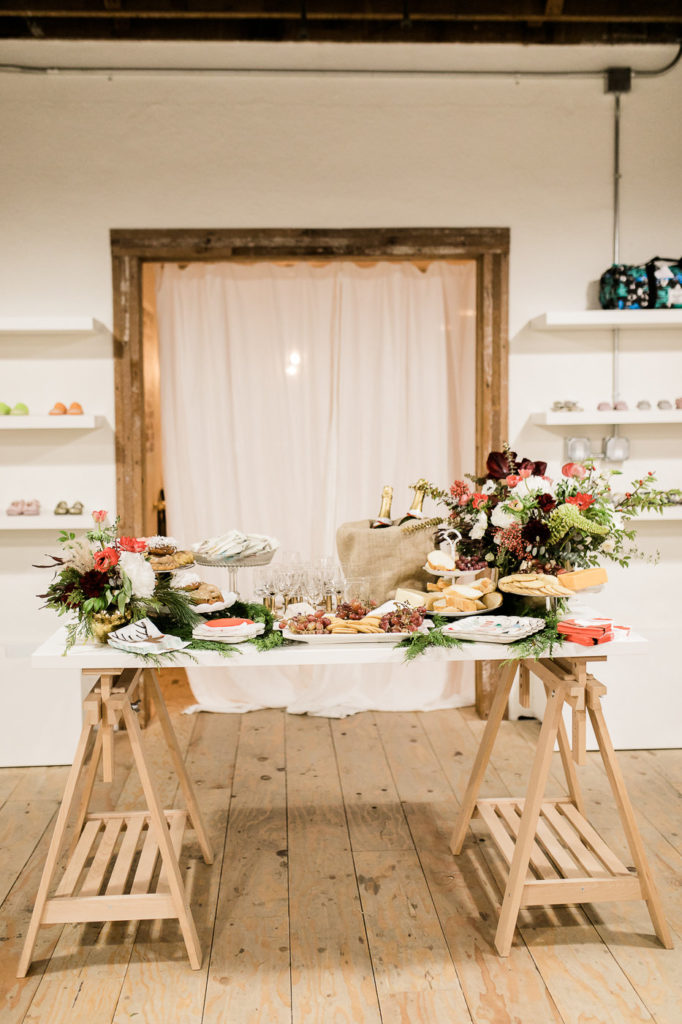 We absolutely love this backdrop by Drop it Modern, I mean we would marry it!!  Haha, it's just so beautiful and it went so well with the party.  Jill added some pretty little wreaths to hang against it and it instantly became festive!!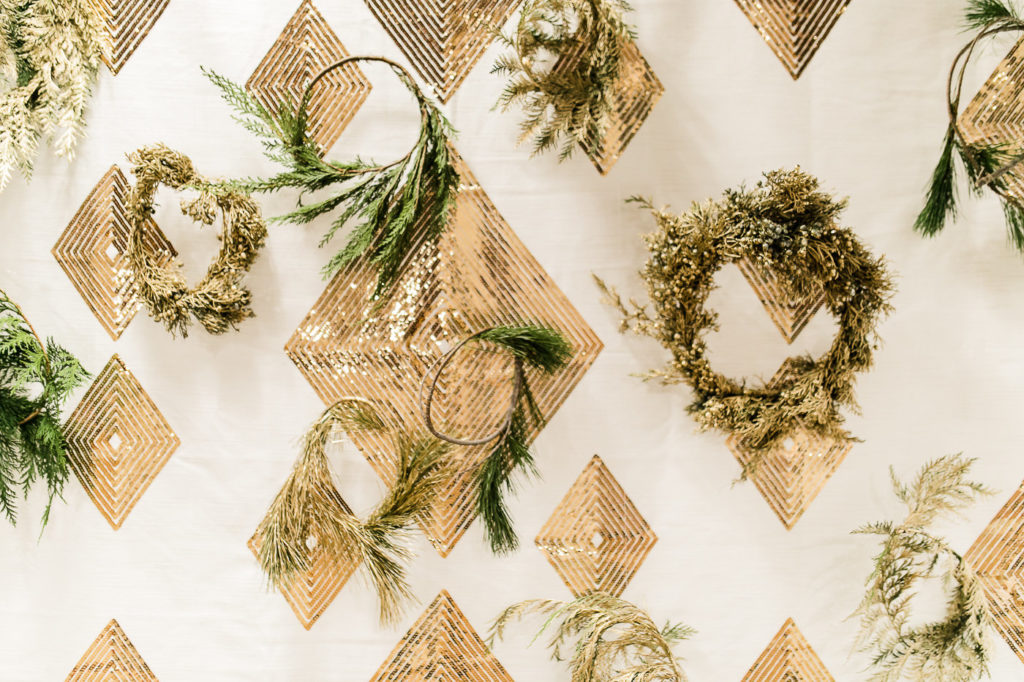 More pretty florals…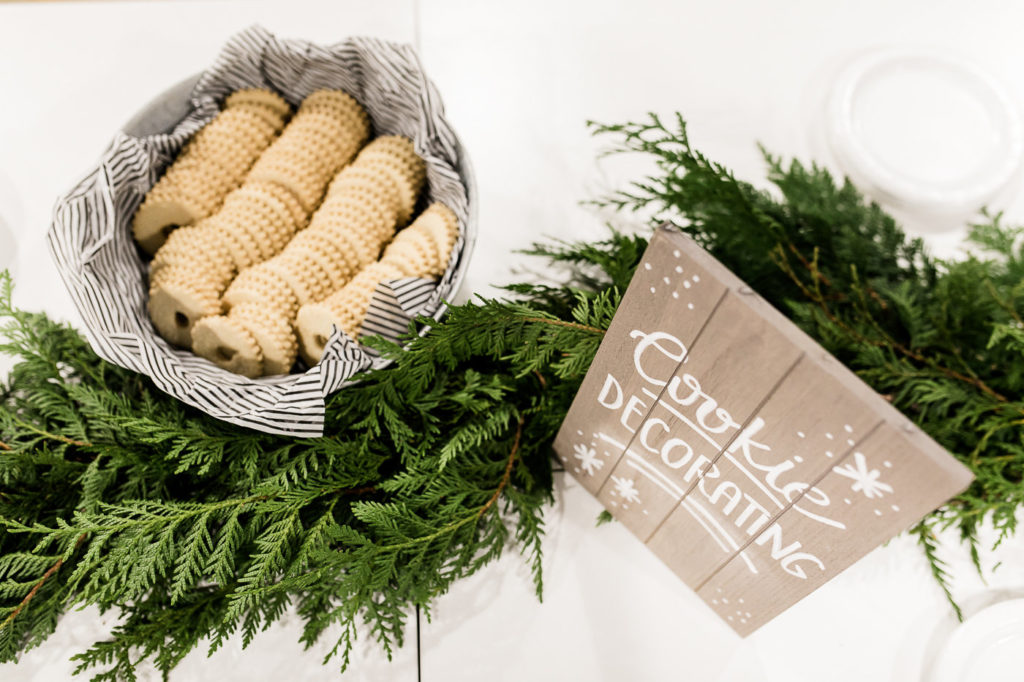 Bring on the cookie making!!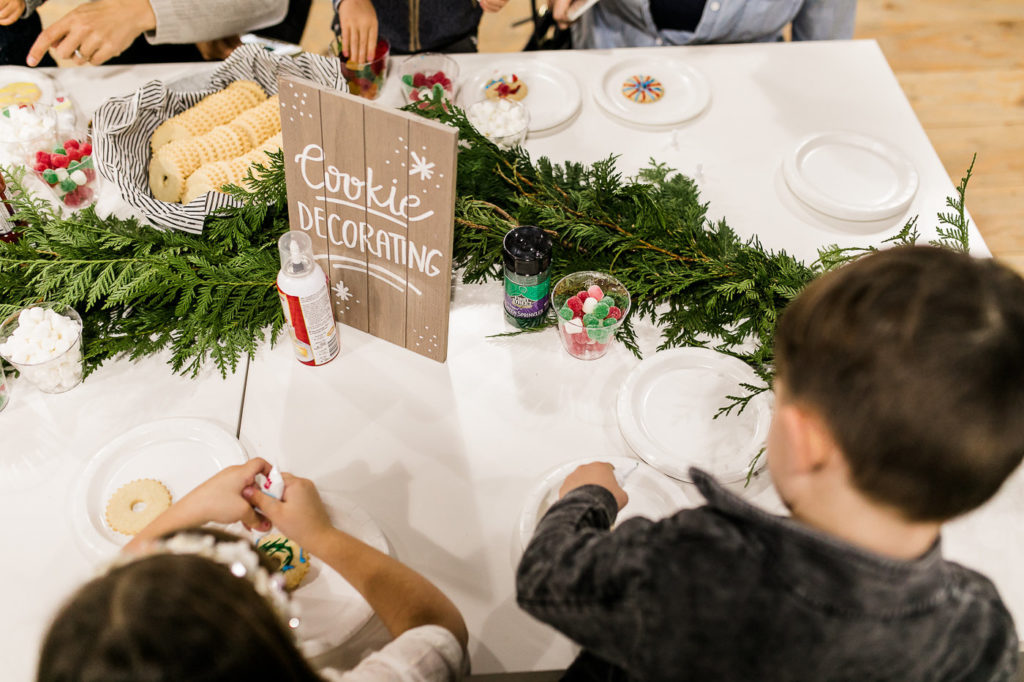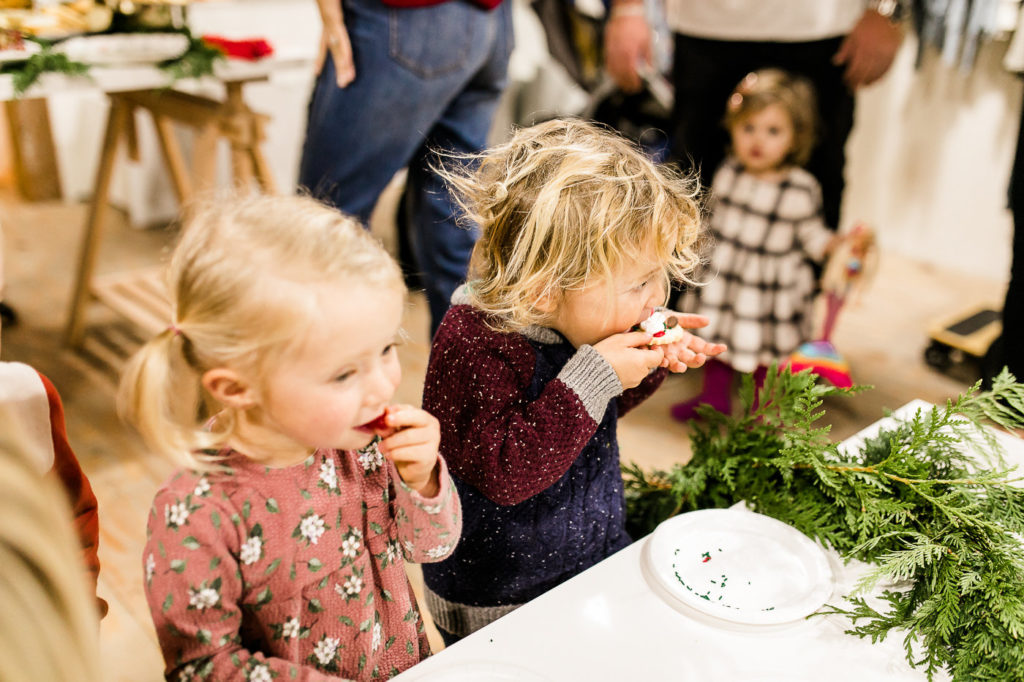 These wreaths were seriously the cutest.  Jill and her team did such a good job!! Here are all the fixins…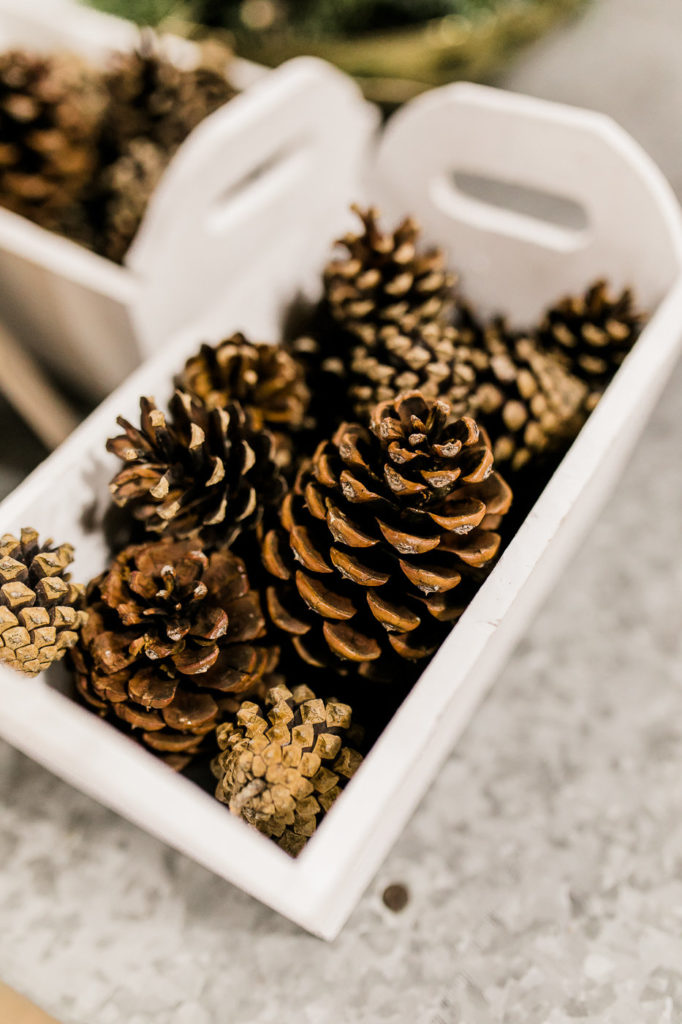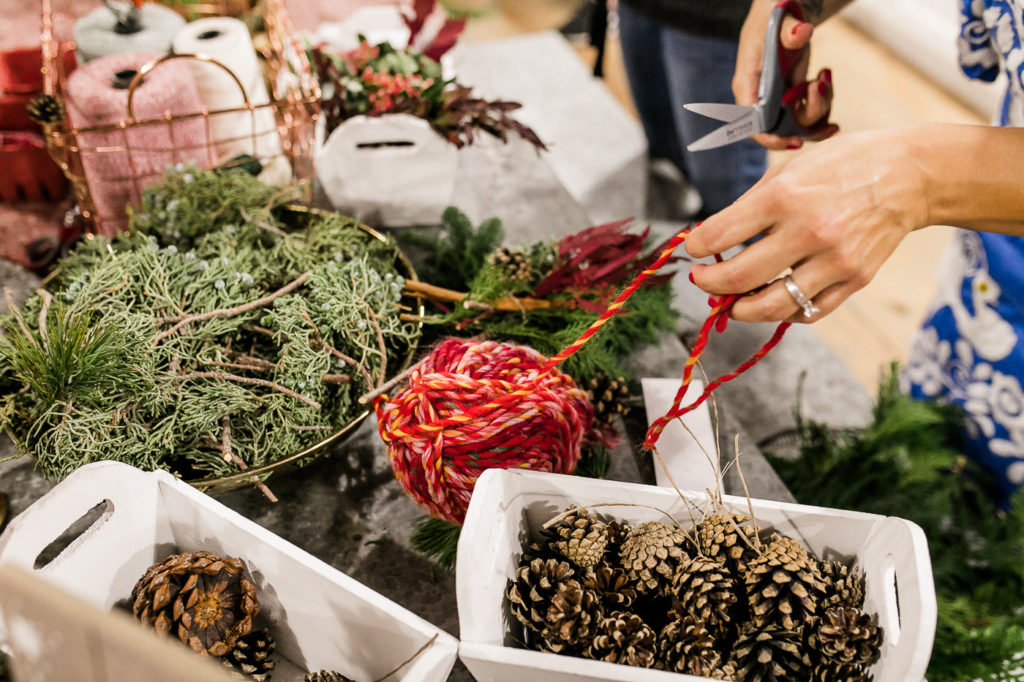 And the master herself at work…
Annnnddd here comes the guest of honor!! Santa Claus!!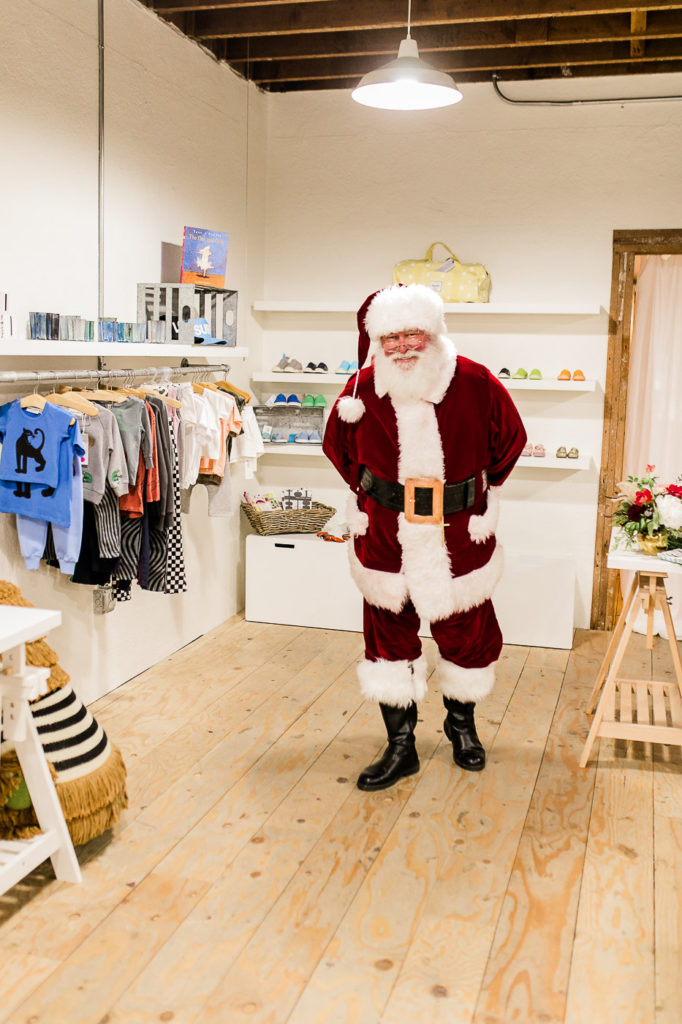 At first he's ok with the idea…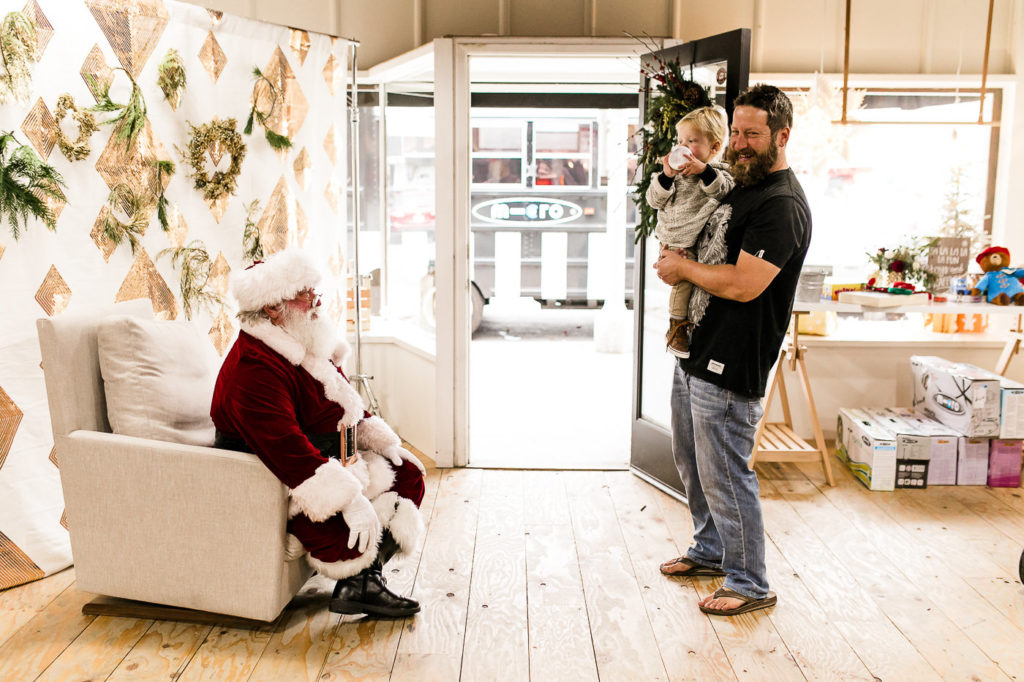 Then not so much!!  These pics are seriously the best when they are crying…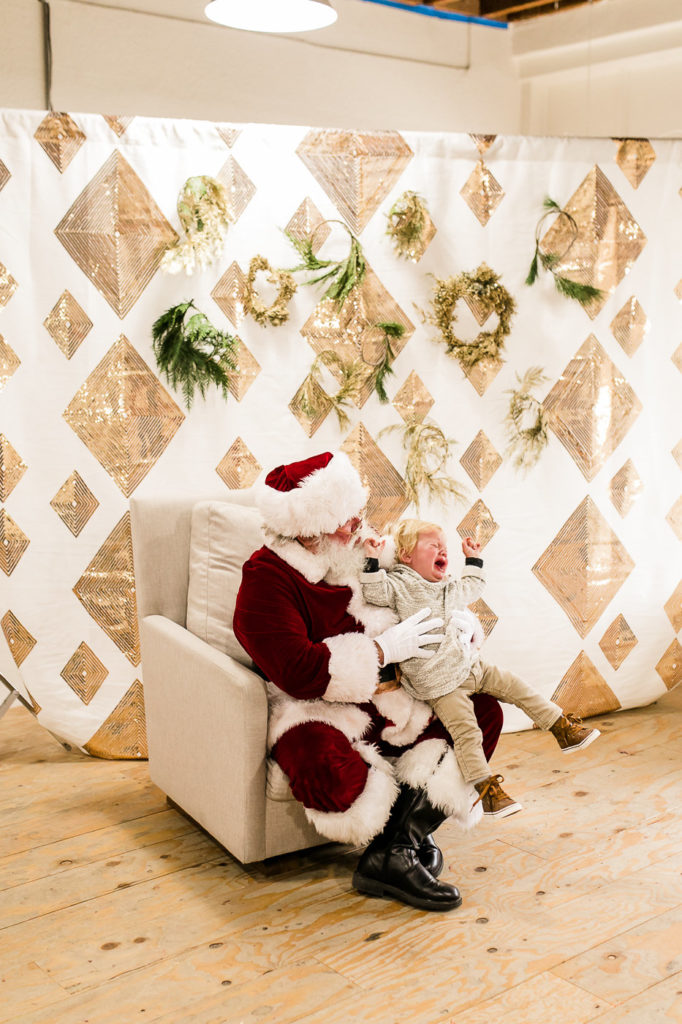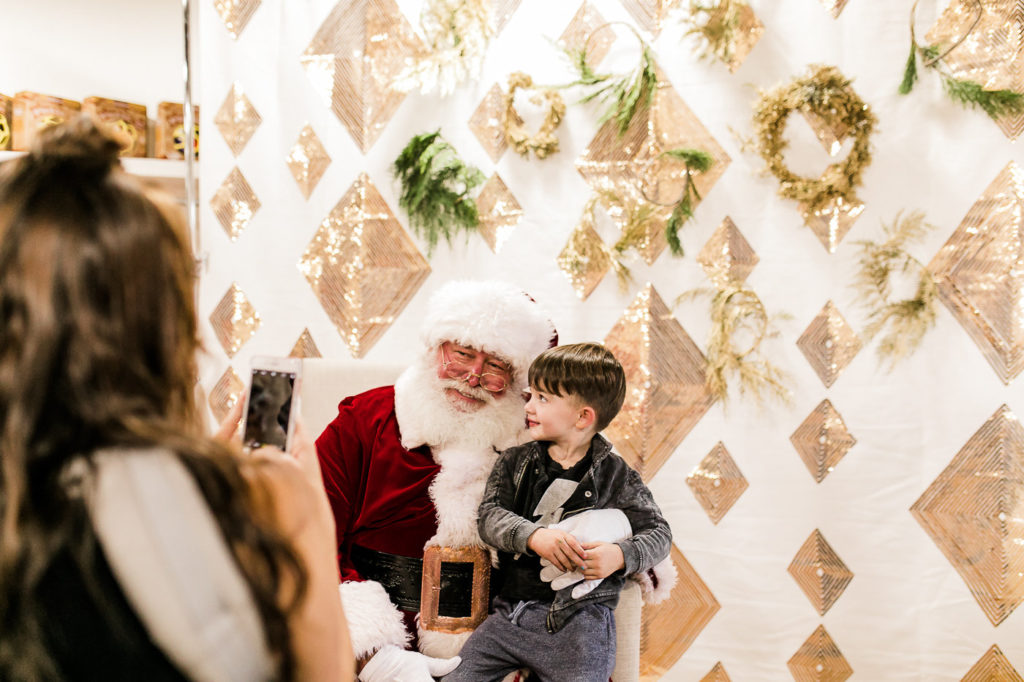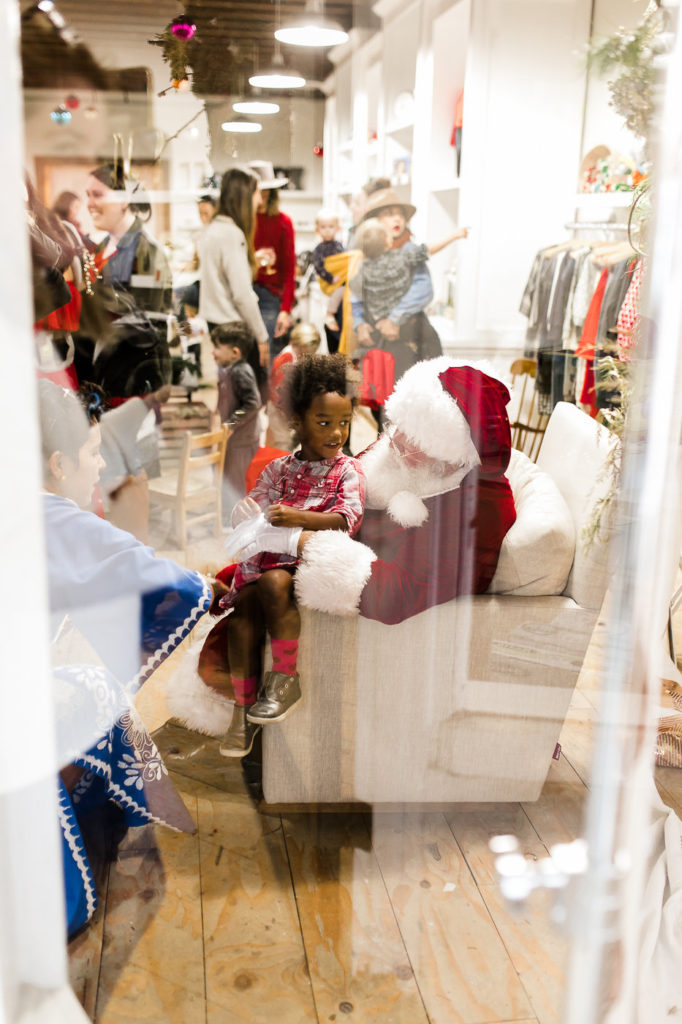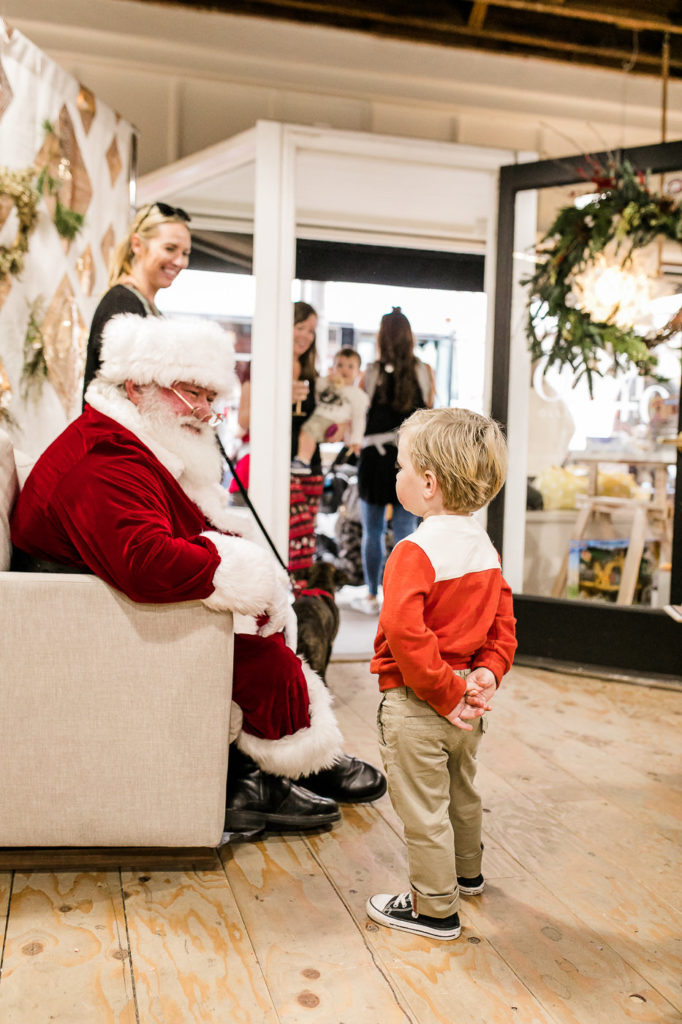 Cheers Mamas!!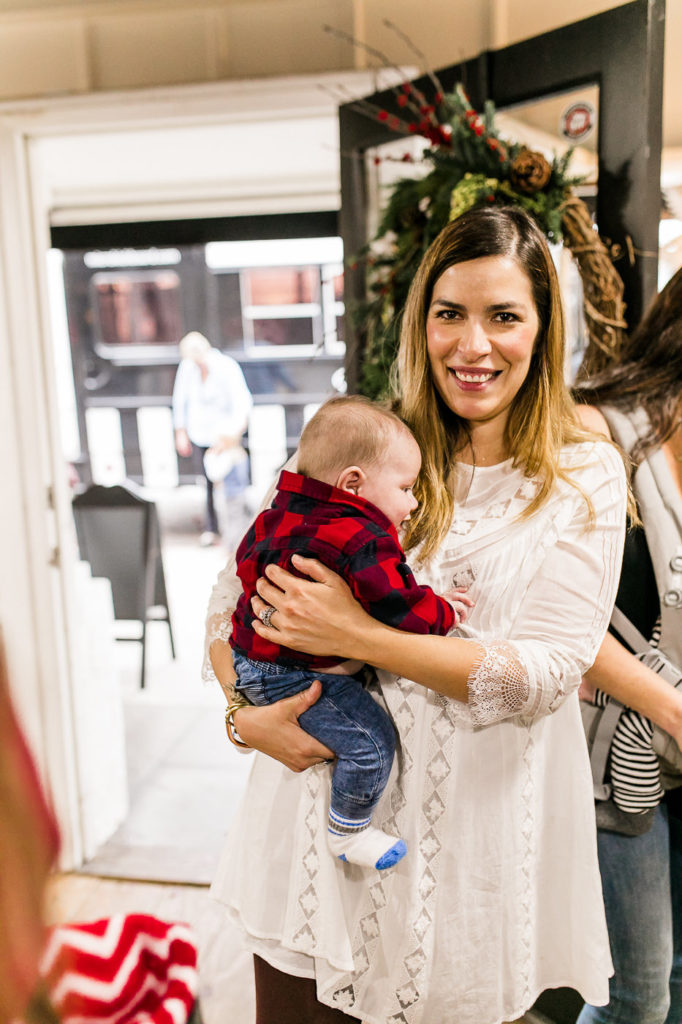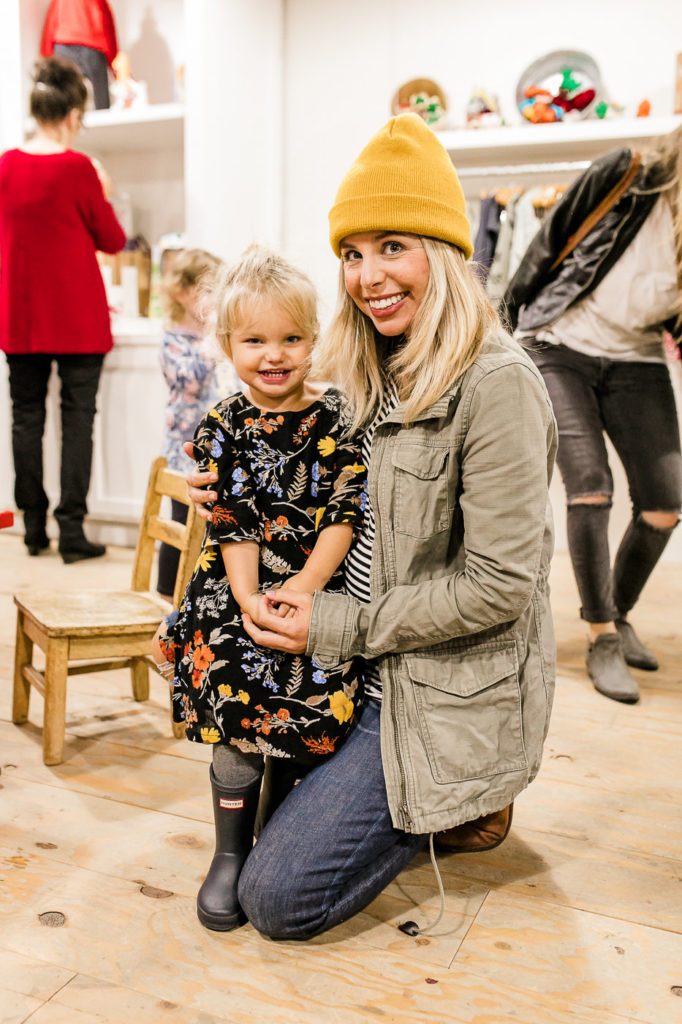 Thank you Micro Kickboards for all the scooting fun!!
Here's a little bit from the sweetest Krystin and Jo from Smith and Junie…
We really wanted to give back this holiday season, and we wanted to start instilling a holiday tradition with our kids that focused on doing something for others. That's when, together with our sweet friend Cheri of Ollie and Me came up with the idea to host a toy drive and fun Christmas party that kids would actually want to be involved in. Activities included making wreath bundles with Layered Vintage Florals to be donated to a local elderly home, scooter racing with micro kick boards, and a meet and greet with Santa himself. Our wonderful friends from Beijos Events made the party look gorgeous, Little Print Design hand lettered all our signs and invites, and The girls from Layered Vintage decked the whole place out in holiday florals! To encourage others to donate we auctioned off great prizes from Solly baby wrap, Petunia Picklebottom, Micro Scooters, and a local day spa…and man, did it work! We unloaded a carful of toys to the San Diego Salvation Army and made people's day by hand delivering the wreath bundles that little hands personally created and decorated. We couldn't have asked for more out of this event and were so glad that we could play a small part in this wonderful season of giving. 
Krystin and Jo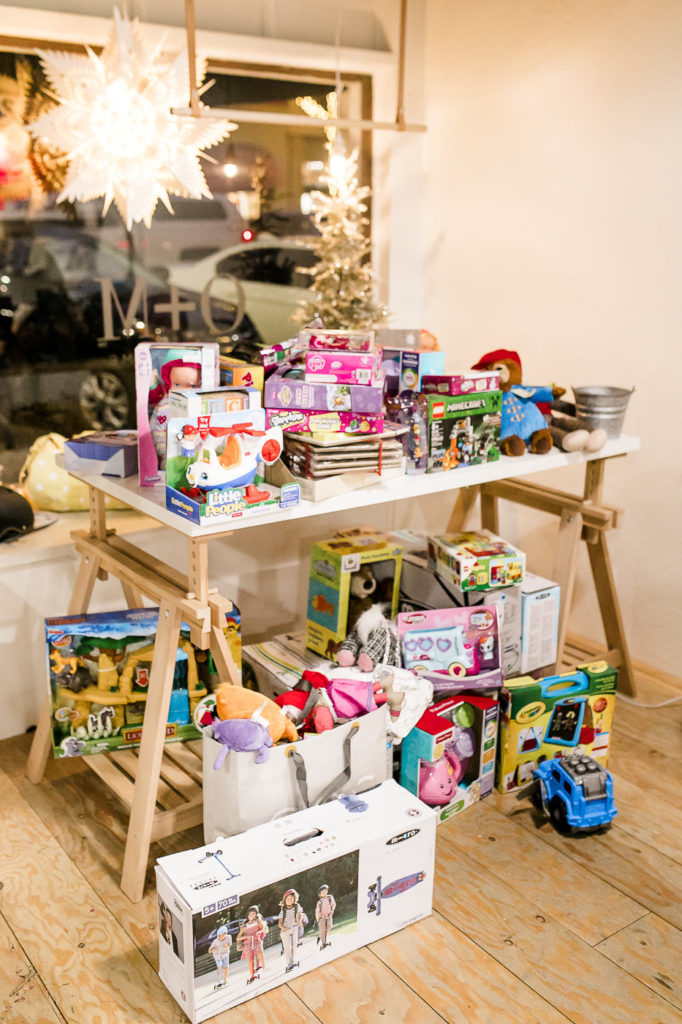 This wreath on the door was to die for…. I wanted to take it home!!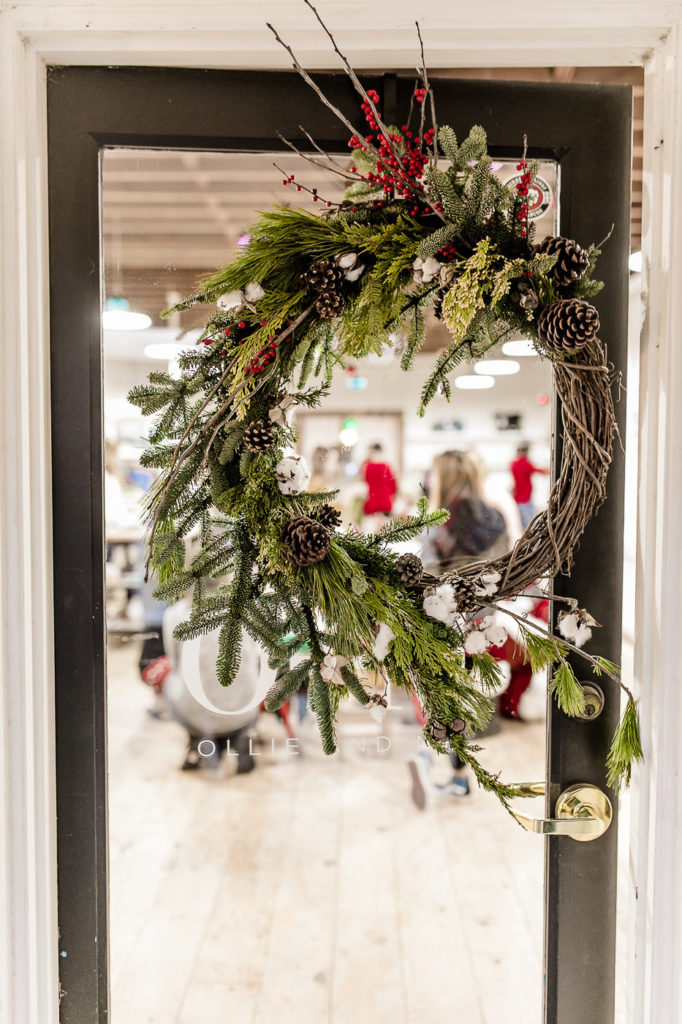 Thank you to these wonderful ladies for putting on such a awesome event and reminding us all what the season is all about!!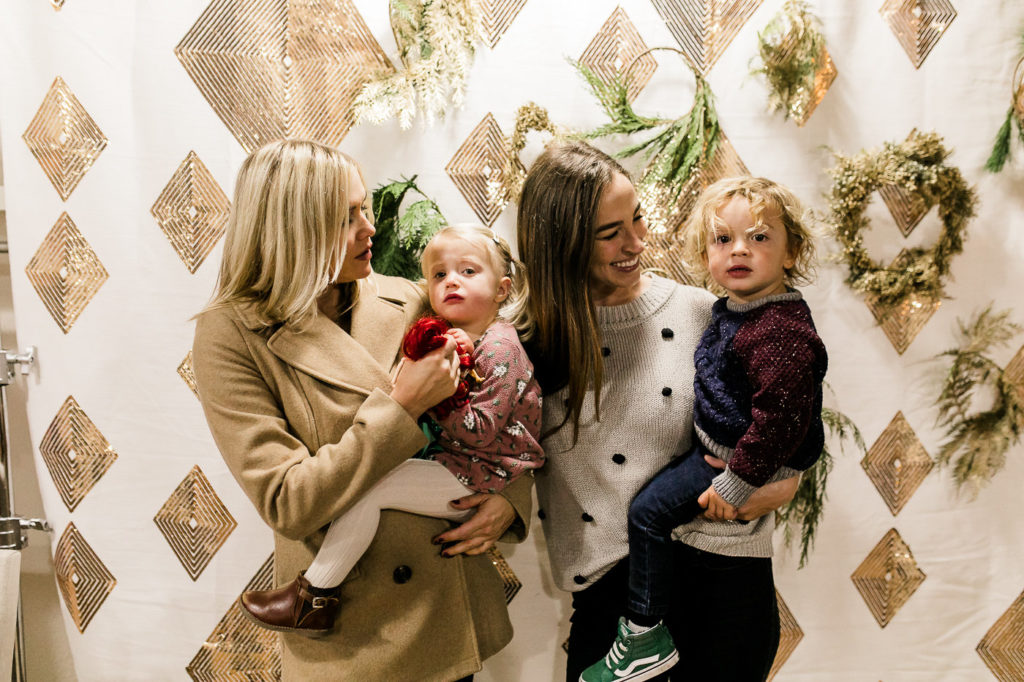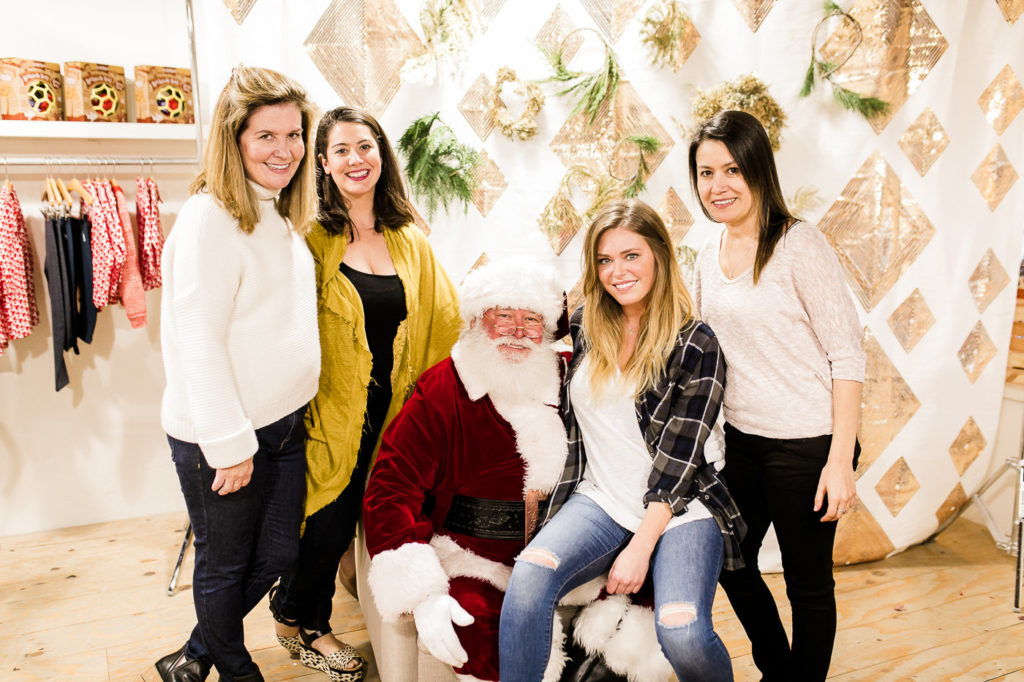 Merry Christmas everyone!
Xx Leah